Still dreaming about that European vacation you've promised yourself ever since college? Well, how about stop dreaming and start planning your trip to Europe right now? You'll find everything in the Old World, from culture and fabulous history to outstanding nightlife, mouthwatering food, picturesque villages, and charming atmosphere.
Here are 100 reasons to visit Europe, as if you needed any.
1. Andalusia, the picturesque Spanish region dotted with timeless villages and wonderful sun-kissed beaches.
2. Paris might be overrated and full of clichés, but it's also chic, gorgeous, and utterly romantic.
3. Rome, the Eternal City perched on seven hills, home to the magnificent Colosseum and the iconic Trevi Fountain.
4. The simple, delicious, made-out-of-passion Italian Food.
5. Florence, one of the most inspirational, artistic, and best-looking cities in the whole world. A stunning open-air museum filled with masterpieces by the greatest artists.
6. The beaches. From secluded coves and idyllic golden expanses to dramatic coasts and glamorous party beaches, there's absolutely nothing you can't find in Europe.
7. Venice. The vintage beauty, sophistication, and erotic atmosphere of Venice cannot be compared with anything else.
8. Prague. Central Europe's fairy-tale town, with its undisputed magic and great historical beauty, is one of the best Instagram-worthy destinations.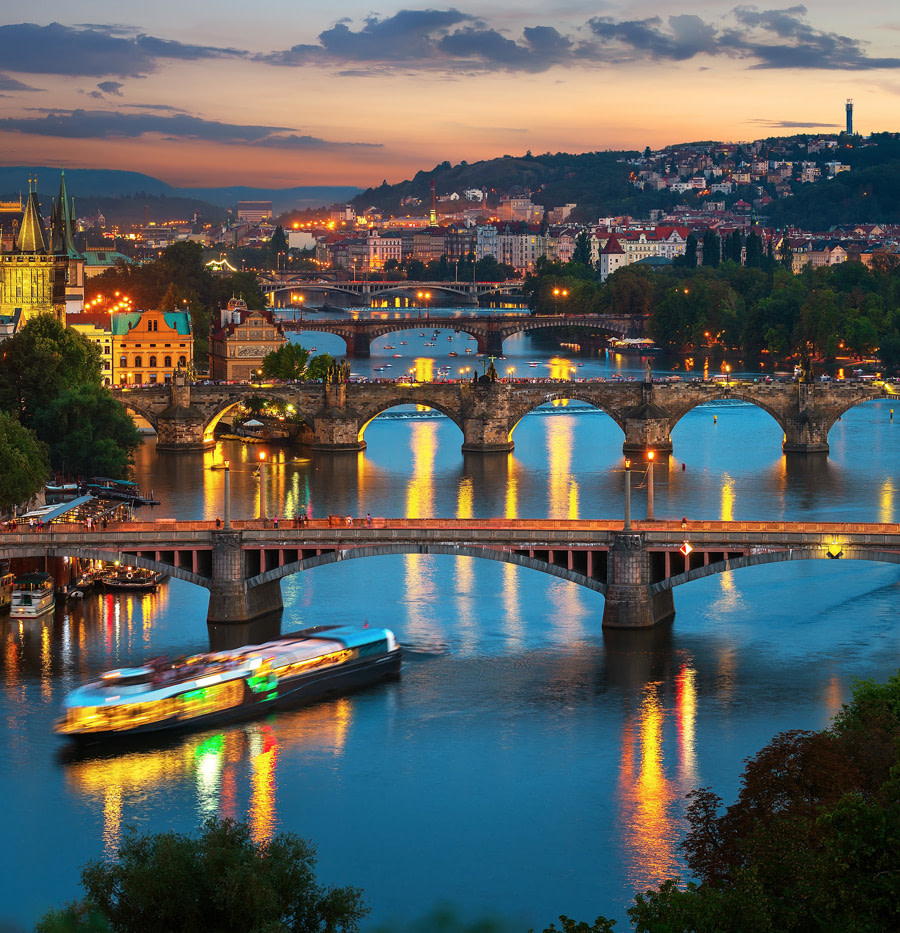 9. Scandinavia – stunning fjords, medieval settlements, breathtaking mountains, deep blue skies, and sleek capitals.
10. The Swiss Alps speckled with majestic, snow-topped peaks, scenic villages, charming chalets, and dazzling, crystalline lakes.
11. Corsica, the Isle of Beauty forgotten in the Med. A French mix of wild beaches, mountains, and rich history.
12. Ibiza, the most picturesque party island on Earth. Think world-famous nightclubs, dreamy beaches, and fabulously creative hippie markets.
13. London, one of the greatest and most powerful cities in Europe.
14. The charming, cosmopolitan city of Barcelona, with its magnificent architecture, exquisite cuisine, and lively Mediterranean vibe, is certainly a good reason to visit Europe.
15. Sicily, the largest and probably the most fascinating of the Mediterranean islands.
16. Iceland – staggering lagoons and glaciers, eerie landscapes, and unspoiled natural beauty.
17. Pamukkale, Turkey. The spectacular, healing cascades of Pamukkale are one of the greatest wonders of Turkey and a place unlike any other in the world.
18. Cappadocia, the fantasy land of cages and alien rock formations in the heart of Anatolia.
19. Plitvice Lakes National Park, Croatia – one of the best-kept secrets of Europe.
20. The fjords of Norway, one of the most beautiful and dramatic scenery someone can experience in Europe.
21. Bruges. No other town in Europe welcomes its visitors with such naturalness and warmth as does the enchanting, quaint Bruges.
22. Amsterdam. Teeming with exquisite art, inviting coffee shops, and postcard-perfect canals, Amsterdam is something that anyone should experience at least once in a lifetime.
23. Istanbul, a vibrant city of culture, history, and worlds that combine dramatically.
24. Dubrovnik, the charismatic medieval walled city on the Adriatic shores.
25. The German Christmas Markets – Germany's most precious Christmas gift to the world.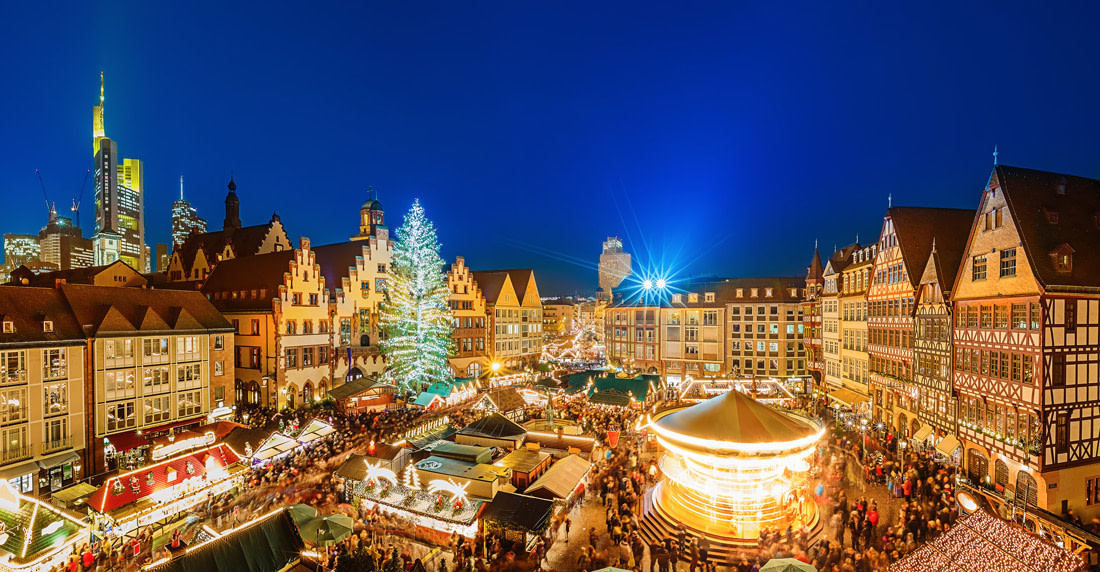 26. The sunny Spanish coasts – A perfect combination of lovely weather, soft sandy beaches, history, culture, nightlife, low cost of living, and delicious food.
27. Côte d'Azur, with its pretty historical towns, quaint fishing villages, and swanky vibe.
28. The architecture. From the spectacular Renaissance allure of Italy and the eye-catching Moorish remains of Spain to the splendid Gothic cathedrals of England and Central Europe, Europe has the greatest variety of architectural styles in the world.
29. Shopping. Europe and shopping have always gone hand in hand. French perfumes, Italian artisans, colorful flea markets, elegant open-air shopping villages…Should I say more?
30. Puerto Banus, Marbella – the most fashionable and luxurious resort in Southern Spain.
31. The history. Nowhere is history as abundant and palpable as it is in Europe. Each backstreet and hidden corner here has been witness to an amazing past.
32. The museums. There's no secret Europe boasts the largest and most prestigious collections of art in the world.
33. Cinque Terre. These 5 colorful villages on the Italian Riviera are definitely something to behold.
34. Nightlife. Europe prides itself on the most fashionable nightlife scene on the planet.
35. In search of authentic century-old traditions? Look no further than Europe, especially rural Eastern Europe, where time stood still.
36. In Europe, you don't have to be 21 to enjoy a drink with your friends.
37. Tapas, one of the greatest Spanish inventions.
38. If nothing has convinced you to visit Europe so far, then the Greek island of Santorini, with its pastel-hued houses cascading down the cliffs and the most beautiful sunsets in the world, will definitely succeed.
39. Semana Santa in Seville is a wonderful experience, probably the best celebration of its kind in the world.
40. Granada, the city of Alhambra and peculiar neighborhoods.
42. Pizza. Whether you are a pizza aficionado or not, you should know that a slice of hot pizza in a traditional Italian trattoria is an experience that money can't buy anywhere else.
42. Italian wines. Italians are known for making everything with passion, but the wines are simply gorgeous and deep-rooted in their culture.
43. Lisbon. Although one of Europe's most underrated capitals, Lisbon is a quixotic mixture of culture, history, Fado music, and sunshine.
44. French cheeses. No other country can beat the French when it comes to cheese.
45. The Northern Lights, aka Aurora Borealis. One of the best places to see this otherworldly spectacle is Tromsø, Norway.
46. Austrian pastries. Nothing compares with coffee accompanied by freshly baked pastries in one of Vienna's famous coffeehouses, especially if this happens in one of those snowy, busy mornings preceding Christmas.
47. Midnight sun. Excepting Alaska, Europe is the only place in the world where you can experience at least two weeks of continuous sunlight. And you can do it with plenty of festivals and celebrations.
48. La Rambla, the liveliest boulevard in Barcelona.
49. Music festivals. Whether you're a keen rocker, a jazz fan, or an electronic music aficionado, you're gonna be blown away by the sheer amount and diversity of the summer music festivals in Europe.
50. The Chiringuitos. These delightful, atmospheric beach bars are part of the Spanish culture just as much as Flamenco or tapas.
51. Vienna, with its imperial beauty, elegant architecture, extravagant balls, and unbeatable old-world charm.
52. The Carnival of Venice, one of Europe's most famous, flamboyant, and beautiful parties.
53. Tuscany, with its rolling hills, medieval splendor, fabulous cuisine, and timeless charm.
54. Transylvania, Romania's precious cultural gem, where lost-in-time villages and walled citadels rest amidst rolling hills shrouded in legends.
55. The old towns. Europe is famous for its charming old town squares that have given birth to cities like Prague, Amsterdam, Warsaw, Bruges, Tallinn, Krakow, Nice, or Rome.
56. The whitewashed villages of Andalusia (or Pueblos Blancos) with their rustic beauty, Muslim influences, narrow windy streets, quaint atmosphere, and gleaming white walls.
57. The medieval architecture. It's almost everywhere.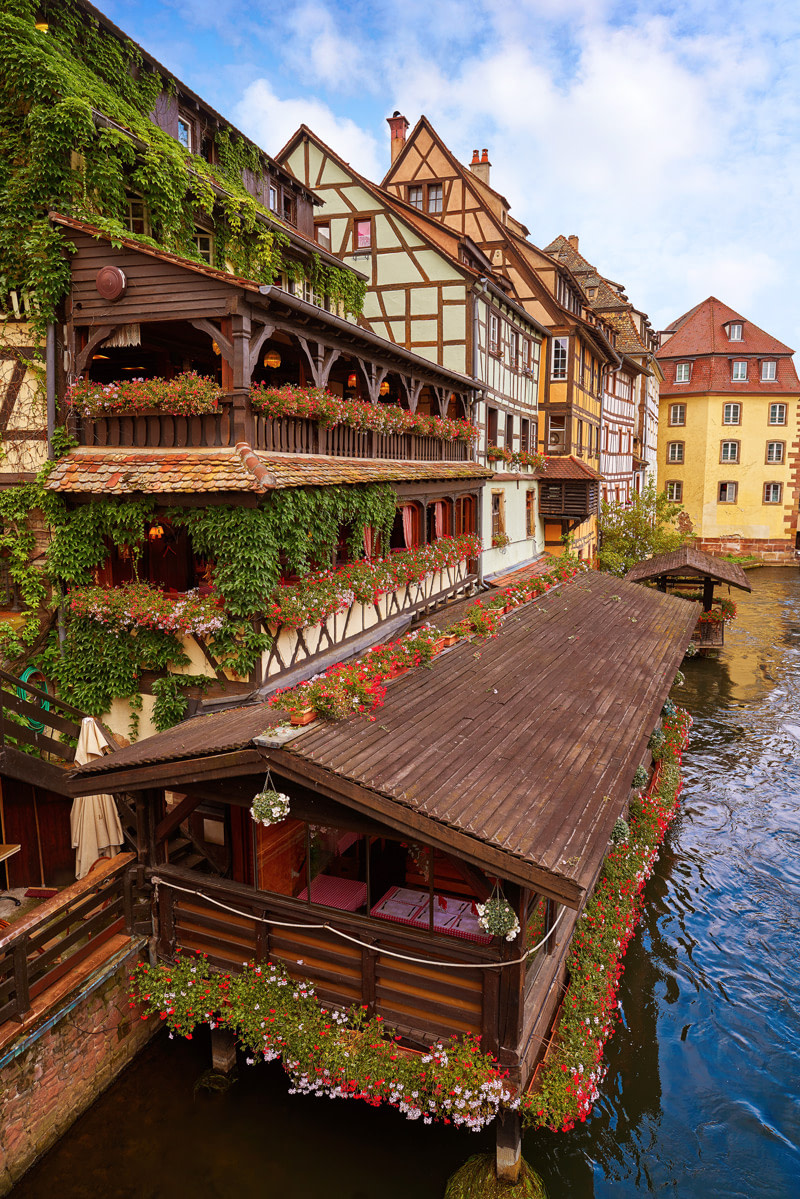 58. Cordoba, a captivating Spanish city full of history, leafy patios, and stunning Arab-style buildings.
59. Tiramisu, the divinely delicious Italian dessert that will lift you to culinary heaven.
60. Provence – scenic beauty, joie de vivre, and never-ending fields of lavender.
61. Park Güell, one of Gaudi's most precious gifts to Barcelona, and probably the most impressive public park in the world.
62. Oktoberfest, Munich's famous beer festival and the world's largest fair.
63. The multitude of UNESCO World Heritage Sites.
64. The UNESCO-protected Mediterranean diet.
65. The Louvre – the finest, largest, and most visited museum in the whole world. There must be a reason.
66. The ubiquitous sidewalk cafés. You'll find them everywhere, from March to October.
67. The multitude of cultural gems.
68. The accommodation. From quirky bubble rooms surrounded by nature to Paris' strikingly designed boutique hotels, and from magical Italian borgos turned hotels to the Insta-worthy rural retreats dotted around the Portuguese countryside, Europe is teeming with fantastic places to stay.
69. Skiing in Europe is amazing.
70. Absinthe is permitted in all EU countries.
71. Eastern Europe. It's challenging, varied, authentic, full of history, low-priced, and incredibly beautiful.
72. The fishing villages. Some of the most colorful and scenic small fishing villages are scattered in Europe.
73. The Vatican.
74. The castles. Each corner of Europe has its fair share of castles waiting to be explored.
75. Budapest, an elegant blend of beauty and culture.
76. The ports. From the large busy ports of Rotterdam or Marseille to the ones steeped in history in Dubrovnik, Venice, Athens, or Istanbul and the stylish yacht marinas of Greece, Italy, Spain, or France, Europe boasts an amazing collection of spectacular ports, offering wonderful sailing.
77. The sweet, exquisite, and mouthwatering Belgian chocolate.
78. The Red Light District. Vibrant, exciting, and pretty unique, Amsterdam's De Wallen is a one-of-a-kind experience, to say the least.
79. Copenhagen, one of the most vibrant, creative, and stylish cities in the world.
80. Scotland, the magical land of culture, whiskey, and breathtaking natural beauty.
81. Madrid, one of the best European cities, in all aspects.
82. The spectacular European football.
83. The Italian gelato. You can try again and again, but you'll never find it outside Italy.
84. St. Moritz, Switzerland. The oldest, yet most exclusive ski resort in the world blends great skiing with eccentric lifestyle.
85. Ireland – gorgeous green fields, mighty castles, friendly people, vibrant culture, and unique atmosphere.
86. Malta – lovely islands, great prices, and one of the largest concentrations of ancient history in the world.
86. Meteora, Greece. Included in the UNESCO World Heritage List, the suspended monasteries of Meteora provide the most spectacular sight on mainland Greece.
87. Sighisoara, Romania – one of Europe's best preserved, still inhabited citadels.
88. Alberobello, Italy. This picturesque Italian village famous for its quirky trulli homes is one of Puglia's best places to visit.
89. Isle of Wight, England, already designated an Area of Outstanding Natural Beauty.
90. Moscow, the thriving, majestic metropolis on the banks of Moskva River.
91. The romantic, magical, and utterly beautiful Lake Bled, Slovenia.
92. Berlin, the eclectic, progressive city full of character.
93. Kraków. The enchanting Polish city is one of the brightest jewels in Central Europe.
94. Taormina, the most beautiful destination in Sicily. It lies on the Ionian coast, with Mt. Etna as its backdrop.
95. The spectacular Navagio Beach, Zakynthos – the most exotic and beautiful beach in Europe.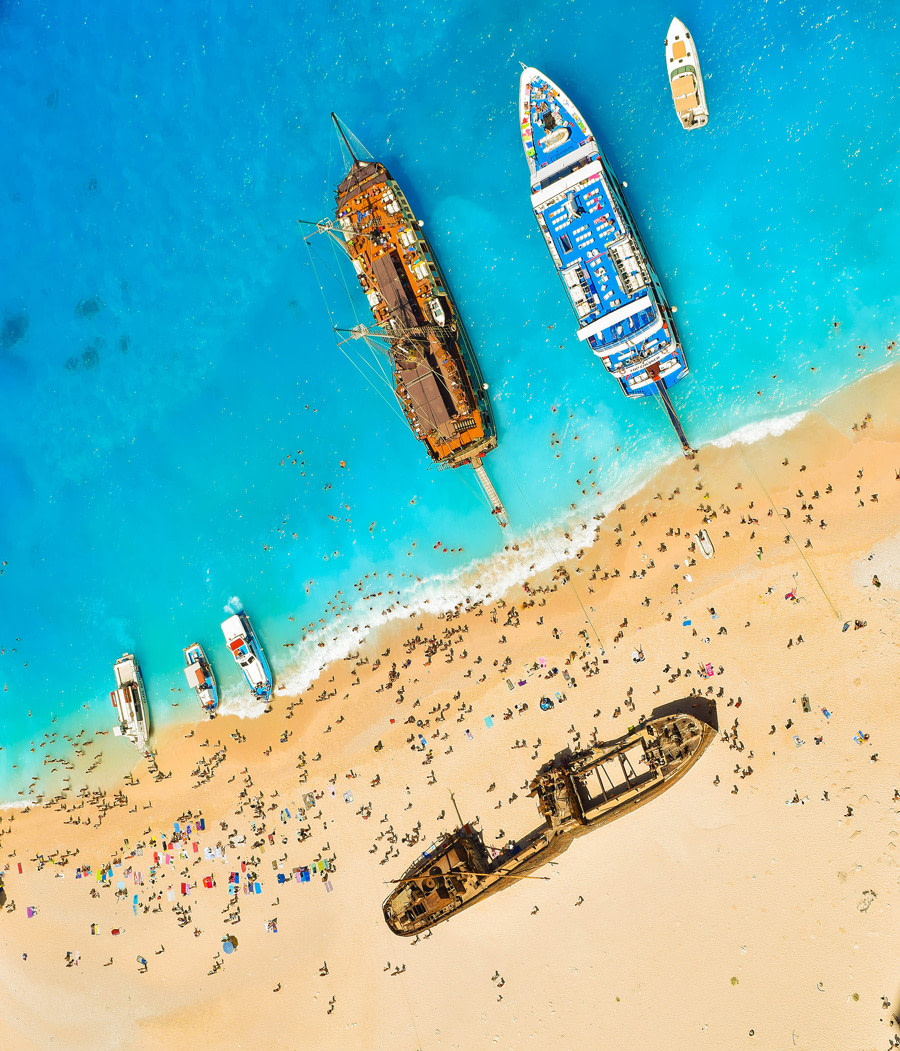 96. Rovaniemi, Lapland, the hometown of Santa Claus.
97. The mix of old and new, which makes this continent so special. Mighty cathedrals stand side by side with 21st-century architectural gems; gleaming marbled palazzi house upscale fashion boutiques; and trendy cafés breathe new life into historic squares.
98. The variety of nature. There's absolutely nothing you cannot find in Europe, from mountains and seas to dense forests, gentle meadows, rolling hills, spectacular fjords, glacier lakes, picturesque vineyards, and scented fields of wildflowers.
99. The people. European nations might be different in many ways, but overall, they are smart, educated, open-minded, warm, and beautiful.
100. I just couldn't decide on the last one, so I'm looking forward to your picks. Why would you visit Europe?