This post contains affiliate links, which means we may receive a small commission, at no additional cost to you, if you make a purchase through these links. See our full disclosure here.
Ah, the boutique hotels of Paris! Housed in characterful historic buildings across the city's most alluring neighborhoods, they are veritable design jewels, complete with fabulously artistic interiors, sophisticated amenities, and easy access to the French capital's top landmarks.
Whether you're into rich, opulent decors, creatively contemporary aesthetics, or a glorious clash of styles and periods, you'll be swooning over these marvelously designed boutique hotels in Paris.
Nolinski Paris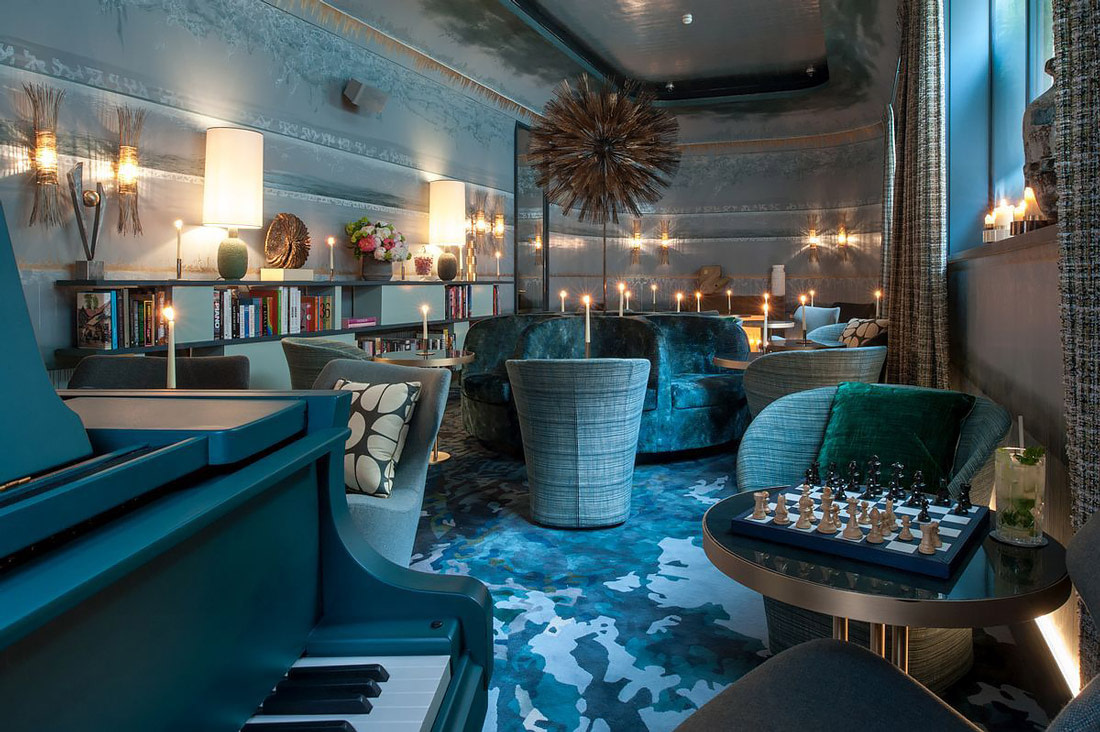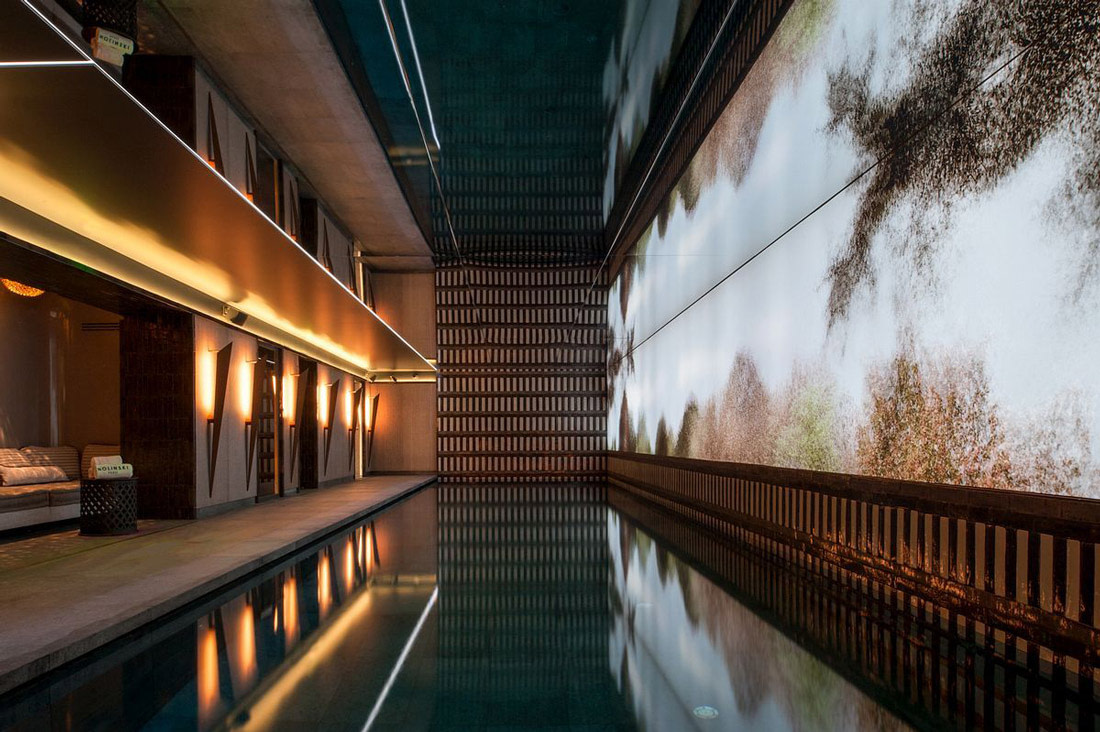 Behind an elegant Haussmannian facade, moments from the Louvre, Opéra Garnier, and the Palais Royal Gardens, Nolinski Paris wraps guests in rich, luxurious fabrics, gleaming mirrors, and spicy musk scents.
Designed by French interiors master Jean-Louis Denoit, the sumptuous boutique hotel blends sensual Belle-Époque elegance with contemporary sophistication, offering splendidly comfortable suites, a striking candlelit underground spa, and exquisite post-theater food & drink in refined, art-filled surroundings.
Hôtel Providence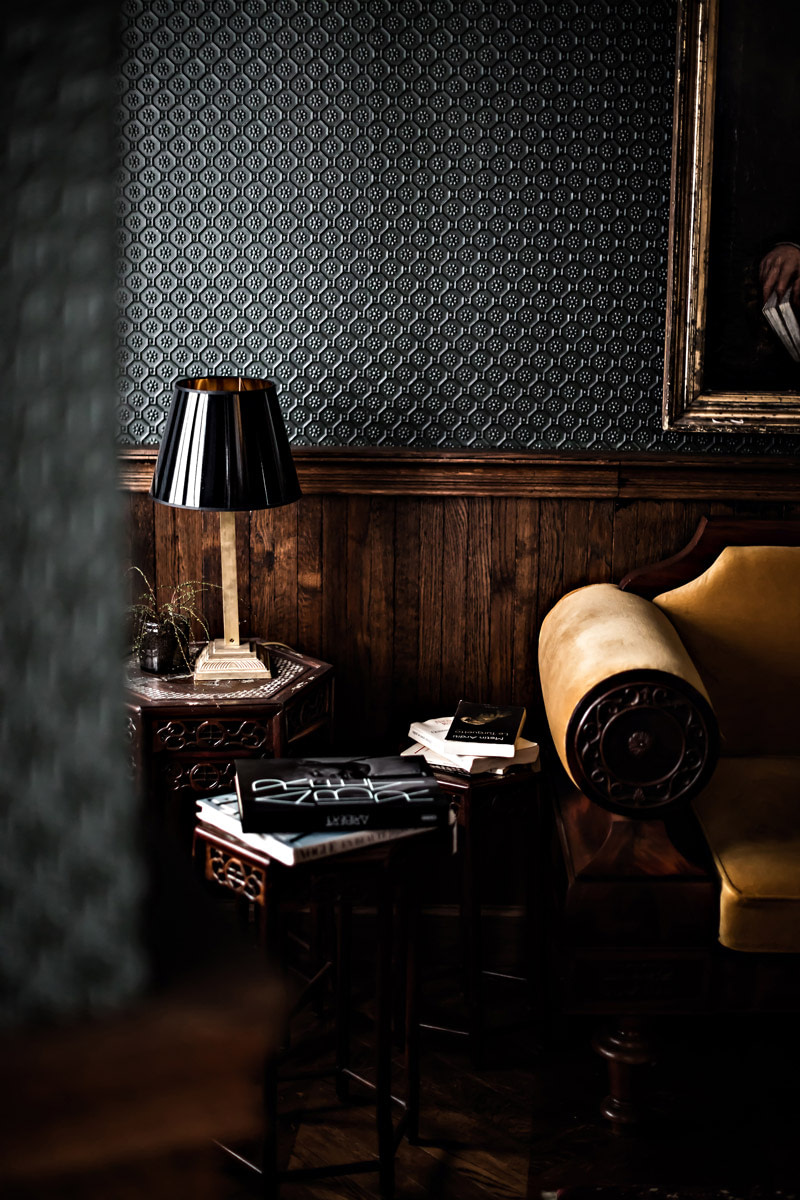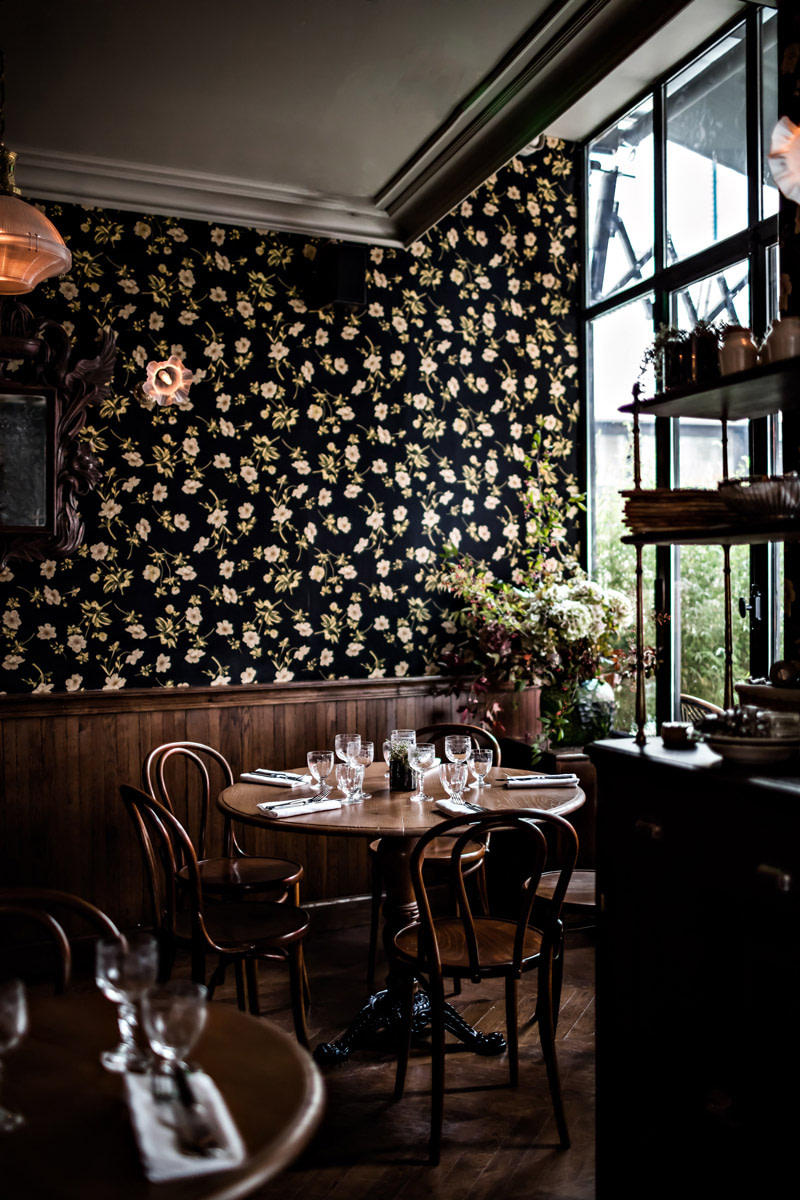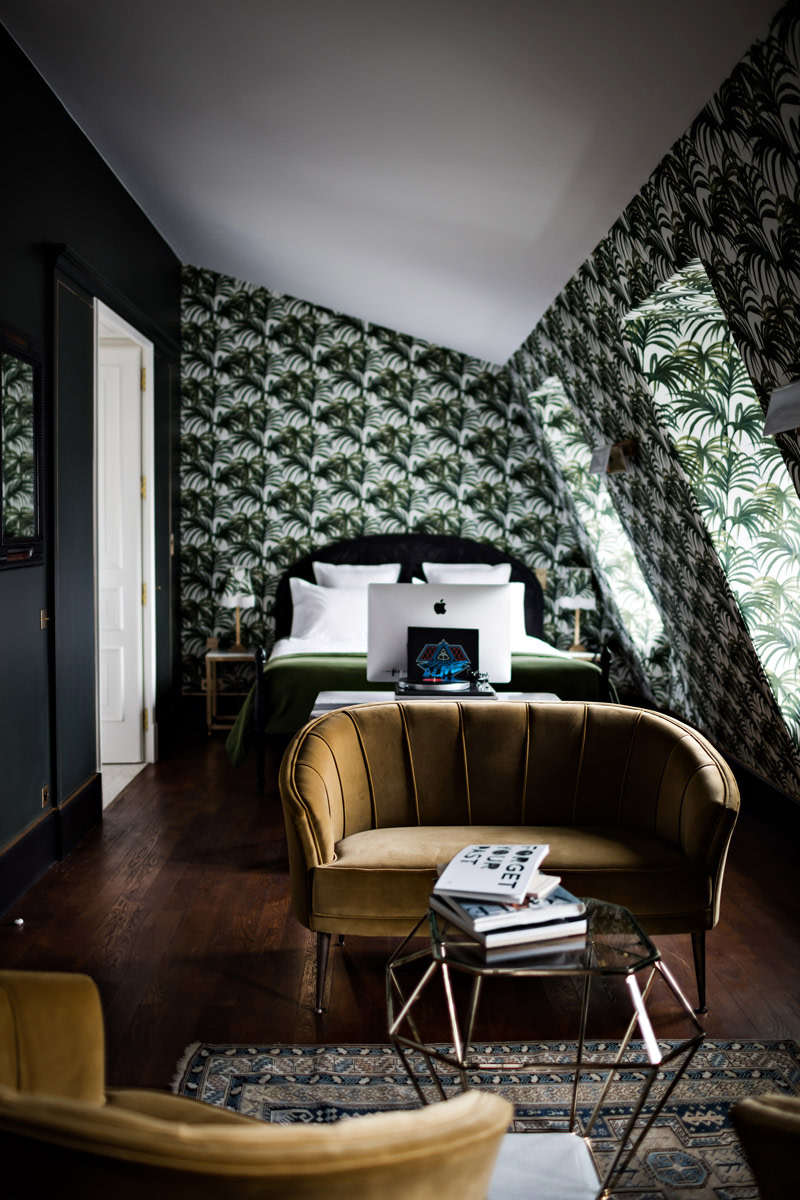 From its deliciously dark brasserie to its individually designed rooms – clad in lavish velvets and antiques, this gem of a boutique hotel in upper Marais is overflowing with Parisian drama and romance.
Hôtel Providence is poetically tucked away on a cobblestone alley near Canal Saint-Martin. Set within a 19th-century Haussmannian townhouse – lavishly renovated by architect Philippe Medioni, its hip restaurant serves creative French fare amidst whimsical objets d'art, while the fabulous suites couldn't be more Parisian: think personal iMacs and marble-topped bars, eccentric patterned fabrics lining the walls, and freestanding claw-footed tubs overlooking Montmartre.
Le Cinq Codet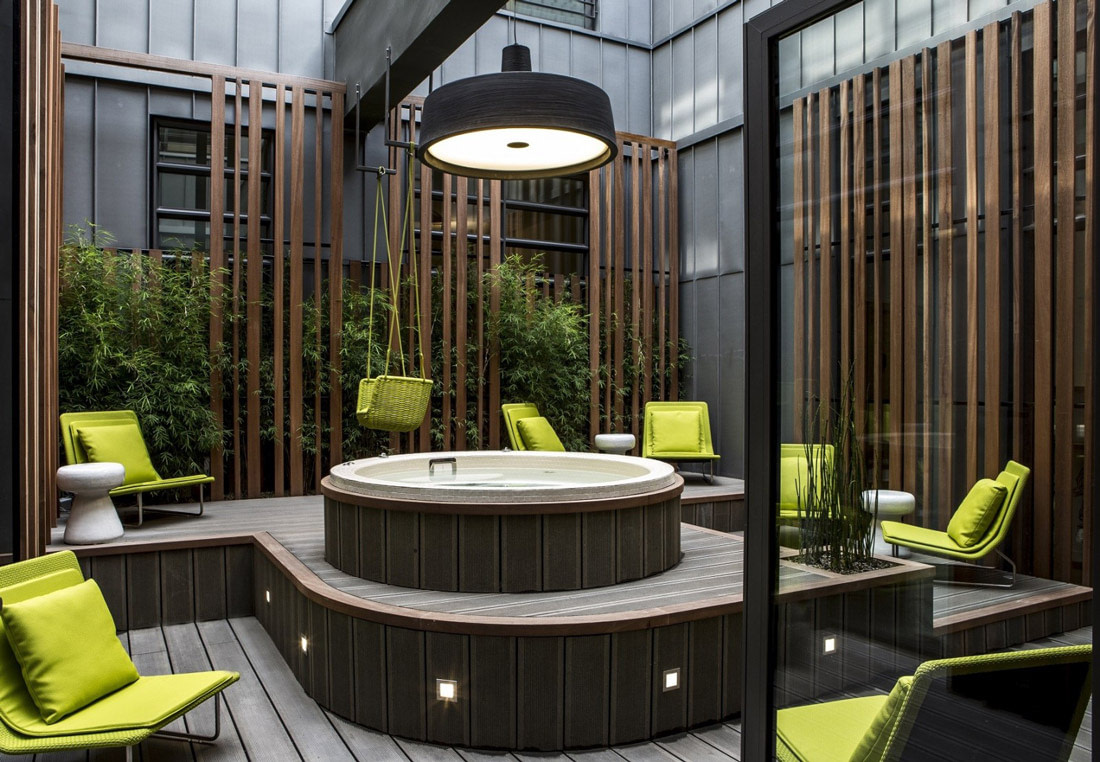 Housed in the modernist 1930s-era France Telecom building, Le Cinq Codet is a sophisticated urban oasis in the heart of Paris' posh 7th arrondissement. A stunning restoration project by celebrated designer Jean-Philippe Nuel, the hotel dazzles with its airy loft-style interiors decked out in pale oak wood, refined leather, and museum-quality artworks.
The restaurant is sleek and contemporary, and so is the lounge bar, which opens onto a fabulous internal patio. For blissful relaxation after a day of sightseeing, head to the spa, where an outdoor Jacuzzi invites long, relaxing soaks.
Paris Boutik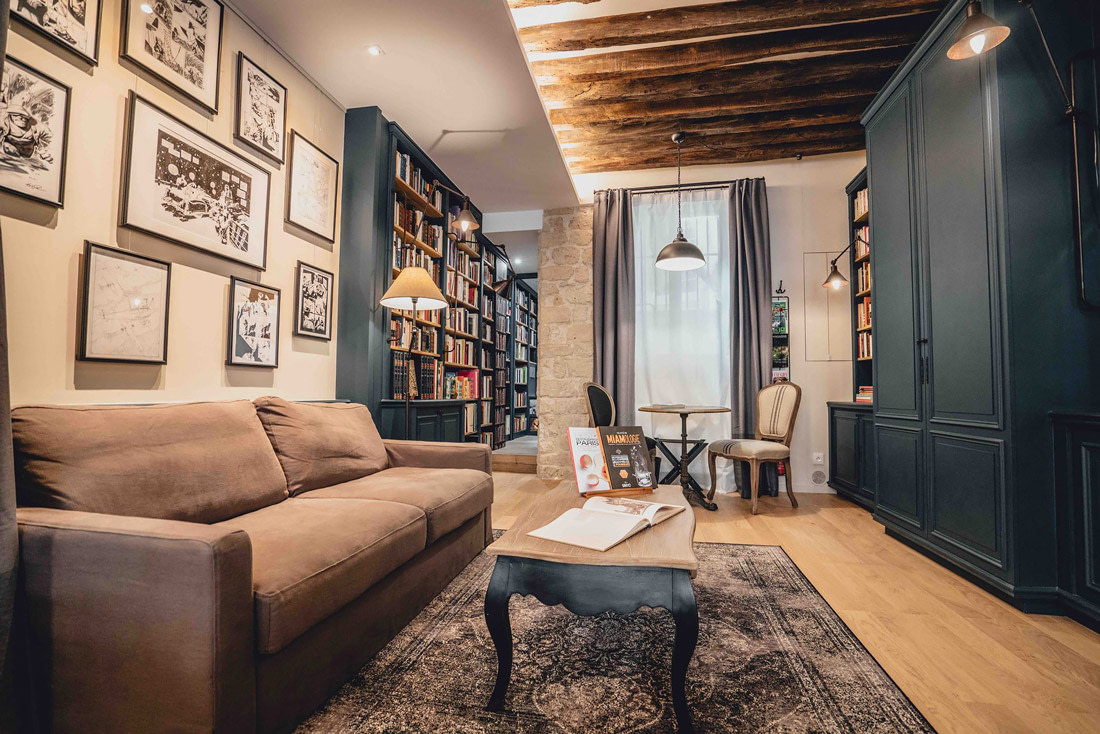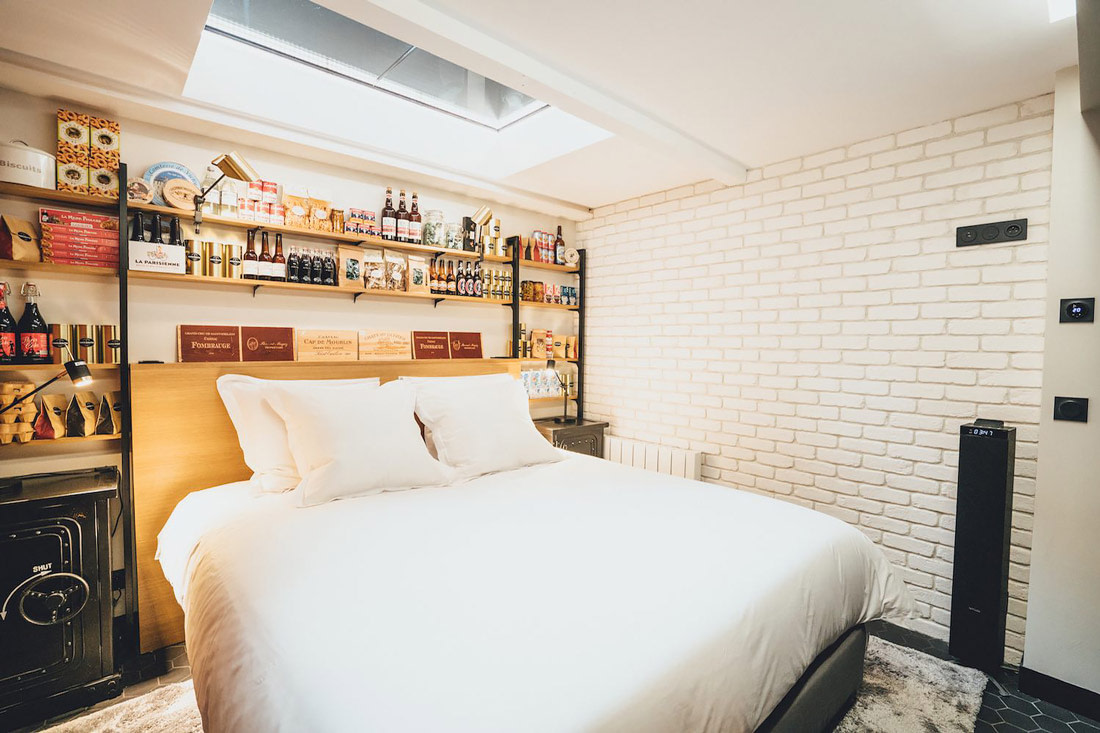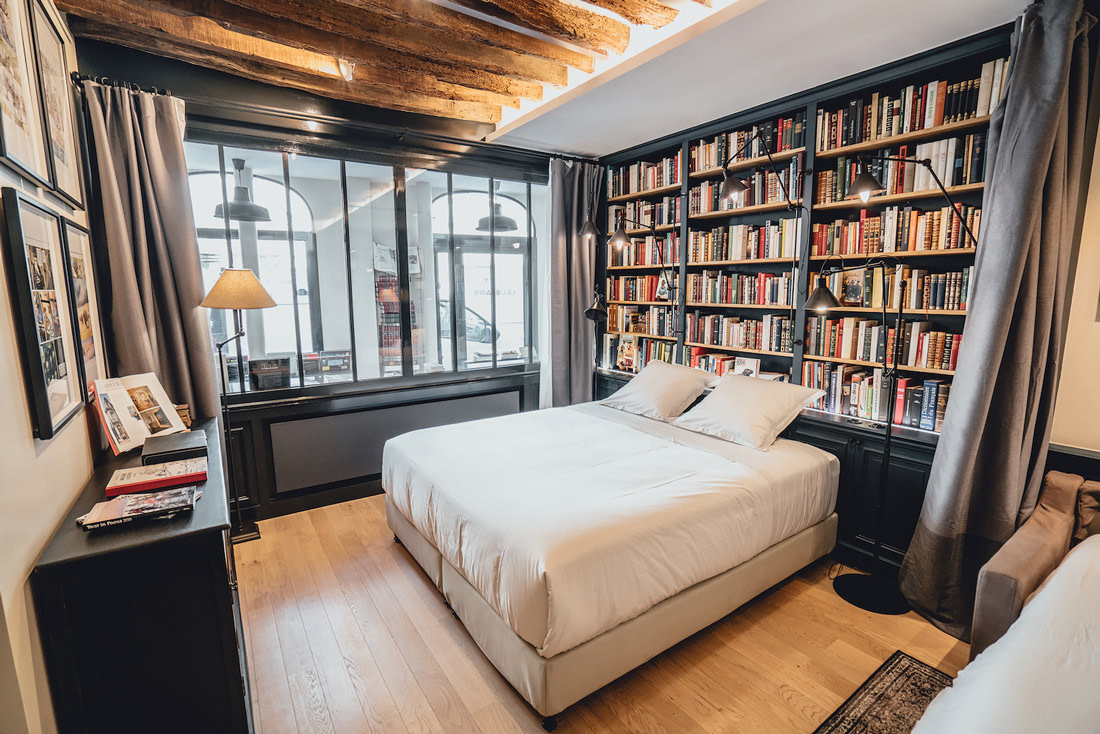 Make yourself at home at Paris Boutik, a one-of-a-kind concept hotel in La Ville-Lumière, whose chic, independent accommodations are scattered throughout the city in order to introduce guests to the true Parisian lifestyle.
Similar to Italy's alberghi diffusi, the boutique venture is currently home to two luxurious rooms, both set up and furnished to feel like genuine apartments. La Librairie sits in a former bookstore in the heart of the Marais, and has a classic, cultured vibe, with over 4,500 books adorning the walls. Meanwhile, L'Epicerie in Bastille is a typical grocery store converted into a modish duplex, decorated with white bricks and shelves stocked with vintage French food products.
Amastan Paris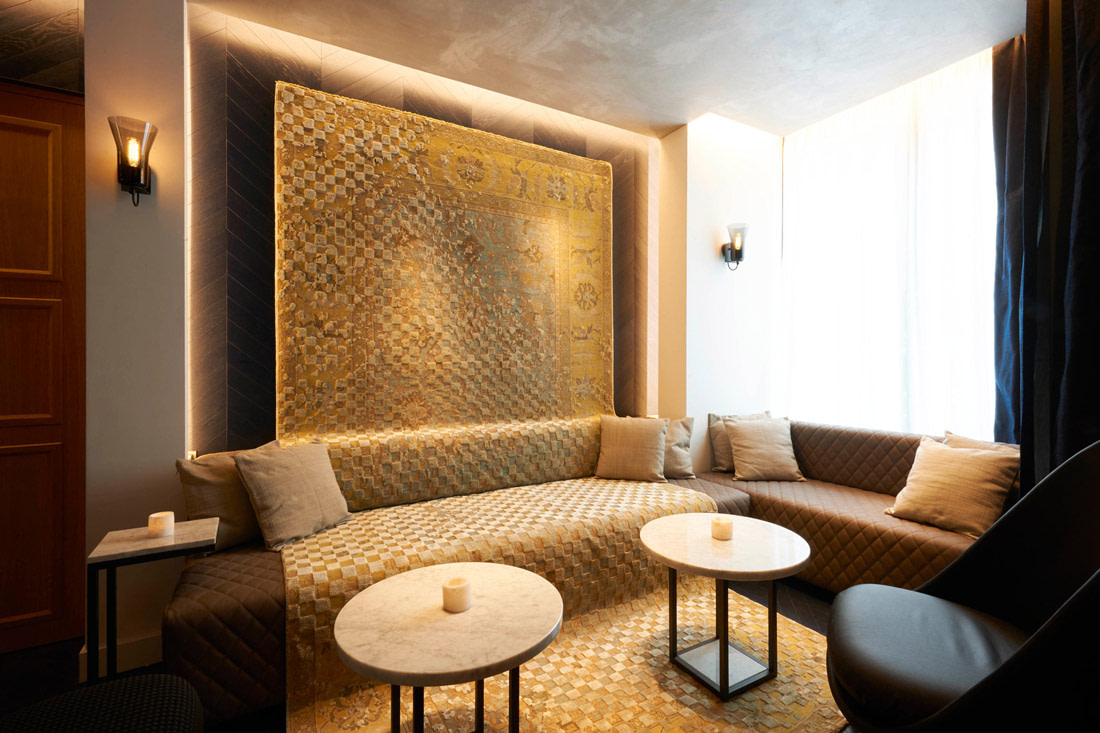 With spotless tech-savvy rooms, a leafy jasmine-scented garden, and its own pop-up gallery, Amastan Paris is the epitome of boutique hospitality. Envisioned by French design studio NOCC, interiors are cozy and playful, yet refreshingly minimalist, with industrial-chic lights and eye-catching design touches scattered throughout. Its central location near the Champs-Elsyées, in the elegant 8th arrondissement, makes it the perfect Parisian pied-à-terre for exploring the city.
Hôtel Thérèse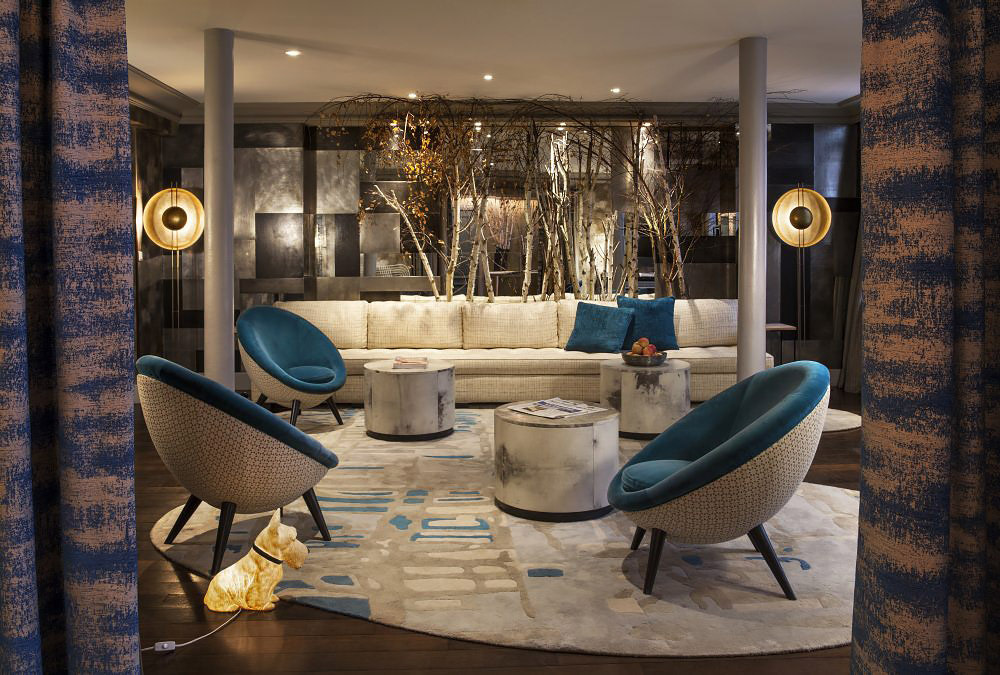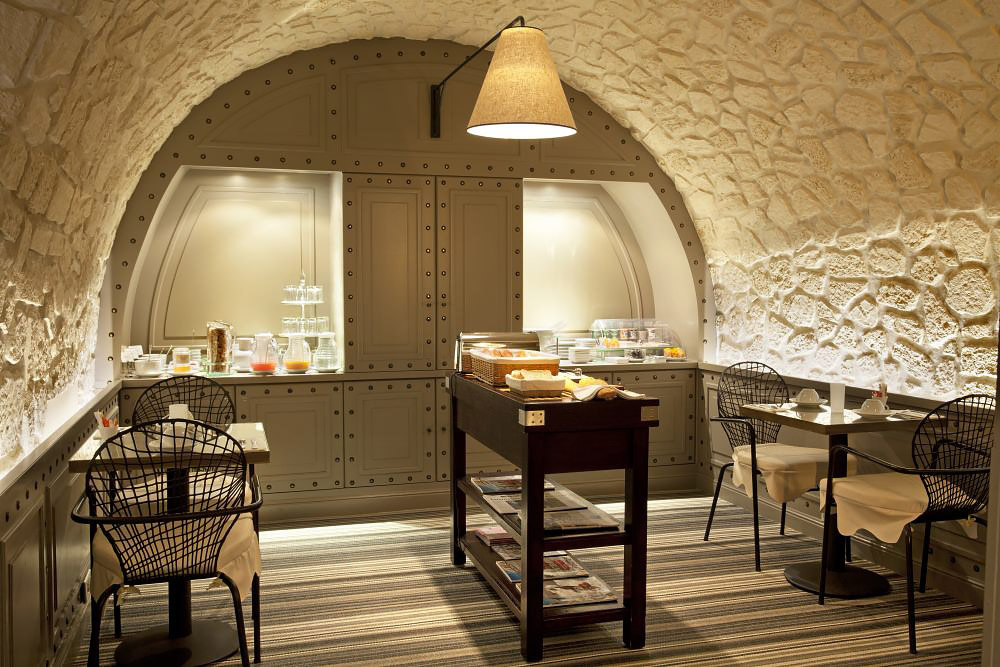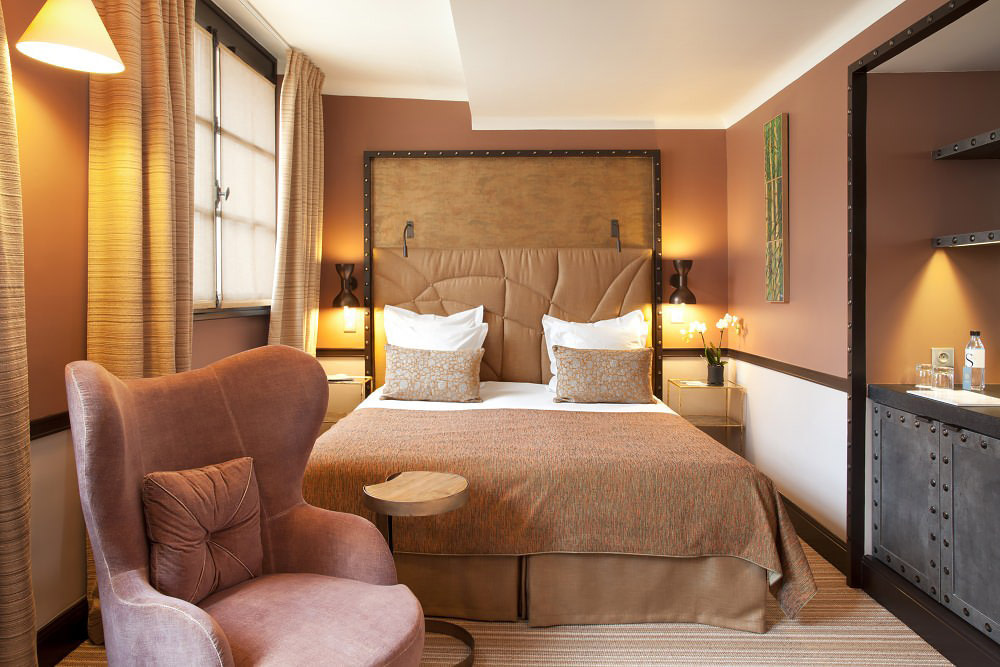 One of the best located boutique hotels in Paris, Thérèse offers tasteful designer accommodation on a small, quiet street in the 1st arrondissement. Decorated by Jean-Louis Deniot, rooms are dressed in soothing delicate shades, exquisite fabrics, and soft high-quality furnishings.
A stylish, atmospheric lobby lounge and a vaulted breakfast room add to the charm of this intimate, independently owned retreat steps away from the city's main attractions, including the Louvre, Palais Royal, and the Opera.
Seven Hotel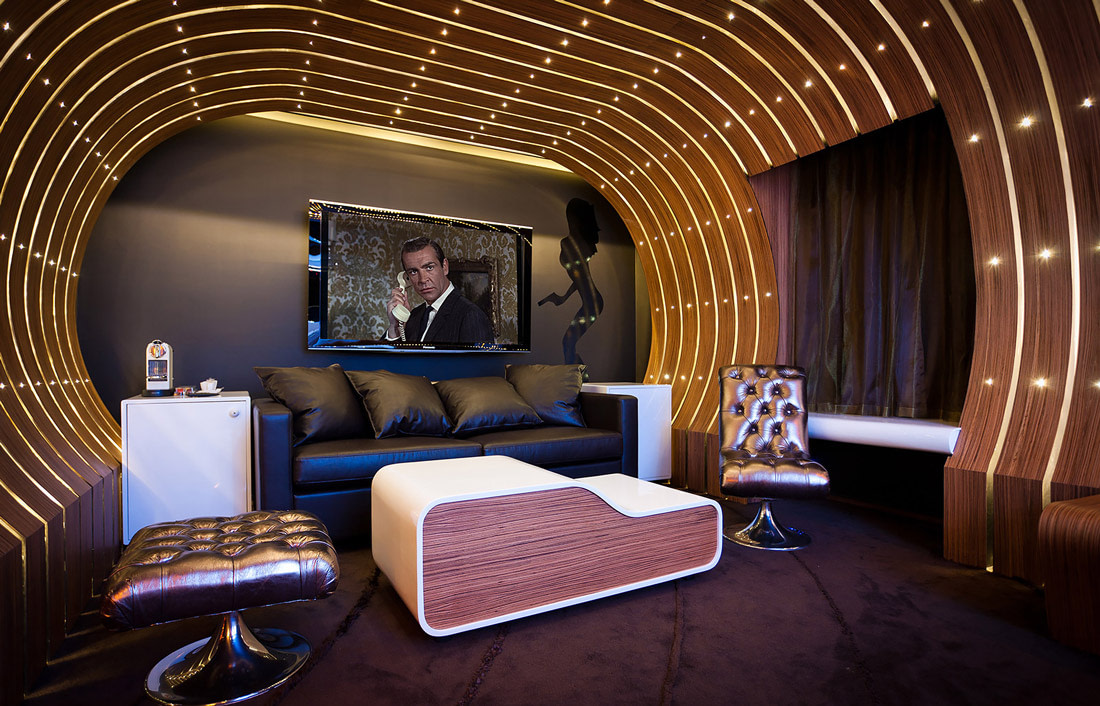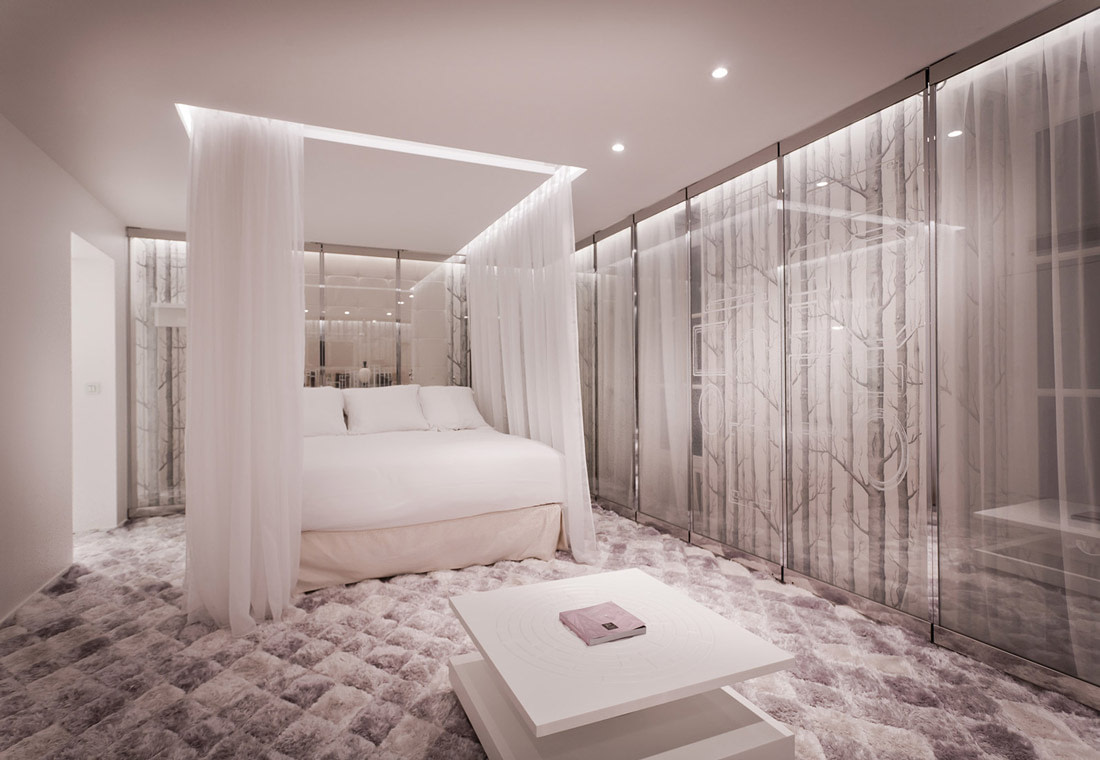 You'd be hard-pressed to find a more fascinating boutique hotel in Paris than Seven, where illuminated floating beds, levitating baths, and twinkling ceilings decorate the futuristic rooms, and suites' themes range from Alice in Wonderland to James Bond.
Located in the 5th arrondissement, the design-centric property is a breath of fresh air amidst the capital's more classic, old-world accommodations. It also boasts a glamorous lounge bar, where fine champagnes and bespoke cocktails are served, as well as a tranquil wooden-decked patio – perfect for alfresco drinks or breakfast on warm, sunny days.
Maison Souquet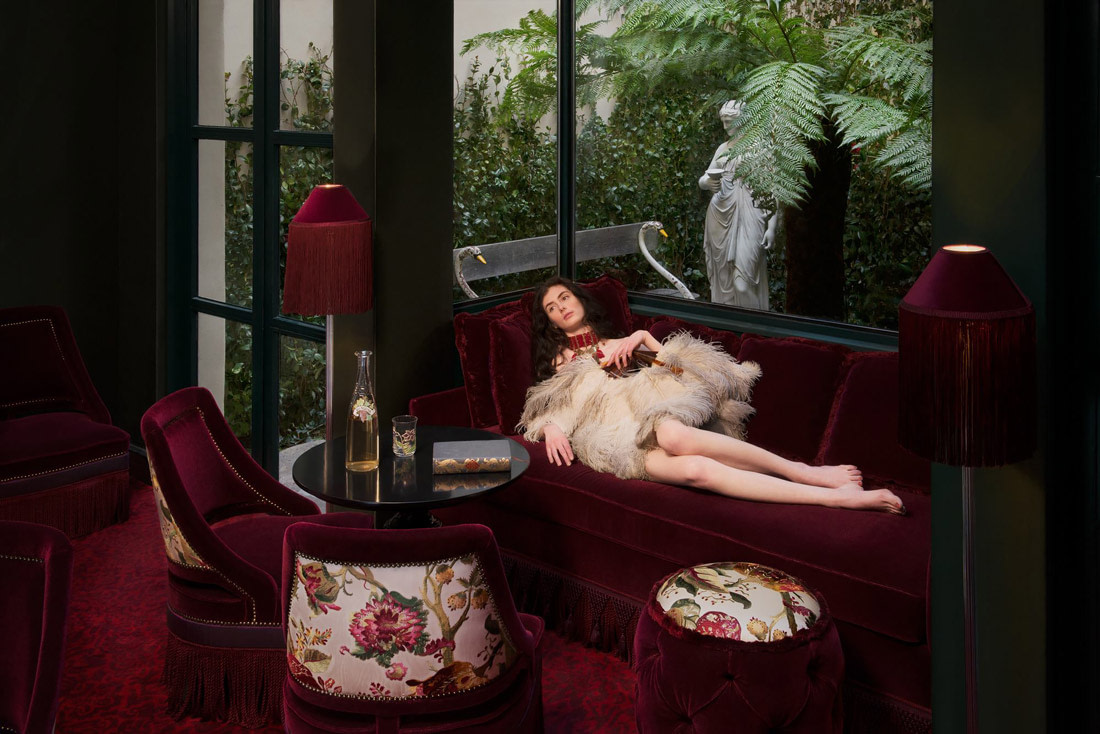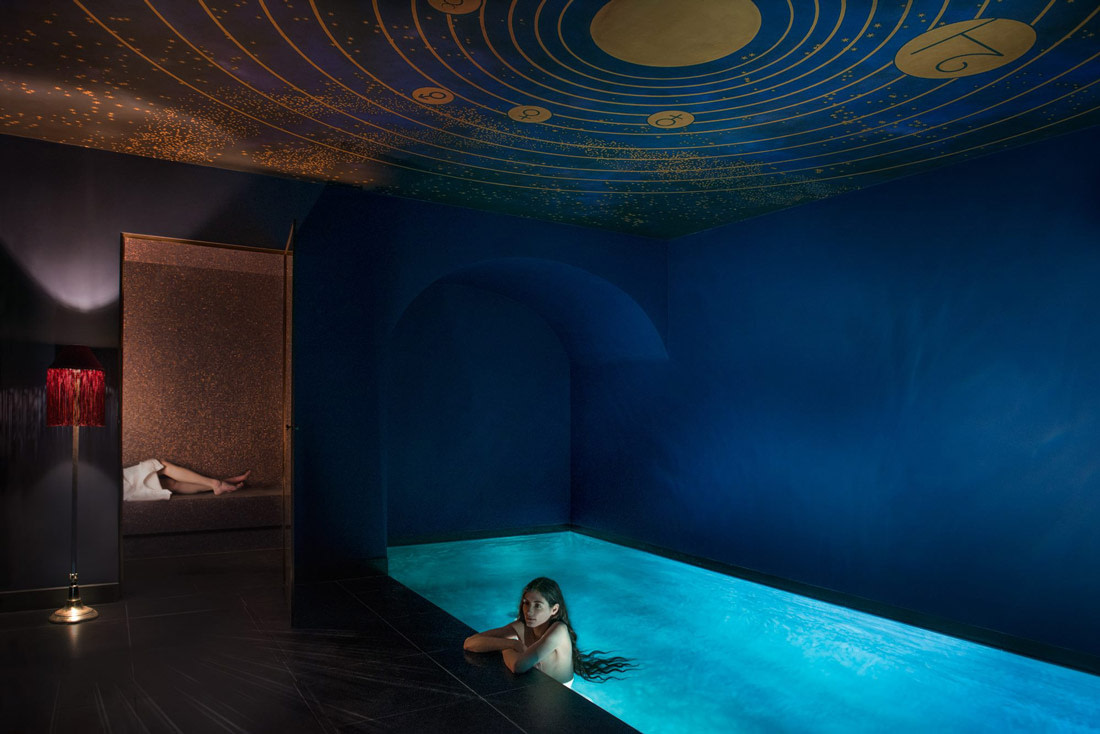 Inspired by the city's turn-of-the-century pleasure houses, Maison Souquet blends Belle Époque glamour with oriental sensuality in one of Paris' sexiest and most mysterious addresses.
Dreamed up by designer Jacques Garcia, interiors are decadently luxurious, with dark, provocative chambers named after 19th-century courtesans and plush public spaces eclectically decked out in velvet Napoleon III furnishings, precious silks, and rare art pieces.
The hotel is enviably located in the Pigalle, right across from the Moulin Rouge, and plays host to a fantastic spa, complete with a hammam, a magical starry ceiling, and a softly lit 10-meter swimming pool.
Edgar Hôtel & Restaurant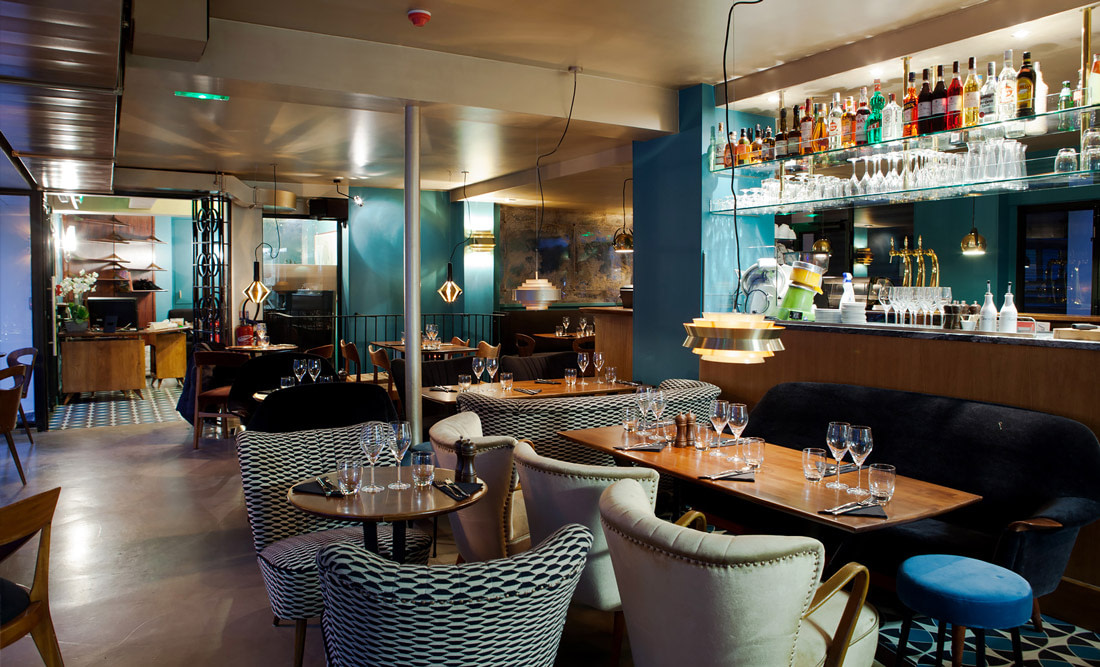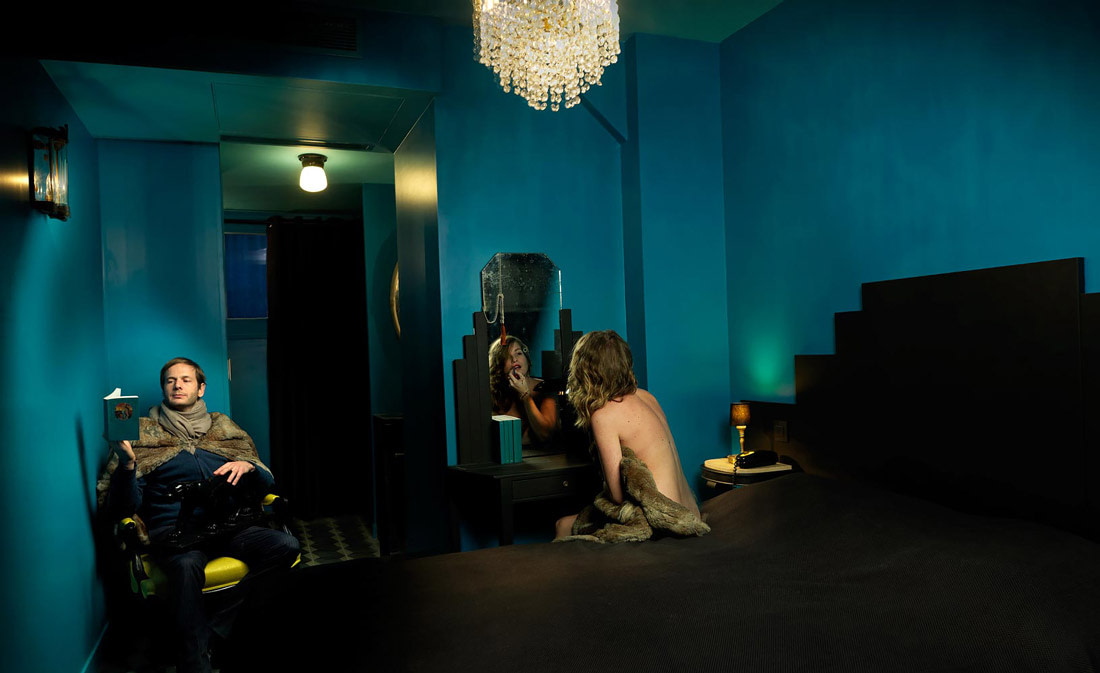 Designed by its owner and his friends – a group of talented artists, designers, and film directors, Hôtel Edgar redefines the boutique concept with 13 strikingly unique rooms, a charmingly retro restaurant focused on seafood, and gourmet picnic baskets on request.
Artful, creative, and full of character, each unit has its own theme and character, taking inspiration from nature, Art Deco, or Scandinavia in the '60s. The quirky, design-centric establishment spills out onto a picturesque tree-lined square in Sentier's Little Egypt, within walking distance from the Grand Boulevards and the Marais.
Hôtel Fabric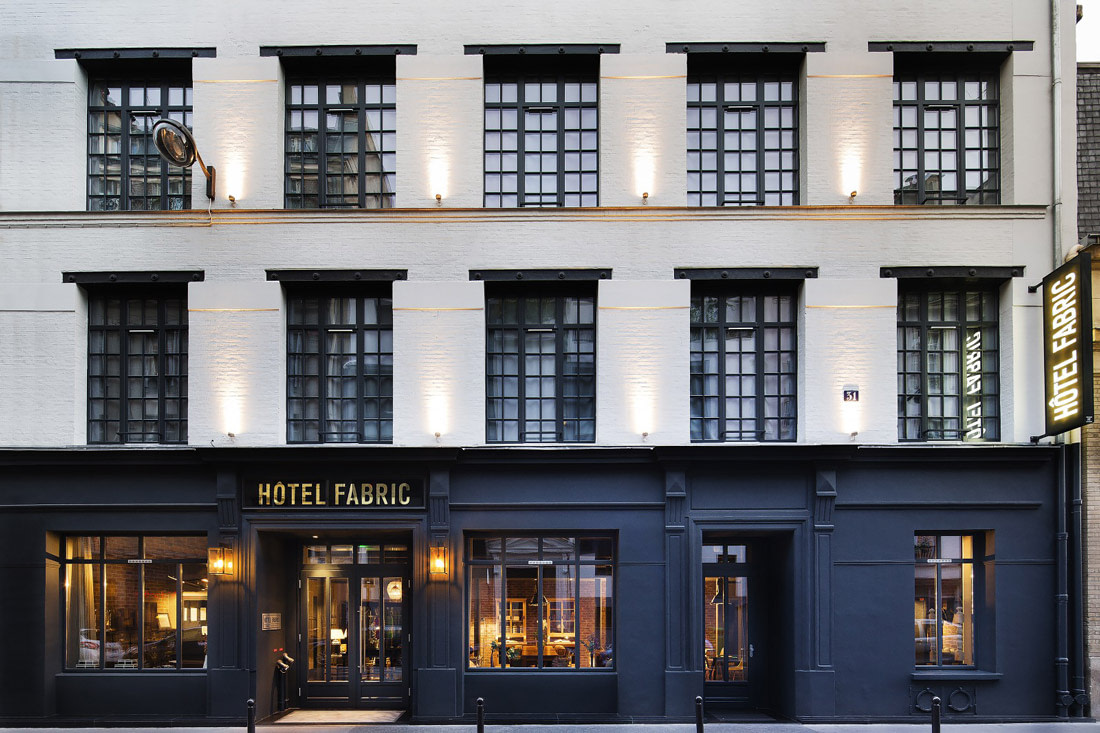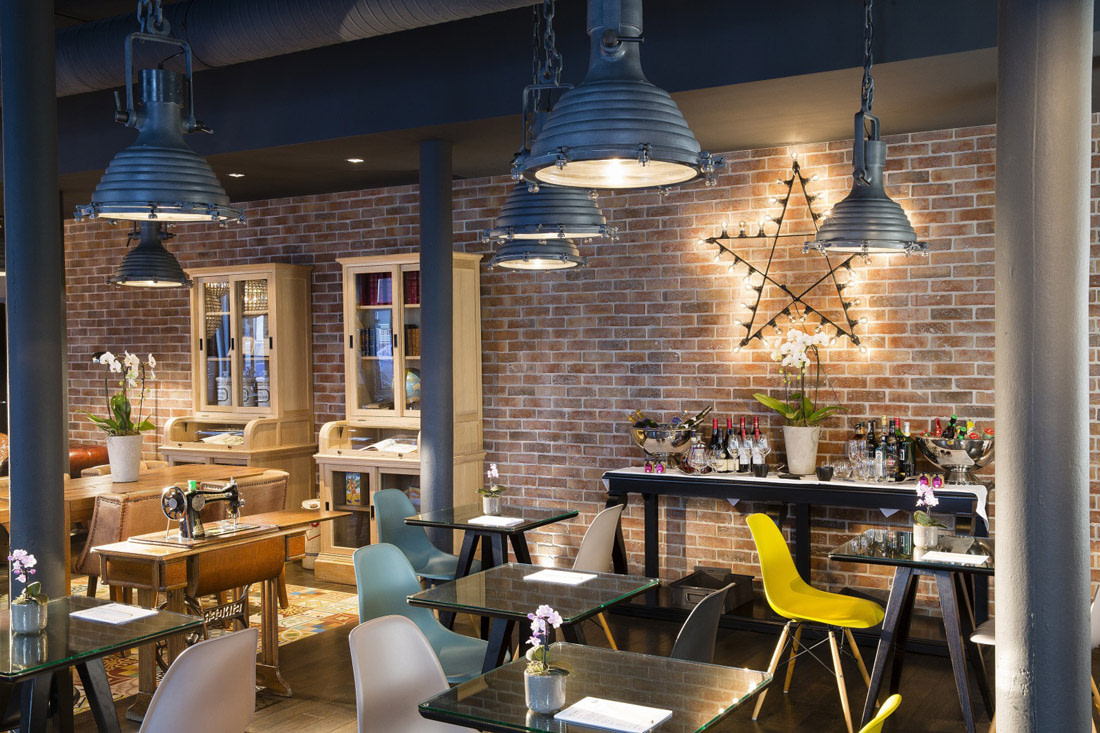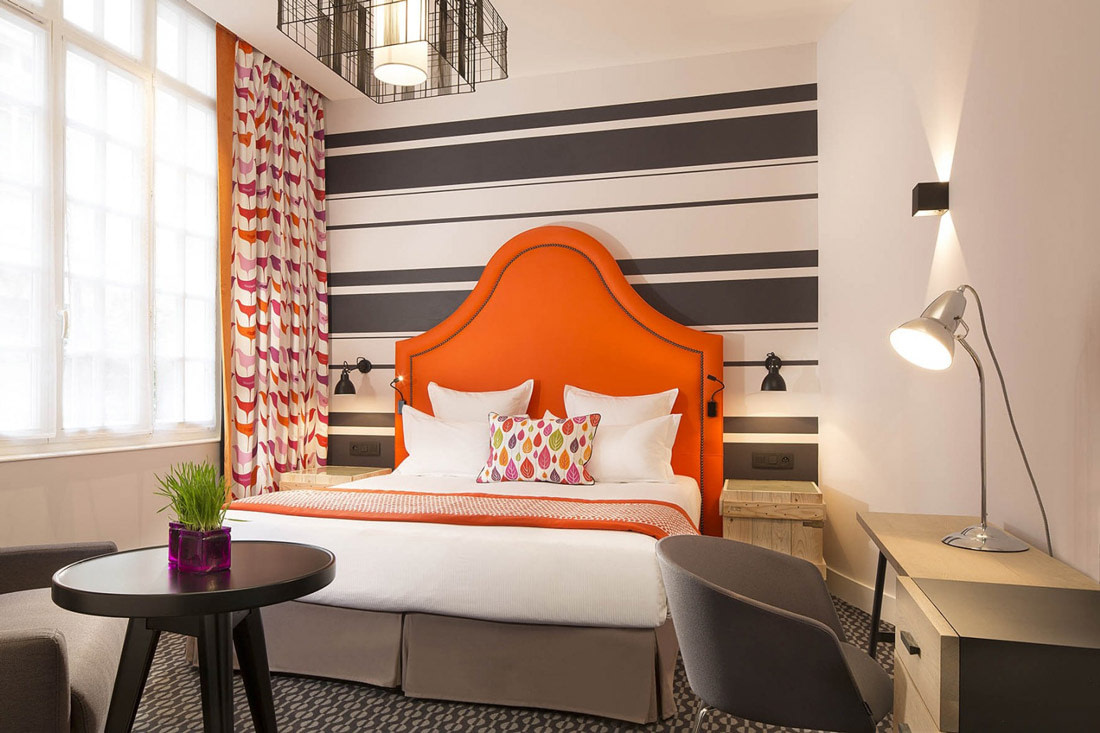 High ceilings, exposed brick walls, and huge metal windows set the tone at Hôtel Fabric, a refreshing boutique haunt in the hip Oberkampf district, not far from Place de la République and Notre-Dame Cathedral.
Occupying the site of a former textile factory, the design pays homage to the building's former incarnation, mixing industrial looks with delightful flea market finds and bold, colorful fabrics.
Breakfast is a scrumptious French affair, served in the eclectic, workshop-inspired lobby, while the tiny spa in the basement is home to a sleek, starlit hammam.
Legend Hotel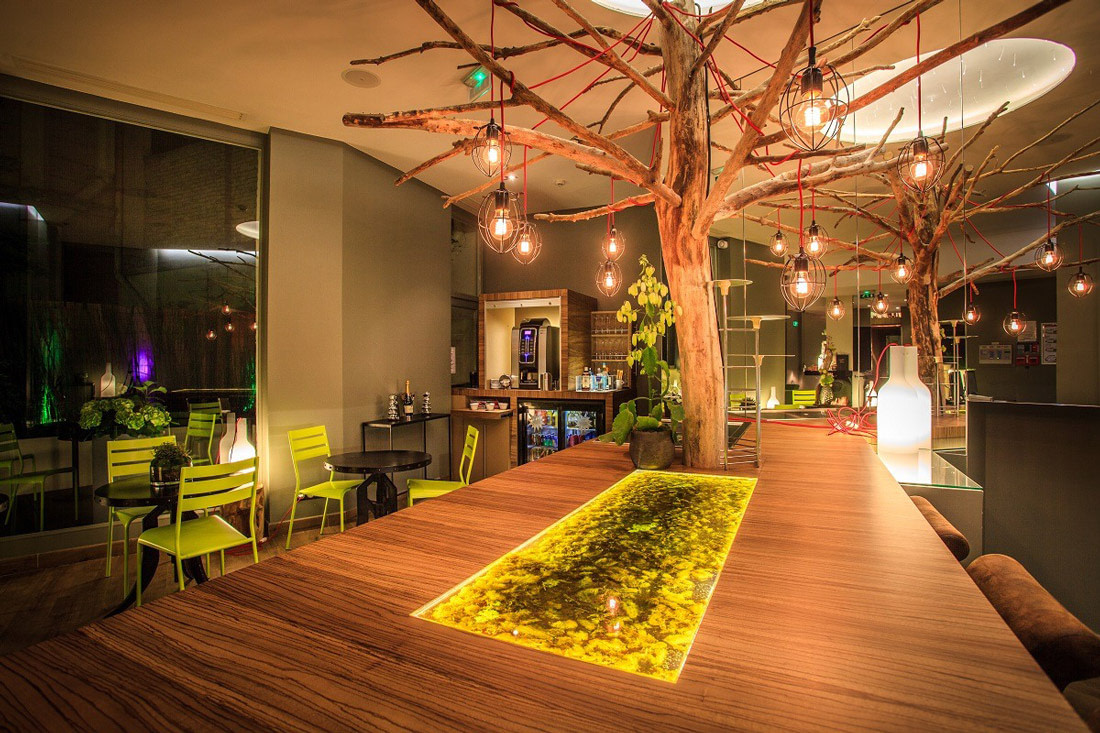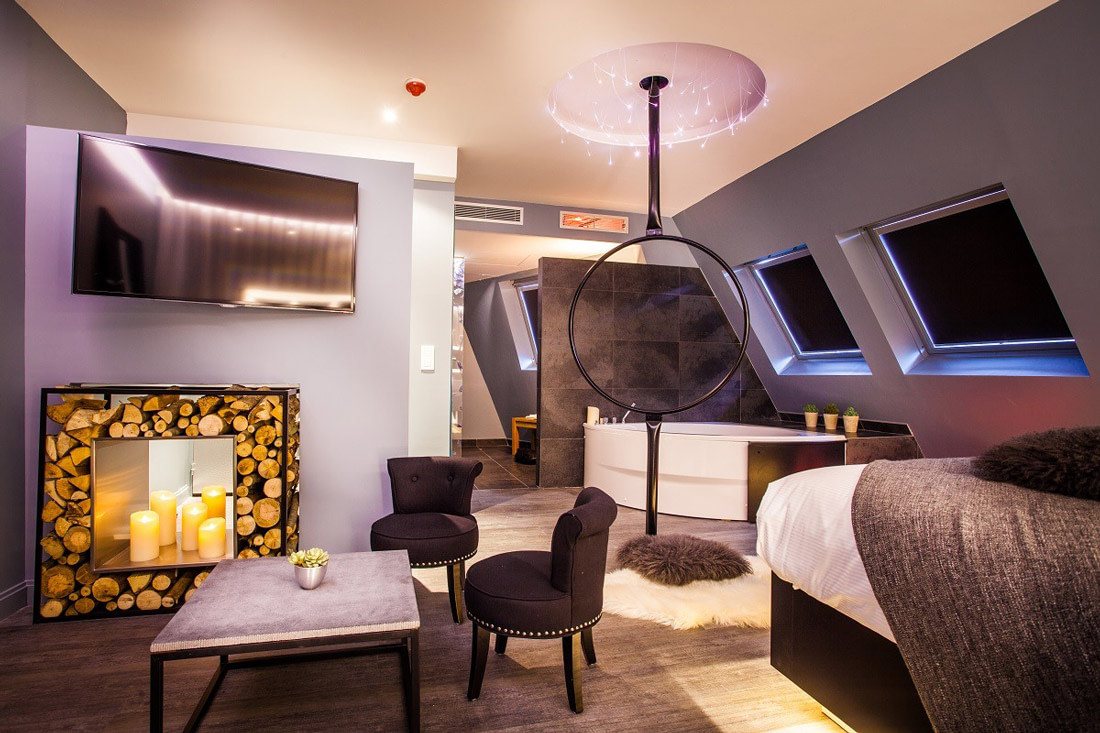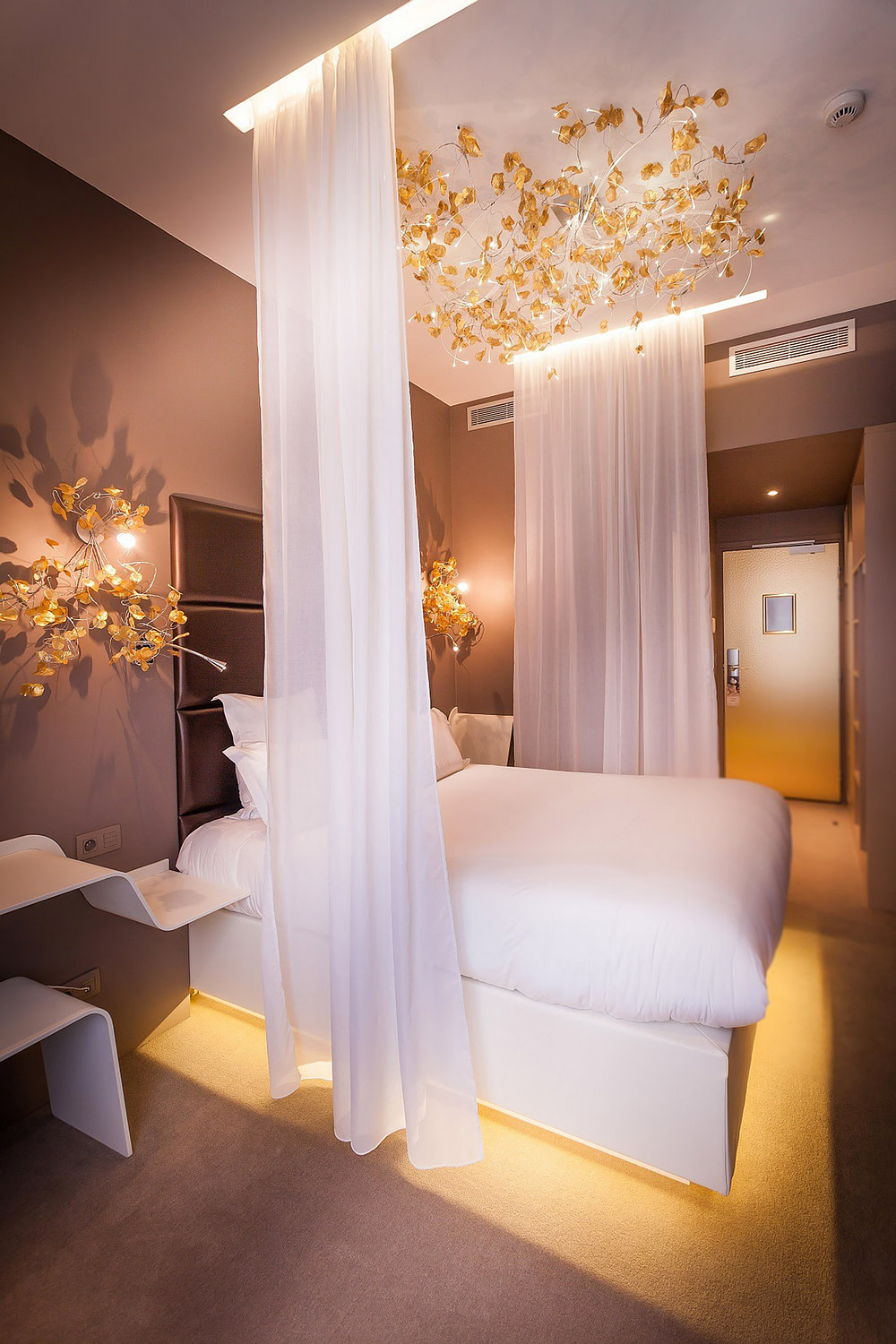 A stone's throw from the storied Saint-Germain-des-Prés, Legend Hotel makes for a chic and serene couple's weekend away. After a day out exploring the nearby Latin Quarter or the beautiful Luxembourg Gardens, stop by the fanciful foyer, complete with honesty bar, garden-style furniture, and magical lanterns.
Basic rooms are quietly contemporary, featuring cutting-edge tech amenities, sumptuously comfortable beds, and mood lighting, while the themed suites ooze whimsical romance, with dreamy details like in-room bathtubs, underlit beds, or a huge dreamcatcher.