This post contains affiliate links, which means we may receive a small commission, at no additional cost to you, if you make a purchase through these links. See our full disclosure here.
Some of them are just too fun to miss, others add extra convenience to our experiences, yet others open up new realms in the world of technology. You've guessed it: we're talking about travel gadgets!
These smart tools that have forever changed how we experience the world are life savers for today's travelers. They solve some of the most annoying travel problems, keep our stuff organized on the go, and make the best travel gifts for nomads on the go.
Here are 27 cool travel gadgets ready to make your trips safer, easier, or simply more enjoyable.
Travel-Friendly UVC Sterilizer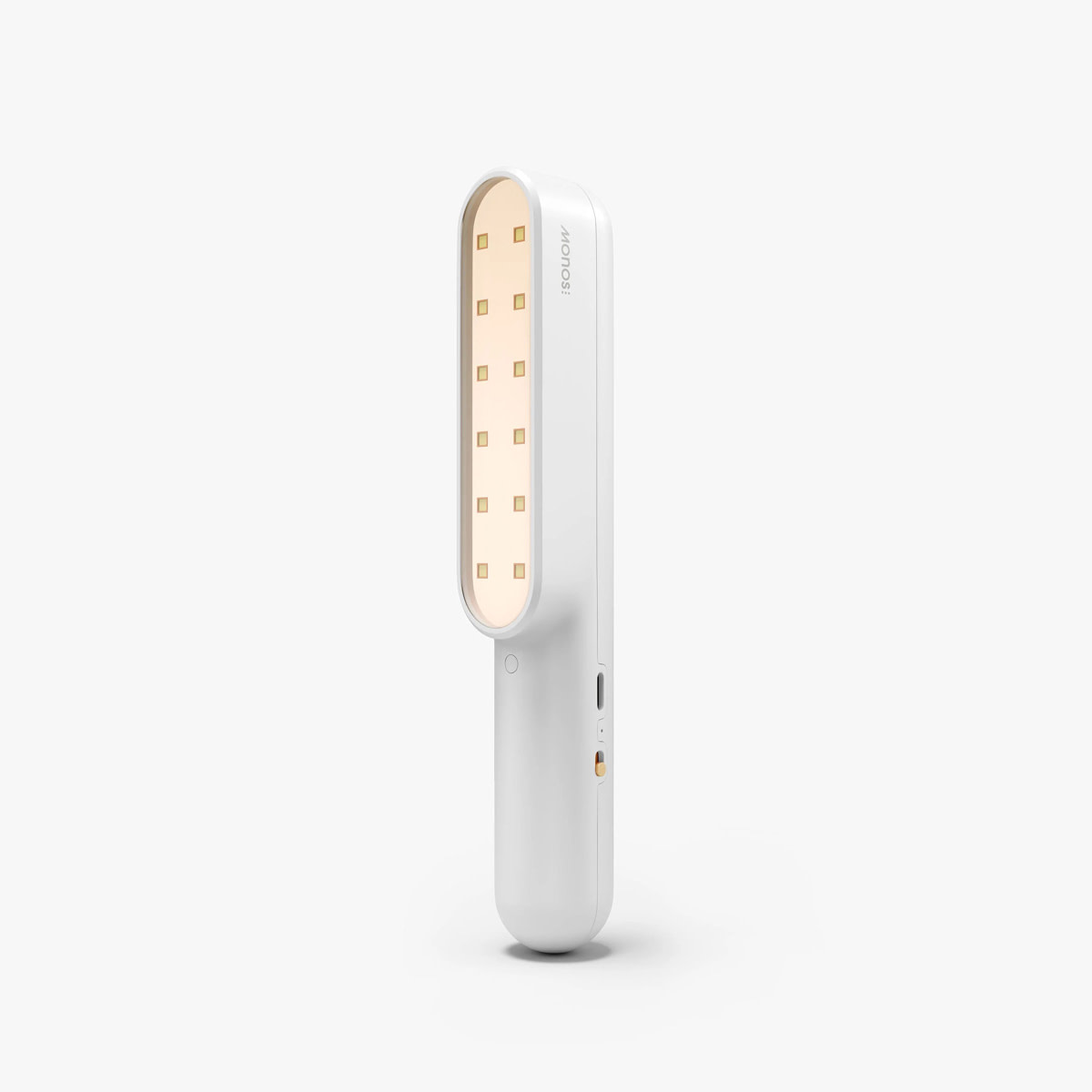 A handy little thing to take on holidays, the Monos CleanPod uses UVC (ultraviolet C) light to sanitize surfaces and help you protect yourself against invisible germs. Small enough to fit in a small purse, this travel-friendly device kills 99.9 percent of germs without the use of chemicals and is extremely easy to use. Just sweep the battery-powered wand over the surface/object you want to sterilize for at least 30 seconds, and you're good to go.
Smart Carry-On Suitcase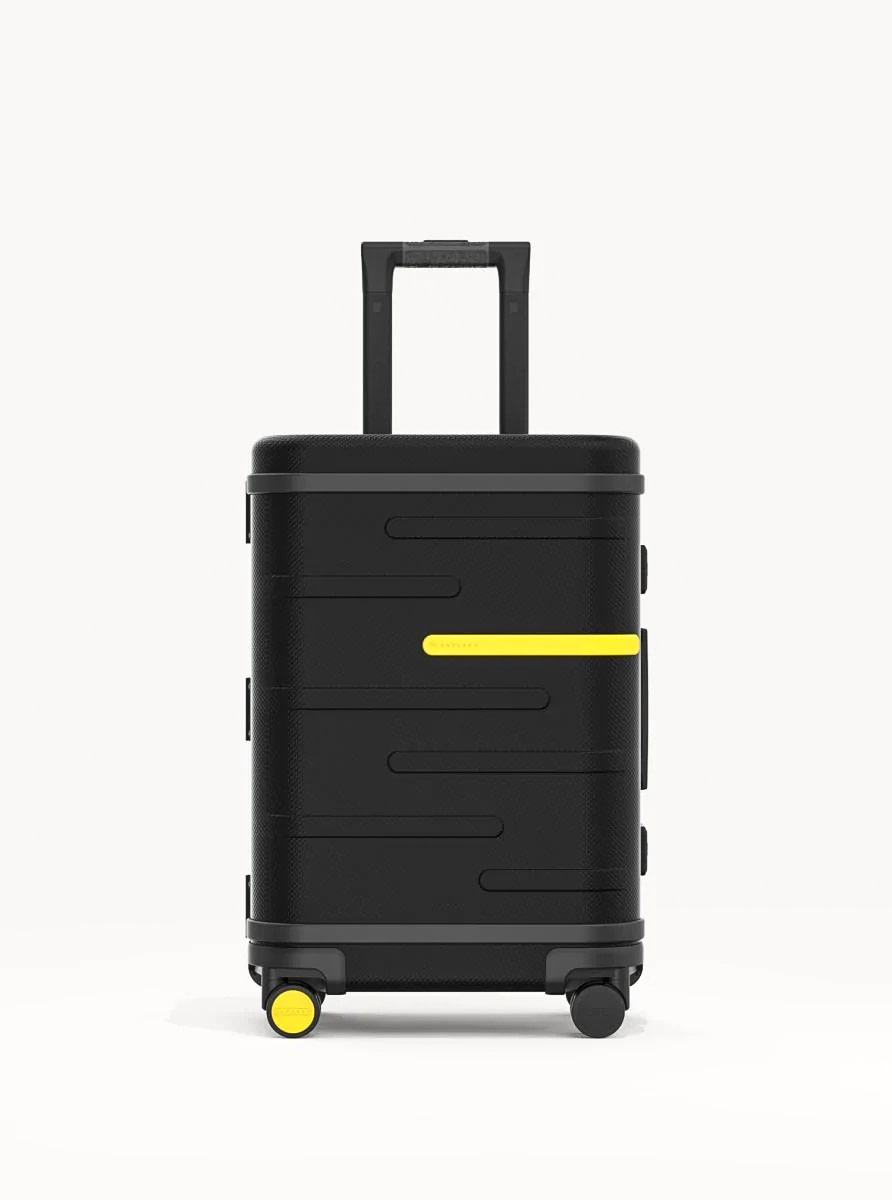 Finding the best aluminum suitcase for your next vacation depends on a number of factors, including your personal style, design preferences, and needs. For those who want to look and feel like James Bond, Samsara is for you!
Made of lightweight polycarbonate and durable aviation-grade aluminum, this futurist Grand Carry-On is sleek, compact, and loaded with tech features. The integrated Apple AirTag technology helps you track your suitcase when you're apart, while the flat top allows you to use it as a portable working surface when traveling. On top of that, the bag comes with smooth-rolling spinner wheels, TSA-approved combination locks, and is made with recyclable materials.
Action Camera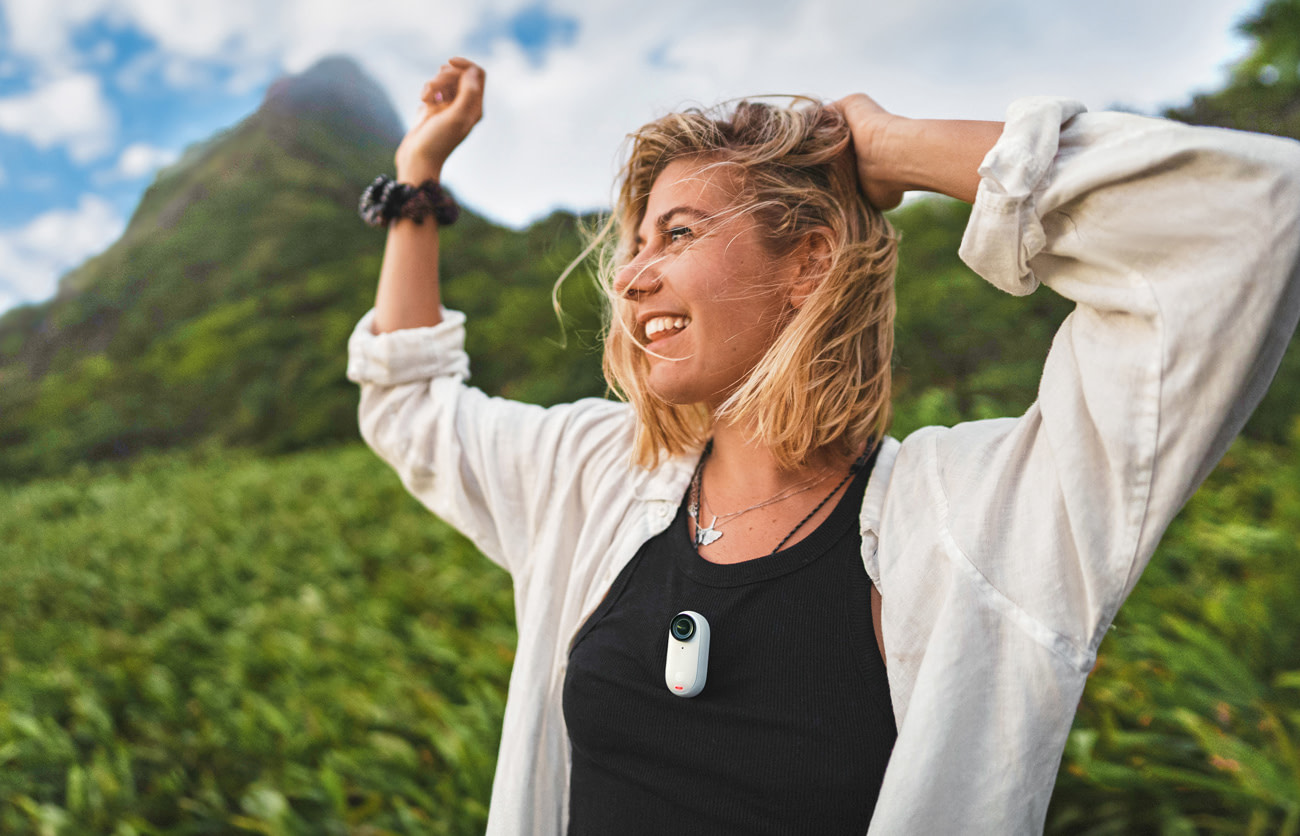 Say hello to the world's smallest hands-free action camera! The sleek, aerodynamic design, along with its innovative features and a myriad of accessories designed to extend its functionality, make the Insta360 GO 3 the perfect travel companion for the adventure-inclined.
Aside from delivering quality photos and videos in any situation (can shoot at up to 2.7K resolution), the action camera is IPX8 water-resistant and comes with convenient magnetic mounting, FlowState image stabilization, and an Action Pod which doubles as a 2.2″ flippable touchscreen and wireless remote.
Award-Winning Flashlight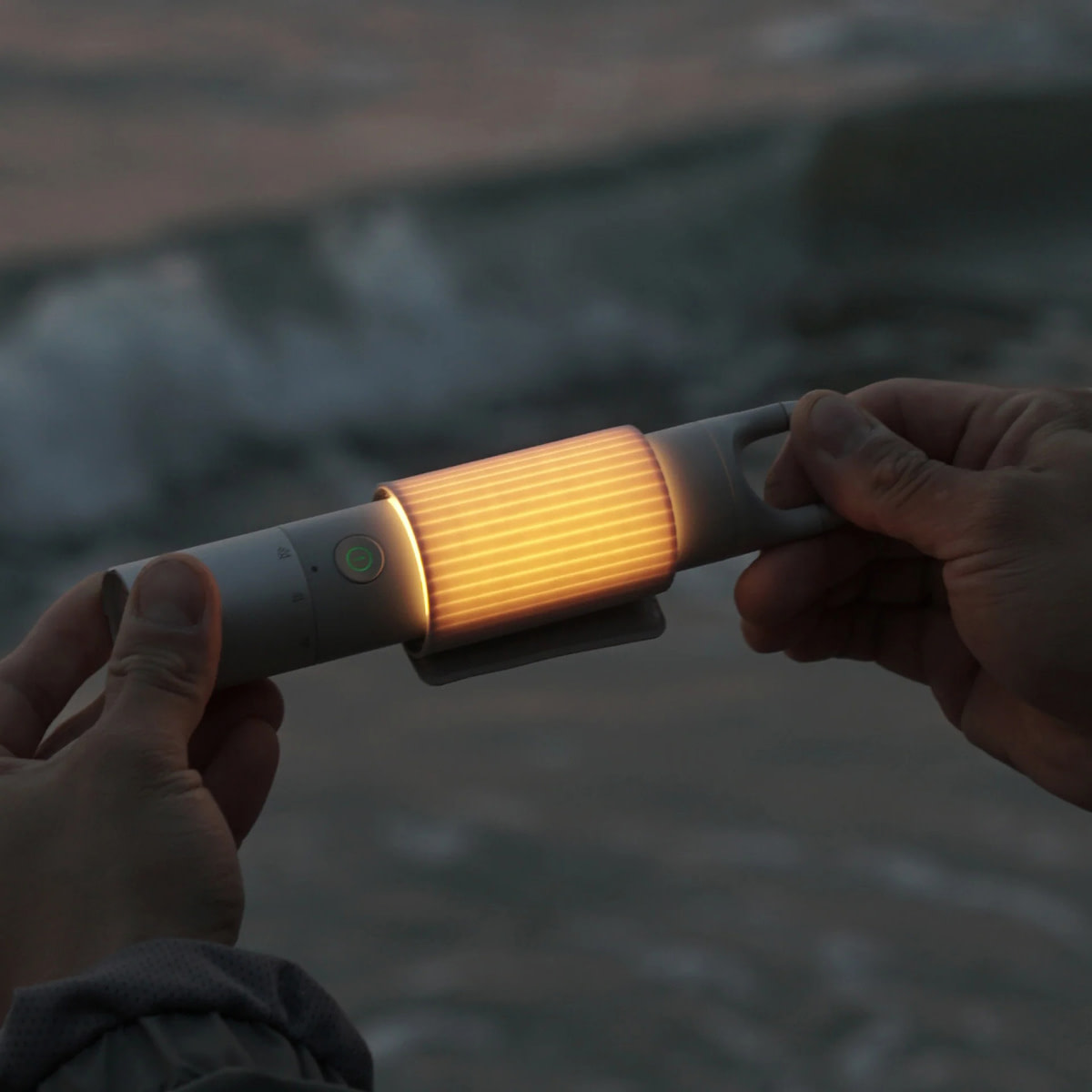 If you're looking for a smart and compact source of light for your next adventure, look no further than the Red Dot-awarded HOTO Flashlight DUO. This cool travel accessory offers 13 unique light combinations and is cleverly designed with a magnetic base, a retractable magnetic hook, and a strap, making it easy to wrap or hang around the camp. Powered by a 3200mAh large-capacity lithium-ion battery, it offers up to 65 hours of use.
Pocket-Size Washing Machine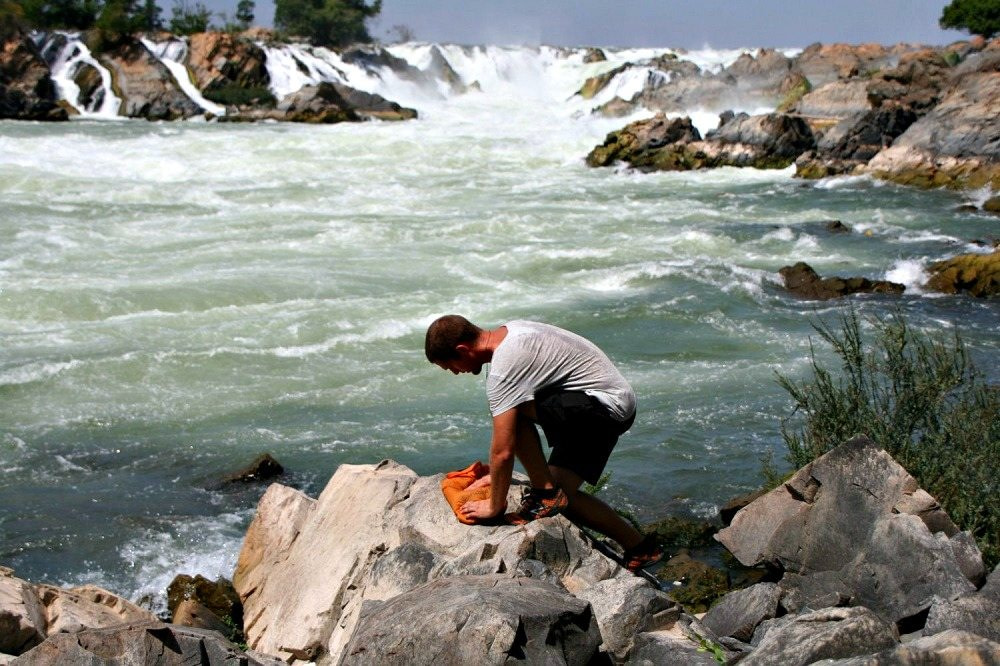 Whether you are backpacking through Europe, going on an African safari, or traveling on a budget in South Asia, you are going to love the Scrubba Wash Bag. Equipped with a flexible washboard, this lightweight, pocket-size wash bag will not only help you do your laundry anywhere on the road but also save you money and time.
With only 2-4 liters of water and a bit of washing liquid, you'll have your clothes fresh and clean in less than 3 minutes. So yeah, we think it's pretty safe to say it's one of the best travel gadgets for campers, backpackers, and anyone venturing off the beaten path.
Portable Power Station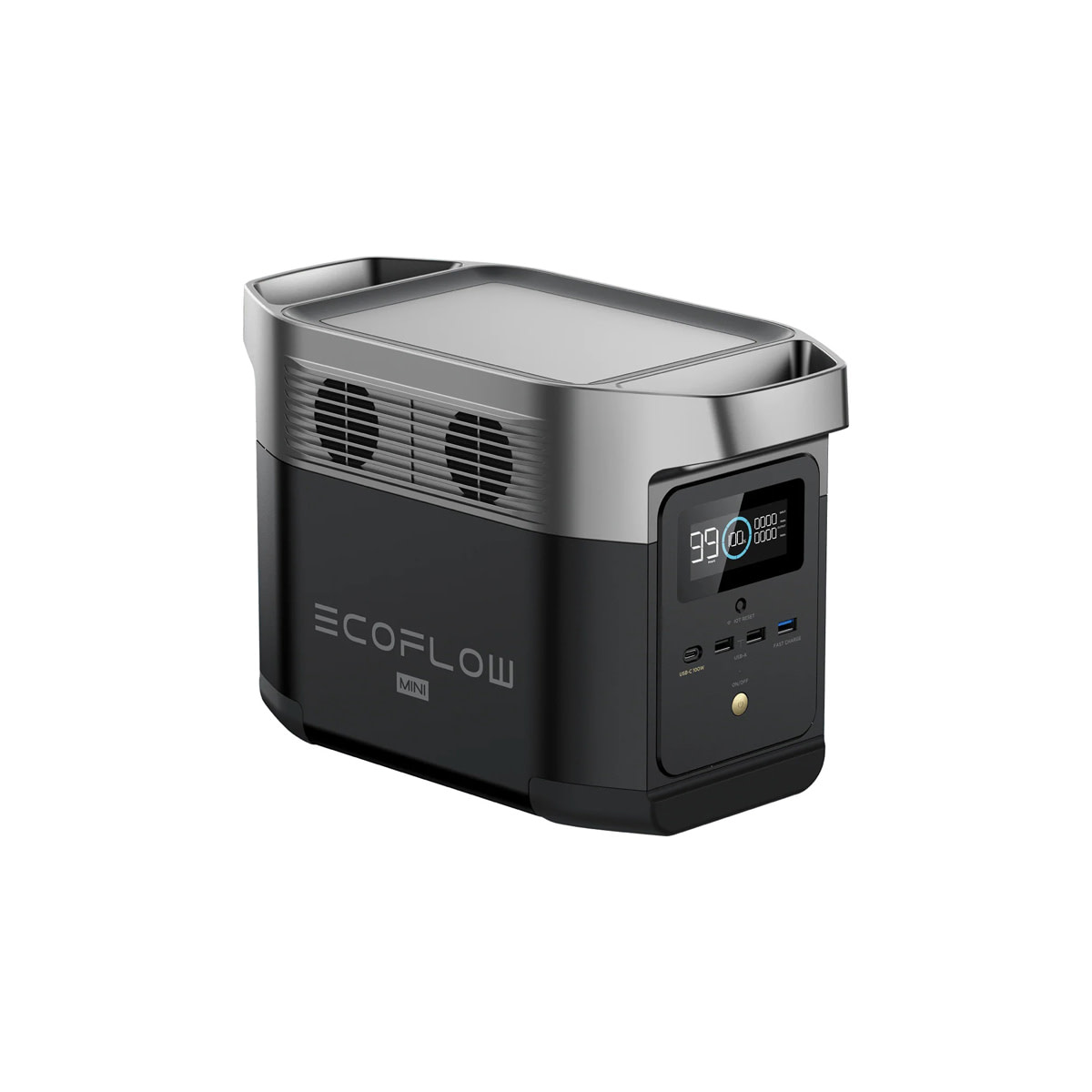 Ideal for camping and RV adventures, the EcoFlow DELTA mini Portable Power Station comes equipped with an outstanding 882Wh battery, helping you power your appliances and devices in areas where electrical outlets are not available. The unit can be fully recharged through a 12/24V car port in less than 10 hrs or by solar panels in about 4 – 7 hrs, and its wide array of outlets allows you to charge up to 12 devices simultaneously.
Sandless Beach Mat
Calling all beach lovers! The C-Gear Original Sand-Free Mat is a revolutionary beach accessory that's literally impossible to cover with sand. Initially intended for military uses, this clever sand-free ground sheet is perfect for a fun and stress-free beach outing. Finally, no more annoyingly sticky sand! Now you can make the most of your seaside experience while lounging in the warm sunshine, reading a book, or spreading out a picnic.
Portable Wi-Fi Hotspot & Power Bank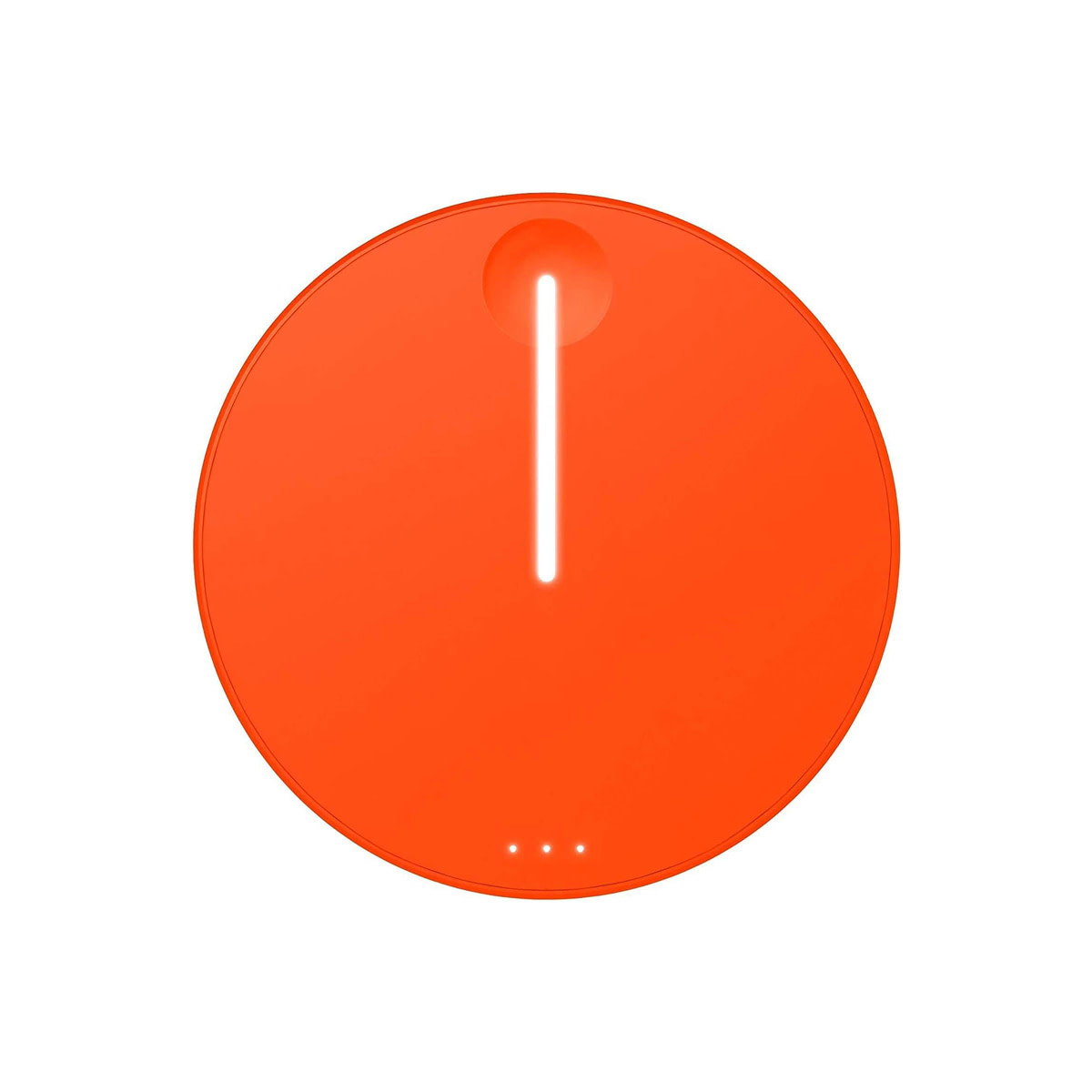 With Solis Lite, you don't have to worry about foreign SIM cards or roaming charges when traveling the world.
One of the best mobile Wi-Fi hotspots on the market, this ingenious connectivity gadget offers unlimited 4G LTE service in over 135 countries around the globe. Each device can support up to 10 connections and also works as a portable charger for your phone or tablet while on the move, thanks to its integrated 4700 mAh power bank. A day pass is $9 and gives you unlimited internet access for 24 hours.
Tiny and Lightweight Travel Drone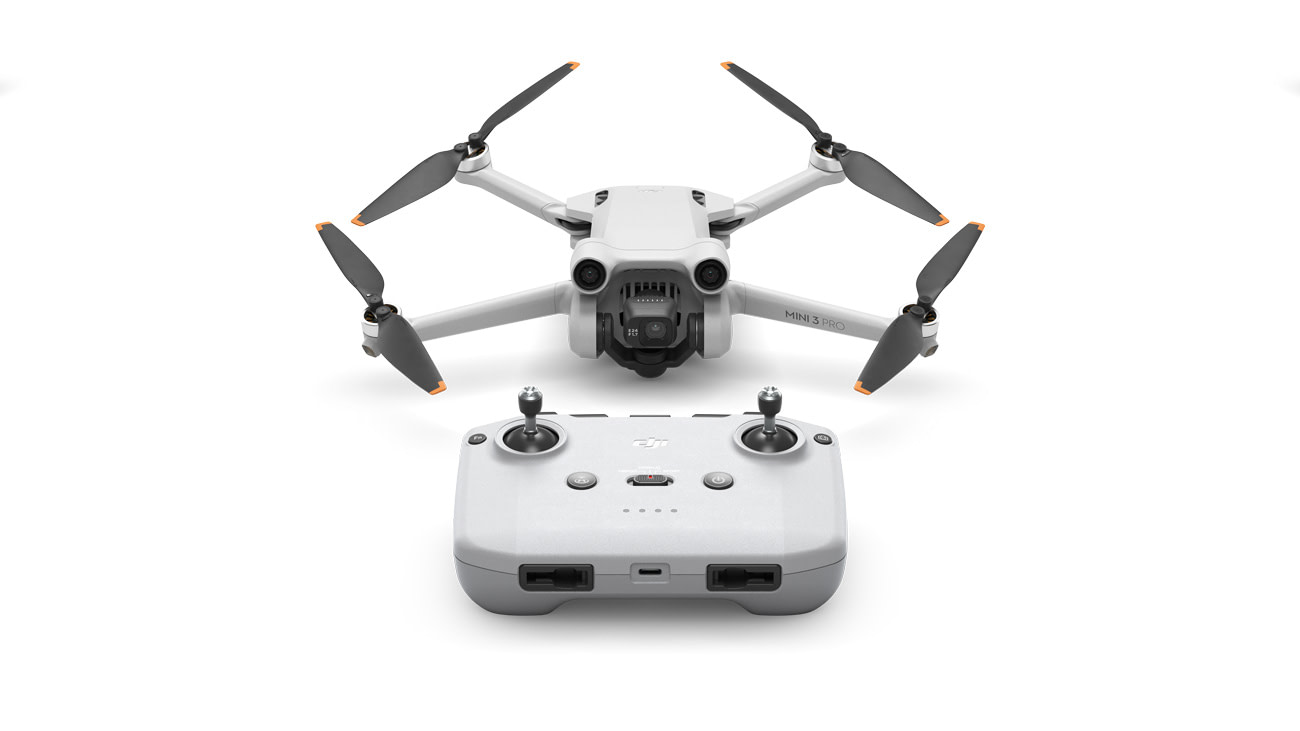 With its 48-megapixel 1/1.3-inch sensor, a new RC controller for improved user flying experience, and up to 34 minutes of flying time, DJI's Mini 3 Pro is no doubt one of the best travel drones out there. The small, lightweight device is packed with intelligent features and can fly as far as 7.4 miles away, allowing you to capture the beauty of your surroundings in flawless HD video at 4K/60fps, 2.7K/60fps or 1080p/120fps, as well as photographs in 48MP RAW or JPG format.
Perfect for travelers always eager to immortalize and share their adventures on the go, this sleek & silent high-tech flying camera comes with obstacle detection and ActiveTrack following, as well as multiple flight modes. Best of all, it's under 250 g, meaning it can be flown without a license in most countries.
Compact Travel Steam Iron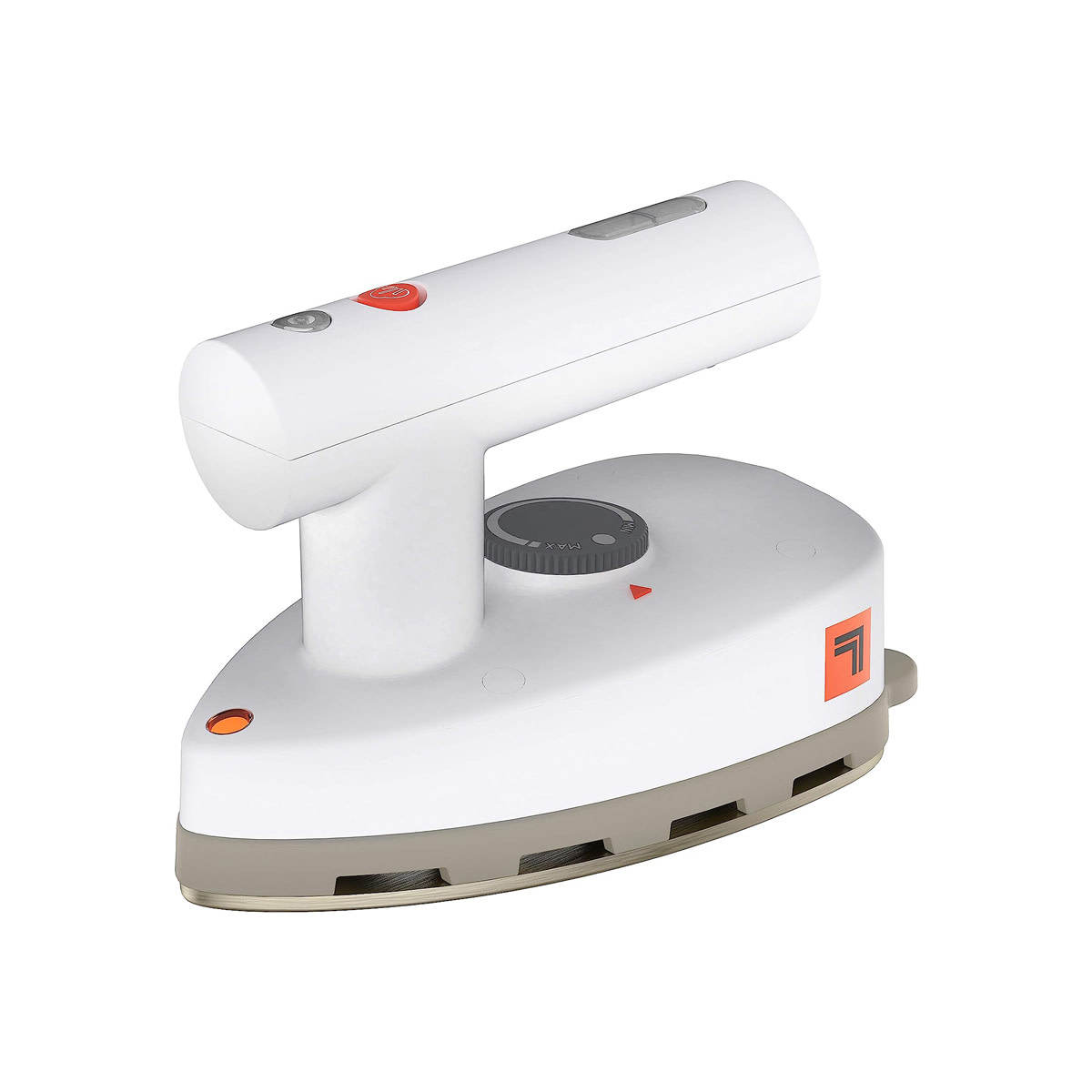 Featuring a 350-watt motor and three fabric heating levels, this mini travel steam iron from Amazon is a lifesaver on the road. The compact device will easily fit into a carry-on bag and can be extremely useful for business travelers and basically anyone willing to remove the inevitable wrinkles from packed clothing. The Sharper Image SI-755 Dual Voltage Travel Iron heats up in 1 minute and has a run time of about 6 minutes.
Waterproof Outdoor Speaker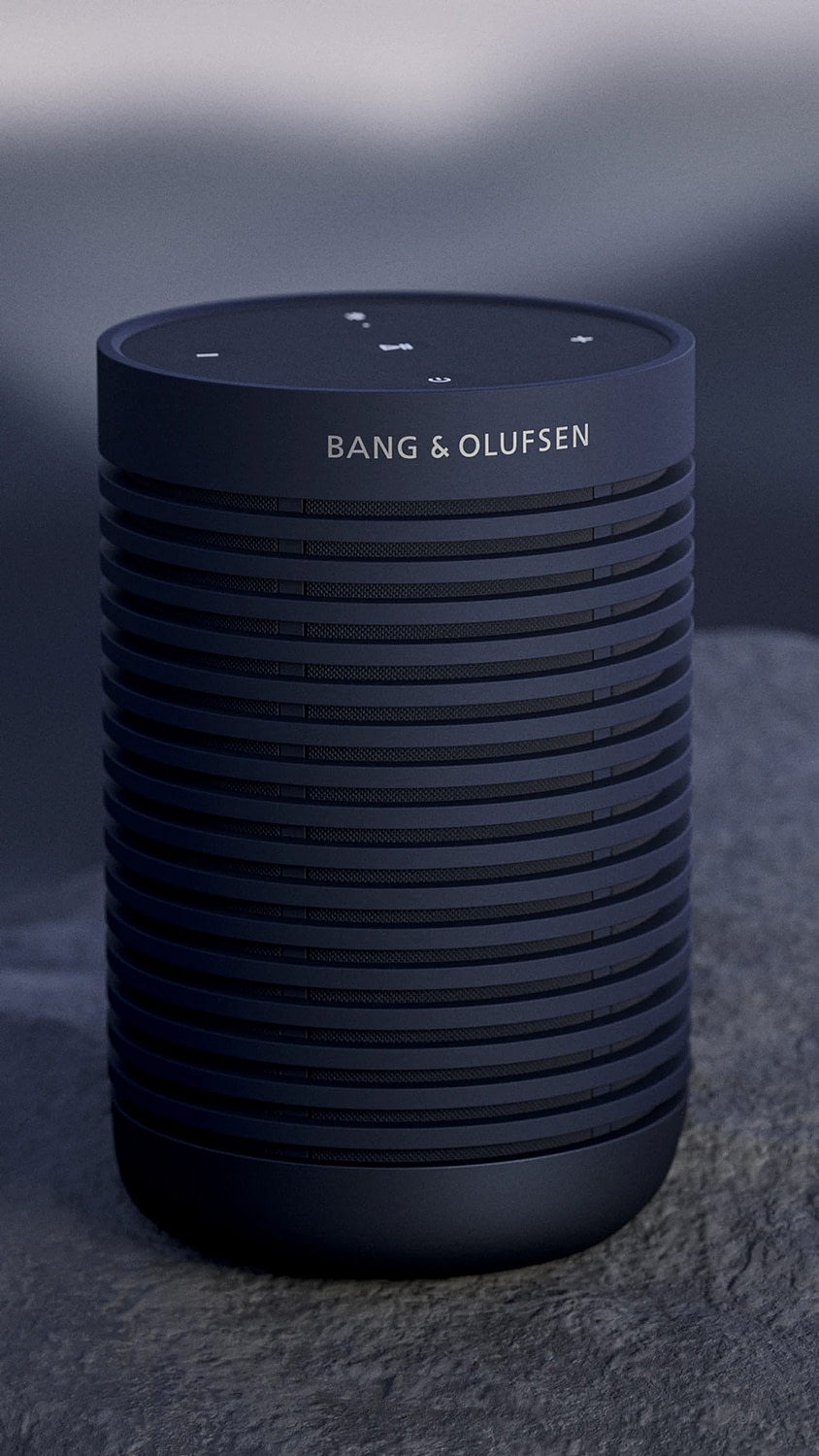 Allowing people to listen to music anytime, anywhere, a portable speaker is a must-have for any traveler who wants to make the most of the outdoors without compromising on any of the luxuries of the indoors. The Beosound Explore is Bang & Olufsen's smallest and most affordable Bluetooth speaker, but don't let that fool you, as sound quality is nothing short of grand.
Its gigantic 27 hours of battery life, along with a sleek and durable design, which is also scratch-resistant and waterproof, makes this easy-to-use portable Bluetooth speaker a reliable travel companion.
Cool Backpack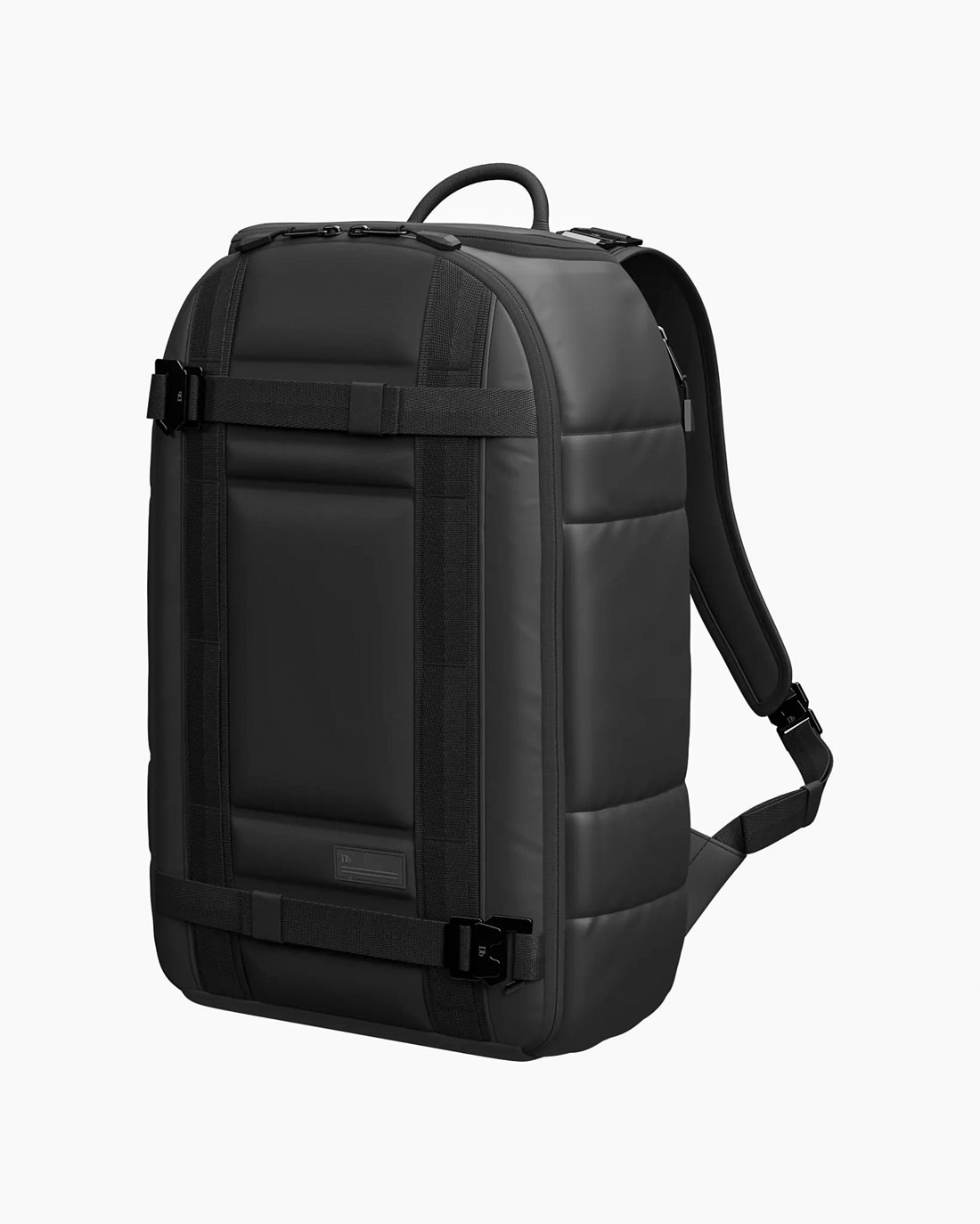 Who says a backpack has to be boring? Crafted from durable, recycled materials, the Ramverk Backpack 21L from Db is as sleek as it is tough, not to mention compact, lightweight, and endlessly functional.
Undoubtedly one of the best backpacks we've tested, it sports a separate laptop section, a handy top pocket for quick access to essentials, and a fully-opening main compartment designed for versatile organization and storage opportunities. When combined with Db's S Camera insert (sold separately), for instance, the daily backpack becomes a practical photography bag with easy access to your equipment. The innovative Rib Cage technology provides structure and protection, while the patented Hook-up system allows it to connect with the brand's roller bags for a seamless travel experience.
Noise-Canceling Headphones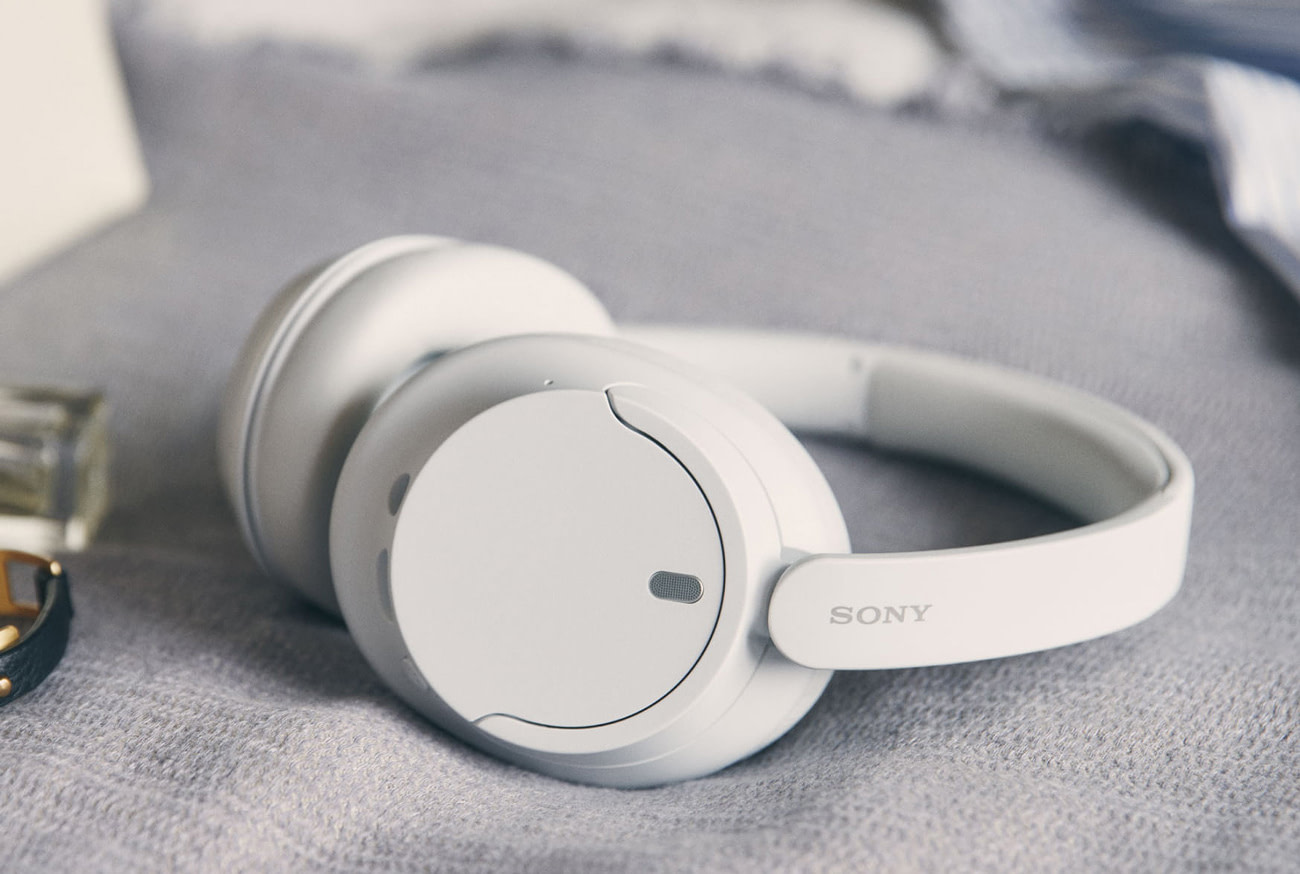 A pair of noise-canceling headphones can significantly improve your travel experience, and this lightweight, ergonomically designed model offers excellent sound quality and noise-canceling abilities in a stylish, comfortable package that won't break the bank. Powered by the brand's V1 processor, the Sony WH-CH720N Noise Canceling Wireless Headphones allow you to listen to your favorite songs while still being able to hear traffic noise and transport announcements.
The set delivers up to 35 hours of power, comes with a built-in microphone for hands-free calling, and can be paired with two Bluetooth devices at the same time. Compatible with both Alexa and Google Assistant.
Personal Biometric Safe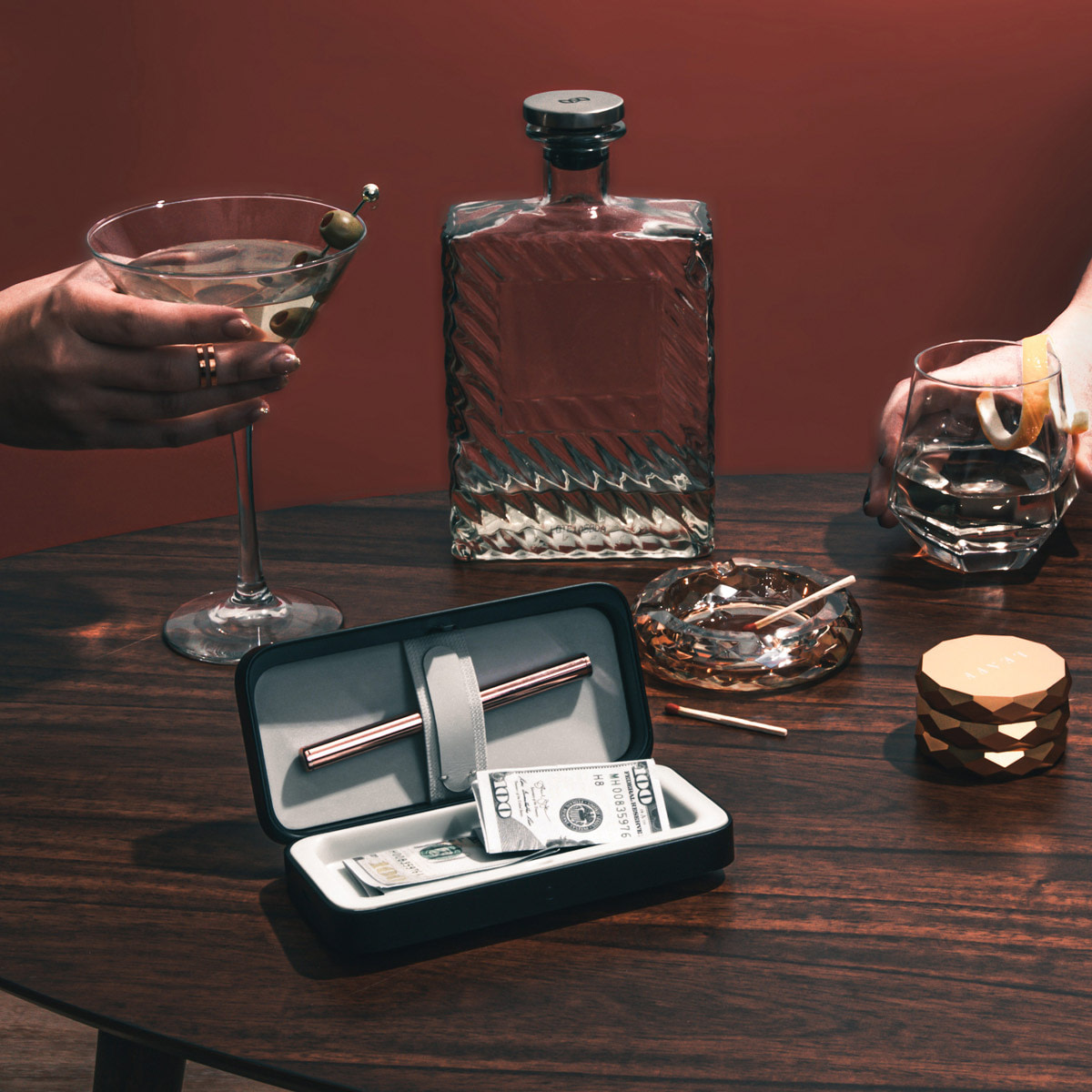 A personal safe might not be the most obvious thing to bring on a trip, but if you're traveling with valuable objects or the security of your accommodation is questionable, they're an absolute necessity. Made of strong and lightweight aluminum alloy and equipped with smart technology, the TROVA GO PLUS keeps your cash, jewelry, and documents safely locked away wherever you go. This personal biometric safe connects to your phone and its proprietary app via Bluetooth, allowing you to find out its battery life, last known location, when left open, or if it needs a charge.
Hidden Camera Detector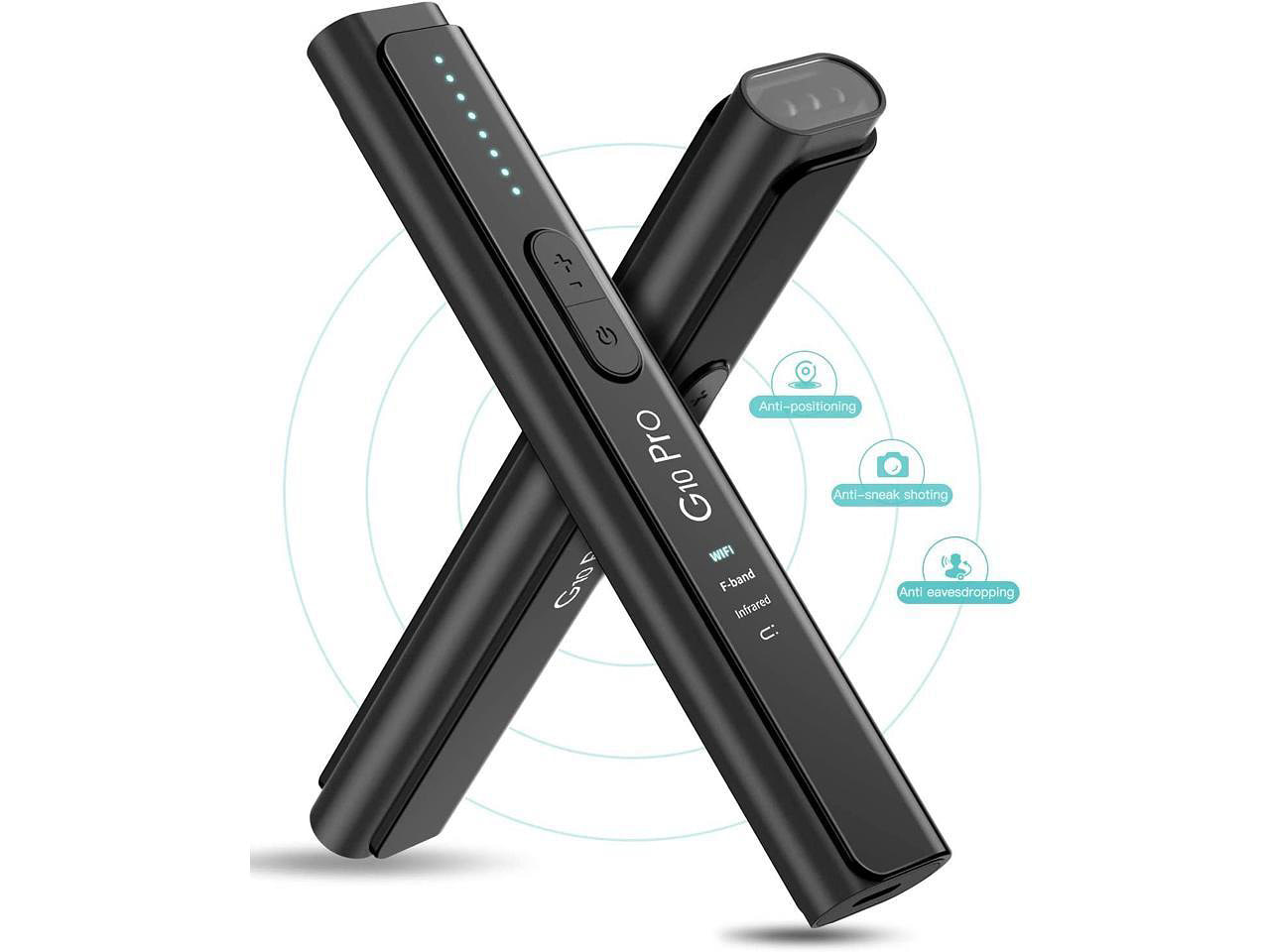 Being watched in a vacation rental is a scene straight out of every traveler's nightmare. Make sure this never happens to you with the JEPWCO G10 Pro Camera Detector. Thanks to its advanced technology, this stylish, portable spy camera finder can accurately detect hidden cameras and RF signals from suspicious devices, as well as GSM, 2G, 3G, 4G mobile signal and radio waves within 15 meters. Better yet, its sleek, portable design means you can stash it in your bag and take it anywhere.
Satellite Hotspot Device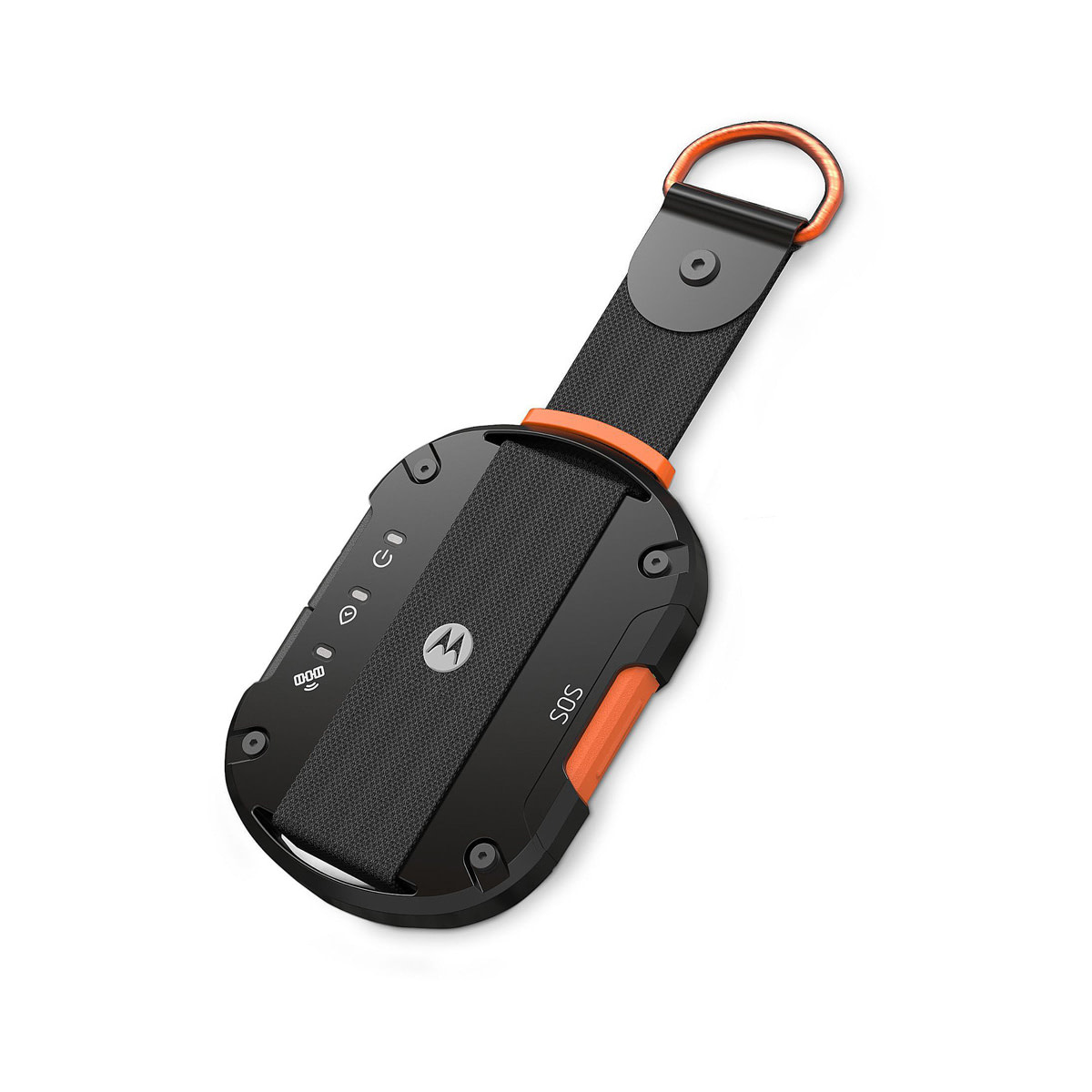 Designed to keep Android or iOS devices connected even when there is no cellular service, the Motorola Defy Satellite Link lets adventurers communicate while off the grid. Made of rugged materials, this slick, pocket-sized device uses Bluetooth to pair with a smartphone, enabling users to share messages with their loved ones and connect to professional assistance via the SOS button. This must-have travel gadget includes one year of SOS service and messages and is powered by a 600 mAh Li-Po battery providing up to 4 days of use.
Travel Vacuum Storage Bag Set
Small, smart, and stylish, this electric vacuum pump is the ultimate travel packing gadget. Each Vmstr Travel Vacuum Storage Bag Set includes 8 storage bags of different sizes and a USB-powered vacuum pump that removes all the excess air compressing the clothes, thus leaving plenty of room in your suitcase for souvenirs and other things you may buy on your trip.
It's an essential travel tool, especially if you're adding a bit of shopping to your trip or are traveling somewhere cold and need to bring along some heavy winter wear.
Water Purifier Bottle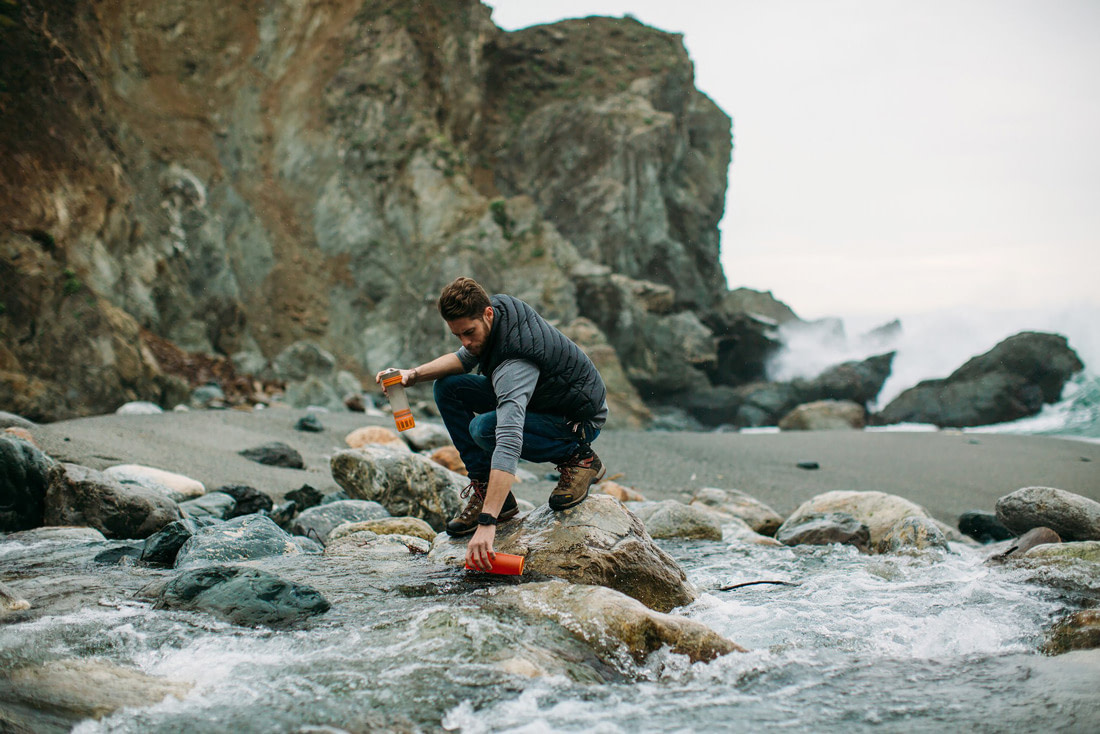 Most of the travelers' health problems are caused by contaminated drinking water, which means a water purification system is a must when traveling abroad. This is especially useful when venturing into remote locations with harsh environmental conditions or destinations such as the Middle East, Central America, Asia, or Africa, which are also known for their unsafe tap water. Fortunately, these days there are many products designed to help in such circumstances.
GRAYL's Ultralight Purifier, for instance, is a state-of-the-art device capable of transforming almost any tap or clear natural water source into pure drinking water in just 15 seconds. Perfect for travelers and outdoor adventurers, each bottle comes equipped with a replaceable purifier cartridge, providing protection against viruses, bacteria, heavy metals, as well as many chemicals. This is an excellent way to get safe drinking water on the go, while at the same time, saving money on bottled water.
Best Tree Tent
Experience the wilderness like a pro with the Tentsile Connect Tree Tent, a dangling two-person shelter combining the comfort and versatility of a hammock with the security of a tent. Designed for the ultimate arboreal camping experience, this awesome piece of travel gear comes with fold-away doors and a removable rain fly, and can also be attached to other Connects to create one suspended super-camp.
The unique design and sturdy, high-quality materials make this portable treehouse ideal for year-round outdoor adventures.
Flask Light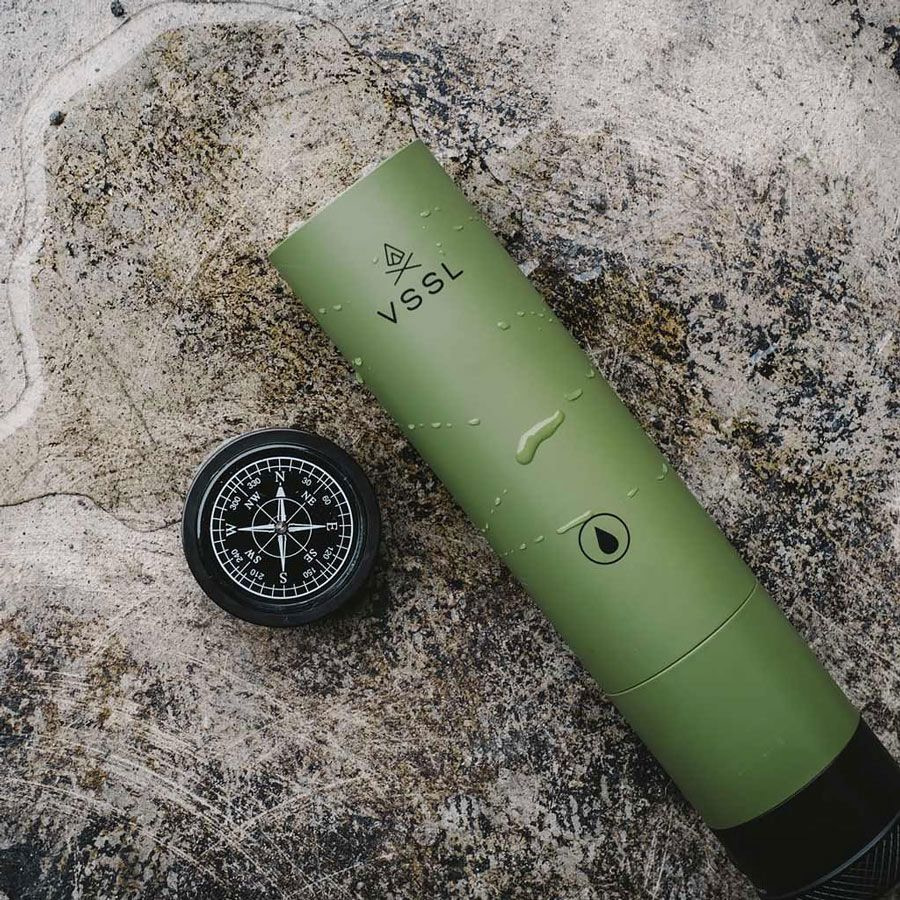 Part flashlight, part booze container, this unique multifunctional tool is one of the best travel accessories for glamping enthusiasts, festival goers, fishing aficionados, and anyone in between.
In addition to holding 10 ounces of your favorite beverage, the VSSL Flask includes 2 collapsible stainless steel shot cups, a bottle opener, a compass, and a powerful LED flood beam flashlight. If you ask me, I'm pretty sure this would also make an inspired Christmas or birthday present for the outdoor adventurer in your life.
Travel Coffee Maker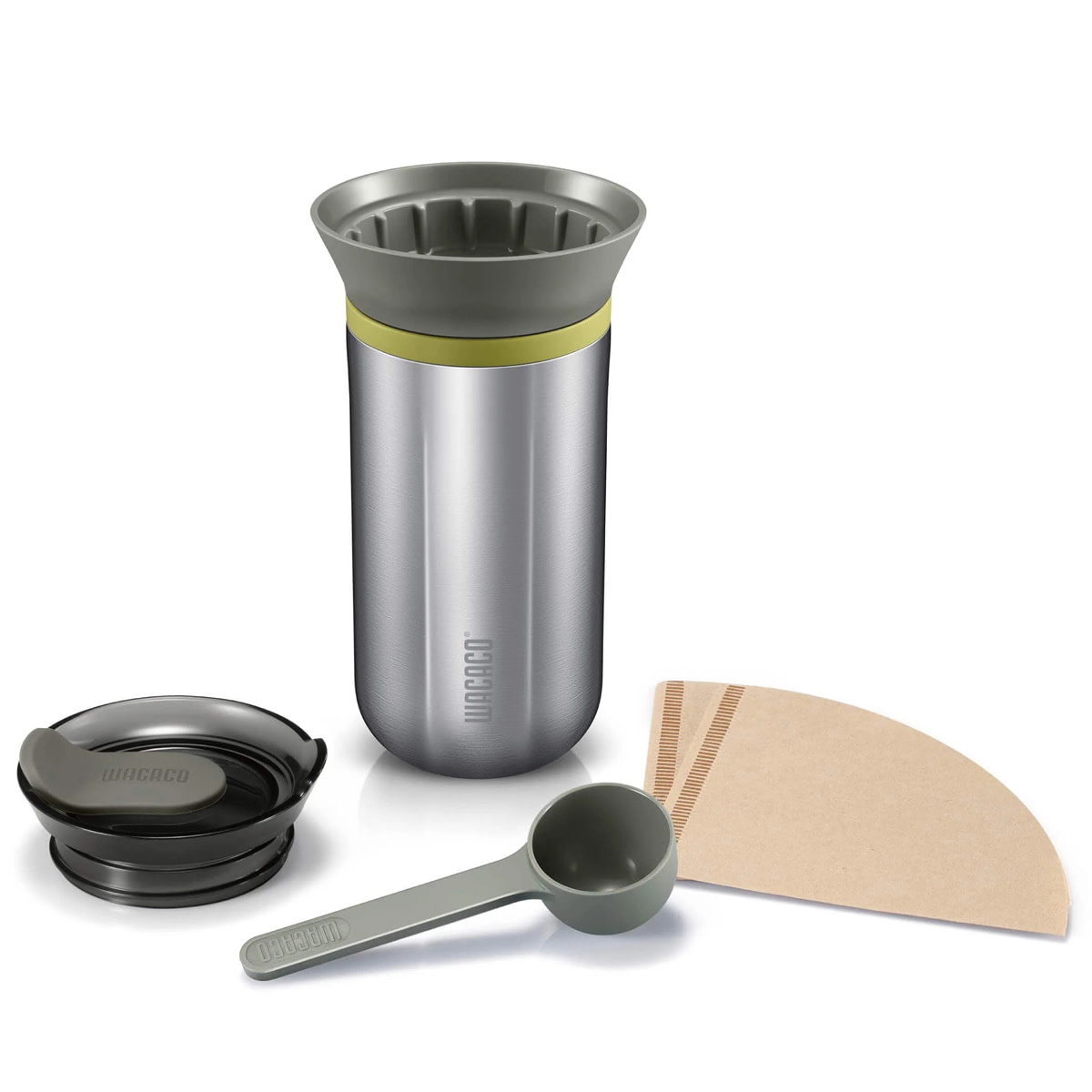 Compact, lightweight, and cleverly designed, the WACACO Cuppamoka Pour-Over Coffee Maker makes brewing coffee on the go simple and easy without taking too much space in your travel bag. Made of BPA-free stainless steel, this portable coffee make combines a sleek, insulated travel mug with a built-in coffee dripper, meaning that aside from making a great cup of coffee, it's also able to hold it at the right temperature. The leakproof drinking lid is a nice touch too.
Best Multisport GPS Watch
Combine style and adventure with the new Garmin epix Pro (Gen 2) Standard Edition, one of the best multisport outdoor watches on the market. Complete with a top-notch AMOLED display, a wide range of tracking capabilities, plus built-in GPS, smart notifications, and music storage, this versatile, lightweight device has you covered whether you're skiing in the Alps, swimming in the Med, or hiking off the beaten path in Nepal. Available in multiple models, colors, and sizes.
Handy Sleep Product
Getting a good rest when traveling can be difficult, but this nifty device makes it easy. In addition to blocking annoying noise, the Yogasleep Rohm Travel Sound Machine comes complete with three soothing sounds, including white noise, deep white noise, or gentle surf, helping you sleep (or concentrate) anytime, anywhere. Compact enough to throw in your carry-on luggage, this is one of the coolest travel accessories to bring along on loud planes, busy campsites, or clamorous hotel rooms.
Wallet Credit Card Multi-Tool
With its sleek, TSA-approved design and strong 4x heat-treated steel construction, the Wallet Ninja Multi-Tool is an excellent travel gadget. Ideal for explorers, adventurers, and any well-prepared traveler out there, this stylish credit card folding knife functions as a screwdriver, bottle opener, cellphone stand, fruit peeler, and hex wrench & nail puller, among others, making for an extremely useful tool when hiking or camping in the woods.
Portable Cinema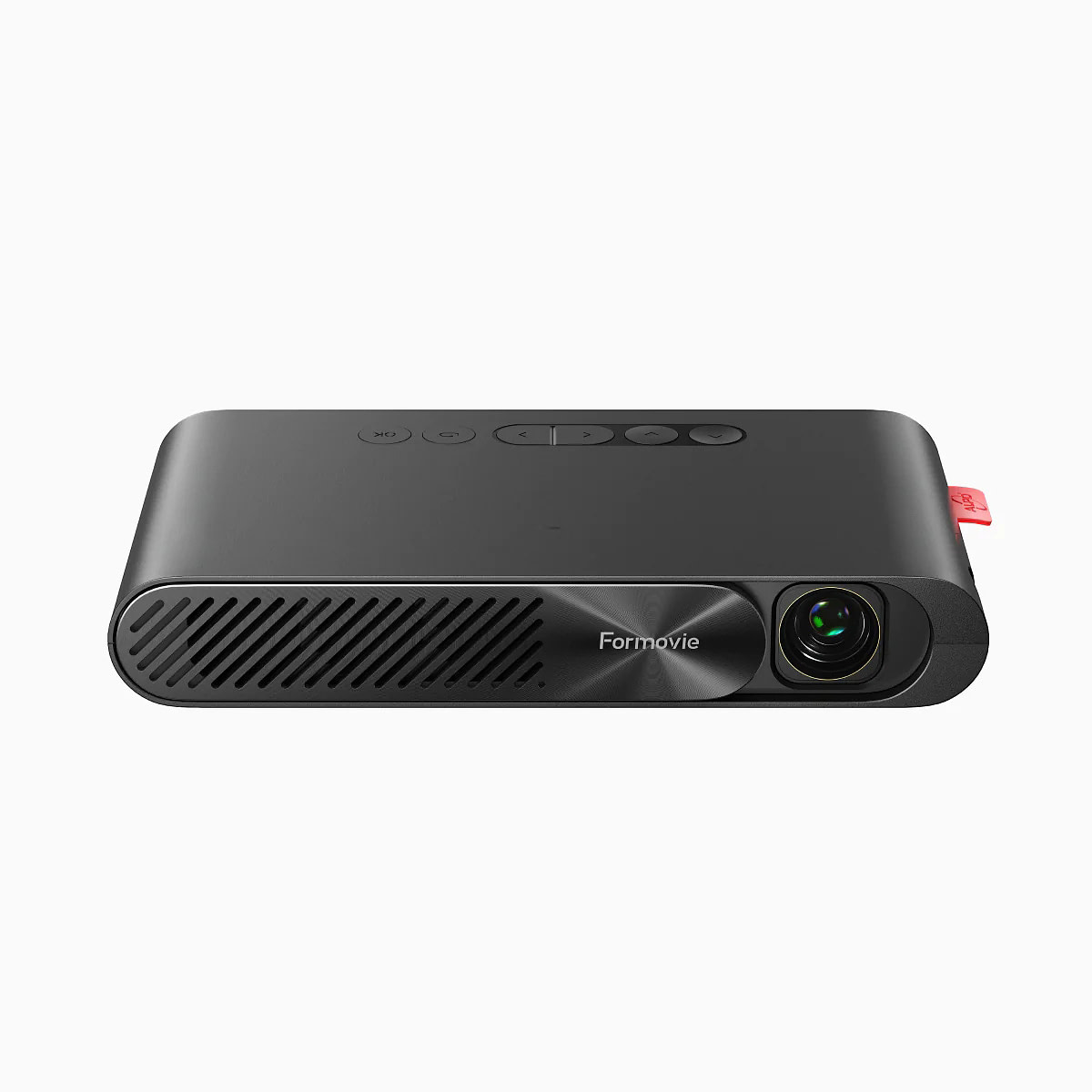 Tired of missing out on your favorite series while traveling? With the Formovie P1 Pocket Laser Projector, you don't have to. Equipped with a type-C charging port, built-in speaker, and wireless screen casting, this ALPD smart laser projector acts as a portable cinema, allowing you watch movies, play games, and look at your travel photos anywhere. Though not much larger than a power bank, it's capable of projecting images up to 100 inches in size and works with any iOS/Android smartphone or Windows computer.
Ostrich Pillow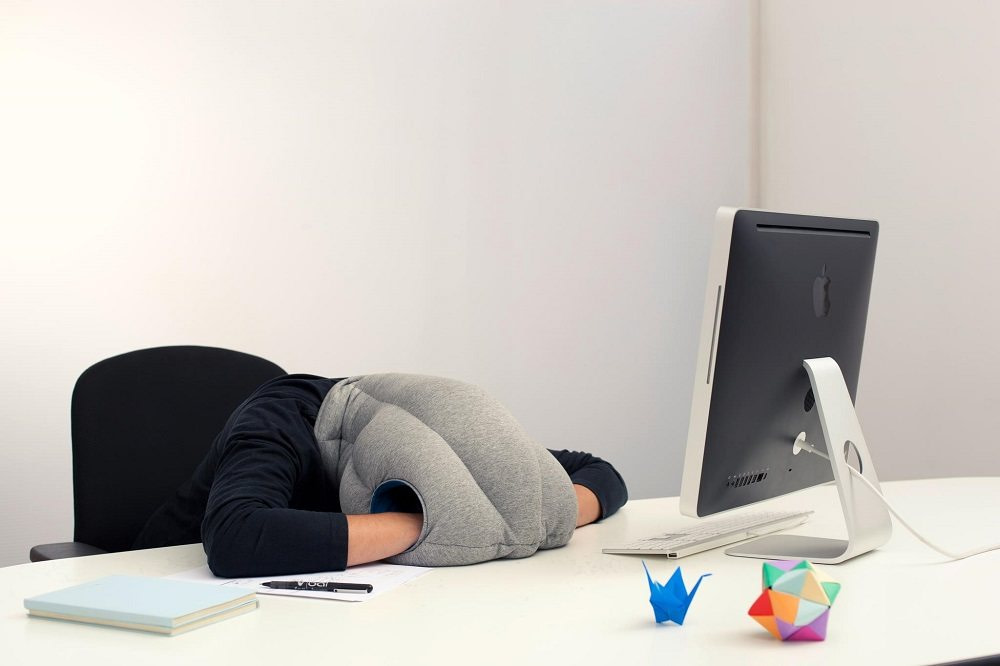 Ostrich Pillow is an extremely useful accessory for when you're on the go and just need a quick nap to refresh and increase productivity.
Envisioned by Kawamura-Ganjavian architecture and design studio, this groundbreaking product prevents jet lag (a common problem for long-distance travelers) by providing you with a micro-sleeping environment. Although it might seem a little weird, its design is fun and intuitive, featuring polystyrene filling and a soft interior that allows you to sleep anytime, anywhere without being distracted by noise, light, and other things going on around you.
Smartphone Breathalyzer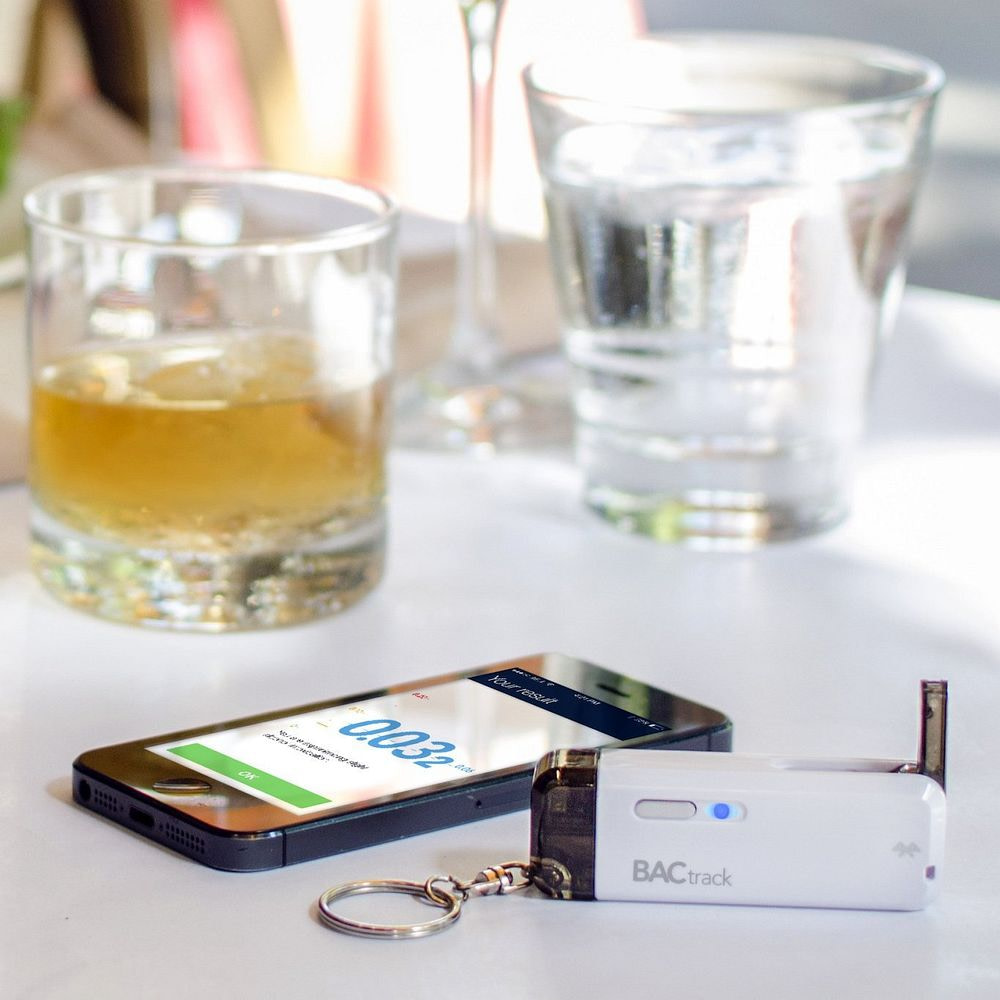 Compatible with iPhone and Android devices, the BACtrack Vio Smartphone Keychain Breathalyzer is a fun and affordable way to estimate your Blood Alcohol Content (BAC). The gizmo is shaped like a USB flash drive and connects to your smartphone via the free BACtrack app. Be aware, though, this breathalyzer doesn't have a professional-grade sensor integrated, so don't use it to judge whether or not you are sober enough to drive.