In the quest for the perfect shot, photographers and Instagrammers alike are always on the hunt for visually arresting landscapes, vibrant cityscapes, and hidden gems. If you belong to this creative tribe, look no further: we've curated a list of the most Instagrammable places in Europe that will take your breath away and earn those double-taps on your feed. These are the destinations where every angle is a masterpiece waiting to be captured.
Europe, with its tapestry of cultures, architectural wonders, and natural splendors, offers a playground for those who thrive on capturing beauty through a lens. Whether it's the intricate details of Gaudi's masterpieces in Barcelona, the azure coasts of Greece, or the fairytale villages of the English countryside, there's something for every visual storyteller.
So, pack your camera and some extra batteries, and get ready to scroll through our hand-picked list of photogenic hotspots in Europe that will surely make your followers swoon.
Dubrovnik, Croatia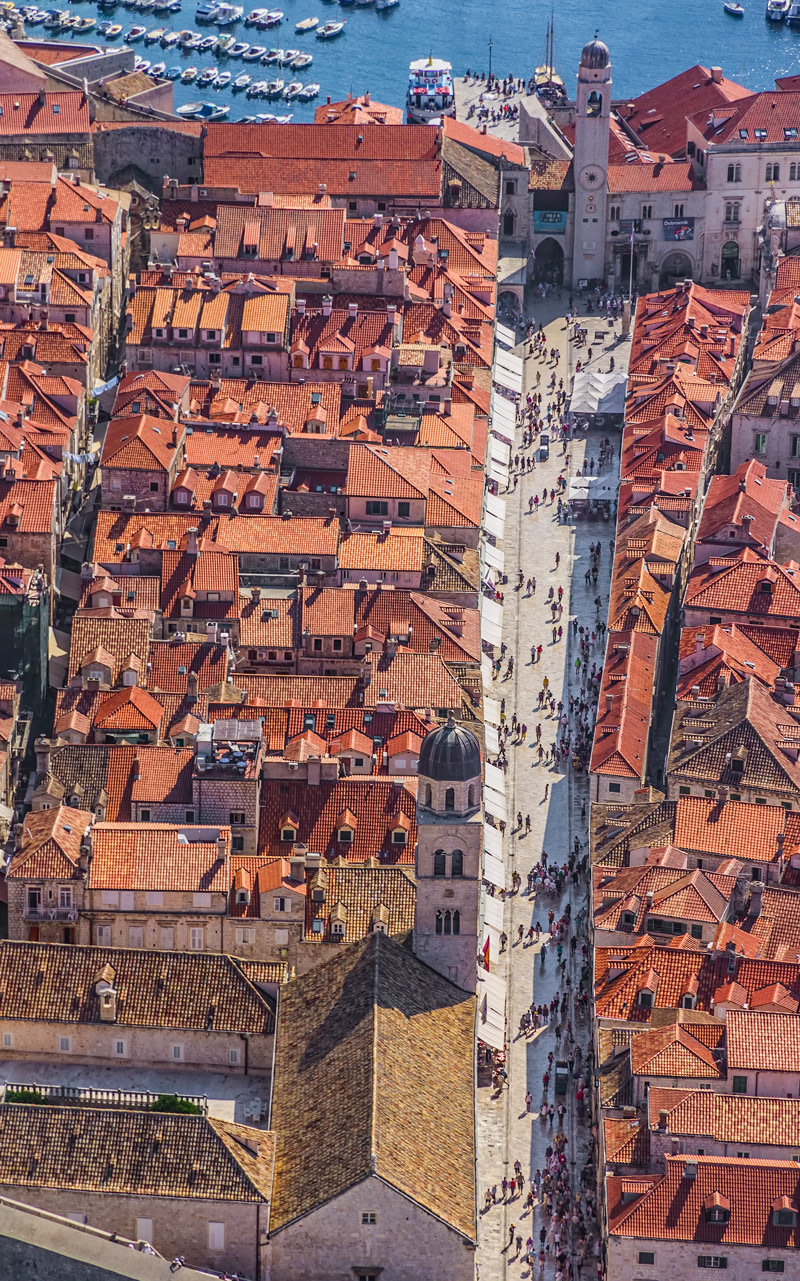 Enjoying a stunning setting on the Adriatic coast, it's no wonder this UNESCO-protected Croatian city has made people call it in so many ways. "Pearl of the Adriatic", "The City of Red Rooftops", or "Heaven on Earth" (Bernard Shaw) are just a few, but they are not enough to describe the prettiness of Dubrovnik.
This, my friends, is more than just a page of history or the venue where the sea kisses a citadel; it's actually all these together skillfully combined, heading somewhere towards perfection.
Dubrovnik's charming, pedestrian-only Old Town is a sophisticated enclave of white limestone streets lined with aristocratic palazzi and elegant Baroque churches, and a walk along its ancient stone ramparts reveals awe-inspiring views of the most brilliant blue sea.
The city's old and new treasures will appeal to anyone, from history lovers and culture devotees to beach bums, hopeless romantics, and Game of Thrones fans.
Menorca, Spain
Though smaller than Mallorca and less popular than Ibiza and Formentera, Menorca is undoubtedly one of the most seducing islands of Spain's sunny Balearic archipelago. Its beautiful virgin beaches and perfect sandy coves lapped by shimmering turquoise seas, along with a blissfully unspoiled countryside scattered with green rolling hills and Talaiotic monuments dating back thousands of years, led UNESCO to declare it a Biosphere Reserve ever since 1993.
Even today, when its neighbors are being overtaken by tourism, Menorca remains delightfully idyllic, serene, and authentic. And, with so many scenic coastal paths, delicious waterside restaurants, and charming hotels rurals to choose from, a vacation here feels almost therapeutic.
Santorini, Greece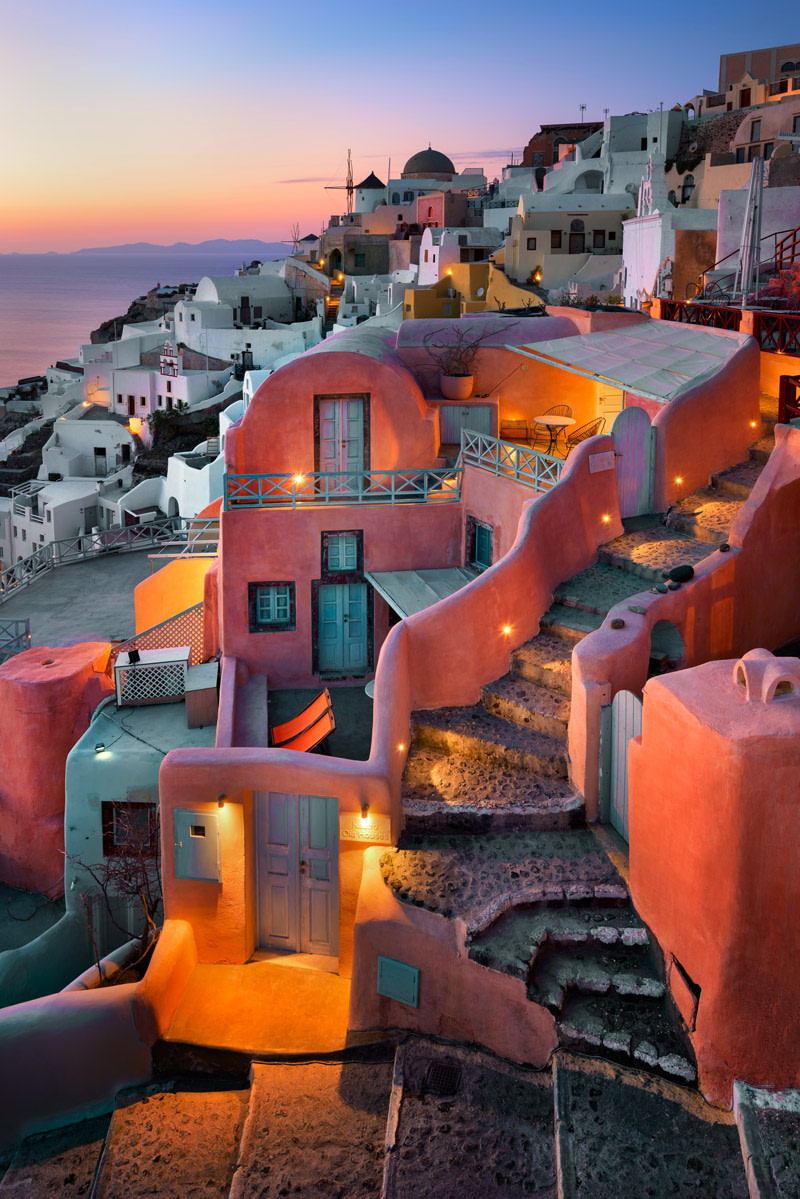 Nestled in the middle of the Aegean Sea, roughly midway between Athens and Crete, Santorini is one of the most breathtaking places on Earth.
Lost city of Atlantis or not, this is the Med at its most spectacular – cubic whitewashed houses spilling down multicolored volcanic cliffs that soar majestically above a sea-drowned caldera. Add to this vibrantly hued beaches, sweeping, dramatic sea views at every turn, and otherworldly sunsets that appear to have been dropped from heaven, and you'll have the most Instagram-worthy destination in Europe.
English Countryside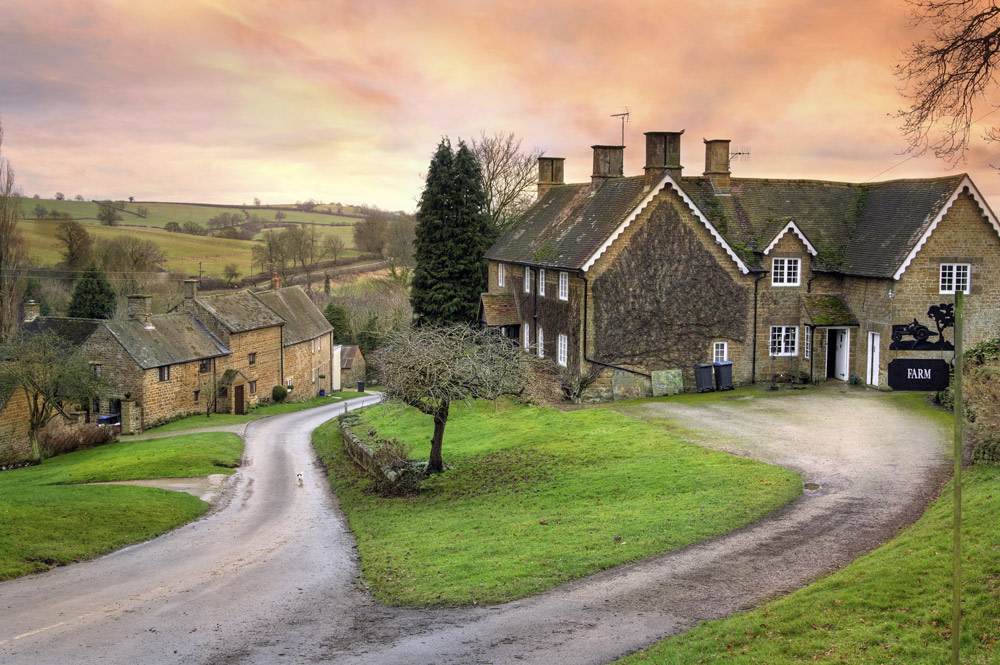 A land of rolling hills, storybook honey-hued villages, and unblemished country paths, the English countryside will warm your soul, please your eyes, and nourish your wanderlust.
Revel in Cotswolds' bucolic surroundings, find inspiration in Thomas Hardy's dreamy Dorset, or get lost in the enchanting hamlets scattered throughout Kent or Sussex in the south of London. England's fairytale rural areas are full of romance, historic charm, and quirky treasures. From peaceful churches and atmospheric cottages to bustling pubs, lovely little museums, and candy-striped beachside huts, you'll find a myriad of picturesque sights to marvel at and experiences to enjoy.
Nice, France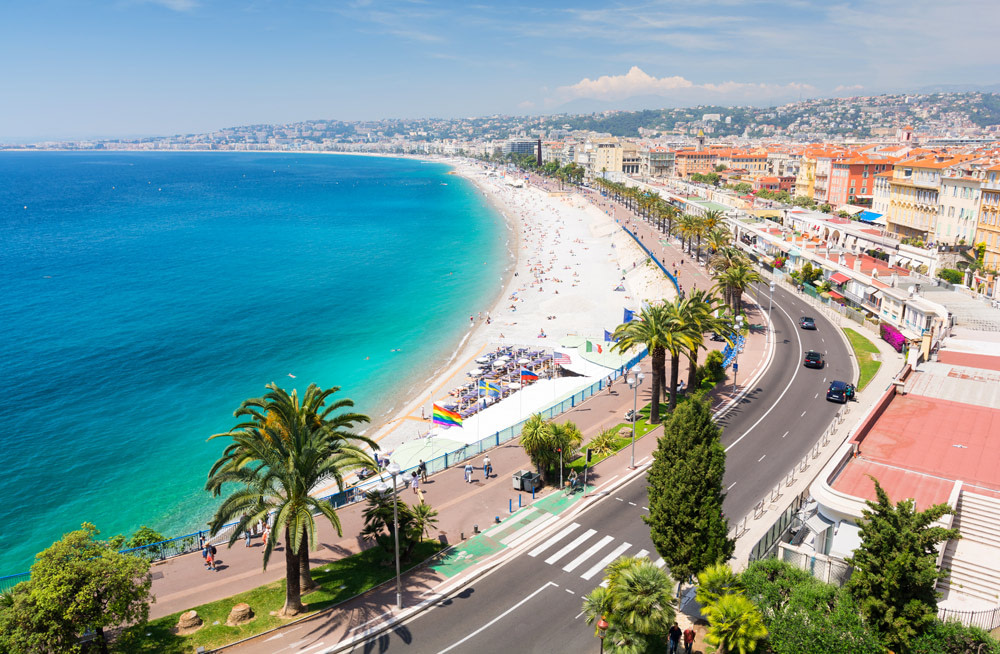 Sandwiched between the azure Mediterranean Sea and the scenic French Alps, Nice is one of those rare destinations that has managed to keep its authentic Provençal charm, defying the passage of time.
Both relaxed and sophisticated, the grand dame of the French Riviera has all the right ingredients for a picture-perfect vacation – idyllic location, inspiring culture and history, glamorous beach life, and a captivating Vieille Ville (Old Town) of narrow cobblestone lanes packed with fancy shopping boutiques, chic restaurants, and architectural gems.
Follow in the footsteps of the rich and famous and charter a yacht, or pamper yourself with an ice-cold cocktail on the famous Promenade des Anglais whilst taking in the sparkling sea views.
Navagio Beach, Greece
Located on the northwest side of Zakynthos, right next to Anafotiria village, Navagio Beach is probably the most exotic and beautiful beach in Europe, let alone Greece. With its white powdery sand and incredibly clear blue waters shimmering against steep rocky cliffs, the cove brings to mind that dream Thai backdrop frequently featured in movies and postcards.
Also known as Shipwreck Cove or Smugglers Cove, due to the Panagiotis ship abandoned here in 1983, Navagio has no public facilities and can only be reached by boat, but that's exactly what makes it feel so special, isolated, and magical – A turquoise wonder of utter beauty.
Reykjavik, Iceland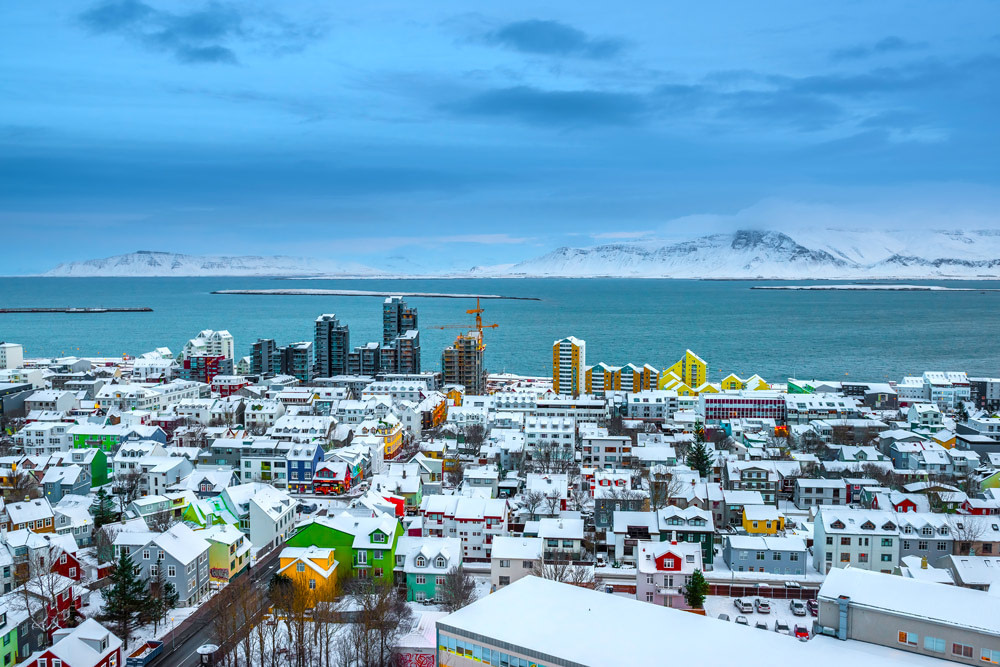 Metropolitan fervor and sweet hamlet innocence blend like nowhere else in Reykjavik. Situated on the island's south coast, the tiny capital of Iceland is one of the greenest, weirdest, and most beautiful cities in Europe – a Lego-like jumble of colorful Scandinavian houses, cozy cafés, and adorable independent shops.
This is a city of wonderful, peculiar contradictions, of magical midnight suns and ethereal Northern Lights. Surrounded by harsh, unforgiving environment, but bursting with warmth, friendliness, and creative energy. Deeply rooted in archaic myths, yet constantly changing.
Taormina, Italy
"It's a painting, this village, but a painting in which you will find everything which seems to be made on this earth, to seduce the eyes, the spirit and the imagination. It's a terrace suspended in the blue, this village, embraced from the ridges of Mount Tauro." – Guy de Maupassant, 1885, Towards the Golden Skies.
Maupassant was right. If you have just one day in Sicily, go to Taormina! Even in Italy, one of the most beautiful countries in Europe, you'd be hard-pressed to find a place as postcard-perfect as this one.
With the spectacular, and still active, Mt. Etna as its backdrop, this ancient hilltop town on the Ionian Coast still entices visitors like it did once with Goethe, Nietzsche, Wagner, or Oscar Wilde. And rightfully so, it's a gorgeous mix of culture, beaches, and staggering natural beauty, with colorful boutique-lined streets and magical vistas at each turn, but also with a glorious artistic past, memories of intriguing secret societies, and storied palazzi breathing art and history through every brick and stone of their grand facades.
Prague, Czech Republic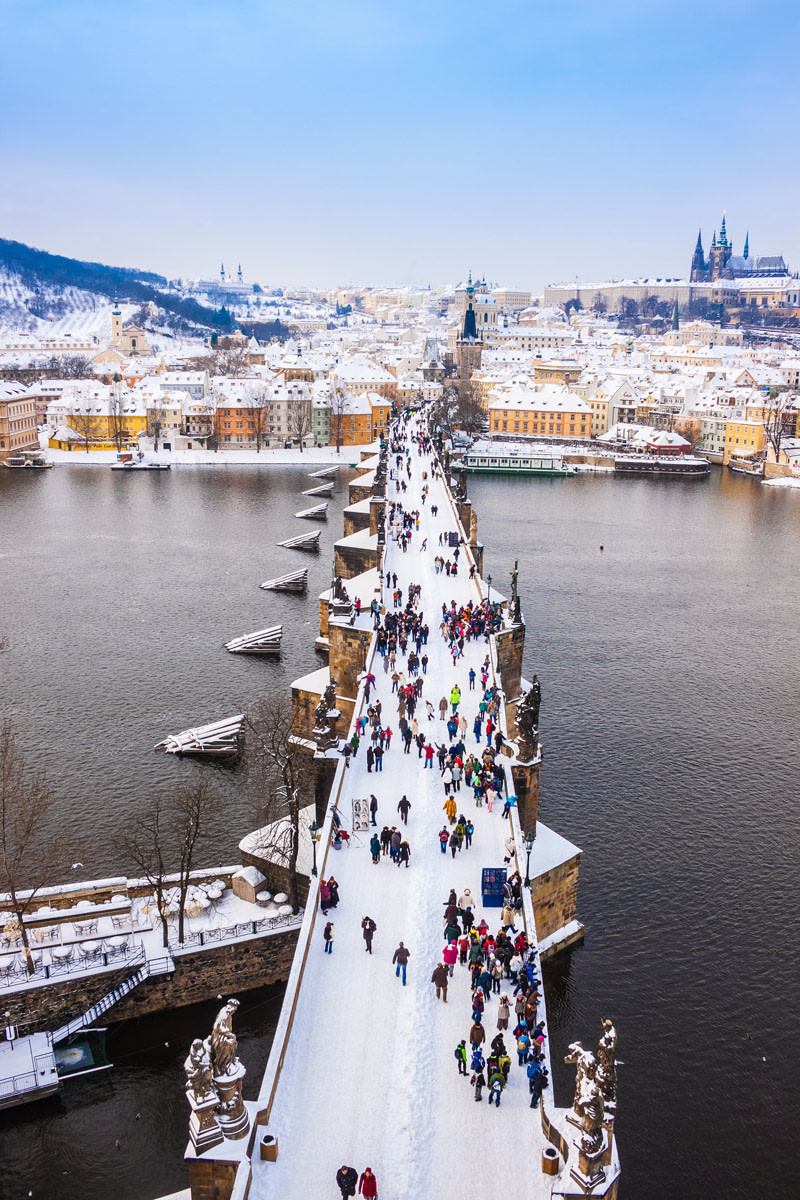 Smack dab in the very heart of Europe, Prague is one of the most romantic, noble, and culturally rich destinations on the continent. After all, this is the city that understood Mozart like no one else, that gave birth to Franz Kafka, and inspired Einstein to develop the General Theory of Relativity.
Walk along its cobblestone paths lined with old-fashioned street lamps, and you'll feel like marching through history with every step, every building, every tiny cubic stone. Cross the historic Charles Bridge at dawn, and you'll almost hear the legends of its 30 saintly Baroque statues. Enter its museums, and you will find devastating remnants of its tumultuous past, but also masterpieces by Rembrandt, El Greco, and Goya. When Christmas arrives in this charming European city, the Old Town's main square glitters in festive lights in the shadow of a mystical 15th-century astronomical clock.
The city of a hundred spires and dancing houses (Fred and Ginger) will teach you to love both the past and the future, both the sun and the clouds. It will turn the conventional into a bohemian, it will reveal the poet inside you, and it won't let you go unless you pay the visit with a piece of your soul. In return, you'll get a bit of its magic to keep in your memories forever.
Barcelona, Spain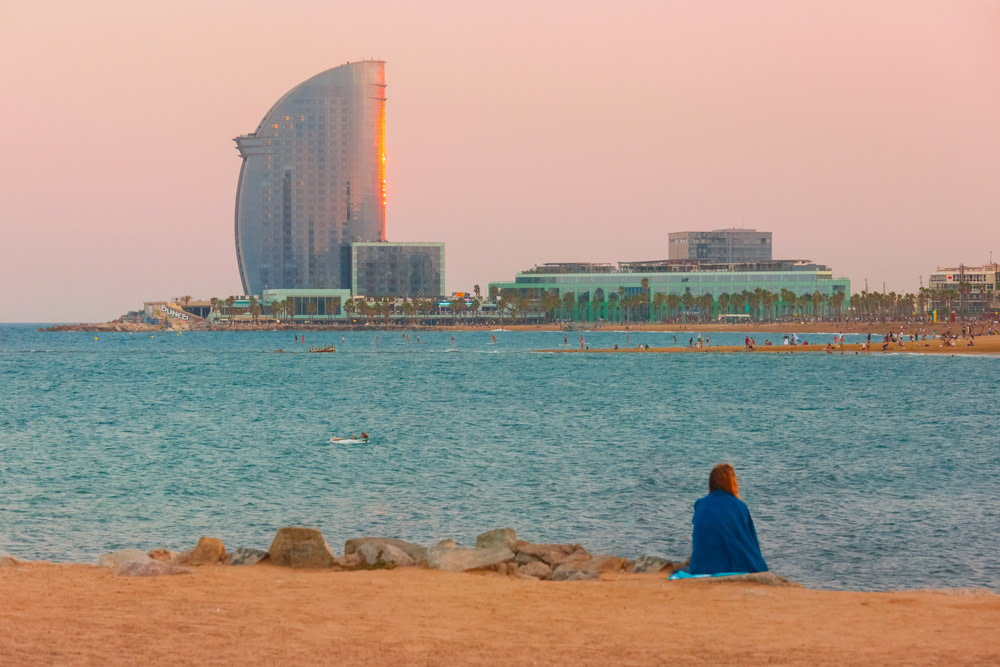 Barcelona is a perpetual spectacle, full of life and color, joy and stories, history and art. It is a place where cultures meld, old and new intermingle, and buildings feel more alive than anywhere else.
Here, lunches are bathed in glowing Mediterranean light, fountains dance, and the sun takes daily walks along Las Ramblas or plays hide-and-seek in the dark, narrow streets of El Born.
The City of Gaudi is brimming with elegant parks, gorgeous plazas, and magnificent architecture covering everything from Gothic and Renaissance to fanciful Modernista (Catalan Art Nouveau). No wonder there's a photographic opportunity in every corner.
And then there's the sea. Oh, and the breeze, the beaches, the delicious alfresco dinners, and that infectious holiday vibe floating in the air. This is the city that stole my heart and made me a traveler. Thank you, Barcelona!
Amsterdam, Netherlands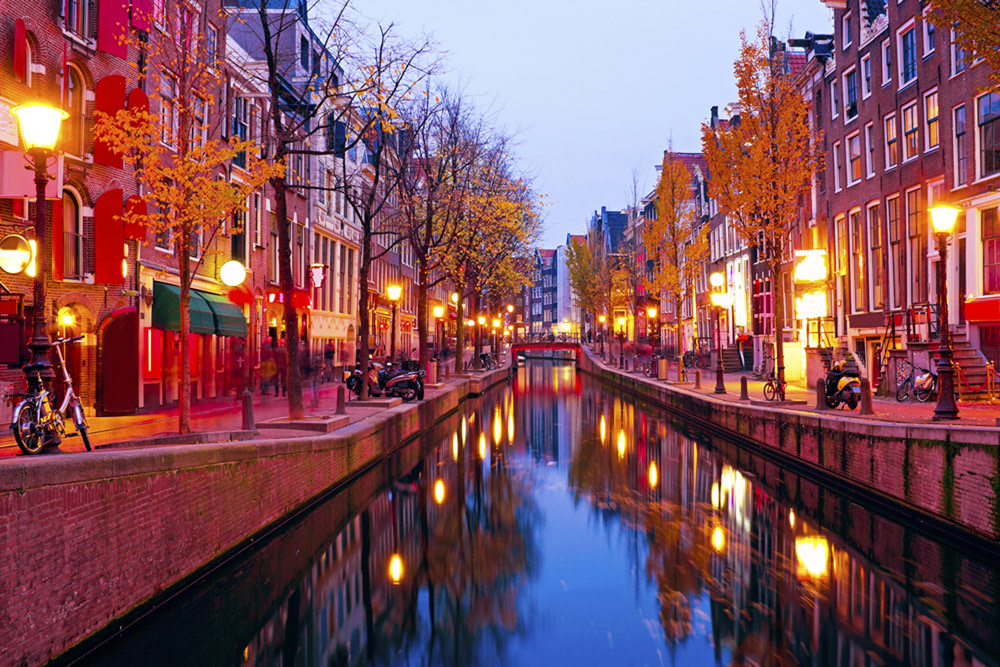 It's impossible to resist Amsterdam's magnetic pull. A picturesque maze of canals and streets, the libertine Dutch capital has inspiring 17th-century architecture, leafy parks, and world-class museums filled with Golden Age treasures.
Its once infamous Red Light District is now a hipsters' enclave, and the long-neglected industrial buildings in the city's up-and-coming neighborhoods are finding new life as funky independent galleries or cutting-edge design studios.
As weird as it might sound, in Amsterdam is not that bad to embrace the clichés. Take boat rides along the historic canals, drink (or smoke) like a local in cozy brown cafés, marvel at Vermeers and Rembrandts in the outstanding Rijksmuseum, and buy colorful tulips at Bloemenmarkt – the world's only floating flower market.
Ascona, Switzerland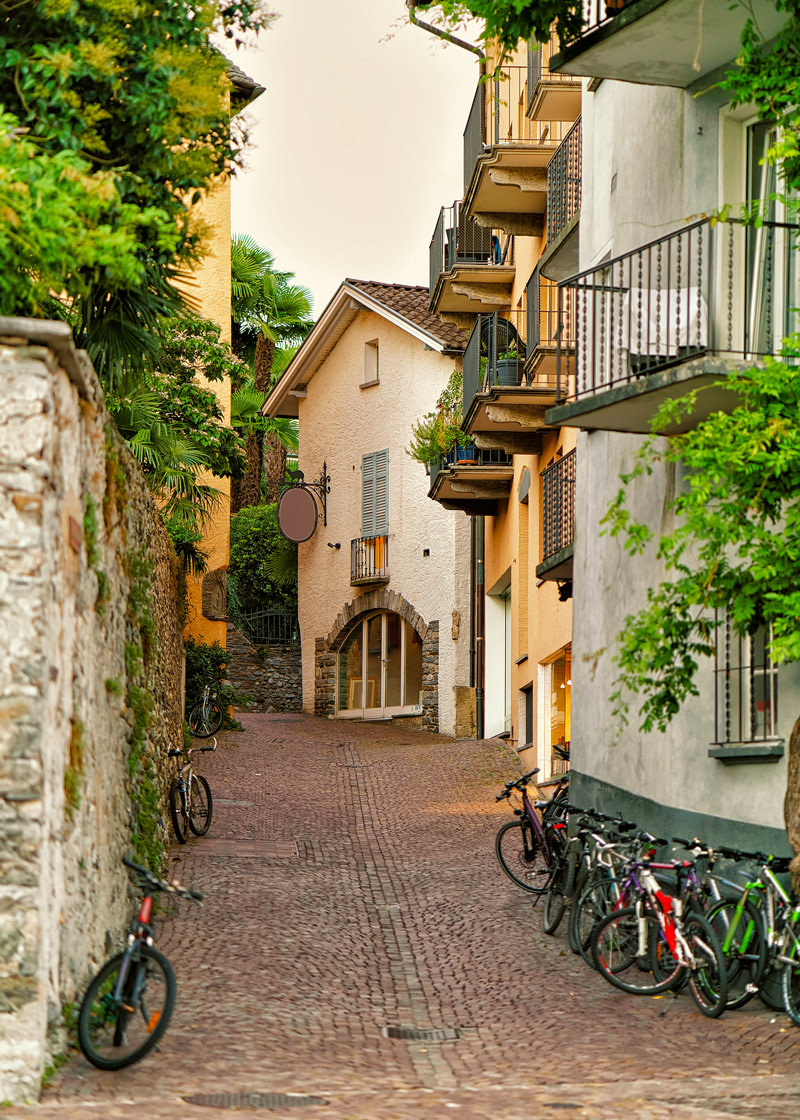 Somewhere in the south of Switzerland, in the canton of Ticino, lies one of the prettiest and most exclusive resorts in Europe – Ascona. Once a little fishing village, this Italian-style gem is now one of the nation's most famous destinations, attracting travelers and artists from all over the world with its splendid scenery and delightful old-world charm.
The picturesque town on the sunny shores of Lake Maggiore, in the Italian part of Switzerland, makes the most of its glorious setting and mild Mediterranean climate with a lovely lakeside promenade lined with handsome old buildings, stylish open-air cafés, and bohemian painters trying to reproduce on canvas the lyrical beauty of Ascona.
Built around a 16th-century basilica, its Old Town (Borgo) – a warren of narrow winding lanes, with colorful piazzas, art galleries, and fancy shopping boutiques – is equally seducing. And so is the classy, laid-back atmosphere or its reputed jazz festival, held each summer on the picturesque Swiss shore of Lake Maggiore.
Faro, Portugal
Very well placed in the heart of Portugal's most famous destination – Algarve, Faro is the southernmost city on the Portuguese mainland and an ideal base for exploring the country of fado music, colonial towns, wonderful beaches, and Cristiano Ronaldo.
Although not as popular as Lagos or Albufeira, Faro is a beautiful city with something for everyone, from art and history to fabulous beaches and exciting nightlife. Needless to say, its privileged location in the heart of the Ria Formosa Natural Park offers you the opportunity to explore sand dunes, islands, Roman settlements, and luscious lagoons with unbelievably clear waters and colorful birds.
Cidade Velha, as Faro's Old Town is known, is an enchanting mix of Moorish ruins, traditional Portuguese architecture, and ancient walls, where pretty cobblestoned streets house awe-inspiring museums and monuments, but also elegant boutiques and cafés.
Eastern Europe
The sea, the mountains, and the stunning architecture, along with the fantastic diversity of its component countries and their incredible sense of culture and history, make this slice of Europe one of the most fascinating and unique destinations on the continent.
Think sunny white-sand beaches, villages stuck in a time warp, and modern cities whose fabulously photogenic medieval cores are replete with hip designer stores and edgy cafés. Then add snowy fairytale-like winters and romantic falls, lush never-ending forests, fantastic art, and a pulsing nightlife, and you have an unbeatable combination.
This is Eastern Europe, a land of glitter and dust, of charming medieval Old Towns and glamorous ports, of strong traditional values and sudden modernism. If you haven't been, you better hurry up because tomorrow might be too late to experience today's wonderfully contrasting mosaic of cultures and ethnicities.