Britain is home to some of the most charming, heart-melting villages in the world. With quaint pubs, idyllic stone cottages, and fantastic country walks, these evoke the romance of a time gone by, providing the perfect backdrop for a relaxing rural escape.
Here's a look at some of the most beautiful villages in the UK, from the quintessentially English, chocolate-box hamlets of the Cotswolds to Scotland's colorful Portree, and from the postcard-pretty harbors along the Cornish coast to wonderfully weird Portmeirion – a slice of Mediterranean Italy in Wales.
Snowshill, Gloucestershire, England
Tucked away in the Cotswold hills, Gloucestershire, Snowshill is a cluster of typical honey-stone cottages, with a beautiful Victorian church and lots of ancient unspoiled charm. The pretty English village is primarily famous for its picturesque lavender fields and the nearby Snowshill Manor, a National Trust property housing Charles Wade's eccentric collection of toys, furnishings, and musical instruments.
Bamburgh, Northumberland, England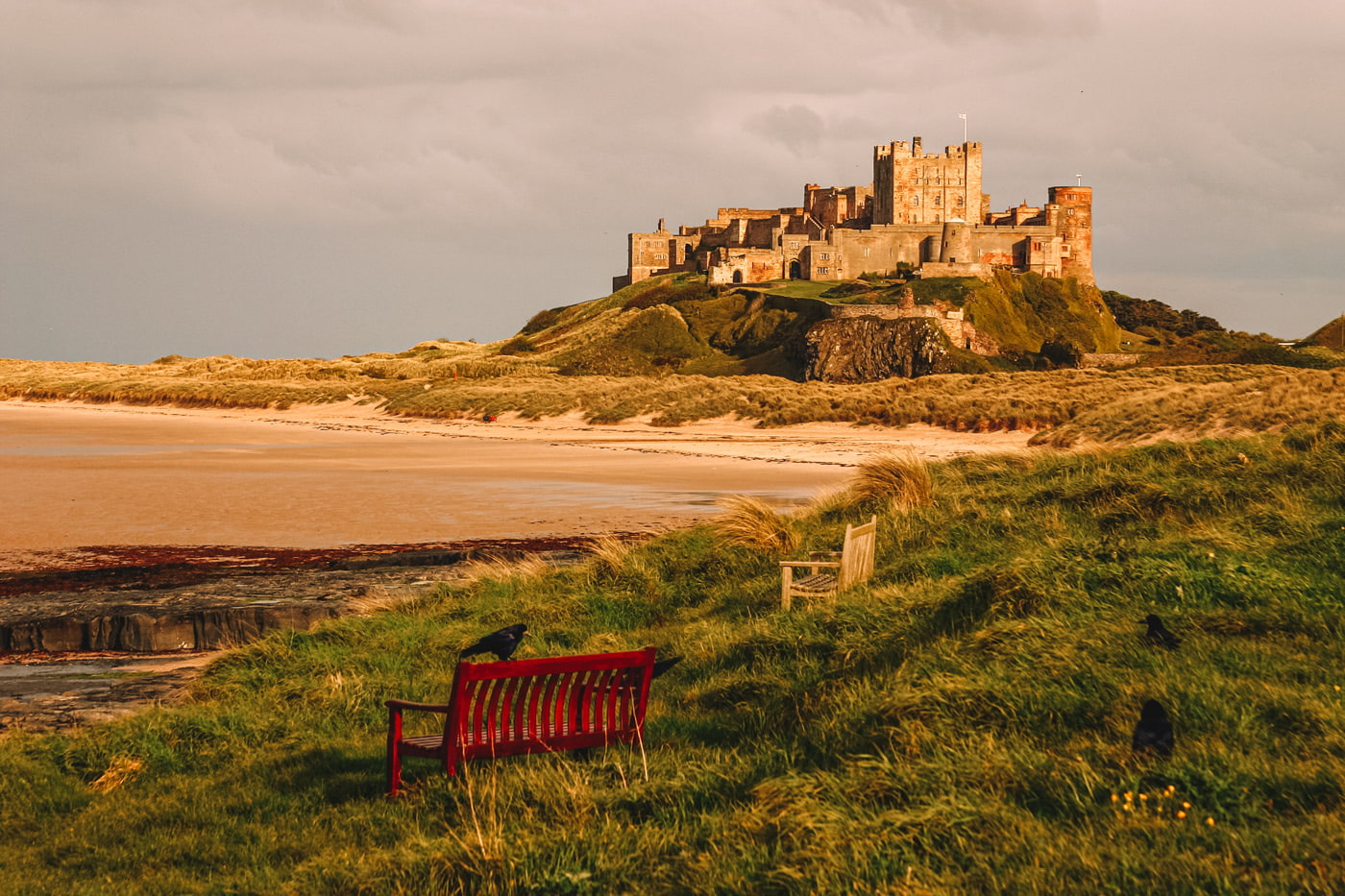 Situated on the Northumberland coast, in North East England, the seaside village of Bamburgh overflows with charm, history, and spellbinding castle views. Lining its three main streets are elegant 18th-century cottages turned pubs, tea rooms, and cozy B&Bs, but its premier draw is by far the magnificent Bamburgh Castle. Perched on top of a 180ft high rocky outcrop overlooking the town's golden beach and grass-covered sand dunes, this is one of England's finest coastal fortresses.
Ombersley, Worcestershire, England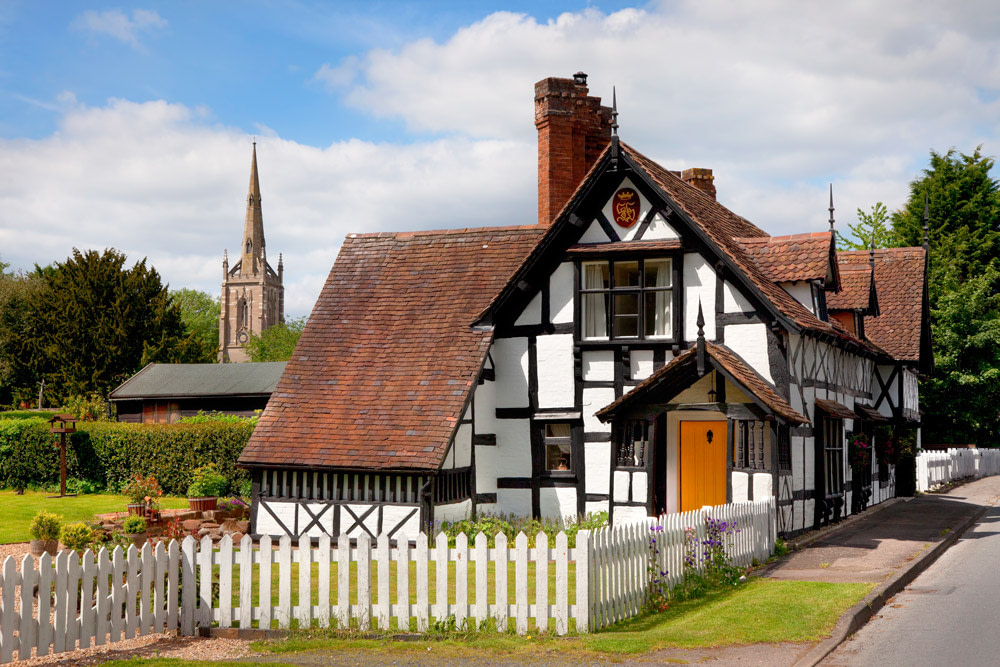 A peaceful, historic village in Worcestershire, Ombersley is brimming with beautiful half-timbered houses from the Elizabethan and Jacobean periods. Adding to its handsome black-and-white architecture and picturesque country setting between The Malvern Hills and the Shropshire Hills Area of Outstanding Natural Beauty are a number of excellent food shops, cozy restaurants, and friendly pubs.
Betws-y-Coed, Conwy County Borough, Wales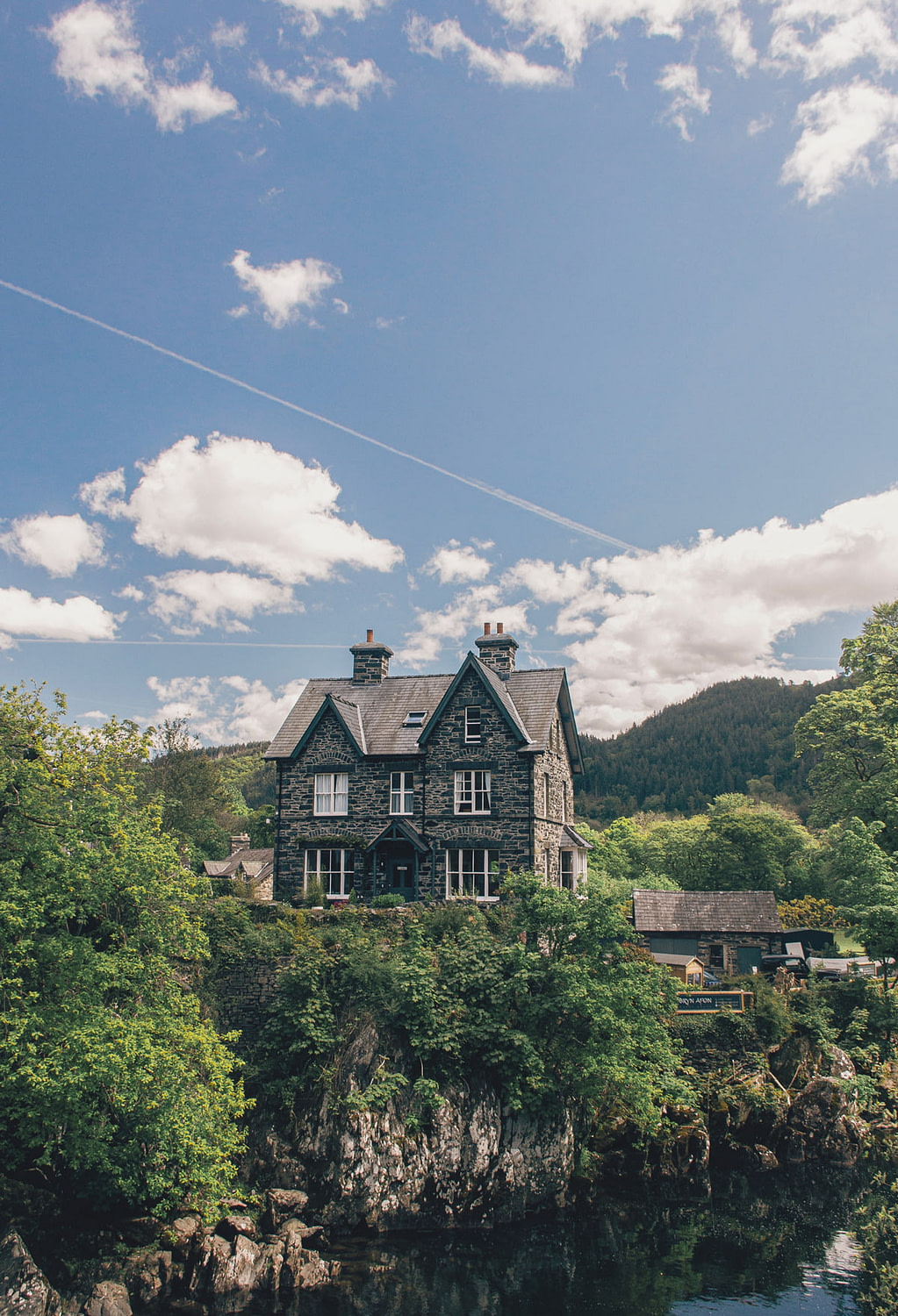 The gateway to Snowdonia National Park, Betws-y-Coed is surrounded by some of North Wales' most spectacular scenery. Dazzling lakes, snow-capped mountains, verdant forests, gushing waterfalls, and natural hot springs transform the area into a paradise for outdoor enthusiasts.
Otherwise, this cute mountain village has a typical Victorian feel and is peppered with unique craft shops, delicious eateries, and quirky accommodation options, including a self-catered train station apartment and glamping bell tents.
Upper Swell, Gloucestershire, England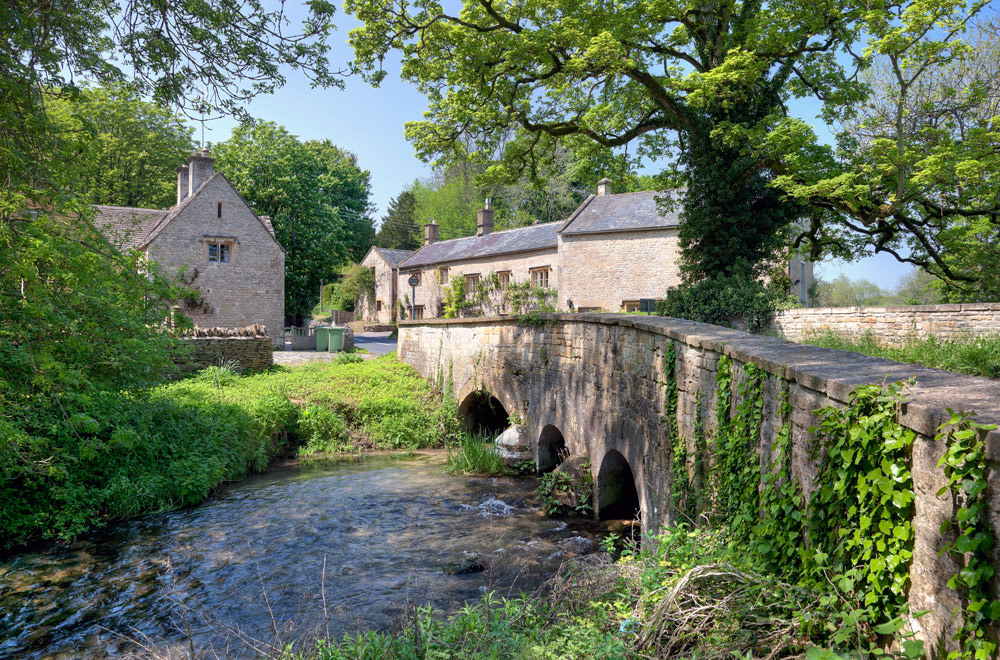 Upper Swell is a classic Cotswolds huddle of traditional golden stone cottages, with a significant 12th-century Norman church and a river running through it. The small, quaint hamlet lies near the town of Stow-on-the-Wold, in the Dikler Valley, providing a plethora of walking and biking routes through the surrounding countryside.
Muker, North Yorkshire, England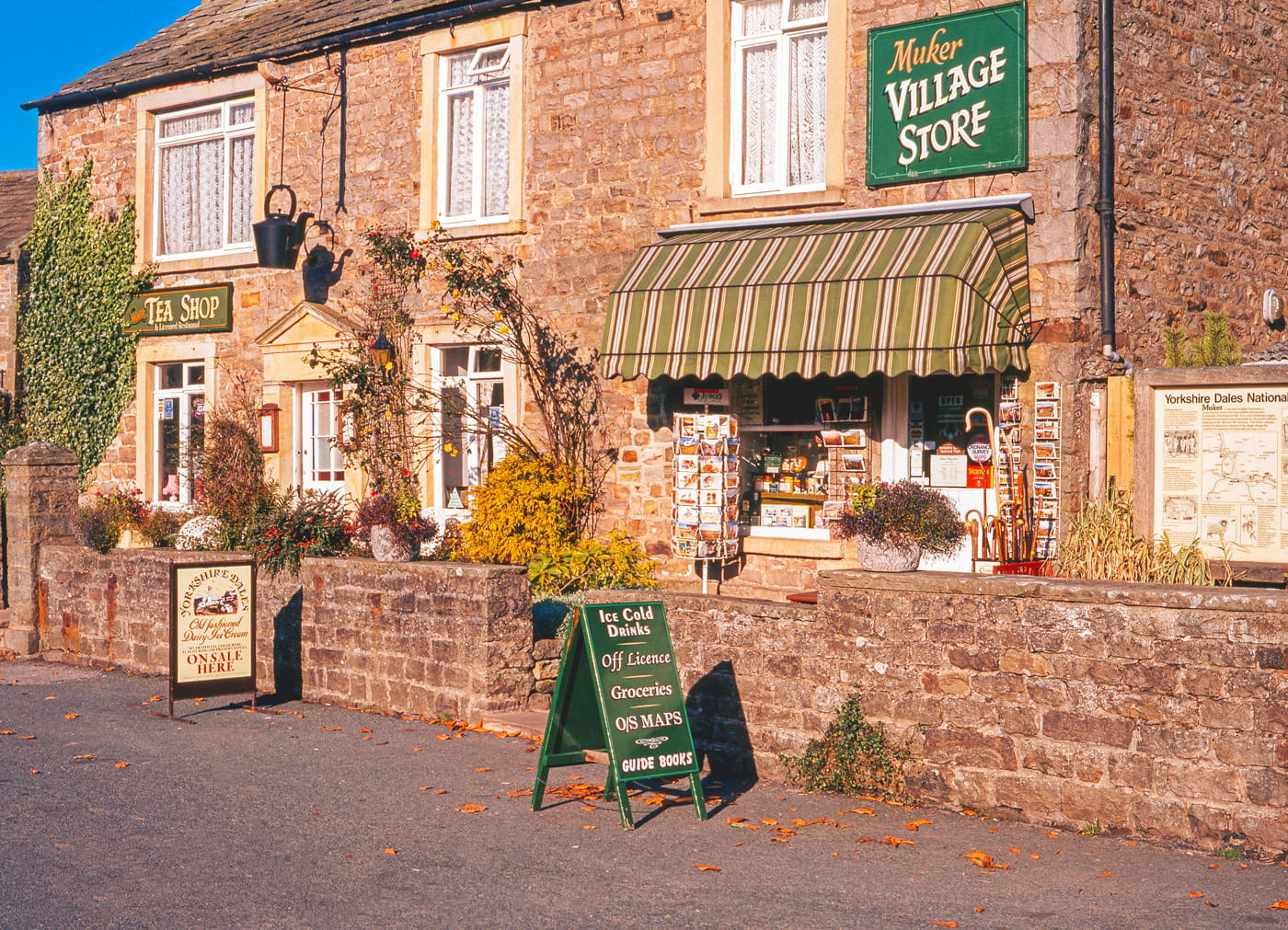 Surrounded by lush green fields and protected wildflower meadows, the village of Muker in the Yorkshire Dales is as cute as they come. Think 18th-century stone barns, drystone walls, a charming village tea shop, and a fantastic pub serving traditional meals and locally brewed ales in a lovely, convivial atmosphere.
Broadway, Worcestershire, England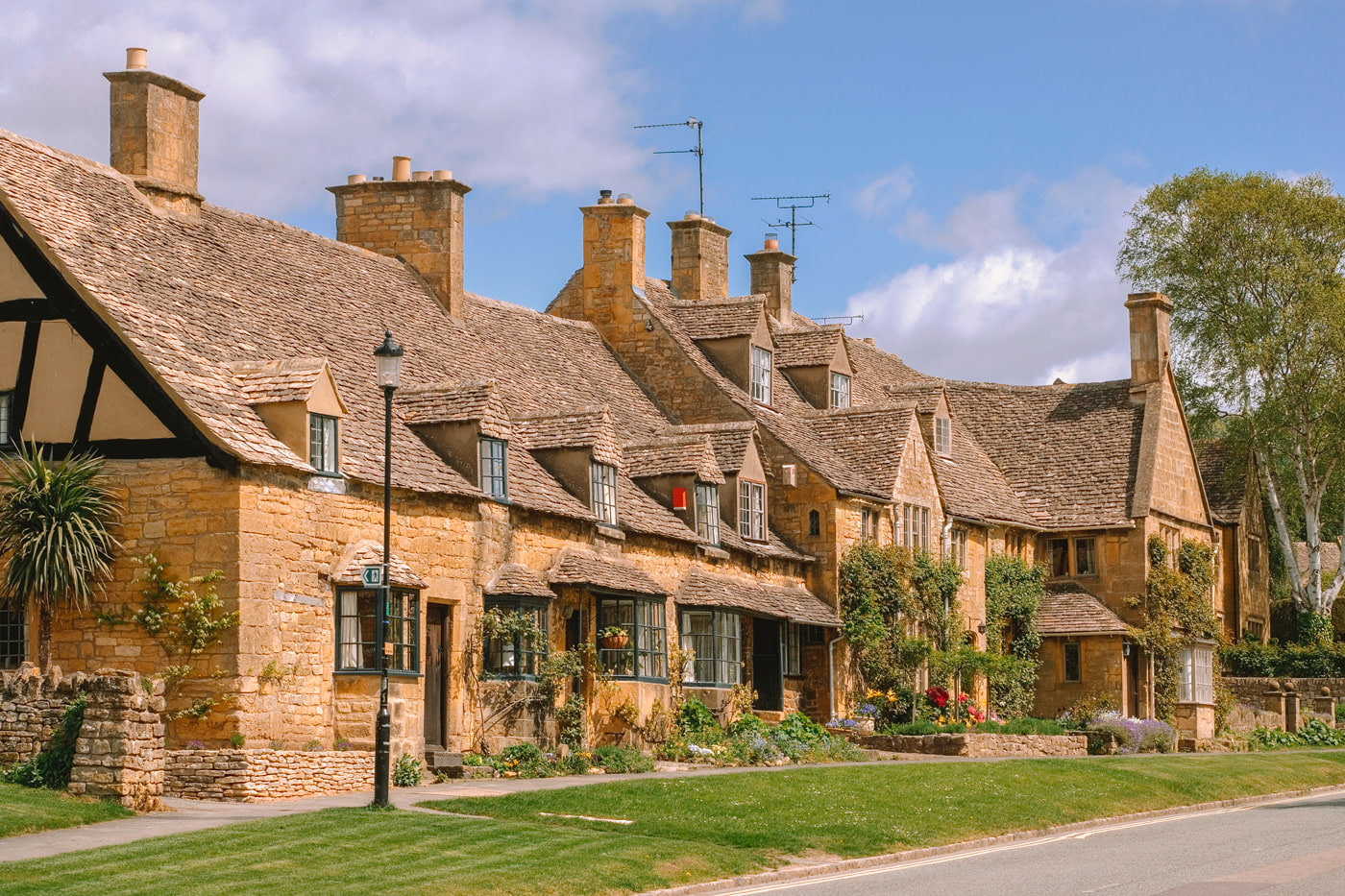 Magnificent historic architecture and a buzzing art scene lure travelers to Broadway, a storybook Cotswold village in the county of Worcestershire. The archetypal limestone buildings lining its picturesque streets house independent shops and galleries, while lovely tea rooms, cozy pubs, and quality restaurants add to the village's indisputable allure.
Grasmere, Cumbria, England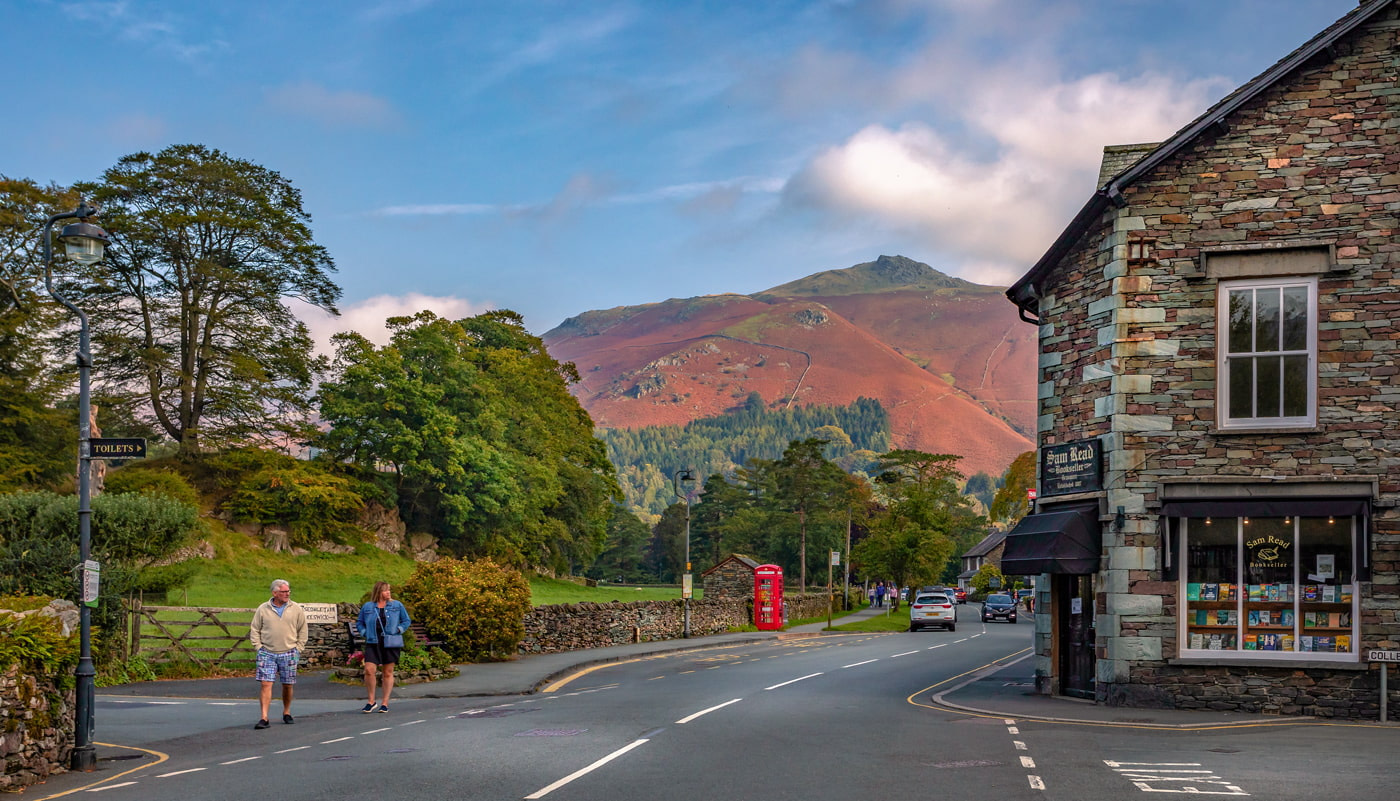 Home of poet William Wordsworth for 14 years, Grasmere is one of Cumbria's most popular villages. It's a treasure-filled place, with an award-winning handmade chocolate boutique, a world-famous gingerbread shop, and a wealth of scenic Lake District scenery to behold.
Glenarm, County Antrim, Northern Ireland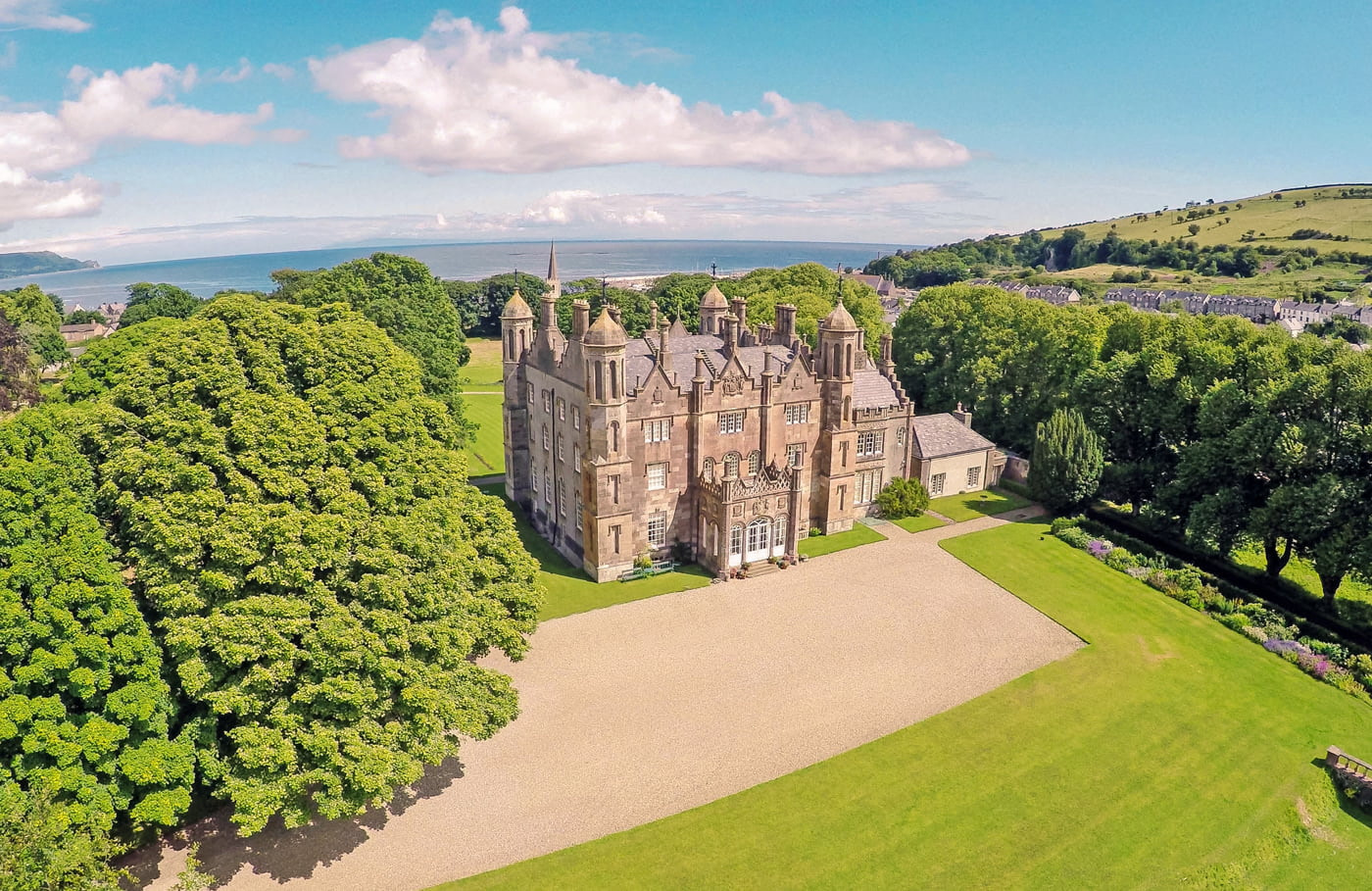 This pretty village in Northern Ireland sits on the rugged Antrim coastline and boasts a 16th-century castle, a restored marina, and plenty of handsome Georgian architecture to marvel over. For nature lovers, Glenarm offers a wealth of beautiful walks ranging from coastal to forest to heritage trails, and it's also home to one of the oldest walled gardens in Ireland.
Beesands, Devon, England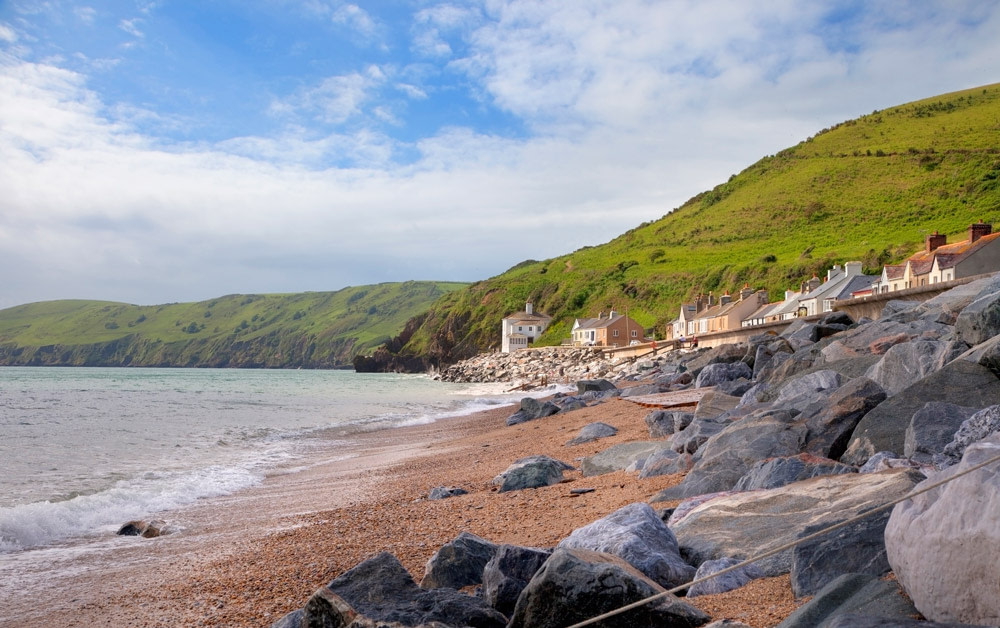 The tiny, quaint fishing village of Beesands features a long shingle beach, magnificent views over Start Bay, and one of South Devon's best gastropubs, renowned for its delicious crab sandwiches. Other local attractions include an Anglican chapel dedicated to St Andrew, a wildlife-rich freshwater lake, and a variety of excellent coastal walks.
Broad Campden, Gloucestershire, England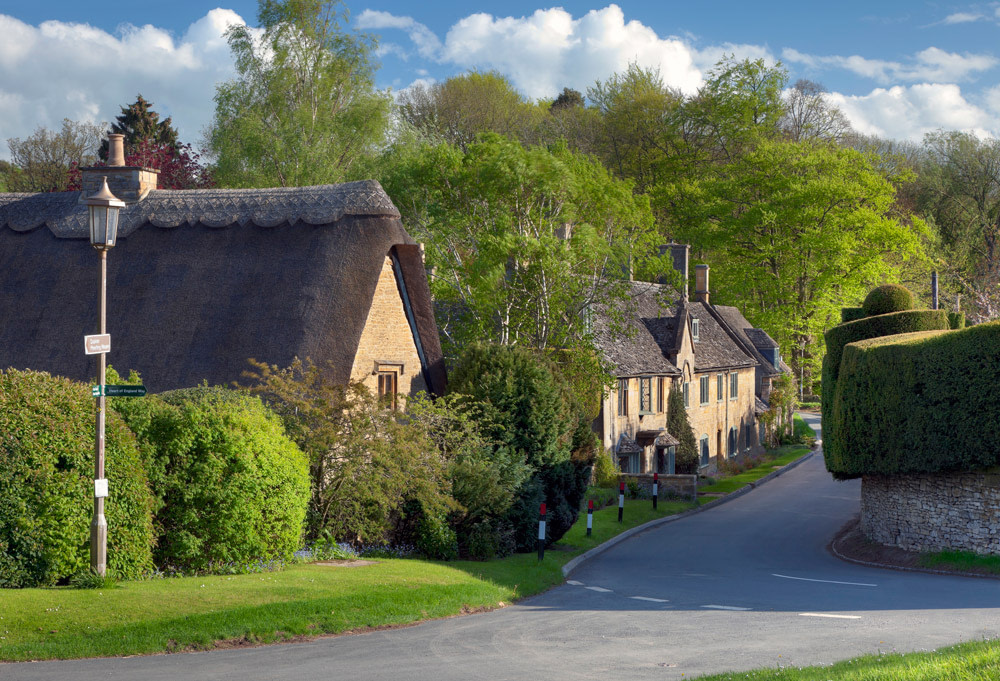 Tucked away amidst gently rolling hills and fine country walks, Broad Campden stands out for its enchanting thatched cottages, sweeping countryside views, and small parish church, which has an unusual round bellcote. The tranquil, unspoiled village is also home to the oldest meeting house still in use in the country.
Mousehole, Cornwall, England
A maze of narrow, winding lanes framed by idyllic stone houses, Mousehole is no doubt one of the prettiest villages in Cornwall. Local eateries abound in fresh fish and oysters, and every December, its harbor is illuminated with spectacular Christmas lights.
Kingham, Oxfordshire, England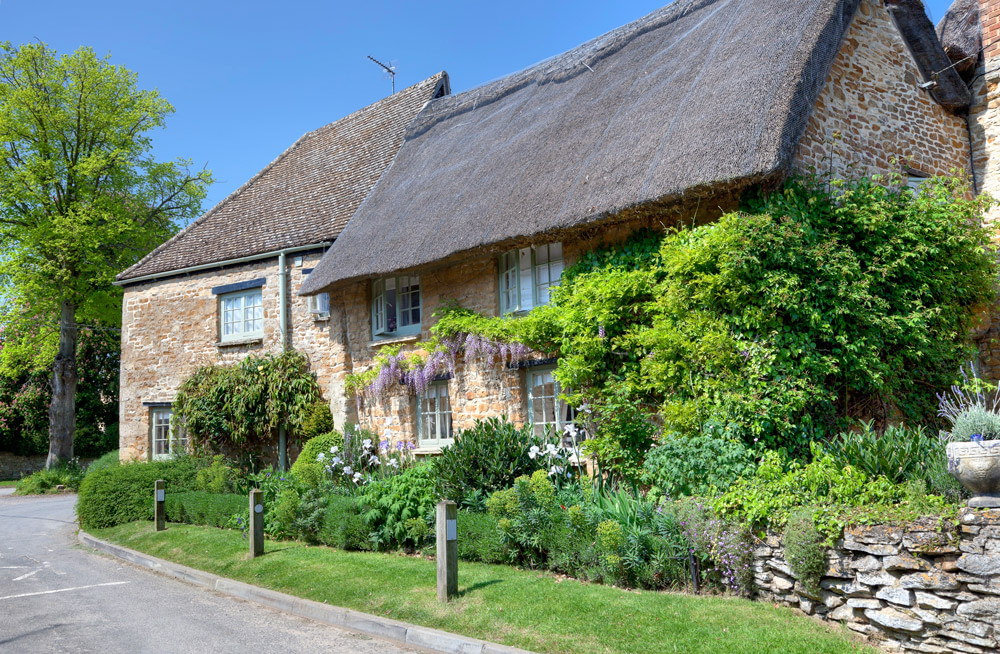 With its wide-open village green, vibrant community spirit, and storybook looks, it's no wonder Kingham was named "England's Favorite Village" in 2004. The hamlet is filled with elegant limestone cottages and delivers the perfect mix of convenience and bucolic charm.
Plockton, The Highlands, Scotland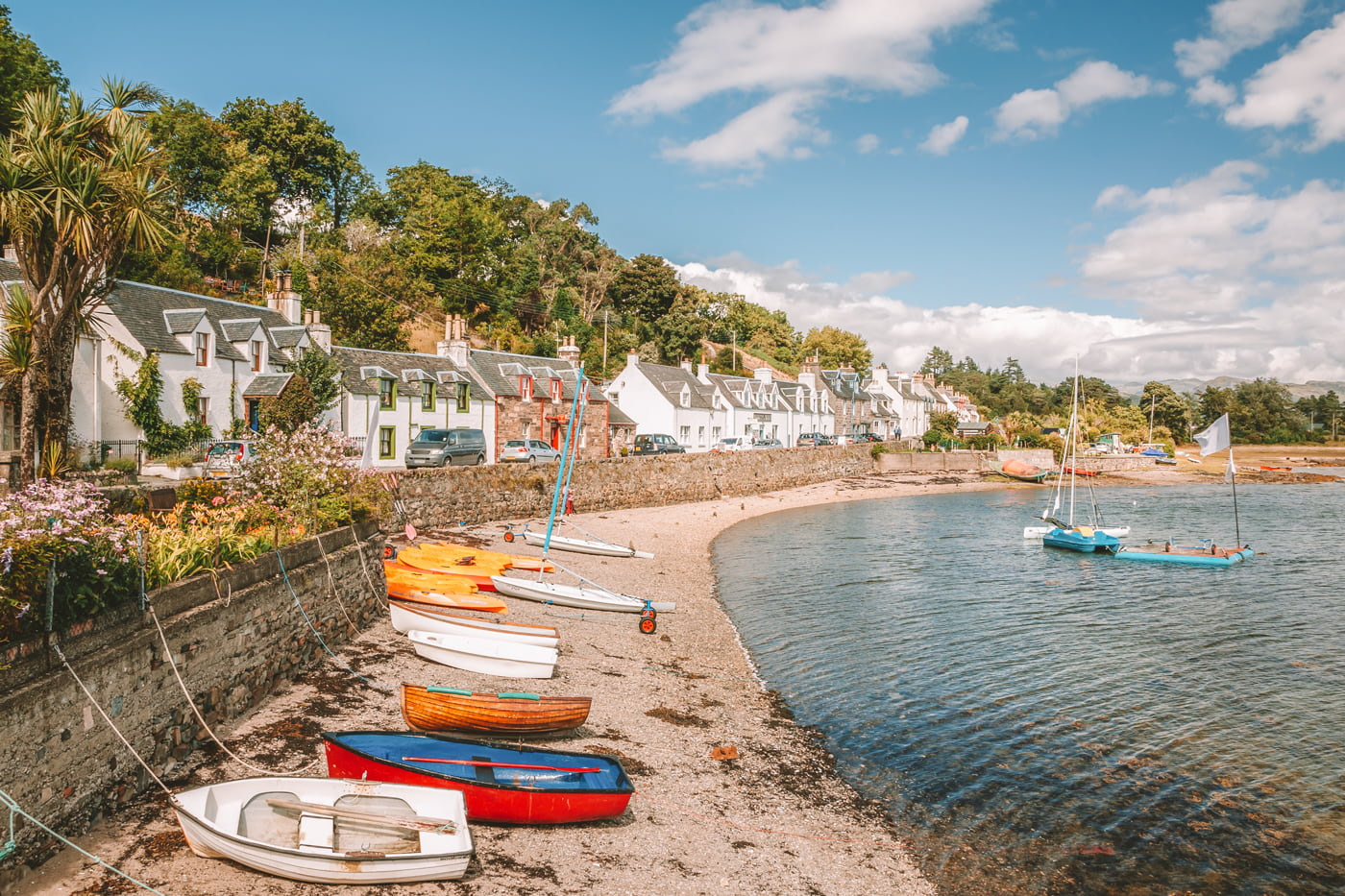 Rural Scotland conjures up images of green rolling highlands, scenic lochs, and fairytale castles, and this picturesque village on the southern shores of Loch Carron is a magical introduction. White-painted cottages curve along a tiny harbor, palm trees line the main street, and restaurants serve fresh fish and seafood accompanied by live music.
A tranquil haven throughout the year, Plockton comes to life during the annual Plockton Regatta (late July – early August), when yachts crowd in the sheltered waters of the bay, while street artists and curious tourists rub shoulders along the waterfront.
Stanton, Gloucestershire, England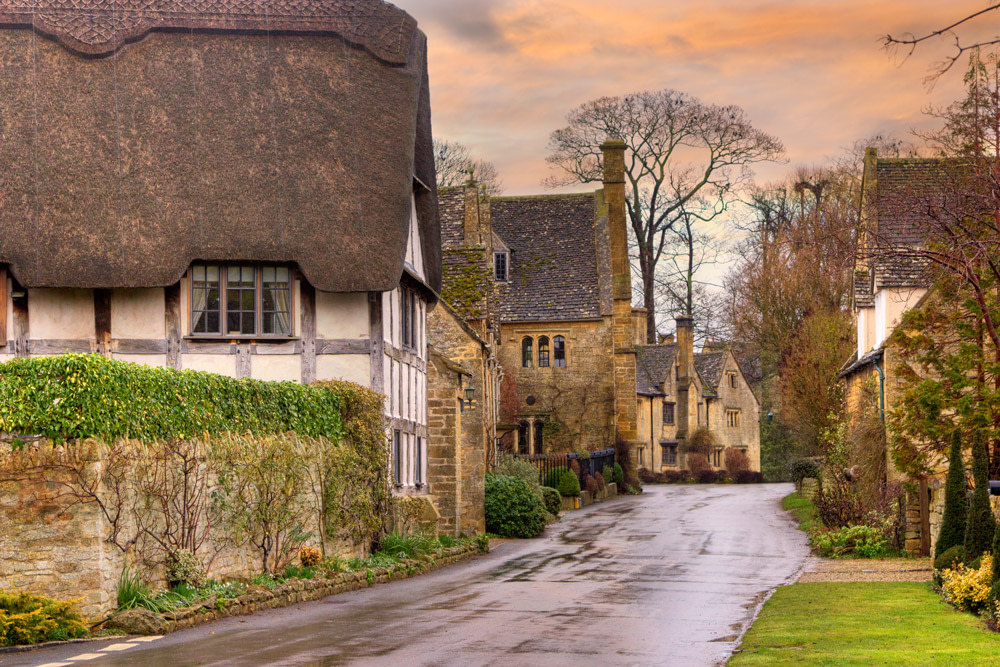 Almost entirely carved out of honey-colored Jurassic limestone, the sleepy Cotswold village of Stanton has managed to keep its timeless character intact. At The Mount, its 17th-century pub, traditional English meals come accompanied by locally brewed ales and breathtaking views across the Vale of Evesham.
Hope Cove, Devon, England
Clean sandy beaches, picturesque thatched cottages, and a pleasant, laidback atmosphere make Hope Cove in South Hams a delightful seaside retreat. The sweet village is sheltered by the headland of Bolt Tail and consists of two communities – Outer Hope and Inner Hope.
Polperro, Cornwall, England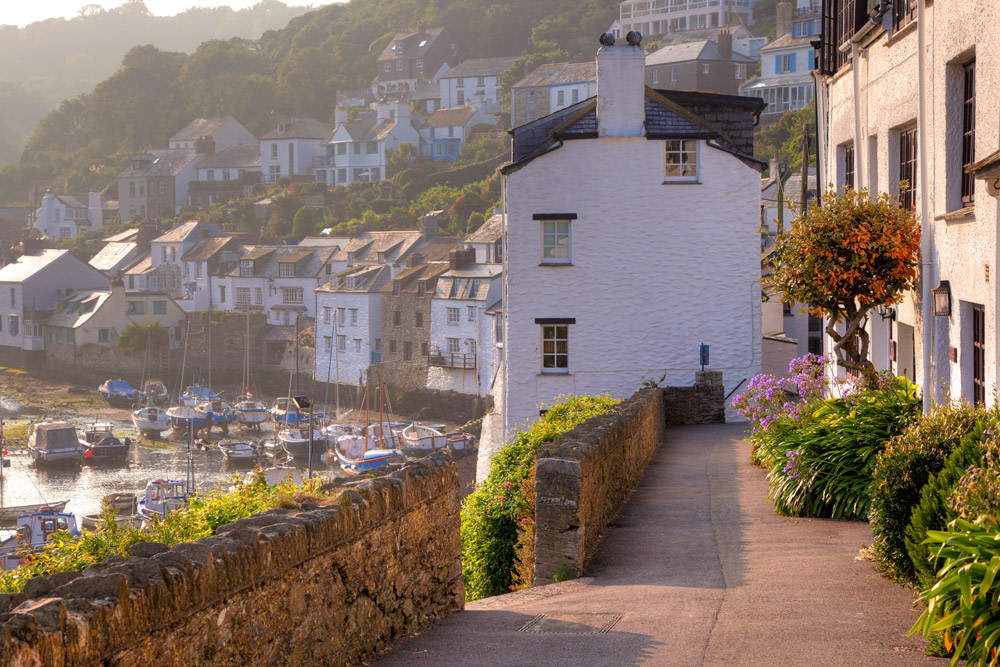 One of Cornwall's prettiest villages, Polperro is a photogenic jumble of ancient fishermen's houses clinging to steep hillsides around a petite, postcard-perfect harbor. Quirky shops and excellent seafood restaurants stand side by side along its narrow, traffic-free streets, and coastal footpaths provide spectacular views and access to beautiful beaches.
Portmeirion, Gwynedd, Wales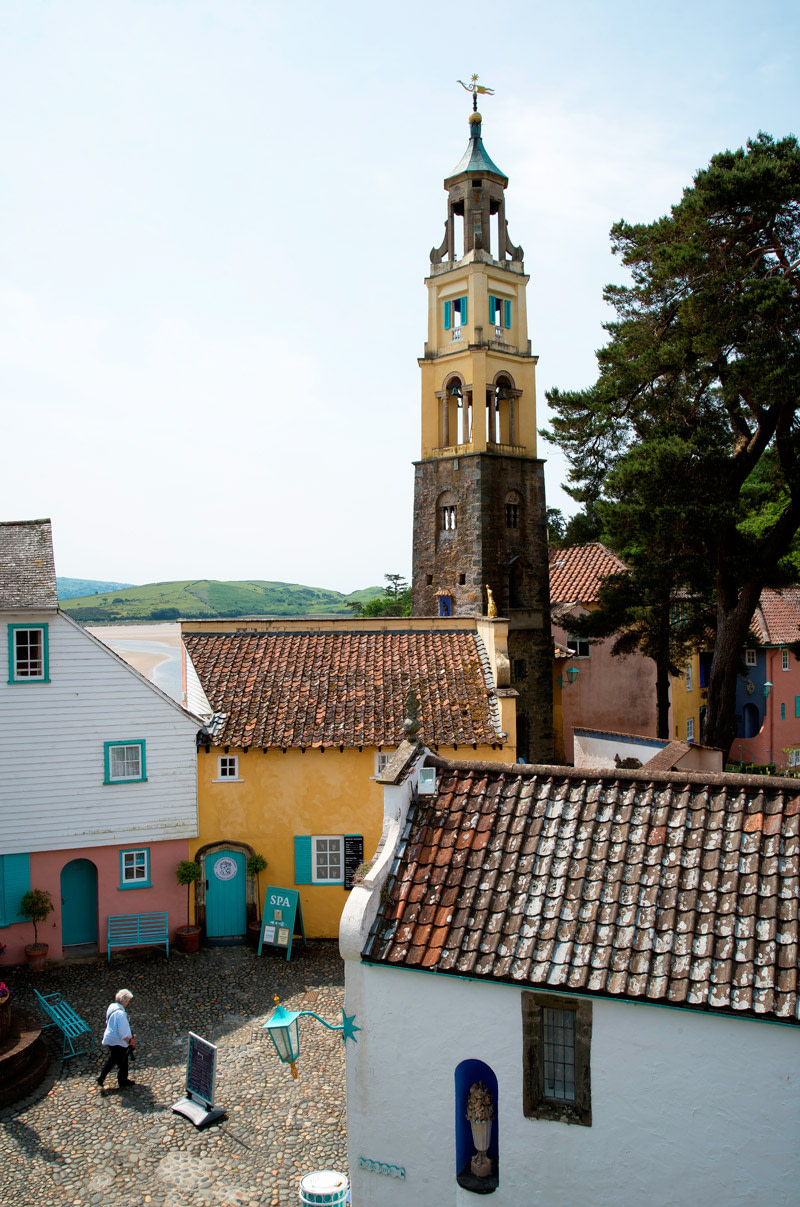 Designed in the 20th century by eccentric British architect Sir Clough Williams-Ellis, Portmeirion is an Italian-style village of cobbles and pastel-colored buildings clustered around a pretty little plaza. The purpose-built resort sits on a private forested peninsula on the coast of North Wales, and has a decidedly Mediterranean atmosphere, with its lush manicured gardens and playful architectural styles ranging from Classical to Baroque.
Castle Combe, Wiltshire, England
Castle Combe has been called "the prettiest village in England" for a reason. It's the quintessential chocolate-box Cotswold hamlet, and wandering around, past rows of old cottages built from pale local stone, is like stepping back in time.
Hawkshead, Cumbria, England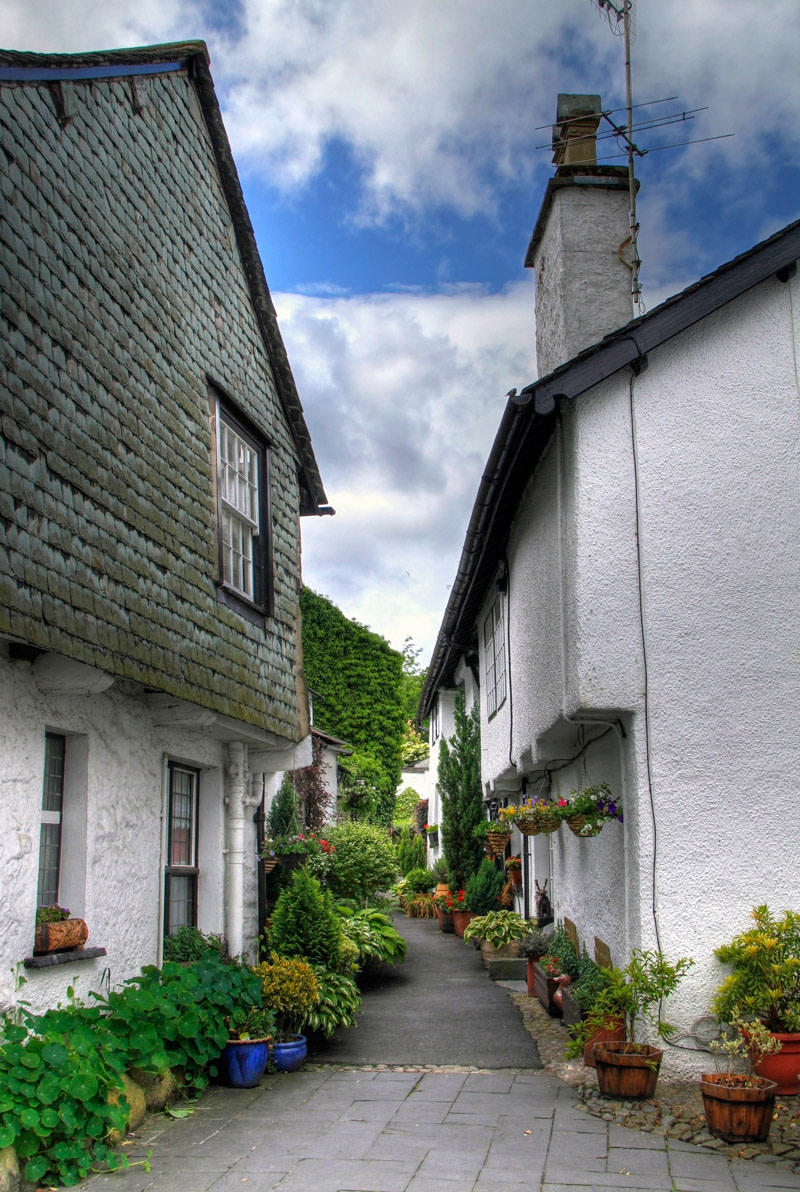 Nestled in the heart of England's Lake District, Hawkshead is a delightful mix of timeworn whitewashed houses, secret cobbled courtyards, and archways, huddled around a medieval central square. Add some atmospheric tearooms, unique shops, and picturesque old pubs into the mix and you have one of the most attractive Lakeland villages.
Minster Lovell, Oxfordshire, England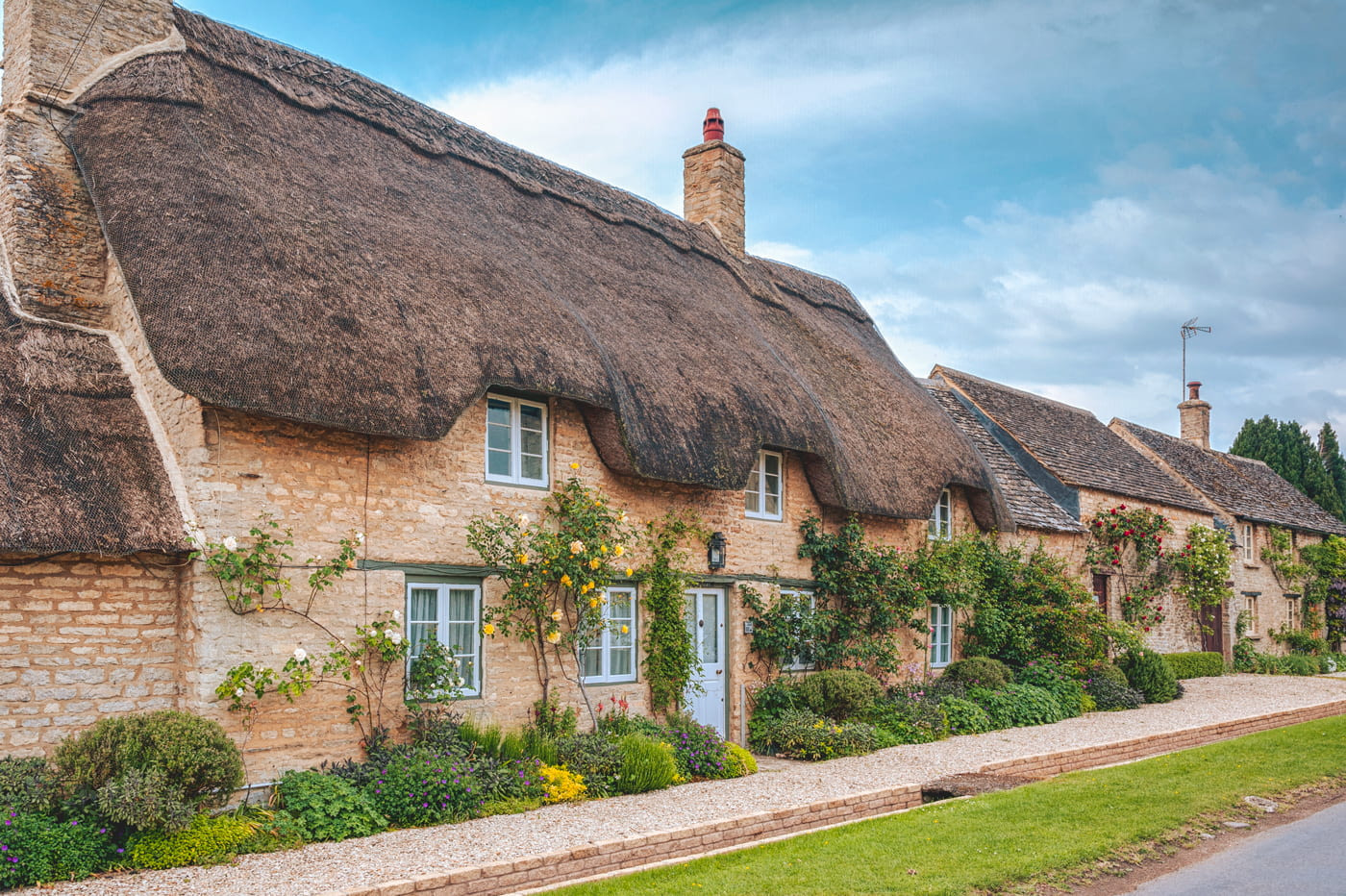 A time-warp of a village on the River Windrush, Minster Lovell looks like it's straight out of a fairytale. Ivy-covered cottages with rounded thatched roofs fringe its long single street; the stunning riverside ruins of its medieval manor house whisper secrets of the past; and a rustic pub called Old Swan serves beer and food by the log fire as it did centuries ago. Talkin' about the true essence of the English countryside.
Cerne Abbas, Dorset, England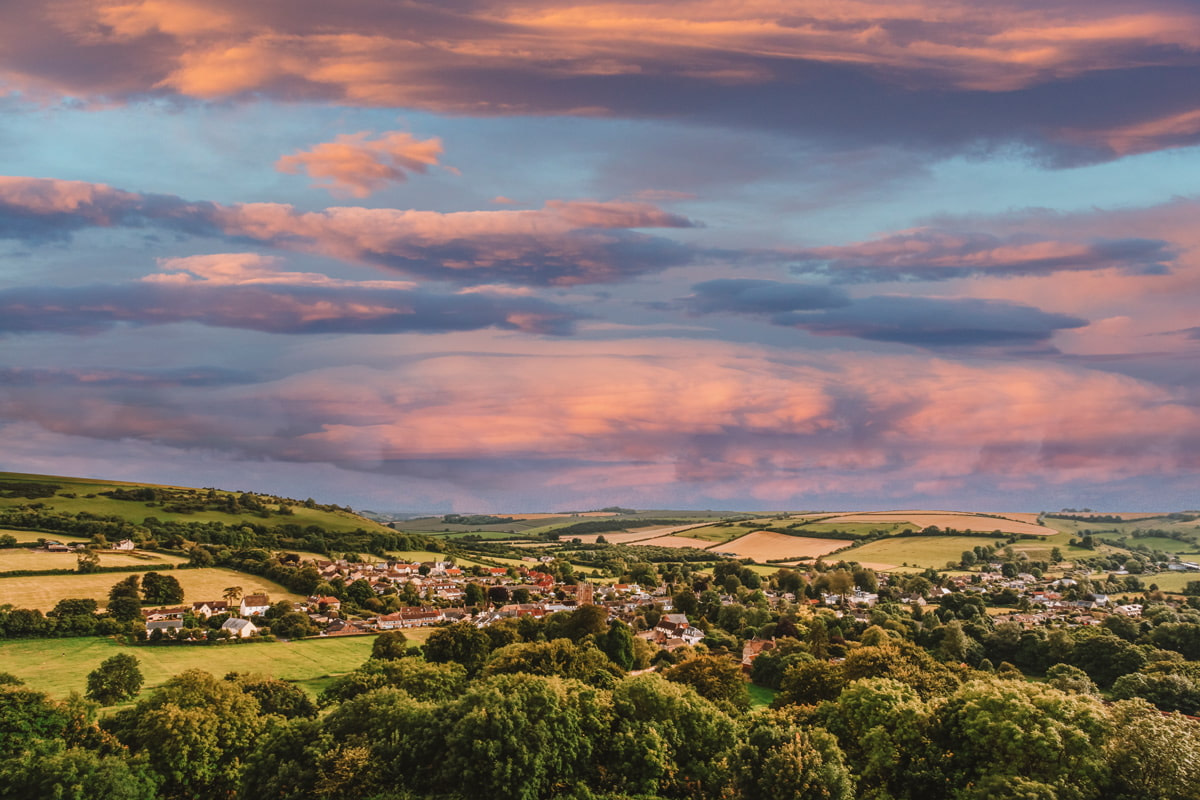 There's more to Cerne Abbas than the 180 ft naked giant carved into the surrounding chalk landscape. Revolving around the ruins of a 10th-century Benedictine abbey, this historic Dorset village of 820 souls is packed with handsome vernacular architecture and welcoming country pubs.