Old Town, Historic Center, Altstadt, Vanhakaupunki, Gammelstaden, Citta Vecchia, Centro Storico, Casco Antiguo, or whatever you may call it, is the area of a city where its architecture, history, and identity are kept alive, and where its historical remains and main tourist attractions are usually located.
Imagine Prague without the Old Town Square, or Florence deprived of its historic center, and you'll almost run out of reasons to visit these beautiful cities.
When I am visiting a city, I usually start with its oldest part; that way, I manage to capture its essence from the very beginning and let it accompany me along the entire journey.
When I feel like traveling in time, the following European "old towns" are my favorite doorways:
Historic Centre of Bruges
Chocolate, canals, and beautifully preserved Gothic architecture combine to create the UNESCO-listed Historic Centre of Bruges, a medieval urban landscape so perfect it's actually hard to believe that there are real people living there.
However, there are plenty of things to see and do in this fairytale-like part of town: you can try the delicious local cuisine and fantastic beers in the wonderful restaurants or travel back in time with a romantic carriage ride. If you want to experience Bruges Old Town at its best, you should definitely visit during the holidays, when Grote Markt hosts one of the most beautiful and idyllic Christmas markets in Belgium.
Marbella Casco Antiguo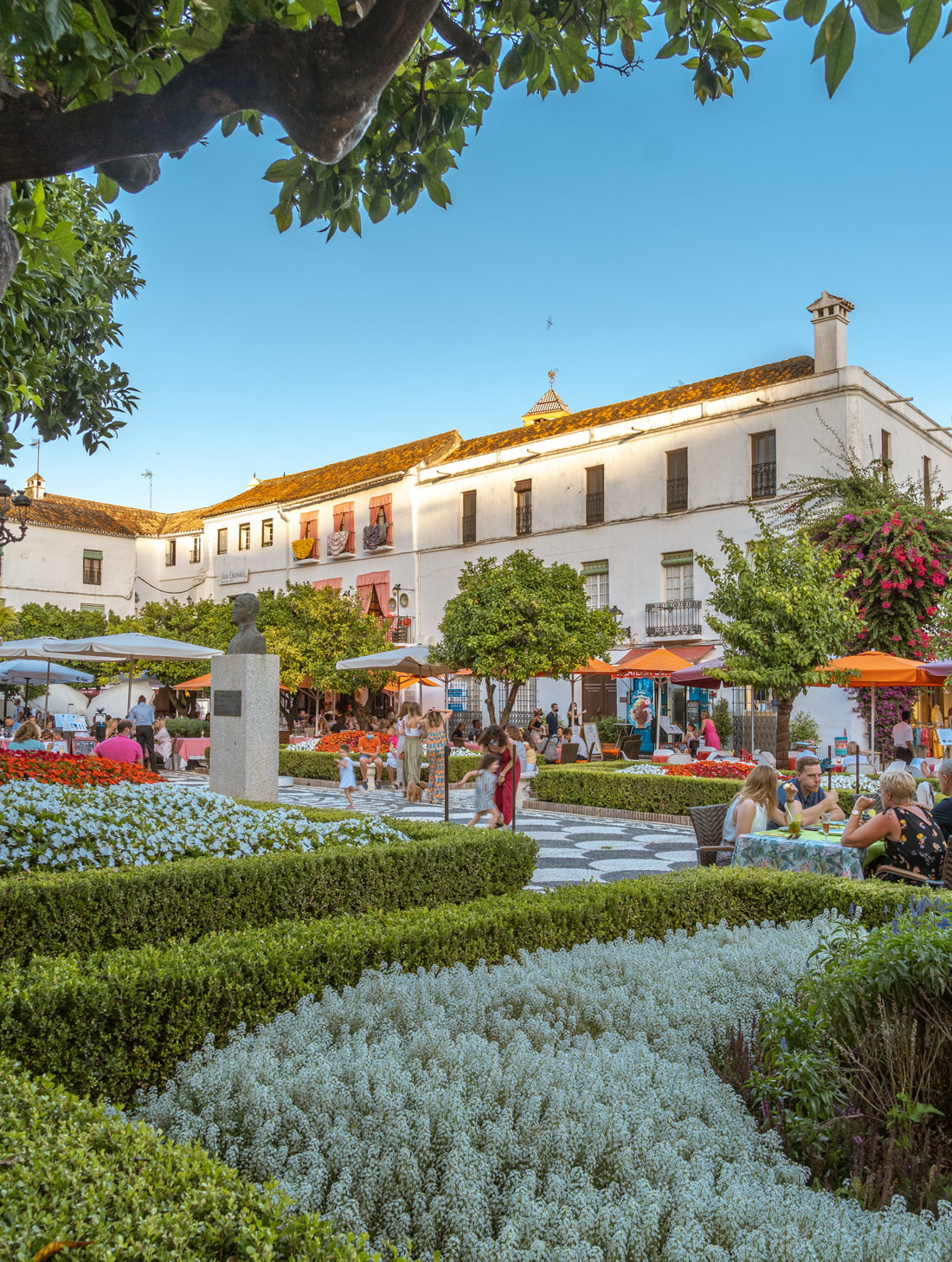 Whitewashed houses with flowers hanging from the balconies, narrow streets adorned with stylish boutiques, tiny old churches, beautiful fountains, and ladies wearing vivid flamenco dresses in the lively Plaza de los Naranjos (Orange Square), where traditional restaurants serve traditional (and pricey) Andalusian cuisine – this would be an accurate picture of Marbella Old Town, one of the most colorful and full of life old centers I've ever seen.
Among the main attractions of Marbella's Casco Antiguo are the Moorish Walls, the Church of Saint Mary, the Chapel of Saint John, and, of course, the colorful shops and restaurants that line the impossibly narrow streets.
Prague Staré Město
Filled with legends and imposing monuments that stand as constant reminders of its tumultuous past, Prague's Old Town (Staré Město) is, no doubt, the most remarkable and treasured side of the city.
With the famous Old Town Square at its core and several museums and churches connected by old-fashioned cobblestone streets, this medieval-flavored area dominated by the Gothic Church of Our Lady of Tyn and the Town Hall is not just a captivating visual illustration of history, but also one of the best preserved old town centers in Europe.
Sibiu Centrul Istoric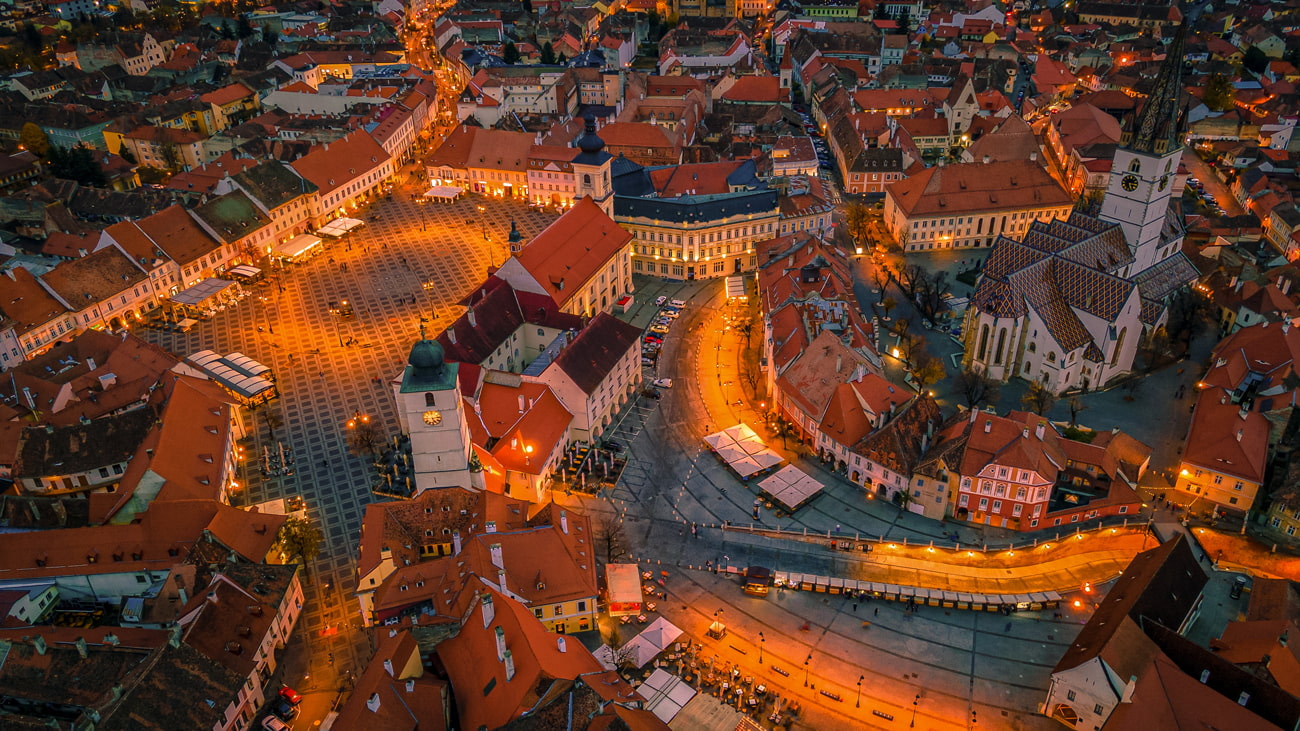 Surrounded by the ancient citadel's walls, the handsome old town of Sibiu is one of the most important touristic and cultural attractions in Romania. Revolving around three lovely medieval squares – Big Square, Little Square, and Huet Square, the old center of the city hosts many iconic monuments, including the remains of its seven towers (one for each traditional craft) and the Brukental Palace, which houses the oldest museum in Romania and Central Europe. And let's not forget the charming medieval architecture, with storybook cobblestoned alleys scattered with specialty coffee shops, colorful artisan boutiques, sunny terraces, and delicious restaurants.
Throughout the year, Sibiu Old Town makes for a charming medieval backdrop for festivals and events, including a world-famous Christmas market, a small craft fair, as well as a series of outdoor movie screenings during the Astra Film Festival.
Historic Centre of Rome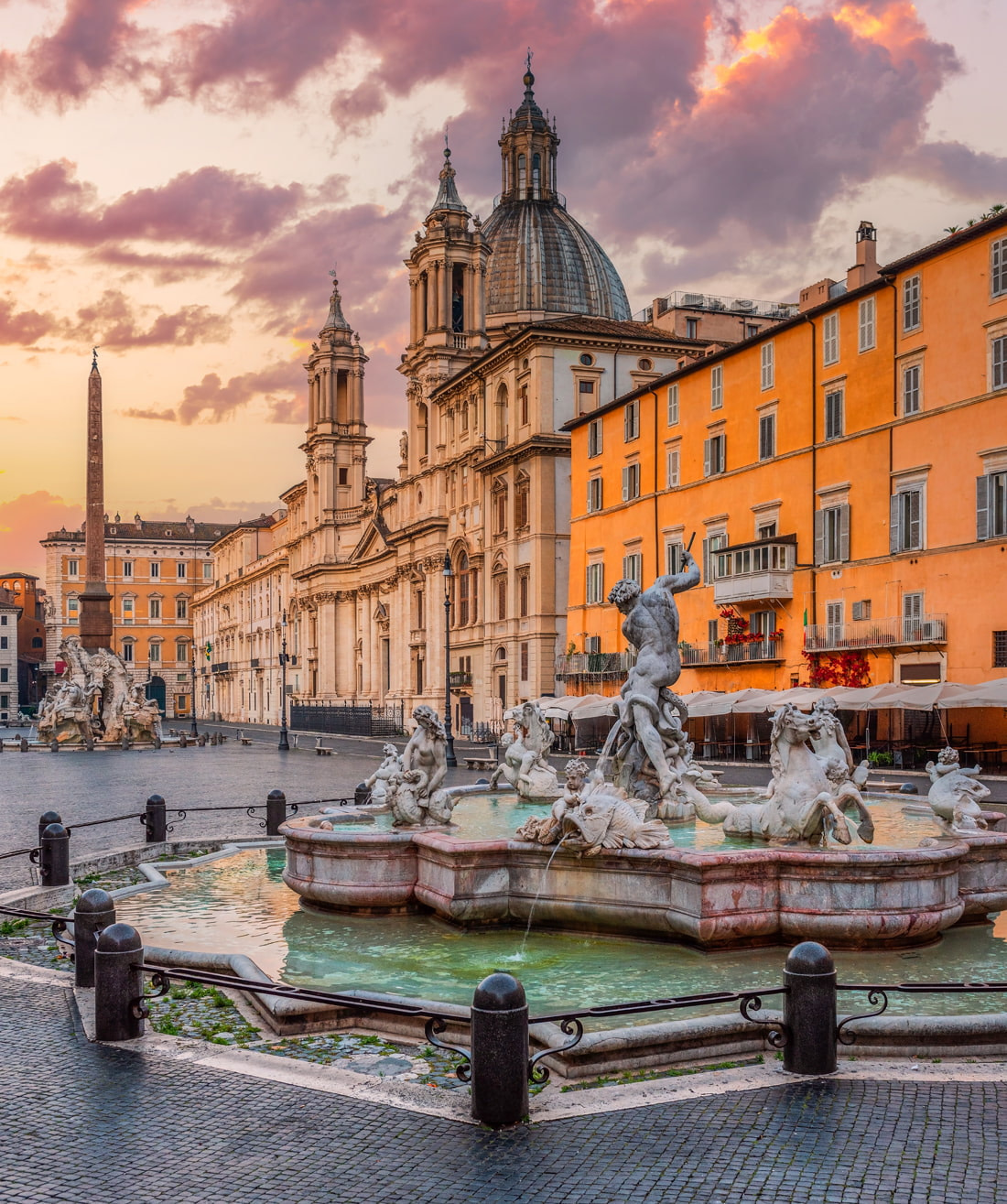 Teeming with life and outstanding roman ruins, remarkable basilicas, and fountains for wishes, the UNESCO-protected Historic Center of Rome is undoubtedly the definition of what an "Old Town" means. No wonder it is one of the most visited and romantic places on Earth.
Stroll the ancient streets of this frozen-in-time pocket, and you'll discover architectural treasures and remains of an astonishing past at every turn.
Vienna Innere Stadt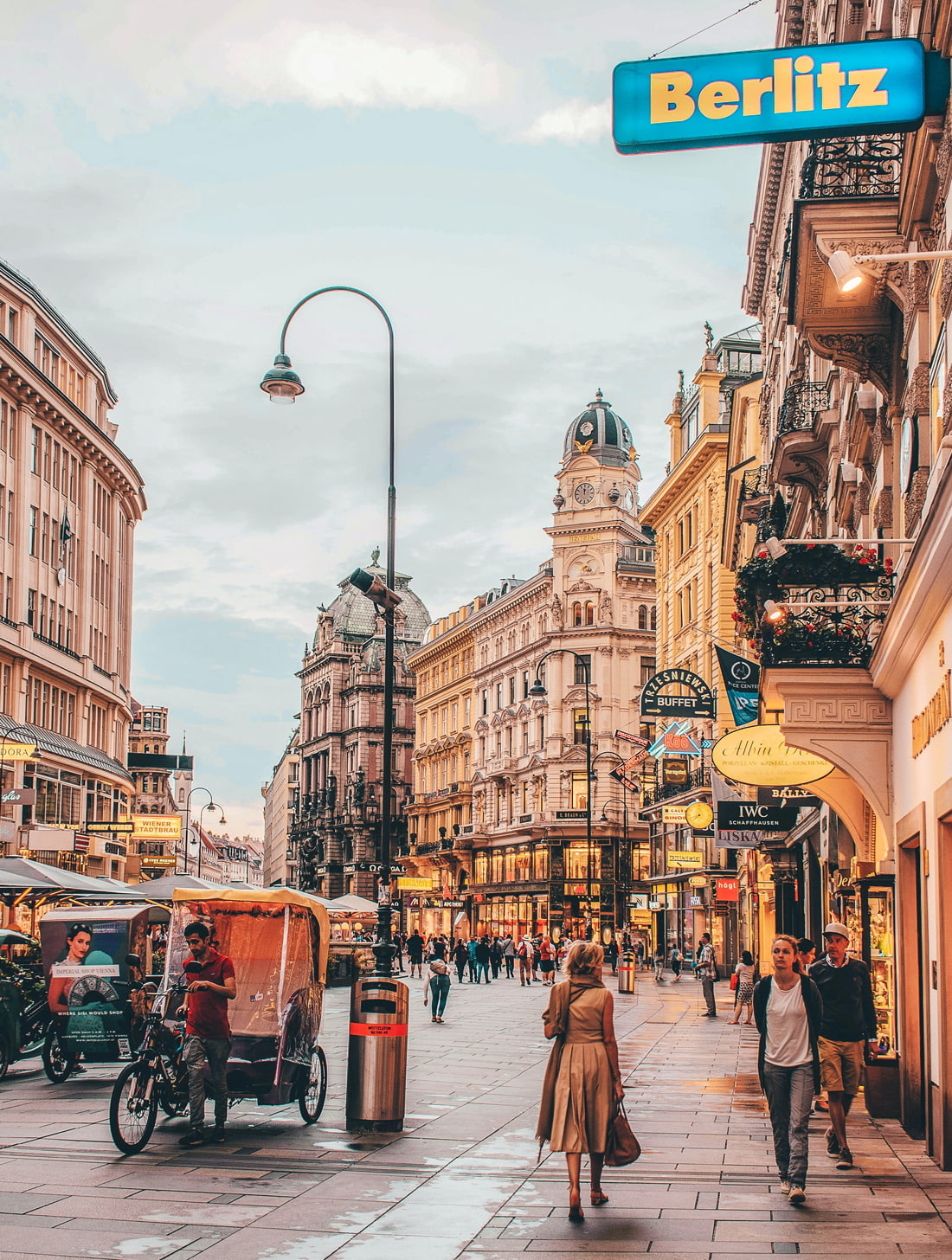 The Innere Stadt is the soul of the city and a symbol of Viennese grace and sophistication. The majestic State Opera House, St. Stephens Cathedral, Albertina Museum, Hofburg Palace, and the Austrian National Library are the supporting pillars of this ocean of culture that is Vienna Old Town.
A slow walk on Kärntner Strasse – Vienna's main shopping street – will immerse you in a genuine atmosphere of history and tradition. Grab a freshly baked pastry or linger over a torte and a cup of coffee for hours, and you will instantly feel like you are part of this fabulous, elegant society that they have invented.
The Old Town of Amsterdam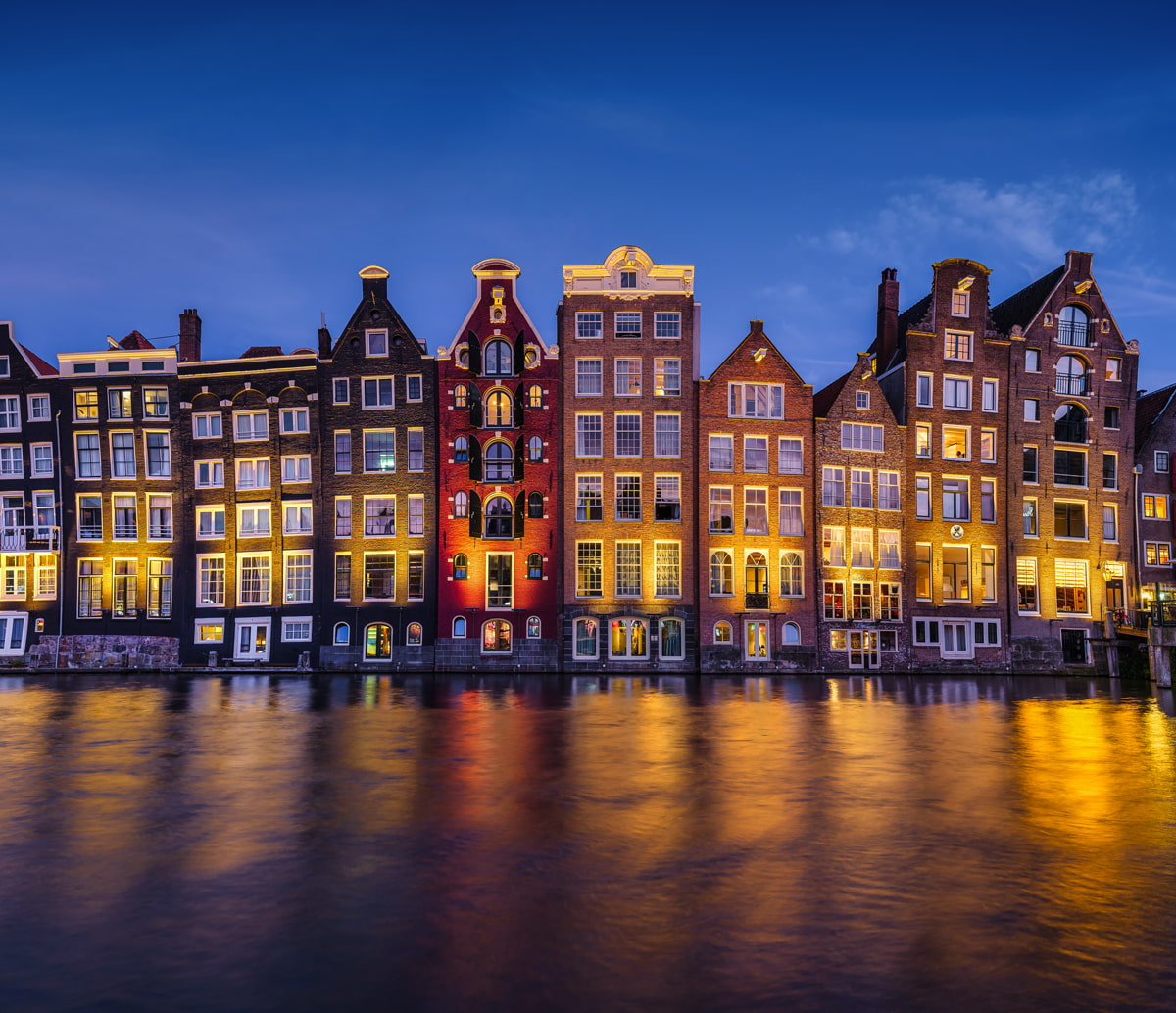 Whether you're looking for culture, history, architecture, shopping, coffee shops, or maybe you fancy a quiet stroll or a fun bike ride, the old town of Amsterdam will put all these at your fingertips.
This part of the city is an inviting, cosmopolitan mix of canals, curled bridges, narrow gobbled houses, sweeping bicycles, and floating flower stalls.
Consisting of 4 neighborhoods – De Wallen, Dam, Spui, and Nieuwmarket, the historical center of Amsterdam plays host to attractions such as Oude Kerk (the oldest building in the city), the marvelous Royal Palace, Amsterdam Historical Museum, and the notorious Madame Tussauds's.
Warsaw Stare Miasto
You will be surprised by the beauty and individuality of Warsaw Old Town. A place where sadness meets fairytale, the historic center of Warsaw, also called Stare Miasto, was largely destroyed during the Second World War when more than half of the city's population was killed. The buildings were perfectly reconstructed at the end of the war, but there is a shade of sorrow still floating over the beautiful Polish city.
Some of the things you should not miss here include the Old Town Market Square – a charming space filled with cafés, bars, shops, and restaurants located right in the middle; the churches – St John's Cathedral, Jesus Church, and St Martin's Church; and The Barbican – remains of the fortification that once surrounded Warsaw and now serves as the gate between the Old Town and the New Town.
Ibiza Dalt Vila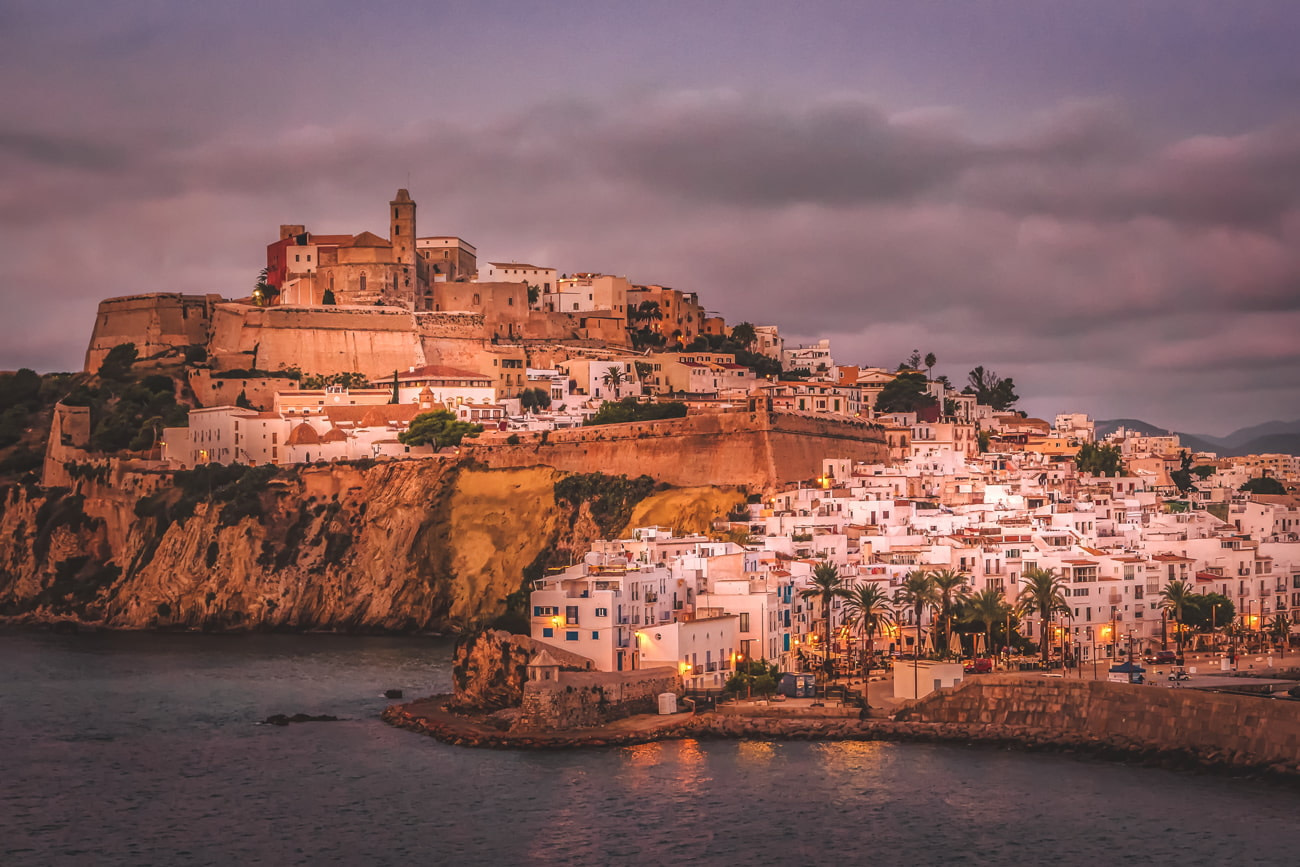 Called Dalt Vila (Upper Town), Ibiza's historic heart is located on a little mountain overlooking the sparkling Mediterranean Sea. This fascinating part of the island consists of three main areas: Dalt Vila itself, Sa Penya, and La Marina.
Dalt Vila is the epicenter of Ibiza Town, so different from the rest of the island, so magical, and so full of history. The Roman ruins, Ibiza Castle, and the famous city walls are, beyond doubt, the main attractions of Dalt Vila.
La Marina is an extension of the historic center and the district where you can find some of the best restaurants, bars, and shops on the island. This is also the place where ships from all over the world are tied up and where Eivissa's history and traditions are beautifully mixed with the island's cosmopolitan vibe.
Sa Penya, or "the gay town" of Ibiza, is one of the most popular areas to enjoy the amazing nightlife that the "island that never sleeps" is so famous for.
Tallinn Vanalinn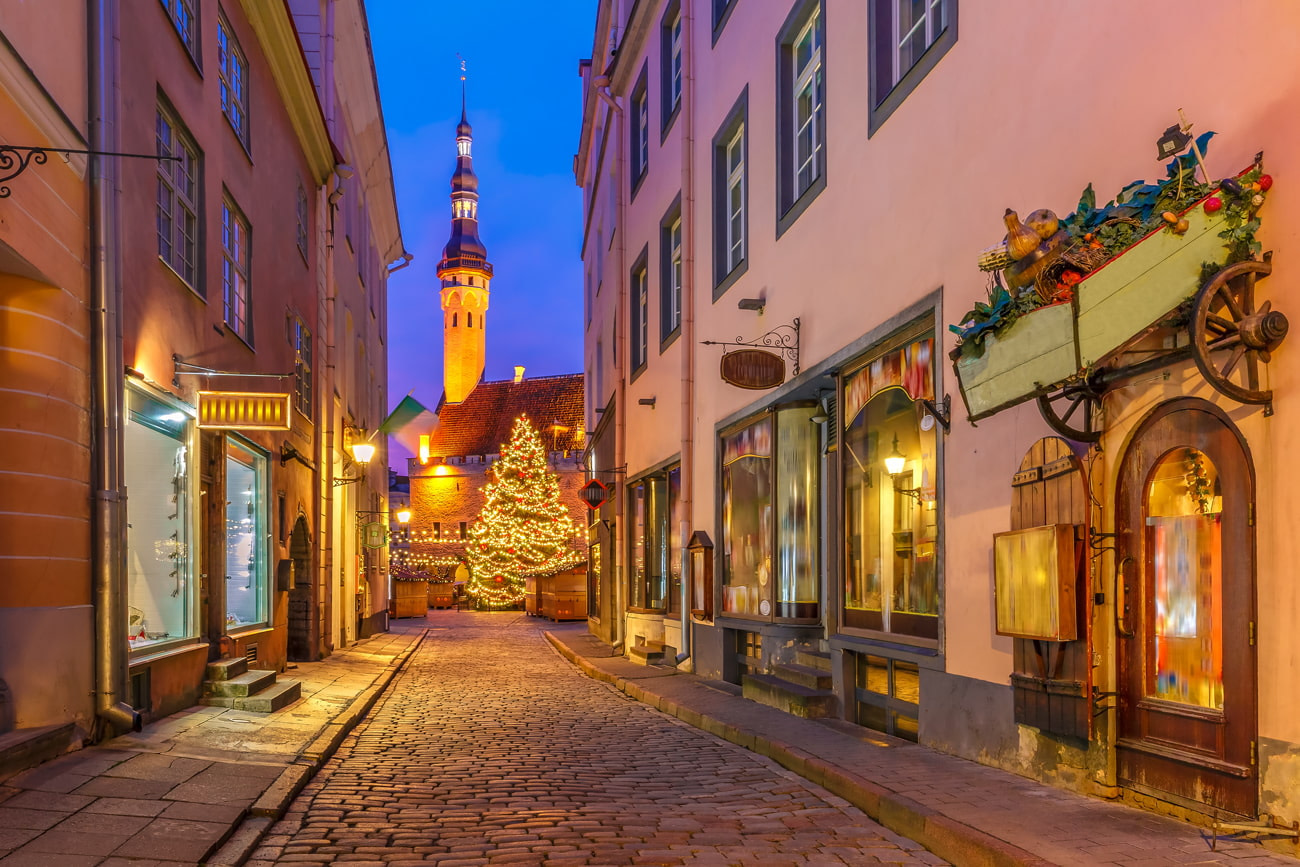 Tallinn Old Town is a compact medieval city center crisscrossed by winding cobblestone alleys; a delightful cluster of guard towers, Gothic spires, beautiful shops and markets, brightly colored houses, churches, museums, and cozy cafés – all enclosed within walls and olden times. A particularly impressive spot in this UNESCO-protected site is the Danish King's Garden.
Tallinn Old Town can be enjoyed any time of the year, but if you're looking for a truly wonderful and authentic Estonian experience, try to organize your trip around the winter holidays, when a magical Christmas market is set up amongst the snow-dusted, centuries-old buildings.