This post contains affiliate links, which means we may receive a small commission, at no additional cost to you, if you make a purchase through these links. See our full disclosure here.
Christmas in Europe is synonymous with snow, time-honored traditions, Gothic churches with fabulous choirs, and charming medieval squares brought to life by colorful Christmas markets.
Some cities celebrate the holidays in grand style, others with peculiar customs and yuletide nostalgia aplenty, and some of them are simply at their finest during this time of the year.
Combining idyllic ancient architecture, fabulous festive fairs, and sweet winter scents that bring back childhood memories, a trip to one of these Christmas-perfect European cities will knock the Scrooge out of you.
Here are the best European cities to visit for Christmas in 2022!
Prague, Czech Republic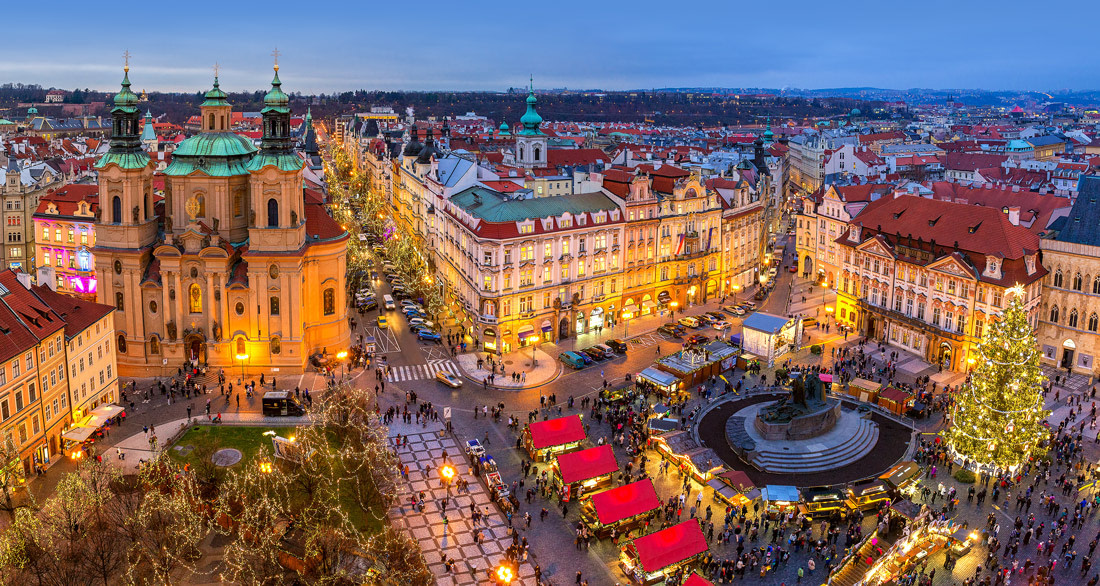 Prague, the Gothic fairytale of Europe, celebrates Christmas in 2022 with glam and grandeur, its breathtaking architecture providing a truly dramatic backdrop for sipping scented mulled wine and getting lost in the Christmas shopping frenzy.
Winter in the Czech capital is crisp and chilly, but walking down its cobbled alleys that whisper about ghosts of a tumultuous past, along gorgeous Gothic buildings covered in fresh snow, is like stepping into a Christmas card.
Prague's Christmas markets are among the most famous in Europe, providing an excellent opportunity to discover the traditions, cultural values, and delicious cuisine of this landlocked Central European country steeped in history. The biggest, oldest, and most impressive is the one set in the Old Town Square, at the foot of the Church of Our Lady before Týn. Nevertheless, those held in Wenceslas Square and Náměstí Míru are equally appealing.
Everywhere you look, cheerful, beautifully decorated wooden huts jam-packed with festive goodies sell everything from craft gift items and beautiful Christmas tree ornaments to typical Czech delicacies such as spit-roasted hams or Trdelník, a traditional hot sugar-coated pastry. The entire scene is animated by music, lights, animal stables, and nativity scenes.
After filling your shopping bag with all sorts of glistening decorations, warm up with a hot mug of mulled wine and a spin on the ice skating rink, or attend one of the fabulous concerts that take place in the city's remarkable churches and halls during Christmas.
Really, is anyone still doubting that Prague is one of the best places to spend Christmas in Europe?
Vienna, Austria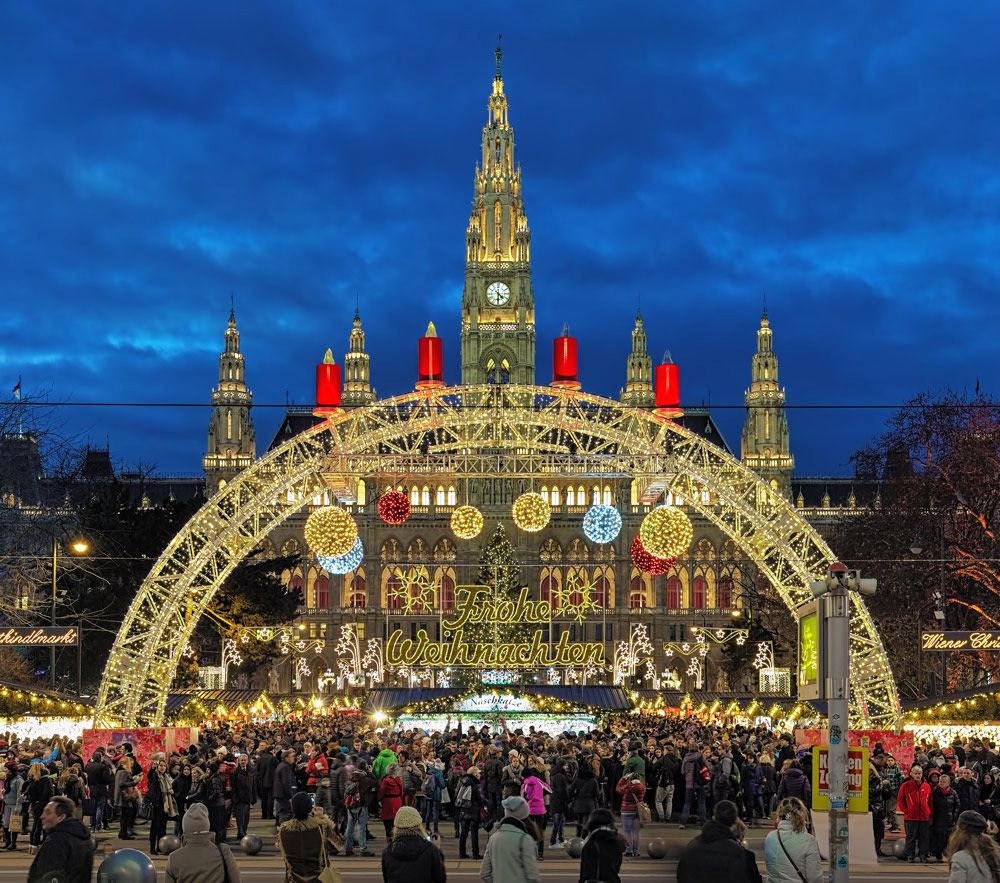 It's hard to find a city that celebrates Christmas with such grace and elegance as Vienna. The sparkling, elegant Christmas markets, the legendary café culture, and the old-world charm give the city a magical appeal, while its imperial architecture – basked in twinkling lights – makes for a wonderful backdrop for a fun-filled winter break.
Indulge in glühwein, sausages, and freshly baked pastries at Vienna's ubiquitous Christkindlmarkts; go ice skating on Rathausplatz; pay a visit to the Snow Globe Museum in the 17th District, and make sure you book a ticket at one of the legendary Christmas concerts that take place in the city's sumptuous churches during this time of year. The most famous is Christmas in Vienna by the Vienna Boys Choir at Wiener Konzerthaus, but there's a wealth of classical performances and chamber music events to choose from.
Cologne, Germany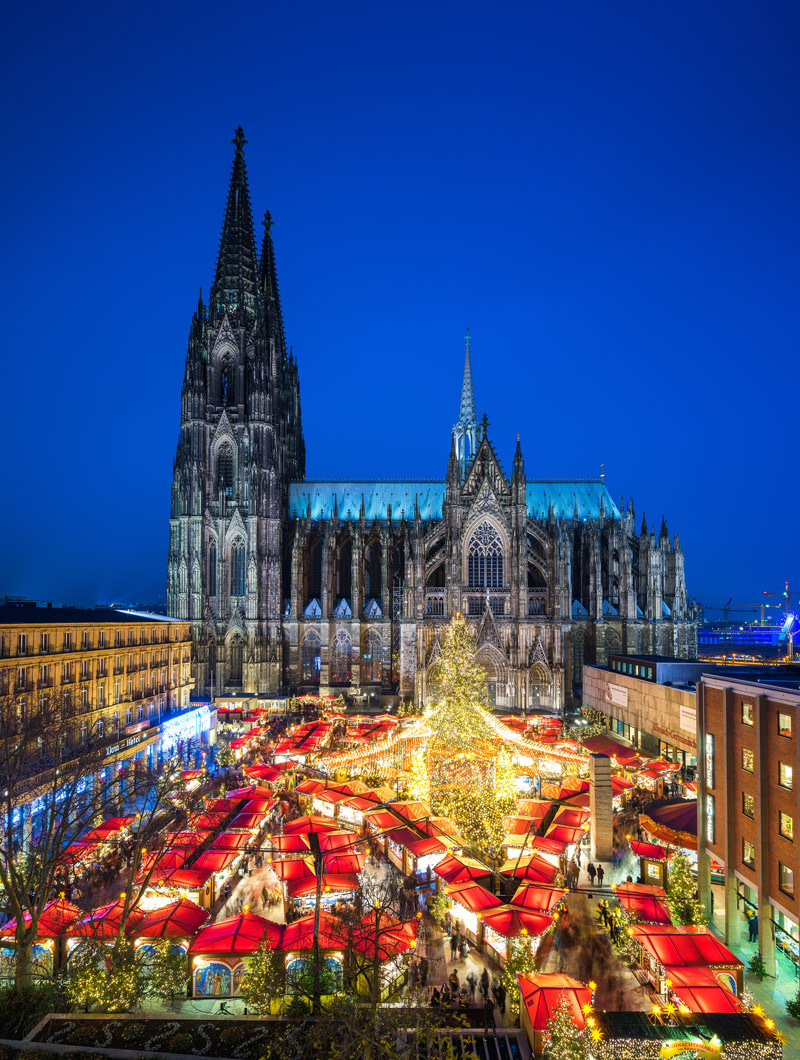 Also known as Köln, Cologne is famous for its spectacular cathedral, a Gothic masterpiece that dominates the city in more than one way.
From the end of November until New Year's Eve, the largest city on the Rhine, which happens to be the birthplace of mulled wine, plays host to no less than 7 Christmas fairs, some of them uniquely themed, others authentic and steeped in tradition.
Regarded as some of the best Christmas markets in Germany, these winter attractions scattered all over Cologne are a wonderful opportunity to enter the magical atmosphere of Christmas and get familiar with the customs of this fascinating nation that gave birth to Christmas markets.
Strasbourg, France
Home to the oldest Christmas market in France, a magnificent Gothic cathedral, and a charming UNESCO-listed Old Town, the quaint Alsatian city near the border with Germany is a fantastic destination for your winter trip. You'll definitely love the delightful Marchés de Noël set up across Strasbourg's historic plazas and the elaborate displays that adorn the city's half-timbered houses each year.
In the shadow of its mighty cathedral, you'll find nearly 300 traditional wooden stalls packed with lovely Christmas tree ornaments, eye-catching Nativity figurines, and heartwarming seasonal specialties such as roasted chestnuts, bredele cookies, or vin chaud (mulled wine). The atmosphere comes alive with carol singing, Nativity plays, and glistening ice-skating rinks that you would hardly resist the temptation to jump on.
Wroclaw, Poland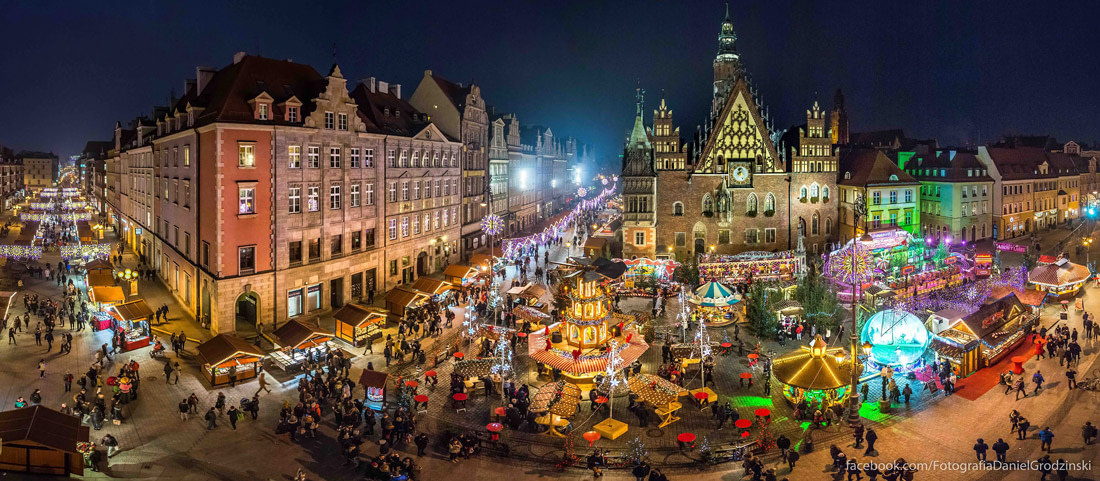 During the winter holidays, Wroclaw, Poland's 4th largest city, seduces visitors with a delightful Christmas market that dates back to the 16th century. The streets are adorned with bright decorations, the Old Town oozes energy and good vibes, and Christmas carols resound in the Rynek, a stunning candy-colored square whose Hungarian, German, and Italian influences evoke the city's diversity.
Wroclaw was named the European Capital of Culture back in 2016, so expect to discover a city full of history and events, with a youthful vibe, unique architecture, and impressive cultural life. Even so, tourists are fewer and prices are cheaper than elsewhere in this list, which makes it one of the most enchanting Christmas destinations in Europe.
Tallinn, Estonia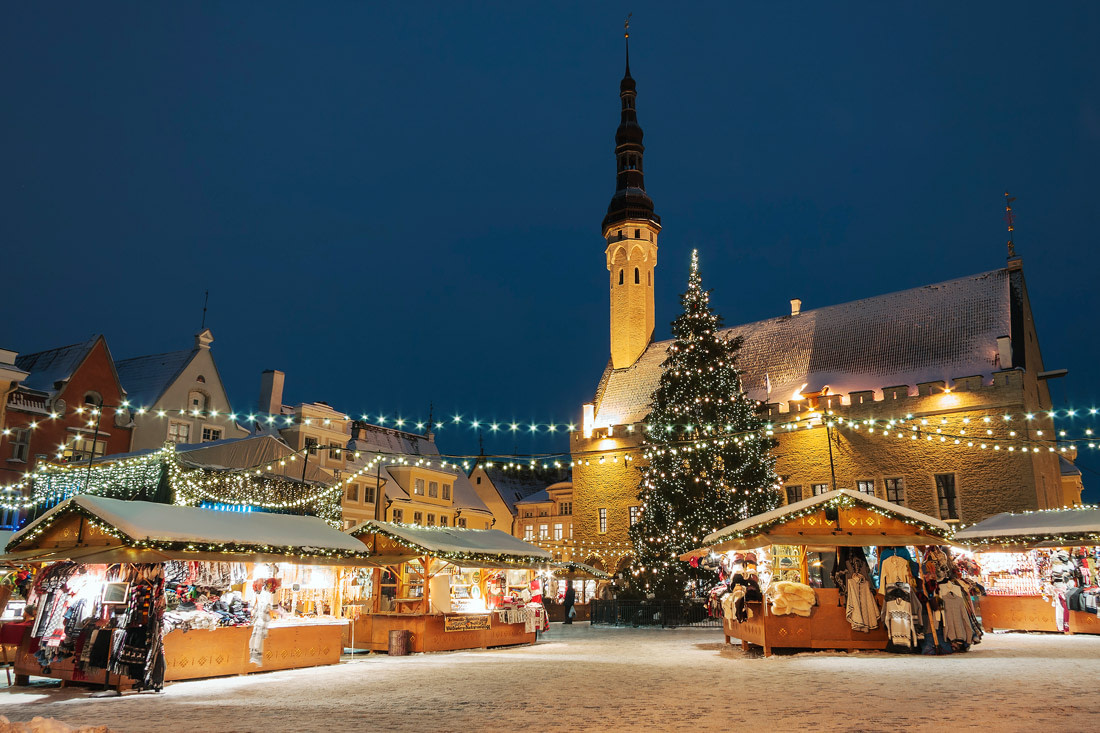 With a UNESCO-protected medieval Old Town that seems straight out of the pages of a children's storybook, Tallinn is delightful throughout the year, but it is the winter that gives it a unique character.
The Town Hall Square (Raekoja Plats), with its pastel-hued facades, old-world street lamps, and small wooden huts teeming with artisan goods, is a magical scene during the holidays, as is the lofty Christmas tree, which glimmers against a backdrop of freshly snow powdered rooftops in the heart of it all. The atmospheric Estonian capital is, in fact, the city of the first public Christmas tree – erected in the Town Hall Square in 1441.
Tallinn's Christmas Market is one of Europe's most enchanting and authentic, a delightfully nostalgic cluster of lantern-draped stalls selling everything from woolly hats and hand-carved wooden ornaments to hearty Estonian food and drink.
Further winter attractions include the outdoor ice-skating rink on Harju Street, the Christmas Village at the Estonian Open Air Museum, as well as a roster of quirky yuletide-themed events. Also, Tallinn is the homeland of marzipan, so if you have a sweet tooth, don't miss the Kalev Marzipan Museum Room, where you can assemble your own delicious figurines.
Add snowy skiing trails, steamy saunas, and a maze of pretty cobblestoned streets lined with cozy cafés and idiosyncratic boutiques, and you have the perfect Christmas city.
Copenhagen, Denmark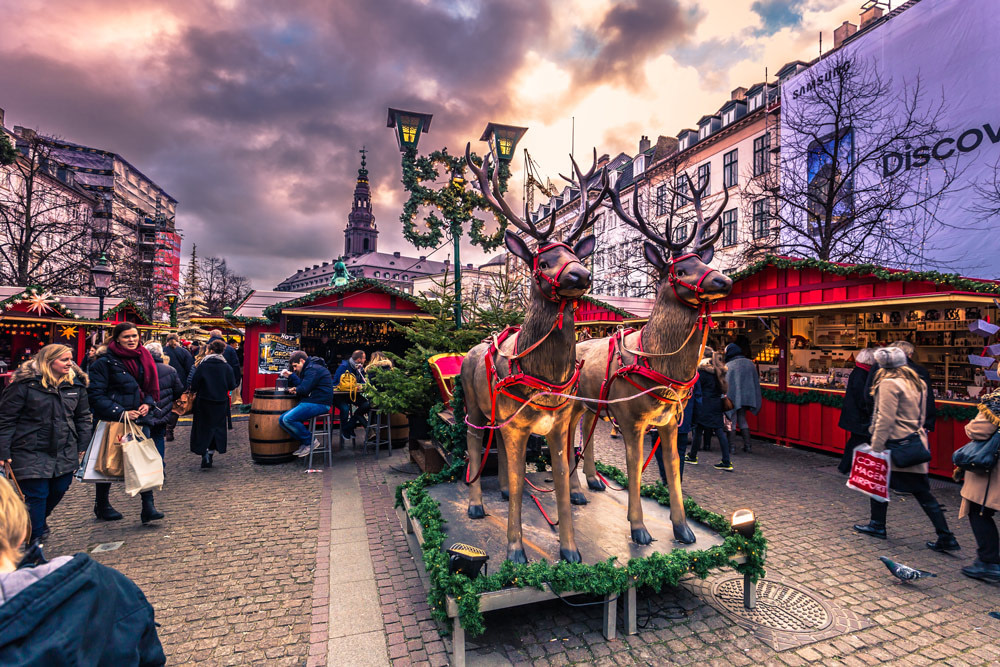 Christmas finds Copenhagen brimming with shining lights, festive spirit, and hyggelige cafés, where inventive design and legendary Danish coziness blend harmoniously to make your experience unique. Adorned with Christmas markets and tasteful decorations, the entire city radiates a special kind of atmosphere.
But no other place in town is wrapped up in Christmas magic like the world-famous Tivoli Gardens. Each year, the second oldest amusement park on the planet is transformed into a winter wonderland with spectacular Christmas light displays, exciting rides, and sweet little stalls selling all kinds of gifts and traditional goods.
Complement your Christmas in Copenhagen with a stroll along the beautifully decorated waterfront district of Nyhavn; visit the quirky Christiania Christmas Market; or take part in the Royal Copenhagen's Christmas table tradition – a 50-year-old event featuring six designer Christmas tables, each with its own story and significance.
Rovaniemi, Lapland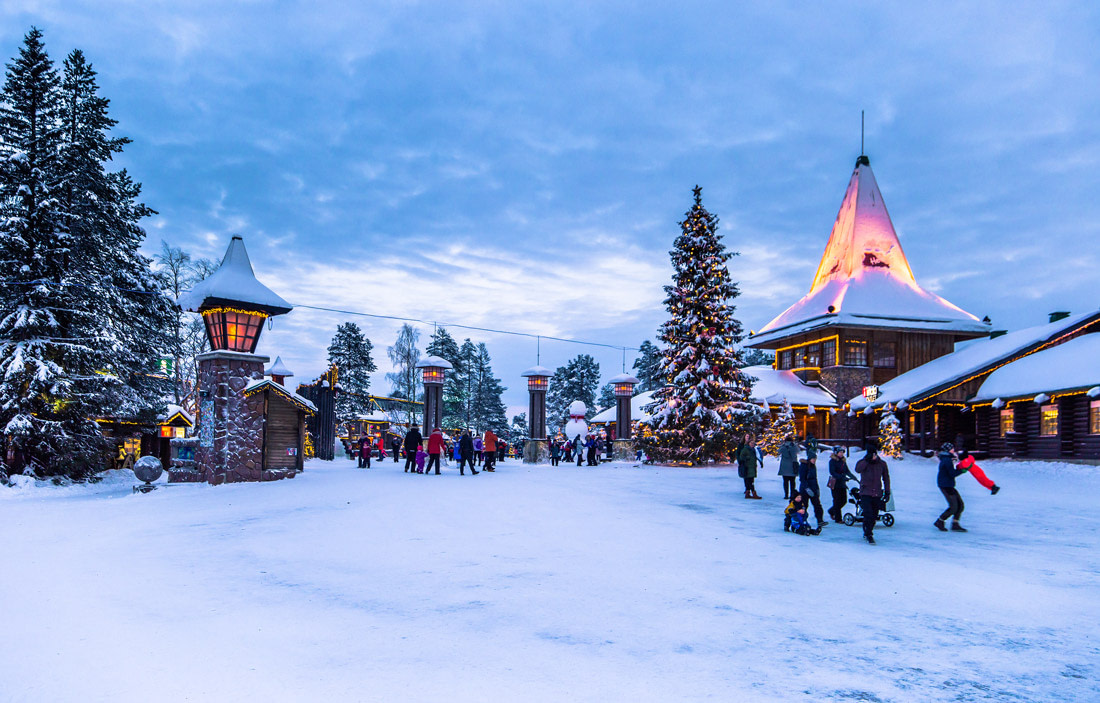 With its otherworldly frosty landscapes, brightly lit trees, and elaborate ice sculptures, there's no doubt Rovaniemi is one of the best European cities for Christmas. And the fact that Santa Claus himself lives only 8 km away only adds to its magical allure.
In addition to the postcard-perfect pink-hued mornings and the vibrant Santa Claus Village, which is clearly the city's main draw, Rovaniemi offers visitors an eclectic array of museums and an even greater choice of winter activities – think exciting reindeer and husky rides, snowmobile safaris, and spectacular Northern Lights tours.
Nuremberg, Germany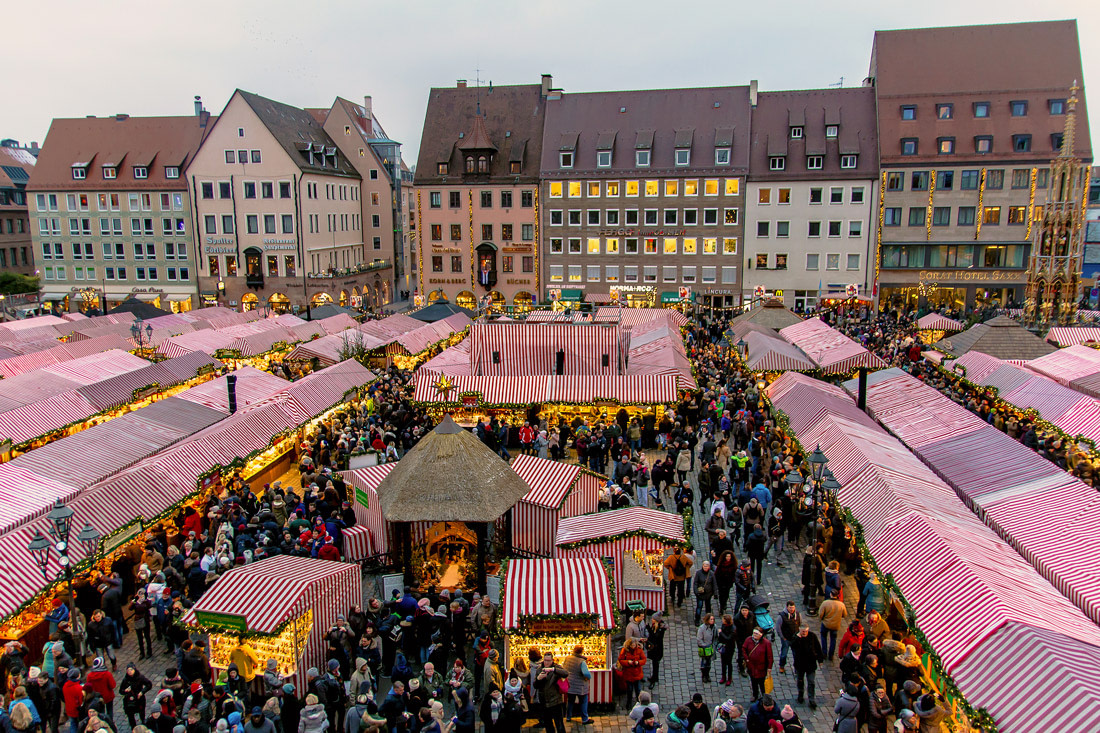 There's no better time to visit Nuremberg than during the Christmas season when the city turns into a genuine winter fairytale. Home to one of the oldest and most spectacular Christmas markets in Germany, hence the world, this picturesque medieval town in Bavaria welcomes its visitors with an extravaganza of Christmas goods, traditions, and activities.
The lavishly decorated stalls peppered around the city's medieval squares offer everything from lebkuchen (the famous local gingerbread), old-fashioned wooden Ferris wheels, and glühwein booths to high-quality handmade arts and crafts such as candle chimes and foil-winged angels.
In addition to its fabled Christkindlesmarkt, Nuremberg has a long toy-making tradition, and this can be best observed in the city's Toy Museum.
London, England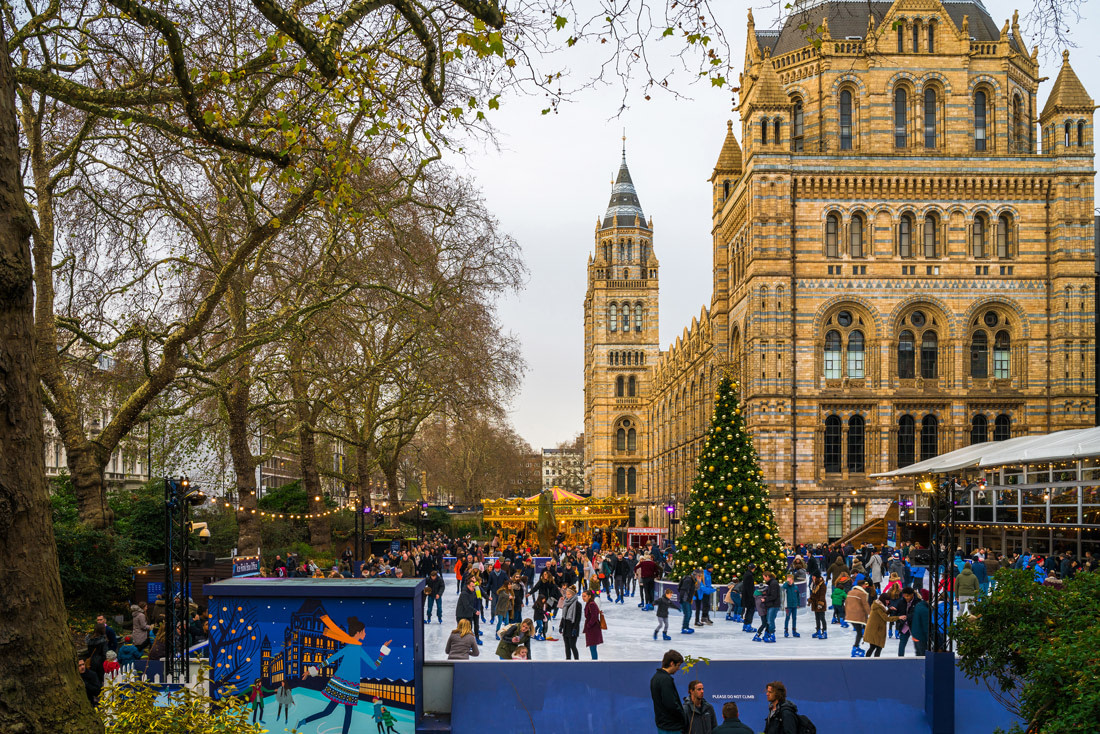 Dazzling street illuminations, fabulous window displays, and tons of festive fun make Christmas in London one of the best in Europe. It really couldn't be otherwise! As the setting of Charles Dickens's A Christmas Carol, the capital is brimming with stunning skating rinks, Victorian-themed events, and magical carol concerts that will melt any Grinch's heart.
Get into the holiday spirit at Hyde Park's Winter Wonderland; attend a memorable performance in glorious surroundings at St Paul's Cathedral or the Royal Albert Hall; and pay a visit to the Kew Gardens in West London for lovely seasonal shopping, delicious treats, and some of the most spectacular Christmas lights you'll ever see.
If Christmas shopping in London is your priority, you will be spoiled for choice in the city's wonderfully creative fairs. The charming Christmas Market at Tate Modern is overflowing with handmade wooden toys, festooned gingerbread, and beautiful traditional decorations, while Hyper Japan at Tobacco Dock makes an excellent spot to buy unique, exotic gifts, feast on sushi and sake, and take part in all sorts of interesting workshops.
If you're more into one-off design goods, head to Mile End's Ecology Pavilion, where over 50 artists display their unique homemade creations, from homeware and ceramics to art, clothing, and jewelry.
Bruges, Belgium
You'll be hard-pressed to find a more adorable city in Europe than Bruges, with its fairytale-like canals, buildings that look like they've been made of gingerbread, and elegant horse-drawn carriages that clip-clop down the medieval cobblestone streets.
Around Christmas, Grote Markt, the city's main square, converts into a magical realm, trimmed with twinkling lights, a fabulous ice rink, and charming wooden chalets filled to the brim with souvenirs, festive ornaments, and divine Belgian chocolate.
December is also the month of Bruges' Ice Sculpture Festival – one of Europe's best winter events, which takes place each year in the square in front of the city's train station and features marvelous works by international artists.
Paris, France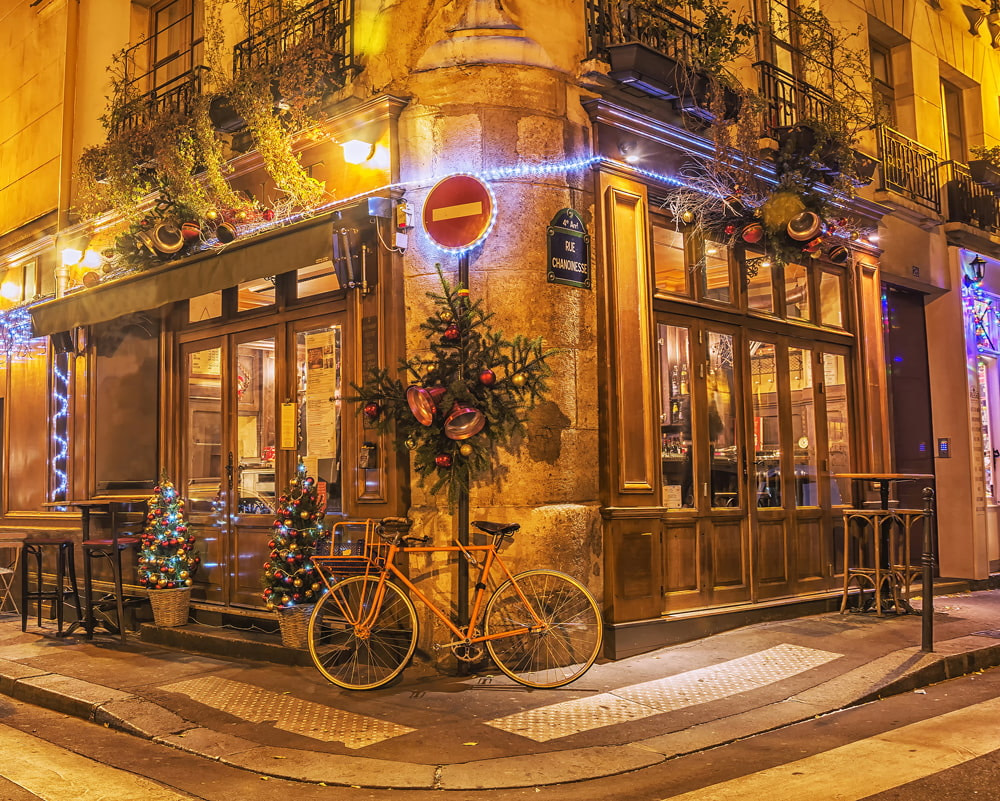 For a European Christmas vacation with a je ne sais quoi, head to the French capital, where mighty cathedrals resound with live carols, the smell of freshly baked croissants fills the air, and Christmas trees are as haute couture as the runaways.
If there's one place comparable to NYC at Christmastime, it's Paris. The City of Light shines even brighter in December, when brilliant decorations and millions of sparkling bulbs deck out its elegant boulevards and iconic monuments at nightfall. Once again, the 400 trees along the Avenue des Champs-Elysées will be strung with glistening red lights by illustrious lighting designers, over-the-top displays will grace the windows of grand department stores like Galeries Lafayette and Printemps Haussmann, and seasonal Marchés de Noel of pretty wooden chalets will pop up across every single quartier.
If you're visiting Paris for Christmas with the little ones, don't forget about Disneyland; with dazzling holiday decorations, colorful Christmas parades, and merry encounters with Santa, this is a wonderful once-in-a-lifetime experience for the entire family! Add gleaming ice-skating rinks and 19th-century carousels, inviting chocolateries, and an overdose of winter shows, and you might just have the best city in Europe for Christmas with kids.
What's your favorite Christmas destination in Europe?