This post contains affiliate links, which means we may receive a small commission, at no additional cost to you, if you make a purchase through these links. See our full disclosure here.
Once home to Barcelona's affluent merchants, noblemen, and artisans, El Born is now one of the hippest, liveliest, and most creative neighborhoods in town. Bounded by Barri Gòtic, Ciutadella Park, Eixample, and Barceloneta, it's a fabulous choice for those looking to balance vibrant city life with relaxing beach days and easy access to essential landmarks.
But the real fun of focusing your Barcelona trip around this charming area is really just wandering around, taking in the scene, and uncovering those unique, hidden gems that make this place special. Lined with beautiful architecture and interspersed with cozy tree-shaded plazas, its cinematic alleyways make a delightful backdrop for a late morning or early evening meander – whether browsing cool boutiques and admiring the colorful street art or just sipping a specialty coffee with a slice of local life down a delightful medieval backstreet.
Why El Born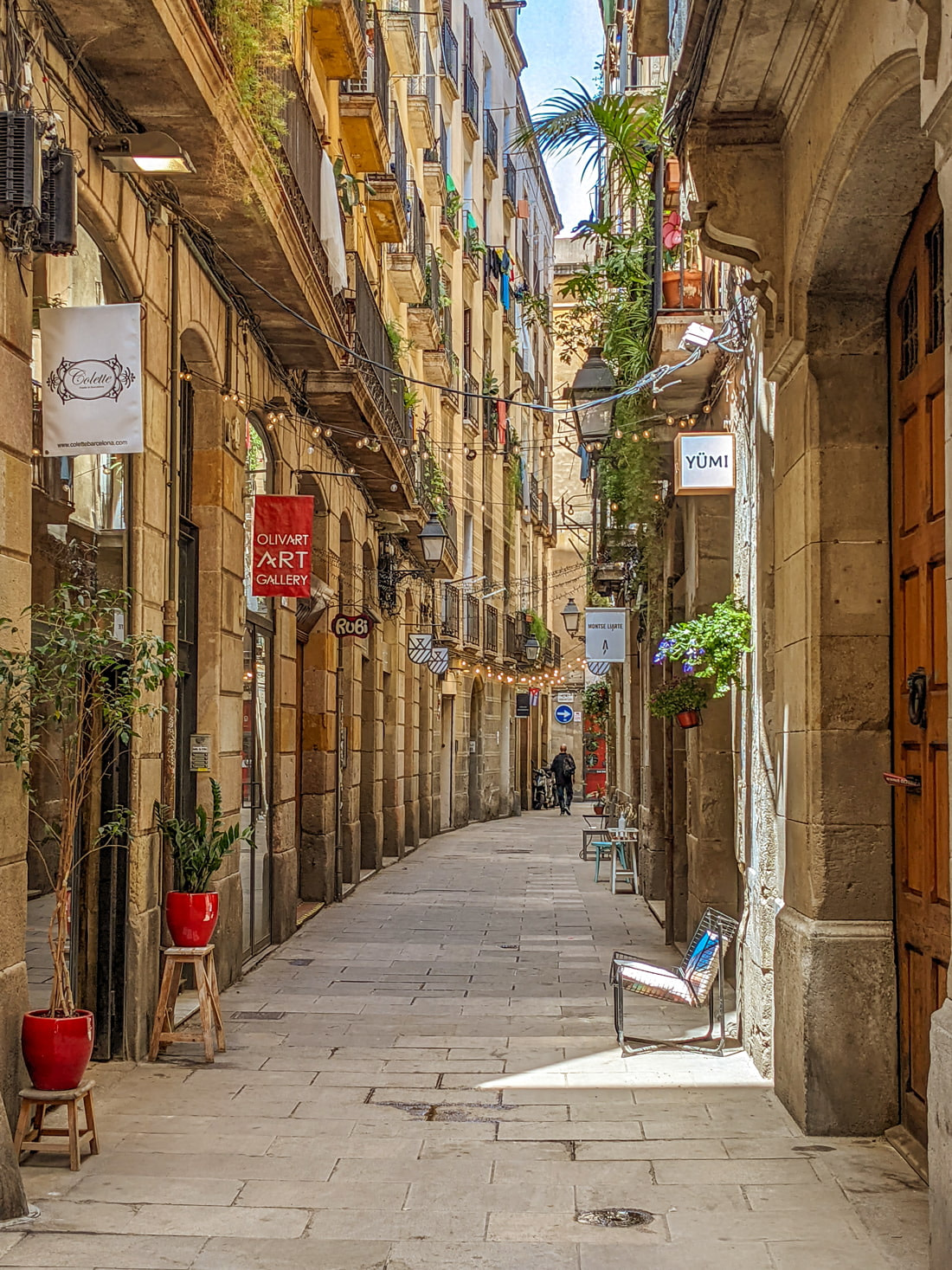 Part of Barcelona's Ciutat Vella (Old Town), this bohemian barrio is a 10 min walk from either the golden sands of Barceloneta or La Rambla boulevard in the opposite direction. Even the elegant Passeig de Gràcia, where Gaudí's Casa Batlló and Casa Milà are located, is within walking distance, with lots to see along the way, while the Gothic Quarter is so close that it can be hard to tell when you've left one and entered the other.
The Picasso Museum, Basilica of Santa Maria del Mar, the stunning Palau de la Música Catalana, and the city's largest urban park (Parc de la Ciutadella) are all located here, which makes El Born an obvious destination for both first-time visitors and those looking to get a deeper feel of the city. Nevertheless, foodies will find plenty to write home about in the neighborhood's creative tapas bars, artsy types will love all the workshops, galleries, and eye-catching street art found throughout El Born, while night owls will revel in the area's animated nightlife.
Stay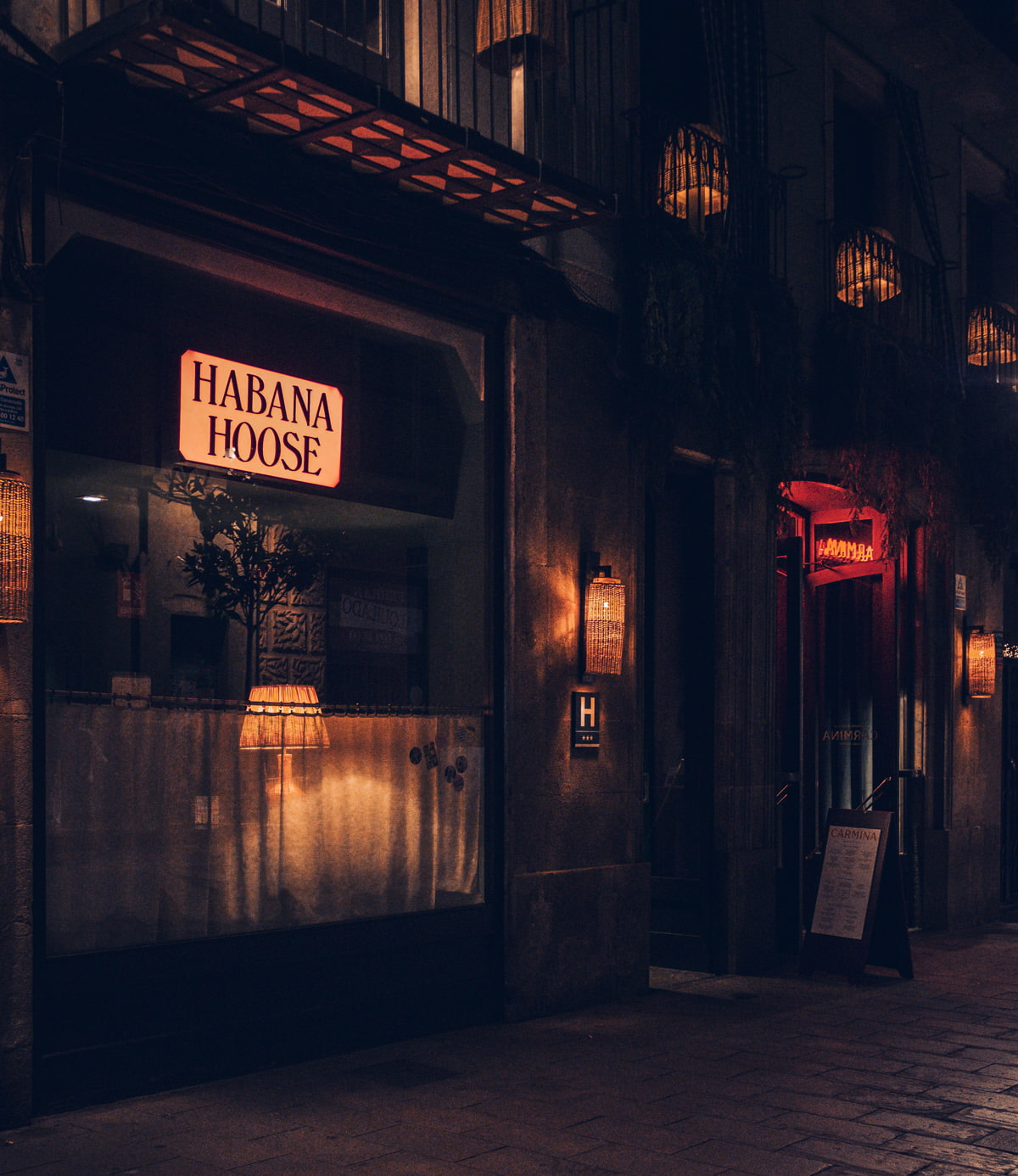 Housed in an 18th-century palace right in the heart of the Born neighborhood, Chic&Basic Habana Hoose is the ideal place to bed down on a budget after a long day of sightseeing, boutique browsing, and tapas feasting in one of Barcelona's most happening barrios.
True to its name, this themed mid-range hotel offers clean, comfortable rooms complete with Wi-Fi, air conditioning, and potent rain showers. Interiors are characterful and atmospheric, with funky design details sprinkled throughout, and breakfast can be enjoyed in the gorgeous onsite restaurant, Carmina, which resembles the patio of a grand Cuban colonial house, with characteristic arcades, tall classical columns, and a wraparound interior balcony covered in exotic plants.
Don't miss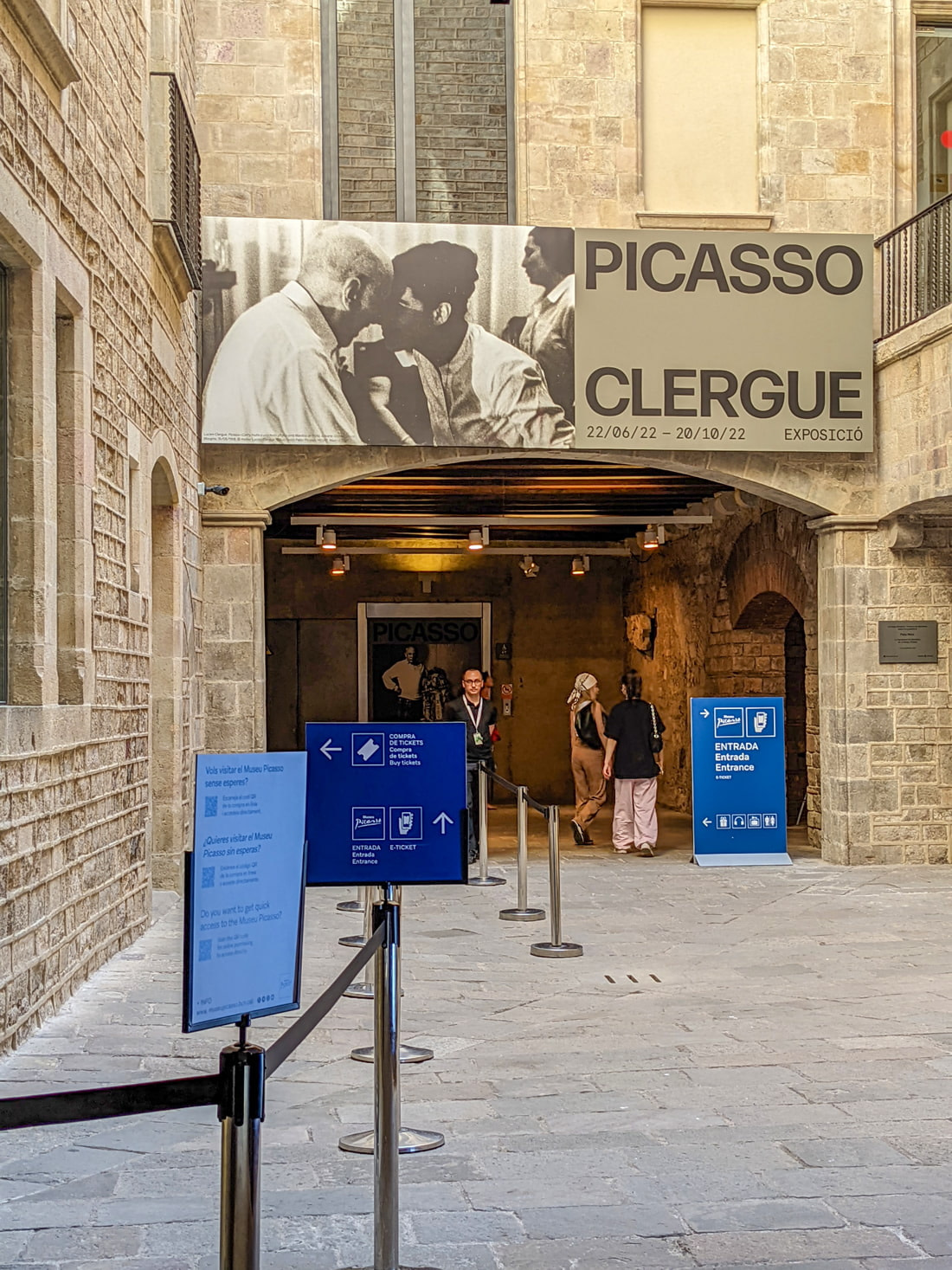 Basilica of Santa Maria del Mar, at one end of the Passeig del Born, is one of the finest examples of Catalan Gothic architecture.
The Picasso Museum, spread over five Gothic palaces on Carrer de Montcada, houses one of the world's most extensive collections of works by the 20th-century Spanish artist.
The UNESCO-listed Palau de la Música Catalana by modernist architect Lluís Domènech i Montaner is a true masterpiece of Catalan Art Nouveau. If you can, take the 50-minute guided tour, or better yet, enjoy one of the magical concerts held here throughout the year.
Coffee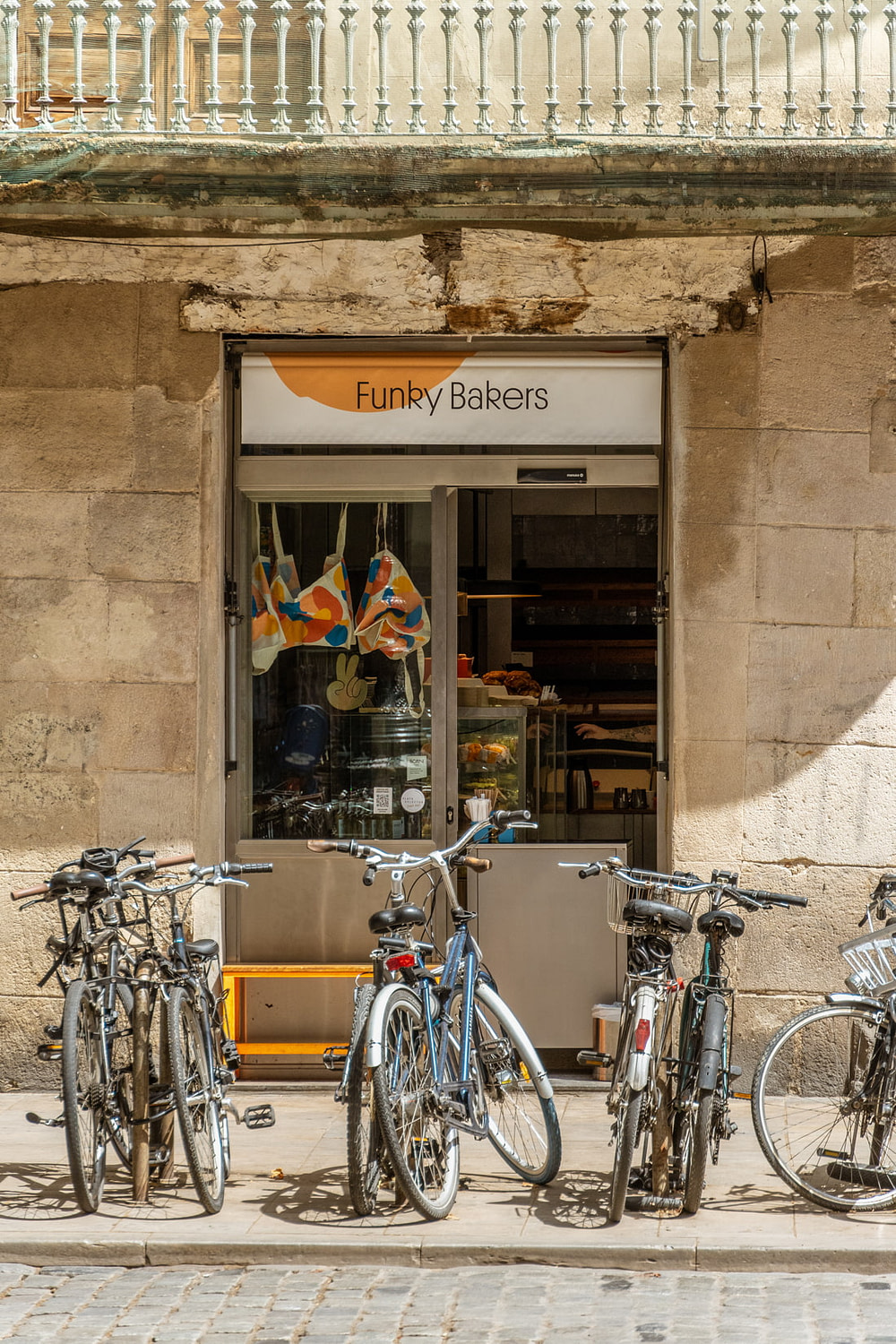 El Born has a colorful assortment of hipster cafés where specialty brews, freshly baked goods, and healthy vegan fare are served until late in the afternoon.
Hidden Coffee BCN roast their own beans in-house and serve a wide variety of pour-over and espresso-based drinks. There's seating inside if you are looking to get a little relief from the heat outside.
Funky Bakers sits right opposite Santa Maria del Mar, on Passeig del Born, and offers a selection of delicious sandwiches and pastries along with a nice cup of coffee from acclaimed local roaster Nomad. Grab a babka and an espresso and take a seat on one of the stone benches lining Passeig del Born if you want to make a breakfast out of it.
Nomad Cøffee Lab & Shop is easy to miss but worth discovering. Pioneers of the specialty coffee industry in Barcelona, they serve what is arguably the best cup of coffee in town in this sleek Scandi-esque space hidden down the charming Passatge Sert, a few steps away from Palau de la Música Catalana. Otherwise, you can find their expertly roasted beans in many other places throughout Spain and even Europe.
Cafés El Magnifico, Barcelona's oldest coffee roaster, has been around since 1919 and boasts a prime location on the lively Carrer de l'Argenteria. Here, the beans are personally sourced from farms worldwide after an extensive tasting evaluation. You can buy them in bulk or taste them in all specialty formats.
Browse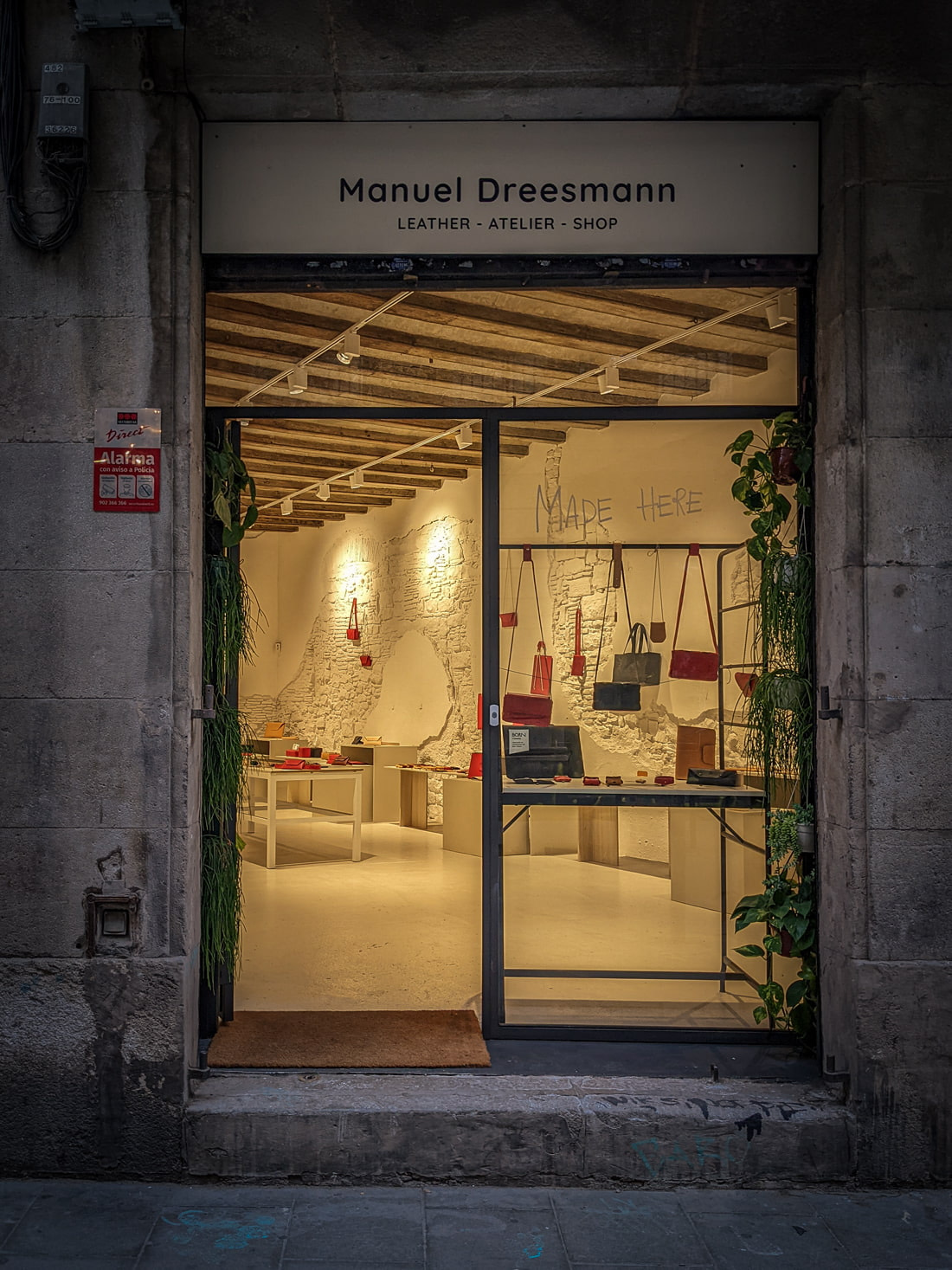 Casa Gispert is a local institution. As one of the oldest specialty food shops in Barcelona, stepping inside feels as if time had stopped: atmospheric wooden shelves piled high with pots and jars storing all kinds of wonders, from dried fruits, exotic spices, and local chocolates to caramelized nuts that have been roasted in the same wood-burning oven since 1851.
Naima Records is a nostalgic treasure trove of vinyls, CDs, and cassettes (mainly jazz but also rock, indie, and flamenco). They also boast a selection of collectors' books and posters at excellent prices.
Manuel Dreesmann, a minimalist leather atelier on Carrer Rec sells contemporary accessories handcrafted in Barcelona, from wallets to laptop sleeves.
Etnia's eyewear collections are inspired by the city of Barcelona and thoughtfully designed using the highest quality natural materials. You'll find their beautiful flagship store right next to Santa Maria del Mar church.
Healthy eats
Stop by Honest Greens in Pla de Palau, which specializes in healthy, innovative dishes made with organic, locally sourced ingredients. Choose from a tasty, colorful selection of market plates, garden bowls, and items to share, or design your own meal by choosing your favorite veggies, protein, salsa, and carbs.
The space is grand and beautifully designed, and there are also seats outside edging the sidewalk for those wishing to watch the world go by. The food on offer is fairly priced and mainly gluten-free, vegetarian, plant-based, and paleo, with a few happy exceptions like their delicious sourdough bread, goat cheese, and grass-fed beef. They're open from breakfast till dinner and serve some fantastic guilt-free cakes, along with specialty coffee and cold-pressed juices, all day long.
Prize-winning pastries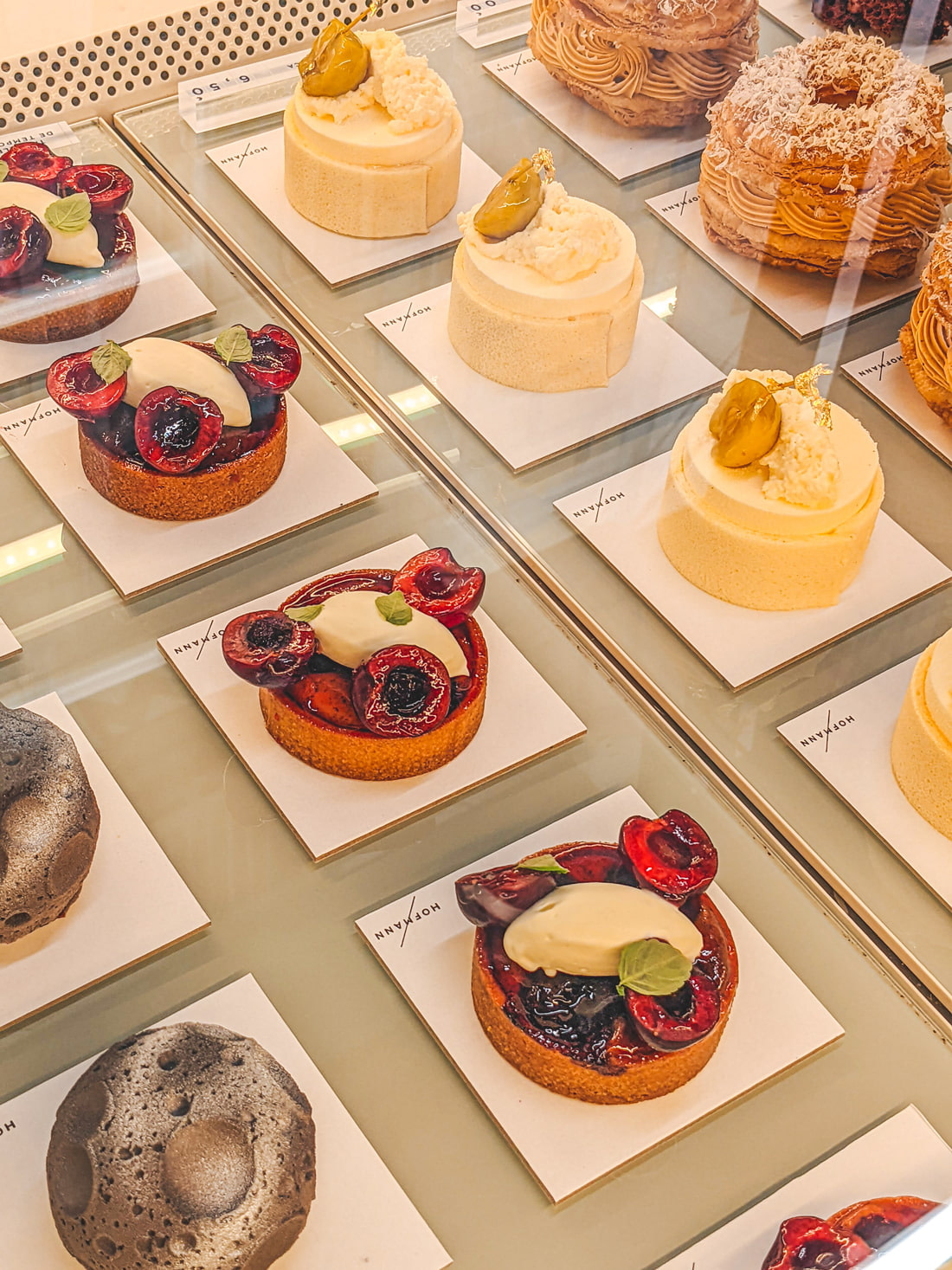 You'll find some of the best croissants in Spain at Pastisseria Hofmann, just off Passeig del Born: there's raspberry, almond, chocolate, and even ham & cheese, but don't leave without trying the famous mascarpone-filled ones, which are worth the trip alone.
A brainchild of late Michelin-starred chef and patissier Mey Hofmann, this charming, little spot also whips up some stellar gourmet cookies and luscious mousse-filled creations that look too pretty to eat – no wonder it has been many times voted the best pastry shop in Catalonia.
Memorable dinner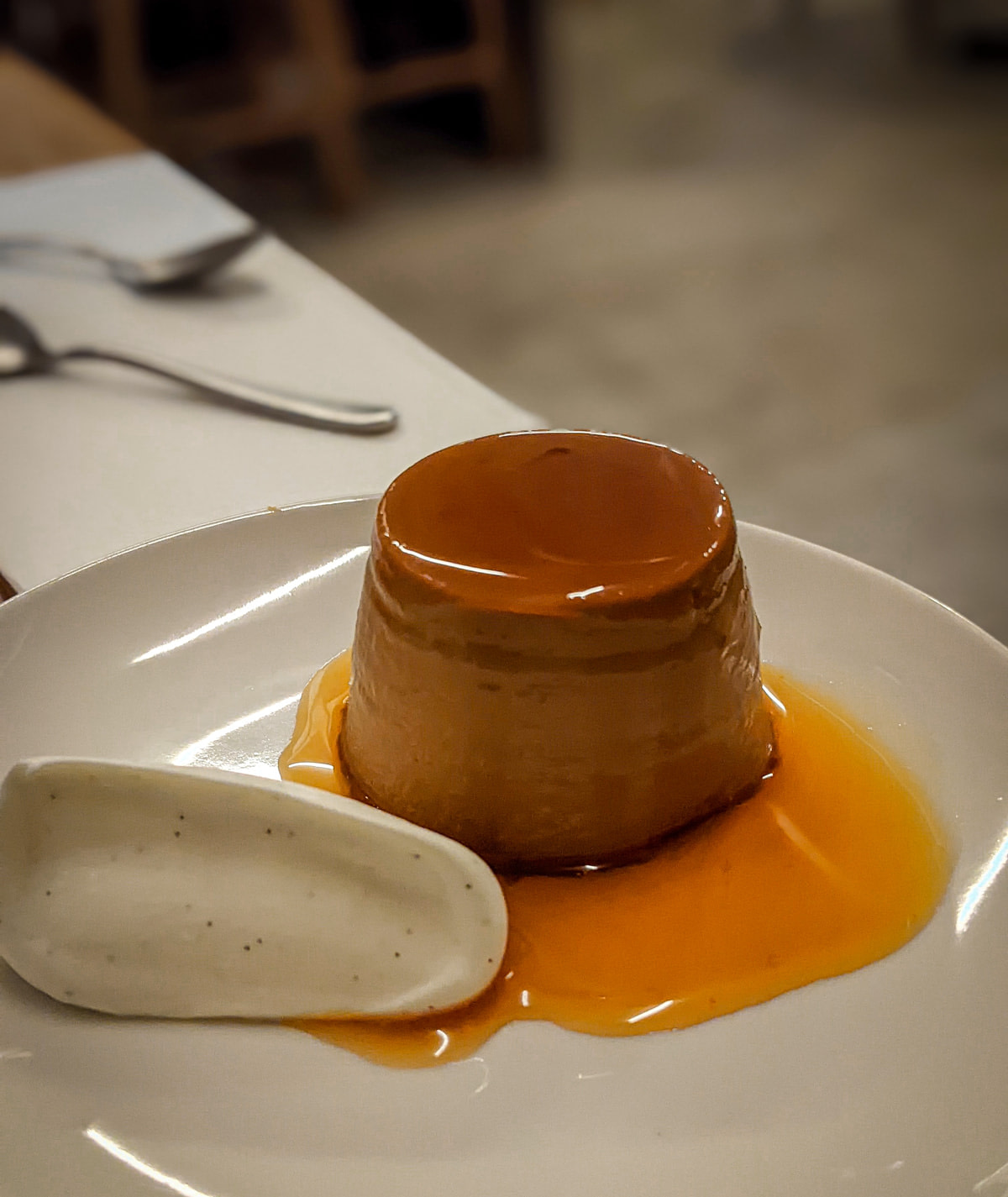 It's easy to get overwhelmed by the sheer volume and variety of places to eat in Born. The area is replete with fusion restaurants, trendy brunch spots, and perpetually busy tapas bars, but none of them is as memorable as Proper BCN.
Transplanted from Buenos Aires to a fairy-lit backstreet of El Born, this intimate space with a friendly, unpretentious atmosphere used to be a regular entry on Latin America's 50 Best Restaurant list. Nowadays, it attracts a mix of epicurean Barcelonians and in-the-know out-of-towners who come for Argentine chef Augusto Mayer's artful wood-fired cooking.
Start your dinner with their unbelievably delicious sourdough bread and olive oil and finish it off with the scrumptious dulce de leche flan with vanilla bean whipped cream – arguably, one of Barcelona's most epic desserts. In between, treat yourself with luscious marinated sardines on a bed of roasted peppers, roasted tomatoes topped with creamy oyster sauce, or a perfectly cooked pluma ibérica. The menu is small, seasonal, and creative, accompanied by carefully curated organic wines. The service is excellent and the prices are relatively inexpensive for the quality.
Storied cocktails
Head to Dr. Stravinsky or Paraiso, two of the world's best bars, both located in Born. The latter, a stylish speakeasy hidden behind the fridge door of a pastrami sandwich shop, serves theatrically mixed concoctions in a surreal, dimly lit setting. It's very popular so expect a queue outside on any given evening.
Dr. Stravinsky, on the other side, resembles an old-fashioned pharmacy with backlit infusing jars lining the sultry red walls. Just like Paraiso, they take their craft cocktails seriously, making their own spirits in-house and constantly experimenting with intriguing flavors. Camp Nou, a refreshing drink made with dill, cilantro, thyme syrup, lime, house-distilled gin, and dry sherry, is one of their bestsellers.
For wine lovers
There's no better destination than Bar Brutal. One of the few true natural wine bars in Europe, they source organically farmed, zero-additive wines from around the world and pair them with creative Italian-style tapas in a funky, laidback setting right around the corner of the Picasso Museum.
While away an afternoon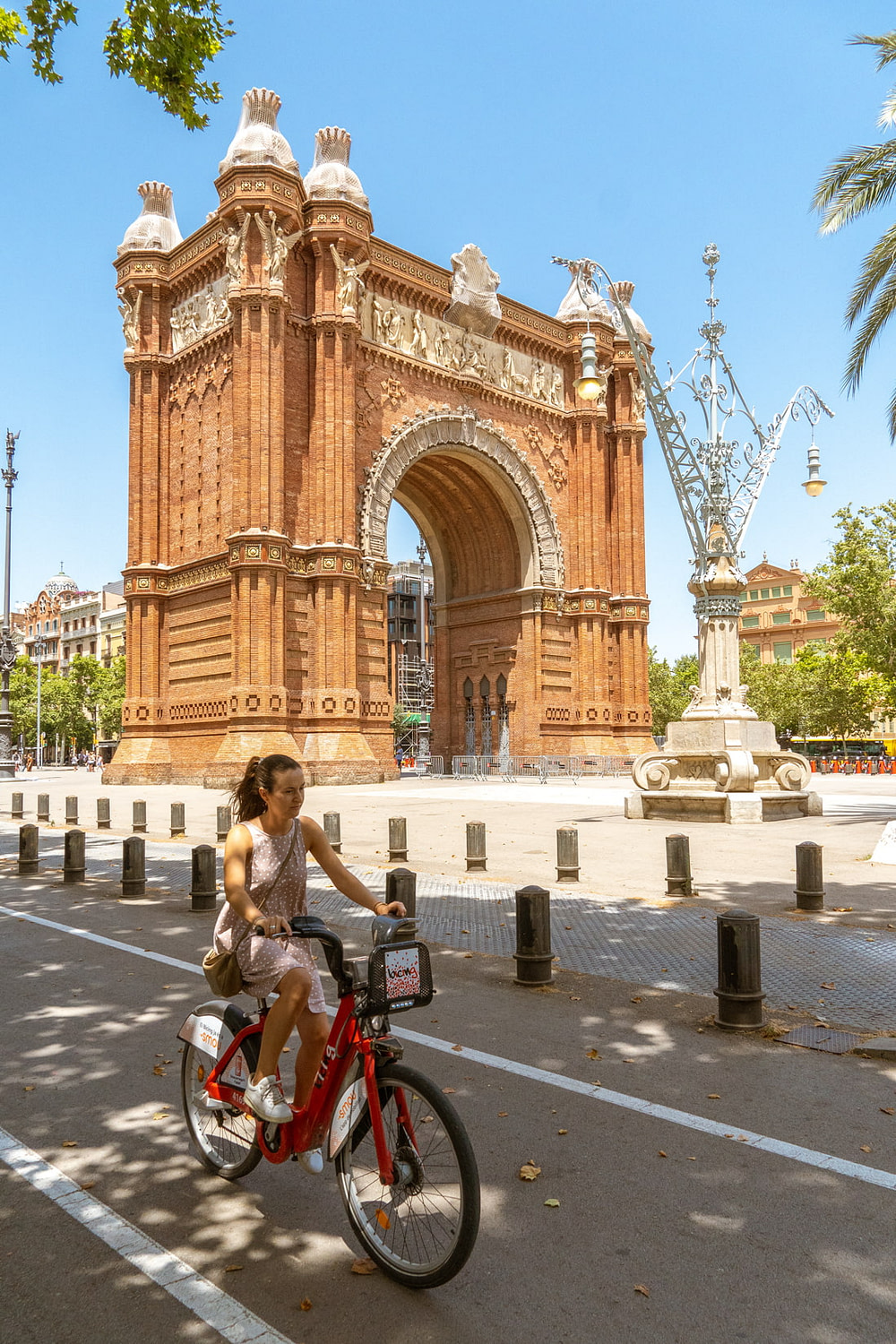 Wandering around Parc de la Ciutadella, Barcelona's largest urban park. Enter through the Modernista-style Arc de Triomf and stroll along its tree-lined paths and sprawling flowerbeds for a slice of authentic city life. Among the many things to do and see: Domènech i Montaner's playful Castell dels Tres Dragons, Barcelona Zoo, and Cascada Monumental – an ornate fountain and waterfall decorated with spectacular sculptures and designed by Fontserè with the help of Gaudí.
If it rains
Slide into AIRE Ancient Baths Barcelona for a few hours of pampering and relaxation amidst brick vaulted ceilings, flickering candles, and dazzling blue pools reminiscent of ancient Roman baths. Housed in a 17th-century warehouse on Passeig de Picasso, this luxurious oasis also offers rejuvenating massages, steam rooms, a wine bath experience, and warm marble benches for resting in between therapies.