This post contains affiliate links, which means we may receive a small commission, at no additional cost to you, if you make a purchase through these links. See our full disclosure here.
Though based on peasant traditions, Tuscan cuisine it's so fresh and flavorful, it wouldn't be out of place in a fine-dining New York restaurant. The quality of the ingredients is outstanding, the ambiance wonderfully inviting, and the wines to die for.
Beauty, art, and romance await at every turn in this stretch of Italy, and so do endless epicurean adventures. Wine tasting in Chianti and a hearty lunch in a characterful osteria are a must for most visitors, but true foodies may want to go a step further and immerse themselves in the local food culture, deconstruct the story behind each meal, and get a full taste of the region.
Spending a dolce vita kind of afternoon crowned with the day's catch at sea-view Il Pellicano or enjoying a smooth, creamy scoop of gelato in the shadow of San Gimignano's medieval towers are among the best food experiences in Tuscany.
There can be no complete list – not in such a bountiful, heart-warming place, anyway – but if you're seeking an unforgettable culinary escapade, these delicious trips, memorable dinners, and immersive cooking classes are an excellent starting point.
Enogastronomic Tour of Montalcino, Pienza, and Montepulciano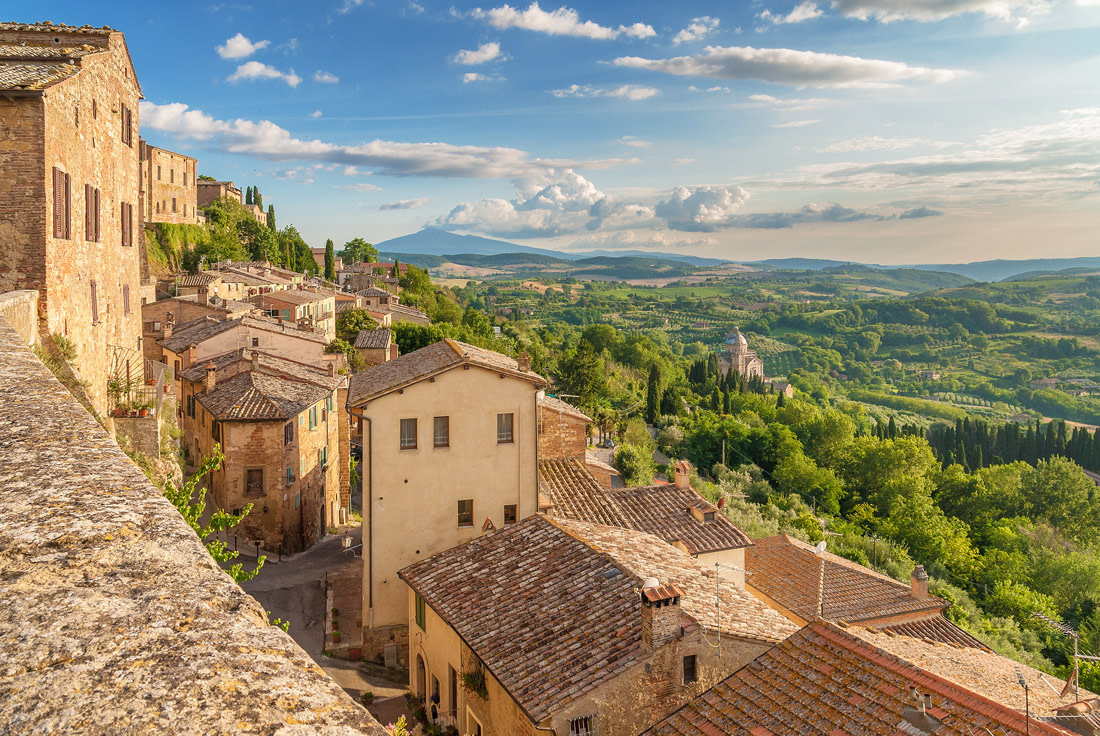 There's hardly a better way to uncover the true essence of Tuscany than with a tour of the picturesque rolling hills and charming medieval villages of the Val d'Orcia. This 9-hour enogastronomic outing from Siena combines sightseeing with delectable food & wine tasting in some of the area's most celebrated destinations.
In addition to exploring the enchanting hilltop towns of Montalcino and Montepulciano, partakers have the opportunity to visit a couple of wineries, sample delicious local wines (including Nobile di Montepulciano) and food, and learn the art of making pecorino cheese in the pretty UNESCO-listed Renaissance town of Pienza, where it originates.
Cooking Class at Villa Bordoni, Chianti
There is an absurd amount of cooking classes on offer in Tuscany, tailored to every level of experience and interest. You can learn how to make your own pasta or foccacia in a traditional farmhouse, discover the secrets of homemade gelato under the guidance of a professional Italian chef, and even enjoy a full-week cookery course in a private villa.
For the ultimate foodie getaway, however, head to Villa Bordoni, a splendid countryside retreat in the hills outside Greve in Chianti, whose culinary credentials extend far beyond the sensational Tuscan fare served in the charming onsite restaurant.
They boast a carefully curated wine cellar featuring more than 200 labels from some of Italy's best producers and plays host to the Chianti Cooking School. The latter welcomes both hotel guests and outside visitors to learn the art of Italian cooking in all its forms, from rustic cucina povera to sophisticated fine dining. Held by a professional chef in the hotel's open kitchen, classes are centered around the preparation of a complete four-course meal and culminate with a tasting of the day's creations.
Michelin Dining in Maremma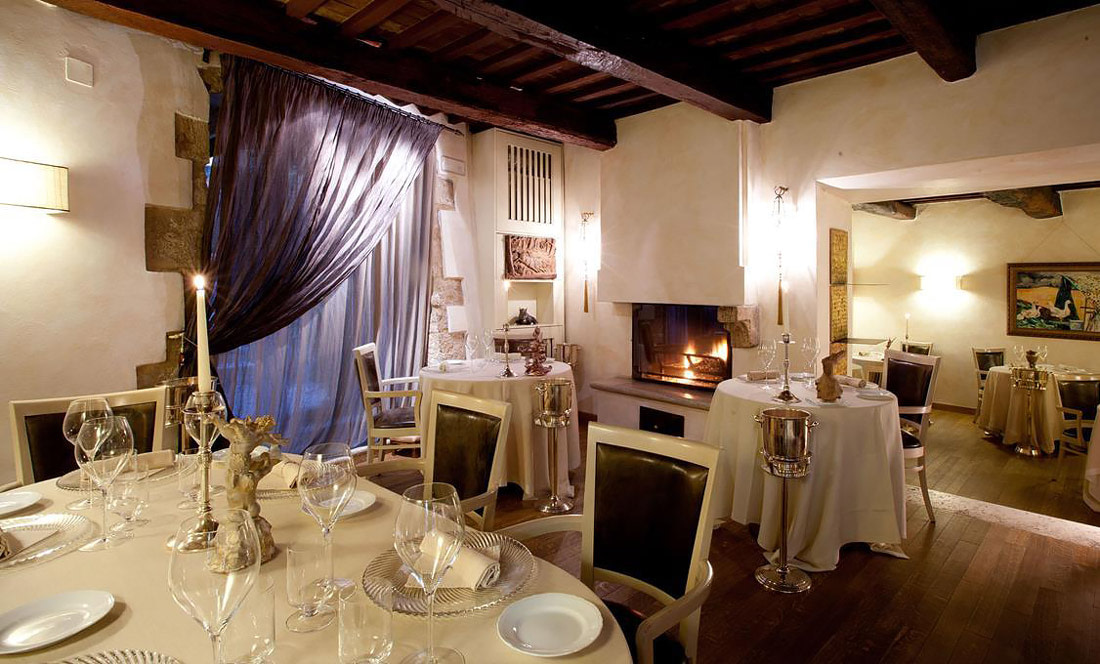 Tuscany is currently home to 35 Michelin-starred restaurants, but a time-warp stone hamlet in the Maremma region is perhaps the last place you would expect to stumble upon one. And yet, there it is – tucked into a stone house amidst the quiet cobbled streets of Montemerano.
Run by much-admired chef Valeria Piccini and her husband Maurizio, Da Caino serves memorable two-star Michelin meals in an elegantly inviting 9-table dining room. The cuisine, although deeply rooted in the regional identity, is experimental and refined, with dishes like wild boar with fennel or fresh Argentario anchovies with tomato sorbet.
Meal with a View at Il Pellicano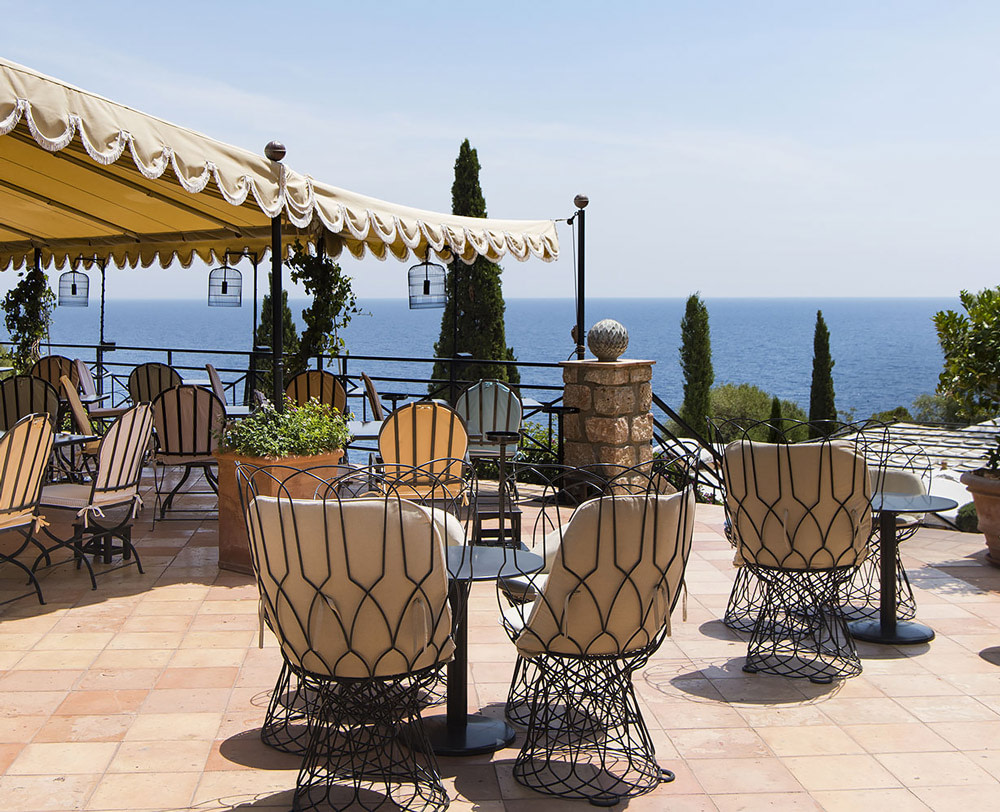 Set into a small bay along the breathtaking Argentario coast, Il Pellicano feels straight out of The Talented Mr. Ripley. This is one of Italy's most enchanting and storied addresses, where beautiful, carefree socialites have been coming to live out their dolce vita fantasies ever since the '60s – whether lounging by the glistening pool, soaking up the sun on the fashionable rocky beach, or lingering over luscious alfresco lunches overlooking the sweeping Tyrrhenian Sea.
This legendary hotel near the pretty seaside town of Porto Ercole is a destination in and of itself, one that captures nearly everyone's vision of a perfect Italian summer. And this being a country of sensory pleasures, food is very much at the center of the experience.
You don't need to be a guest to savor a marvelous candlelit dinner at the Michelin-starred Pellicano Restaurant or to feast on the day's catch at Pelligrill's open-air terrace perched above the Med. Depending on your mood, you can sip on superbly mixed cocktails with a view at Bar All'Aperto or treat yourself to a spectacular Super Tuscan from the remarkable La Cantina cellar. Wine tastings, mixology courses, and cooking masterclasses with Michelin-starred chef Michelino Gioia are also available.
Truffle Hunting in the Tuscan Woods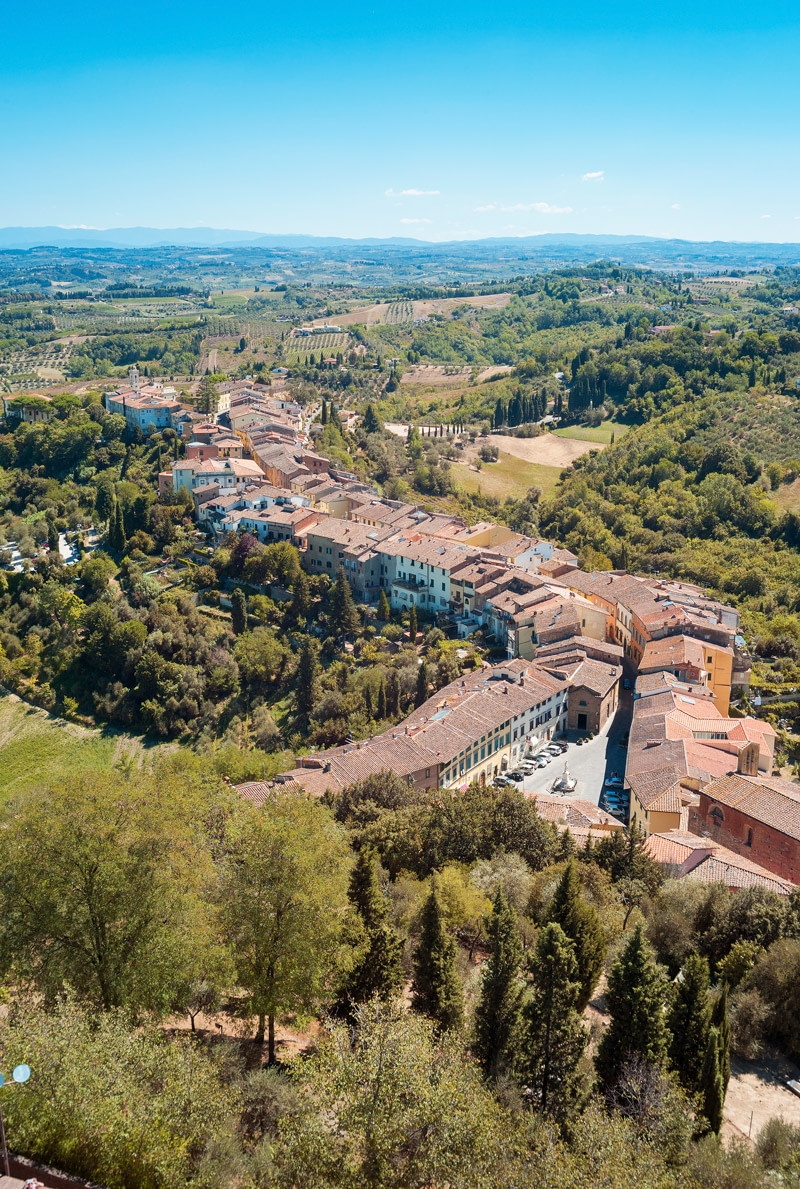 Tuscany's culinary experiences are endless, but hunting for truffles is definitely the ultimate epicurean adventure. The most exquisite of all is tartufo bianco pregiato (the prized white truffle), found between September and December in San Miniato, halfway between Florence and Pisa, but different varieties of this precious Italian delicacy grow year-round in the Tuscan woods.
Searching the countryside for this rare and exciting product is a wonderful, unique activity, and there are lots of opportunities to enjoy it. Giulio Benuzzi (aka Giulio the Truffle Hunter) is one of the best expert truffle hunters around and offers everything from guided walking tours through a Florentine forest with his trained dog Eda to workshops, cooking classes, and gourmet truffle tastings.
World's Best Gelato in San Gimignano
Hidden away in the quaint medieval town of San Gimignano, Gelateria Dondoli is worth the trip alone. Run by former gelato world champion Sergio Dondoli, this is arguably the best place in the world to indulge in homemade Italian ice cream.
The shop is located in the town's main square, Piazza della Cisterna, and specializes in creamy frozen treats prepared with the freshest local ingredients – think organic raw milk and fruits, Sicilian pistachios, and San Gimignano DOP saffron.
Some of the most beloved specialties include Rosemary Baby (with raspberries and rosemary), Crema di Santa Fina (orange cream with Bourbon vanilla from Madagascar, San Gimignano saffron, and pine nuts from Pisa), and Vernaccia Sorbet made with the best vintage Vernaccia wines of the area.
Olive Oil Tasting in Lucca
Tuscany may be synonymous with wine tours, but sampling the area's liquid gold is an equally rewarding foodie experience. Nestled in the fertile hills of Lucca, Fattoria Di Fubbiano is known for producing some of the world's finest extra-virgin olive oils, plus some award-winning Colline Lucchesi DOC wines.
Centered around a 17th-century villa, the farm resembles an ancient Tuscan hamlet and offers guided tours of the winery, as well as wine and olive oil tastings on request. To sample a slice of the farm life and learn about the oil and wine-making process, visitors can also spend their vacation in one of the traditional apartments on the estate.
Tuscany's Best Seafood in Livorno
Fresh fish and seafood reign supreme in Livorno, a vibrant multiethnic port town on the Etruscan Coast. Known especially for its cacciucco (fish stew) and torta di ceci (chickpea pie), the city is a veritable foodie's dream, with one of the biggest covered markets in Europe and buzzing, reasonably priced restaurants galore. The local cuisine is honest, simple, and influenced by the various cultures that have passed through and settled here throughout history, most notably the Jews.
For a true flavor of Livorno, head to Cantina Senese, a charmingly unpretentious eatery in the historic center, where harbor workers and neighborhood families crowd in to feast on divine mussel soup, fried cod and anchovies, and the ubiquitous cacciucco a Livorno.
Other tasty options include Trattoria Antico Moro and Osteria del Mare, both specializing in fresh, authentic home-style seafood dishes.
Dinner at a Wine Estate
You can't leave Italy's premier wine-producing region without visiting some of the area's fantastic wineries. And if you only have time for one, let it be the famous Castello Banfi – a family-owned estate/hilltop castle hotel with a storybook setting in Montalcino. Featuring 7,000 acres of vineyards, it produces some of Italy's finest red wines, including award-winning Brunellos, which can be tasted at their delightful Enoteca Alle Mura, along with grappa, Salsa Etrusca, and a selection of Tuscan sheep cheeses and cured meats.
Try to plan your visit around lunch or dinner, as the two Tuscan restaurants on the premises (La Taverna and La Sala dei Grappoli) serve splendid regional food with an haute twist in glorious surroundings.
Tuscany's Chocolate Valley
Stretching from Pisa all the way to Prato, the Chocolate Valley is where you'll find some of Italy's leading artisan chocolatiers, along with their small factories and gourmet boutiques.
A pioneer in the production of chocolate in Tuscany is Roberto Catinari, who opened his legendary chocolate shop in Agliana over 30 years ago after studying with Swiss chocolatiers for two decades. His rich, velvety pralines, which come in more than 100 varieties, are still regarded as some of the nation's finest.
The area also includes the spa resort of Monsummano Terme, where Andrea Slitti, the first non-Frenchman to win the prestigious Grand Prix de la Chocolaterie de Paris, serves up decadent treats in a charming café; as well as the village of Pontedera, where widely-famous Amedei, run by the Tessieri family, produces what is arguably the best chocolate bar in the world.
Another must-stop on your Chocolate Valley tour is Casa De Bondt in Pisa, whose Dutch-born confectioner has been chosen among the 15 best chocolate manufacturers in the world. His award-winning creations are flavored with Sicilian lemon, toasted coffee, or bergamot, and visitors can also participate in courses and tastings.
Food & Wine Festivals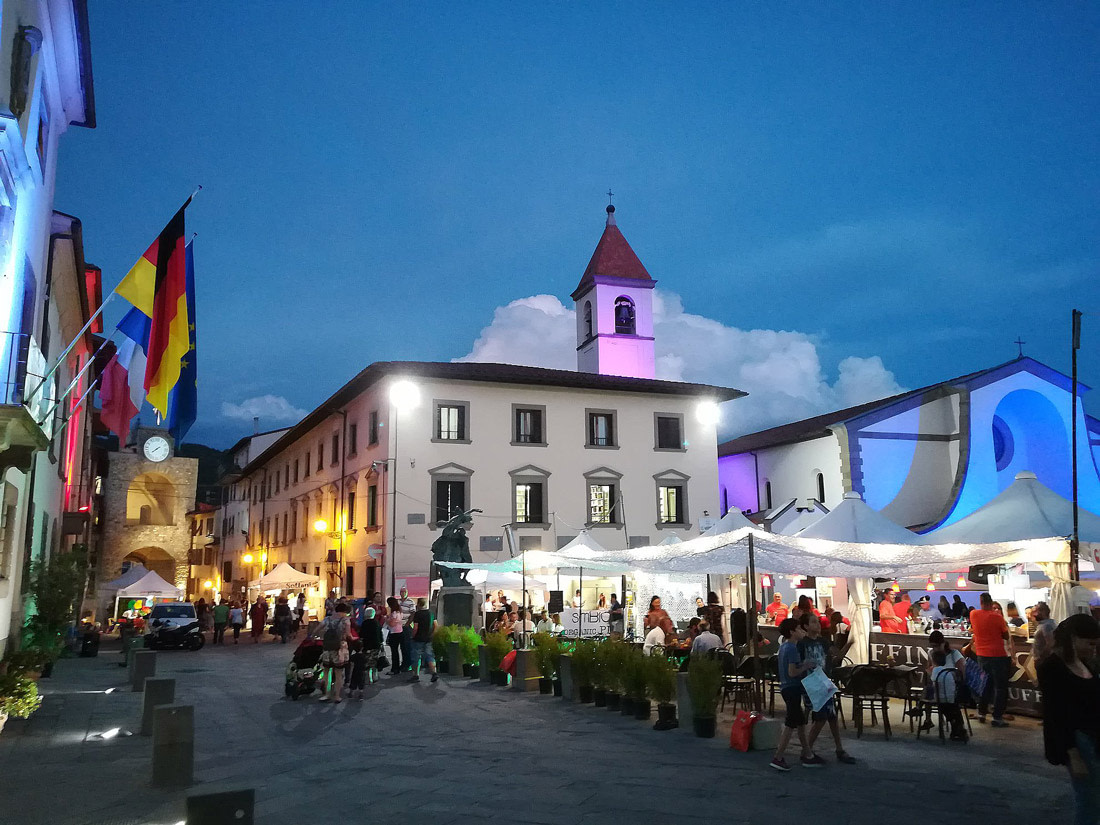 As one of the world's culinary meccas, it's no surprise even the tiniest, most remote village in Tuscany celebrates its local specialty with a sagra (local food festival). The region is overflowing with fairs honoring everything from fresh wine and olive oil to truffles, chestnuts, and wild boar. Most of these take place during fall and are an excellent way to delve into the culture and discover the area's most esteemed products.
One of the most famous is Boccaccesca, an annual food and wine extravaganza taking place on the narrow medieval streets of Certaldo Alto. Traditional Tuscan dishes like porchetta and ribollita soup are available to sample during the event, and so are local cheeses, cured meats, and revered wines like Chianti Classico or Brunello of Montalcino.
Other notable gastronomic festivals include the White Truffle Fair in San Giovanni d'Asso, Sagra del Cinghiale di Chianni (the Wild Boar Festival of Chianni), Il Desco in Lucca, and Cookstock in the historic center of Pontassieve.
Bistecca alla Fiorentina at Del Fagioli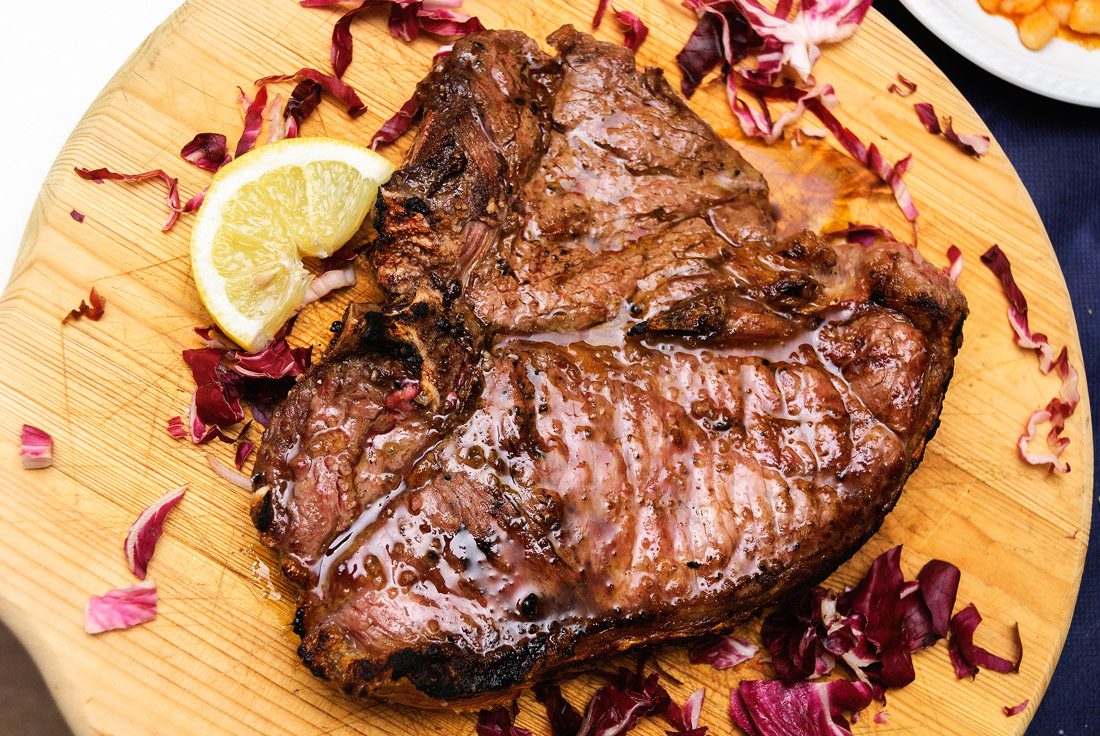 Few dishes are more quintessentially Tuscan than bistecca alla Fiorentina, the thick, perfectly grilled T-bone cut from the region's highly prized Chianina cattle breed. So if it's melt-in-your-mouth steak you're after when in Florence, Del Fagioli is one of the best places in town to get it.
Established in 1966, this family-run trattoria in Santa Croce specializes in authentic home-style Florentine classics, served in atmospheric wood-paneled dining rooms, along with delicious house Chianti.
The menu is bursting with staples of Tuscany's cuccina povera like ribollita (traditional bread soup), penne strascicate (scrambled pasta), and bollito misto (mixed boiled meats), but locals are particularly fond of their signature fagioli all'olio (white beans drizzled with olive oil) and the flawlessly done bistecca alla Fiorentina, which is among the best in Florence.
Medieval Sweets in Siena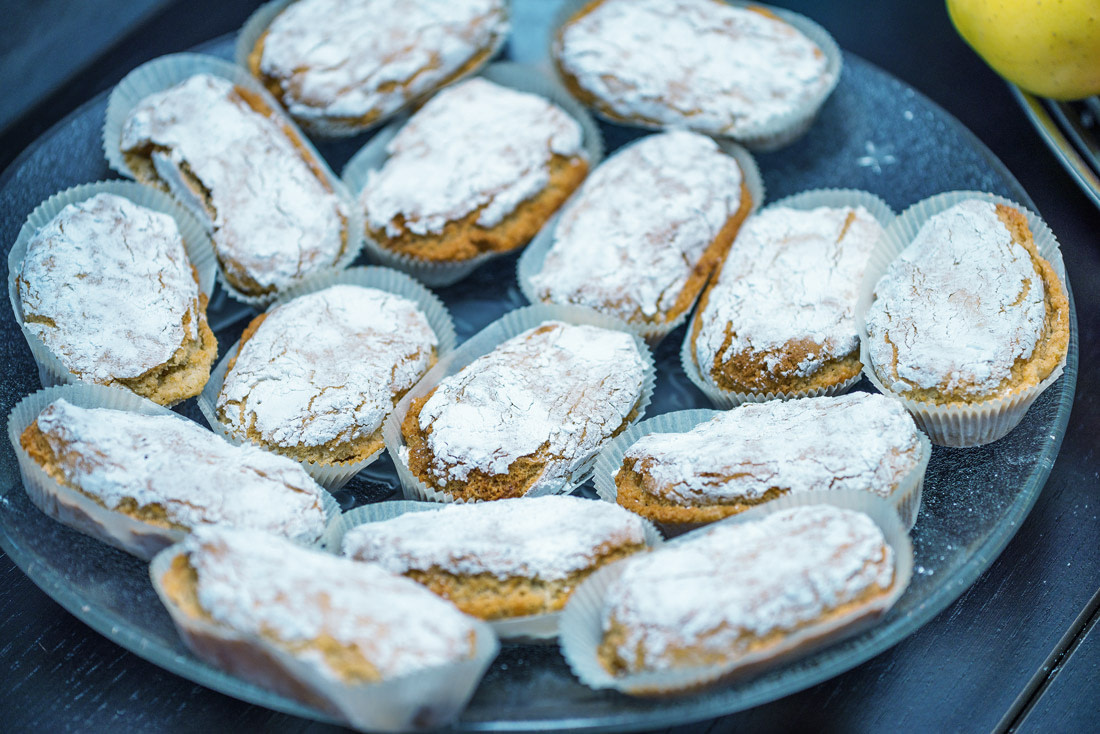 With marvelous Gothic architecture, fantastic osterie, and an epic horse race dating back to the 6th century, Sienna is a veritable feast for the senses. And no visit to this splendid Tuscan city would be complete without tasting its typical dolci.
Cavallucci (anise-flavored biscuits with candied orange peels), ricciarelli (soft almond cookies), and the famous panforte (spicy cake with dried fruits) are all steeped in ancient times and sold in the sweet-smelling pasticerrie lining the city's picturesque honey-colored streets.
You'll find the best Sienese pastries at Nannini, the oldest pastry shop in town and one of the most illustrious in the whole Italy, but there are piles of delightful bakeries around town to satisfy your sweet tooth.
Established in 1944, Pasticceria Bini is another Sienese institution famed for its crispy, almond-studded cantuccini, while Pasticceria Sinatti dishes out a killing Panforte Margherita. Also, locals swear by the delightfully chewy, freshly-backed ricciarelli (sugar-dusted almond biscuits) served at La Nuova Pasticceria since 1961.
Farm-to-Table Eating at Il Canto Del Maggio
Seeking out authentic gastronomic experiences is always a priority when visiting Tuscany, but few of them actually compare with a "zero kilometer" meal in an agriturismo or a farm-to-table restaurant.
One such place is Il Canto Del Maggio, a delightful Slow Food establishment nestled in the Valdarno countryside, around 40 minutes from Florence. Owner Mauro and his daughter Simona serve dreamy Tuscan fare lovingly prepared with fresh, seasonal ingredients straight from their colorful, organic orta (garden). Meals take place in a quaint, convivial atmosphere – either in the traditional dining room or outside on the gorgeous terrace – and are accompanied by delicious local wines.
A Culinary Walk Through Oltrarno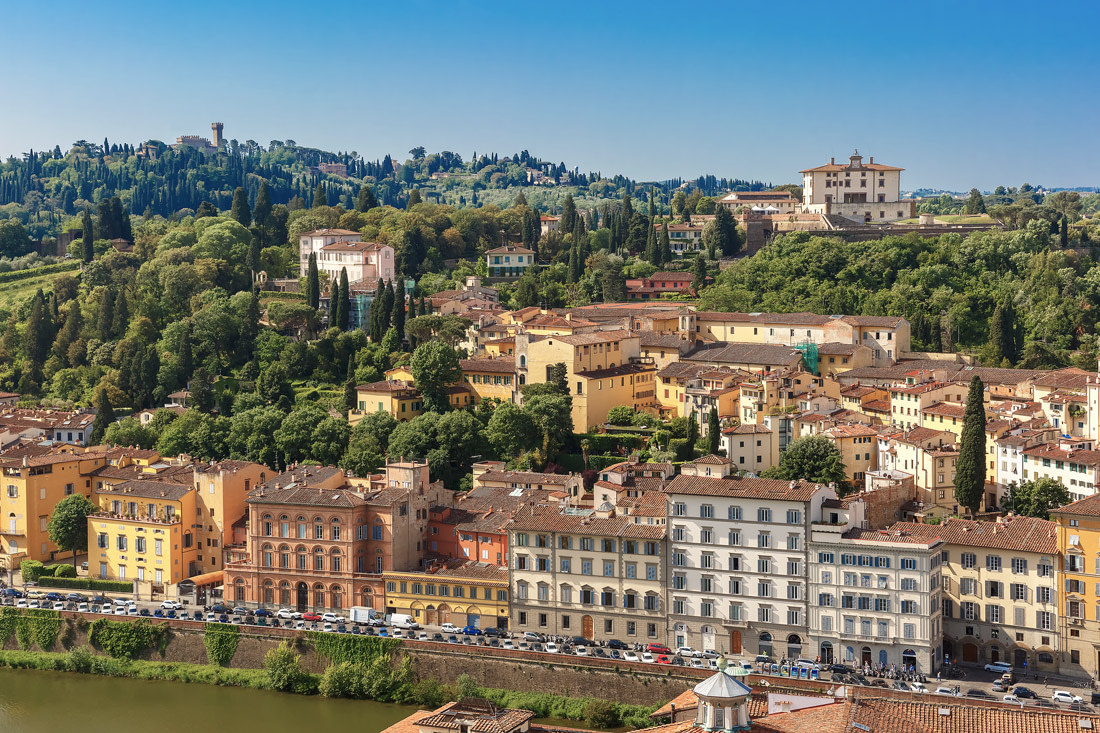 Located on the other side of the Arno river, Oltrarno is a vibrant, bohemian district replete with artisans' shops, hearty trattorie, and fashionable restaurants.
If an authentic taste of Florence is what you're after, then this 4-hour walking food tour through Oltrarno might be right up your alley. From crostini to lampredotto (cow stomach sandwich), you'll have the chance to discover and sample some of the area's most famous delicacies while strolling down the neighborhood's atmospheric cobblestone streets. The experience includes numerous food and wine tastings at 8 authentic locales, including topnotch gelato, typical Tuscan cheeses & finocchiona (Florentine fennel-spiced salami), as well as a hearty traditional soup/stew in a local trattoria.