One of the great joys of traveling is the chance to indulge in flavors you don't run into every day, and these small European towns offer precisely that, along with plenty of wonderful ways to spend your time when you're not delighting your taste buds.
A love for seasonal, locally sourced ingredients and a new generation of young, talented chefs with a sense of adventure have blessed these locales with a dynamic food scene. That alone is an impressive feat, but these gastronomic gems also boast thriving farmers markets, artisanal food shops, and a slew of culinary festivals that highlight the regional delights.
Add to the mix some award-winning restaurants that combine centuries-old culinary traditions with imaginative tastes, unique hole-in-the-wall eateries, and a smorgasbord of different cultures that have left their mark on the local cuisine, and these places are worth a trip for the meals alone.
If eating your way through a new destination sounds more appealing than frantically racing from museum to cathedral, consider paying the following European foodie towns a visit.
Sibiu, Romania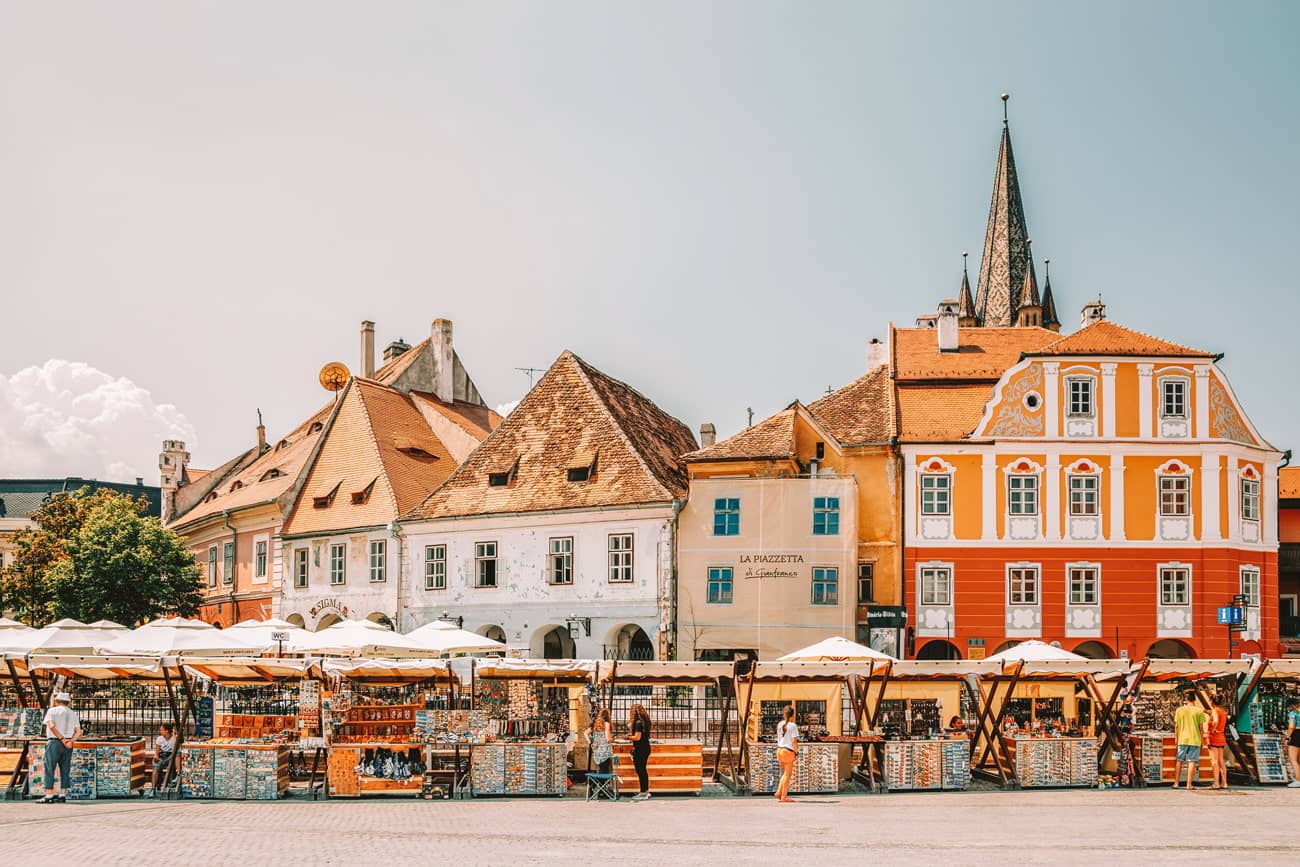 There's a lot to love about Sibiu; from idyllic Old Town streets lined with colorful architecture to a flavorful food scene that celebrates the area's multi-ethnical identity.
Surrounded by green meadows and the snowy ridges of the Carpathian Mountains, this perfectly sized Transilvanian town has always been famous among Romanians for its delicious sheep's cheeses, dry winter salami, and comforting stew pots. However, its hearty, ethical cuisine is now being elevated to new levels (while staying true to its roots) by ambitious chefs and restaurateurs, and appreciated internationally thanks to the title of European Region of Gastronomy received in 2019 by Barcelona-based IGCAT.
Thanks to the use of seasonal, local produce and the multitude of cultural influences that have shaped the region over the centuries (Germans, Hungarians, Jews, Armenians, Roma, Greeks, Turks), the dining scene here is unbelievably good and diverse, especially for such a small town. Sweet-smelling bakeries selling traditional pies dot the picturesque cobbled squares, and smart bistros spill their tables into elegant stone courtyards hidden behind the atmospheric alleys of the historic center.
Sibiu's best restaurants serve everything from Italian classics to trendy brunches to exquisite farm-to-table eats. Plus, a roster of gastronomic festivals and events featuring regional and seasonal products take place in town throughout the year, making you want to come back over and over again.
Vejer de la Frontera, Spain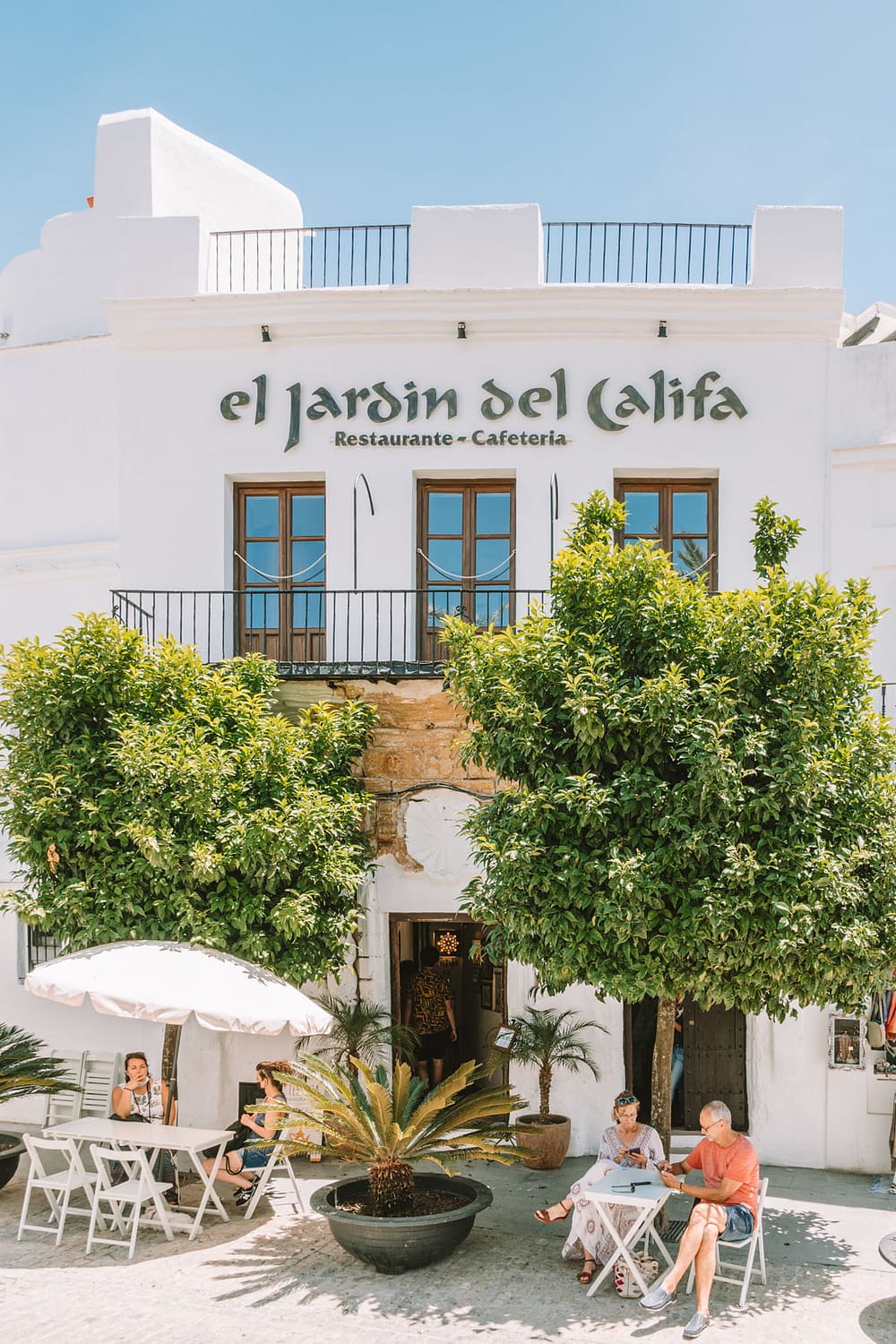 As you walk around this fascinating white town in the province of Cádiz, you can hardly turn a corner without tripping over an excellent restaurant.
With romantic Medina-like alleys, blindingly white Moorish architecture adorned with colorful flower pots, and glorious viewpoints overlooking the rolling Andalusian countryside, Vejer de la Frontera looks as good as it tastes.
The local cuisine, influenced by the land, the nearby Atlantic Ocean, and the Arabs, is not only of excellent quality but surprisingly creative and ever-changing. Sleek restaurants have elevated the town's specialties – Retinto beef, almadraba tuna, and lomo en manteca (pork loin in lard) – into veritable gourmet treats, while Vejer's atmospheric tapas bars offer a mix of traditional and contemporary Andalusian bites alongside wonderful sherries (fortified dry white wines from the province of Cádiz).
For a spectacular dinner in theatrical (literally) surroundings, head to Las Delicias, a splendidly restored old theater specialized in premium meats & fish fashioned into contemporary creations. You also won't want to miss an afternoon of Moroccan tea accompanied by nutty baklavas and jaw-dropping views on the panoramic terrace of La Tetería del Califa.
Samobor, Croatia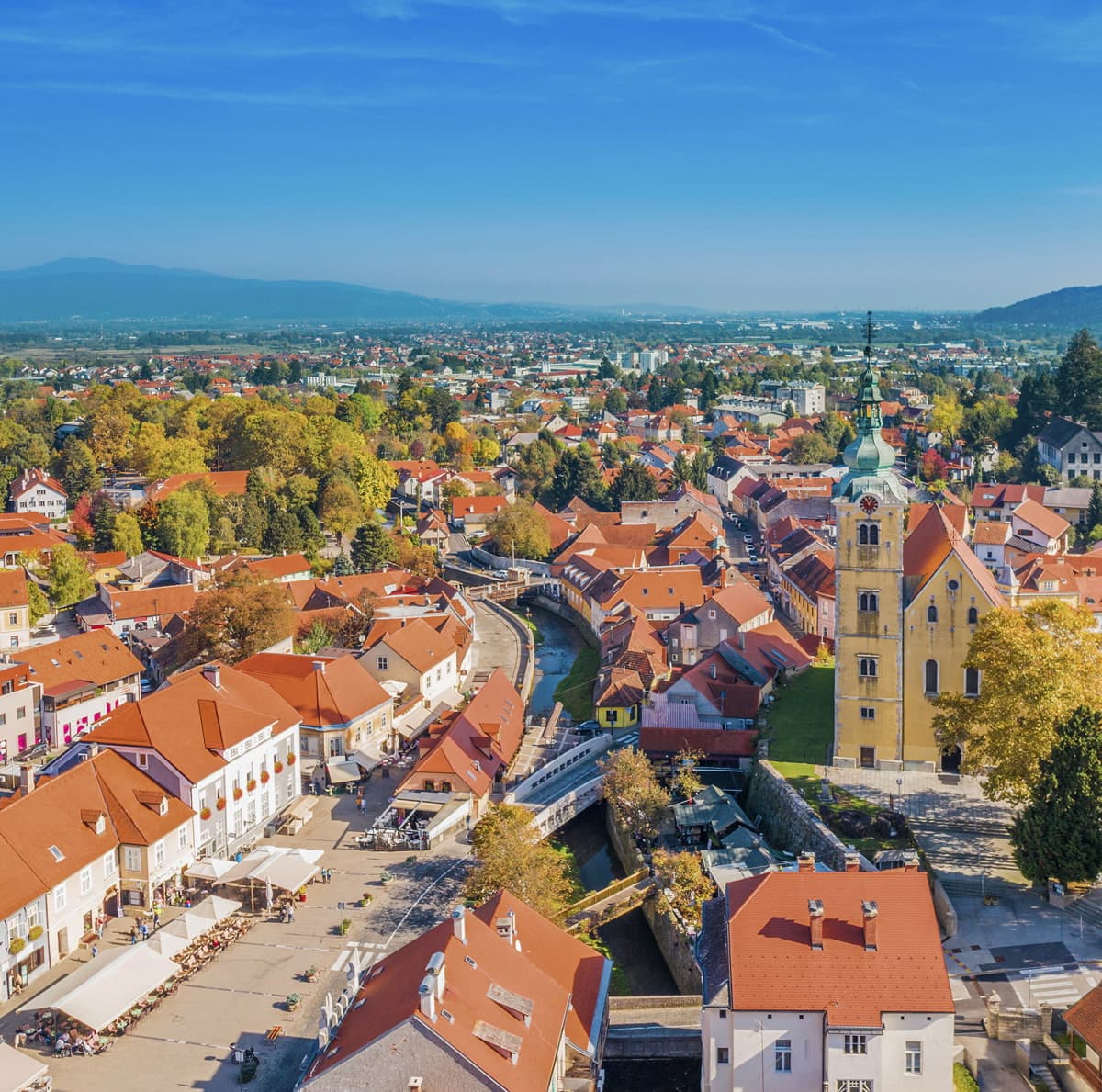 A popular day trip from Zagreb, Samobor blends pretty scenery with scrumptious cuisine and a delightfully laid-back vibe.
Established in the 13th century, this charming little town woven with elegant Baroque architecture and fairytale wooden bridges is a pleasure to wander on foot. Start in the Kralj Tomislav Square, in the heart of the Old Town, where you can partake in the local coffee culture and enjoy one of Samobor's most emblematic gastronomic treats, kremšnite, while surrounded by beautiful pastel buildings.
Protected by Croatia's Register of Cultural Goods, this dreamy pie with a delicate custard cream sandwiched between two layers of puff pastry is best savored at Cafe Livadić, one of the few places in the country where they still make it using the original recipe.
The town is also famous for the Bermet dessert wine and the aromatic muštarda (mustard), both of which are ubiquitous on restaurant menus here along with Samoborska salama (smoked pork salami), Samoborska češnjofka (garlic pork sausage), and Samoborski kotlet (pork with garlic sauce).
One of the most impressive things about the Samobor food scene is the emphasis on tradition and locally sourced produce. Wild mushrooms abound in the nearby forests, trouts swarm the surrounding streams, and the Plešivica wine region, famous for its award-winning Chardonnays, Rieslings, and Pinot Gris, is just a short drive away.
Greve in Chianti, Italy
What Greve in Chianti may lack in rustic Italian charm, it more than makes up for in taste. As a getaway to the Chianti wine region, this down-to-earth market town 30 km away from Florence offers up one of Tuscany's best food experiences. A true foodie's paradise, its streets are bustling with wine shops, enoteche (wine bars), and boutiques selling artisan Tuscan treats.
Surrounded by aged medieval buildings, Piazza Matteotti, its historic central square, is the setting for multiple food and wine related events throughout the year, including Chianti's largest wine fair (Chianti Classico Expo) every September, Il Pagliaio organic farmers' market (on the 4th Sunday of every month, except winter), as well as a notable weekly Saturday market featuring fresh produce from the surrounding region.
Also here you'll find one of Italy's oldest and most esteemed butcher shops, Antica Macelleria Falorni. An attraction in its own right, this butcher's shop-cum-bistro dates back to the 18th century and offers an incredible selection of salamis, prosciutto, and other high-quality cured meats, all of which you can sample onsite along with top local wines.
Elsewhere, restaurants in Greve, whether it's a no-frills pizzeria or a family-run trattoria serving the best of home-style Tuscan cooking, are known for their penchant for fresh, local, and seasonal ingredients, making this town an absolute must for food lovers.
Abergavenny, Wales
A variety of independent food shops, legendary sourdoughs naturally leavened over 36 hours, and one of UK's most creative food festivals make this Welsh market town a mecca for gourmands.
Nestled at the edge of the Brecon Beacons National Park, Abergavenny is surrounded by fantastic outdoor adventure opportunities, yet it's mainly famous for its annual culinary fair. The Abergavenny Food Festival is where the crème de la crème of UK's chefs and gastro-experts gather every autumn to taste, cook, and discuss the area's bounty proudly offered by the best artisan producers from across the region.
Otherwise, the award-winning afternoon tea at The Angel Hotel is a palatial spread of delicious, homemade sandwiches, scones, pastries, and cakes, accompanied by exquisite teas by The East India Company, while The Art Shop & Chapel, housed in a converted church on Market Street, pairs its delicious, reasonably priced dishes made from locally sourced ingredients with Biodynamic wines, craft cider, and local ales.
Epicureans in search of fine dining will find it just outside town at highly acclaimed restaurants like chef Stephen Terry's The Hardwick, or the Walnut Tree Inn – run by Shaun Hill, one of the UK's most successful chefs. For more modern tastes, the Fig Tree Espresso and Gaff Coffee Shop and Deli offer up decadent handmade cakes along with their specialty coffees featuring locally roasted beans.