Picked by Lonely Planet as the best region to visit in 2016, Transylvania, in the heart of Romania, charms its visitors with a rare mix of culture, wild natural beauty, and medieval enchantment.
Here's an insider's guide on the best things to do in the homeland of Dracula:
1. Wander the idyllic Old Town of Sibiu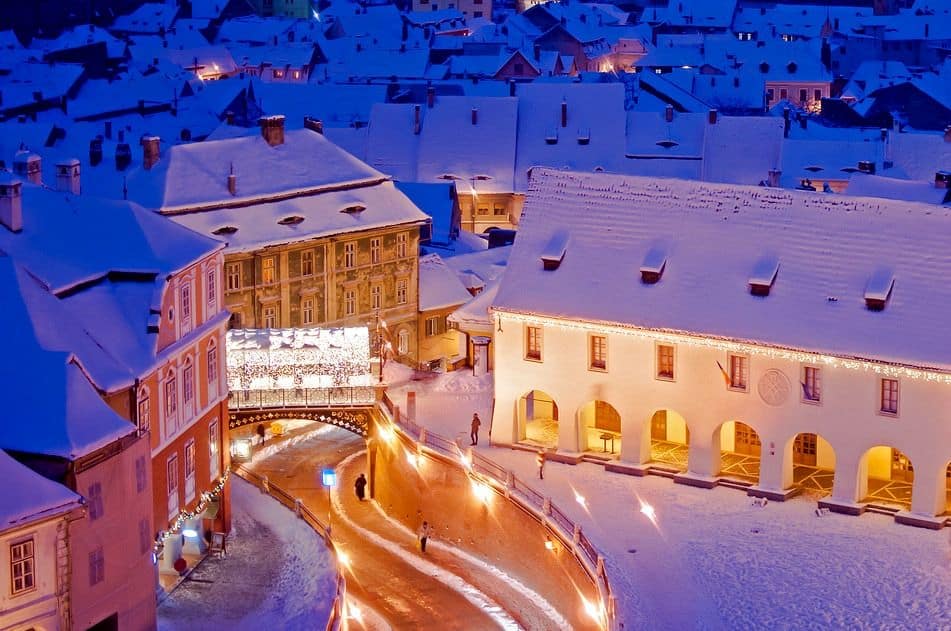 One of Romania's most welcoming and cosmopolitan cities, Sibiu has a rich cultural scene, with some excellent museums, art galleries, and world-class festivals for visitors to enjoy throughout the year. Nevertheless, it is its chocolate-box Old Town, lined with atmospheric cafes and splendid Baroque architecture, that holds all the magic. Think quaint cobblestone streets and handsome plazas, historic buildings that span eight centuries of architectural styles, and secret passageways that lead to nostalgic bookstores and fancy bistros.
2. Drive the greatest road in the world, Transfagarasan Highway
Rising at an altitude of 2,034 meters, the highway that Jeremy Clarkson labelled "the greatest road in the world" twists and turns dramatically through the southern Carpathian Mountains in Transylvania, connecting the cities of Sibiu and Pitesti. With its breathtaking views, crazy hairpin turns, and impossibly steep descents, the Transfagarasan Highway is as much a fantastic challenge for cyclists and motorcycle riders as it is a driver's paradise.
3. Visit the postcard-perfect medieval town of Sighisoara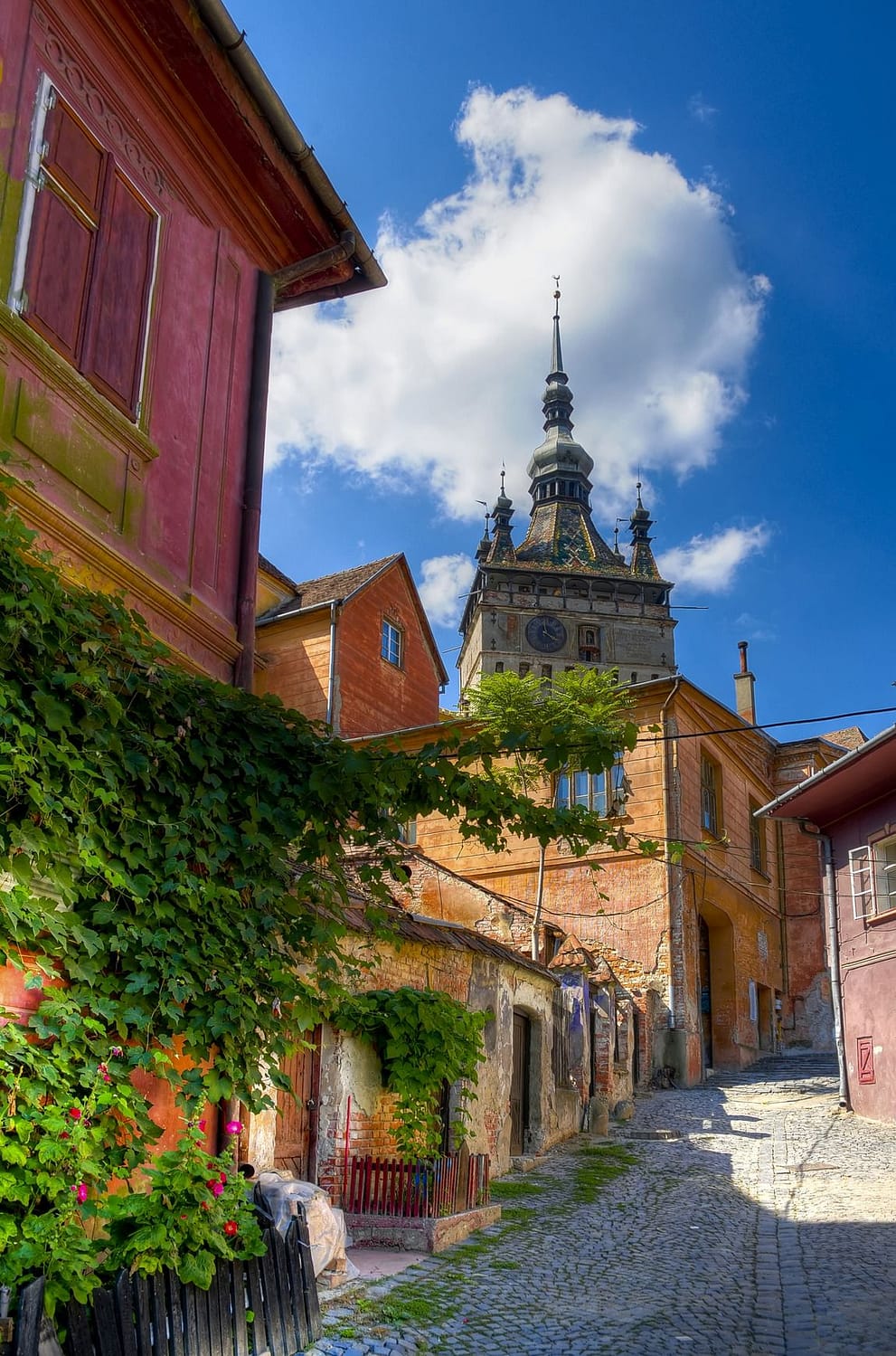 Although known primarily for being the birthplace of Vlad the Impaler (the Romanian ruler who inspired Bram Stoker's Count Dracula), Sighisoara is a fairytale of a city overflowing with colorful architecture and old-world charm. Its UNESCO-listed historic center is an outstanding example of small, fortified medieval town and its idyllic cobblestone streets are full of pavement cafes, souvenir shops, and small art galleries.
4. Tour the frozen-in-time castles and citadels of Transylvania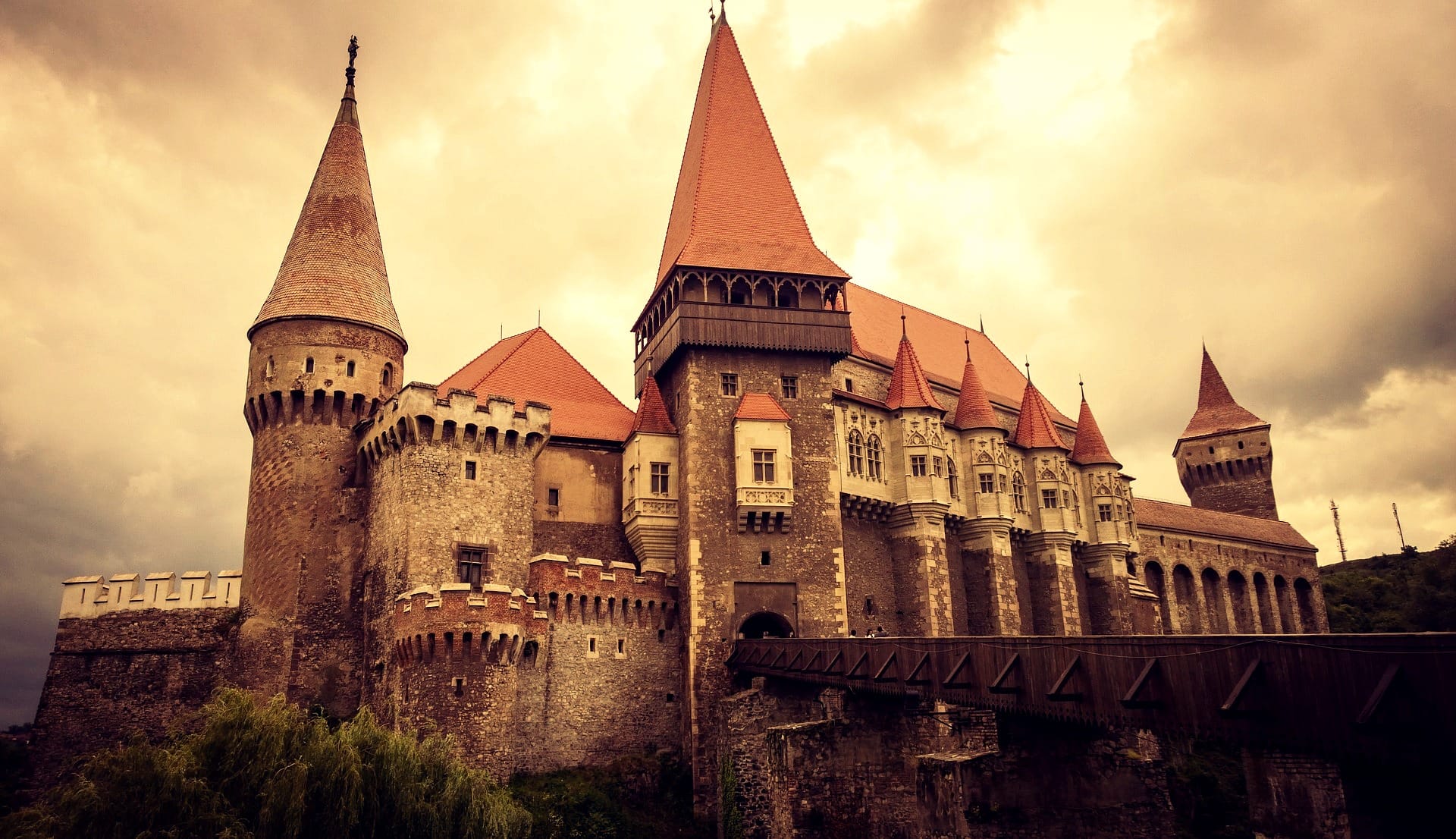 Nestled amidst the lush hills, wild mountains, and enigmatic valleys of Transylvania are a variety of castles and citadels waiting to take visitors back in time.
Bran Castle, the mythical home of Stoker's Dracula, is perched high up on a 200 ft rock in the mountain village of Bran, about 30 km from Brasov. On the same road you'll find the hilltop Rasnov Fortress, built by the Tetonic Knights in the 13th century.
Fagaras Fortress, one of the largest and best preserved feudal castles in Eastern Europe, can easily be visited on a day trip from Brasov, and so can the mighty Peles Castle, near the mountain resort of Sinaia, on Prahova Valley. The latter, although not technically in Transylvania, is no doubt the country's most beautiful castle, a masterpiece of German Renaissance architecture with sumptuous, art-filled interiors and a magical mountain scenery in the background.
Designed by Italian architect Giovanni Morando Visconti, the gorgeous Alba Carolina Citadel in the city of Alba Iulia is the largest fortress in Romania and one of the finest examples of Vauban military architecture in Europe.
Nevertheless, if you were to pick one place that sums up all the mystery, eeriness, and dark history of Transylvania, then the Corvin Castle in Hunedoara would be it. Included by Jules Verne in his Around the World in 80 Days itinerary, this fantastic Gothic monument is a treasure trove of medieval art and history.
5. Have fun in the world's deepest underground amusement park, Turda Salt Mine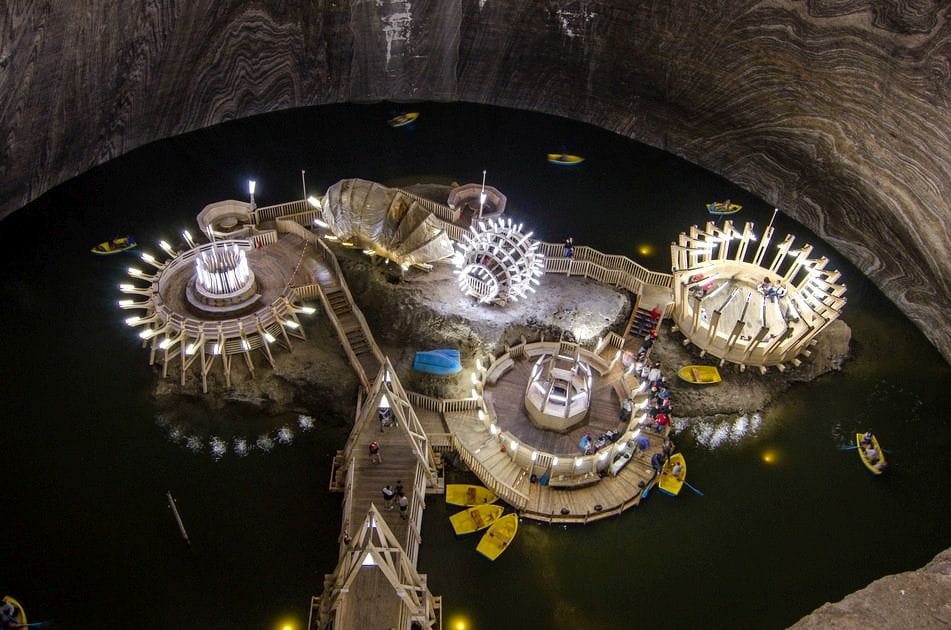 Located 400ft underground, somewhere near the city of Cluj-Napoca, Salina Turda (Turda Salt Mine) is probably the deepest and most spectacular theme park you'll ever see. Inside, against a backdrop of 1000-year-old stalagmites and remarkable light displays, visitors will discover a true underground wonderland, with its own spa, boating lake, and Ferris wheel.
6. Delve into Romania's folk culture at ASTRA Museum in Sibiu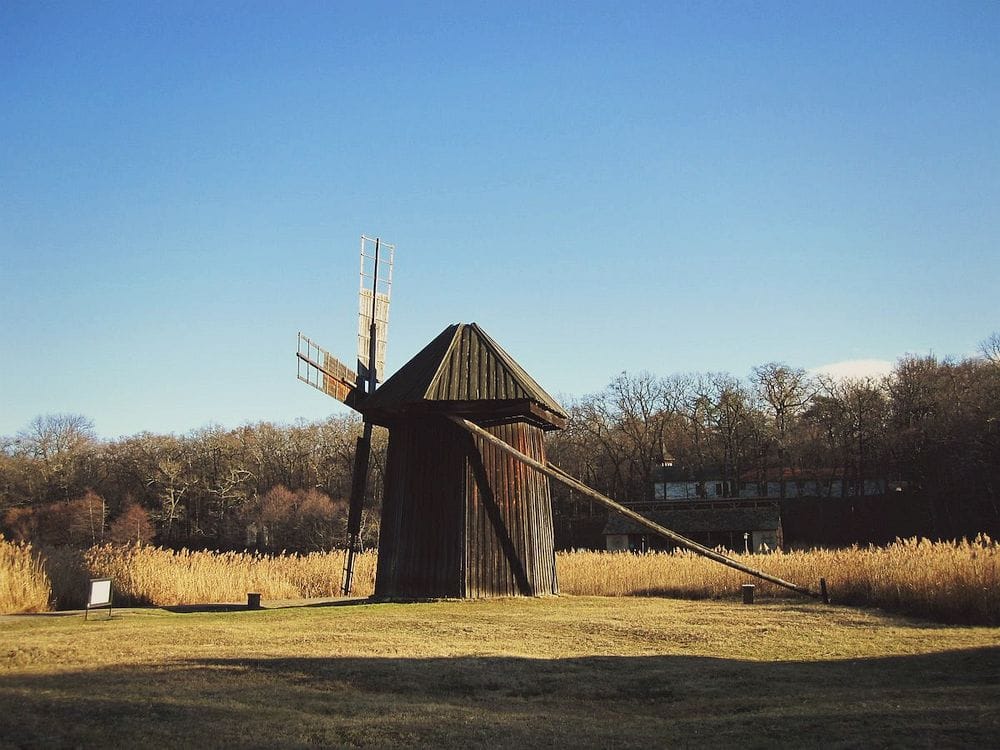 One of the largest open-air museums in this part of Europe, the ASTRA Museum of Traditional Folk Civilization lies in a forest, 3 km south of Sibiu, and displays a stunning collection of traditional peasant houses, windmills, and public buildings from different time periods and regions of Romania.
7. See how old meets new in Brasov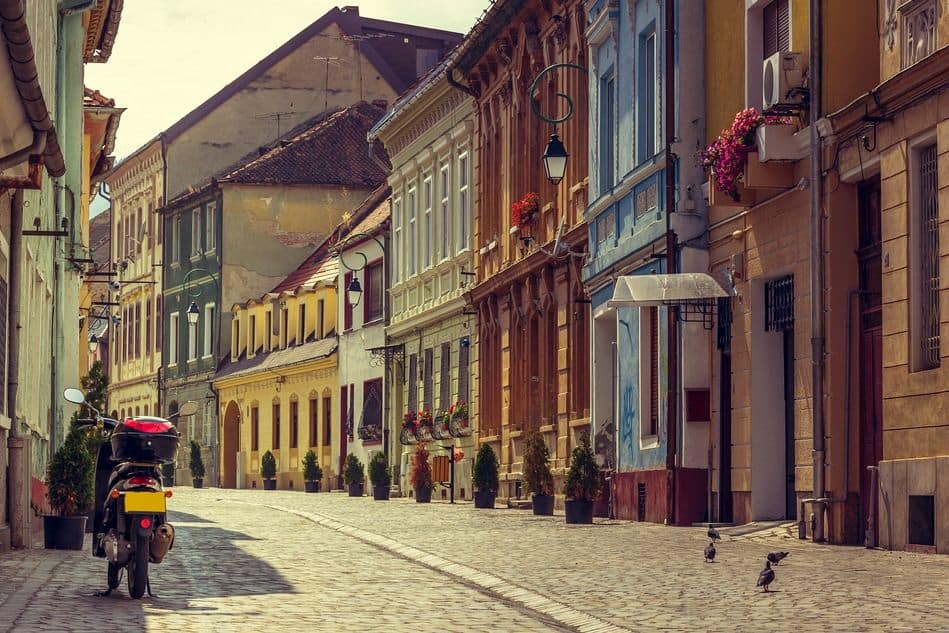 Conveniently located in close proximity to Romania's best ski resorts and surrounded by the Southern Carpathians, Brasov is a modern, cosmopolitan city with a medieval heart. Spend the day exploring its maze of cobbled streets packed full of antique shops and stylish designer boutiques and stop for a coffee and some delicious pastries in Piata Satului, the main square. As for the evening, the offering is quite impressive too, with a plethora of restaurants, pubs, and clubs.
8. Take a trip to Balea Lake
Located at an altitude of 2,034 m in the Fagaras Mountains of Transylvania, the crystal-clear Balea Lake is surrounded by some of Romania's most magnificent alpine scenery. Declared a scientific reservation, this area provides excellent hiking, climbing, and skiing opportunities, while also playing host to Eastern Europe's first ever Ice hotel, during winter.
Balea Lake is located 80 km from Sibiu and can be accessed by car via the spectacular Transfagarasan Highway (in summer) and by cable car from Balea Cascada lodge (in winter).
9. Marvel at the Fortified Churches of Transylvania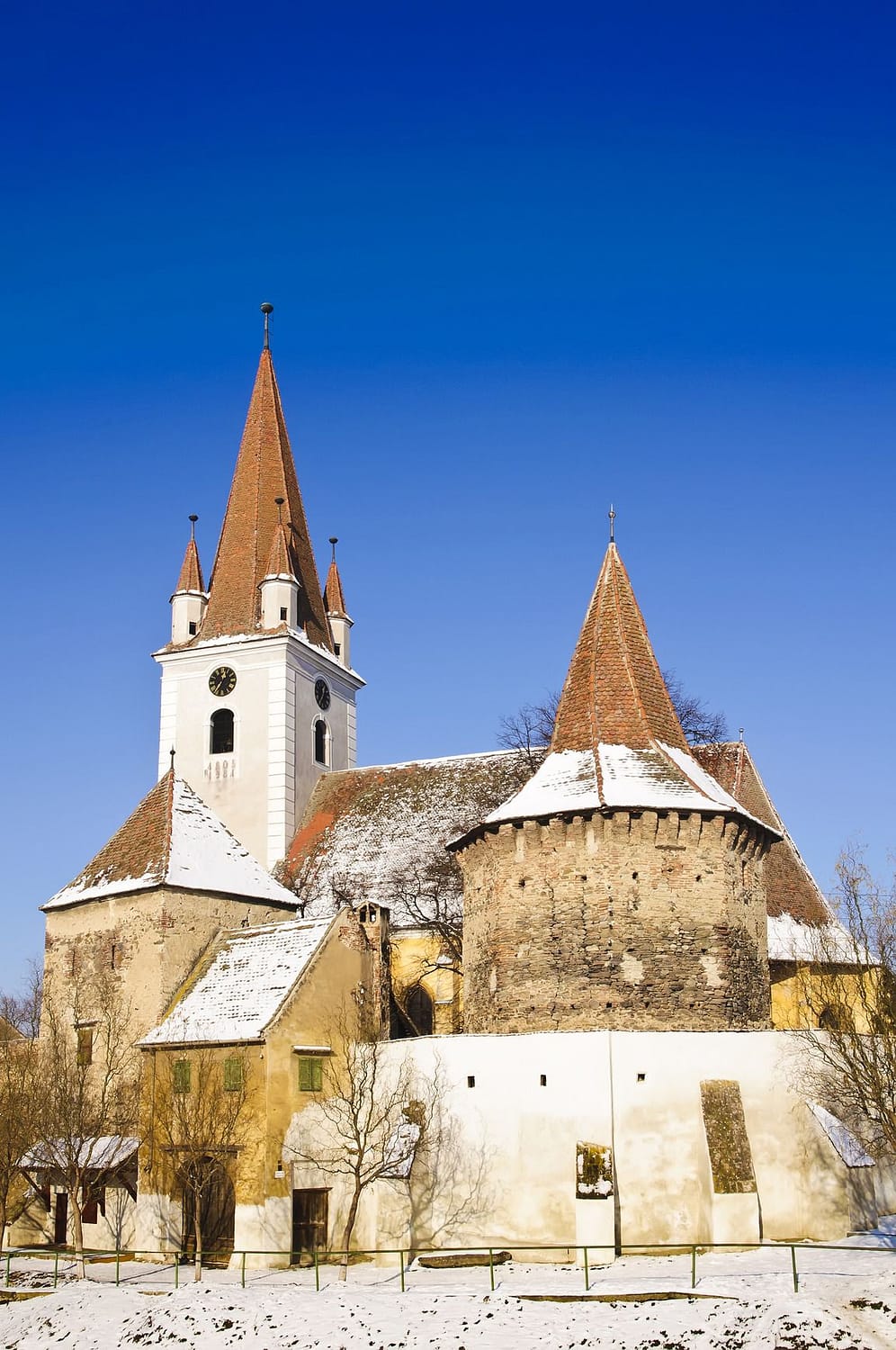 Part of the UNESCO World Heritage list, the Fortified Churches of Transylvania are outstanding examples of defensive vernacular architecture that has been immaculately preserved since the Middle Ages. Built between the 13th to the 16th century, these unique medieval churches scattered around the quaint villages of southern Transylvania speak about the rich history, Saxon heritage, and unspoilt cultural landscape of the region. They're all protected by defensive walls, but each has its own architectural particularities.
10. Go skiing in the swanky Poiana Brasov
Poiana Brasov, Romania's most exclusive ski resort, is conveniently located only 12 Km from the city of Brasov and greets skiers of all levels of ability with an Olympic ski-track and 9 downhill and slalom runs served by 2 cable cars, one gondola, and 8 modern ski lifts. While the slopes here are best suited to beginners and intermediate skiers, the resort's après-ski scene has something for everyone, from lively bars and clubs to traditional restaurants serving authentic Romanian cuisine. Accommodation options include everything from atmospheric self-catered chalets to luxury hotels.
11. Visit Cluj-Napoca, the coolest city you've never heard of
Home to Romania's greatest student population and a thriving cultural scene, it's no wonder Cluj-Napoca was voted the European Youth Capital in 2015. The city is the second largest in the country and plays host to some excellent music and film festivals throughout the year, including the Untold Festival, where the world's best DJ's come to perform each summer. Additionally, there's beautiful architecture for you to admire in the central Union Square (Piata Unirii), a plethora of museums to explore, as well as an abundance of cool and creative cafes to rest your feet in and mingle with the friendly, open-minded locals.