Europe's music festival scene has never been better. From massive, globally-famous events like Glastonbury and Tomorrowland to intriguing boutique affairs like Malta's Earth Garden, the options for reveling in good vibes and free-spirited escapism, camping under the stars, and seeing your favorite stars performing live are nearly endless.
For those looking to party the summer of 2023 away, these European music festivals are well worth planning a trip around – whether you're into indie, pop, rock, or electronica.
Primavera Sound, Barcelona, Spain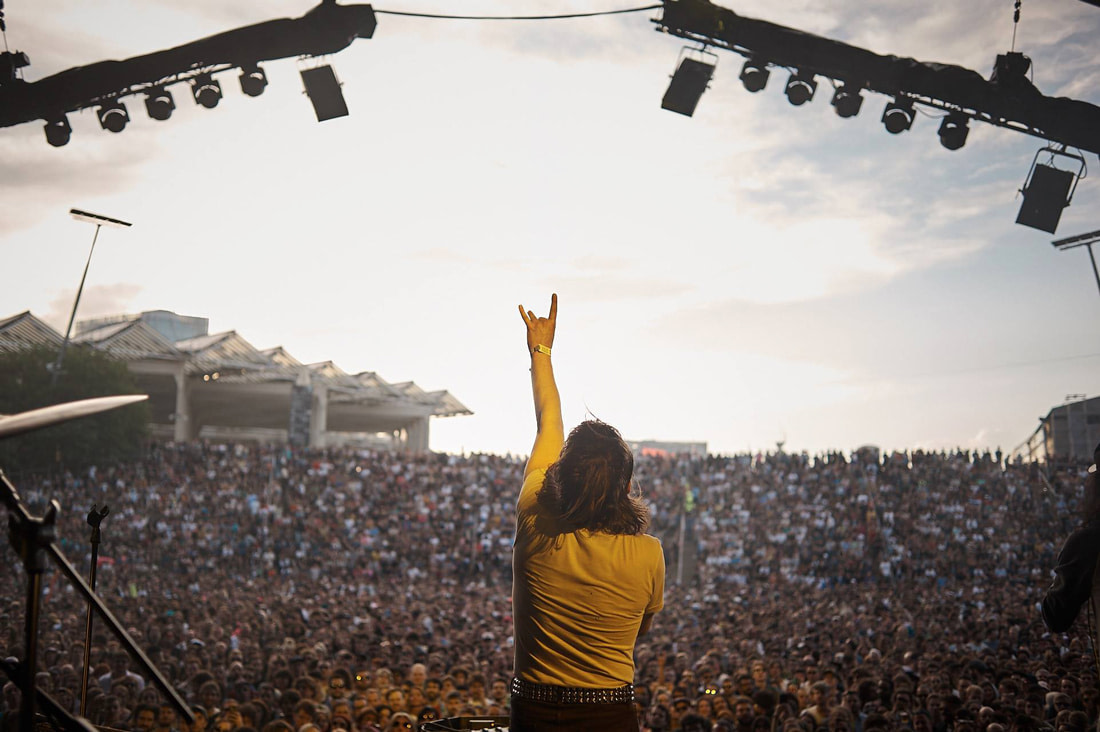 When: 29 May – 4 June
Where: Parc del Fòrum
One of the best city music festivals in Europe, Primavera Sound mixes well-established and up-and-coming acts from around the world in a futuristic urban setting by the Mediterranean Sea.
The vibrant weekend-long event takes place in early summer at the Parc del Fòrum, in Barcelona's revamped Poblenou neighborhood and stands out for its fabulously eclectic lineup, which has seen the likes of Björk, Radiohead, The Pixies, and The Cure perform in previous editions.
This year's roster will be no different, with everyone from Pet Shop Boys to Rosalía to Depeche Mode hitting the stage.
Earth Garden, Malta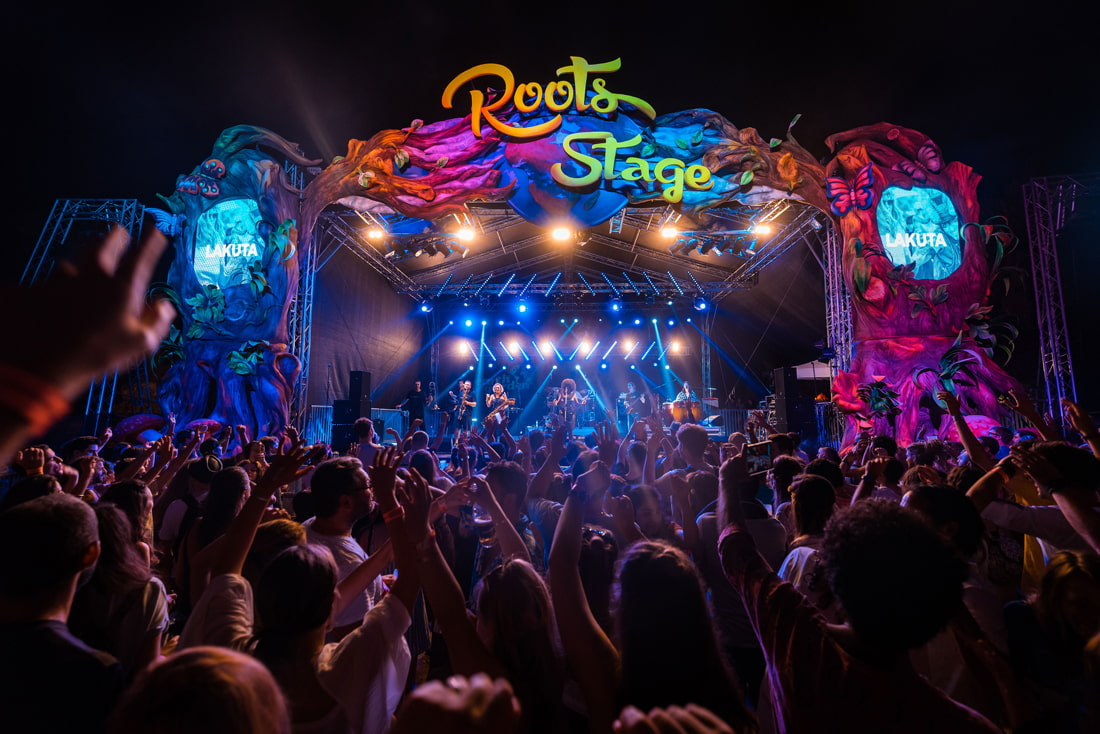 When: 2 – 4 June
Where: Ta' Qali National Park
Malta's largest alternative festival has managed to retain its unique boutique feel, providing revelers with four days of fabulous non-mainstream music, art, wellbeing, and positive energy. Held annually at the National Park in Ta' Qali, it has a distinctive community vibe and one of the most amazing natural settings in the circuit, with a charming campsite draped in magical twinkling lights.
Creative workshops, delicious food stalls, and a colorful Ethnic Market set up amidst trees add to Earth Garden's indisputable charm. The soundtrack is nothing short of heavenly either, featuring some of the best underground acts from across the nation and beyond. Expect an incredibly diverse line-up that encompasses ska, funk, blues, reggae, alternative rock, dub, hip-hop, psychedelic trance, house, disco, world music, and more.
In 2023, around 100 acts will be distributed across 5 different music areas: Roots Stage, Electronic Sphere, Strawberry Field, Healing Fields, as well as one of the festival's favorites – Enchanted Forest, which offers 3 days of DJ sets and live performances coupled with a special vibe in an intimate hillside setting. Featured artists include Alewya, Cacao Mental, Suze Ijó, JOON, and many others.
Besides being one of Europe's most charming music festivals, Earth Garden is also an environmentally conscious event, aiming to raise public awareness on environmental matters and waste management.
Glastonbury, Pilton, England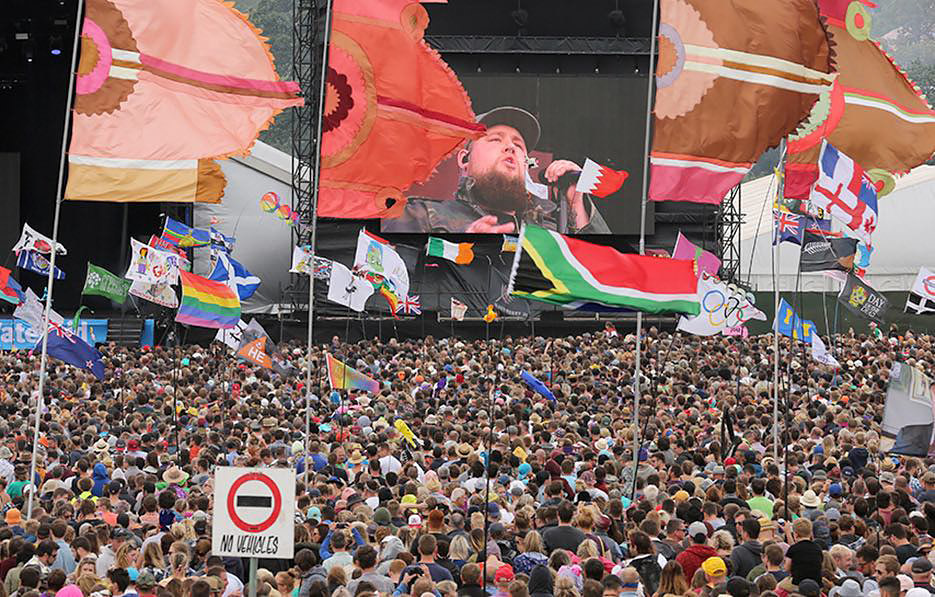 When: 21 – 25 June
Where: Worthy Farm, Somerset
There are countless open-air music fests taking place across Europe during summer, but if you're looking for that quintessential UK festival experience, head straight to Somerset, England, where the largest greenfield festival in the world gathers over 175,000 visitors at Worthy Farm, near Pilton.
Glastonbury is a colossal multi-genre event with something for everyone – think immersive theater and circus, mind-blowing art installations, and some of the greatest music out there. From Dolly Parton to David Bowie to Jay-Z and Adele, some of the biggest names in music have performed on its legendary Pyramid Stage over the years.
The 2023 edition brings Guns N' Roses and Elton John on the iconic stage along with Artic Monkeys and Lana del Rey.
Sziget Festival, Budapest, Hungary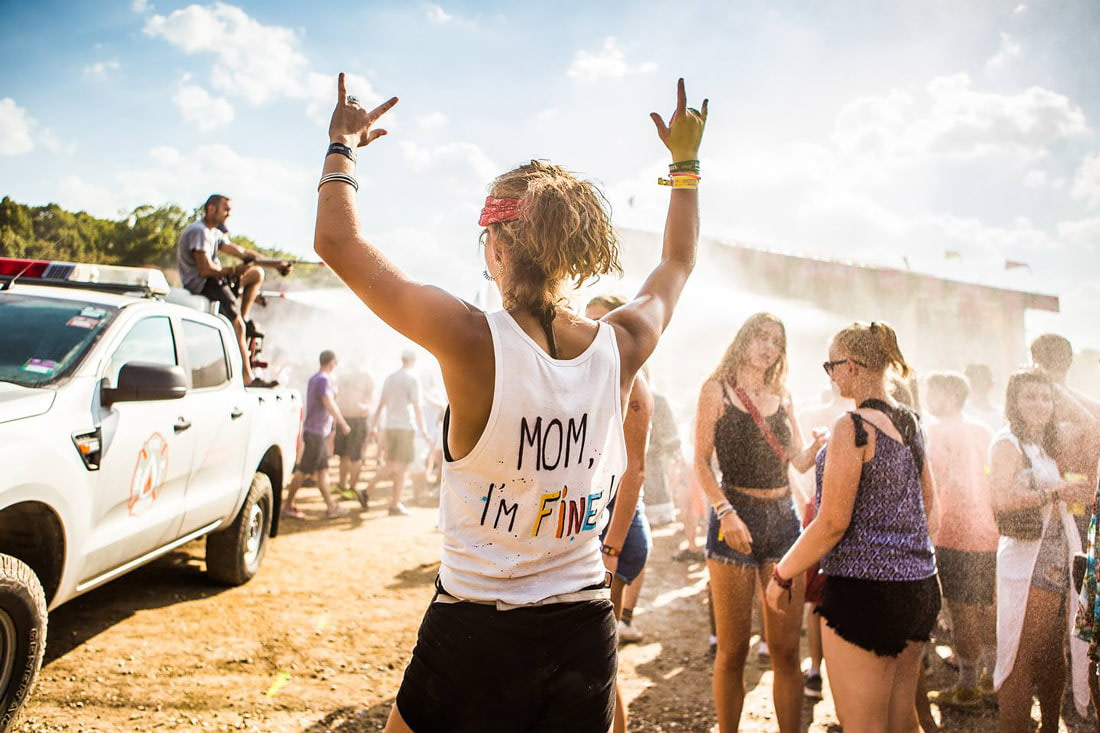 When: 10-15 August
Where: Óbuda Island
Every August, the Danube River island of Óbudai-Sziget in Budapest provides the perfect backdrop for the fabulous musical extravaganza that is Sziget Festival.
Founded in 1993, this is not only Hungary's foremost music event but also one of Europe's largest and most anticipated summer festivals, welcoming over 500,000 visitors from all corners of the world with its stellar lineup and multicultural identity. In addition to live concerts, there will be a plethora of cultural events and sporting activities to choose from, as well as yoga classes, movie screenings, and boat parties.
Sziget 2023's headliners include Billie Eilish, David Guetta, Imagine Dragons, Florence + the Machine, and Macklemore.
Untold Festival, Cluj-Napoca, Romania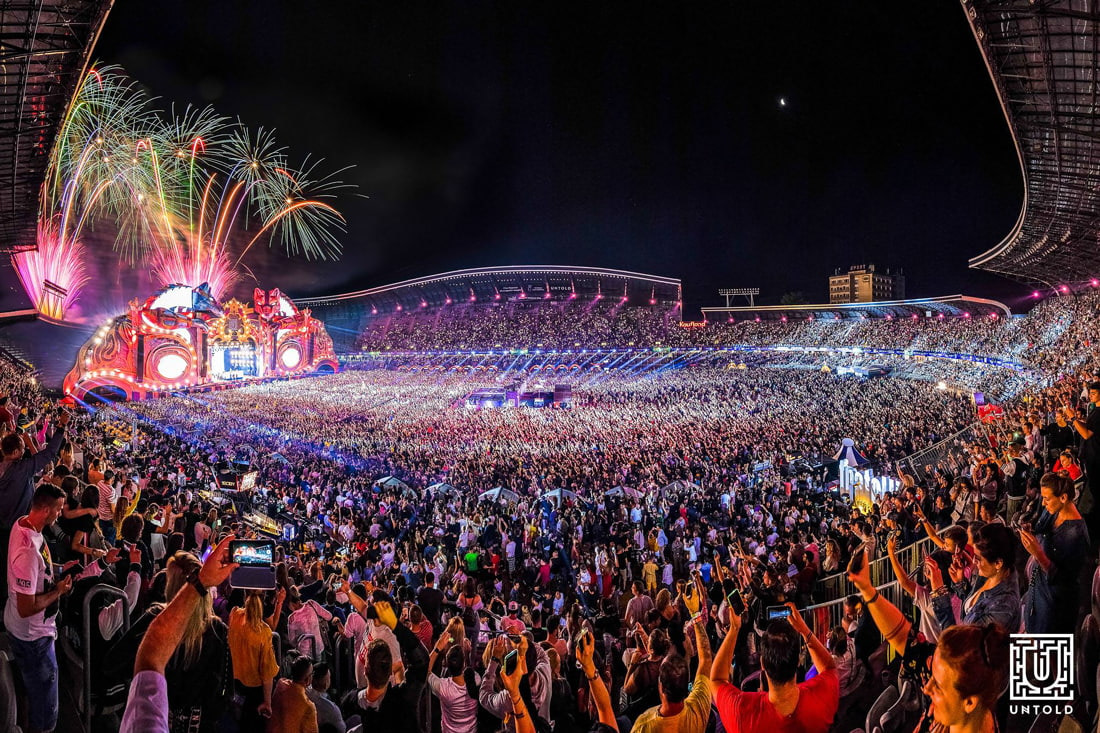 When: 3-6 August
Where: Cluj Arena
A winner of the European Festival Awards 2015, Untold gets bigger and better each year, drawing crowds from all over the country and beyond with its impressive roster of artists and groundbreaking visuals.
Taking place each August in Cluj-Napoca, the epic 4-day event caters to all dance music tastes, covering a wide spectrum of electronic genres, from house and techno to dubstep and drum'n'bass. The main stage, however, located inside the 30,000-seat Cluj Arena stadium, is entirely dedicated to EDM.
In 2023, Romania's largest electronic music festival celebrates its 8th anniversary with headliners Armin van Buuren, Ava Max, David Guetta, Steve Aoki, and Imagine Dragons.
In between acts, make sure you check out the beautiful capital city of Transylvania, famed for its characterful architecture, hip cafés, and vibrant cultural life.
Tomorrowland, Boom, Belgium
When: July 21 – 23 & July 28 – 30
Where: Provinciaal Recreatiedomein De Schorre
Artfully designed stages, mind-blowing art shows, world-class food, and the very best DJ's in the world place Belgium's Tomorrowland in a class of its own. This is hands down one of the biggest and best EDM festivals on the planet, attracting over 1,000 DJs and thousands of music lovers from all corners of the globe to the small town of Boom.
Each July, the scenic De Schorre Park between Brussels and Antwerp morphs into a magical wonderland, complete with lovely natural scenery and sensational scenography . From dawn till dusk, its 16 stages are pumping with all kinds of electronic music, and Dreamville – the festival's themed camping ground – is filled with cute little shops and delicious food stands.
Tomorrowland 2023 spans over two weekends and its lineup includes Acraze, 8Kays, Blasterjaxx, Amber Broos, and Armin van Buuren.
EXIT Festival, Novi Sad, Serbia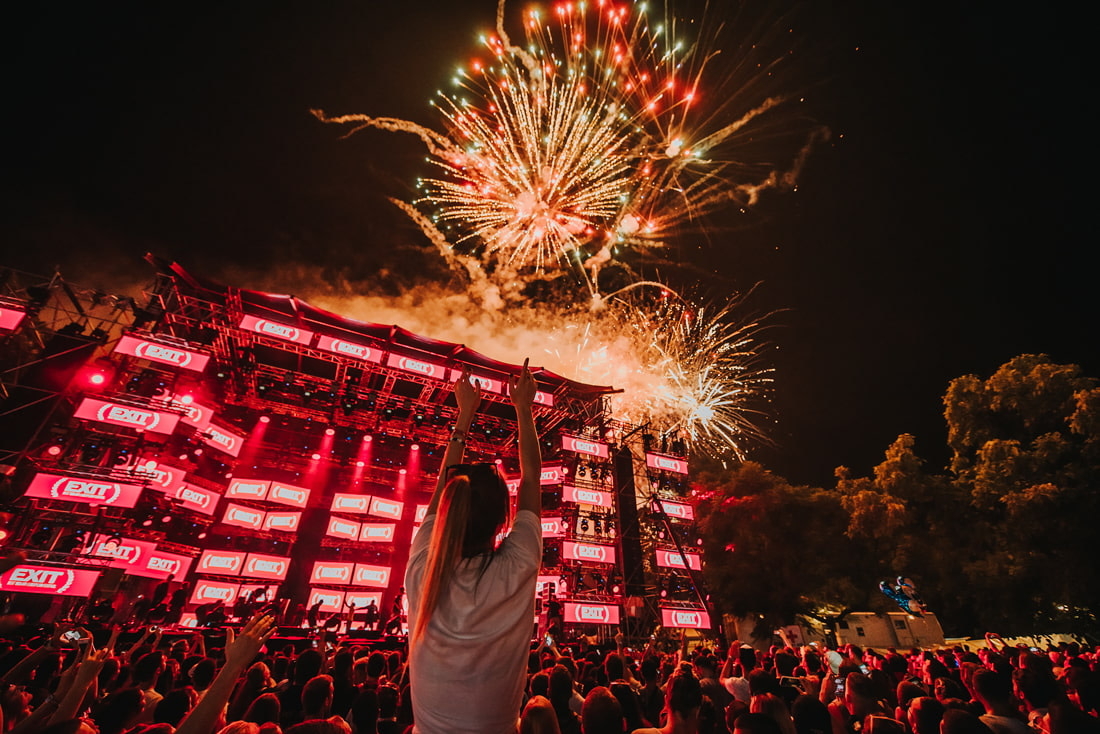 When: 6 – 9 July
Where: Petrovaradin Fortress
Founded in 2000 as a student movement, Serbia's EXIT Festival has grown to become a summer highlight for thousands of music fans from across the world. Held in a magical 18th-century fortress overlooking the Danube, in the city of Novi Sad, the award-winning event showcases over 1,000 artists on 40 stages set amidst ramparts, tunnels, and moats.
The Main Stage has a capacity of over 35,000 people and welcomes renowned performers from all music genres, but it's the legendary Dance Arena – widely considered one of the greatest electronic arenas on the planet – that hosts the most memorable happenings. This year's show will see sets by Skrillex and CamelPhat, as well as sought-after performances by Vintage Culture and The Prodigy, to name but a few.
And, as if that wouldn't be enticing enough, EXIT's 2023 lineup will also include The Toasters, Suzi Moon, Hot Since 82, LF System, and Indira Paganotto.
Hideout Festival, Zrce Beach, Croatia
When: 25 – 29 June
Where: Zrće Beach
Crystal-clear Adriatic waters, sun-soaked boat parties, and beachside stages buzzing with some of the hottest acts in electronic music – Hideout in Croatia is the ultimate European beach festival.
Taking over four of the world's best beach clubs (Papaya, Aquarius, Noa, and Kalypso) – all clustered on the marvelous Zrće Beach, this beloved coastal event promises five glorious days & nights of wild, endless partying by the sea; there will be pre-parties, pool parties, beach parties, boat parties, and, of course, a hell of an after-party, alongside the regular performances.
Music wise, Hideout Festival's open-air venues feature all electronic styles, from house and trance to drum 'n' bass, grime, techno, and disco, presented by more than 150 artists. Folamour (A/V), East End Dubs, Kings Of The Rollers, and 4AM KRU are among Hideout's headliners this year.
Roskilde Festival, Roskilde, Denmark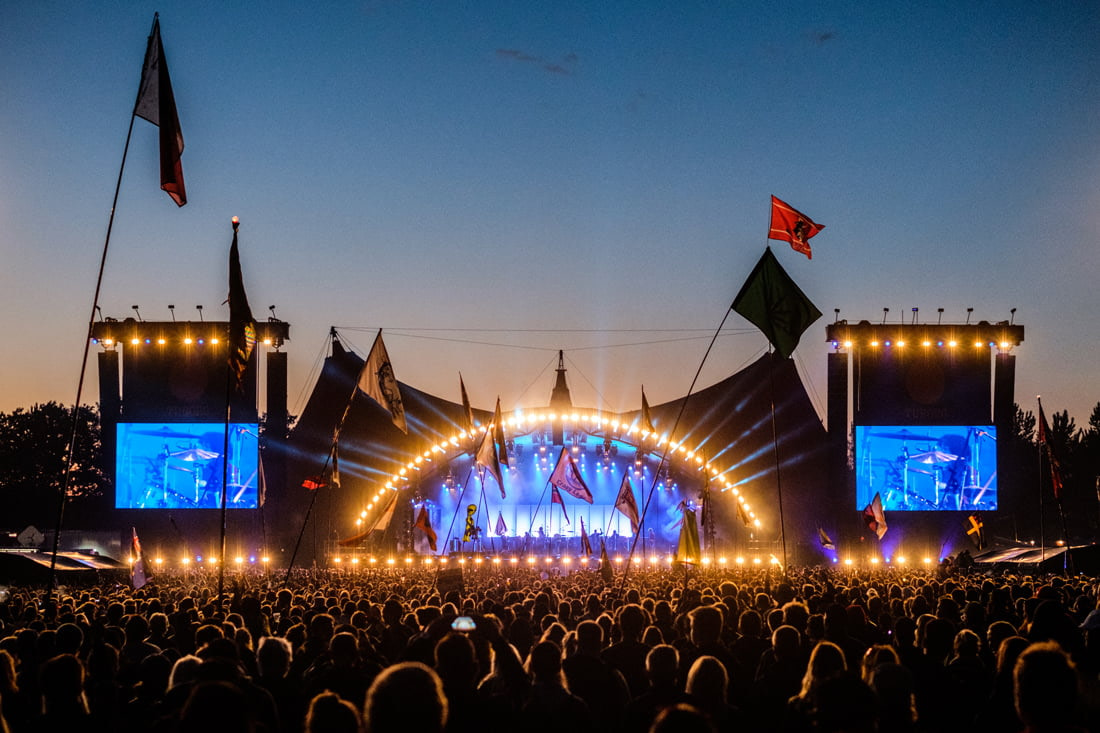 When: 24 June – 1 July
Where: Roskilde
Dating back to 1971, Roskilde is Northern Europe's largest music festival and one of the oldest on the continent, with a wonderfully diverse soundtrack spanning eras and genres. It's also a 100% non-profit event, with all proceeds used to support humanitarian and cultural work programs in the area.
Each year, nearly 130,000 revellers flock to the small city of Roskilde, near Copenhagen, for 8 days of music, culture, and idyllic camp life. While the repertoire of performers, ranging from emerging Scandinavian bands to the world's most popular artists, is always a draw, the festival's real magic is the intense sense of community that runs through it.
Kendrick Lamar, Queens of the Stone Age, Villano Antillano, BLÆST, are all set to take the stage at Roskilde Festival 2023.
Meadows in the Mountains, Bulgaria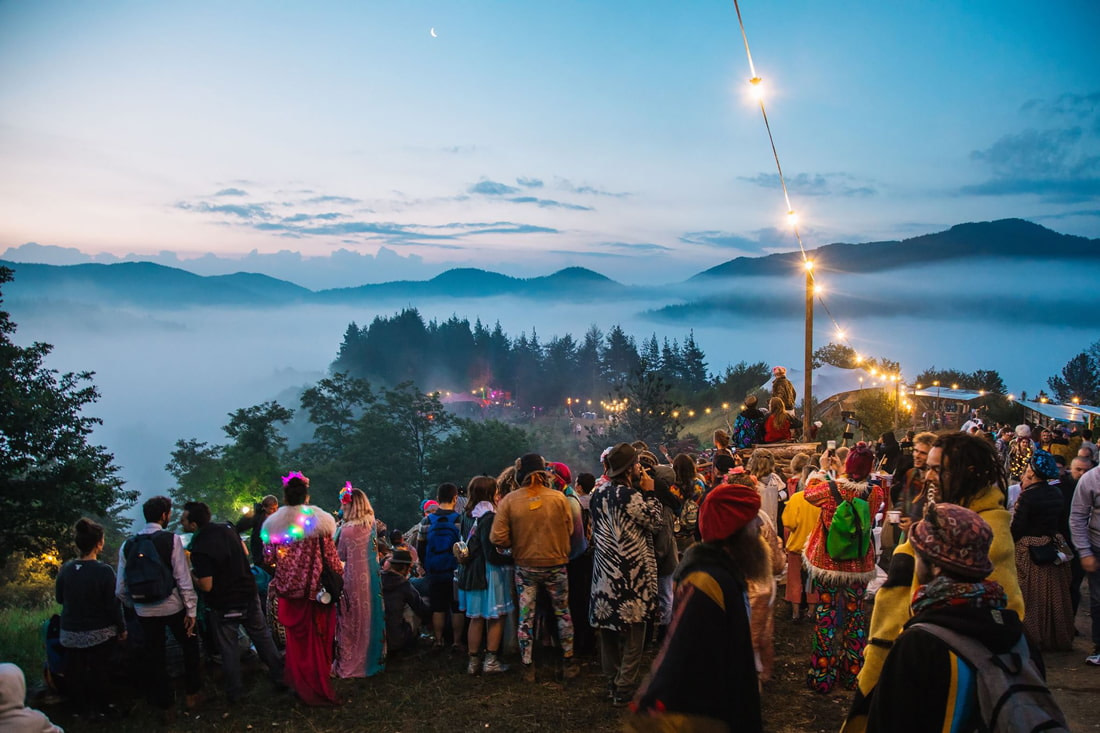 When: 1 – 5 June
Where: Polkovnik Serafimovo
Held 850 meters above sea level in Bulgaria's Rhodope Mountains, this boutique music festival is more about the experience that the lineup. The location, although pretty difficult to get to, is one of the most beautiful and inspiring of any European summer festival, accompanied by mind-blowing sunrises, fresh mountain air, and scenic views of the valley below.
Days at Meadows in the Mountains are usually packed with yoga classes and wonderfully weird workshops, and nights will find you partying with fellow free-spirited music lovers in mysterious candlelit treehouses. Throw in some excellent experimental music, brightly colored food trucks, and bits of artistic creativity at every turn, and you've got the makings of a memorable weekend.