Have you ever considered a city break in Romania? I bet you haven't, although this relatively undiscovered Eastern European country prides itself on some really exciting destinations to choose from, whether you're looking for rich culture, vibrant nightlife, or a romantic weekend away.
While the scenic Carpathian Mountains, with their lovely resorts, breathtaking views, and buzzing ski slopes, draw plenty of overseas visitors to the country during winter, the Black Sea Coast greets them with sunshine and beach parties throughout the hot summer months. The Romanian cities, however, make for excellent year-round destinations, blending old and new in unique, interesting ways.
Have a look at Romania's most beautiful cities and find the one that suits you the best:
Timisoara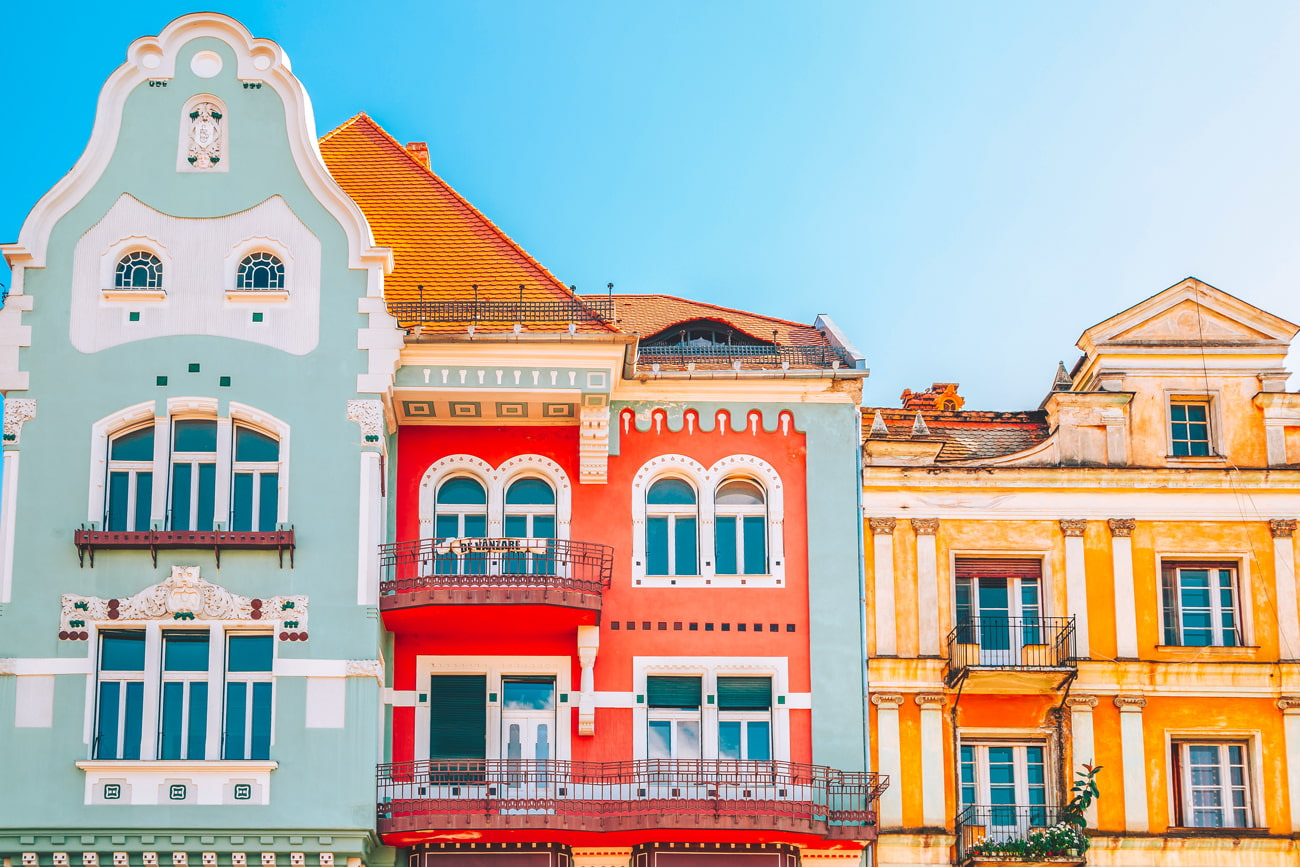 Located in western Romania, in the Banat region, Timisoara is a cosmopolitan metropolis with a distinct university vibe and lovely architecture to marvel at. It is also the symbol of Romania's democracy and one of the most beloved cities in the country.
Prestigious cultural institutions stand side by side with chic cafés and restaurants, while the vibrant nightlife and chock-full events calendar only add to the city's allure.
Cluj
The second largest city in Romania, Cluj-Napoca, or simply Cluj, is an ancient metropolis with a young soul located right in the heart of Transylvania. With a rich history, plenty of medieval castles, fortified churches, museums, and a highly artistic sense, it's no wonder Cluj is the poetic hub of Romania, a very elegant and romantic one.
Nicknamed The Treasure City, Cluj boasts impressive baroque and neoclassical architecture, as well as a remarkable cultural life due to the 11 universities that enliven its spirit each year with tons of exultant students.
The city lies in the province of Ardeal, one of the most picturesque, traditional, and genuine corners of Romania, a place where locals – honest and peaceful – love their land more than anything else, where deep-rooted traditions are carefully kept alive, and where the food has a truly special taste.
Meritoriously, Cluj-Napoca was designated as the European Youth Capital in 2015, and has never looked back ever since. Nowadays, it's overflowing with hip designer cafés and fabulous festivals, including Electric Castle and the world-famous UNTOLD.
The city's hipster-meets-historic character makes it an ideal getaway for romantics, culture devotees, gourmets, and generally anyone looking to discover Romania as it is – charming and distinctive.
Brasov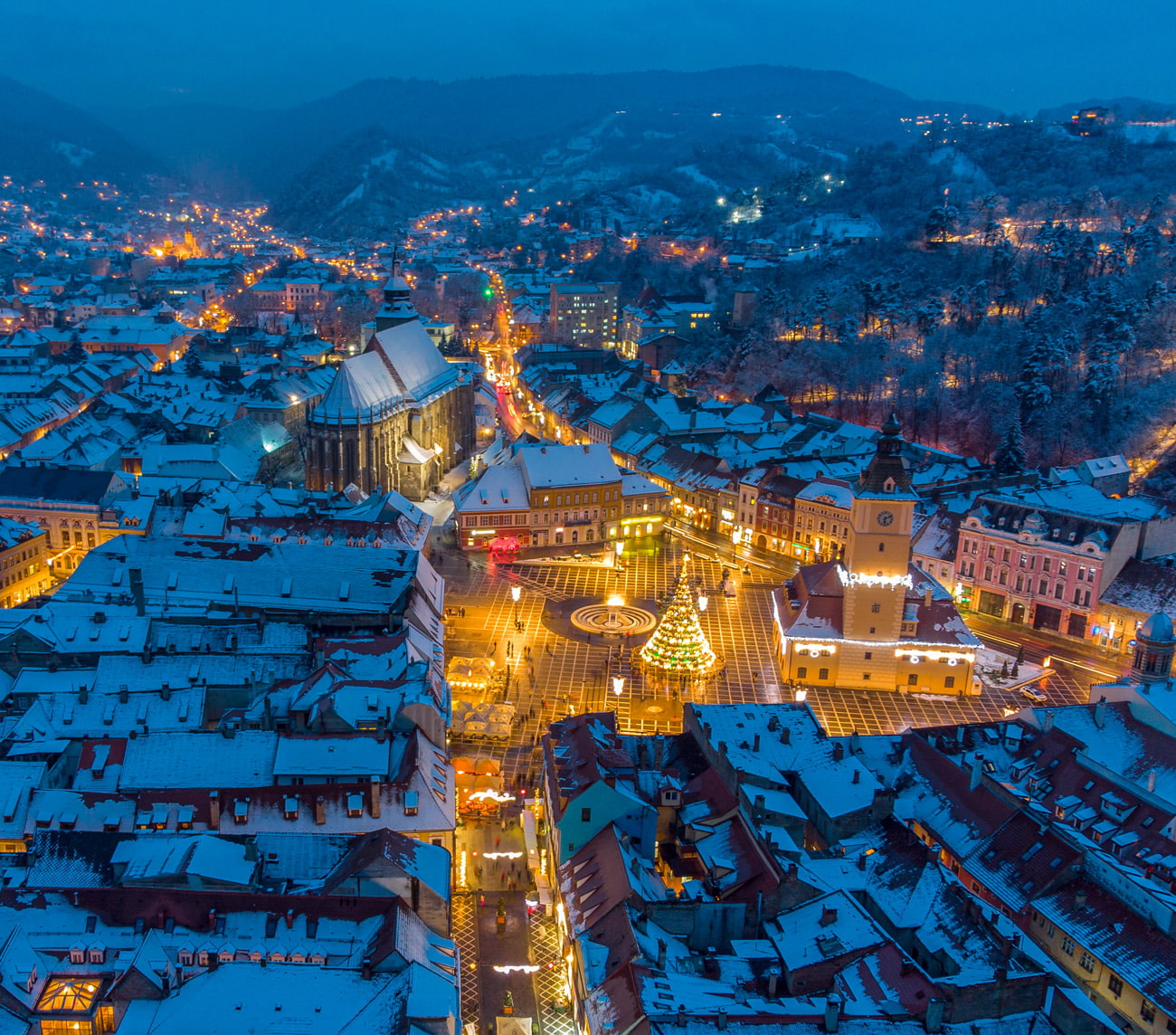 Surrounded by mountains and filled with fairytale-like architecture, Brasov is another delightful medieval chapter of Transylvania.
Home to the narrowest street in Europe (Rope Street), a plethora of towers, bastions and cathedrals, first-class museums, an animated nightlife, and the most beautiful landscapes in the country, this big stylish city has something for everyone.
Brasov's main draw, however, remains its privileged location near Romania's finest alpine resorts, which makes it an excellent choice for mountain enthusiasts seeking to combine art and culture with endless outdoor adventures.
Sibiu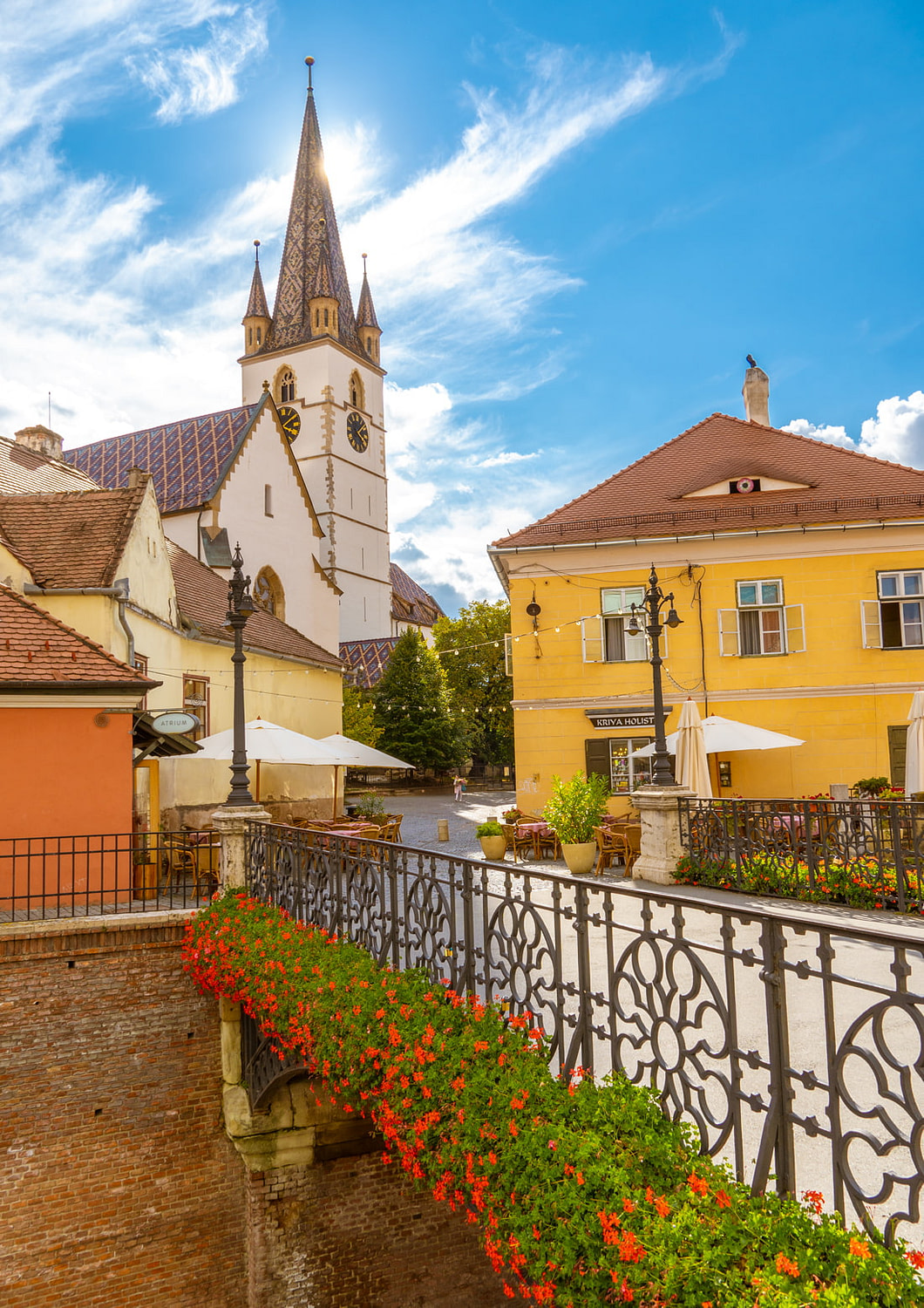 Located in the charming Transylvania region, the medieval city of Sibiu is the Gothic fairy tale of Romania. After enjoying a year in the spotlight in 2007, when it was elected the cultural capital of Europe, Sibiu became one of the country's most sought-after destinations.
This is a small-town feel in a big-city format, so expect a rich cultural heritage, storied squares, and lots of windy cobblestone streets lined with gorgeous restaurants crisscrossing its beautiful Old Town.
The lovely Christmas Market taking place here every winter, the captivating medieval festivals in the fall, the blooming trees' fragrance shrouding the town in spring, and the colorful cafés spilling out on the sidewalks during summertime make Sibiu an ideal year-round destination.
Bucharest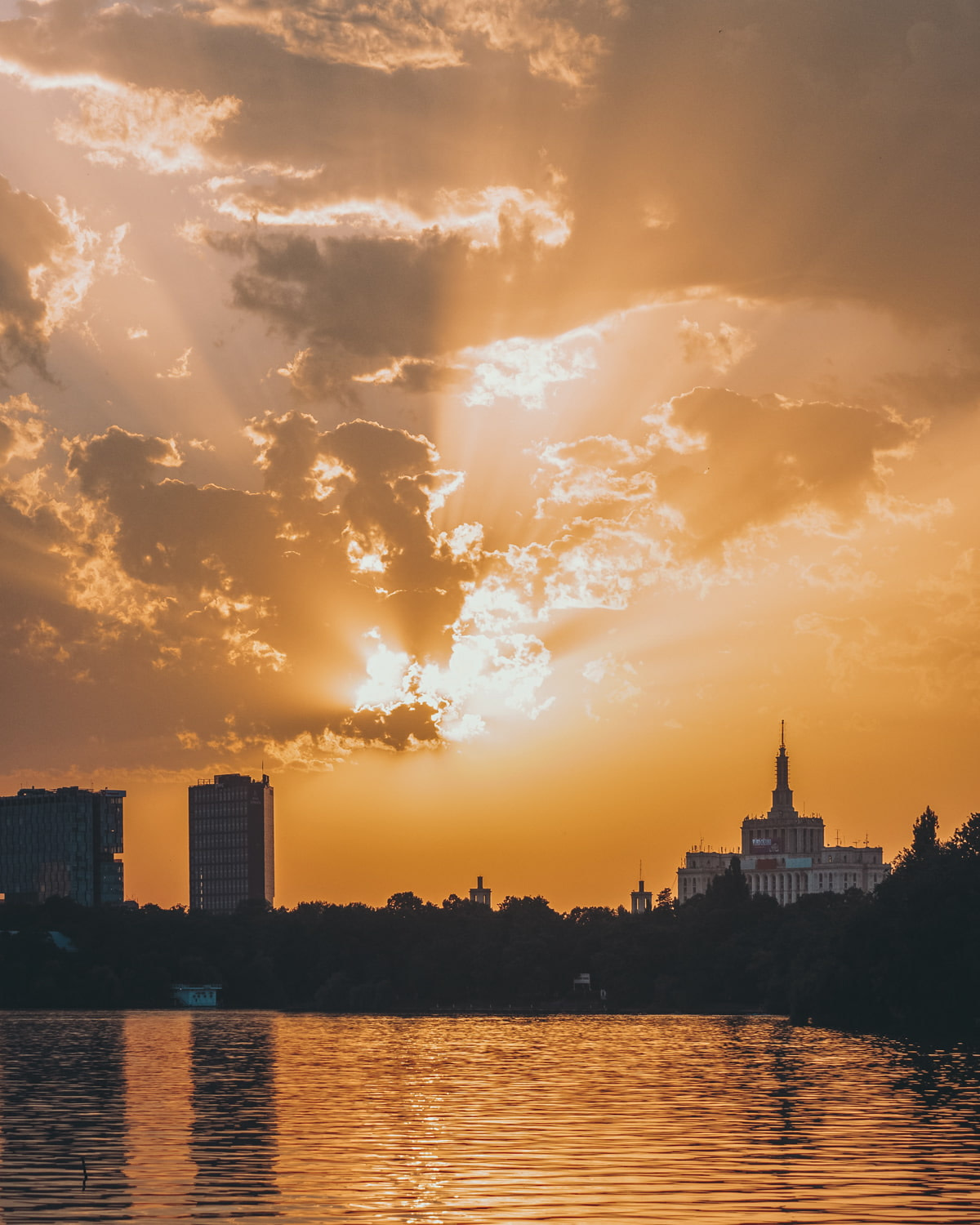 We used to call it Little Paris once, then it became the city of malls, but the eclectic Romanian capital is definitely much more than that. Just think about it: fabulous nightlife, striking architecture, verdant parks and gardens, modern galleries, prestigious museums, stylish shopping, and a tastefully revamped Old Town lined up with hip cafés – all eagerly waiting to be explored and discovered.
While in Bucharest, make sure you have a drink in the charismatic historical center or pay a visit to the open-air Village Museum on the shores of Lake Herăstrău, for a fascinating insight into the history of Romania's rural architecture.
Although a decidedly modern city, Bucharest still retains the elegance of times gone by along with bitter concrete bits of its communist past, which gives it a truly unique atmosphere and makes it the perfect city break destination for those in love with history, architecture, and all modern-day distractions.
Oradea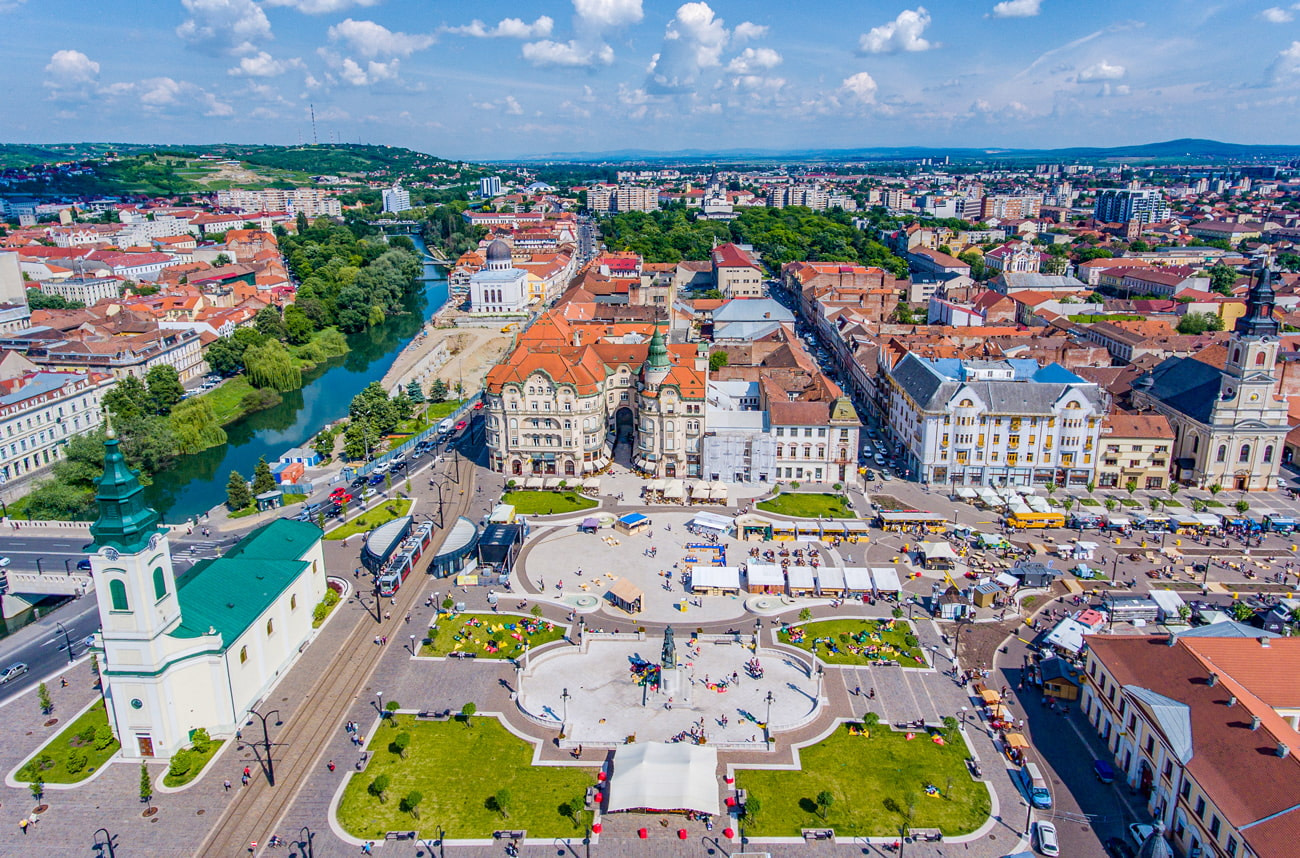 Lush parks, ubiquitous riverfront views, and an intriguing architectural mix make Oradea one of the most beautiful cities in Romania. Once part of the Austro-Hungarian Empire, this green, cosmopolitan city in Crisana is a treasure trove of handsome historical buildings, from spectacular Baroque churches to colorful Eclectic palaces to some of Europe's most impressive Art Nouveau sights.
Lined with pavement cafés and pastel-painted facades, a walk down pedestrian Republicii Street is a must for any first-timer, and so is exploring the medieval star-shaped Oradea Citadel or dining at one of the many restaurants along the Crisul Repede river, which slices the city in half providing ample recreation opportunities.
Sighisoara
Part of UNESCO's prestigious list, Sighisoara is one of the prettiest and best-preserved inhabited citadels in Europe. Home to the notorious Vlad the Impaler, the character who inspired Bram Stoker's Dracula, the city seems straight out of a mythical bygone realm, with impossibly narrow alleyways, surreal candy-colored houses, and lots of frightening legends entwined between its fabled towers and ramparts.
I would recommend Sighisoara to anyone visiting Romania, from thrill seekers to incurable romantics.
Iasi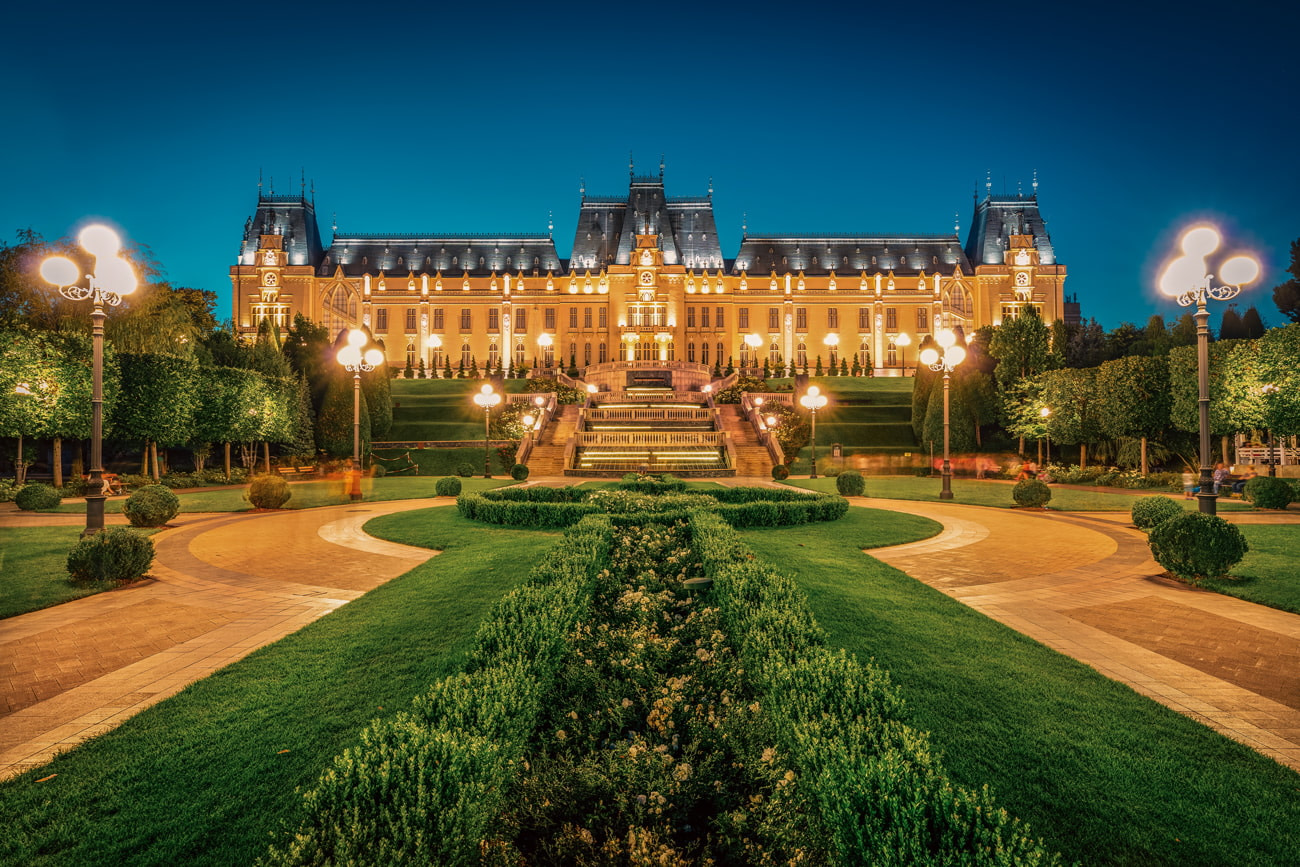 In the beautiful city of Iasi, every stone, museum, monastery, park, or memorial house talks about the nation's literary past. Located in northeastern Romania, the former capital of Moldavia stretches over seven rolling hills (just like Rome), offering visitors not just a valuable history lesson, but also wonderful landscapes at every turn.
Aside from playing an important role in the history of Romania, Iasi is also the city that gave birth to some of the most remarkable Romanian writers and the place that is praised most often in their works. Today, however, the past and present cohabit astoundingly in its museums and on its streets, where slick lounges and ancient inns share the sidewalk.
Targu Mures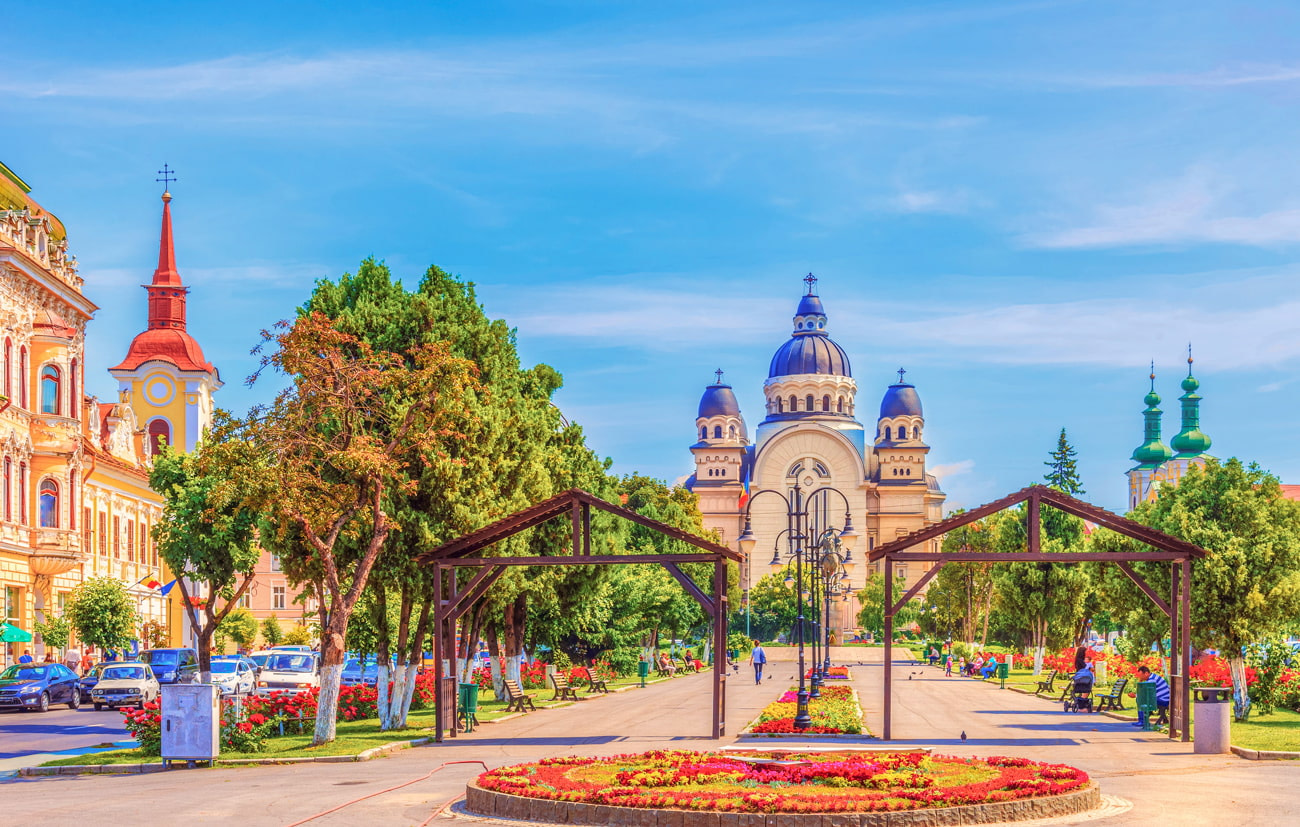 One of Romania's most underrated cities, Targu Mures has been experiencing a renaissance in the last few years. Its serene streets, flower-filled squares, and elegant Art Nouveau architecture create the perfect backdrop for wandering around and soaking in the multicultural history of the place. Nestled in the Transylvanian Plateau, this charismatic city has always been an important cultural center of the Székely Land (Tinutul Secuiesc), and even today, Hungarians represent almost half of its population.
Start your exploration in Piata Trandafirilor (Square of Roses), the city's beating heart, where some of the most exquisite buildings are located; among them the boldly decorated Culture Palace, the imposing Ascension Orthodox Cathedral, and the medieval citadel. The center is scattered with cafés, teahouses, and restaurants that make great pitstops to sample the delicious local cuisine while stretching your legs between strolls.
Constanta
Situated in southeastern Romania, on the Black Sea shore, Constanta is the largest port and coastal city in the country. Founded under the name of Tomis, by the Greek colonists from Miletus in the VII century BC, this is a unique blend of Roman, Greek, and Turkish influences, and the place where some of the most valuable archaeological sites on the Romanian territory can be found.
Glued to Mamaia – the country's swankiest seaside resort, Constanta makes a convenient base from which to explore the attractions of the Black Sea coast, from charming fishing villages and fine sand beaches to world-famous nightclubs and music festivals. During summer, tourists take by storm its hotels, beaches, and cheerful Old Town packed with restaurants and cafés, but once the high season ends, everything gets back to normal.
What is your favorite city in Romania?