Stretching from the UNESCO-protected Danube Delta (in the north) all the way down to the Bulgarian border, Romania's 194 km Black Sea coastline has something for everyone. Its varied resorts range from bohemian Vama Veche to posh, party-centric Mamaia, with lots of quiet, family-friendly destinations and miles of beautiful sandy beaches in between.
First time on the Black Sea coast? Check out my list of things to do on a beach vacation in Romania and make your seaside experience here a lot more exciting.
Party in Mamaia
An administrative district of Constanta, this is the largest and most fashionable resort on the Romanian Black Sea coast. A winning mix of sea, sand, and stylish party atmosphere draws jetsetters and celebrities every summer to the sunny shores of Mamaia to party all day at trendy beach clubs and dance till sunrise in swanky nightspots.
Named "the most fashionable and dynamic resort" at Monaco International Clubbing Show, Mamaia prides itself with a nightlife scene that rivals Ibiza, Miami, and everything in between.
Some of the best destinations in town to combine sea, sand, and daytime partying are Kudos Beach, Loft, Café del Mar Mamaia, and Purobeach Black Sea. All these chic beach lounges feature live DJ tunes and exquisite food menus, and most of them come with slick swimming pools for soaking up the sunshine in style.
For many visitors to Mamaia, the day just begins when the sun sets, as all the bars and nightclubs across the resort come alive with extravagant shows, concerts, themed parties, and poolside entertainment. If you're looking to experience the resort's legendary nightlife, make sure you pay a visit to Fratelli, Bamboo, or the luxurious Ego Club, where renowned international artists keep the crowd dancing until the wee hours, every summer weekend.
Eat Your Way Around Constanta Old Town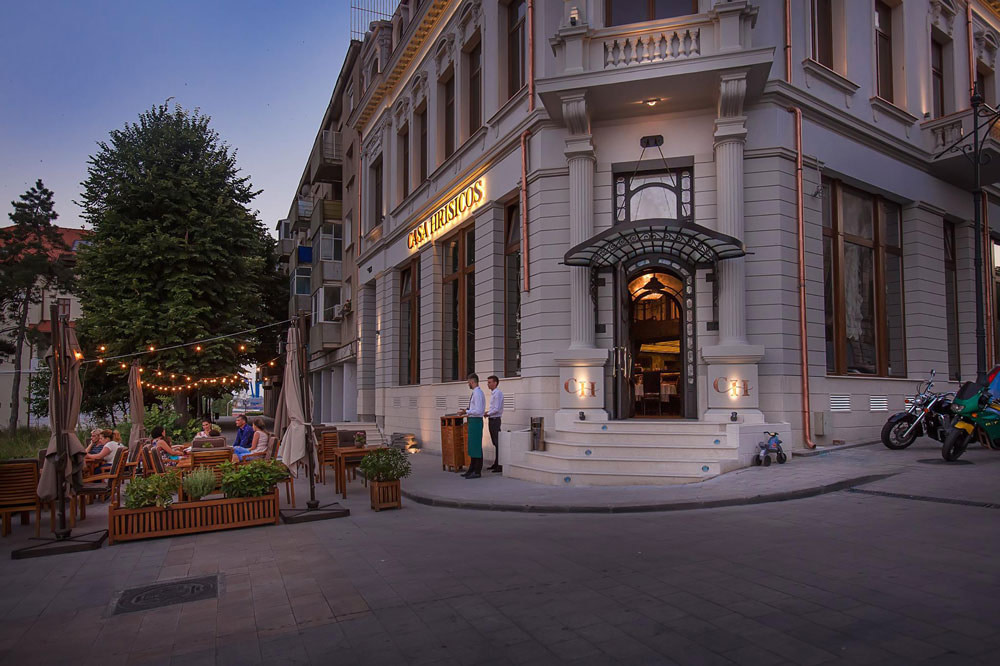 Founded around 600 BC, Constanta is not just the gateway to the country's seaside resorts, but also Romania's oldest continuously inhabited city and the largest port on the Black Sea. During summer, its sprawling Old Town is bursting with activity day and night, being home to numerous bars, restaurants, and hotels.
Housed in a symbolic historical building in Piata Ovidiu (the city's main square) Casa Hrisicos serves exquisite bistro fare in a charming setting inspired by the interwar period, while Asian-themed Buddha Bar Constanta nearby attracts visitors with its light coastal menu and colorful, exotic decor.
Other notable eateries in Constanta Old Town include Zebrano, which serves delicious international and traditional Romanian dishes on a lovely outdoor terrace; the elegant Peninsula Bistro Restaurant & Lounge – known for its refined Italian and Mediterranean cuisine; and Nikos Greek Taverna, where you can get an authentic taste of Greece.
For delicious seafood, head to ÏNLARG, a stylish urban restaurant overlooking the Black Sea, in the heart of Tomis Marina.
Attend a Festival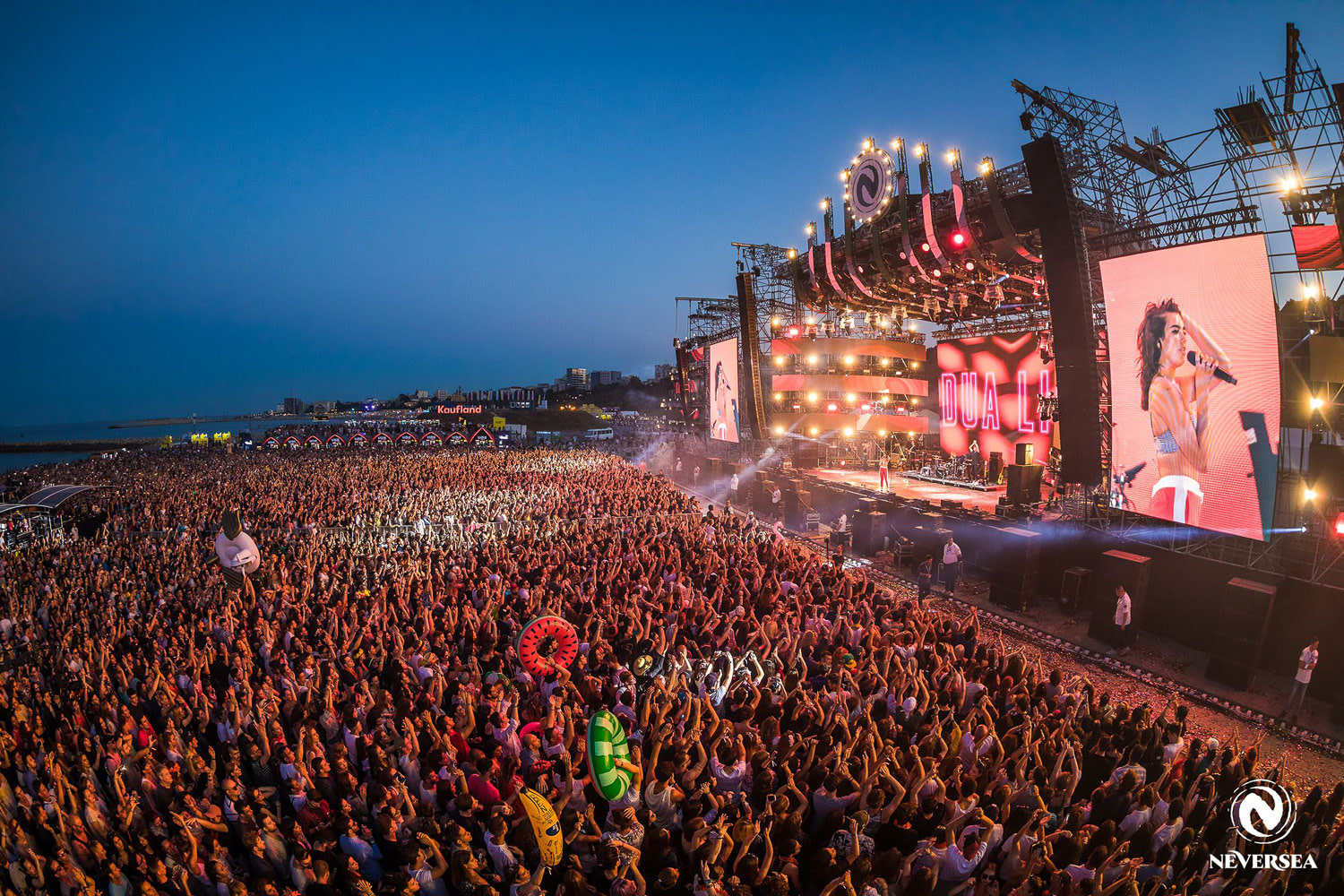 The Romanian seaside plays host to an impressive number of festivals and events during the hot summer months.
The season kicks off with Sunwaves, one of the nation's most famous electronic music festivals, which takes place on the beaches of Mamaia at the beginning of May (there's also an August edition) and features some of the best DJ's in the world.
Neversea, a 3 day-long celebration of music and dancing on the sprawling Modern Beach in Constanta, follows next. With 7 seafront stages and a line-up of over 150 international artists, the event celebrates the diversity of music, and is the only one of its kind taking place on the shores of the Black Sea.
Already in its 5th edition, Out Of Doors Fest gathers some of the best Romanian musicians and rock bands in Costinesti, while Sunset Festival animates the storied sands of Vama Veche with good vibes and the best autochthonous urban music.
Another highlight on the Romanian coast's busy calendar is The Color Run Mamaia, which combines running, seaside, and happiness into a colorful, memorable event.
For a refreshing change of scene, head to the ancient harbor town of Tulcea where ethno-jazz festival Dobrojazz takes place each June, or partake in the unique Dakini Festival on the virgin sands of Tuzla Beach, Constanta. The latter celebrates nature, freedom, tolerance, and creativity through a series of art, yoga, and music (mostly psytrance and chillout) events.
Go Bohemian in Vama Veche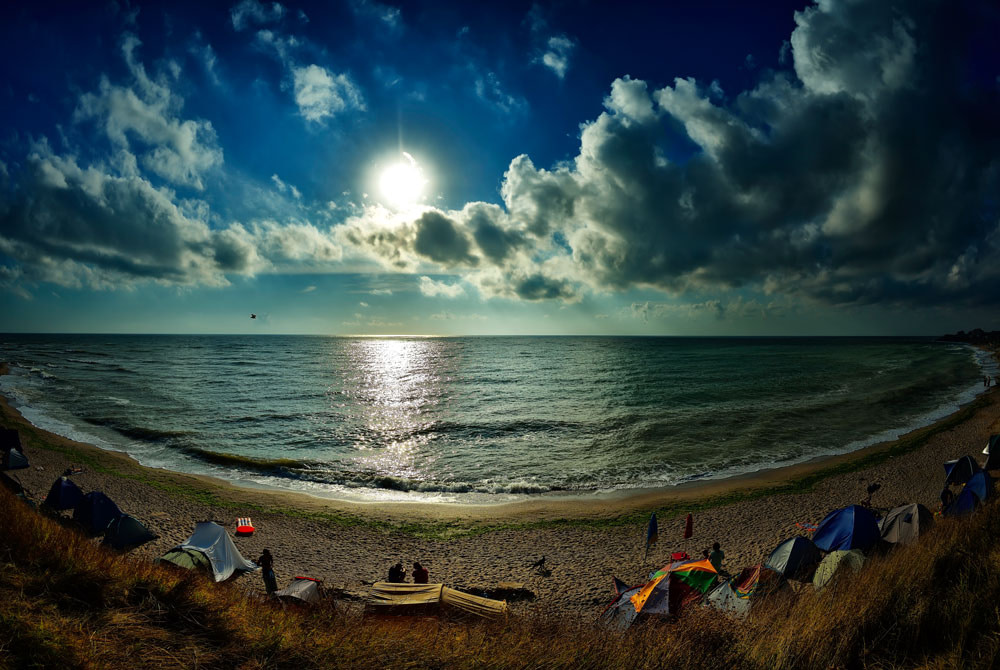 Situated near the border with Bulgaria, Vama Veche is a popular summer hangout for the bohemian, free-spirited souls looking to let their hair down and have a good time on the seashore without being judged. The resort is famous for its friendly, laid-back hippie vibe and raucous nightlife fueled by cheap beer, bonfires, and live Rock music.
A protected natural reserve, the beach of Vama Veche stands out for its fine sand and clean waters which dazzle in brilliant shades of turquoise.
Food & drink venues range from cheap pastry shops and casual beach bars to good restaurants serving delicious Romanian fish and seafood. There are a couple of small hotels in the village, but most visitors stay in traditional guesthouses or just camp on the beach for free.
In a nutshell, Vama Veche means sun, sea, and freedom, with groups of friends playing guitars around the campfire and dancing on the beach until the sun rises.
Feel Young Again in Costinesti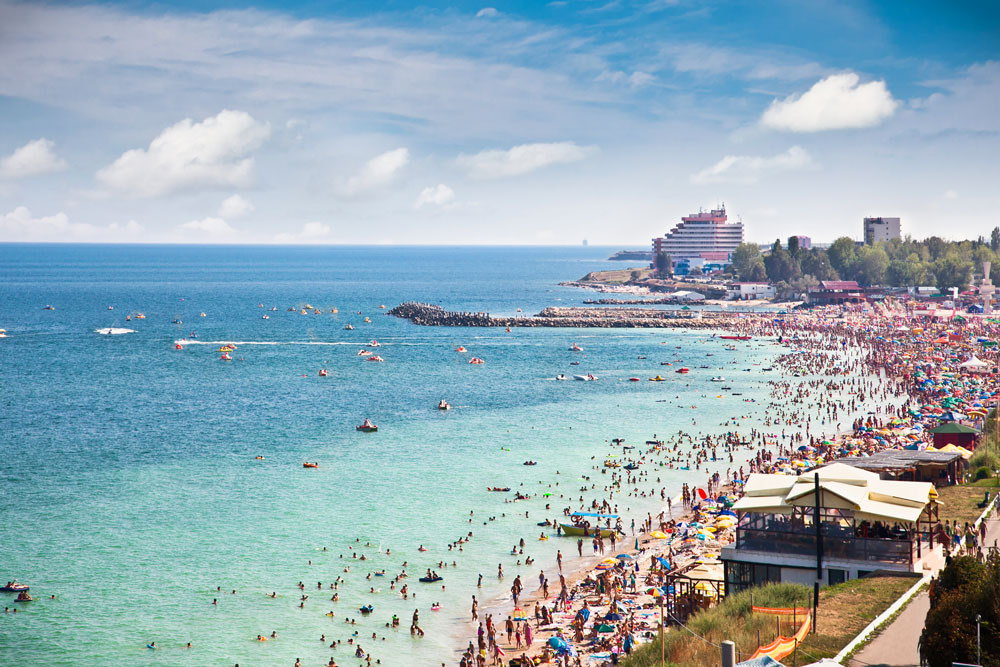 With a tremendous assortment of bars, restaurants, and clubs, it's easy to party on a budget in Costinesti. The lively village resort is home to a big, beautiful beach and lots of inexpensive accommodation options, which makes it especially popular among students and young people.
Fast-food joints and no-frills open-air terraces line the village's main street, and there are plenty of ambulant artists, beach concerts, and colorful souvenir shops to animate the atmosphere. Recreational opportunities are varied and plentiful, from hang gliding and astronomical observations to watersports like boating, paragliding, windsurfing, and even scuba diving.
Costinesti, also known as the "youth resort", lies about 31 km south of Constanta, between Eforie and Neptun.
Take a Deep Breath in Neptun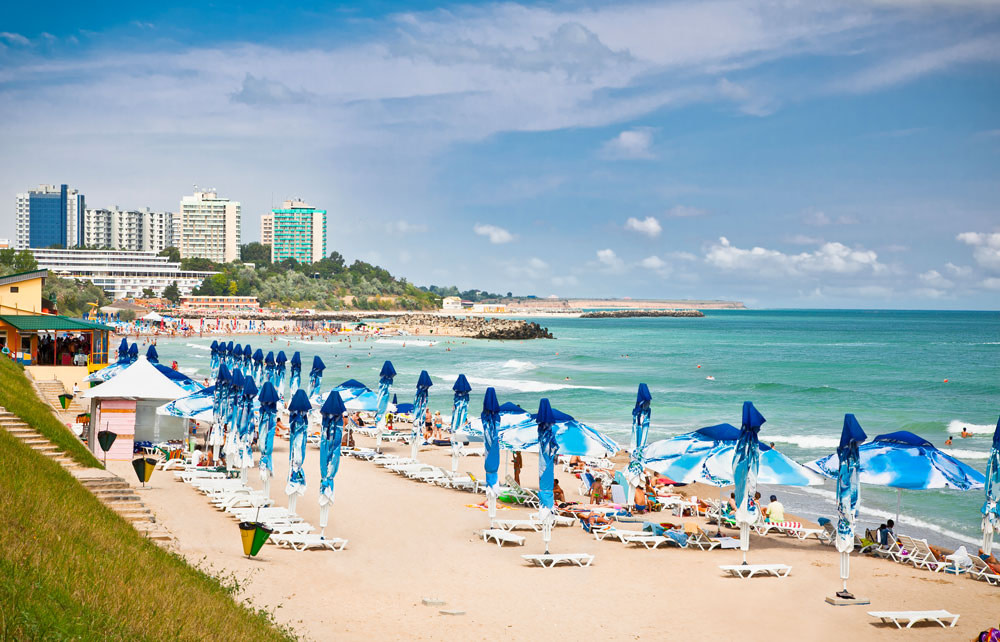 Surrounded on three sides by forest, Neptun is not only an elegant family-friendly seaside destination, but also a renowned spa resort, cherished for its heliotherapy, thalassotherapy, and mud packing opportunities. Greenery abounds throughout, the air is rich in aerosols, and the well-equipped beaches have fine white sand.
In addition to watersports, golf courses, and an amusement park, Neptun is home to countless hotels, shops, and restaurants, as well as an acclaimed balneary clinic offering a selection of spa treatments and therapies using mud from the nearby Lake Techirghiol.
The resort is located 38 km south of Constanta and about 6 km north of Mangalia.
Take a Trip to the Danube Delta
No beach vacation in Romania would be complete without a visit to the Danube Delta. Whether you opt for a guided tour or a short day trip on your own, this UNESCO World Heritage Site, with its outstanding marshlands, remote fishing villages, and incredible biodiversity (exceeded only by Australia's Great Barrier Reef) makes for a fabulous travel experience.
One of Europe's largest and best preserved river deltas, the 4.500 km² natural reserve is home to fantastic landscapes, unforgettable sunsets, and more that 300 bird species, including swans, eagles, a variety of rare pelicans. Bird watching season runs from early spring to late summer.
Traditional guesthouses and floating hotels dot the area, and most of them greet guests with wonderful regional food and lots of authentic fish specialties.
Tulcea, a mid-size port town about two-hour drive from Constanta, makes an excellent starting point for exploring the Danube Delta.