This post contains affiliate links, which means we may receive a small commission, at no additional cost to you, if you make a purchase through these links. See our full disclosure here.
I love Florence! It's such a wonderful, elegant city, and the food – just like the art – is absolutely fabulous.
Located midway between Milan and Rome, the cultured Tuscan capital is adorned with artworks by the world's greatest artists – think Michelangelo, Leonardo, Donatello, or Botticelli, making it a fabulous destination for a cultural break or a romantic escape filled with decadent food & wine and long walks along historic streets lined with Renaissance palazzi.
Do some people-watching and soak up the classy atmosphere
Sometimes the best way to experience a city is to just follow the locals: wander along its streets, go to a local market, or linger over a coffee while watching the world go by.
Luckily, Florence is one of the world's most pedestrian-friendly cities, with many charming piazzas, picturesque cobblestone streets, century-old bridges, and famous monuments concentrated in the delightful UNESCO-preserved centro storico (historic center).
Perhaps the best spot to observe how life in Florence unfolds is the emblematic, sculpture-lined Piazza della Signoria, in the shadow of Palazzo Vecchio. This is an open-air museum in its own right, as well as the city's beating heart, where tourists and locals mix in historic cafés or indulge in dreamy handmade gelato.
The touristy, yet beautiful Piazza del Duomo nearby is also worth a stroll, and so does the sprawling Piazza della Repubblica, with its eclectic street artists and stylish cafés. Otherwise, head to the hilltop Piazzale Michelangelo for the most breathtaking Florence panorama, or take an evening passeggiata along Ponte Vecchio – the city's famous landmark, to browse upscale jewelry shops and see the sun setting over the Arno River in a burst of purples and pinks.
Sleep in style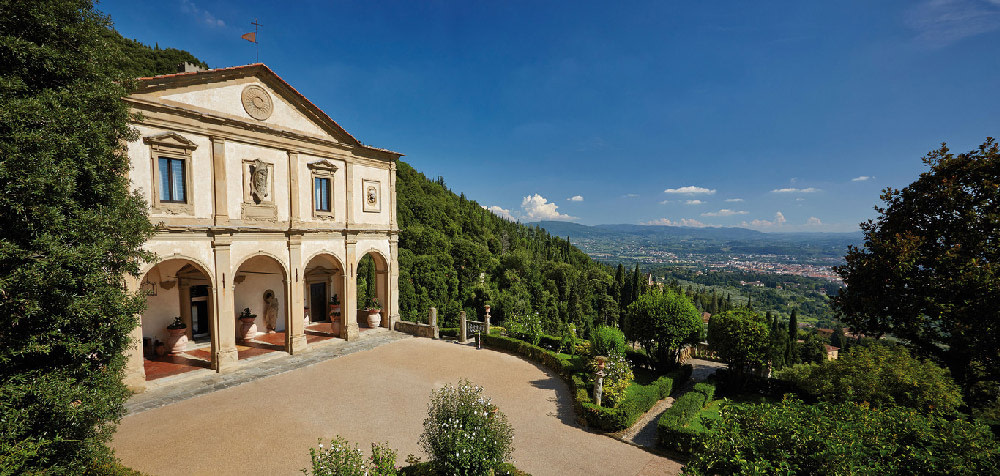 From funky B&Bs and arty designer boutiques to upmarket residenze d'epoca and sumptuous Renaissance villas, Florence's atmospheric hotels offer accommodation suitable for every budget and style.
For a purely luxurious Italian experience, head to the lush hills of Fiesole, where both Il Salviatino as well as the gorgeous Belmond Villa San Michele combine the grandeur of a bygone era with posh amenities and mesmerizing views of Florence and the rolling Tuscan countryside.
If you are looking for a more authentic taste of Florence, the laid-back Oltrarno neighborhood is home to some delightful boutique establishments and stylish guesthouses, some with romantic views across River Arno and Ponte Vecchio. SoprArno Suites and AdAstra are excellent options here, especially if you like your room dressed in a mix of contemporary Italian style and exquisite antiques.
Those who want to be in the heart of it all should stay in the area around the Duomo and Piazza della Signoria, home to five-star Hotel Savoy and the impeccably designed Portrait Firenze, famed for its postcard-perfect Ponte Vecchio vistas.
Treat yourself to some of the world's finest art and culture
Don't leave Florence without visiting the world-famous Uffizi Gallery, with its 45 rooms brimming with Renaissance masterpieces; or the famous 1 km-long Vasari Corridor which connects the gallery and Palazzo Vecchio with the Pitti Palace, offering breathtaking views over the city.
Located in the central Piazza della Signoria, Galleria degli Uffizi is home to some of the world's finest paintings, signed by the likes of Leonardo da Vinci, Botticelli, Michelangelo, Titian, Caravaggio, or Rembrandt.
Another top cultural attraction in Florence is Galleria dell'Accademia, Europe's first school of drawing and home to what is probably the most famous sculpture on the planet – Michelangelo's David.
Although the Uffizi and the Accademia are by far the most popular museums in Florence, a culture enthusiast in the capital of Tuscany cannot go home without visiting the monumental Pitti Palace, with its splendid Boboli Gardens and stunning collections that span everything from modern Tuscan art to fashion.
As you would have thought, the city's gorgeous churches are also filled with treasures. Go to the Basilica of Santa Croce for some stupendous frescoes by Gaddi and Giotto; step inside the Dominican church of Santa Maria Novella to see Masaccio's Trinity and Giotto's Crucifix; and stare at Filippo Brunelleschi's magnificent red-tiled cupola at the Duomo.
As for the best time to visit the city, it all depends on your interests. Spring and fall have the best weather, but are peak season, which means higher prices and bigger crowds. July and August are great for alfresco dining, but the heat is unbearable during the day. Low season runs from November through March and comes with cold weather and shorter days, but also better deals and fewer people around. Still undecided? You may want to check out our article on why October is the best month to visit Tuscany.
Eat like a Florentine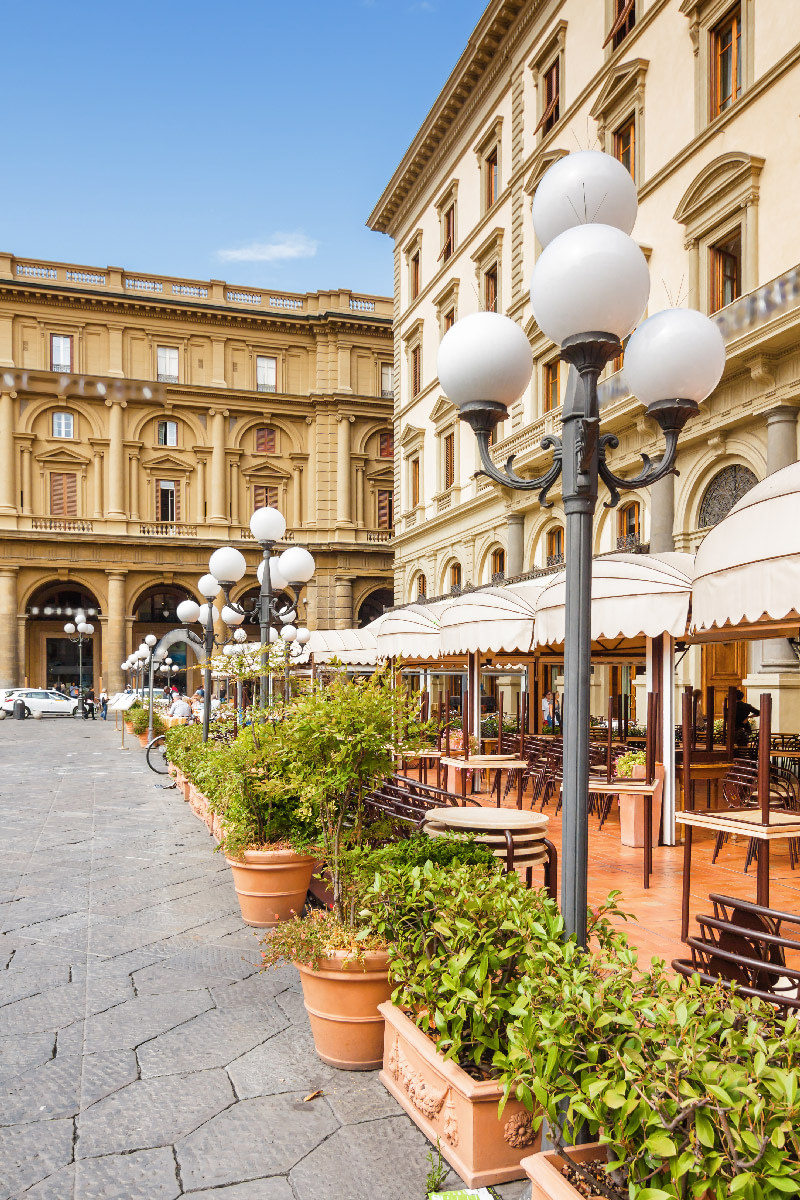 Italian food is utterly delicious, but what's really amazing about this country is their love and laid-back attitude regarding the art of cooking and eating. Whether you dine in a top-class restaurant or opt for a traditional trattoria, Italy – and Tuscany in particular – won't disappoint.
This is also the case of Florence, where a bistecca alla fiorentina in a gourmet eatery is as fabulous as a leftover-stuffed panzanella or any other staple of cucina povera in a family-run osteria.
Unsurprisingly, one of the best and most beloved restaurants in town is Trattoria Sostanza, a locals' favorite near Santa Maria Novella square, which serves rustic home style food in a friendly, unpretentious ambiance.
The grand dame of Florence's fine dining scene is, no doubt, the three Michelin star Enoteca Pinchiorri, where memorable creations by chef Annie Féolde are served amidst artworks and frescoes in a Renaissance-inspired dining room, and the wine list is one of the most impressive in the world. If you're more into sandwiches and paninis, however, you'll find the most delicious at Mercato Centrale.
A word of advice: Try the pizza-by-the-slice in Florence and you'll never, ever see the point in splurging on a fancy dinner in a pretentious restaurant again. That's how good it is!
Browse elite fashion houses and charming artisan studios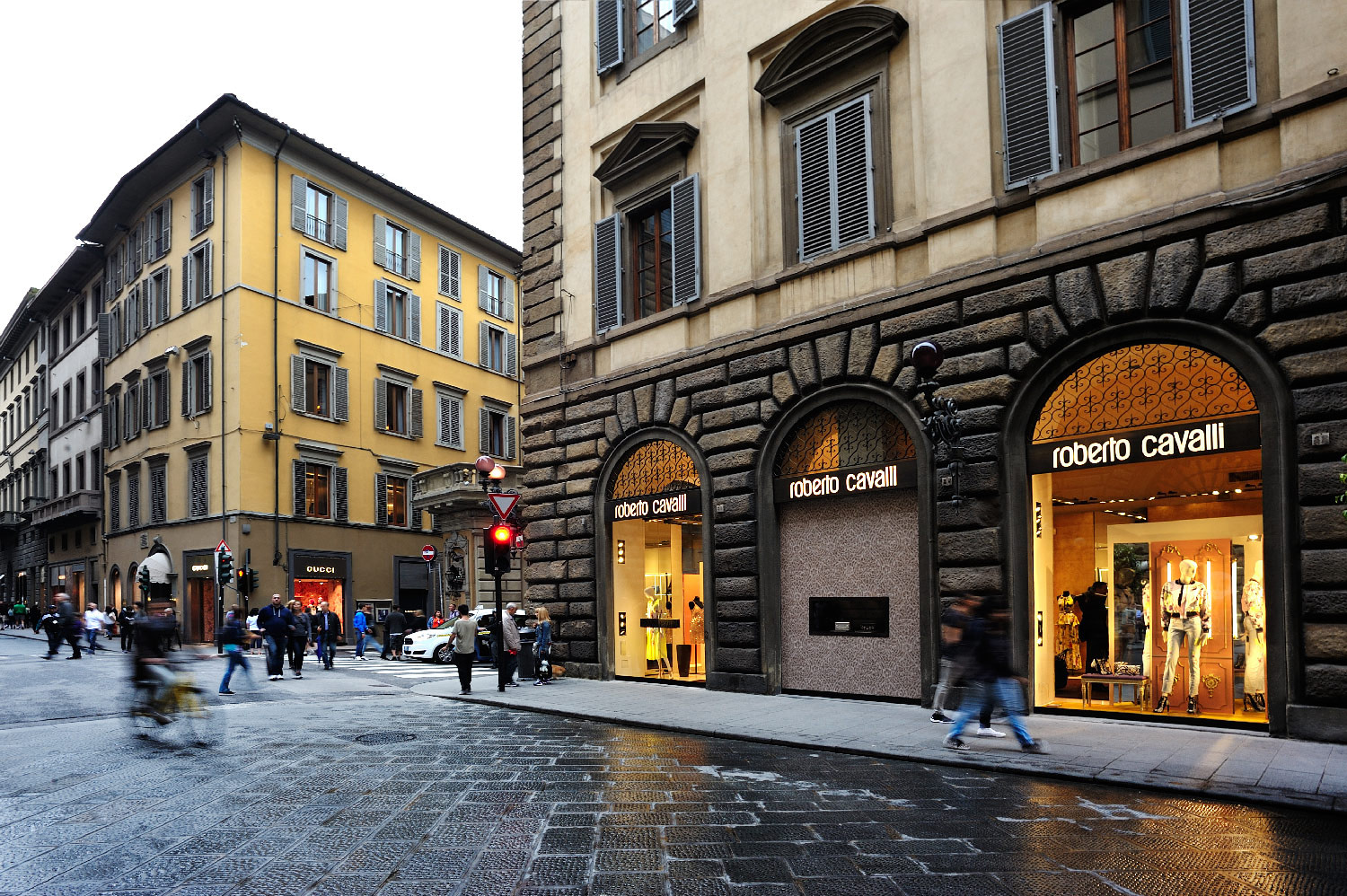 Florence may be the cradle of the Renaissance, but it's also the birthplace of Gucci, Ferragamo, and Roberto Cavalli. Accordingly, whether you're looking for haute couture, vintage bargains, leather goods, authentic Florentine items, or anything in between, the city's shopping opportunities are endless.
Keen fashionistas flock to the chic, palazzo-lined Via de' Tornabuoni to peruse its illustrious fashion houses and lunch in ritzy eateries, while lovers of Florentine craftsmanship spend hours exploring Oltrarno's charming artisans' workshops.
Piazza Strozzi, Via de Cerretani, and Via del Corso are also home to a plethora of stylish boutiques, and the elegant Via Roma and Via Calimala are lined with chic affordable shops.
Florence is no less famous for its fabulous antiques (Via Maggio), high-quality leather goods (New Market and Santa Croce Leather Workshop), and lovely open-air markets dotted all over the city.