This post contains affiliate links, which means we may receive a small commission, at no additional cost to you, if you make a purchase through these links. See our full disclosure here.
Seeking the perfect travel gifts for globetrotting friends and relatives? You can't go wrong with these chic accessories and quirky gadgets designed to complement their adventures and make life easier on the road.
Whether it's for avid adventurers or international jetsetters, here are some of the best gifts for travelers in 2023:
Tinggly Experience Gift Box
Few things can enrich someone's life quite like the gift of travel. So, this year, spoil the globetrotter that has it all with a special Tinggly gift box tailored to his/her interests.
Filled with some of the world's best travel experiences, a package allows recipients to choose one adventure from over 500 escapades across 100 countries – whether that'd be island hopping in Thailand, whale-watching in Iceland, or a delicious Tapas & Wine tasting in Barcelona – and plan an unforgettable trip around it. This really is a unique gift that every travel enthusiast is guaranteed to love!
The Perfect Travel Jacket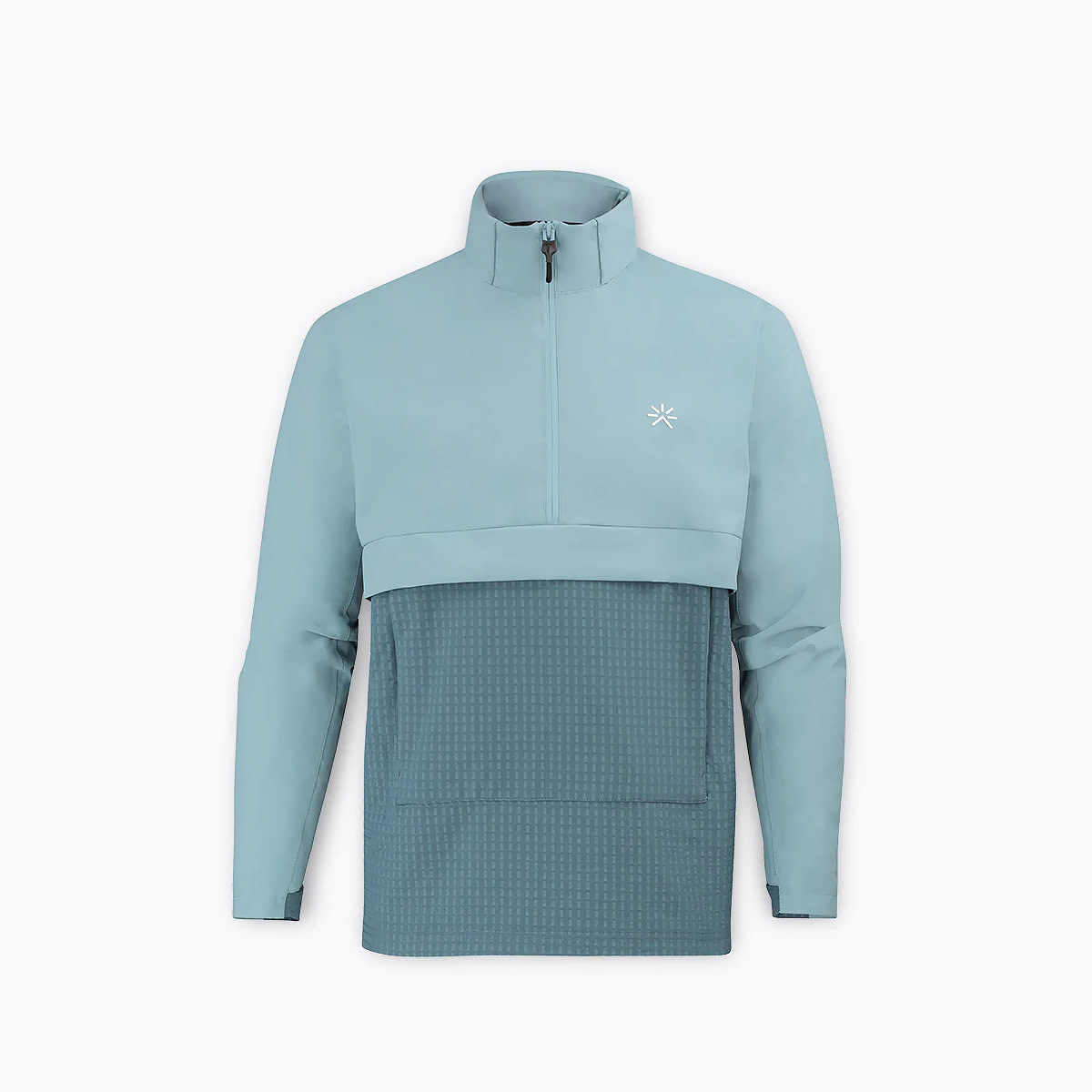 Every traveler's arsenal requires a reliable outerwear piece, and we believe the technologically advanced NS40 Jacket by Tropicfeel is currently one of the best on the market. Winner of the prestigious Red Dot award, it marries the protection of a raincoat, the performance of a windbreaker, and the warmth of a gilet into a packable, good-looking garment you can take everywhere. Adding to its versatility, the 2-in-1 design allows you to wear the Layer and the Reversible Vest either together or separately.
Stylish Sling Bag
Bags make some of the best gifts for travelers, and this one has enough space to fit all your daily essentials and is perfect to bring along on trips.
Made from smooth, water-resistant vegan leather, the Monos Metro Sling combines minimalist style with maximal function, providing exceptional organizational features in a sleek, compact design. A full-length exterior pocket stows valuable items like your phone and passport for quick access, while thoughtful sleeves keep things sorted out inside. Oh, and did we mention that Monos is a Climate Neutral certified brand and that this chic crossbody bag is made using all sustainable materials?
Cool Travel Backpack
If you're really stuck on choosing the best gifts for frequent travelers, opt for a nice piece of luggage. Whether for business trips, weekends away, or as a carry-on on his/her next flight, the traveler on your holiday list will definitely love receiving this cool Db backpack for Christmas.
Carry-on sized and cleverly designed, the Hugger Backpack 30L Black Out pairs a clean, contemporary aesthetic with thoughtful features to create the perfect travel companion. Adjoining its fully openable main compartment is a discrete laptop pocket for devices up to 16″, as well as a practical top pocket for easy access to small items.
Premium Pocket Knife
For a gift that's both practical and symbolic, consider The Wayland, The James Brand's contemporary interpretation of the iconic Barlow knife. Crafted from first-class materials, this high-quality piece of EDC combines a 3″ CPM-S35VN steel sheepsfoot blade with a stylish teardrop-shaped handle in rosewood, Micarta, or black G10. The beautiful design and present-day functionality make it the perfect gift for adventurers whose time is mostly spent outdoors, yet we're pretty sure this stunning pocket knife will be treasured by whoever owns it!
Clever Coffee Mug
For coffee-drinking travelers, this award-winning minimalist vessel has more to it than meets the eye. Unlike regular stainless-steel coffee tumblers, the Carter Move Mug is enhanced with a snap-in splash guard, a ceramic coating that keeps your brew's taste intact, and a tapered thin lip inspired by Cabernet glasses, ensuring an unparalleled coffee drinking experience on the go. Plus, it comes in several contemporary matte shades, so you'll surely find the perfect fit for everyone on your Christmas gift list.
Multi-Purpose Flask
If the traveler on your gift list spends more time in the great outdoors than in the airport lounge, he or she will be thrilled with the VSSL Flask, which contains a compass, a 4-mode LED flashlight, and two stainless steel shot glasses. Built with military-grade aluminum, this multi-purpose beverage container holds 8 oz of their favorite libation, and its interior chamber is lined with shatterproof, non-permeable glass to maintain the best taste and quality of any drink.
Stylish Tech Pouch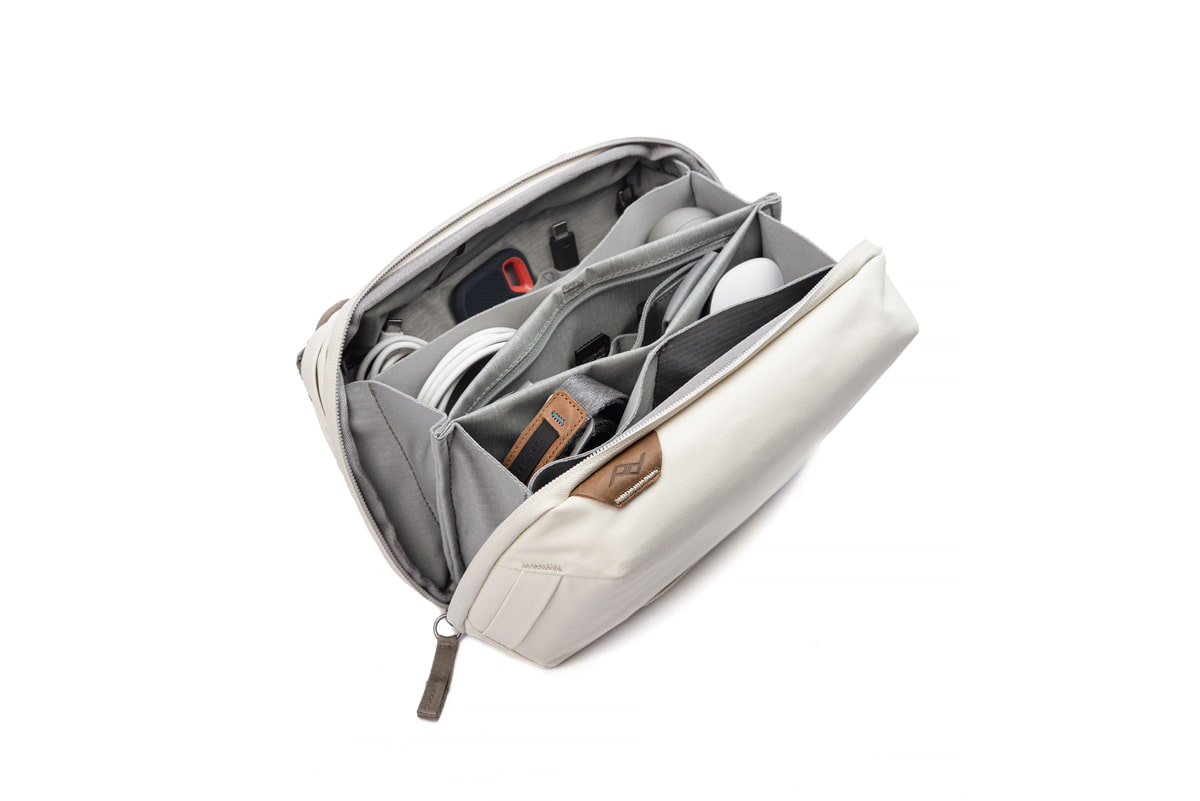 Ensure your fellow world wanderer stays organized on the go with this stylish tech pouch from Peak Design. Made from 100% recycled 200D nylon, it features a smart, space-efficient design with origami-style pockets for all your tech accessories, from cables to SD cards, batteries, camera straps, and more. There's also an external pocket for passport and documents, as well as a welcome cable pass-through for seamless device charging.
Sleek Noise-Canceling Headphones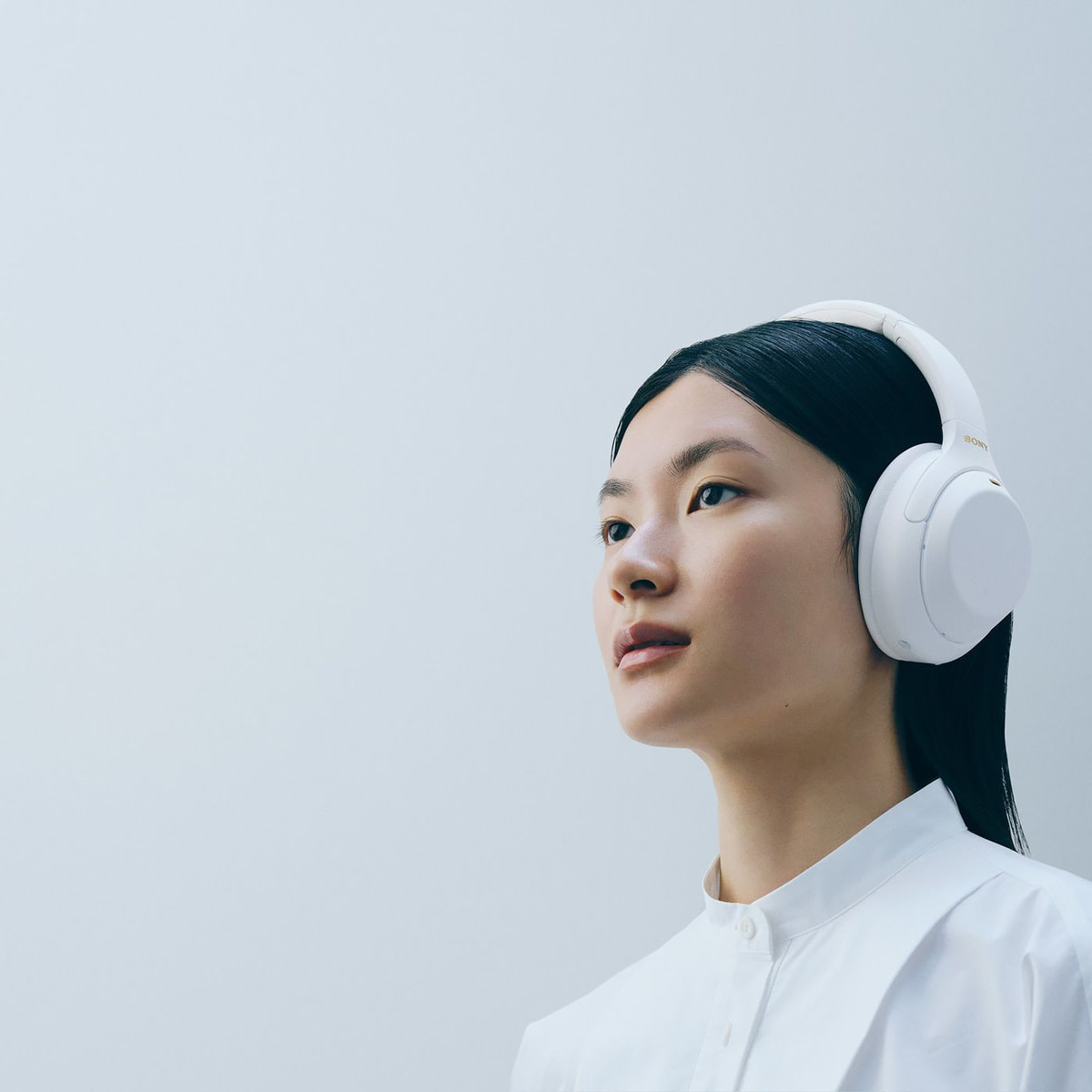 Buy the frequent flyer in your entourage the Sony WH-1000XM4 and they'll be forever grateful. Equipped with the most advanced noise-canceling technology and a host of smart features, these wireless headphones sound and look so damn good you'll want a pair for yourself, too. They offer both Google Assistant and Amazon Alexa, and feature Sony's Speak-to-Chat function, which means the headphones will automatically pause the music and turn off noise cancellation anytime you start speaking.
Leather Field Notes Wallet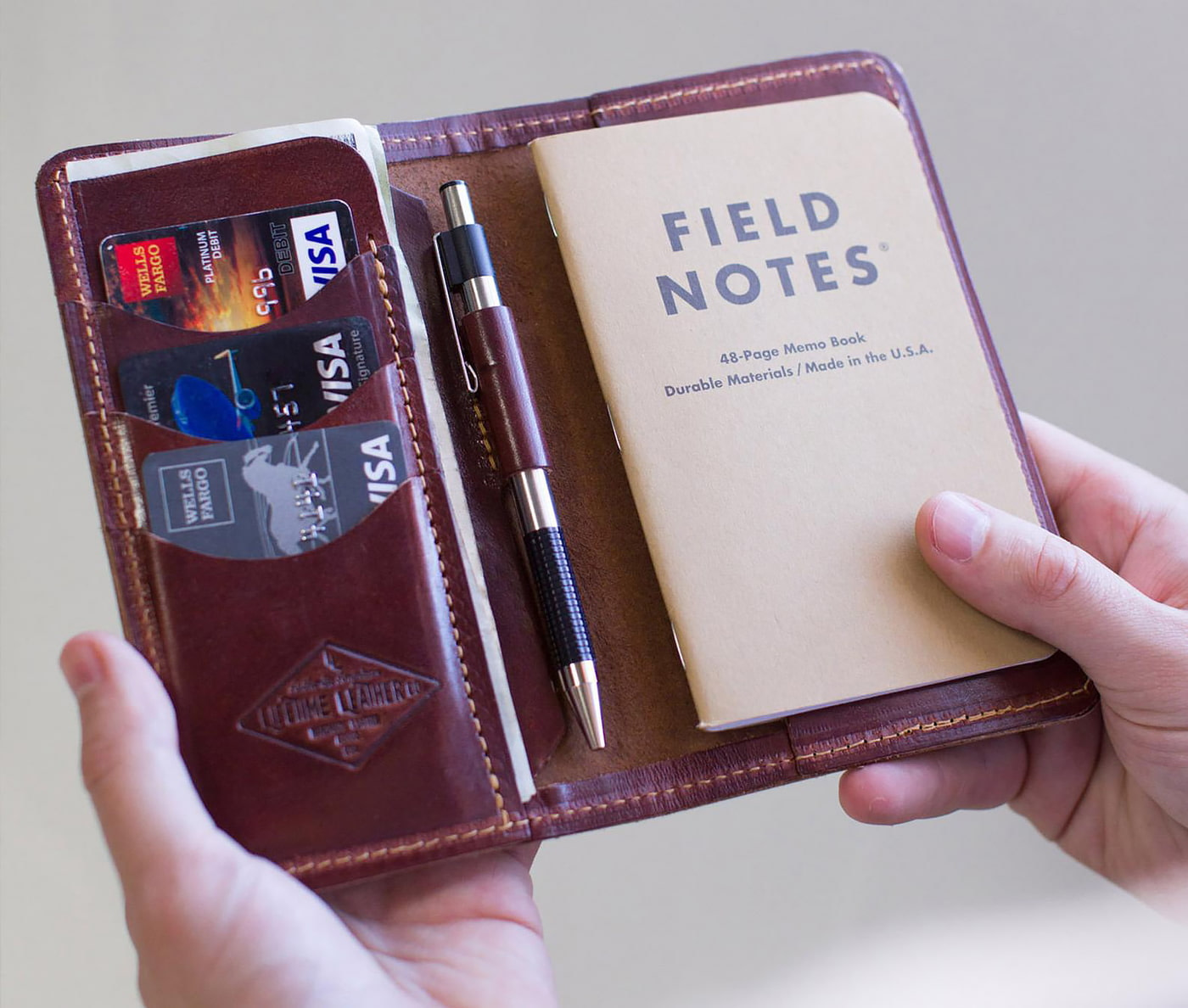 Handmade leather goods make wonderful Christmas presents. Any stylish jetsetter will appreciate this handsome Lifetime Leather Co. field notes wallet crafted from authentic full-grain leather.
Sized to fit everyday essentials such as notes journal/passport, pen, and cash/cards, this caddy is not only good-looking but also extremely practical, helping them stay organized while traveling. It comes with a Genuine Field Notes Journal & Zebra Pen, and, best of all, it can be personalized with your recipient's name/initials for an extra special touch.
Elegant Travel Set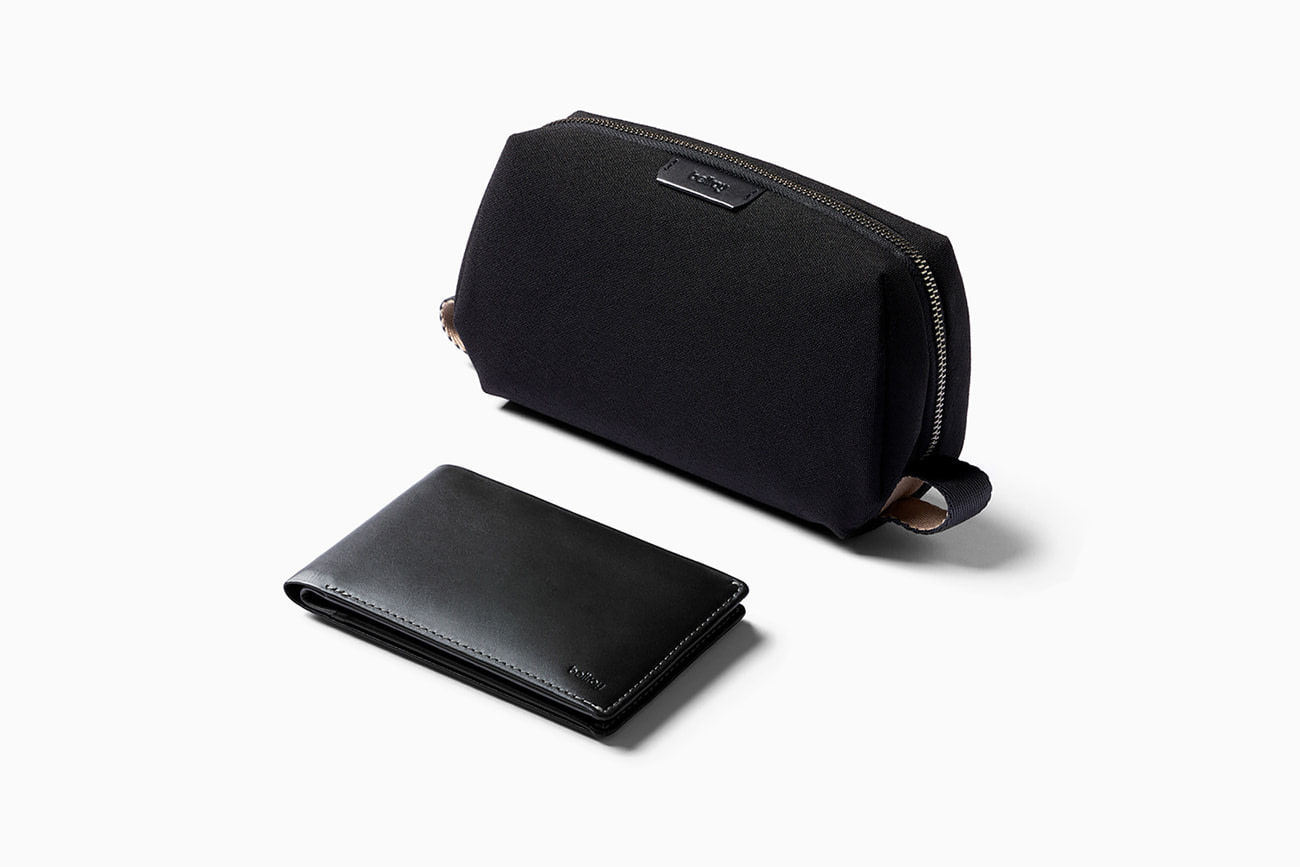 Designed to keep travel essentials organized on the go, the Bellroy Jet Set is an ideal gift for the business traveler, but also for families, adventurers, and just about anyone on vacation. It comprises their handsome, cleverly designed Travel Wallet and the Toiletry Kit Plus, a roomy, hyper-organized bag for your bathroom essentials.
Classy, durable, and packed with well-thought-out pockets, the wallet is made from premium, environmentally-certified leather and holds everything from passports and boarding passes to cash, business cards, and even a micro-size pen. The water-resistant Toiletry Kit Plus is backed by a 3-year warranty and comes in a variety of color combinations to match any style.
Name a Star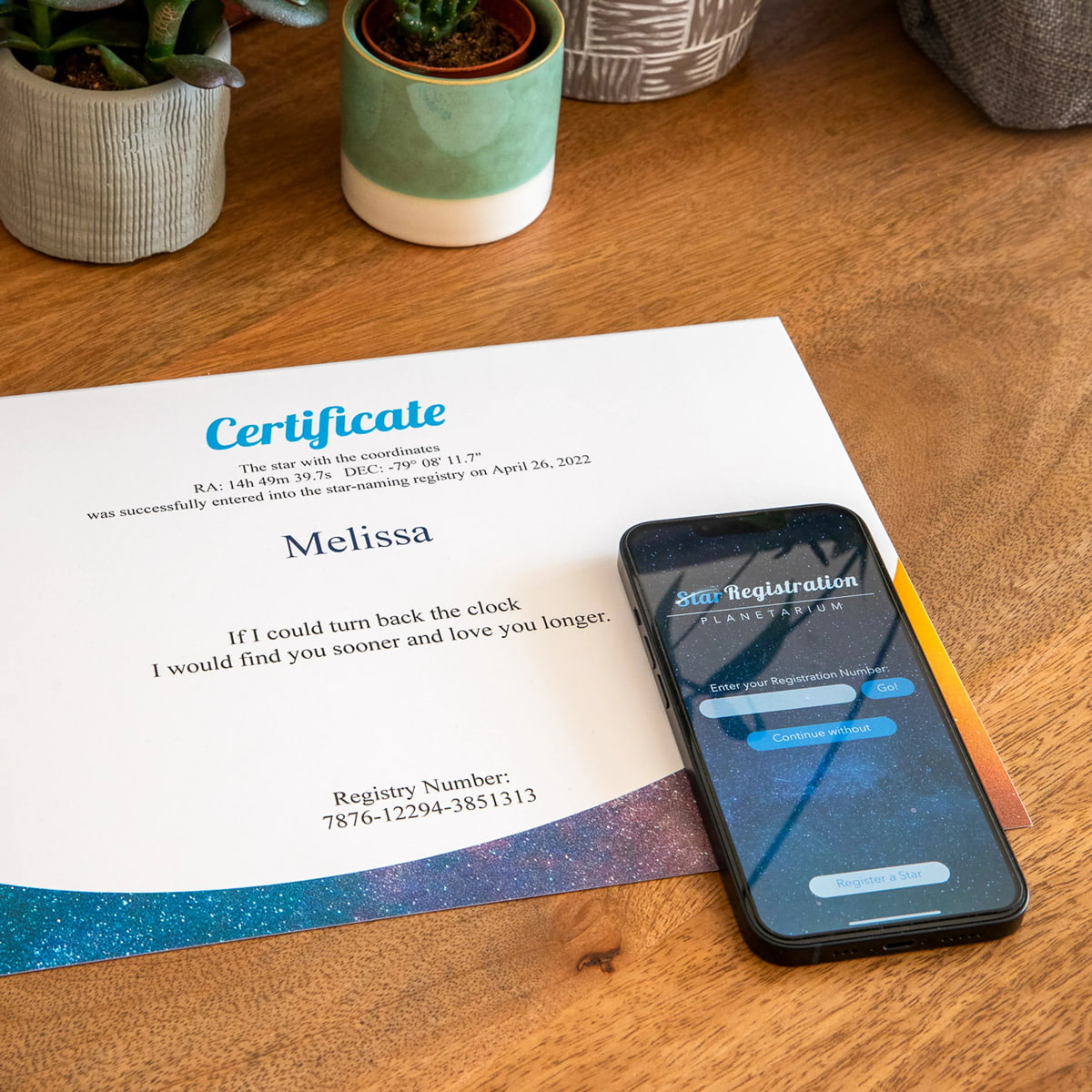 Make sure your favorite world wanderer will always keep you in mind with this top star registration service that lets you name a visible star in the night sky after him/her. A standard package costs around 50 euros and includes the star-naming certificate, an individual star chart, and access to a mobile app that helps you find it in the sky with augmented reality.
Inflatable Travel Pillow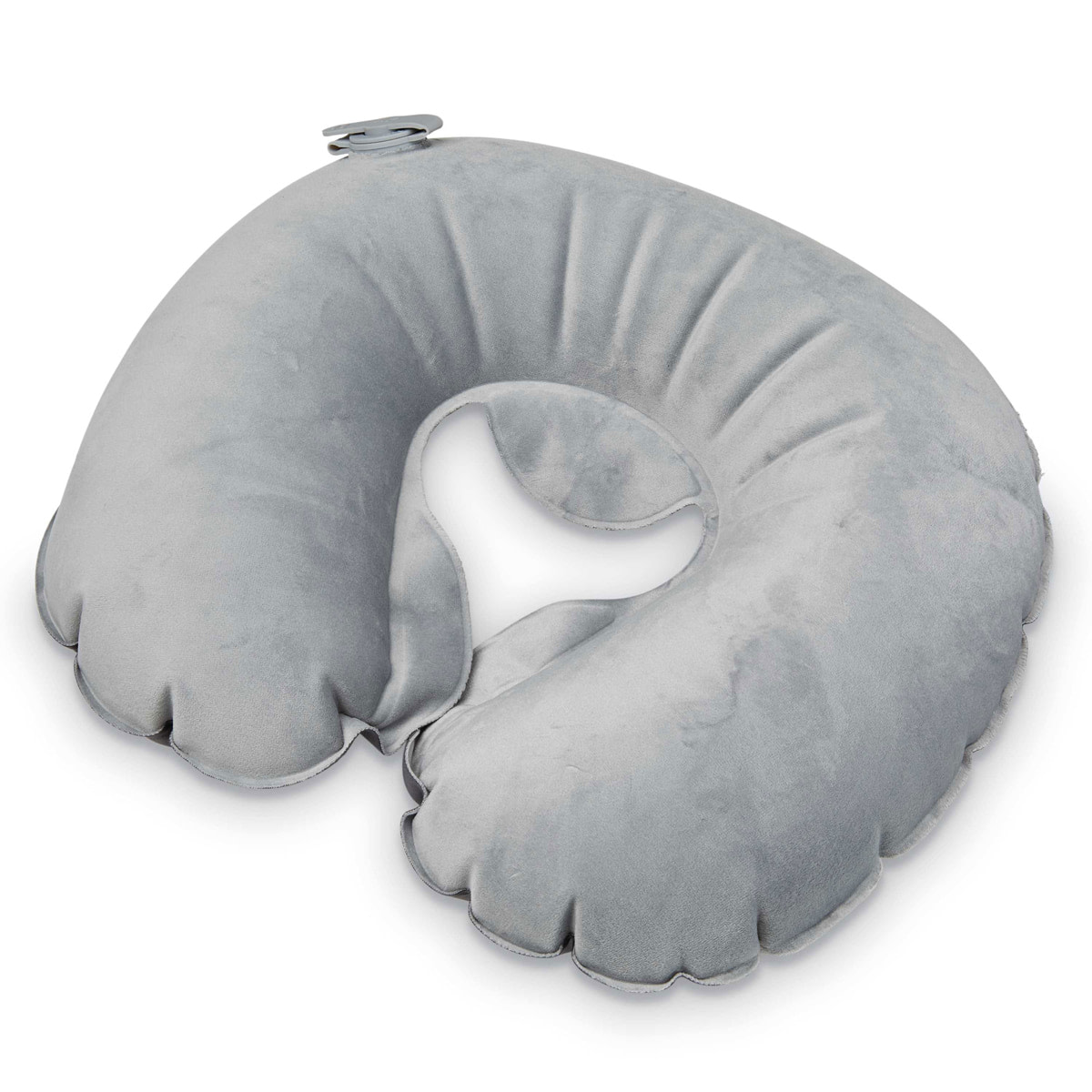 Sleep support devices are essential travel accessories, and the Inflatable Travel Pillow from Samsonite would make a fantastic gift for any frequent flyer on your list.
Designed for a restful sleep on the move, this simple, U-shaped pillow packs down into a tiny pouch, taking up very little room in the carry-on. It's also soft to the touch thanks to its fleece cover and comes with an innovative patented valve, which enables it to be inflated with only 2 breaths.
Portable Grill & Smoker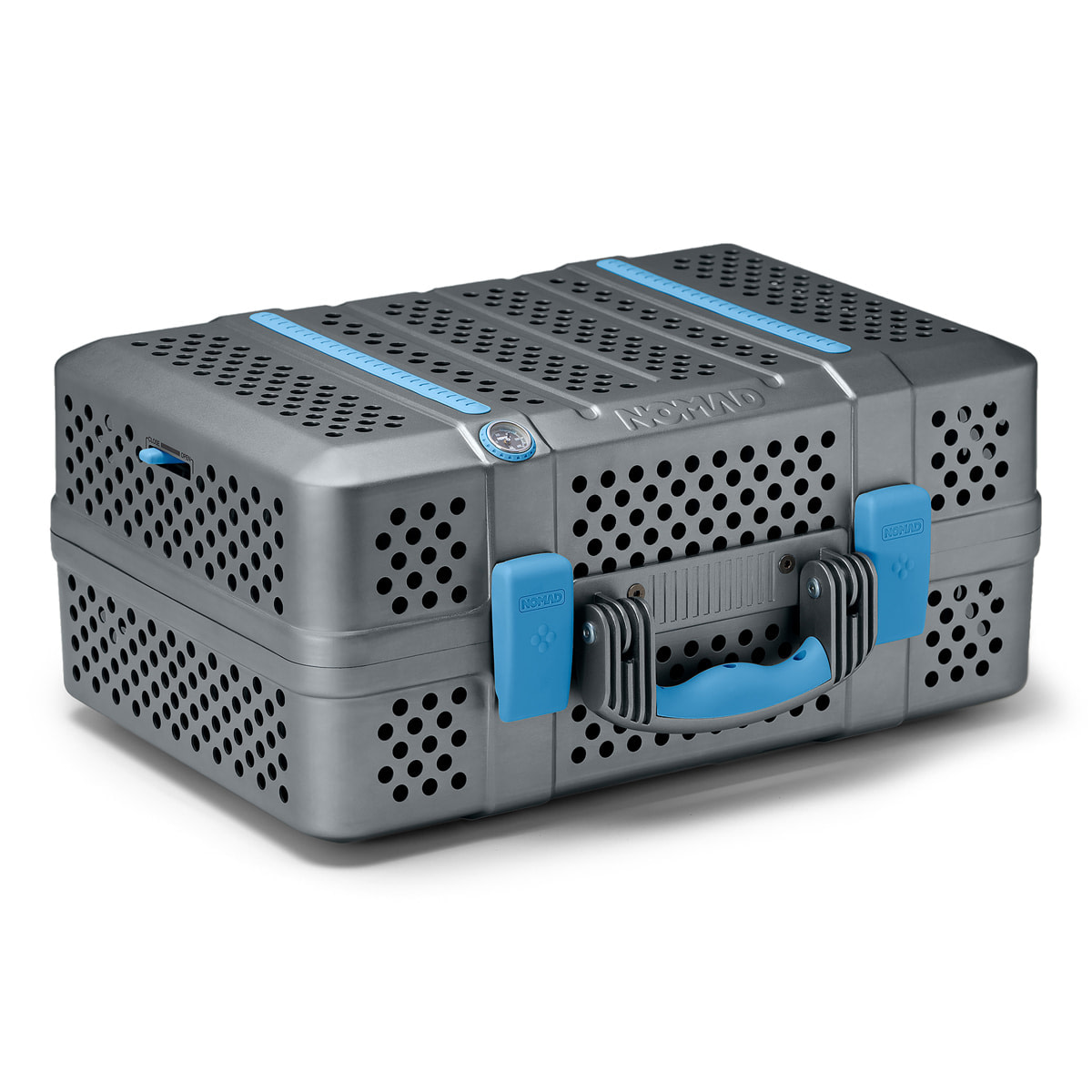 If your dear adventurer is into camping and tailgating, he/she will love having this portable charcoal grill around. Designed in Texas, the NOMAD Grill & Smoker sports a lightweight but strong cast aluminum construction and comes with all the innovative features a grillmaster could hope for – magnetic air vent sliders, a built-in bimetal thermometer, convective airflow design for even cooking, and an ergonomic handle for easy, comfortable carrying.
A Useful, Well-Designed Piece of Luggage
If you're looking for a way to travel wrinkle-free (and who doesn't, really?), you could hardly do better than investing in Samsonite's Armage II Duet Garment Bag.
Made from durable, recycled materials, this rolling medium check-size piece of luggage marries hard-wearing toughness with modern sophistication into one of the best garment bags money can buy. It's the perfect size for a 2 to 4-day trip and comes with oversized wheels that enhance maneuverability while maximizing packing capacity.
With dedicated shoe sleeves, a padded extender panel for longer garments, a water-resistant pocket for toiletries, and grip hangers in two orientations, the interior layout is beautifully engineered to make the most of the available space. And the best part, once you arrive at your destination, you can convert the bag into a hanging wardrobe.
Whether you're heading out of town for business, weddings, or anything in between, this garment bag will forever change how you travel.
Portable Cocktail Kit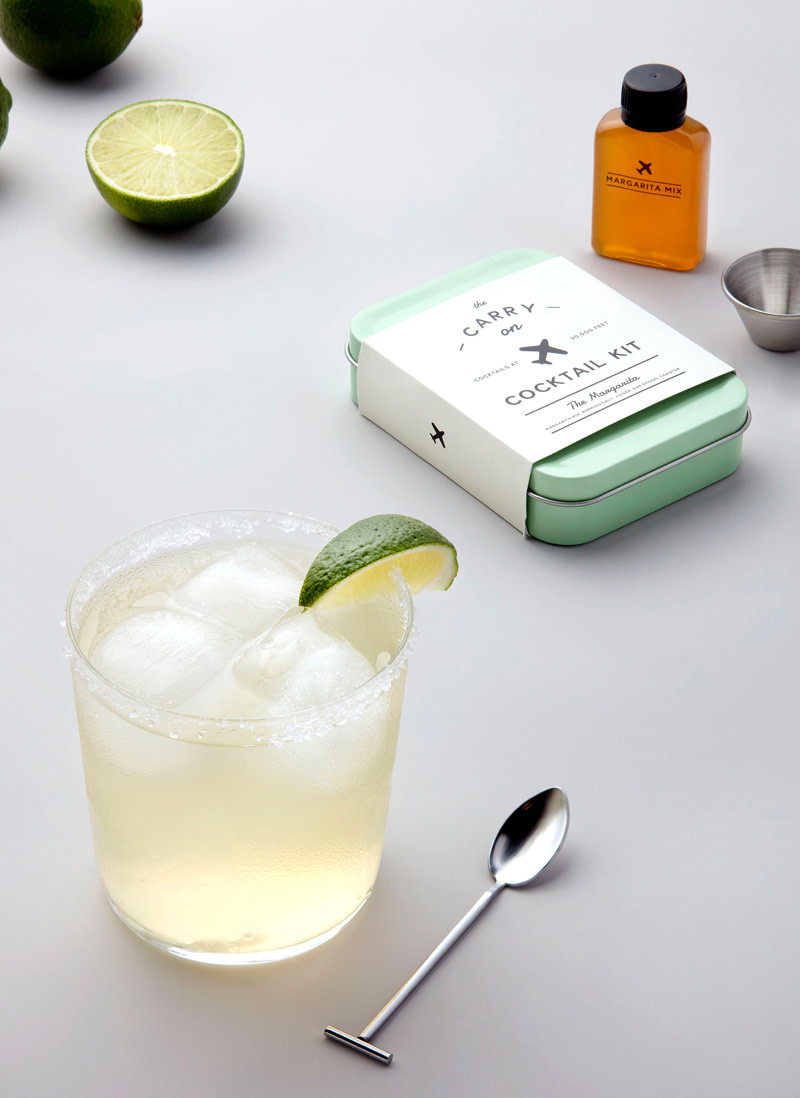 What better way to cheer up your traveling pal who loves a well-mixed drink than with a portable cocktail kit equipped with everything you need to craft two proper beverages in style, anywhere, anytime? Compact enough to fit in a pocket, W&P's slick Carry-On Cocktail Kit is the best bet for mixologists on the go, offering a handy recipe card, stainless steel spoon/muddler, linen coaster, and all the ingredients for two proper in-flight concoctions.
Depending on your preferences, there are a variety of travel sets to choose from, from Champagne and Bloody Marry to Gin & Tonic and the original Old Fashioned.
Self-Cleaning Water Bottle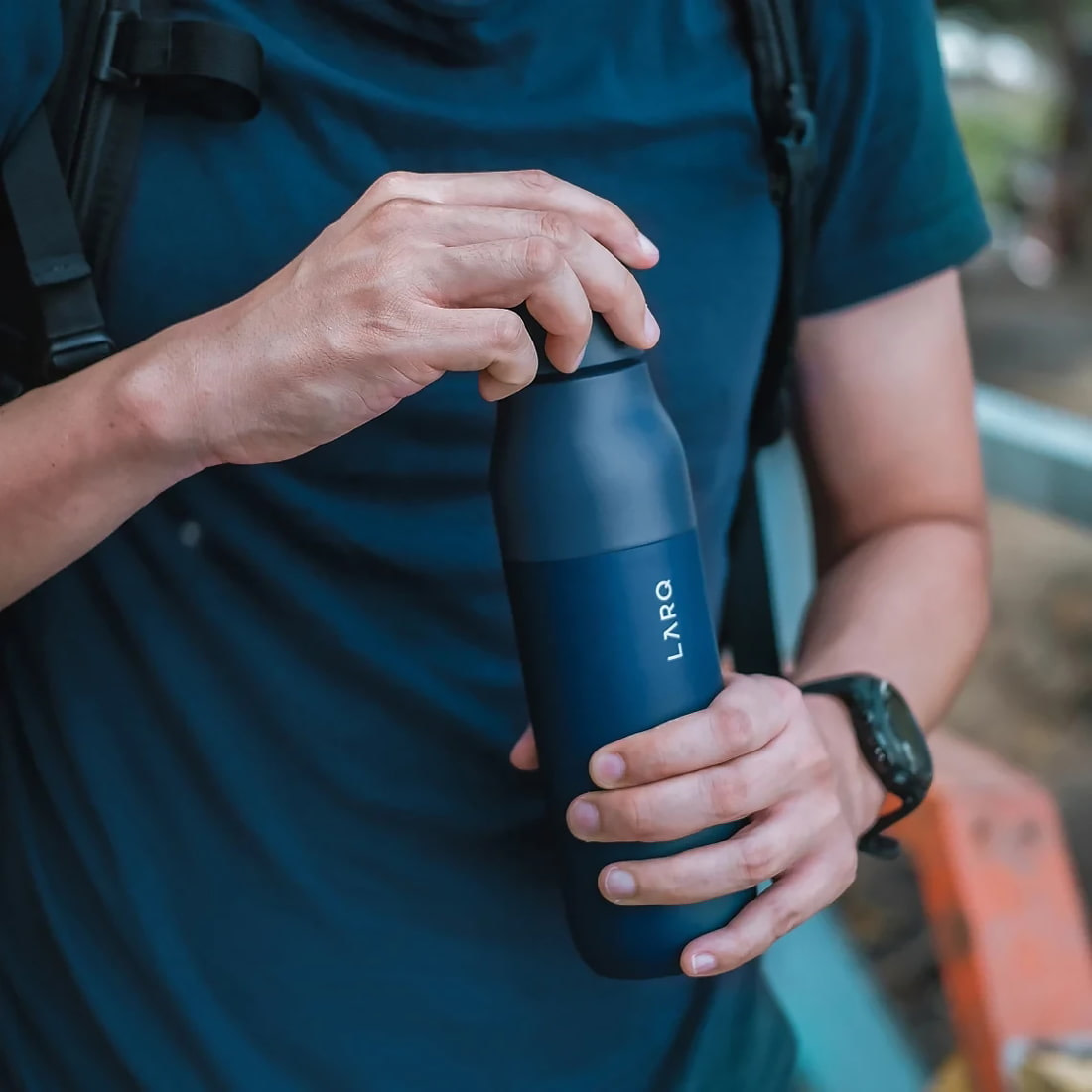 For the outdoor enthusiast in your life, consider this smart and stylish reusable water bottle that keeps your adventures hydrated while also helping the environment.
Combining double-layered, vacuum-insulated construction with innovative UV-C LED technology, the self-cleaning LARQ Bottle PureVis is both fashionable and functional. As well as ensuring proper hydration on the go, it is designed to eliminate harmful bacteria and viruses every two hours at the touch of a button. On top of that, it keeps your liquids cold for 24 hours and hot for 12, and comes in delicious colorways such as Himalayan Pink, Seaside Mint, and Eucalyptus Green.
Portable Clothing Steamer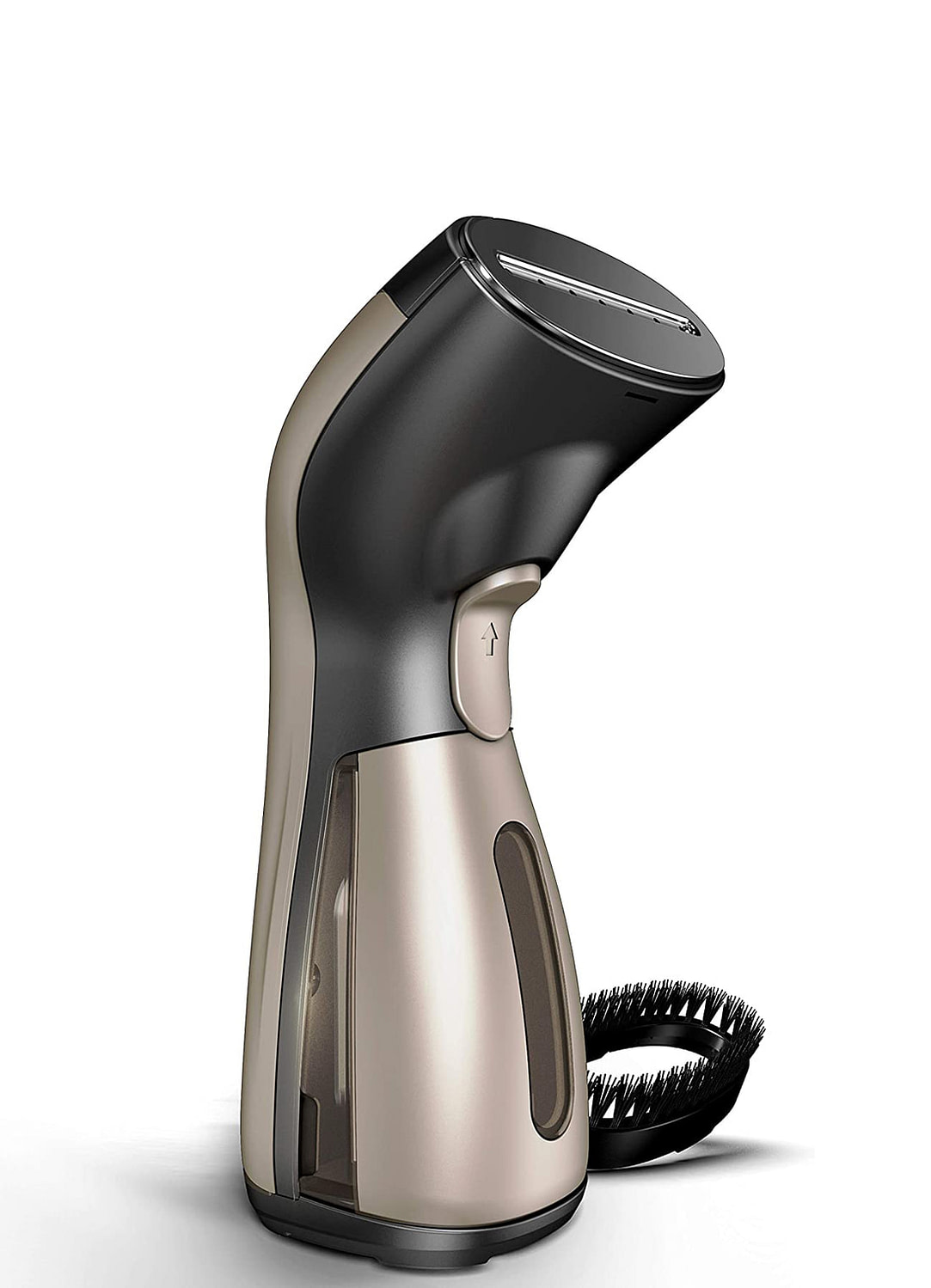 Looking neat on the road can be tough, but iSteam's Luxury Edition Clothing Steamer makes it easy to kill germs, eliminate odors, and remove wrinkles from your tightly packed clothes. This portable must-have accessory uses innovative Spill-Proof Technology, heats up in just 25 seconds, and is TSA-approved for carry-on luggage. Perfect for business trips, weddings abroad, and pretty much anything in between!
A Multipurpose Hardshell Mini Bag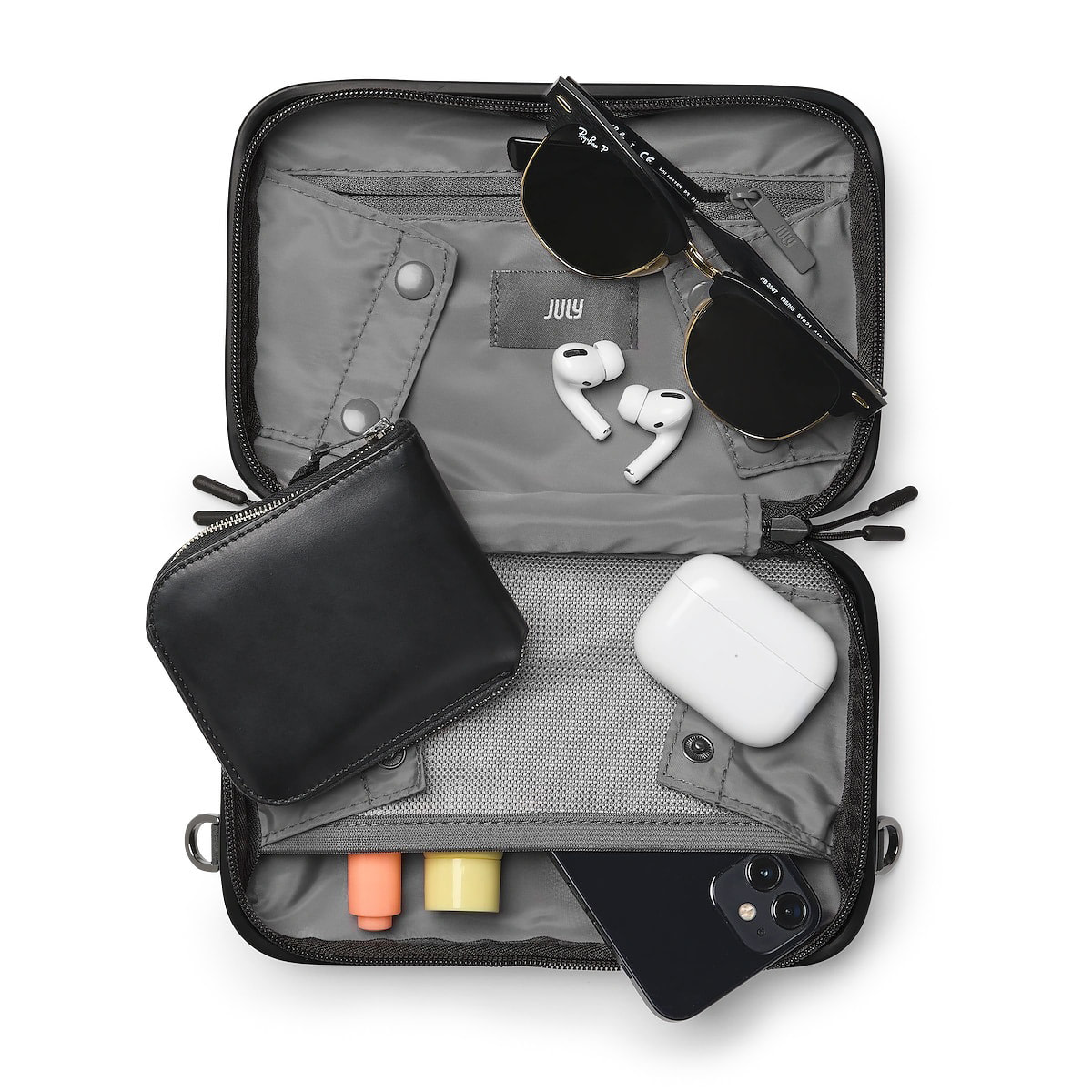 Equipped with a detachable, color-matched carry strap, this hardshell mini-case from July could be a game-changing travel accessory for your friends' upcoming adventures. Constructed from unbreakable German polycarbonate, it looks like a miniature version of the brand's sleek suitcases and is ideal for flights, sightseeing, and just about any occasion when you only need the essentials. And speaking of essentials, it fits a large phone, sunglasses, wallet, keys, and cosmetics, and only weighs 200g empty. The only downside is that every color it comes in is gorgeous, so good luck choosing only one!
Weatherproof Binocular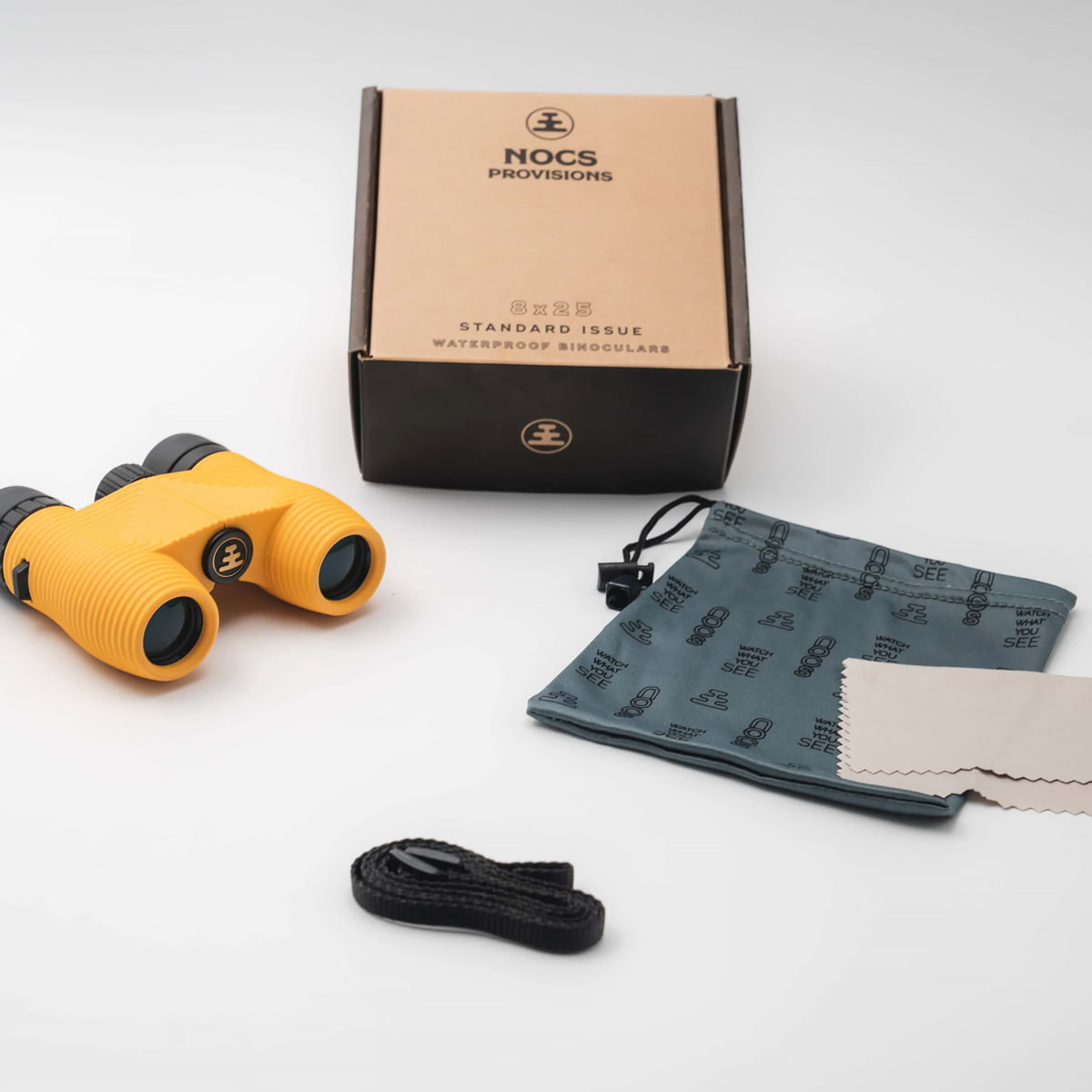 Does your dearest explorer spend more time out than in? The best gifts for outdoor lovers are those that enhance the experience, like these rugged premium-optic binoculars from Nocs Provisions. Ideal for bird watchers, safari enthusiasts, beach spotters, and anyone in between, it's compact enough to fit in your pocket, weatherproof, and serves as the equivalent of a 400mm camera lens, allowing you to shoot photos with your smartphone through the eyepiece.
Travel Wardrobe Staple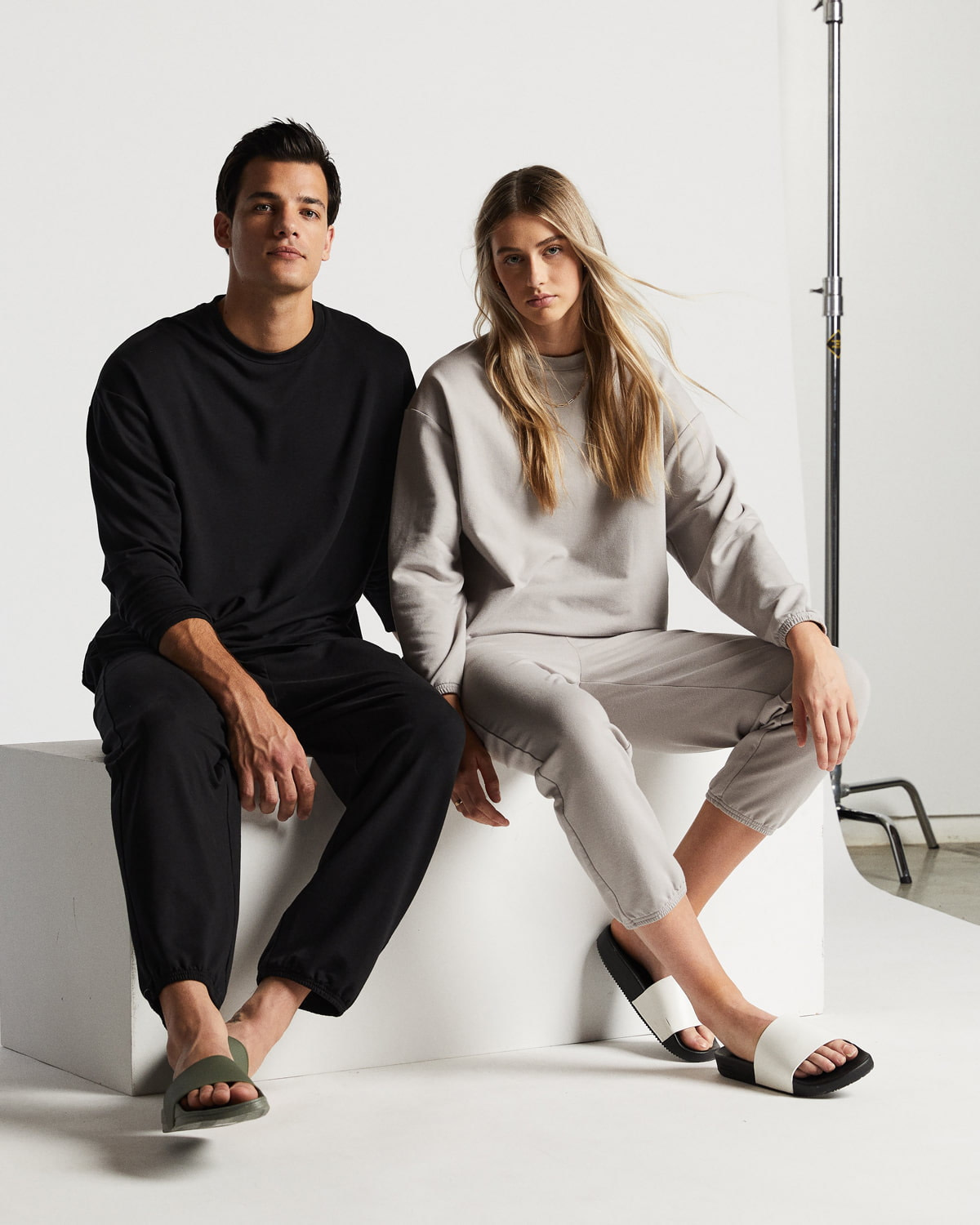 Stylish enough to wear during flights yet comfy enough for lounging around the Airbnb on those lazy vacation days, Monos' versatile wardrobe essentials will become their new favorite travel companion.
Made with breathable, natural fabrics, all the pieces in the Everywear collection are luxuriously soft and ethically made in small batches. Choose between the clean-cut gender-neutral Kyoto line and the effortlessly stylish Sevilla ensemble, which features a short-sleeved V-neck top and flattering culotte pants in black, cream, and cypress green.
Personal Emergency Alarm
Adventure types will love the B A S U eAlarm+, a tiny safety device that sounds when the pin is pulled. Small, sleek, and water-resistant, this personal travel alarm is equally effective as a deterrent against wild animals and human aggressors, or as a rescue signal for hikers, campers, and any other outdoors enthusiast caught in an emergency situation. It can also be used as a tripwire or campsite alarm and comes with a pre-installed carabiner for easy attachment to your keys or backpack.
Exercise Bands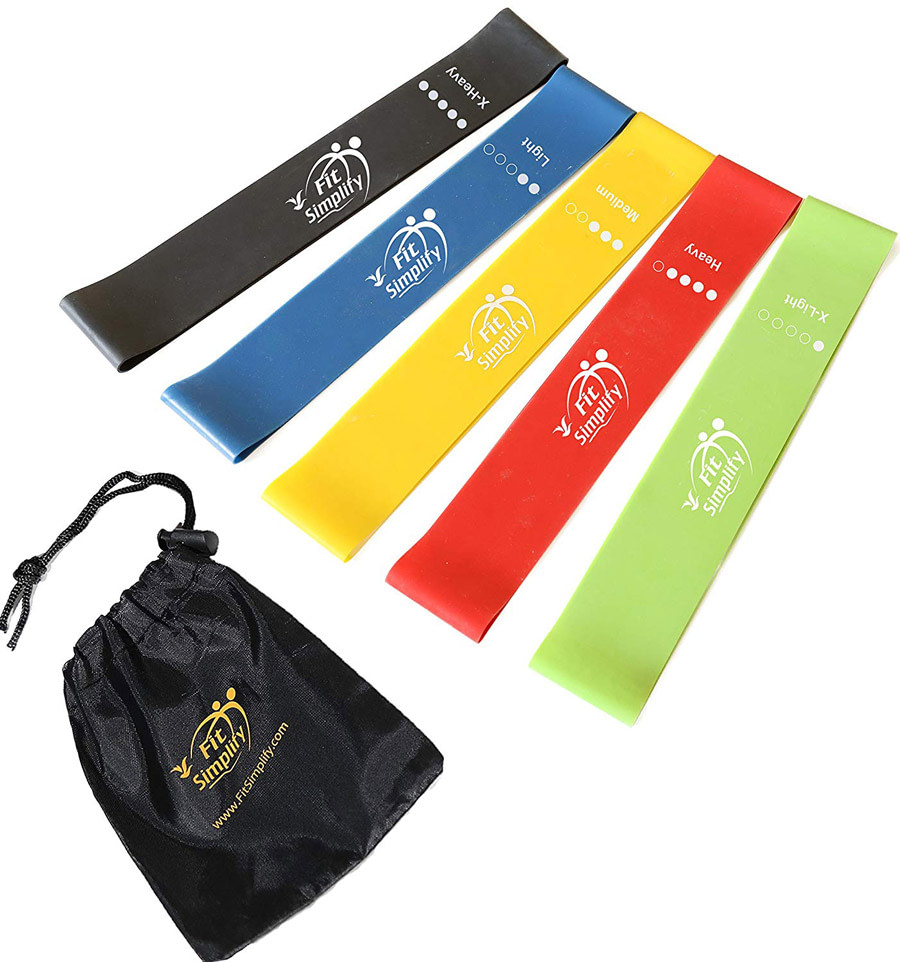 Your travel-loving friends and family can keep up with their workout routine anytime, anywhere with Fit Simply's world-class Resistance Loop Exercise Bands. This portable fitness kit includes 5 eco-friendly latex bands of different resistance levels, as well as a practical carry bag, an eBook full of exercises, an instruction guide, plus access to their online video workout guide. Needless to say, they're small, lightweight, and versatile, which makes them one of the most fitting gift ideas for travelers who want to stay in shape on the road.
Travel Shoe Cleaning Kit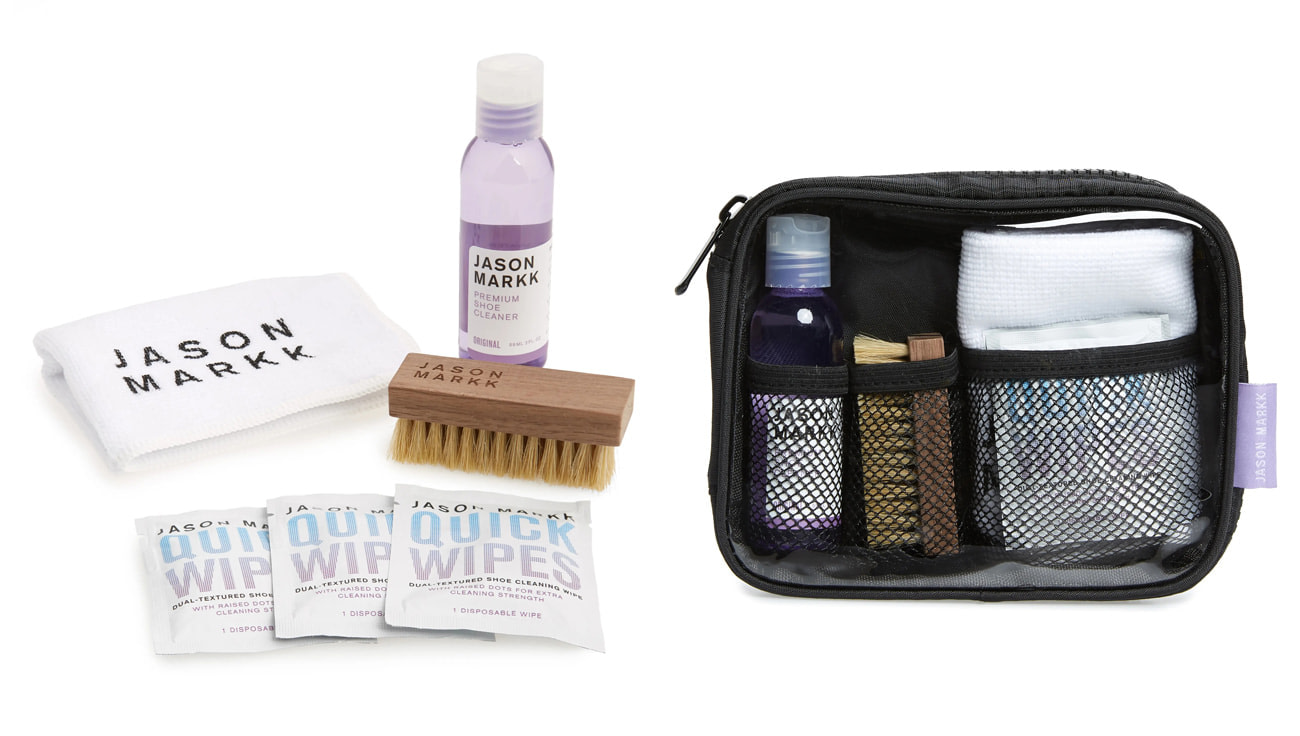 This Christmas, show your favorite globetrotter that you care with the Travel 7-Piece Shoe Cleaning Kit by Jason Markk. From premium shoe cleaner to a wood-handled brush and a soft microfiber towel, this handy set contains all the shoe-cleaning essentials for the trip. Packed in a TSA-friendly zip case, the products are safe to use on all colors and materials.
Inspiring Travel & Photography Book
Filled with practical travel info and spectacular pictures of over 40 destinations around the globe, Depart makes a brilliant gift idea for those with a case of wanderlust. A successful collaboration between MENDO, Instagram-famous Sizoo brothers, and 22 photographers from all over the world, this modern travel and photography book will spark a sense of adventure in readers of all ages and interests.
Digital Luggage Scale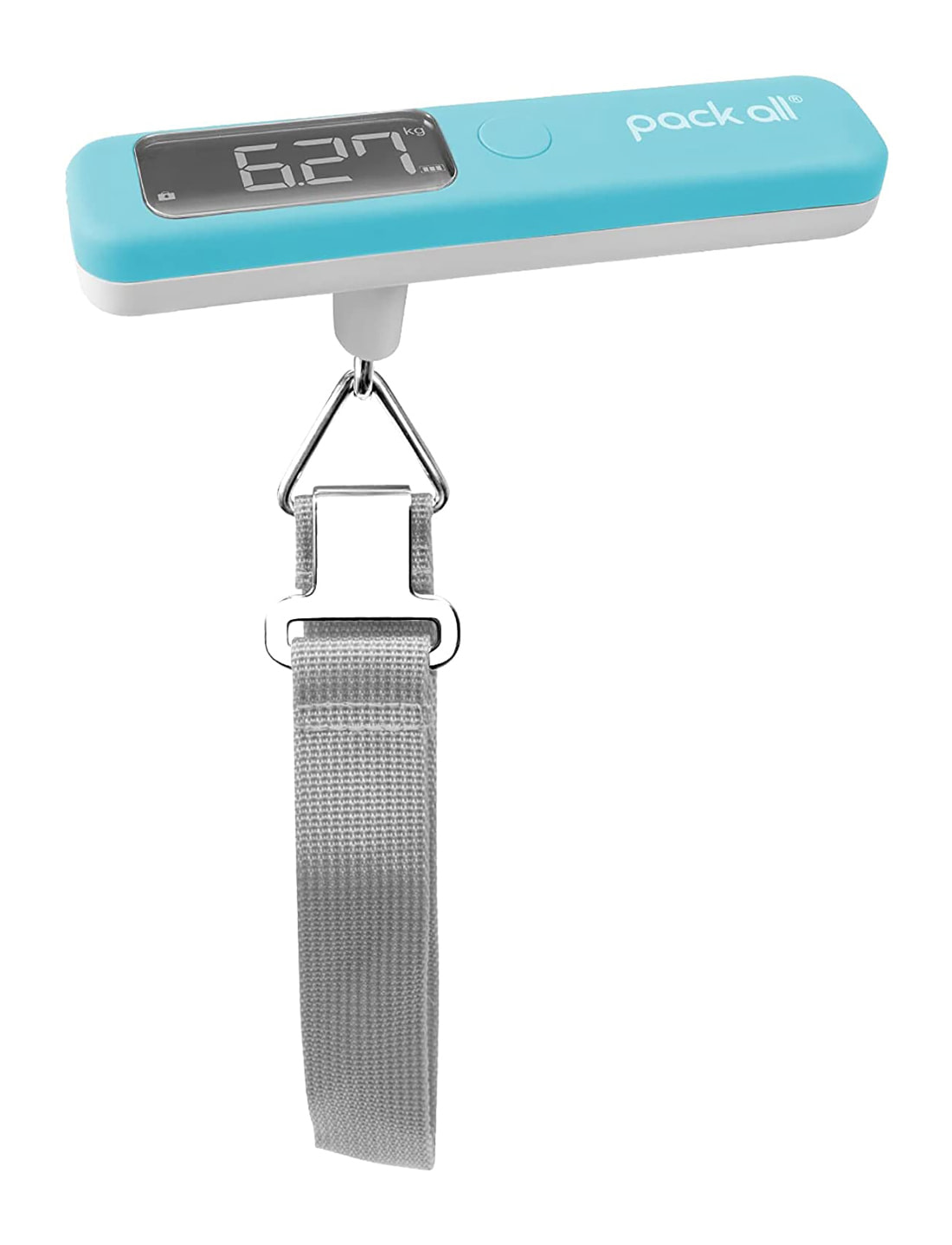 Whether it's your spouse, friend, colleague, or uncle, it's not always that easy to know what to buy someone who loves to travel. One thing is for sure, though, you can never go wrong with something as useful and reliable as a luggage scale.
Compact and lightweight, this Digital Luggage Scale is a must-have for any frequent flyer seeking to avoid excess baggage fees. The device can accurately weigh up to 50 kg/110lbs and allows you to switch between 3 units of measurement (oz, lb, kg). As a bonus, it's an affordable gift that will quickly become indispensable for any travel-loving friend or family member.
Travel Toiletry Bottle Set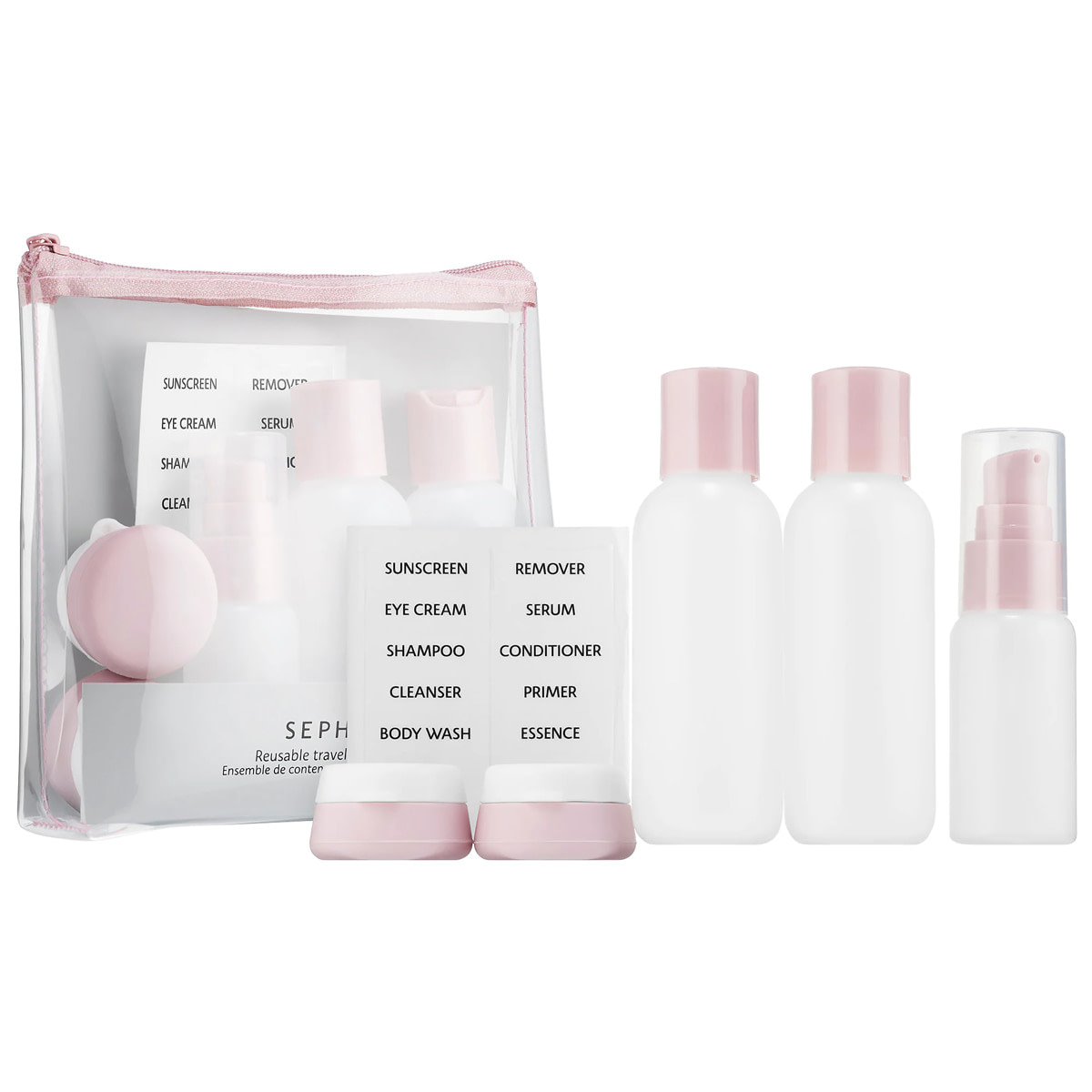 Every frequent flyer needs a TSA-approved bottle set to keep their beauty essentials safely stored in the carry-on bag. Even better if it's one with sticker labels, so you know exactly what's what, like the Reusable Travel Container Set from Sephora. This leak-proof ensemble includes two 50-ml flip-cap containers, one 30-ml pump-top container, and one 20-ml silicone jar – all easy to clean and refill.
Old Fashioned Travel Notebook
When it comes to buying gifts for people who love to travel, it's easy to overlook the obvious. Every explorer needs a way to document his/her experiences on the road. And although nowadays most of us have a blog, a camera, and a couple of social media profiles to keep track of our latest adventures, nothing compares with the simple joy of writing things down in an old-fashioned notebook, with an actual pen.
With a generous Notes section and callouts for the Location, Date, and Conditions of the trip, The Adventure Log notebook by Word is the perfect gift for creative nomads.
Travel Amenity Kit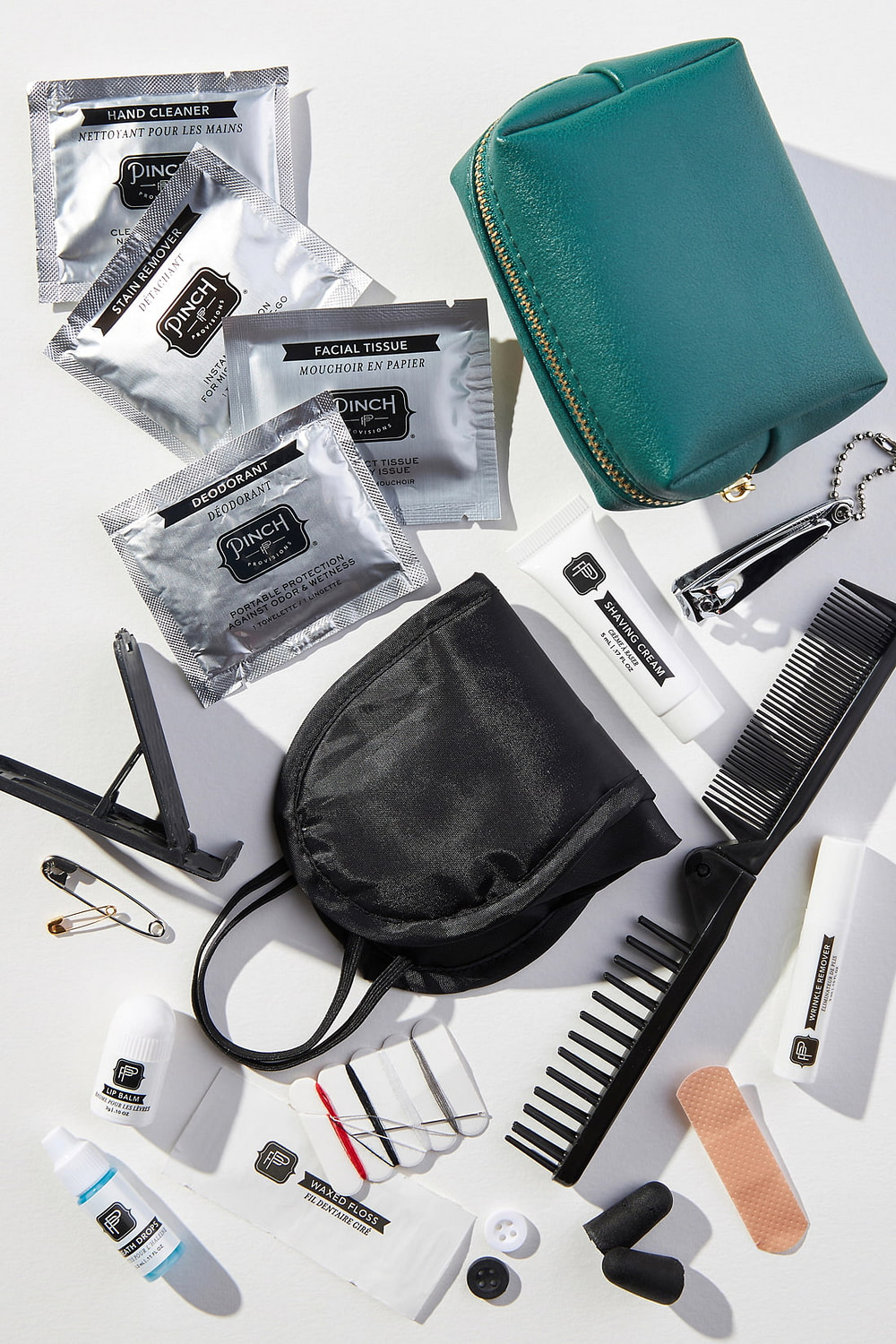 Airplane accessories are fantastic travel gift ideas if your pal is a frequent flyer. Even better, the "Love This Journey For You" Travel Kit from Pinch Provisions comes complete with everything you need for a long journey – from soft foam earplugs, a sleeping mask, and a phone/tablet stand to a folding brush/comb, stain remover, and mending kit – for extra comfort in-flight and beyond. A convenient vegan storage pouch makes this thoughtful present for jetsetters easy to store and carry.