This post contains affiliate links, which means we may receive a small commission, at no additional cost to you, if you make a purchase through these links. See our full disclosure here.
You probably already have at least a few travel accessories, like a luggage tag or a set of TSA-approved travel bottles. Even sporadic travelers know that these things can make your trips go more smoothly, but if you travel frequently, you're likely always on the hunt for items to make navigating your voyages more manageable. Whether there's an item you always wish you had when you're abroad, or you're always tangling your cords when you travel, a thoughtful investment into a quality travel gadget may be the solution you're looking for.
These days, travel accessories are more beautiful, well-engineered, and practical than ever. Gone are the days of the beige money belt; why would you settle when you can invest in a slick, weatherproof crossbody bag or a premium leather passport folio? With so many options available for even the most discerning travelers, it's easy to choose items that will ease your most common travel frustrations without sacrificing your personal aesthetic.
Below you'll find some of the most practical, well-designed, and all-around best travel accessories you can get to put the ease back into your journeys.
Superlight Backpack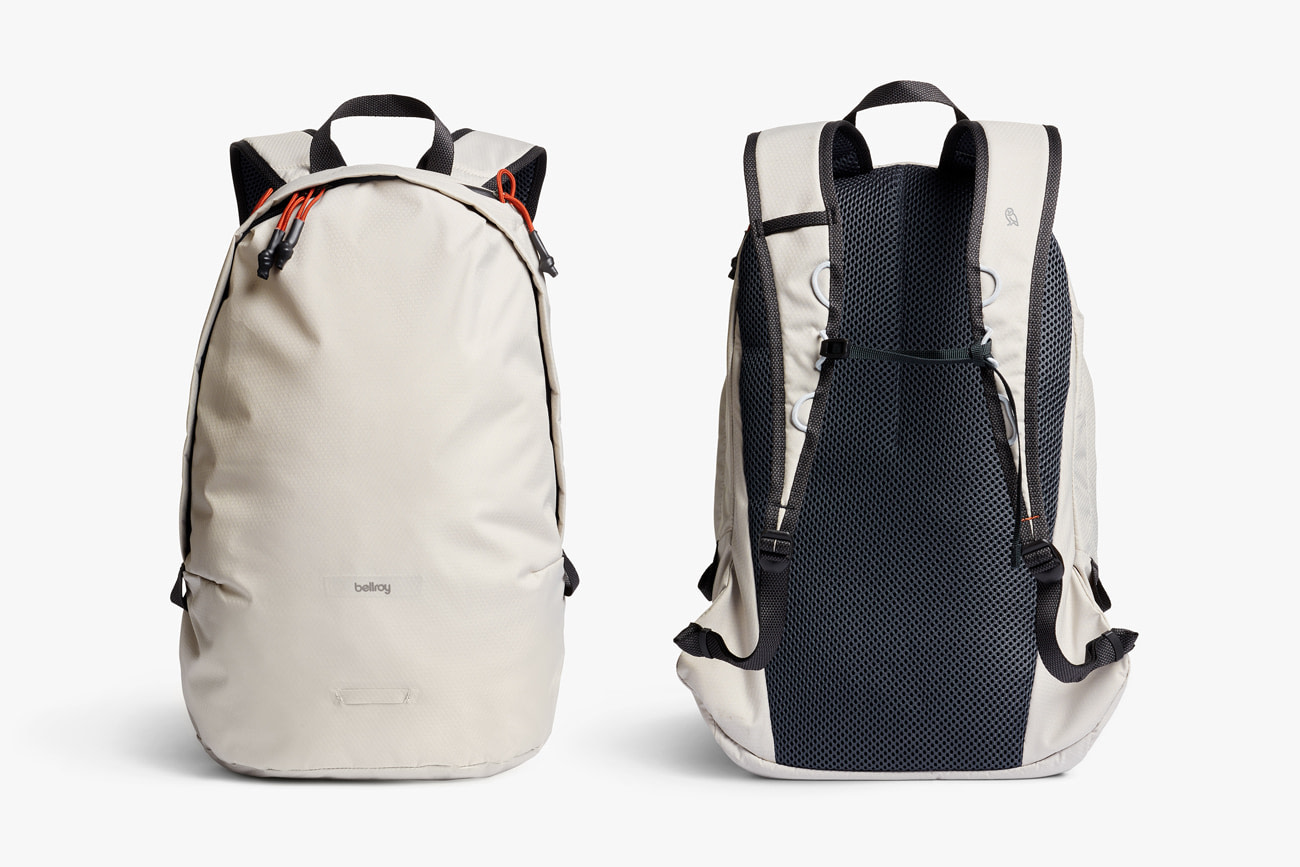 Whether you're looking for something that can handle light days out on the trail or just to tote your personal items on the plane, a toteable backpack is one of the most essential travel accessories you can invest in.
Though just a single member of Bellroy's minimalist line, the Lite Daypack is made to be folded, rolled, or otherwise packed away compactly when not in use. Not only does it fold up small, it barely weighs a thing: it's crafted from rip-stop nylon that's three times lighter than their typical pack fabric. This lightweight backpack has just enough dividers and features to make it feel like a pleasure to use but lacks anything you don't need that would just weigh you down.
Compressible Packing Cubes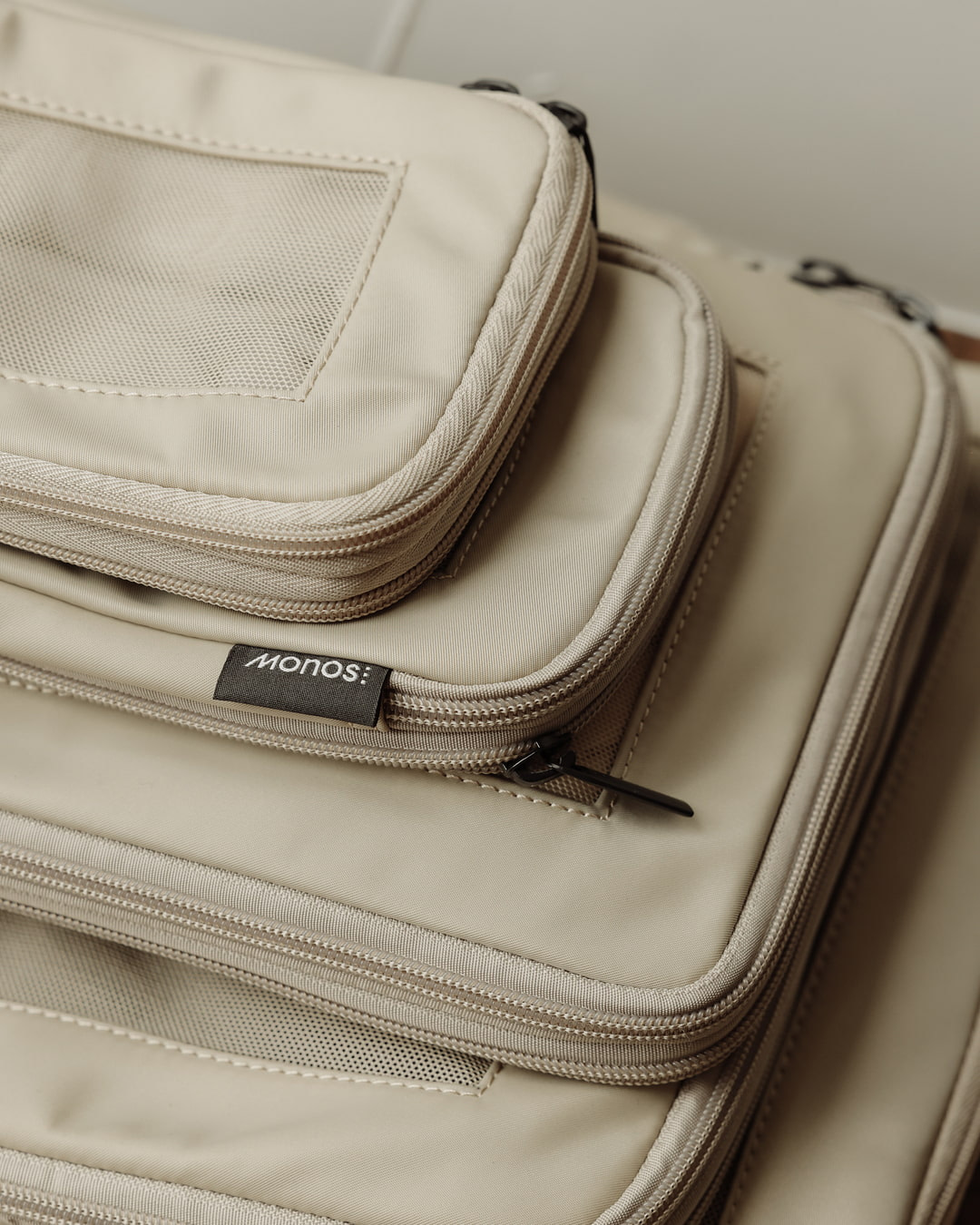 Probably one of the best suitcase accessories you could add to your travel kit, Monos' Compressible Packing Cubes can help you to make the most of even the smallest suitcases.
All packing cubes help you to differentiate between different types of items quickly to keep you organized, but these utilize a 360º compression zipper to give you up to twice as much space in your suitcase as you would have had otherwise. They're fitted with a mesh window so you can quickly identify what's inside, and come in three neutral colors that are easy to coordinate with your existing luggage. And, unlike some of the bargain brands you'll find around, Monos' products are made to last for years to come.
Packable Shower Towel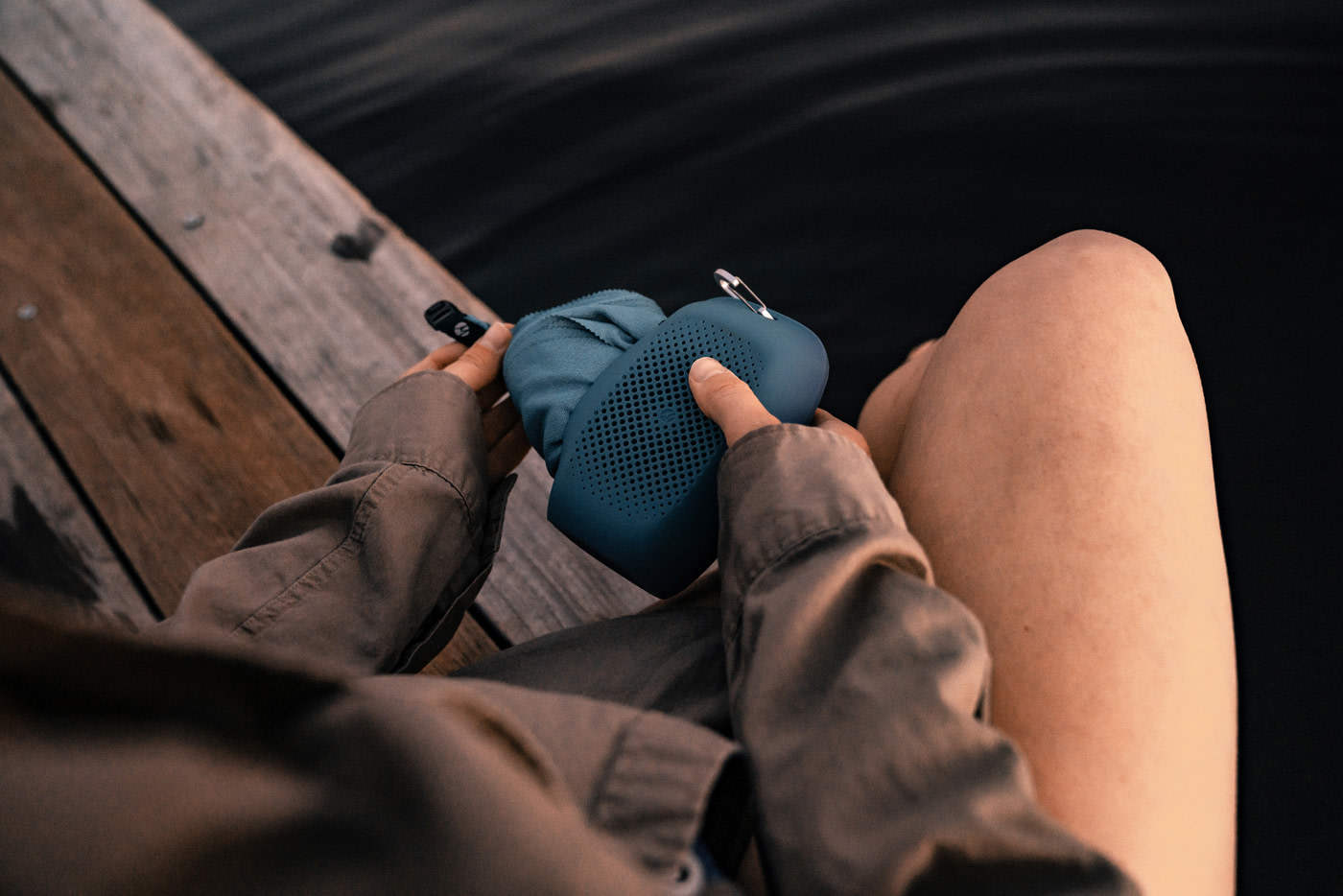 A full-size towel with a tiny footprint, the NanoDry Packable Shower Towel is infinitely packable. It's 52 x 24 inches but folds up to only about three by five, small enough to stow in the meagerest of travel kits. The real boon is the nanofiber material used to make it: this specially designed tech fabric is so hydrophilic that it can absorb nearly four times its weight in water and dries super fast.
Reliable Travel Shoes
Easily one of the best travel shoes to emerge onto the market, Tropicfeel's Canyon is the most innovative iteration yet from this already iconic brand. They're specifically designed to be worn in the water and on the trail and combine drainage holes with a quick-dry fabric upper to ensure you can switch between them seamlessly. They're super lightweight and pack compactly, so they're just as suited to technical hikes as they are to stowing in a travel pack. And there's no need to wear socks: they are anti-microbial to prevent smells, and whenever you want to get them extra clean, you can just toss them in a washing machine.
Tech Pouch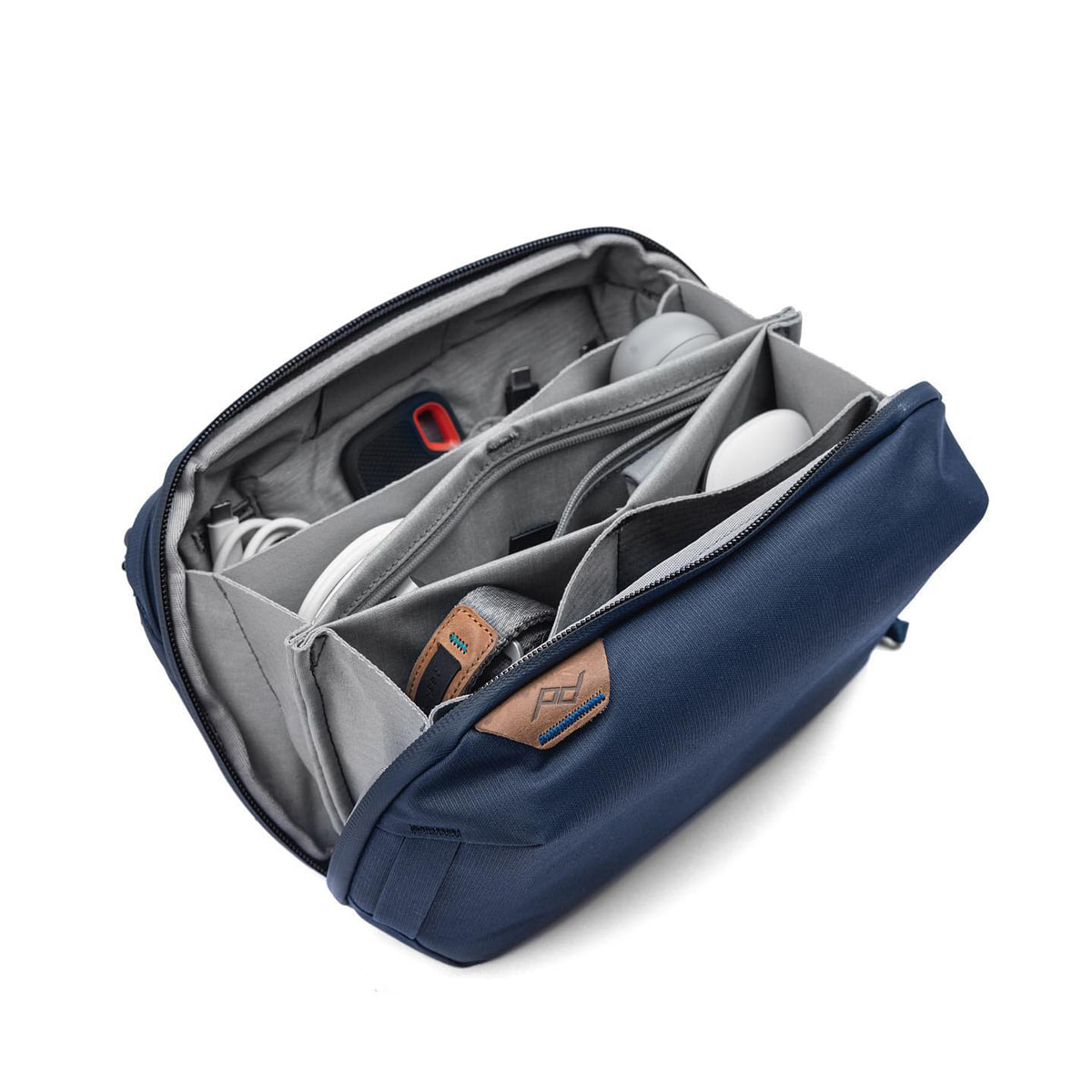 The perfect solution to keep all of your cords, adapters, and SD cards organized, Peak Design's Tech Pouch will put everything in its place. Inside you'll find a host of clever dividers, pockets, and pouches suited to a myriad of items. There's even a cable pass-through so you can charge your phone from an external battery without even removing it. The outer shell is weatherproof to keep its contents in working order, and in addition to the handle, it has loops to attach a shoulder strap if you'd like to carry it on its own.
Multifunctional Travel Adapter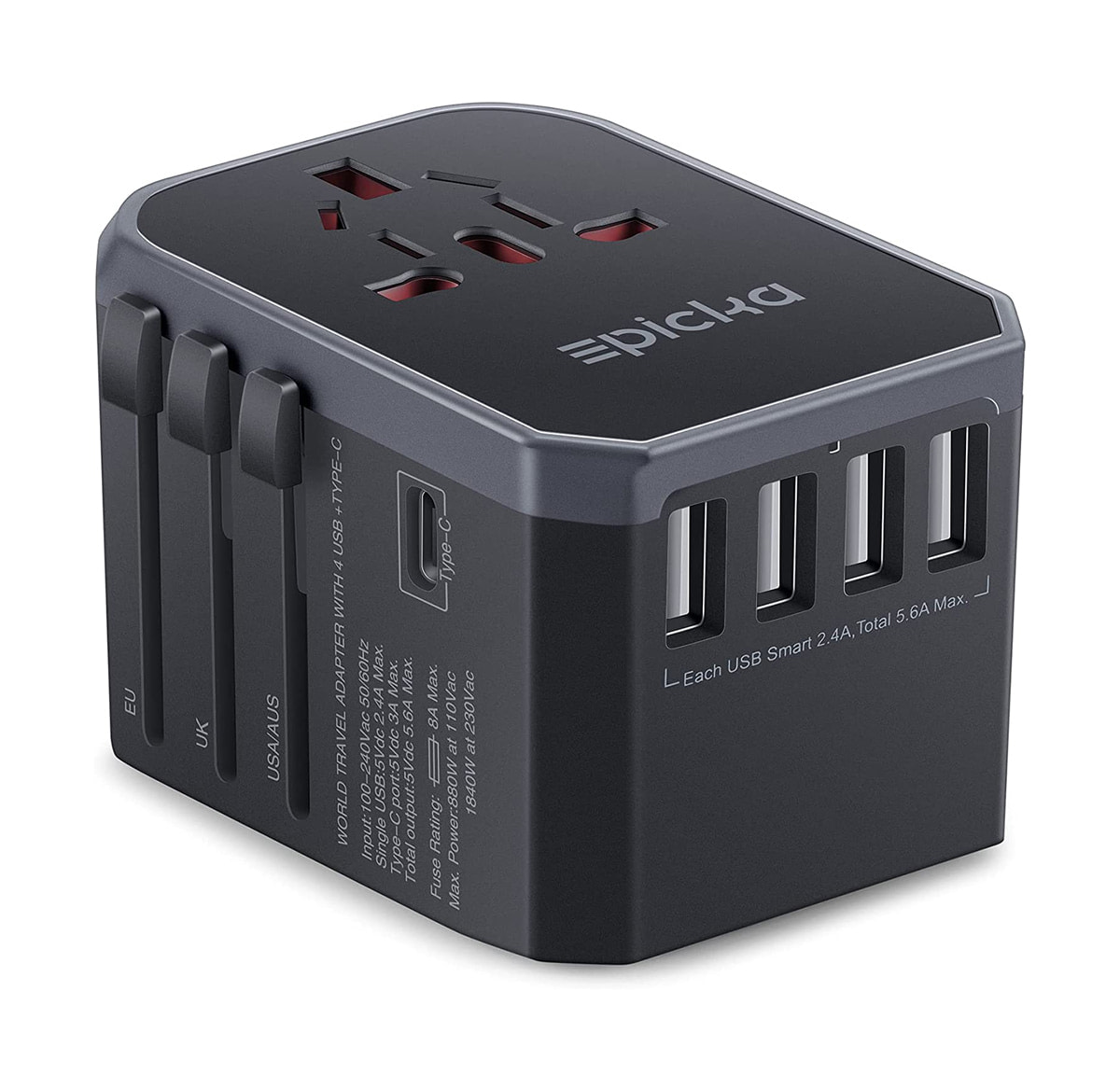 Most of us carry at least one more additional device than just our phone, so bringing along a universal adapter like this Epicka model can help you ensure that you can get all of them charged overnight simultaneously. In addition to the multinational outlet on its face, it has four USB ports on the side so you can charge your phone, camera, external battery, and smartwatch all at once. And because it's universal, you can use it in nearly every country on Earth.
Self-Cleaning Water Bottle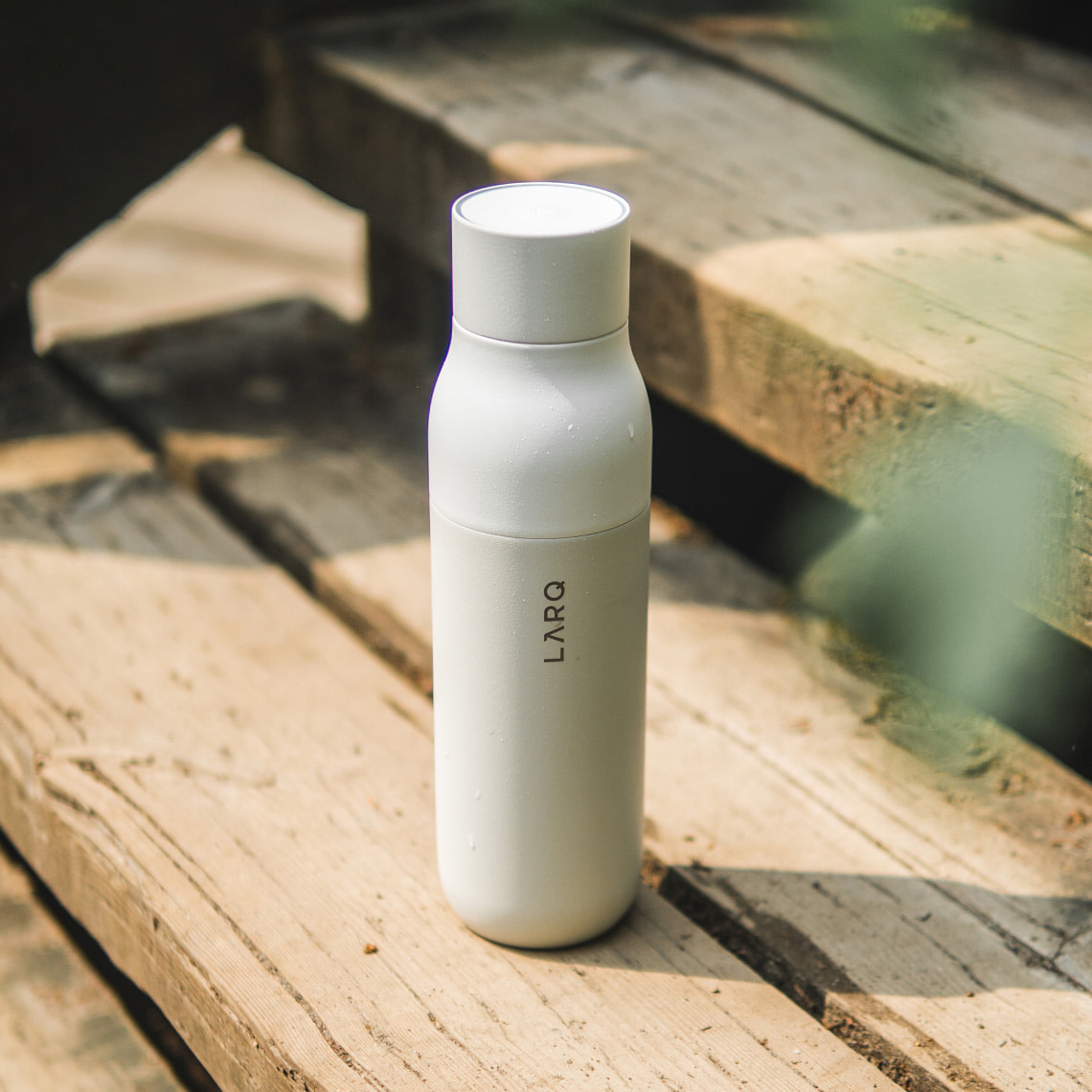 As easy to use in an airport as on the trail, the LARQ Bottle PureVis is the world's first self-cleaning bottle. It uses a digital sanitizing system encased in the lid that utilizes UV light to eliminate 99% of contaminants – like the ubiquitous E. Coli – from the contents of your bottle in a single, 20-second cleaning cycle. This means that in addition to cleaning its own interior, it can sanitize any water you add as well.
Packable Poncho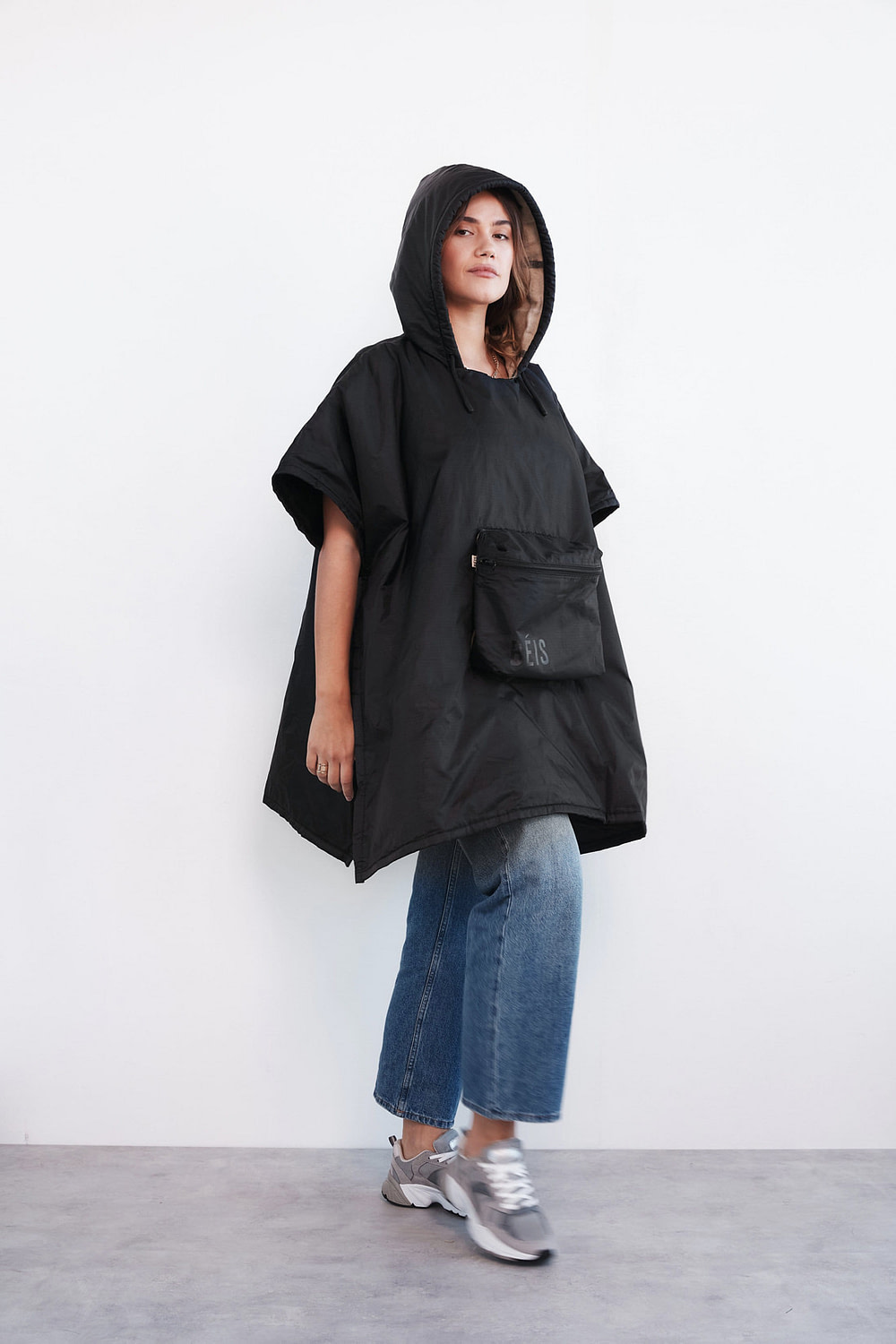 Already a titan of functional travel items, Beís offers this sleek Packable Poncho, a perfect item to keep in your carry-on if you're headed to a locale with unpredictable weather. It's designed to be large enough to slip over any outfit – even a puffy coat – while still looking sleek. On the front is a zippered kanga pocket that the entire poncho packs into when you're not using it, and you can even use it as a blanket on a long-haul flight or for an impromptu picnic on the lawn.
Eye Mask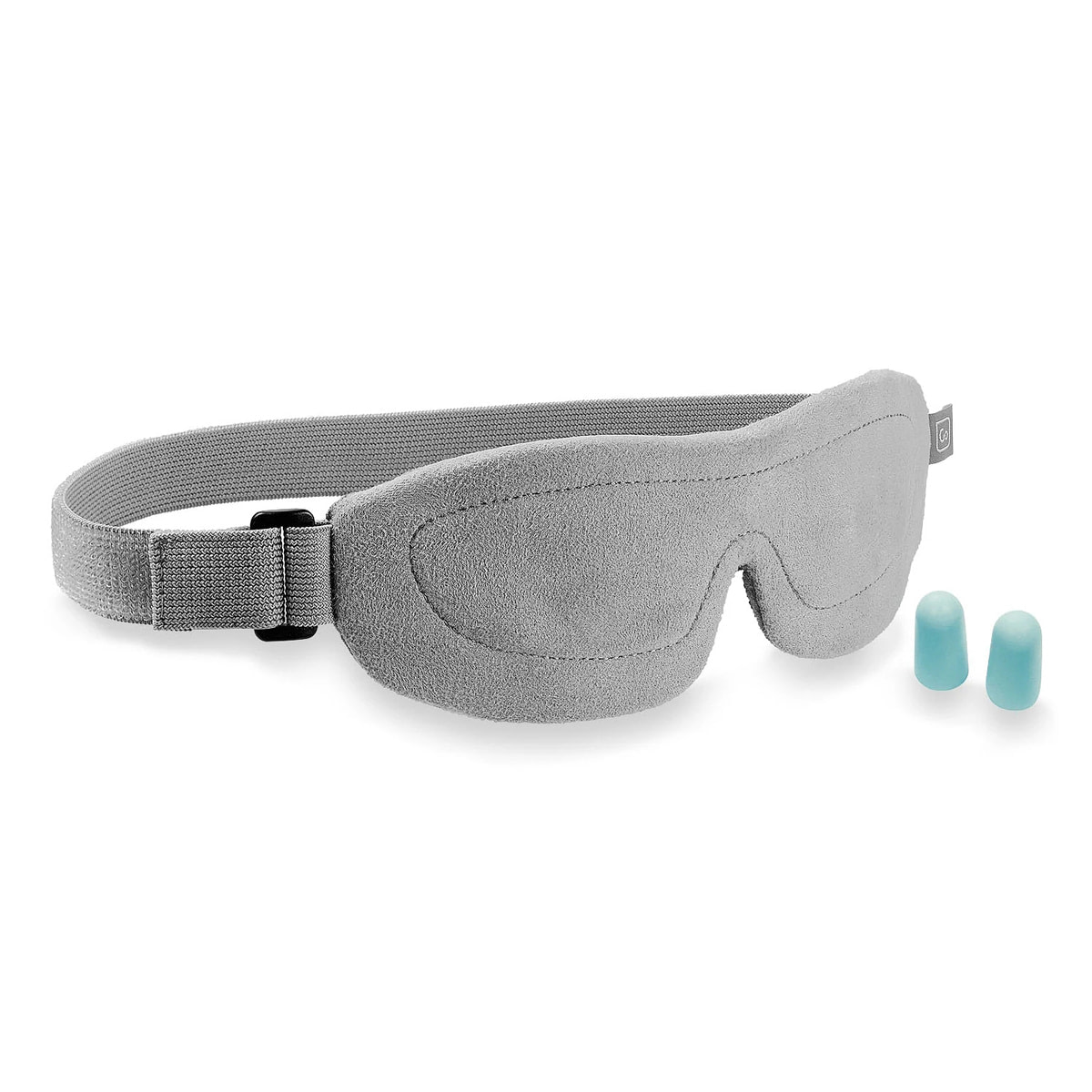 Whether you're trying to get some rest on a crowded train or catching a quick airport nap on a layover, the Briggs & Riley Deluxe Eye Mask will block out light completely so you can get some shut-eye. It's made from a super plush material that's covered in an ultra-soft microfiber fabric to make sure it stays comfortable throughout your slumbers.
Unlike the cheap eyemasks your airline hands out (if you're lucky,) this is a premium item conceived specifically to offer optimal functionality and fit: even the head strap was designed not to snag in your hair. Thoughtfully, it comes with a matching drawstring stow bag and a pair of earplugs.
Travel Wallet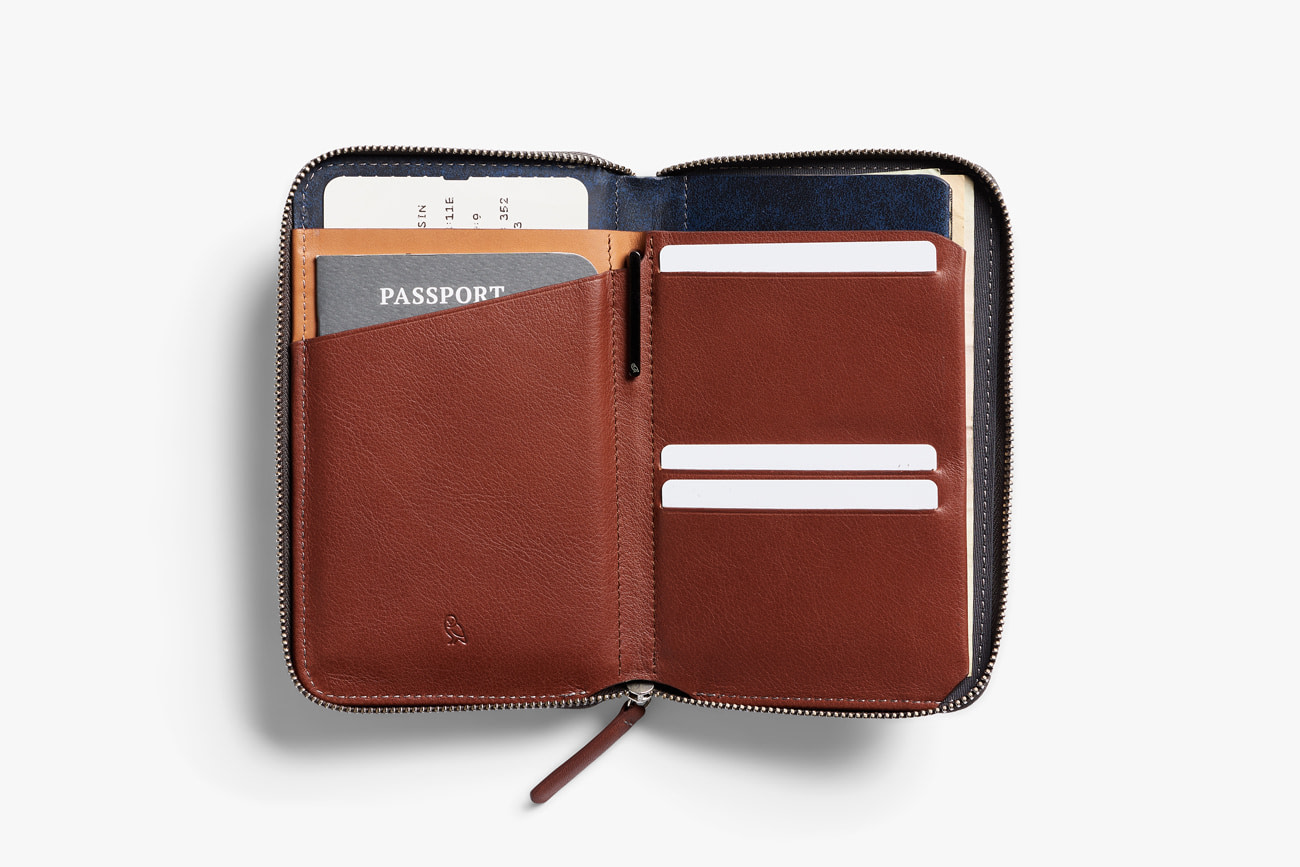 Forget fumbling with your passport and boarding pass at the check-in counter with Bellroy's Travel Folio, a premium solution to keep your travel documents organized. This is far more than just a simple cover: it can hold two passports, several cards, and has designated spots to hold cash, a pen, and other documents. It's crafted from luxe, two-toned leather chosen specifically to last for years, and will patinate beautifully the more you use it.
Slim Tracker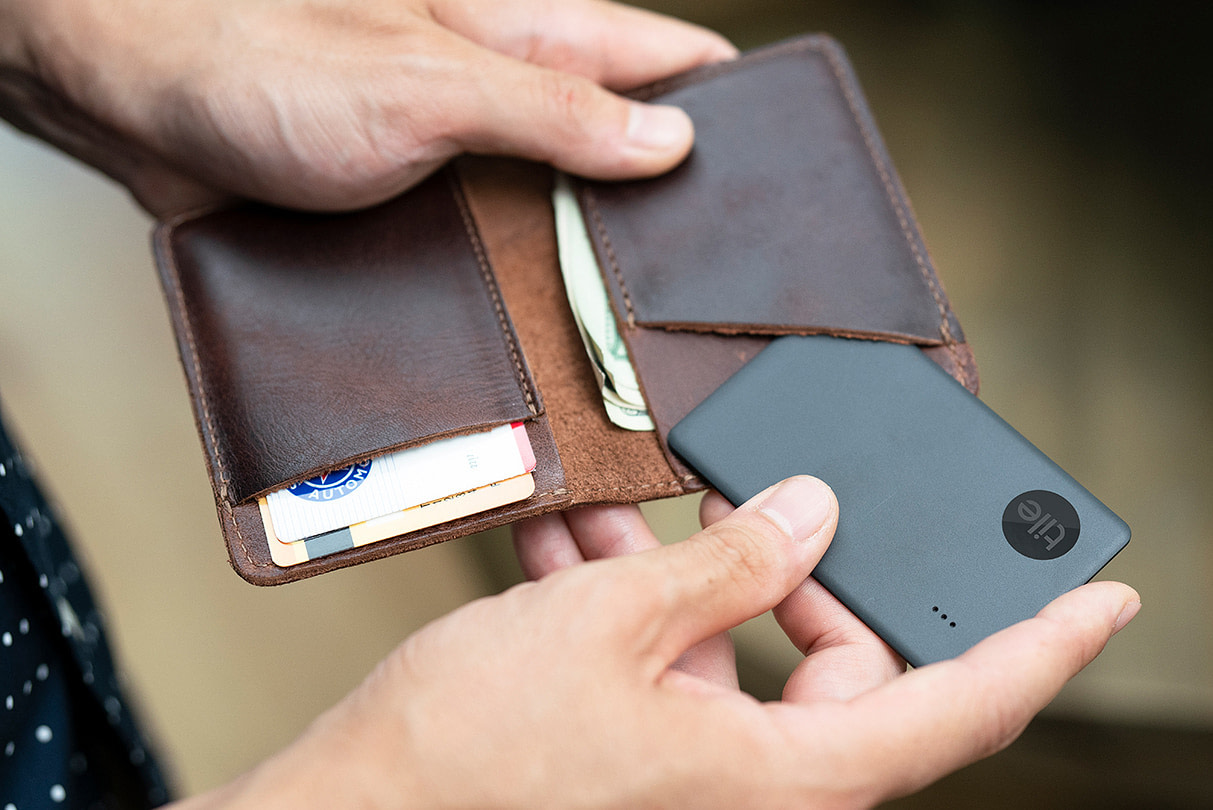 The makers of the original digital tracker, Tile, have devised the Slim Tracker to be able to fit anywhere a credit card can. There's no need to mount it onto anything to use it; you can simply slide it inside your wallet, a luggage tag, or your laptop case in order to keep better track of your most important items. It also has an alarm you can sound from an app on your smartphone. This is definitely a wise investment for anyone who needs to travel with tech or electronic items to ensure their security.
Reusable Aluminum Utensil Set
Designed to be both super strong and super lightweight, Full Windsor's Magware is endlessly toteable but actually feels comfortable enough to use. These utensils not only sandwich together but magnetize compactly, so they'll never rattle around in your bag, and they come with an included carrying case. You don't have to limit yourself to toting these in your suitcase: they take up such little space that you can keep these on hand in your purse or messenger bag to reduce your use of to-go flatware all the time.
Portable Multitool
Long known for making portable tools, Leatherman makes a line of even more compact multi-tools. Of them, the Free T4 has the perfect combination of tiny size and amount of features, managing to pack 12 tools into this handy device.
All the most popular tools are here: a sharp knife, a pair of spring-loaded scissors, and four different screwdrivers. Rounding out the selection are a file, an awl, and a bottle opener, to name a few, exactly as you'd expect from a Leatherman product. The removable miniature tweezers are a nice touch and stow away seamlessly until you need them.
Luggage Scale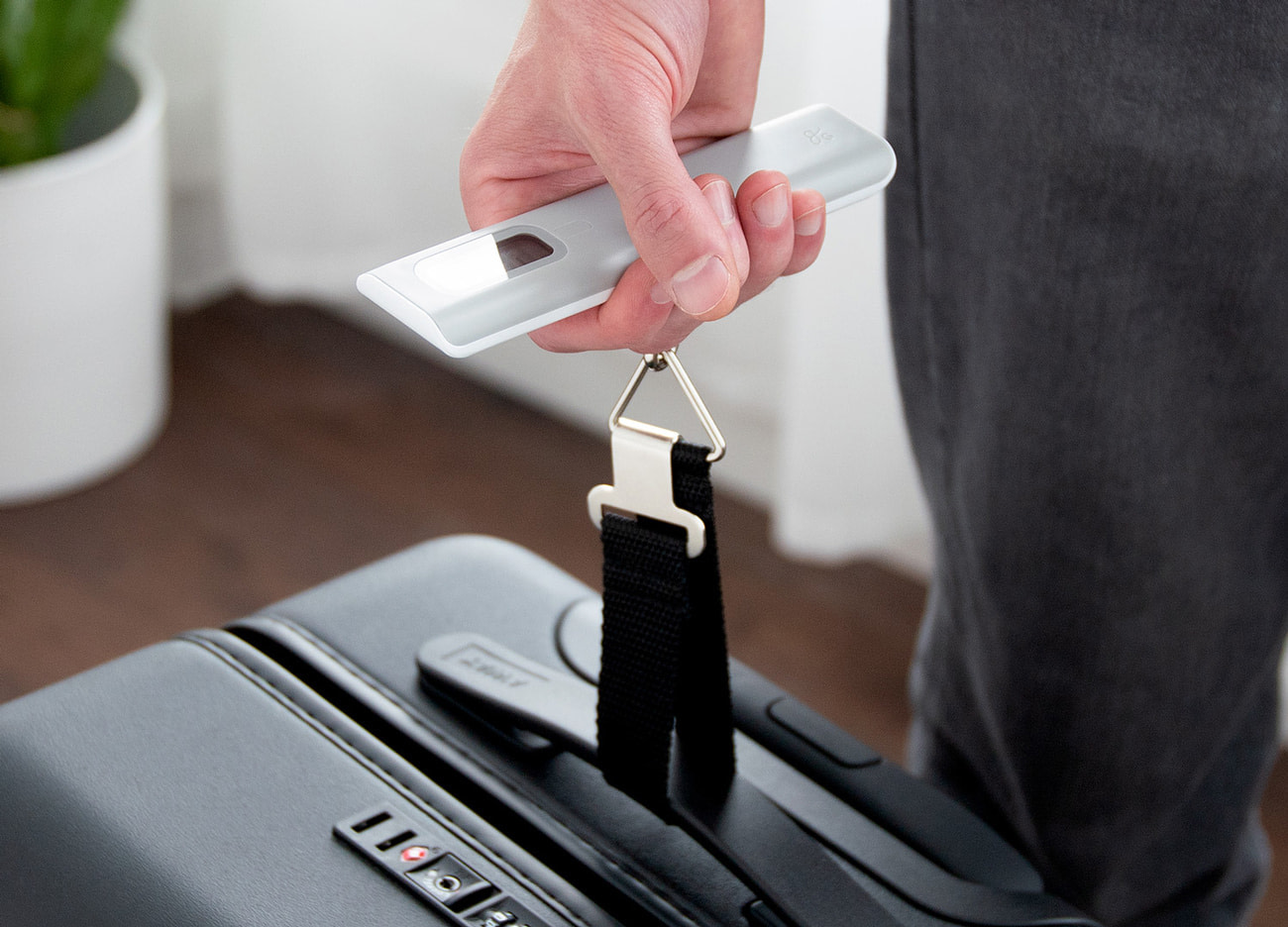 With baggage weight requirements becoming increasingly strict, there's never been a better time for this GreaterGoods Luggage Scale. It can weigh bags up to 110 pounds – about 50 kilos – so it can handle the range prescribed by most airlines for both carry-on and checked bags. It uses a simple nylon strap that attaches to the handle of your suitcase, with the device itself acting as the handle. And it's small enough to take it with you if you plan to board multiple flights before returning home.
Crossbody Bag
A hip pouch has become a staple of travelers, especially when they're slung over one shoulder, to make it easier to grab your phone or passport out on the fly. Horizn Studios has taken this a step further and taken the general design of a hip pouch and incorporated a gentle curve in the strap to make their sleek SoFo Cross-Body Bag. It's completely vegan, with a shell crafted from water-sealed waxed canvas to make it totally weatherproof. And it comes in a bunch of fun colors, so you can easily coordinate it with the luggage you already have.
Face Wipes
Packed with cleansing and soothing botanicals, these individually wrapped Essential Face Wipes come imbued with Ursa Major's award-winning 4-in-1 Essential Face Tonic to keep your skin refreshed on the go. They mildly clean and hydrate the skin without the need for a complicated, multi-step skincare routine so you can refresh your face anywhere, even a middle seat in coach. The disposable wipe itself is made from bamboo, so you can be assured that it's completely biodegradable.
Selfie Stick Tripod with Remote
If you're headed out solo, you won't have a travel buddy to take snapshots for your Instagram, so best to be prepared with a versatile alternative like the Selfie Stick Tripod from Atumtek. Dual-duty in a super-compact package, it acts as both a monopod and a tripod and is compatible with nearly every phone, be it Android or iPhone. It telescopes out to a whopping 60 feet and has seven stable height modes you can use when it's in tripod mode to get just the right angle. It comes with a Bluetooth remote that still works even when you're 30 feet away, but is still small enough that it's easily camouflaged so that it won't show up in the final photo.
Portable Charger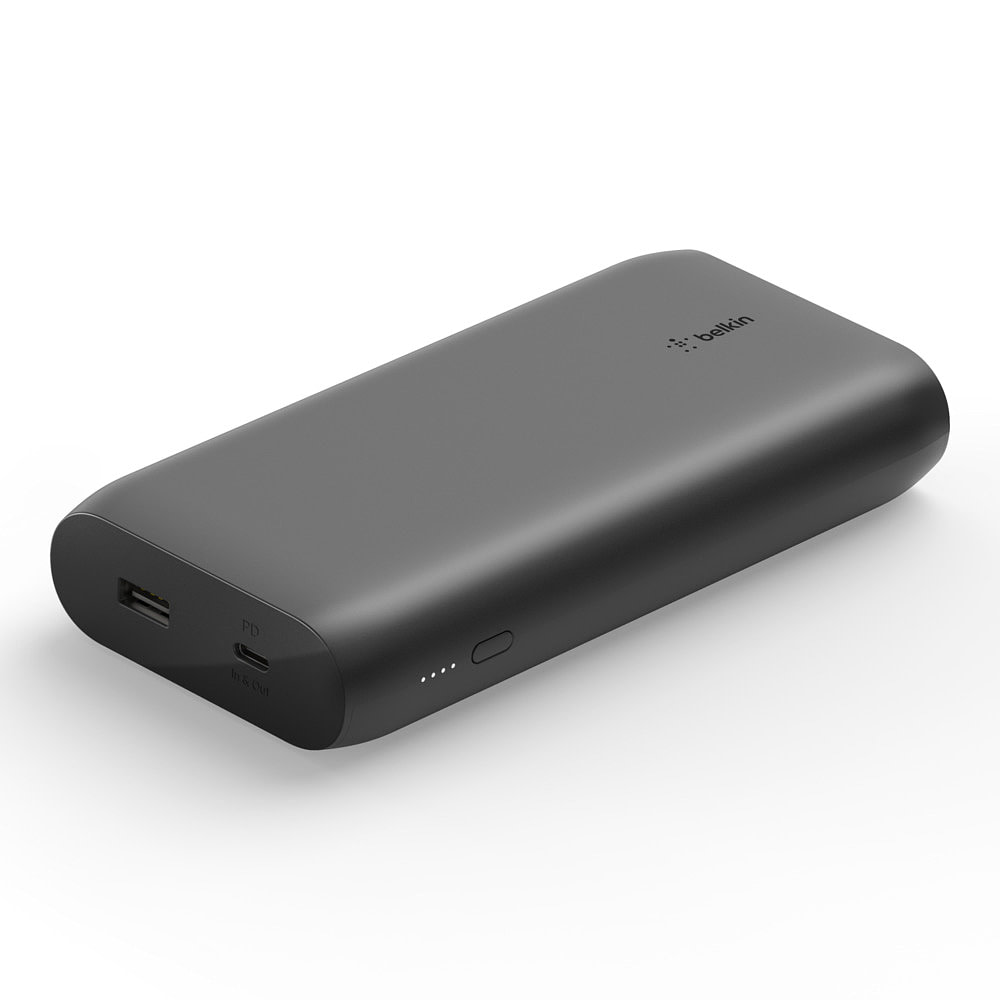 While you may already have a portable battery to recharge your phone, if you frequently find yourself on a long airplane or train, you probably want to upgrade to something more versatile. Belkin's Boost Charge USB-C PD Power Bank can not only charge two devices simultaneously, but it also supports most devices that charge with USB-C, even a laptop. One charging port is 30W to charge, for example, a MacBook Pro or a Nintendo Switch, while the other is 12W for small devices like a phone or Apple Watch. It's rated at a whopping 20,000 mAh, meaning it can add up to 77 hours of on-time to the average smartphone, plenty for even the longest flights.
Packable Tote
The last extra bag you'll ever need to buy, this Packable Tote from Peak Design is made to last for years of travel. It's made from a special self-healing nylon that helps to prevent it from getting rips, tears, and abrasions, and the shell itself is crafted from a single piece to eliminate the threat of ripped seams. Amazingly, this bag has a zippered closure to keep your items extra secure, which is even more phenomenal when you consider that it packs down to little more than the size of a deck of cards.
Toiletry Kit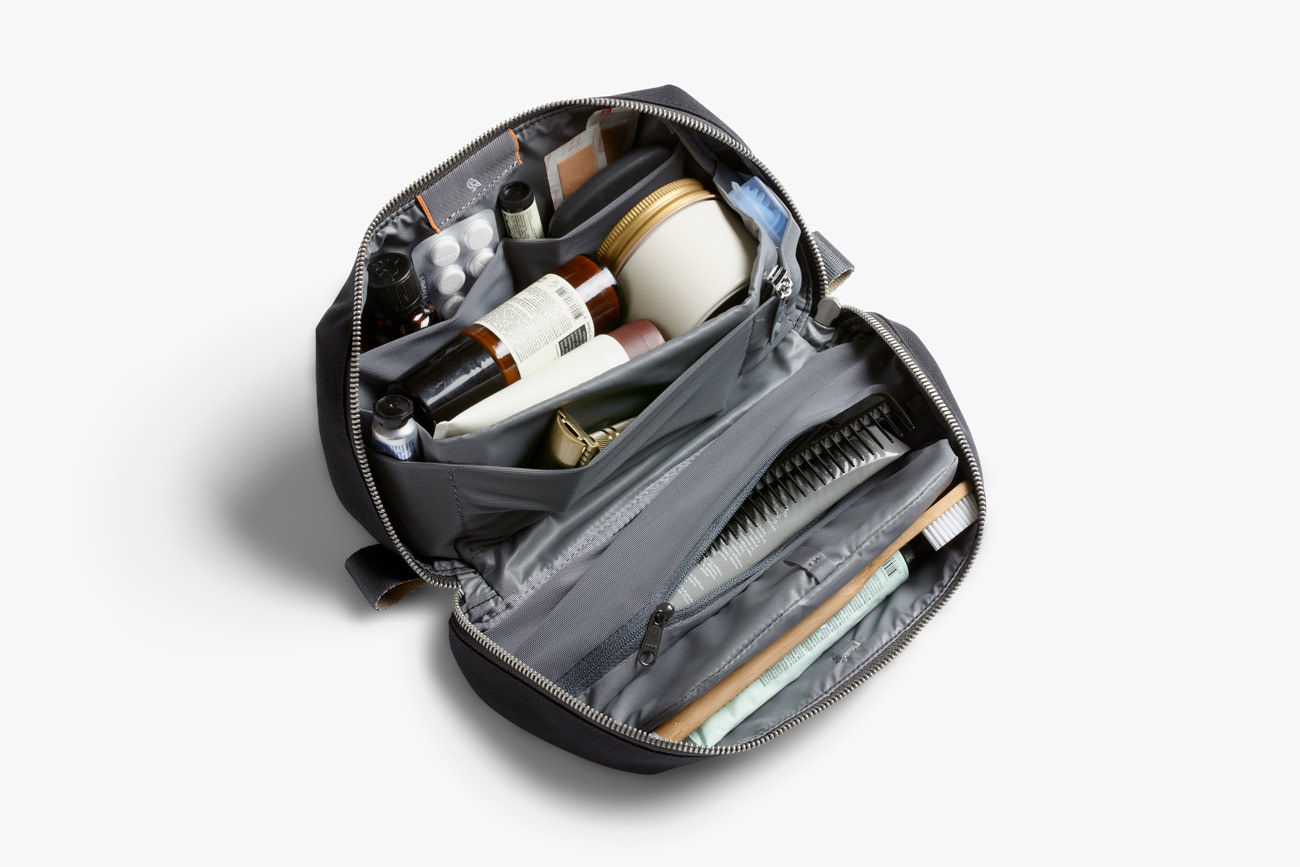 A quality, easy-to-organize Dopp kit is a must for every frequent traveler. Whether you're looking to upgrade or just getting your essentials together, the compact Toiletry Kit Plus from Bellroy will be a game-changer: it's the perfect size to stow all of your essentials and has an ingenious diagonal zipper that makes it far easier to access its contents. Inside you'll find just enough dividers and pockets to be useful without any extraneous tech that you'll never use.