This post contains affiliate links, which means we may receive a small commission, at no additional cost to you, if you make a purchase through these links. See our full disclosure here.
As things begin to return to normal and public celebrations come back to our holidays, Halloween in Chicago promises to be extraordinary in 2023. Much like the 4th of July, Chicagoans are known for celebrating the spooky season to the absolute max: parties, parades, and elaborate costumes are par for the course. And don't be surprised if the festivities last for an entire week.
If you're looking for the best things to do in Chicago for Halloween in 2023, read on to find a good selection of annual traditions and some unexpected activities that will make this year memorable.
The Origins of Halloween in Chicago
The origins of Halloween in Chicago can be traced back to Irish families settling in the city who brought with them the celebration of All Souls' Day. It was observed by parading to cemeteries where they would light candles for the souls of loved ones, a tradition we still see to this day, having evolved into Chicago's many Halloween parades.
Like many American cities, Chicago drew from local and national trends as Halloween continued to develop throughout the 1900s, incorporating activities that we now consider traditional, like costumes, parties, trick-or-treating, and carving Jack-o-lanterns.
How Halloween Is Celebrated in Chicago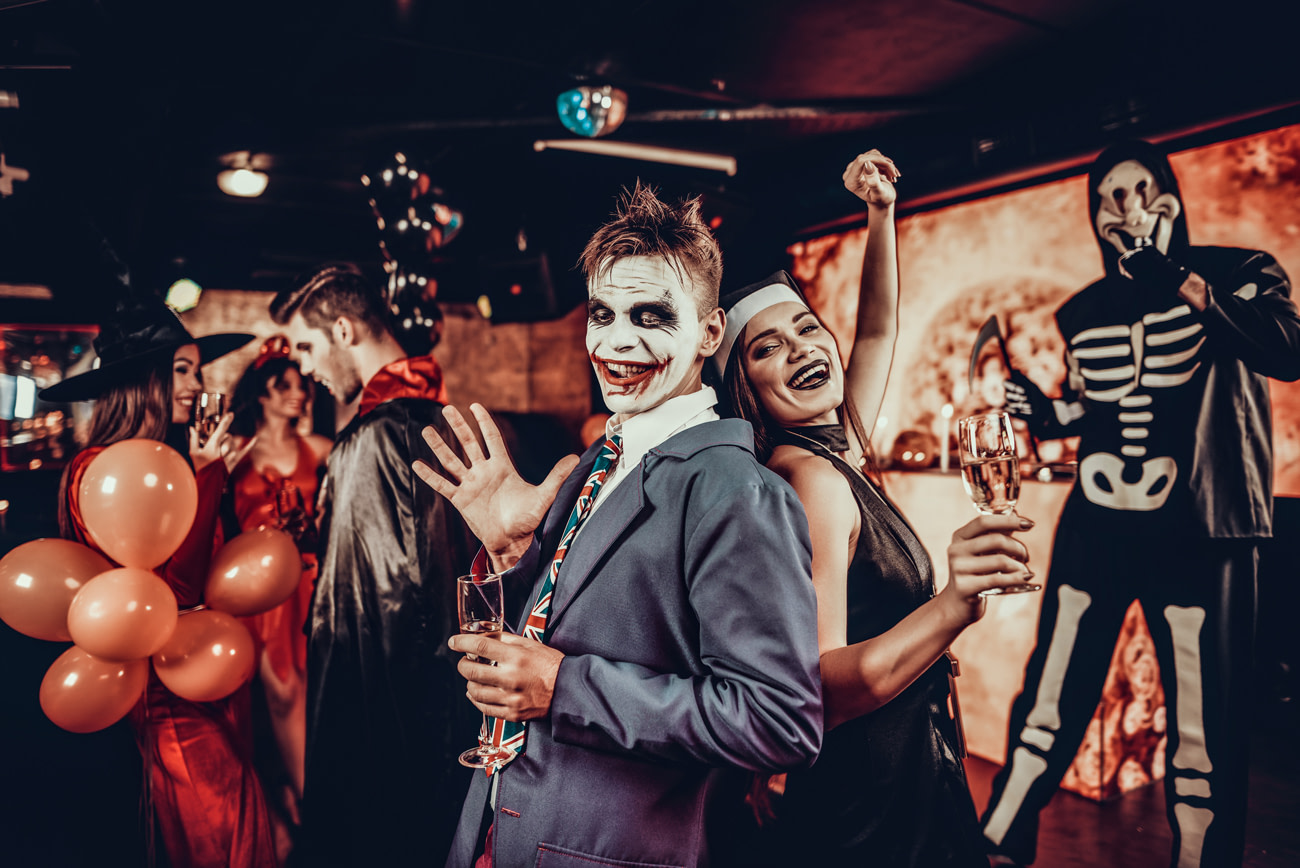 The classic Chicagoan Halloween celebration typically involves copious amounts of alcohol, but in no neighborhood more than Wrigleyville. What started as a loose collaboration between a handful of bars in the 90s has turned into a massive, multi-block street party favored by costumed collegiates. Its closest rival is likely the nearby Boystown, where the LGBTQ+ community congregates for many events, including some of the city's best costume contests.
But even if you're not in the mood for a blowout, there are plenty of far more low-key and family-oriented digs about town: pumpkin patches and carving, midnight movies and parades, and plenty of places to take kids trick-or-treating abound.
Chicago Weather in October
Halloween in Chicago offers a consistently festive atmosphere, but the weather in October is a bit unpredictable. Mostly, it is similar to that of September: some warm and some chilly days, with nighttime temperatures rarely dipping below 40. While typically, Chicago hasn't descended into full winter temperatures by Halloween, remember that a cold snap could come at any time, and plan your costume accordingly.
Where to Stay for a Haunted Sleep
At 122 years, the Congress Plaza Hotel is one of Chicago's oldest and definitely its most haunted hotel. It's supposedly home to several apparitions, including their most famous other-worldly resident, Al Capone. Guests have claimed to see him roaming the halls near his former suite on the 8th floor.
Even if you're not inclined to believe in the supernatural, the Congress Plaza Hotel is a festive and lively place to spend your Halloween, and you can be the judge whether or not it's home to paranormal activity. They go all out for Halloween, transforming the space into an "abandoned" hotel replete with costumed employees.
Here, it's also hosted the most prominent and longest-running costume party in the city, the annual Haunted Halloween Ball, which in 2023 falls on the night of Saturday, October 28.
What to Do for Halloween in Chicago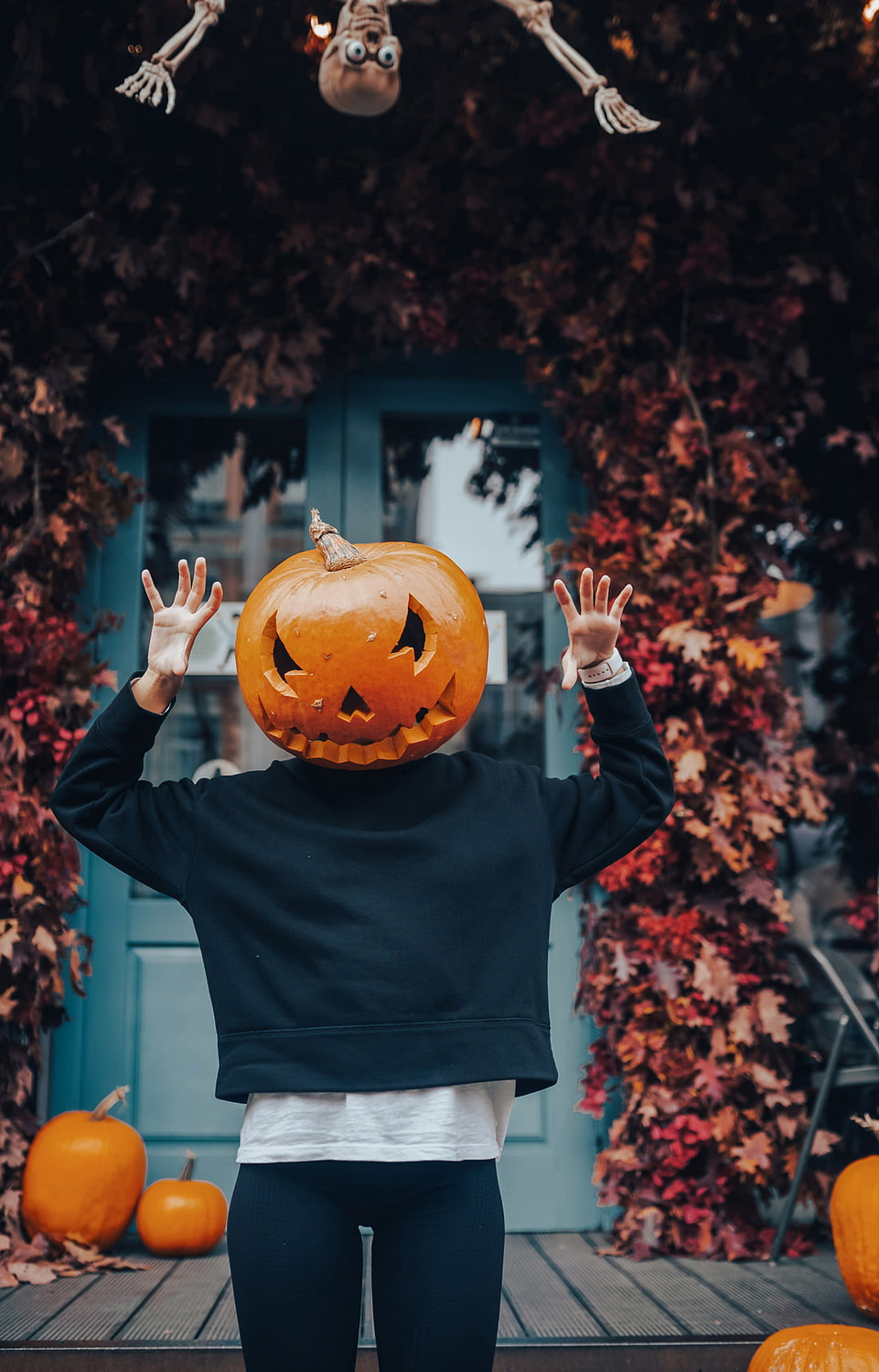 Though the weather might be chilly this time of year, Chicago has long celebrated Halloween to the extreme, and this year, they intend to up the ante even further. Whether you're a local or a visitor, this Halloween promises to be the most festive yet.
If you're looking for fun Halloween things to do in Chicago, read on for some suggestions.
VISIT SOME SPOOKY/HAUNTED PLACES
With its rich and storied history, it's no wonder rumors abound that Chicago is home to so many haunted spaces. If you're adventurous and independent, you can strike out on your own and visit a few to create your own Halloween tour.
You can start with a drink at a haunted bar. Many in Chicago could qualify, but the Bucktown Pub and Guthries Tavern are both iconic for being haunted by a former owner. But probably the most haunted bar in the entire city is currently called Red Lion Pub, though the site has been through many iterations of different bars and establishments, all contributing to its spooky history.
Additionally, there are not one but two haunted theaters in Chicago. Both the Biograph Victory Gardens Theater and the Nederlander. In 1903, a fire broke out during a performance at the latter, resulting in the deaths of nearly 600 people. Their ghosts are reportedly still wandering the theater and the meager alley behind it.
Nevertheless, the most classic Halloween locale is a cemetery, and luckily, Chicago has many historical options. The Bachelor's Grove Cemetery, in particular, has had an astonishing number of paranormal sightings dating back to the 1950s.
ARTS IN THE DARK HALLOWEEN PARADE
Begun as a way to combat vandalism in the city, the Arts in the Dark Halloween Parade has grown into one of Chicago's most beloved Halloween events. This year, the parade will take place in the Loop, on Saturday, October 21st. It's known for its crazy costumes – both on folks in and attending the parade – so feel free to wear the wildest one you can manage to put together to watch.
CANDLELIGHT: A HAUNTED EVENING OF HALLOWEEN CLASSICS
The Chicago Symphony Orchestra's annual Halloween concert is a tradition that goes back nearly 90 years, now completely reimagined and renamed. Called Candlelight: A Haunted Evening of Halloween Classics, the current iteration is an extraordinary theatrical experience complete with costumes, narration, and even a few special effects.
2-HOUR HAUNTED SEGWAY TOUR OF CHICAGO
This Haunted Segway Tour explores Downtown in a new light by offering a ghostly ride to some of Chicago's spookiest locales. You'll visit the city's darkest historical sites, which have seen fires, mob hits, and mysterious disappearances. You can judge for yourself whether they're still haunted while you're led through the town by your costumed guide. You may also want to dress up in the spirit of the holiday.
JACK'S PUMPKIN PATCH POP-UP
Far more than just a place to buy a Jack-O-Lantern, Jack's Pumpkin Patch Pop-up is a complete experience with carnival games, axe throwing, and even fortune tellers. There's a rotating collection of the city's best food trucks offering fall favorites, Chicago classics, and even a full bar for visitors 21+. And, true to its name, you can choose a pumpkin to take home on your way out when you've finished navigating the corn maze and snapping an Insta-perfect pic at one of their many photo ops.
HAUNTED HALSTED HALLOWEEN PARADE
Dating way back to the early 20th century, the annual Haunted Halsted Halloween Parade has become a beloved North Chicago tradition. The route begins at Belmont and continues to Brompton, with an afterparty in the middle on Halsted and Roscoe. There are costume contests, performances, and the whole North Halsted neighborhood dressed in their Halloween finest.
HALLOWEEN IN THE PARKS
Halloween in the Parks is an annual tradition dating back to the early 20th century when parks across the city get dolled up for the spooky season. The decorations can be elaborate; some parks begin decorating as early as the first week of October. Visitors can check out the Halloween displays throughout the days leading up to the end of the month, but on Halloween is when they open to guests for events like haunted houses and trick-or-treating.
GANGSTERS AND GHOST TOURS
Whether you've been to Chicago before or are just visiting for the first time, you can enjoy the city by experiencing it from a new perspective on a Gangsters and Ghosts Walking Tour. Your tour leader will guide you through the city's past, visiting some of the most important spots in the history of organized crime in Chicago while telling the tale of the rise and fall of the mob.