This post contains affiliate links, which means we may receive a small commission, at no additional cost to you, if you make a purchase through these links. See our full disclosure here.
Nothing will make your trip smoother and more exhilarating than the right travel shoes. It's not the easiest thing to come by, plus, no single pair of footwear is right for all activities, but we've curated a list of must-haves that will suit countless different occasions.
Some of these are made for hiking canyons, others for seaside adventures, but most are so stylish, comfortable, and versatile you'll want to wear them all day long, straight from the plane to the city streets to dinner out.
Ready to get out there and start exploring sans blisters and sore toes? Our picks for the best travel shoes in 2022 will keep you comfortable, adventurous, and looking stylish wherever your vacation takes you.
Best Travel Shoes Overall: Tropicfeel Canyon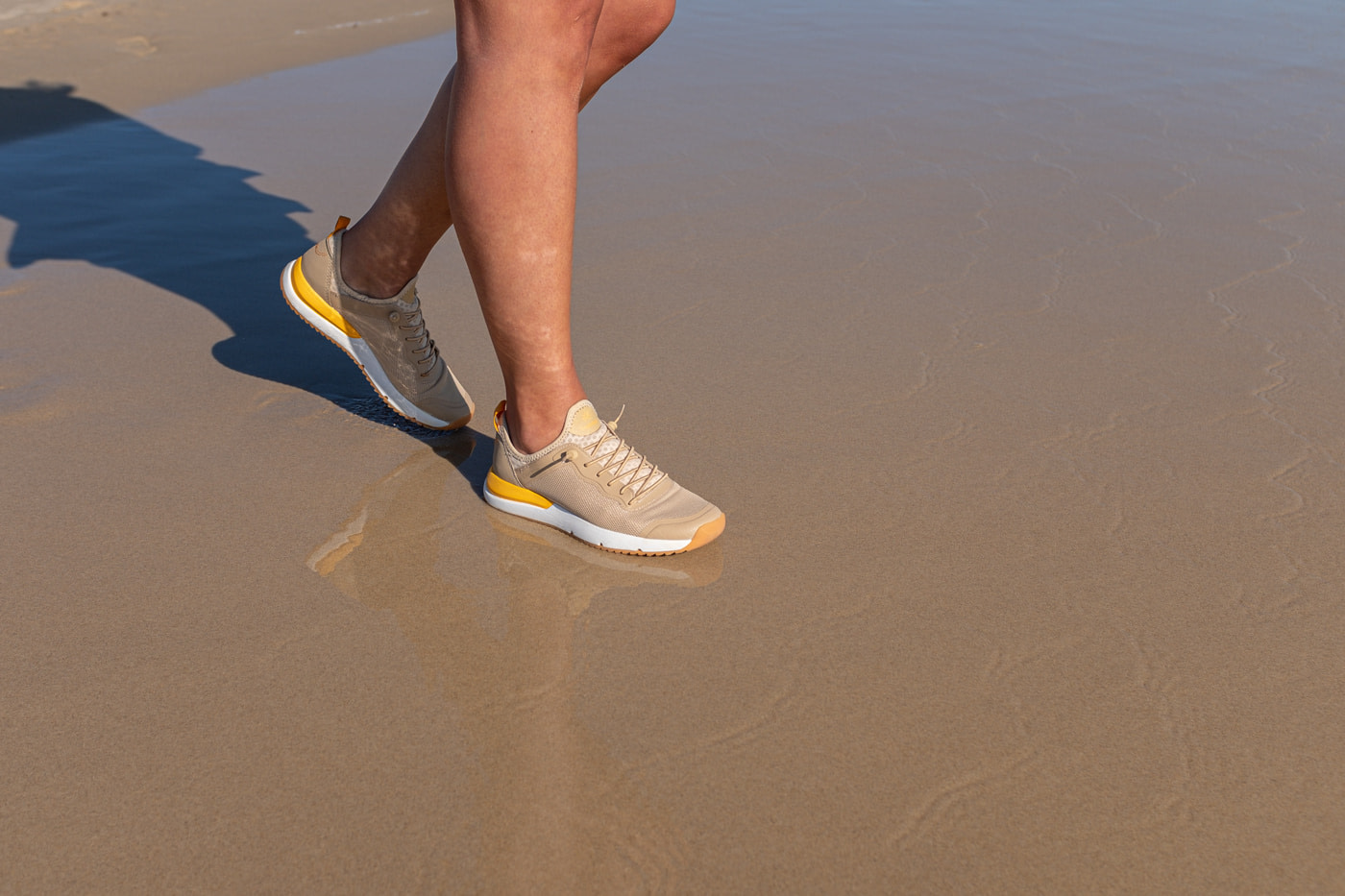 If you had to pick just one pair of travel shoes to explore the world with, the Tropicfeel Canyon would be a perfect choice.
In case you're not familiar with the brand, this ethical Barcelona-based company makes lightweight and sustainable unisex sneakers designed to handle a variety of environments. There are various styles to choose from, but the Canyon's additional hiking features (ankle-cut design and extra reinforcement), coupled with comfort, durability, and seriously stylish aesthetics, make them the ultimate all-terrain shoes.
Water-friendly, quick-drying, and complete with smart elastic laces for a secure fit and effortless slip on/off, this versatile model will take you from city streets to the seaside to the top of the mountain in comfort and style. They are definitely, the best travel shoes we've come across so far.
Best Lightweight Travel Shoes: Nisolo Lightweight Flex Derby
Comfortable enough for urban adventures yet chic enough to wear on a night out, Nisolo's Lightweight Flex Derby are a must-have on any summer trip.
Crafted in soft, waterproof suede with a relaxed shape complemented by shock-absorbing cushioned insoles, XL Extralight foam outsoles, and discreet waxed cotton laces, these stylish, lightweight, foldable shoes are made for traveling.
Their collapsible design – available in a variety of beautiful earthy shades – means you don't have to sacrifice precious carry-on space when traveling light. And the best part, there's also a women's version, the Sedona Lightweight Derby, offering up the same awesome features as this one.
Best Walking Shoes for Travel: New Balance UL720SV1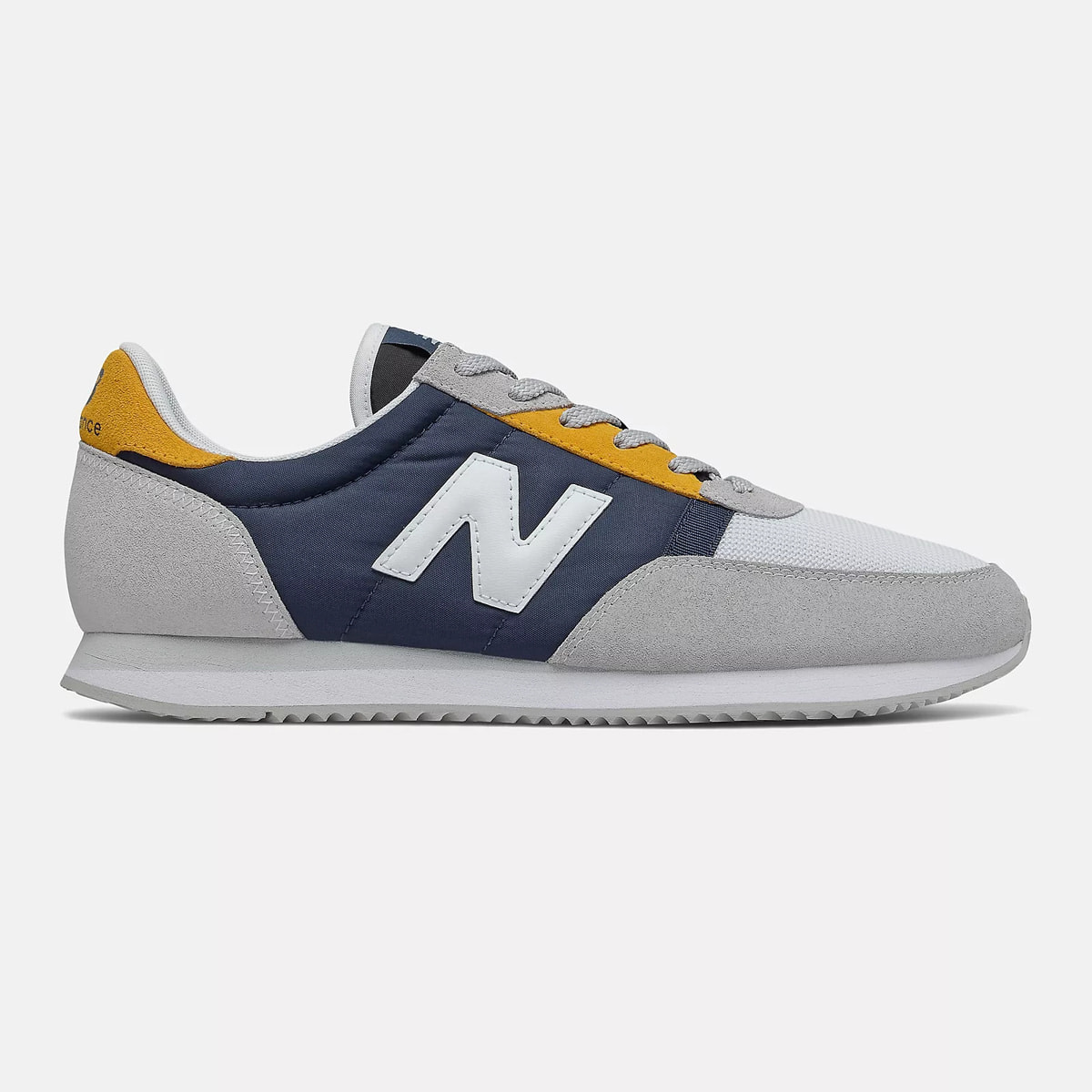 Different travel destinations require different shoes, but if you plan on doing a significant amount of walking, this unisex lifestyle shoe from New Balance is a safe bet.
Lightweight and comfortable, the UL720SV1 delivers cool retro vibes in a low-profile silhouette that goes with just about any casual travel outfit. The bold colorways and classic New Balance branding add the right amount of pop to your wardrobe, while the leather upper keeps things refined when you're out and about.
Best Travel Shoes for Europe: Tropicfeel Sunset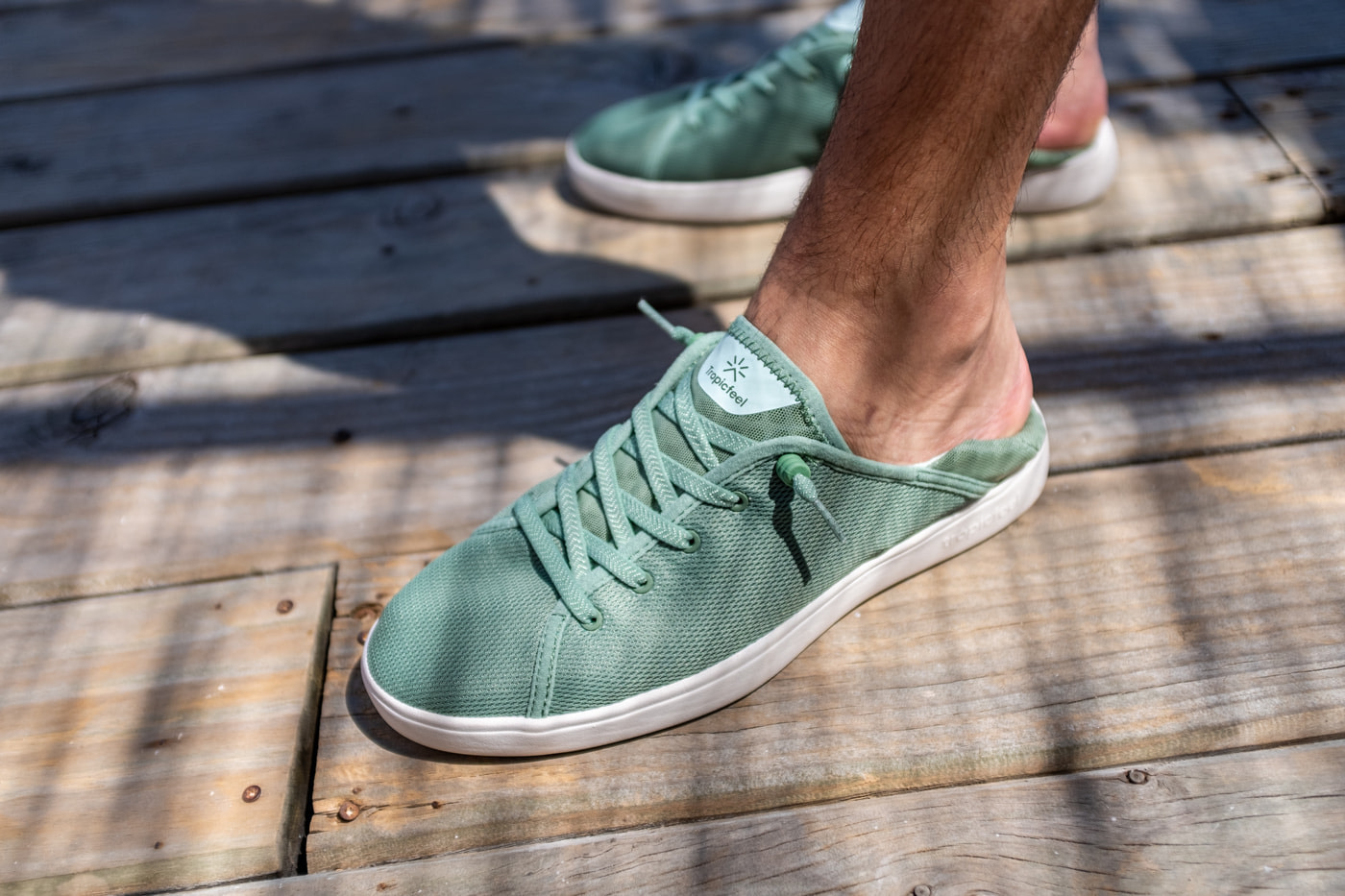 The Tropicfeel Sunset shares the same awesome technical details as the Canyon above but comes in a sleeker, less sporty form, perfect for summer urban exploration.
Breathable, water-friendly, and extremely comfortable, it also makes an excellent companion on island getaways, or trips to European coastal towns where chic cobbled streets morph into dirty hiking trails through Mediterranean pine forests, and beaches are never too far away. A distinguishing feature is the foldable heel, which not only makes it easy to slip in and out but transforms this cool unisex espadrille into the ultimate shoe for life on the go.
Best Hybrid Trainer: Topo Designs X Keen UNEEK SNK Sneaker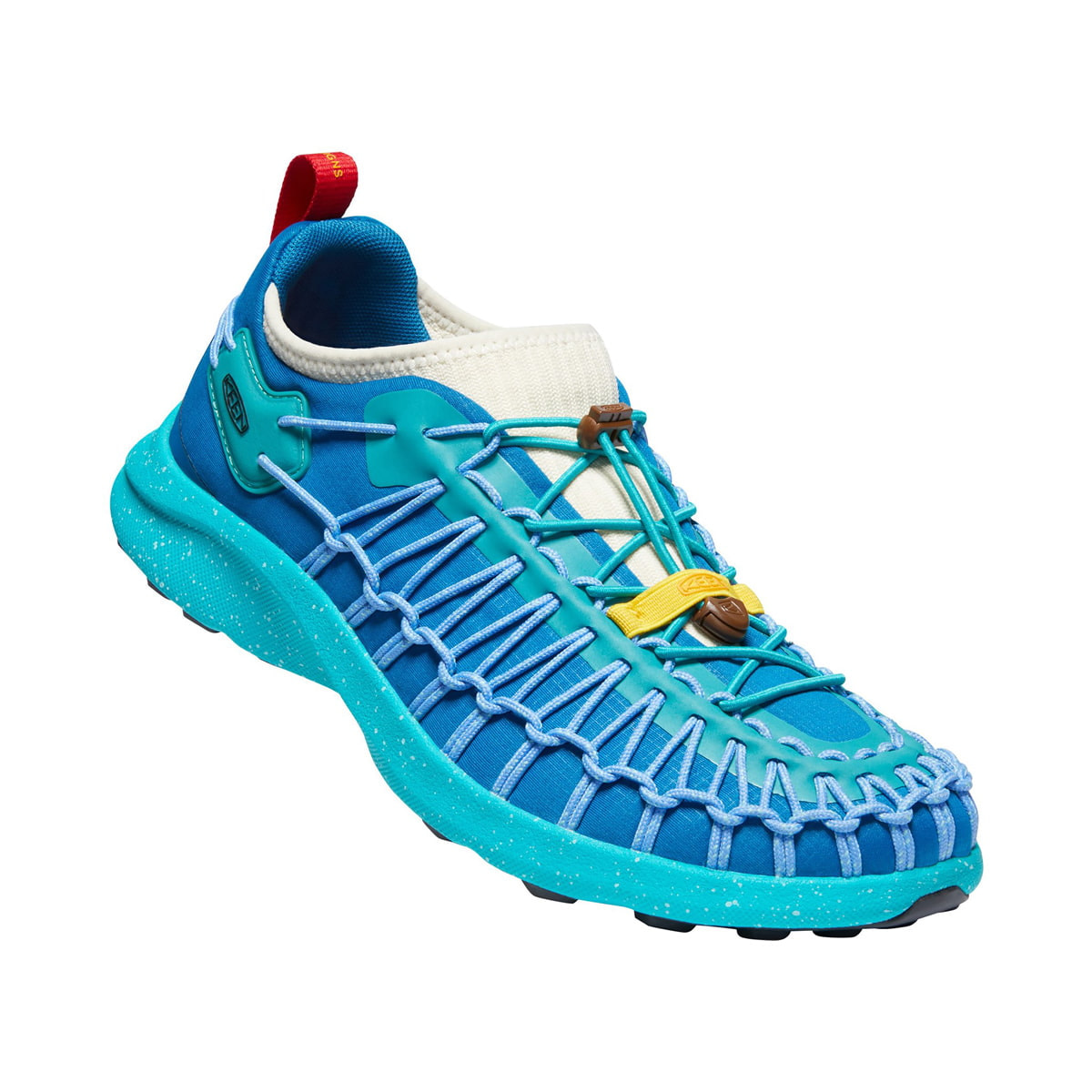 A collaboration between KEEN Europe and outdoor brand Topo Designs, these colorful hybrid trainers feature a breathable knit and cord upper made entirely from recycled plastic bottles. The original two-cord construction and free-moving cord junction design allow the upper to move and adapt to your foot, while a lightweight midsole delivers comfort and durability.
Inspired by Topo Designs' love for rivers and river culture, the UNEEK Sneaker comes with razor siping for improved ground traction and Luftcell air-injected PU insole for all-day comfort, making it durable enough for the outdoors, yet cool enough for city streets.
Best Travel Shoes for Hiking: Altra Lone Peak 5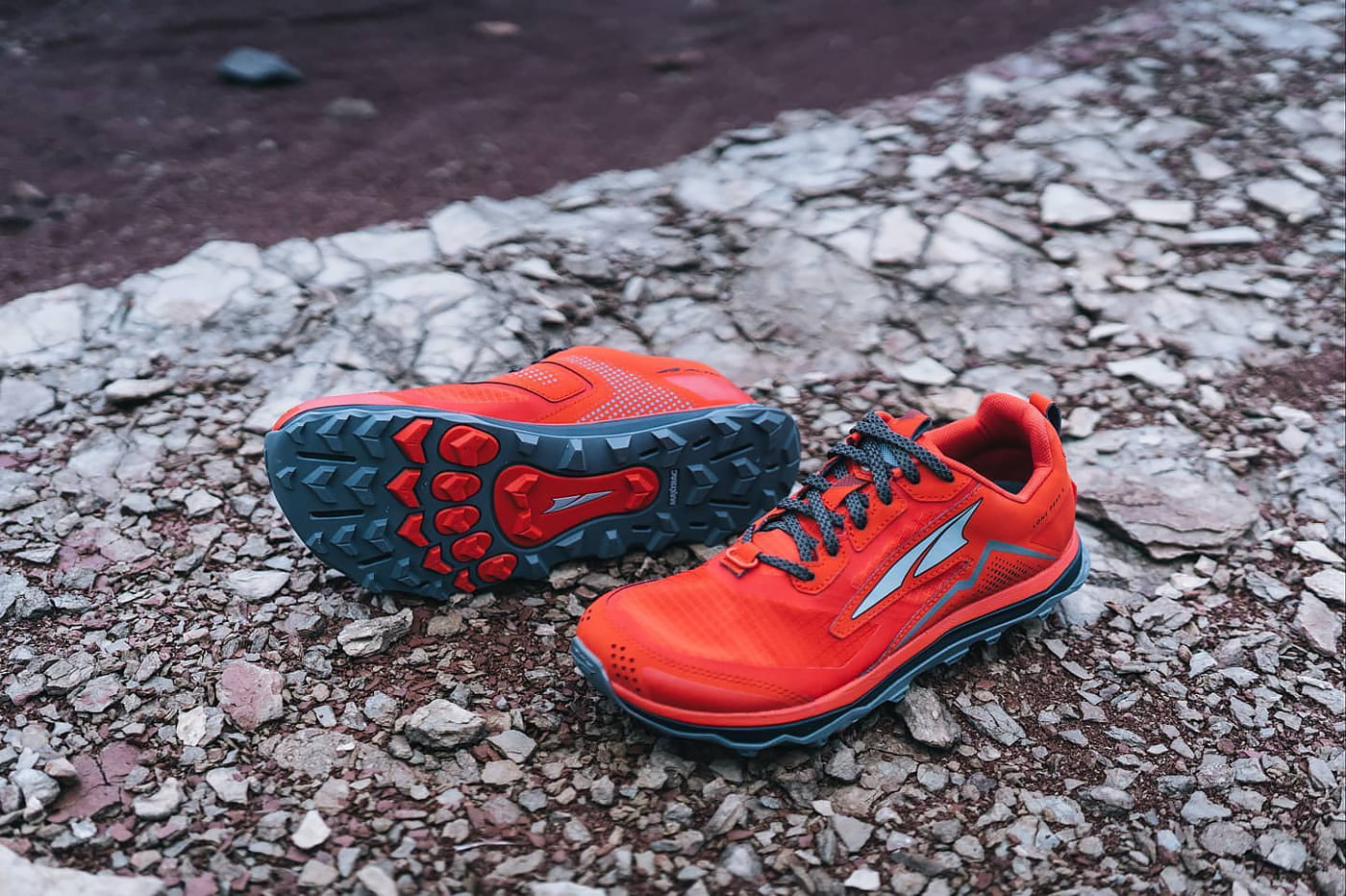 Now in their fifth iteration, these iconic trail-running shoes from Altra deliver the optimum combination of grip, traction, and durability for a carefree hiking experience.
In addition to the brand's signature FootShape and zero-drop balanced cushioning, the newly revamped Lone Peak 5 comes equipped with Altra EGO midsole foam, which gives it a super-responsive feel on the trail. The MaxTrac outsoles provide grippy traction on a variety of terrain, and an updated StoneGuard brings an extra layer of protection from rocks. The women's version is sculpted with the specific shape of the female foot in mind.
Best Water Shoes for Travel: Columbia Drainmaker IV Water Shoe
Quick-drying breathability, superior cushioning, and a versatile sneaker-like design place Columbia's Men's Drainmaker IV among the best water shoes in 2022.
Nevertheless, they are engineered to perform all kinds of outdoor activities – whether you're trekking across a riverbed, walking on dry trails, or strolling down city streets – whilst providing maximum comfort. The combined open mesh and synthetic upper ensures your feet stay dry and well-ventilated, while the Omni-Grip rubber outsoles with razor siping offer superb traction on slippery surfaces.
Just as comfortable and quick-drying, the feminine version (Women's Drainmaker IV Water Shoe) offers excellent performance on both water and rocky terrains, making it one of the best women's waterproof walking shoes for travel.
Best Slides for Travel: APL Big Logo TechLoom Slide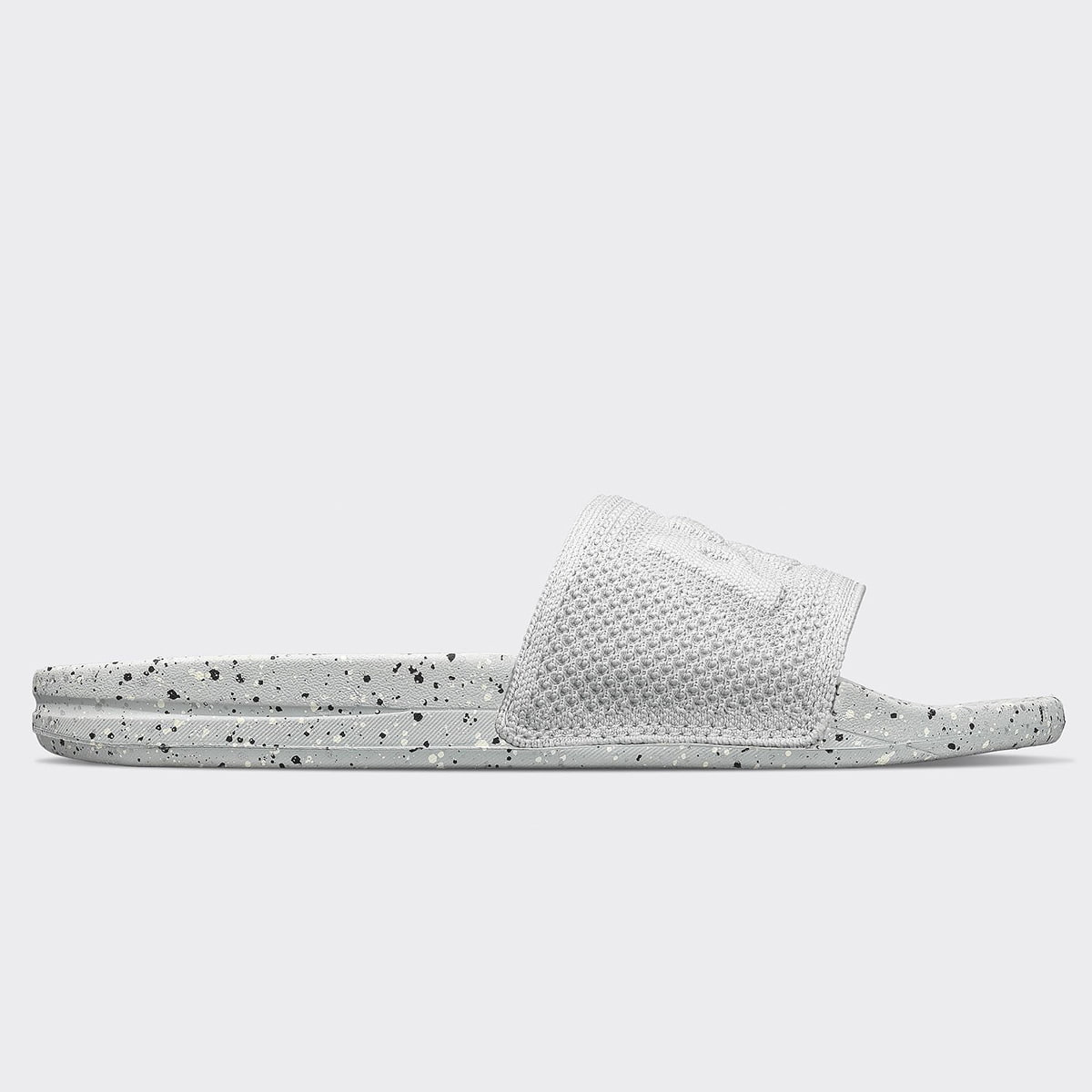 In addition to being easy to slip on, a good pair of slides will make life easier on long-haul flights or when lounging around the resort grounds.
Built with comfort in mind, the APL Big Logo TechLoom Slide is a summer travel essential. They boast a soft, flexible knit strap and an antimicrobial contoured footbed designed to massage your foot with every step. What's more, these trendy slip-on sandals are available for both men and women and come in a modern color palette ranging from cool grays to sandy neutrals and pastel bellflower shades.
Best Shoes for Active Travelers: Allbirds Tree Dasher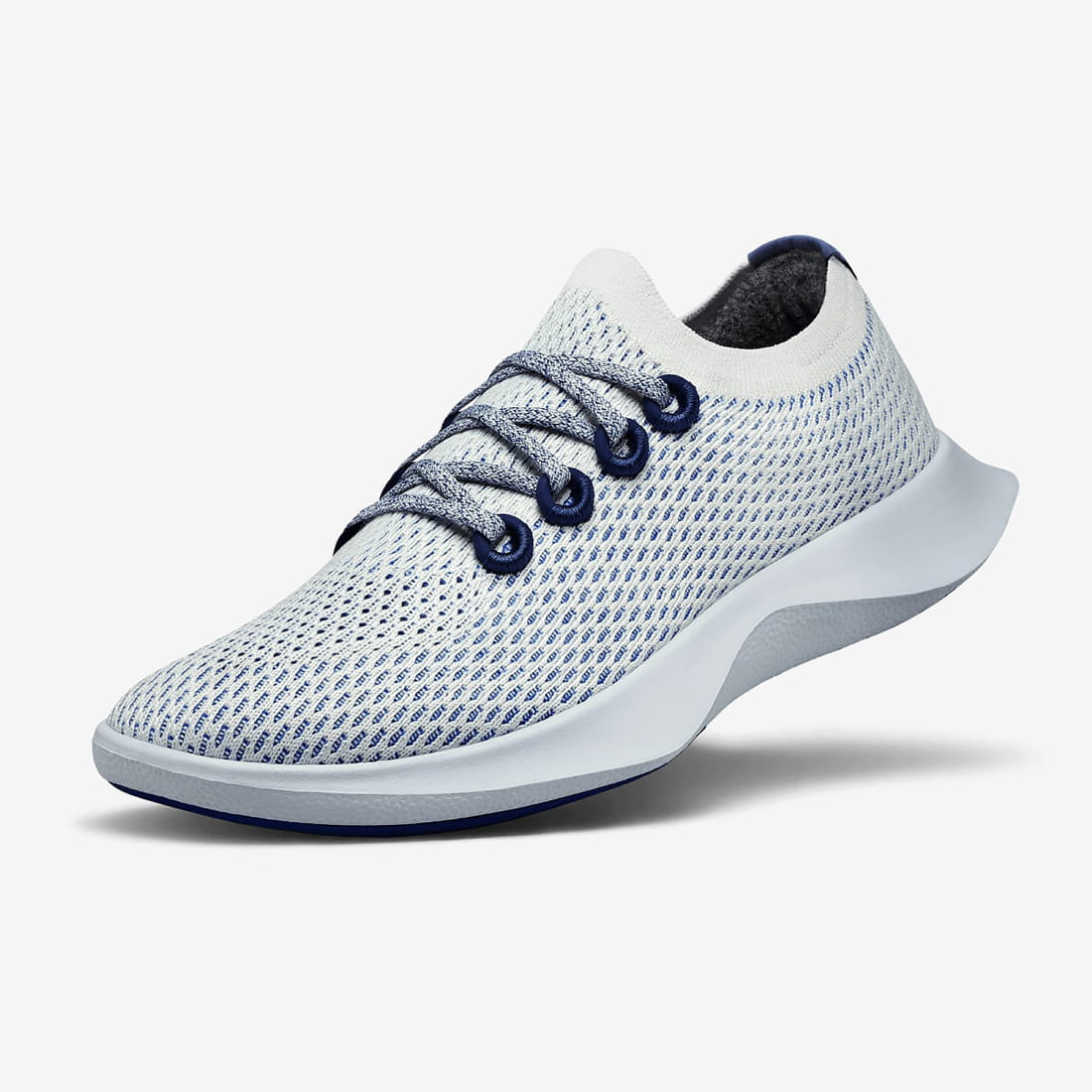 Comfort, quality, and style combine in this lightweight running shoe from Allbirds. Constructed using innovative, sustainable materials such as eucalyptus fiber, the Tree Dasher is as good for your feet as it is for the environment.
Designed specifically around running and athletic activities, they're a great option for any active vacation scenario. Thanks to their streamlined design in smart, discrete colors, you can even wear them with casual outfits when exploring a new destination – you know, between those jogs and trails.
If comfortable travel shoes for women are what you're here for, the Women's Tree Dashers are priced equally and share the same seamless durability, cushioned support, and responsive design as the men's.
Best Travel Shoes for the Hotel Room: Lusso Cloud Pelli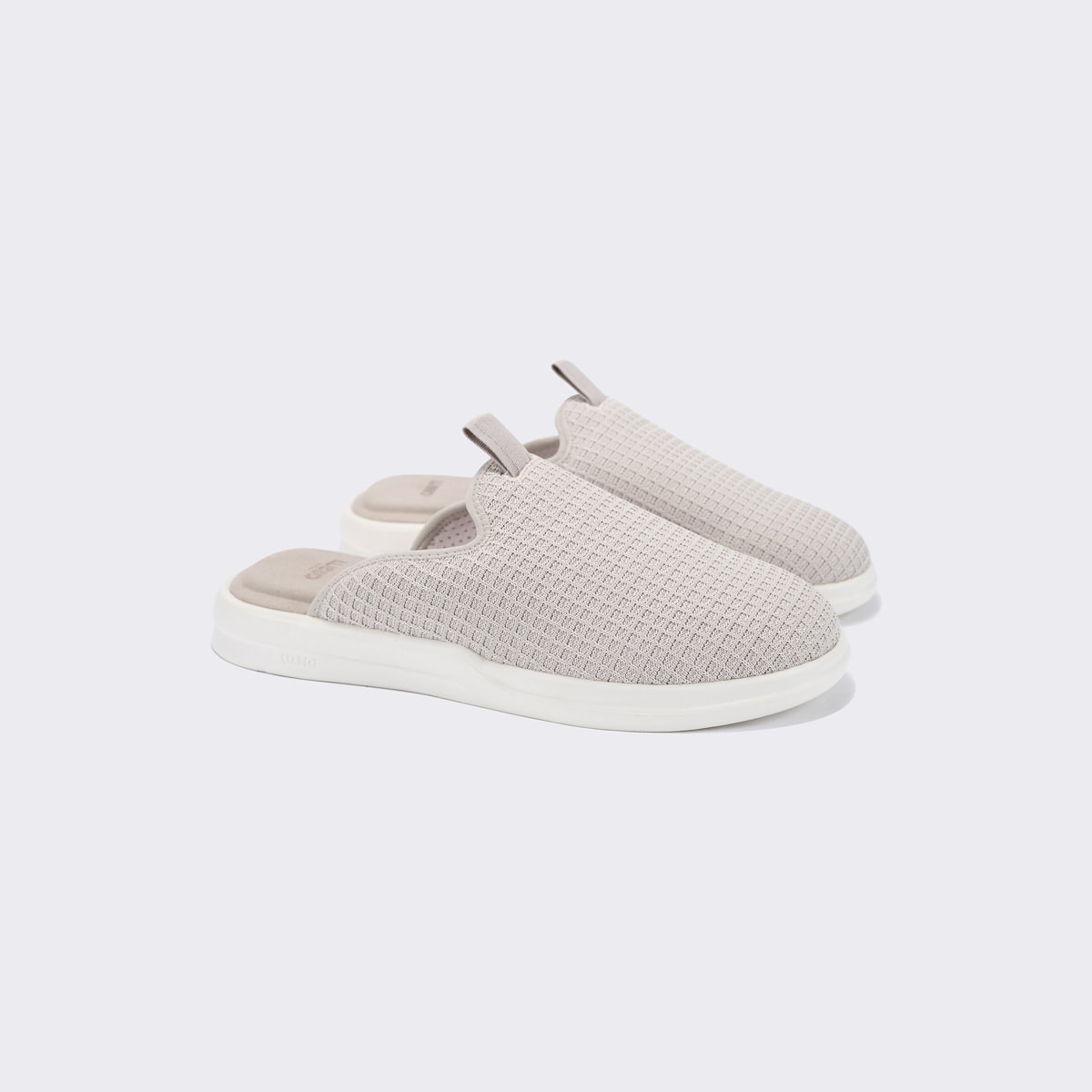 If you're planning on spending a lot of time lounging around in your hotel room, rental villa, or cozy wooden chalet perched high in the Alps, you should probably invest in a high-quality pair of slip-ons.
Along with feeling super soft and cozy, the Lusso Cloud Pelli's waffle-knit upper made from partially recycled bamboo and the perforated memory foam sewn into its lining make it gloriously breathable. Pair that with the brand's Triple Stack Technology, and you have an unrivaled lounge shoe that cradles your foot in 360 degrees of luxurious comfort. Even better, these slippers are machine-washable and designed to withstand the outdoors.
Best Minimalist Travel Shoes: Axel Arigato Clean 90 Suede
You'd be hard-pressed to find travel footwear more stylish than the Axel Arigato Clean 90 Suede.
Handmade in Portugal from soft, premium suede, these minimalist sneakers are a must-pack when heading to Europe, or anywhere for that matter. Good looks aside, their cushioned footbed and arch support will provide maximum comfort when taking an evening stroll down the elegant boulevards of Paris or exploring the charming, twisting alleys of Italy's hilltop towns.