An island holiday hardly has to be a one-note vibe. While your first thought is probably resorts and beaches, don't forget the many islands that feature rugged cliffs, hiking, adventure sports, and even skiing.
There are hundreds of islands scattered within and around Europe, all of them with their own unique culture and features. You've probably at least contemplated a visit to Mykonos or Ibiza, but with so much variety nearby, you may want to consider all of your options, particularly because you may find even more captivating places that host far less tourism.
Here's an overview of some of the most beautiful islands in Europe to start your search. With such a diversity of climates and activities, you'll definitely find somewhere intriguing to explore this year.
Formentera, Spain
While it's often called a "hidden gem," this Balearic island in the Mediterranean has been popular since the 60s when it was famed for attracting the world's counter-culturists. Long a draw for creatives like musicians, writers, and actors, it has recently eschewed its hippy vibe for a subtle luxury, attracting the world's elite to its bucolic beaches.
Formentera, though only a handful of miles south of Ibiza, is not the place for all-night clubs and backpackers; instead, this is the place for those seeking a casual elegance unequaled in the Mediterranean. With iridescent blue waters and soft white sands, it's also home to some of the world's most spectacular beaches.
Santorini, Greece
Probably most famous for the town of Oia, due to its highly Instagramable vistas of bright white and pastel buildings terraced into the cliffs that meet the sea, Santorini is a pretty large island, home to several small towns and villages.
With as many as two million tourists every year, it's also the most visited of all of the Greek Islands. While it can be full of tourists during the day, most of the cruise ships that call there depart by 6 pm, so you'll have plenty of options for a long, languid dinner replete with their famous local wine.
If Oia seems too glamorous or touristy for your tastes, some of the other spectacular Santorini villages, like Emporio, Pyrgos, and Imerovigli, are worth experiencing too for their picturesque architecture, bougainvillea-draped courtyards, and authentic charm.
Sicily, Italy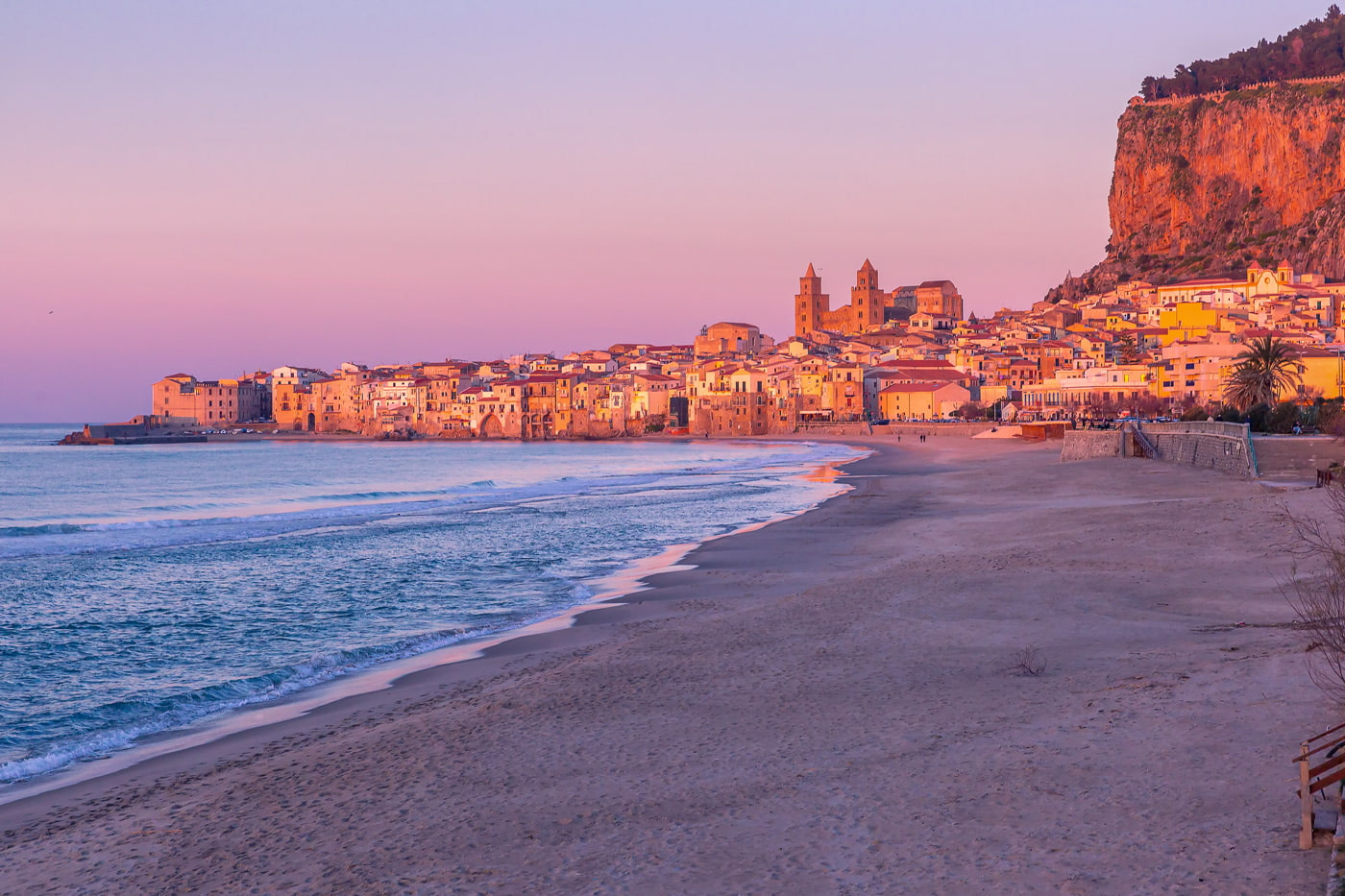 The largest island in the Mediterranean, Sicily is famous for its distinct culture, cuisine, and history. Lovers of food and wine will feel right at home here, as Sicilian fare features loads of fresh seafood, handmade cheeses, and the clear Arabic influences you would expect of an island so close to the North African coast.
The wines here are storied and complex, and although they've only recently arrived on the world stage, Sicily is home to a tradition of winemaking dating back hundreds, if not thousands of years. Be sure to try the Etna Bianco, the name of a group of Sicilian white wines created from the Carricante grape.
History and culture aside, the island's incredible diversity of landscapes translates into endless outdoor activities (think: hiking along rugged shorelines, climbing active volcanoes, and diving amongst caves and grottos in some of the Mediterranean's most clear blue waters). Whether you are looking for a deserted white-sand beach, a quaint fishing village, or a chance to explore mysterious archaeological sites, you'll find it one of the most fascinating Italian islands.
Island of Skye, Scotland
The Isle of Skye is a favorite in Scotland for outdoor adventure. Those interested in hiking, mountaineering, and wild swimming will find ample opportunities here, and there are many options for folks of different activity levels.
If you're up for it, there are many challenging peaks to climb on Skye, particularly in the two Cuillin mountain ranges from which the views of the island are incredible. If you're not a particularly experienced mountaineer, you might want to choose the relatively easy hike out to the Fairy Pools, where the incredible landscape and seemingly hidden quality lend an ideal backdrop for summer swimming.
Madeira Island, Portugal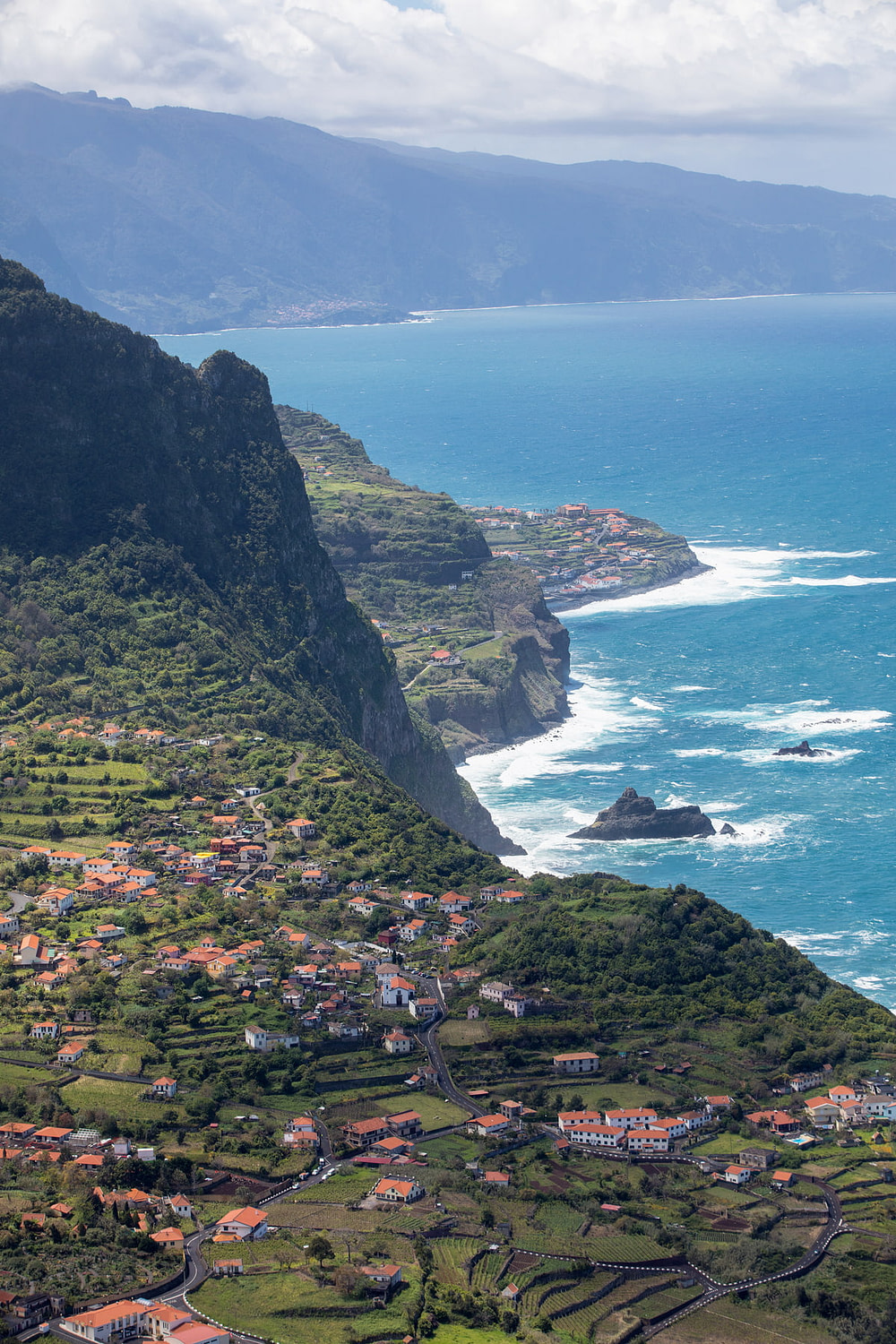 With a year-round balmy climate, black volcanic beaches, and its vibrant capital Funchal, Madeira is rightly compared to Hawaiian islands as the vibe and sights are very similar. Where they differ is the food; Madeira is famous for its local cuisine, which, along with typical Portuguese standards, also incorporates incredible sea fare and lots of baked sweets.
Madeira's attractions are nothing short of breathtaking, with dramatic coastal cliffs, scenic Levada walks, lush botanical gardens, and an abundance of marine wildlife-watching opportunities.
Île de Porquerolles, France
Much of this island was purchased by the French government in the 70s and turned into a national park, so most of the Île de Porquerolles remains unspoiled nature. The downside of this is that there are few shops, accommodations, and restaurants, but there's more than enough to keep you interested for a few days.
Cars are not allowed on this small island off the Côte d'Azur, so the best way to get around and discover its sweeping white beaches and bucolic olive groves is on foot or by bike.
Burano, Italy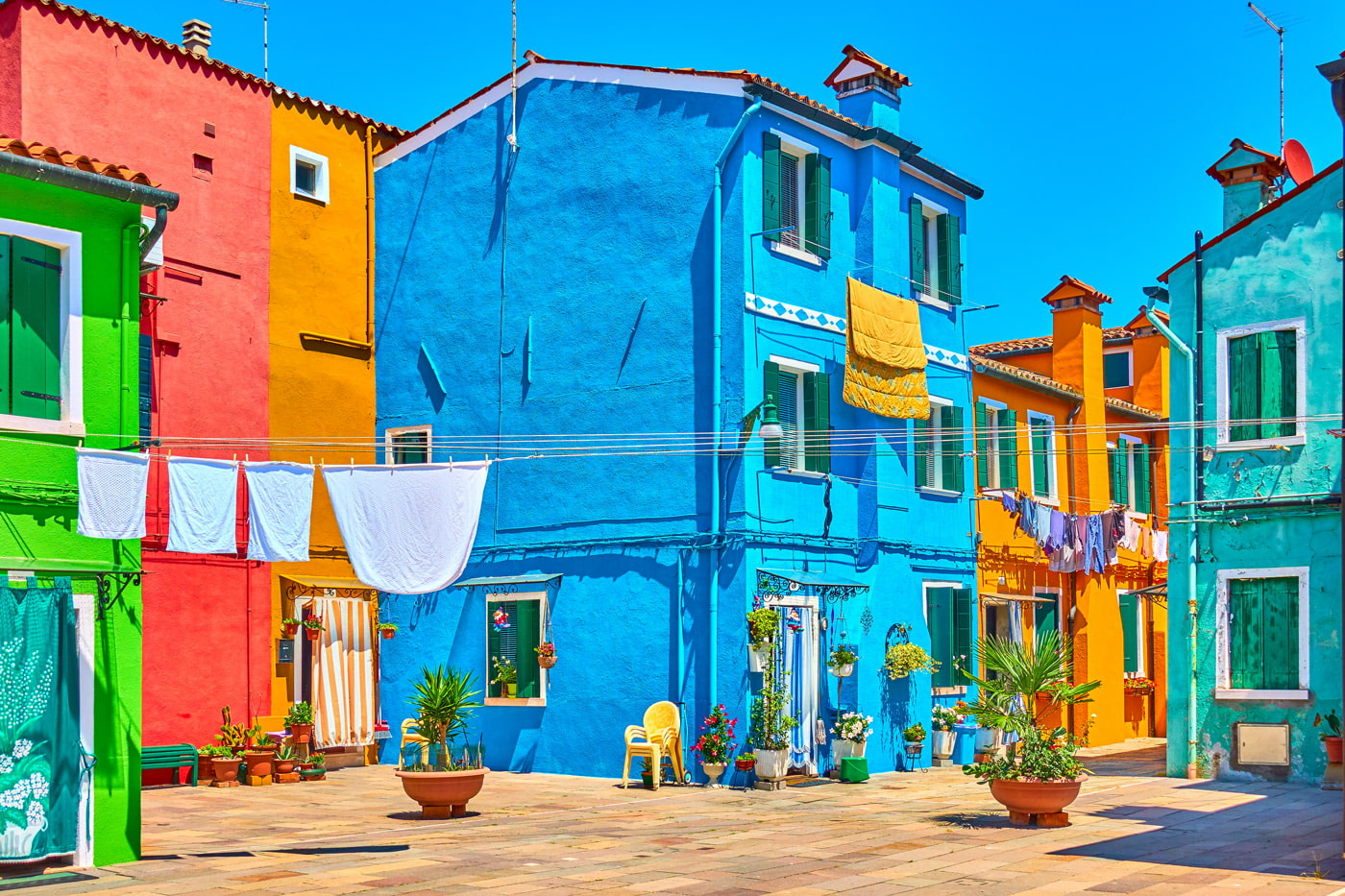 Only seven kilometers from Venice in the Venetian lagoon, Burano, formerly a fisherman's village, has embraced its new life hosting tourists.
One of the big draws here is its colorful row houses; while it's unclear exactly how the tradition started, houses here are painted vivid, contrasting colors, with no two adjacent structures sharing a shade. The result is incredibly photogenic, and its proximity to Venice inspires many to venture here for the day just to take pictures.
But Burano is more than just one of Europe's most colorful destinations; beyond its kaleidoscopic facades, you'll find cute bridges, little artisan shops, and lots of pretty places to dine al fresco by the canal.
Isle of Harris, Scotland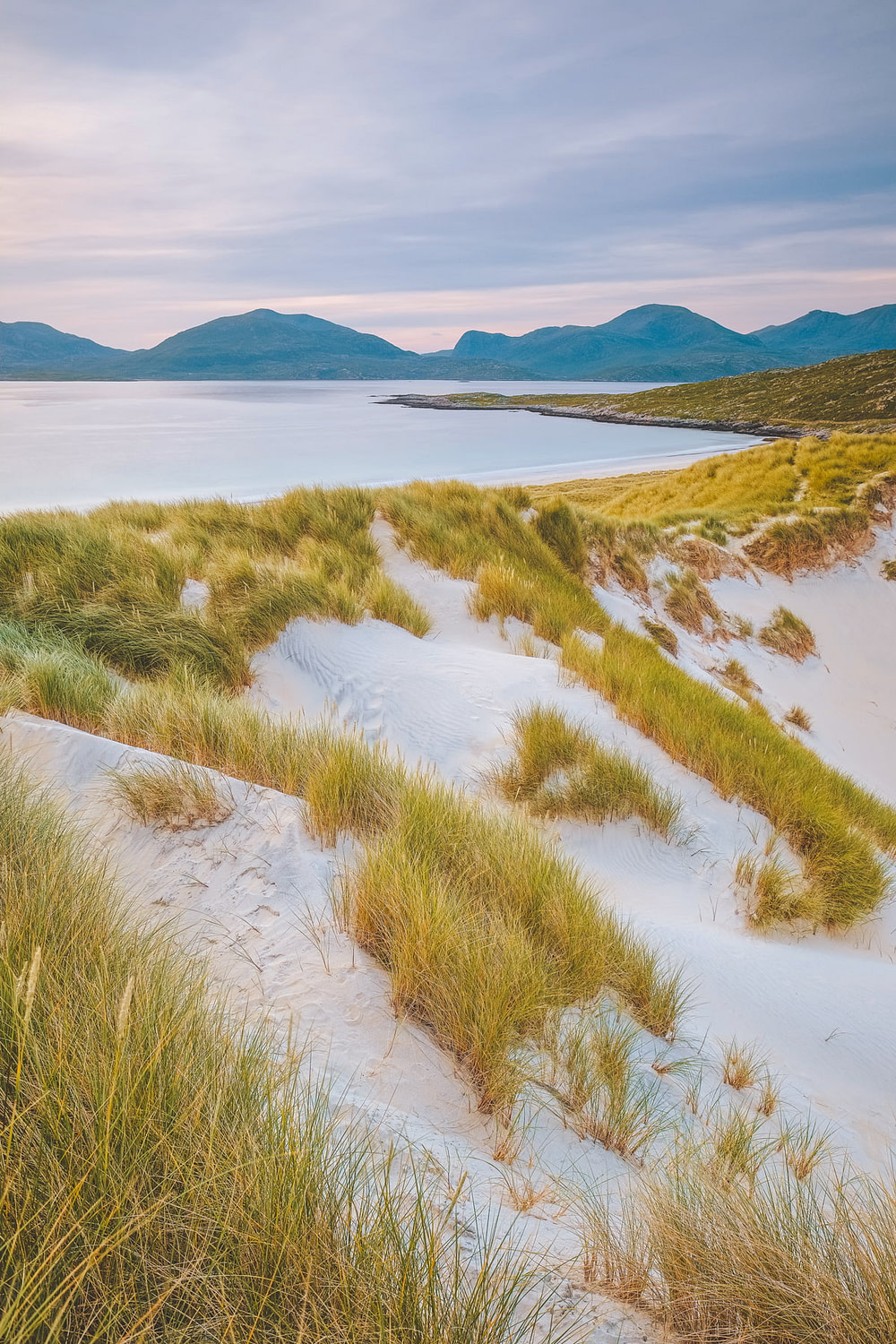 One of Scotland's Gaelic Islands, Harris packs many different landscapes into a small area. Lovers of rugged coastline, idyllic white-sand beaches, and green hills will all feel right at home here, and the quaint guest houses and bed & breakfasts might make you never want to leave.
The Isle of Harris is home to a particularly curious attraction: the Callanish Stones. This group of standing stones is older than Stonehenge; some estimate they are about 5,000 years old.
The rugged natural beauty and authentic local experience you'll find here put this island on top of Europe's best places to visit.
Zakynthos, Greece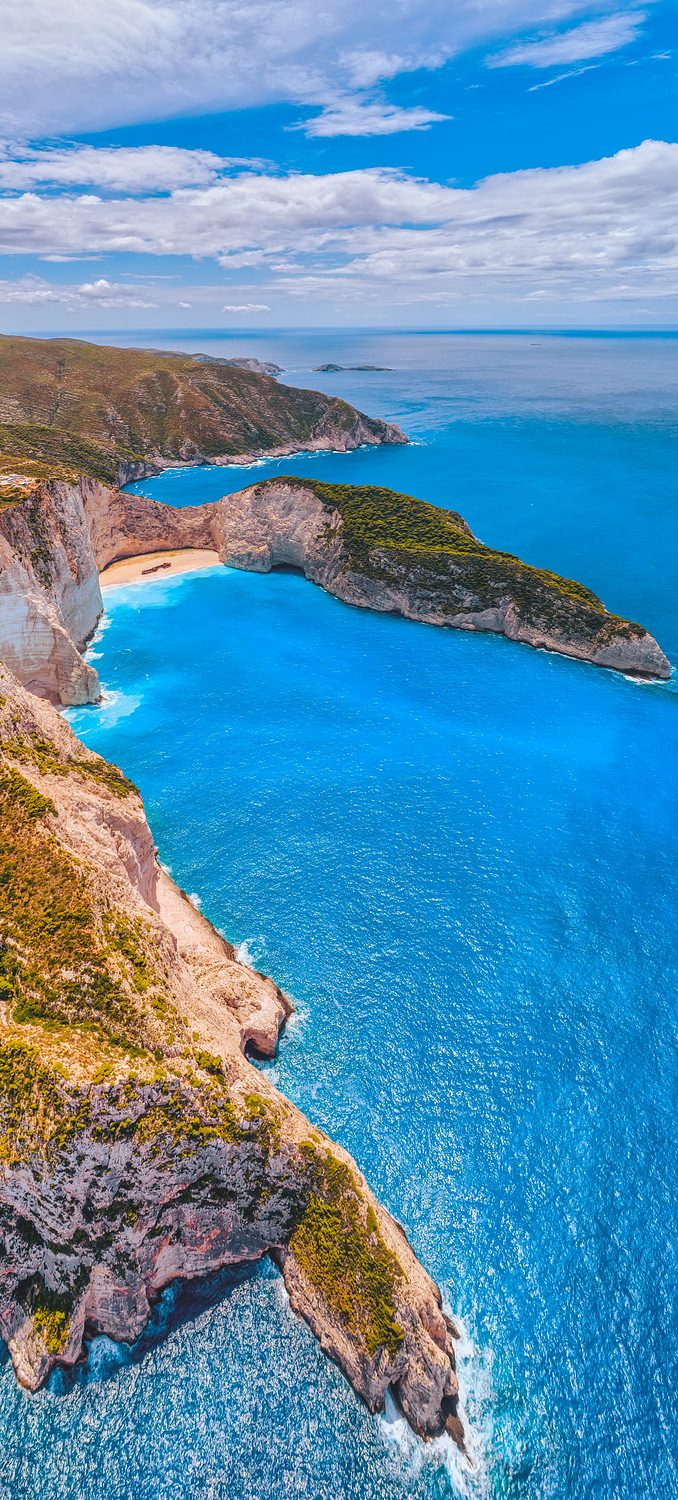 The Venetians once named this lush island "The Flower of the East", and Zakynthos still boasts all of the natural charms that inspired its nickname.
Home to dolphins, sea turtles, and even the occasional seal, some sections of the island are reserved only for wildlife, as many of them are endangered. The highlight of Zakynthos might be the iconic Navagio Beach, also known as Shipwreck Beach. Only accessible by boat, this wild patch of powdery sand surrounded by steep cliffs is easily one of Europe's most Insta-worthy places.
Sylt, Germany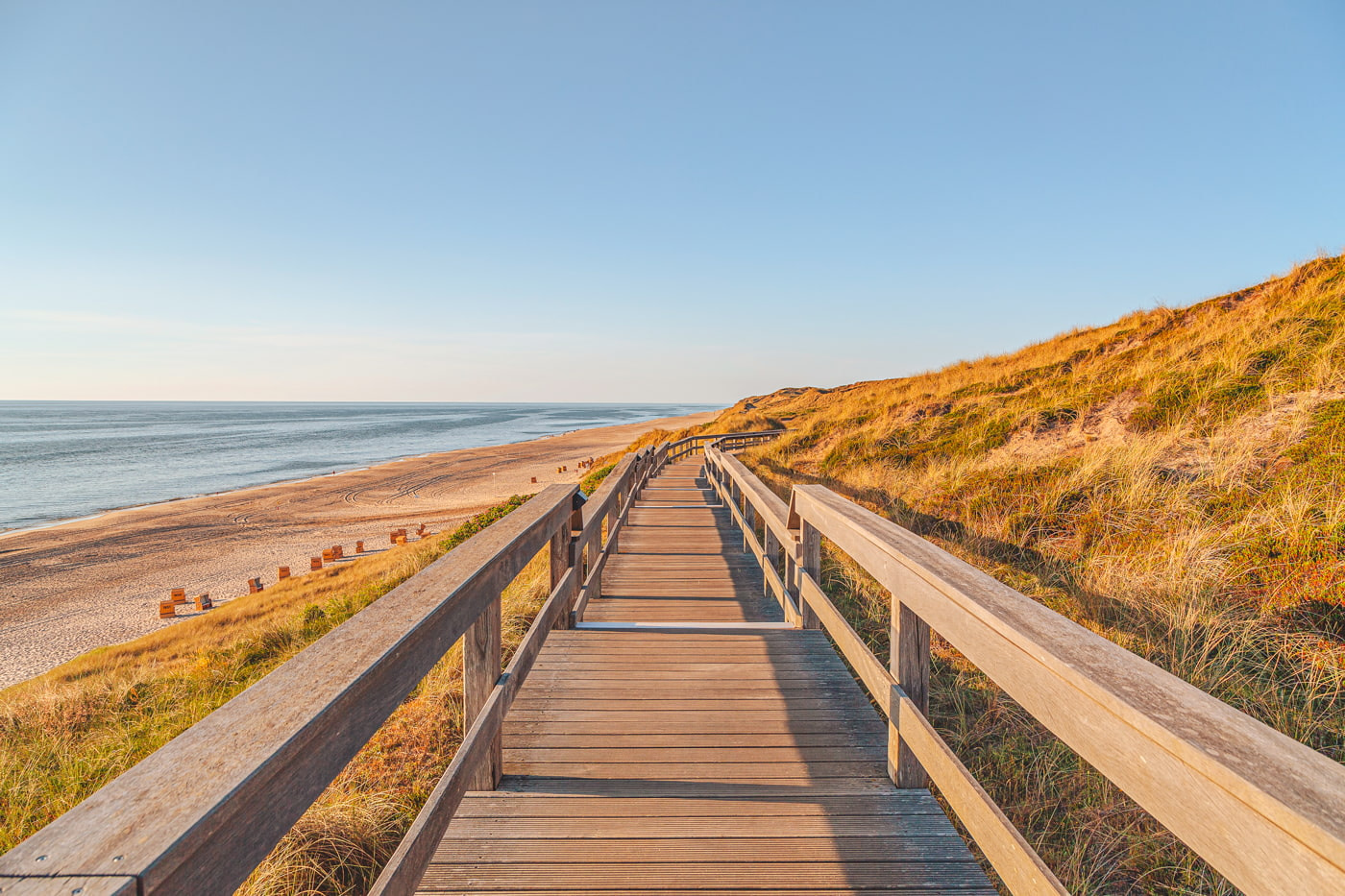 Because of its 40 kilometers of sandy beaches, Sylt is always a strong draw for vacationing Germans. Joined to the mainland by the Hindenburgdamm, a rail-only causeway that shuttles people, freight, and cars to and from, the island seduces with its pastoral scenery, unique flora, and charming thatched roofs.
Though small, there are several hotels and resorts, many of them beachside, each with their own specialties: whether you're looking for fine dining, luxe spas, or an activities concierge, you're bound to find something perfect among their many offerings.
Mljet, Croatia
The greenest of the Croatian Islands, Mljet has no airport, so most visitors reach it by ferry from Dubrovnik. Most tourists concentrate toward the north end, home to a national park with two salt lakes. One of these lakes, Veliko Jezero, has an even tinier island inside of it: the quaint St. Mary. Here you'll find the remains of a Benedictine monastery that was originally built over 800 years ago and is currently undergoing yet another restoration.
Corsica, France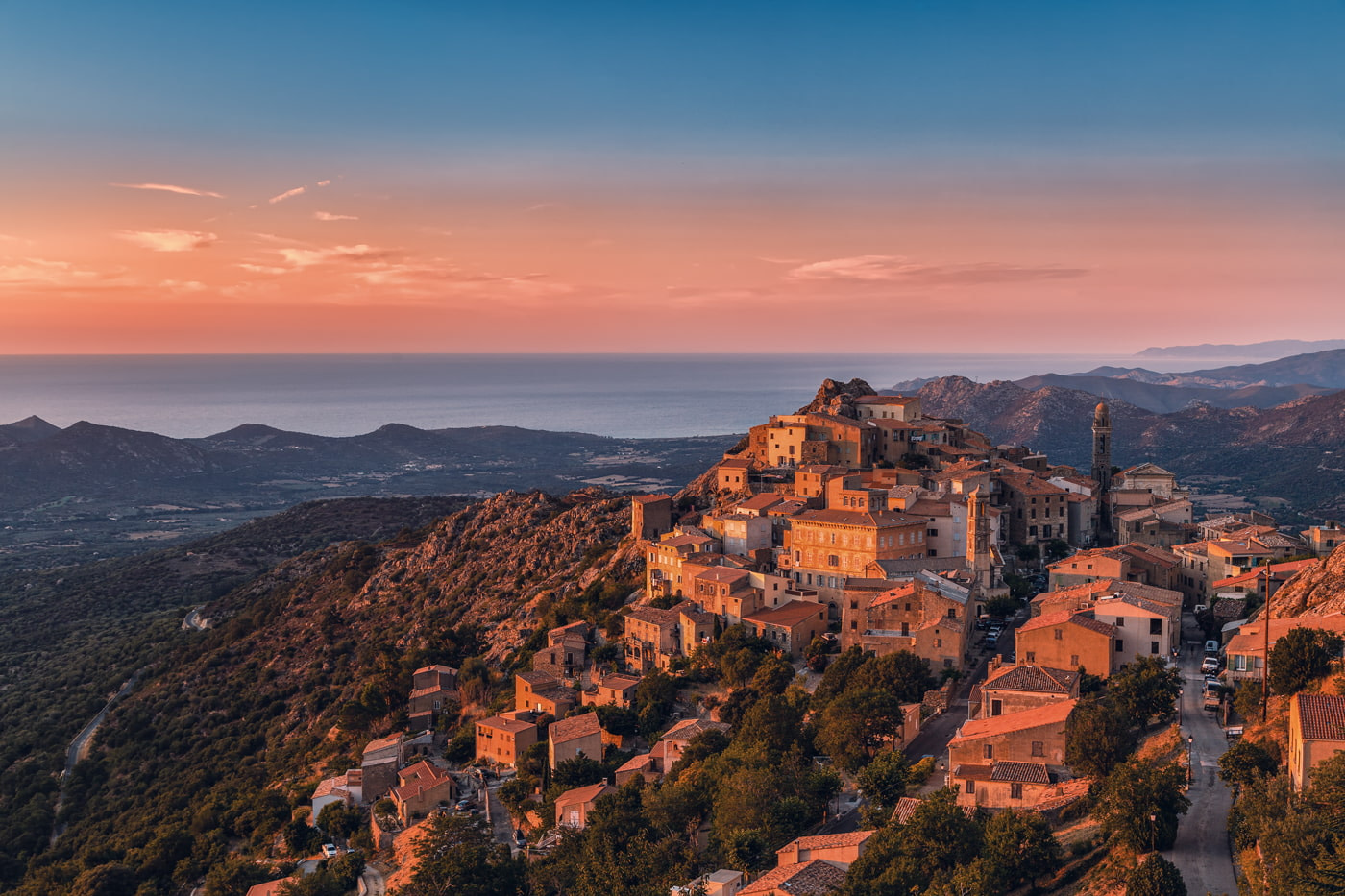 Though Corsica is famous for its beaches and pastoral setting, unlike other Mediterranean islands, it's also home to several ski areas. A visit in the summer might mean capping a day spent on the sands with an alfresco meal and several glasses of local wine, while winters here are a totally different vibe – think quaint snow chalets, skiing, and mountaineering.
No matter which season you choose to visit, this is the perfect spot if you're in search of a holiday a bit off the beaten path but with a distinctly French flair.
Svalbard, Norway
Svalbard is technically part of Norway, but you won't need to worry about obtaining a visa here as it is open to anyone in the entire world to live in or visit.
Set inside the arctic circle, tourists here can see the midnight sun in the summer and the northern lights in the winter. Venturing outside of Longyearbyen, the largest city in Svalbard, isn't recommended without a rifle-carrying guide, as polar bears also make this frozen archipelago their home.
Malta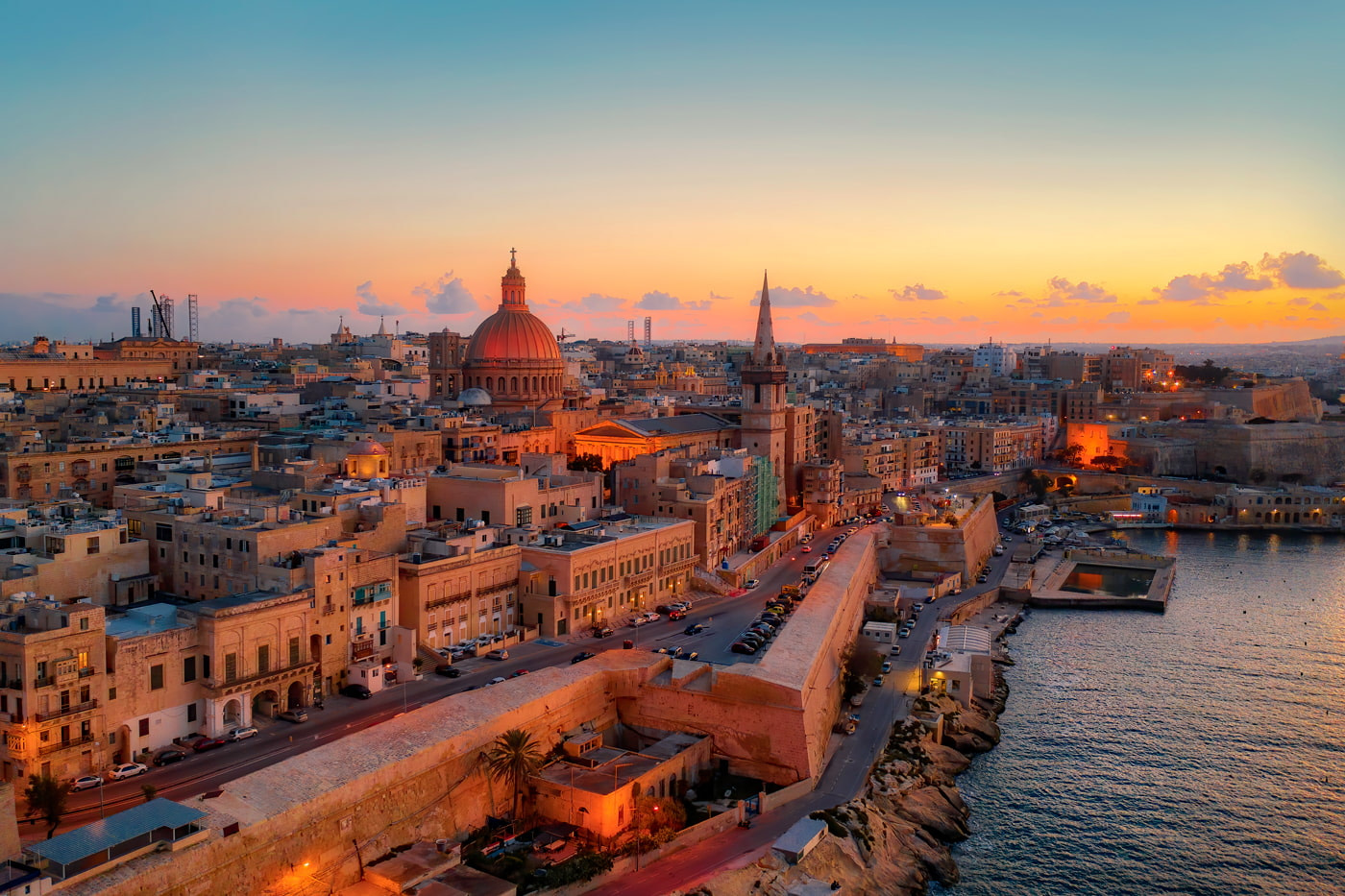 The Mediterranean island of Malta is its own sovereign nation. When you visit, you'll see the clear influences of all of its neighbors both in Europe and the Arab world, particularly in Valletta, one of Europe's most delightful capital towns.
Interestingly, one of the most famous tourist destinations in the country, the Casa Rocca Piccola, is a palace that has been inhabited by the family of the Marquis de Piro for 9 generations. While a tour won't gain you access to their entire house, for an additional fee, you can hire the Marquis himself to show you around.
São Miguel Island, Portugal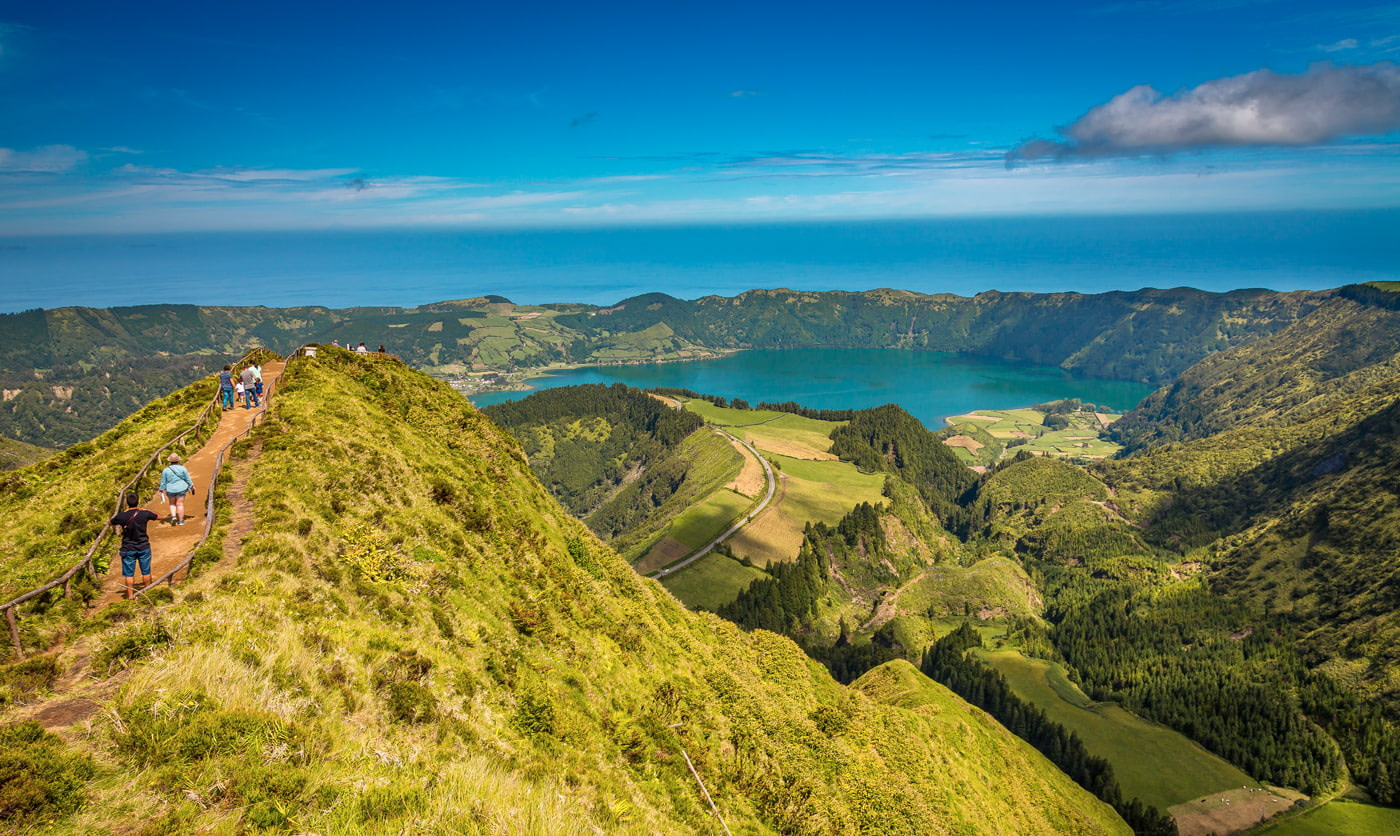 With verdant green hills ringed by grey-black volcanic beaches, visiting São Miguel can feel like stepping into another world. Situated at the south end of the Azores in the North Atlantic, it's home to hot springs, volcanic lakes, and even a tea plantation you can tour!
A favorite of tourists is whale watching. During their migration periods, you can see sperm whales, blue whales, and bottlenose dolphins within day-trip distance. A few different companies offer group whale-watching tours, or a travel agent can help you hire a private boat with a guide.
Brač, Croatia
Not far from the coast of Split, Brač is probably the easiest to get to of all of the Croatian islands, as you can take the public ferry, hire a catamaran, and unlike its neighbors, you can fly into its sole airport.
Having long catered to tourists from around the region and the world, resorts are really the jewel of Brač and range from comfortable to ultra-luxurious. There are several beaches to visit, but of them, the most famous is Zlatni Rat, or Golden Horn beach. One of the most spectacular places to visit in Croatia, this triangular spit stretches far into the sea and is strewn with smooth white pebbles.
Capri, Italy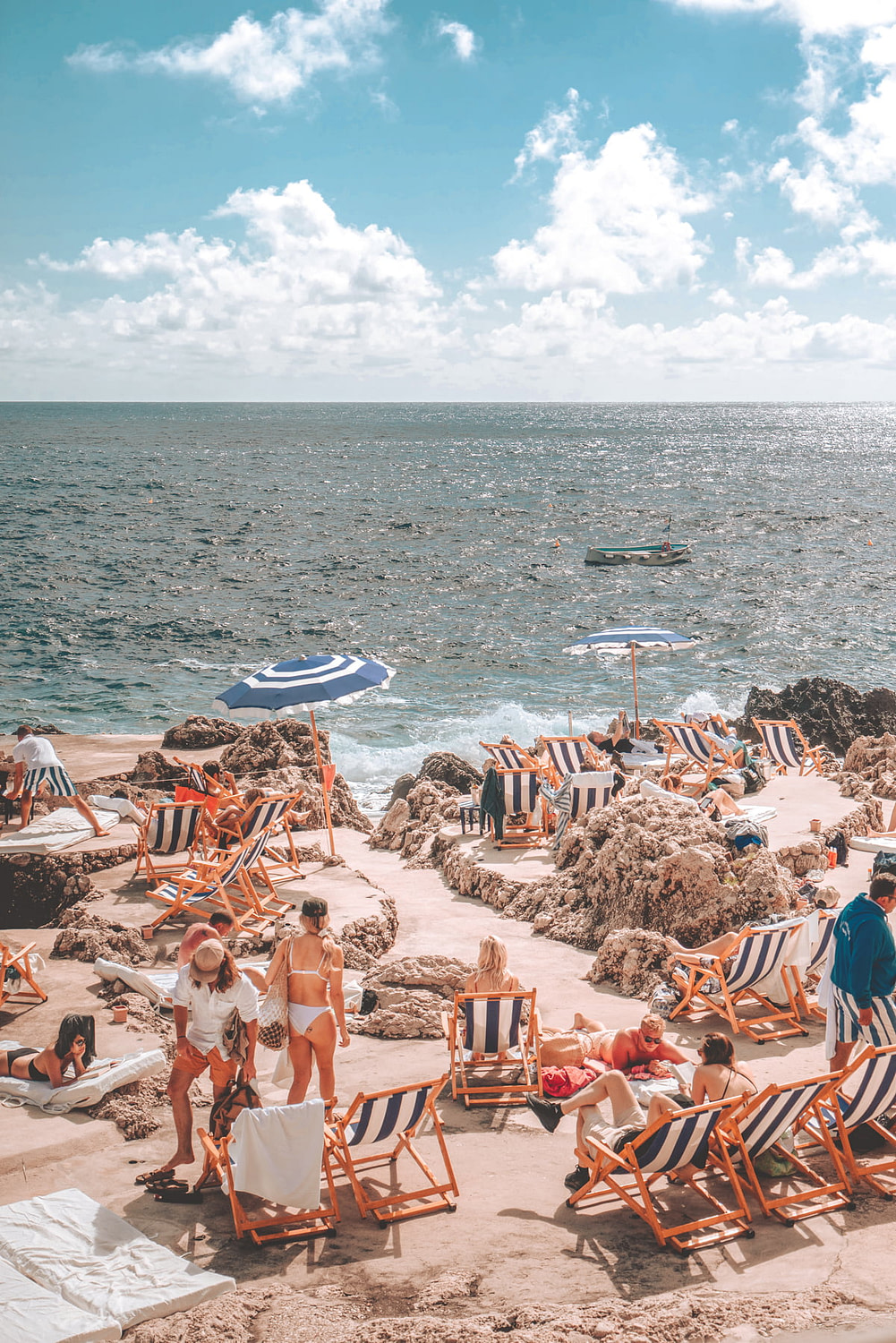 Stomping ground of the well-heeled, Capri is the perfect getaway for those looking to be seen. Frequented by celebrities around the world, it is known for its luxurious beach clubs and extensive nightlife. This is a destination that appeals to night owls, as locals and tourists alike generally enjoy a late dinner, sometimes stretching until the midnight hour, followed by a jaunt between the many available nightclubs.
Though you'll be tempted to spend all of your days in a lounge chair overlooking the sea, set aside a bit of your time there to take a ride through the Grotta Azzurra, or Blue Grotto. This natural sea cave is only accessible by boat and is famous for the particular way the reflected sunlight makes the entire interior appear bright blue.
Paros, Greece
One of the Cyclades, Paros is equally popular with Greeks and the international crowd for a summer holiday. A lot of the draw surrounds its beaches. With clear water and slowly sloping sand, Paros' well-developed beaches are especially perfect if you're bringing the whole family, as each is appointed with plenty of facilities.
It's also very easy to reach, as it is serviced by several ferries from nearby islands as well as the mainland, or by commuter flights from Athens. A favorite pastime on Paros is discovering the many coves by boat; there are tons of places to rent a canoe or kayak that you can use to explore.
Tenedos, Turkey
Turkey's beautiful beaches are its main tourist draw but venture away from the coastline, and you'll discover an abundance of unsung islands big on culture, thrills, and natural charm.
Breezy and lazy, Tenedos is popular with Istanbulites looking to escape the city in the summer. As you may be headed there from Istanbul too, you can reach it by one of the many buses that leave the city every day to Geyikli İskelesi, where you can catch the public ferry.
Most visitors to the island make at least one trip to Ayazma Plajı, a well-appointed beach on the south end. Here you'll find an unpretentious place to enjoy the summer sand and surf, and plenty of restaurants around if you fancy a bite midday.
La Palma, Spain
In an island group known for their beauty, it means something special that La Palma, among the rest of the Canary Islands, is nicknamed "The Beautiful Island".
Like its neighbors, it's a volcanic island, but La Palma has an evident caldera at its center that has been turned into an impressive national park. During the day you can stroll through the old town of Santa Cruz de la Palma, take a hike along one of many well-worn trails, or go sunbathing on one of its famous black sand beaches. But after the sun goes down is when La Palma truly shines, as local light pollution laws ensure that the night sky remains full of stars.