With its outstanding mix of stunning natural beauty, quaint historic towns, and inviting year-round climate, the remote Portuguese island of Madeira is an ideal destination for lovers of nature and outdoor activities.
The archipelago, which technically comprises Madeira, Porto Santo, and the nature-protected Desertas Islands, lies splendidly isolated in the Atlantic Ocean, somewhere 1,000 km from the European mainland and 520 km off the coast of Africa.
From whale spotting to levada trekking, here are the best things to do in Madeira:
Take a Levada Walk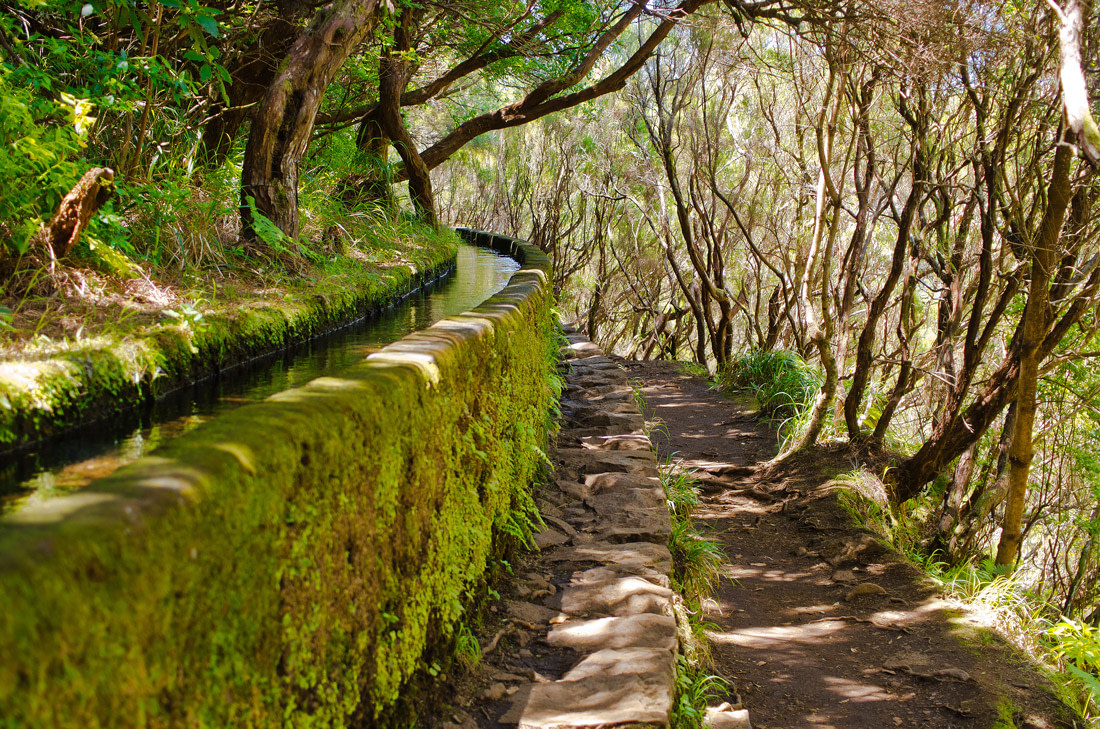 Madeira is especially famous for its spectacular levada walks, and for good reason. These old waterways that dot the island winding their way past remote waterfalls, bloom-filled meadows, banana farms, and ancient laurel forests, make for some truly amazing walking paths.
Moreover, the island boasts over 2,000 km of channels, offering visitors the opportunity to follow them through both quaint countryside and pristine natural areas. Whatever itinerary you choose, walking along Madeira's elaborate levadas is an excellent way to explore this volcanic island, its natural wonders, and breathtaking landscapes.
Don't miss The Laurisilva of Madeira in the north, which is the largest surviving laurel forest in the world and a UNESCO World Heritage Natural Site.
Seal, Dolphin, and Whale Watching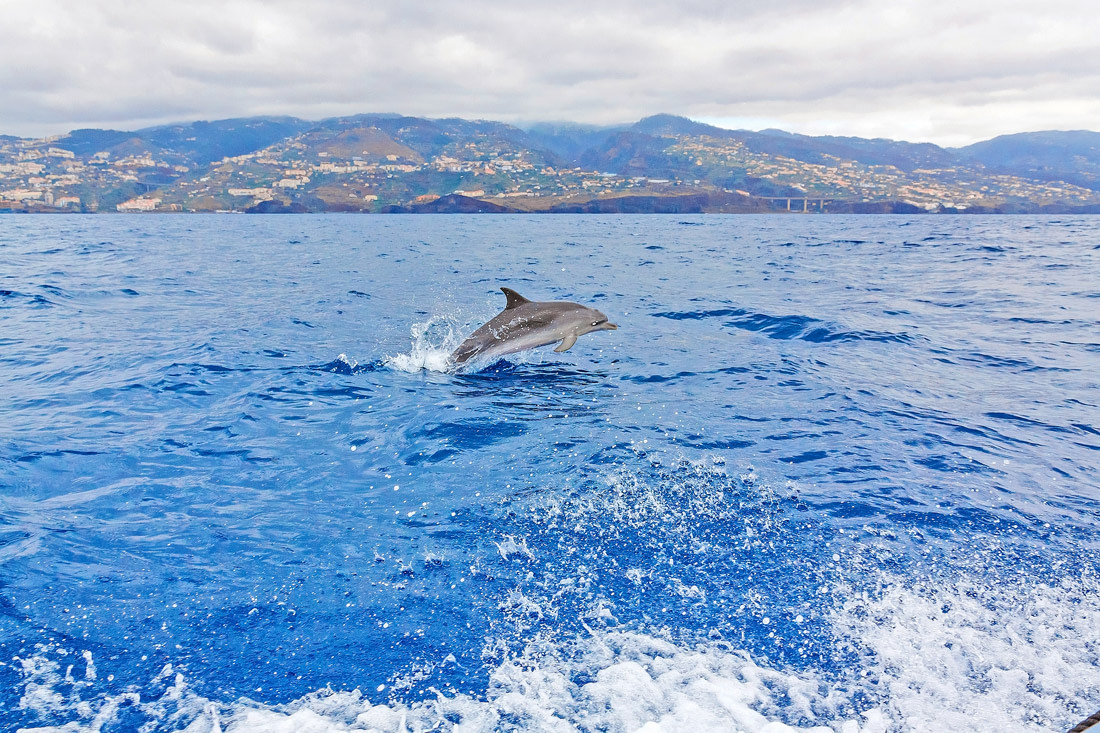 Due to its unique location and climate, Madeira is a paradise for marine wildlife spotting. About 5 km off its beautiful shores, the warm and deep Atlantic waters are an ideal place to see migrating whales or swim and play with the dolphins. For a one-of-a-kind experience, head to the nearby Desertas Islands, where a great number of monk seals reside. According to researchers and biologists, out of 500 monk seals remained in the world these days, 40 of them can be found here.
Visit the CR7 Museum in Funchal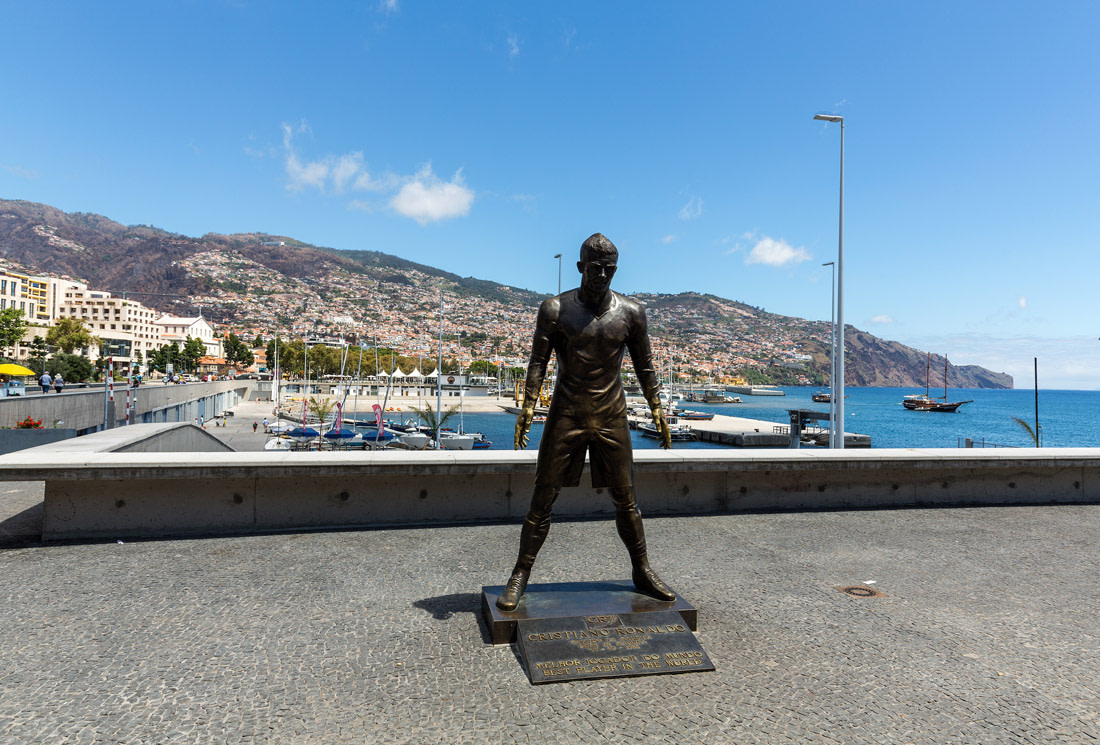 Opened in December 2013, the CR7 Museum is no doubt a top attraction in Funchal, Madeira. Dedicated to the city's most famous son, the museum houses more than 125 awards that Cristiano Ronaldo won during his career, from its first cup as a top scorer for Andorinha to his latest Golden Boots and Fifa Ballon d'Or trophies.
Other attractions in the museum include a life-size wax statue depicting the former Real Madrid star, an interactive video wall where visitors can play against a virtual Ronaldo, and a gift shop selling everything from branded souvenirs to Ronaldo's CR7 clothing range.
The museum is located on Praça do Mar, near the harbor.
Explore the Parks and Gardens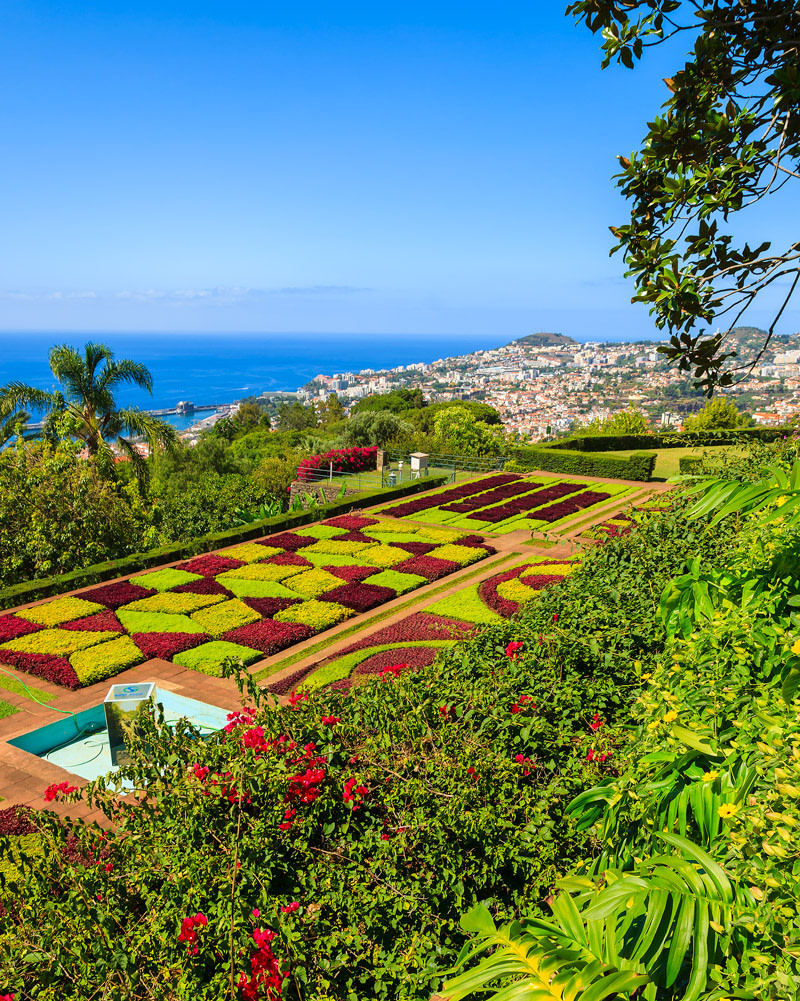 From fabulous flower gardens to unique theme parks, Madeira offers a tremendous variety of recreational opportunities. Some easily accessible sites include the Santa Catarina Park and the Municipal Garden, both situated in the heart of Funchal.
Nevertheless, for some truly spectacular plant life, go visit the 35,000 m² Botanical Gardens at Quinta do Bom Sucesso. Perched on a hillside 3 km from the city center, these outstanding gardens offer breathtaking views of Funchal, along with an amazing variety of indigenous and foreign plant species, as well as a very special area with 300 rare birds. Close to Madeira Botanical Garden lies Jardim Orquidea, a splendid orchid garden and research center filled with over 7,500 varieties from all over the world.
Equally alluring is the 18th century Monte Palace Tropical Garden, which, in addition to its luxuriant mix of tropical and native plants, also plays host to the world's largest collection of cycads. The gardens can be accessed via a scenic cable car ride from Funchal Old Town.
Stretching over 17 acres, the one-of-a-kind Madeira Theme Park in the northern town of Santana is an extraordinary place to have fun and learn about the history, culture, and traditions of this unique Portuguese island.
Indulge in Local Delicacies
Apart from its world-famous Madeira wine, this Floating Garden in the Atlantic Ocean prides itself with a unique cuisine, based mainly on age-old cooking techniques and fresh local ingredients. Among the most renowned regional specialties are bolo do caco – a delicious variety of bread with parsley and garlic butter; espetada – marinated chunks of beef grilled on a skewer and served with butter and bay leaves; carne de vinho e alhos – a mouthwatering meat dish consisting of small pieces of pork marinated in garlic and wine vinegar and then cooked in the same sauce; and bolo de mel – Madeira's traditional honey cake.
With its long-established fishing tradition, it's no wonder fish and seafood play an important role in the local gastronomy. Prepared in many different ways, bacalhau (codfish), tuna, espada (black swordfish), or gaiado can be found in the menus of any Madeiran restaurant.
In addition to the rich varieties of Madeira wines, visitors can sample typical drinks like nikita – a refreshing beverage made of beer, pineapple, and vanilla ice, originated in the fishermen's village of Camara de Lobos; or poncha – a strong mixture of aguardiente, sugar cane honey, and fresh lemon juice.
Water Sports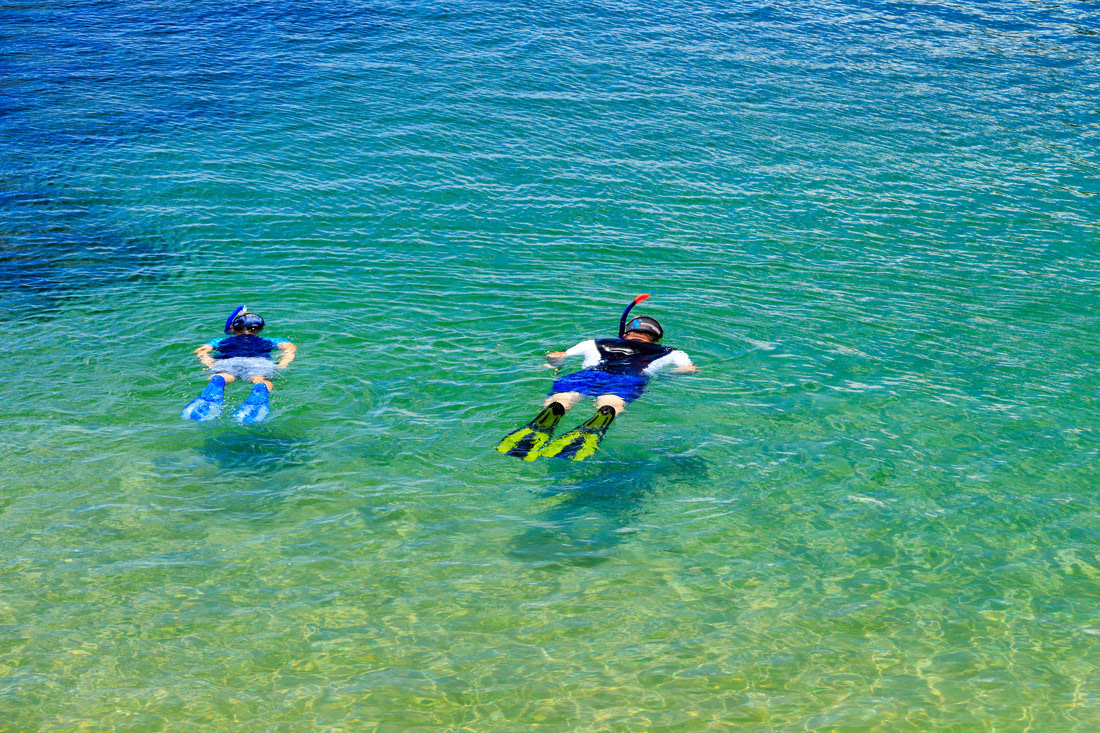 Besides its breathtaking scenery and fantastic trekking opportunities, Madeira offers a wealth of water sports, from sailing and leisure boating to thrilling canoeing to fabulous scuba diving. Its year-round mild climate and crystal clear waters rich in marine life attract more and more divers on the island each year, especially to the spectacular Garajau's Nature Reserve on Funchal's southeastern coast.
Another hugely popular ocean activity in Madeira is fishing in all its forms – from sport, bottom, and deep sea fishing to unparalleled big game fishing.
Visit Porto Santo
The island of Porto Santo, Madeira's smaller and lesser-known neighbor is a tranquil idyll of golden sands, rugged mountains, and pristine valleys. Due to its natural beauty, relaxed atmosphere, and lack of development, it has often been named "the last paradise island in Europe".
Porto Santo's main draw is its gorgeous, almost pristine 9 km-long beach, renowned for its curative powers. Other notable attractions include the Christopher Columbus Museum, the delightful capital town of Vila Baleira, and the world-class Porto Santo Golf Club and Course, designed by Spanish professional golfer and champion Severiano Ballesteros.
Experience the Festivals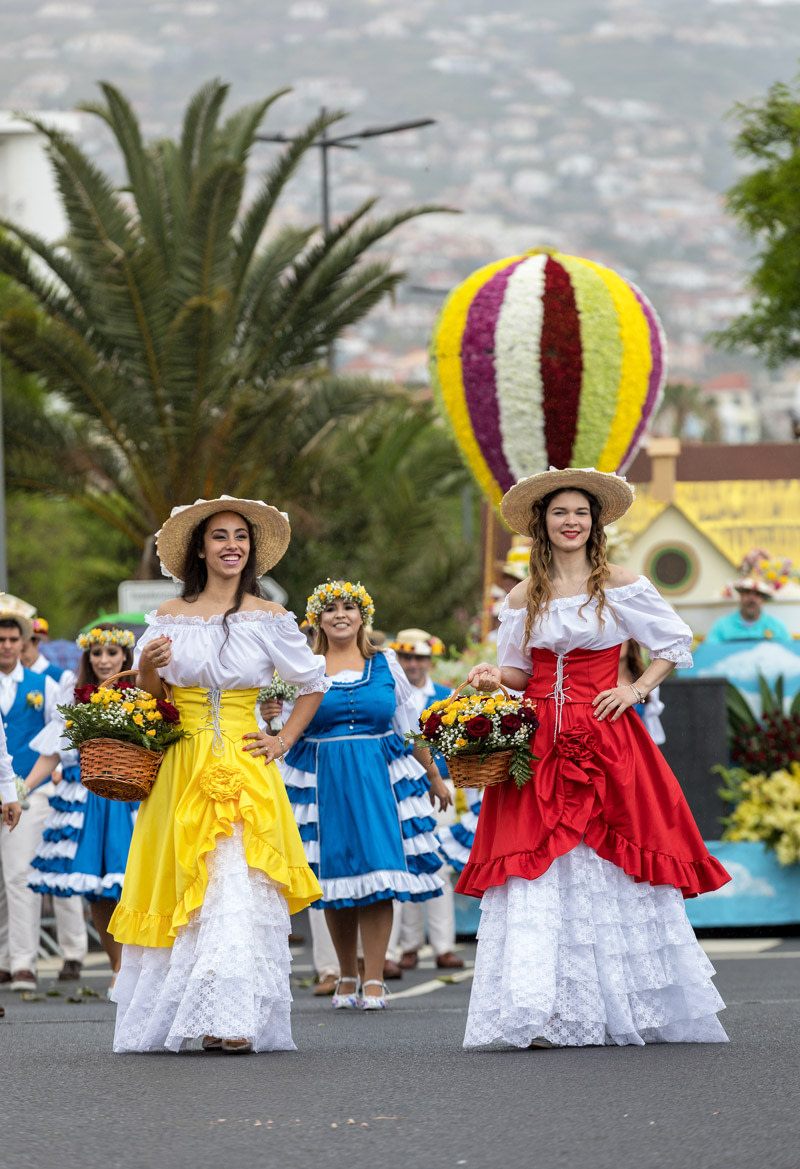 Madeira's festivals are an excellent opportunity to discover the island's unique cultural heritage, gastronomy, and traditions. And luckily, this lush Portuguese paradise prides itself with a calendar chock-full of exciting local events. Perhaps the most famous is the annual Carnival of Madeira, with its flamboyant parades and vibrant atmosphere evoking the energy and cheerful spirit of Rio Carnival. This takes place 40 days before Easter and is followed by the spectacular Festa da Flor (Flower Festival), held each year after Easter in Funchal.
If you're visiting the island during fall, don't miss the Madeira Wine Festival (September), the Columbus Festival in Porto Santo (September), or the Festival of Nature (October).
Also, Madeira's New Year's Eve celebrations are famous worldwide for their magical fireworks displays, which have been included in the Guinness Book of Records as the biggest in the world.