With over 1,000 islands, sensational music festivals, and a spectacular rocky coast washed by the cleanest Mediterranean seas, Croatia is a dreamy summer destination. Yet, its unspoiled nature, dynamic cultural scene, and priceless architectural marvels can be enjoyed no matter the season.
What to visit in Croatia depends on your specific tastes and interests, as this fascinating little country on the Adriatic has everything you could ask for and then some. Featured below are 16 of the most beautiful places this unique, sophisticated nation has to offer.
Plitvice Lakes National Park
One of Croatia's most famous sights, the UNESCO-protected Plitvice Lakes National Park is a fairyland of cascading emerald lakes, bubbling waterfalls, and lush greenery. A number of wooden footbridges and hiking trails meander throughout this exotic paradise inhabited by wolves, brown bears, and over 160 species of birds, offering visitors scenic views and excellent photo opportunities.
Stradun, Dubrovnik's main street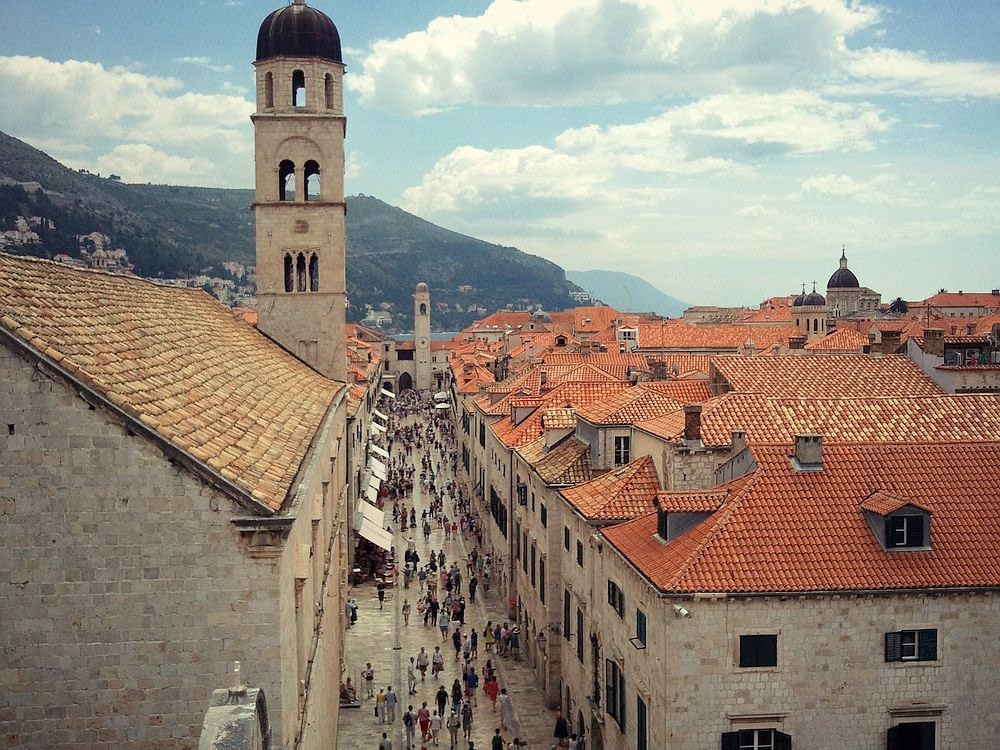 Also known as Placa, Stradun is Dubrovnik's most famous and beautiful street. Cutting through the Old Town, the 300 meters long promenade paved with marble connects the city's eastern and western gates and is lined with elegant historic buildings housing shops and cafés.
Pula Arena
Built in the 1st century AD, Pula Arena is one of the world's largest surviving Roman amphitheaters and the best-preserved ancient monument in Croatia. Once used for gladiator fights, the arena is now the center of the city's cultural life, hosting a variety of events, exhibitions, and concerts, including the Pula Film Festival in July.
Hvar Island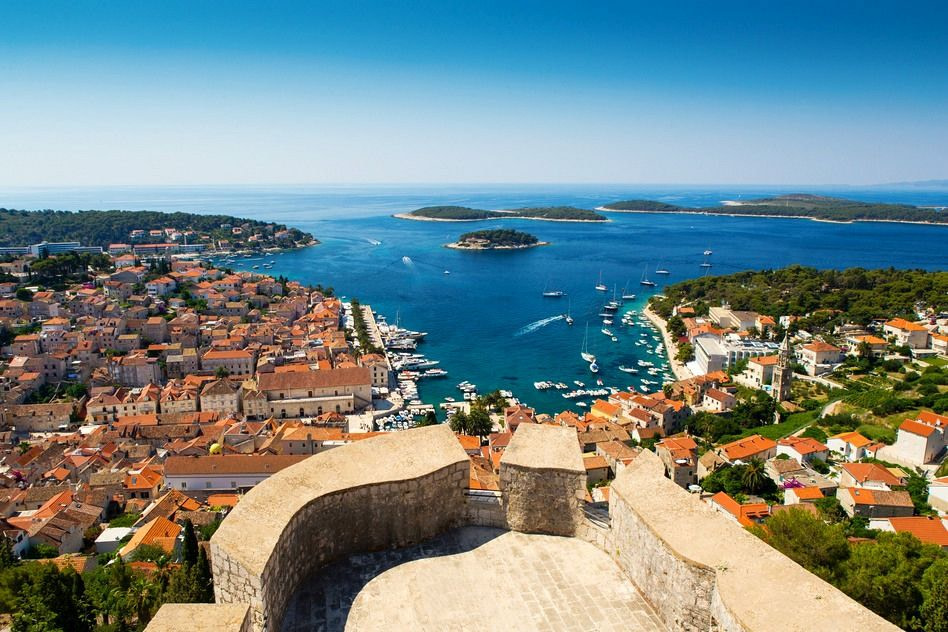 Venetian-era monuments, purple lavender fields, and a yacht-studded Renaissance harbor – this is Hvar, the sunniest and most glamorous of all Croatian islands. Situated in the Adriatic Sea, off the Dalmatian coast, Hvar is characterized by green, unspoiled landscapes and small, pebbly beaches lapped by calm, azure seas. Natural charms aside, Hvar Town attracts well-heeled travelers with its pedestrian marble streets, chic restaurants, and fashionable party spots.
Diocletian's Palace, Split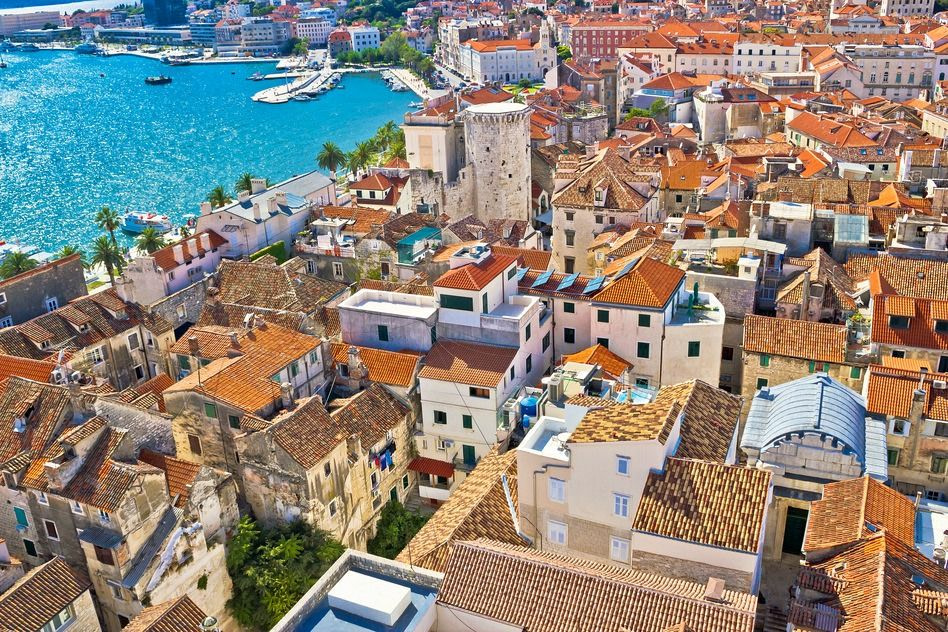 Covering 31,000 sq meters, Diocletian's Palace occupies more than half of Split Old Town and is one of the world's grandest, best-preserved Roman ruins. Nowadays, around 3,000 people live inside the impressive marble and white limestone complex, which is home to 220 buildings and a plethora of bars, shops, and restaurants.
Dubrovnik from above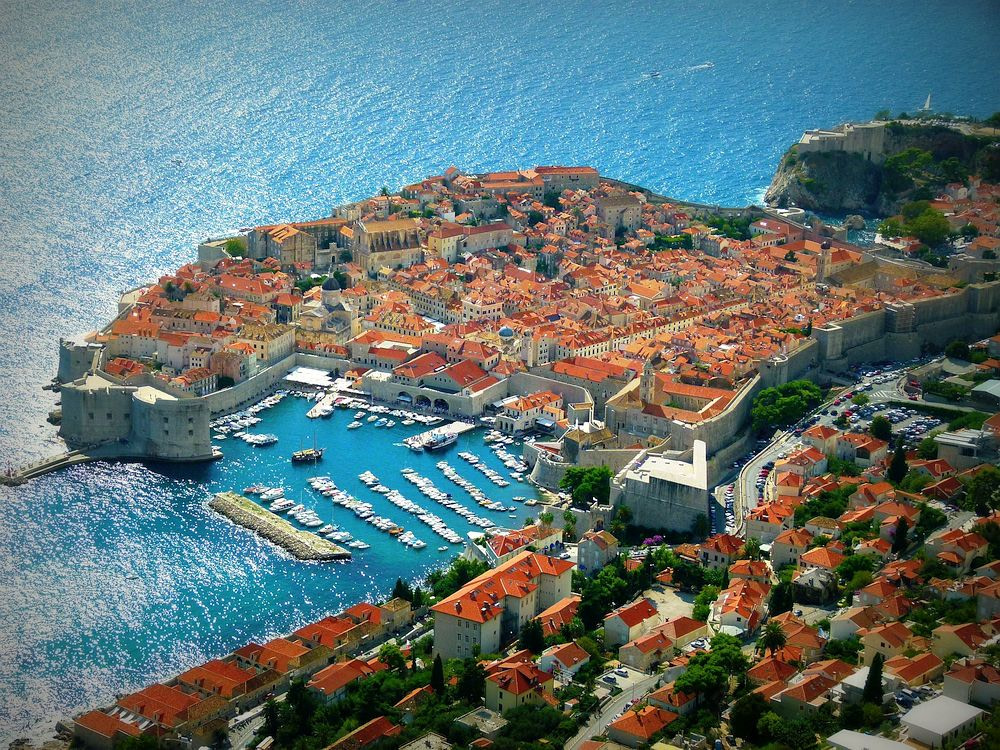 Whether you take the cable car up to Mount Srd or opt to walk the ancient city walls, the postcard-worthy red roofs and bright blue waters of Dubrovnik are best enjoyed from above.
Zlatni Rat beach, Brac
The strangely beautiful Zlatni Rat beach on the island of Brac changes its shape according to tide and current. Bordered by pine trees, the white pebble shore extends into the bright blue Adriatic Sea, making for an excellent surfing and kitesurfing destination.
Mali Lošinj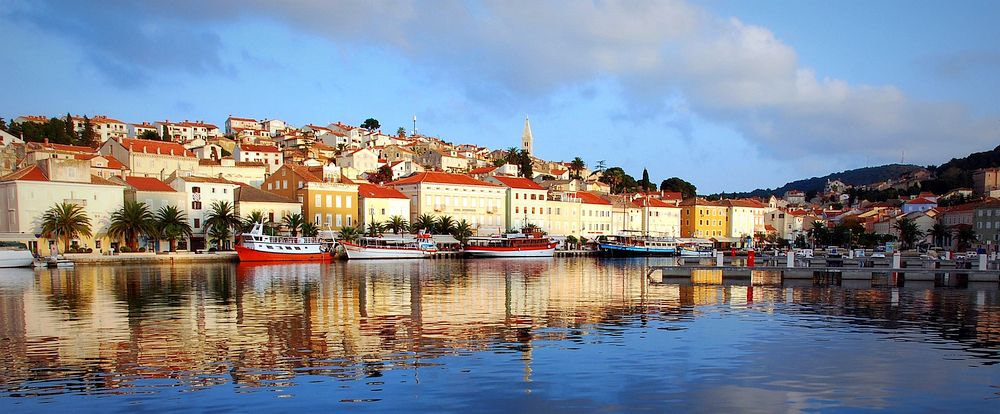 Once an important maritime and commercial center, Mali Lošinj is the largest island town in the Adriatic. It lies on the lush Croatian island Lošinj, famed for its clean sea air, and houses an alluring historic quarter and a picturesque natural harbor lined with elegant, pastel-colored Mediterranean architecture.
Rovinj, Istria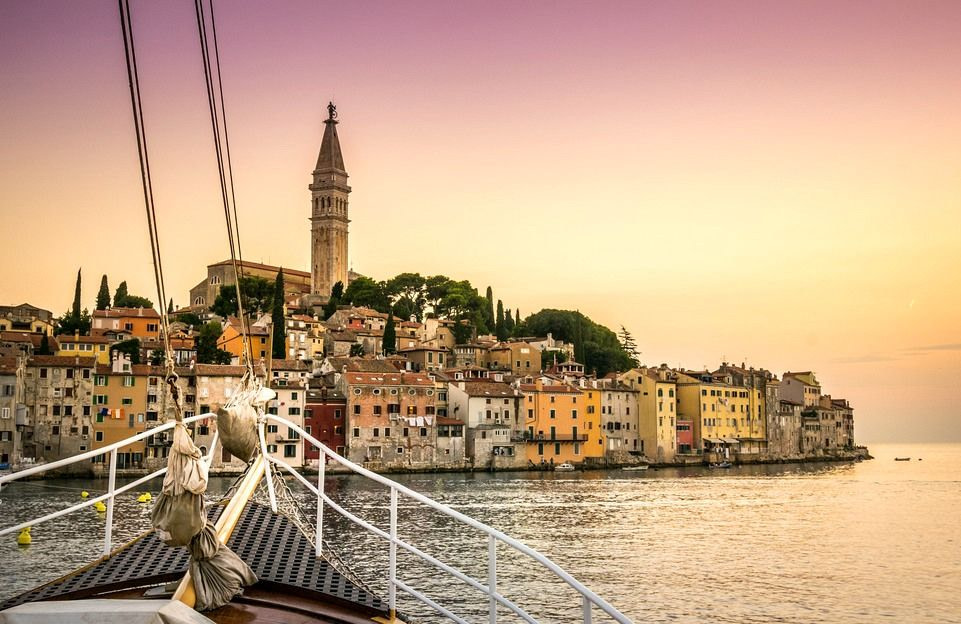 A cluster of steep cobbled streets, charming piazzas, and Venetian-style houses, Italian-flavored Rovinj is one of the prettiest towns in Croatia. Floating like an island in the deep blue Adriatic Sea, its postcard-perfect Old Town is brimming with bars, restaurants, and art galleries, while glamorous yachts and old fishing boats stand side by side in the harbor.
Zadar waterfront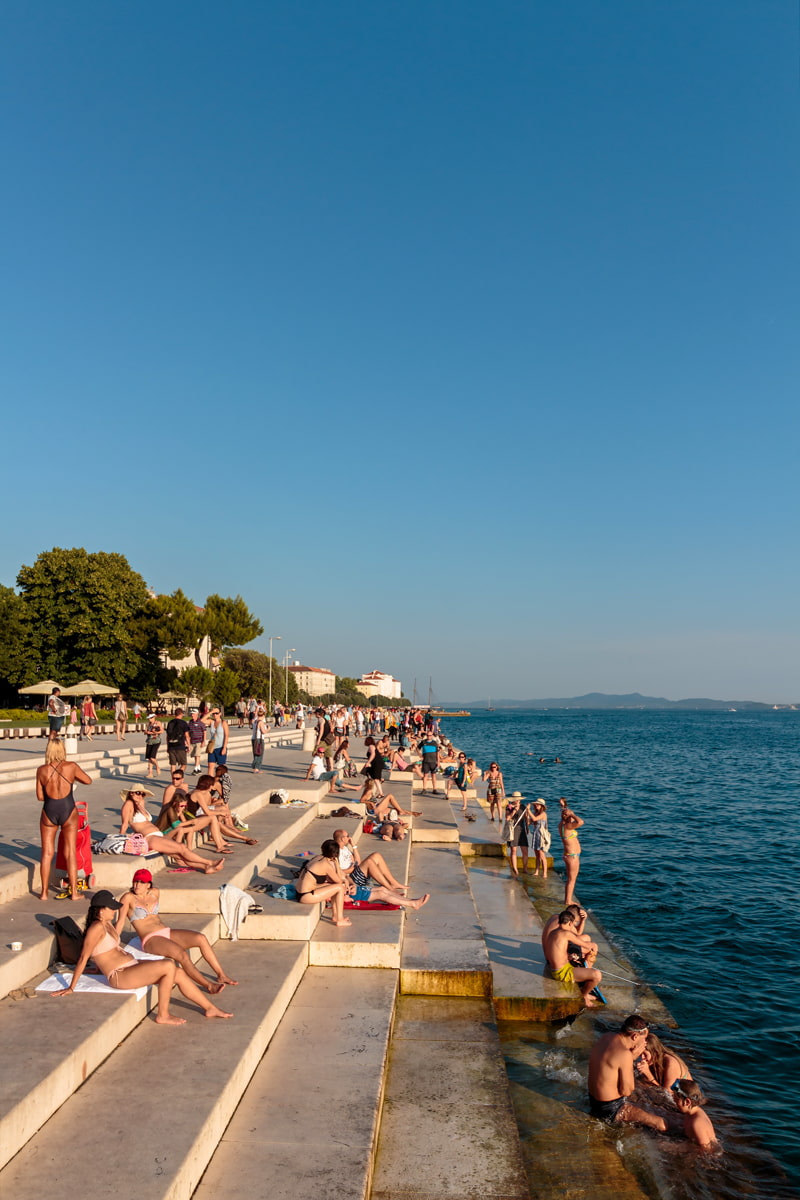 Graced with cutting-edge art installations and views of the most beautiful sunset in the world, the waterfront of Zadar is one of Croatia's most unique sights. Designed by local architect Nikola Bašić and powered by nature, the Greetings to the Sun and the nearby Sea Organ fascinate passersby with fantastic shows of lights and sounds.
The historic city of Trogir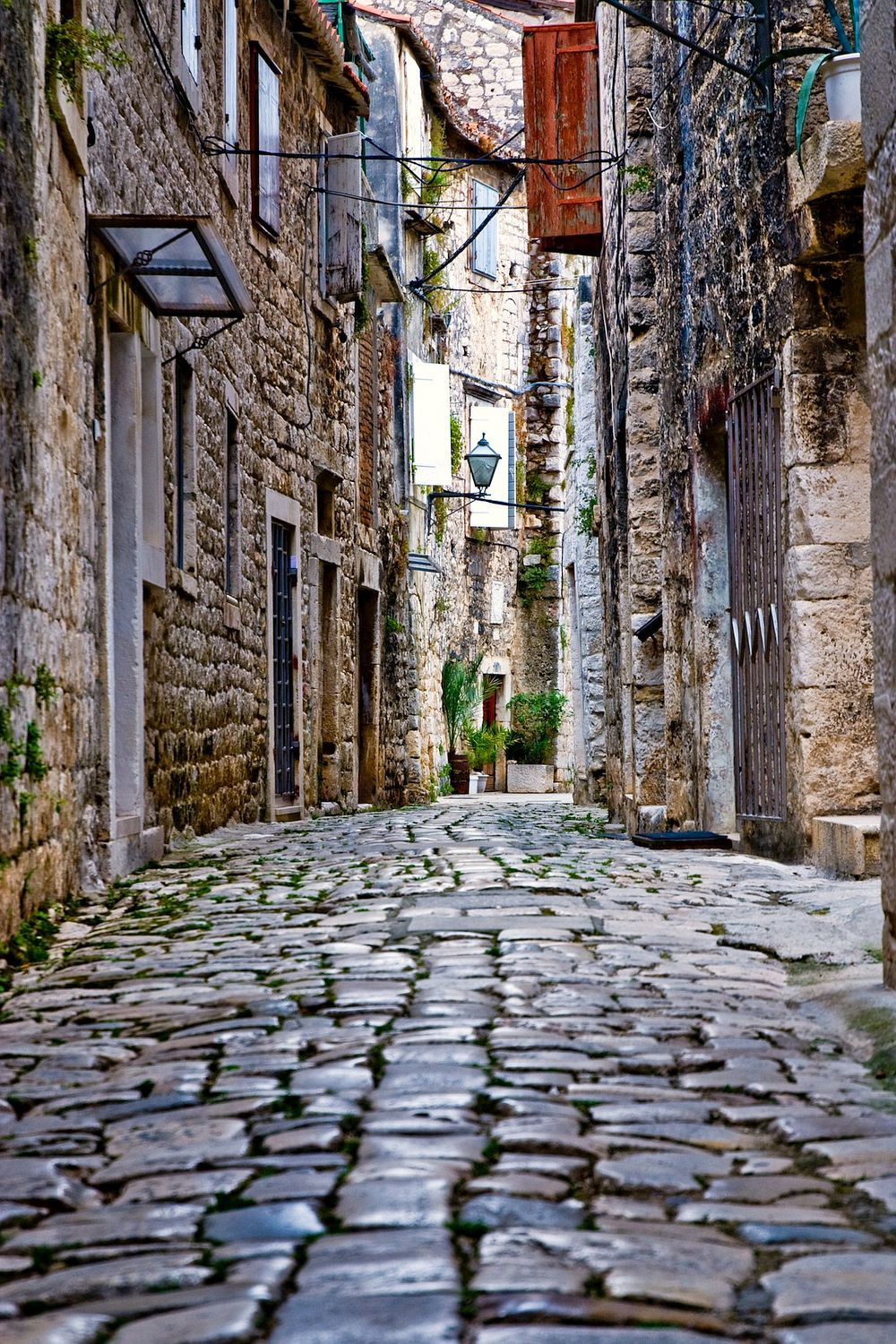 Surrounded by medieval walls, the UNESCO-protected historic city of Trogir lies on a small island and is a treasure trove of Romanesque, Renaissance, and Baroque architecture. Charming Italian pizzerias and traditional konobas (local restaurants) fight for space on its narrow, cobblestone streets, while lively outdoor cafés entice visitors with fresh seafood and foamy cappuccinos along the broad seafront promenade overlooking the Dalmatian Coast.
Kornati Islands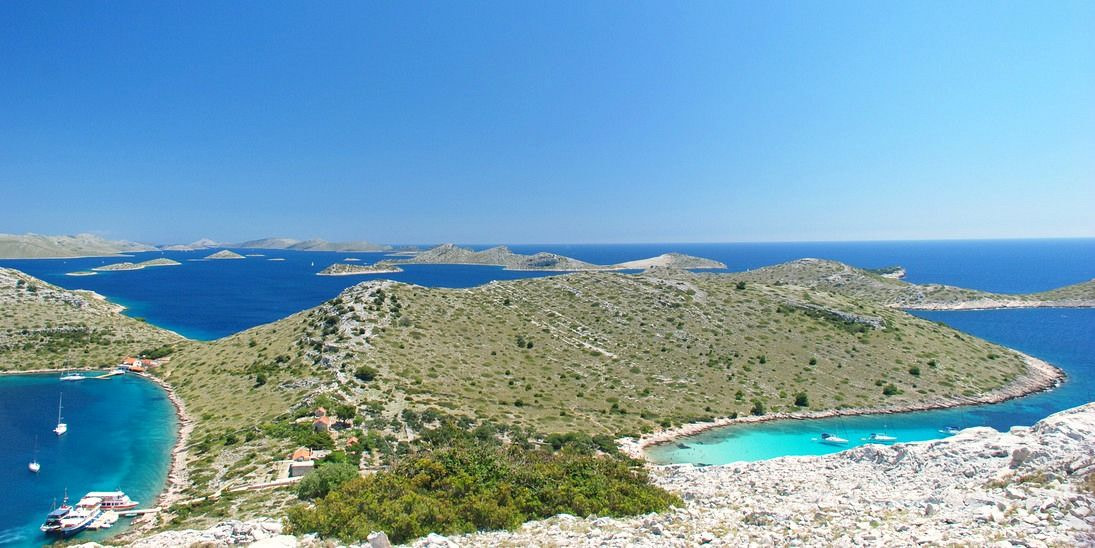 With their crystal-clear blue waters, dramatic cliffs, and spectacular bays, the rugged Kornati Islands just off the northern Dalmatian coast are a sailor's paradise. Consisting of 140 or so uninhabited islands, this is the Med's densest archipelago and one of Croatia's most spectacular and unique natural parks.
Stiniva Beach, Vis Island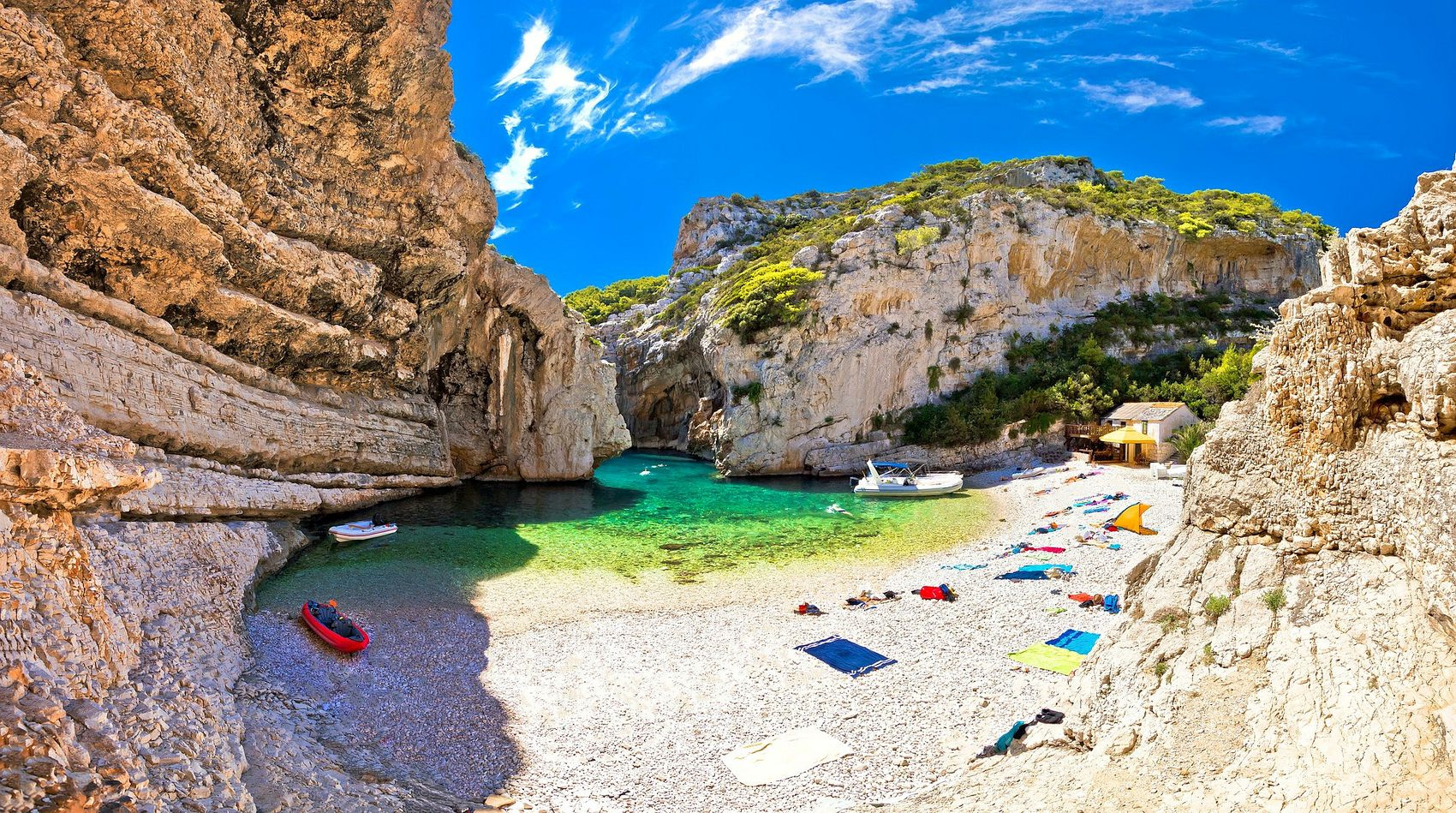 Named the best beach in Europe by European Best Destinations (2016), Stiniva on the island of Vis is a secluded white shingle cove snuggled between soaring rocky cliffs and lapped by the clearest turquoise waters you've ever seen.
Visovac Monastery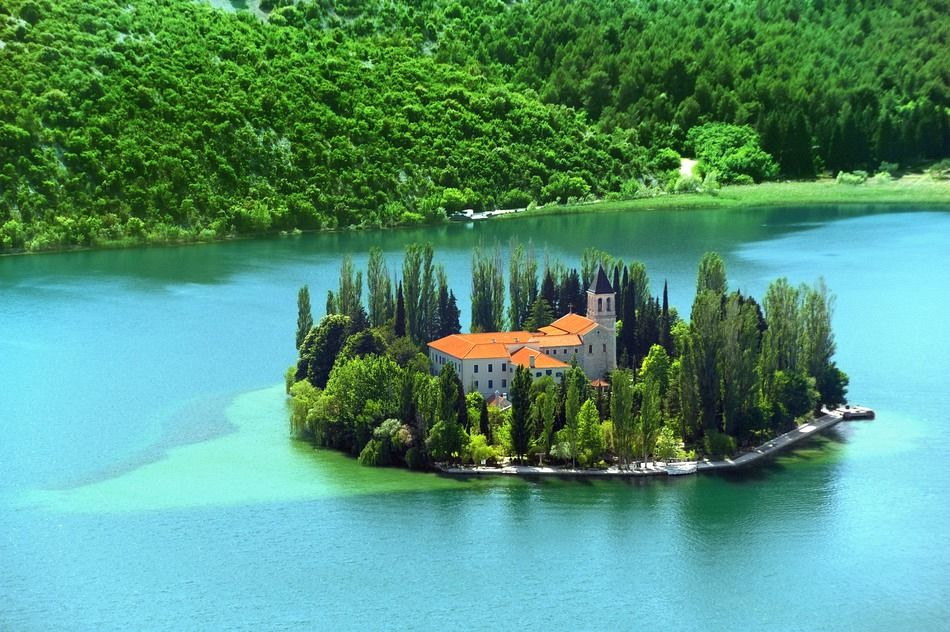 Set on a small island in the middle of a lake within Croatia's Krka National Park, the centuries-old Visovac Monastery is a sight to behold. Aside from its religious importance and lovely collection of paintings and archaeological finds, this sacred spot surrounded by soaring cypress trees is a haven of serenity and lush vegetation.
Motovun
Most people visit Croatia for its unquestionable coastal charms, but few of them know that further inland, the scenic landscapes and hilltop medieval hamlets of Istria resemble the Tuscany of yesteryear. One such place is Motovun, a quaint walled town perched on top of a hill above pretty vineyards, truffle-rich forests, and the 53-km-long Mirna River.
Game of Thrones Filming Locations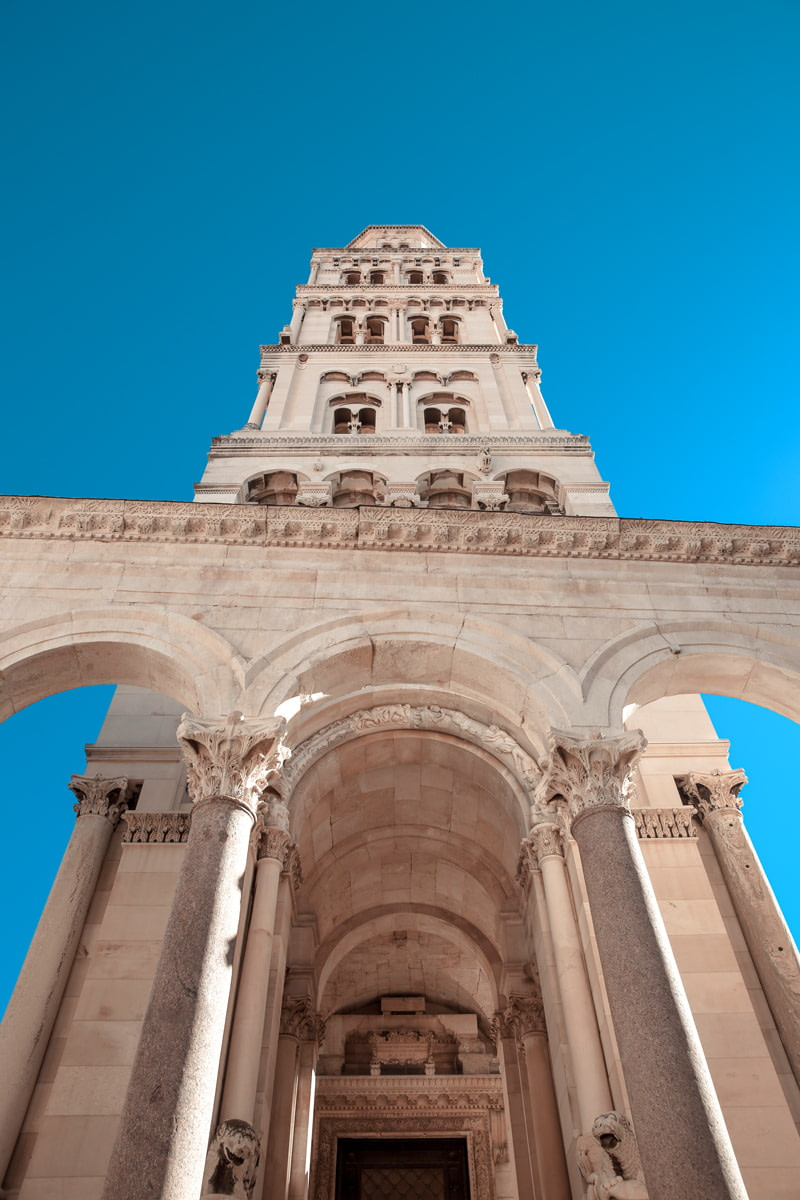 You can't leave the country without visiting at least some of the Game of Thrones filming locations. Among the most evocative are Minceta Tower (walls of Dubrovnik) – used to depict the House of the Undying; the town of Kaštel Gomilica (just outside Split) – used as a backdrop for the Free City of Braavos; Diocletian's Palace in Split; as well as Dubrovnik's Old Town and various locations around the city, which illustrated King's Landing, Qarth, and Slaver's Bay in Season 2.