While it's true that there's no place like home for the holidays, the month of December sees cities and countries around the world putting on their seasonal best. This is why it's one of the best months to travel. You can find dazzling Christmas lights and seasonal cheer in cities like London and New York or snowy paradises for skiing and alpine fun in the Rocky Mountains of Colorado and Canada. Or, if you need an escape from the cold, head to the Southern Hemisphere for sultry Brazilian parties and tanning on sandy Australian beaches.
From the city that never sleeps to the far southern reaches of the world, here are the 15 best places to visit this December:
New York City, USA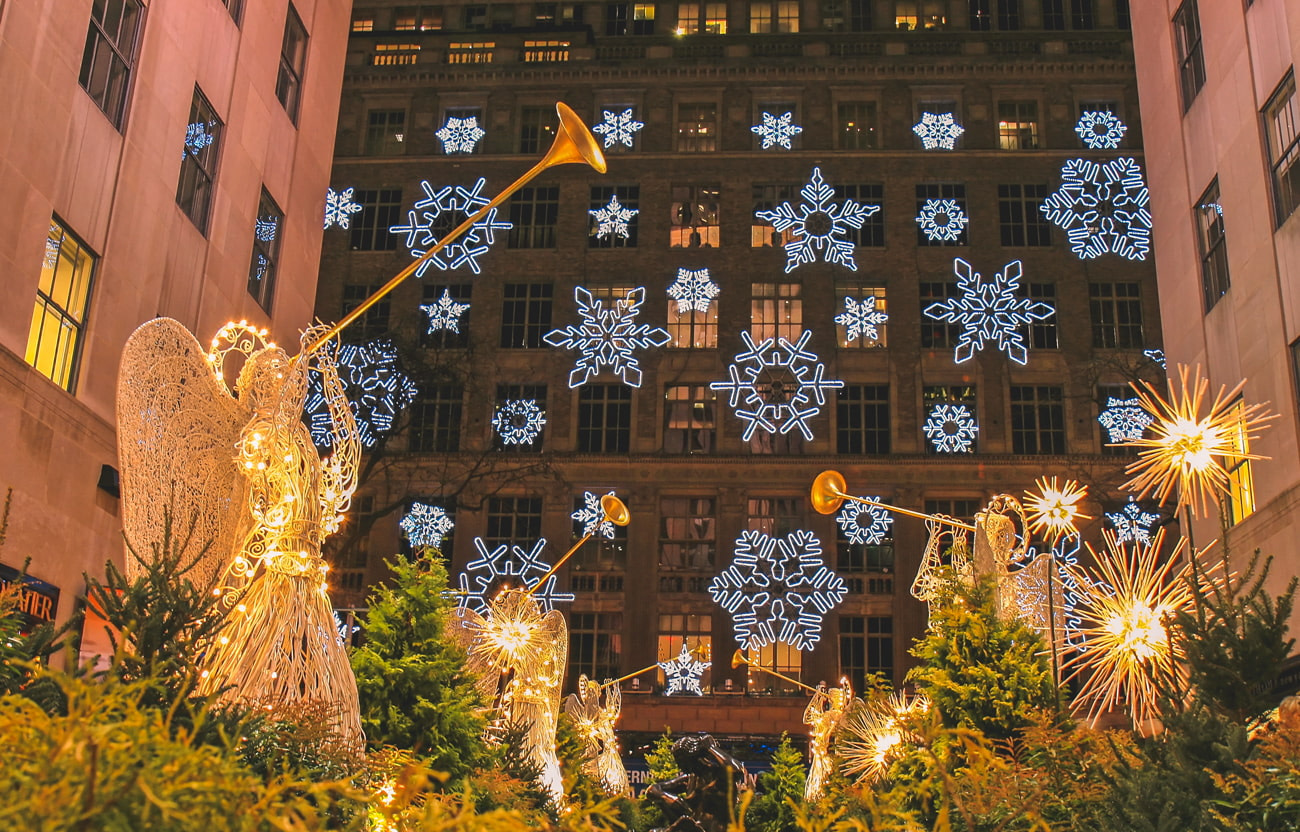 The Big Apple at Christmastime is iconic. That's why visiting New York City in December is an absolute bucket-list trip.
To start with, the city is decorated like none other. It feels like being in a Hallmark Christmas movie. Rockefeller Center puts up its famed Christmas tree, stores and streets are ablaze with seasonal colors, and neighborhoods like Brooklyn's Dyker Heights go all out on decking the halls with lights, holiday music, and inflatable Santas. Secondly, you can enjoy classic NYC winter activities like ice skating at Rockefeller Center and walking through snowy Central Park. Don't forget to catch performances of classics like The Nutcracker and The Rockettes Christmas Spectacular.
Lapland
If you want to get as close to the North Pole as you can for the holidays, visiting the Lapland region of northern Finland and Sweden is the best option.
Composed of subarctic terrain and forests, Lapland is a true wintery paradise, with tons of snow and cold weather. The best seasonal activities include going on dog-sled safaris, skiing, snowboarding, reindeer sleigh rides, and relaxing in traditional saunas. But don't tire yourself out too much during the day, because at night, the Northern Lights come out to play across the winter sky. You can even visit Santa himself at his village in Rovaniemi, which lies inside the Arctic Circle.
Málaga, Spain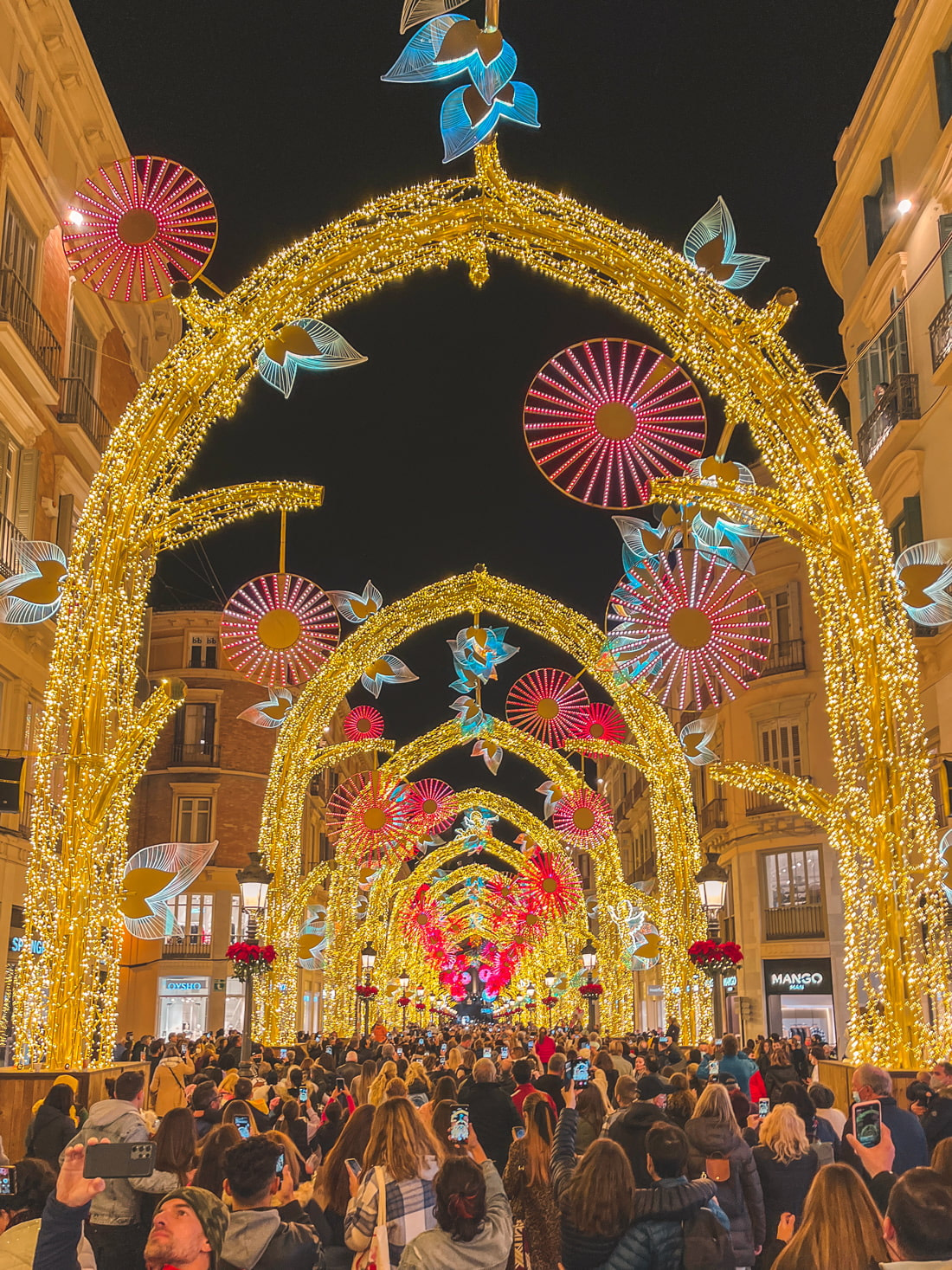 Located on Spain's southern Costa del Sol, Málaga is an underappreciated gem. With temperatures around 19 degrees Celsius during the day and plenty of sunshine, it's considered one of the best places in Spain to go during December. Plus, as it's low season, you'll have the beaches and museums to yourself.
Not only is the weather lovely, but Málaga is a cultural hotbed of architecture and art. It's best known for being the birthplace of Pablo Picasso, with a namesake museum hosting 285 of his works. Málaga has also been voted as one of the best cities in Europe to visit for the holidays, notable for its spectacular Christmas lights, festivities like the Three Kings Day parade, and Christmas markets. And if you need a little taste of winter, the nearby Sierra Nevada offers skiing just two hours from the city.
California, USA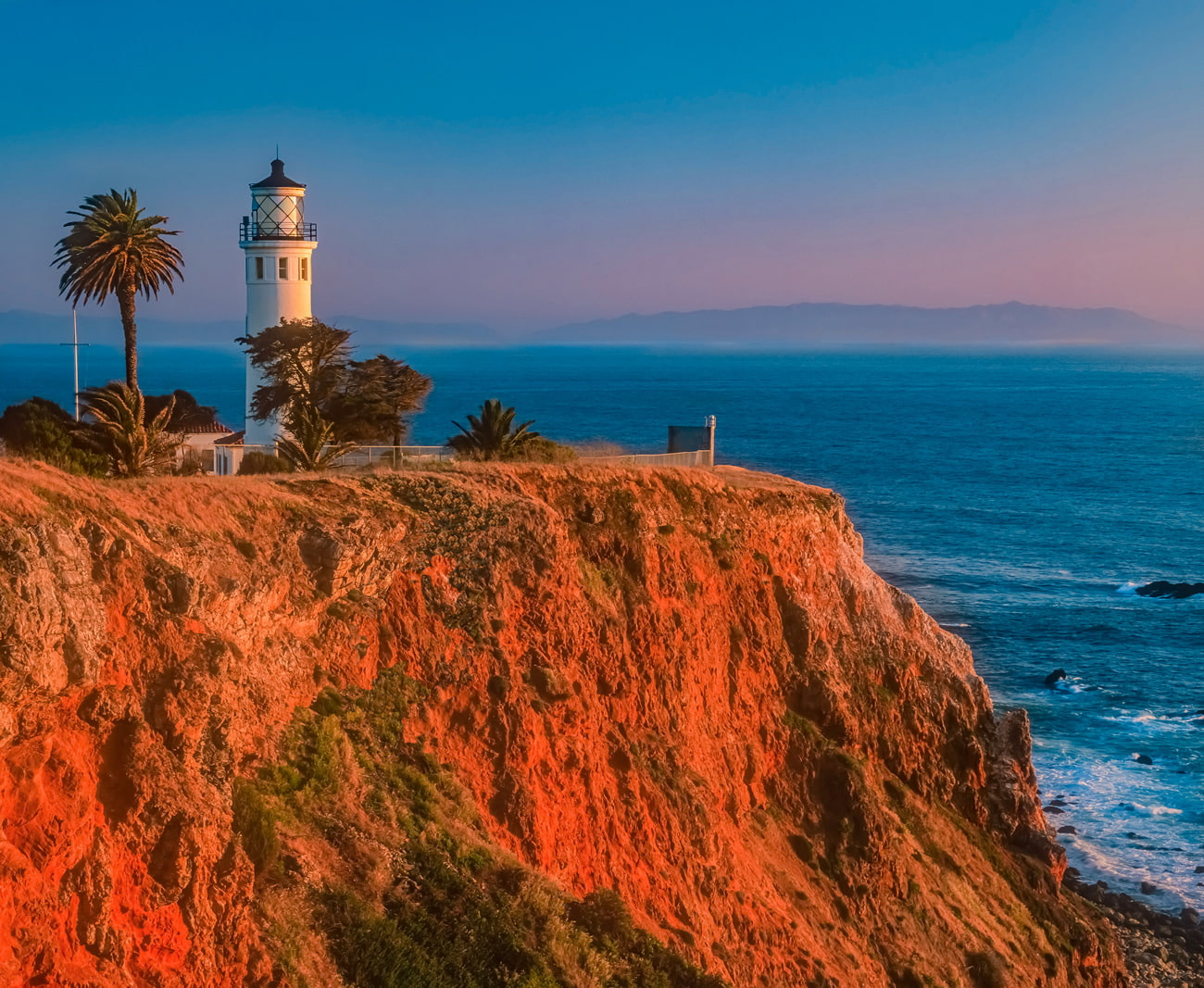 Some like it hot for the holidays, some like it cold. In California, you can get the best of both worlds. With 840 miles of coastline, hours of beach time fun and top-down car rides along scenic coastal highways await.
For the warmest weather, stick to southern California for urban fun in cities like San Diego and Los Angeles. Both are rife with excellent foodie scenes, lovely beaches, and cultural offerings from music to museums. But the holidays aren't forgotten, with events like the Marina del Rey Boat Parade and holiday festivities at Disneyland and The Wizarding World of Harry Potter.
The Sunshine State is a great destination for balmy fun in the sun during the holidays, but if you're craving some colder weather, head to northern California to find skiing at Lake Tahoe and snowy national parks like Yosemite.
Dolomites, Italy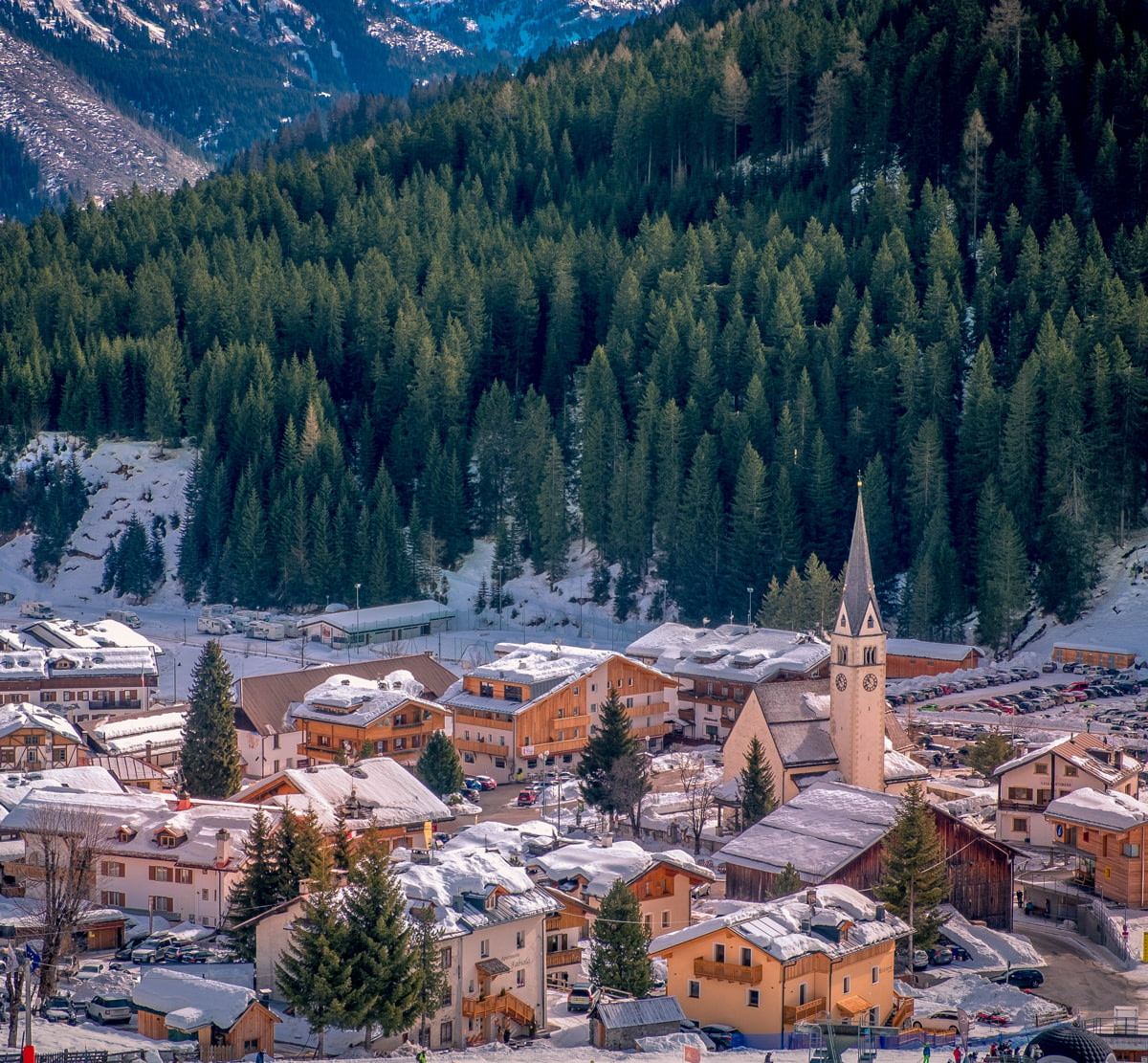 Located in northeastern Italy, the Dolomites mountains form part of the mighty Alps range. During the winter, this is where Italians go skiing and partake in the alpine culture.
With its towering peaks of sedimentary rock, the Dolomites are prime skiing and snowboarding territory. Beginners can start out on easy slopes, while experts have access to the Dolomiti Superski, Italy's largest ski circuit, which connects 12 different resorts. While skiing or snowshoe hiking, stop in at the numerous rifugi mountain huts for meals and rest. Then, when you've had your fill of the slopes, fill up on aperitivo cocktails and apres-ski drinks & food in cozy towns and resorts like Cortina, Selva, and Livigno. Don't forget to also get your shopping done at regional Mercatini di Natale like the one in Bolzano, which is Italy's largest Christmas market.
British Virgin Islands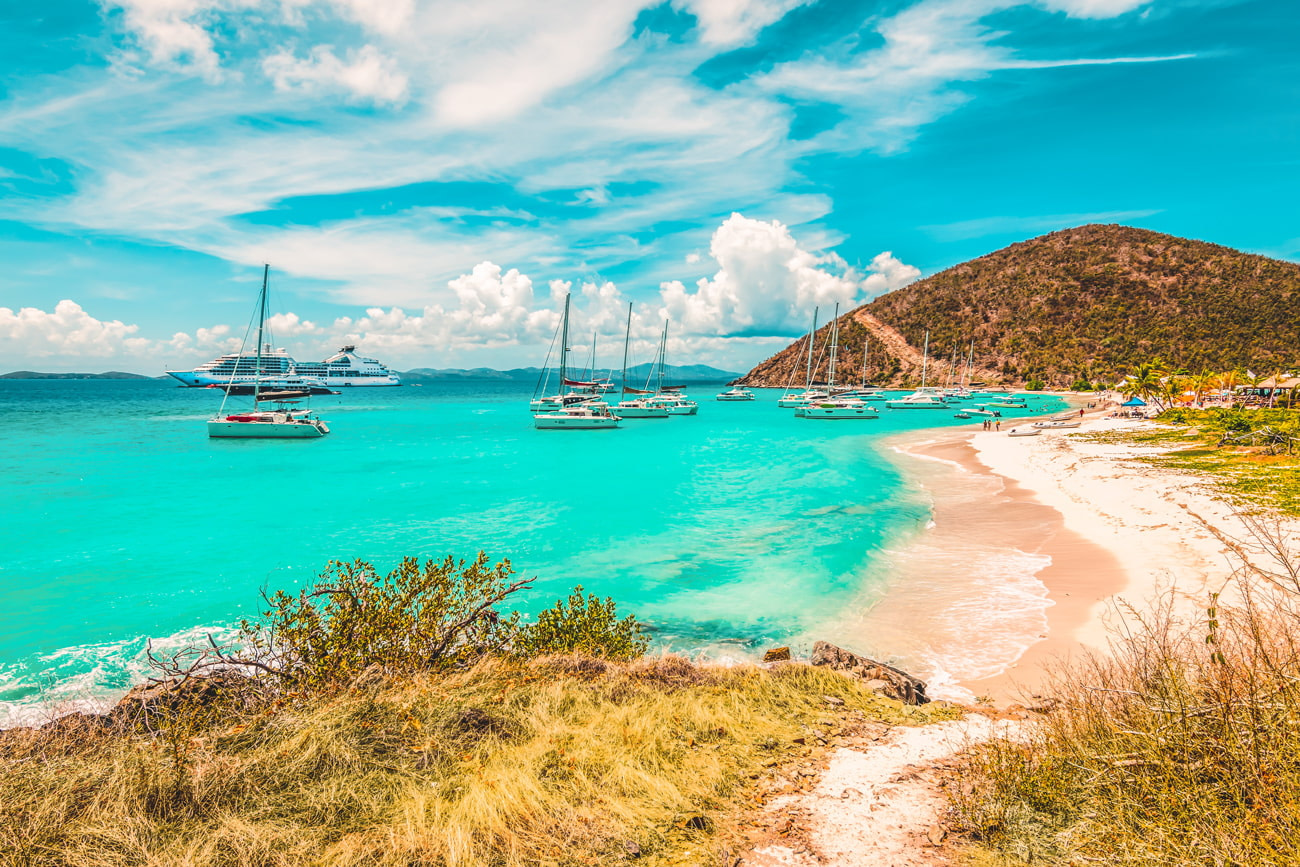 If you're looking for a tropical island getaway that isn't overcrowded during December, head to the British Virgin Islands.
With the four main islands of Tortola, Anegada, Virgin Gorda, and Jost Van Dyke, this collection of 60 Caribbean islands is best known for its pristine beaches and turquoise waters. The islands are surrounded by reefs in crystal-clear water, making for excellent snorkeling and diving to view the local marine flora and fauna.
You can lounge for hours on beaches like Jost Van Dyke Island's White Bay or go sailing on yachts. The islands are also home to 28 national parks like The Baths with its giant granite rocks or Sage Mountain National Park with its lush forest hikes. While its natural splendor is a big draw, don't forget to immerse yourself in the island's unique culture and culinary scenes, from fresh seafood to boozy beachside bars serving the archipelago's classic cocktail, the Painkiller.
Transylvania, Romania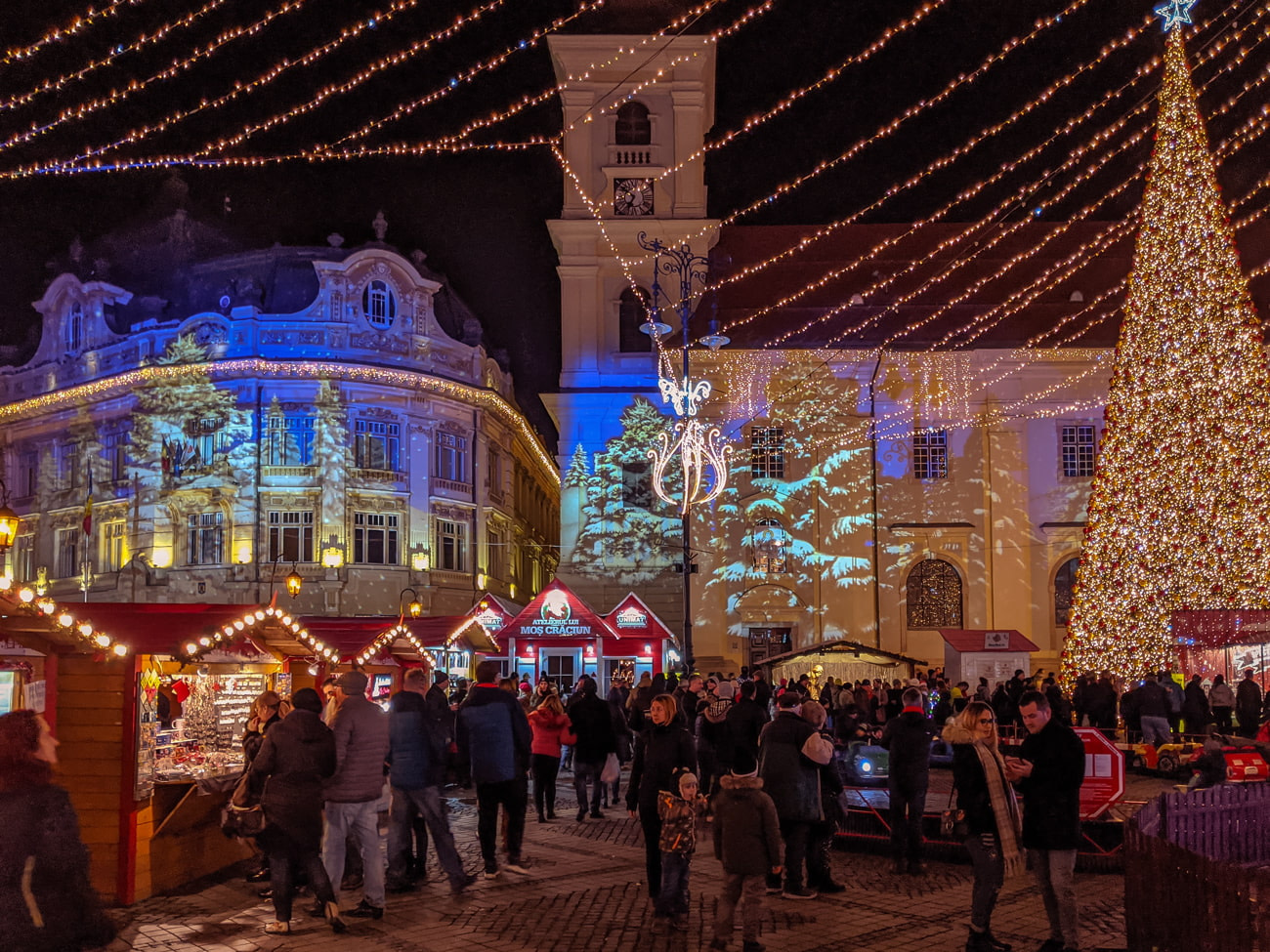 This region in central Romania is best known for its connections to the legend of Dracula. But there is far more to Transylvania than vampires, especially in December.
Firstly, the winter landscapes are amazing, with quaint villages, misty castles, and glistening ice hotels dotting the snow-covered Carpathian mountains. Beautiful cities like Sibiu and Brasov host Christmas markets with arts and crafts and traditional foods like cozonac pastry, homemade pork sausages, and hearty stews. If you want to get out into nature for the day, head to Poiana Brasov for skiing, hot tubs, and spas. You can also partake in off-the-beaten-path fun like exploring the Salina Turda Salt Mine, which now houses a futuristic theme park.
Sydney, Australia
If you want a holiday season full of sun and surf, there's nothing like Christmas down under. With temperatures around 25 degrees Celsius, December marks the start of summer in Australia. Beaches like Bondi are ready for sunners, swimmers, and surfers.
Visit the Royal Botanic Gardens, climb the Sydney Harbor Bridge, and go on cruises to see wildlife like dolphins and whales. But the best reason to visit Sydney in December? To ring in the new year! Set against the backdrop of the Sydney Opera House and Harbor Bridge, the fireworks display is considered one of the most spectacular New Year celebrations in the world.
Slovenia
If you're looking for a classic European Christmas experience without the crowds, Slovenia is ready to delight you with its charming villages, culture, traditional foods, and wintertime sports.
Slovenia is only just starting to get more attention from international visitors, with December being the low season for tourism. So you'll have its seasonal offerings all to yourself. Wander the decorated historic streets of Ljubljana, the nation's capital, visit towns like Radovljica for Christmas markets and seasonal treats like Slovenian Christmas cake and mulled wine, and head to the Julian Alps for skiing, ice skating, and sledding.
Antarctica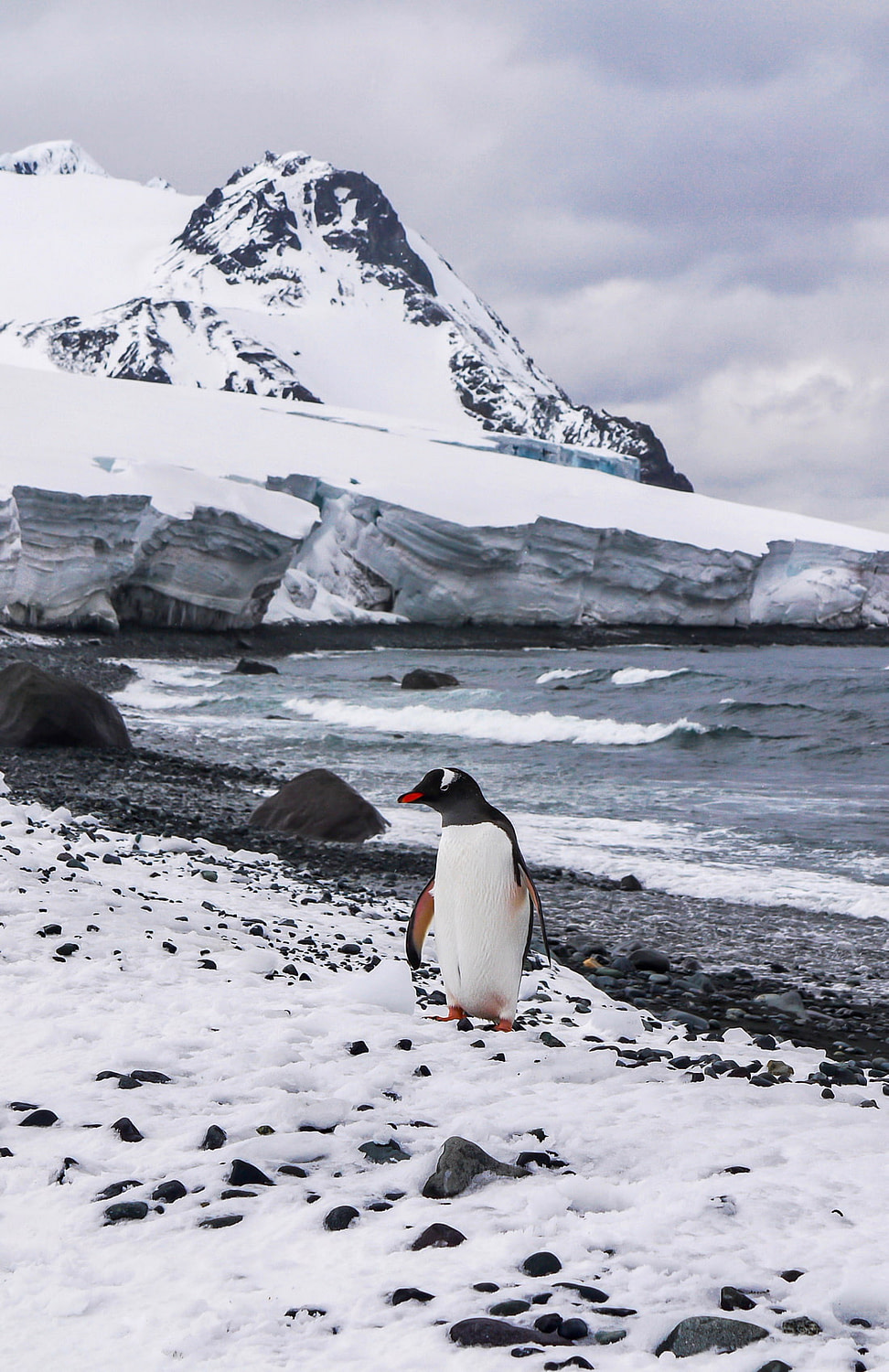 As December is summer in the southern half of the globe, it's the best time to discover the famous White Continent itself: Antarctica.
In December, the sea ice is gone, allowing cruise ships to sail in. Good news for those who suffer from seasickness: the notoriously chaotic waters and weather of the Drake Passage are usually calmer this time of year. Cruise itineraries travel along the islands and coastline of the continent and stop for activities like polar plunges, wildlife viewing, and zodiac cruising. December also offers up to 24 hours of daylight, allowing more time to admire the scenery and see wildlife like whales, seals, and nesting or hatching penguins.
London, Britain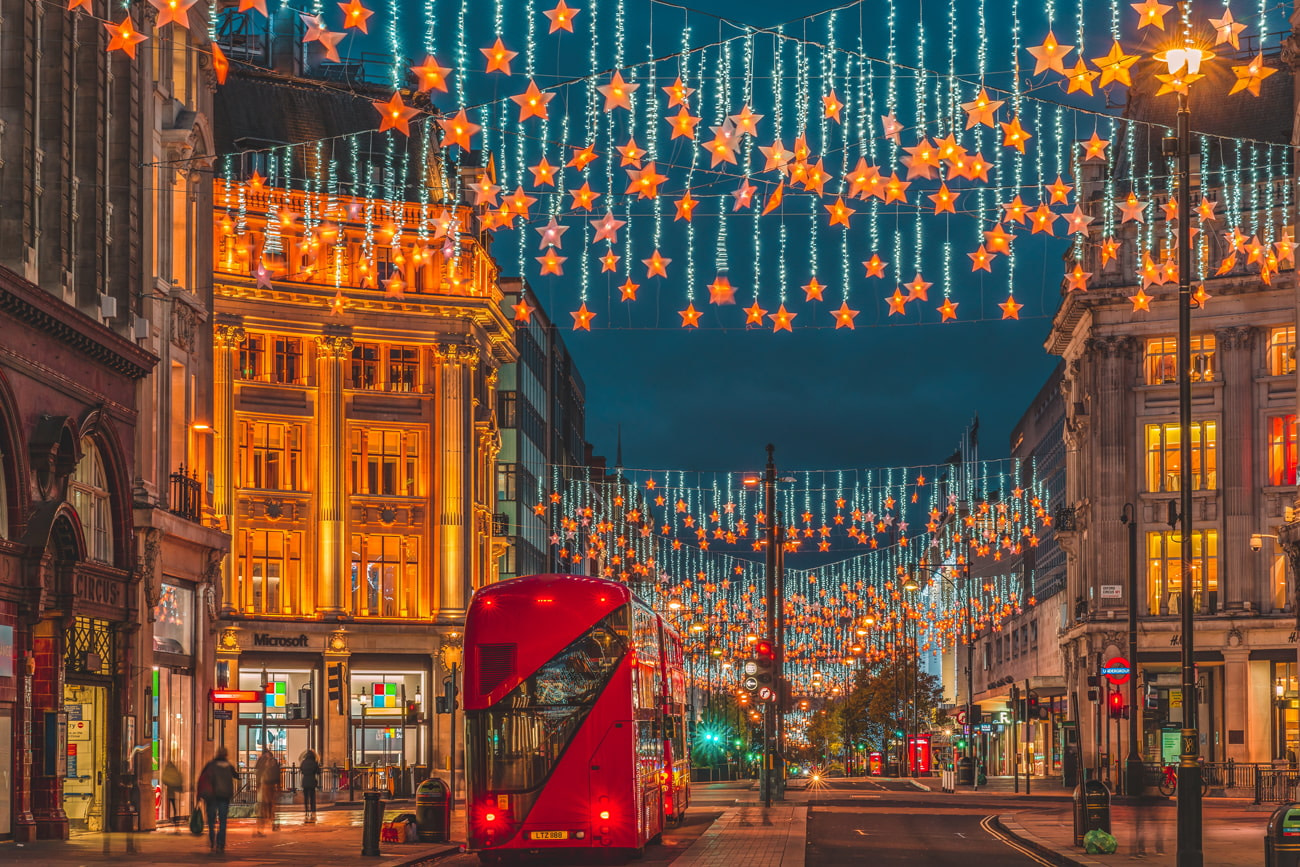 London is another one of the great cities to experience during the holidays. If you are a fan of the now-classic Christmas film Love Actually, you know that England's capital city is positively dripping in sparkling lights and Christmas trees.
To fully appreciate London's holiday splendor, hop on an open-top bus tour of the light displays on Regent Street, Piccadilly Circus, and other famous London spots. Attractions like Hyde Park and the Royal Botanic Gardens at Kew also have light displays for the holidays.
When not admiring the nighttime display, spend your days ice-skating on the many ice rinks that pop up around the city, shopping at Christmas markets, and experiencing the London theatre scene's holiday offerings like A Christmas Carol and The Nutcracker.
Colorado Rockies, USA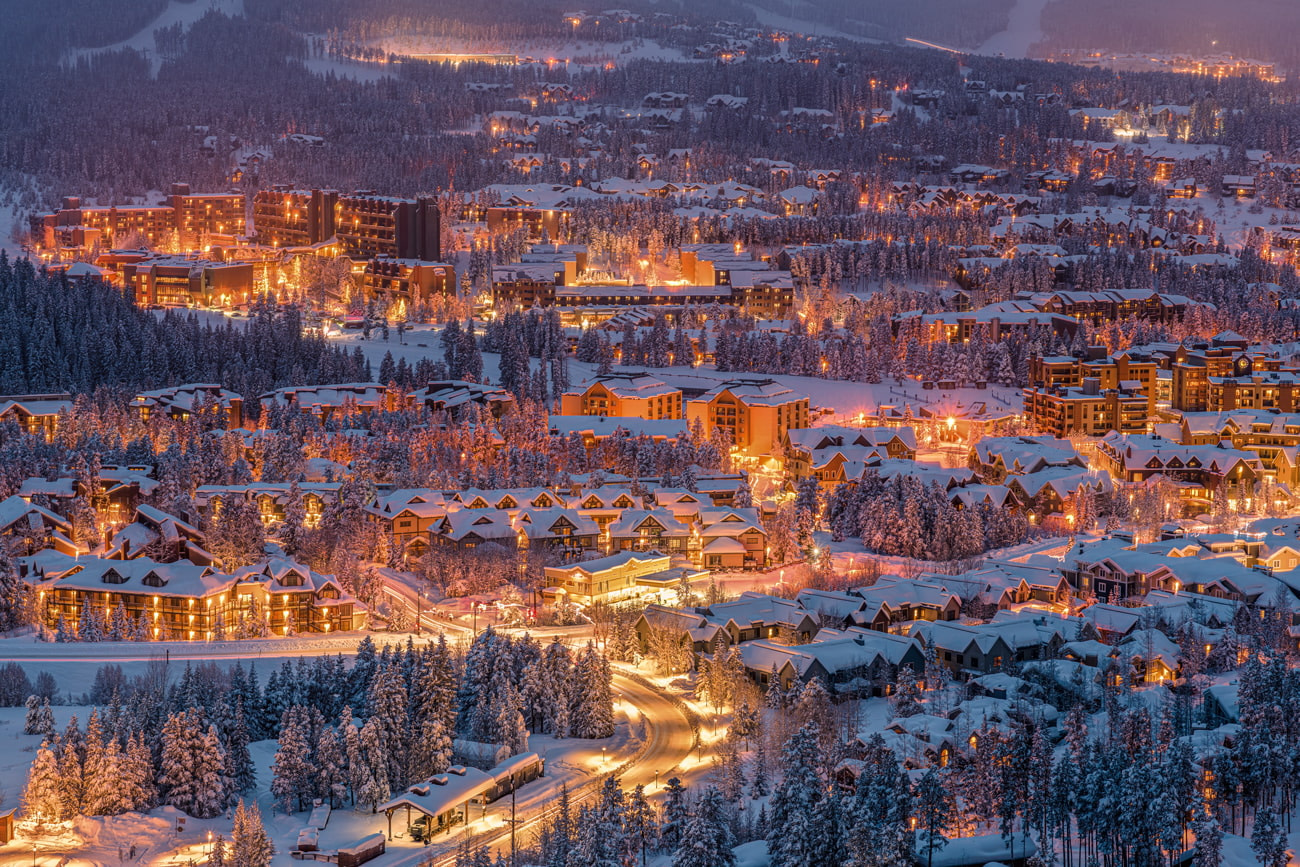 For ski bums, Colorado is the ultimate winter wonderland. The Rocky Mountains are home to some of America's best ski resorts, with dramatic mountain views and charming ski towns nestled in snowy valleys.
World-class ski resorts like Aspen Snowmass offer multi-terrain skiing and snowboarding for all levels. You can also enjoy the more leisurely pace of Nordic skiing, going tubing or snowshoeing, hiking in Rocky Mountain National Park, and kicking back in natural hot springs like those at Steamboat Springs. Plus, there's truly nothing like the holidays in a mountain town. Towns like Telluride, Breckenridge, and Aspen become oases of warmth and comfort from the winter cold, with enchanting lights and decorations, great shopping, and cozy hotels and restaurants for apres-ski drinks and grub.
Québec City, Canada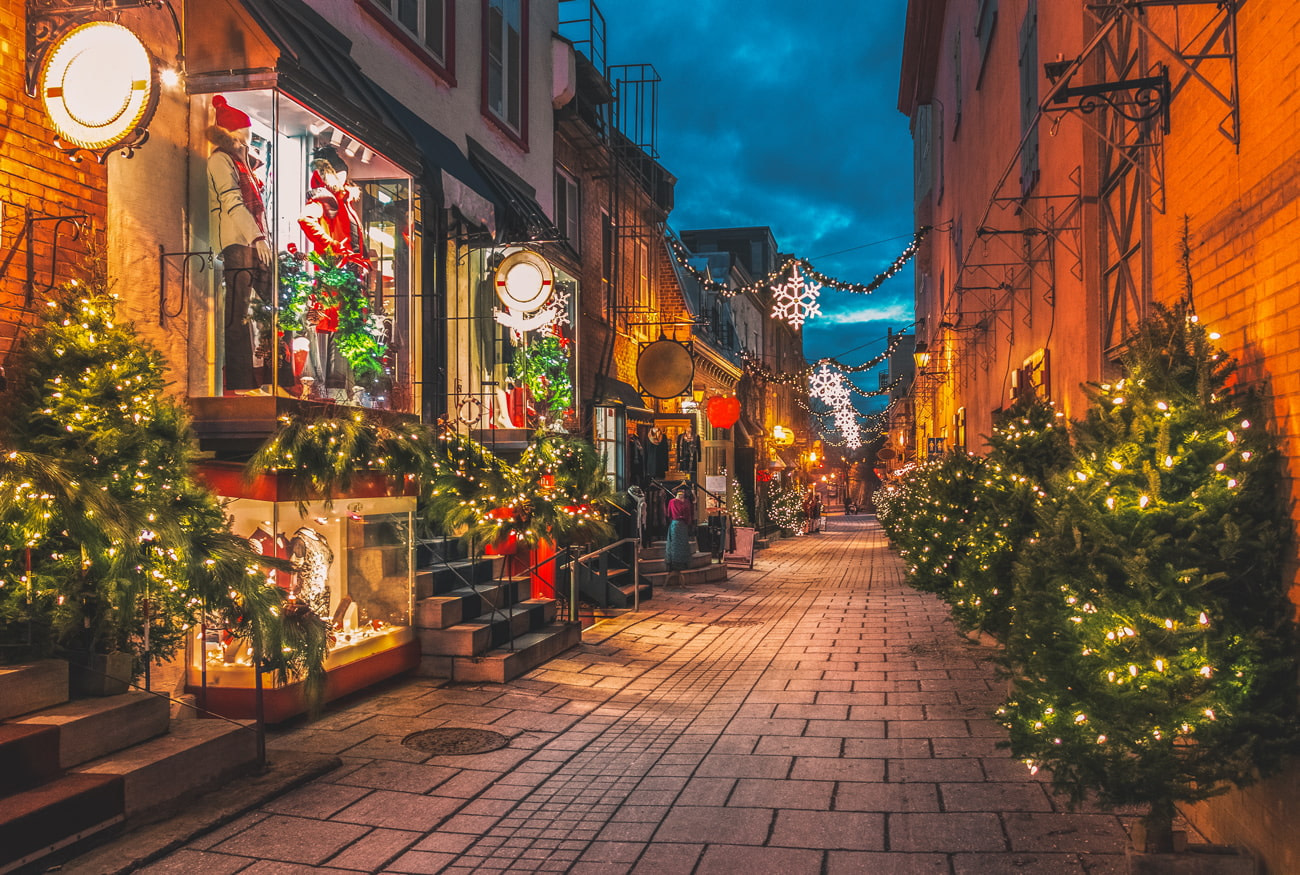 If you want to visit a December destination that makes you feel like you just stepped right into a fairy tale, Québec City is the answer.
The city's historic French architecture and classic European-style streets in the Old Québec Quarter become resplendent in Christmas trees, green wreaths and boughs, and lit-up snowflakes. The Petit-Champlain is the city's most famous street, with its enchanting decorations and snow-covered cobblestones.
From the Lower Town, take the Funiculaire railway up to the Chateau Frontenac for picturesque city views. Perusing the charming wares and tasty Germanic grub at the German Christmas Market is another must. One of the best reasons to visit Québec City in December is the food. From poutine to maple taffy, the French-Canadians really know how to do winter food right.
Banff and Lake Louise, Canada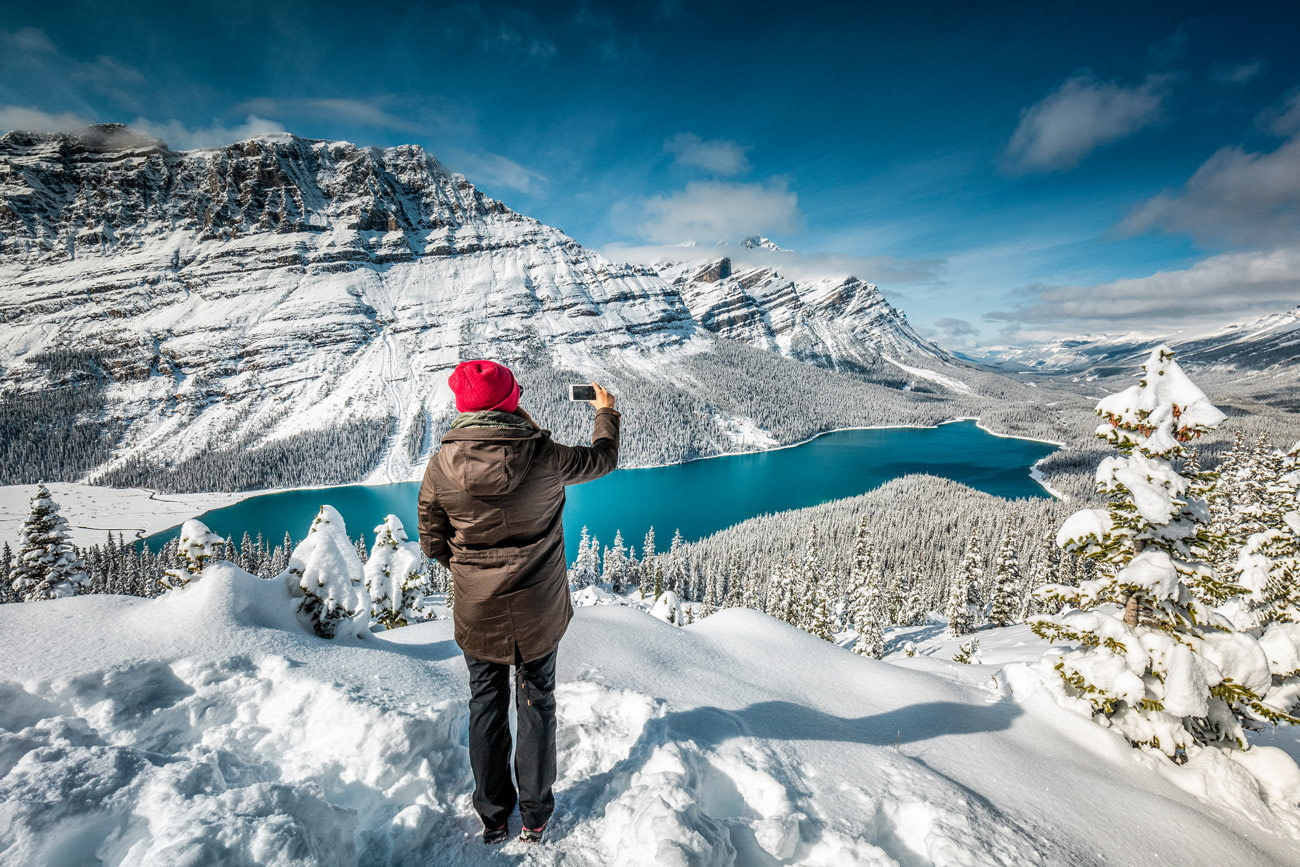 For a different kind of Canadian winter experience, head into the heart of the Canadian Rockies to Banff.
Located inside Banff National Park, the town of Banff is nestled among glacier-carved peaks and spruce forests and is a great base for exploring the park. Spend your days snowshoeing or winter hiking on trails, going for dog-sled rides, ice-skating on frozen lakes, and visiting scenic spots like Moraine Lake and the Banff Gondola. And for ski buffs, a trip to Banff wouldn't be complete without hitting the slopes at the world-famous Lake Louise Ski Resort.
At the end of the day, unwind with a soak at Banff's Upper Hot Springs, followed by exploring the tastes of the Canadian Rockies at restaurants and local distilleries. Then, crash for the night at either the castle-like Fairmont Banff Springs or the elegant Fairmont Chateau Lake Louise, which sits on the shores of Lake Louise.
Rio de Janeiro, Brazil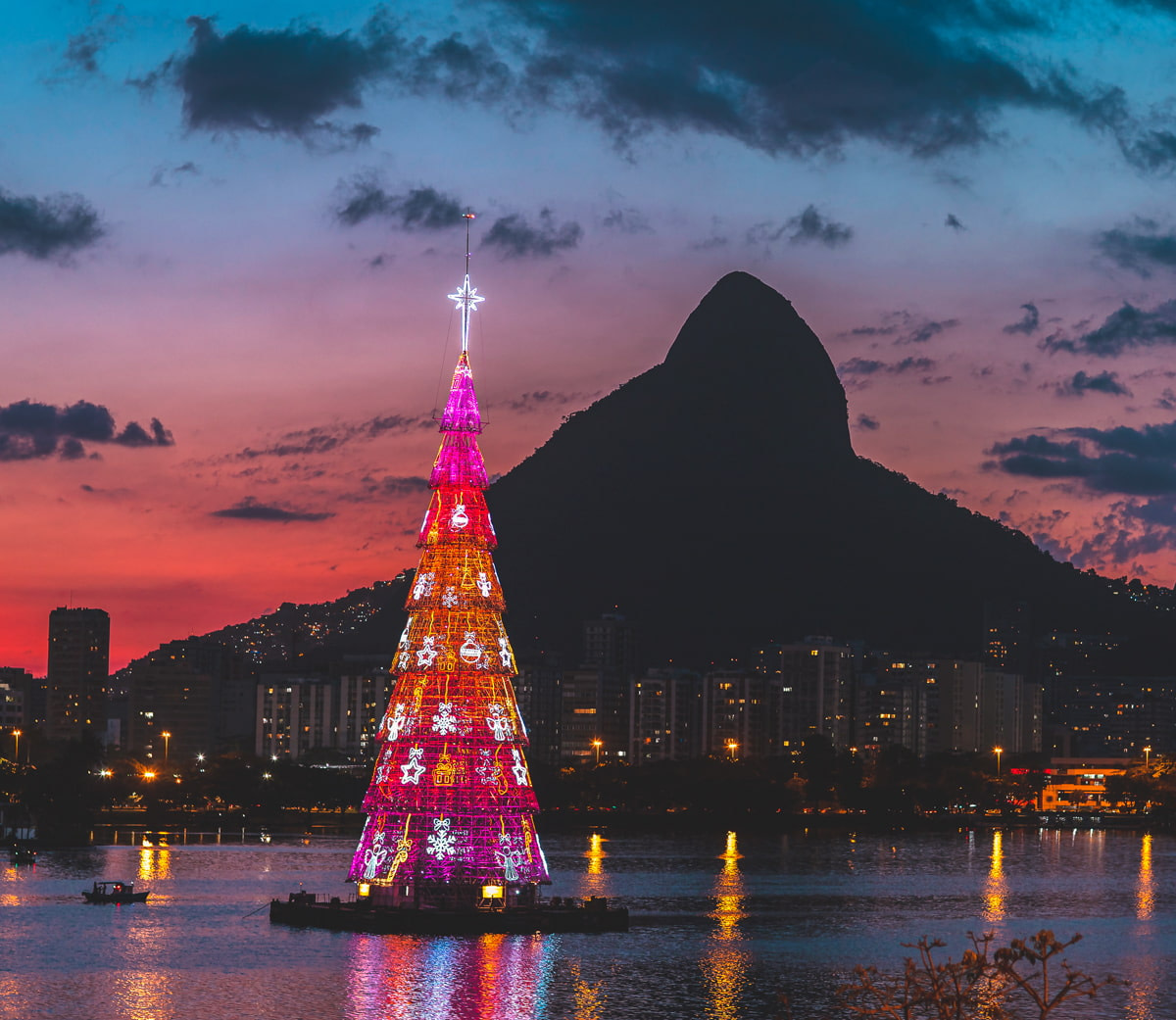 December is the prime time to visit South America. It's the height of summer, with balmy, warm weather and long days, but you still get the fun of seasonal celebrations like Christmas and New Year's Eve.
Visiting Rio in December, you can spend your days tanning at Copacabana Beach or swimming in the ocean, visiting iconic sites like Christ the Redeemer and Sugarloaf Mountain, and better yet, ringing in the new year. This is Rio's second-biggest festa after the famed Carnival, with countless parties hosted along Copacabana Beach and in the city streets before culminating in a spectacular fireworks show on Guanabara Bay.