This post contains affiliate links, which means we may receive a small commission, at no additional cost to you, if you make a purchase through these links. See our full disclosure here.
As winter begins to take hold, it can inspire even the most stalwart of us to want to escape to somewhere warm. While any sunny destination will likely be a welcome change from the cold, there are a few locales scattered throughout the world that can offer the best combinations of favorable weather and delightful attractions for a holiday during December.
From Europe to the US, here are some of the best destinations in the world that are particularly good options to consider for your December getaway.
The Maldives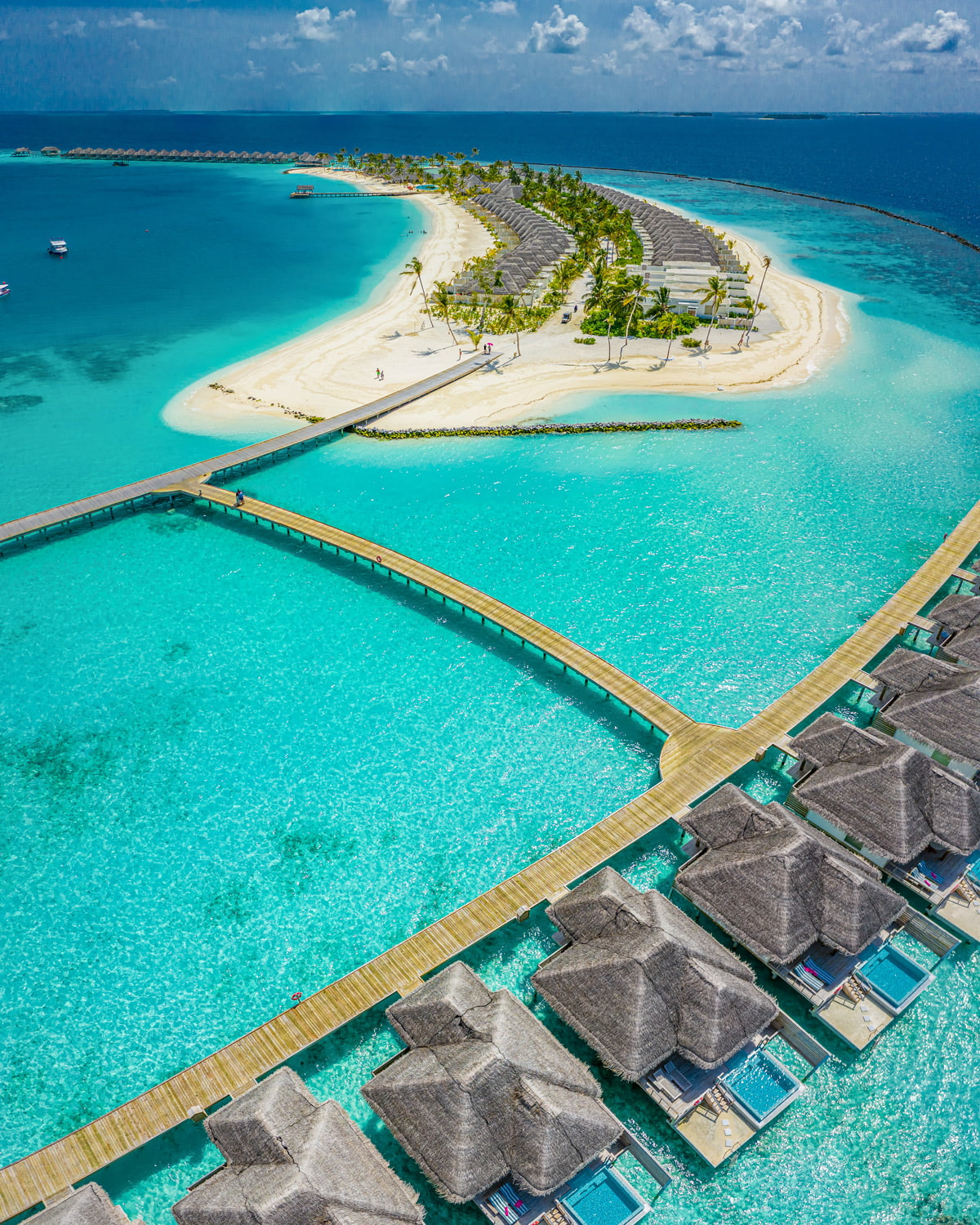 An island nation in the Indian Ocean, the Maldives is comprised of over a thousand individual coral islands arranged into 26 distinct atolls. The island chain stretches across the equator, and in December, its tropical climate is tempered somewhat by a break in the rain and humidity, with the latter half of the month experiencing dry, balmy days and breezy sunsets.
The Maldives is famous for its over-sea bungalow resorts, which range in size from quaint but well-appointed huts to elaborate, modern villas. While the Maldives isn't renowned for catering to budget travelers, there are some relatively reasonably priced options available for those who don't mind a typical beach bungalow or hotel.
Where to Stay in the Maldives: On its own secluded island along the Maldivian atoll, Lhaviyani, the Hurawalhi Island Resort provides over-water cabanas – as one might seek out in the Maldives – but they also have the distinction of having an underwater restaurant.
Baja California Sur, Mexico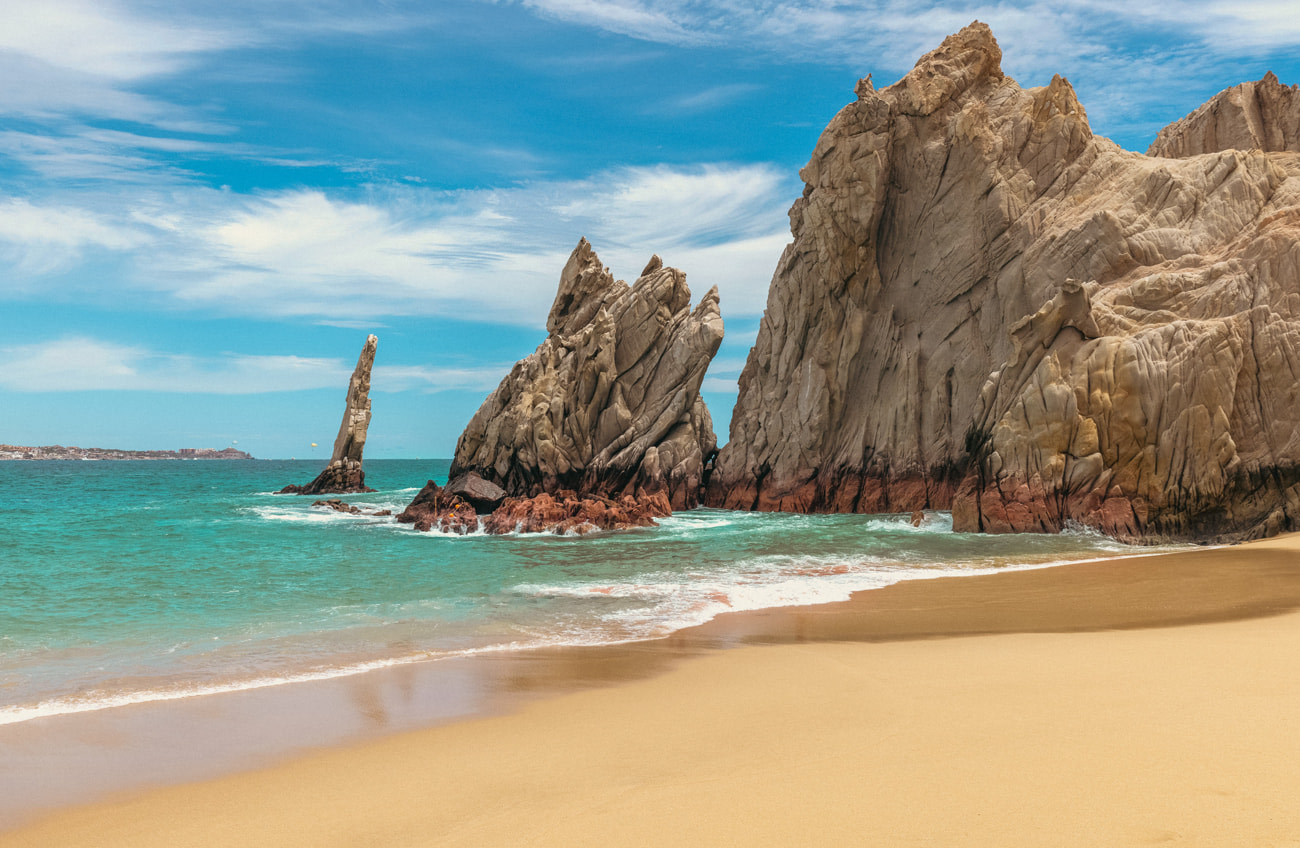 At the southern end of the Baja California Peninsula lie some of the most luxurious resorts, bluest Pacific waters, and most spectacular landscapes in the whole of Mexico. As far as tourism, the region is dominated by the resort towns of Cabo San Lucas and San Jose del Cabo, which is where you'll find the majority of the state's beach hotels and luxury accommodations.
Both cities are located on the south shore of the peninsula, where the winter weather is notoriously gorgeous. In December, you'll encounter very little rainfall, breezy, warm days, and far fewer tourists than you would find in the spring high season. And it's a particularly good time of year for whale watching, as this is when whales travel south seeking warmer parts of the Pacific.
Where to Stay in Baja California Sur: Just a short drive from Cabo San Lucas is the Hibiscus Flower, a luxurious sun-drenched villa with an expansive outdoor living space. Situated within the Villa La Estancia resort, the location is very exclusive.
The Canary Islands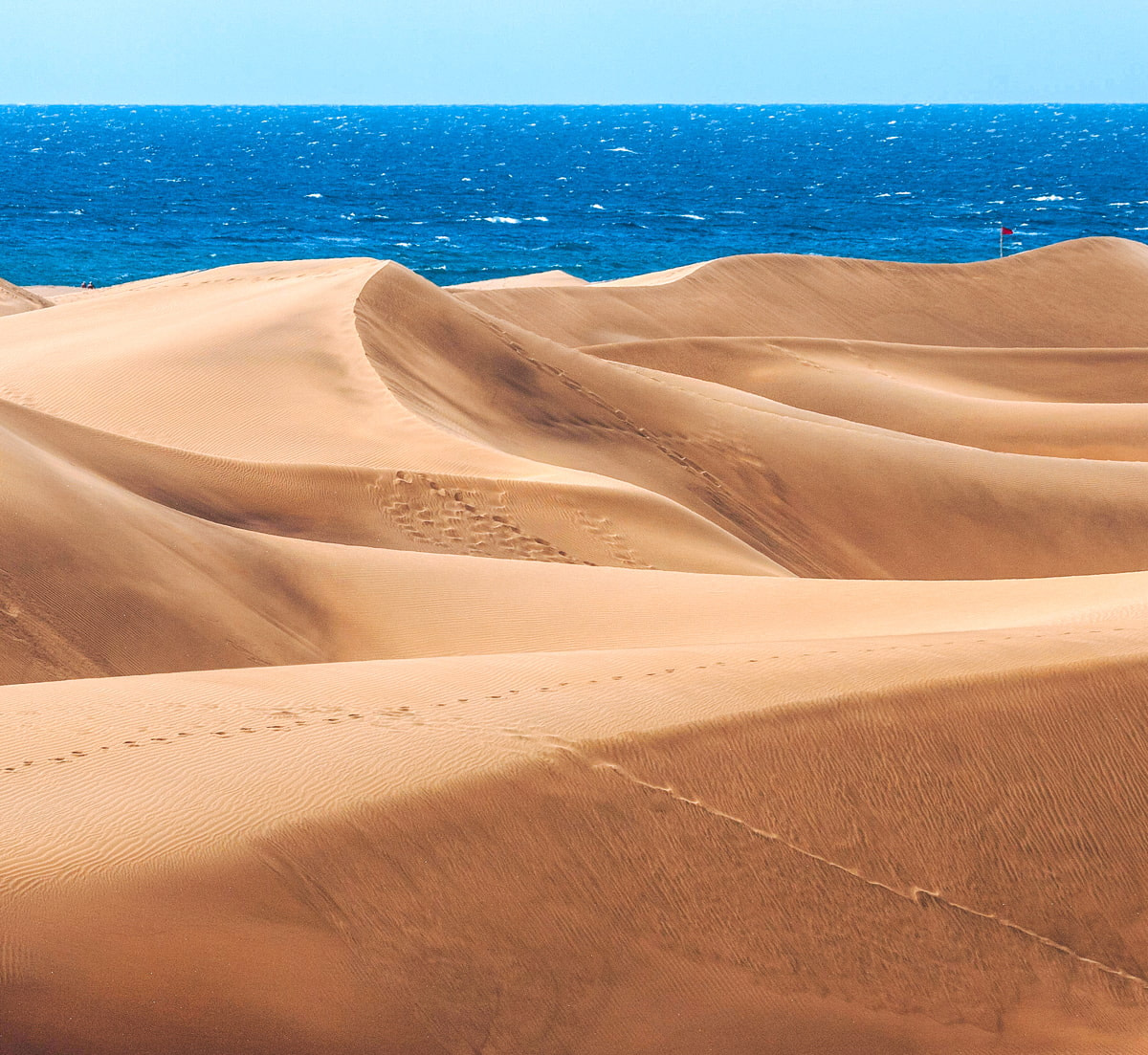 The warmest European destination in December, the Canary Islands have long been a titan of the resort season. Because they've been catering to winter tourists for so long, there is a wealth of infrastructure in place for visitors: hotels, dining, and shopping are all plentiful, with a myriad of options for every budget.
Of the islands, the warmest during December is usually Gran Canaria, known for its wide, busy beaches and vibrant nightlife. Though many folks vacation right in Las Palmas, home to the island's only airport, on the southern shore is the quaint resort town of Maspalomas, where you'll find fewer crowds, calmer water, and a nearby nature reserve with vast sand dunes that will make you feel like you're in another world.
Where to Stay in the Canary Islands: An 18th-century colonial house turned adults-only boutique hotel, the Veintiuno received an extensive restoration that brought the property to the height of contemporary design without sacrificing its original, old-world details.
Mombasa, Kenya
The second most populous city in Kenya after its capital Nairobi, Mombasa is home to a bustling old town, delectable culinary traditions, and sits just adjacent to some of the most spectacular beaches in all of Africa. Mombasa has a tropical climate, so although rain is typically frequent, December is one of the driest months of the year.
While there are a few prime, white-sand beaches right by the city, a short drive can bring you to even more wild and unspoiled stretches of coastline. The most popular beach outside of the city is Diani Beach, which has soft, white sand, sparkling blue water, and a multitude of options for dining and lodging nearby. You can choose from all-inclusive resorts just steps from the ocean or rustic beach camps inspired by the rugged beauty of the surrounding jungle.
Where to Stay in Mombasa: Combining both Arabic and Kenyan influences, the design of the Swahili Beach Resort is intended to envelop you in comfort. At the same time, their staff caters dutifully to your every need.
Bermuda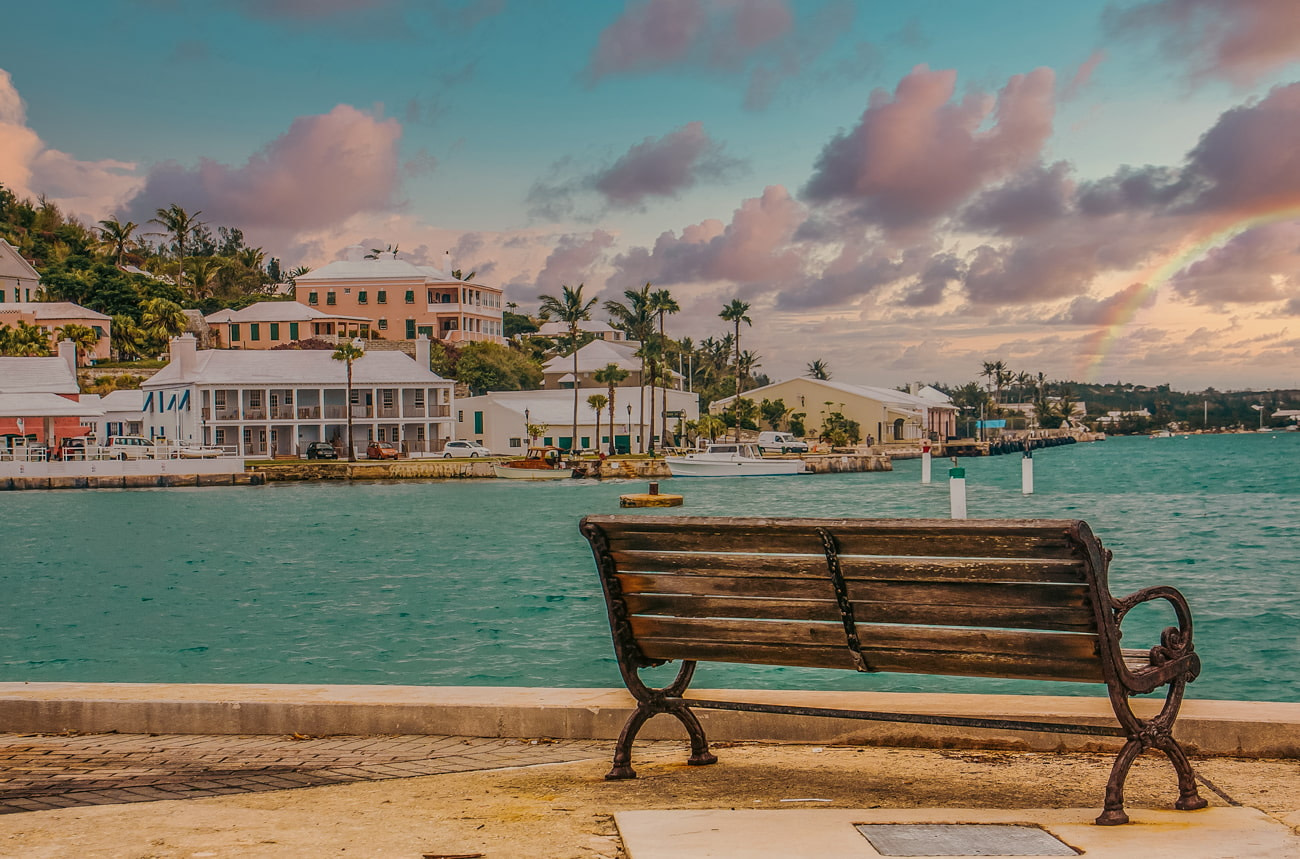 A British Overseas territory in the mid-Atlantic, the small island of Bermuda is famous for its picturesque, pink sand beaches. It is known as the "shipwreck capital of the Atlantic", as it is ringed by coral reefs that have infamously snagged hundreds of approaching ships over the years. Though dangerous for boats, these reefs are perfect if you're a fan of diving or snorkeling, particularly in December, as hurricane season will have just ended.
Probably the most compelling attractions on the island are the magical Crystal and Fantasy Caves. This incredible cave system is replete with thousands of crystalline speleothems and subterranean lakes, though thankfully, you'll find a boardwalk constructed just so visitors like yourself can more easily explore.
Where to Stay in Bermuda: With its own private beach club on one of Bermuda's most renowned pink-sand beaches, the Fairmont Southampton offers some of the most generous amenities on the island for families, including childcare, kids' play and swim areas, and even water slides.
Rio de Janiero, Brazil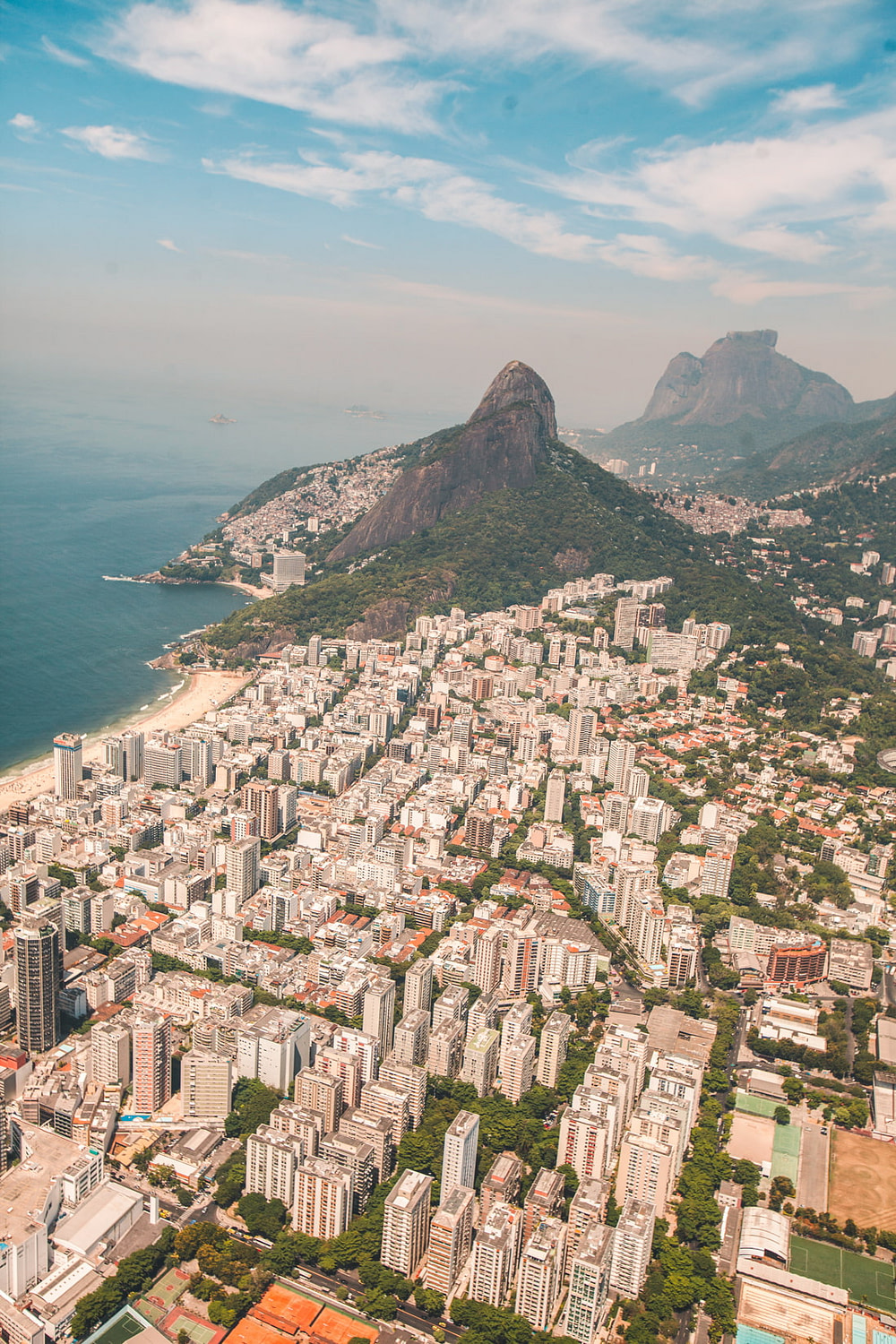 Home to some of the most famed beaches in the world, Rio de Janeiro is synonymous with its coastline, and unlike its northern counterparts, December marks the beginning of summer. Keep in mind that summer in Rio is hot. Temperatures can occasionally exceed 90º F, but the steamy nightlife and rich culture are well worth braving the heat.
The most popular beaches in Rio, claimed by pop culture for everything from songs to movies, are Copacabana and Ipanema. These are also the busiest stretches of sand, where you'll find both towering resort hotels as well as beach bars and restaurants. If you have time, also try to visit some of the beaches north of there just off of the city center, like the Praia Flamengo. In comparison, the vibe seems nearly the opposite: much more local and far fewer crowds.
Where to Stay in Rio de Janeiro: The result of a four-year, comprehensive restoration, the Emiliano Rio is a clear nod to Brazillian Modernism. Many come for the rooftop infinity pool overlooking the iconic Copacabana beach.
Phuket, Thailand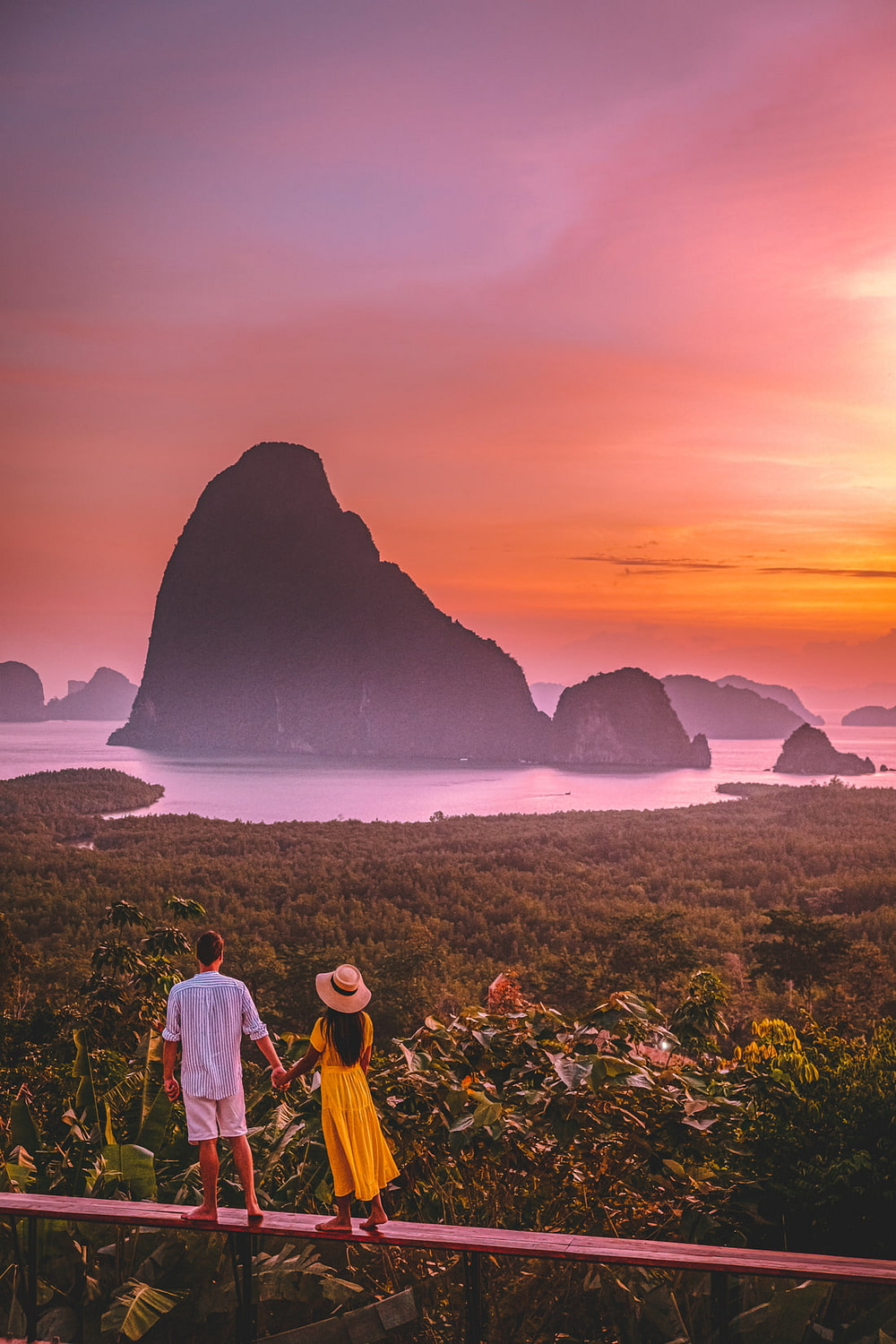 Long famed for its near-perfect white sand beaches that seem to poke right out of the jungle, Phuket is Thailand's most popular resort destination. While it is a fantastic city to visit in its own right, it also serves as a gateway to a number of nearby islands and municipalities that draw thousands of tourists every year.
Now re-opened to tourism, travelers can fly directly into Phuket from abroad without transiting to Bangkok, making it exceedingly easy to visit. Once there, you can cross off the unique majesty of Phang Nga Bay from your bucket list: the warm, turquoise water and impossibly tall limestone cliffs of Thailand's most famous bay are the biggest draw to the region and a must-see while you're in town.
Where to Stay in Phuket: The perfect blend of Western and Eastern influences, the Naam Sawan Villa invites you to luxuriate on their grounds though you're welcome to explore Cape Yamu Beach as well. They provide everything you'll need for your stay, including a housekeeper, a pool maintenance technician, and even an in-house chef.
Dubai, United Arab Emirates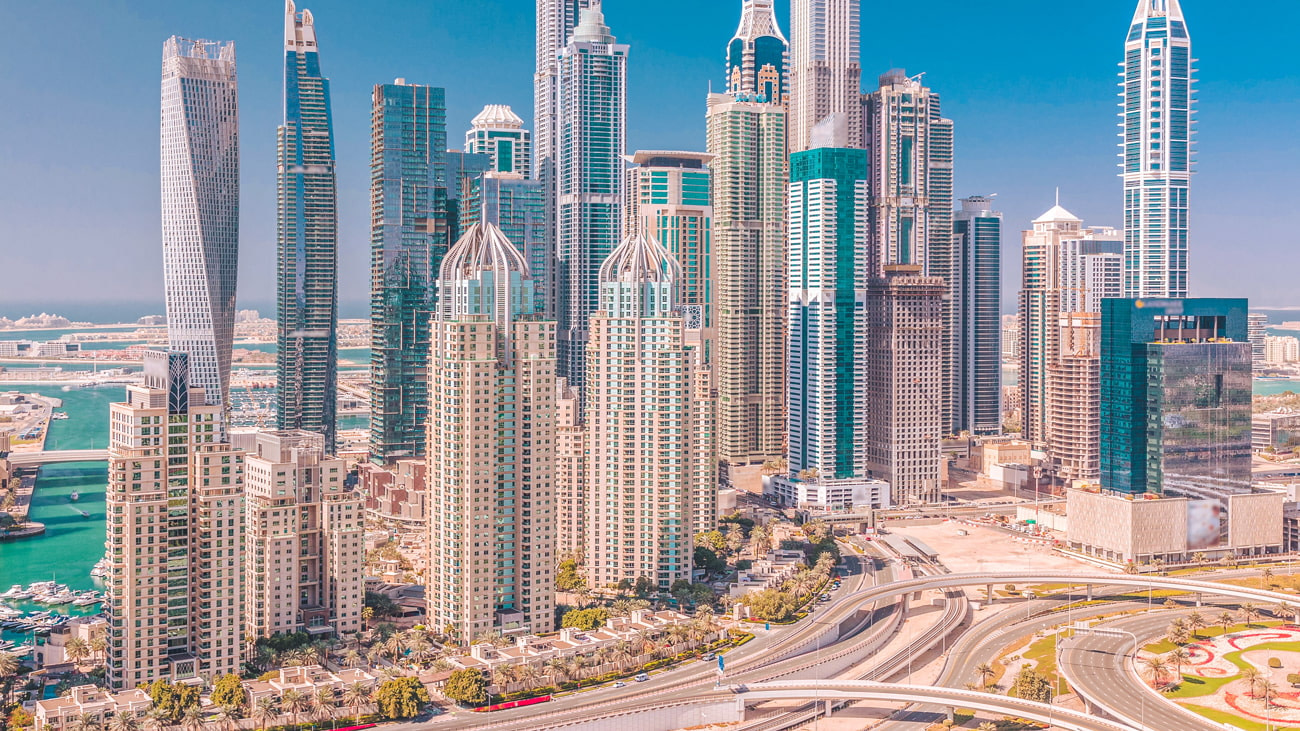 Home to both the world's tallest building, the Burj Khalifa, and the world's largest shopping mall, Dubai has made a name for itself as a city of excesses. No other city in the region is more renowned for offering the most luxurious and ostentatious attractions, and in December, when the most intense heat has subsided, is the perfect time to experience this truly unique locale.
Where to Stay in Dubai: Situated in the heart of downtown Dubai, the Anantara provides easy access to both the airport and many local attractions while offering sweeping views of the city, with many suites facing the iconic Burj Khalifa.
Key West, Florida
This tiny island at the southernmost tip of the Florida Keys is easy to reach from Fort Lauderdale or Miami, but it feels like an entire world away. The self-proclaimed "Conch Republic" is home to tropical weather, its famous frozen cocktails, and a distinct culture and vibe from the rest of Florida.
December might be the perfect month to visit Key West, when the humidity ebbs somewhat and its notoriously quirky locals erect elaborate – and sometimes hilarious – displays for Christmas. Temperatures will rarely dip below 70º F, even at night, and the water is just warm enough to go snorkeling without a wet suit.
Where to Stay in Key West: Located on a tiny island just off of Key West, the Sunset Key Cottages are perfect for those who want to get away from it all and decompress. Their in-house spa will serve as the ideal accouterment to your tropical seclusion.
Medellín, Colombia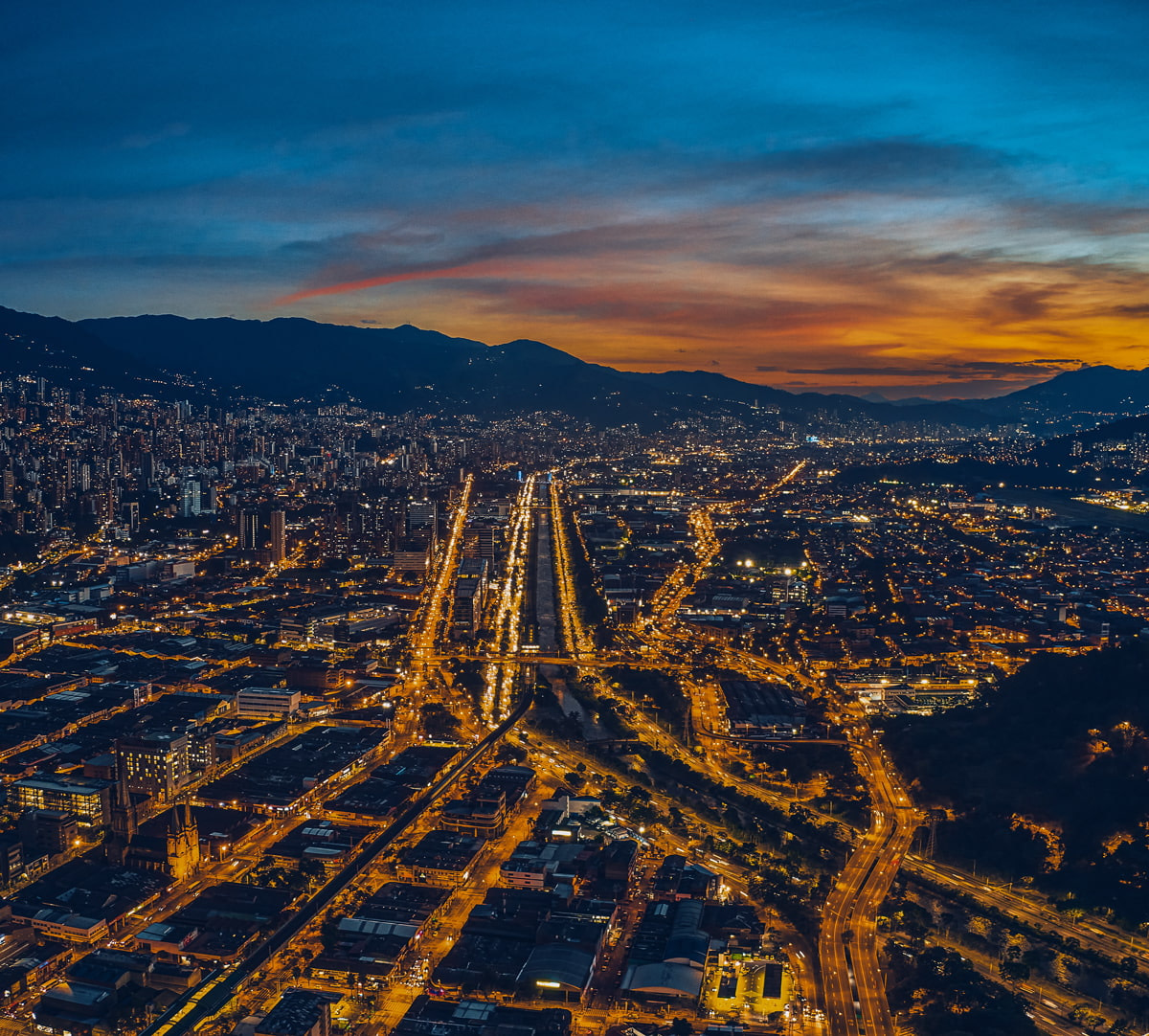 Called the "City of Eternal Spring," Medellín is world-famous for maintaining a nearly constant perfect temperature, but in December, you'll find considerably less rain than at other times of the year. The end of the month, in particular, is when you'll begin to feel a considerable decline in humidity, with the week around Christmas being particularly auspicious for having clear skies.
This landlocked, high-altitude Columbian city is obviously not a beach destination, but lovers of culture and the arts will feel right at home. You can tour the former home of one of the most famed scholars in Columbia's history turned museum at the Casa Museo Pedro Nel Gómez or marvel at their exquisite collections of contemporary art, both domestic and from around the world, at the Museo de Arte Moderno de Medellín.
Where to Stay in Medellín: Situated in one of the best neighborhoods in Medellín for tourists and expats, La Posada Boutique offers impeccable design, youthful energy, and a commitment to the surrounding community on which you can rely.