Looking to escape the cold and start 2024 with a delightful winter sun holiday in a warm destination? With fewer crowds, discounted accommodation rates, and blue-sky days perfect for exploring and watching the world go by from outdoor terraces, the coasts and islands along the Mediterranean Sea are your best bet.
Whether you're into lush hiking trails, relaxing beach walks, or a rare taste of authentic local culture, we've found the best winter sun destinations in Europe to get your fix. From Cyprus to Spain, these balmy, palm-filled getaways are sure to melt away the winter blues and get you rolling into spring, without breaking the bank.
Sicily, Italy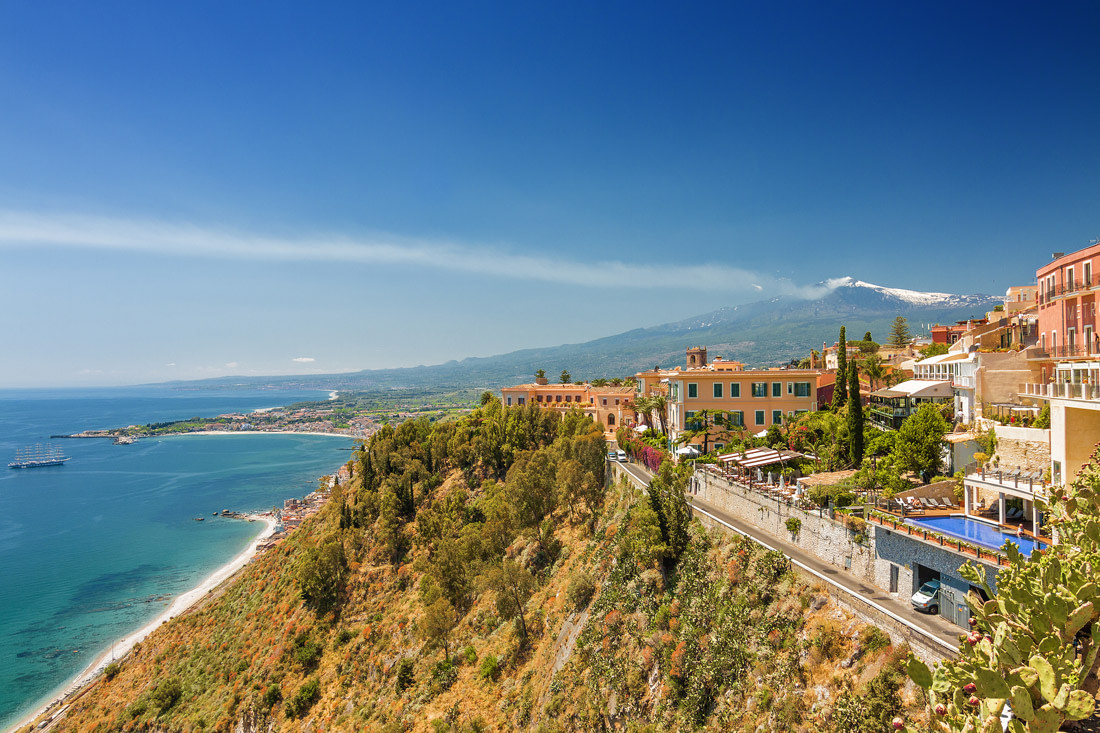 Winter in Sicily means fewer crowds, bright blue skies, and almond trees in full bloom. It also means you'll have the island's stunning Baroque towns and extraordinary archaeological sites all to yourself and you'll be able to ski on Mount Etna, indulge in delicious cuisine, and enjoy beautiful Taormina at its most relaxed.
The coast enjoys a balmy Mediterranean climate and the sea urchins (ricci di mare) season is in full swing, allowing you to try this distinctive delicacy in numerous local restaurants.
Malta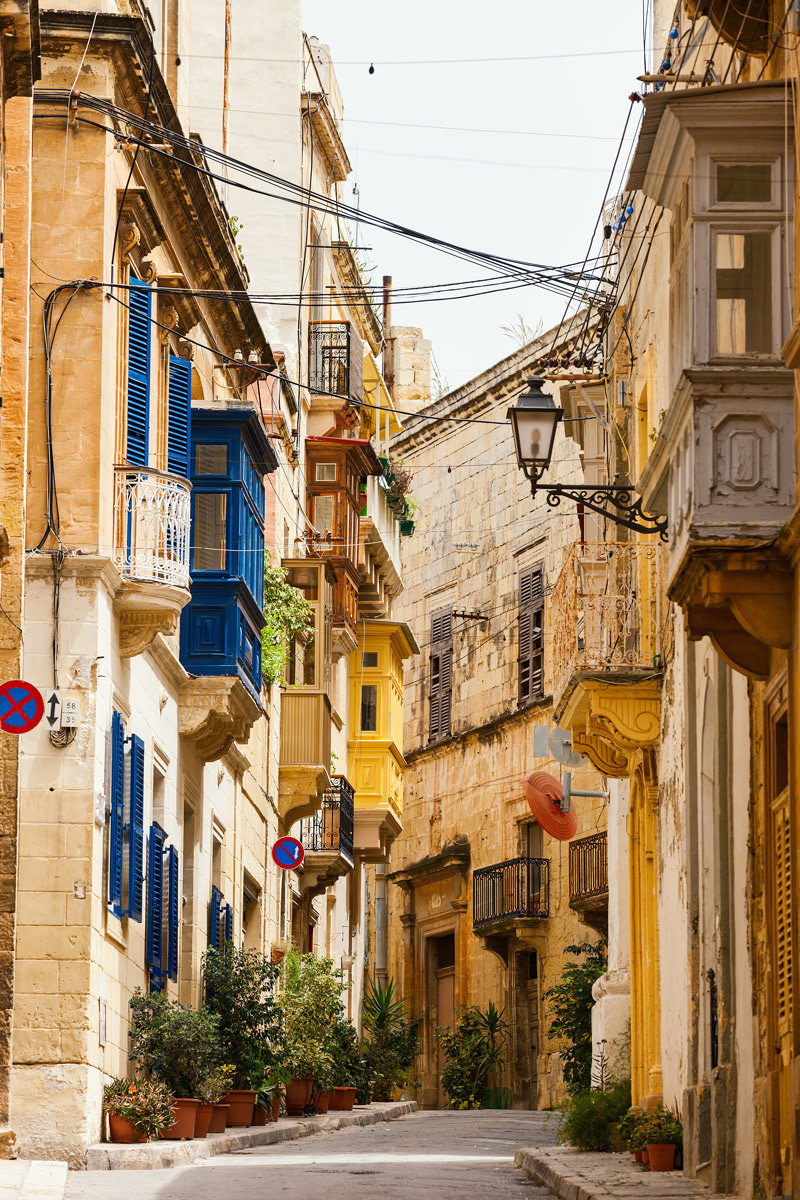 Home to 3 UNESCO World Heritage Sites, Malta is an ideal destination for a winter sun escape with a cultural twist. During winter, it hardly rains, and temperatures rarely drop below 15 °C, making it very pleasant to be outside all day long strolling the sunny streets of Valletta or exploring the untouched countryside. An alluring mix of natural harbors, pretty fishing villages, rocky coves, and towering cliffs, Malta's lovely coastline is a delight to discover no matter the season.
On top of that, your days will be crowned by magical sunsets above the Mediterranean Sea, and, if you visit the island during the holidays, you'll find the streets come alive with all sorts of colorful cribs and Christmas markets.
Madeira, Portugal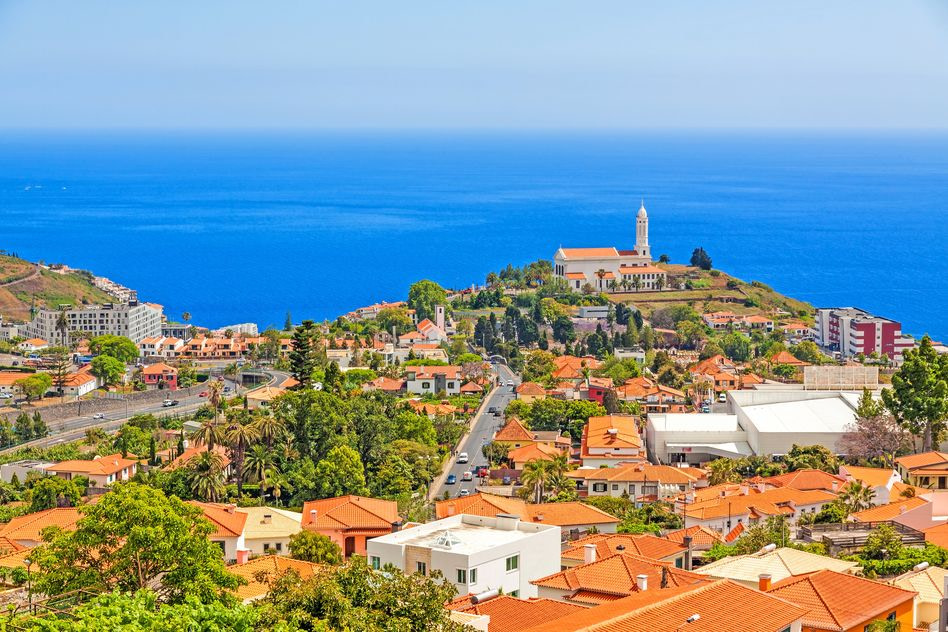 At 1,000 miles from mainland Portugal, Madeira is one of Europe's most remote and exotic islands. And although there is always a risk of some rain in winter, its lush green landscapes, vibrant tropical gardens, and dramatic coast are reason enough to visit at any time of the year. The sun shines about 6 hours a day, but at temperatures of 18 – 20°C, the weather is perfect for golf, walking, and sightseeing.
Funchal, the island's picturesque capital, has a lot to offer its visitors, from beautiful colonial architecture to thriving nightlife. Also, Madeira's green, mountainous countryside is home to unique levadas, magnificent scenery, and well-marked hiking trails that make it easy to explore all year round.
Marbella, Spain
If your dream winter vacation involves soaking up the sun on empty beaches, strolling in tranquil surroundings, and lounging at open-air terraces in the shade of fragrant orange trees, then you won't find a better destination than Marbella.
Blessed with an extraordinary microclimate, this storied Costa del Sol town is the ideal destination for a relaxing beachside escape enveloped in Andalusian charm, lush greenery, and endless outdoor activities. Winter is high golf season in Marbella, and spread around the coast are lots of world-class courses for every level and budget. Alternatively, hiking and walking opportunities abound in the area – whether along the palm-lined beach promenade, through the twisting flower-filled alleys of the Old Town, or in the nearby hills, where trekkers are rewarded with spectacular views across Africa.
With more than 5 hours of sunshine and an average temperature of almost 20ºC during the day, alfresco lunches are a favorite tradition during winter, and so are activities like horseback riding, exploring the delightful pueblos blancos that dot the nearby countryside, or hunting for sales at the dazzling shopping boutiques in Puerto Banús.
Cyprus
With balmy winter temperatures hovering around 20°C, Cyprus is an excellent choice for a sunny break filled with culture, history, and mouthwatering food.
Located in the eastern Mediterranean Sea, this fascinating island country has everything from wonderful beaches and spectacular nature parks to fabulous archaeological sites. The country's capital, Nicosia (Lefkosia in Greek) has some of the best museums and restaurants; Paphos abounds in beaches and archeological treasures, and Limassol is famous for its lively nightlife.
Canary Islands, Spain
Low travel costs and pleasantly warm year-round weather make Spain's Canary Islands one of Europe's best winter sun destinations. Gran Canaria, Tenerife, Fuerteventura, Lanzarote – they're all brimming with culture, beautiful beaches, and lots of things to do.
If you're looking for a tranquil getaway, coupled with unspoiled landscapes and unique traditions, you might want to consider the archipelago's lesser-known islands of El Hierro and La Gomera.
There's no better time to take a trip than today, so why not take advantage of the low travel cost and exciting holiday packages on the market and go get your dose of Vitamin D while seeing some of Europe's best-kept historical and cultural treasures awash in warm temperatures and glorious sunshine.