This post contains affiliate links, which means we may receive a small commission, at no additional cost to you, if you make a purchase through these links. See our full disclosure here.
Have you ever wanted to live out your Love Actually fantasy of spending the holidays in London? The good news is that Christmas in London is just as magical, dazzling, and decked out as it is in the film. From entire streets and neighborhoods covered in colorful Christmas lights to seasonal festivities and events like ice skating or live performances, the capital of England offers so many ways to celebrate the holiday season in London-style.
Here are the best things to do in London this Christmas.
Skate at Somerset House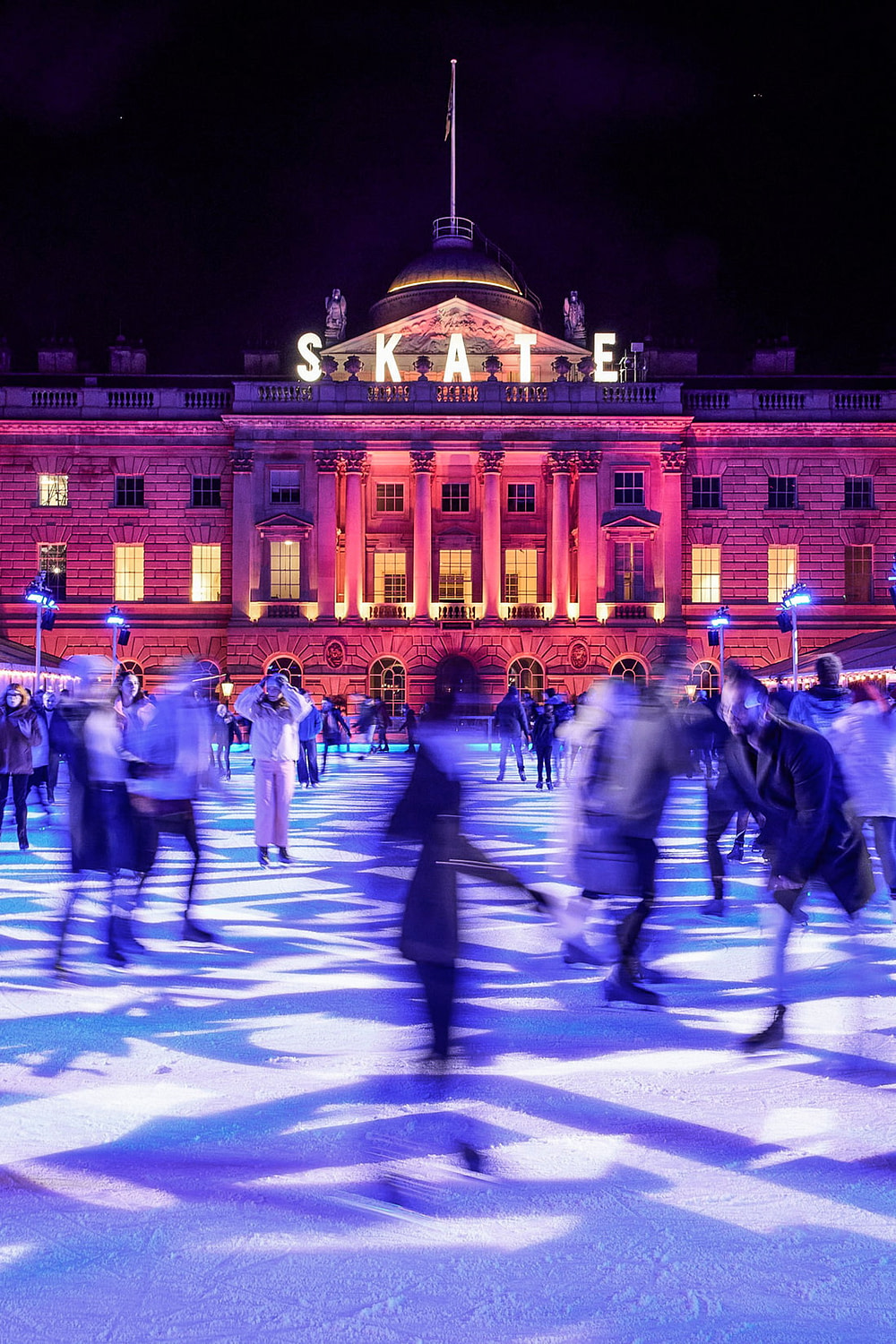 Located close to The Strand in central London, the neoclassical Somerset House complex is a must-visit any time of the year on account of being a hub for artists, creators, and innovators. But come the holidays, it also becomes a winter wonderland. The front courtyard is transformed into a giant ice skating rink for its annual Skate at Somerset House winter extravaganza. Along with free skating, visitors can take lessons, listen to DJ sets, and relax rinkside with warm food and plenty of bubbly champagne courtesy of Moet & Chandon.
Stay Warm & Merry at The Langham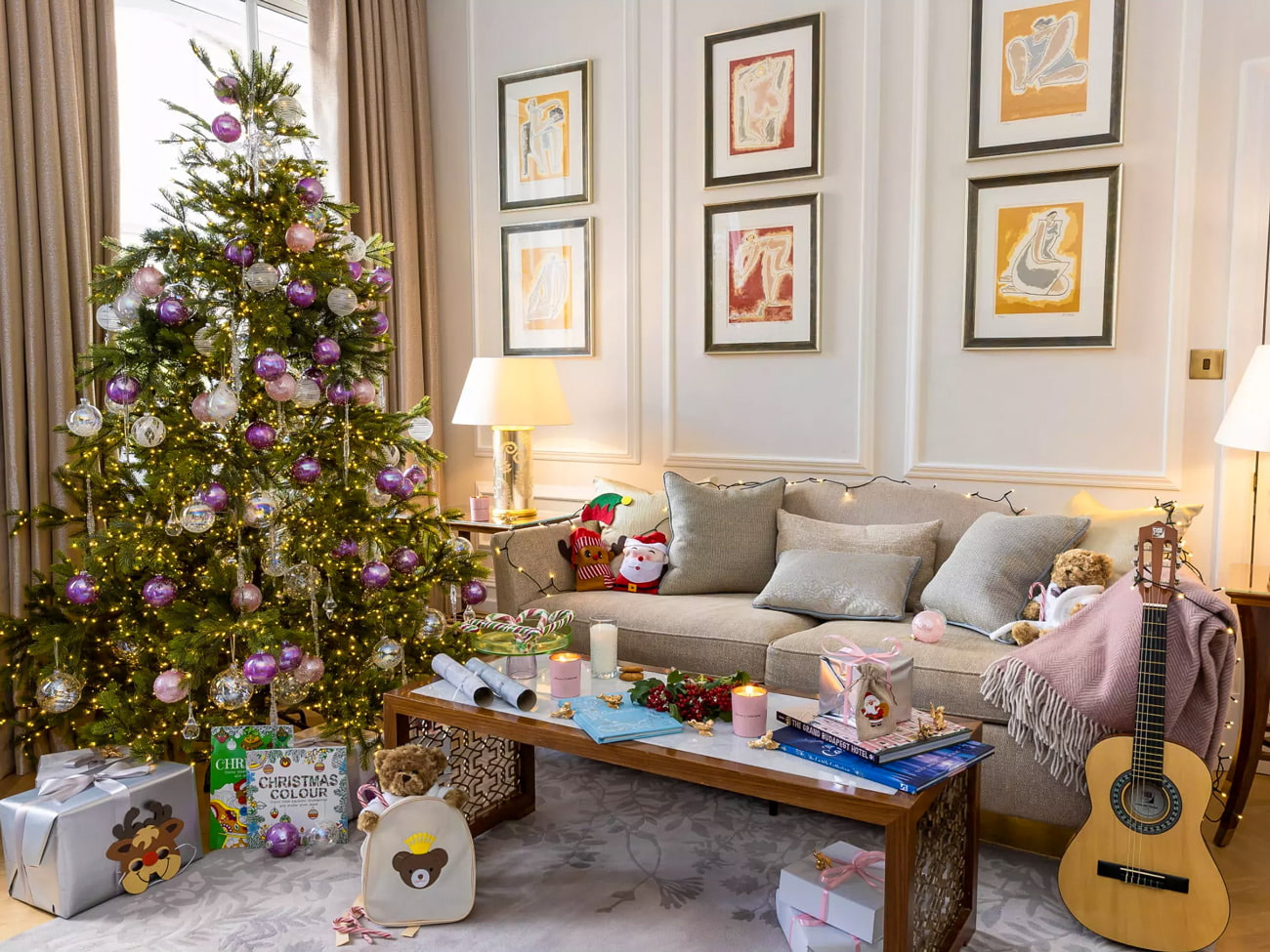 Dating from 1865, the stately Langham, London perfectly captures that grand yet cozy feeling you want from a Christmastime stay in a different city. Complete with all the modern amenities you could want, from complimentary Wifi to 24/7 room service, The Langham truly decks the halls for the holidays.
Along with plenty of elegant seasonal decorations to capture the Christmas spirit, this year The Langham's Christmas celebration theme is "A Musical Christmas". Throughout the holiday season, the hotel will be offering special seasonal activities in keeping with its theme, like jazz trios and luxurious afternoon tea.
Have Some Festive Fun at Hyde Park Winter Wonderland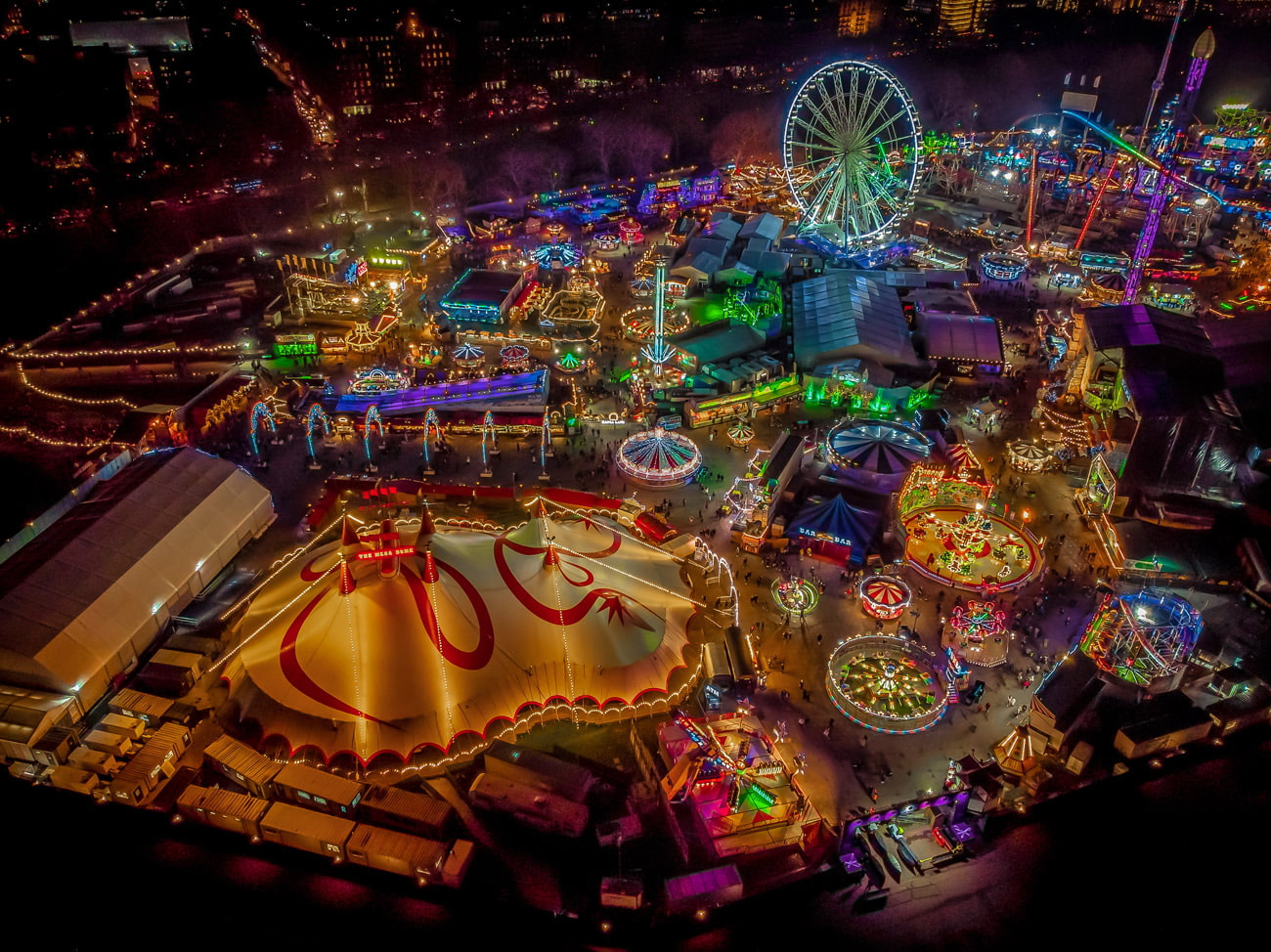 The biggest of the four Royal Parks, every holiday season Hyde Park hosts its annual Winter Wonderland carnival. Popular with Londoners and visitors alike, the carnival sets up a mix of classic carnival rides like a giant Ferris wheel, roller coasters, and wintry fun houses, as well as more seasonally-appropriate things to do like an ice skating rink, an ice slide, and ice sculpting workshops.
Youngsters can also visit SantaLand to tell the Big Guy what they want for Christmas, while adults can hang out in the Ice Bar. Along with rides and fun, family-friendly activities, you can also get Christmas shopping done at the Christmas Market and warm up with seasonal beverages and food like hot chocolate.
Embark on a Magical Christmas Light Walk at Kenwood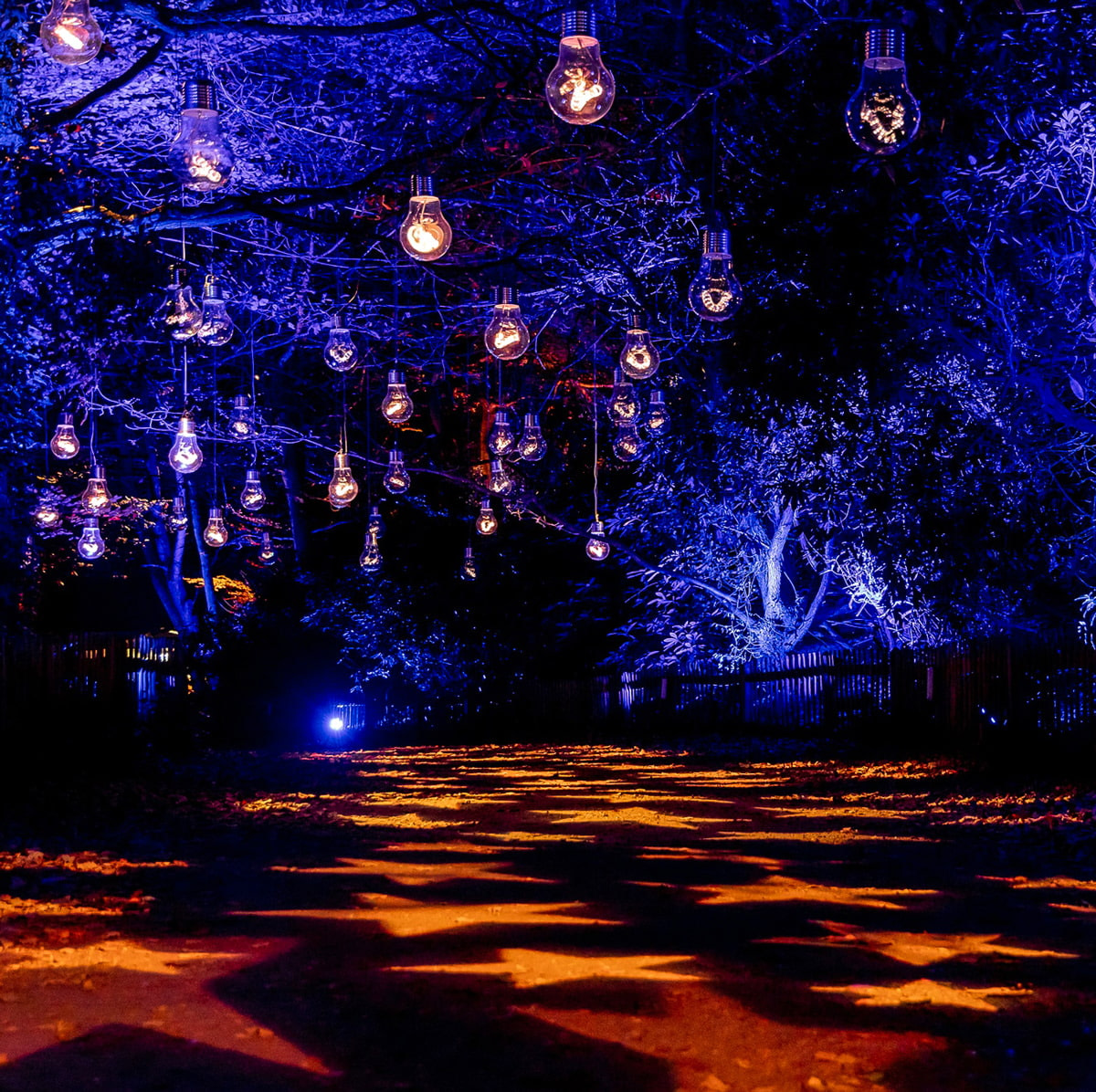 Kenwood House is a hidden gem of London history and architecture. Located on the grounds of Hampstead Heath, this former country home now draws crowds as a tourist attraction to tour the Georgian-style manor and wander the grounds.
At Christmastime, the estate sets up the spectacular Christmas at Kenwood Light Trail. A walkable trail that takes roughly one hour to complete, visitors follow a lit path of colorful lights, projections, and more for a truly immersive light and color experience.
Attend a Christmas Concert at the Royal Albert Hall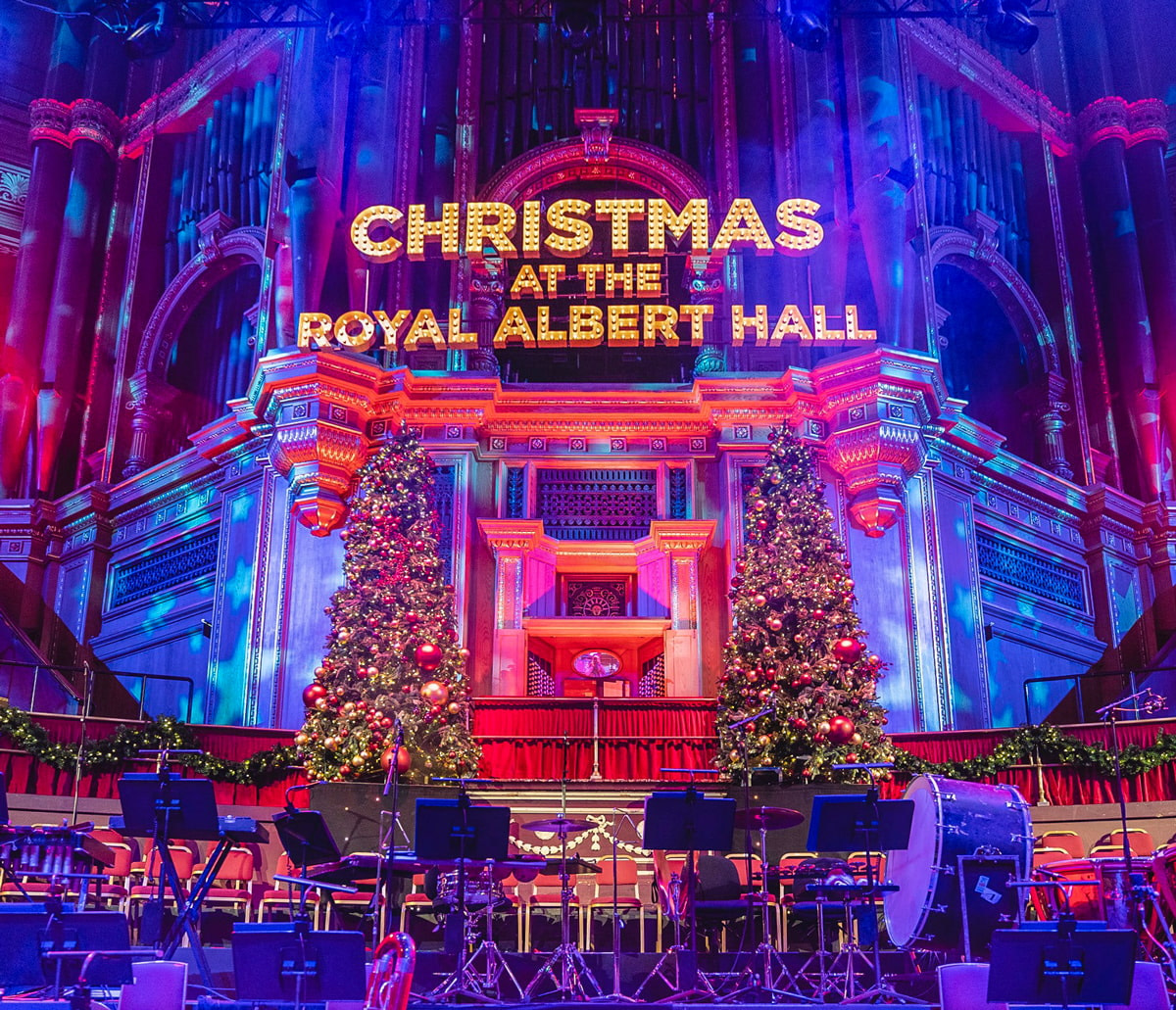 In a city full of grand, legendary music venues, the Royal Albert Hall may be the best concert hall. Capable of seating over 5,000 patrons, the likes of Adele, David Bowie, Pink Floyd, and countless others have played here.
This storied, beloved venue is the perfect place to take in a holiday performance or Christmas concert. Between December 17 and 24, the Royal Choral Society and Royal Philharmonic Orchestra will be performing Carols at the Royal Albert Hall, with the option for patrons to sing along as well. If caroling isn't your forte, not to worry. The Royal Albert Hall has a jam-packed roster of holiday performances, including Home Alone in Concert, Handel's Messiah, and, of course, The Nutcracker.
Tour the City's Christmas Lights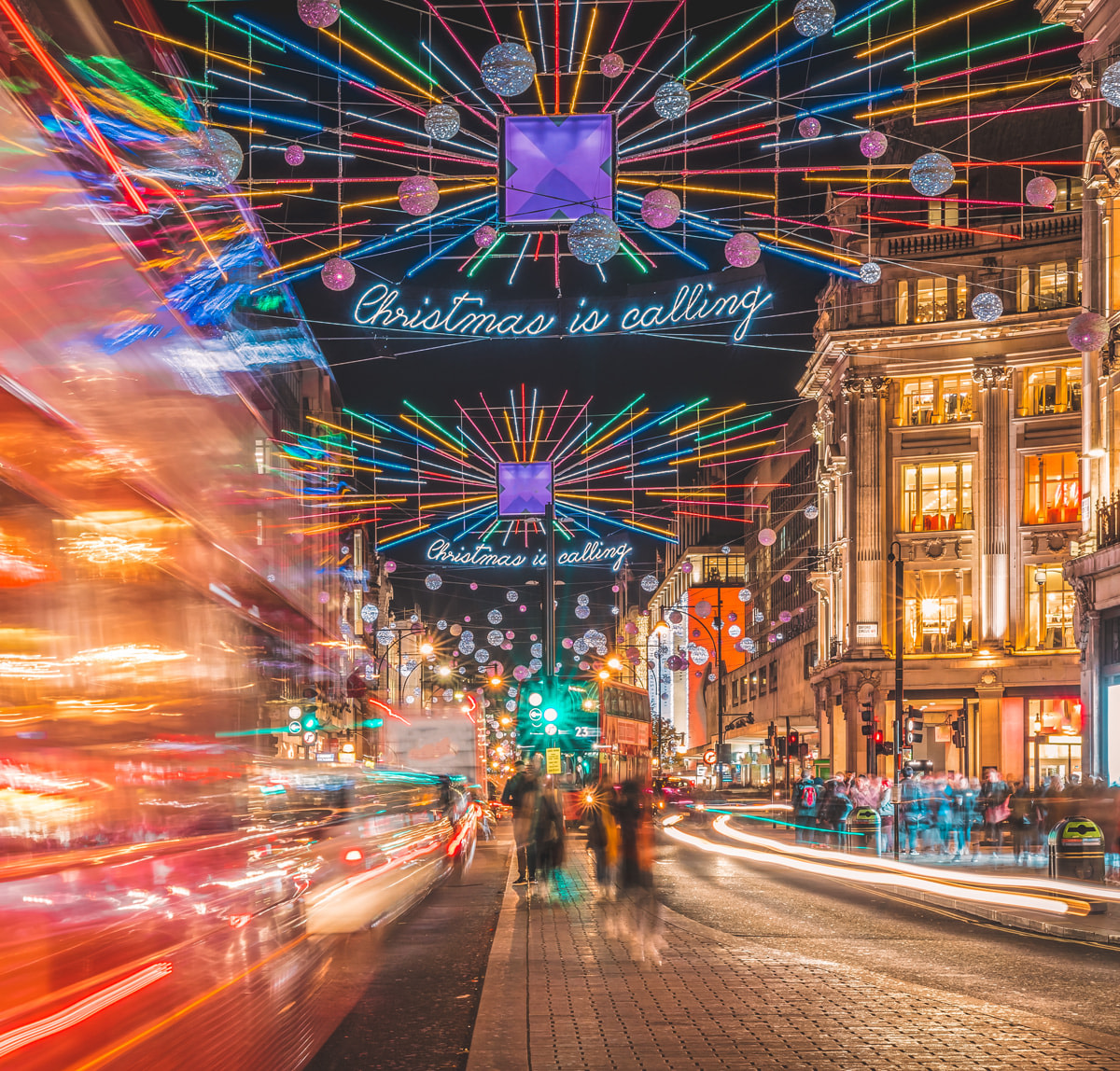 One of the all-time best things to do in London at Christmas is to explore the city to see its festive holiday light displays. Although the entire capital gets decked out in lights, Christmas trees, and holiday-themed decor, there are certain not-to-be-missed neighborhoods and streets that especially shine, including Regent Street, Covent Garden, Oxford Street, and Marylebone.
Of course, the best time to go out and admire the decorations is at night, when you can walk down streets and between stores. But the next best way to view London's Christmas lights? Hop on an open-top bus tour, driving by Trafalgar Square, Buckingham Palace, and other dazzling Christmassy areas, seeing even more in just a few hours than you could on foot.
Indulge in a Festive Afternoon Tea at Claridge's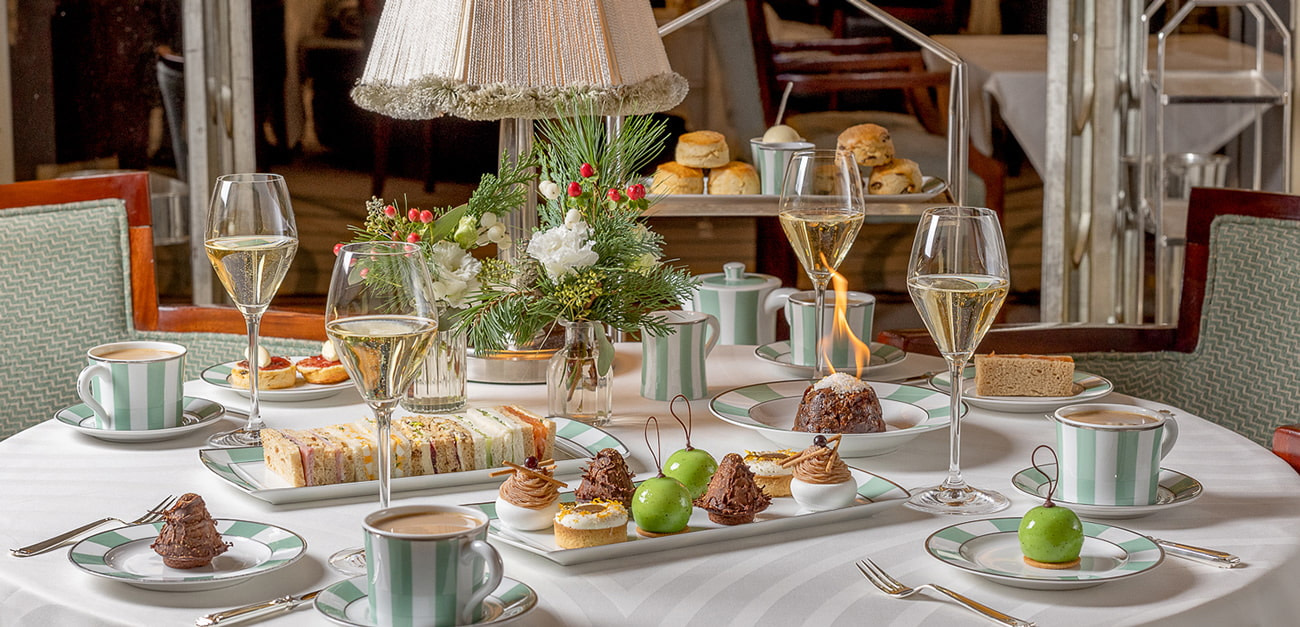 High tea is a time-honored English tradition. So if you're looking for an elegant afternoon activity this holiday season, sitting down to a holiday-themed tea time is the way to go.
Claridge's goes all out with its Festive Afternoon Tea, which only comes around this time of year. Along with finger sandwiches and pastries featuring seasonal flavors like roast turkey or gingerbread, the star of the show is Claridge's Christmas Pudding, which has been prepared the exact same way for over a hundred years. While sipping tea or Prosecco and dining on fancy finger food, the Southend Children's Choir will provide background music. Prices for the Festive Afternoon Tea at Claridge's are per person, £95 on weekdays and £100 on weekends.
Book a Seasonal Guided Tour
What could be better than having a London local show you around to all the best Christmas spots on a special holiday tour?
Around the holidays, Airbnb host Glenn starts up his Christmas Markets and Lights Experience, a festive tour of London's top Christmas destinations. You'll wander down colorful streets like Covent Garden, browse through the wares of charming Christmas markets, and savor a heartwarming mulled wine in a pub frequented by Charles Dickens while learning about the history of one of the best Christmas stories of all time, A Christmas Carol.
Visit London's Stunning Christmas Trees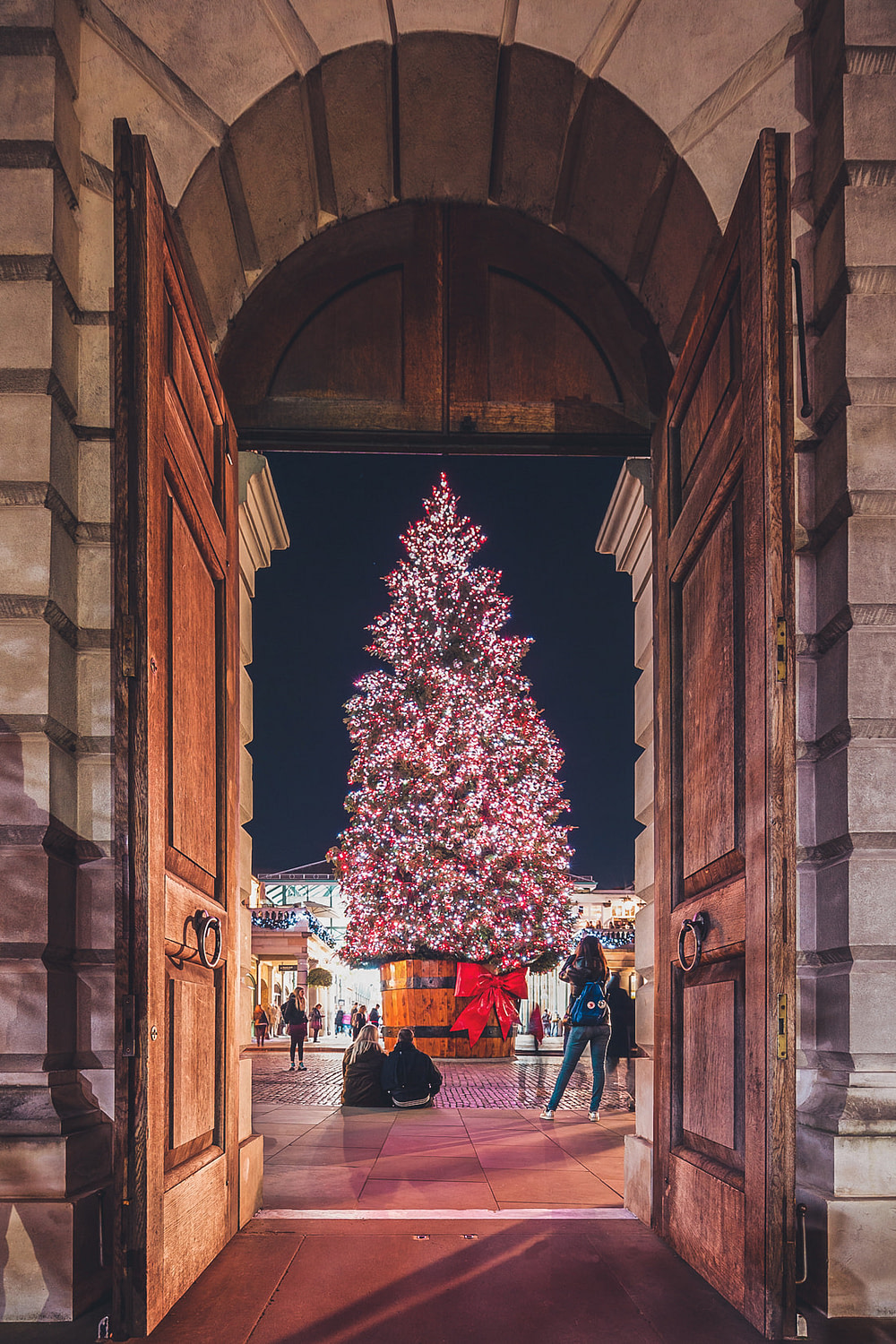 It's not Christmas without a Christmas tree, and London has tons of them. Some are skyscraping giants dominating squares throughout the city, while others are artfully-curated spectacles in hotels and department stores.
One of the biggest and brightest trees to see can be found in Covent Garden, a 60-foot-tall beauty covered in 30,000 lights. If you're at Claridge's for afternoon tea, their stately tree is also worth admiring, a dazzling diamond vision by Sandra Choi for Jimmy Choo. Trafalgar Square and Leadenhall Market are also well-known for their beautiful tree displays each year.
See A Christmas Carol at The Old Vic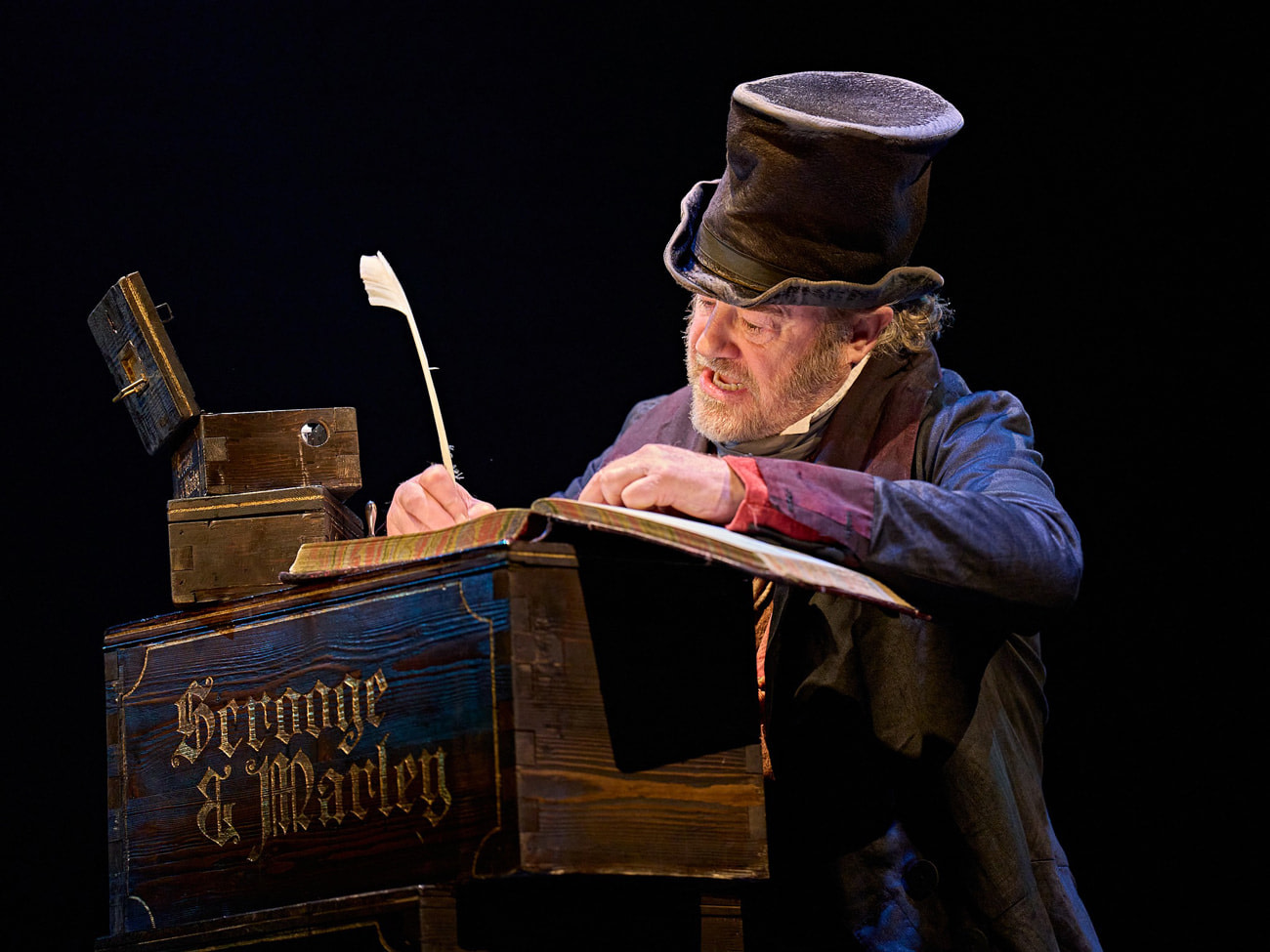 Along with the story of Rudolph and Clement Moore's A Visit from St. Nicholas poem, Charles Dickens's A Christmas Carol is one of the most beloved holiday classics, known the world over.
Year in and year out, readers follow the story of the curmudgeonly Ebenezer Scrooge learning the error of his ways thanks to the visits of three Christmas ghosts. Starting out as a novella, the story has since been adapted into a stage play, which is now a holiday mainstay at The Old Vic theater. Every year, theatergoers come back again and again to new or returning cast retelling this well-known tale, with fresh stage productions and adaptions.
Make the Most of Christmas at Kew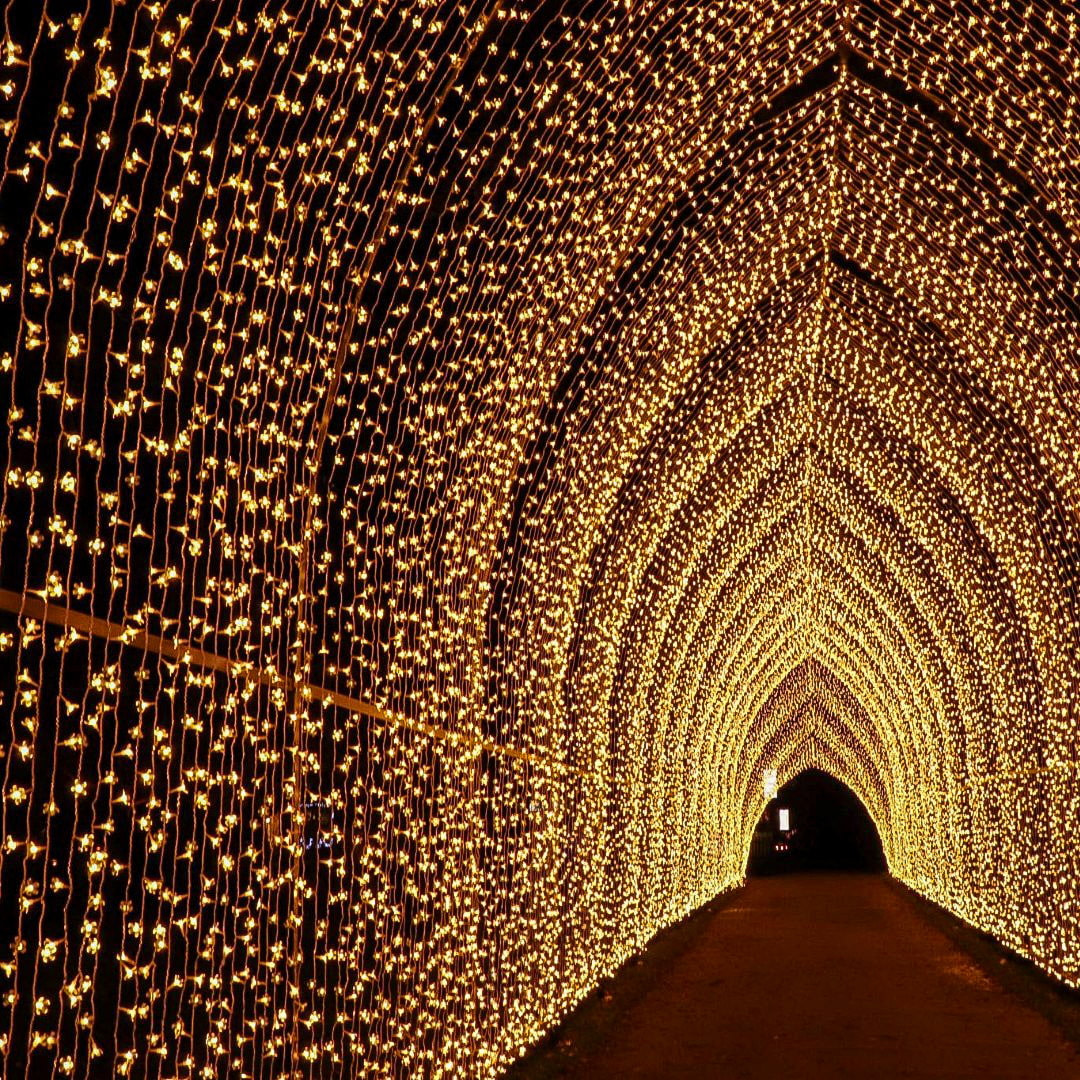 Home to over 50,000 living plants and millions of floral specimens, the Botanic Gardens at Kew get a Christmas makeover this time of year with the annual Christmas at Kew light display. As the sun sets, light tunnels, a Christmas Cathedral, projections, and state-of-the-art light displays illuminate the pathways, trees, and manicured gardens of the area. It takes roughly 75 minutes to walk the trail in its entirety, but you can take as long as you want to soak up and admire the amazing light displays.
Take a Look at London's Fabulous Window Displays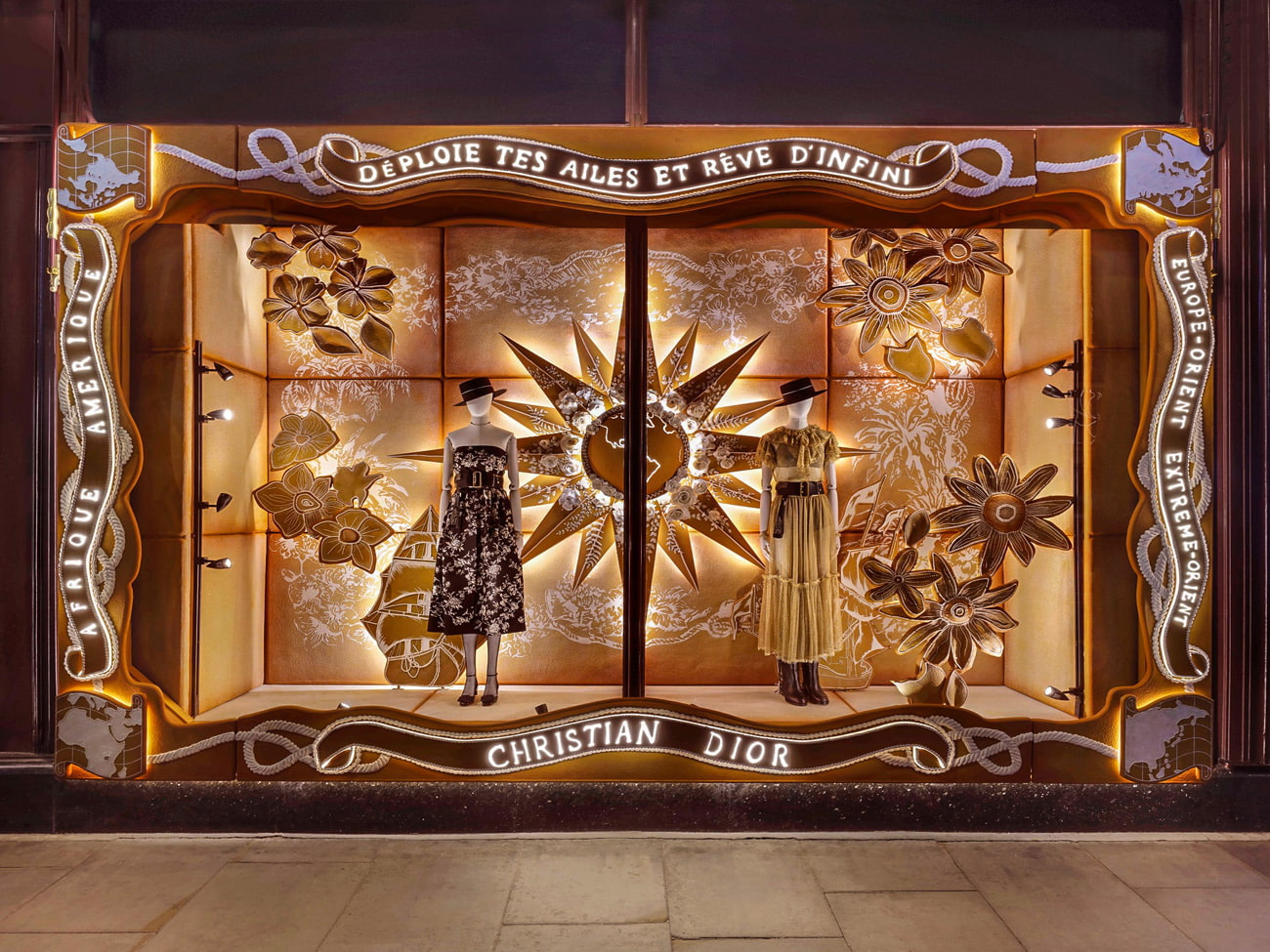 Along with the lit-up streets and spectacular Christmas trees, the annual decorating of London's store display windows is another seasonal treat to look forward to. Most stores bring new themes and decorations each year, offering something new. Major department stores like Harrods, Harvey Nichols, and Selfridges typically have the most extravagant and lavish displays, but smaller stores and boutiques will also get into the spirit of the season. So grab a cup of hot cocoa to go and hit London's high streets for some window shopping and window admiring.
Visit Hogwarts in the Snow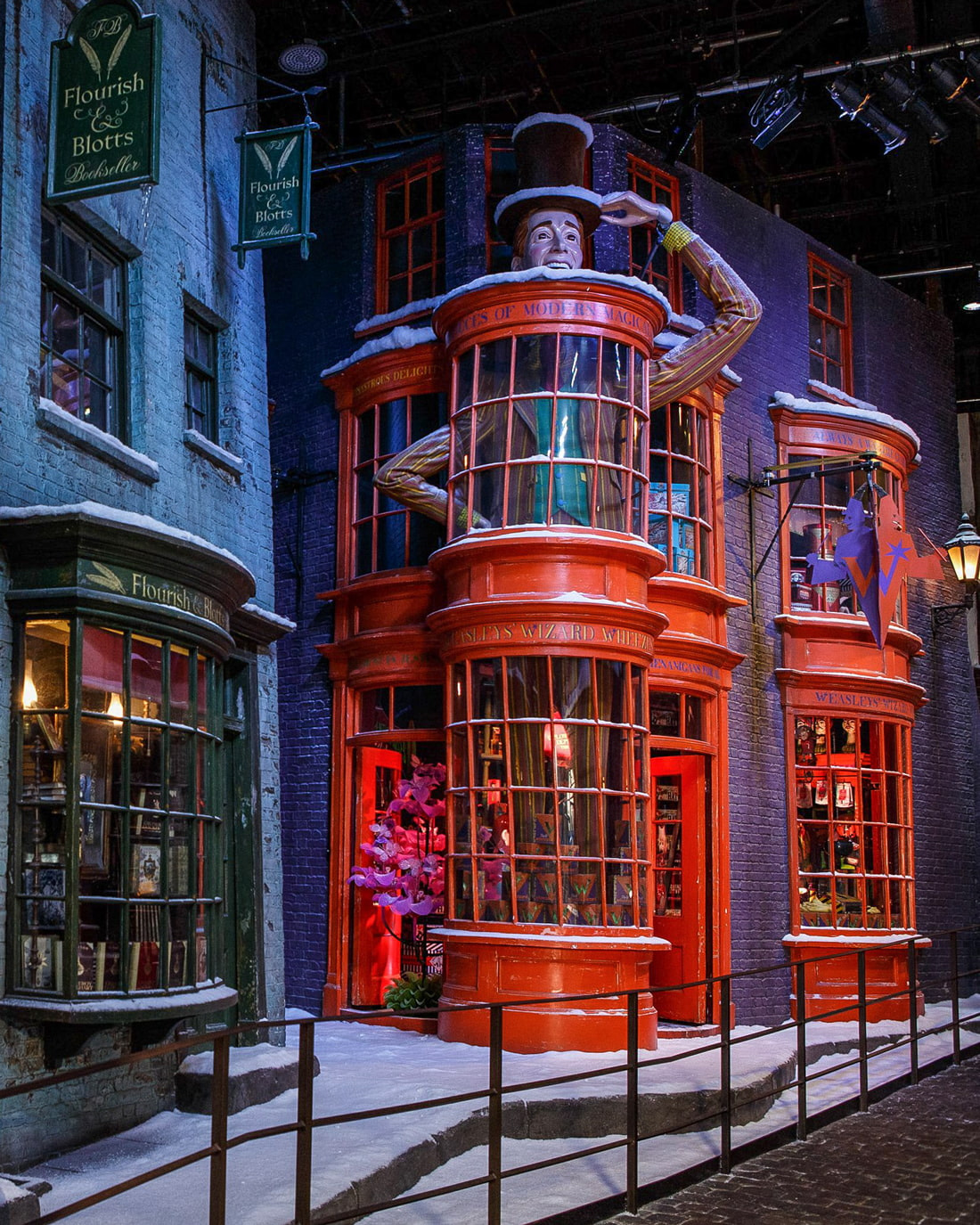 While Hogwarts School of Witchcraft and Wizardry from the world of Harry Potter may not be real (or so we've been told), you can still capture the magic of its holiday festivities at London's Warner Brothers Studios.
Lasting from mid-November to mid-January, the Making of Harry Potter Experience at the studios is transformed into a magical wizard winter wonderland just like in the movies, with Christmas trees, presents, and plenty of snow. While "Hogwarts in the Snow" lasts, you can learn behind-the-scenes secrets about how filmmakers decorated Hogwarts sets to make it look so magically Christmassy on-screen and wander through the Great Hall, decorated as it was for the Yule Ball.
Attend a Special Advent Service at Westminster Abbey
Even if you're not especially religious, attending Christmas services at the famous Westminster Abbey is a wonderful way to get into the spirit of the season and connect with the London community. Many events are also free, like Advent liturgies, carol singing, and more. In this time of peace on earth and goodwill toward men, some events also give back to those in need, like this year's Singing for Syrians benefit. Surrounded by the grand Gothic architecture of the abbey with evergreen bows, lit candles, and Nativity scenes, it's bound to be a touching, memorable experience.