This post contains affiliate links, which means we may receive a small commission, at no additional cost to you, if you make a purchase through these links. See our full disclosure here.
Hit the beach in style this season with these chic summer essentials, cool accessories, and high-tech devices meant to take your sunny escape to the next level. If you have already picked out your destination, it means it's time to gear up for your next trip to the ocean. Sure, you will remember to pack a classy swimsuit, a sand-free towel, and a trendy pair of sunglasses, but don't forget to bring along those cool beach gadgets that make all the difference.
From chic swimwear to the latest beach accessories, our top beach essentials for 2021 will have you ready for a stylish, fun-filled summer in the sand.
Sandless Beach Mat: CGear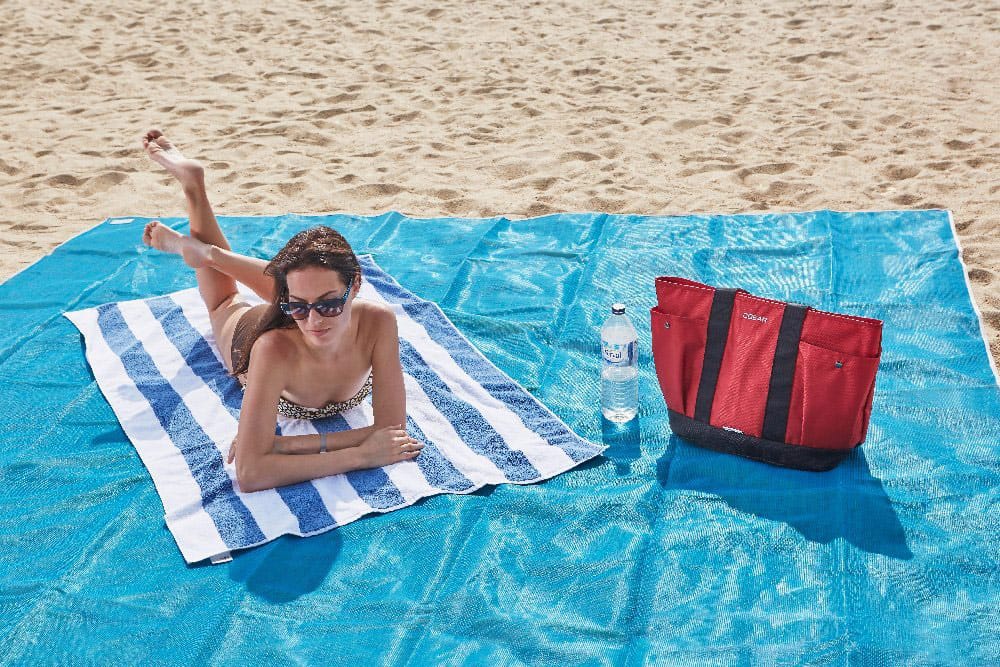 Make the most of your trip to the seaside with CGear Original Mat, a sandless beach blanket that keeps you and your belongings clean. Featuring two separate dual-weave layers, the revolutionary ground sheet keeps dirt and dust away, ensuring an unworried sand-free experience on the shoreline. Undeniably, this beach accessory is one of the smartest inventions ever! Use the code TRAVELAWAY10 at checkout and you will get a 10% discount.
Portable Beach Table: Woodland Steelworks Portable Beer Table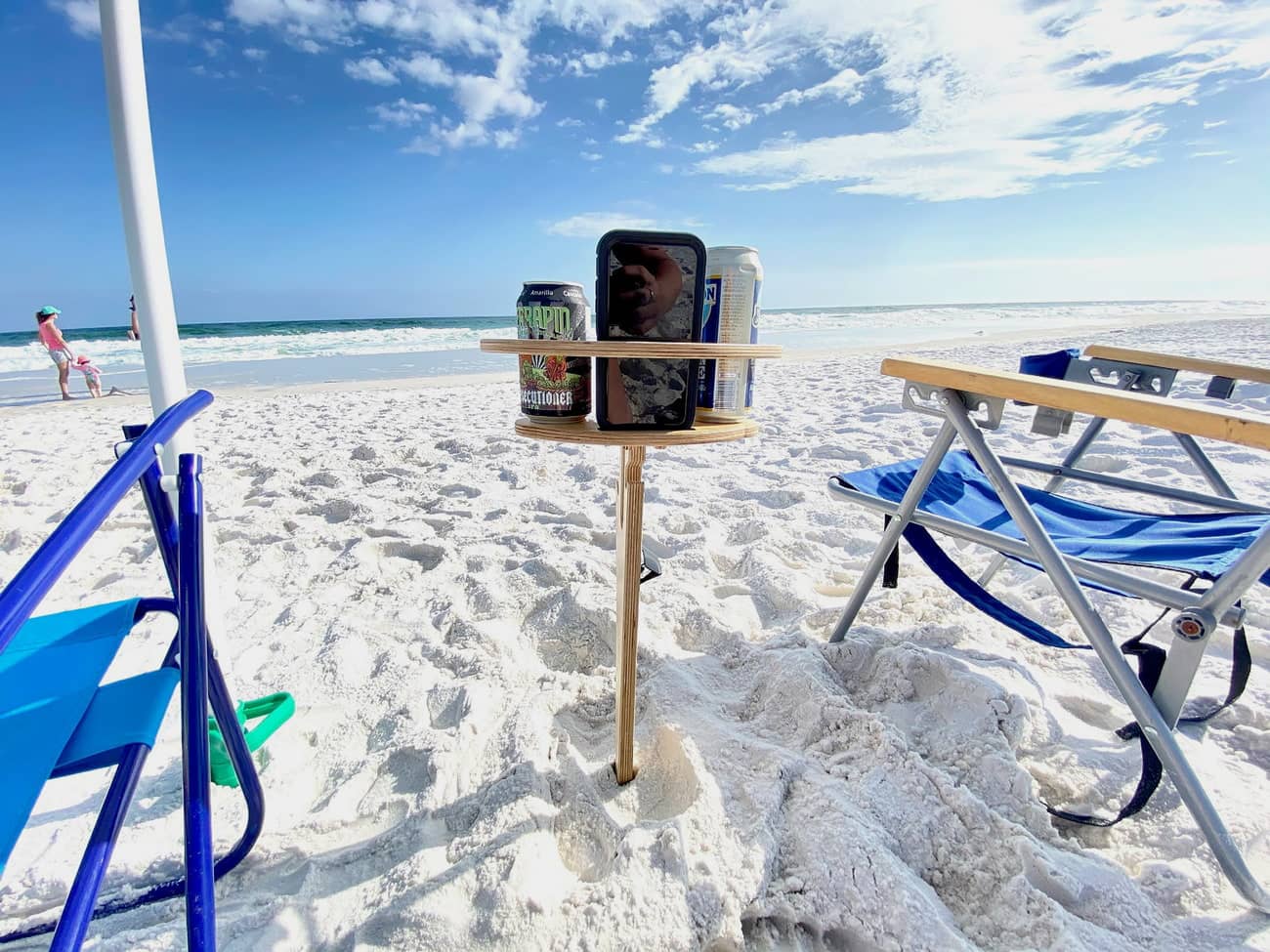 A day at the beach will never be the same with a clever portable wooden table like this one. Designed for summertime leisure, the Portable Beer Table is ideal for enjoying lunch or a cold beer on the sand, but can also hold your laptop if you fancy watching a movie or getting work done under a palm tree.
Handcrafted using premium materials and equipped with a bottle opener and a carrying handle that doubles as a phone holder, this cool piece of beach furniture adds class and convenience to your littoral experience.
Thermal Smartphone Protection: PHOOZY Apollo II + Antimicrobial Insulated Phone Case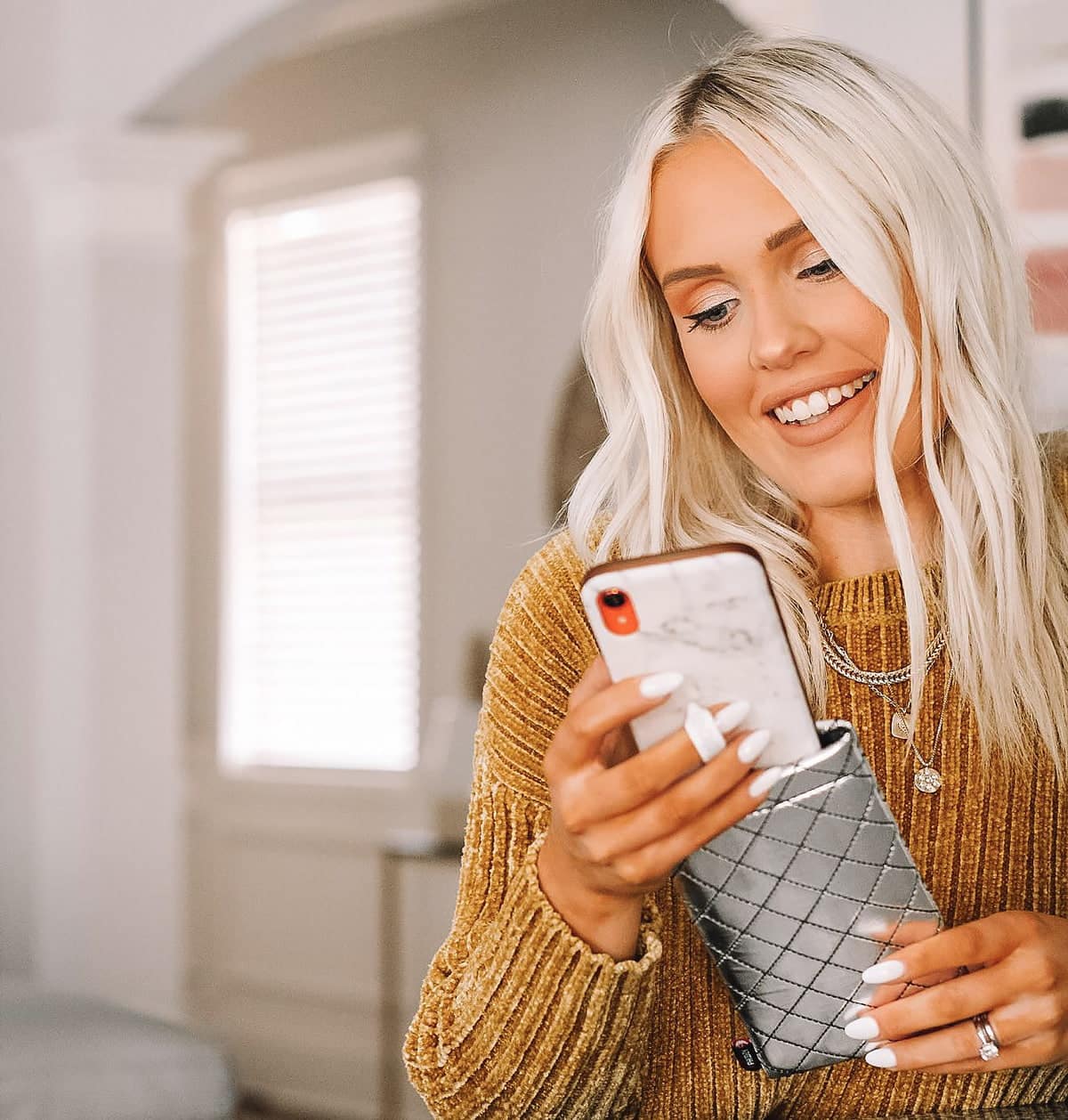 Fun in the sun requires special protection, and not just for you, but for your phone, as well! With PHOOZY's NEW Apollo II + Antimicrobial Series Thermal Capsule, you can prevent your device from overheating on those hot summer days spent soaking up the sun thanks to its chromium-infused outer shell that reflects over 90 percent of solar radiation. Not only that, but this clever accessory uses AGION Antimicrobial Technology to reduce microbes by up to 99.99%.
The case is also buoyant, which means it will keep your phone from sinking if it accidentally falls in the water. On top of that, its layered NASA-inspired materials offer military-grade drop protection and keep your device's battery going longer in the cold. One of the best things to bring to the beach in 2021, if you ask us!
Inflatable Sofa: Lamzac the Original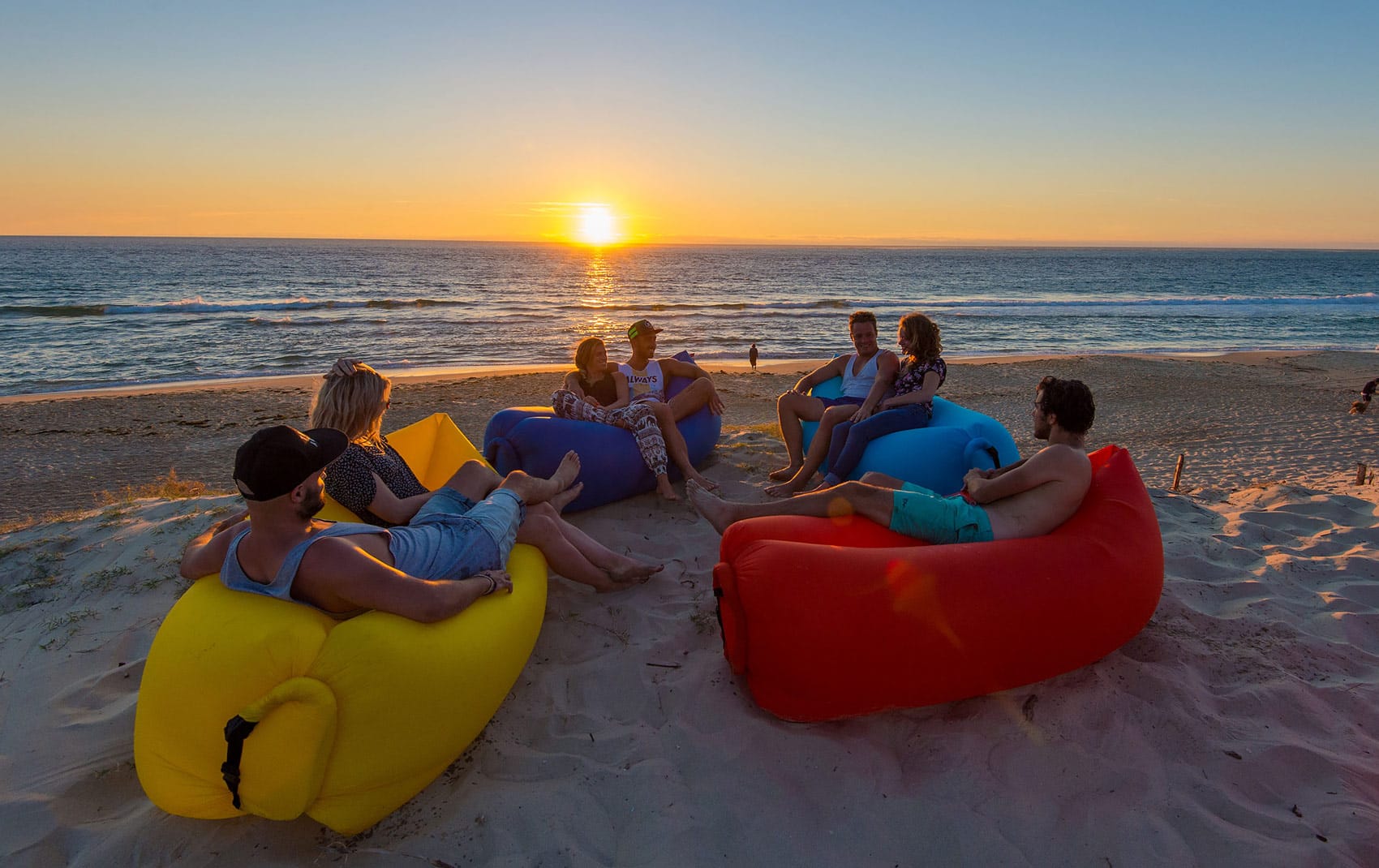 Sturdy, portable, and ridiculously easy to inflate, Lamzac the Original takes beach lounging to a whole new level. All you have to do is simply pull it through the air, and this innovative product will magically transform into a cool, comfortable airbed, perfect for chilling outdoors. Needless to say, the inflatable sofa deflates just as easily, and, when not in use, can be folded up into a small bag for easy transportation.
Solar Charger & Speaker: Solgaar Solarbank Boombox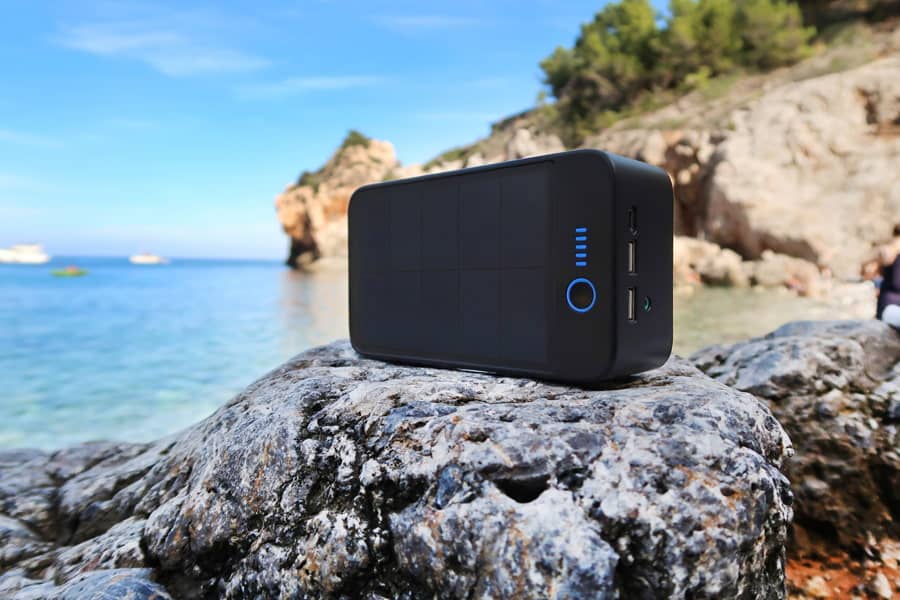 Power up your gadgets in the sun while enjoying your favorite tunes with this cool 3-in-1 device from Solgaar. A power bank and Bluetooth speaker rolled into one portable solar-powered unit, the Solarbank Boombox is the perfect companion when hanging on the beach. Complete with a 10,000 mAh battery and 4G Solar Panels, this little guy provides up to 5 full charges for your smartphone or 80+ hours of music via Bluetooth, making for a practical add-on to your beach gear repertoire.
Stay Hydrated: LARQ Insulated Bottle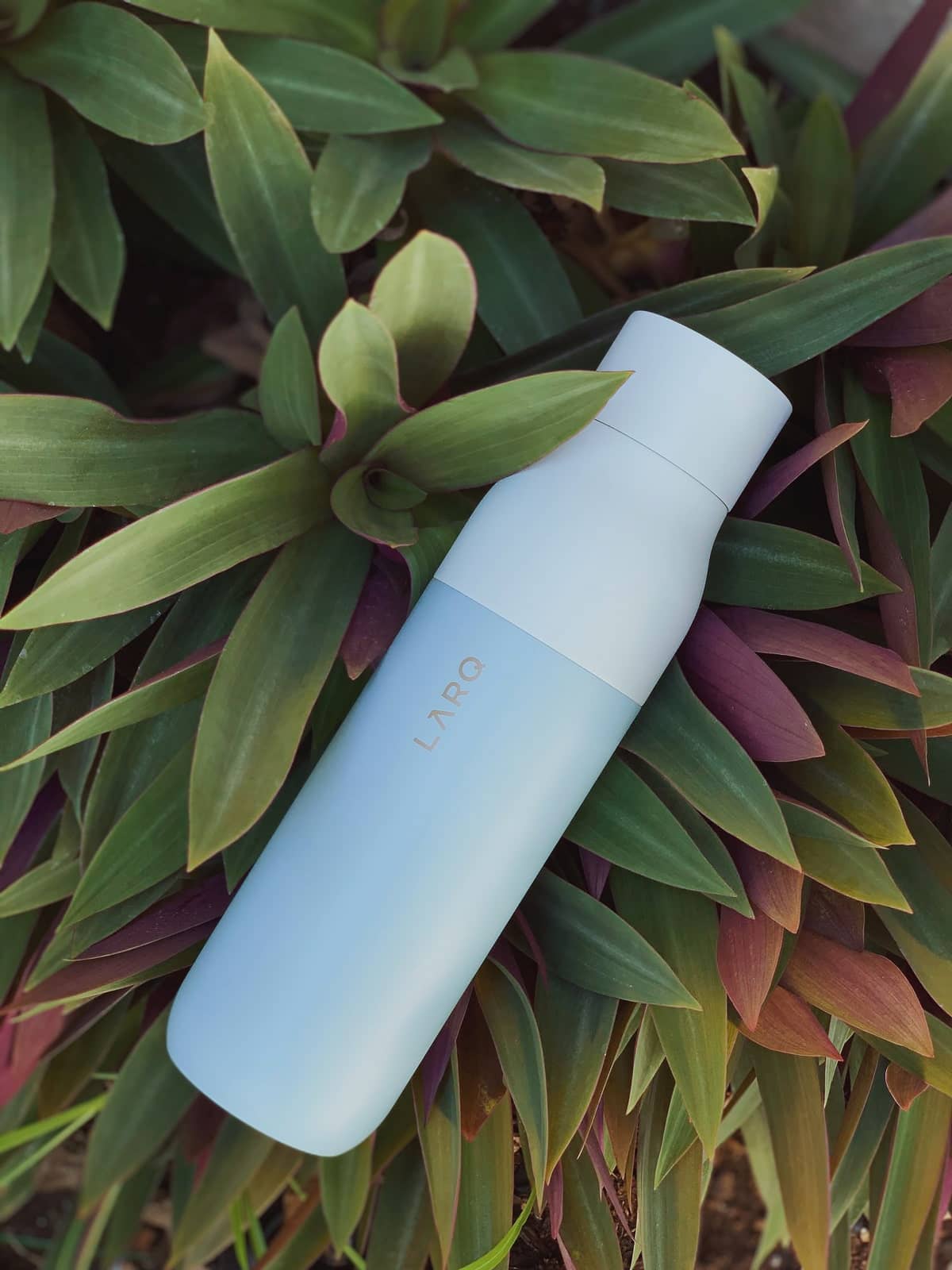 Using a reusable water bottle will help reduce the huge amounts of plastic that end up in the ocean every year. But LARQ takes things a step further by creating a reusable water bottle that's not just friendly to the environment, but also chic, inexpensive, and utterly efficient.
Made of lightweight and durable food-grade 18/8 stainless steel, the BPA-free 17oz LARQ Insulated Bottle keeps drinks cold for up to 24 hours and hot for up to 12 hours. Its award-winning two-toned design with a powdery semi-matte finish means staying hydrated has never been more stylish, so make sure to add one of these beauties to your beach packing list this summer!
Cooler: YETI Hopper BackFlip 24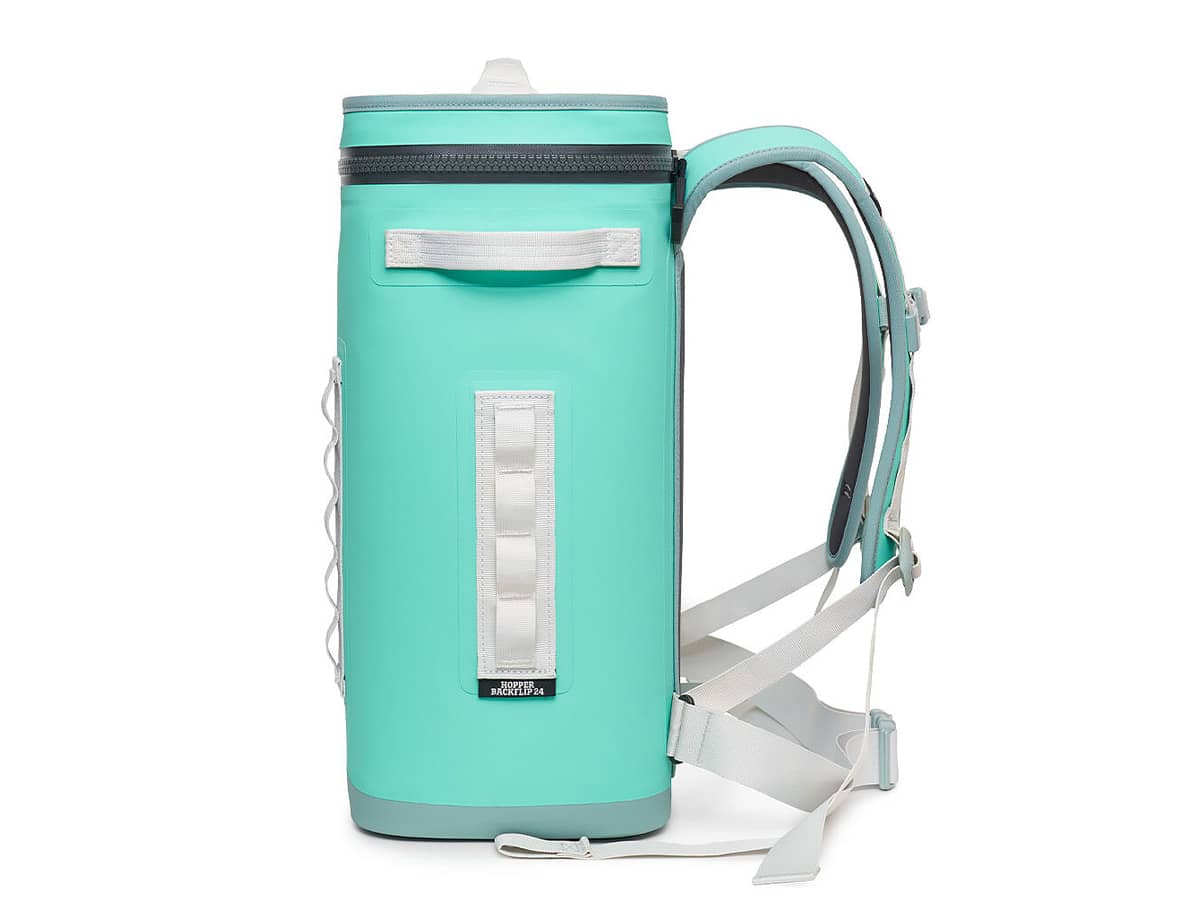 A beach cooler that can be carried as a backpack? It's possible with Yeti's Hopper BackFlip 24, a softside cooler complete with ergonomic shoulder straps, removable chest strap, and waist belt.
Made with waterproof high-density fabric, this ingenious model holds up to 20 cans (or 25 pounds of ice) while resisting mildew, punctures, and UV rays. The brand's ColdCell Insulation promises superior cold-holding, and its waterproof and leak-proof zipper is the best in the world.
Eyewear: Etnia Barcelona Roy S Sun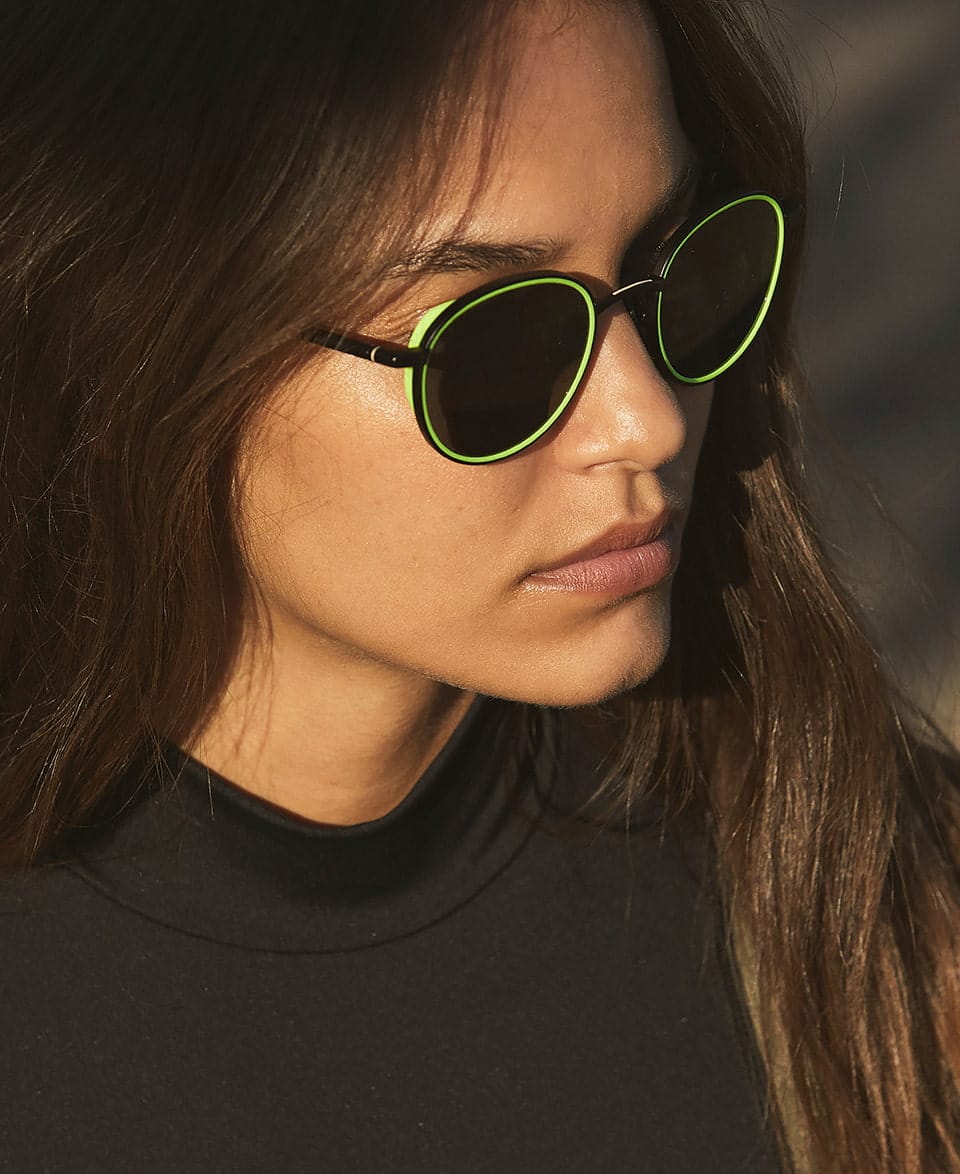 A small accessory with a big impact, sunglasses make life comfortable on the beach while adding that instant cool factor to any look. If it's sleek and contemporary you're after, look no further than these modern, minimalist shades from Etnia Barcelona's new eyewear collection.
Complete with polarized lenses and available in a variety of colorways, the Roy S Sun sunglasses combine fashion and functionality into a must-have beach item. This lightweight, unisex pair features an oval skinny metal frame with striking neon details to give the summer of 2021 some much-needed bounce.
Waterproof Camera: Olympus Tough TG-6
True to its name, Olympus' Tough TG-6 is a rugged 12-megapixel digital camera designed to survive whatever you put it through. Waterproof, shockproof, crushproof, dustproof, and even freezeproof, it's ideal for most outdoor adventures, including a trip to the beach or a diving session. As well as delivering impressive image quality, this durable point-and-shoot is packed with pro features – built-in Wi-Fi, 4x optical zoom lens, advanced shooting modes, and a multitude of sensors, to say the least.
Lunch Bag: Monogrammed Cooler Tote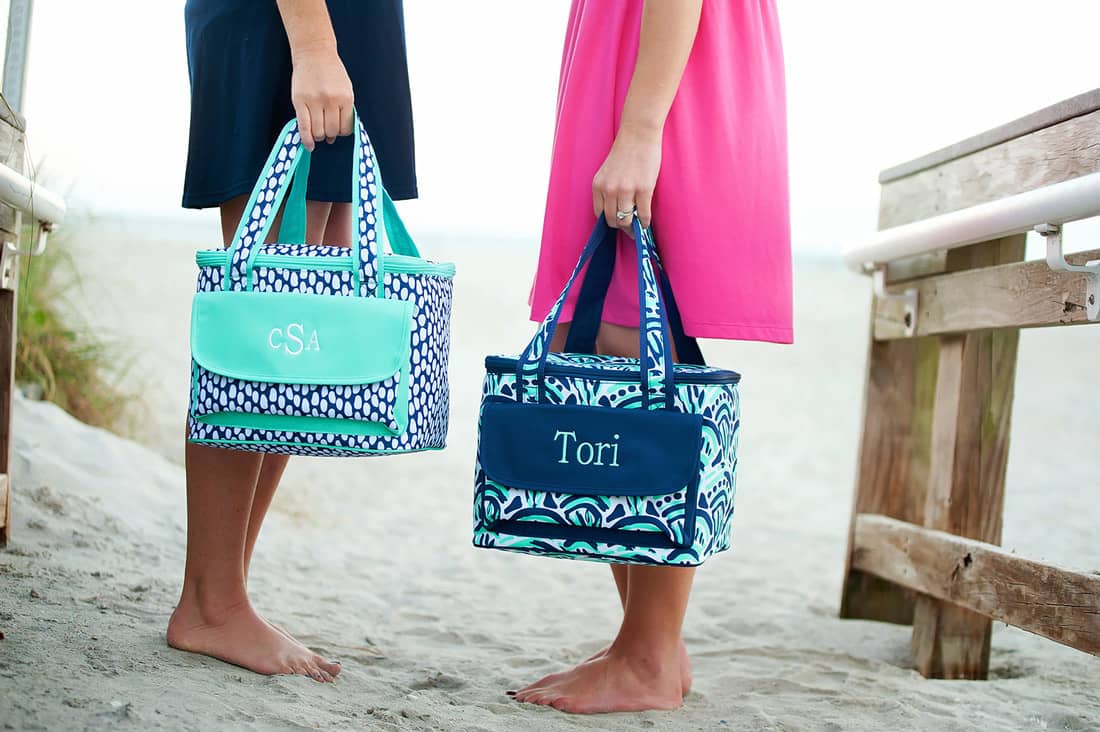 Move over, boring paper bags! Handmade totes are a much elegant way to bring your lunch to the beach these days. Insulated with sealed interior lining and complete with a handy front pocket, this tiny, lightweight cooler bag will keep your food cold and fresh in hot weather, while also making for an appealing beach accessory. And the best part, you can choose from a variety of fun, colorful fonts and also personalize your lunch box with your initials in the color of your choice.
Sun Shelter: Bondi Beach Tent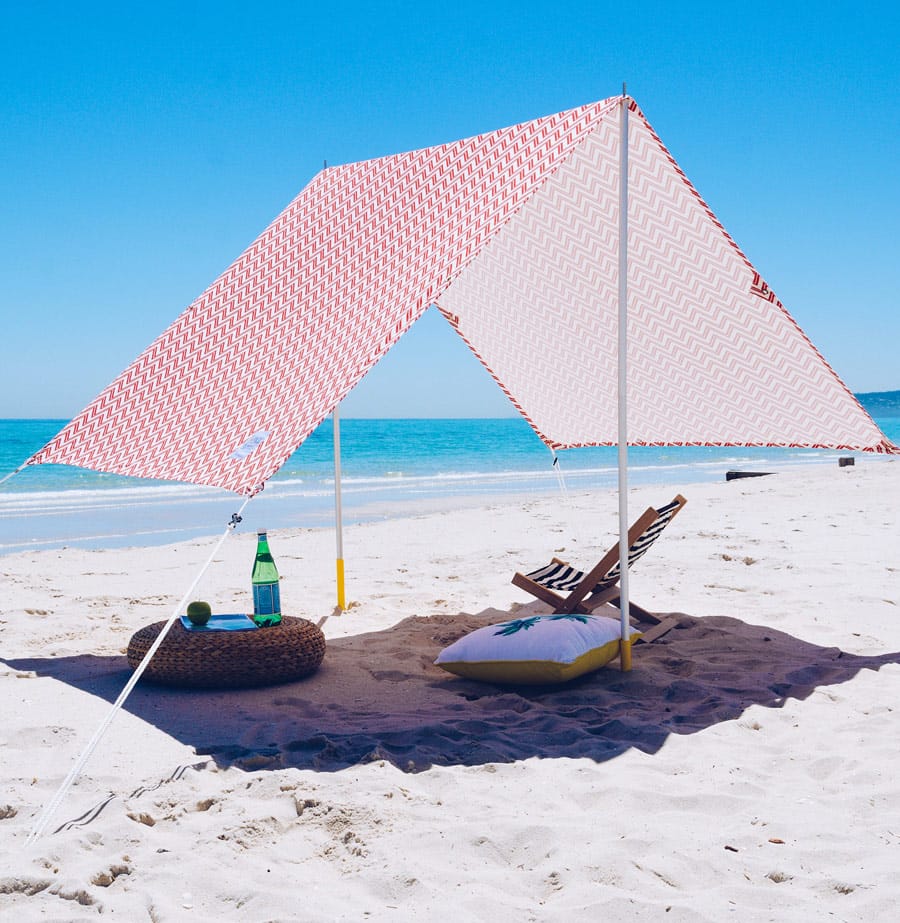 A stylish alternative to the common beach umbrella, this slick, versatile canopy from Lovin' Summer keeps sun worshippers protected from harmful UV rays while also making a fashion statement. Its 100% cotton canvas blocks 97% of UV rays thanks to an integrated Ultraviolet Protection Factor (UPF) of 40, and the smart and beautiful A-line design allows for pleasant airflow.
The Bondi Beach Tent can be easily assembled by one person, but provides shade for the entire family.
Swimwear for Him: Orlebar Brown's Eden Bulldog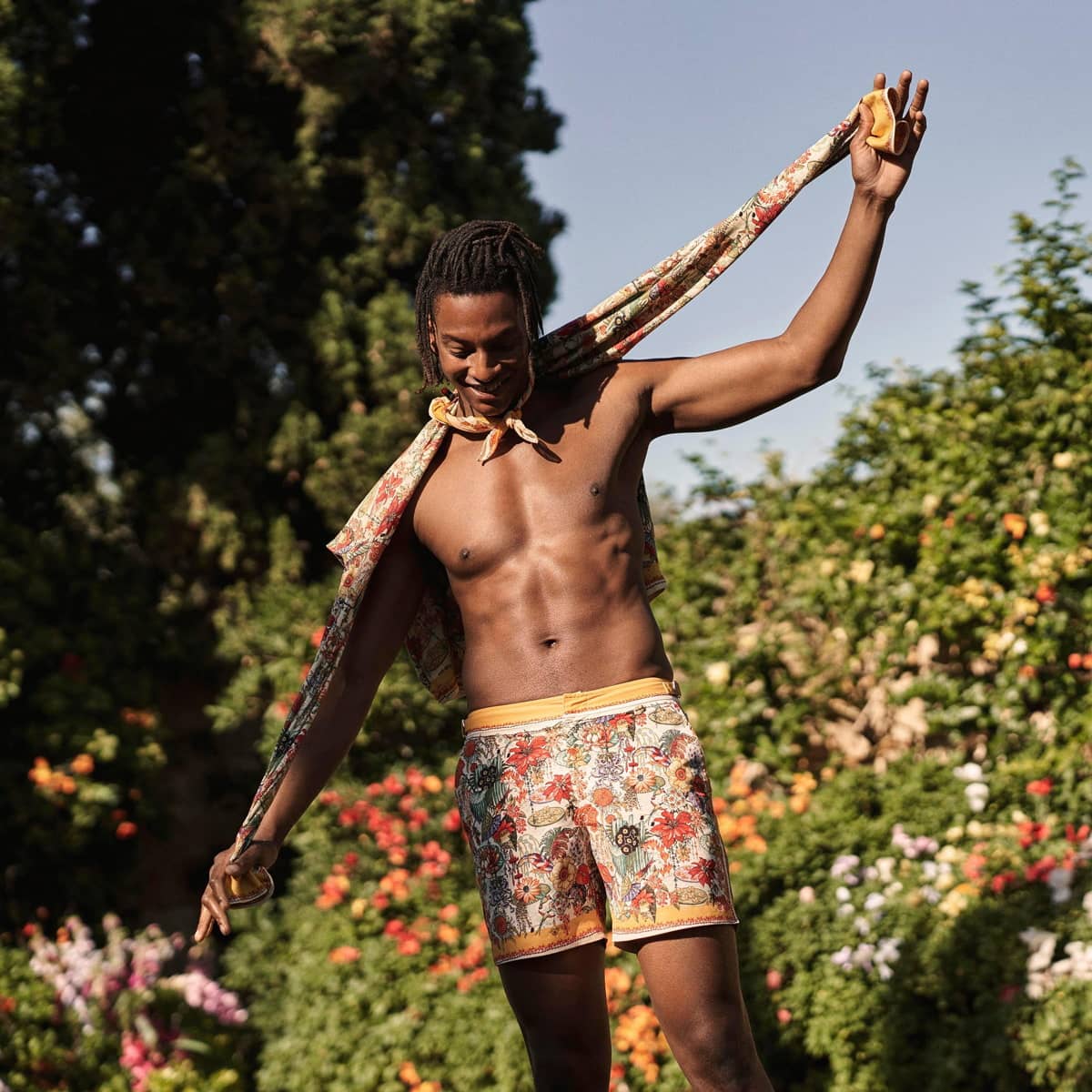 Stand out at the beach this summer with these cool, quick-drying Bulldog swim shorts from Orlebar Brown. Fun, comfortable, and expertly tailored, the brand's Bright Gold Eden Print Mid-Length Swim Shorts are definitely some of the trendiest beachwear around. This particular pair sports a vintage-inspired floral print with bright-gold border and has adjustable side-fasteners for a perfect fit.
Swimwear for Her: Billabong X Salty Blonde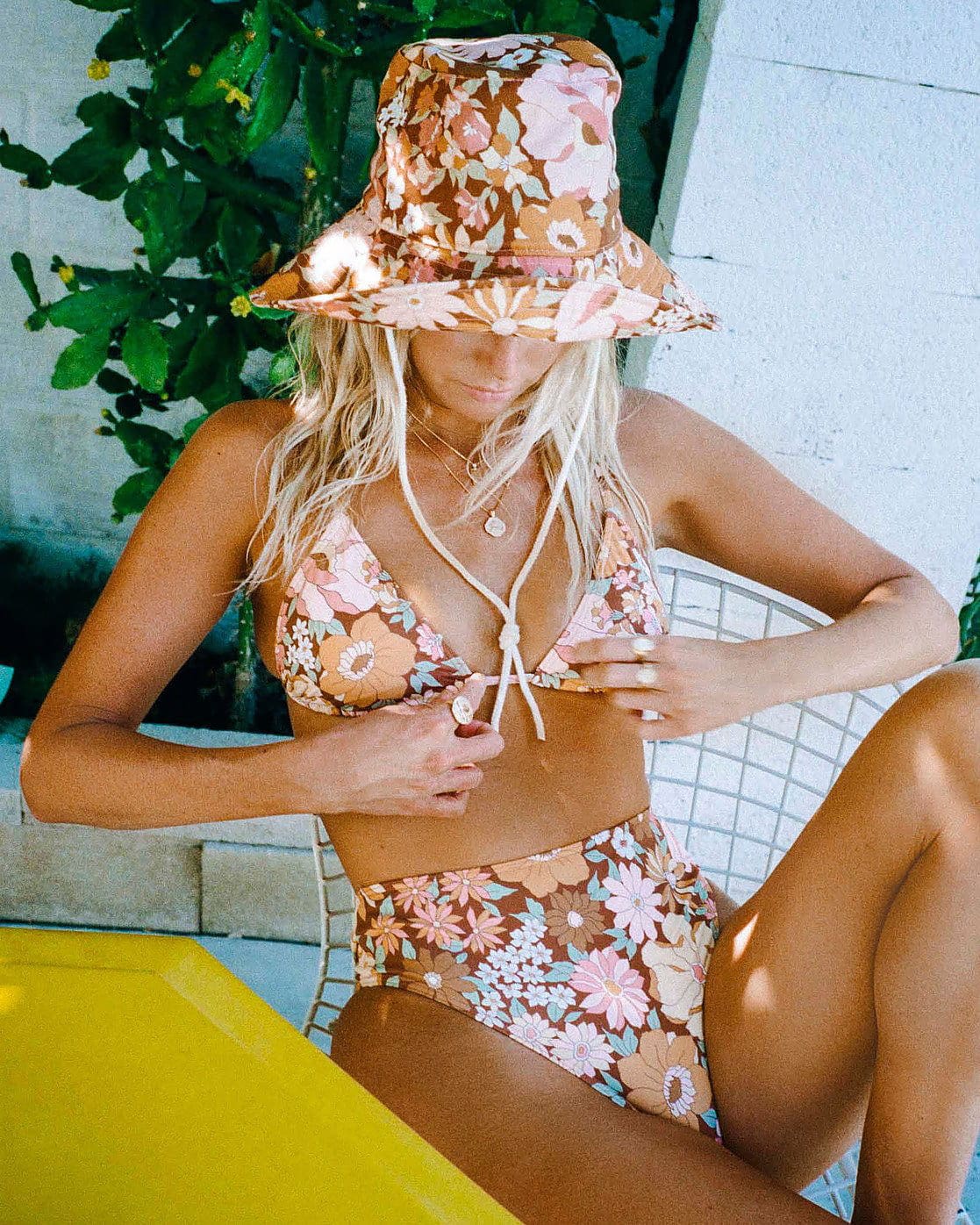 Designed in collaboration with Halley Elefante, the Instagram influencer behind @TheSaltyBlonde, Billabong's Salty in the 70' collection is not only steeped in nostalgic cool but also made with sustainable materials. Inspired by Southern California in the '70s, the dreamy retro florals and groovy checker patterns give you an instant dose of positivity, while details like off-the-shoulder straps, adjustable slide triangles, and knotted bows make these pieces fresh and sophisticated.
Swimwear Bag: Matador Droplet Wet Bag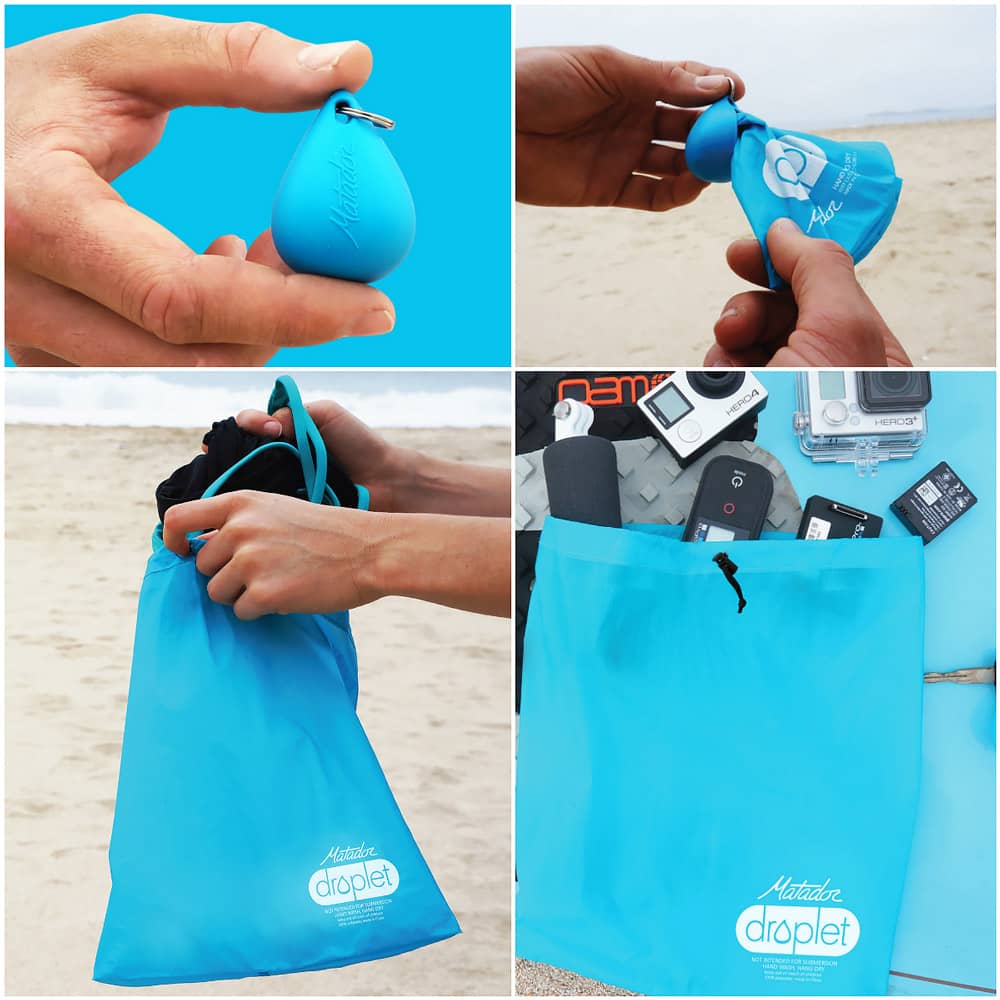 Designed to hang on a key ring, Matador's Droplet wet bag is a must-have for any self-respecting bather. Ultra-compact and completely waterproof, this handy beach accessory will keep your wet bathing suit separate from your other beach stuff, but it can also be used as a dry bag for electronic gadgets.
Unisex Footwear: Crocband Flip by Crocs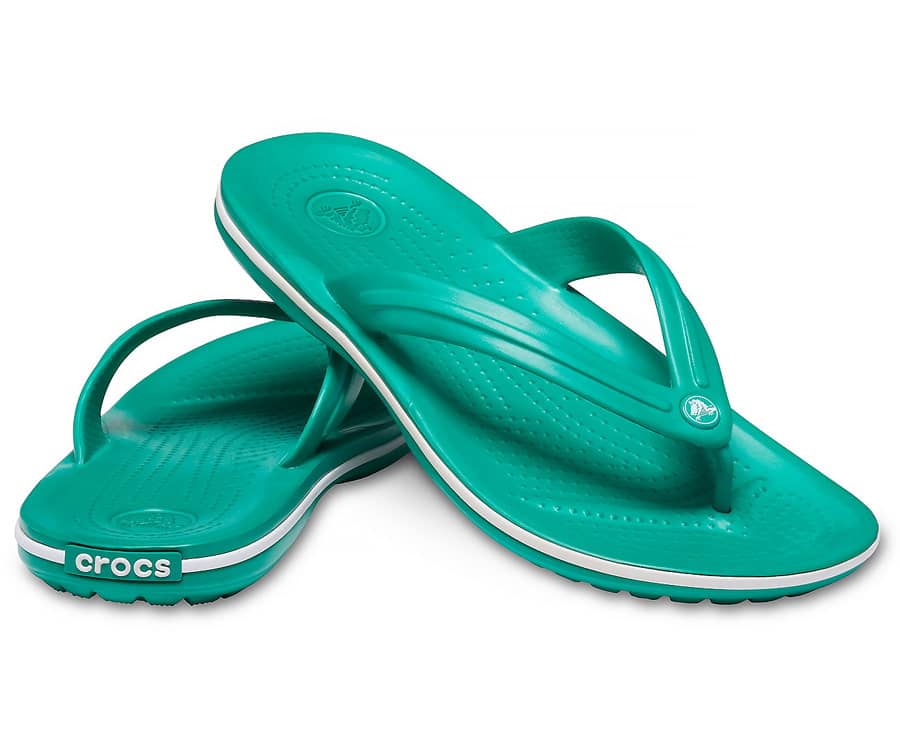 Walking barefoot on the sand is one of life's greatest pleasures, but most of the time, you'll still need something comfortable to slip your feet in. If a beach vacation looms on the horizon, the Crocband Flip should be the next item on your summer shopping list.
Crafted from the brand's revolutionary Croslite material, they provide lightweight comfort and maximum cushioning. Additionally, they're easy to clean & dry, water and odor resistant, and antimicrobial. Add a durable, no-frills design in countless stylish colors and you have the perfect pair of warm-weather footwear for both the beach and the boardwalk.
Sun Hat: Cuyana Folding Panama Hat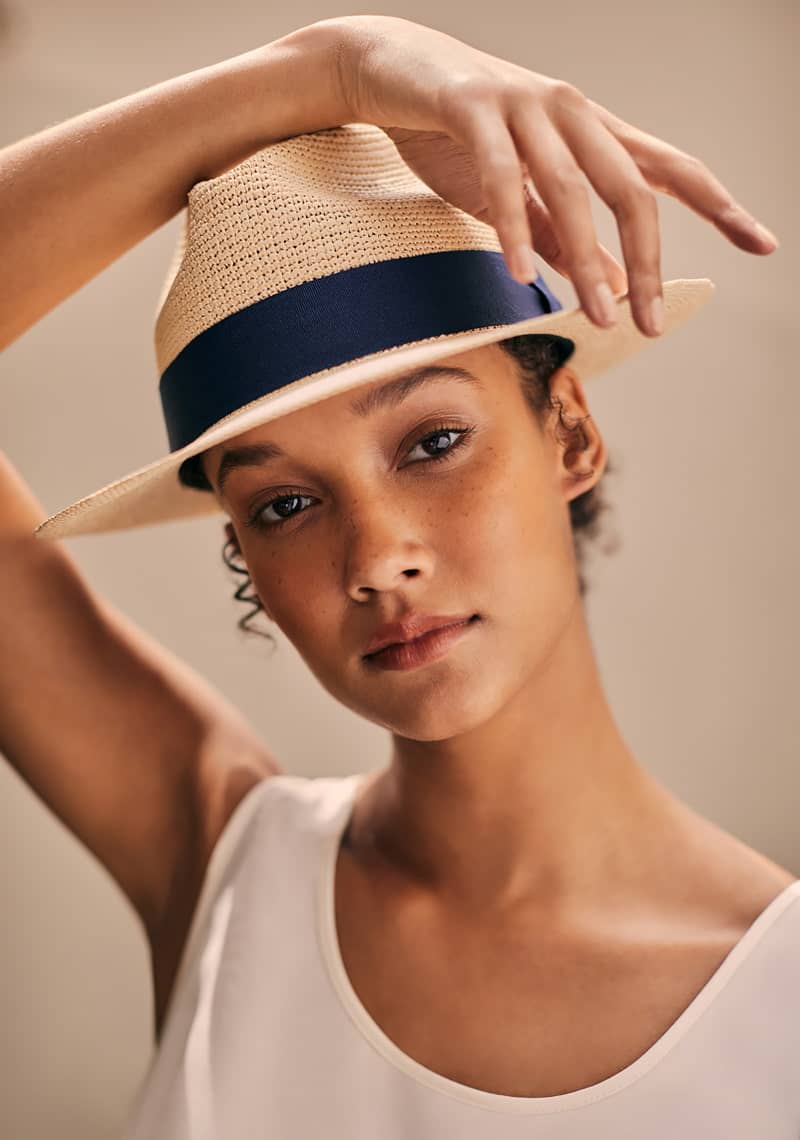 Top off your seaside outfit with a timeless straw hat that keeps you cool, stylish, and protected on hot summer days. Handwoven in Ecuador from natural Toquilla straw and complete with an interior adjustable band, Cuyana's Folding Panama Hat oozes vacation vibes and tropical elegance while remaining highly functional. And the best part, its collapsible design makes it the perfect beach accessory to pack for your coastal trip.
Portable Shower: NEMO Helio Pressure Shower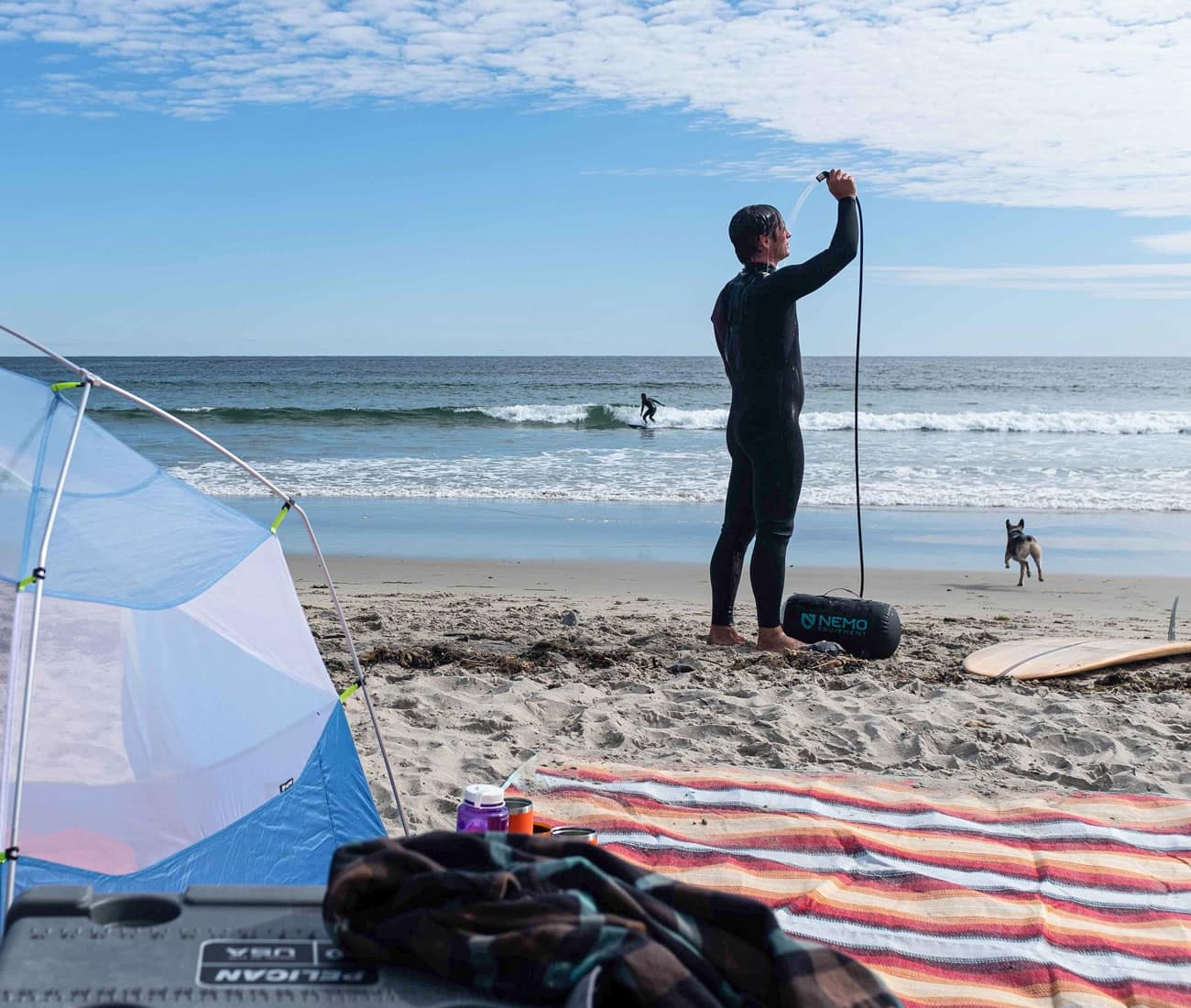 With a water capacity of 2.9 gallons and a complimentary foot pump, the award-winning Helio Pressure Shower is, no doubt, one of the best portable showers out there. It sits securely on the ground and delivers a pressurized spray for up to 9 minutes, which makes it an excellent beach gadget whether you are an avid surfer who needs to rinse off his gear or just a nature lover always venturing to remote stretches of sand.
Beach Bag: CGEAR's Classic Sand-Free Canvas Tote
Add a cool nautical touch to your next coastal getaway with this oversized carryall by CGEAR. Made of water-resistant mold-free material, the Navy Stripe Canvas Sand-Free Tote is light and comfy on your shoulder, yet roomy enough for your towel, beach read, and all the other summer essentials you need for a day of fun in the sun. Good looks and versatility aside, the bag features a unique sand-free technology that allows sand and other particles to fall right through its mesh-like fabric, making it one of the best beach accessories on the market.
Foldable Lounger: Picnic Time Beachcomber Beach Mat
Combining the comfort of a folding chair with the ease and convenience of a beach mat, this foldable ground-level lounger from Picnic Time is sure to become your new favorite summer accessory. Fully padded and complete with reclining backrest, the Beachcomber is as comfortable as it is lightweight. It also features a large zippered pocket to keep your essentials safe and folds flat into a tote bag with an adjustable shoulder strap.
Portable Safe: SAFEGO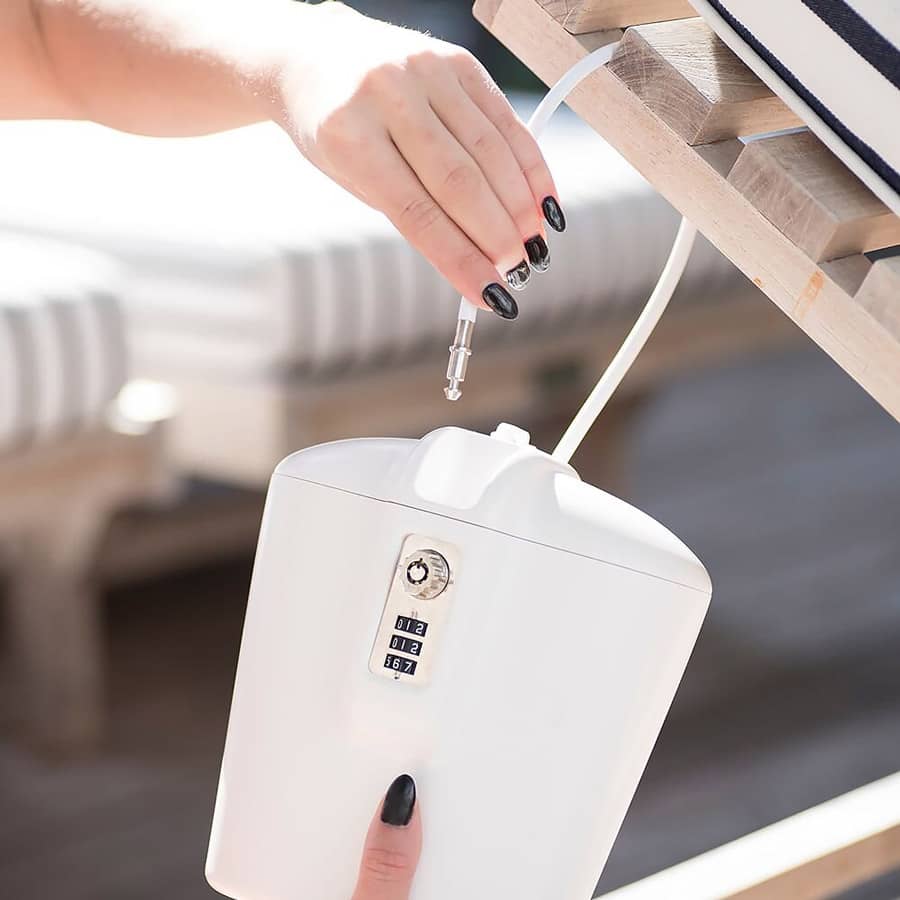 Keep your valuables safe by the seashore with SAFEGO, a portable travel safe and lock box designed to attach to most beach furnishings out there. Stylish, durable, and gloriously lightweight, the all-in-one security device locks with a key or a tree number combination and is capacious enough to hold your wallet, phone, watch, and jewelry when you head into the water or play in the sand.
Sun Protection: Beautycounter Countersun Mineral Sunscreen Lotion SPF 30
If there's one item that can't be missing from your beach essentials packing list, it's sunscreen. Our bet for natural, organic, mineral-based sun protection is Beautycounter's Countersun Mineral Sunscreen Lotion SPF 30, a lightweight zinc oxide formula that protects against harmful UVA, UVB, and blue light while leaving your skin hydrated. Infused with antioxidants and aloe vera, this water-resistant product is safe for all skin types and absorbs seamlessly.
Water Sports: Bote Breeze Aero Inflatable Stand Up Paddle Board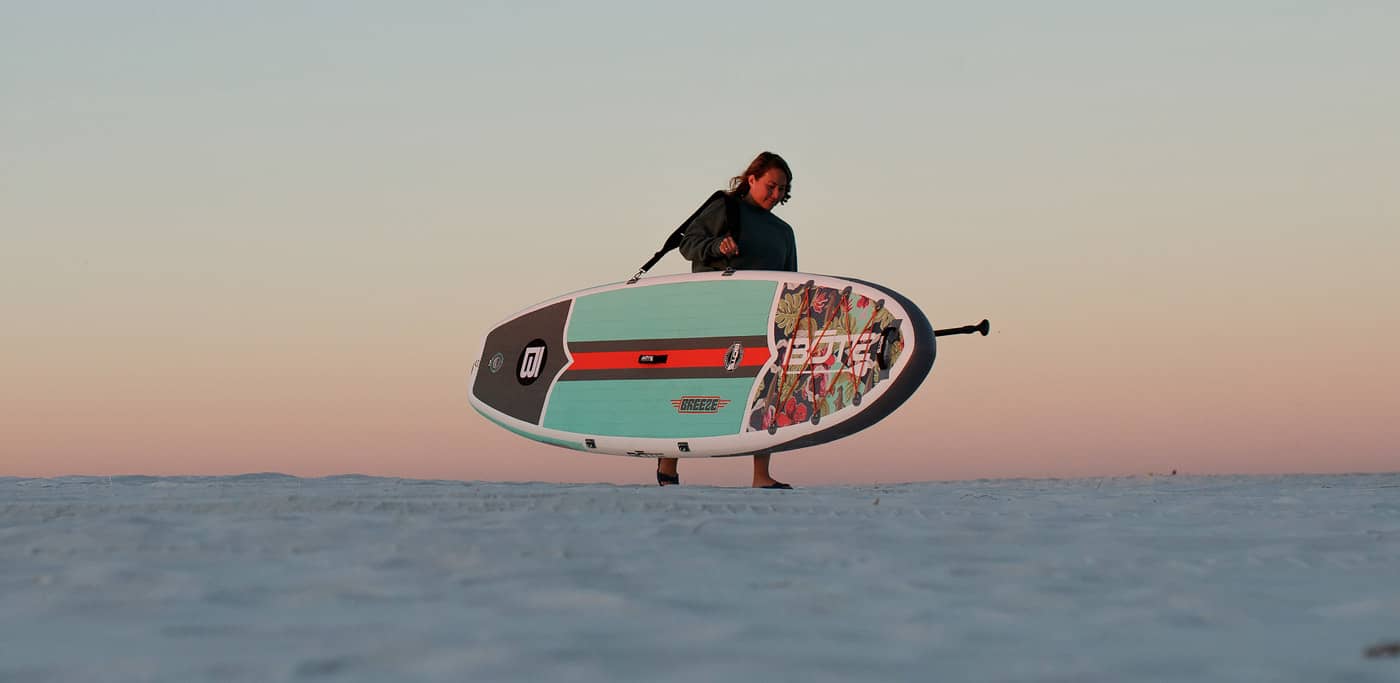 Who's ready for hours of entertainment by the sea? A full-sized SUP which folds down to half the size of a regular inflatable paddle board, the Bote Breeze Aero Inflatable Stand Up Paddle Board is designed for maximum performance.
Thanks to its advanced AeroULTRA Technology, this revolutionary product delivers unparalleled convenience without sacrificing performance or durability. In fact, you'd be hard-pressed to find a more versatile and easier-to-transport paddle board anywhere on the market. Completing the package is a 3-piece adjustable SUP paddle, a removable center fin, repair kit, hand pump, and a travel bag for easy transport. We love the Native Floral Jaws, but there are 3 style options to choose from.
Game: Frescobol Carioca's Beach Bats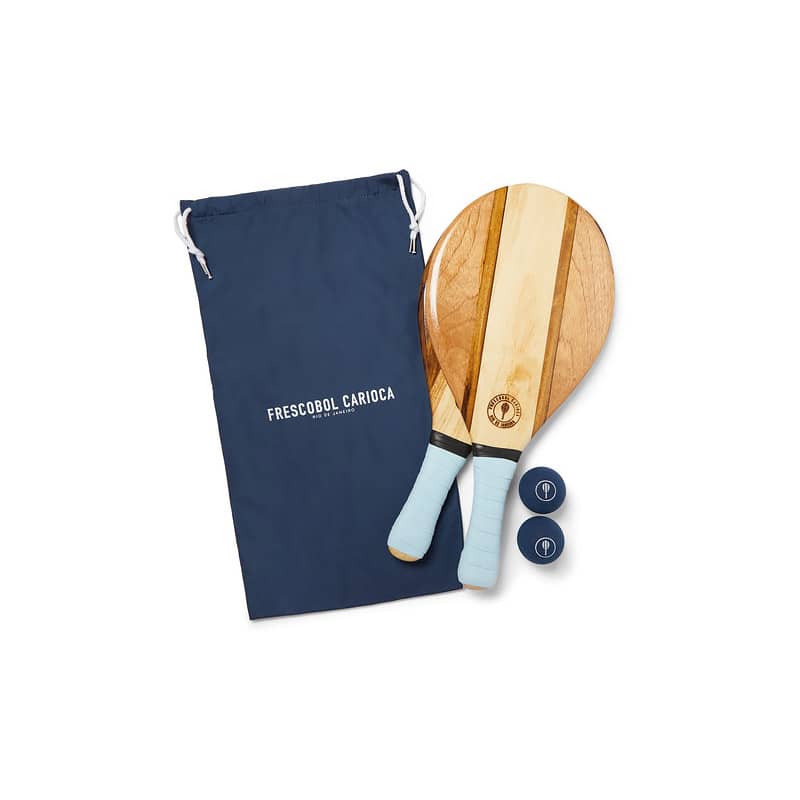 If spending the whole day sunbathing sounds boring to you, hit the beach Brazilian style by playing the nation's favorite game – Frescobol.
Classy, active beachgoers will definitely appreciate the quality and beautiful design of Frescobol Carioca's beach bats, each handcrafted by local artisans from carefully chosen reclaimed wood.
The Trancoso Wooden Beach Bat And Ball Set comes with a waterproof bag and makes for a cool beach toy for adults, whether the destination is Ipanema, Copacabana, or a remote stretch of coastline on the other side of the globe.
Water Toy: Sunnylife Mermaid Luxe Lie On Float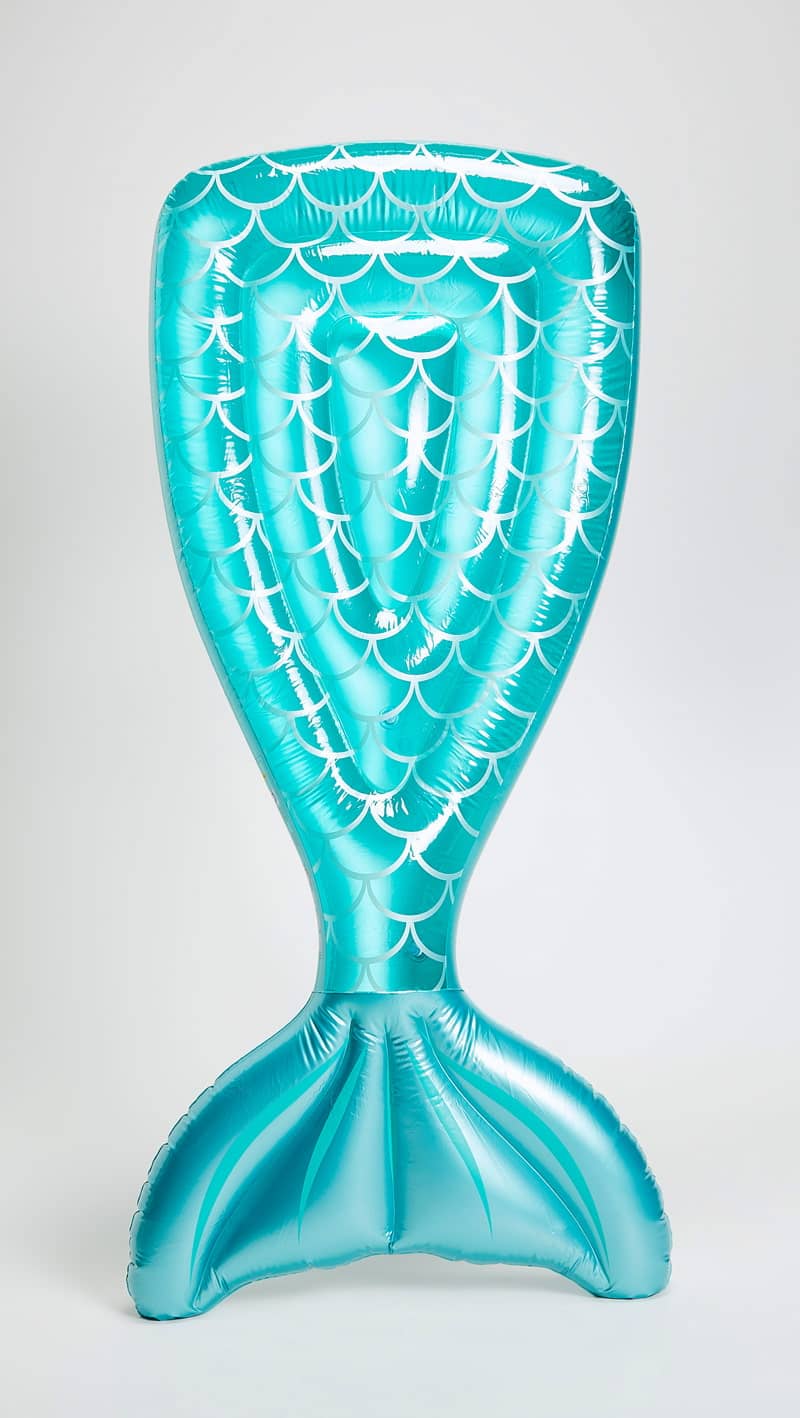 Does it get more summery than a giant pool inflatable? This year, cool off in style on this aqua blue mermaid tail from Australian brand Sunnylife. Chic, comfortable, and Instagram-ready, the Mermaid Luxe Lie On Float is sure to brighten up your beach days and poolside sessions. At 31.5 x 76.8 x 7.1 in, it's the perfect place to work on your tan undisturbed. Plus, it comes with a repair patch in case there's an accidental puncture.
Beach Towel: Sunnylife Summer Games Towel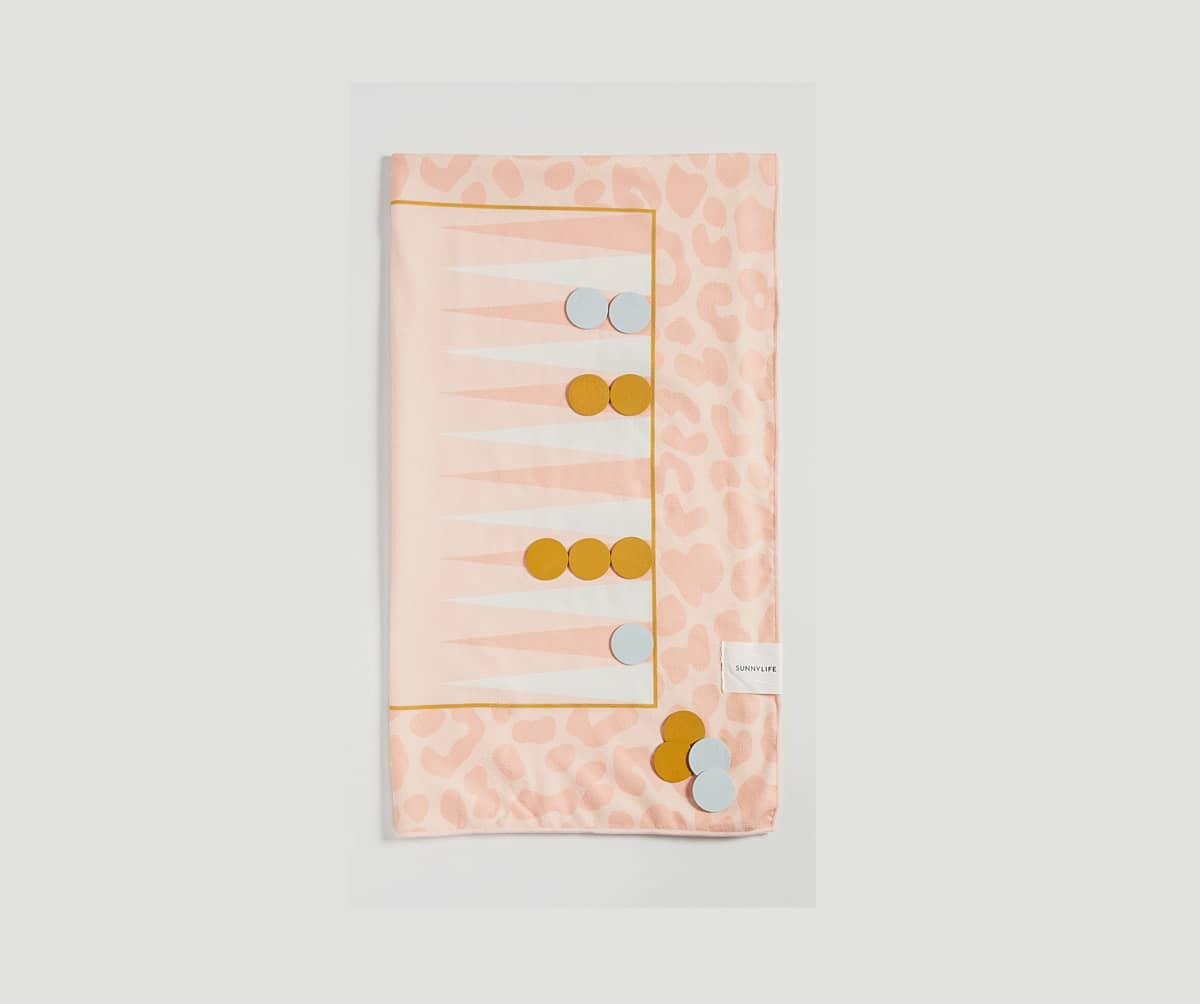 Because life is too short for dull beach towels. Printed with chess and backgammon boards, the Summer Games Towel from Sydney-based beach lifestyle brand Sunnylife is the latest seaside accessory, one that will inject a little extra fun into your sun-kissed escapes.
Made from the brand's innovative AbsorbLite microfiber, it's highly absorbent, blissfully lightweight, and small enough to fit easily in any beach bag. It also comes with 30 wood playing pieces.
Portable Charger: Goal Zero Flip 24 Power Bank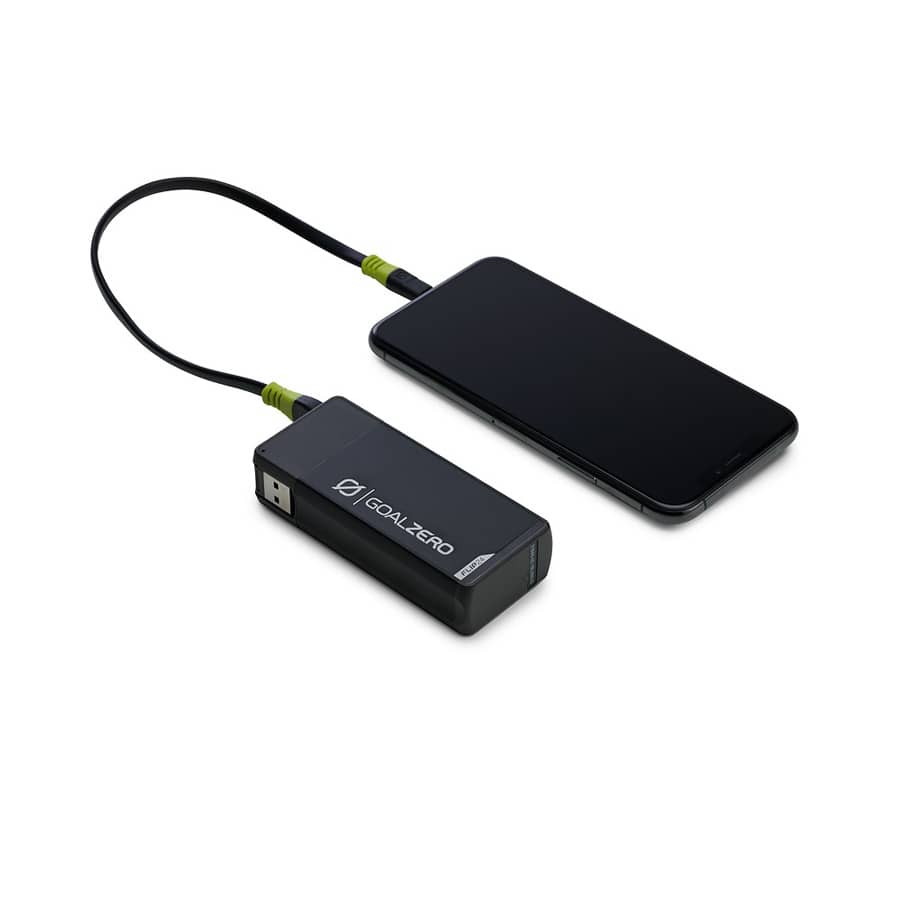 Give your power-hungry devices a boost when out and about with this pocket-friendly portable charger from Goal Zero. Equipped with a 24 Wh, 6700 mAh battery, the Flip 24 is ideal for small gear like cameras, headlamps, and GPS units, and can charge your smartphone on the go two times before needing a recharge. When it's out of juice, this power bank can be charged up either via USB or one of the brands' groundbreaking portable solar panels. Plus, it has a sleek design and comes in classic black, as well as vibrant green and blue shades, to match your mood and personal style.