This post contains affiliate links, which means we may receive a small commission, at no additional cost to you, if you make a purchase through these links. See our full disclosure here.
Whether it's a trip to the beach, a road journey across the country, or a flight overseas, it's always fun to bring your four-legged companion along for adventures. But traveling with your cat or dog can be challenging. From finding pet-friendly hotels to having all the right paperwork, there's a lot to think about when taking your furry friend on vacation.
Luckily, there's a variety of interesting pet travel gear out there that may sweeten the ride while also keeping your canine or feline family member happy and safe on the go. We've done the research and gathered some of the best pet travel accessories for animal lovers vacationing with their tail-waggers.
Bubble Pet Carrier by U-Pet
Carry your furry friend in comfort and style with the Bubble Pet Carrier by U-Pet. Perfect for curious cats and small dogs, this travel bag sports a quirky, foldable design with built-in security leash, mesh panels & ventilation holes, as well as a protruding semi-sphere window that allows a view of the outside world.
Complete with adjustable straps and a carrying handle, the tote acts as a mobile bed for your pet, a car seat, an in-cabin airplane carrier, and even a backpack for exploring the town together.
Ellie's Adorable Yellow Dog Raincoat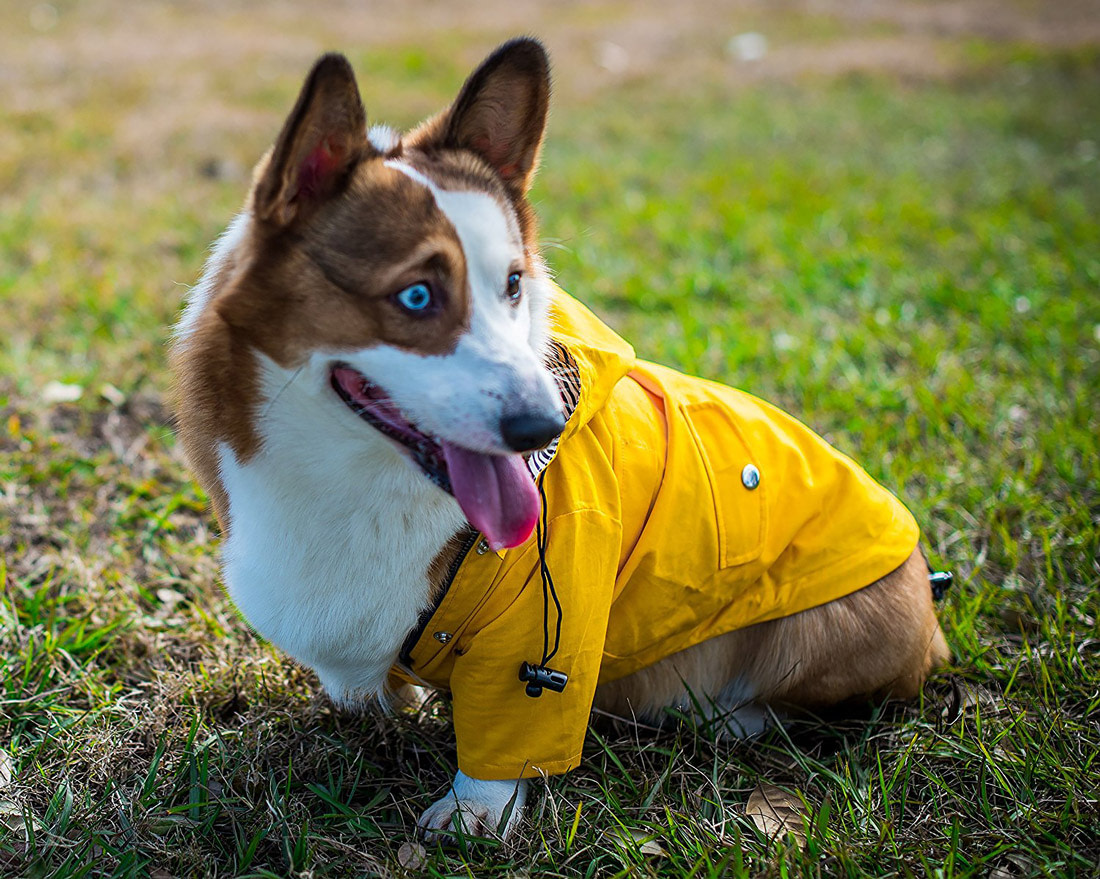 Keep your dog dry and trendy when out and about with Ellie Dog Wear's bright yellow Rainy Day Raincoat. Designed to fit any dog breed, this adjustable, easy-to-wear jacket is completely water-resistant and comes with a removable hoodie to help protect your pup's head from heavy downpour. Its buttoned pockets are perfect for storing treats and small toys on long walks.
Paw Plunger
Complete with removable, extra-soft bristles, this ingenious cleaning device makes an essential travel accessory for animal lovers who like to take their pets on road trips and camping excursions. Simply fill the container with water, dip your pet's dirty paws in, and let Paw Plunger do all the work. You'd be hard-pressed to find a quicker, more effective way to remove mud, dirt, and sand from your dog's paws!
Portable Pet Water Bottle
Make sure your pet stays healthy and hydrated when traveling with the ANREONER Portable Water Bottle. Made of food-grade materials, this stylish water dispenser can hold 350 ml of water and features a smart leakproof design with a big trough for easy drinking. Quenching your pet's thirst on the go has never been easier!
Yacht Dog Float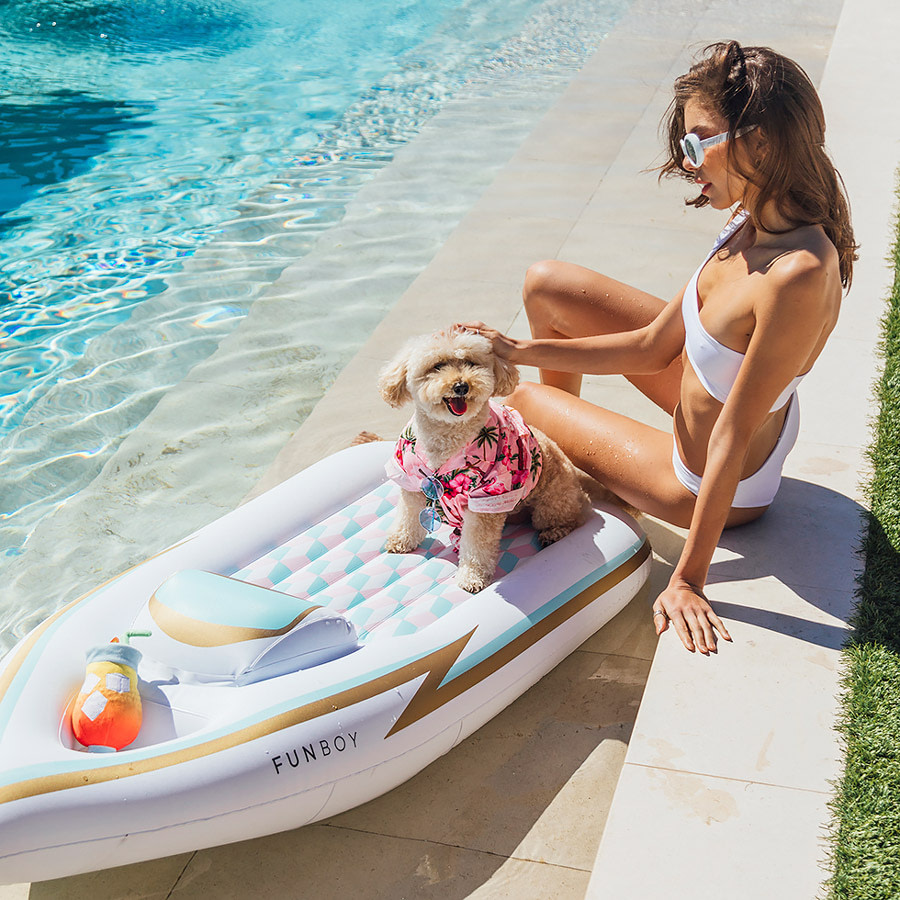 Your four-legged pal deserves the best in life, so why not offer him a summer to remember with this original boat-shaped inflatable created especially for dogs. Made of thick, puncture-resistant vinyl, the limited edition FUNBOY x Bark Yacht Dog Float holds up to 70 pounds and comes with a reinforced compartment for treats & toys. It also matches FUNBOY's slick adult-sized Yacht Float for the ultimate poolside Insta snaps with your furry BFF.
Kurgo Auto Zip Line for Dogs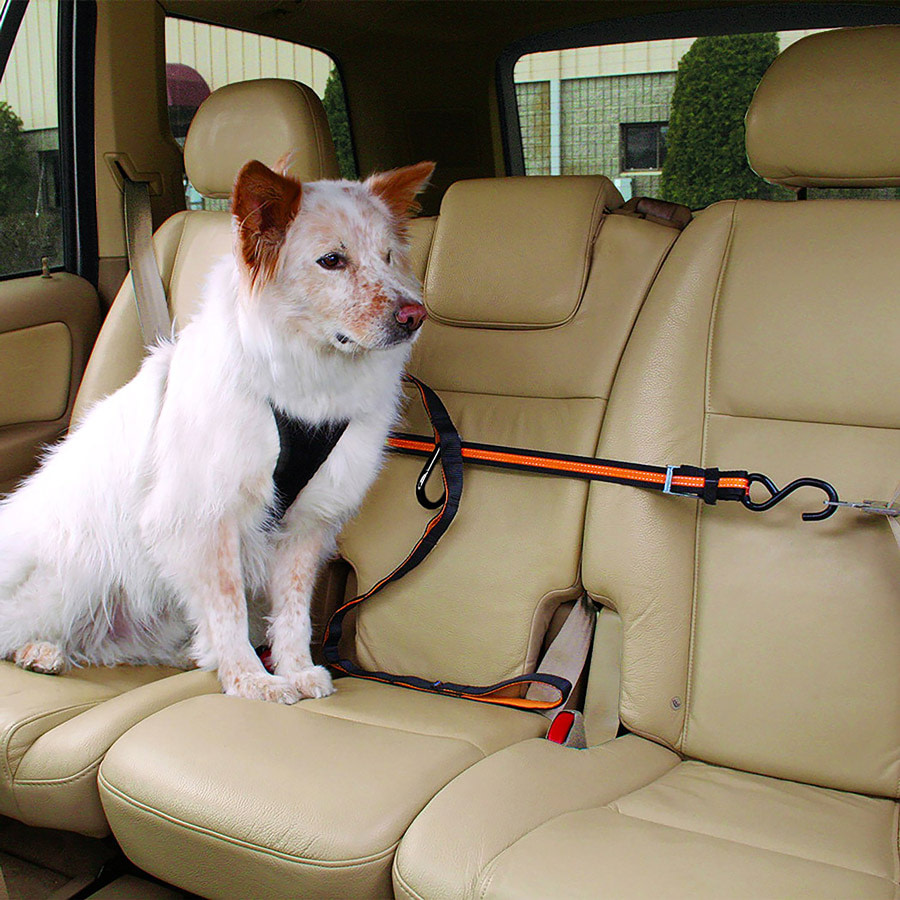 On your next road trip, transform your car (or boat) into a dog-friendly zone with Kurgo's Auto Zip Line, an innovative pet accessory designed to keep your canine companion secure while the vehicle is in motion. The product combines a zip line that hangs between any two fixed points with a detachable leash, allowing your dog some freedom to move back and forth while also keeping him restrained in his area, so he does not jump out of the window or distract you while driving.
Whistle 3 Pet Tracker & Activity Monitor
One of the best GPS dog trackers on the market, Whistle 3 fuses cutting-edge GPS, Wi-Fi, and cellular technology to monitor your pet's daily activities and pinpoint his location anywhere in the United States. The ingenious pet gadget attaches to any collar up to 1 inch wide and operates via a free, intuitive app, which uses Google Maps for tracking and also lets you set up safe zones, sending you notifications when your buddy is not within them.
The Whistle 3 GPS Pet Tracker & Activity Monitor works exclusively in the United States and requires a subscription plan for cellular connectivity (plans start at $6.95/month).
Dog Car Seat Cover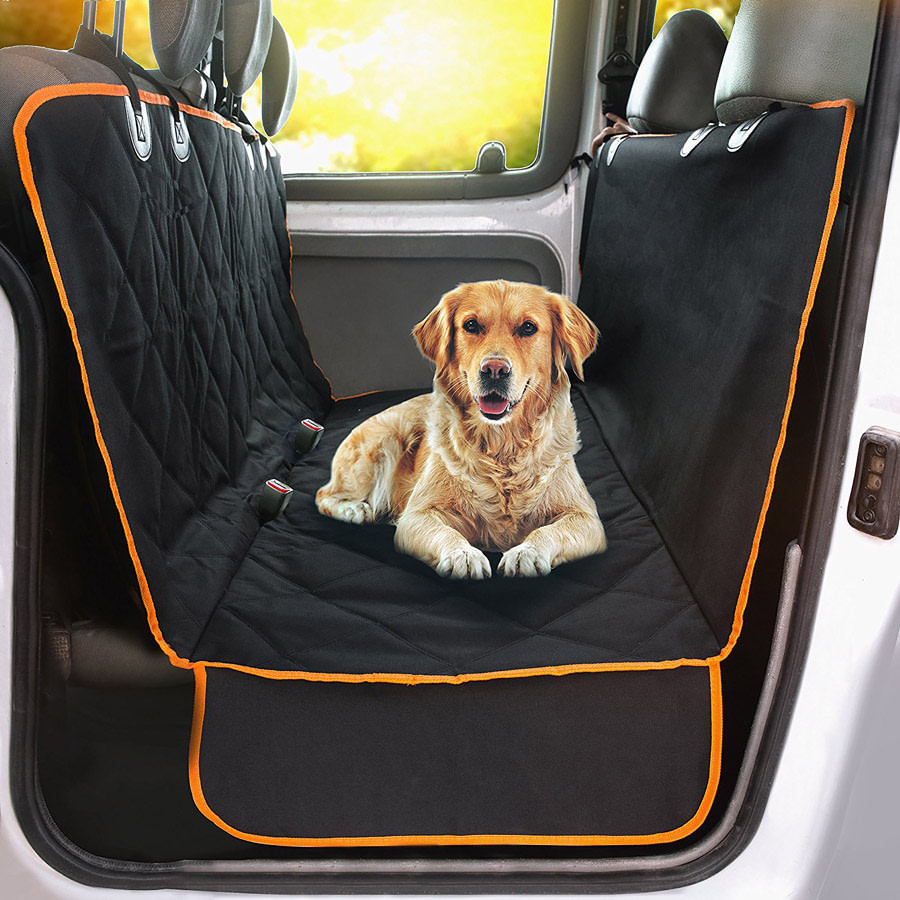 A car seat cover is one of the best investments for those who travel with dogs frequently. On your next adventure, keep your car protected and your canine companion comfortable with the Doggie World Dog Car Seat Cover.
Complete with adjustable straps and anchors, this durable, versatile pet hammock is easy to install, providing a secure spot for your barking baby to play and relax during the ride without damaging your automobile's upholstery.
Portable Dog Bath System
BarkBath allows you to thoroughly clean your furry family member virtually anywhere. This portable dog bathing system by Bissell works like a small vacuum cleaner, requiring just a small amount of water and no-rinse shampoo to wash your canine from head to tail with no mess whatsoever.
Ideal for almost any length of fur, the unit comes with a separate tank for dirty water and can be used wherever there's a power source – RV's, campgrounds, and pet-friendly hotels included.