This post contains affiliate links, which means we may receive a small commission, at no additional cost to you, if you make a purchase through these links. See our full disclosure here.
Point and shoot cameras have gotten somewhat of a bad rap; for some, the phrase is synonymous with low-quality photos and little to no ability to manipulate the exposure. But as consumer demands are increasingly led by trends like minimalism and single-bag travel, compact cameras are having a bit of a renaissance.
To meet consumer demand, even legacy manufacturers are pouring cutting-edge innovations and materials into models previously only marketed to laypeople, pushing them to the point where they can produce images that stand toe-to-toe with their DSLR counterparts.
In 2022, you can find a plethora of user-friendly cameras that can deliver professional-level images in a body small enough to keep in your pocket. If you're looking for your first camera or just something more portable, below you'll find some of the best point and shoot cameras on the market today.
Fujifilm X100V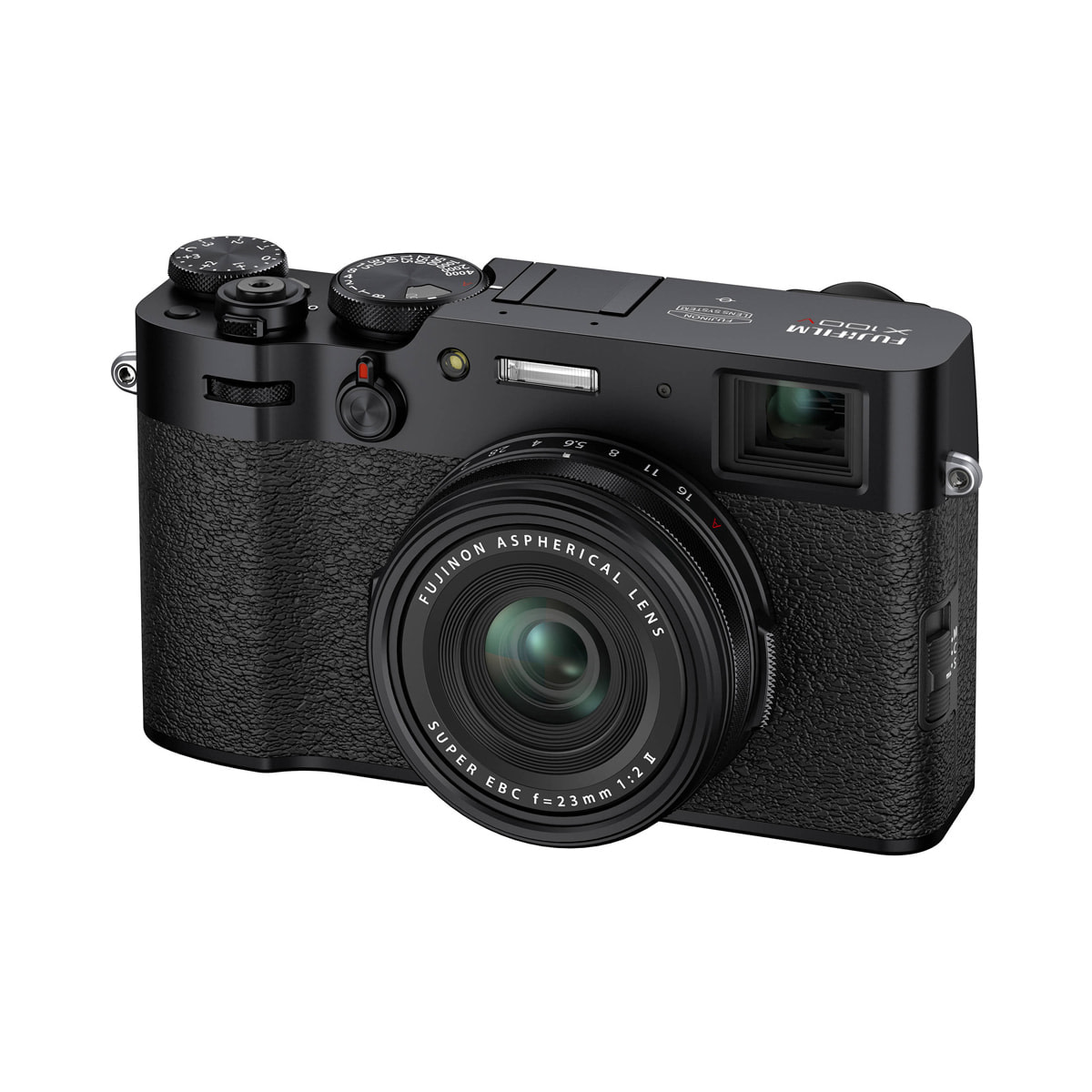 While many digital cameras have opted for screen-only framing to minimize their size, the Fujifilm X100V has both an electronic and an optical viewfinder you can switch between on the fly. The former is much like the screen on any typical digital camera, though it's a supercharged, high-luminance panel ideal for shooting on even the sunniest days. The latter will give you the feel of a classic camera, but with the added benefit of parallax-correcting technology that gives you a better understanding of your subject by rendering it in a way that more closely emulates what you see with the naked eye.
Olympus Tough TG-6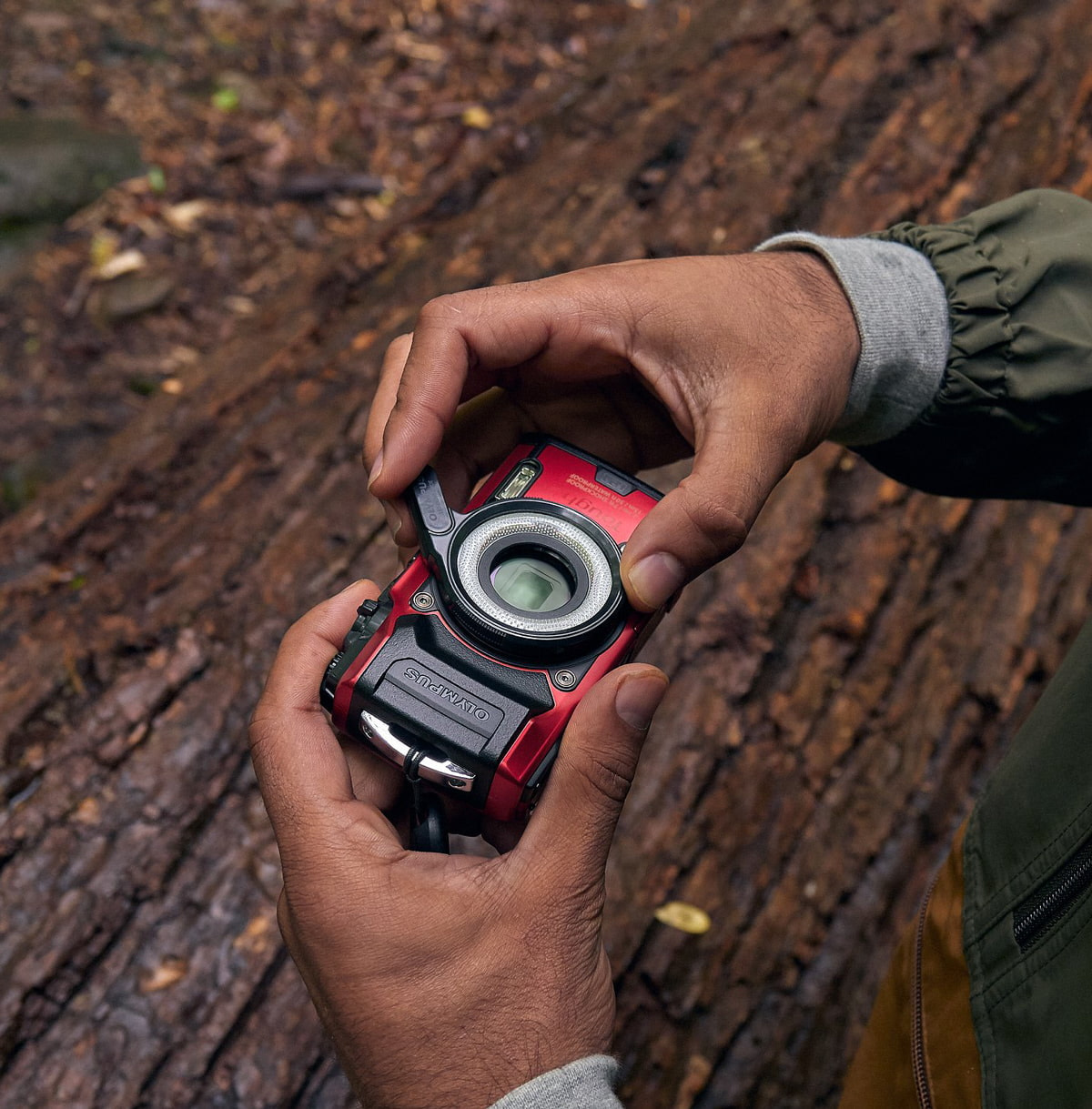 If your travels take you to extreme conditions, you'll be intrigued by the Olympus Tough TG-6: one of the most versatile and durable small cameras on the market that can still deliver exceptional results.
While not quite as compact as some rival point and shoots, the minimal extra bulk is spent creating a crushproof body that can withstand drops from up to 7 feet and up to 220 pounds. It's made to handle some of the most extreme weather conditions with protection against dust, cold, and water, so it can accompany you on a summit attempt, scuba diving, or even on a dune buggy excursion without being worse for wear.
Sony RX100 VII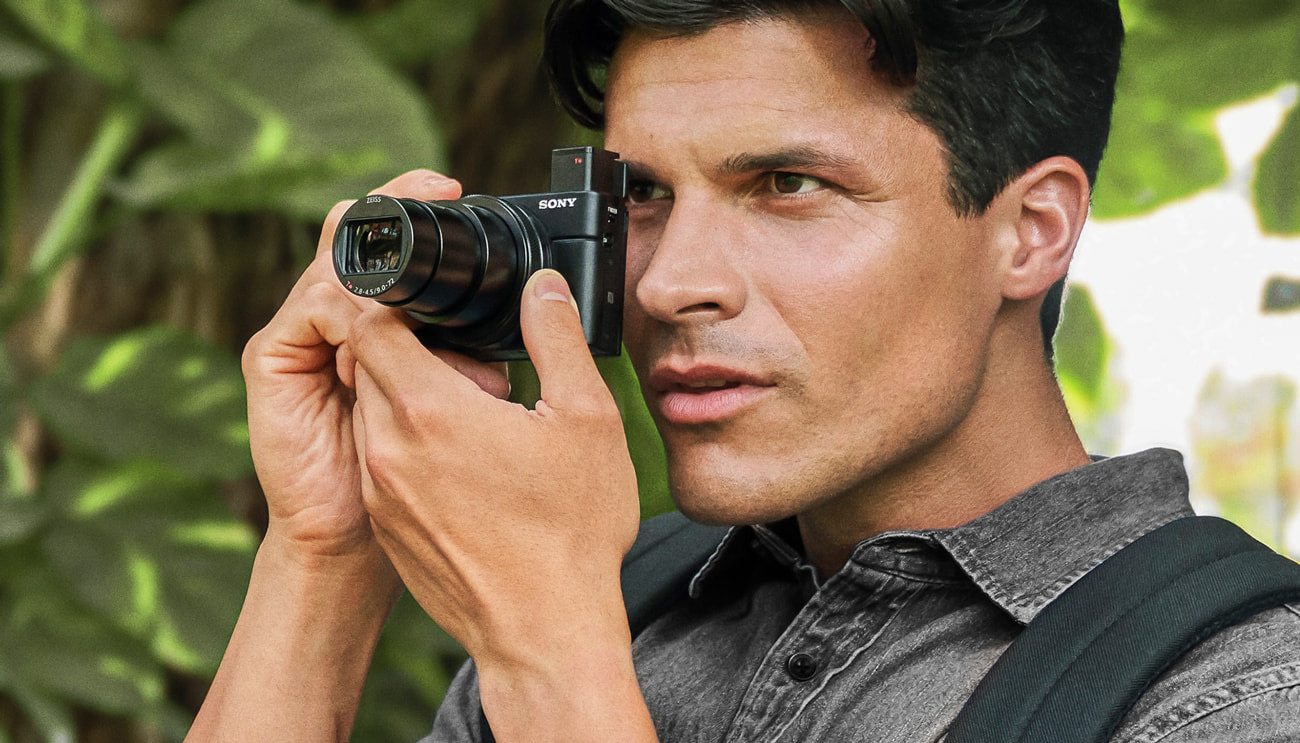 Sony is a favorite choice for users who require small cameras for portability, and the RX100 VII is one of the smallest, most powerful models they carry.
Specifically optimized for vlogging, it packs a hefty tilting "selfie" screen, an external mic input, and fast, seamless autofocus so you'll be sure to capture everything on the first take. And even though it's less than three by four inches, it still manages to pack an impressive 24-200mm zoom lens, a feat that's most frequently achieved on a DSLR with two separate, bulky lenses.
KODAK EKTAR H35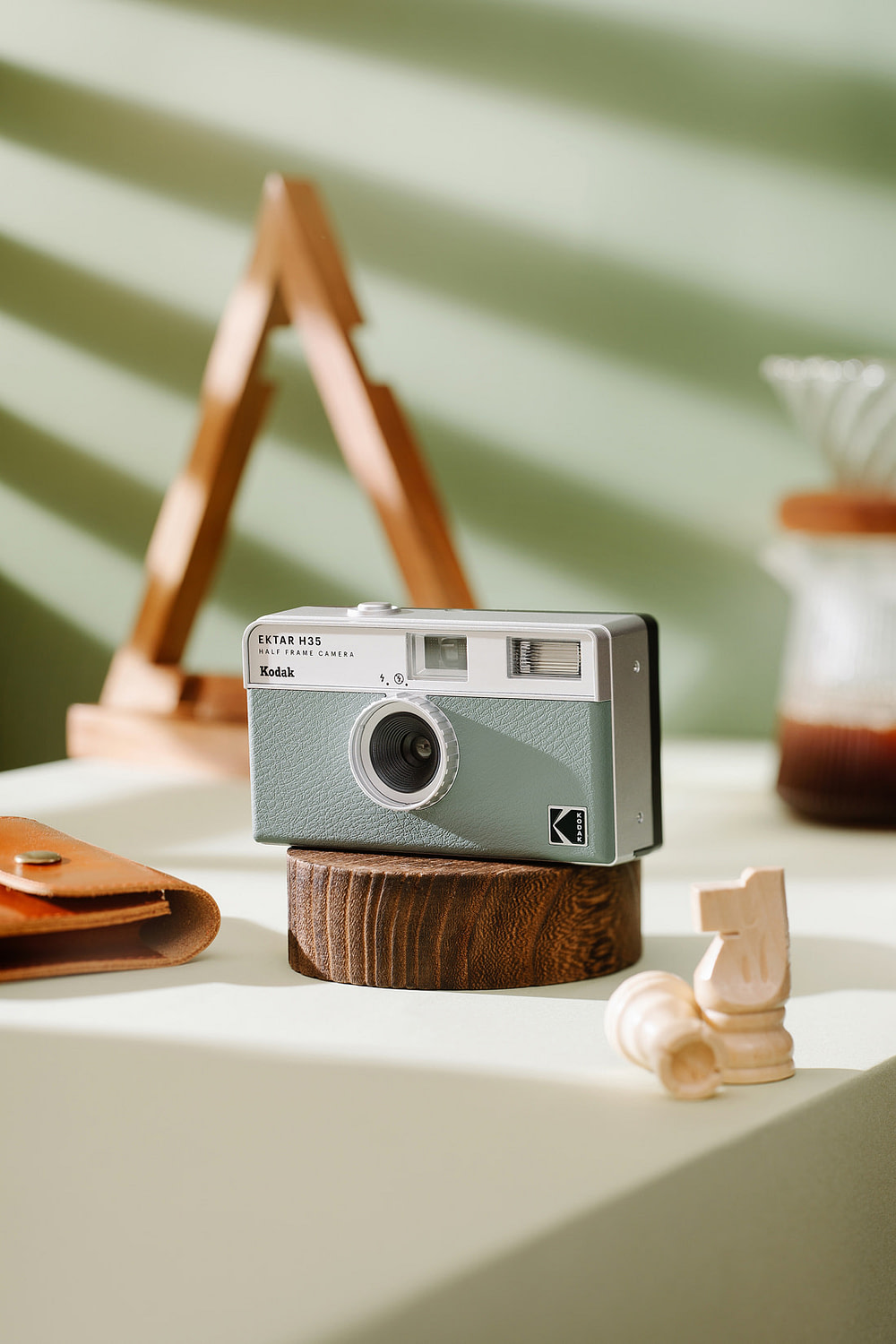 If you're a die-hard for shooting on real film, the KODAK EKTAR H35 is going to be a fun addition to your arsenal. Colloquially called a half-frame camera, this unique model exposes two images onto a single frame. The result is prints with two distinct images each, giving you twice the amount of photos for the same amount of film. You can either compose your photos intent on cutting the prints in half, or you can experiment by adding complementary images to the same frame to create a single work of art.
Ricoh GR IIIx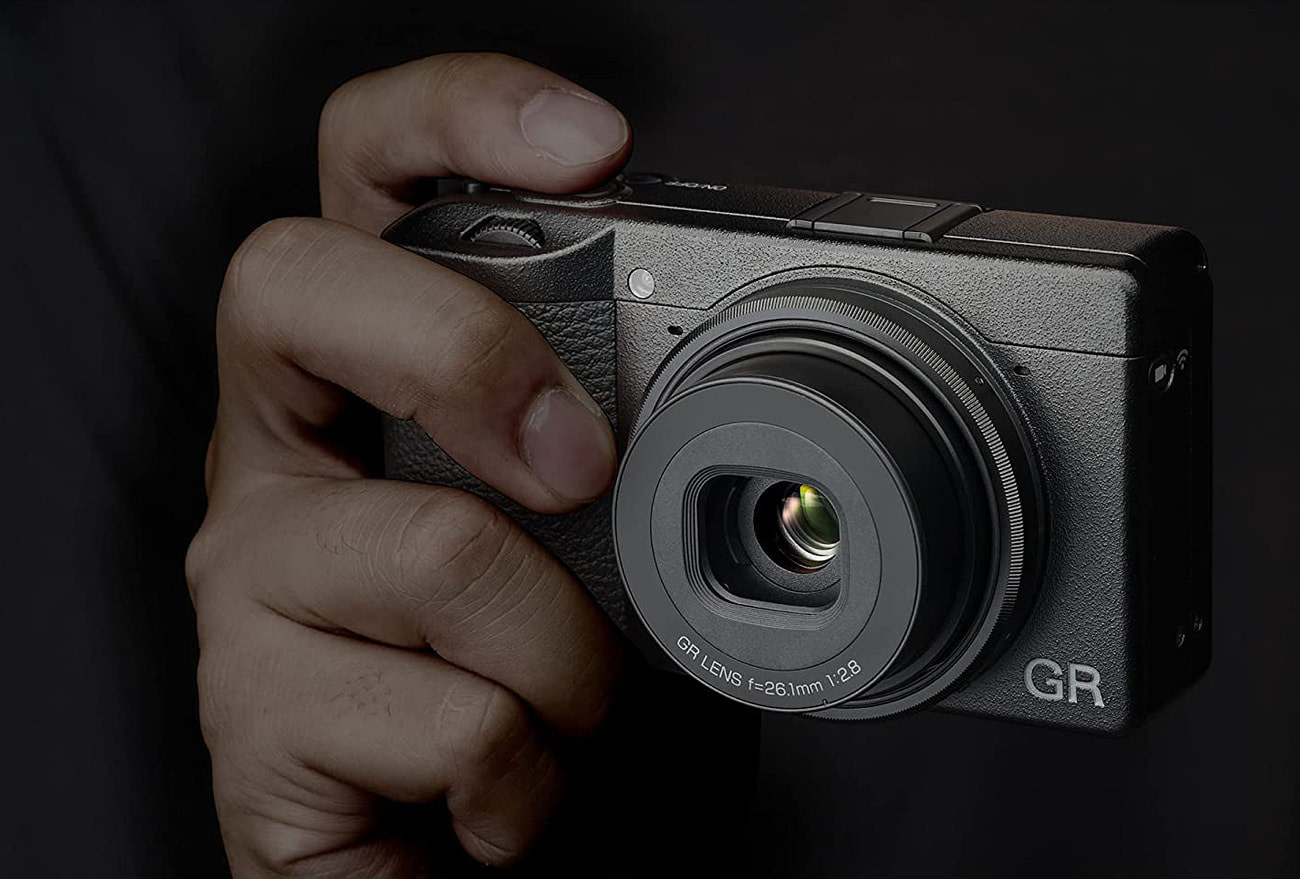 If you find composition tricky, the Ricoh GR IIIx is made to capture photos as close as possible to how you see them in real life. The lens is designed with pressure-molded glass; first to reduce image distortion and bending at the edge of the frame, and also to allow the most wavelengths of light to pass through it. Combined with the massive 24.2 MP large format sensor, you'll be armed with a tool that captures life almost exactly as you're experiencing it.
Leica D-Lux 7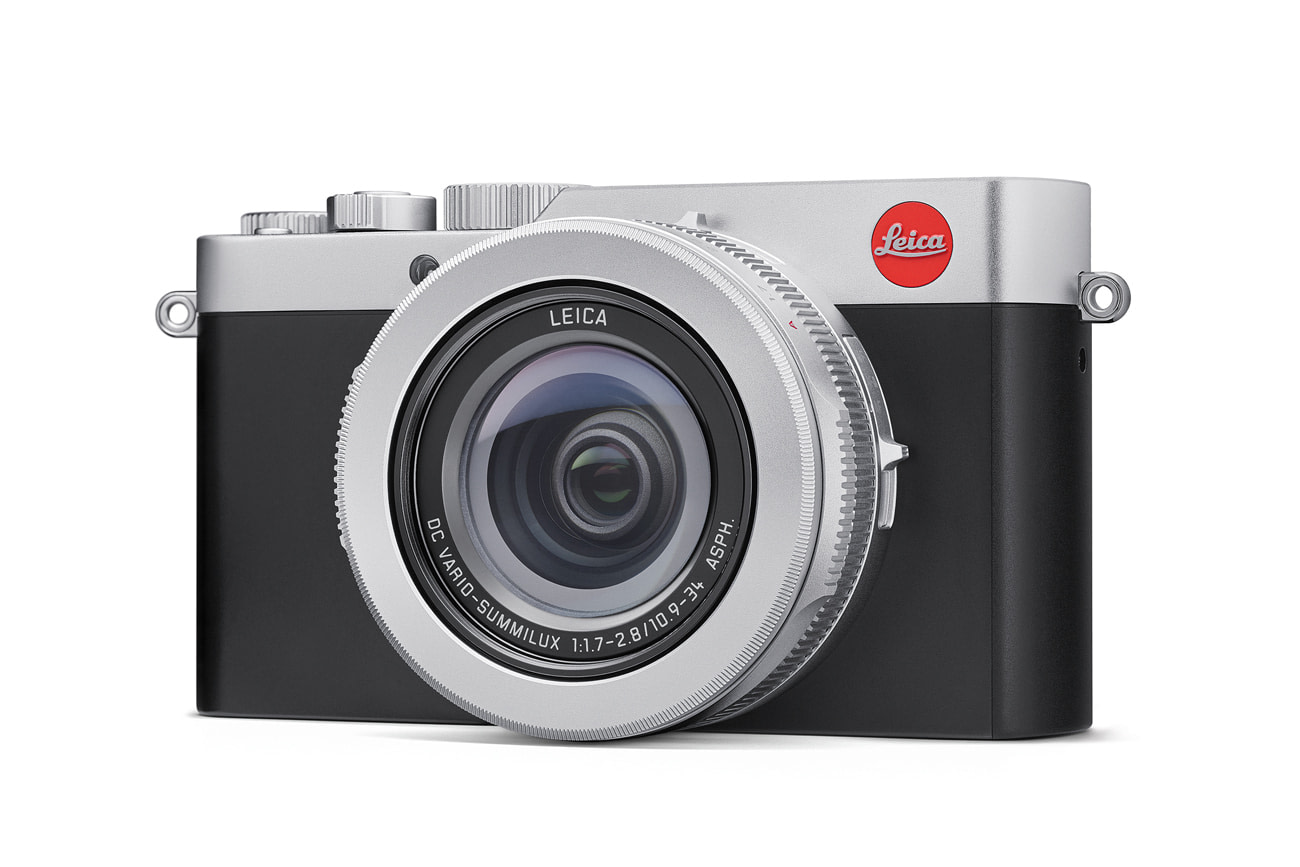 Combining one of the finest lenses on the market with a compact but powerfully performing body is the Leica D-Lux 7. Its retro styling mimics the look of a vintage film camera, and not purely for show. The throwback styling also ensures it feels the same as cameras you've used before, making it intuitive to use and easy to operate right out of the box.
Unlike the cameras of yesteryear, the D-Lux 7 comes packed with the latest technology, so you'll get dependable burst shooting, post-focus capabilities, and excellent image stabilization even when shooting video in 4K.
Canon PowerShot SX740 HS Silver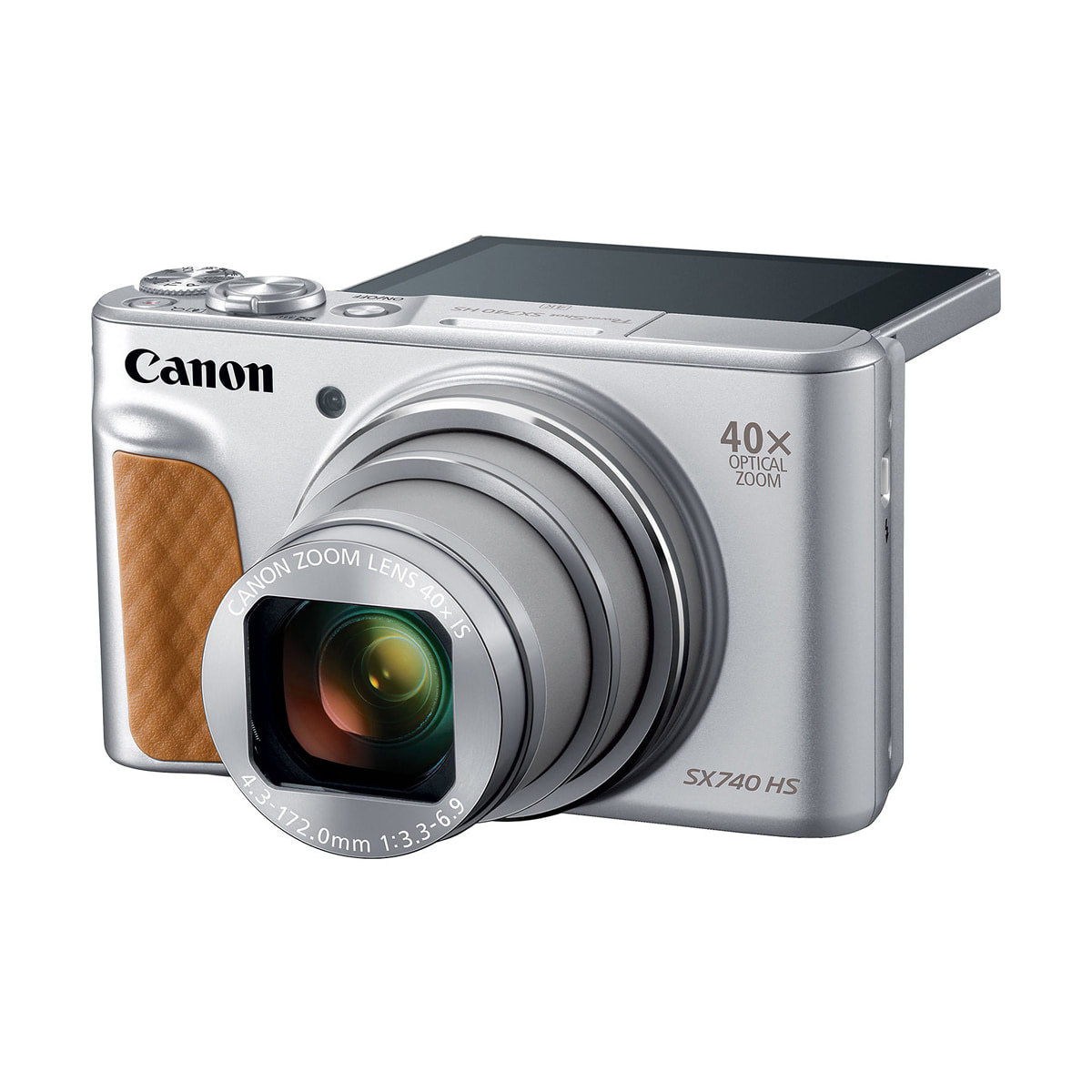 For lovers of that classic Canon color grading who don't want the bulk of a DSLR, the Canon PowerShot SX740 HS Silver offers the same rich tones but in a point-and-shoot camera.
There's a good chance you're already familiar with this model: the PowerShot was first introduced in 1996 and has become one of the best-selling cameras in the world. Even if you already have one, you may want to consider an upgrade to take advantage of the SX740 HS' 40x optical zoom, impressive image stabilization, and 20.3 MP sensor.
Nikon COOLPIX A1000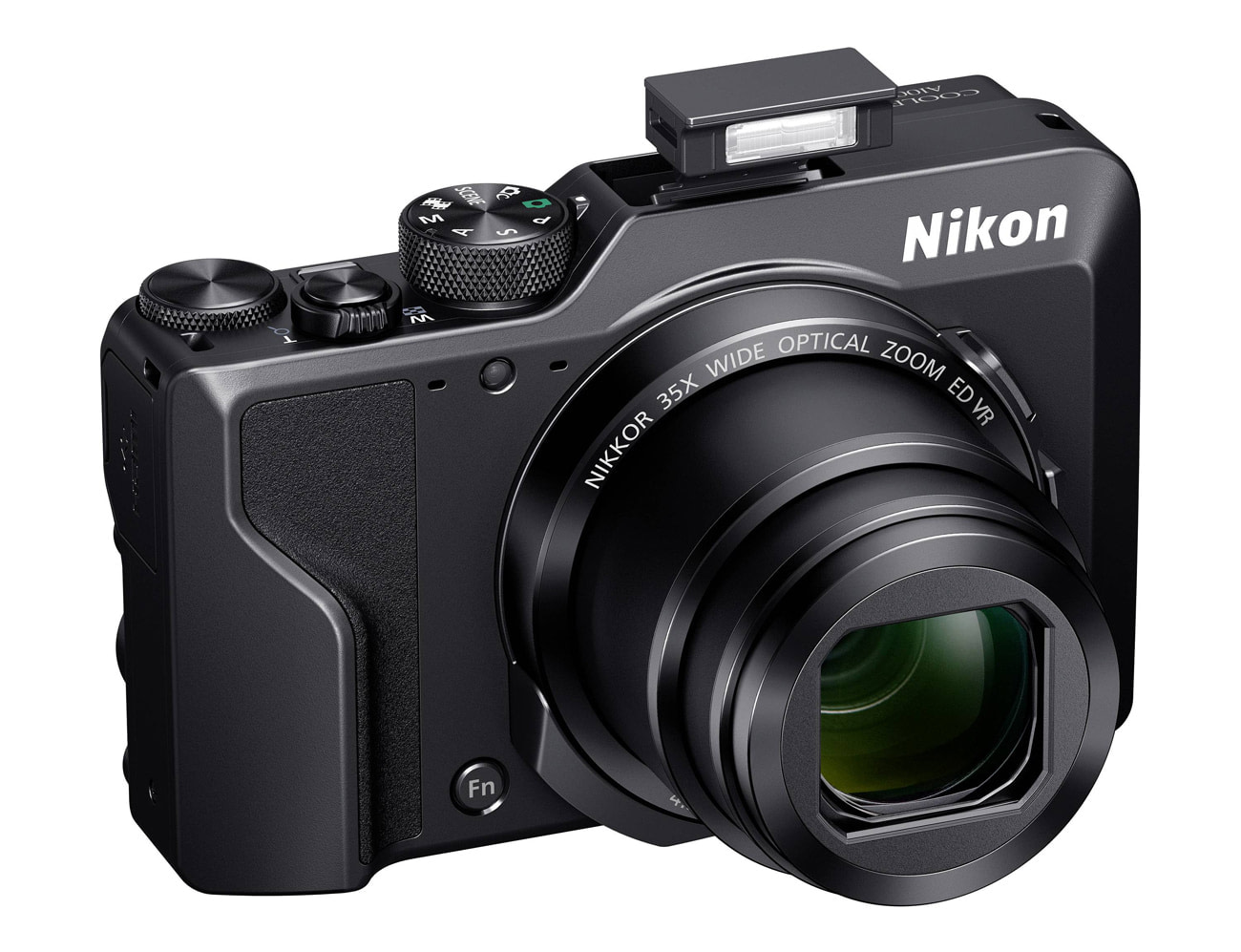 One of the original popular digital cameras, the Nikon COOLPIX A1000 is one of the most sought-after point-and-shoot cameras for a reason. They're small enough to fit in a purse or even in your pocket, and are designed to reliably produce quality photos even in sub-par conditions: poorly lit, fast-moving, and far away subjects are all easily conquered by this gem. You can compose your subject either with the electronic viewfinder or the tilting touchscreen, and get in tight with its 35X telephoto lens.
Lomo'Instant Automat Glass Magellan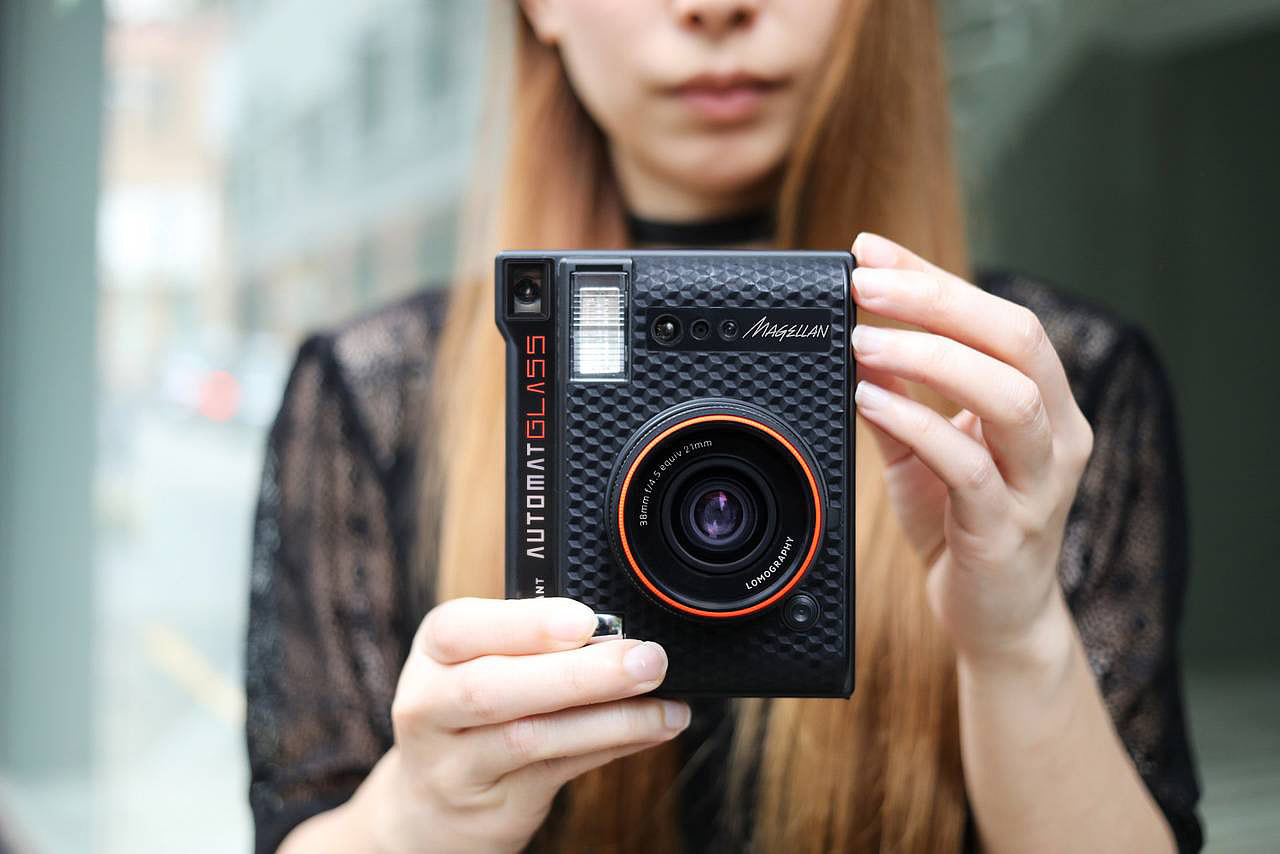 An instant camera that produces photos with a fine art feel, the Lomo'Instant Automat Glass Magellan is the perfect match for those who prefer to compose with the viewfinder rather than the computer.
It uses Fujifilm Instax Mini film that produces prints that are about two-by-three inches but offers much more room to manipulate images than a standard instant camera. If you wish, you can operate it completely automatically (though you'll have to choose a focal length), but you can also manually adjust the aperture, number of exposures per frame, and even change the color of the built-in flash with one of the included gel filters.
Amazingly, the Lomo'Instant is the only instant camera in the world to have a real glass lens, and they even include an attachment made to take stunning macro shots.
Panasonic Lumix DMC-LX10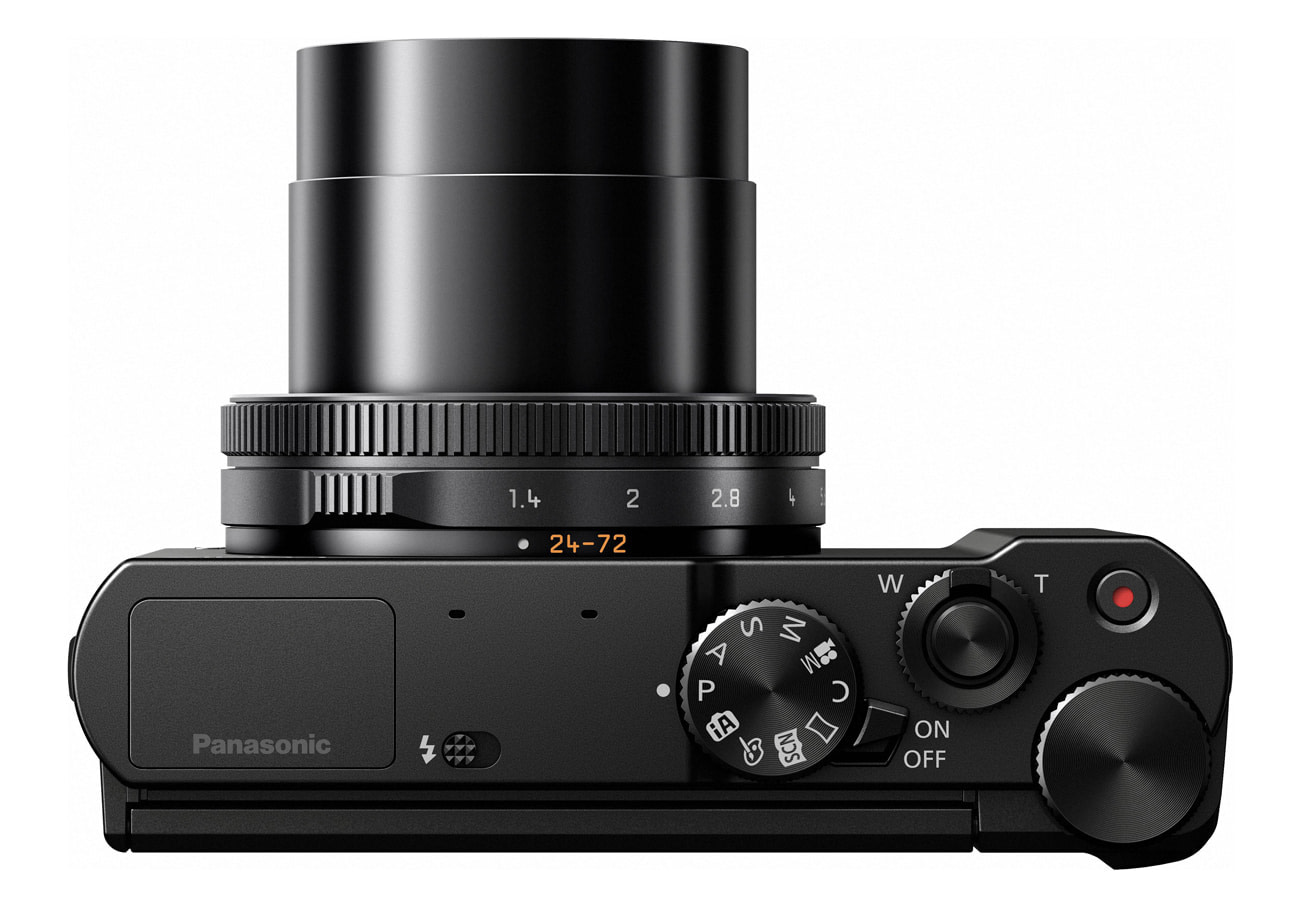 With a super-compact body in a gorgeous matte-black finish, the Panasonic Lumix DMC-LX10 is a perfect choice for an accomplished amateur, or a pro looking for a quality build for lighter duty.
The real boon here is the accompanying kit lens: the 3X Leica DC Vario-Summilux emulates functions you would expect from a DSLR while producing crisp images to effectively capture your adventures. This is a lens typically found on much more expensive camera bodies, so this camera is a perfect option for those looking for something simple to use without sacrificing the potential for pro-caliber photos.