This post contains affiliate links, which means we may receive a small commission, at no additional cost to you, if you make a purchase through these links. See our full disclosure here.
The mirrorless camera market is going through some exciting times right now. Equipped with the latest photographic technology, these compact models offer a modern shooting experience in a slim, portable body that's easy to use.
They're packed with innovative features like in-body stabilization, live electronic viewfinders, and improved image sensors, and, best of all, there are options to fit nearly every budget and shooting style out there.
After hours of researching, testing, and reading tons of reviews, these are our picks for the best compact mirrorless cameras for 2023.
Sony Alpha 1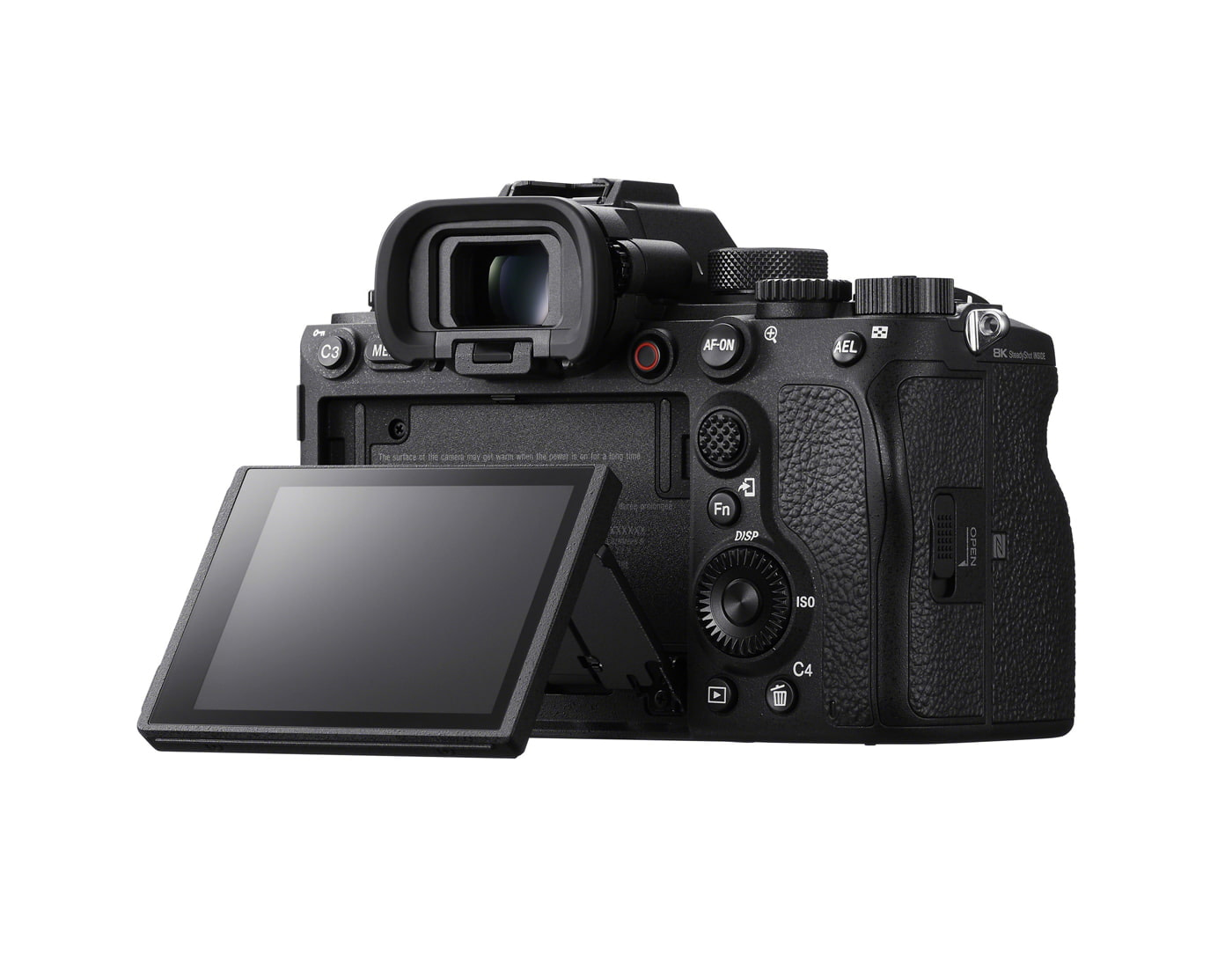 Sony's most technologically advanced camera to date, the Alpha 1 sets new standards in mirrorless technology with a series of groundbreaking features.
Combining dual BIONZ XR processors with a full-frame stacked 50.1-MP Exmor RS™ CMOS into a relatively small 737g body, the A1 is capable of 30 fps continuous stills shooting and 8K/30p video recording for around half an hour, which makes it a dream come true for both filmmakers and landscape photographers. Pair that with advanced subject tracking capabilities (including bird autofocus) and an unrivaled 9.44 million-dot OLED viewfinder with a 240 FPS refresh rate, and you'll never look at a mirrorless camera the same way again.
Fujifilm X-E4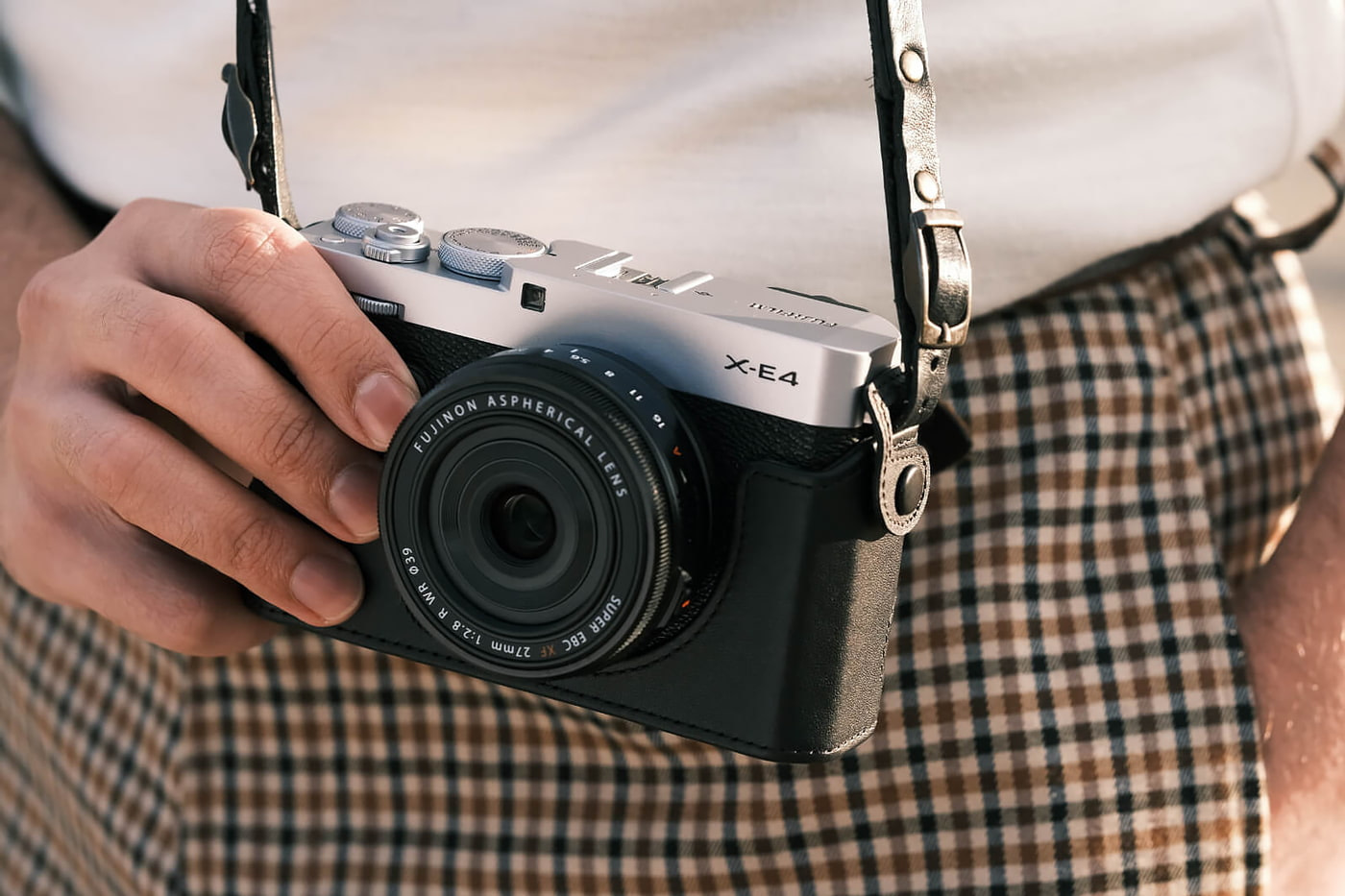 Compact, lightweight, and beautifully designed, the X-E4 is a superb go-anywhere camera that combines the sexy retro styling of the X100V with the convenience of interchangeable lenses. Actually, with a combination of Fujifilm's latest sensor and processor and the addition of a new tilting screen, it might just be the best small camera in 2023.
Despite being the X-series' lightest and smallest camera body to date, the Fujifilm X-E4 features the same excellent 26.1-megapixel X-Trans CMOS 4 sensor, fast 0.02-sec autofocus, and fantastic color science as its professional predecessors, plus a series of welcomed improvements.
The tilting LCD touchscreen display accommodates various shooting styles from different angles, including self-portrait, while Fujifilm's latest film simulations add a dose of creativity and nostalgia to your pictures. When it comes to video, the X-E4 can capture 8-bit 4K footage at 30 frames per second in 4:2:0 8-bit and 1080p at up to 240 fps.
Sony Alpha 7C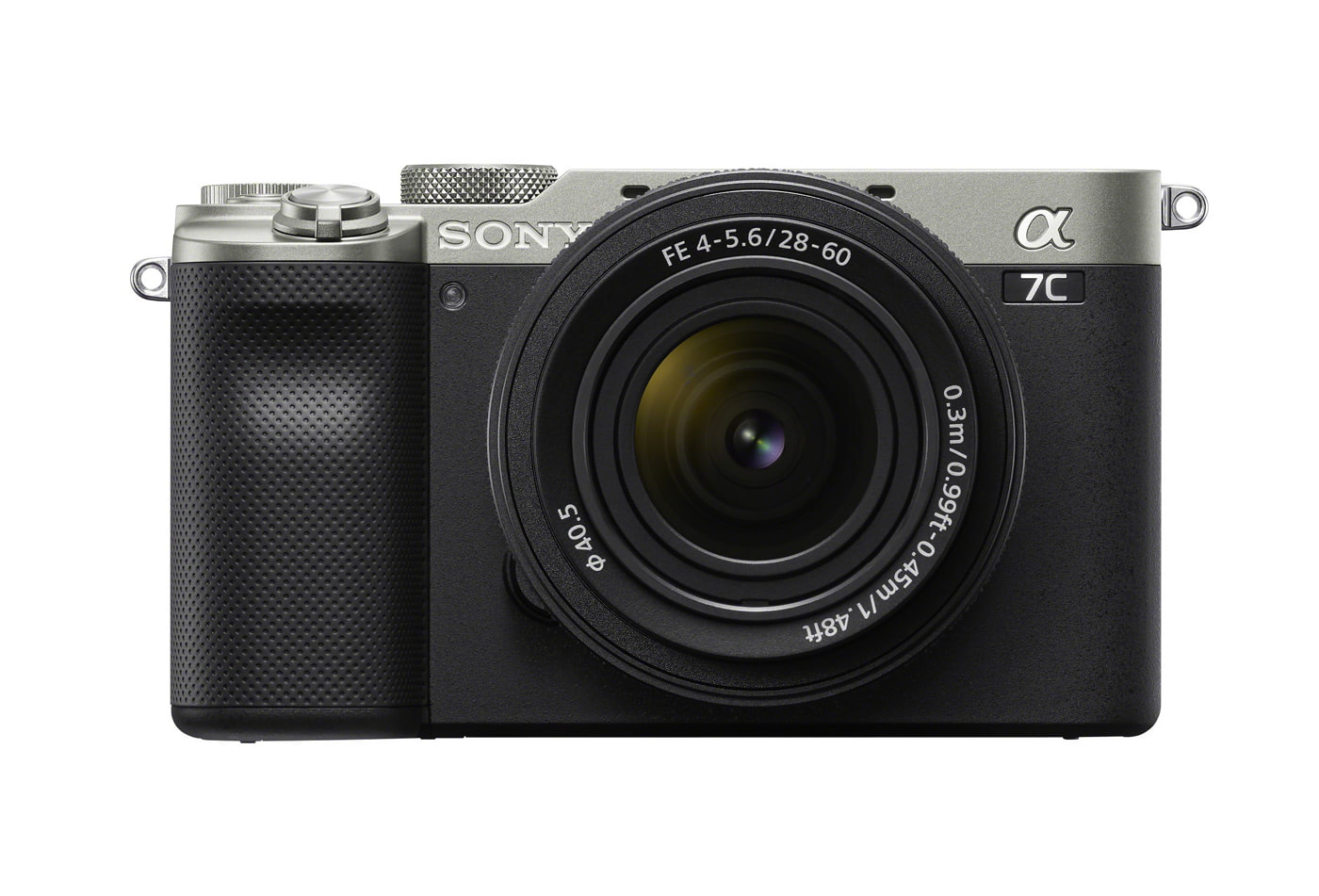 One of the coolest new cameras on the market, Sony Alpha 7C packs much of the capabilities of the pricier A7 III into a compact body similar to the A6600. Actually, at just 509 grams, this is the world's lightest full-frame camera.
An excellent option for those looking to switch from a smartphone to a proper camera, it delivers stunning professional-quality images & video thanks to its full-frame sensor, improved color science, and Sony's superior autofocus system.
Its vari-angle, touch-sensitive LCD, coupled with 4K video capabilities, exceptional battery life, unlimited recording, and in-body stabilization, makes it an ideal tool for vloggers and content creators.
Fujifilm X100V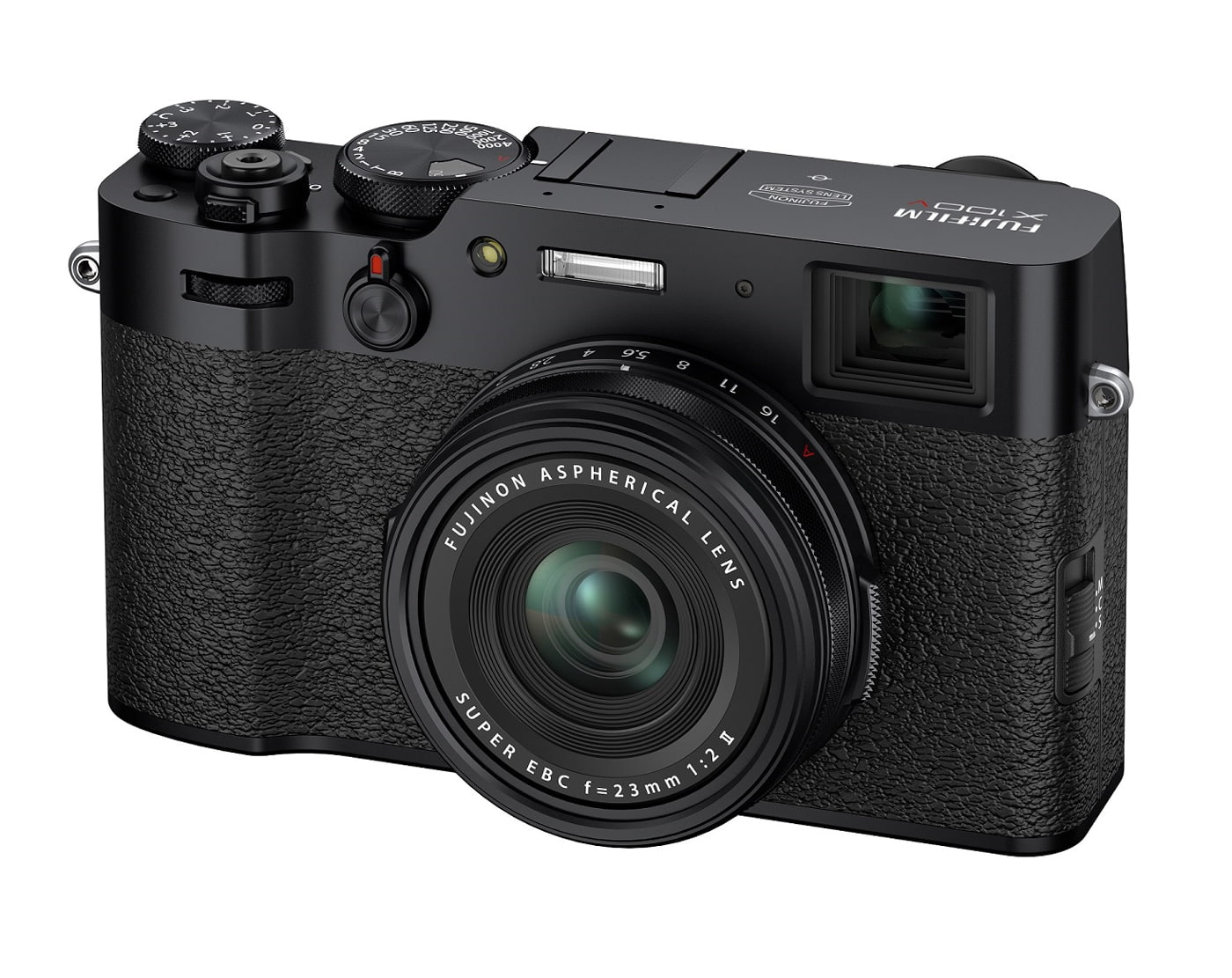 Meet the best street photography camera in 2023! Equipped with a new 23mm F2.0 lens, two-way articulating touchscreen, best-in-class hybrid viewfinder, and weather sealing, Fujifilm X100V is a beautiful camera inside and out.
Just like its predecessors, the latest addition to the X100 series combines the efficiency of digital with the chic retro styling and manual controls associated with analog cameras, offering a truly unique and thoughtful shooting experience.
But while the sophisticated vintage look and engaging usability have remained, the X100V comes with several notable improvements. Autofocus is faster, ergonomics refined, and image quality improved – thanks to its new, redesigned lens and higher-resolution 26.1-megapixel sensor. Additionally, this is the best camera of the series for video, shooting 4K at up to 30 fps and 1080p video at 120 fps for ultra slow-mo.
Leica Q2
Synonyms with supreme craftsmanship and brilliant optics, Leica remains an object of fascination among photographers, and the Q2 is no exception.
A fixed-lens mirrorless camera with a full-frame 47-megapixel sensor, this new model captures incredibly detailed images and is light enough to be carried almost everywhere. Its timeless minimalist design and simple menu layout make it fast and easy to work with, while a set of fun crop modes allows you to experiment with 35mm, 50mm, and 75mm lens with a tap of a button.
In a nutshell, if you need outstanding image quality in a compact camera that's a pleasure to shoot with, nothing beats the Q2. As a bonus, it comes with innovative OLED technology, IP protective sealing, and even 4K video recording capability (including Cinematic 4K).
Fujifilm GFX 100S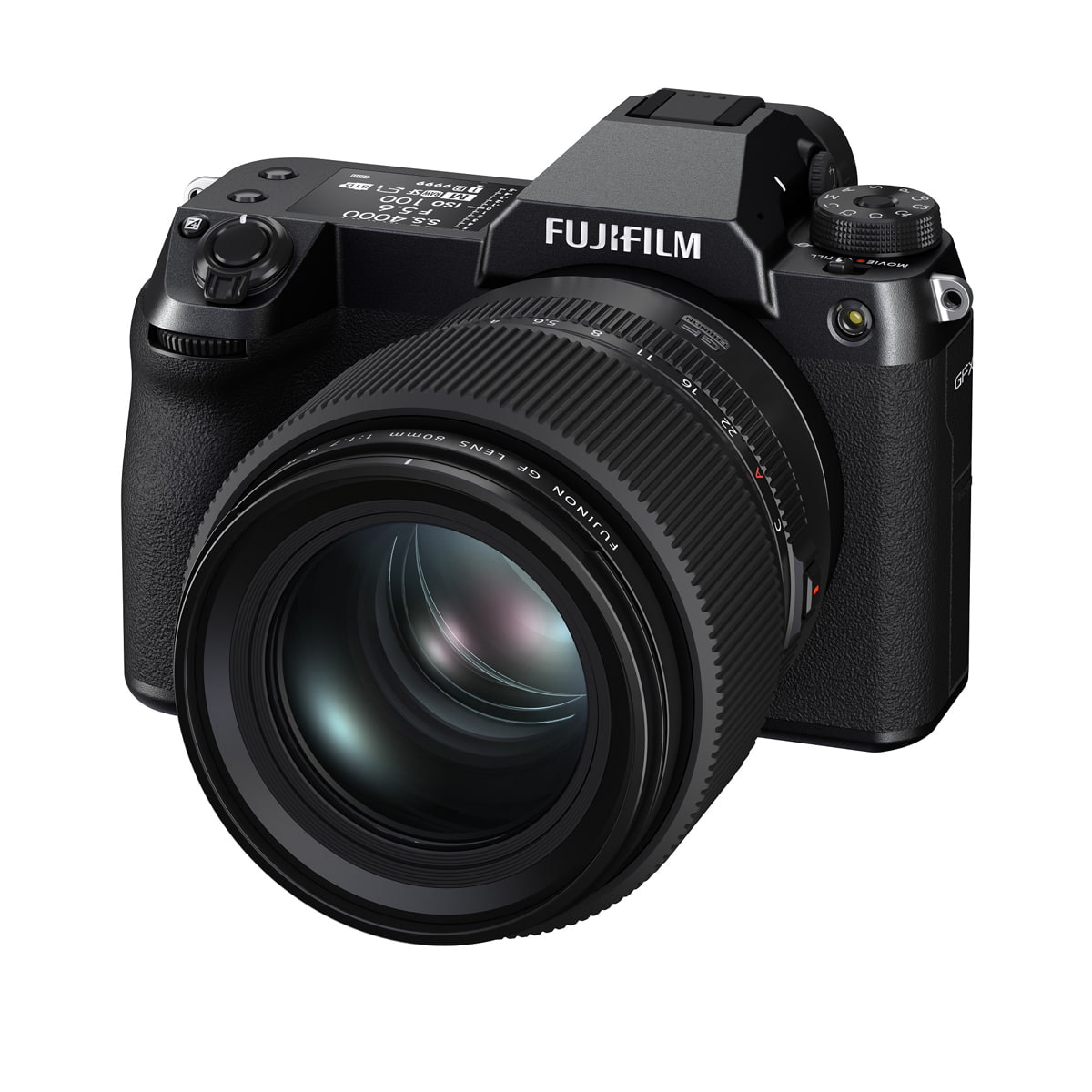 Fujifilm's newest medium-format camera takes some of the best features of the GFX 100, including its high-speed image processing engine "X-Processor 4" and groundbreaking IBIS mechanism, and incorporates them into a smaller, lighter, and more affordable package.
Redefining medium format, the GFX 100S is an innovative mirrorless digital camera featuring the world's highest 102MP large format sensor, along with improved autofocus, impressive 4K capability, and 5-axis in-body stabilization that can reduce shake by 6 stops. It also comes with a three-direction tilt touchscreen and a dust & weather-resistant magnesium alloy body which allows it to work in temperatures as low as -10°C. Long story short, achieving superior image quality while hand-holding a camera has never been easier.
Panasonic Lumix S5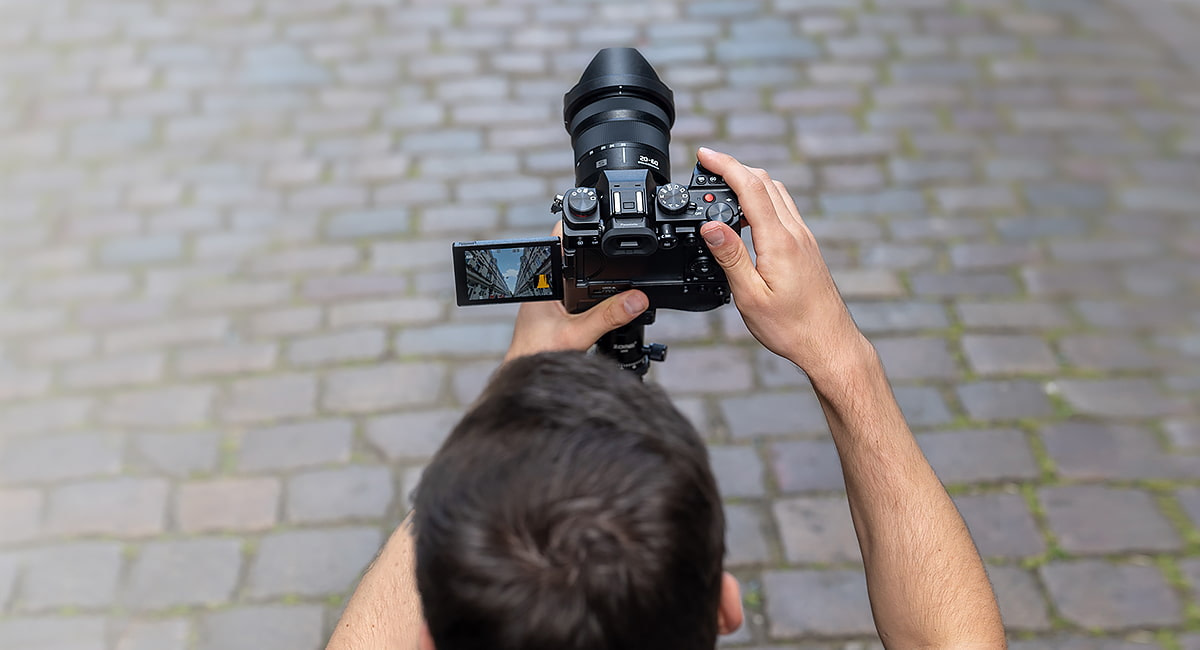 The Lumix S5 might be Panasonic's smallest and lightest full-frame mirrorless camera, but it packs a punch. With five-axis in-body stabilization, a flip-out touch display, and 10-bit 4K recording at up to 60 fps, this is the best video-centric camera in its price range. Add V-Log support, time-lapses, anamorphic 4K compatibility, and 3.5mm jacks for both microphone and headphones, and you have a compelling vlogging tool.
Though not primarily a still photography camera, the S5 features an updated autofocus system, and new creative photo modes, delivering incredible images with realistic colors and natural skin tones even in low-light situations. Couple that with a lightweight, ergonomic design, and this full-frame mirrorless hybrid becomes a great travel/everyday camera.
Canon EOS R6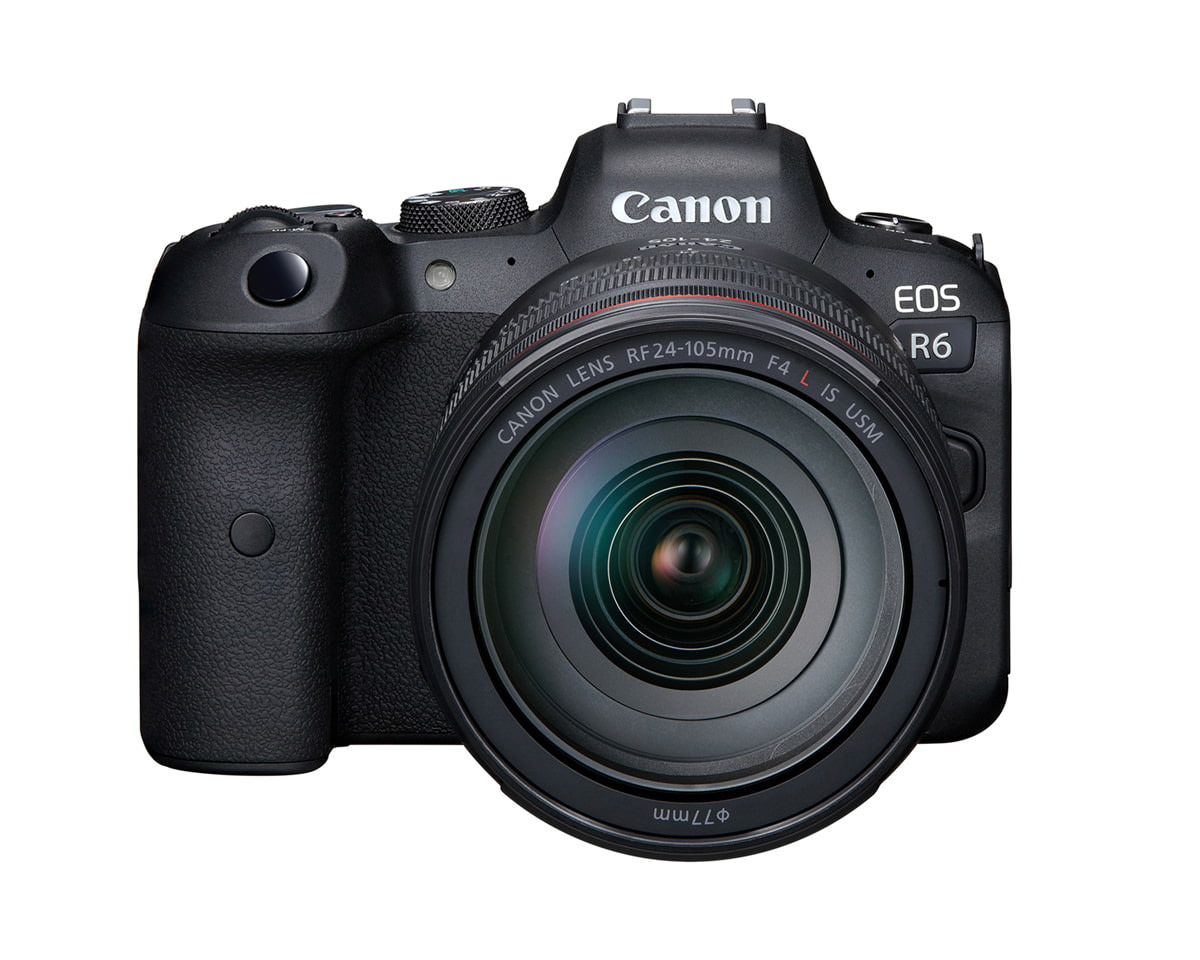 A 20-megapixel full-frame image sensor, in-body stabilization, and a killer autofocus system that allows you to track just about any fast-moving subject make the EOS R6 Cannon's best mirrorless camera. With continuous shooting speeds of 12 fps (mechanical shutter) or 20 fps (electronic shutter), it's an excellent option for sport, wildlife, and action photography.
Designed with hybrid shooters in mind, it also delivers sharp 4K video at up to 60fps, along with a choice of 10-bit modes. Its vari-angle display supports touch for all functions, from tracking to autofocus to full menu navigation, and the well-thought-out ergonomics/interfaces make it easy to switch between video and stills shooting. Low light performance is excellent for both photo and video content thanks to a native ISO range of 100-102,400 that can be further expanded to 204,800.
Nikon Z50
Aimed at Instagram and Youtube users, Nikon's first-ever APS-C mirrorless camera comes with a series of built-in tools that make it easy to edit and share your content on the go. In addition to wi-fi and Bluetooth, there's a flip-down rear display for selfies and vlogging, as well as an impressive collection of creative filters and effects to choose from, all of which can be applied to both photos and videos.
Other than that, the Z 50 is a crop-sensor camera with a 20.9-megapixel CMOS sensor and the same Z-mount system as the company's Z6 and Z7 full-frame mirrorless cameras. It can shoot 4K video at 30 fps and full HD at up to 120 fps, and its deep, chunky grip makes for a superior handling experience. Small, lightweight, and easy to use, it's perfectly suited for travel and street photography.
Sony Alpha 7S III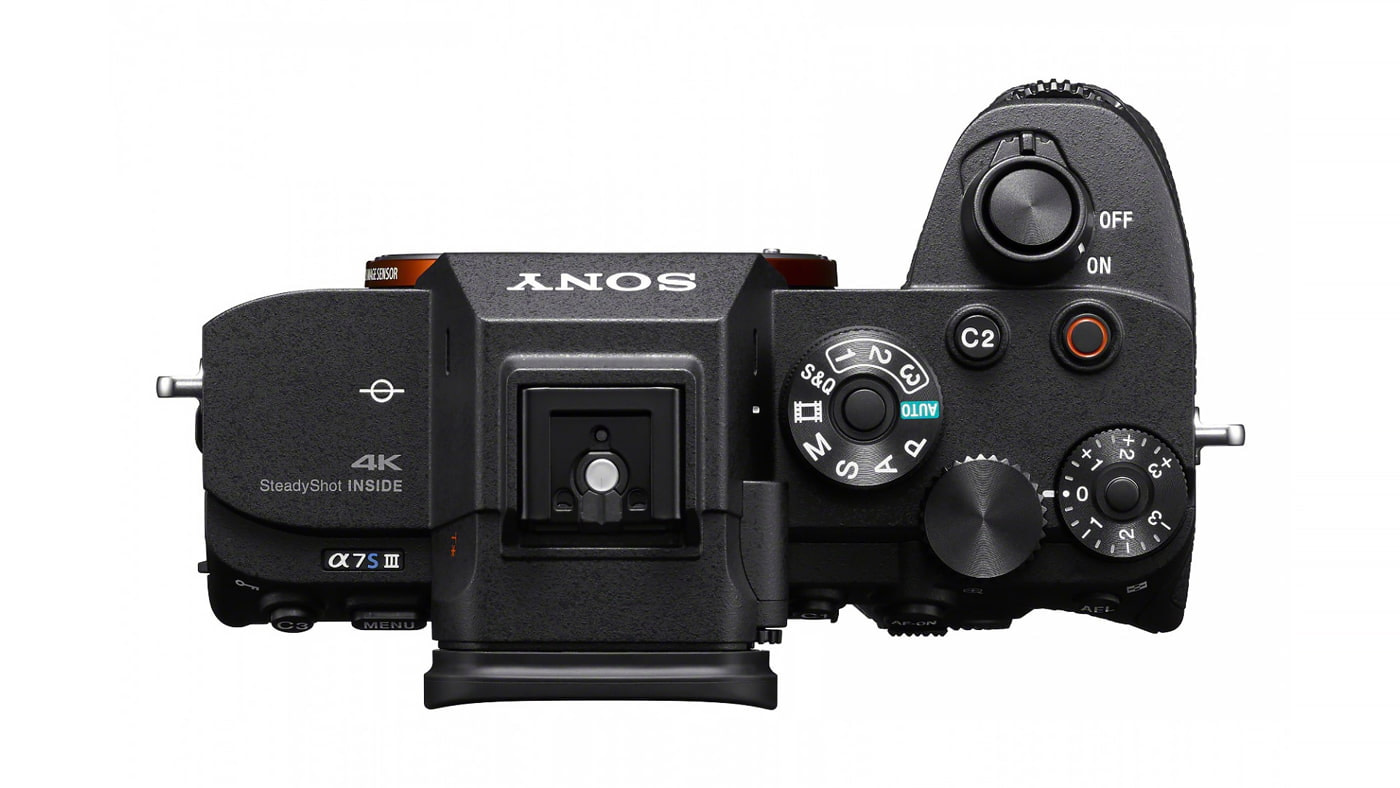 If you're looking for supreme low-light performance, magical autofocus, and fantastic video capabilities, nothing beats Sony's new compact full-frame mirrorless camera. Armed with a flip-out touch display and a variety of log and HDR recording modes, the A7S III is hands down the best mirrorless camera for video. In fact, it's the only camera in its class capable of shooting 4K at 60p full-frame internally with no crop or limitations on recording time, all while retaining the advantages of its stunning AF.
And despite the limited 12.1MP sensor, the stills look amazing. It may not offer the resolution for huge prints, but for some, the unprecedented speed, low-light capabilities, and a newly developed image processor more than make up for it.