This post contains affiliate links, which means we may receive a small commission, at no additional cost to you, if you make a purchase through these links. See our full disclosure here.
With its dreamily poetic landscapes, awe-inspiring art, and gloriously ancient cities that have captured the hearts and imagination of visitors worldwide, Italy seems tailored made for romance.
Lovers from around the world are drawn to this beautiful, fabled country for its fascinating old-world charm, spellbinding scenery, and arguably the best and most flavorful cuisine in the world. And then there's la dolce vita, that sweet and carefree Italian way of life that gets under your skin, whether you're browsing the chic boutiques of Positano, wine tasting in Tuscany, or gliding across the Venetian Lagoon.
Your couple's getaway in Italy is sure to be unforgettable with these five romantic experiences.
Glide through history and canals in Venice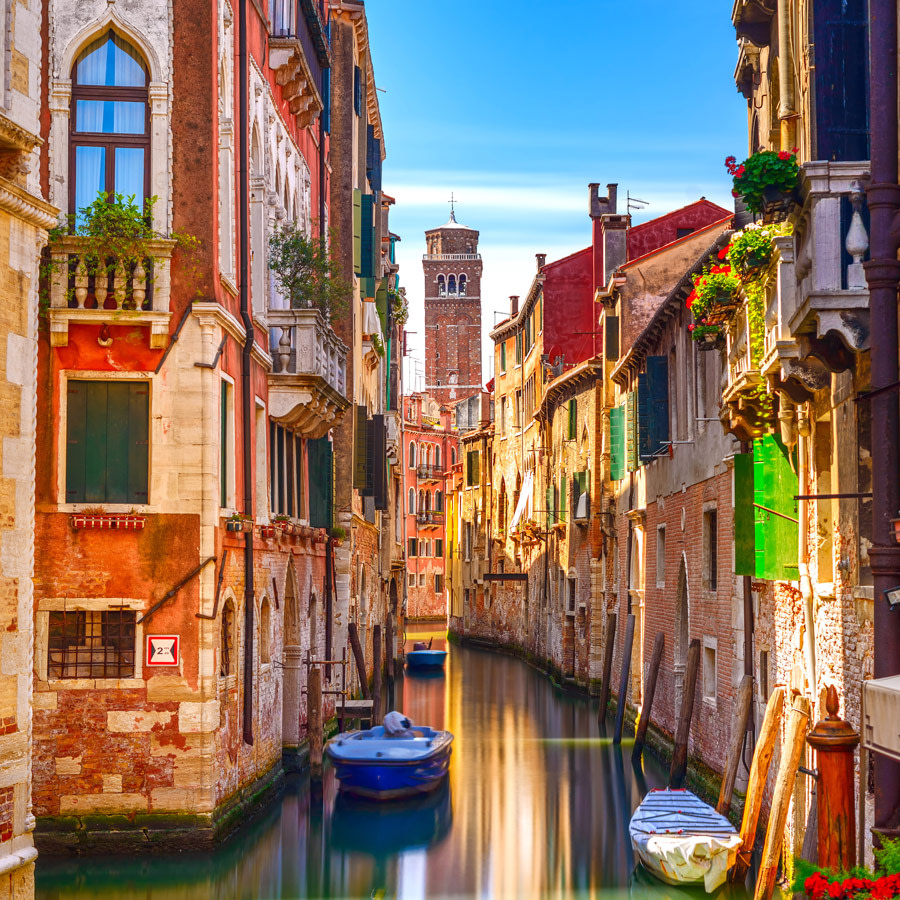 A city of meandering canals and grandiose marble palazzi, Venice can turn anyone into a hopeless romantic. Sure, it's the ultimate cliché, but floating along with your significant one in a vintage gondola while being serenaded is simply magical. And so is kissing under its storied bridges, getting lost through its mysterious, labyrinthine alleyways, or partying incognito at the flamboyant Carnevale.
Led by a friendly, professional guide, the Venice Walking Tour and Gondola Ride is a good starting point for first-timers to the city. The experience includes walking past La Serenissima's most famous landmarks, followed by a ride through the historic canals of Venice (including the celebrated Grand Canal) – all complemented by informative live commentary and insider tips.
Soak up the charms of Tuscany from a Vintage Fiat 500
With fabulous art, soul-soaring food, and breathtaking panoramas at every turn, Tuscany will make your heart sing. Suspended in time, its charming medieval hilltop villages serve as the perfect backdrop for leisurely strolls through idyllic cobblestone streets, while the dreamy countryside makes for blissfully romantic picnics and wonderful hikes amidst picturesque vineyards, ancient olive groves, and quiet, never-ending cypress alleys.
If you are looking for the quintessential Tuscan experience, the Self-Drive Vintage Fiat 500 Tour from Florence: Tuscan Wine Experience is for you. This 4-hour trip takes you through the postcard-perfect Tuscan countryside, over the undulating vine-carpeted hills of Chianti. Your final destination is a 15th-century Renaissance villa and wine estate, where you will learn about the region's prestigious wines, explore the vineyards and cellars, and, of course, taste several local varieties. Also included in the tour is a light lunch of delicious crostini topped with regional meats and cheeses.
Wine, dine, love in Rome
Food and love are inexorably linked, and nowhere else is this more apparent than in Italy, where recipes are passed down through generations, and life revolves around big homemade family meals prepared with simple local ingredients. Rome is no exception. The city's passion for food knows no bounds and is exhilaratingly contagious.
For a truly memorable evening in the Eternal City, opt for the Wine and Food Tasting with an Expert Sommelier in Rome, a 2-hour gastronomic extravaganza in an atmospheric wine library downtown. The experience combines exquisite food and wine pairings with valuable insights into the country's winemaking heritage, giving you the opportunity to sample and learn about some of its most beloved varietals, including Vino Nobile di Montepulciano and Rosso di Montalcino. Needless to say, each of the six samples of wine on offer comes accompanied by some seasonal Italian specialty to match. Think fresh, creamy burrata, delicious prosciutto, and crispy bruschetta with arugula-pistachio pesto.
Sail into the sunset along the Amalfi Coast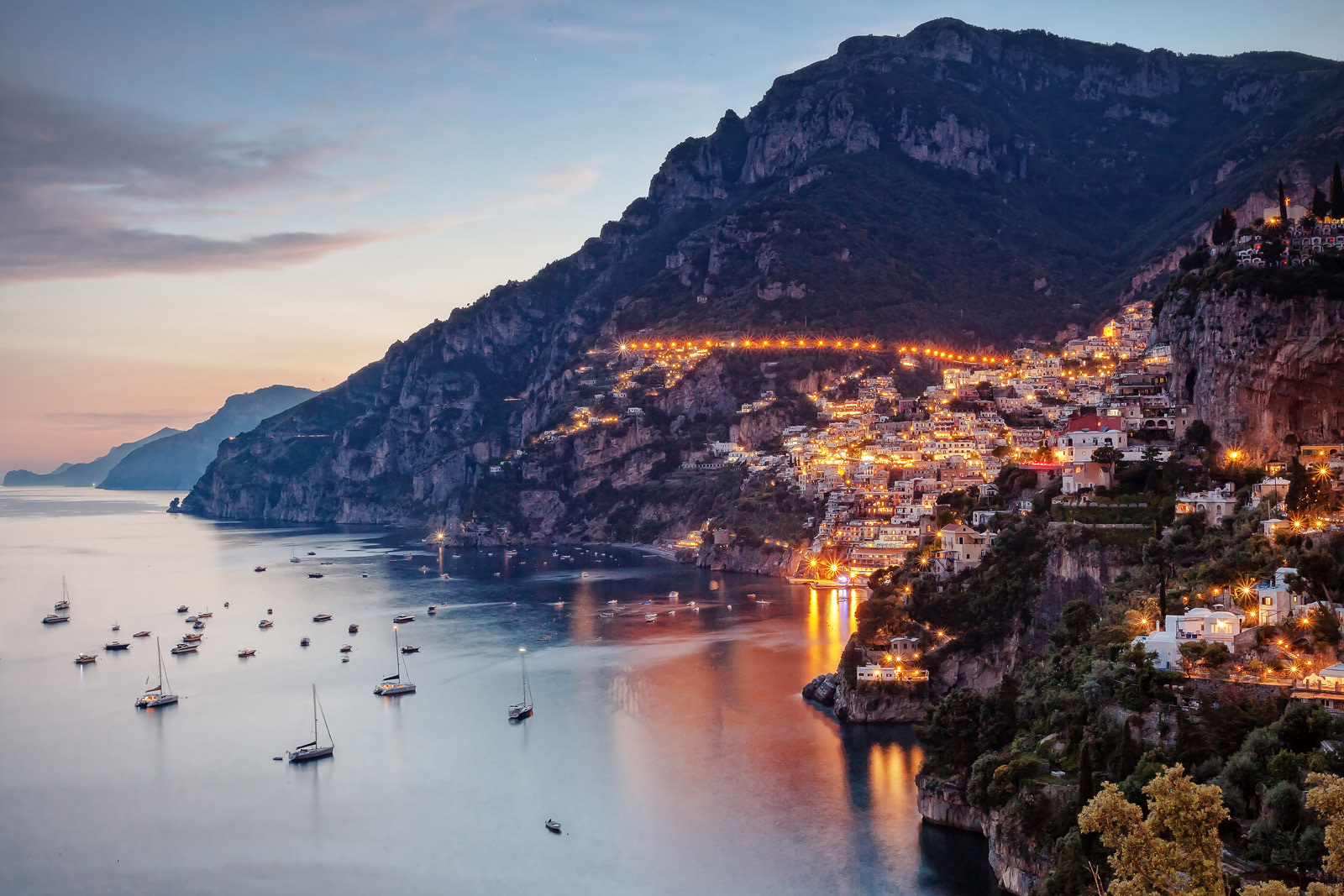 A string of pastel-colored fishing villages that jut out into the Mediterranean Sea, Italy's Amalfi Coast is therapy for the eyes and the soul. With romantically secluded pebbled beaches, imposing aristocratic villas, and spellbinding gardens perfect to get lost in, it'd be hard not to fall in love here. Culture and nature blend seemingly along this delightfully rugged stretch of coastline, where old-school Italian glamour reigns supreme.
To make the most of your time, book the Amalfi Coast: Sunset Cruise with Music, Drinks and Aperitif, which allows you to take in the beauty of it all from the water. The coastline is even more dramatic at sundown when the sky dazzles in fiery oranges, pinks, and purples – and you will be able to enjoy all these from the comfort of your private 33-foot boat with your lover by your side, breeze in your hair, and a glass of ice-chilled Prosecco in hand.
Follow in the footsteps of Romeo and Juliet in Verona
As the setting of the world's greatest love story, it's easy to see why the romantically inclined flock to Verona each year. From its fairytale-like courtyards to its gorgeous piazzas and basilicas, the city is bursting with Renaissance romance. Nevertheless, not all come here to marvel at Juliet's legendary balcony and stuff notes into the brickwork of her house; many of them come for history, the opera, or simply to fall in love. And they will, eventually – whether with the moment, a handsome stranger, or the city itself.
For the ultimate Italian romance, combine two of the country's most seductive destinations into one epic experience with the Romeo and Juliet's Verona Day Trip from Venice. This tour starts in Venice and continues with a scenic drive through Northern Italy to Verona, where you climb up to the towering Castel San Pietro for dreamy city views and visit the home of Shakespeare's Juliet. Then, your guide will take you on a sightseeing tour throughout the UNESCO-listed historic center, full of pretty piazzas and magnificent monuments. You'll also have the chance to contemplate history at the stunningly preserved 1st-century Roman amphitheater, or life in the vibrant Piazza Bra, the heart and soul of Verona.