Bear with me on this one. Let's say it's summer, end of August to be more precise. I live in Romania, I am a billionaire, and, of course, teleportation is possible.
To make it easier for you to calculate (if you want to), use the Eastern European time (UTC+2).
If teleportation would be possible and I were a billionaire, this is how my perfect day would go from start to finish.
Beam me up, Scotty!
07:00 AM – 07:30 AM | Starting the morning with a few laps in a rooftop pool in Santorini
Nothing gets you going in the morning like a swim in a rooftop pool that seems to melt into the Aegean, and some kick-ass views of the caldera.
07:30 AM – 08:00 AM | A long and refreshing waterfall shower in Portugal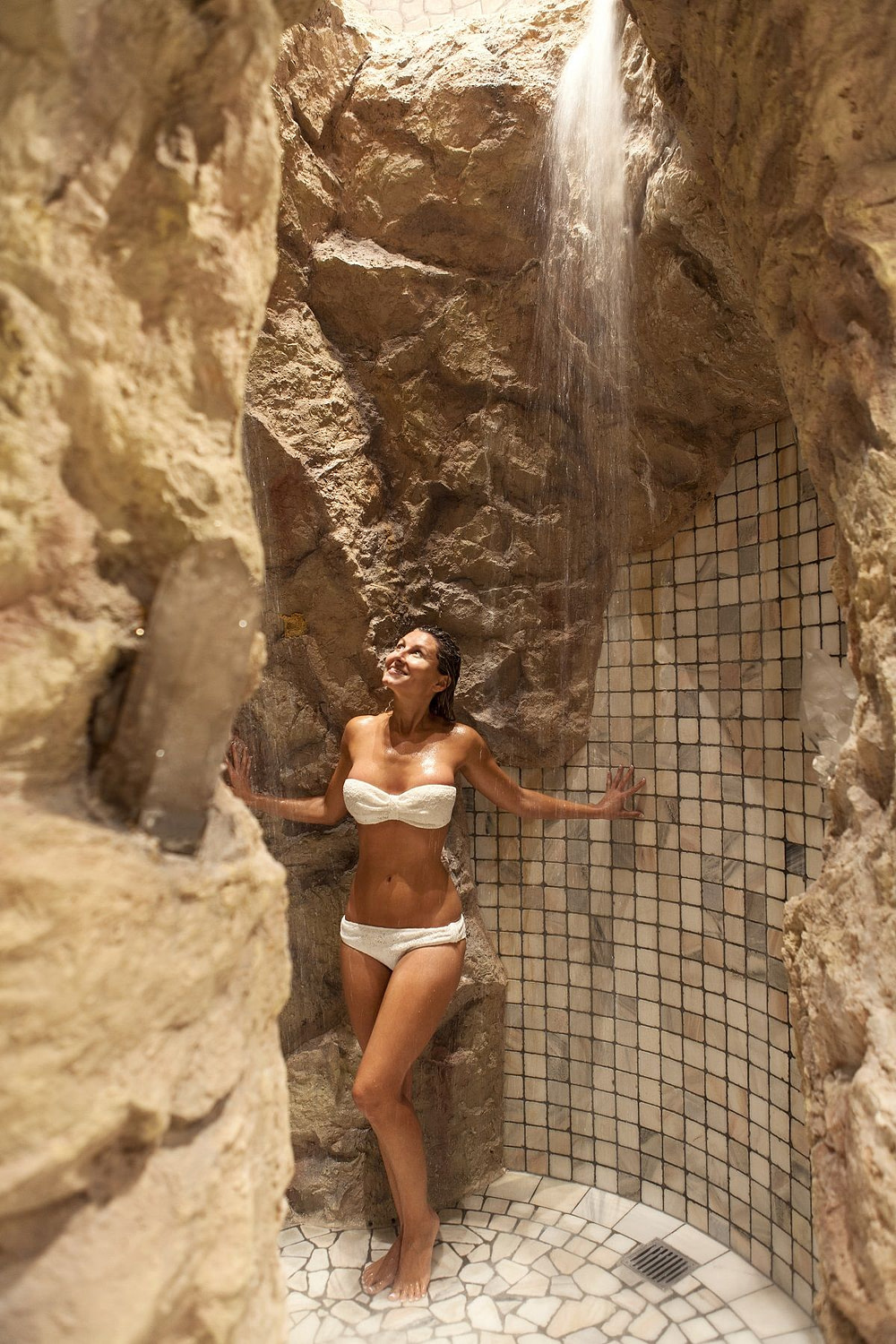 The cool natural stone walls, the sunlight pouring in from overhead, and the clear, pure water cascading down my body make me feel like I'm showering out in the jungle.
08:00 AM – 08:30 AM | Alfresco breakfast in Capri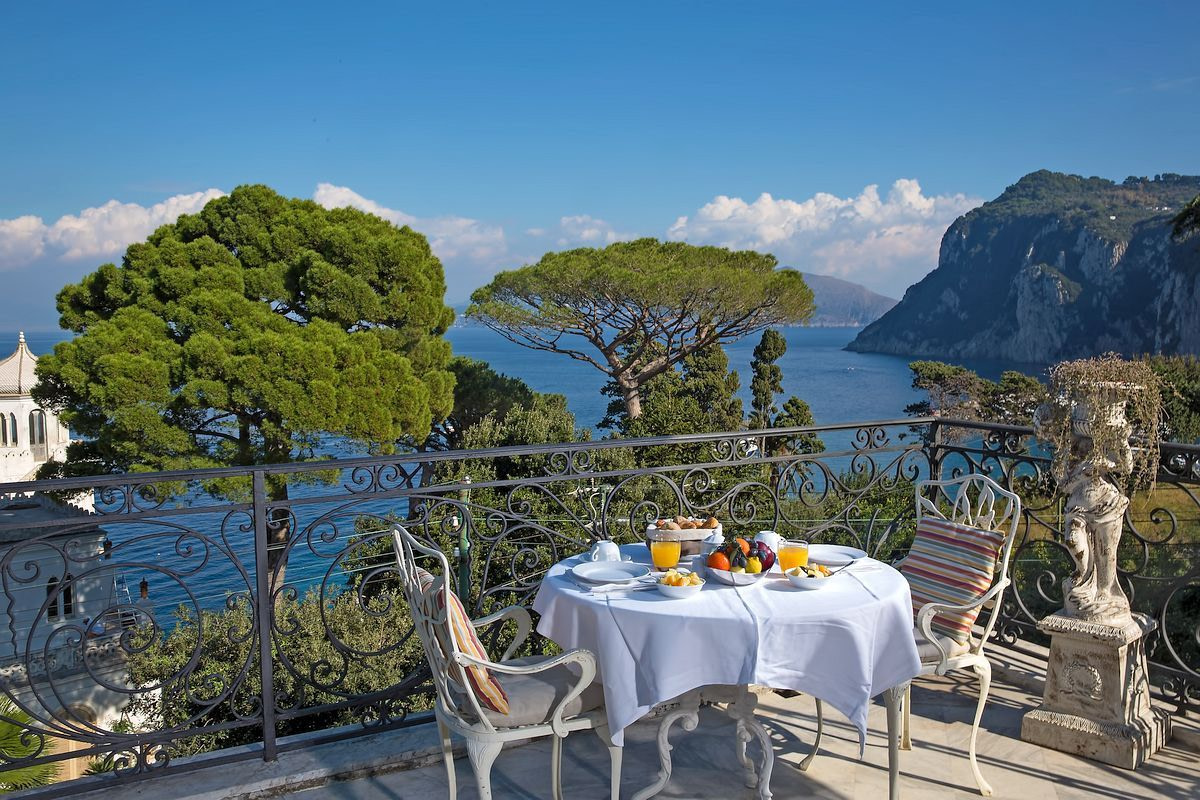 I can almost smell the morning air in Capri, feel the breeze in my hair, and the sun on my shoulders. The light here is unforgettable, the deep blue sea sparkles in the distance, the table is brimming with freshly baked pastries and fruits grown on the island, and I'm here, savoring every moment of it, while the views of the Bay of Naples feed my soul.
08:30 AM – 09:00 AM | Reading a travel magazine while sipping a delicious cup of coffee in Valletta Old Town
This lovely terrace at Casa Ellul is such a wonderful spot to relax and contemplate this little country's ancient wonders. The coffee is great, but I'm here for the glorious views across the rooftops and harbor of Valletta.
09:00 AM – 11:00 AM | It's beach time!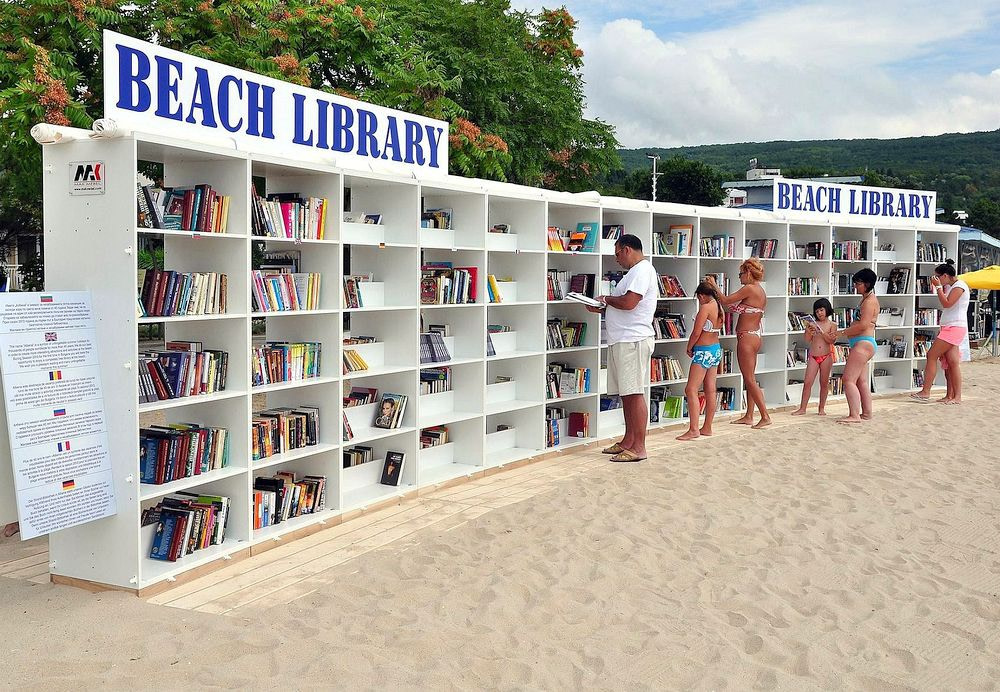 Moving out to Albena, Bulgaria to catch some morning sun. Why here? Because this sandy stretch along the Black Sea coast has the cutest open-air beach library I've ever seen.
11:00 AM – 12:00 PM | Touring Amsterdam in style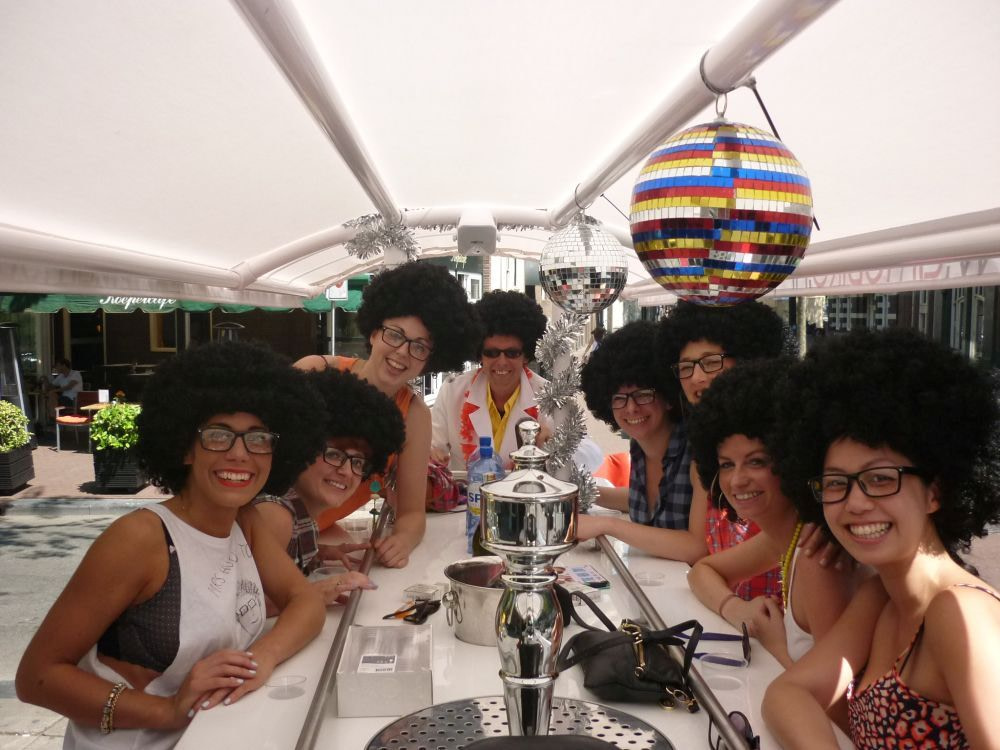 There's no secret that biking is a way of life in Amsterdam, and I'm riding the coolest bike in town, with a themed party going on in the background. This fancy disco on wheels takes me past the city's major sights and gets me in a party mood in no time.
12:00 PM – 01:00 PM | That's why I'm going to cool off in an ice bar in London
All that biking and beer drinking only left me thirstier and overheated, so I decided to catch up with some friends at an ice bar in London. At -5°C, surrounded by crystal clear river ice, I feel reborn, energized, and ready to keep moving forward. But not before sipping a fancy cocktail from a glass made of pure ice.
01:00 PM – 01:45 PM | Lunch on a floating pontoon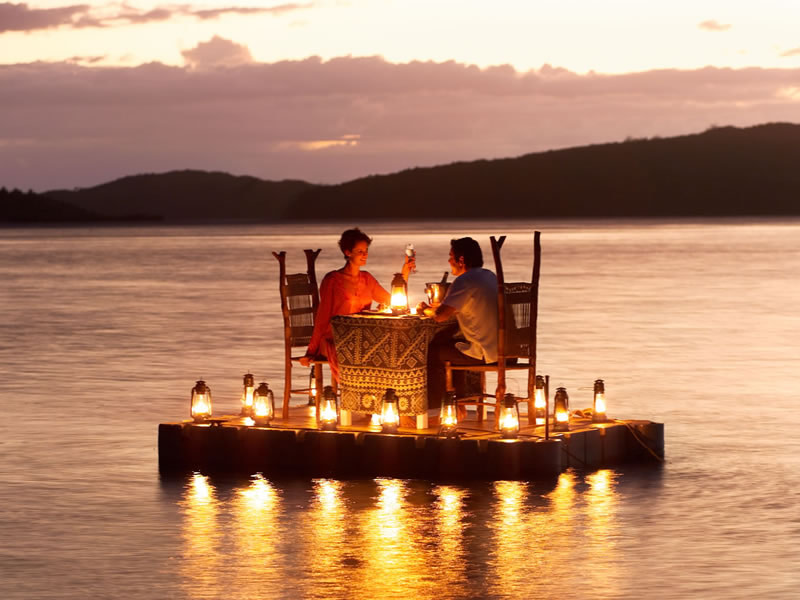 I'm starving, so I am going somewhere special to have a fresh seafood lunch by the ocean. Turtle Island, where The Blue Lagoon was filmed, sounds perfect! And who cares if it's dinner time in Fiji when you're sitting with the right person on a floating pontoon in the middle of the ocean. And your food is served by boat.
01:45 PM – 02:00 PM | Dessert in Venice at Nutella Terrace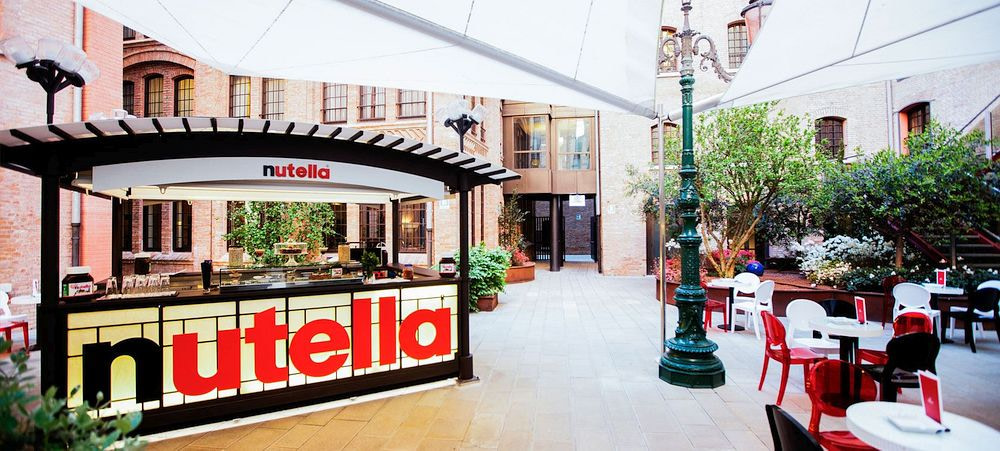 A nice meal is never complete without satisfying the sweet tooth, and what better way to please it than with a couple of fresh, homemade Nutella crêpes in a peaceful corner of Venice, away from the tourists' eyes. Or, I could go home for this one, my father makes the most amazing crêpes :)!
02:00 PM – 02:20 PM | First sunset of the day
It's sunset time in Phuket, so I teleport myself to the hip Sri Panwa resort to watch the sun sinking in the Andaman Sea from the most spectacular rooftop bar I've seen in my life. It is amazing how great life can be when time and money are not a concern. All these new things happening made me a little sleepy though, so…
02:20 PM – 04:00 PM | Nap in a bubble
I have a feeling that it's going to be a long night, so I'd better catch up with my sleep before then! It's noon and I'm already in the picturesque French countryside for a nap in a bubble.
04:00 PM – 04:45 PM | Shopping in a village in Barcelona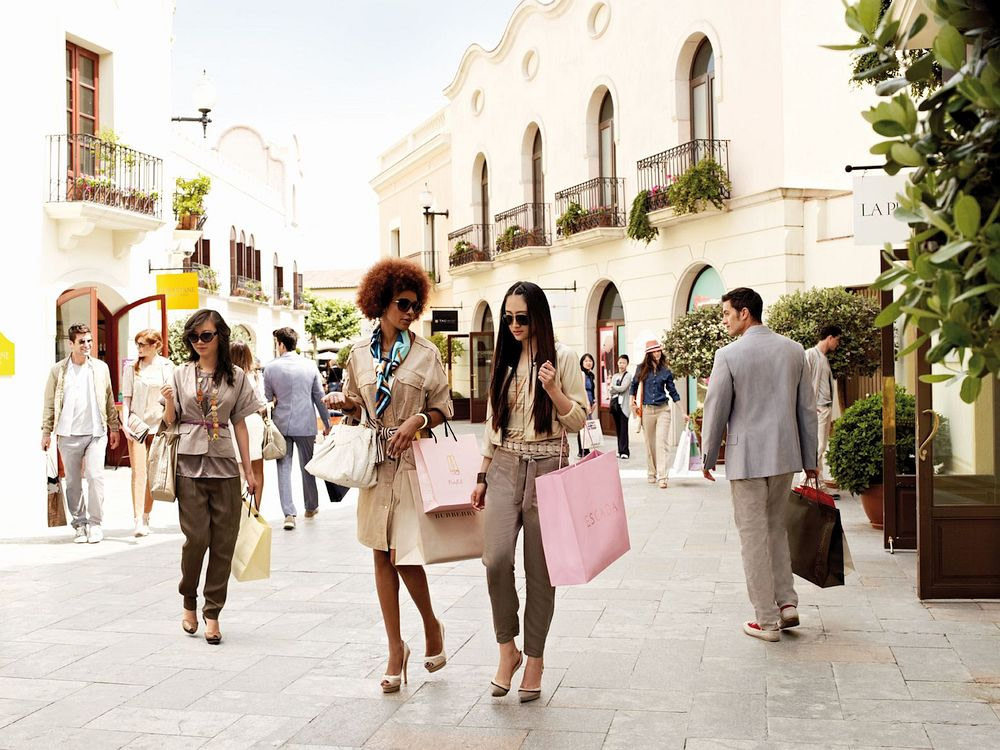 Just woke up with a strong urge to shop. If I only have money to spare… Oh wait, I am a billionaire! I can buy a f***ing wardrobe of designer gowns and get it delivered to my yacht if I want to. In this case, I'm heading straight to the chic La Roca Village, near Barcelona. I love shopping outdoors whilst surrounded by pretty Mediterranean architecture! Plus, I really need some new, fancy clothes for tonight!
04:45 PM – 05:30 PM | Hanging out with friends on a rooftop in Barcelona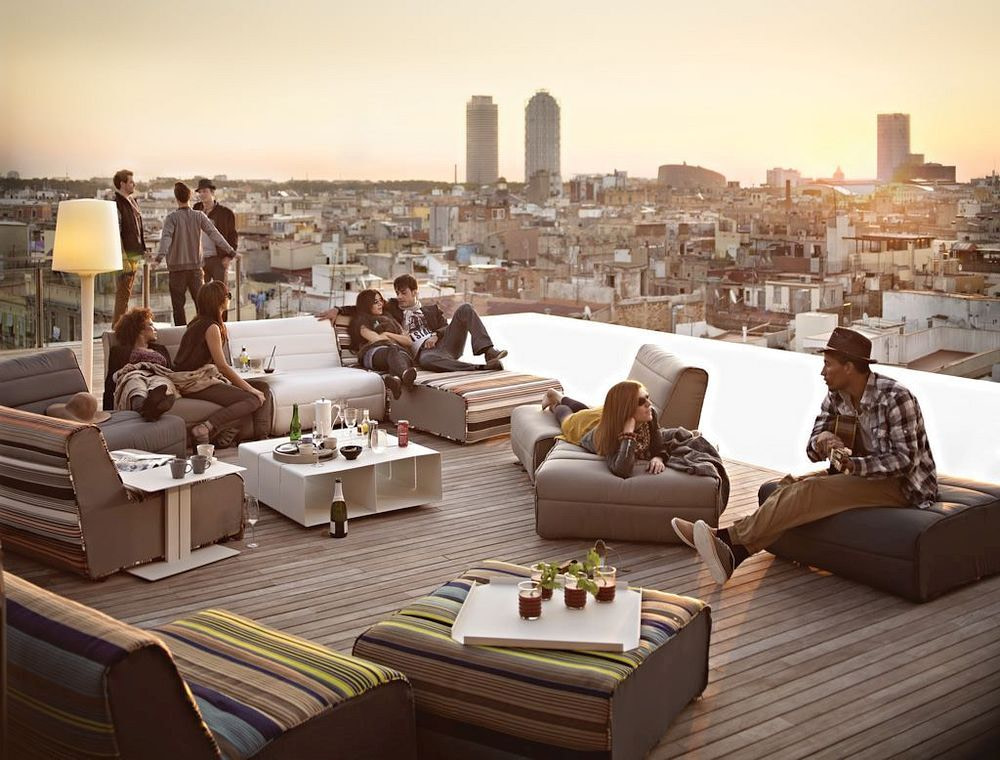 As a billionaire, I can afford to live anywhere, so I decided that Barcelona will be my hometown. This vivid city is everything I've ever dreamed of, and more. Not to mention I have some great friends here with whom I am meeting for a coffee at SkyBar – a stylish rooftop lounge with fantastic views over the city.
05:30 PM – 06:45 PM | Sailing the Med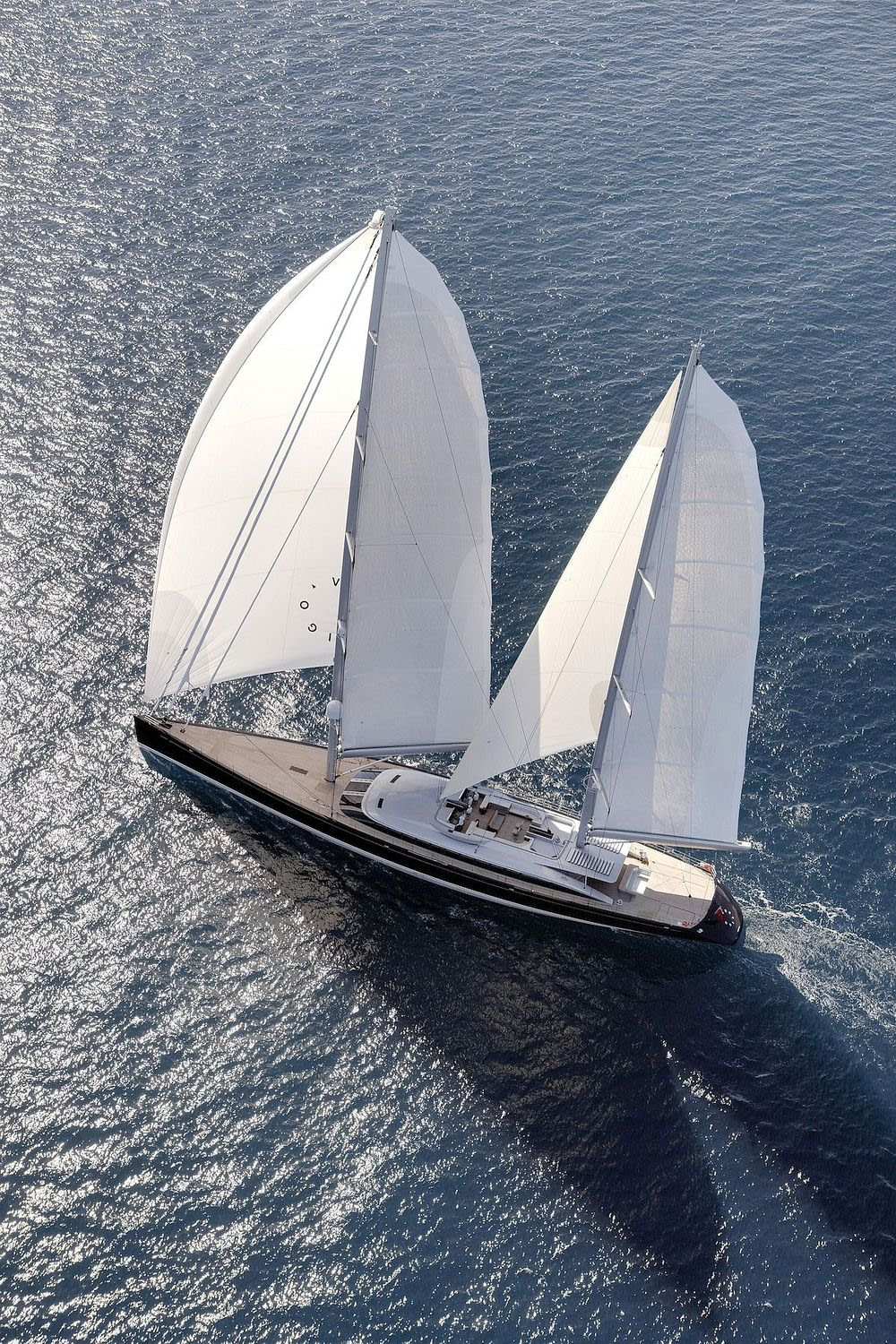 I set sail from Port Adriano in Mallorca on board a sleek 67.2-meter superyacht equipped with a state-of-the-art gym. This will ensure I'll be in my best shape tonight. In the meantime, I'm going to wander the seas for a while…wherever the wind will take me.
06:45 PM – 07:00 PM | Glamping in Norway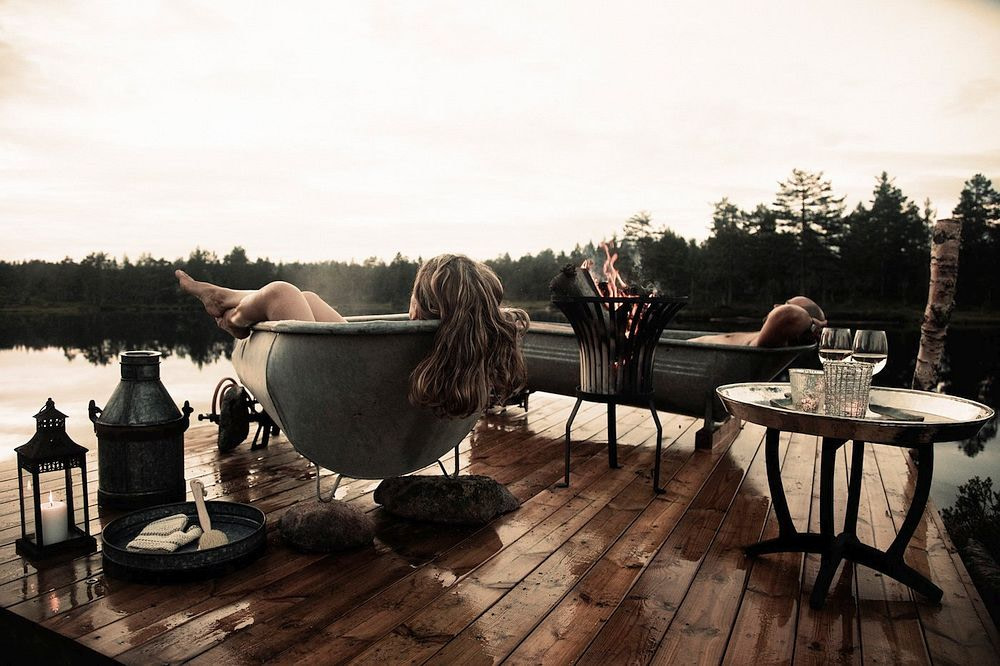 Feeling outdoorsy, so decided to make a quick visit to Norway for a breath of fresh air and a soak in an outdoor bathtub. Oh my goodness, this feels soo good!!! It practically melts all my stress away.
07:00 PM – 07:30 PM | Catching the evening sun in Imerovigli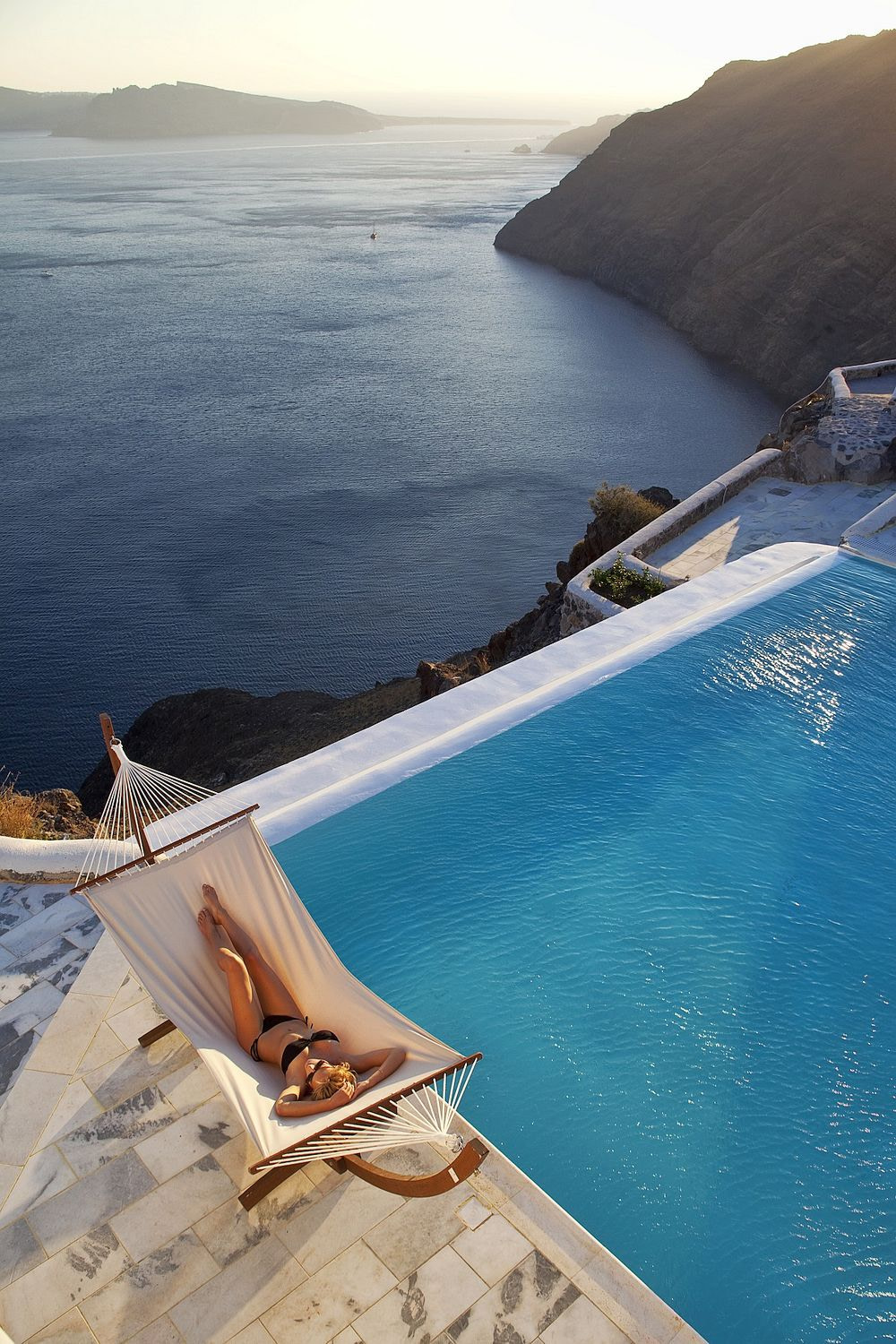 I decided to go back to Greece (God, I love this country!) to catch some late sun and see my second sunset today…in Santorini. Where else in the world do you get such an astonishing view?
07:30 PM – 08:00 PM | Beer Spa in Prague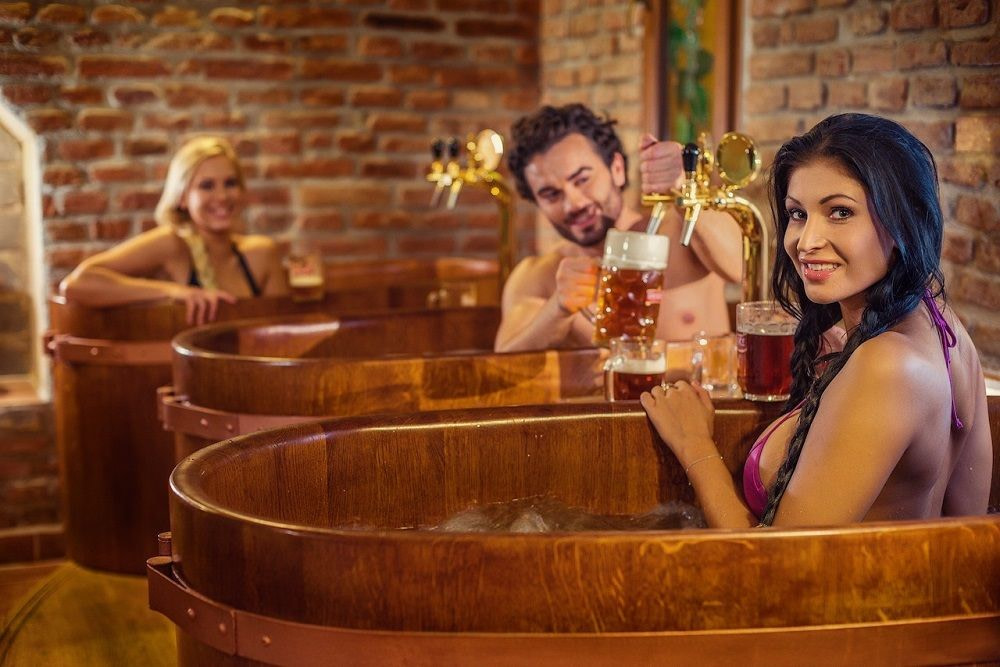 I'm in the mood for a bath. But not just any kind of bath…a beer bath in Prague. I've heard it has some amazing health benefits, and they also offer unlimited Czech beer, to say the least.
08:00 PM – 08:30 PM | Evening stroll around the Overhanging Gardens of Marqueyssac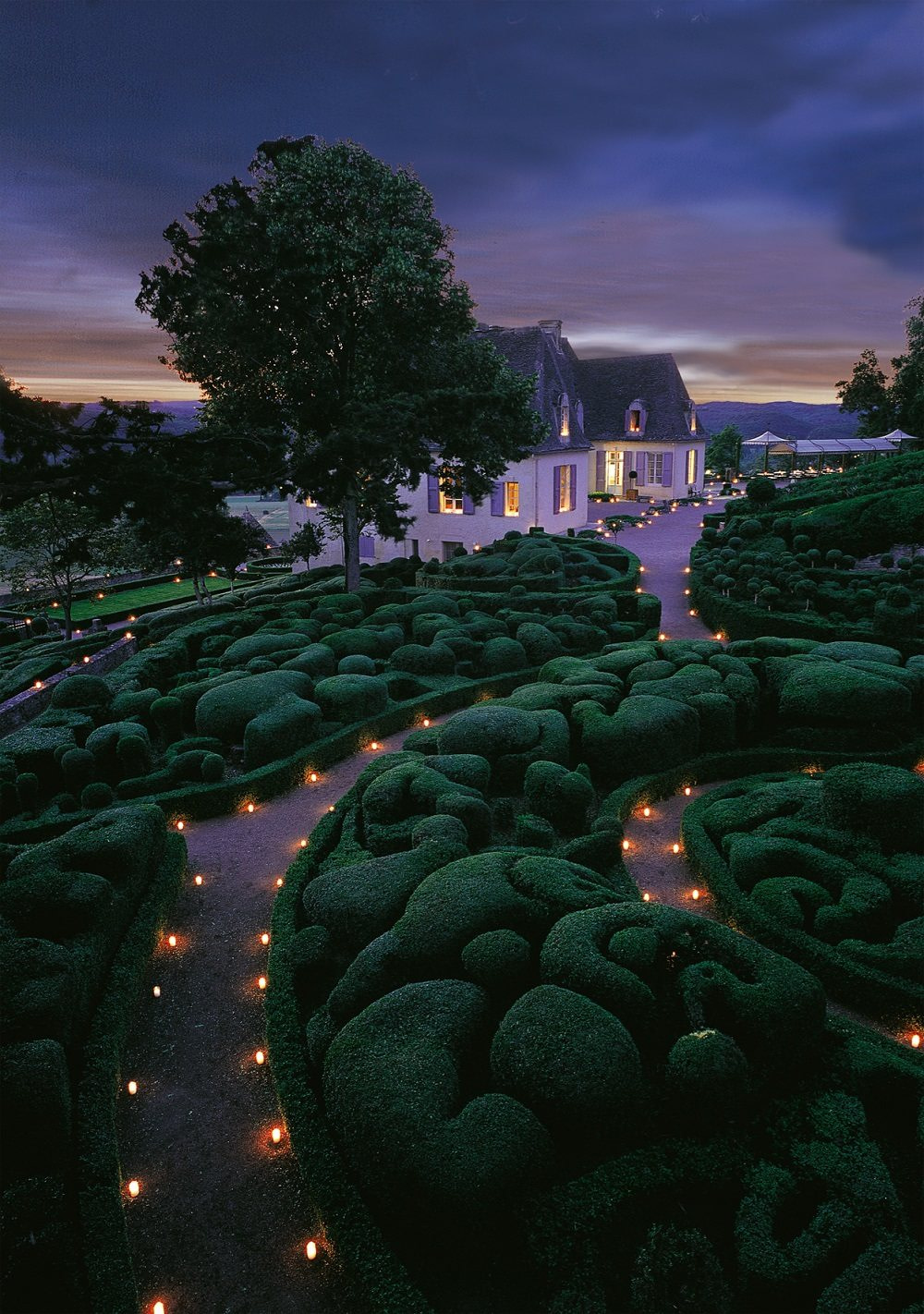 This is such a peaceful, charming place to relax and put some order in my thoughts. Somehow, these unique gardens keep calling me back again and again.
08:30 PM – 09:00 PM | Beach picnic in Mauritius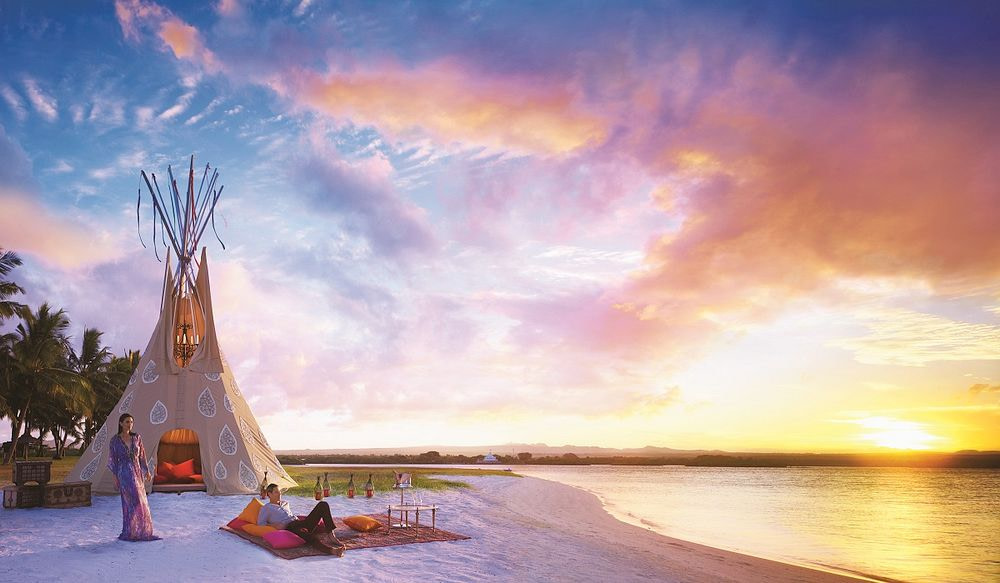 Decided to have a snack and see my third sunset today! This time, with a friend. The sun is dipping into the ocean, painting the sky of Mauritius in vibrant shades of pink and purple. Isn't it fabulous?
09:00 PM – 09:30 PM | Beach bath with a friend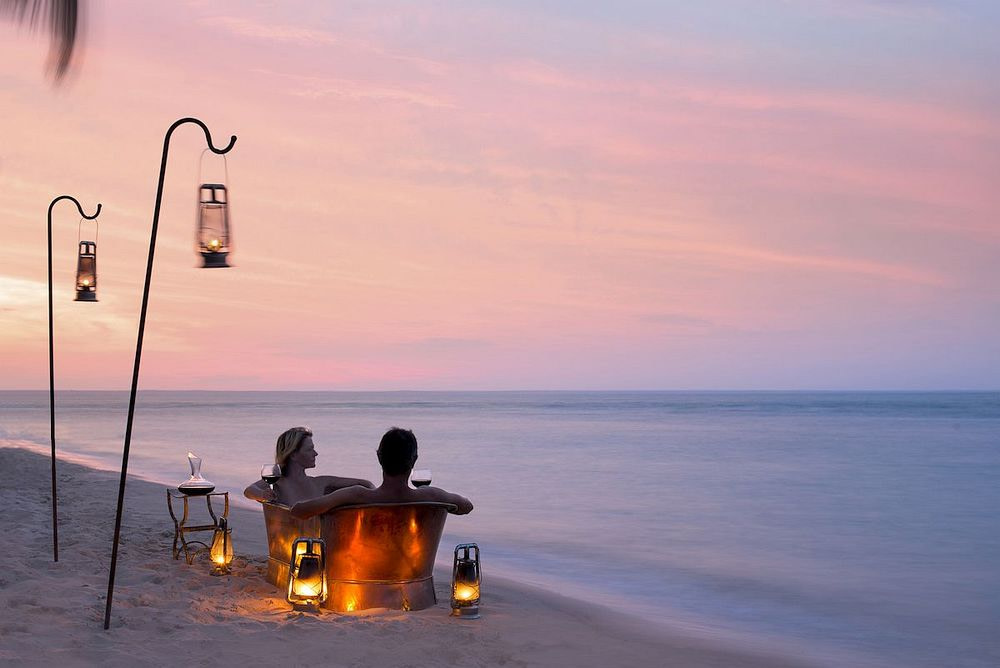 OK, maybe not just a friend. Maybe more. Maybe a really special, good-looking someone with whom I like to share this tub charming evening in Mozambique. I'm feeling adventurous tonight. By the way, this is my fourth sunset! I love watching the sun disappearing into the sea…that last glow of the day always brings with it a bit of sweet melancholy. So poetic…
09:30 PM – 10:30 PM | Romantic dinner in Positano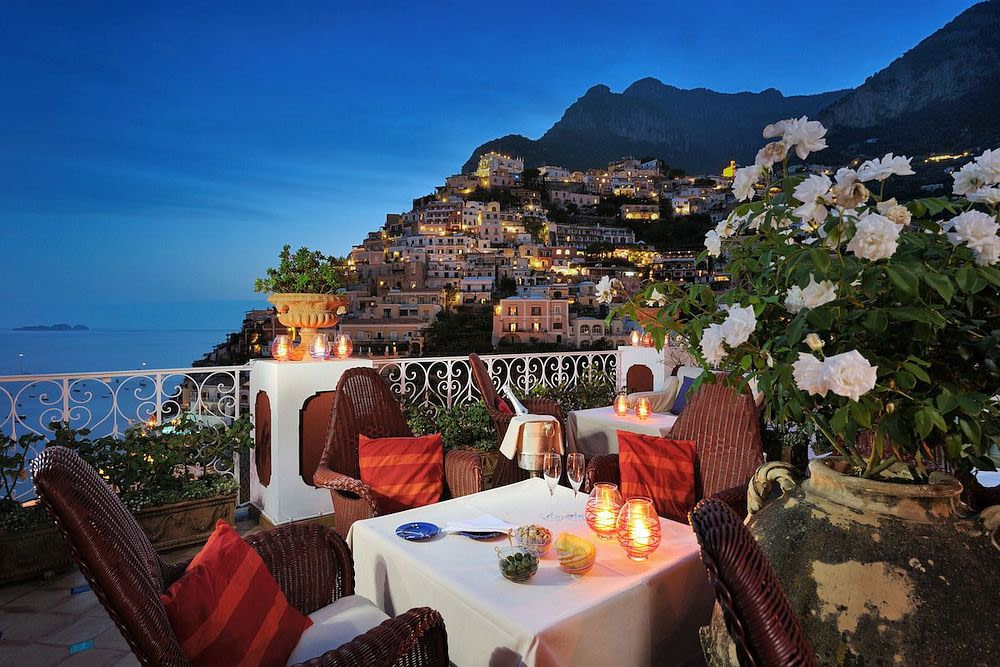 I could not have chosen a more romantic setting for dinner than the hillside restaurant at Le Sirenuse in Positano. The view is to die for, and the food even better. The air smells like roses and memories of another lifetime.
10:30 PM – 00:00 AM | Beach cinema in the Maldives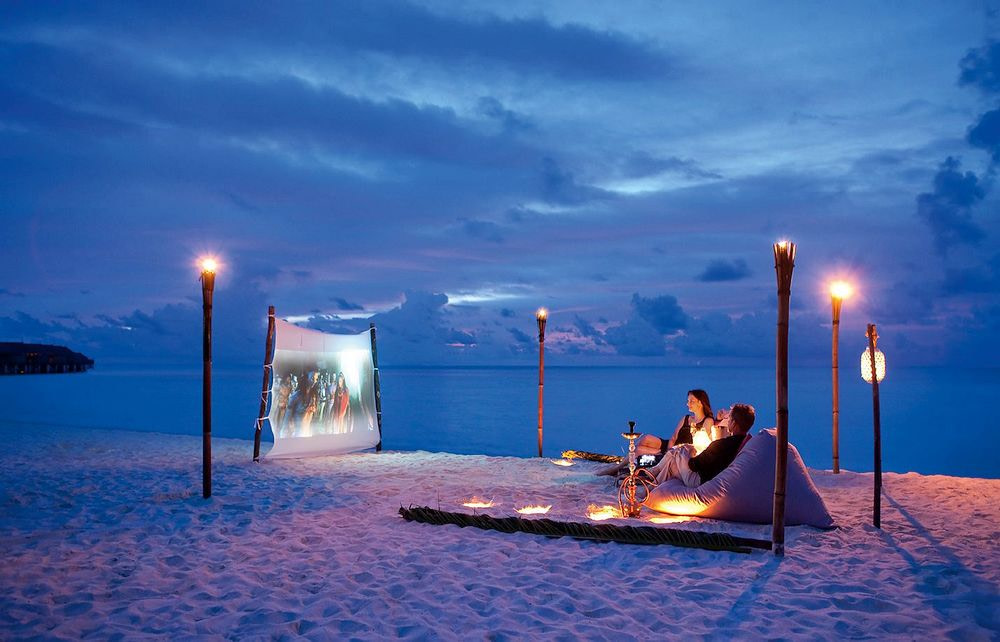 Still with my friend! We're watching a nice movie on a beach in the Maldives. The weather is perfect, the wine is cold, and we're smoking a nargile. I seriously hope it's not Fifty Shades of Grey.
00:00 AM – 01:30 AM | NSFW! 🙂
It was a crazy day (and still not over!), so after the movie, me and my friend decided to retire to our room – a spectacular overwater villa at One&Only Reethi Rah in the Maldives. Just the two of us! Sorry guys, as much as I love to share with you my fabulous imaginary adventures, you're not invited on this one.
01:30 AM – 01:45 AM | Quick pit stop in Mumbai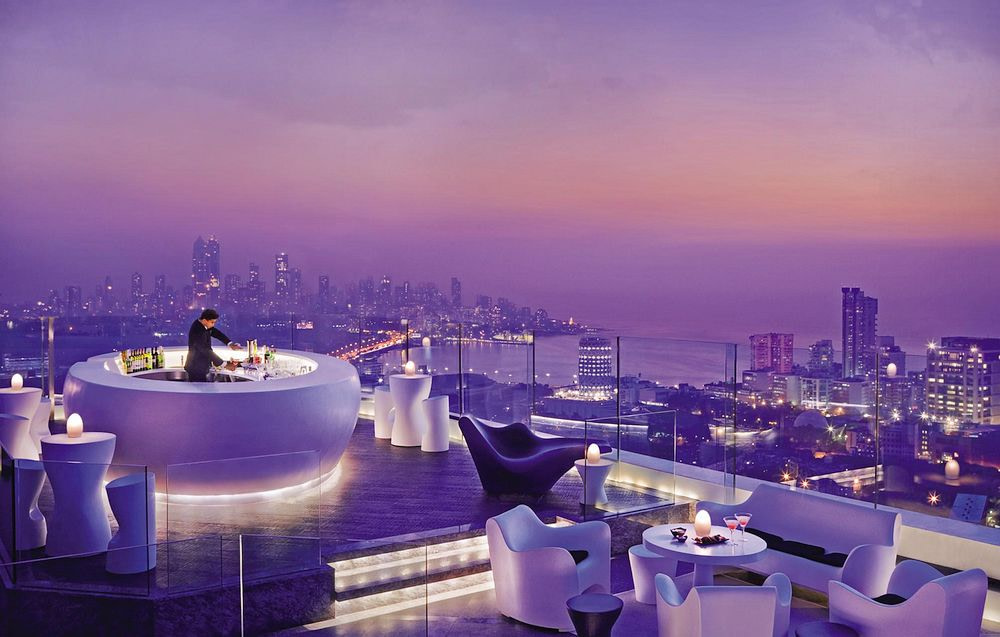 Stopping on this striking rooftop bar in Mumbai for a quick double espresso (to get the party started) and some killer views of the skyline.
01:45 AM – 04:00 AM | Party 'till dawn in Ibiza!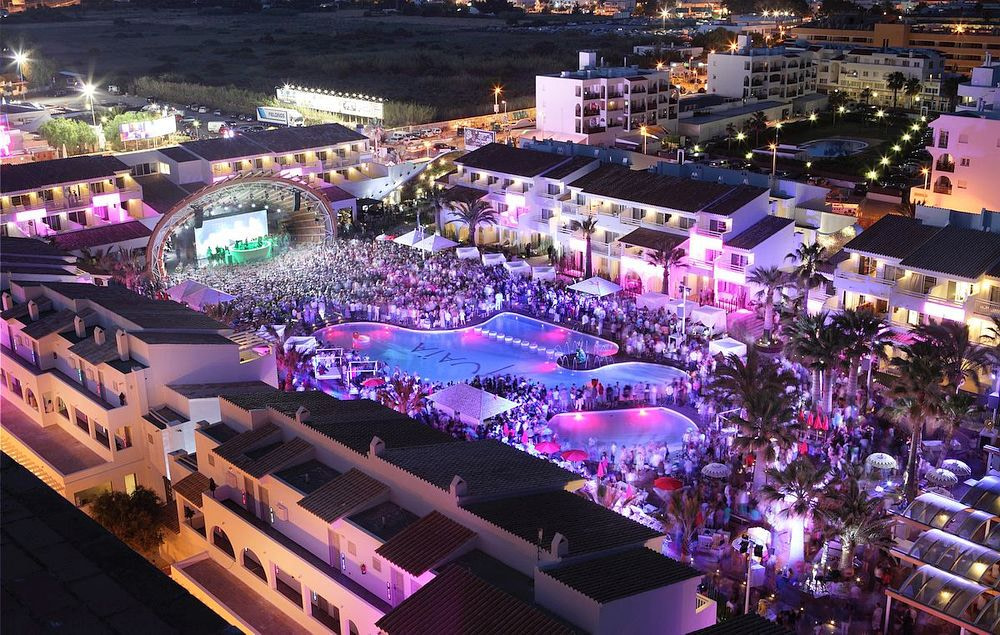 Headed to the White Isle for some wild, crazy partying at Ushuaia with my friends. Sexy tunes, glamorous surroundings, and me – who I wouldn't normally go near a dance floor – dancing with abandon, nonetheless. Of course, the drinks are on me (figuratively and literally)!
04:00 AM – 05:00 AM | Late-night snack with friends at sunrise in the Maldives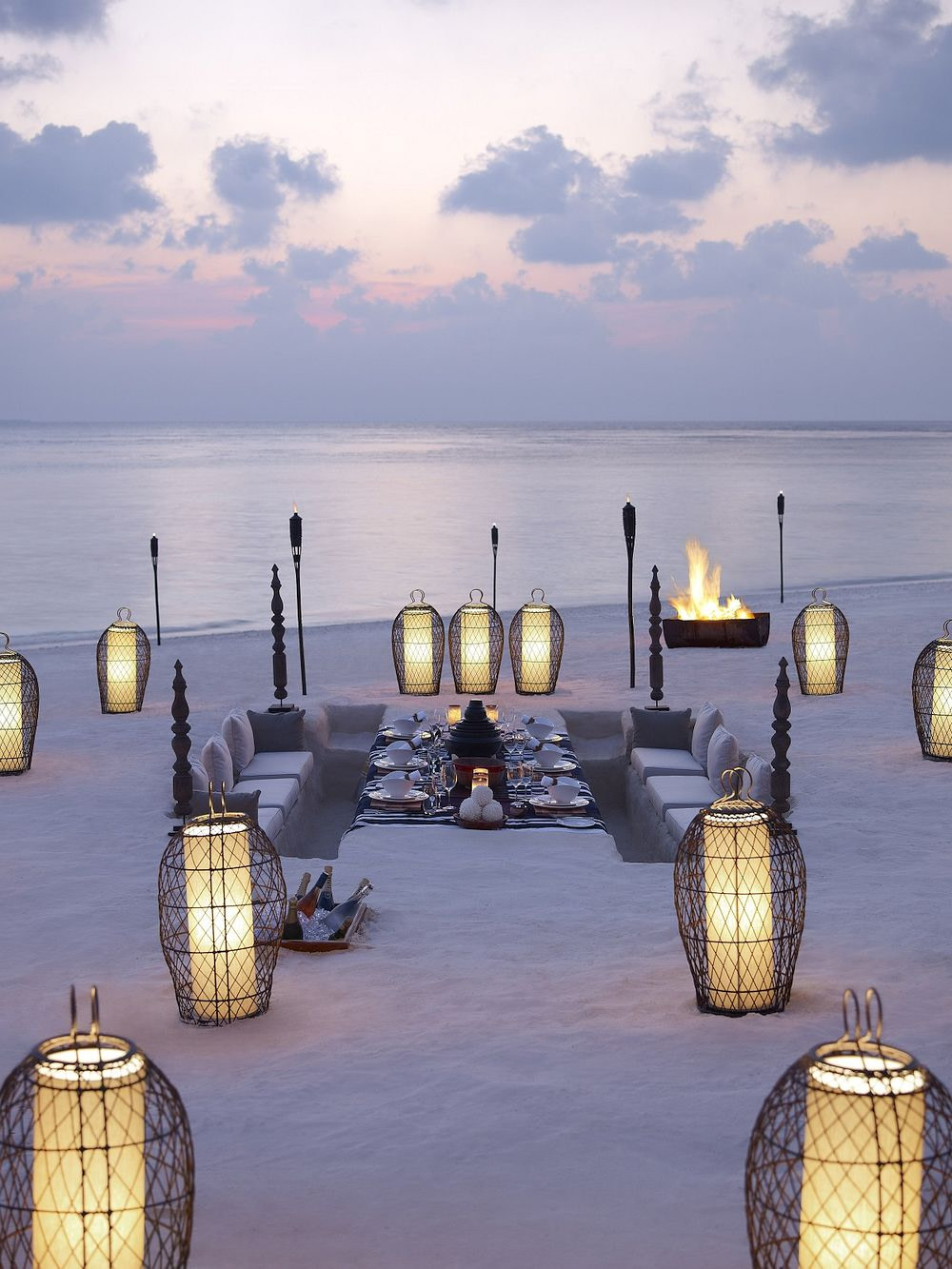 Since I'm hungry again (I know, I eat too much!) I decided to top off the night with a sumptuous snack in the Maldives at sunrise. I find no better place to do so than Dusit Thani – a resort worthy of the cover of a glossy travel magazine.
05:00 AM – 05:30 AM | Reading a book in an overwater hammock
Moved to Gili to soak up some early sun rays and read a book in a hammock swaying over the water. I know, I know, life is not fair.
05:30 AM – 06:00 AM | Beach lounging
Still in the Maldives. Changed the resorts. Now at Soneva Fushi, relaxing in a pool on the beach and contemplating – you guessed it – the Lost finale.
06:00 AM – 07:00 AM | European sunrise in Barcelona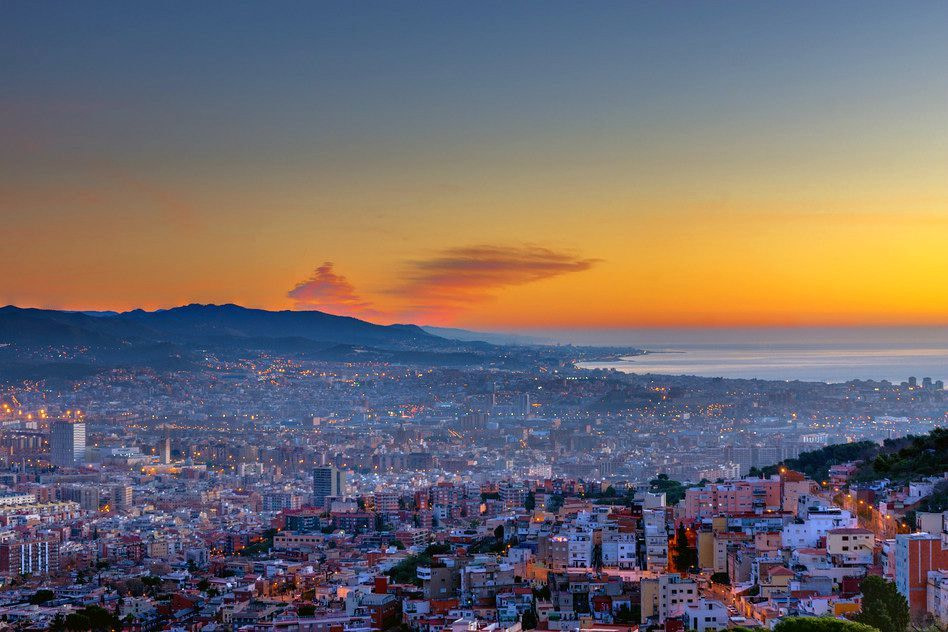 Back to my favorite corner on Earth. I'm sitting on a hill watching how this amazing city comes to life. There's no one around, just me, listening to the silence and the sound of my beating heart. I fell madly in love with this city almost 15 years ago, and today I remember why.
This is the place where each tiny plaza, Gothic façade, and whimsical Modernista building is a teleporter to another realm. It is also a city that worships its brilliant architects with the same fervor, be it Antoni Gaudí – the father of Catalan Modernism, or Lionel Mesi – the master of dribbling. For me, this is more than enough.
…
If only dreams could come true… money would grow on trees, quantum teleportation would work on humans, and I would be a billionaire who could break herself down to her molecules, beaming herself across space and reassembling anywhere she fancies.
But I'm not! I'm still at my shitty desk (which is part of the kitchen, by the way), organizing my to-do lists for the upcoming weeks, and working hard to have more time to travel. Of course, I wish I could teleport myself anywhere in the world and be a billionaire, who wouldn't?! But since then, I'll just take things easy and see where tomorrow will take me.
FIN | to be continued