Perched hundreds of meters above the beautiful Dordogne Valley, the Jardins suspendus de Marqueyssac (Overhanging Gardens of Marqueyssac) are among the most unique and tranquil spaces in this part of France.
Conceived some 300 years ago by one of the followers of André le Nôtre – the mastermind behind the Versailles gardens, this dreamy expanse of topiary art includes 150,000 hand-pruned boxwoods crisscrossed by a network of shaded walking paths that allow for wandering and exploration.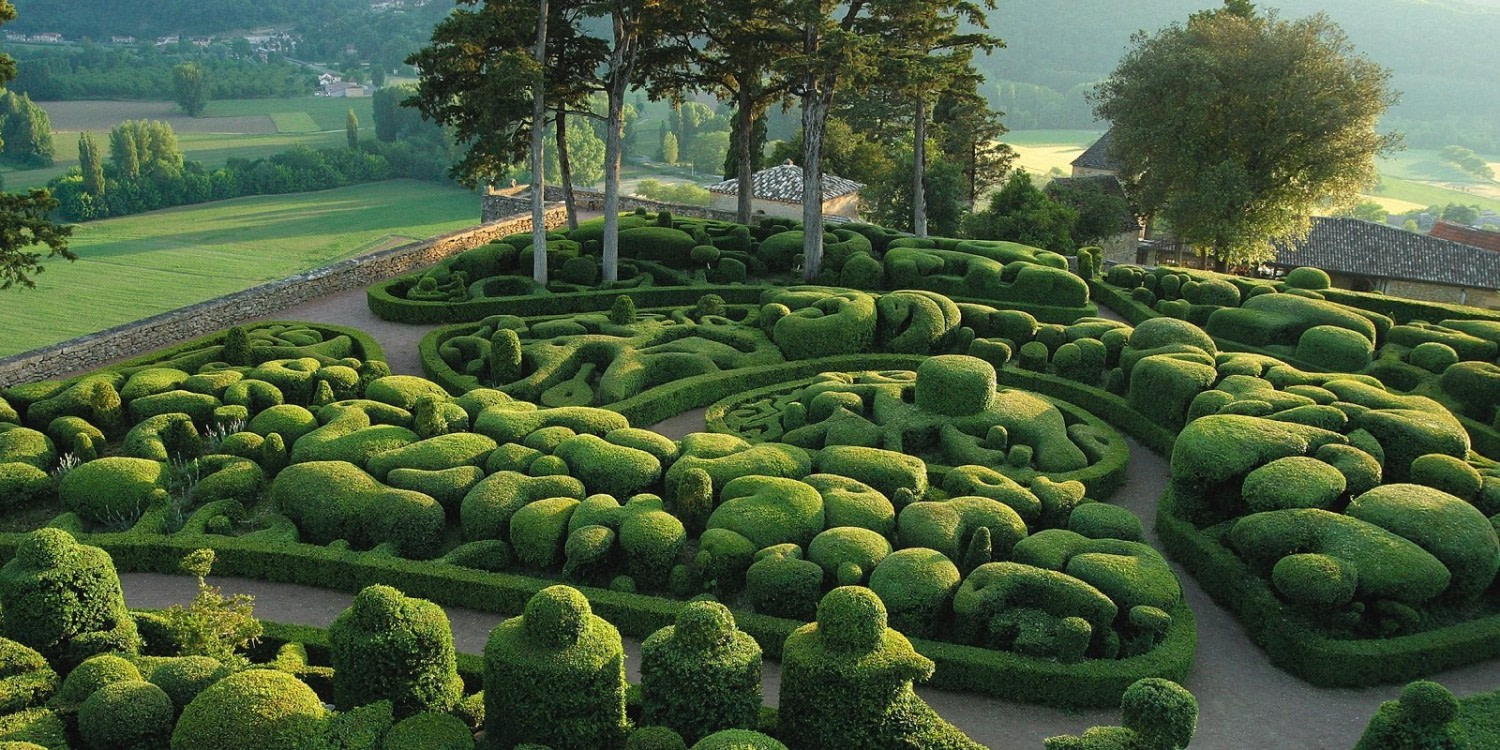 The immaculately maintained gardens are developed around a traditional 17th century chateau and offer a befitting belvedere balcony from where visitors can enjoy glorious views of the Dordogne Valley 130 meters below.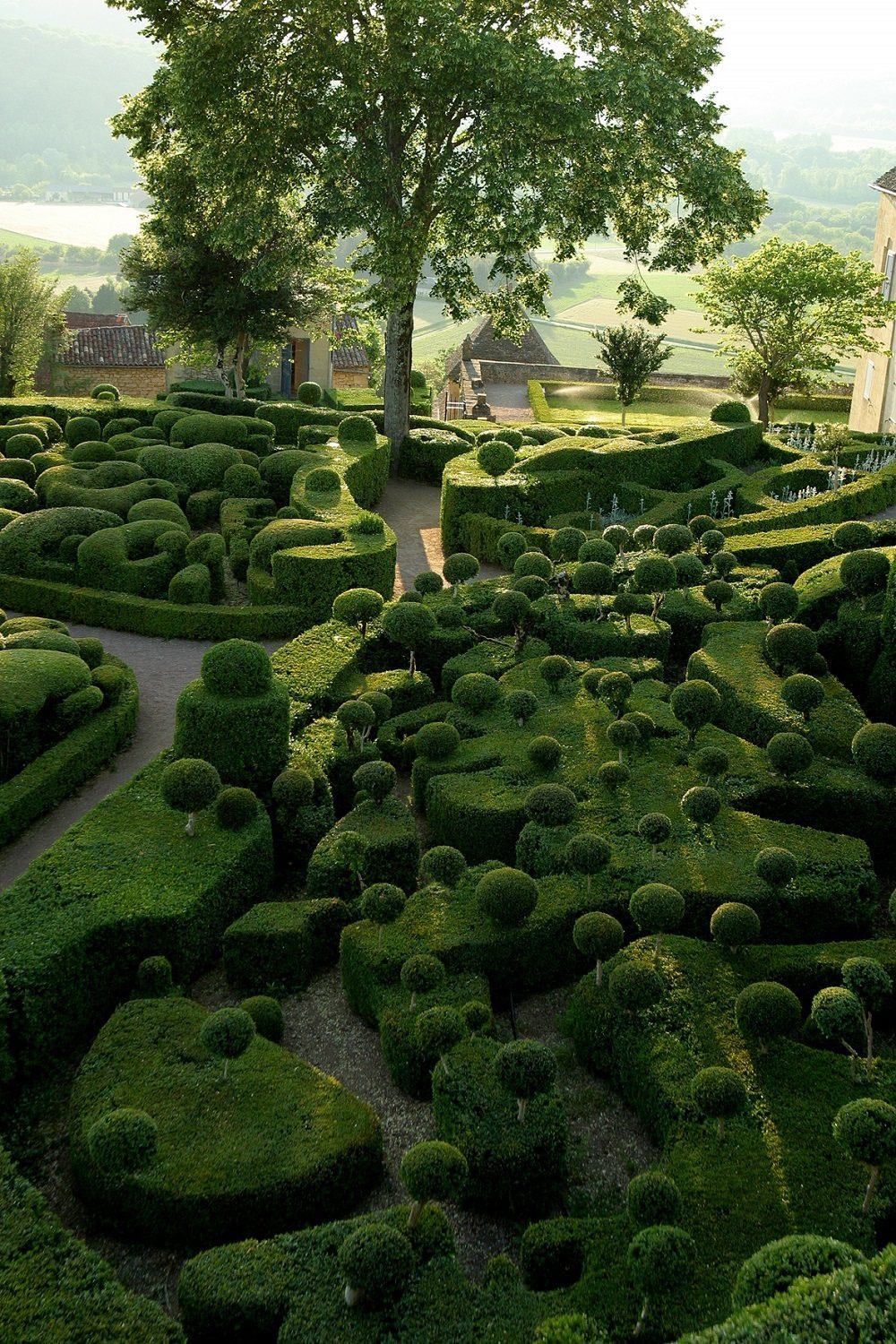 Les Jardins suspendus de Marqueyssac are classified among the Remarkable Gardens of France and can be found halfway between the famous wine regions of Bordeaux and Rhone, in the small town of Vézac.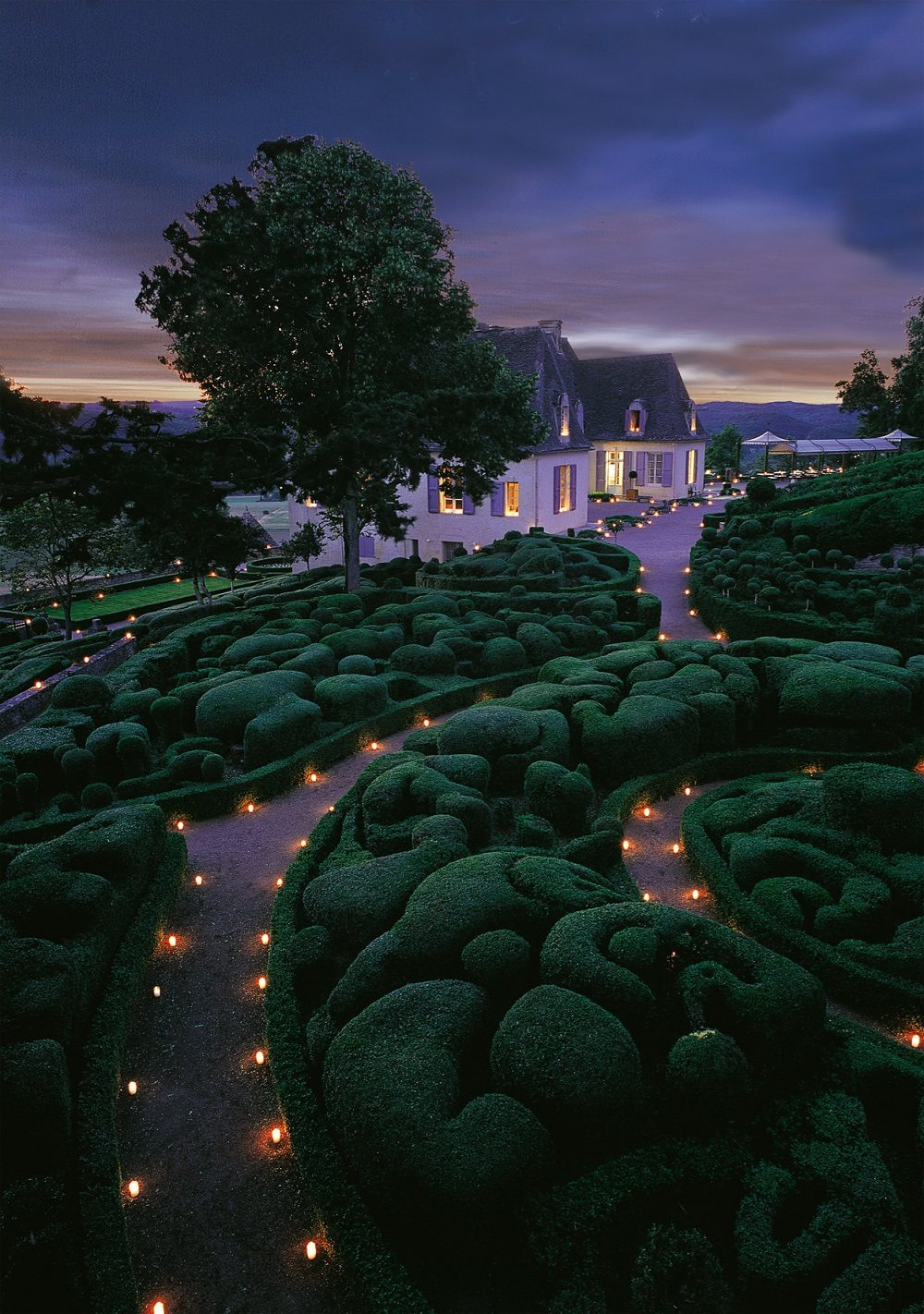 For a truly magical experience, go visit on a summer Thursday evening, when the gardens are lit by thousands of candles, creating a romantic, almost surreal atmosphere.