Located in the beautiful, crystal-clear waters surrounding Cancun and Isla Mujeres in Mexico, the stunning underwater museum – Museo Subacuatico de Arte (MUSA) – is among the most unique and unusual scuba diving sites in the world.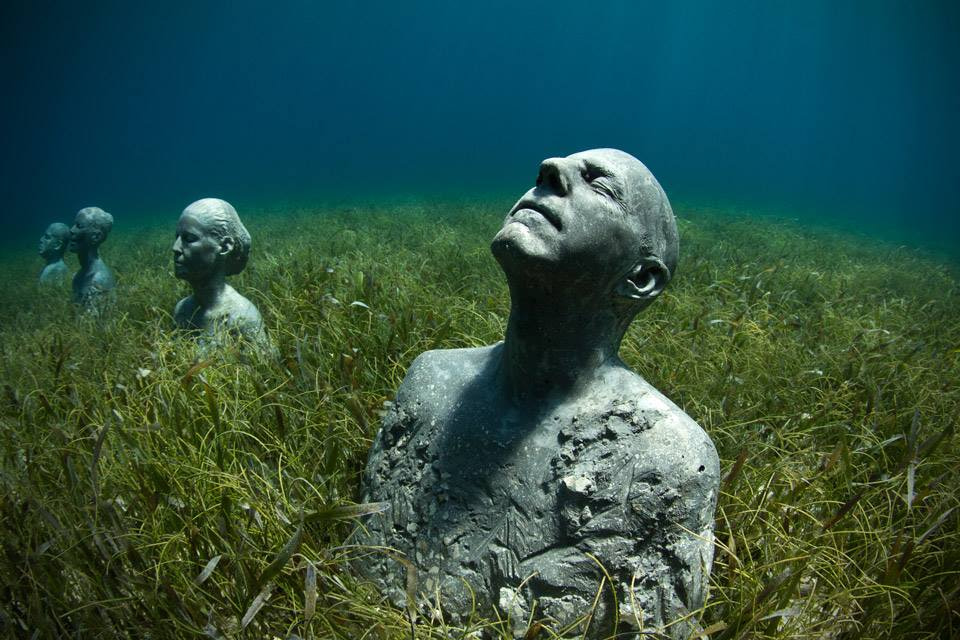 Created by English sculptor Jason deCaires Taylor, the museum features over 500 permanent sculptures made from pH-neutral material in order to preserve and promote coral life in the region.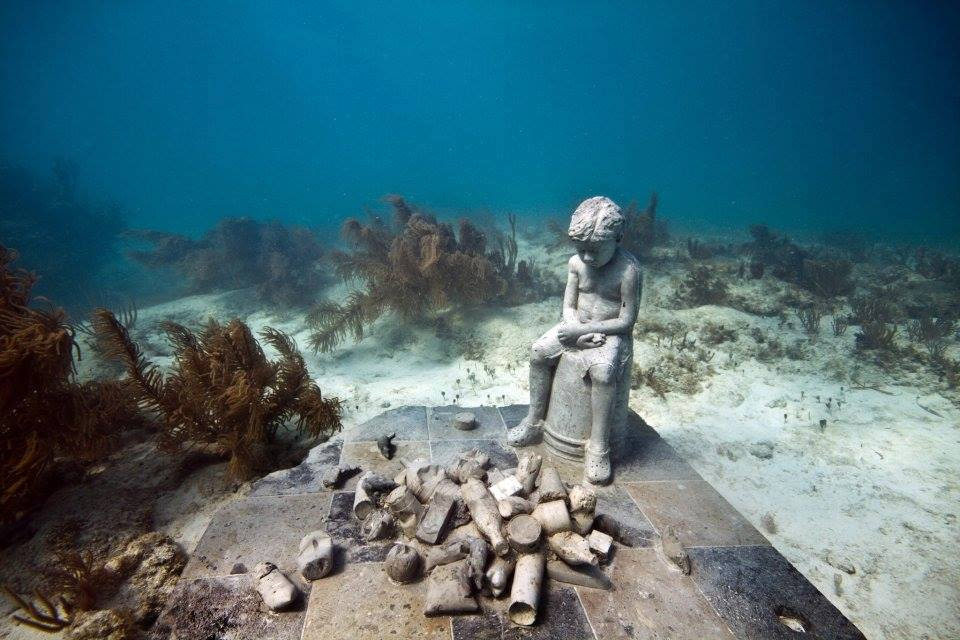 The Underwater Museum was inaugurated in 2010 with its first phase called "The Silent Evolution". At that time, 200 statues were established on the bottom of the ocean, from which the Dream Collector, Man on Fire, and The Gardener of Hope were especially designed to attract different species of marine life.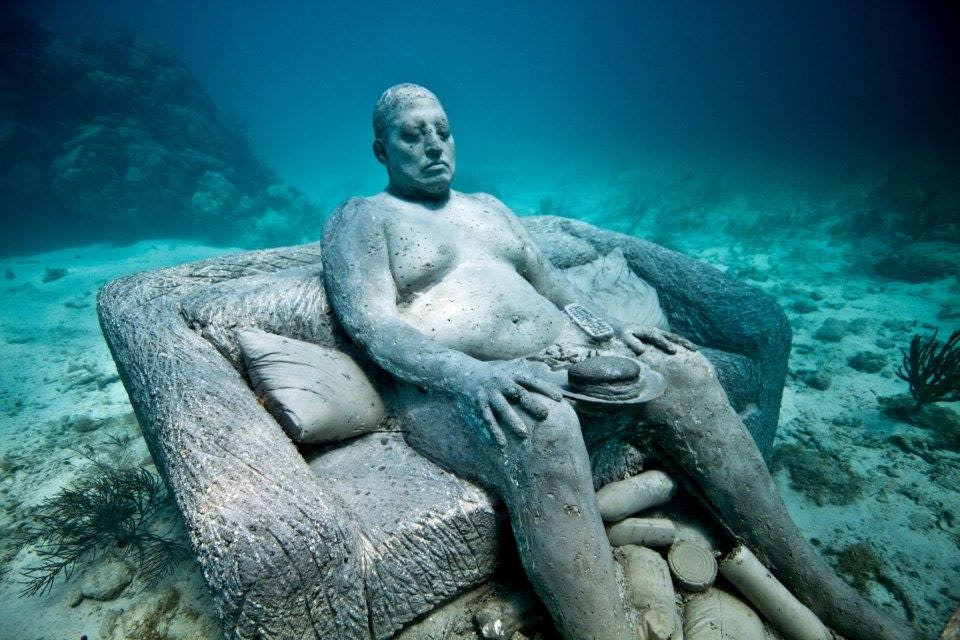 Later on, the exclusive collection of underwater sculptures was completed with additional life-size human statues inspired by Cancun locals, as well as a VW Beetle aimed to serve as a home for lobsters.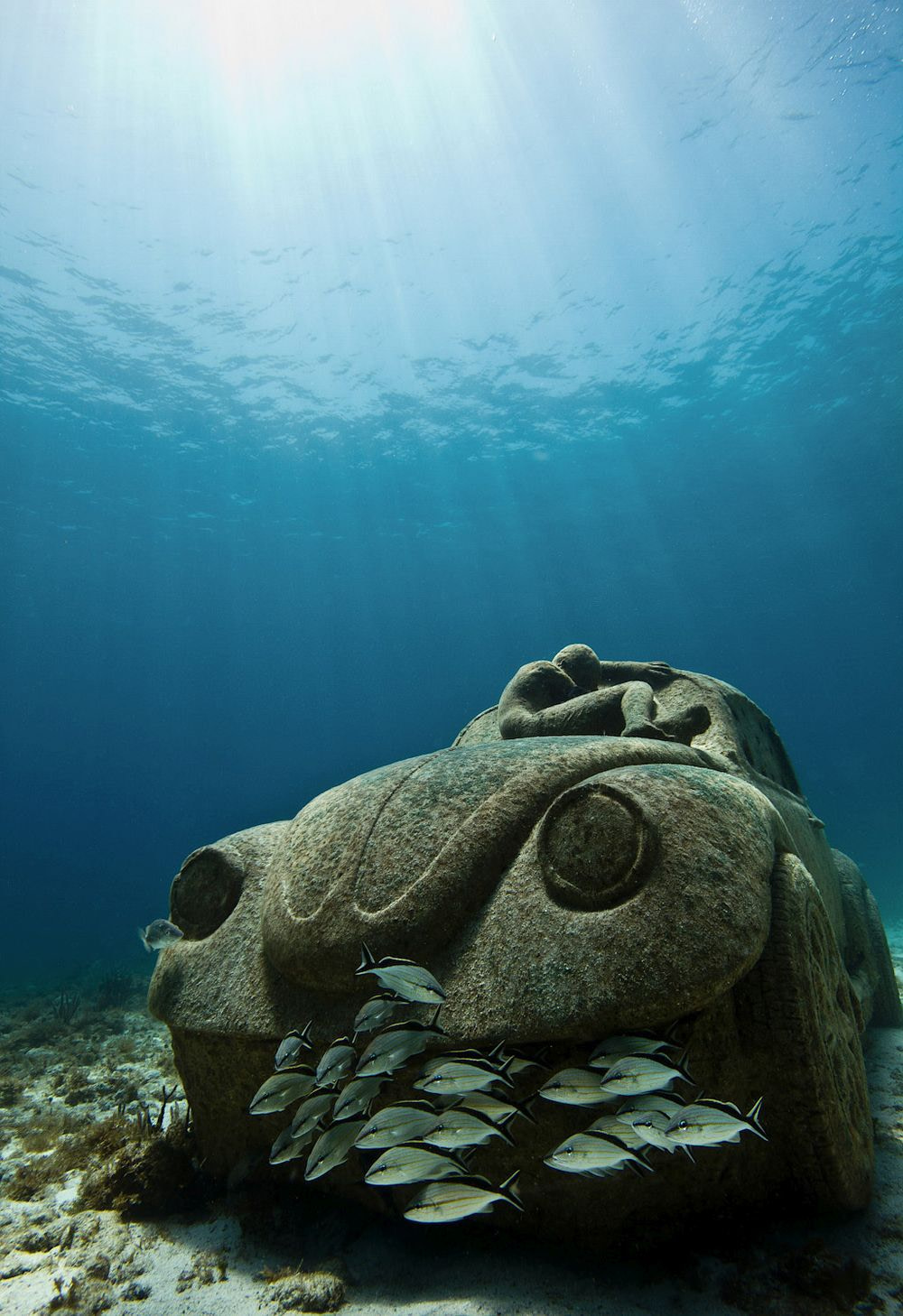 The third phase of Cancun's Underwater Museum was inaugurated in 2012 with other 60 innovative sculptures such as: The Last Supper, Pheonix – the first kinetic monument, or The Listener, made entirely from casts of human ears by local Cancun students.
Innovative, spectacular, and unusual, the Underwater Museum in Cancun has already became the largest exhibition of its kind in the world, and one of the most visited tourist attractions in the region. Sightseers can admire the sculptures by diving, snorkeling, or by taking a glass-bottomed boat tour from Cancun or Isla Mujeres.
Photography and sculpture by Jason deCaires Taylor | via MUSA