Situated in Albena, a sprawling Bulgarian resort on the Black Sea coast, Beach Library is the first of its kind in the European Union, and boasts over 6,000 books in more than 15 languages.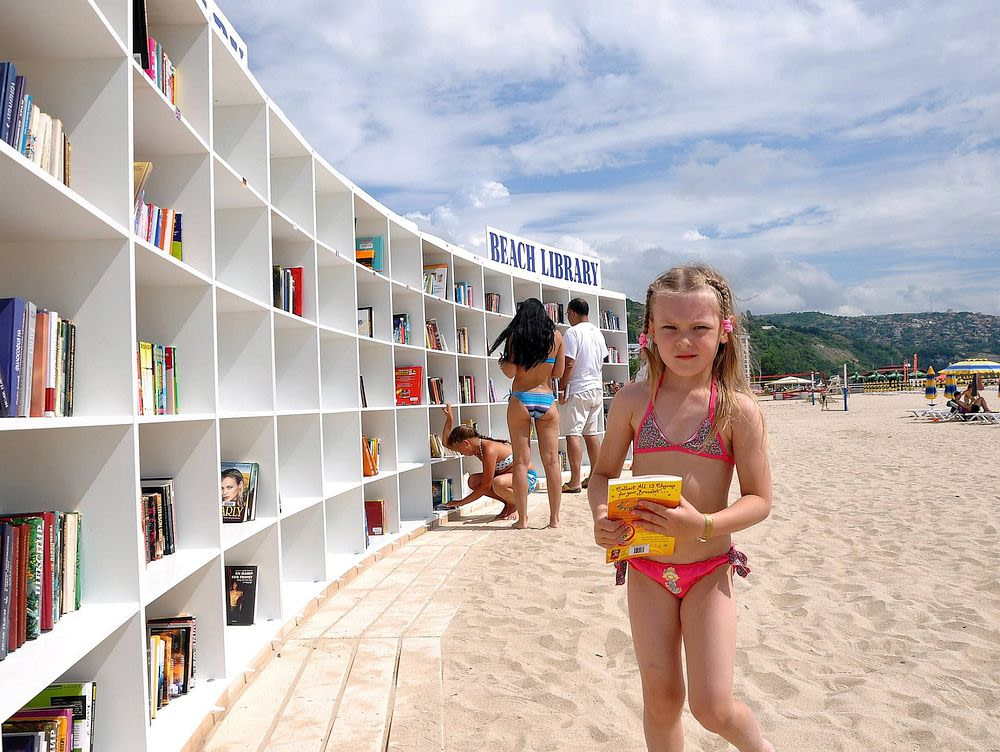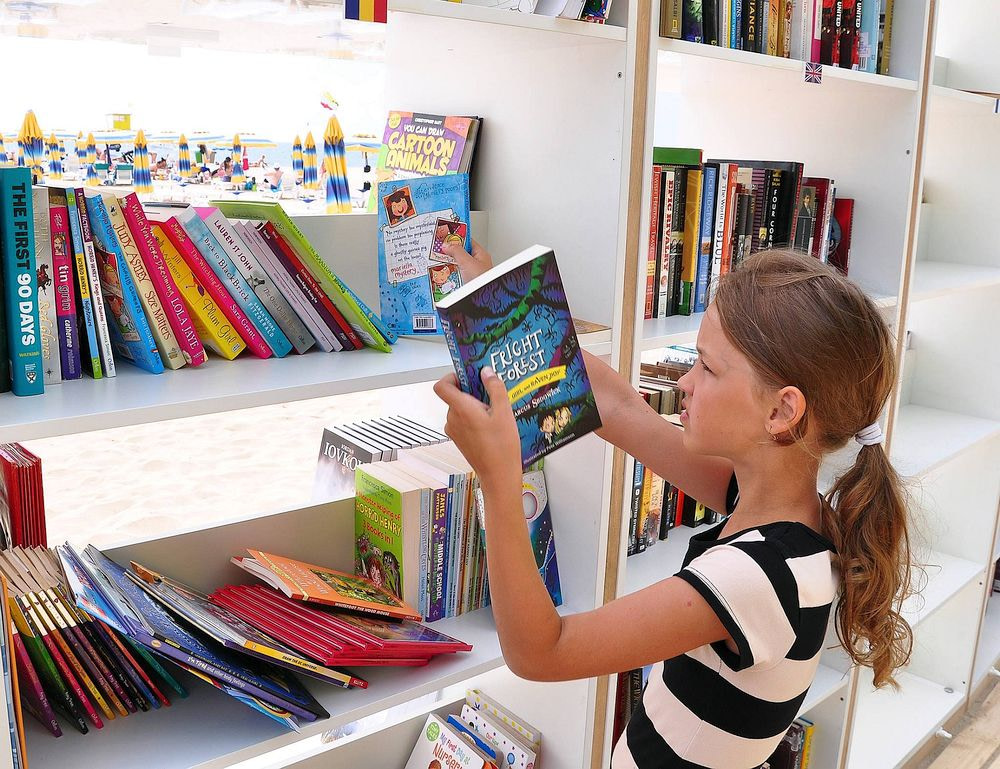 A project by German architect Herman Kompernas, the open-air library lies in front of Hotel Kaliakra and houses everything from Bulgarian literature to memoirs and works of fiction. Its 140 white shelves are made from a special material which is resistant to sun and wind, and when it rains, the bookcases are protected by a vinyl cover.
In order to make it easy for people to browse, volumes are arranged by countries, and can be borrowed for free. The only suggestion is to return the material to the library once finished.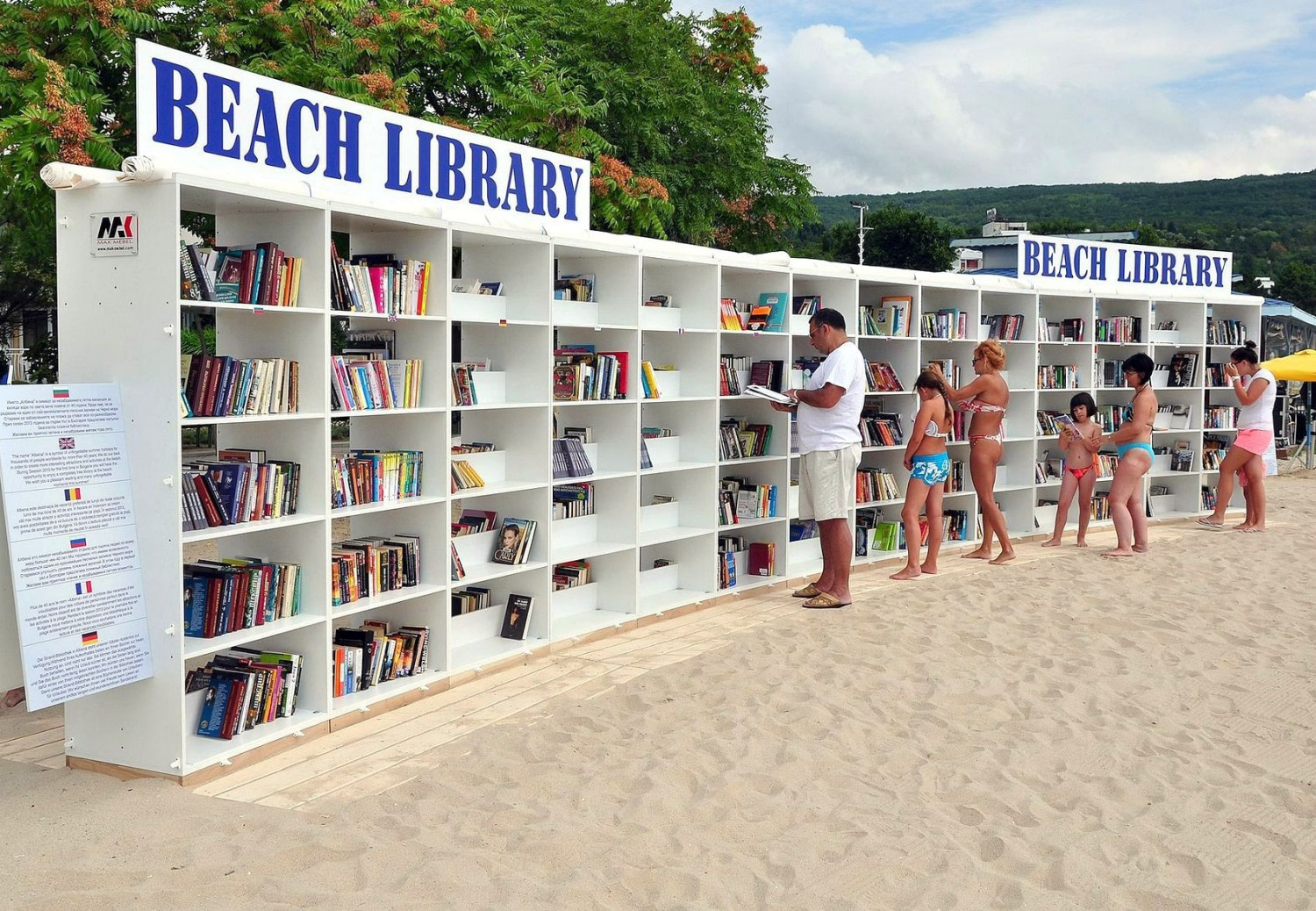 Designed to foster reading among tourists during their summer holiday, Albena's Beach Library is constantly expanding, as guests are encouraged to donate their own books for others to enjoy. And just like these fantastic mobile libraries and bookshops we featured in a previous article, its goal is to provide customers with an enriching cultural exchange experience.