Books change our lives, expand our horizons, and make us better persons, but it's not just the authors we have to thank, but also those who facilitate our access to them and instill in us the joy of reading. That's why we've rounded up a list with some of the most ingenious nomadic bookshops and libraries from across the globe.
Il Bibliomotocarro, Italy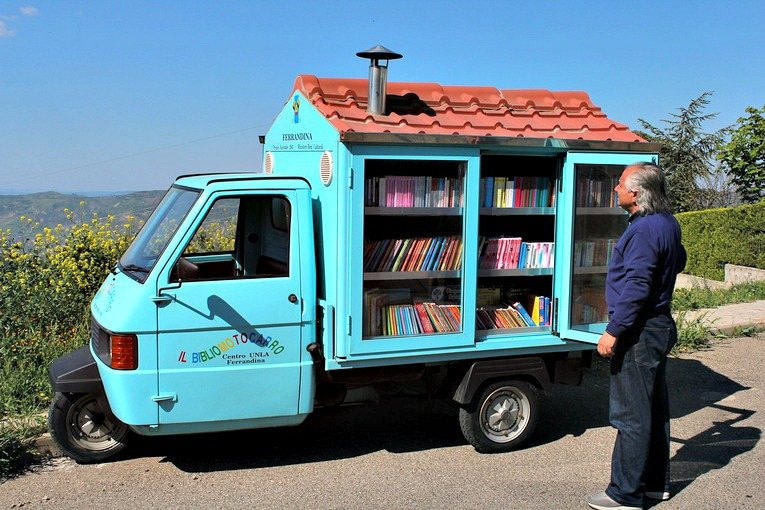 Much more than just a mobile library, Il Bibliomotocarro is a charming Italian story about books, children, and friendship that would have never been possible without retired Italian teacher Antonio La Cava and his noble purpose of spreading the love of reading to the little ones. Since early 2000s, he travels the small villages of Basilicata with its cute library on three wheels to promote reading for pleasure among the local children.
The Book Barge, UK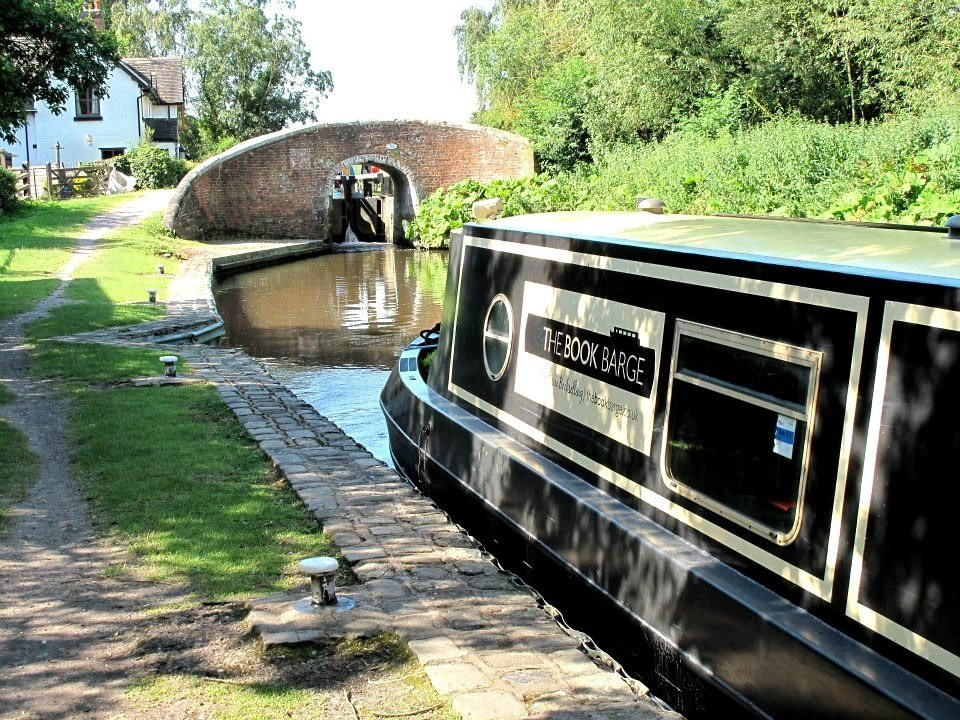 Housed in a cruiser-stern narrowboat that dates back to the 60′, The Book Barge sails the waterways of England and Wales filled with a great variety of new and secondhand volumes, including fiction, nonfiction, and children's books. A brainchild of former entertainment journalist Sarah Henshaw, the characterful floating bookshop plans to cross the Channel and make a life in France in the near future.
Street Books, Portland, USA
Created especially for people who live outside, Street Books is a bicycle-powered mobile library in Portland. The brilliant project, founded by writer and artist Laura Moulton in the summer of 2011, started with the mission of providing books for the homeless, but proved to have a greater effect. The quirky blue-painted trailer full of odd books also works as an ice-breaker, good mood setter, and conversation starter for passersby.
La Carreta Literaria, Cartagena de Indias, Colombia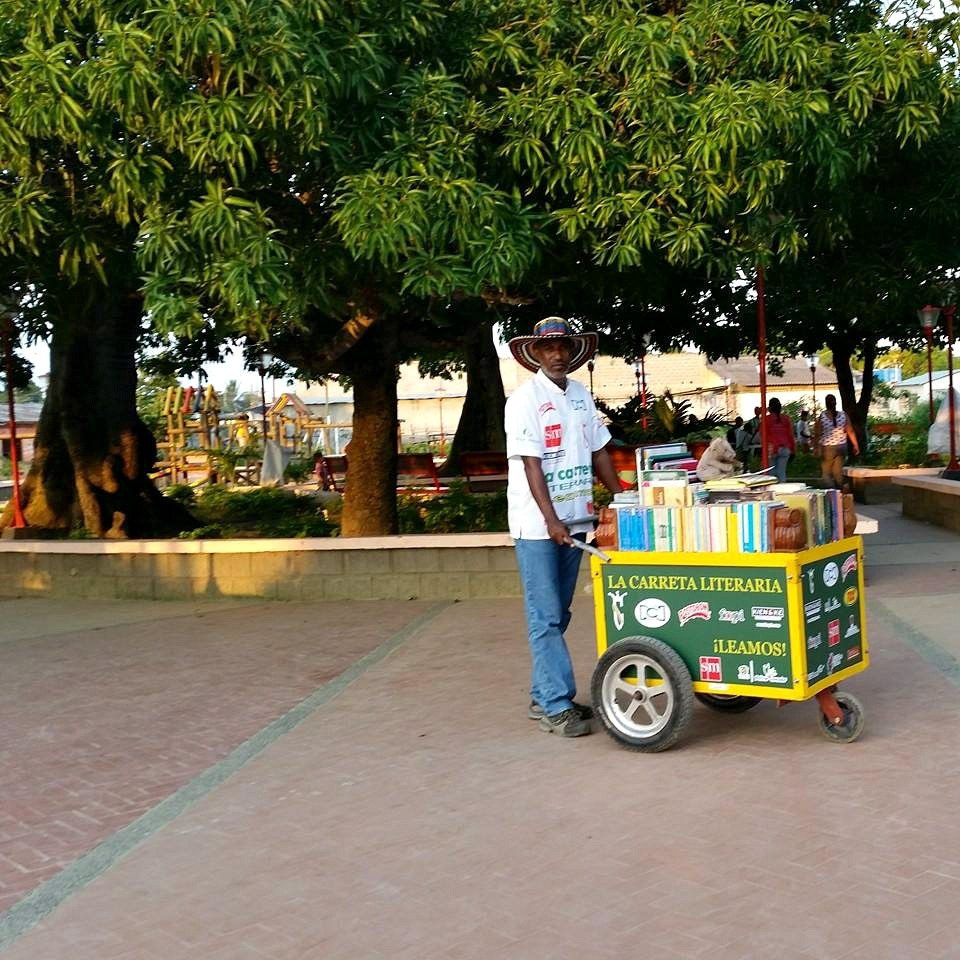 Ten years ago Martín Roberto Murillo Gómez, the mastermind behind La Carreta Literaria, used to sell bottles of cold water in the city center of Cartagena de Indias, Colombia. Nowadays, he carries a cart full of books through the same old streets and lends them to people who want to read but cannot afford to purchase them. His mobile library is not a bookstore, but a wonderful initiative meant to promote reading, his greatest passion.
Word on the Water, UK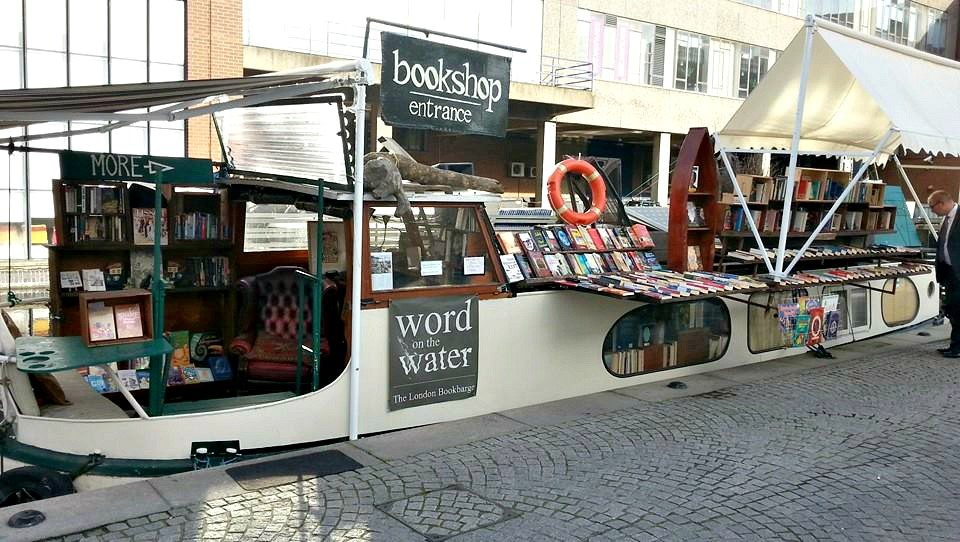 Currently based at Paddington Basin canal, Word on the Water – The London Bookbarge is the only floating secondhand bookshop in the capital. In addition to the fascinating collection of books, which includes everything from art and photography to cult and contemporary fiction, the Dutch book barge hosts regular poetry slams, book readings, and live music events.
Penguin Book Truck and Pushcart, USA
Inspired by New York City hot dog cart, Penguin Book Truck and Pushcart is Penguin Group (USA)'s first mobile bookstore. Although based in NYC, the bright orange wagon travels to various locations and events across the country load up with books customized for each occasion.
Words on Wheels (WoW), Fort Worth, USA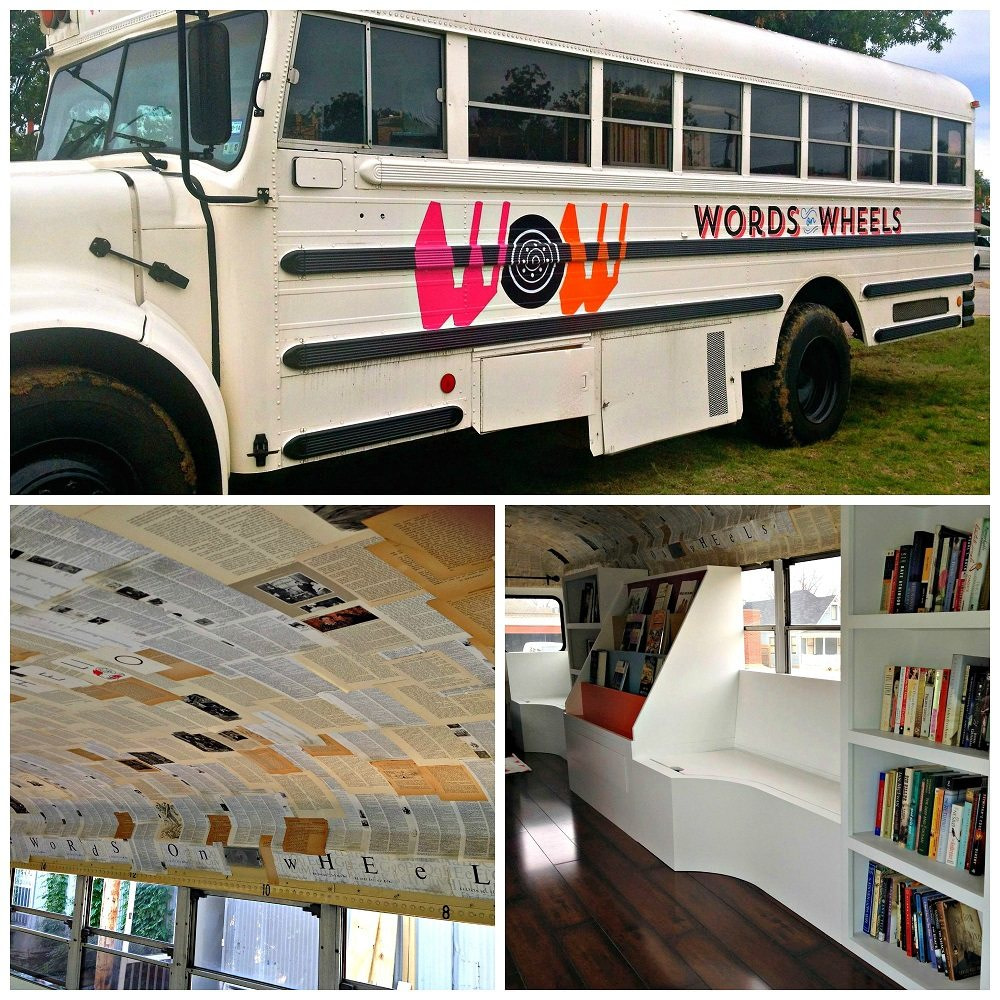 An old school bus turned into nomadic library, WoW (Words on Wheels) wheels its way up and down Fort Worth's lively Magnolia Avenue, inviting people to pop into and browse through hundreds of books and magazines. Everyone is free to borrow books or sit down and read in the atmospheric bus.
Epos, Norway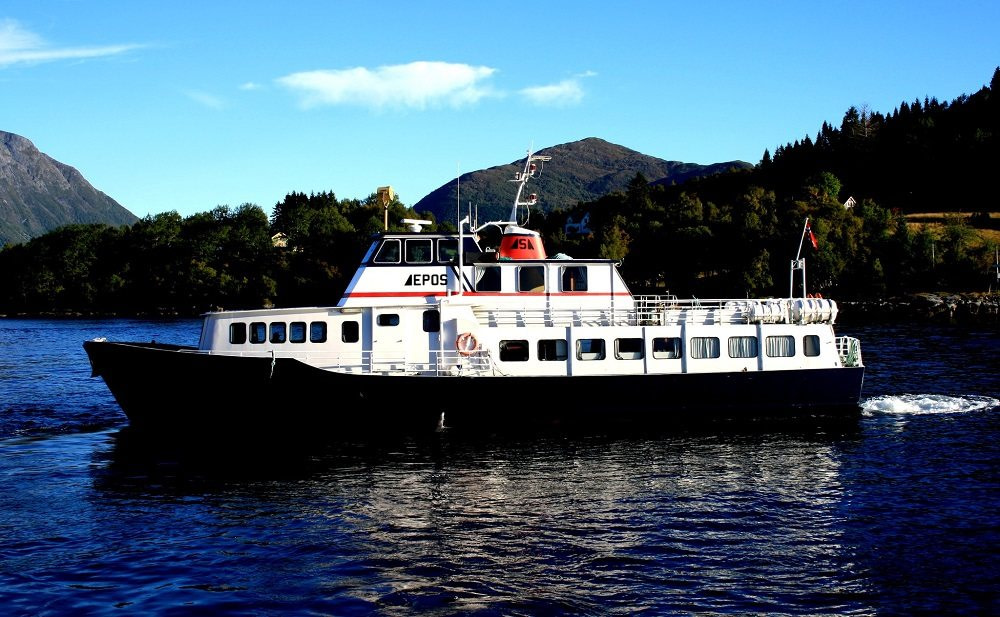 Ever since 1963, when it was built, Epos – the Norwegian Library Boat provides the remote villages in the west coast of Norway with books and live entertainment. Packed with more than 6.000 volumes, the 85 feet vessel sails through the counties of Hordaland, Sogn og Fjordane, and Møre og Romsdal each year, from September to April.
Biblioburro, Colombia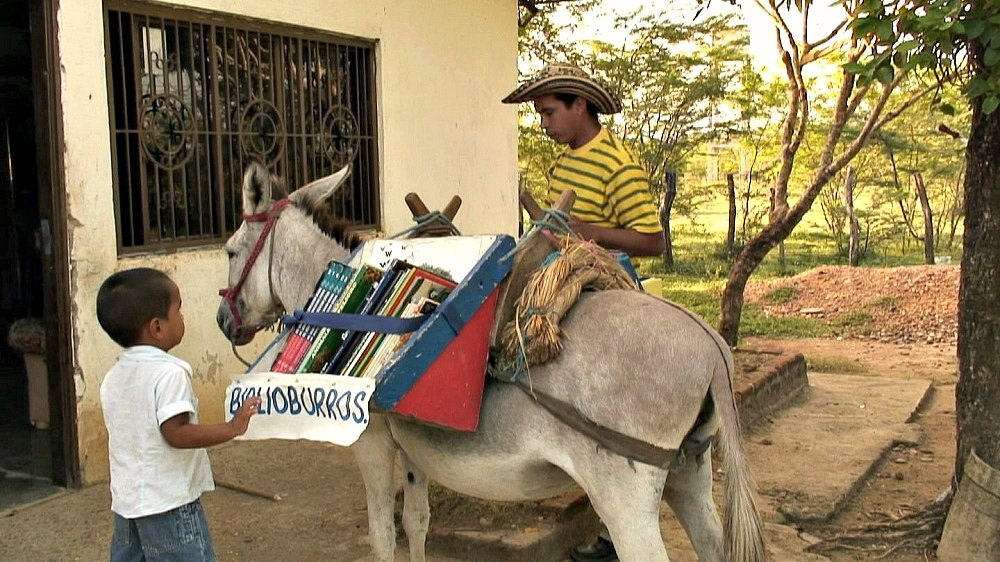 One of the most unique and ingenious traveling libraries, the Biblioburro operates across the rural areas of Magdalena, Colombia. Initiated by primary school teacher Luis Soriano, the program is destined to inspire the love of reading to local children who might not otherwise have access to literature. Twice a week, together with his adorable donkeys Alfa and Beto, Solano embarks on a special journey to selected villages in the region to bring books to children.
Tell a Story, Lisbon, Portugal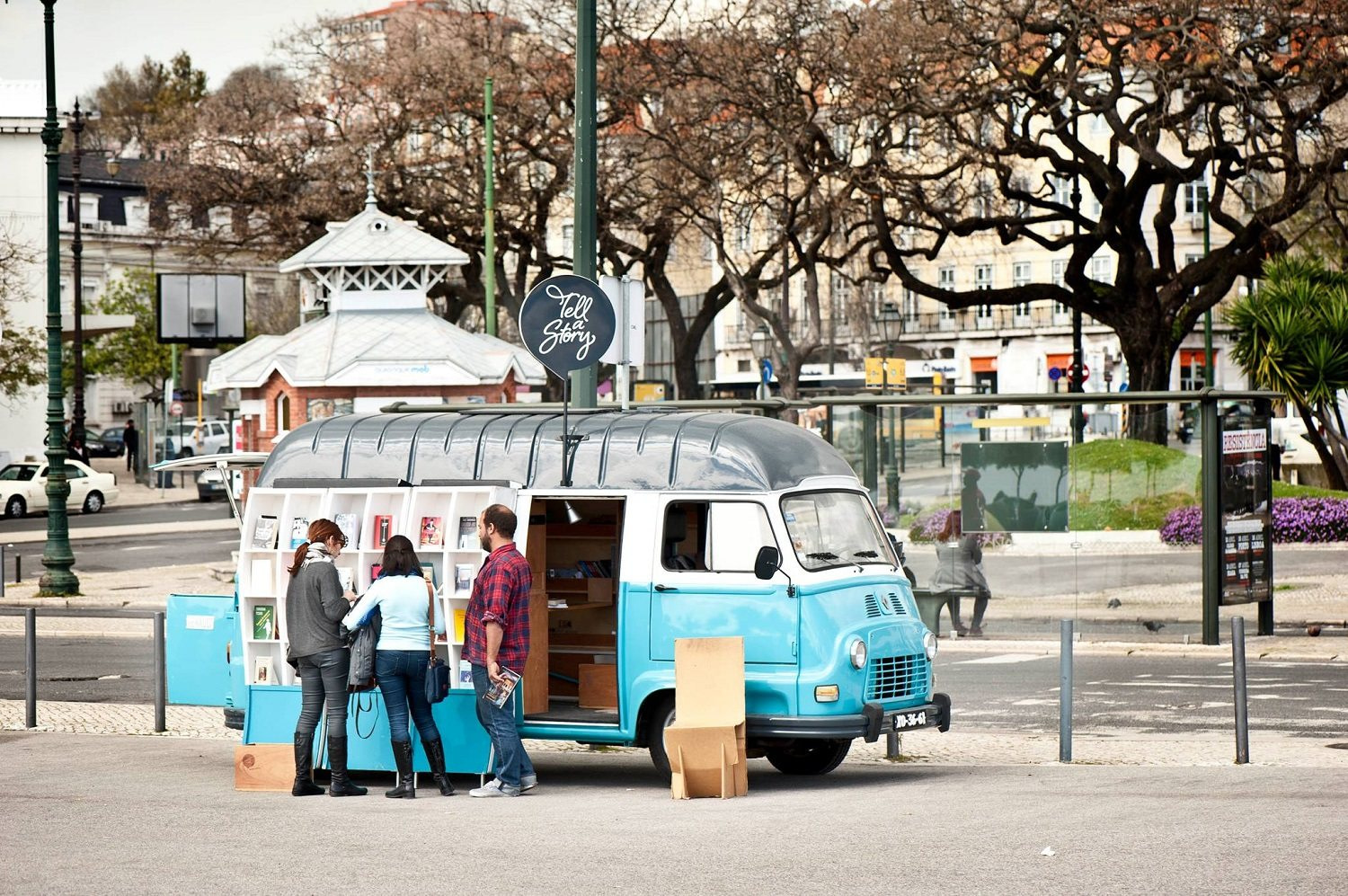 Designed to promote national literature among tourists, Tell a Story wanders the streets of beautiful Lisbon filled with translated Portuguese volumes. The traveling book van also has its own typography – the Writers' Font – where visitors are taught how to write using the calligraphy of Portugal's greatest authors.
Special thanks to Antonio La Cava, Laura Moulton, Martín Roberto Murillo Gómez, and Luis Soriano for doing such an admirable job for their communities!