According to Czechs, bathing in beer is not just debauchedly enjoyable, but it also comes with multiple benefits for the body and mind. Soak in a tub of amber nectar and you will feel revitalized from head to toe, your skin will thank you, and stress will melt away like snow on a sunny day.
So, forget about vinotherapy and go to discover the latest in spa pampering at these 6 enticing beer spas in the Czech Republic:
Purkmistr Beer Spa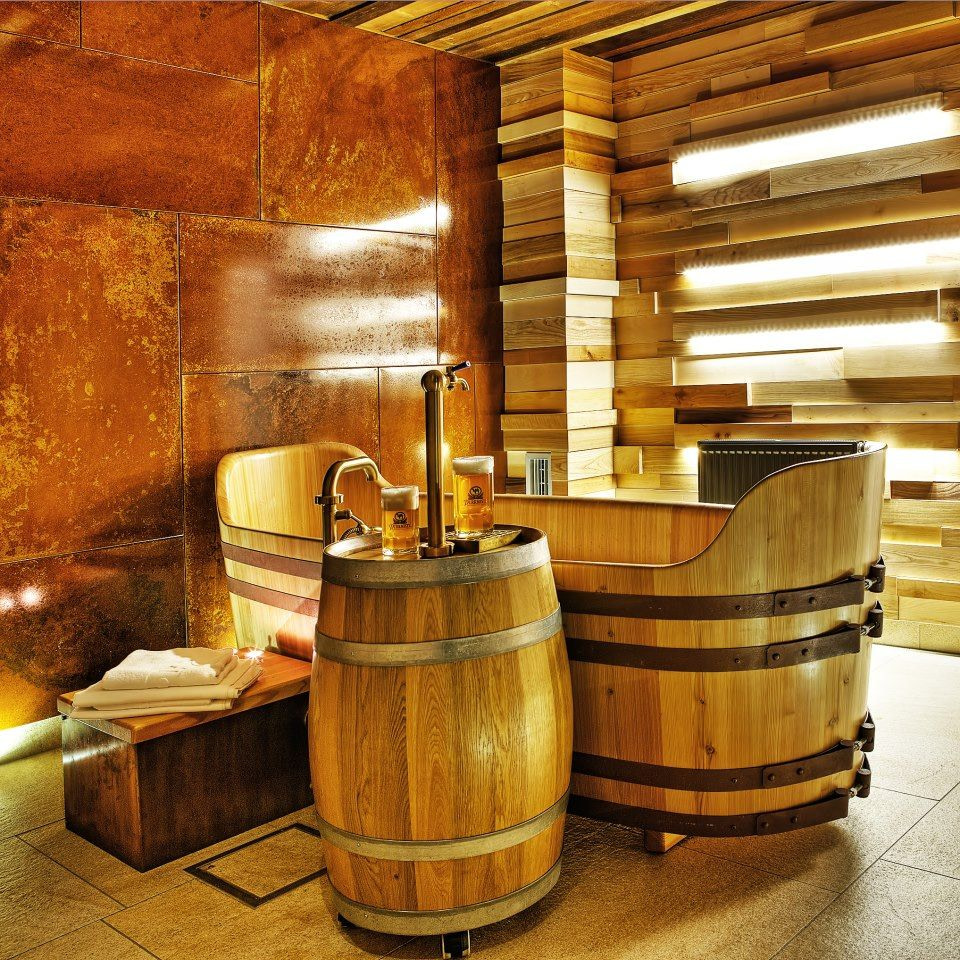 Situated in the Pivovarský dvůr Plzeň complex, in the Černice suburb of Pilsen, this beautifully designed beer spa boasts a relaxation room and five custom-made wooden tubs filled with a special bath mix based on natural ingredients and, of course, Pilsner malt. Purkmistr Beer Spa treatments take about 60 min and include potable Purkmistr beer.
Original Beer Spa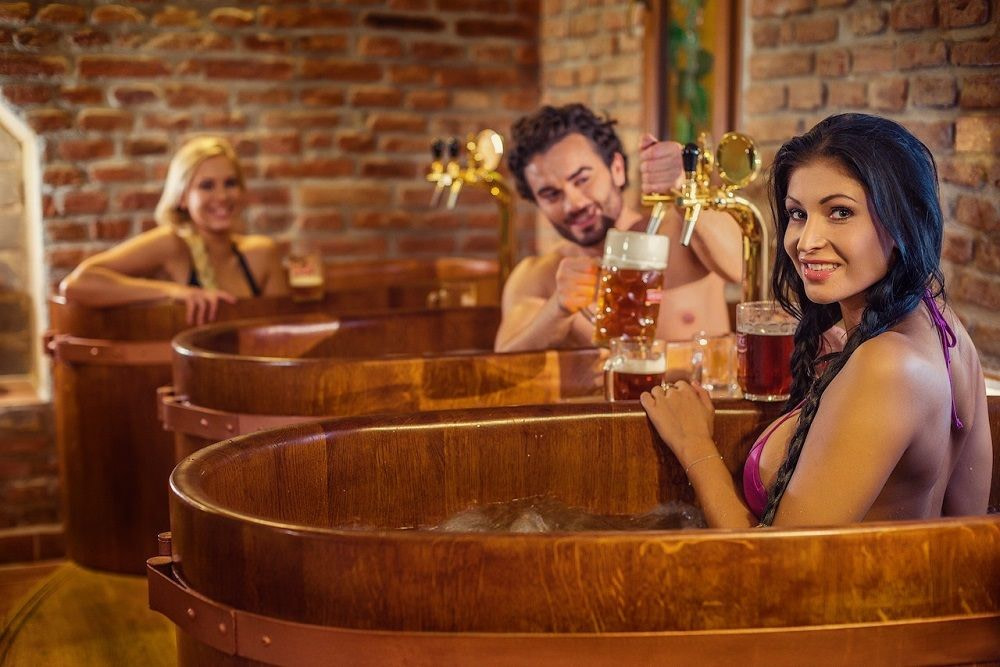 Enjoy the health benefits of bathing in beer while relaxing in handmade royal oak tubs at the first Original Beer Spa in central Prague. Situated a short stroll from Charles Square, the center also provides visitors with sauna sessions and unlimited consumption of Krušovice beer. The onsite beer-themed shop sells everything related to the amber nectar, from souvenirs and cosmetics to all kinds of beer.
Beer Spa Bahenec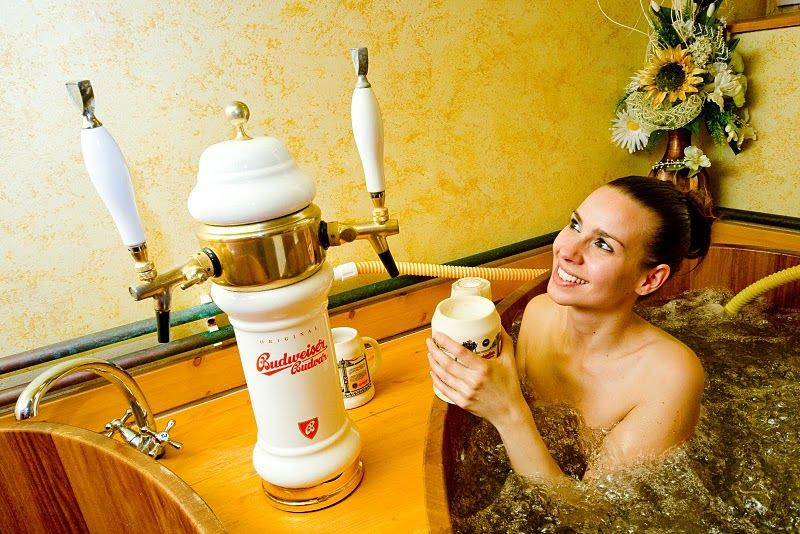 Operated by Pivní Lázně BBB, Beer Spa Bahenec in the town of Písek u Jablunkova invites visitors to rest in hay beds, enjoy the soothing effects of a Finnish sauna, and relax in wooden tubs filled with 30°C water and beer ingredients.
Harrachov Beer Spa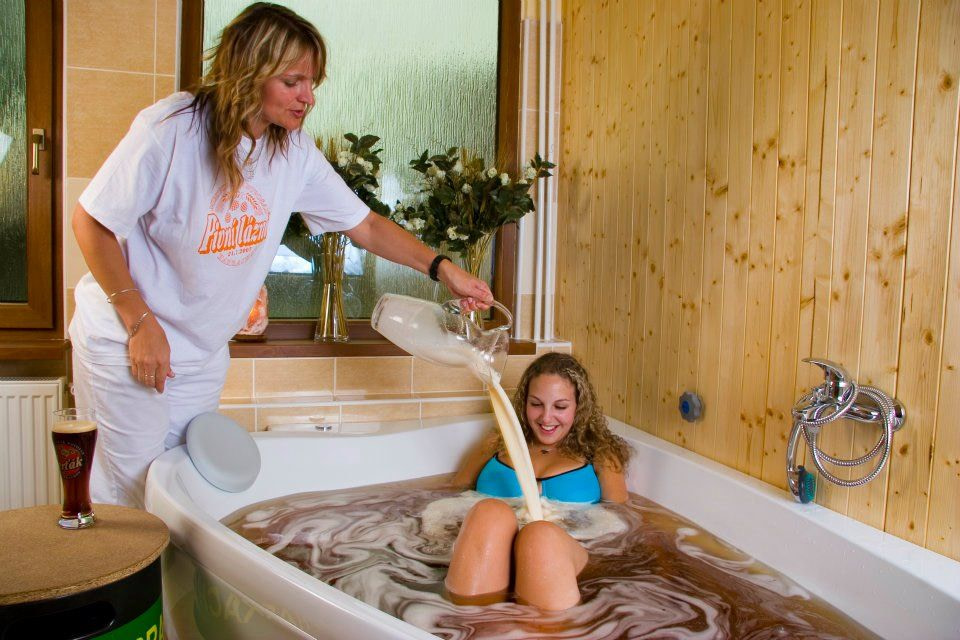 Housed in the Novosad & Son Glassworks, this lovely beer spa in Harrachov is bound to tone you up from the inside out. To gain the full effect of the beer bath, they combine natural mountain water (36°C) with 5 liters of light beer and 5 liters of a darker, unfiltered variety. The unique therapy comes with free beer and culminates with a relaxing massage.
Beer Spa Olomouc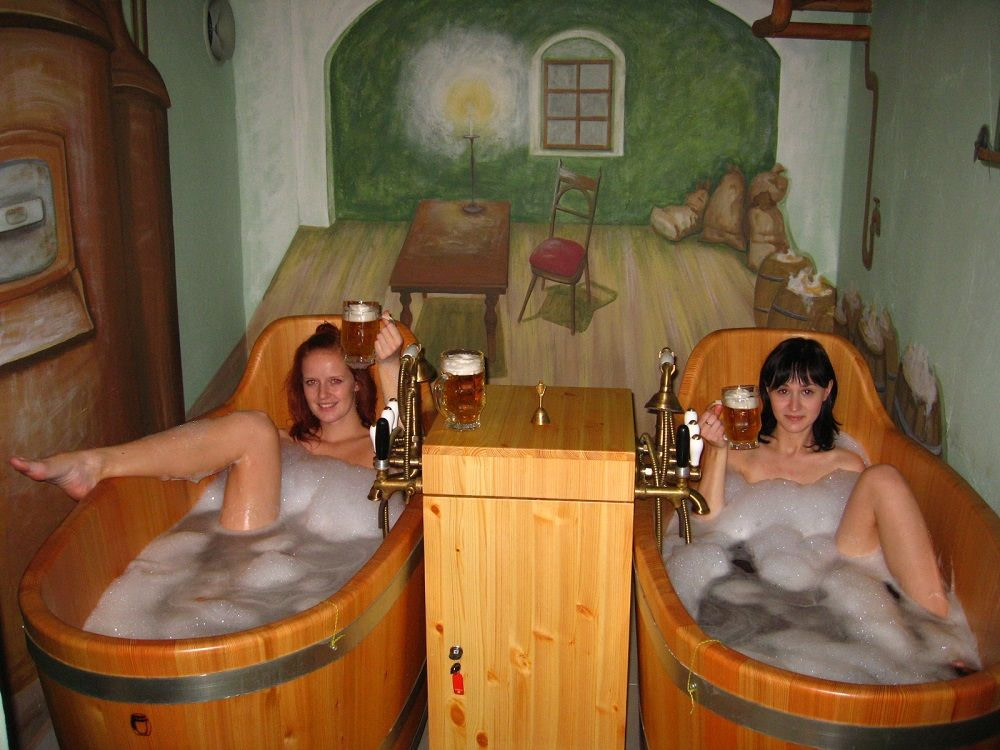 Ideally located between Prague and Krakow, Olomouc plays host to one of the most interesting beer spas in the Czech Republic. Designed to pamper and rejuvenate, Beer Spa Olomouc's soothing procedures involve sweating in a salt sauna, bathing in Czech beer, and a 30-minute beer massage.
The First Karlovy Vary Beer Spa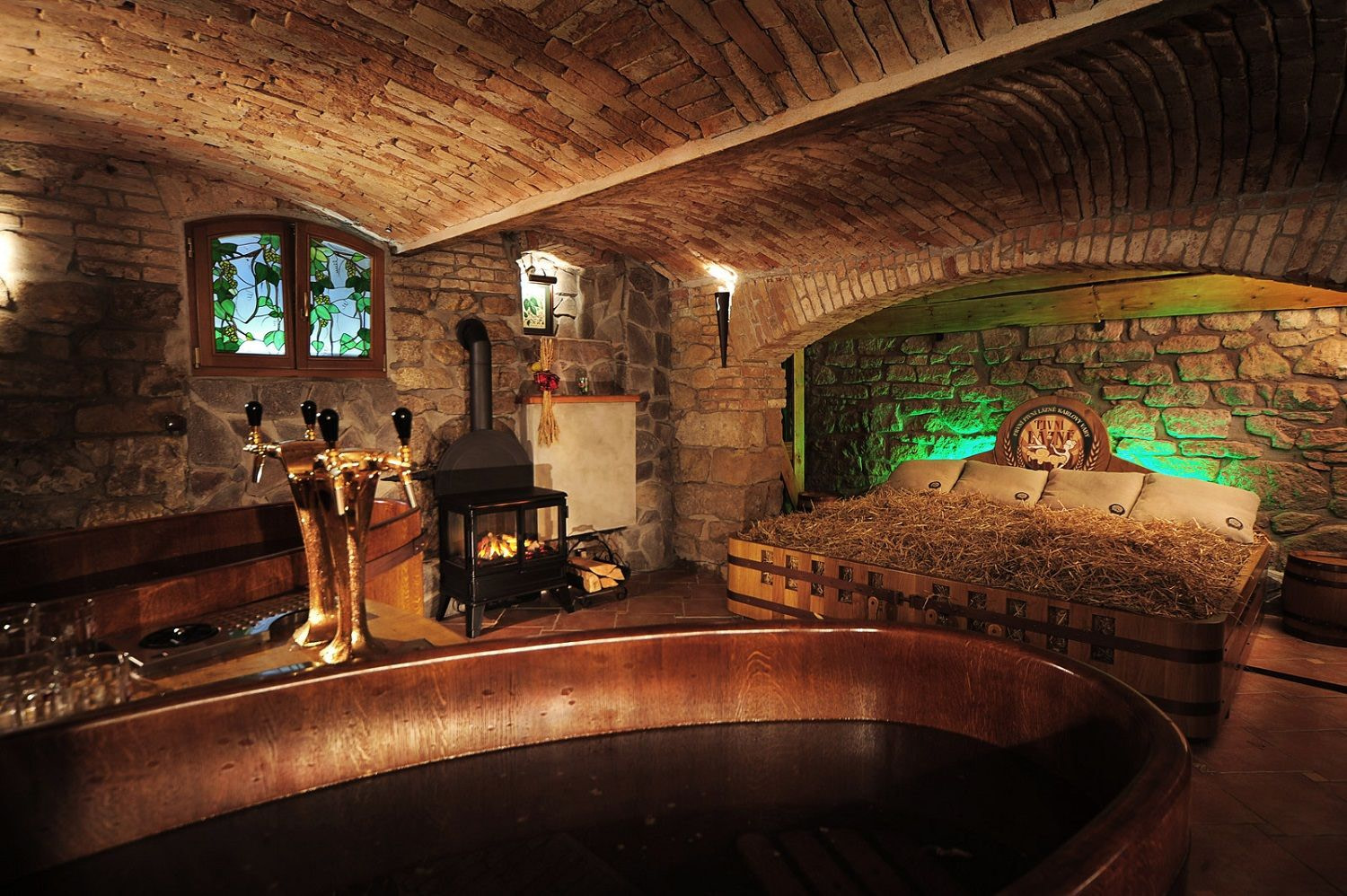 Located in the Bohemian spa town of Karlovy Vary, The First Karlovy Vary Beer Spa allows you to soak in a magical cocktail of brewer's yeast, malt, and selected varieties of hops used in the brewing process of Krušovice beer. The 20-minute bath takes place in giant royal oak tubs and is complemented by home-made beer bread and blissful moments in a wheat straw bed by the fireplace.
The beer-bath craze seems to be going global, but until then, let's make the most of these cool beer getaways in the Czech Republic.