With a bold and cosmopolitan capital city, a plethora of quaint medieval towns, a unique delta, a Black Sea coast full of contrasts, and an unexpected mix of natural and cultural gems, Romania is an interesting country, to say the least.
It also has a mesmerizing heart that pulses with history, culture, and spirituality; some uncharted, majestic mountains that hide wildlife, unimaginable natural treasures, and time-forgotten hamlets; and a world-famous region (Transylvania) rich in natural beauty, fascinating age-old traditions, charming Saxon fortresses, sumptuous castles, and spooky vampire folklore.
Transylvania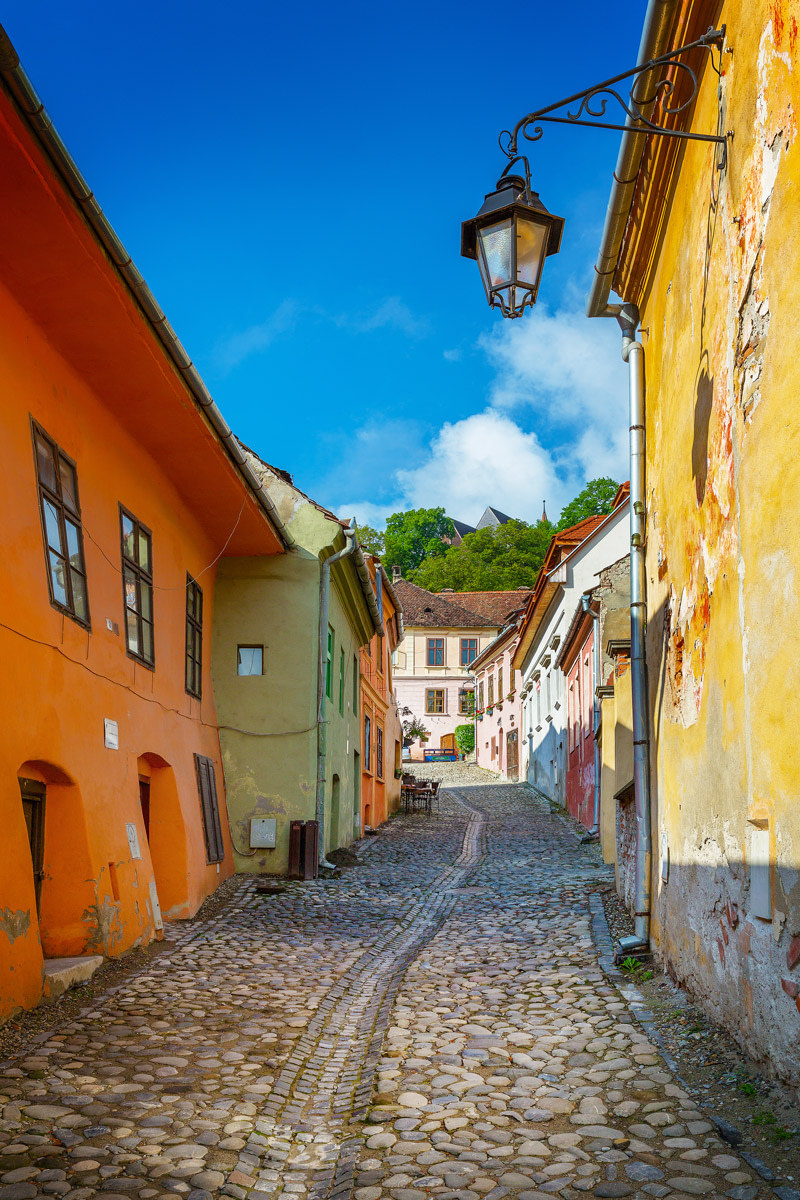 It's funny how most people have no clue where in the world Romania is, but they're usually quite familiar with Transylvania – the region whose legends, history, and Gothic castles have inspired Irish author Bram Stoker to set his vampire novel Dracula there. Back to reality, however, this magnificent region in the heart of the country is much more than just gloomy landscapes, crumbling ruins, and haunting lords.
While downright eerie and mysterious, Transylvania is also brimming with art, culture, and spectacular medieval towns. In the shadow of its majestic mountains carpeted with virgin forests are quiet sun-drenched valleys and serene rolling hills scattered with some of Europe's most stunning castles and fortified citadels.
My favorite thing to do in Transylvania is spending a few days in Sibiu – a European Cultural Capital with beautiful medieval architecture, hip third-wave cafés, a world-class cultural scene, and some of the best restaurants in Romania.
Other not-to-miss destinations include Sighisoara – a fairytale of a citadel with dazzling pastel-colored houses and a UNESCO-protected historic center; Brasov – a lively and cosmopolitan mountain city brimming with medieval treasures, bohemian cafés, and a wealth of things to see and do; and Cluj-Napoca – one of Romania's biggest, most vibrant, and culturally-rich cities.
Nevertheless, the real charm of Transylvania goes far beyond its eye-catching cities. Let the idyllic countryside seduce you with its postcard-perfect Saxon villages, fascinating traditions, and the simple way of life that has been kept intact for centuries.
Maramures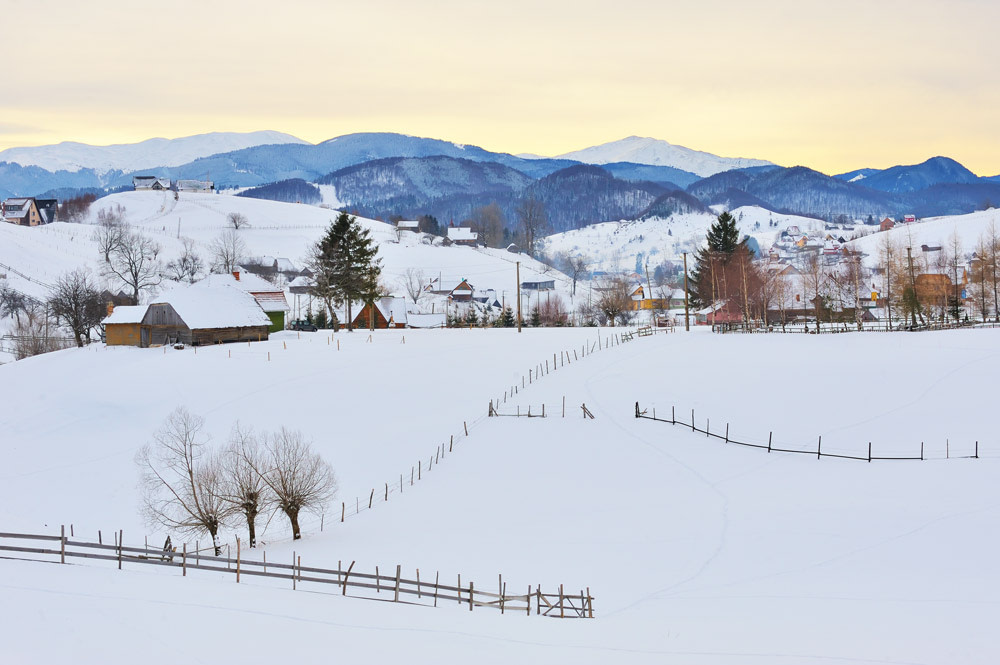 Tucked away in the northernmost corner of Romania, Maramures seems miles away from the modern world. A "rural fairytale", how The Telegraph contributor Sarah Shuckburgh called it, this remote land isolated from the rest of Romania by heavy forested mountains stands out for its distinctive rural culture, UNESCO-protected medieval wooden churches, and unspoilt bucolic charm.
I might be biased, but Maramures, with its time-capsule villages, lush magical surroundings, and ancient customs that have been kept alive like nowhere else, is perhaps the best-kept secret of Europe for the seekers of authentic experiences. It's a place where people still grow animals for food and use horse-drawn carts to get around, where household items and tools are still handcrafted by local artisans, and where working the land is, and has always been, the locals' main occupation.
For a completely unique experience in Maramures, choose to stay in a private home. This will allow you to get a valuable insight into the inhabitants' daily life, indulge in their heavenly homemade food, and discover traditions that have vanished elsewhere.
Among the main attractions in Maramures are the Merry Cemetery in Sapanta, the Wooden Churches of Maramures, as well as the cities of Sighetu Marmatiei and Baia Mare, where numerous museums can be found. The region plays host to countless natural protected areas – such as the stunning Pietrosul Rodnei Wildlife Reserve, the Creasta Cocosului Geological Reserve, and the Chiuzbaia Fossil Reserve – making this place a wonderful destination for trekking, rock climbing, skiing, snowboarding, and other outdoor activities.
Last but not least, magical Maramures is also home to one of the world's magnetic hills, near the town of Cavnic.
The Painted Monasteries of Bucovina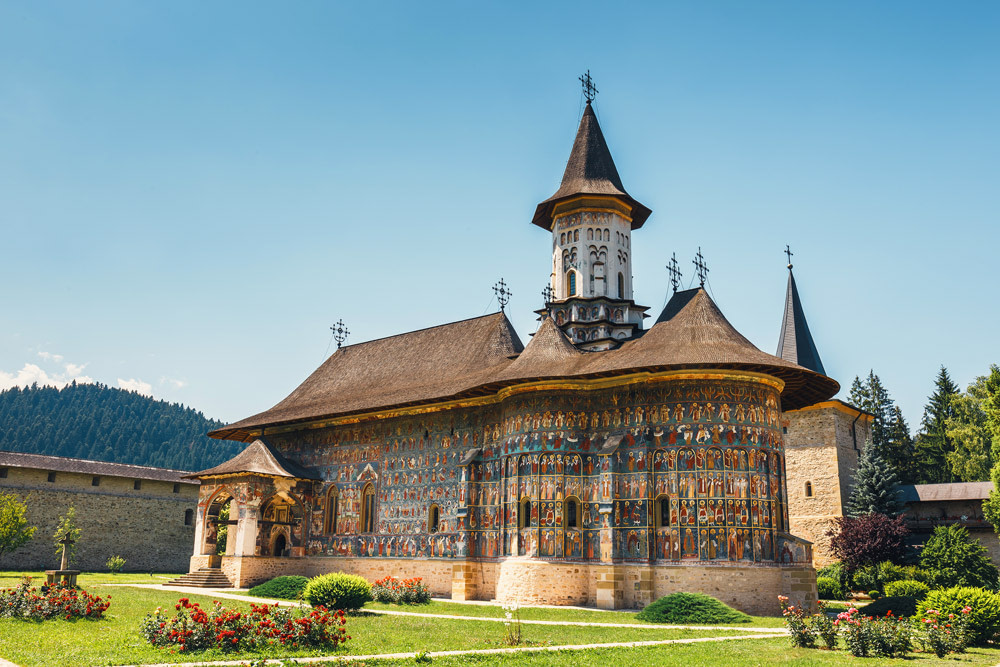 Divided between Romania and Ukraine, Bucovina (Bukovina) is a land of spellbinding natural scenery, villages suspended in time, and fascinating centuries-old traditions that have been passed down from one generation to the next. And although the main attractions here are the magnificent UNESCO-listed painted monasteries, this place is worth a visit for its beauty alone.
Situated in northeastern Romania, the Painted Monasteries of Bucovina consists of a stunning collection of Byzantine jewels adorned with exquisite 15th and 16th-century frescoes that depict scenes from the Old and New Testaments. Due to their uniqueness, authenticity, exceptional artistic value, and gorgeous surroundings, most of them have been included in the UNESCO World Heritage List as masterpieces of mural art.
Among the best preserved are Sucevita, Probota, Patrauti, Moldovita, Humor, Arbore, the Church of St. George, and the Monastery of Voronet, famous worldwide for its inimitable shade of blue (Voronet Blue).
Visiting the monasteries can be difficult, as they are tucked away in the countryside, in tiny villages and areas without public transportation. You can either base yourself in Suceava (the largest city in the area) and opt for a guided tour from there, or find a place to sleep in the town of Gura Humorului (which is closer), rent a car, and explore the monasteries on your own.
Prahova Valley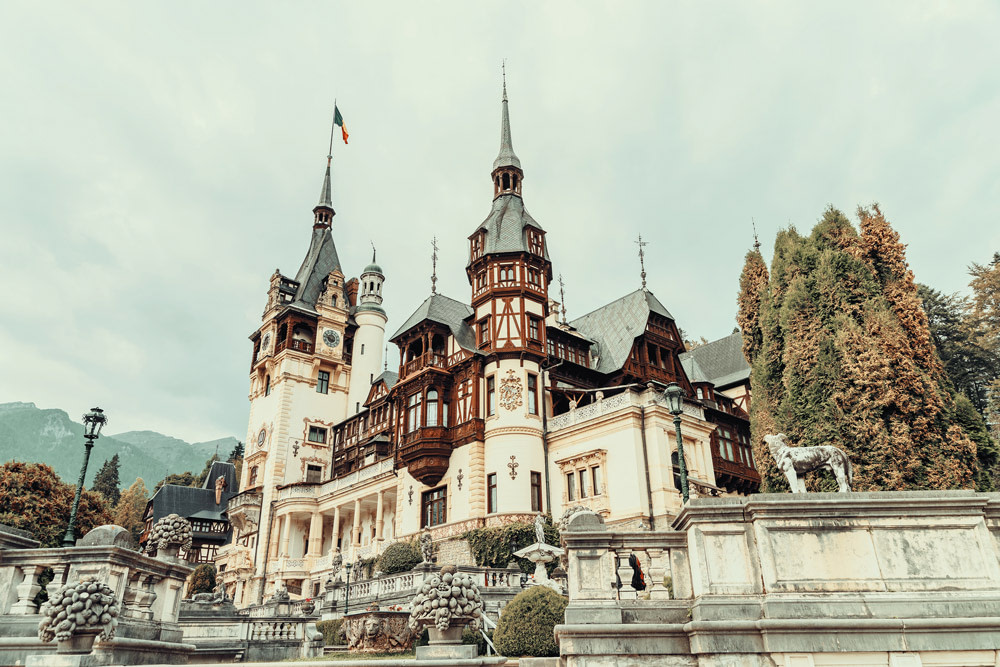 Snuggled between Romania's Eastern and Southern Carpathians, about 100 km north of Bucharest, Prahova Valley is the country's most popular destination for mountain lovers. Characterized by history, stunning natural landscapes, and rich artisan culture, the magnificent region has close ties to Romania's royalty and hosts a number of well-appointed ski resorts, where you can enjoy various types of slopes, thrilling hiking and biking trails, as well as a good range of traditional restaurants.
Prahova Valley's main resorts include Predeal, Azuga, Busteni, and Sinaia. The latter is strongly related to Romania's Royal Family, its glamorous past still echoing through places like the railway station – which has been designed exclusively for the Royal Family and their noble guests; the gorgeous Peles Castle – a Neo-Renaissance jewel used as a summer retreat by King Carol I of Romania; and the storied Sinaia Casino, whose lavish interiors were once hosting grandiose parties for the European elite.
The Danube Delta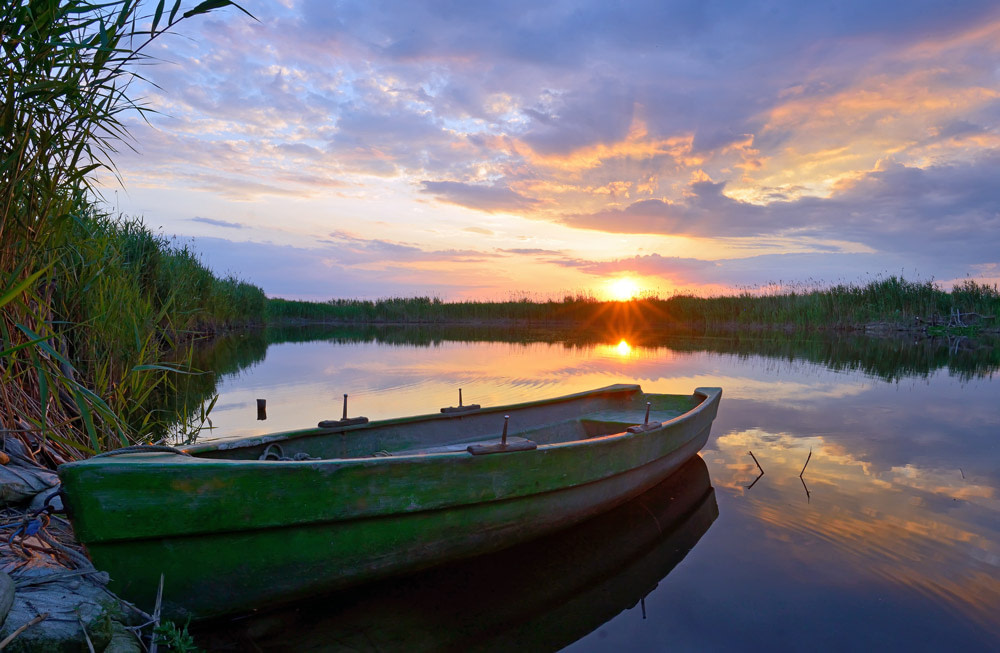 A UNESCO Natural World Heritage Site and one of the most unique places in Romania, the Danube Delta is teeming with an amazing variety of flora and fauna that's unique in Europe and maybe the world. It boasts no less than 23 natural ecosystems and 3,450 animal species, including 300 types of birds, some of which come here from faraway lands such as Asia and Africa.
In Romania, the Danube Delta spans 4,152 km² of marshes, lakes, islets, and sandbanks, including the world's greatest stretch of reed beds, providing visitors with landscapes of stunning natural beauty and tremendous opportunities for bird watching and wildlife spotting.
Accommodation options in the area range from budget to luxury, and the local cuisine is mainly based on fish products. The towns of Sulina and Sfantu Gheorghe offer some nice, quaint beaches, while Letea Forest Nature Reserve, with its gorgeous wild horses that roam freely through 700-year-old oak trees, makes for a fantastic day out.
Bucharest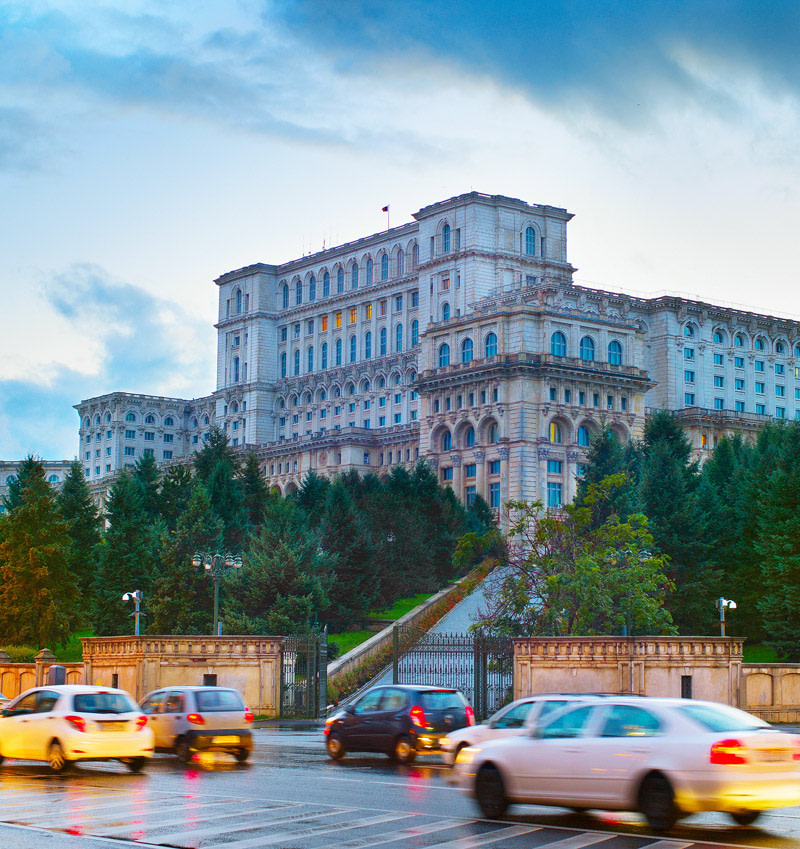 In terms of culture and nightlife, Bucharest has a lot going on, boasting fascinating museums, theaters, and opera houses, as well as a vibrant bar scene and a pretty impressive nightlife. It has, of course, all the good, the bad, and the ugly of any former European communist capital, but also a hunger for freedom and novelty. It's not particularly the safest city on Earth, but hey, this is a big, bustling, and modern metropolis we're talking about here, not a quaint, postcard-perfect village in Switzerland.
The architecture throughout the city is a striking mix of eras and styles, with grand boulevards, medieval cobbled streets, Art Deco masterpieces, and Baroque palaces bringing life and color to the dull grey blocks and obscene palace that former dictator Nicolae Ceausescu has cursed Romania with.
For culture and history buffs, Bucharest boasts a tremendous range of museums to choose from, including the National Museum of Contemporary Art (in the Parliament Palace), Grigore Antipa Natural History Museum, Bucharest History & Art Museum, as well as the captivating Museum of the Romanian Peasant and the Village Museum (Europe's largest outdoor museum) – both of them dedicated to the life, folklore, and architecture of rural Romania.
In terms of entertainment, the world-famous Romanian Athenaeum offers wonderful concerts performed by the George Enescu Philharmonic Orchestra and other prestigious artists from across the world, while the charming Lipscani district in Bucharest Old Town entices visitors with its vibrant mix of art galleries, hip cafés, and antique shops that line the narrow cobblestone streets.
The Black Sea Coast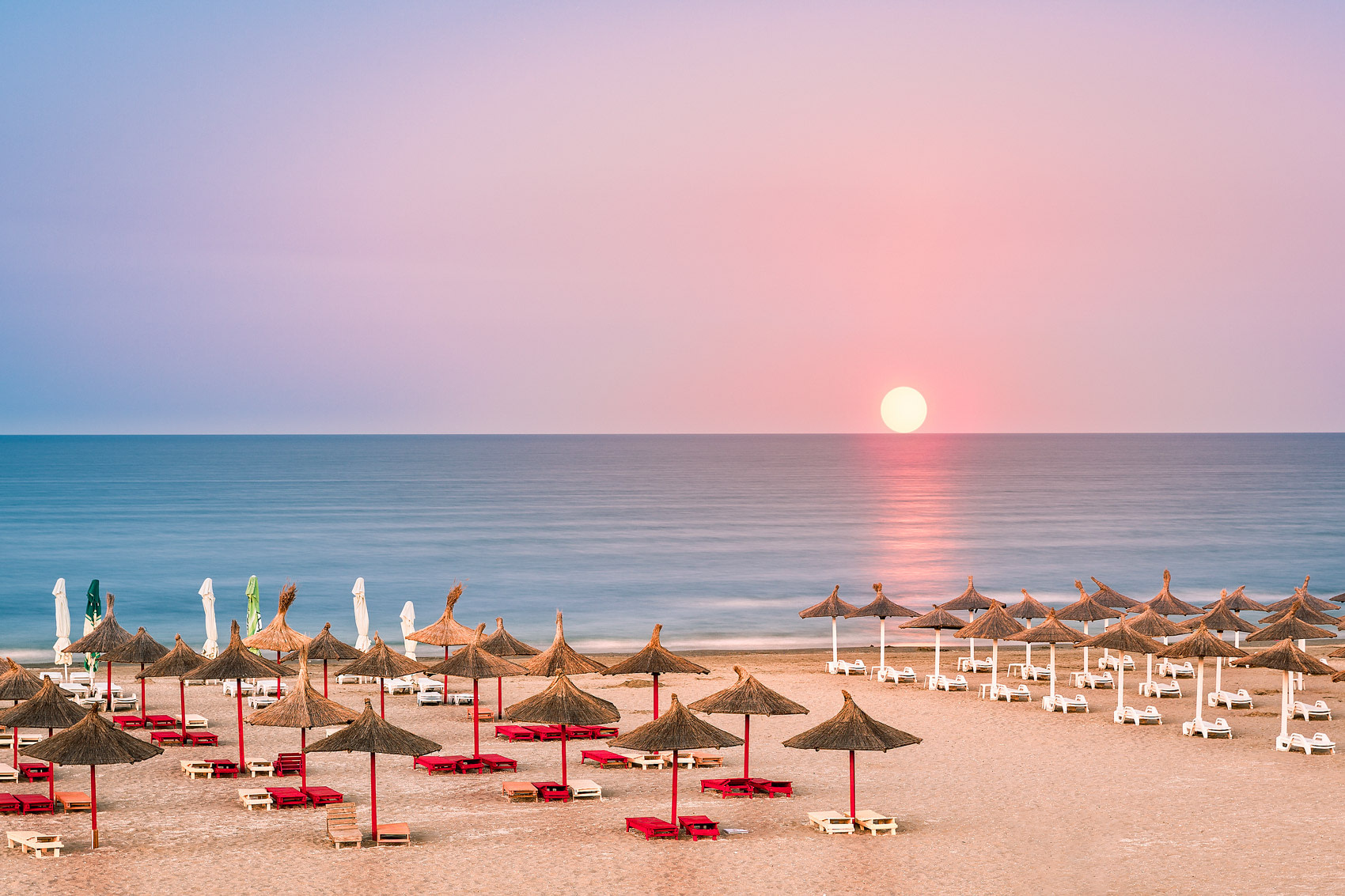 Stretching nearly 275 km from the Danube Delta to Bulgaria, Romania's Black Sea Coast is dotted with numerous towns and beach resorts for all budgets and tastes. With a busy port and many museums, shops, bars, and restaurants, Constanta – the getaway to the Romanian seaside – is an excellent base if you want to explore the area.
Almost glued to it lies the upmarket resort of Mamaia – the nation's premier summer destination. Here, a long strip of fine golden sand lined up with elegant hotels attracts the young and hip with its water sports facilities, glamorous beach clubs, and upscale party atmosphere. The resort has plenty of shops and restaurants (both traditional and international) to keep you busy by day, but it's the crazy nightlife that really puts Mamaia on the map.
Equally lively but considerably less expensive is Costinesti, whose excellent beach and low-key student vibe draw an eclectic crowd of rowdy teens and young adults in search of fun in the sun and boogie nights.
Other popular destinations on the Romanian Black Sea Coast include Neptun, Olimp, Navodari, the spa towns of Mangalia and Eforie Nord, as well as Vama Veche – known for its hippie atmosphere and rustic surroundings.
In addition to beaches and nightlife, this beautiful region in southeastern Romania is also famous for its vibrant summer festivals, lush vineyards (including Murfatlar), and significant archaeological sites. Of special interest is the village of Adamclisi, where can be found Tropaeum Traiani – a remarkable monument built in 109 in order to celebrate the victory of Roman Emperor Trajan over Decebalus and the Dacians, in the Battle of Tapae.