This post contains affiliate links, which means we may receive a small commission, at no additional cost to you, if you make a purchase through these links. See our full disclosure here.
Who doesn't love a good picnic on a beautiful, sunny day? It's the perfect time of year to take your meals in the great outdoors, so pack a basket and head out for a day of fresh air, relaxation, and family fun in scenic natural surroundings.
To take your experience from ordinary to exceptional, make sure you have the right gear to keep your goodies chilled and your companions entertained. Here are some of the best picnic accessories to pack along for the ultimate spread in the park, from ingenious coolers and stylish outdoor cookware to the best picnic basket out there.
Luxury English-Style Picnic Basket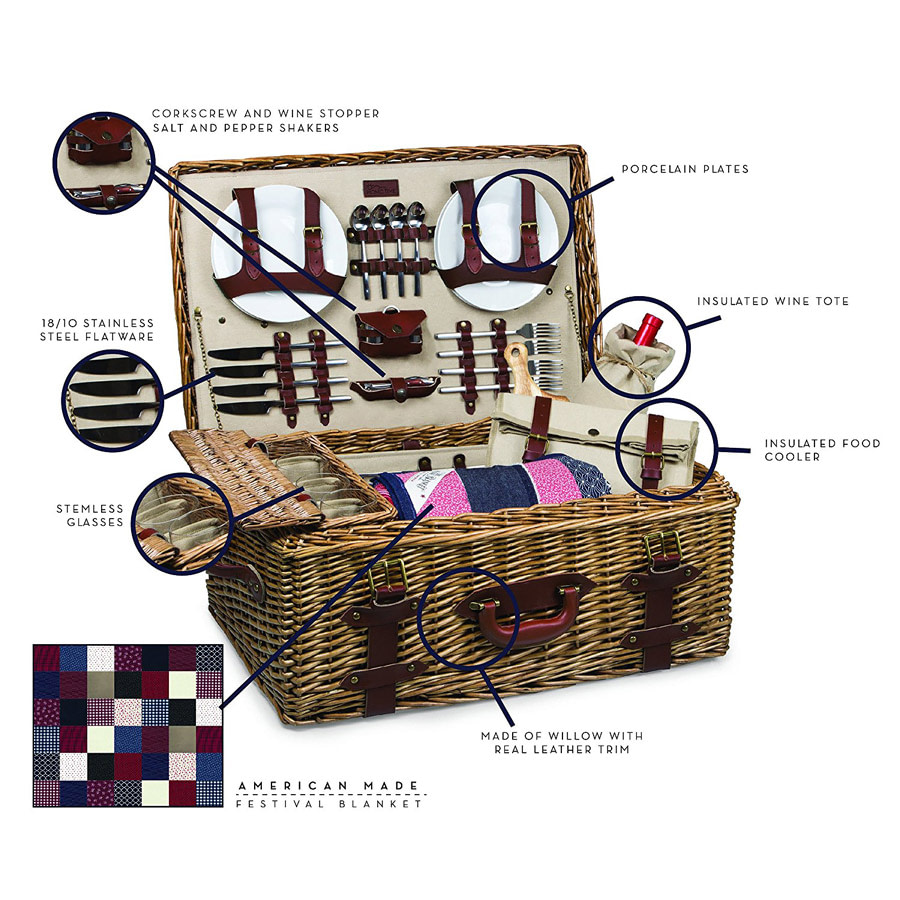 Made of woven willow and complete with deluxe service for 4, the Charleston Picnic Basket adds a touch of rustic English romance to your open-air gastronomical affair. The elegant suitcase-style hamper is decorated with authentic cowhide leather straps and includes porcelain plates, insulated food bags, a wine cooler, a handsome patchwork quilt, and even a cheese board and knife. Wherever you plan to set up camp for the day, this beauty will no doubt be the envy of the picnic site!
Foldable Aluminum Picnic Table
Take your outdoor meals to the next level with the Fold-Up Aluminum Picnic Table from Picnic Time. The retro-inspired furniture set comes with bench seats for 4 and can be used both indoor and outdoor thanks to its weatherproof design with a durable aluminum alloy frame and an easy-to-clean laminate tabletop. For added convenience, it folds into a compact 33.5 by 13 by 4-inch suitcase, which makes it easy to store and transport in the back of your car. Definitely a wonderful addition to any camping must-have list!
Handmade Reclinable Rattan Chair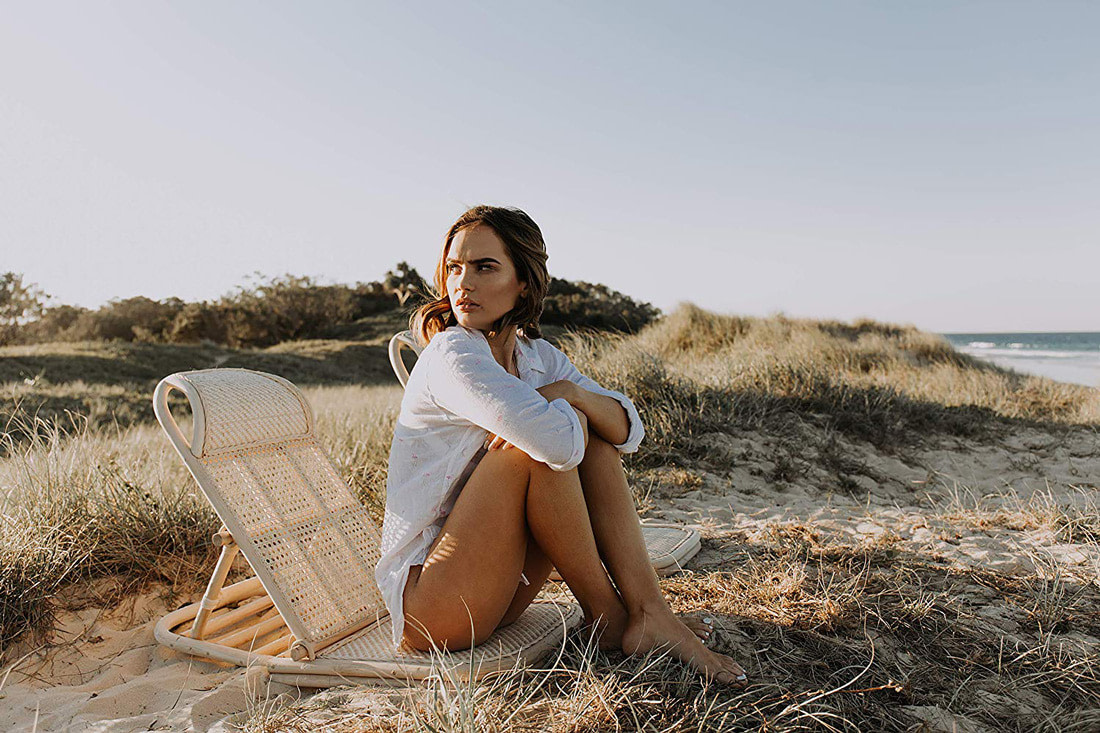 While not specifically designed for picnics, this reclinable rattan chair can prove to be a valuable and refined companion for a day in the park, an outdoor event, or a beach outing with friends and family. Handmade using high-quality wood and wicker materials, it is as strong as it is beautiful – not to mention, easily portable, thanks to its thoughtful foldable design and canvas carry strap. The back can be reclined in a range of restful positions, and its reinforced seat ensures comfort on all surfaces.
Insulated Cooler Backpack
With two large interior compartments, a variety of intelligent side pockets, and ultra-comfortable shoulder straps, Picnic Time's Turismo insulated backpack may be the perfect answer to your picnic needs.
Made from durable 600D polyester, this traveling bag works wonders in maintaining your food and drinks at the right temperature during long treks or sightseeing tours around the city. The rucksack's concealed pockets are great for storing eating utensils, condiments, or travel gadgets, while the detachable water duffel keeps your favorite beverage at hand.
Waterproof Picnic Blanket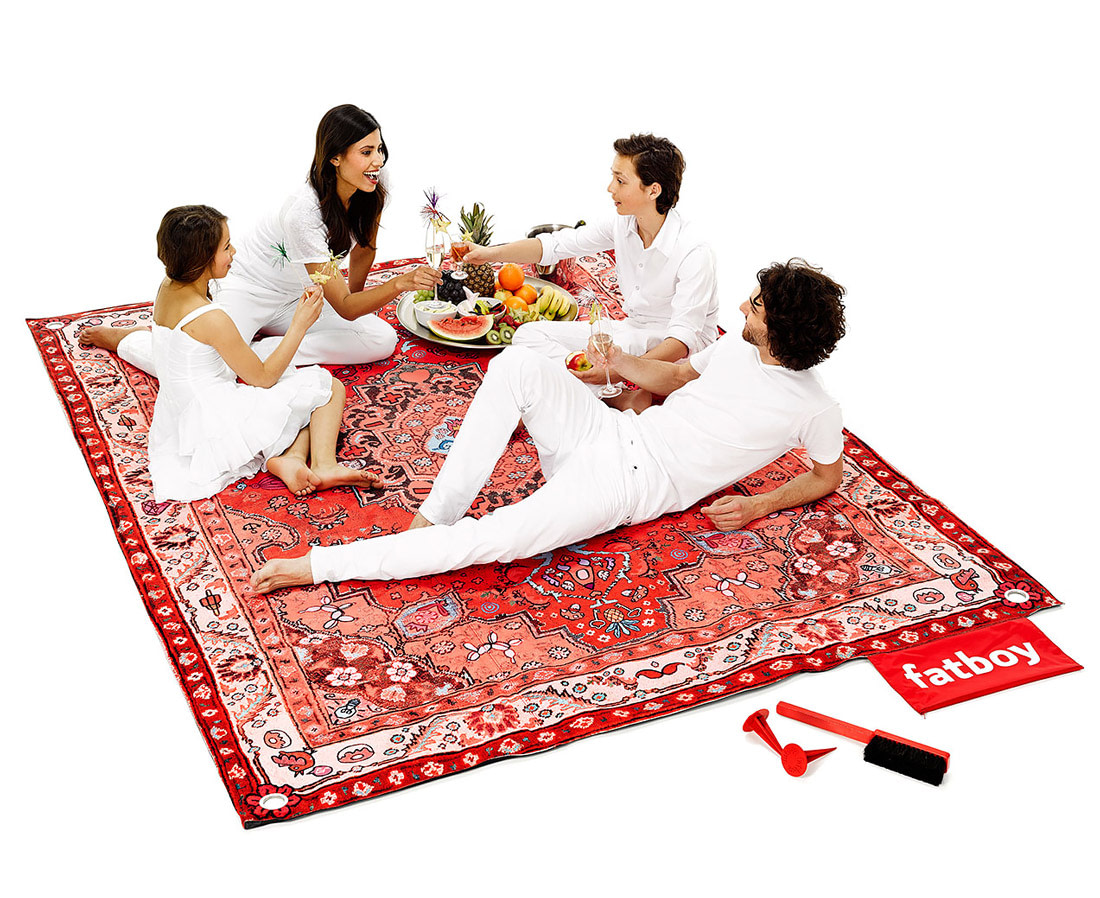 Whether you're picnicking on the beach, in the park, or in your own back garden, a picnic blanket is a must-have item for a clean, comfortable experience. For an alfresco meal in style – especially one involving a large group – Fatboy's soft, oversized Picnic Lounge is a perfect choice.
Resembling an antique Persian rug, this summer essential is not only sophisticated-looking, but also extremely practical, with its weather-resistant material, handy pocket, and 4 red plastic stakes that keep it in place. When not in use, it neatly rolls up into a convenient carrying bag, complete with a shoulder strap for easy portability.
Portable Cocktail Bar
There's nothing like sipping a delicious cocktail in scenic natural surroundings while soaking up the sun and relaxing with friends and family. On your next outing, impress your fellow picnickers with Hamilton Travel Bar, a portable cocktail bar packed with everything you need to whip up a flawless summer drink.
Aside from service glassware, the case comprises 16 essential mixology tools, including cocktail shaker and strainer, stir stick, cutting board, bar knife, and jigger. Divided into three padded compartments, the container has room for up to three bottles of spirits and features a heavy-duty comfort grip handle, so you can take it with you anywhere.
Small & Stylish Portable Coffee Maker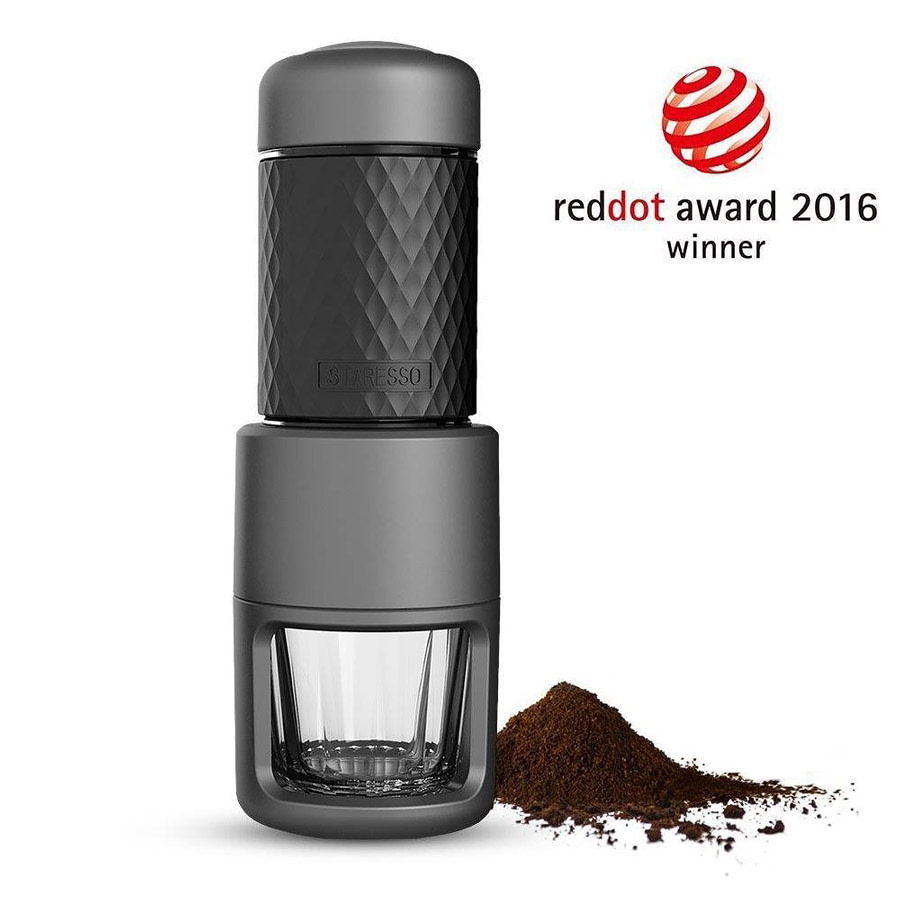 Throw this hip coffee maker in your bag and have a great cup of Joe wherever you can find a spot to lay down your picnic blanket. STARESSO's portable espresso machine is as stylish as it is functional, using 15-20 bars of pressure to fire up a deliciously rich crema-topped shot, without any kind of electricity.
You can easily slip this little guy inside your backpack, but don't be fooled by its compact design – it's a badass all-in-one system capable of making 6 different coffee variations, from French style to cold brews to cappuccinos, and it also works with Nespresso capsules. And if that's not enough to satisfy your on-the-go caffeine cravings, this list of cool coffee accessories for travelers will certainly come in handy.
The Ultimate Waterproof Wireless Bluetooth Speaker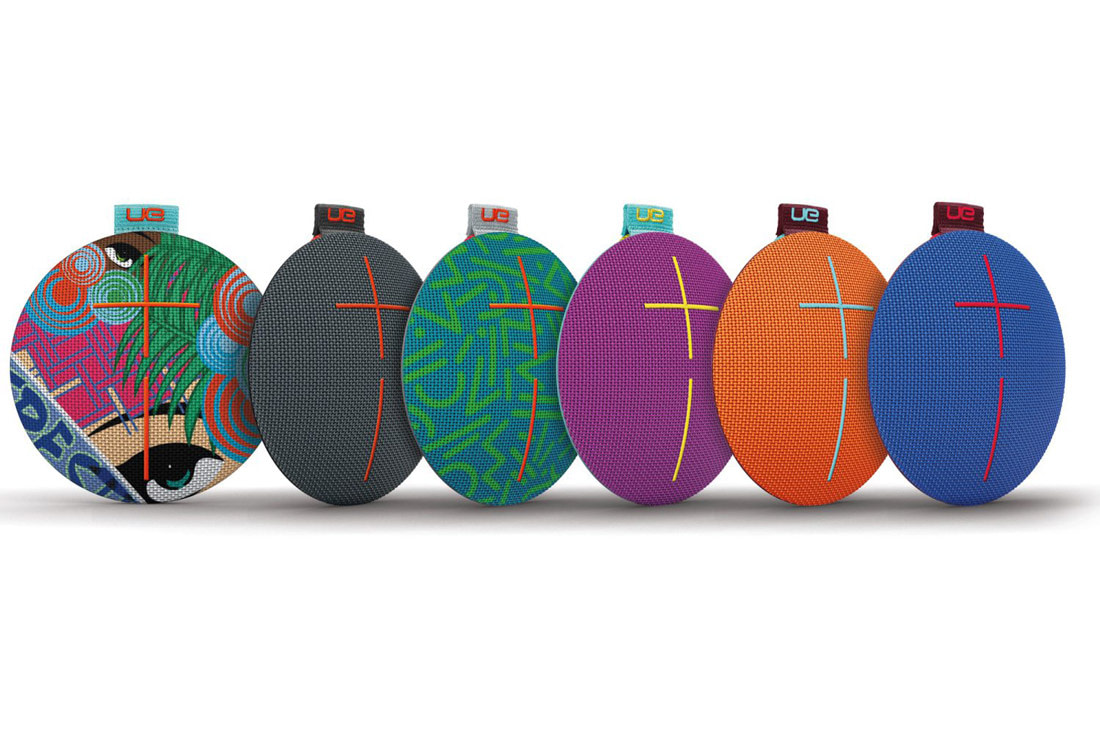 Good wine, a nice colorful rug, and beautiful green surroundings… now all you need is some tunes to set you in the mood! And for that, you can count on UE ROLL 2. With an unbeatable 50-foot wireless range, exceptional sound clarity, and the ultimate waterproof design, you'll be hard-pressed to find a better portable Bluetooth speaker to accompany your outdoor adventures.
One of the most fashionable beach accessories you can get your hands on this summer, the device stands out for its bold, funky aesthetics, but it's also packed with unique features – it can be submerged in liquid for up to 30 min; it comes with a free inflatable floatie for pool parties, and has an attachable marine-grade bungee so you can strap it to your bike or backpack when out and about. Need I say more?
Retro Styled Portable Grill
A brainchild of Spanish design company RS Barcelona, Mon Oncle blends style and utility into a fabulous portable BBQ grill that folds up into a compact vintage-inspired briefcase.
Available in delicious pastels, this innovative tabletop barbecue makes a wonderful picnic accessory. It sports fabric straps and a leather handle for convenient portability whether you're camping, tailgating, or just spending a day on the beach. As well as adding to the product's visual appeal, the perforated case helps minimize overheating while also increasing its performance.
Freezable Wine Bag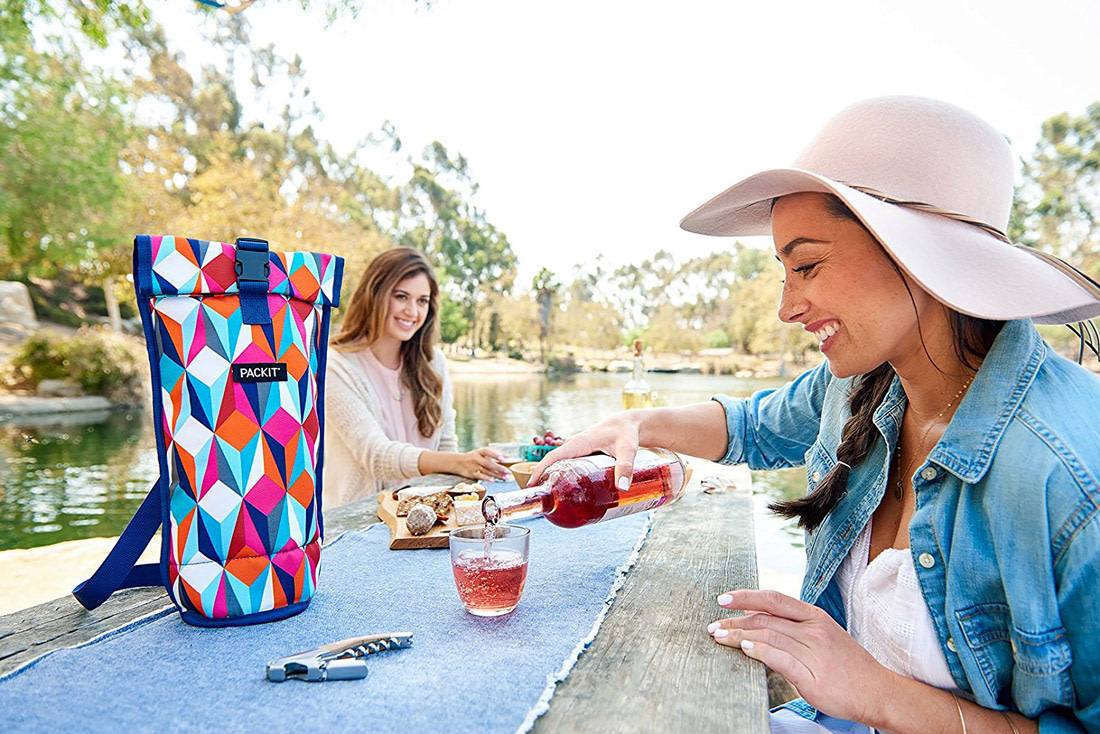 If a fancy picnic basket complete with wine cooler and everything is out of your price range, don't worry. There still are plenty of ways to keep your drinks at the perfect temperature when you're out on a picnic. A practical, inexpensive solution would be the PackIt Freezable Wine Bag. Complete with freezable gel-lined walls and a shoulder strap for hands-free carrying, this colorful on-the-go cooling device is one of the best picnic accessories you can bring along.
Vintage Backgammon & Checkers Game Set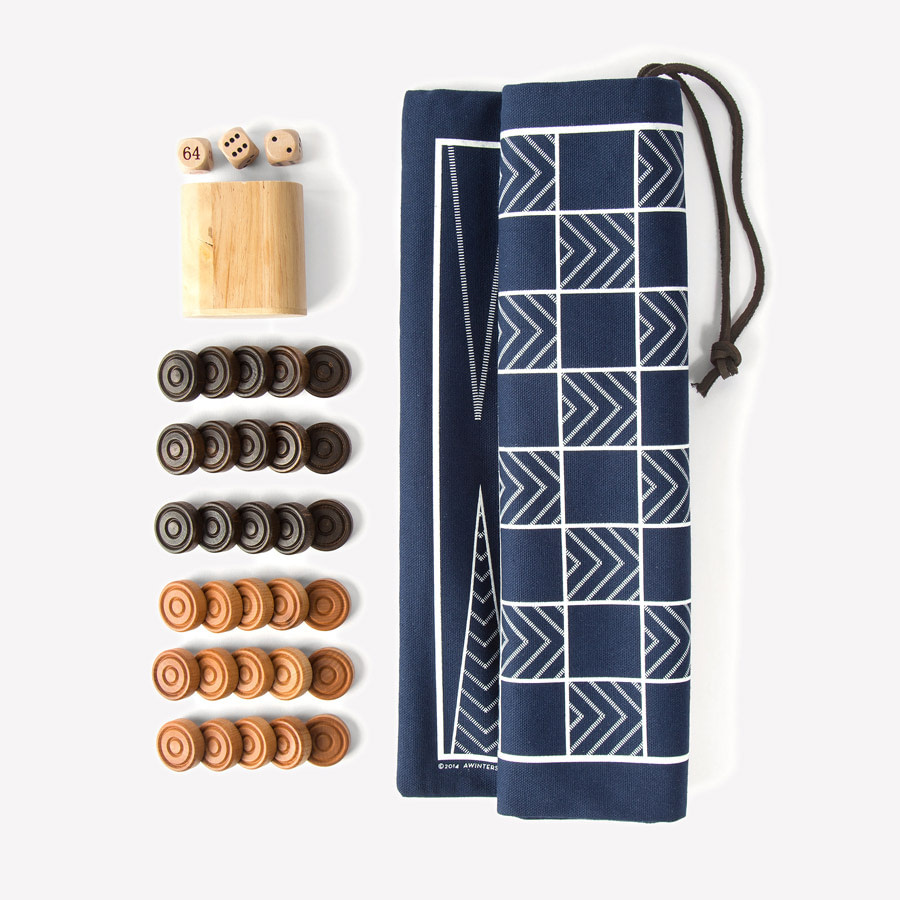 Handmade in New York, this designer 2-in-1 Backgammon & Checkers Game Set is a great way to bring some good old-fashioned fun to your outdoor gathering. And the best part – its double-sided natural cotton canvas bag doubles as game board, so you can effortlessly pop it in your bag and play wherever your picnic adventure takes you.
Ingenious Wine Glass and Bottle Holders
Transform your picnic into a classy affair with Picnic Stix. This set of wine glass and bottle holders by True consists of ingenious chrome spikes that stick easily into the ground, ensuring a breezy, spill-free outdoor dining experience.
6-in-1 Bottle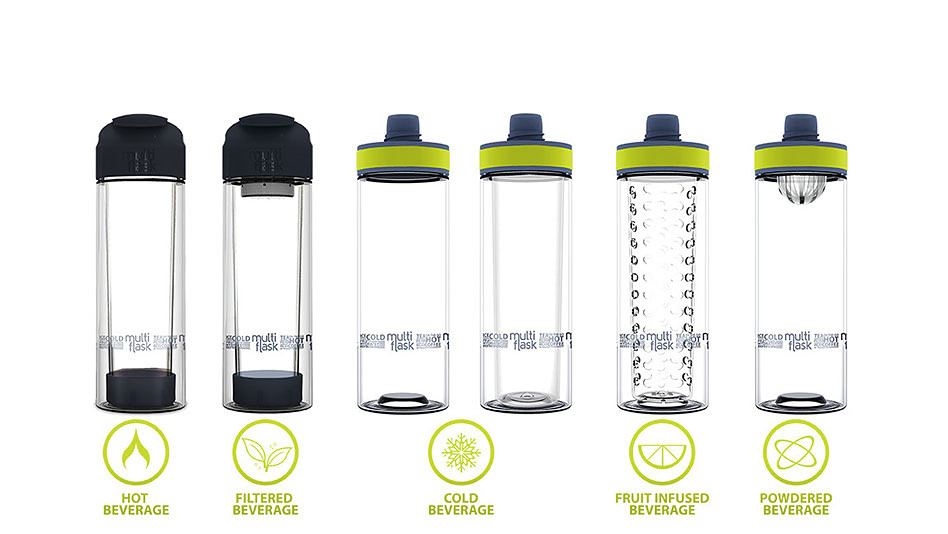 Whether your picnic day out requires coffee, tea, or a decadent, energizing milkshake, this revolutionary 6-in-1 hydration system is sure to match all your needs. Jam-packed with smart accessories such as tea infuser, smoothie powder agitator, and even an insulating double wall for hot or cold beverages, Precidio Design's Multi Flask can handle six types of libations, making for the ultimate on-the-go drink container.
Condiments On Ice
You've probably picked your perfect picnic menu already, but it never hurts to spice things up a bit. Well, Condiments On Ice – an ingenious 5-compartment acrylic tray by Prodyne, will do just that. Lay out your veggies and fruits in the container over a bed of ice, and they'll stay chilled and fresh for hours.
The Adventure Wagon by Picnic Time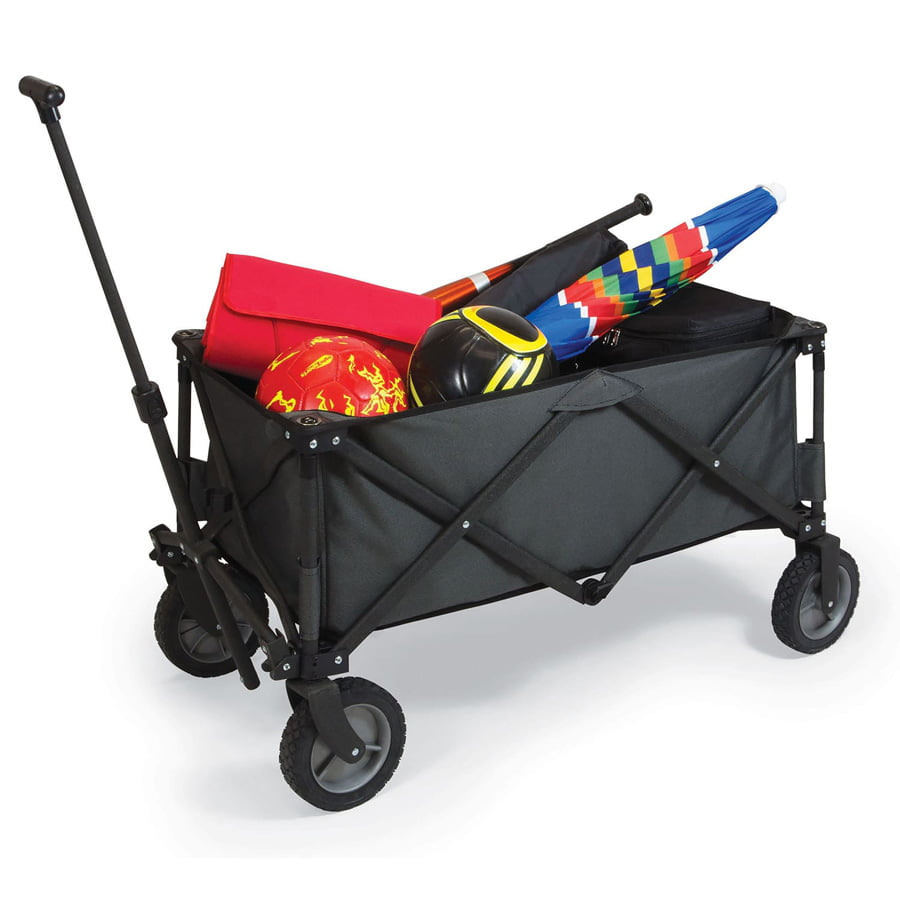 Sturdy all-terrain wheels and a telescopic handle make this folding utility wagon a practical add-on to your picnic gear repertoire. Constructed from 600-denier polyester, this product from Picnic Time is designed to help you transport all your food, utensils, and other necessities from the car to the site in no time. It also comes with a zippered hanging storage pocket for small essentials and folds into a compact size for easy storage when not in use.