This post contains affiliate links, which means we may receive a small commission, at no additional cost to you, if you make a purchase through these links. See our full disclosure here.
A postcard of a town along Campania's astonishing Amalfi Coast, Positano is the embodiment of Italian chic. Its pastel-hued houses cascade down sheer craggy cliffs to hug the twinkling azure waters of the Adriatic, while steep stairs and alleys meander their way past stylish boutiques and delightful outdoor restaurants.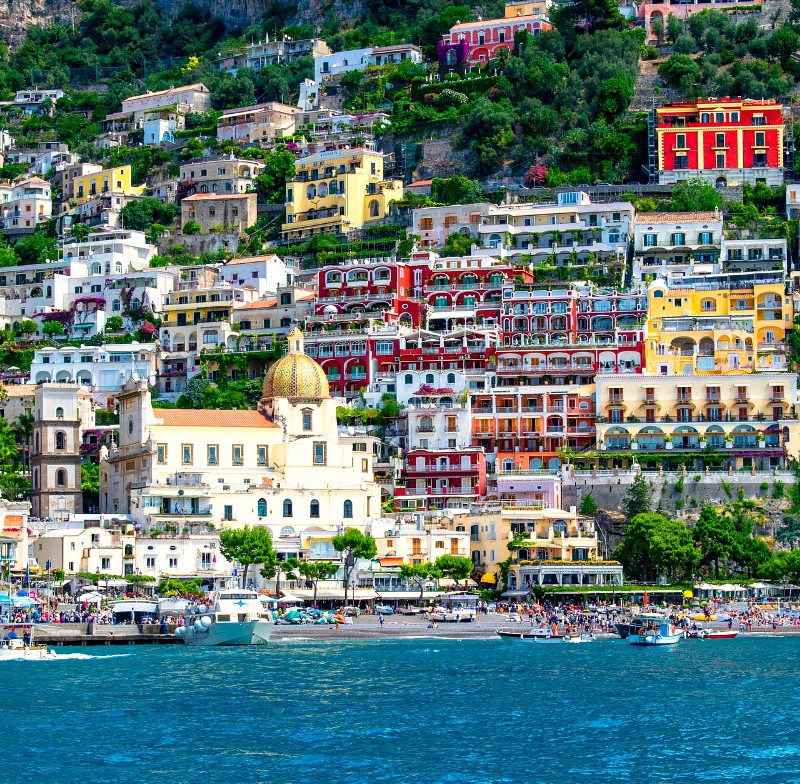 As far as Positano accommodation goes, nothing says romance better than a luxury hillside villa with bougainvillea-clad terraces and sublime vistas.
Basking in Mediterranean glow, the following properties have dreamy outdoor spaces, lavish interiors with a timeless patina, and, best of all, are exposed to the enchanting sea and coastal views.
Palazzo Santa Croce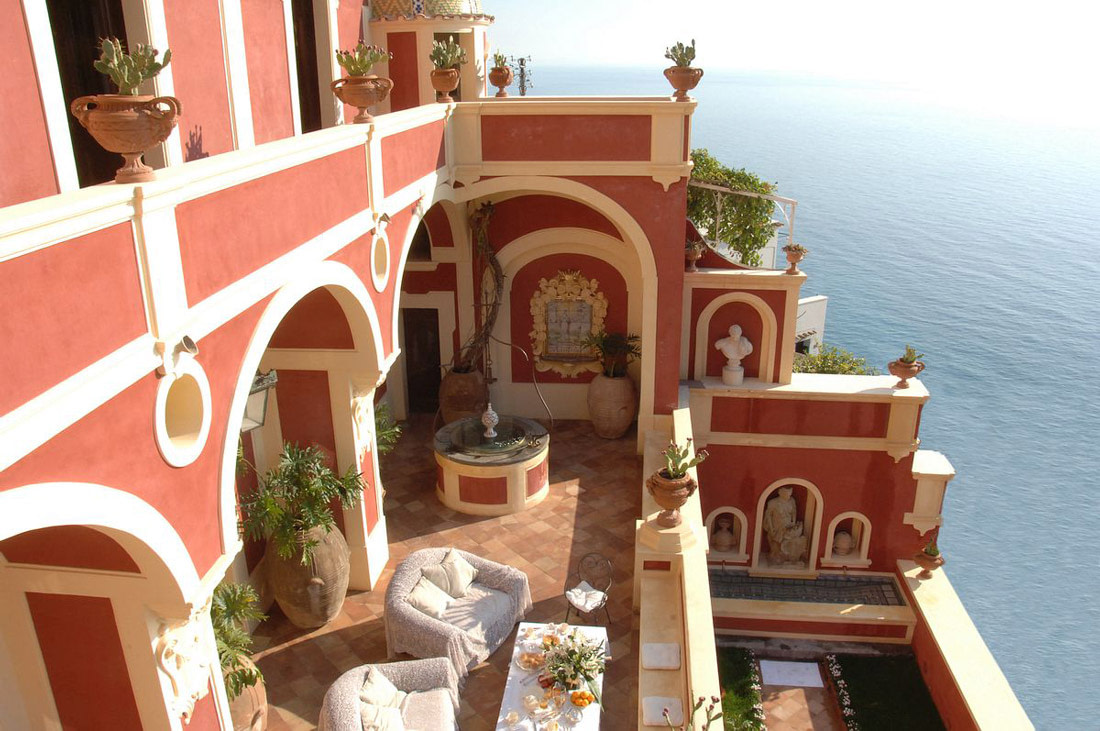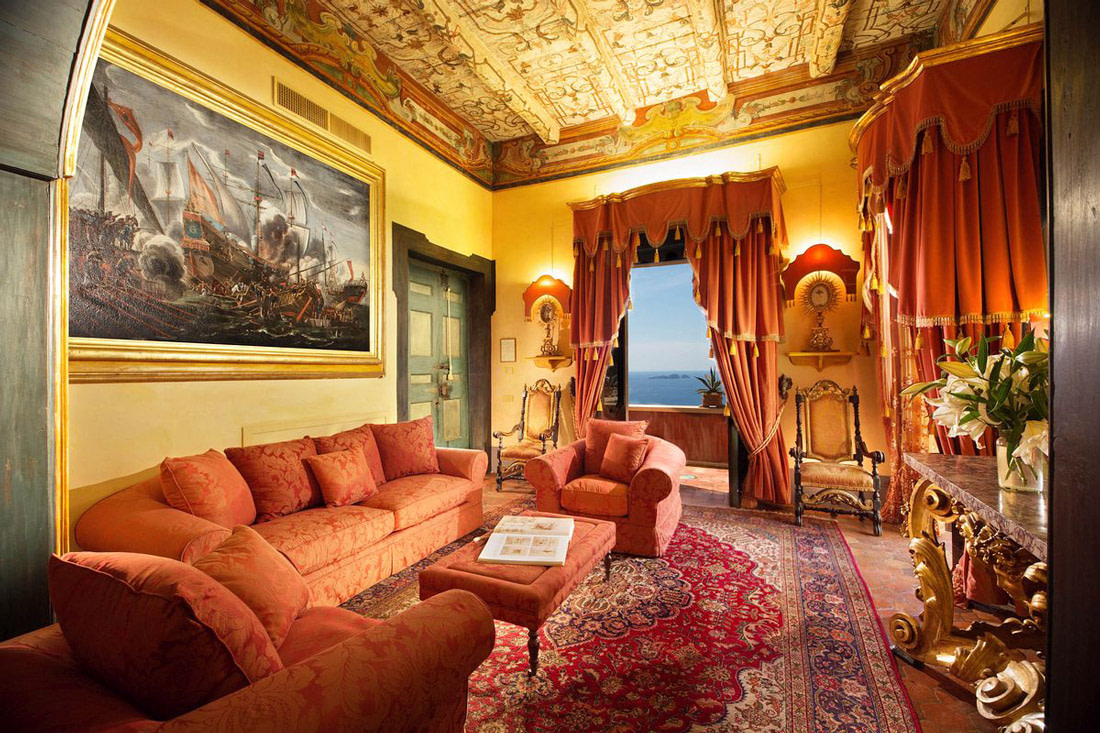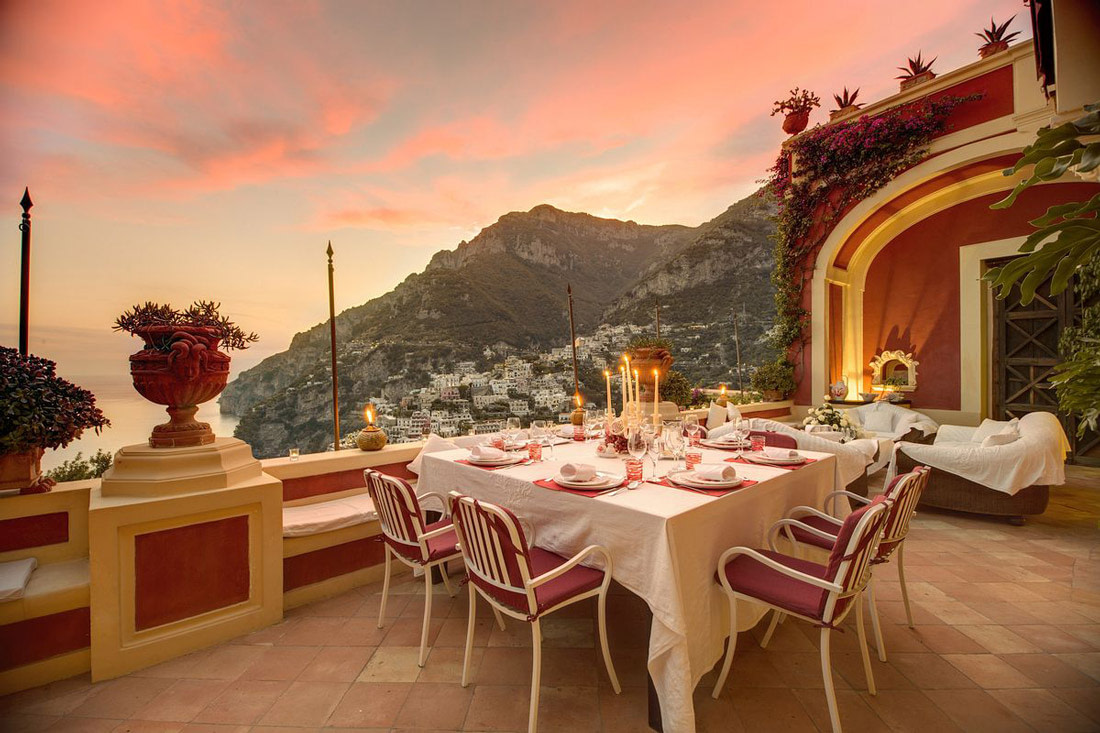 Lavish decor, superb services, and magnificent panoramic views scented by citrus trees – Palazzo Santa Croce is Amalfi Coast at its most luxurious and evocative.
As one of Amalfi Coast's most stylish villas, this private palazzo makes the most of its truly magnificent setting in the hills of The Vertical City with elegant sea-view terraces and alfresco dining spots. Inside, sumptuous antiques and outstanding frescoed ceilings complement rich, art-infused living areas, while the romantic rooms come with views stretching over the surrounding gardens to the cascading town and the sea below.
Torre di Positano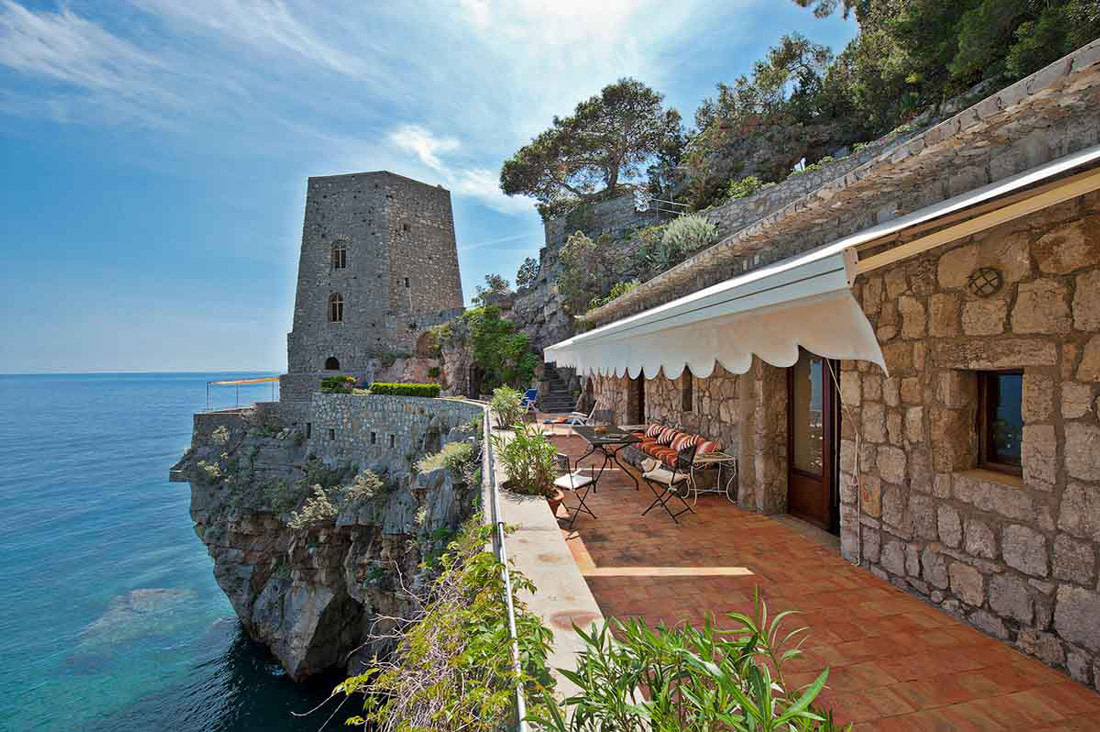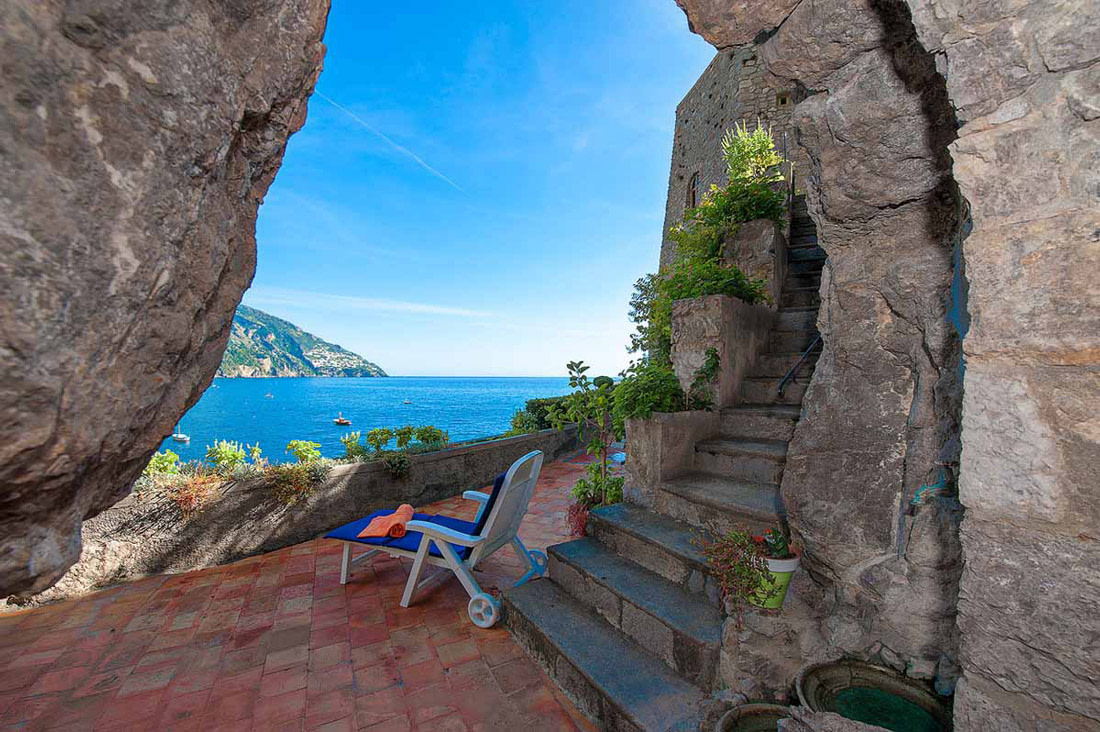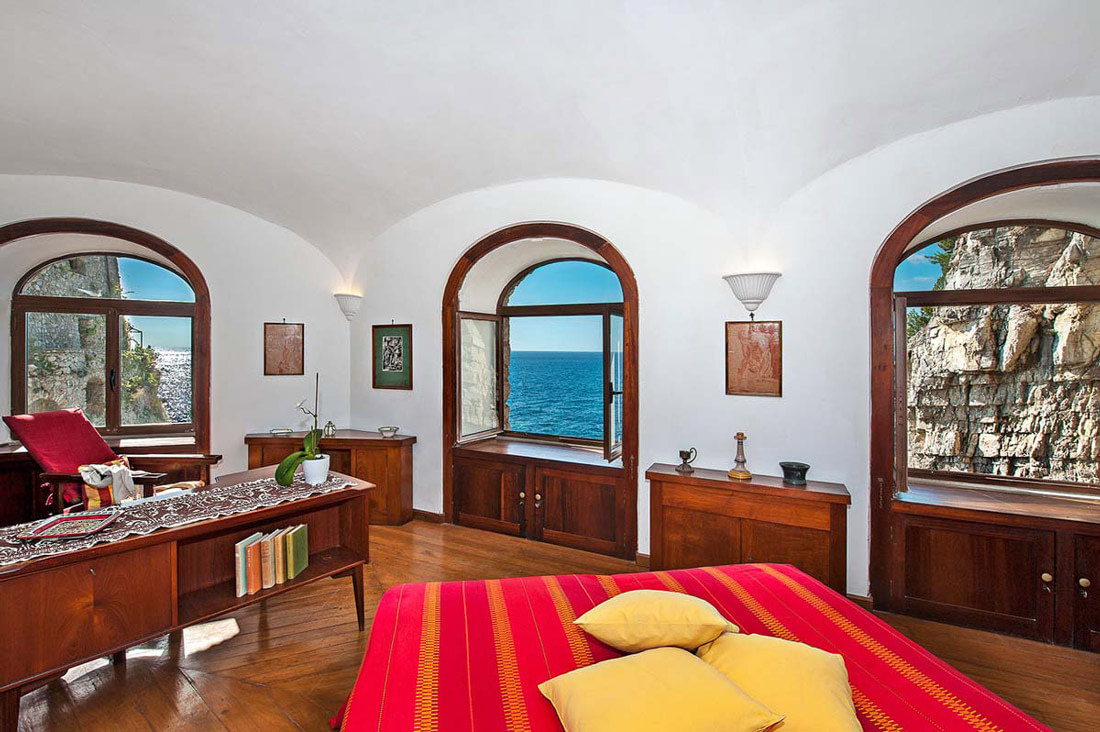 Of all the amazing vacation rentals in Positano, this 1,000 years old tower surrounded on three sides by the Adriatic, is probably the most unique.
Sitting on a rocky outcrop on the edge of the city's harbor, Torre di Positano is bathed in beautiful light and greets guests with atmospheric terraces and open-air paths hewn from ancient stone. Interiors are traditionally styled and filled with handsome antiques, while the scenic outdoor spaces are well equipped for alfresco dining with a view.
Villa Elyseum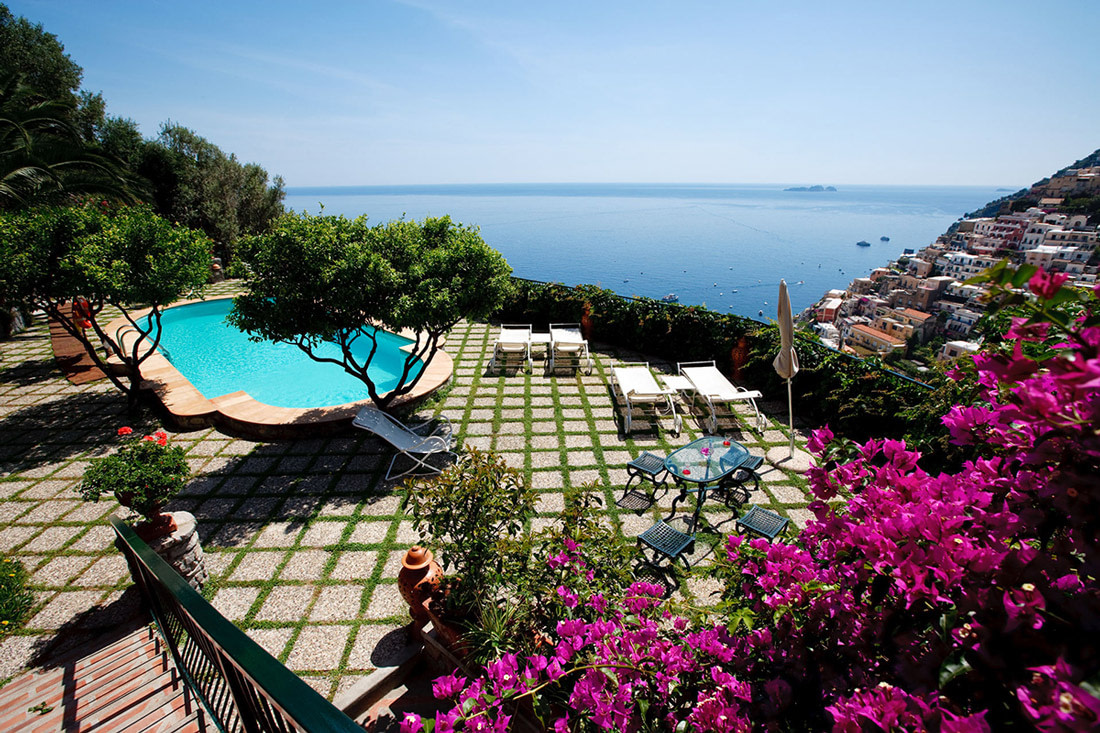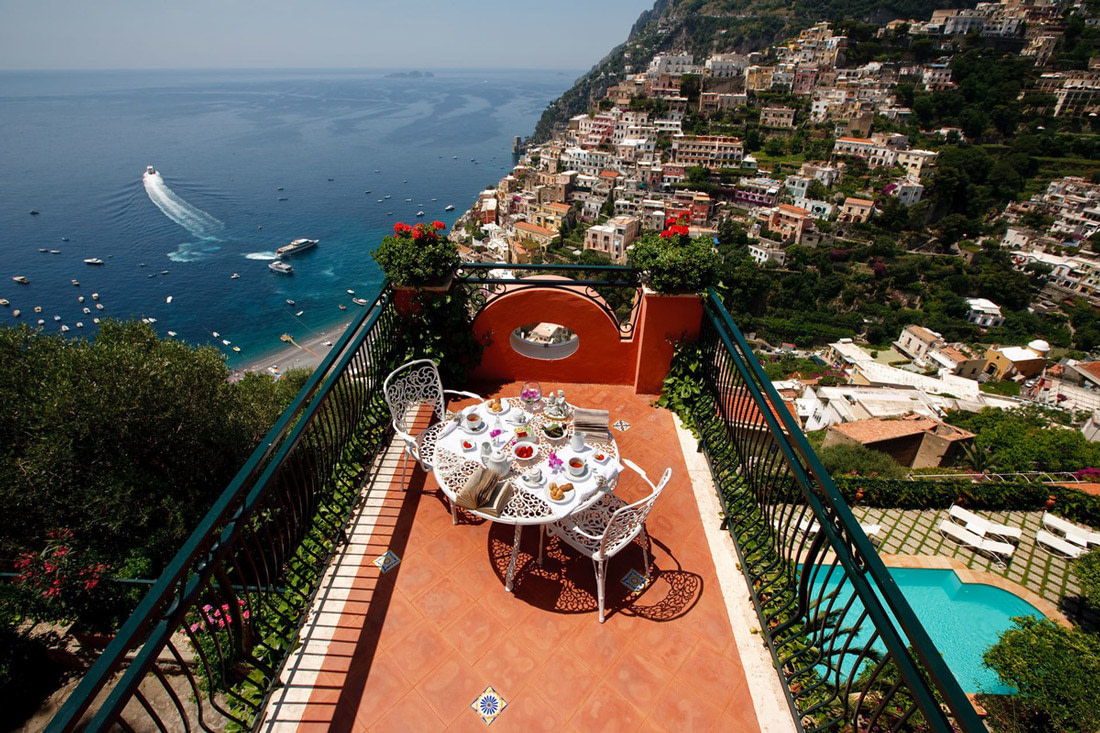 Clinging to the hills above Positano, Villa Elyseum affords mesmerizing views over the town's terraces and azure sea while enveloping guests in classic sophistication.
The romantic bedrooms and light-filled living areas are delightfully decorated with traditional terracotta floors, exquisite period furnishings, and arresting frescoed domes. Equally enchanting, its well-appointed outdoor spaces and sea-facing terraces provide opportunities to swim, socialize, and eat outside, or simply relax and admire the fantastic landscape.
Palazzo Margherita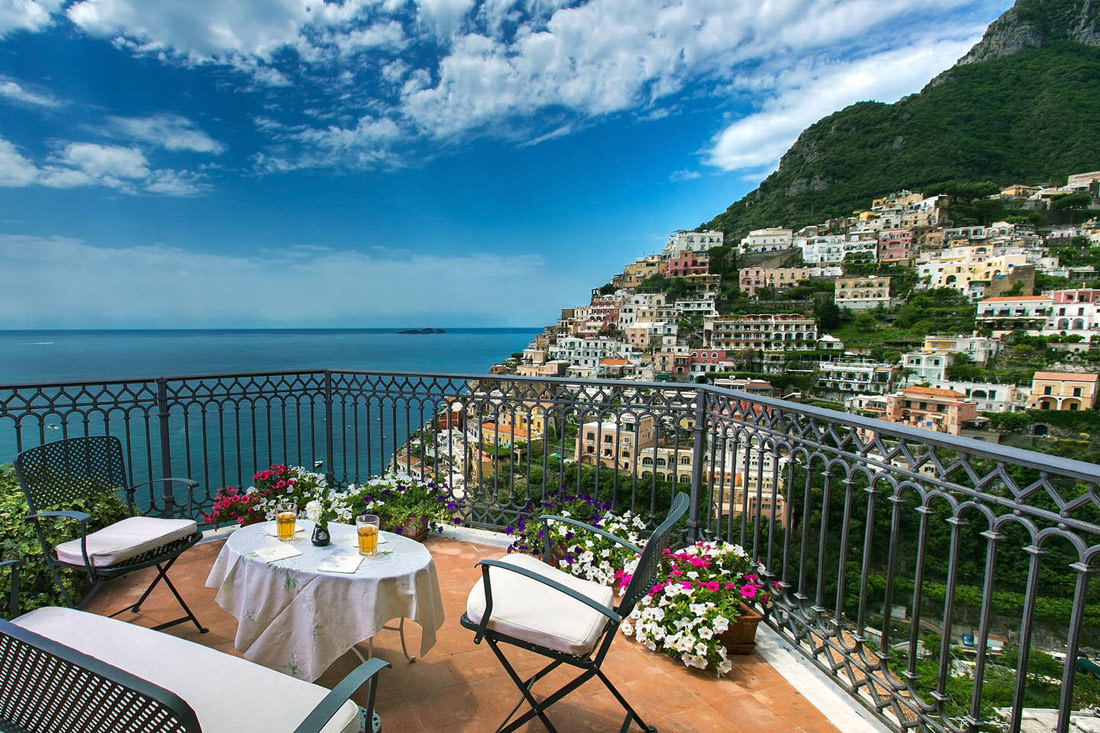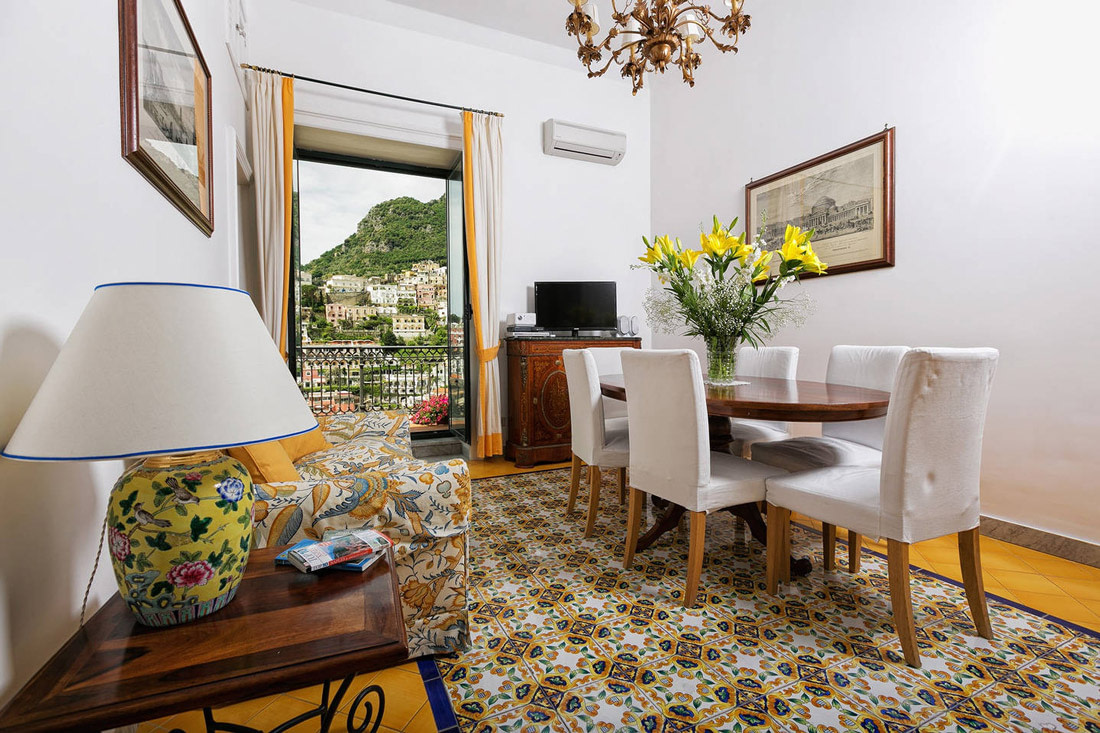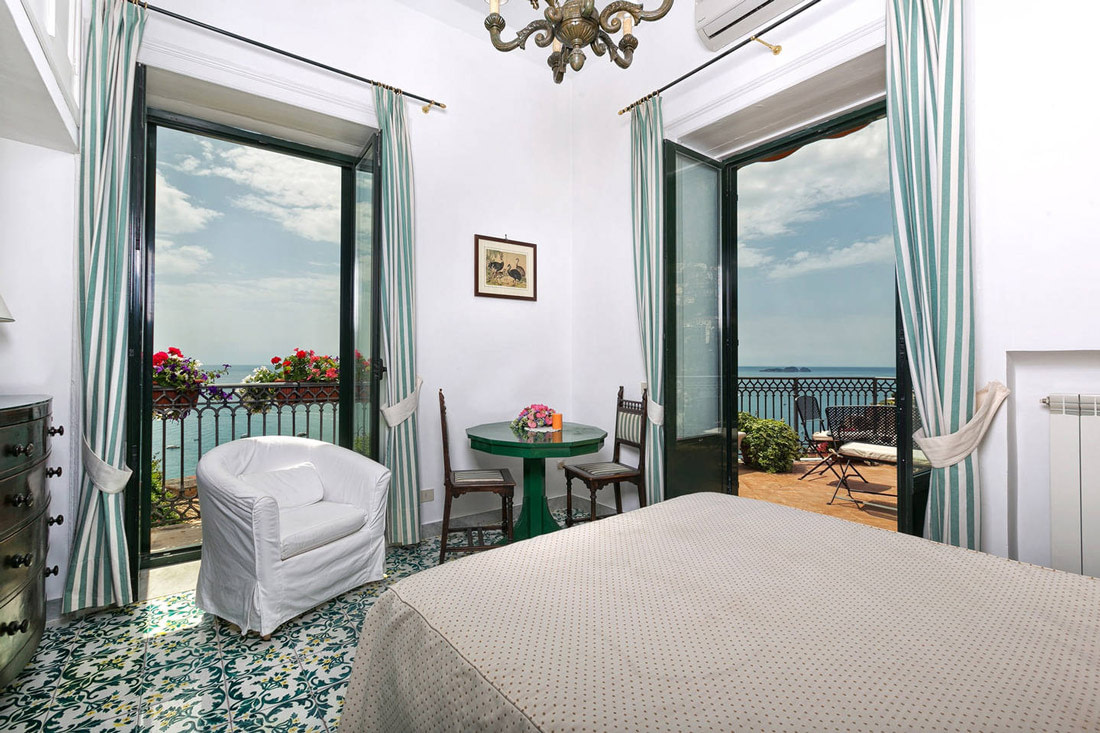 Typical Majolica tiles and elegant vintage furnishings give this hillside retreat a timeless, one-of-a-kind ambiance. An astounding panorama of the sea, mountains, and colorful, layered houses can be enjoyed from all bedrooms and balconies of Palazzo Margherita. Its chic, spacious terraces are ideal for sunbathing and alfresco meals.
Villa Alta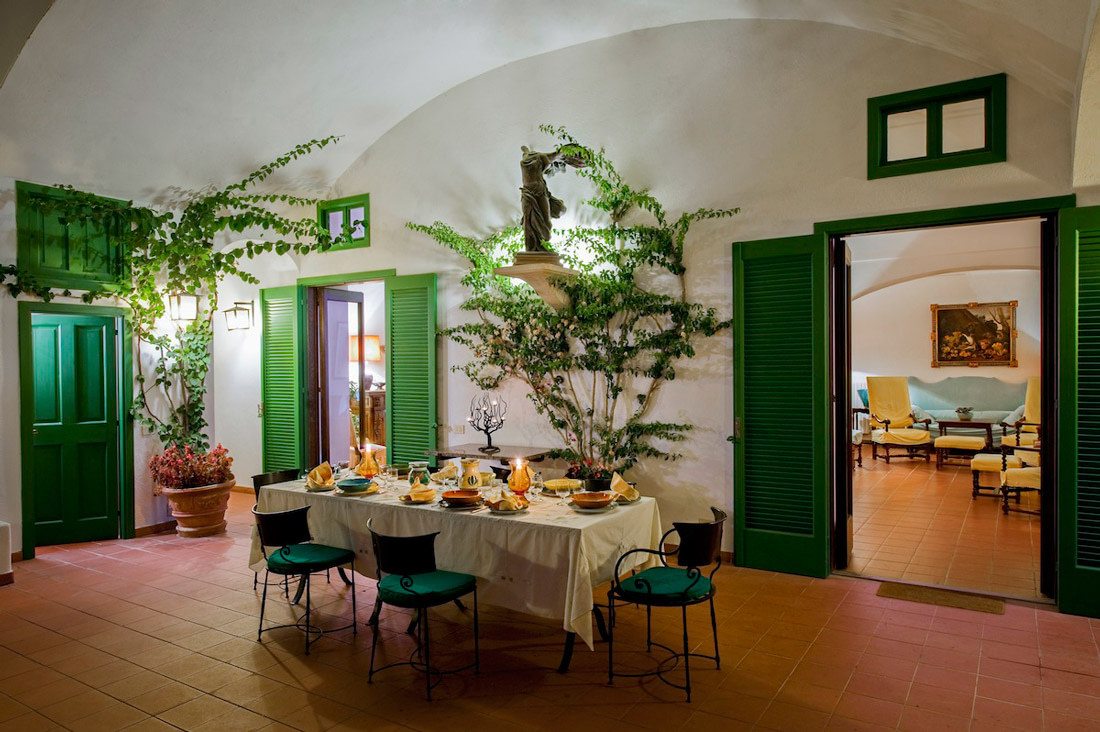 A jewel of a property 120 steps above the sunny Arienzo beach, Villa Alta charms with its wonderful gardens and characterful en-suite bedrooms opening onto balconies with spectacular sea views. Elegantly furnished, the flower-filled terraces invite guests to soak up the Italian sun and gaze at the dazzling coast, while the decor inside transports them back to another era, with antique furnishings, elegant fireplaces, and original artworks.
Villa Boheme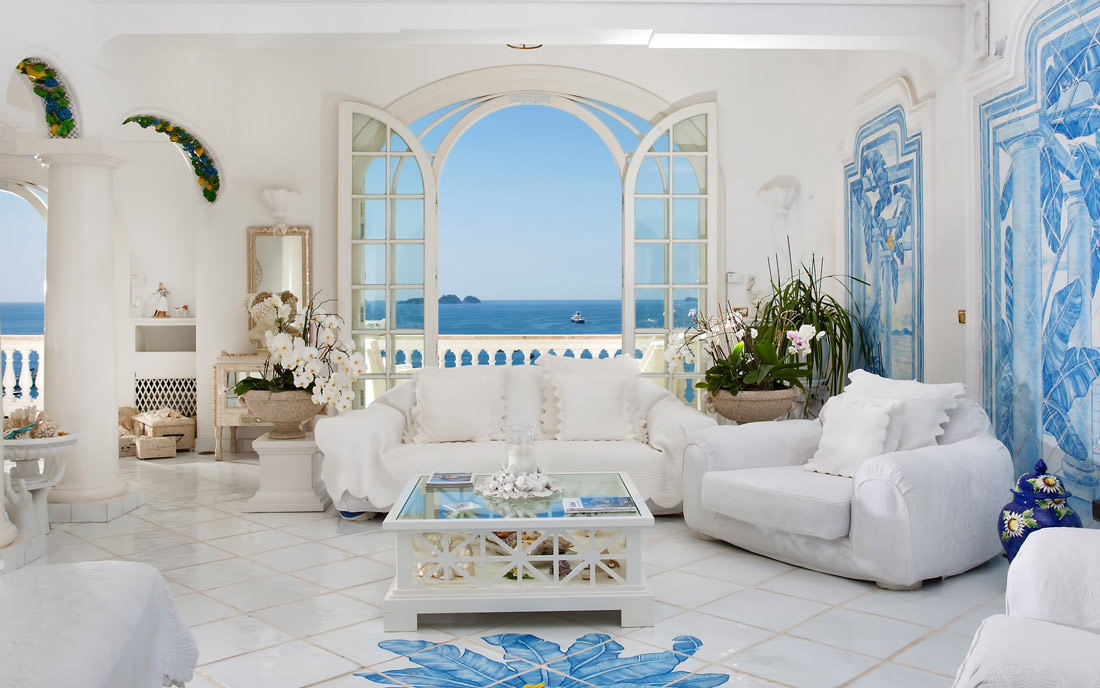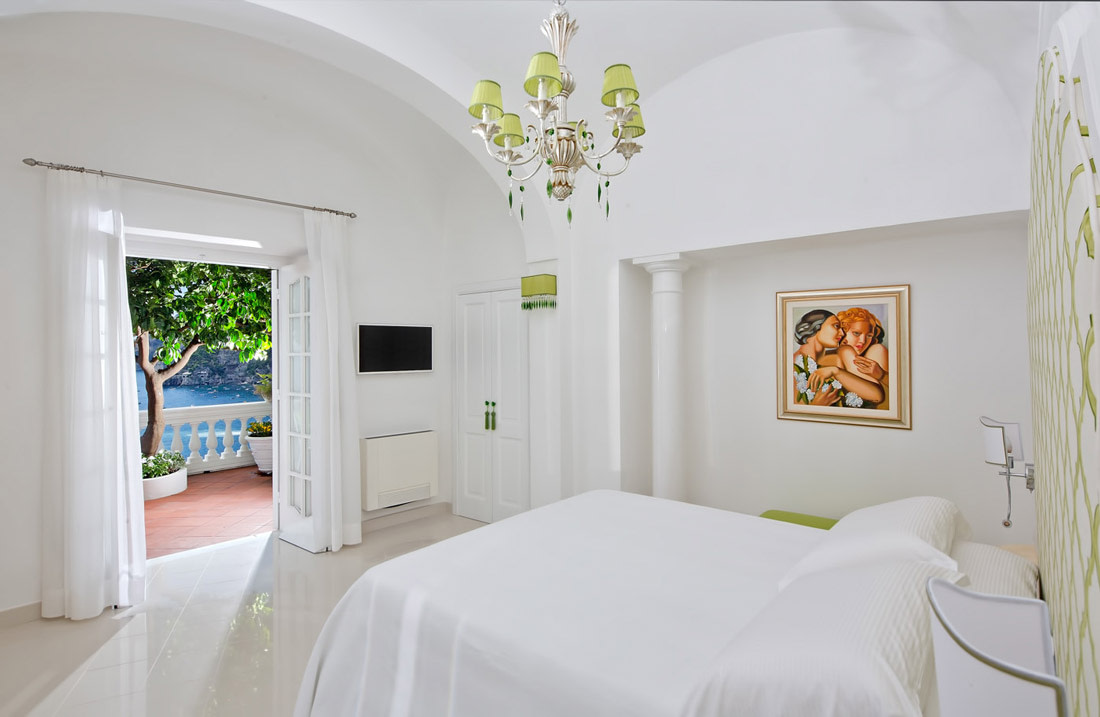 Carved into the cliffs of southern Italy's most fabulous stretch of coastline, 85 steps down the hill from Positano's main road, Villa Boheme brings together all the charms of the Amalfi Coast – refined local aesthetics, magical flowering gardens, and mesmeric views of the area.
The elegant, whitewashed suites are accented with dazzling antiques and bright bursts of marine blue, and all open to glorious private terraces overlooking the sea.
Stairway To The Sea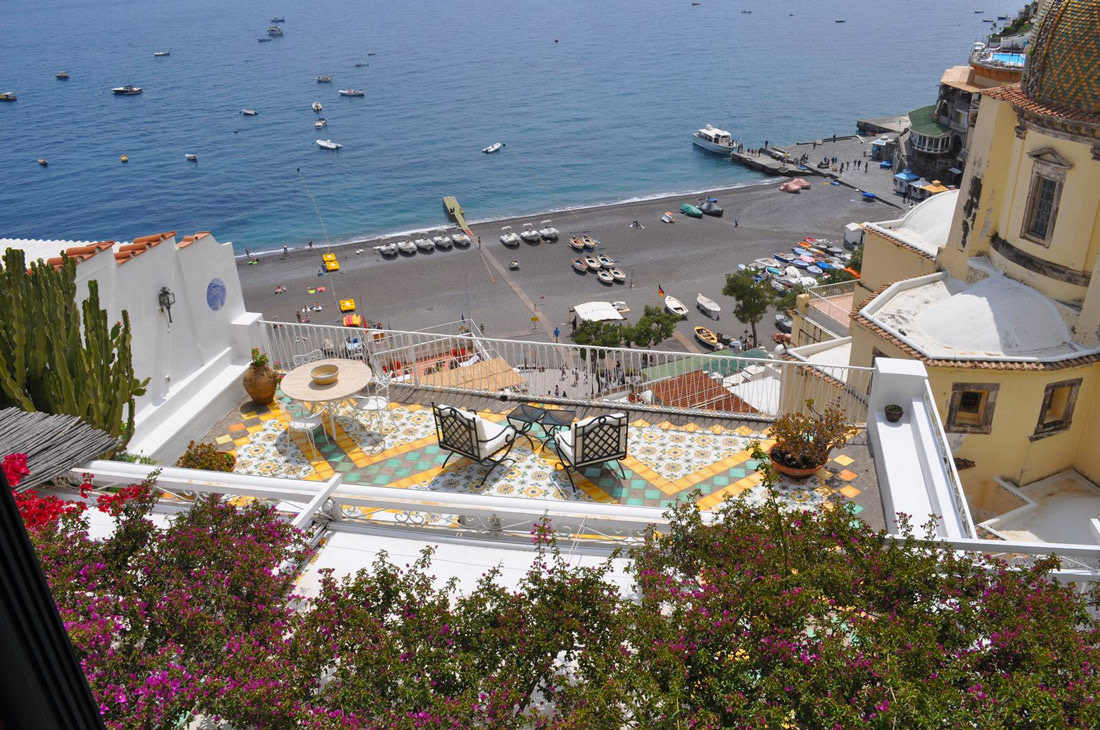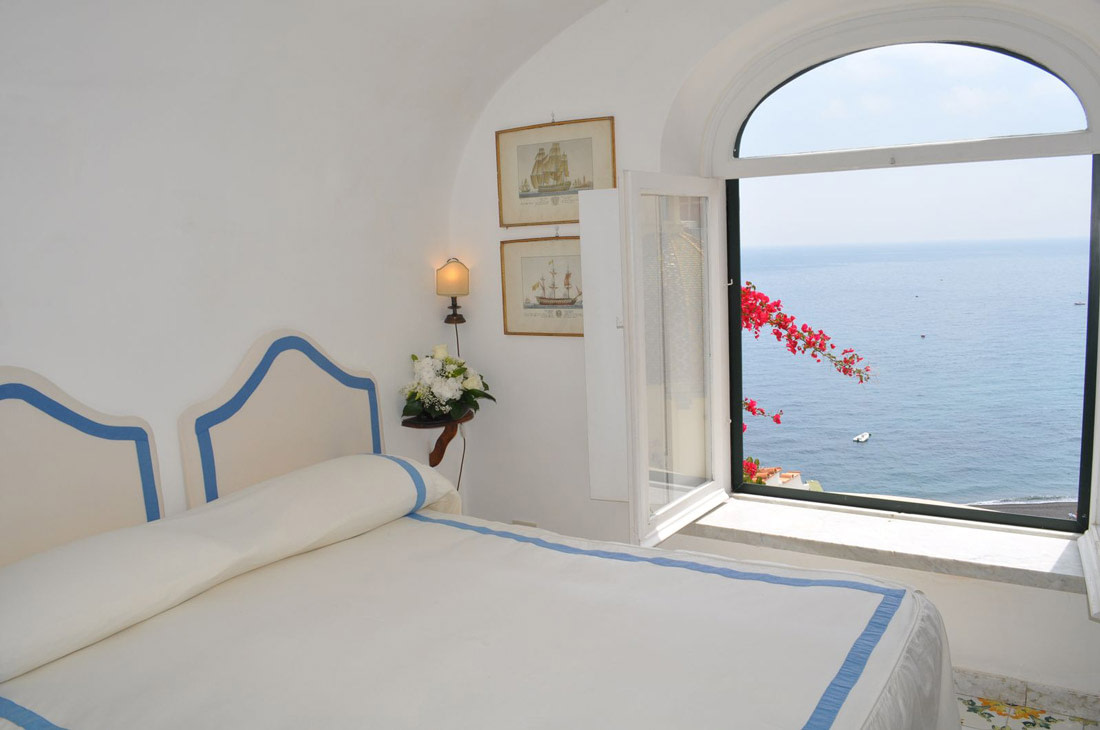 Traditional wrought-iron details, hand-painted floor tiles, and original vaulted ceilings decorate the elegant Stairway To The Sea. The house enjoys an enviable location in the heart of the village, yet only a two-minute walk from the beach, offering lovely views of Mother Church's ornate cupola and the beautiful Amalfi Coast. The property's highlight is its huge, plant-decked terrace, equipped with sun loungers and an open-air dining area.
Casa Fioravante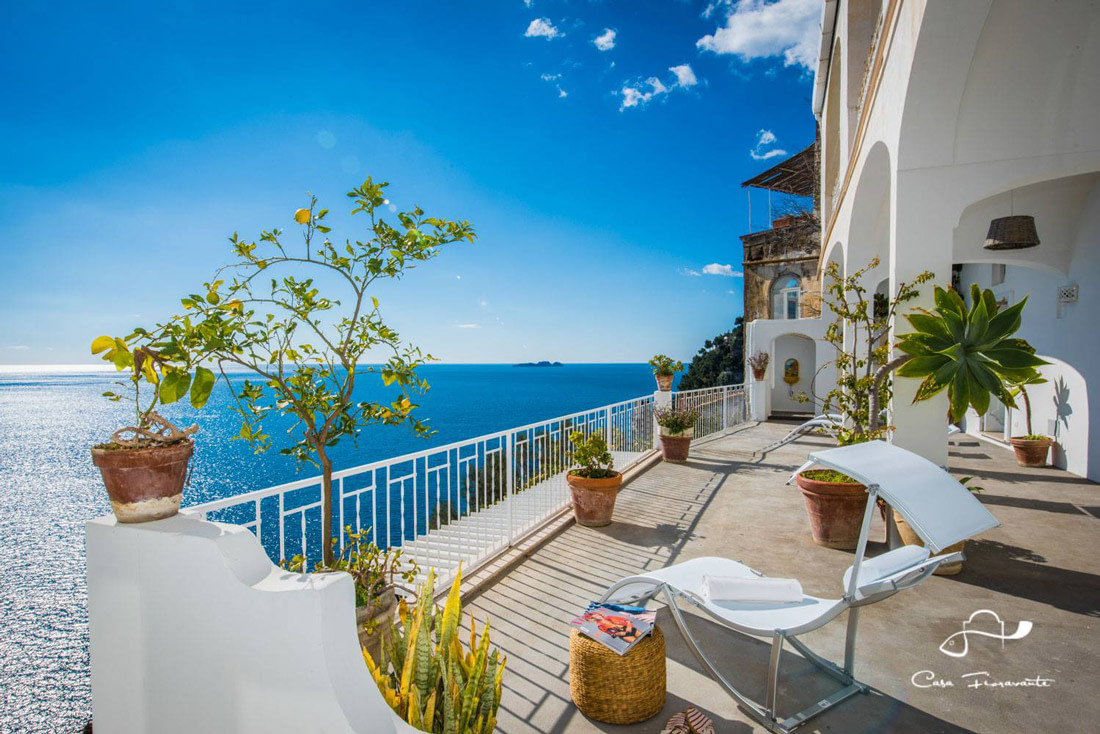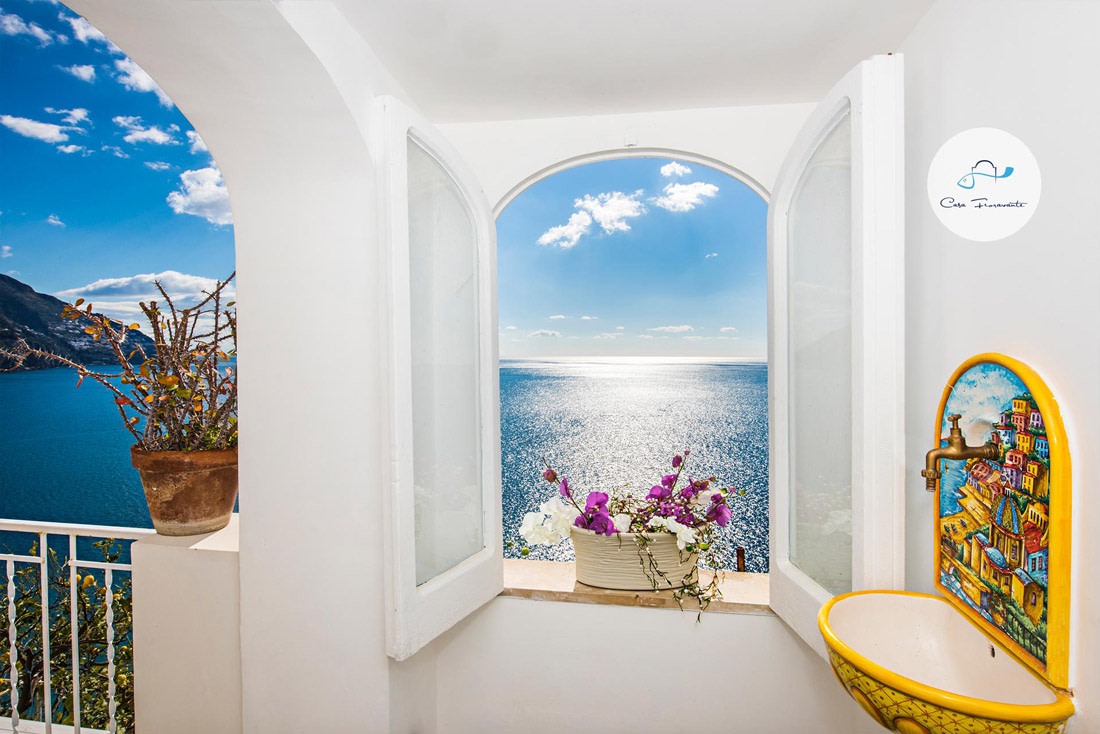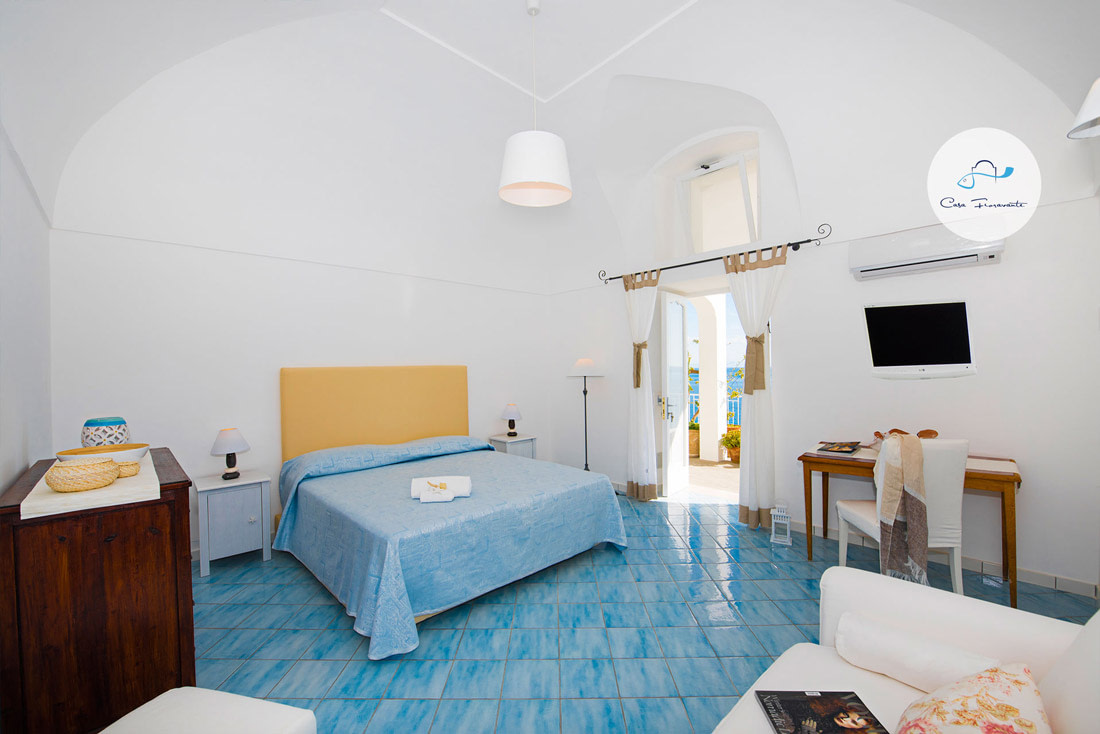 Hovering over the glittering Mediterranean Sea, Casa Fioravante is steeped in coastal chic. The bright, sunny rooms are decorated in a tasteful mix of old and new and dressed in colors inspired by the Amalfitan seascape, while the wide, open terraces – basked in Mediterranean light – open to endless views of the Adriatic.
Villa Capuleti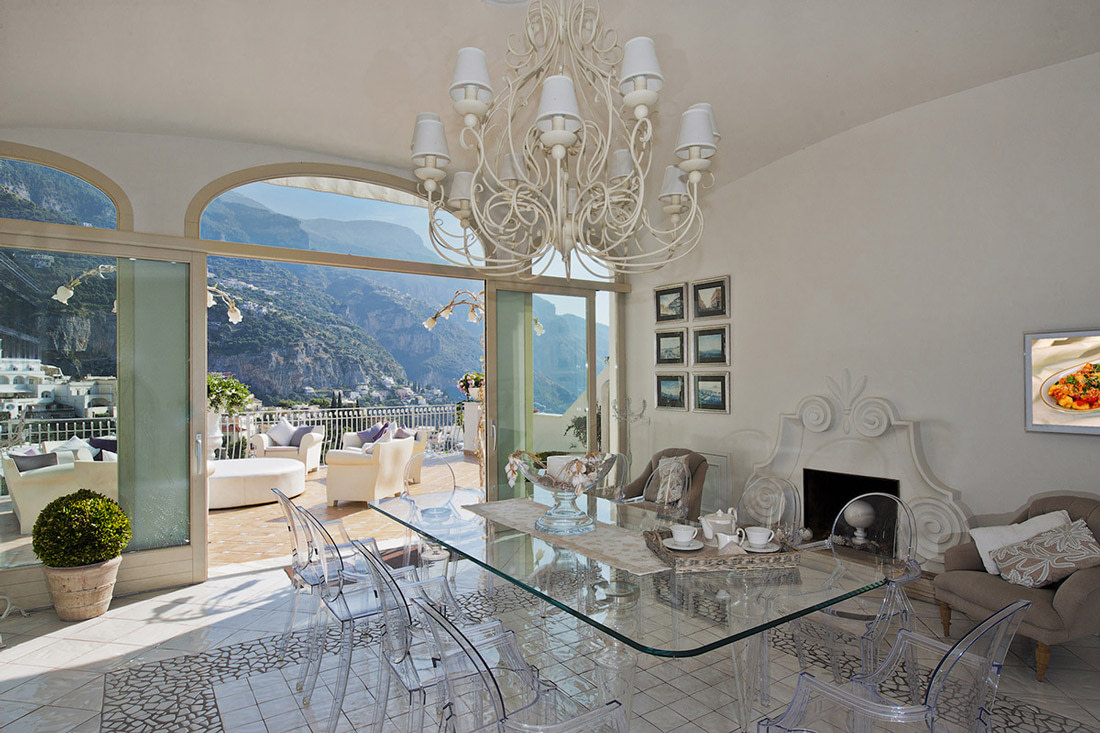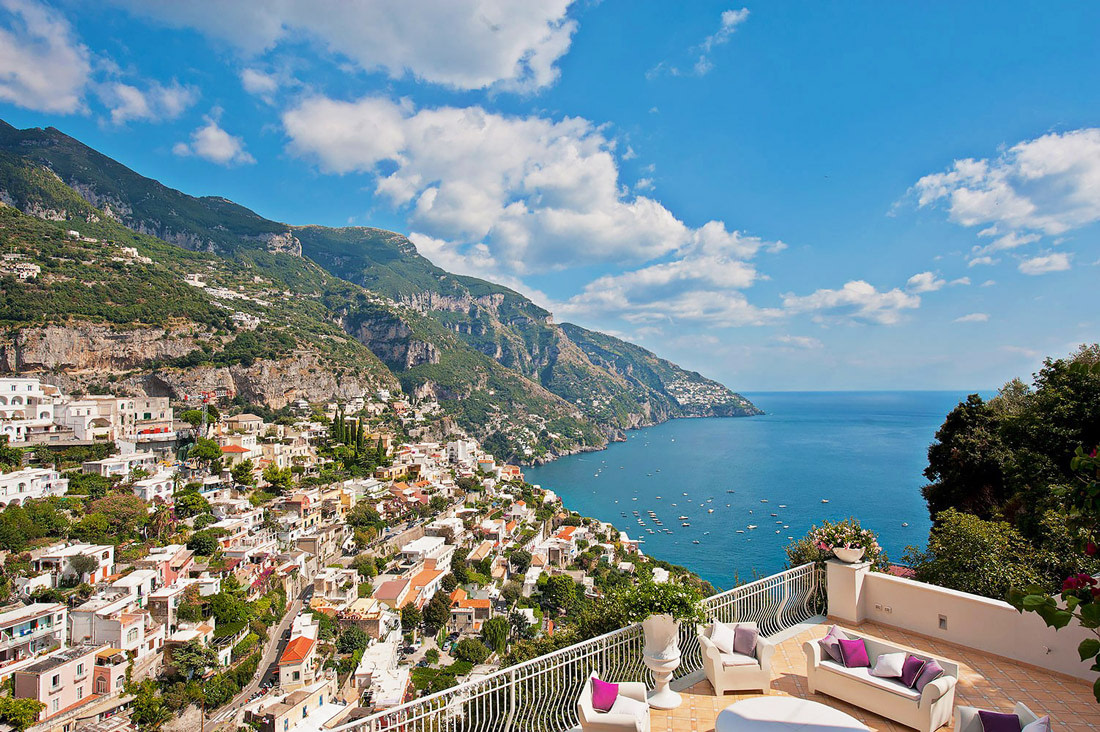 A stylish patio terrace overlooking the coastline and a wonderful spa area, complete with sauna and indoor swimming pool, make Villa Capuleti one of the most sought-after accommodations in this charming village on the Amalfi Coast.
Nevertheless, the property oozes refined Italian chic with its thoughtful amenities, elegantly renovated interiors, and serene color palette. Bedrooms come with slick Mediterranean-inspired showers and eye-candy panoramas of Italy's most spectacular coastline.
Villa San Giacomo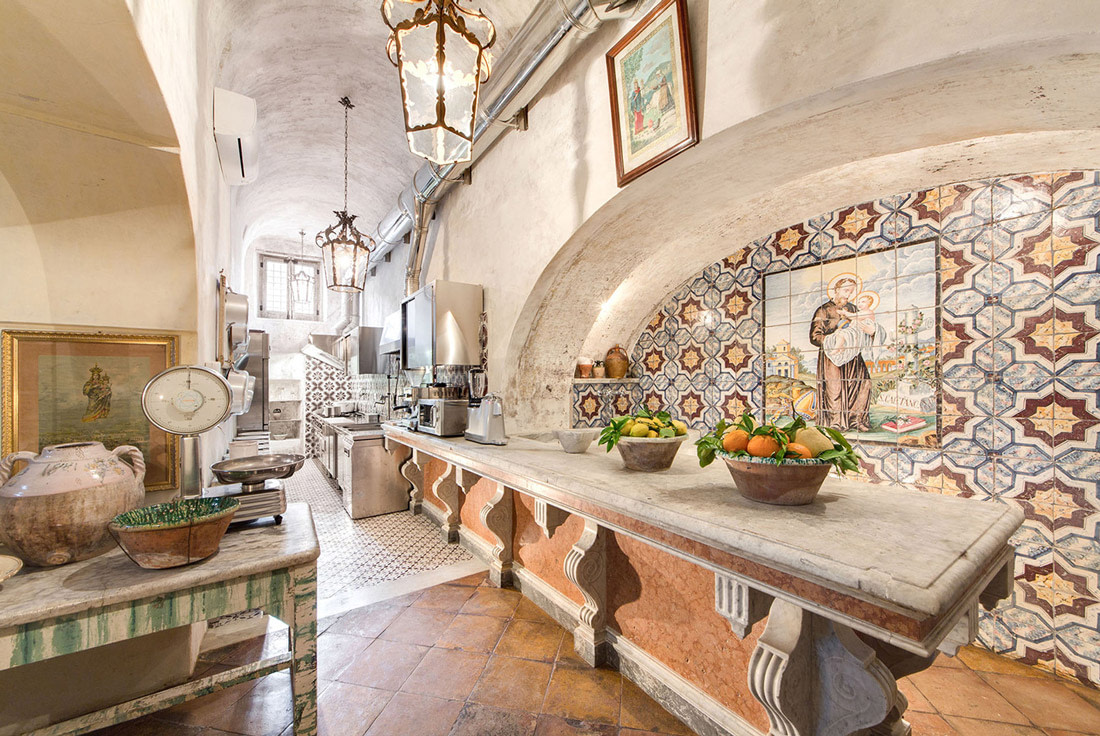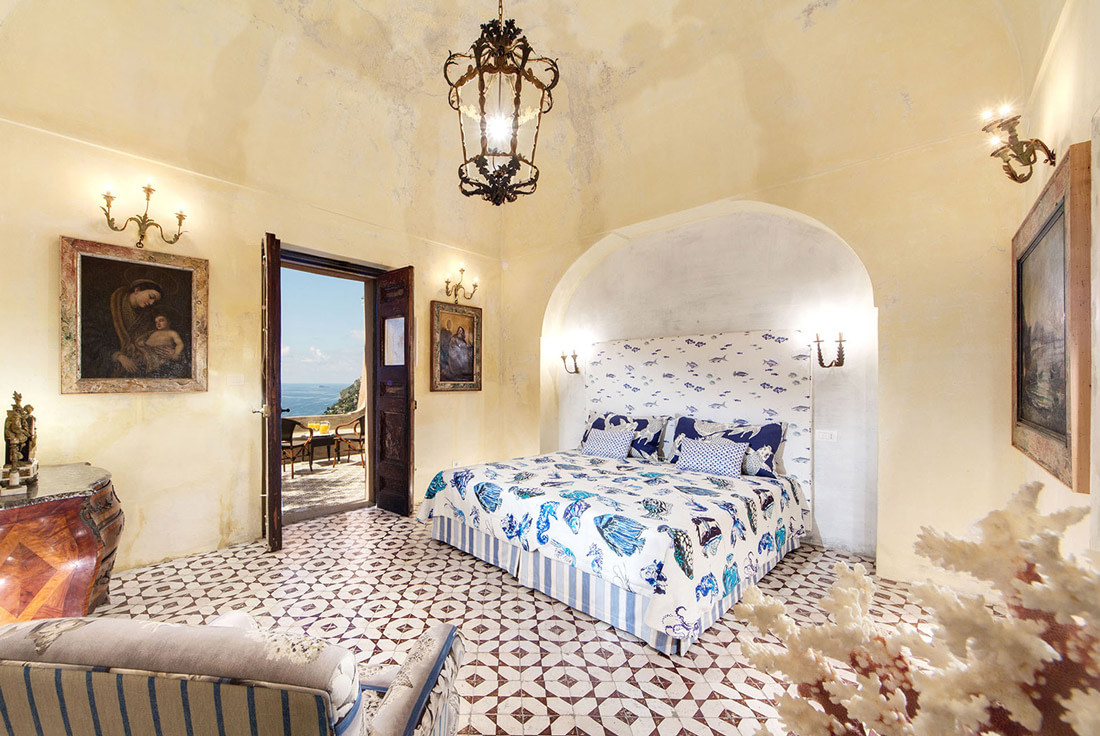 Flying on the town's highest point and surrounded by lush gardens, Villa San Giacomo makes for the ultimate Amalfi Coast hideaway. Its lavishly decorated interiors blend seamlessly with the gorgeous outdoor spaces, and luxurious amenities range from in-house chef to complimentary cooking lessons.
With its unforgettable vistas across the turquoise waters and pastel-hued houses of Positano, it's no wonder this stunning historic property is among the world's most Instagrammed vacation spots.
Villa Oliviero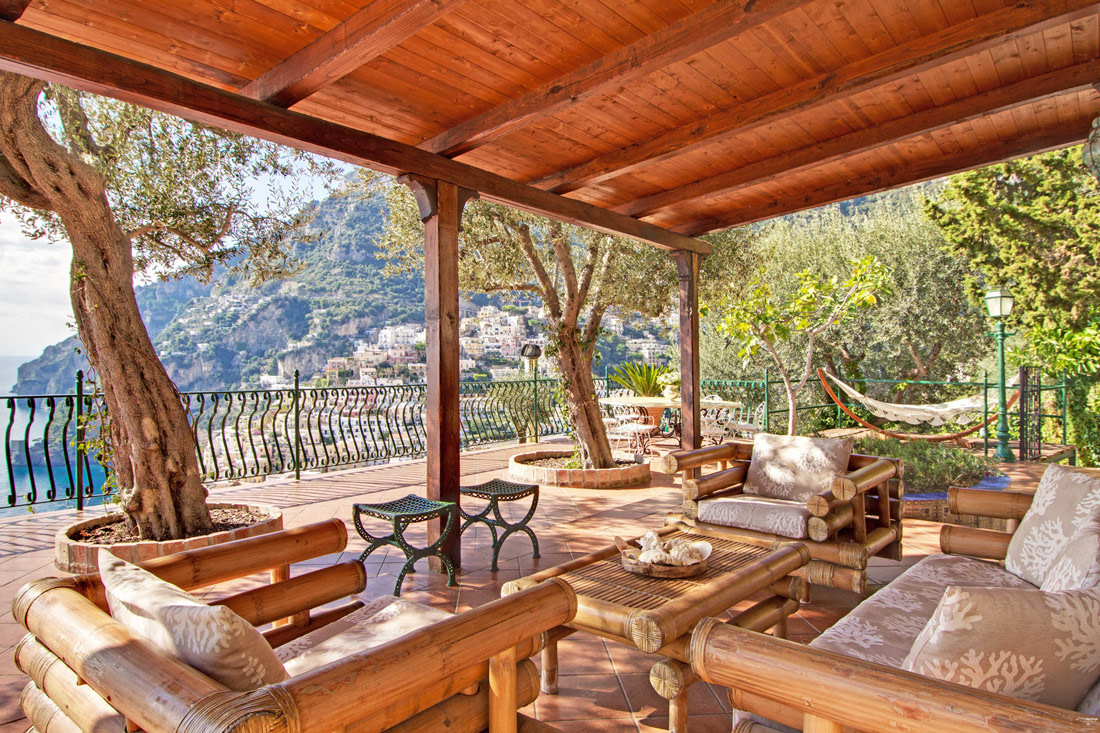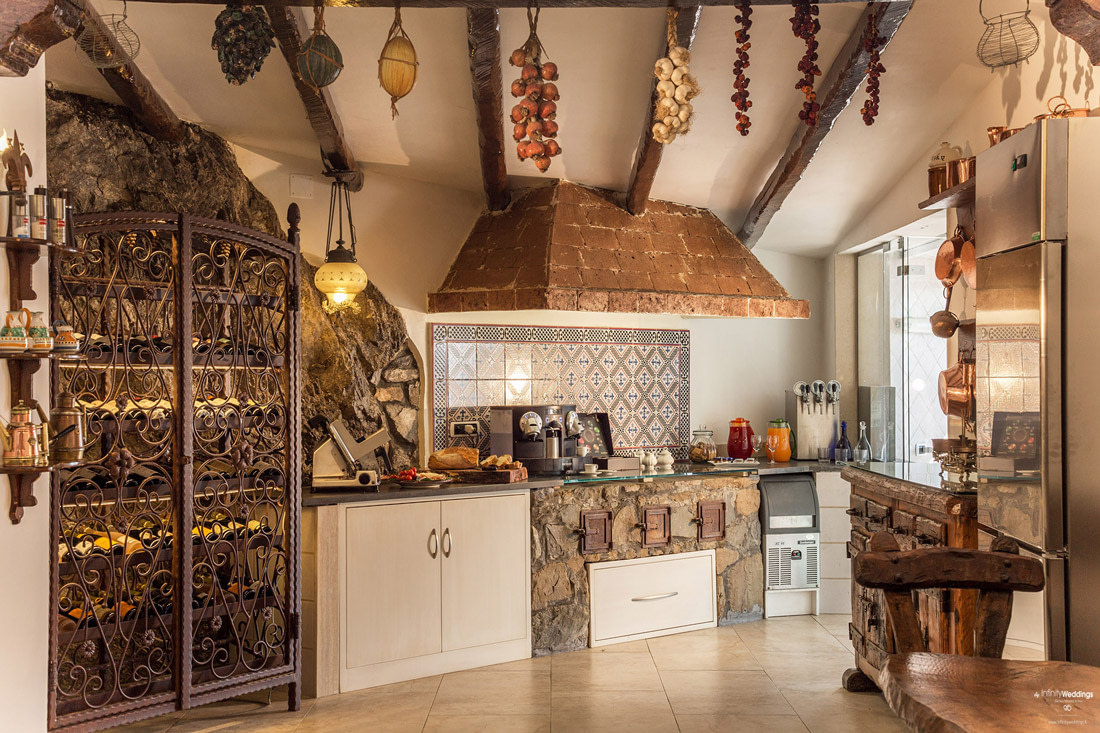 An idyllic clifftop retreat perched over the sea, Villa Oliviero is decorated in traditional Mediterranean style and has its own private chef and devoted staff. Overlooking the postcard-perfect Amalfi Coast, the property's outdoor areas comprise lovely balconies and bougainvillea-decked terraces, a beautiful panoramic swimming pool, and even an alfresco wellness area, complete with Jacuzzi and Turkish bath.