This post contains affiliate links, which means we may receive a small commission, at no additional cost to you, if you make a purchase through these links. See our full disclosure here.
Although Europe doesn't celebrate Halloween with the same fanfare as the United States, that doesn't mean this fascinating land, with its long and tempestuous history, frightening legends, and century-old castles, is not a great place to be on October 31st.
Halloween in Europe combines colorful folklore with modern-day merriment, offering a variety of events and parades, plus the Irish tradition of the Jack O'Lantern, the iconic Trick-or-treating, the telling of ghost stories, and the American custom of carving pumpkins.
Halloween is the world's second commercial holiday after Christmas and a good opportunity to travel the world, visit frightening places, learn about other nations' cultures and traditions, and, why not, have fun and indulge yourself in the local delicacies. Considering all these things, plus other characteristics such as weather and local attractions, we've put together a list of Europe's best Halloween destinations:
London, England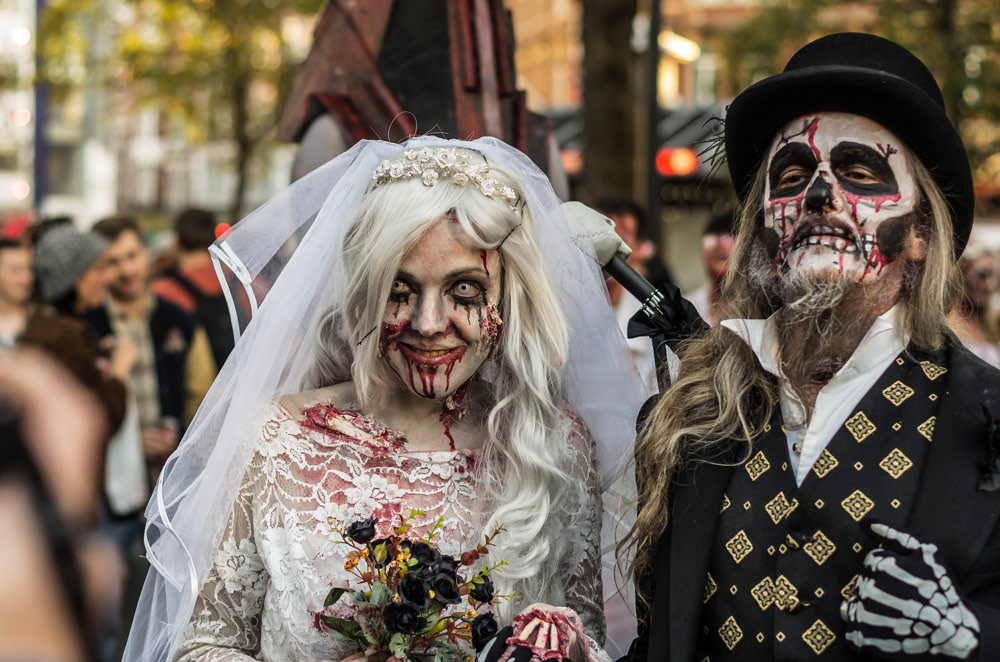 The glamorous British capital, with its bloody past, obscure dungeons, ancient buildings, chilling backstreets, and memories of the world's most infamous serial killer – Jack The Ripper, has often been regarded as one of the world's most haunted cities.
Consequently, Halloween in London comes with lots of mystery and ghostly attractions, plus an excellent choice of celebrations that take place all over the city. From spooky tours and themed dinners to flamboyant parades and posh club events, London certainly knows how to thrill its visitors on October 31st.
Don't Miss: Entry tickets to the London Dungeon, London's scariest attraction. This 90-minute experience is a spine-chilling journey through the city's turbulent history, enhanced by thrilling rides, exciting special effects, and talented live actors.
Derry, Northern Ireland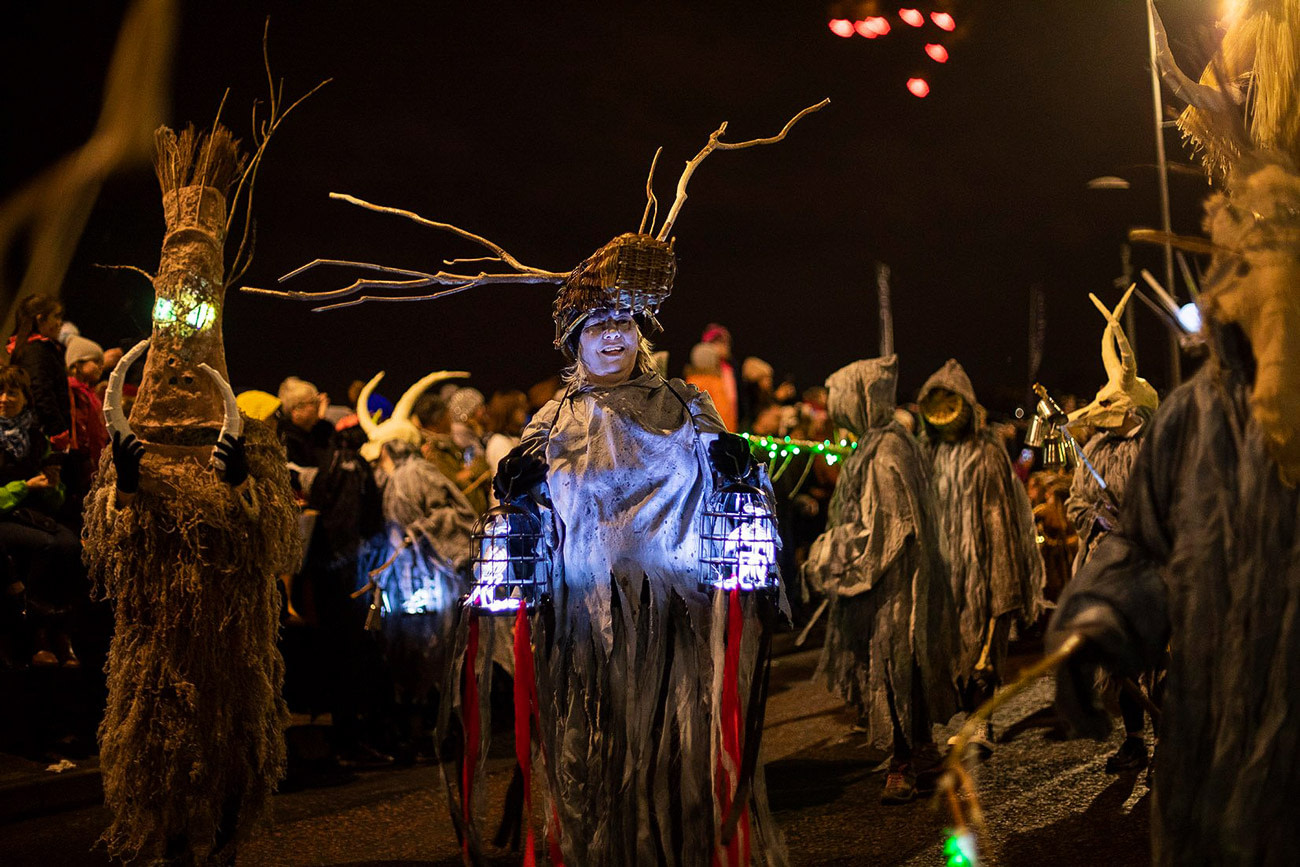 Perhaps no other place in Europe celebrates Halloween like Derry (officially Londonderry) in Northern Ireland. Not only was the city voted the best Halloween destination in the world by USA Today back in 2015, but it continues to play host to the biggest and best Halloween festival in Europe – a world-class celebration of all things spooky that culminates in a grand firework finale. Expect a massive street parade infused with dazzling art, history, and folklore!
Don't Miss: A unique Halloween candy & wine pairing class led by a sommelier at LaBelle Winery.
Prague, Czech Republic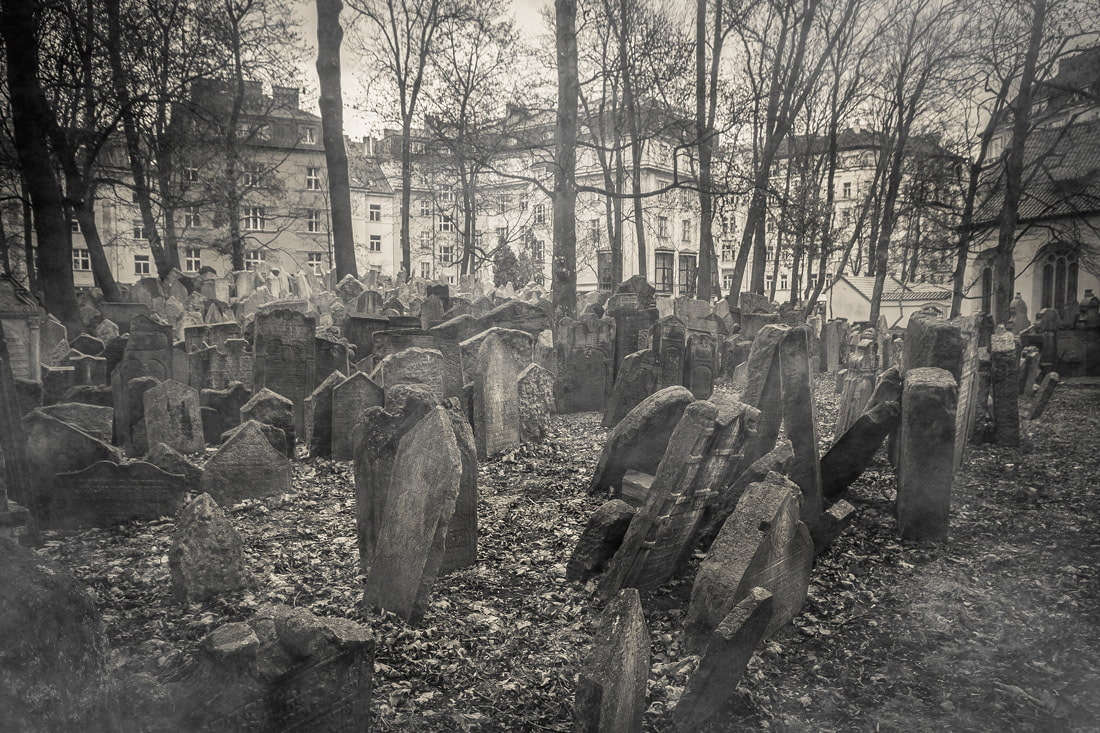 Prague, the Gothic fairytale of Europe, with its stunning architecture, winding medieval lanes, macabre corners, and mysterious allure, is a place that gives you chills up the spine whether it's Halloween or not. And although the Czechs are not exactly crazy about this holiday, the city itself seems to have been designed especially for such kinds of celebrations.
Some of the best Halloween attractions in Prague include the spectacular Old Jewish Cemetery, the Torture Museum, Sedlec Ossuary, Charles Bridge – with its landscaped statues, and the charming Prague Old Town – the setting of many legends and local ghoulish stories.
Don't Miss: A night walking tour of Prague's Old Town filled with ghost stories, history, and witty storytelling. Led by a professional art historian guide, embark on a captivating journey through centuries of dark history as you explore the city's eerie cobblestone streets and medieval marvels.
Transylvania, Romania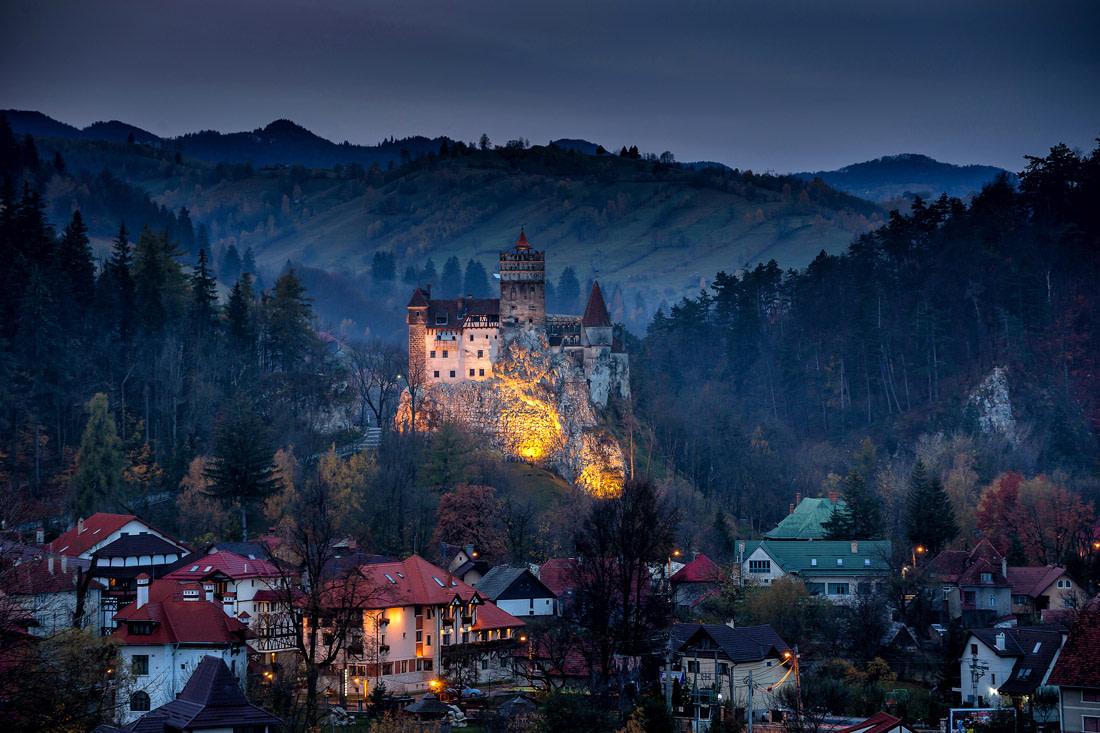 Transylvania is the most beautiful region in Romania and an ideal place to spend Halloween. Besides the quaint Bran Castle and the world-famous legend of Dracula, which has its roots here, this place boasts a startling collection of citadels and frozen-in-time villages, where the present is twisted with legends and long-lasting traditions.
All these make Halloween in Transylvania not only a creepy, one-of-a-kind experience but also an epic journey back through the country's mind-blowing past.
Don't Miss: This premium 3-day Transilvania tour from Cluj Napoca, which includes visits to the infamous Bran Castle and the beautiful, UNESCO-listed city of Sighisoara – Dracula's birthplace. You'll also stop in Sibiu and Biertan (one of the area's most impressive Saxon villages), take a peek inside the largest salt mine museum in the world (Salina Turda), and witness the Ritual of Killing of the Living Dead – a spectacular and authentic experience steeped in Romanian folklore featured in National Geographic.
Amsterdam, The Netherlands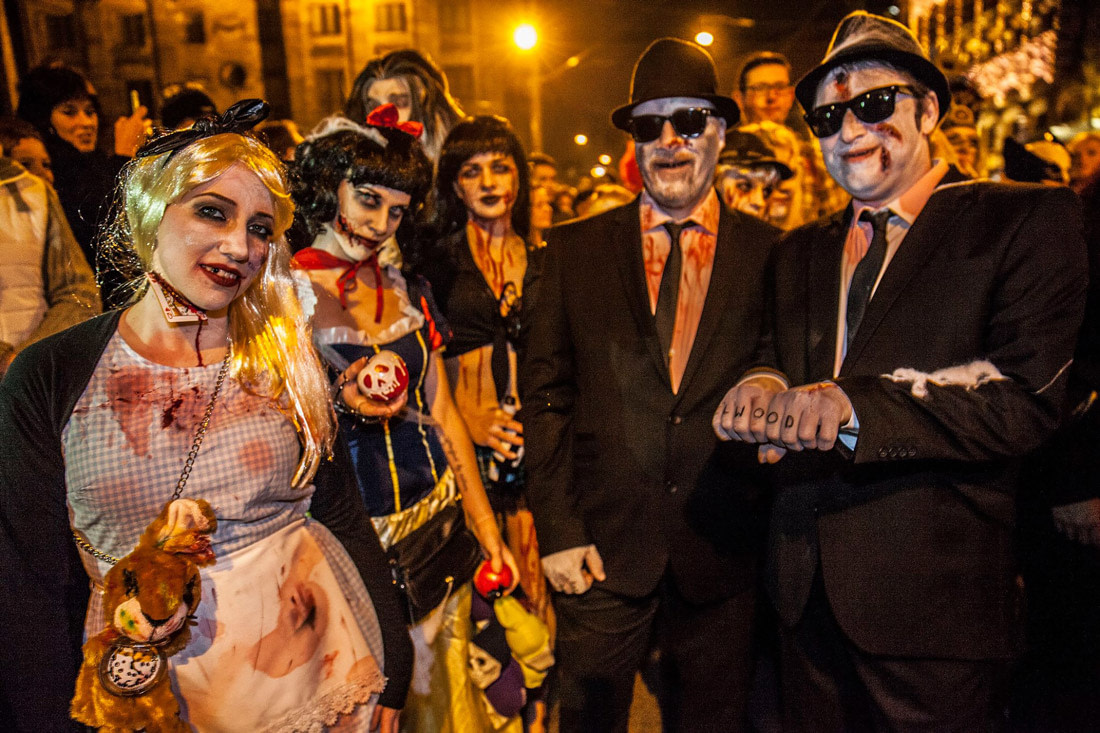 Tortured souls, haunted alleys, and some of the most creative costume parties you've ever seen put Amsterdam among the best places in Europe to spend Halloween. From clubs and restaurants to boats and museums, there are themed events all around the city during this time of year, as well as ghost tours, music concerts, and an all-night marathon of scary movies to attend.
Whether it's family-friendly entertainment at Ripley's Believe It or Not, an intense night of fetish extravaganza at Obscene Halloween, or partying with outlandish creatures at the legendary Monster Ball, Halloween in Amsterdam has something for everyone.
Don't Miss: A Red Light District Halloween pub crawl in Amsterdam. Prepare for a night of face painting, unforgettable memories, and plenty of free shots in the city's best Halloween-themed bars and nightclubs.
Edinburgh, Scotland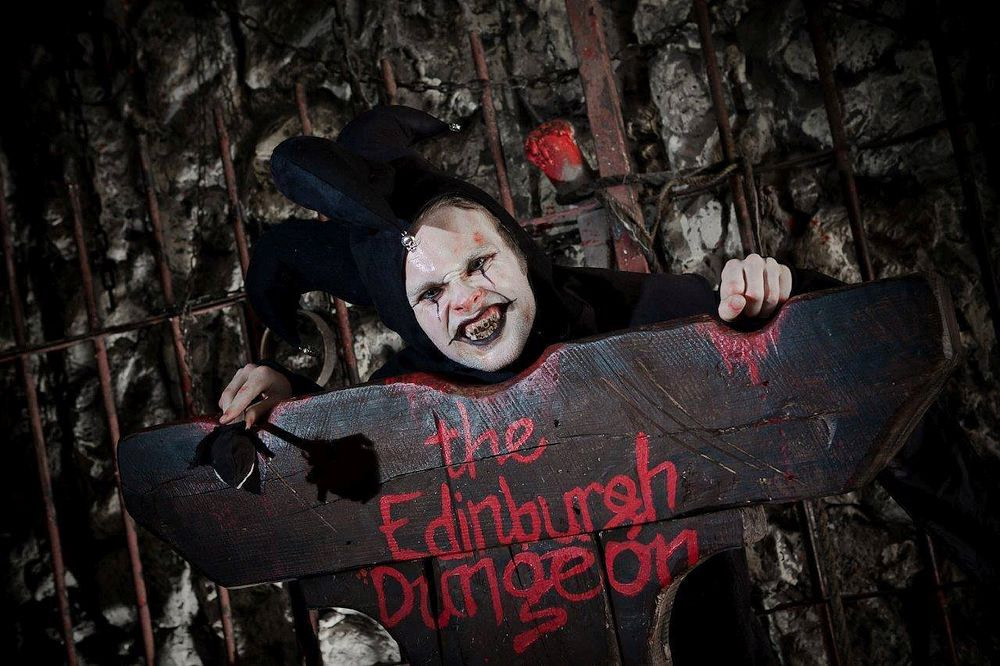 We often forget that Halloween is much more than just an opportunity to put on a costume or a children's holiday of trick-or-treats. It is an echo of the ancient Celtic festival of Samhain, whose celebrations are still preserved today in Scotland and Ireland.
Consequently, the gorgeous, eerie city of Edinburgh, with its thrilling Royal Mile, mighty castle, rich traditions, unsolved mysteries, creepy vaults, and high paranormal activity reported over time, provides its visitors with a Halloween blast.
Don't Miss: Edinburgh Darkside Walking Tour: Mysteries, Murder and Legends. A professional guide will take you on an exploration of the city's rich and mysterious past, from the old town's darkest corners to Calton Hill and its haunted graveyard.
Dublin, Ireland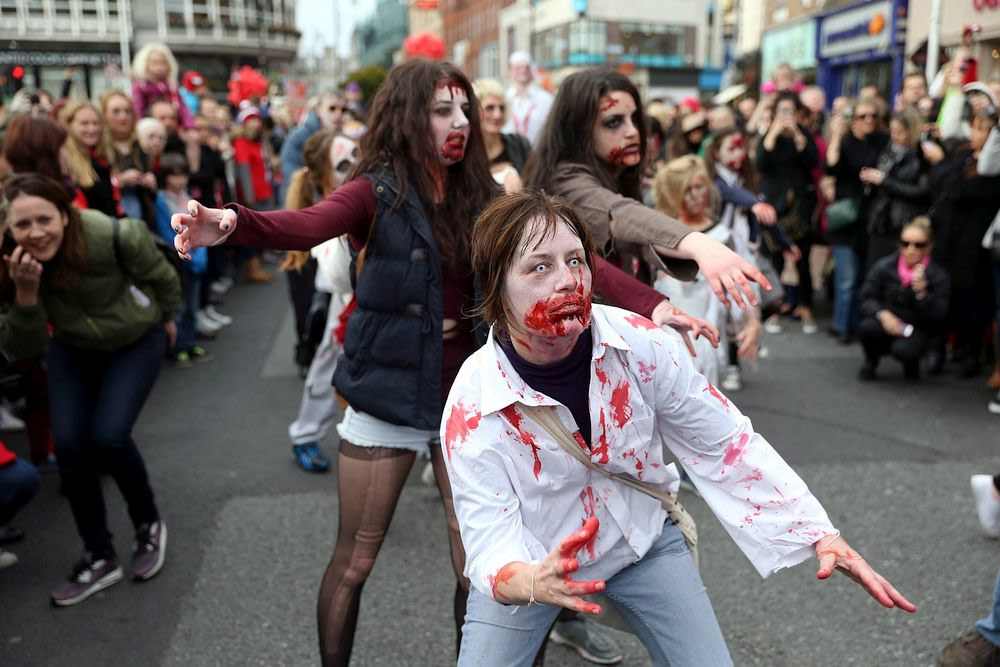 Just like Edinburgh, Dublin has a special charm when Halloween comes around. Maybe it's the custom of carving Jack O' Lanterns, which springs from the Samhain carving of turnips, or perhaps the myriad of events taking place all around Ireland during this time of year, but Dublin has a cool, sexy, flamboyant way of celebrating Halloween, and it always does this with huge parades, carnivals, traditions, and all sorts of captivating events suitable for all tastes.
Don't Miss: The Dublin Ghostbus Tour. One of the city's most original Halloween experiences, this spooky 2-hour journey takes you to the city's most haunted sites and comes complete with an entertaining guide who masterfully reveals the chilling tales behind each eerie spot.
Venice, Italy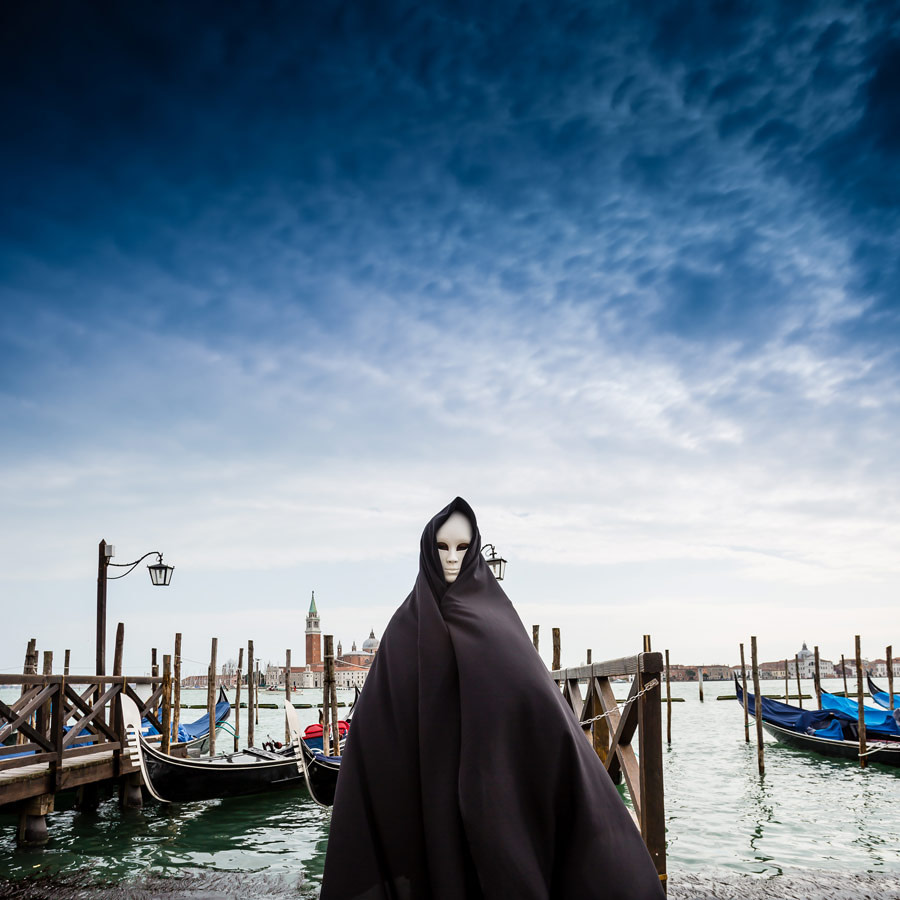 Venice might not be your usual Halloween destination, but it is one of the most romantic, mysterious, and beautiful places in Europe.
This jewel of a city in northeastern Italy has a permanent eerie atmosphere, a disturbing past, lots of shadowy corners, and mind-blowing legends about sea monsters. Add to all these the city's stunning architecture, the sensual Venetian masks, and the spectacular masquerade balls, and you'll probably have the most sophisticated Halloween of your life.
Don't Miss: This captivating 2-hour tour through Venice's Cannaregio district after nightfall. Led by an expert guide, you'll explore hidden nooks and crannies rarely seen by visitors and uncover the darkest, most mysterious tales of Venice, including ghostly encounters reported by present-day locals.
Barcelona, Spain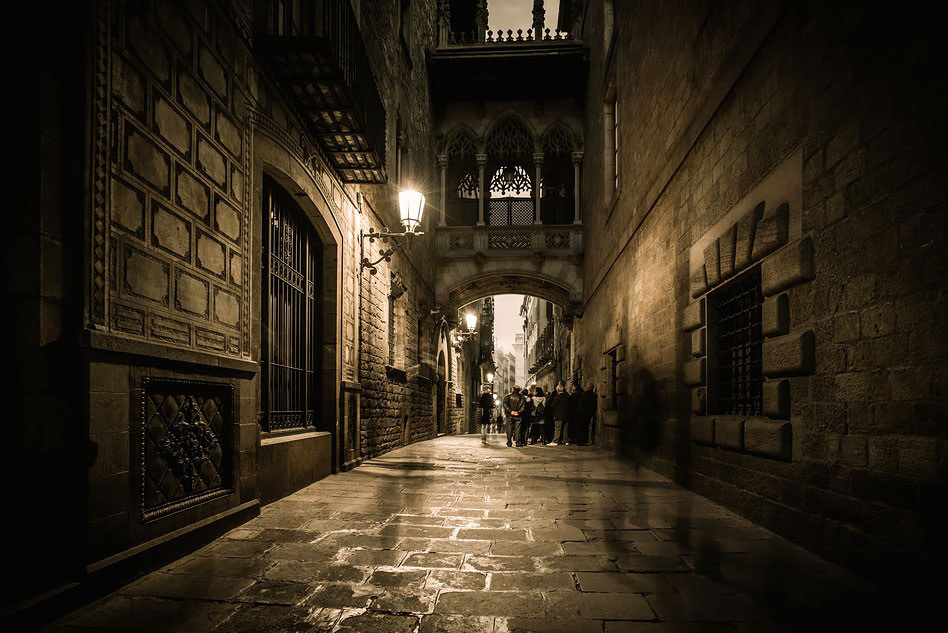 As weird as it might sound, Barcelona is a great destination to spend a hell of a Halloween. First of all, Catalans, as well as the entire Spanish nation, are known for their exuberance and unparalleled way of throwing parties. Secondly, Barcelona is a vibrant, multicultural city with many traditions, festivals, and spectacular Gothic architecture, so it's no wonder Halloween here is as varied and colorful as the city itself.
From the fancy parties held in Barcelona's premium clubs to the outdoor music festivals, and from the entertaining Halloween events on the beach to the family-friendly shows organized in the PortAventura amusement park, there's nothing you can't do in Barcelona for Halloween.
Furthermore, on November 1st, the seductive Catalan capital celebrates La Castanyada (Chestnut Festival) and the Mexican holiday of Dia de los Muertos with a stream of cultural events, street fairs, and traditional goods.
Don't Miss: Barcelona Ghosts & Legends Tour, an entertaining and informative walk through the Gothic Quarter, where history, mystery, and the supernatural converge.
Ostend, Belgium
Also known as the "City by the Sea" due to its miles of sandy beaches stretching along the North Sea, cosmopolitan Ostend has gained the reputation of Belgium's Halloween city. Each year, from the beginning of October, Ostend starts celebrating Halloween with elaborate decorations, creepy creatures roaming the streets, and various ghoulish events taking place all over the city.
Limoges, France
The birthplace of Renoir and the renowned Limoges porcelain, this medieval city in the historical Limousin region is probably the best place in France to spend Halloween. While this is not one of the country's customary holidays, Limoges seems to have happily embraced this tradition ever since 1996, when it hosted its first Halloween spectacle.
Nowadays, each end of October, Limoges comes to life with a plethora of events, including street shows, themed fairs, costume parades, storytelling festivals, and colorful parties. And the 50,000 annual visitors seem to cherish them more and more every year.
What's your favorite Halloween destination?