This post contains affiliate links, which means we may receive a small commission, at no additional cost to you, if you make a purchase through these links. See our full disclosure here.
As one of Europe's most creative and forward-thinking cities, Amsterdam sure knows how to do Halloween. Come around October 31st, the streets will be flooded with excited, costumed revelers seeking some spooky fun to kick off the evening, before heading to clubs to dance the night away at epic debaucherous parties.
From ghost tours to haunted castles to costumed dance parties, these are the best things to do in Amsterdam this Halloween.
Ghost Walking Tour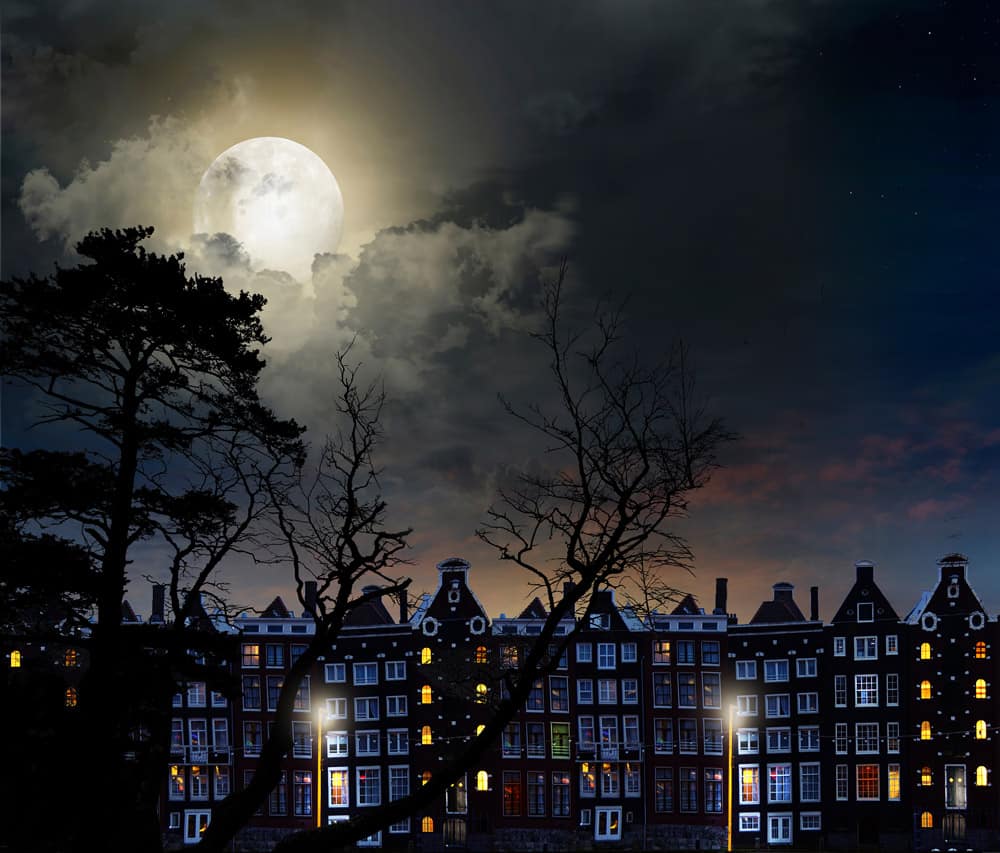 There's no better time to learn about Amsterdam's ghouls, witches, and demons than Halloween. Both scary and educational, a guided ghost tour around the city will take you to some of the most spine-chilling locations, following in the footsteps of Black Christopher, Anne Frank, or Helena – the capital's most famous phantom.
There are plenty of options to choose from, but the Amsterdam Ghost Walk experience, which is accompanied by a professional storyteller, is said to be one of the most original and authentic.
Amsterdam Dungeon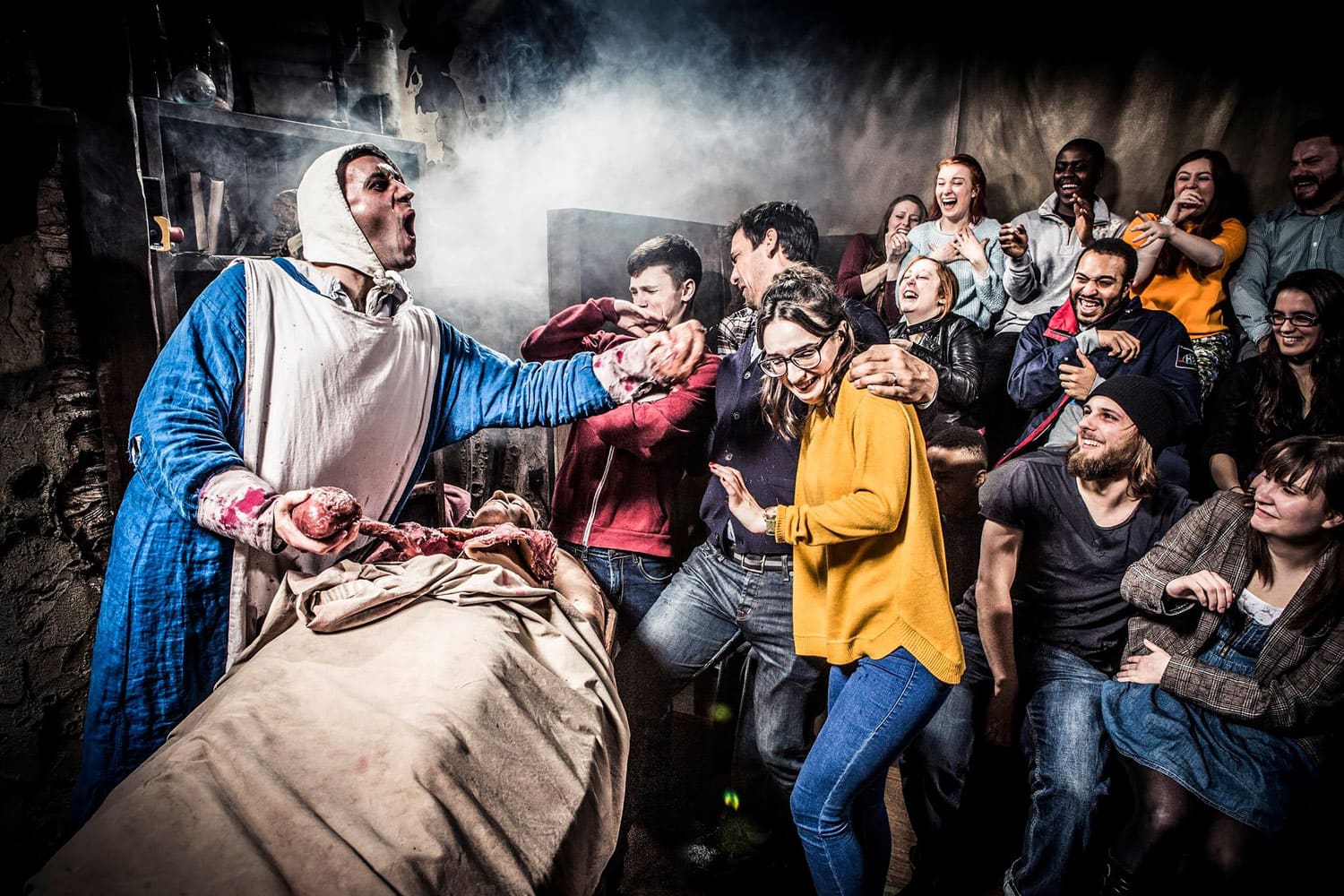 Every year, throughout the month of October, Amsterdam Dungeon becomes the Home of Halloween. There will be lots of exciting shows and special events taking place here in the days surrounding October 31st, featuring professional actors, special effects, and thrilling decors.
Amsterdam Halloween 2022
Get into the Halloween spirit with a frightening party at Amsterdam's Westergasterrein. Dubbed Holland's no.1 Halloween celebration, the event will see acts from local artists like The Partysquad, D. Winnah, Job de Jong, and Lisa De Brown alongside an invasion of Mayan Gods, Goddesses, and Warriors.
The 13th edition, Amsterdam Halloween 2022 – The Return of the Mayans takes place on October 29th, 2022.
Haunted Castle Tour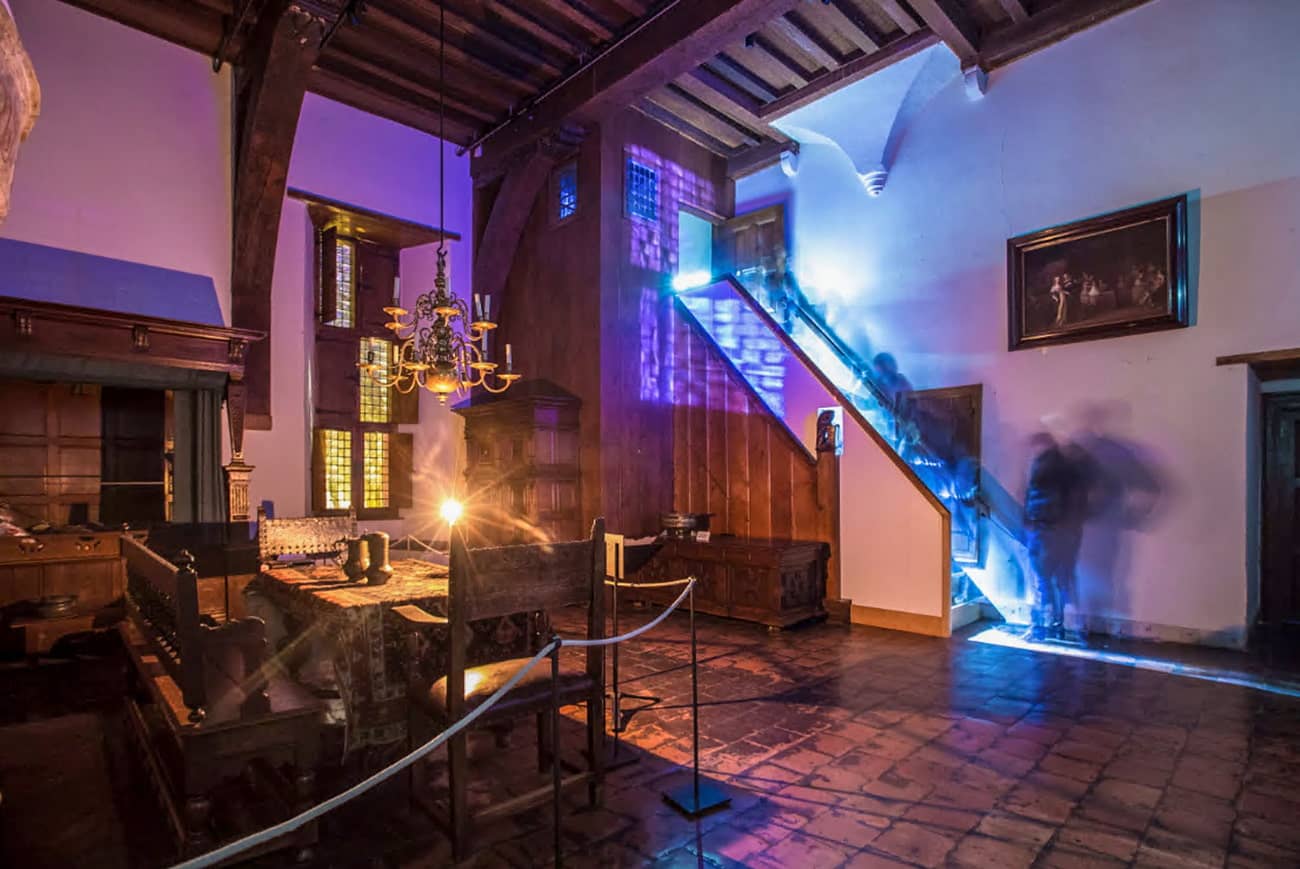 Discover the dark side of Amsterdam's Muiderslot castle with a guided tour of its mysterious chambers and hallways this Halloween weekend. The so-called Naughty Night Tours will take place on October 29th & 30th, 2022, and are also available in English. Please note that advance reservation is required and kids are not allowed.
Haunted Halloween at the Museum
Covering four floors of bizarre exhibitions, Ripley's Believe It or Not in Dam Square will keep the entire family entertained this Halloween. While the day is reserved to trick or treat and magic shows, after sunset, adults will be treated to thrilling activities and 5D spooky movies in the onsite moving theater.
Halloween Dance Party at De Nieuwe Anita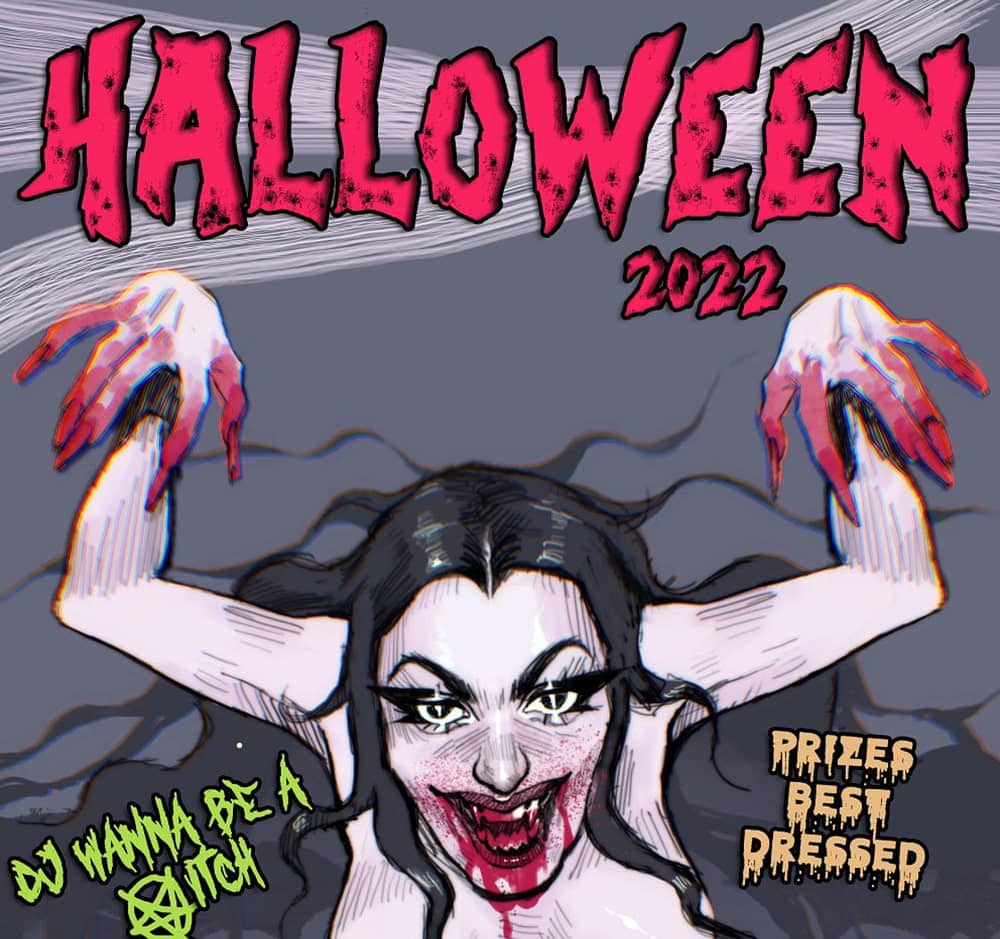 Live band Hoempa Trash, creepy cocktails, and DJ Wanna be a Witch will set the scene for a perfect Halloween Dance Party at De Nieuwe Anita. Decked out in battered Chesterfields, second-hand books, and retro curios, this artsy venue is one of the city's quirkiest nightspots. There will also be a costume contest, so be sure to come dressed in your spookiest, most creative attire.