This post contains affiliate links, which means we may receive a small commission, at no additional cost to you, if you make a purchase through these links. See our full disclosure here.
As one of Europe's most creative and forward-thinking cities, Amsterdam sure knows how to do Halloween. Come October 31st, the streets will be flooded with excited, costumed revelers seeking some spooky fun to kick off the evening, before heading to clubs to dance the night away at epic debaucherous parties.
From ghost tours and horror movies to eccentric costume extravaganzas, these are the best things to do in Amsterdam this Halloween.
Ghost Walking Tour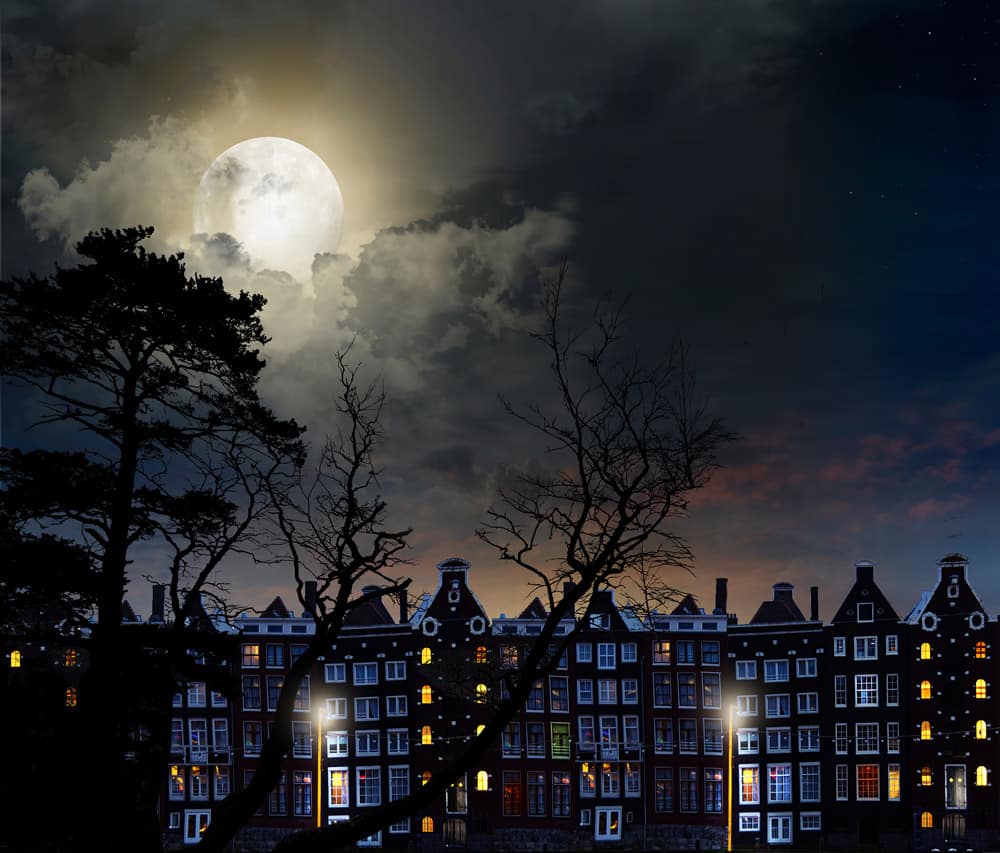 There's no better time to learn about Amsterdam's ghouls, witches, and demons than Halloween. Both scary and educational, a guided ghost tour around the city will take you to some of the most spine-chilling locations, following in the footsteps of Black Christopher, Anne Frank, or Helena – the capital's most famous phantom.
There are plenty of options to choose from, but the Amsterdam Ghost Walk experience, which is accompanied by a professional storyteller, is said to be one of the most original and authentic.
Amsterdam Dungeon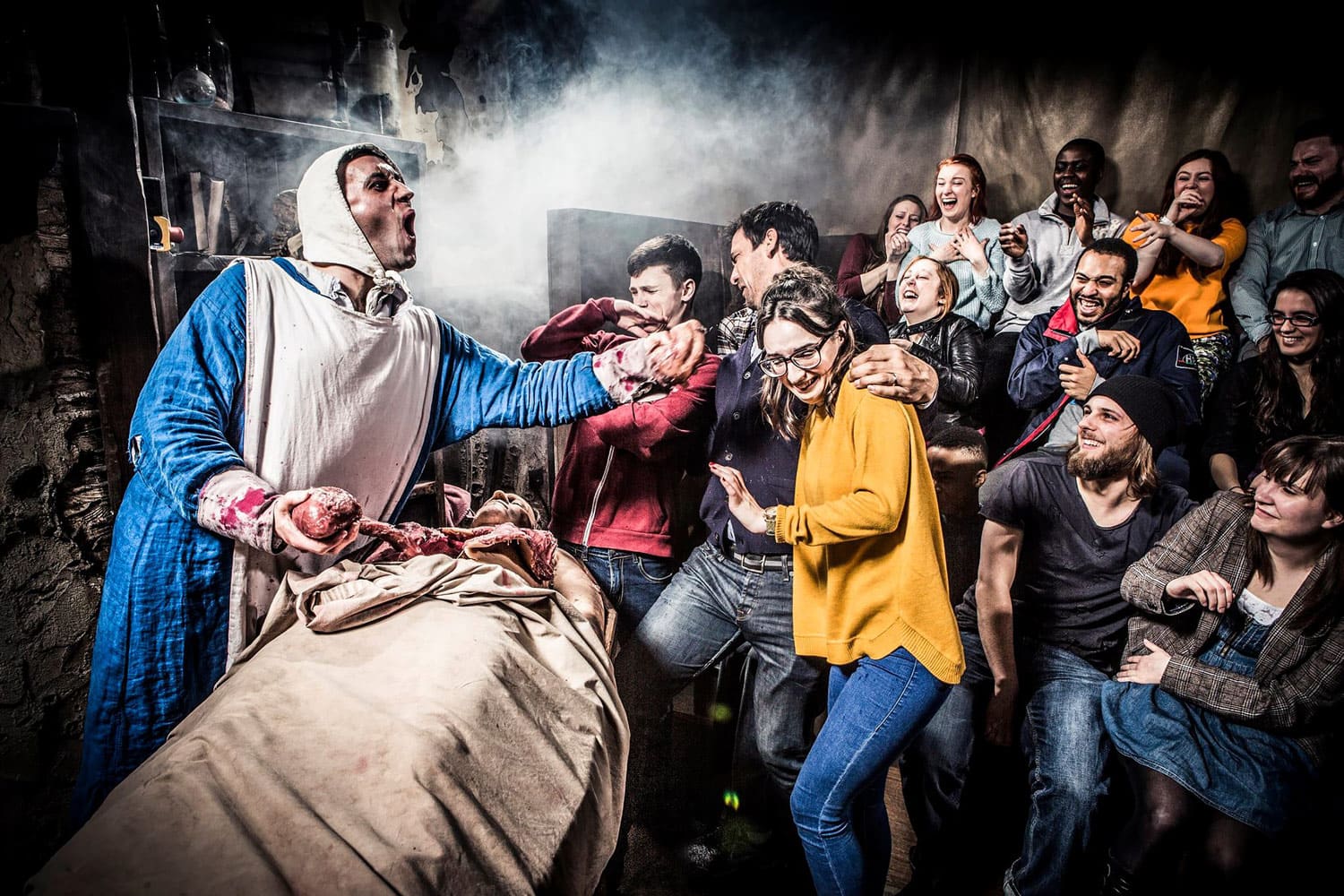 Every year, throughout the month of October, Amsterdam Dungeon becomes the Home of Halloween. There will be lots of exciting shows and special events taking place here in the days surrounding October 31st, 2019, featuring professional actors, special effects, and thrilling decors.
Horror Movie Marathon
Get into the Halloween spirit with a frightening movie night at Amsterdam's atmospheric Kriterion cinema. For an all-night movie marathon full of blood, zombies, and legendary serial killers, don't miss the Mr. Horror's Halloween Horror Show 2019. Screenings include The Lodge, Ready or Not, Little Monsters, and Bloodline.
Monster Ball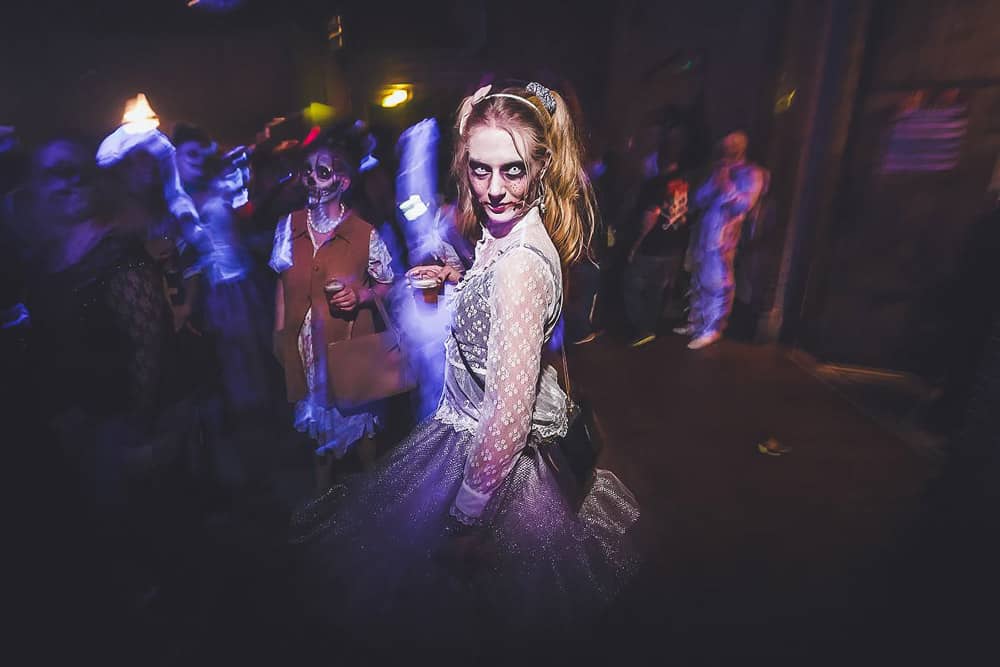 Put on your creepiest outfit and join the Amsterdam Halloween Party at WesterUnie, a hot industrial nightclub in the heart of Westergasfabriek. Already in its 11th edition, the event is bound to keep you roaring all night long with fabulous decors and a brilliant lineup of local artists. This year's party is called "A Japanese Horror Story", and centers around Kuchisake-onna (the Slit-Mouthed Woman) – one of the most famous and scariest faces in Japanese urban legends.
The Bajes Experiment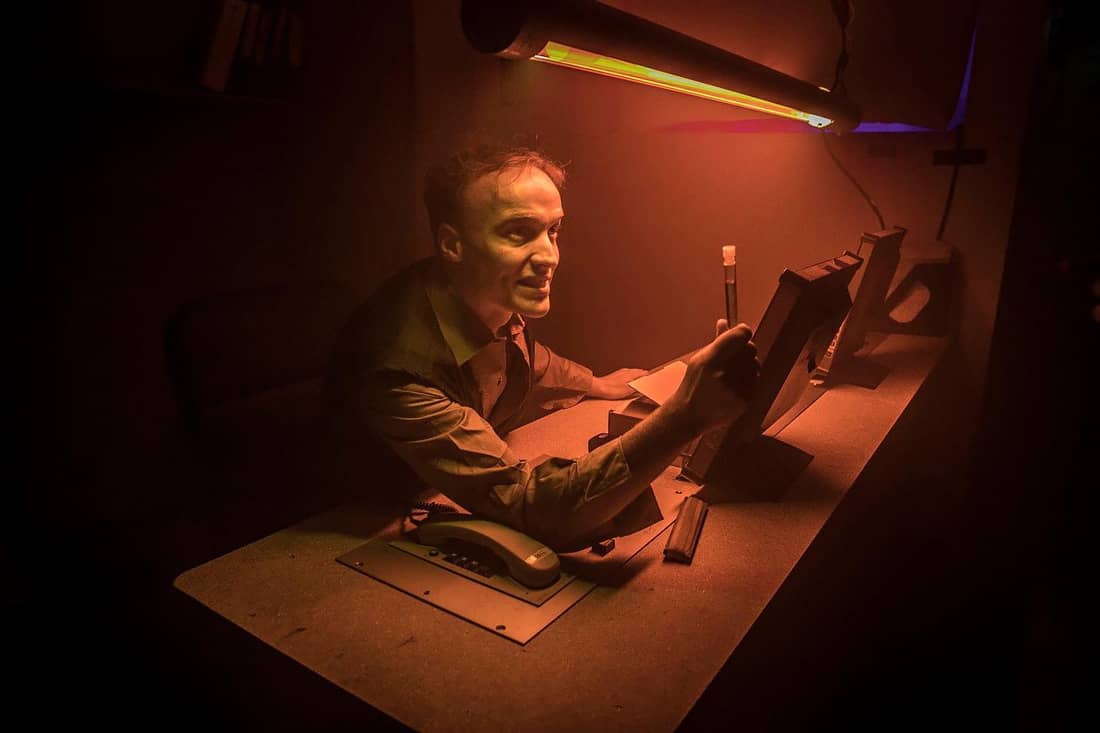 The Bajes Experiment is a Halloween-themed interactive theatre show taking place from Friday 13 September 2019 to Saturday 2 November in the Bijlmerbajes, an abandoned prison in Amsterdam's south-east. In an attempt to save humanity from a virus that transforms people in zombies, participants descend into the dark, maze-like cellars filled with dangerous prisoners to find the antidote and rescue the infected victims.
Helloween Bal Masqué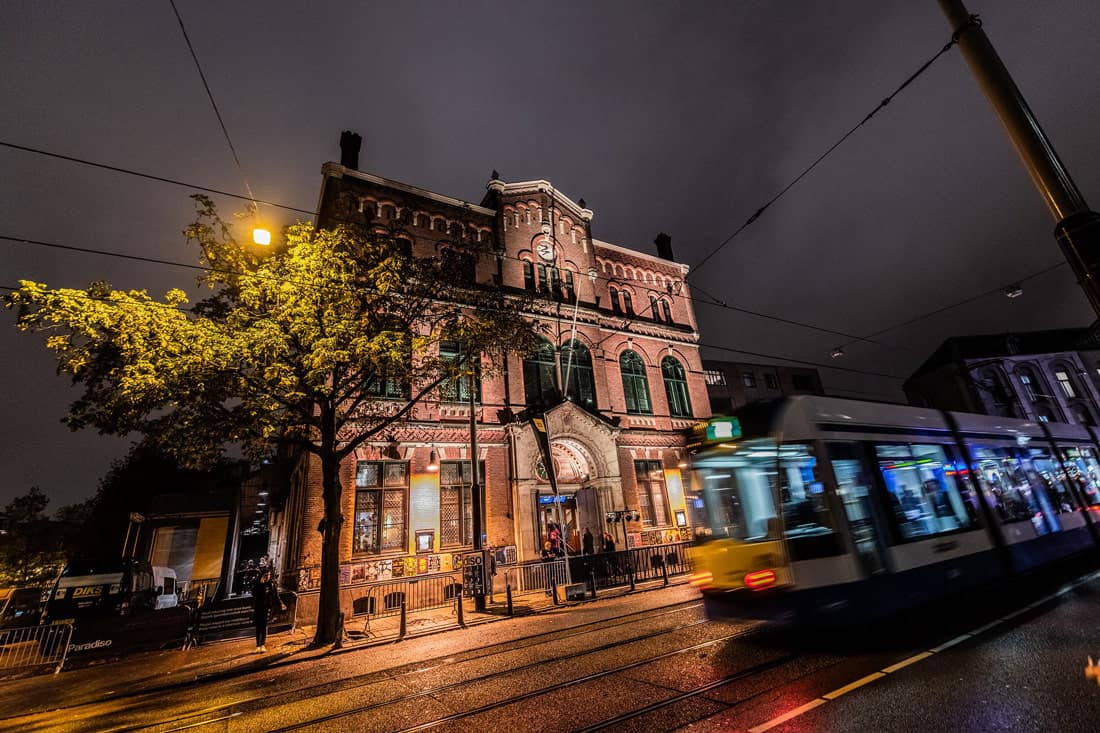 If you want to take part in one of the sexiest Amsterdam Halloween parties in 2019, join the eccentrically-dressed crowd at El Paradiso on October 31st.
Hosted in a former church-turned-cultural center near Leidseplein, the Helloween Bal Masqué combines scary visuals, 60s horror-garage, and extravagant attires into a kinky fun-filled night out. The dress code encourages participants to take inspiration from whatever moves them and fuels their creativity, be it politics, classics like Dracula and Frankenstein, or their darkest fantasies.
Haunted Halloween at the Museum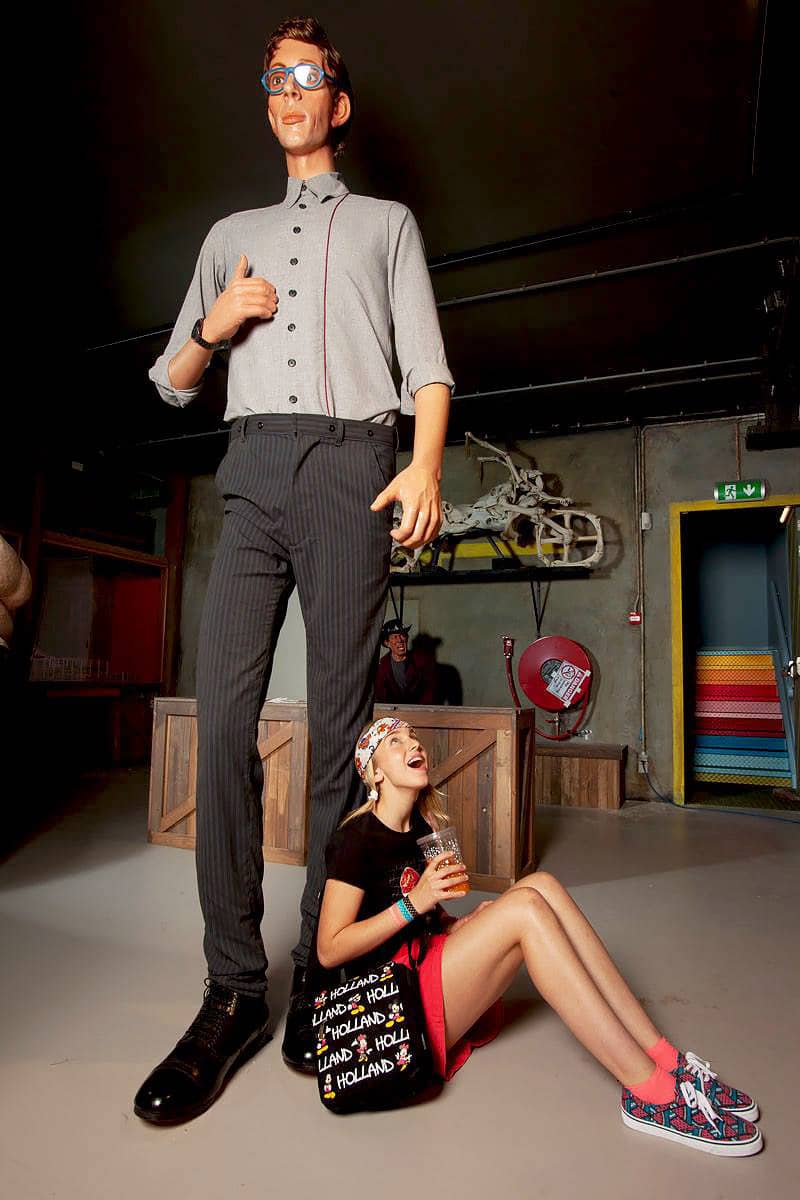 Covering four floors of bizarre exhibitions, Ripley's Believe It or Not in Dam Square will keep the entire family entertained this Halloween. While the day is reserved to trick or treat and magic shows, after sunset, adults will be treated to thrilling activities and 5D spooky movies in the onsite moving theater.