This post contains affiliate links, which means we may receive a small commission, at no additional cost to you, if you make a purchase through these links. See our full disclosure here.
A suitcase is certainly an investment, but you shouldn't have to break the bank to find a carry-on that's going to suit your personal style and survive all of your adventures.
Whether you prefer to travel with a roomy tote, a travel pack, or a typical rolling suitcase, below you'll find some of the best affordable carry-on luggage available for under $200.
Level 8 Textured Carry-On 20″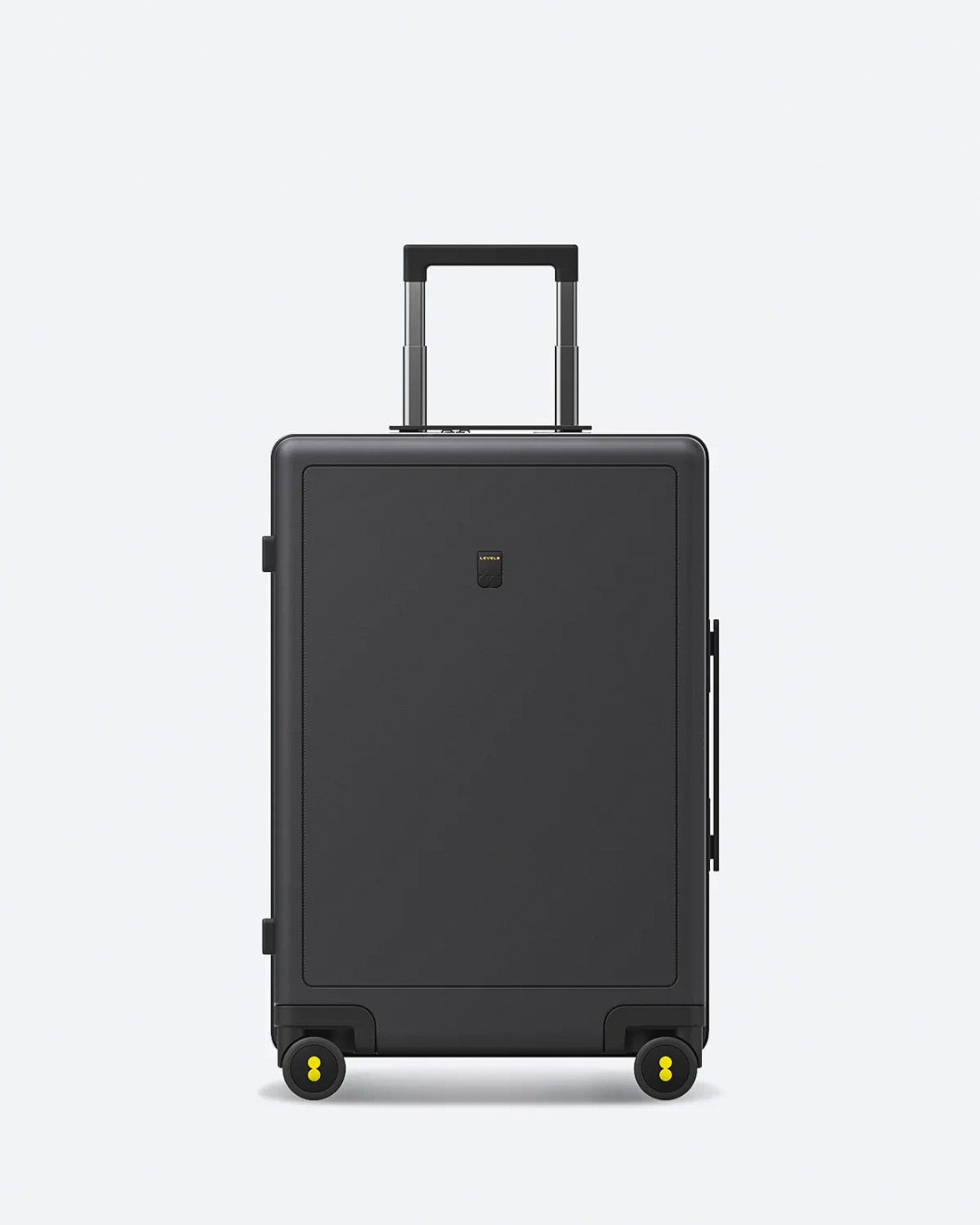 With its ultra-sleek design, the Level 8 Textured Carry-On is going to appeal to minimalists no matter how often they travel. This elegant trolley has the same basic features as other models, but its squared-off frame yields a more noble aesthetic as well as a larger and easier-to-organize interior. Its slightly recessed wheels ensure that it will fit within the size requirements to carry on many airlines while further maximizing the interior space.
Flex Vega Carry-On Suitcase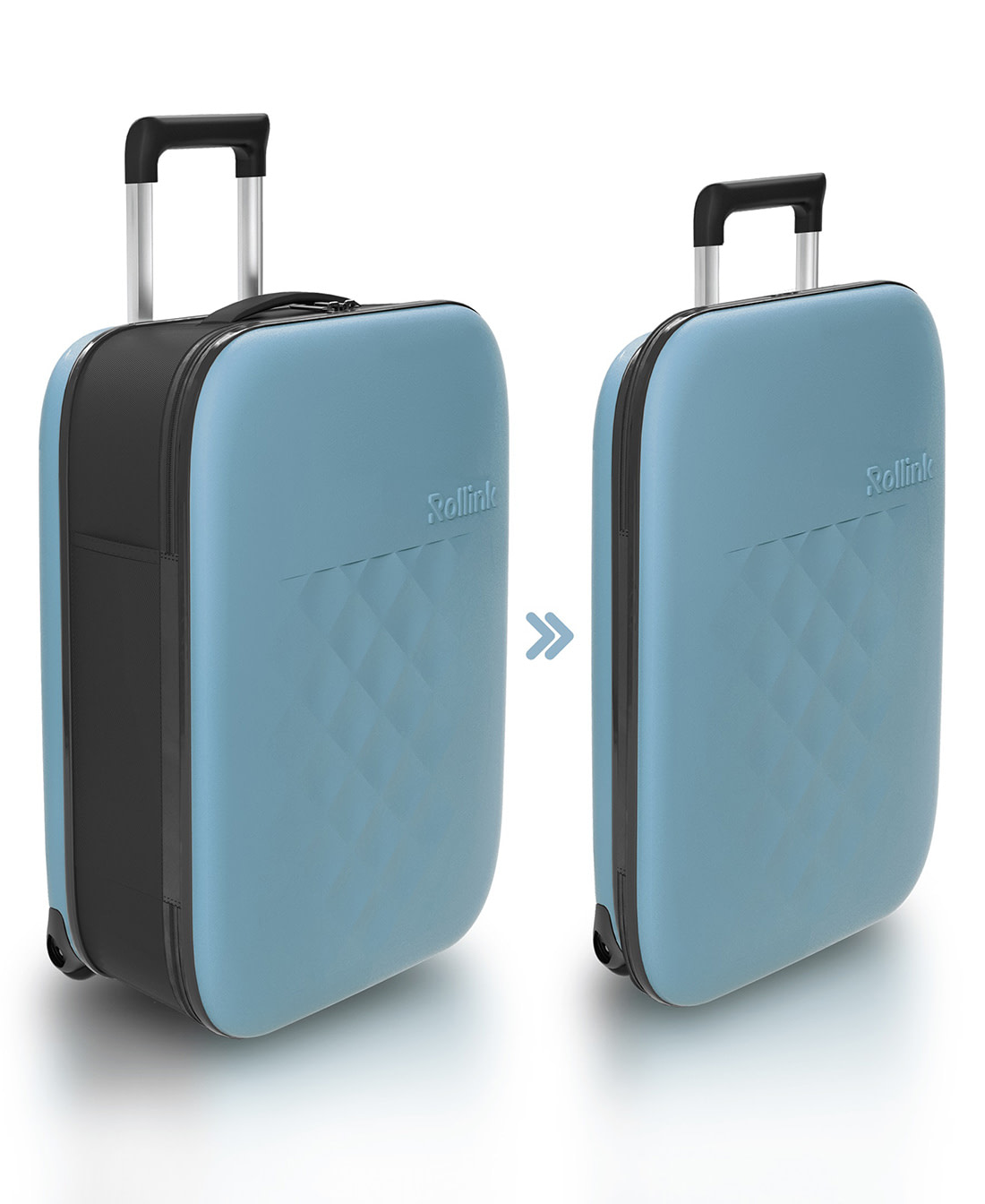 Part of Rollink's collapsible luggage collection, the Flex Vega Carry-On Suitcase boasts features found in flight-ready bags double the price. Its durable, polycarbonate shell is scratch, water, and impact resistant; the smooth-gliding wheels and height-adjustable telescopic handle make speeding through the terminal a breeze, and the 42-liter packing volume is roomy enough to store 3-5 days' worth of travel essentials while meeting the standard carry-on bag requirements.
But the suitcase's true glory is its innovative, collapsible design, which flattens to just 2 inches for easy storing once the trip ends. Even more, the Flex Vega is among the lightest carry-on luggage available and comes in a riot of eye-catching colors, so you can rest assured it won't get confused with someone else's.
Tropicfeel Nest Adventure Backpack
If travel for you is synonymous with adventure, the Tropicfeel Nest Backpack is going to help you stay on the go in style. Unlike a traditional rolling suitcase, the Nest can go anywhere you go with ease – like up stairs and across cobblestones – and it slips inside the tightest overhead compartments even when it's stuffed completely full.
Designed to be as dynamic as you are, it easily converts from 16 to 30 liters and can be outfitted with a myriad of modular accessories that you can tailor to tote whatever you need. Its innovative design and features position it among the best carry-on backpacks you can buy right now.
Béis Soft-Sided Collapsible Carry-On Roller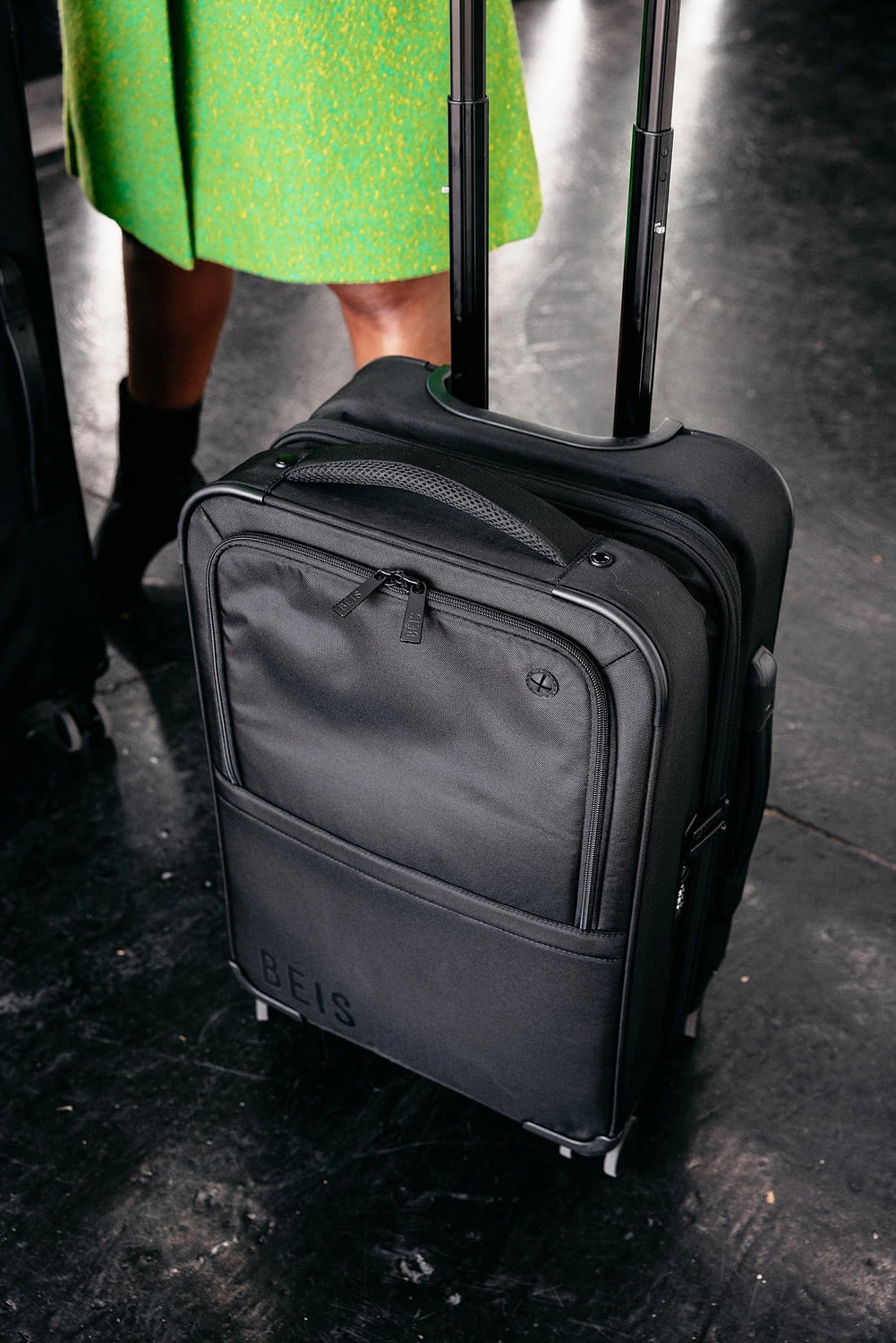 The perfect women's carry-on luggage must be equal parts style and substance, and this minimalist yet highly functional bag is a superb interweaving of the two.
Part of actress Shay Mitchell's new luggage line, the Soft-Sided Collapsible Carry-On Roller is outfitted with high-quality Hinomoto wheels, a padded handlebar, and a built-in weight indicator. The spacious interior keeps your belongings in order with a range of well-thought-out pockets for keys, a 15-inch laptop, and even your shoes and dirty laundry.
The most noteworthy specification, however, is its flexible body, which not only expands for extra packing capacity when you need it but also collapses to a smaller size for easy storage when not in use.
Samsonite Bartlett Carry-On Spinner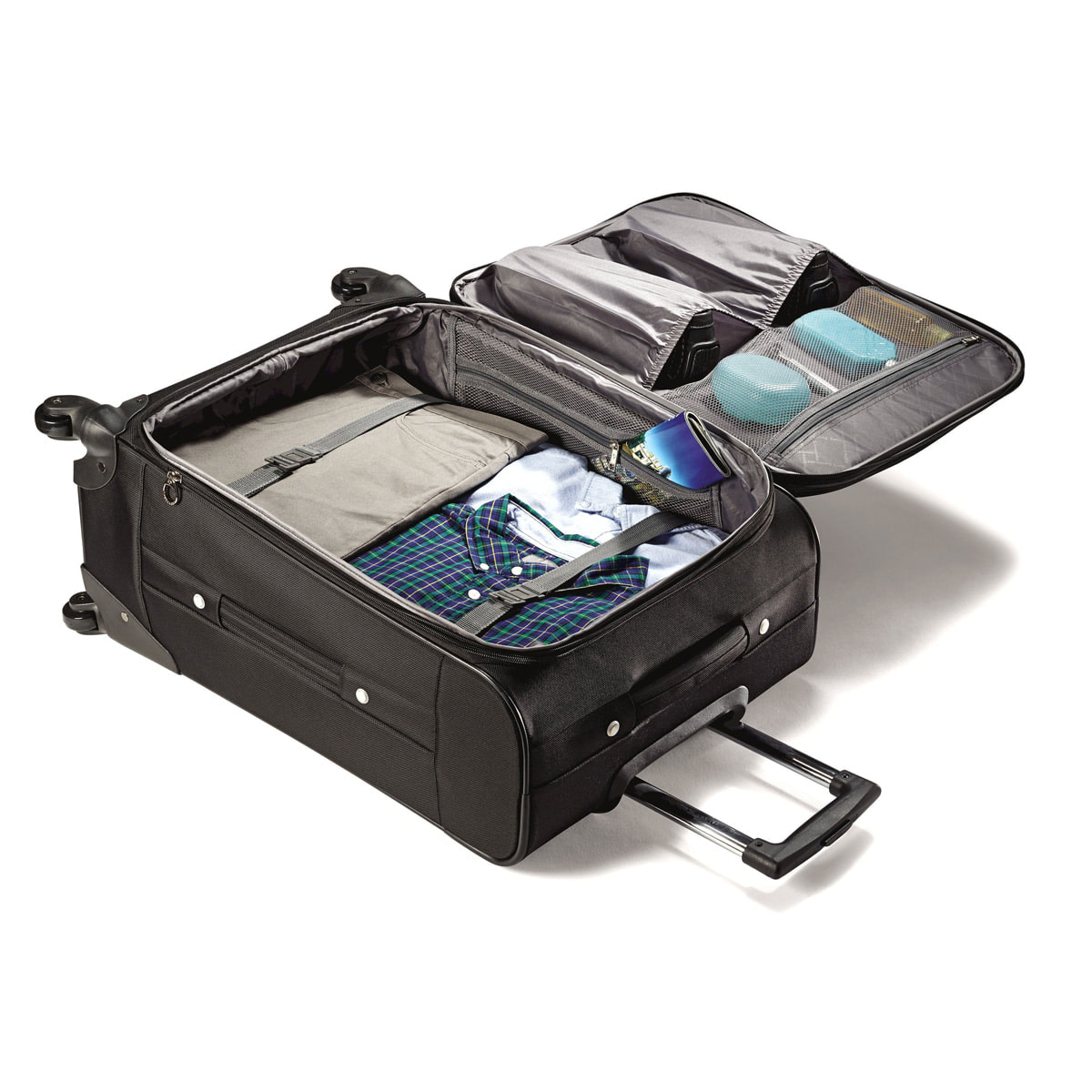 Samsonite makes some of the world's most durable luggage, and their signature ruggedness is not lost in their softside models like the Bartlett Carry-On Spinner. Though it's carry-on sized, this is an excellent bag for those that prefer to check it in, as the material is specifically designed to eschew tears and abrasions it could garner in handling and can be cleaned with a simple damp cloth.
VERAGE Freeland Rolling Suitcase
If your lifestyle requires an extra-durable piece of luggage that rolls effortlessly over anything it encounters, you'll fall in love with the Freeland Rolling Suitcase. Its wheels spin in 360º just like most contemporary trolleys, but these are uniquely designed with larger wheels in the rear to make transit over uneven surfaces or stairs a cinch, even when it's completely full. As a bonus, it has four exterior hooks made to hold an included mesh bag where you can stow anything you need quick access to, like a boarding pass, sunglasses, or a water bottle.
Lo & Sons Catalina Deluxe
Perfectly sized for a weekend getaway or to act as your personal item on board the plane, The Catalina Deluxe from Lo & Sons may look like a simple tote, but it packs a ton of thoughtful features. The entire bottom zips open on three sides to separate items like your shoes or dirty laundry; you'll find a few smartly placed pockets inside and out, and the back sports a trolley handle pass-through to keep it secure when you're rushing to your gate. The long crossbody strap unhooks easily for those days when it's light enough to sling over a single shoulder.
American Tourister Wavebreaker 20″ Spinner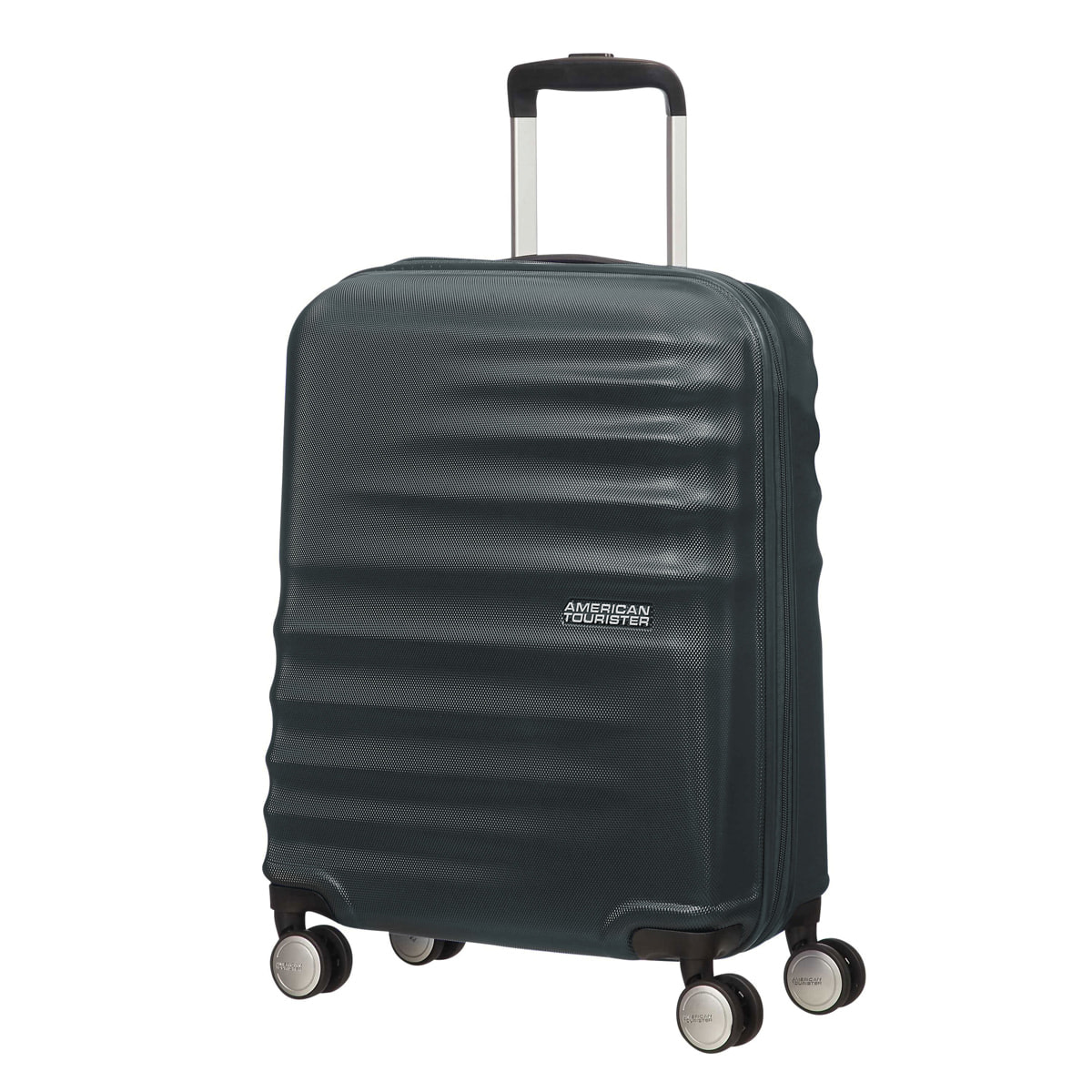 Long known for making quality, durable luggage and accessories, American Tourister produces the Wavebreaker 20″ Spinner suitcase as a stripped-down, entry-level piece of luggage within their greater line. While you may not find some of the techy or unique features of some of their other pieces, you'll get the same dependable craftsmanship the brand is known for. Its textured finish is scratch resistant and is further complemented by a simple but impactful wave design that helps to hide any marks or imperfections it may collect.
Wrangler Smart 20″ Carry On
Wrangler's entry into the rolling suitcase market, the Smart 20″ Carry-On, is one of the most affordable of its kind. Simple and functional, you'll find all of the basic attributes of similar styles here: ABS shell, telescoping handle, and a fully lined interior with a few handy pockets to keep small items separate. But the feature that sets this piece apart from the rest is the cup holder you'll find indented into the back. Simply flip it out to make a secure spot to set a coffee or a water bottle, or use the handy cut-out and pass-through hole to stow and charge your phone.
Halfday Garment Duffel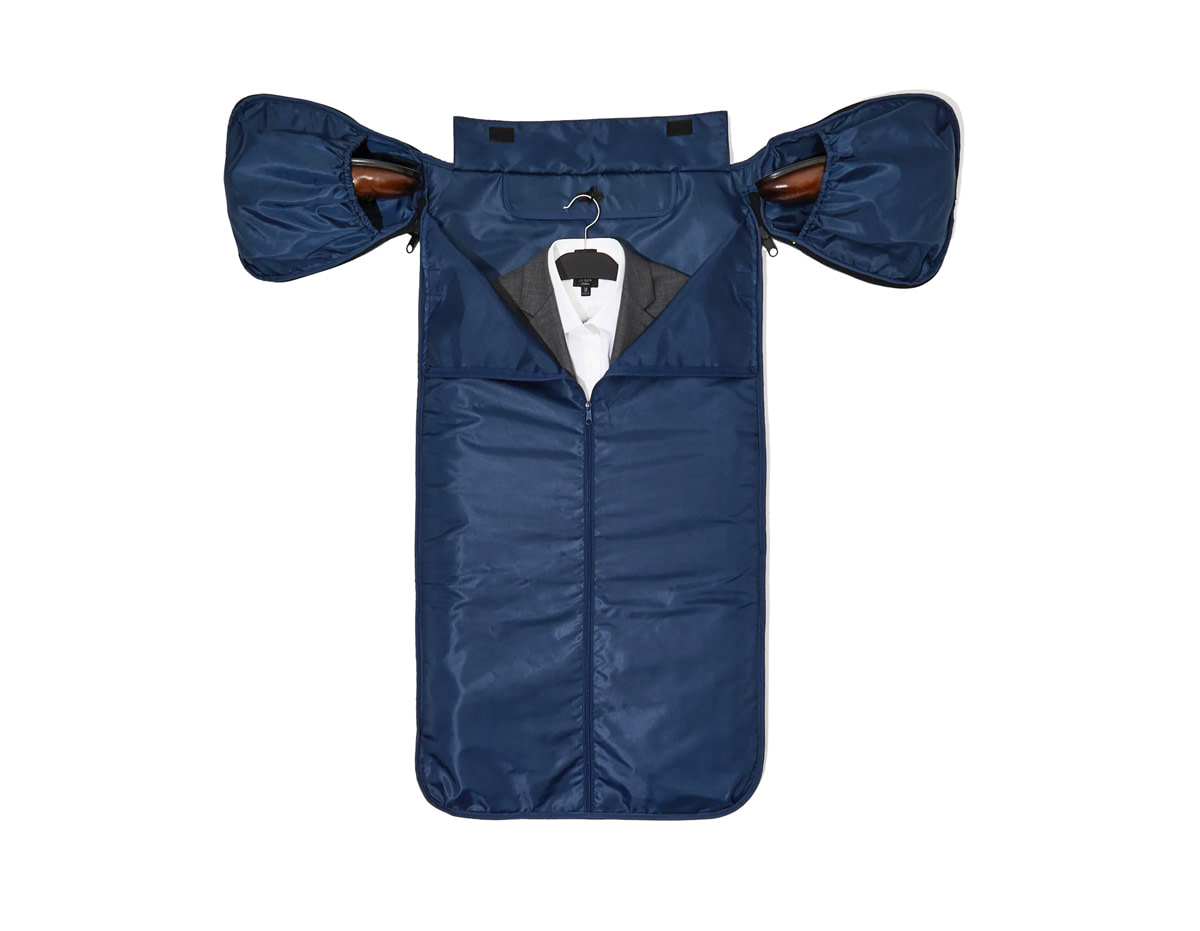 Whether you're traveling for business or headed to a destination wedding, the Halfday Garment Duffel is the perfect way to tote a suit or a gown, as well as all of your other necessities, in a single bag. Its unique design allows the garment bag portion of the duffel to zip around two end caps that double as shoe bags. This creates an interior pocket where you can stow your other holiday essentials like your Dopp kit, tech, and your casual clothes. Easily one of the best garment bags on the market, its versatility has already drawn scores of loyal users.
Coolife Spinner Trolley with Pocket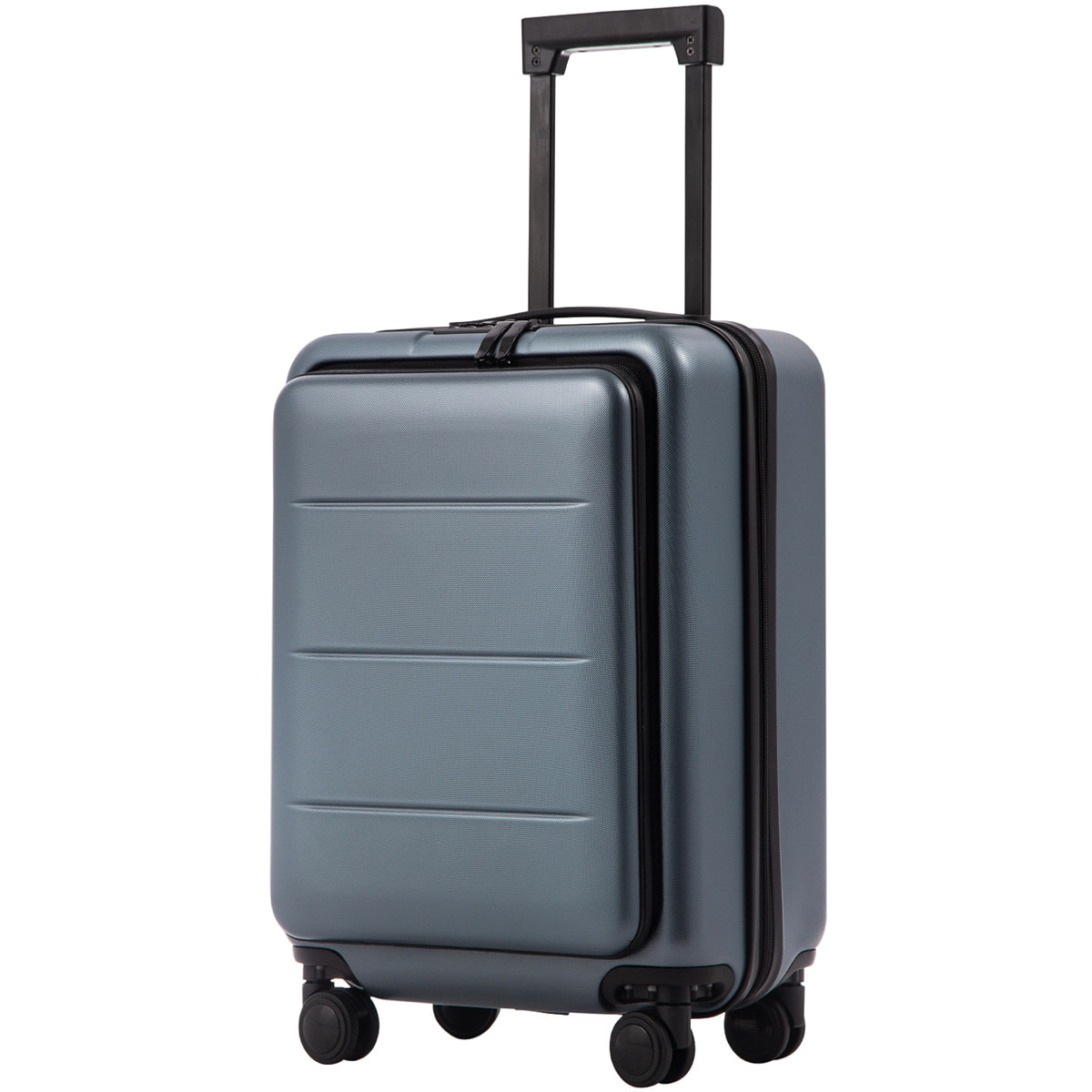 The perfect solution for many one-bag travelers, the Coolife Spinner Trolley combines a hard-sided trolley with the easy laptop access of a travel pack. The front pocket zips open on three sides and either folds flat or sits ajar like an accordion file. Inside you'll find several handy pockets for things you'll need quick access to like headphones, passport, and of course, a laptop up to 15″.
Vacay Link Watercolor 20-Inch Hardside Spinner Carry-On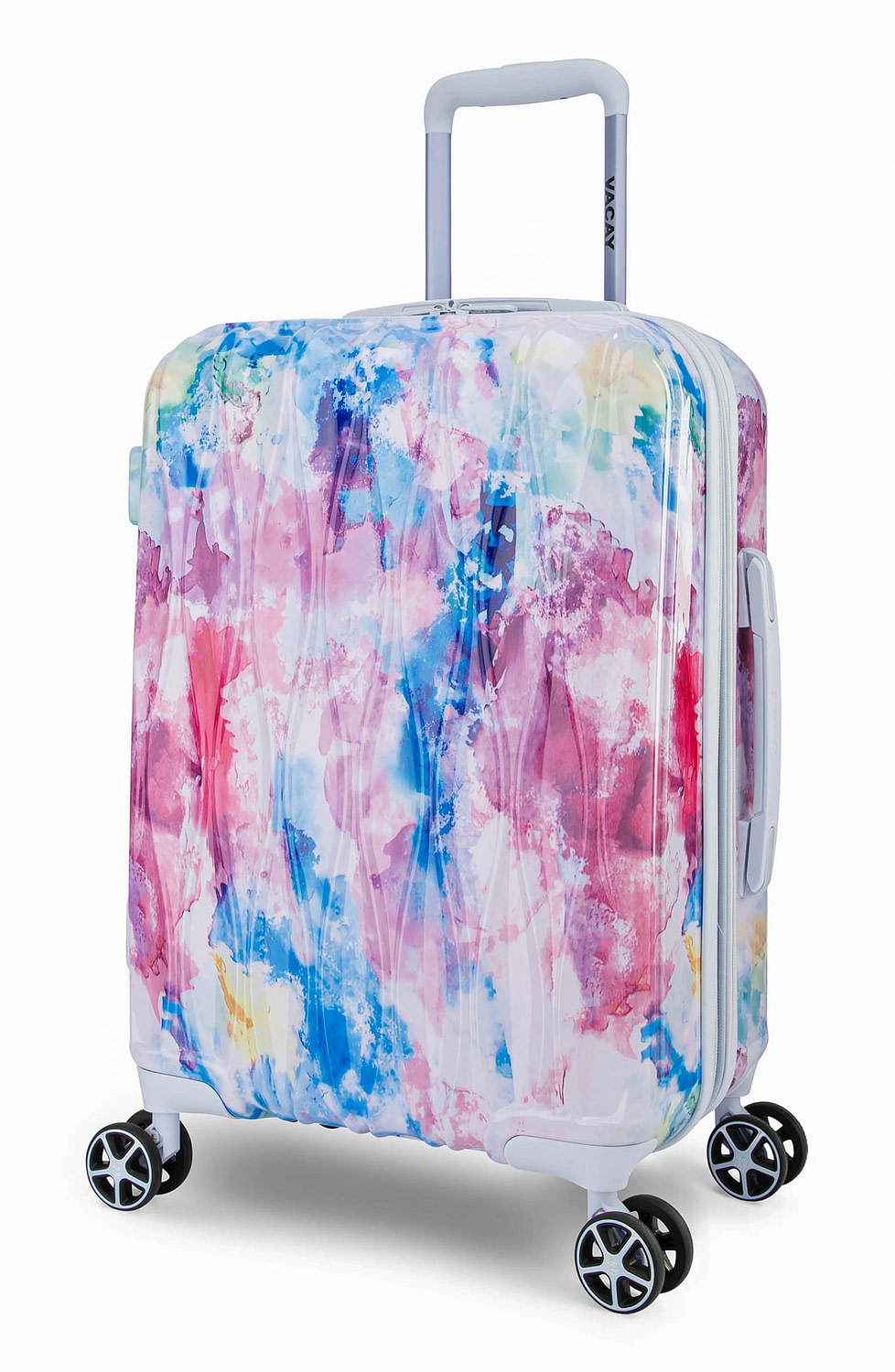 If you're bored of basic, neutral-hued suitcases, the Vacay Link Watercolor 20-Inch Hardside Spinner Carry-On might be the perfect fit for you. Its bright watercolor print brings to mind happy summer days, so even if you decide to check it, you'll never have trouble finding your jewel-toned luggage on the baggage carousel. Far more than just its bold colors, inside you'll find smartly divided spaces, interior pockets, and even a removable pouch for toiletries.
Rains Weekend Bag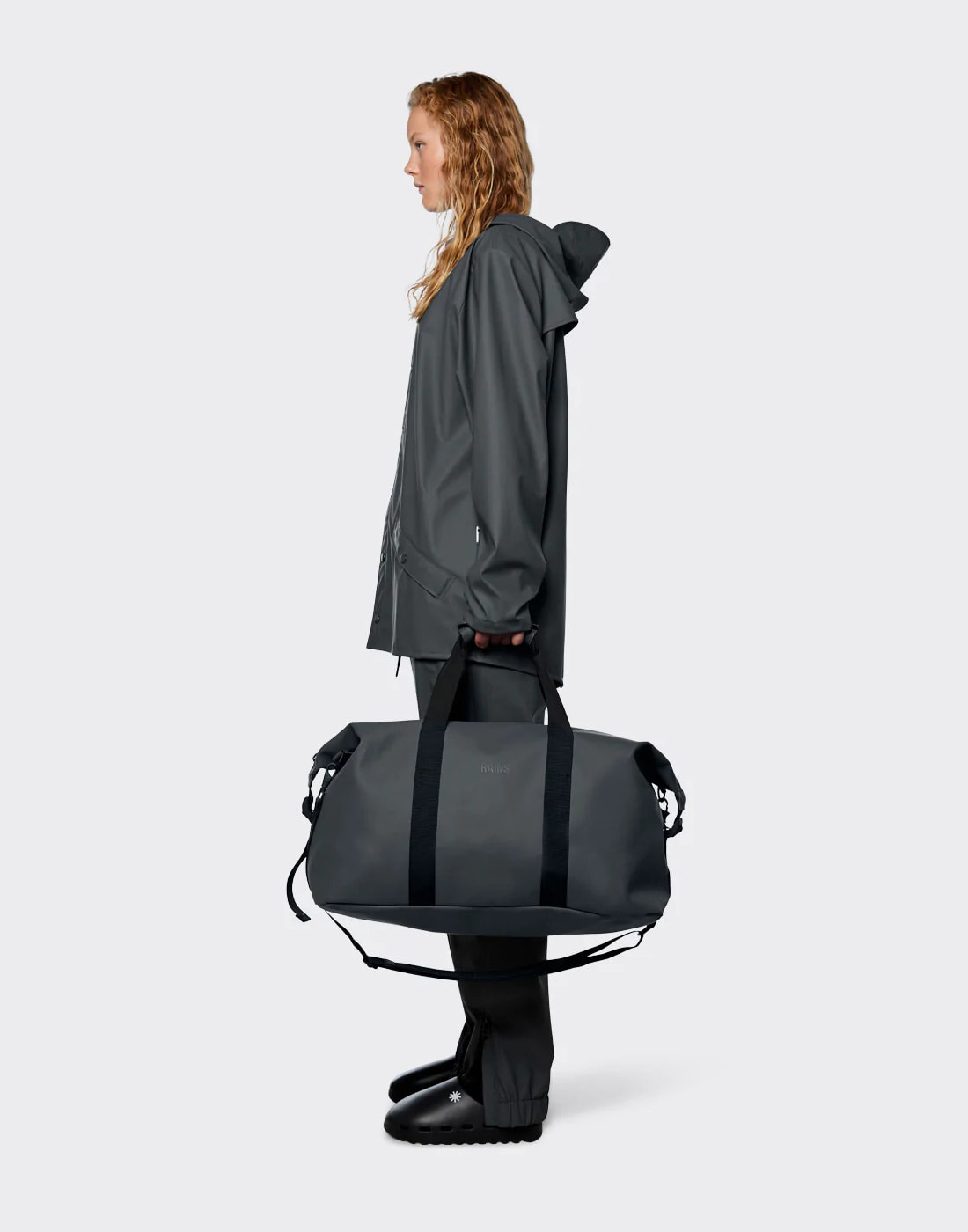 Like an updated gym duffel, the Rains Weekend Bag is meant to tote enough for a short trip while looking effortlessly cool and just a bit sporty. In addition to the typical double carry handles, it comes with a detachable shoulder strap and is fitted with buckles on the sides that you can adjust to create a bit of interior expansion. It's crafted from Rains' trademark polyurethane-coated fabric, which renders it completely waterproof, and it's finished with trendy matte-black hardware.
Bric's Ulisse 21″ Expandable Spinner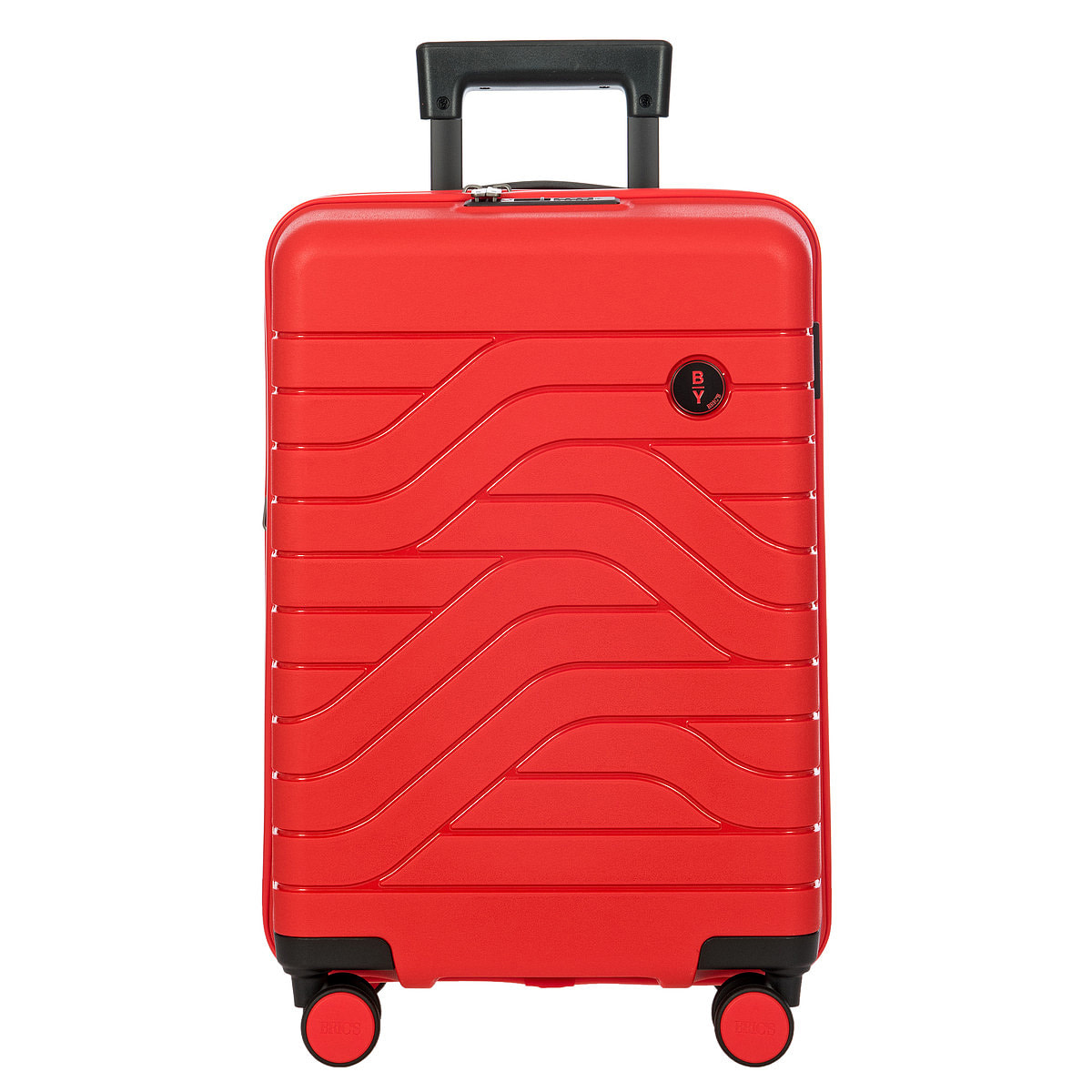 Known as a luxury luggage designer, Bric's entry-level hard-sided suitcase combines the brand's impeccable attention to detail with simple styling to create a timeless trolley ideal for frequent travelers.
Included are a few techy features that make the Ulisse 21″ Expandable Spinner a welcome addition to your travel arsenal: multi-directional wheels, zippered expansion, and a USB charging port are supplied to ensure it can handle whatever conditions you may encounter. And its lightweight polypropylene shell is emblazoned with a design inspired by urban streets, so it makes the perfect, stylish complement to any cosmopolitan city breaker.
Amazon Basics Vienna Expandable Suitcase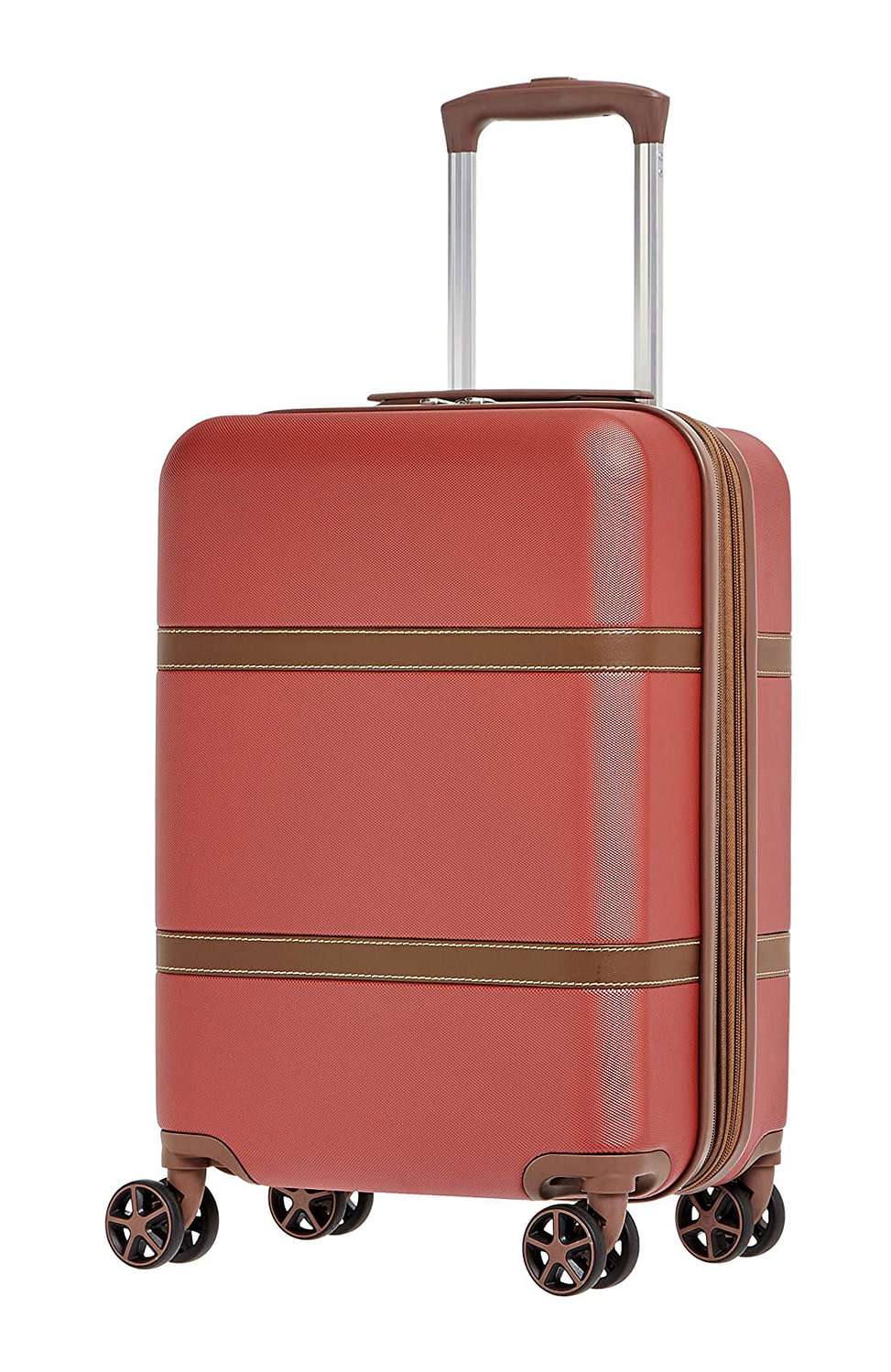 If you're prone to returning home with more than what you left with, the Vienna Expandable Suitcase from Amazon Basics is going to feel like a game changer. The 360º zipper can give you up to 15% more space inside so you'll be free to indulge in all of your dream souvenirs.
Unlike expandable duffels, backpacks, and soft-sided luggage, the ABS shell offers optimal protection for your belongings in either mode, while its scratch-resistant satin finish prevents bumps and bruises when you're in transit. And to top it all off: the camel-brown faux leather trim is designed to emulate far more expensive brands, so you'll be sure to look chic on your way to your gate.