A hybrid live/work space in Amsterdam, Zoku breaks all the rules of a traditional hotel, and we love it!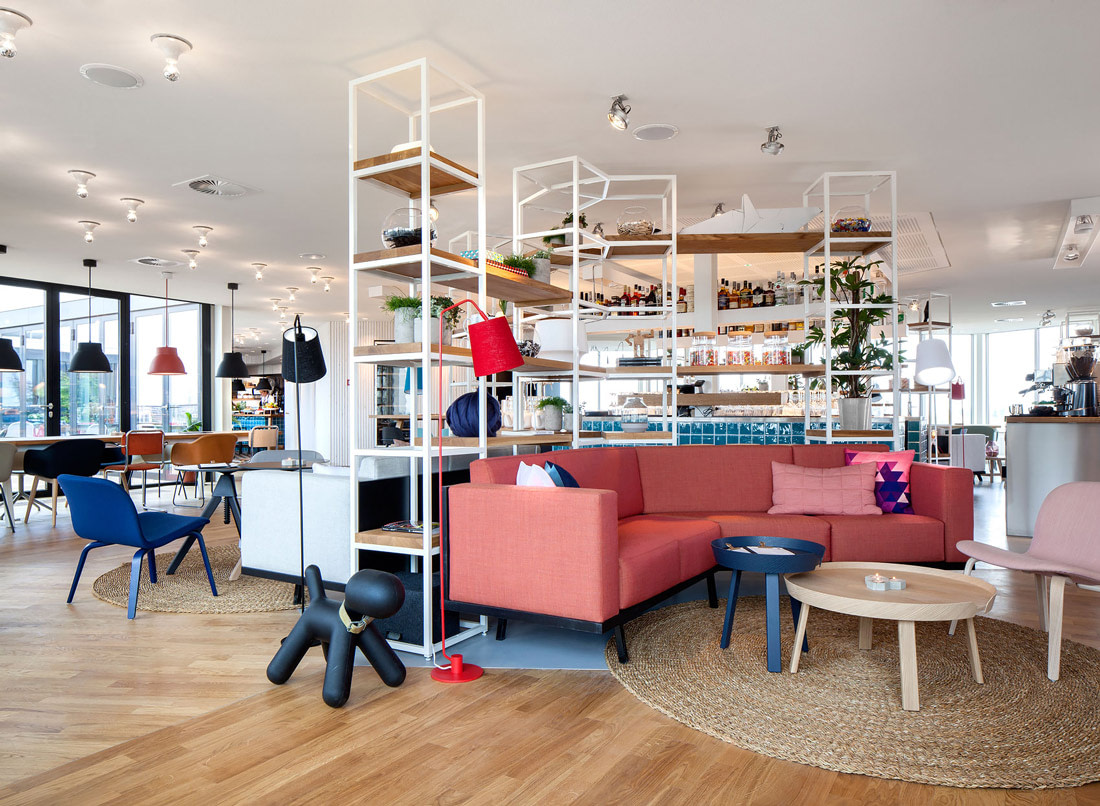 Designed by local architecture agency Concrete, this novel hotel concept targets the new generation of international nomads and traveling professionals, featuring creative social spaces and smartly planned lofts, suitable for longer stays.
Situated on the hotel's 6th floor, communal areas include everything from rooftop gardens and terraces to shared working areas and meeting facilities. Also here, guests will find the kitchen and check-in booths, a games room, and an honesty bar offering freshly ground coffee, teas, and craft-beer taps.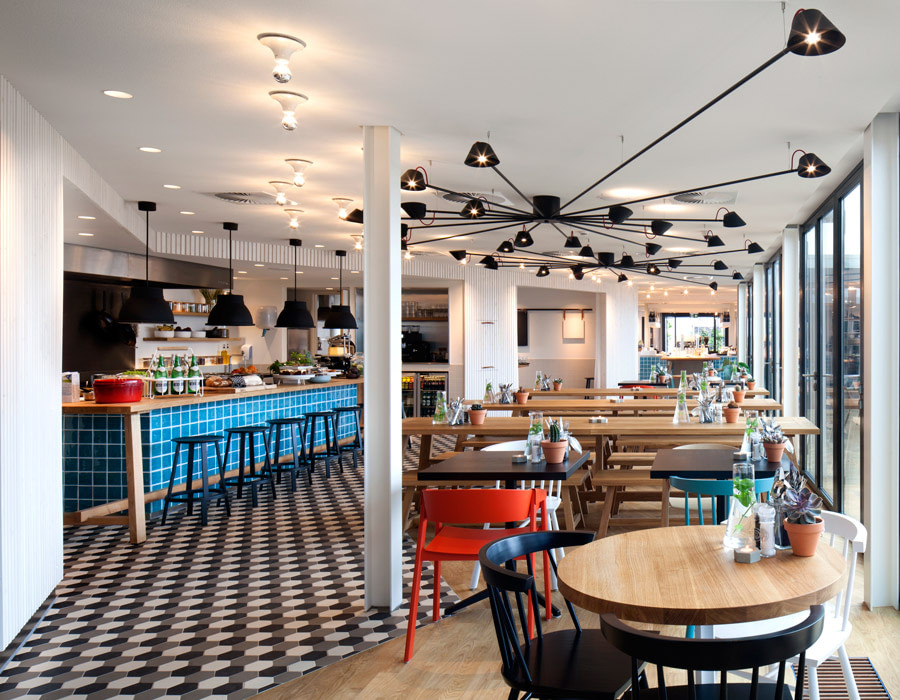 In tune with the property's work-meets-play concept, these light-filled spaces have been ingeniously designed to encourage social interaction among guests and provide them with a fun, friendly, and vibrant environment.
The welcoming, open-plan living room is decorated with fireplaces, playful cabinets, and colorful, comfy couches grouped in intimate seating areas, while the bar in the middle is clad in handsome handmade tiles and surrounded by high oak tables.
Equipped with musical instruments and a rich movie collection, the soundproof Game Room is the ideal place to while away a gloomy Amsterdam afternoon. Otherwise, head to the rooftop – complete with gardens, terraces, and a lovely greenhouse – to swing in hammocks, dine alfresco, or take in the impressive skyline views.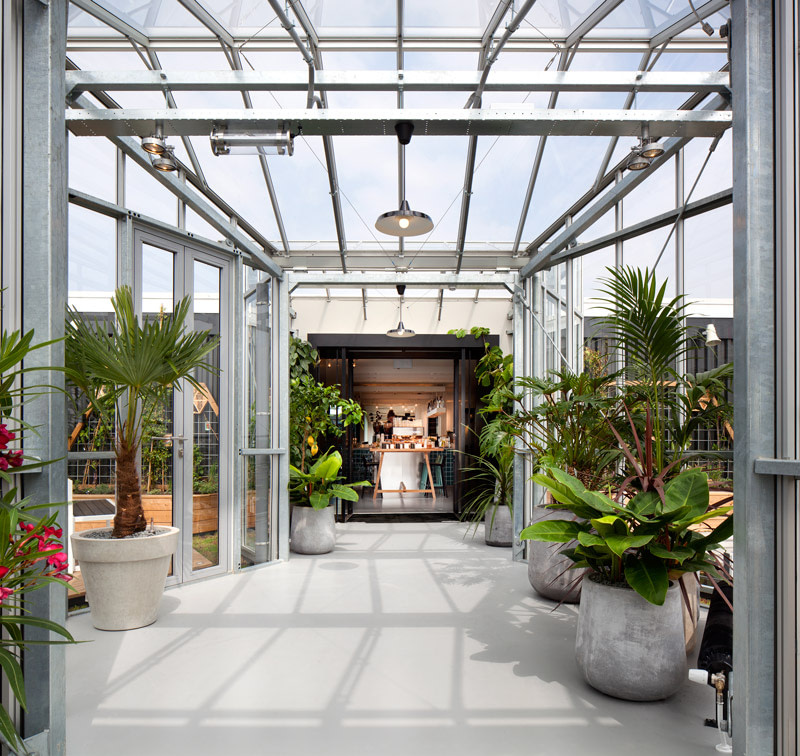 Featuring well-equipped kitchens and personal workspaces, the stylish, multifunctional Lofts are probably Zoku's biggest draw. Concrete's creative design and brilliant use of space make these living/working hybrids both aesthetically pleasing and highly efficient.
Although varying in size, all units are brimming with space-saving fixtures, decorated with upscale designer furnishings, and enliven with playful artworks.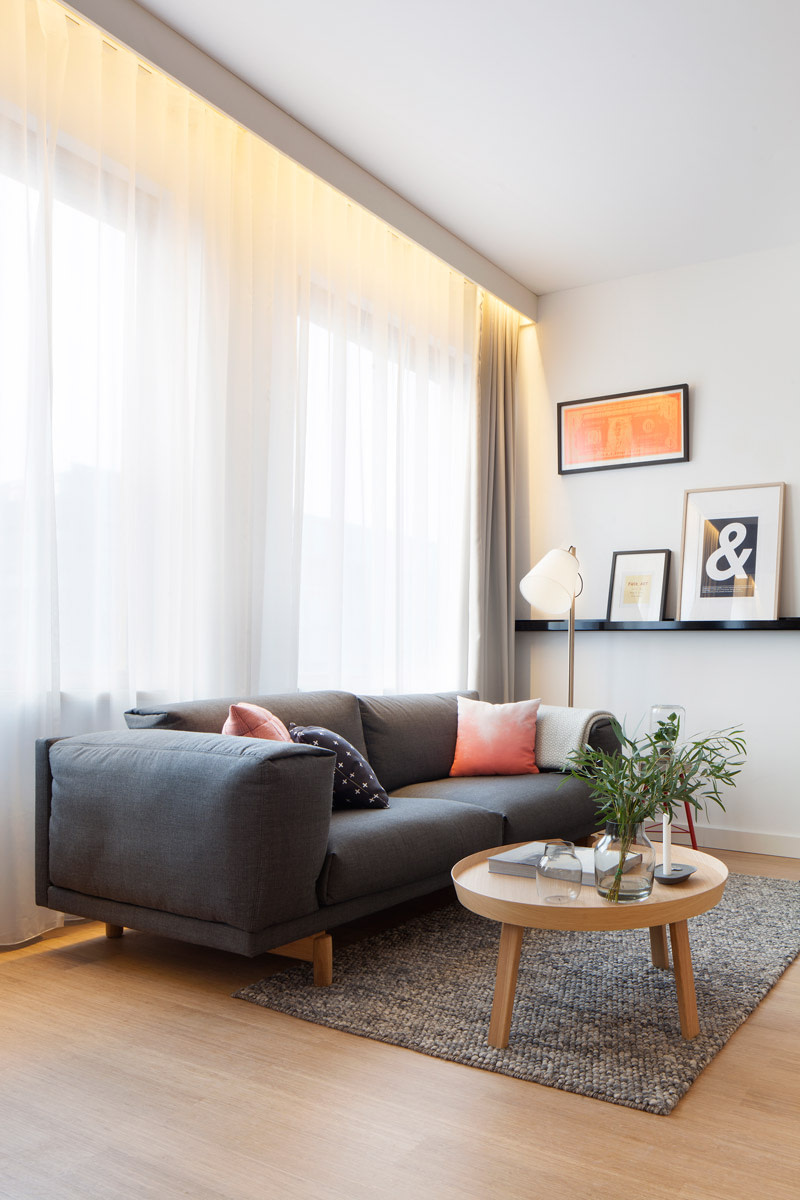 Unlike a regular hotel room, the focus here is not on the sleeping area, but on an open living/working/dining space, centered around a wooden four-person table and complete with a sleek, snug sofa by Muuto. This is where guests can eat, relax, get their job done, and even receive visitors.
Tucked behind a semi-transparent wooden folding door, the elevated sleeping nook comes with a plush king-sized bed dressed in organic linens, while below you'll find the wardrobe, a desk alcove, and a Smart TV. Other ingenious touches include the sophisticated LED lighting systems as well as the hanging gymnastic rings in the living area.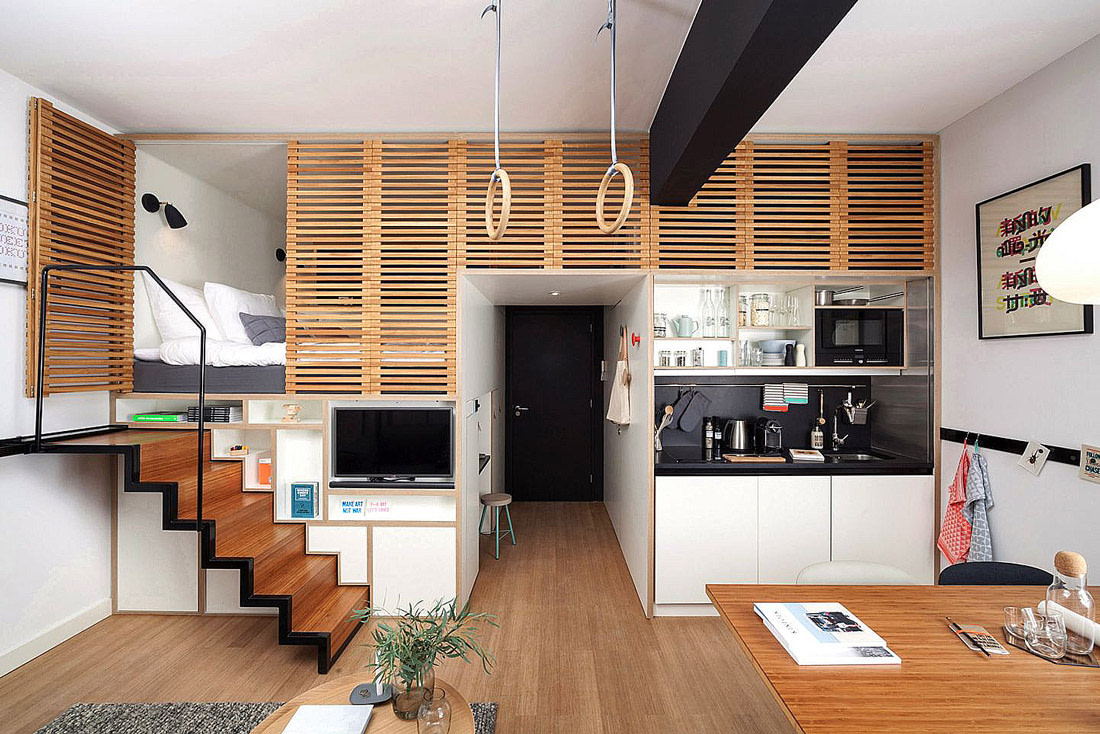 Bathrooms are stocked with paraben-free toiletries and feature luxurious showers, and the kitchenettes have everything from dishwashers and Nespresso coffee machines to olive oil and all sorts of utensils.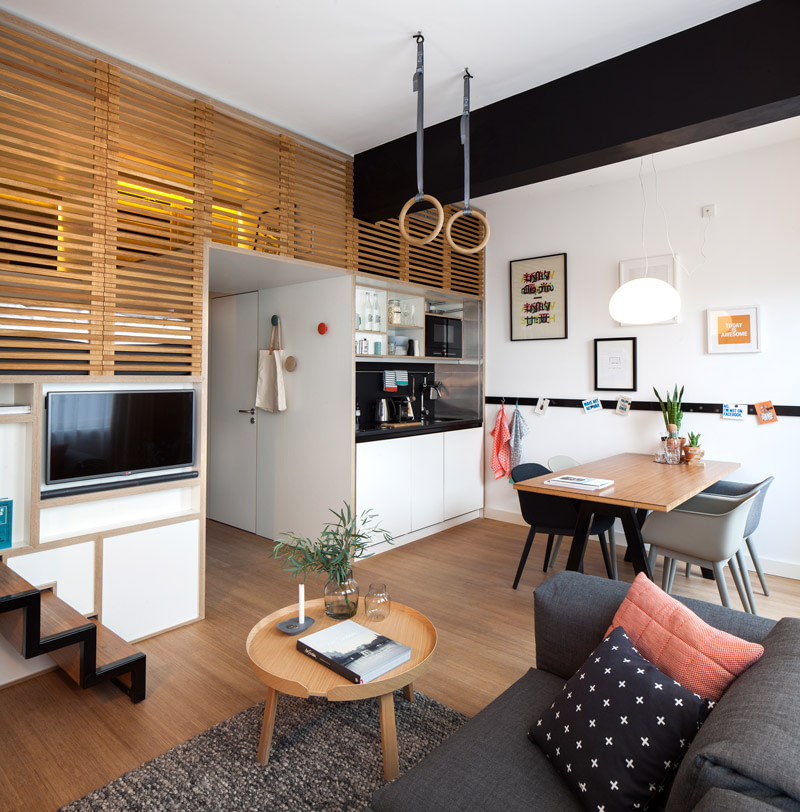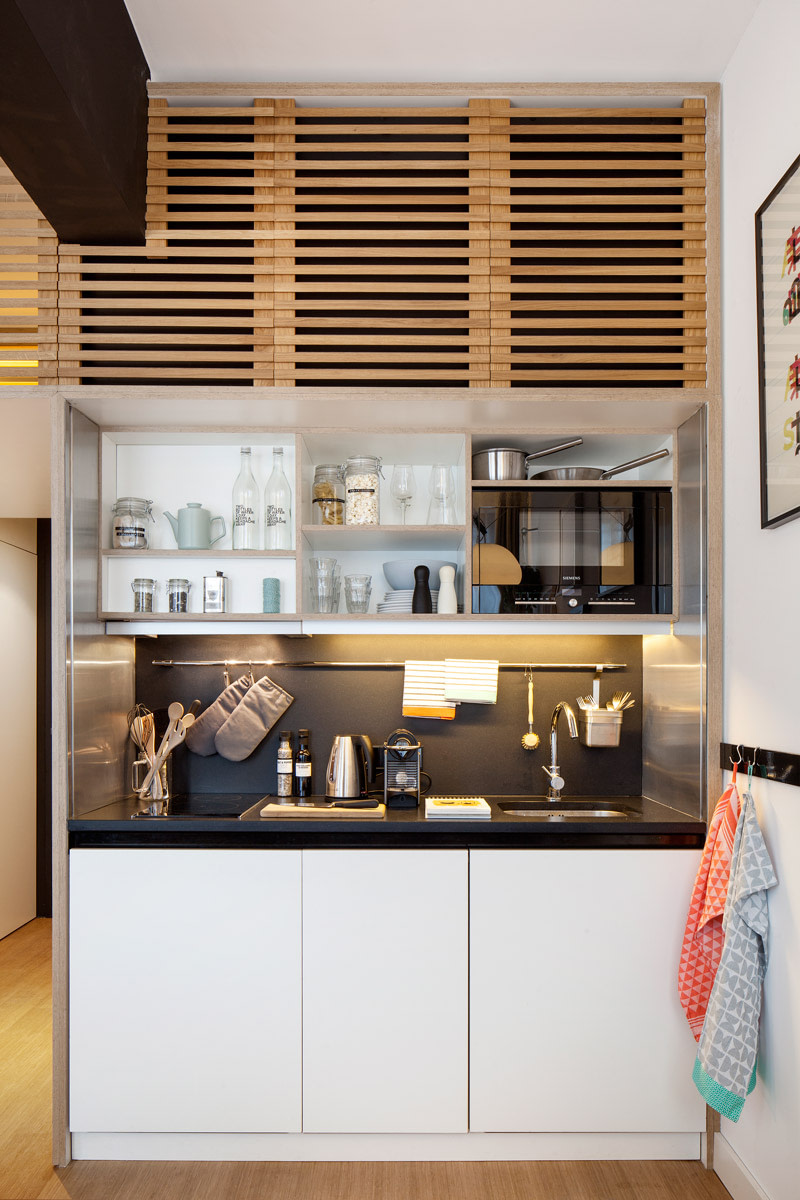 Complementing Zoku's clever amenities are a 24-hour shop, a living kitchen serving up healthy dishes prepared with fresh, locally-sourced ingredients, and a spacious event space ideal for workshops, yoga, and even catwalk shows.
The establishment is located in East Amsterdam and promises to be the first from a collection of Zoku micro-loft hotels scattered around the world.
Photos: Ewout Huibers for Concrete and ZOKU