Europe is a gold mine, especially when it comes to hidden gems, architectural treasures, and postcard-perfect towns overflowing with old-world charm. This is exactly what the following white towns are all about, so instead of just sitting in front of your computer and dreaming of being there, why not grab your camera and go explore these photogenic destinations shining like white pearls?
Ostuni, Italy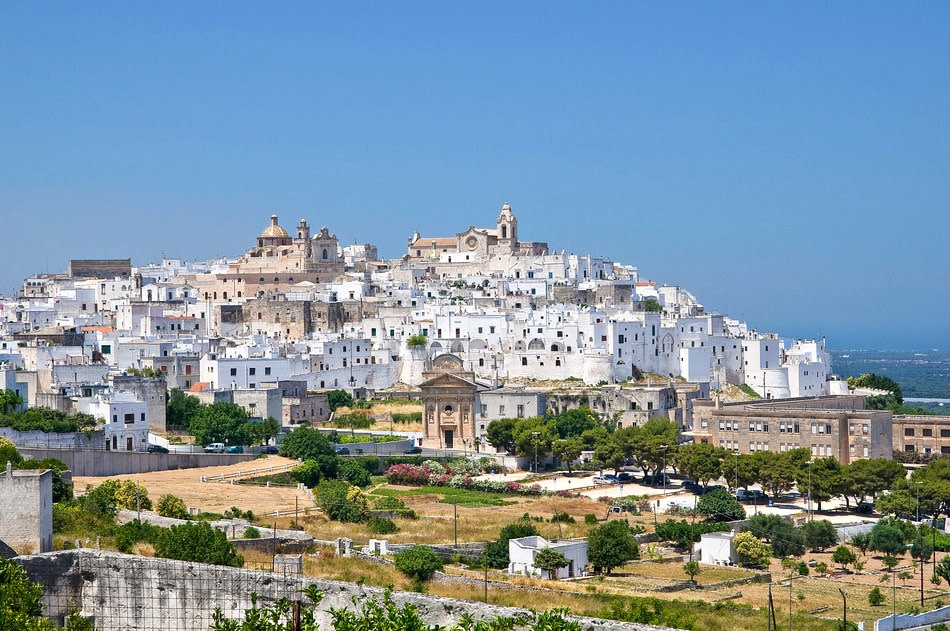 One of Puglia's best looking towns, Ostuni stands out for its stunning 15th-century Gothic cathedral and bright, whitewashed historic center. It is situated in the province of Brindisi, about 8 km inland from the enticing Adratic shores, and is a breathtaking illustration of Mediterranean architecture with medieval touches.
A lively and intriguing maze of cobbled narrow alleys, arches, staircases, and atmospheric piazzas – all dipped in dazzling white paint – make La Città Bianca one of Southern Italy's most striking little towns.
Risor, Norway
A cluster of white wooden houses stretching around a U-shaped harbor on the coast of Southern Norway (Sørlandet), Risor attracts visitors with its lovely festivals, cozy atmosphere, and beautifully preserved traditional architecture, which gives it the nickname "White Town on the Skagerrak".
Although the pretty summer resort was almost entirely destroyed by fire in 1861, it still preserves some awe-inspiring buildings that date back as far as 1600. Moreover, the Wooden Boat Festival held here each August is an excellent opportunity to admire Europe's largest collection of wooden boats, while the Chamber Music Festival in late June gathers some of the most talented classical and contemporary artists from around the world.
Frigiliana, Spain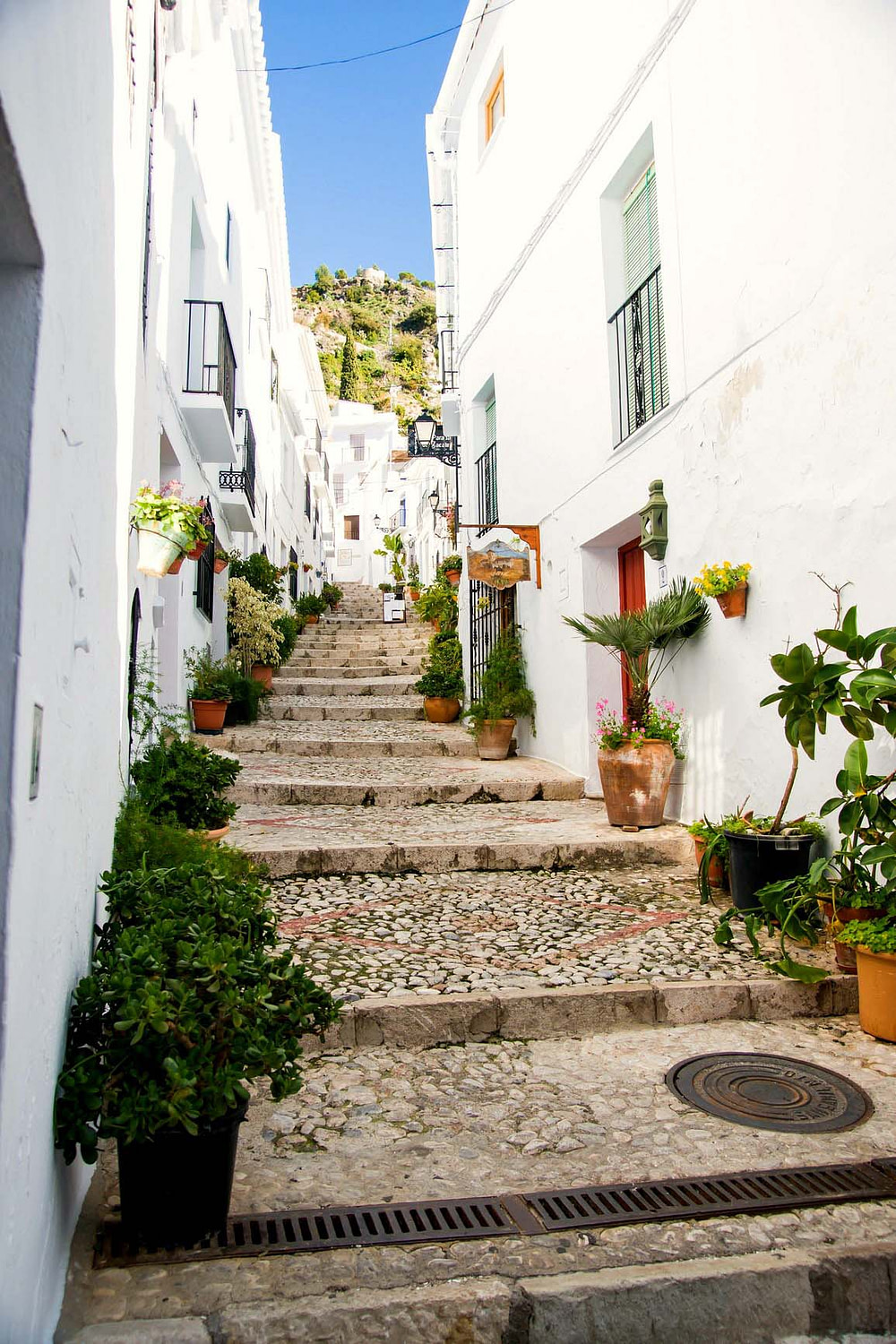 Often regarded as one of the most beautiful of Andalusia's pueblos blancos, Frigiliana overflows with Moorish heritage, yet it remains seductively Spanish in style and character. Lined with shimmering whitewashed houses, its steep, winding streets lead to small, quaint plazas, idiosyncratic tapas bars, and stunning mosaics that speak about the town's Arabic past.
Set in the foothills of the Sierra Almijara, Frigiliana offers wonderful mountain and sea views, and makes for a wonderful day trip from Nerja or Malaga.
Oia, Santorini, Greece
With its magical sunsets, picturesque blue-domed churches, and whitewashed cubical houses cascading down the most famous caldera, hilltop Oia is no doubt one of the most postcard-perfect villages in Santorini, if not Europe. The views towards the crystal clear Aegean Sea are magnificent from every vantage point, and the village's effortless charm makes you wonder how on Earth one of the largest volcanic eruptions in human history gave rise to such an amazing place.
Oia's houses, with their white glow and crisp, minimalist lines, are a vivid example of traditional Cycladic architecture.
Azenhas do Mar, Portugal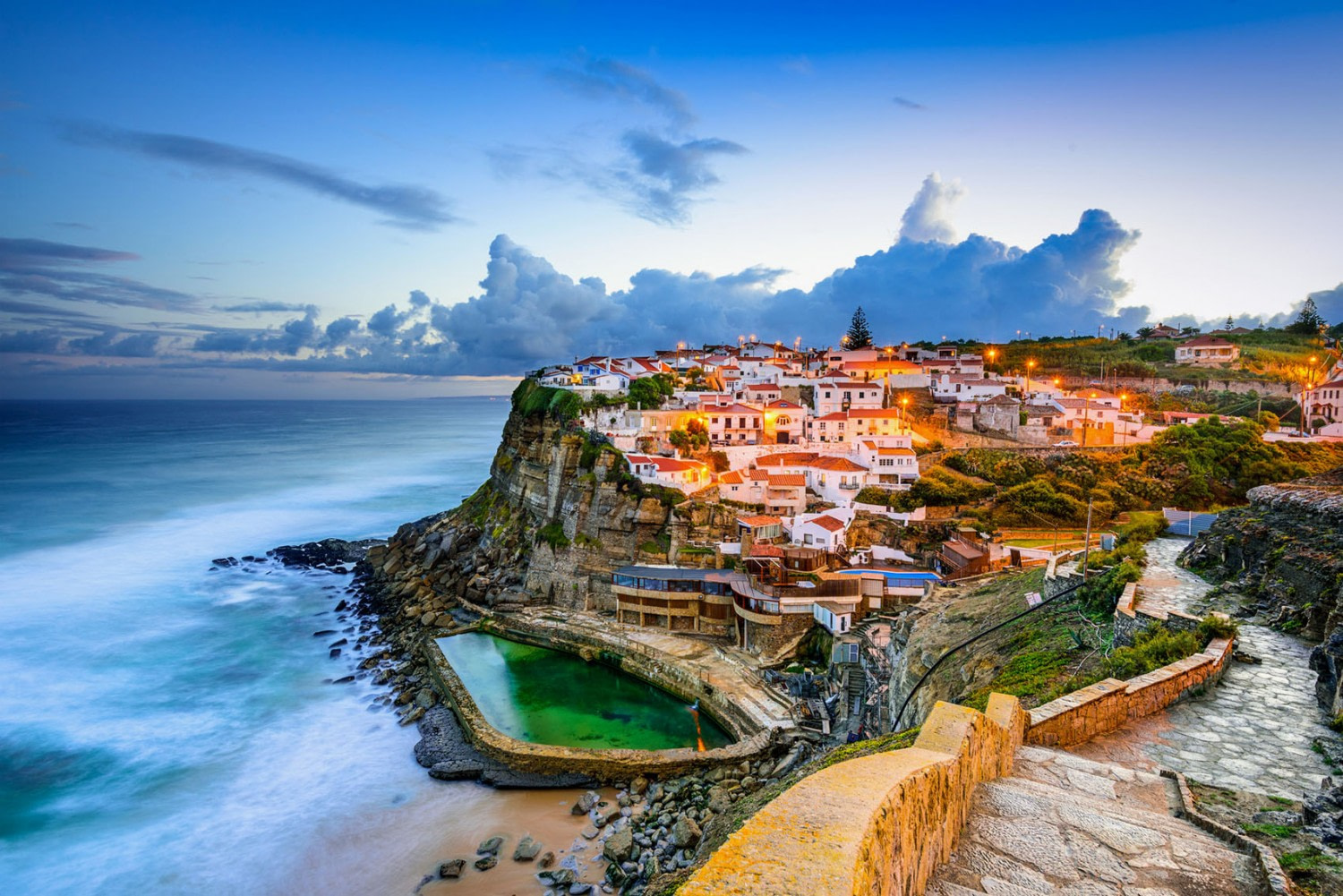 Perched on a rugged cliff overlooking the deep blue waters of the Atlantic Ocean, Azenhas do Mar is a gem of a town renowned for its spectacular setting, dramatic views, and peculiar swimming pools carved into the shore. Add gleaming white buildings, pretty cobbled streets, and a unique saltwater pool overlooking the crashing waves and you have one of the most beautiful villages in Portugal.