This post contains affiliate links, which means we may receive a small commission, at no additional cost to you, if you make a purchase through these links. See our full disclosure here.
Air travel has been transformed by new regulations and an ever-evolving list of open and closed borders. Bus and train service has been limited and suspended. Cruise ships have been moored all summer. Coronavirus has stripped us of our routines and replaced it with a new normal, and many have foregone their annual vacation.
But just because the vacation you wanted to take may be out of the question, that doesn't mean you can't take one at all. As we continue to live within the rules the pandemic has created for us and have grown used to the precautions we now have to take, a trip isn't necessarily out of the question.
Whatever a holiday may mean to you – be it a way to relax, have an adventure, or see the sights – there are plenty of options for you to get away and still feel safe. If you don't know where to start, here are seven alternative ways to get out and about, even during the pandemic.
Get in on #vanlife
As the pandemic has made traveling uncertain at best, many have turned to campers and recreational vehicles (RVs) to still be able to take a vacation. Though many cities have updated regulations about hotel cleanliness in relation to the transmission of the coronavirus, many folks are still concerned about the risks involved with staying at a standard hotel. RVs offer a perfect alternative, as you can eliminate the need to book accommodation at all.
If you don't already own your own RV, no problem! You can rent one. While many different commercial RV rental agencies exist, many are turning to P2P rental services. Of these, the most popular are RV Share and Outdoorsy, where you can browse campers by location and book available ones directly from the website or app. P2P RV and camper rentals can be much cheaper than standard RV rental companies, and there is much more variety as far as what's available.
Sail the open seas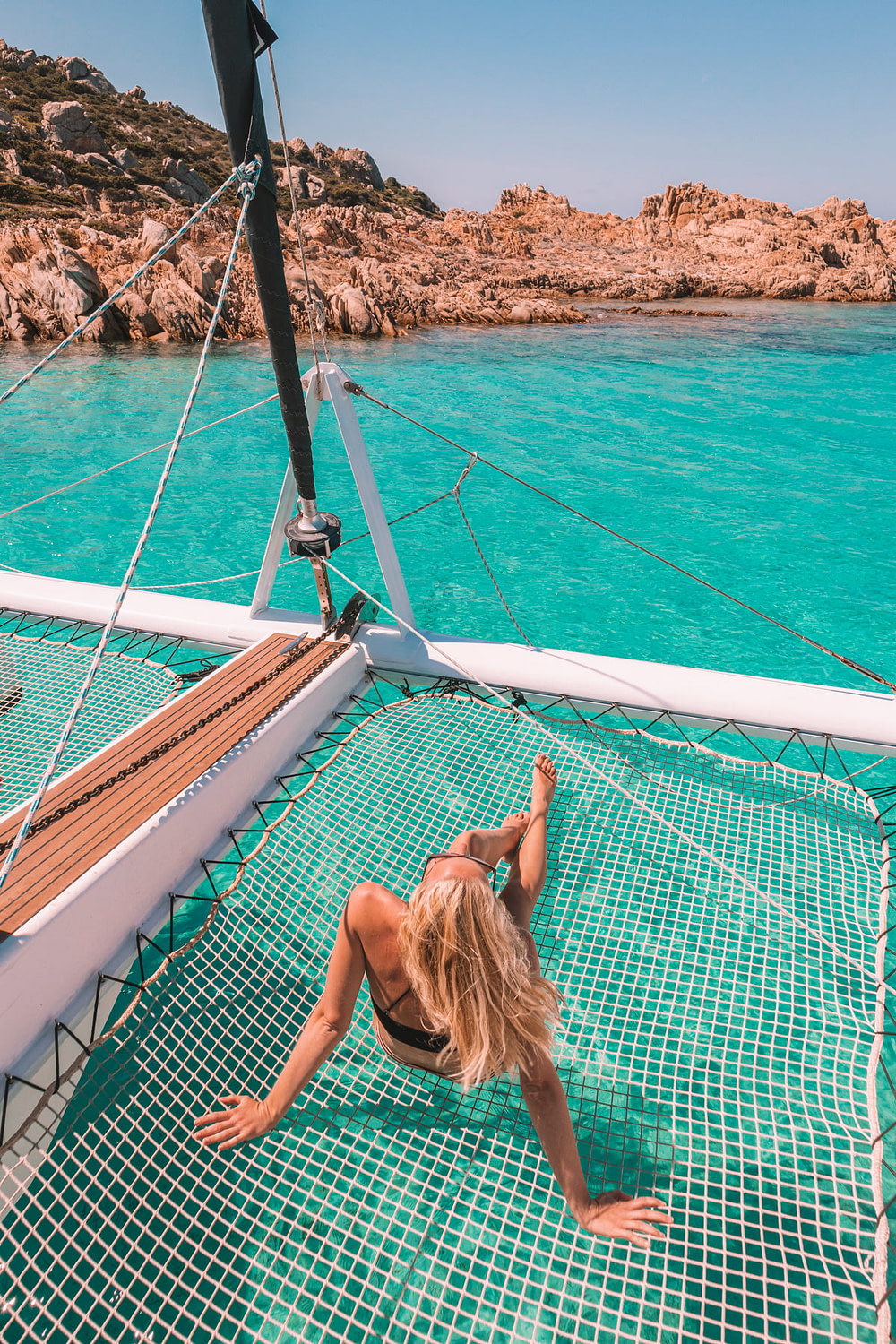 While giant cruises are notorious at accelerating the spread of disease, they're not your only option for enjoying a vacation on the open seas. As far as social distancing goes, being surrounded by water is probably as isolating as it gets, so you may want to consider renting a boat or a yacht. Sure, a sailboat may not be packed with the amenities of a cruise, but you will get the benefit of only sharing the craft with people you invite yourself.
A good place to start is Sailo, where you can find boats available to charter all over the world. You can search by location for specific crafts, so you can find exactly what you need to fit your group size, budget, and sailing ability. If you've never sailed a boat before, just bring your love of the water and hire a skipper and crew right along with your rental. Just keep in mind you may incur extra costs along the way: when you charter a boat, extras like fuel, food, mooring, and docking fees are your own responsibility.
Enjoy the great outdoors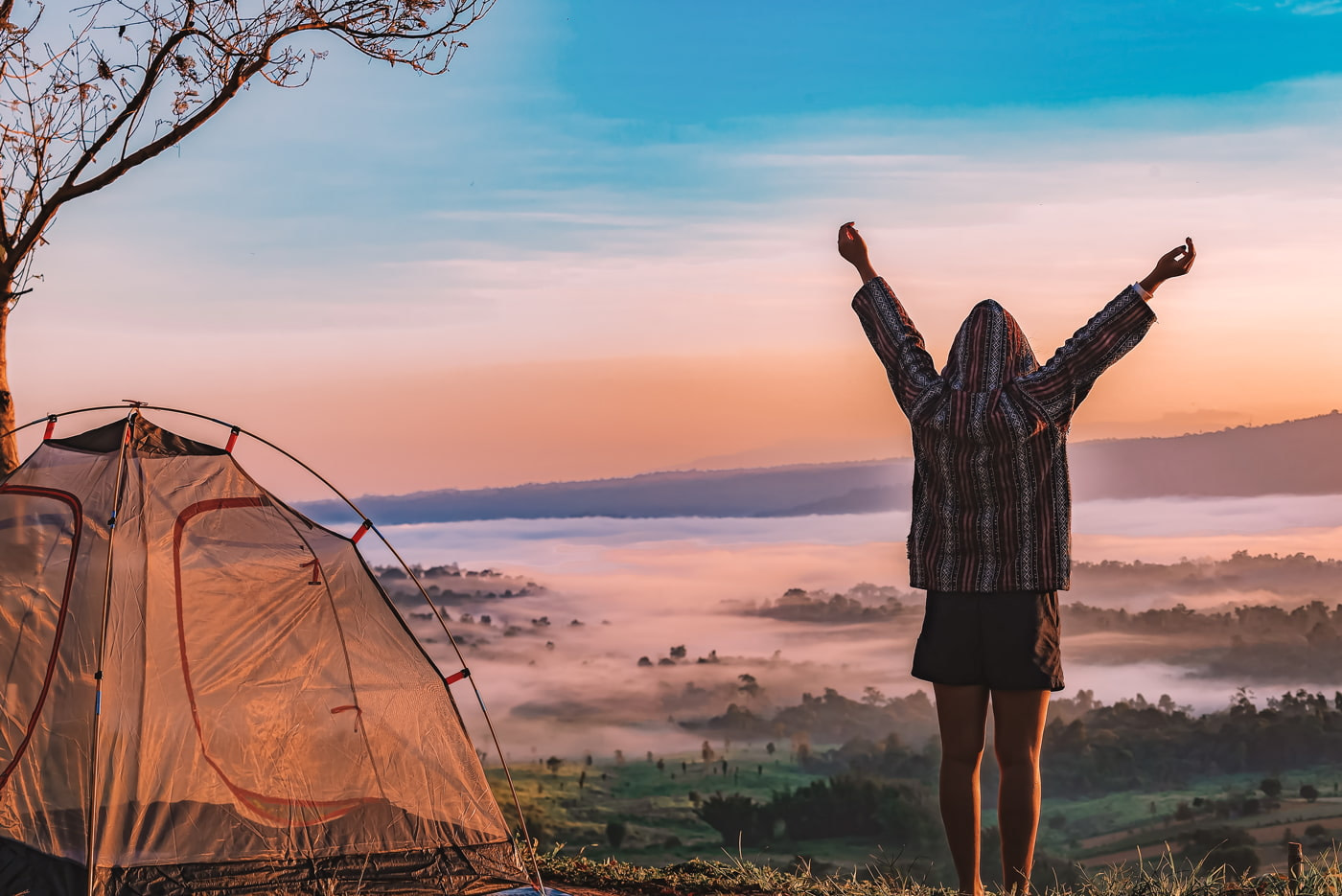 If you're tired of being cooped up indoors, don't make it too complicated and get outside. There are so many ways to enjoy a vacation camping or hiking, so don't be discouraged if you're not an experienced outdoorsman.
Beginners and families would probably most enjoy car camping. Campsites designated for people bringing their own vehicles are plenty, and places like this will generally offer some basics to make your trip more comfortable, like running water, toilets, and sometimes even showers and electricity. Thinking about trying wild camping? With the right camping gear, you can experience nature in its purest form while still feeling safe and comfortable.
If you're up for a bit more adventure, you may want to try backpacking or thru-hiking, but prepare yourself for a very minimalist experience. When you have to hike several miles to your camp spot or are trekking multiple days in a row, you'll have to carry everything you need in your pack.
While there are tons of irresistible hiking accessories to choose from these days, try and limit yourself to just the essentials. Since backpacking gear is designed to be ultralight, it can also get ultra-expensive. If you're not yet willing to invest in all the gear you'll need, you can rent things like backpacks, camp stoves, sleeping bags, and pads from a sporting goods store. REI has a particularly good selection, and they are renowned for having an extremely knowledgeable staff that can answer any questions you may have.
Make the accommodation your destination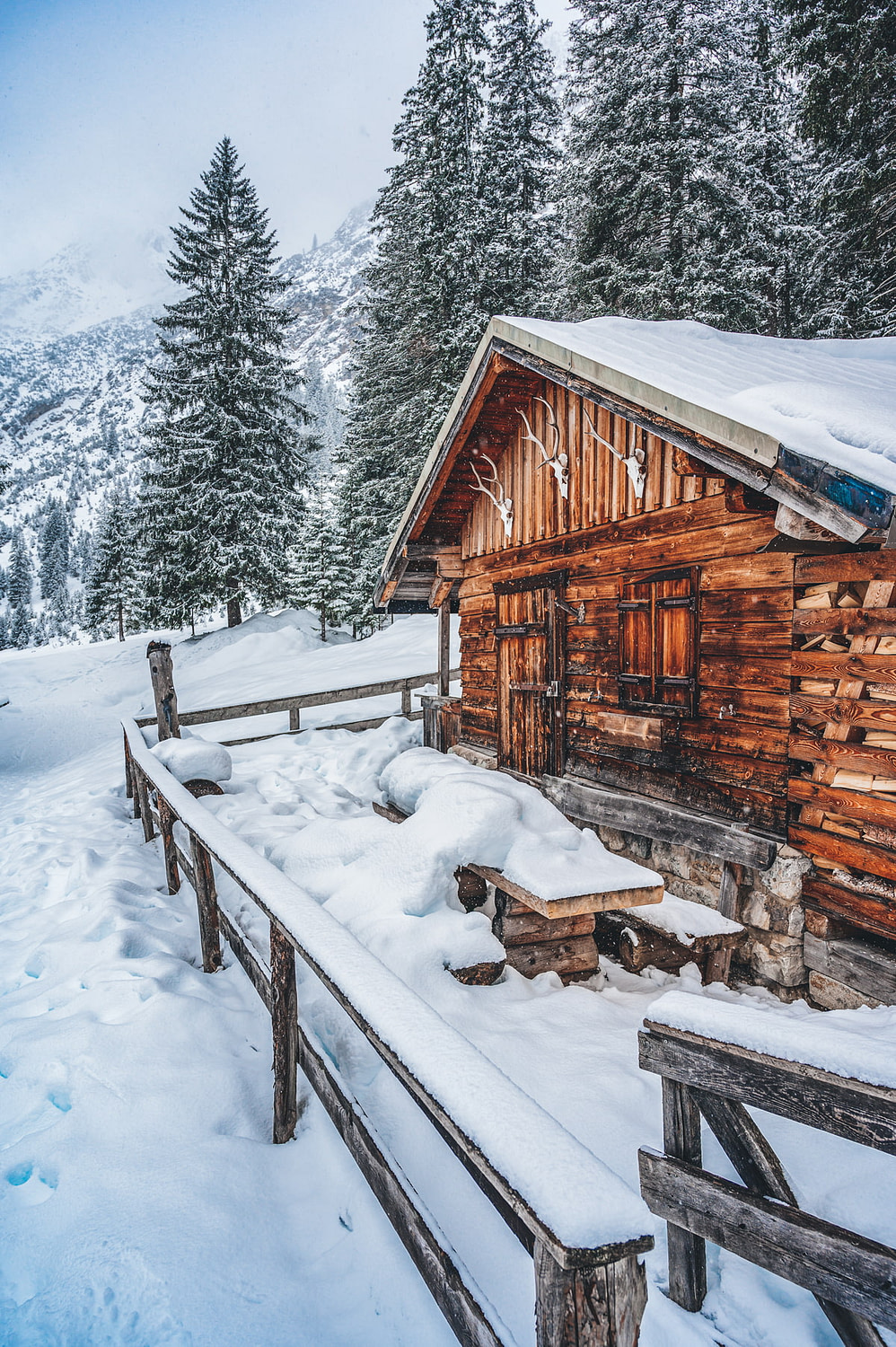 If all you're looking for is a little rest and relaxation, try booking a unique, private short-term rental. Unlike most hotel rooms, short-term rentals can have all of the perks of home, so instead of having to find somewhere to eat out three times a day, you can stock up once at the grocery store and cook for yourself in a real kitchen. Most experienced hosts will already know everything you will need for your stay and provide it in advance, so your rental should already have things like toilet paper, kitchen utensils, and a few toiletries.
On Airbnb, you can search by amenity, so if you're looking for a hot tub, unlimited WiFi, or a television, you can simply select those items as you search properties. Vrbo takes it a step further by offering a search by property type. Looking for something right on the beach? Maybe a cabin? If you're not sure what you're looking for, you can browse listings all over the world in categories like houseboats, barns, and even castles!
Visit a town that's off the radar
All around the world we've seen the coronavirus spread more quickly through larger, more densely inhabited cities. Unfortunately for all of us, some of these are some of the most sought after places to travel, as well. If your dream destination is still closed to tourism or just too populous for you to feel safe, simply seek out another smaller, but similar city.
Always wanted to go to Paris, but are anxious about stepping on the crowded Metro? Try Nice instead. Love the architecture in Chicago, but don't want to deal with the massive O'Hare airport? The St. Louis Arch is incredibly impressive in person, and there's plenty to do there to fill a week's vacation. If you've ever had a small city or town in the back of your mind that you've wanted to see, now may just be the perfect time to go.
Rediscover the romance of a road trip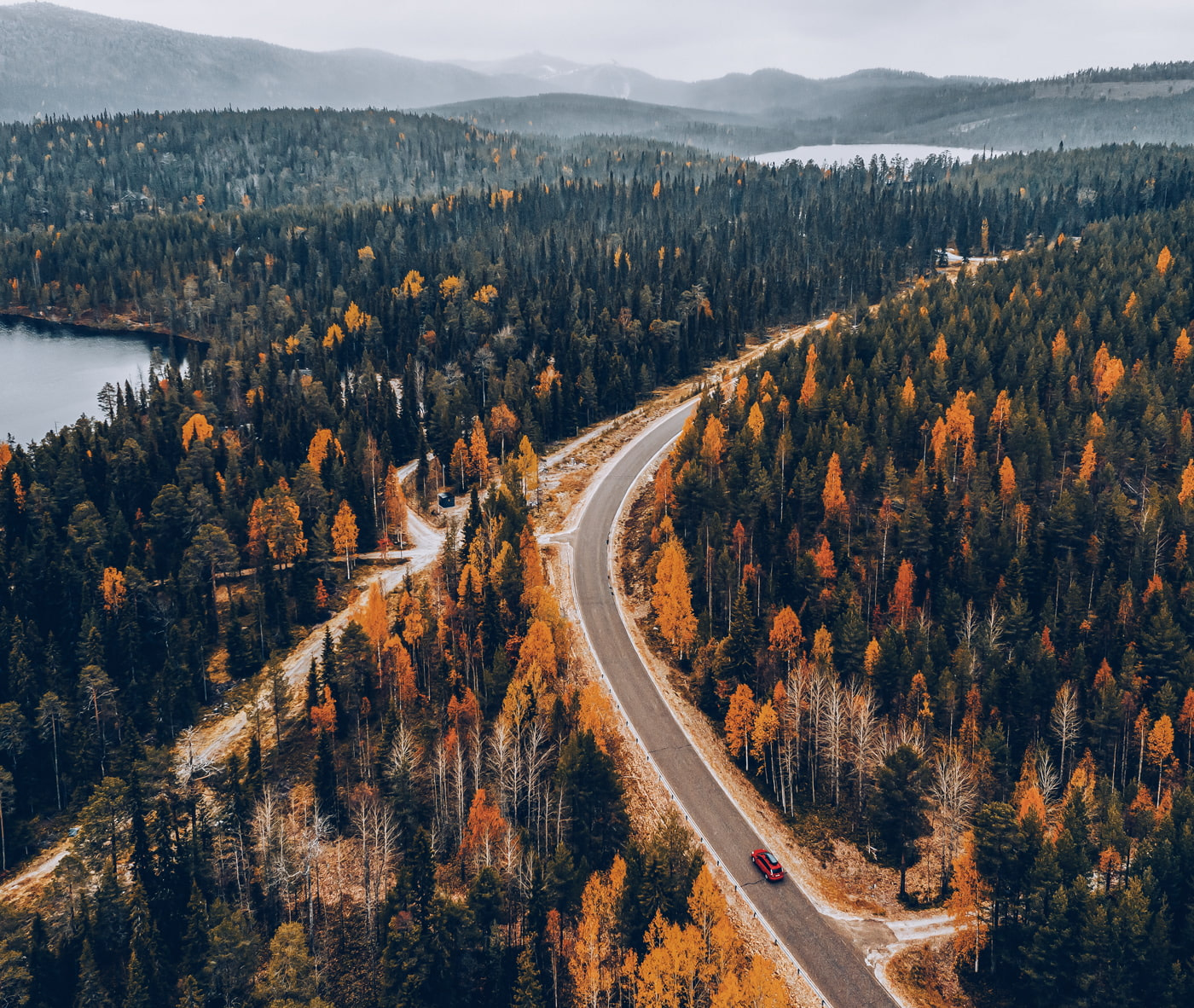 If you can't decide where you're headed, a road trip is the perfect solution. If you have a vehicle and a bit of free time, you can just start driving in any direction and stop when something sparks your interest. In between driving and all of your unscheduled adventures, you can pull into any motel you come across to stay the night, and plan your days in the morning when you check out. If flexibility and spontaneity excite you, this type of trip is perfect.
One of the mainstays of the road trip is the roadside attraction. These quirky, unusual sights, often one of a kind, have been erected by enterprising folks all over the world to entice travelers such as yourself. Indulge them, and go for a visit!
Trying new and unexpected things is half the fun of exploring the open road, so if you're open to suggestions you can check out Atlas Obscura's world map. On it, you'll find some unique places to visit along your journey, and with over 20,000 unconventional attractions on their list, you're sure to find something that piques your interest.
See your own city like a tourist
Even if you can't really get away from home, you can still mix it up by trying something new. Half of the benefit of a trip is to get a new perspective, but you can also find that right in the city you already live in. Imagine if you were a tourist coming to your town: what would you want to see?
For New Yorkers, for instance, taking a trip to the Statue of Liberty is almost a joke. Lots of Los Angelenos never go to the beach. If you're like them, and have left something undone in your own town, now's the time to do it. Is there a park or hiking trail you've never been to? A specialty coffee shop you've never tried? Even if it's only for half a day, some time spent exploring a well-worn path with new eyes can help you reimagine your circumstances in an uplifting way.