This post contains affiliate links, which means we may receive a small commission, at no additional cost to you, if you make a purchase through these links. See our full disclosure here.
There are few things more glorious than spending a day outside in nature, and hiking is definitely one of the best ways to do this.
Whether it's a leisurely walk through a nearby park or a trek up a mountain trail, this increasingly popular outdoor activity can do wonders for our physical and mental health. But to get to experience all the fun and excitement of hiking without any of the hassles, it's essential to pack the right items.
A great backpack, after all, is just the beginning. You may also want to bring proper hiking footwear, a handy multitool, or a personal locator beacon, just in case. As a guideline, your requirements will change depending on the terrain, weather, and length of the hike.
Below, our picks for the best hiking gear in 2023:
Best Ultralight Hiking Backpack: The Junction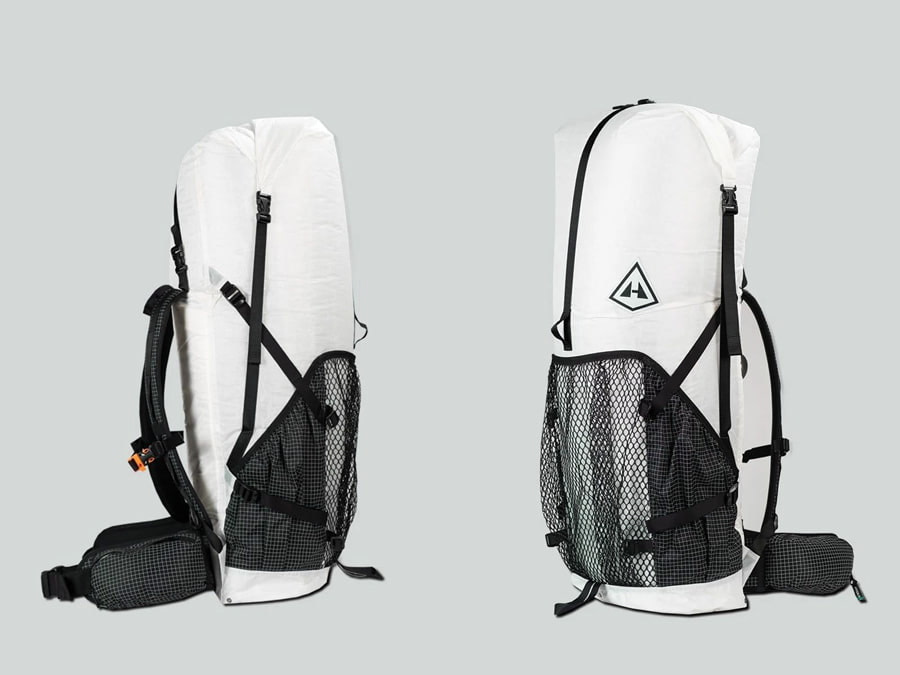 A heavy, poorly designed backpack is the last thing you need when you're out on the trail. Thankfully, the Hyperlite Mountain Gear 3400 Junction is exactly the opposite. As well as being one of the coolest hiking packs on the market right now, it strikes the ultimate balance between weight, durability, and resistance to outside elements.
Crafted from revolutionary Dyneema Composite Fabrics, it's not only ultralight and tough as hell but also 100% waterproof and highly versatile. The 3400 (55L) volume is perfect for holding all your hiking essentials on multi-day trips and thru-hikes, but its rolltop design makes it easy to adjust the size of the bag to accommodate different loads. Large hip and side pockets provide convenient external storage for water bottles, snacks, and on-the-go gear while adding extra protection, and there's also a mesh back pocket for storing and drying out wet clothing.
Best Hiking Boots for Men: Mammut Alnasca Knit II Low GTX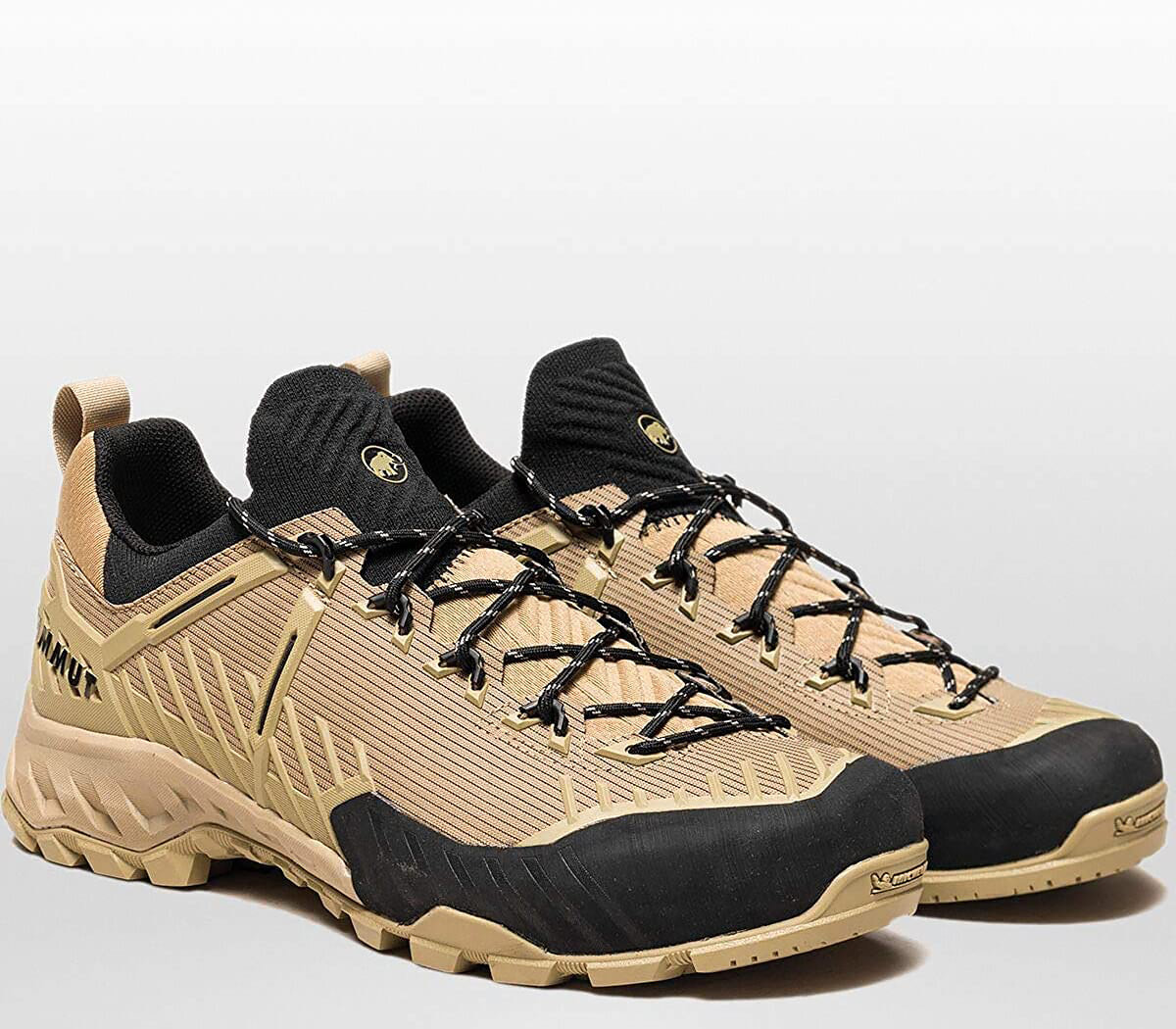 Lightweight, breathable, and waterproof, the Mammut Alnasca Knit II Low GTX are our favorite all-around hiking boots for men. Made with a flexible knitted upper material, 360 heel support, and memo foam, these men's approach shoes provide the ultimate in walking comfort on all types of terrain. The exterior is enhanced with Gore-Tex waterproofing, and the Michelin outsole provides excellent grip on challenging alpine trails.
Best Hiking Boots for Women: Columbia's Newton Ridge Plus Waterproof Amped Hiking Boot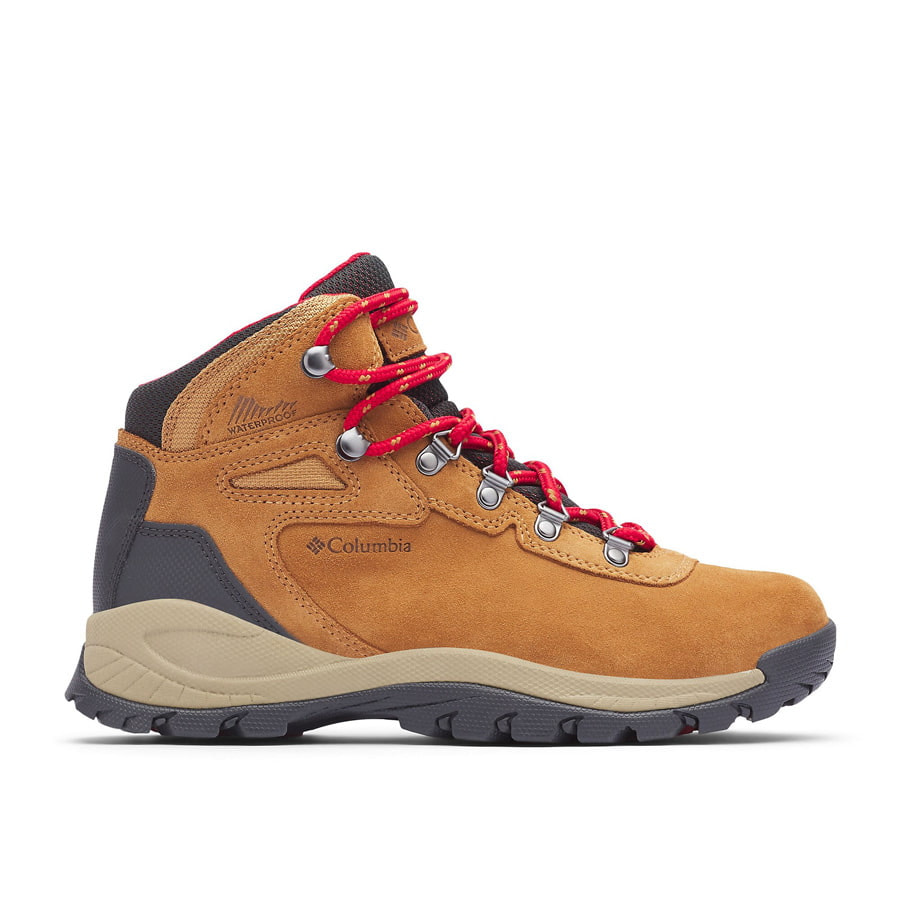 Ladies, if you want to explore the great outdoors in style and comfort, wrap your feet in these suede trail shoes from Columbia. With a classic mountaineering-inspired design, super-grippy rubber outsoles, and plush Techlite cushioning, the Newton Ridge Plus hiking boots are as practical as they are stylish. Also, they're incredibly lightweight, conveniently waterproof, and offer an excellent price-quality ratio.
Best Hiking Socks: Darn Tough Hiker Micro Crew Cushion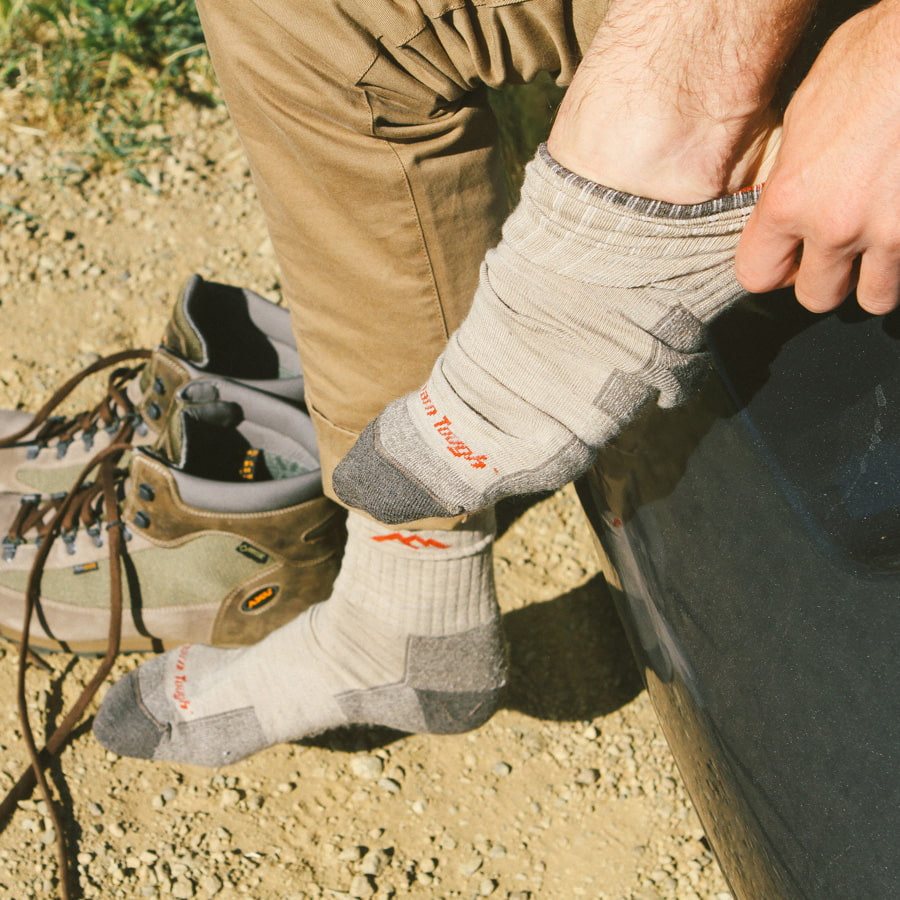 Never underestimate the importance of a great pair of hiking socks. A must-have on the trail, these simple accessories should keep your feet dry, snug, and blister-free. And the good news is that they come in all styles and materials these days.
For comfort and performance, though, you can't beat Darn Tough's Hiker Micro Crew Cushion Sock. Constructed with a blend of sustainable Merino wool, nylon, and Lycra spandex, this sock is breathable, antimicrobial, fast-drying, and built to last a lifetime.
Best Watch for Hiking: Garmin Fenix 6X Pro Solar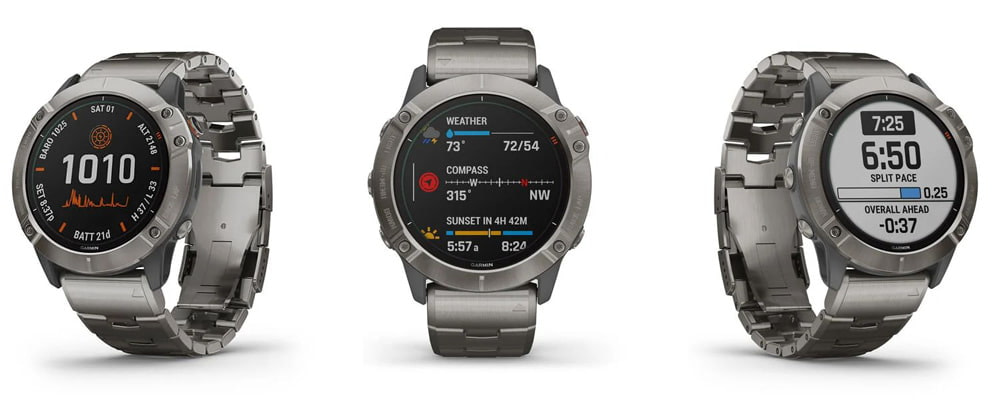 Equipped with a myriad of ground-breaking features and every sensor imaginable, the Garmin Fenix 6X is the most advanced hiking watch you can buy right now.
True to its name, the Pro Solar edition boasts a solar-charging lens, as well as built-in GPS, a barometric altimeter, a compass, and a thermometer. It also features heart rate and blood-oxygen sensors, includes topographic maps for trails, slopes, and golf courses, and can store up to 2,000 songs. And if that's not enough, there's even an NFC chip for contactless payments, Wi-Fi connectivity, and 10ATM water resistance. Really, the only thing this premium multisport GPS smartwatch can't do is brew you a cup of coffee.
Best Water Filter for Hiking: Lifestraw Personal Water Filter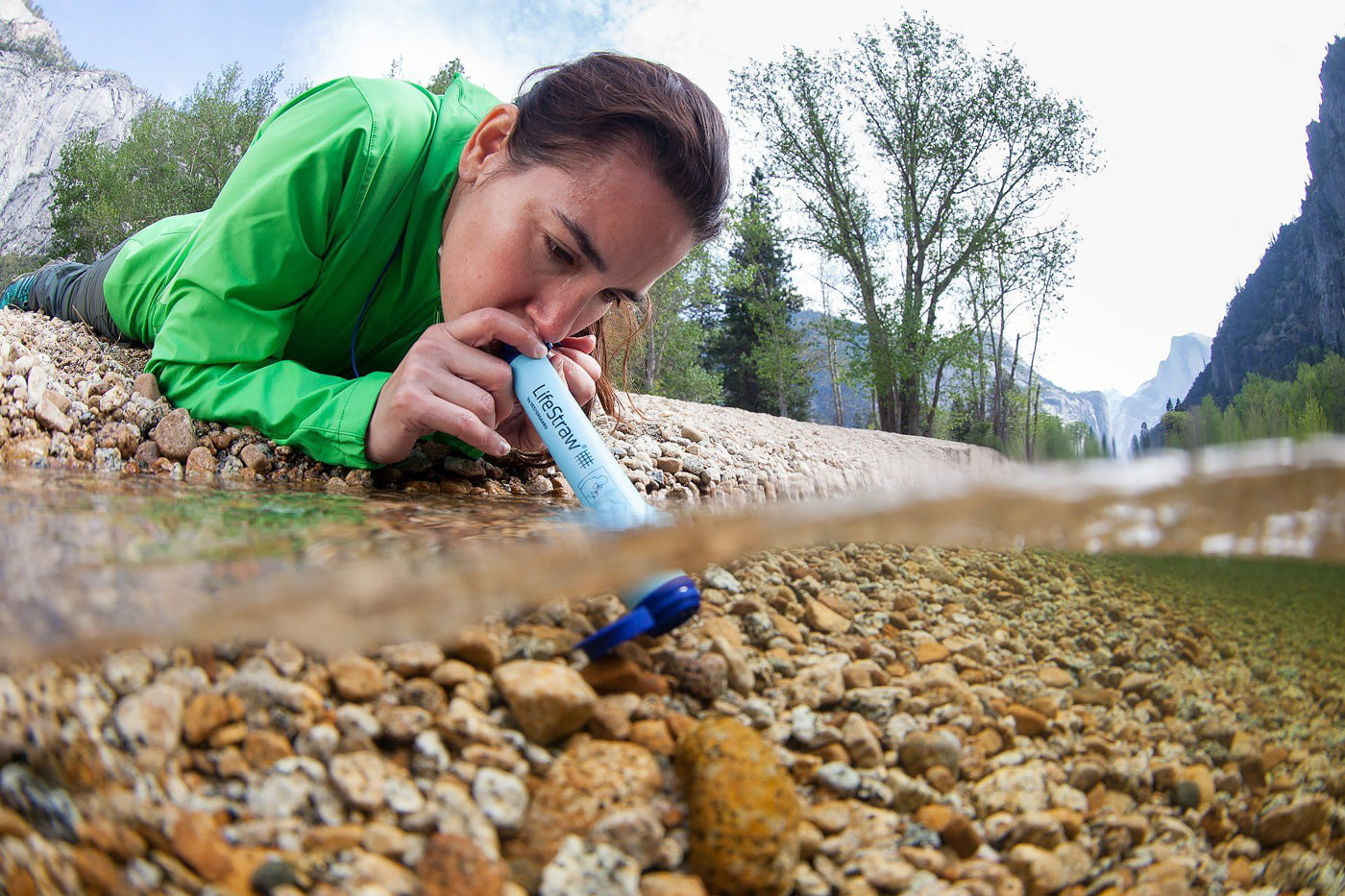 With Lifestraw's Personal Water Filter, every lake, river, and stream becomes a reliable source of drinkable water. BPA-free and easy to clean, this life-saving device eliminates 99.999999% of bacteria, parasites, and microplastics from water while taking up very little space in your backpack.
Best Hatchet for Hiking: SOG Voodoo Hawk Mini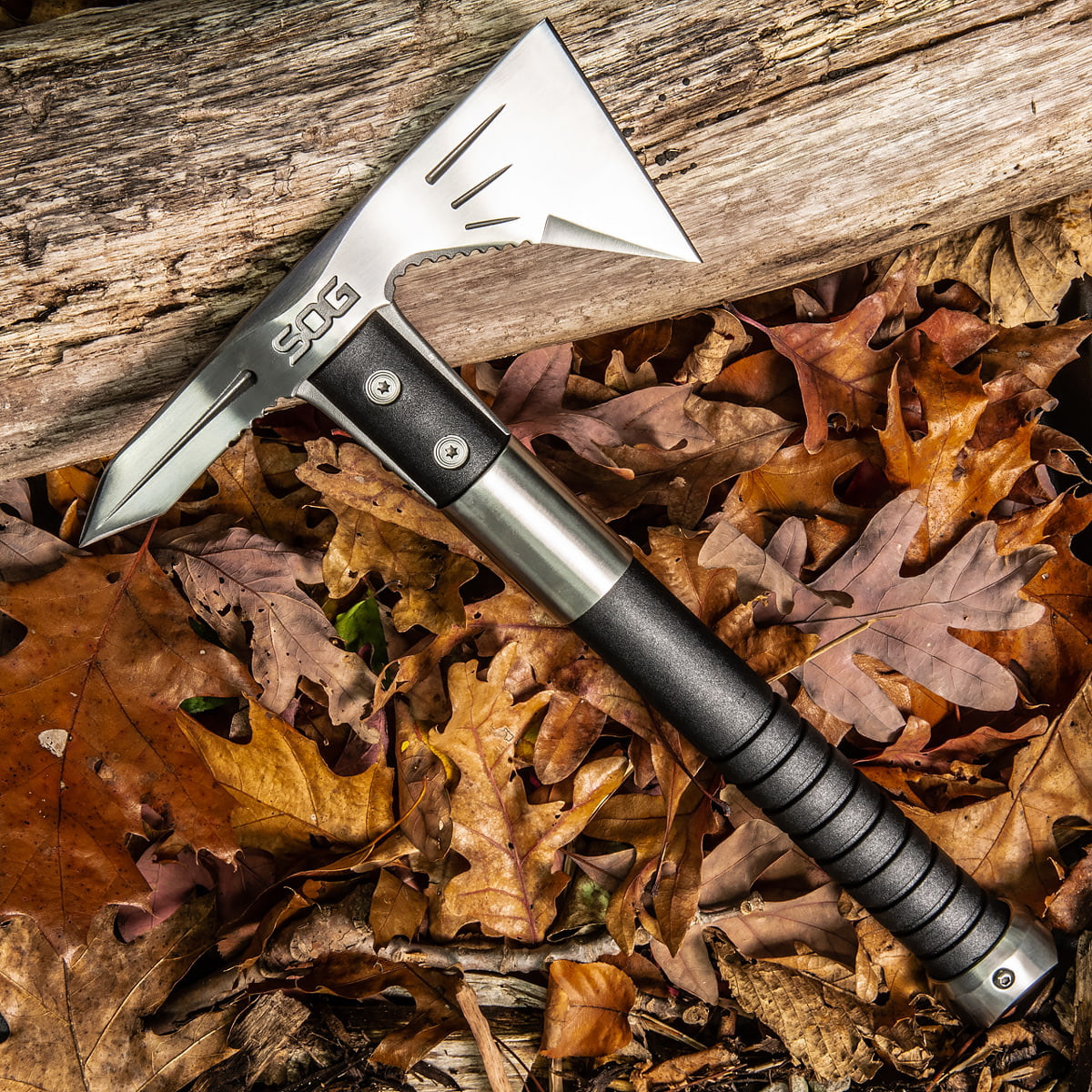 Featuring an ultra-sharp 2.5" blade and a strong glass-reinforced nylon handle, the SOG Voodoo Hawk Mini makes the perfect tactical axe for hiking. Crafted in 3Cr13MoV satin-polished stainless steel, it also comes with a spike for piercing, a stainless steel pommel for hammering, as well as a ballistic nylon carry sheath that attaches to your belt or backpack for easy access.
Best Headlight for Hiking: BioLite HeadLamp 200
The slim ergonomic design and rechargeable battery make this BioLite wearable one of the most comfortable headlamps for hiking. Its moisture-wicking sweatband ensures maximum comfort and zero bounce, and, at 1.7 ounces, it's also one of the lightest tools of its kind.
Equipped with a USB rechargeable 700mAh Li-ion battery, the BioLite HeadLamp 200 projects 200 lumens of light 50 meters ahead. You have 4 lighting modes to choose from, and the battery lasts between 3 hours at full illumination and 40 hours at its lowest setting.
Best First Aid Kit for Hiking: VSSL First Aid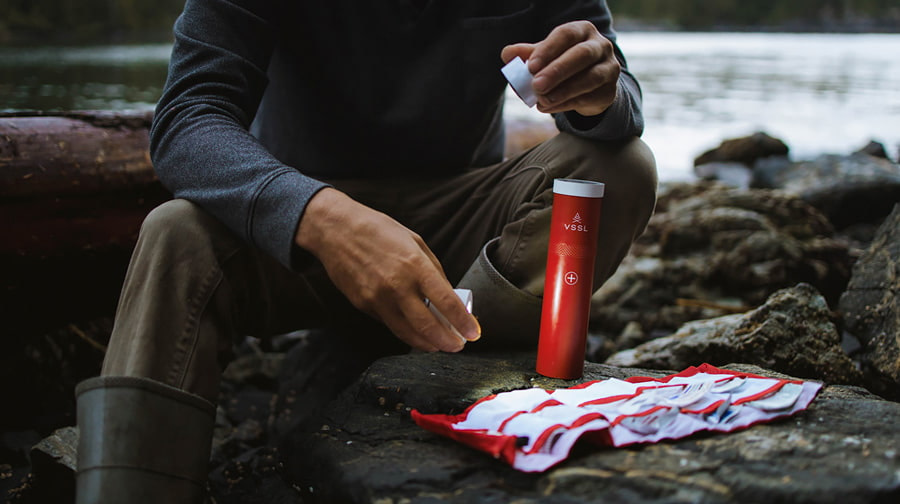 When you walk for miles with a backpack full of hiking equipment strapped to your back, weight matters. At only 14 ounces, the VSSL First Aid is able to handle a variety of emergencies without weighing you down.
Recently updated, the tool packs all the safety and medical supplies you may need into a sleek, indestructible flashlight that you can take with you anywhere. The vessel itself is made of military-grade aluminum and adorned with a reliable compass. Its contents range from antiseptic wipes and bandages to safety pins, tweezers, antibiotic ointment, and an emergency whistle. Delivering the ultimate combination of function and portability, we think it's the perfect first aid kit for the outdoors.
Best Packable Windbreaker for Hiking: Topo Designs Ultralight Jacket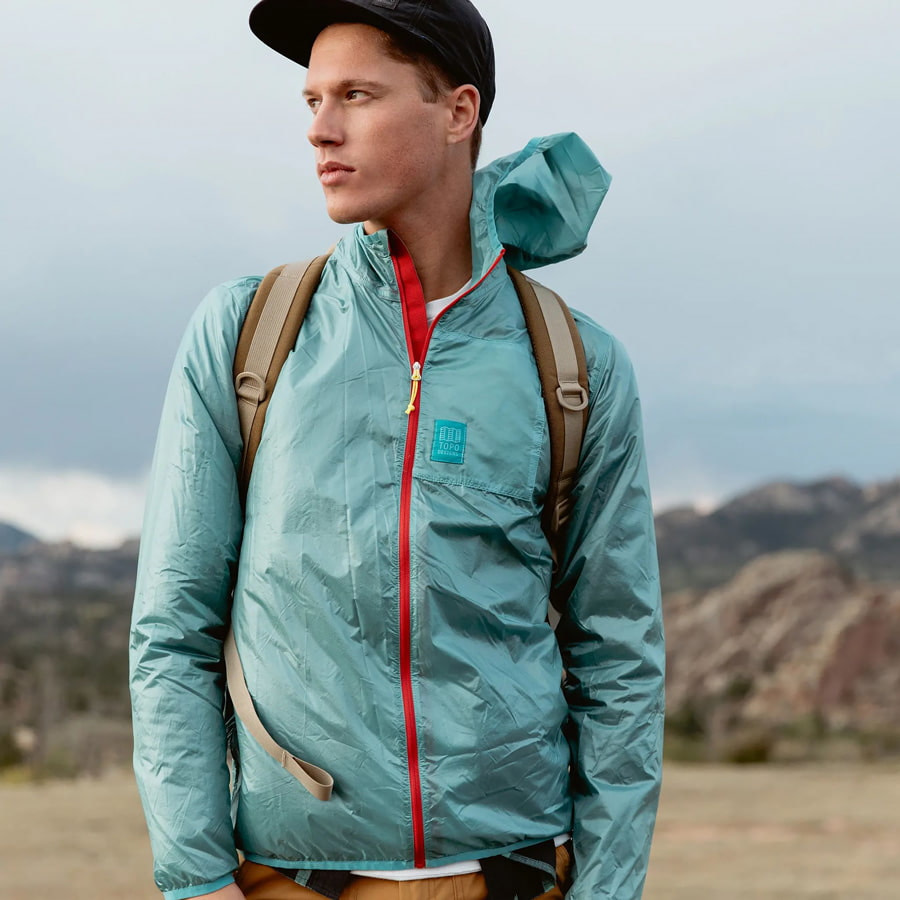 Functional outerwear is essential when hitting the trails. If lightweight protection from the elements is what you need, look no further than the Ultralight Jacket from Topo Designs.
Crafted from 100% nylon micro ripstop, this slim, good-looking coat is windproof, water repellent, abrasion-resistant, and gloriously packable. The simplicity of the design is another highlight – it features a flattering straight-fit silhouette with an extended collar and full hood for added protection against rain and wind. And, as it easily fits in your pocket, we've no doubt it will become your new favorite hiking accessory.
Best Trekking Poles: Black Diamond Alpine Carbon Z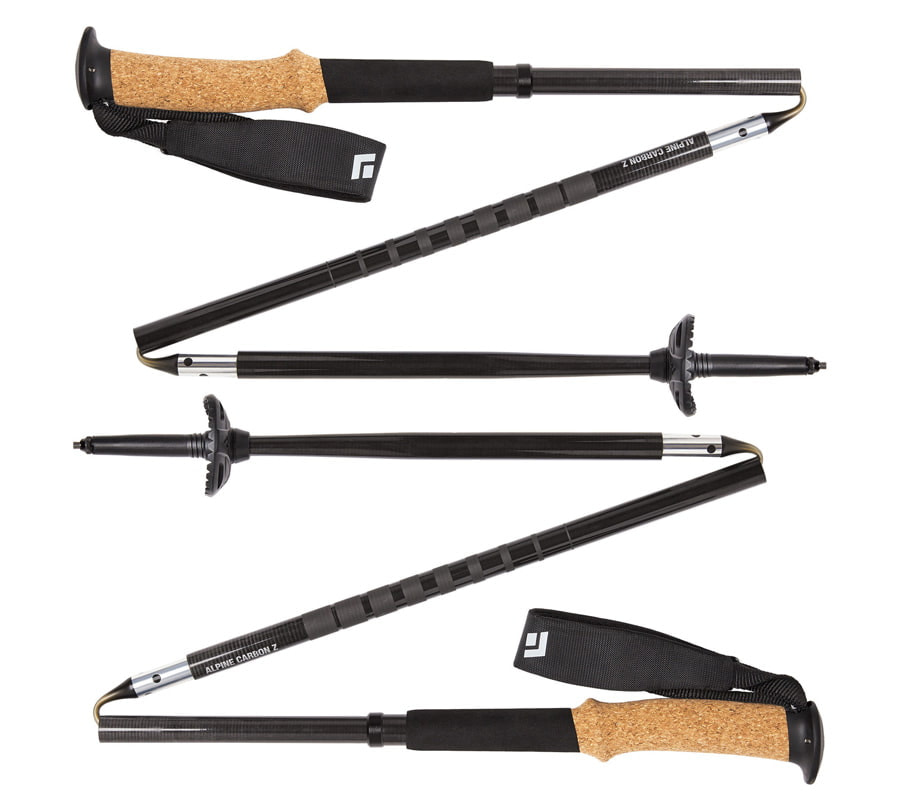 The benefits of trekking poles are endless. They increase stability on the trail, help maintain a better walking rhythm, and make long-distance hikes much more comfortable by taking the pressure off the legs.
If you're looking for a sturdy, versatile set of walking sticks, Black Diamond's Alpine Carbon Z is our pick. Featuring a foldable carbon design with a natural cork grip and dual FlickLock Pro adjustability, these premium trekking poles are strong yet lightweight, ergonomic, and easy to fold up. Though designed with mountain adventures in mind, they perform admirably on all types of terrain, year-round.
Best Multi-Tool for Hiking: Leatherman Charge Plus TTi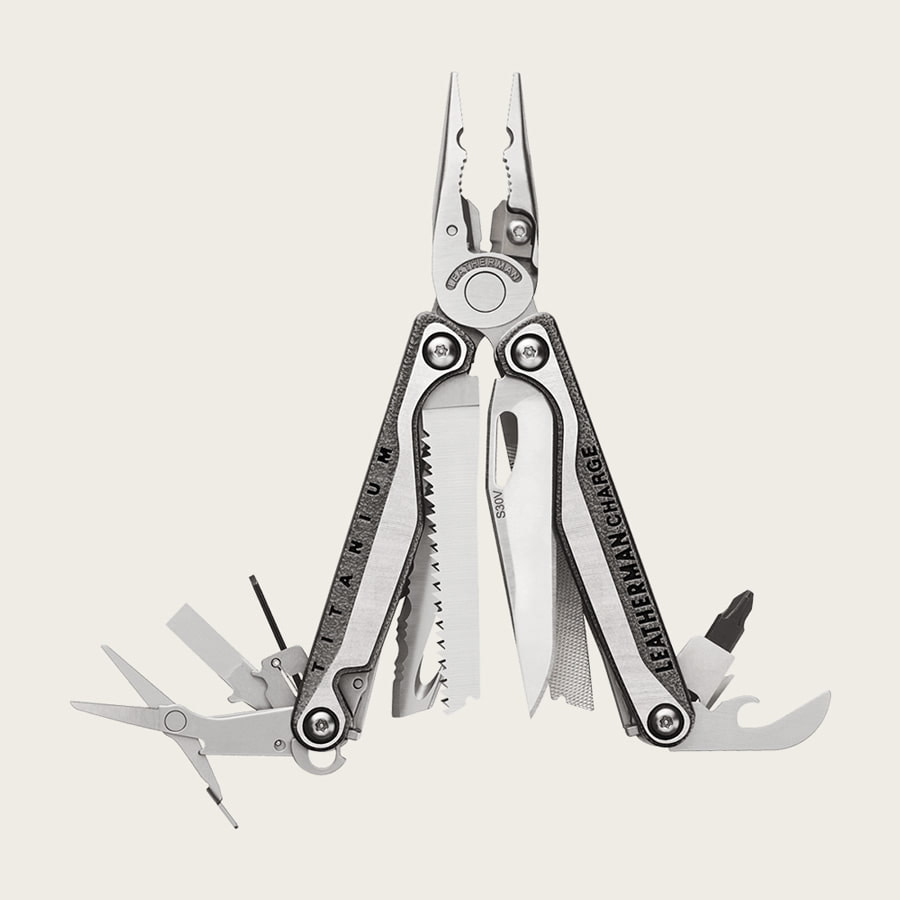 The unpredictability of the environment is part of the adventure when you're out and about, but you will be ready for anything with this top-notch multi-tool from Leatherman.
Packed with 19 cleverly selected tools, the Charge Plus TTi is bound to assist you with a myriad of tasks outdoors – from eating to surviving, and its quality is second to none. Manufactured in Portland, it sports an ultra-sharp S30V steel knife blade and indestructible Titanium handles. Extra points go to the replaceable wire cutters and the complimentary selection of bits.
Best Water Bottle for Hiking: Matador's Packable Water Bottle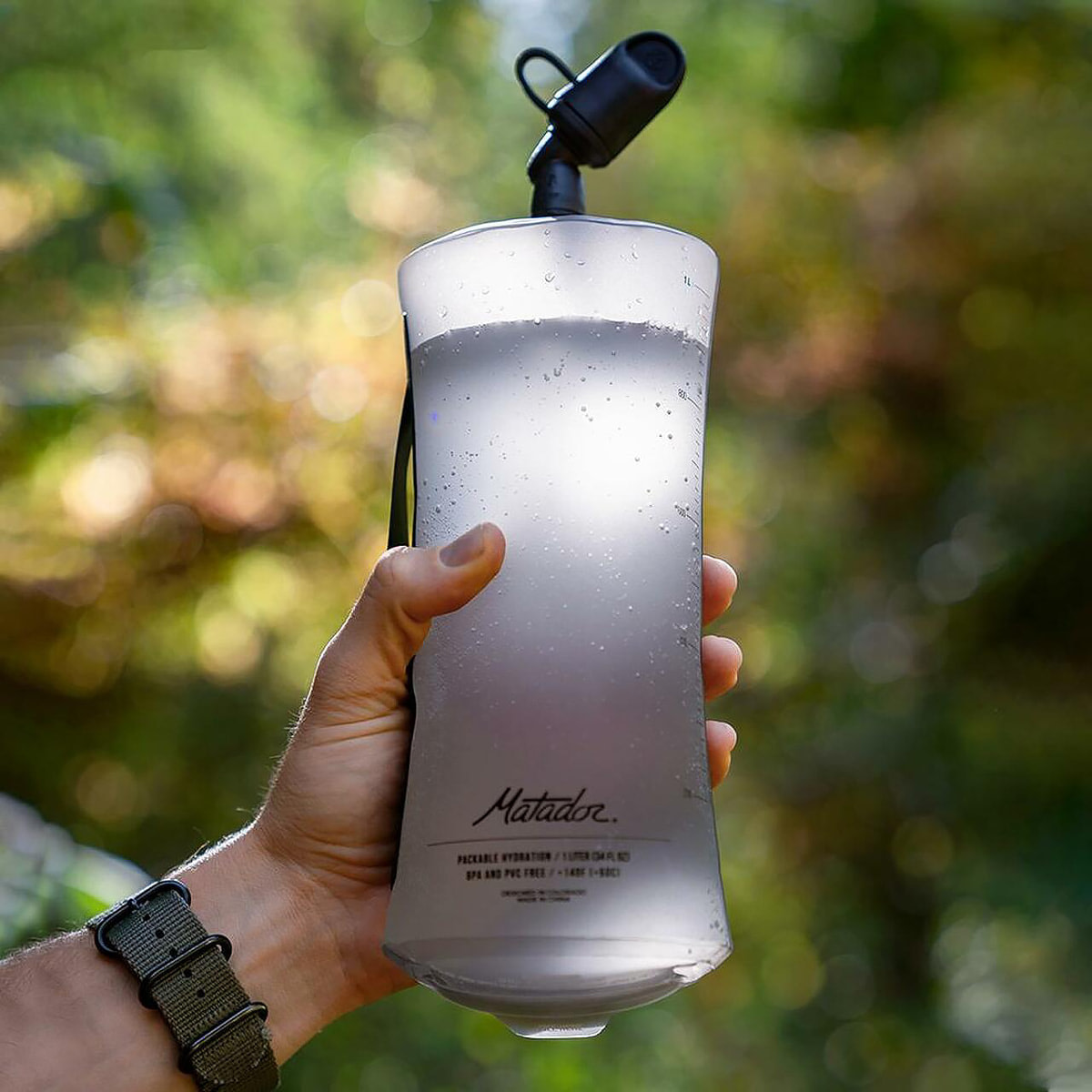 Sturdy, lightweight, and easy to clean, the Packable Water Bottle from Matador makes an ideal travel companion for outdoor enthusiasts seeking to maximize space in their packs.
Made of flexible BPA & PVC-free TPU, it's a sleek and ingenious piece of drinkware designed to fold flat when empty. It comes with a full-length straw for upright drinking and a wide opening for easy cleaning and filling, and its locking bite valve prevents leaks. The 1-liter capacity means it holds enough water to get you through a short trail without wasting any plastic.
Best Personal Locator Beacon: ACR ResQLink View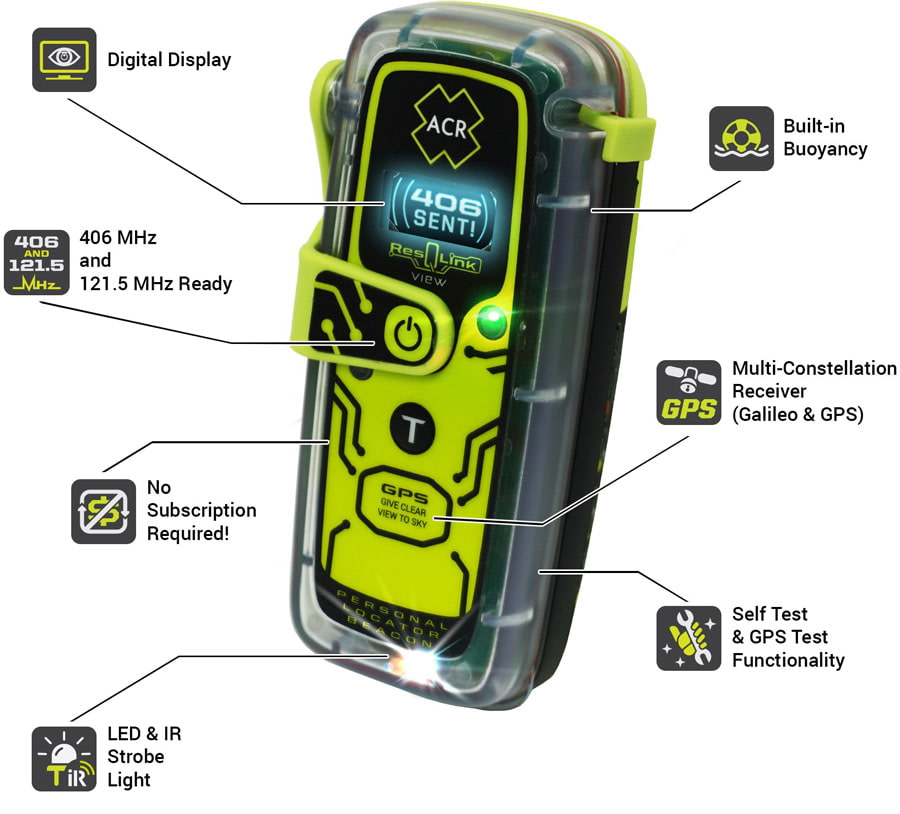 Backcountry exploration is no walk in the park. And, yes, that may require taking your safety hiking gear to the next level.
For those life-threatening situations when neither your phone nor the first aid kit in your pack are able to help, a personal locator beacon can be a lifesaver, literally. When activated, this satellite-synced device will send an emergency signal, along with your location, to the appropriate search and rescue authorities.
We like the ACR ResQLink View, in particular, for its rugged construction, top performance, and ease of use. This PLB comes with a digital display that shows the live status and GPS coordinates throughout the rescue process and utilizes 3 levels of integrated signal technology for maximum efficiency. Though pre-programmed for registration within the US, it'll work anywhere in the world, and unlike many of its competitors, it requires no subscription for use.
Best Off-The-Grid Communicator: goTenna Mesh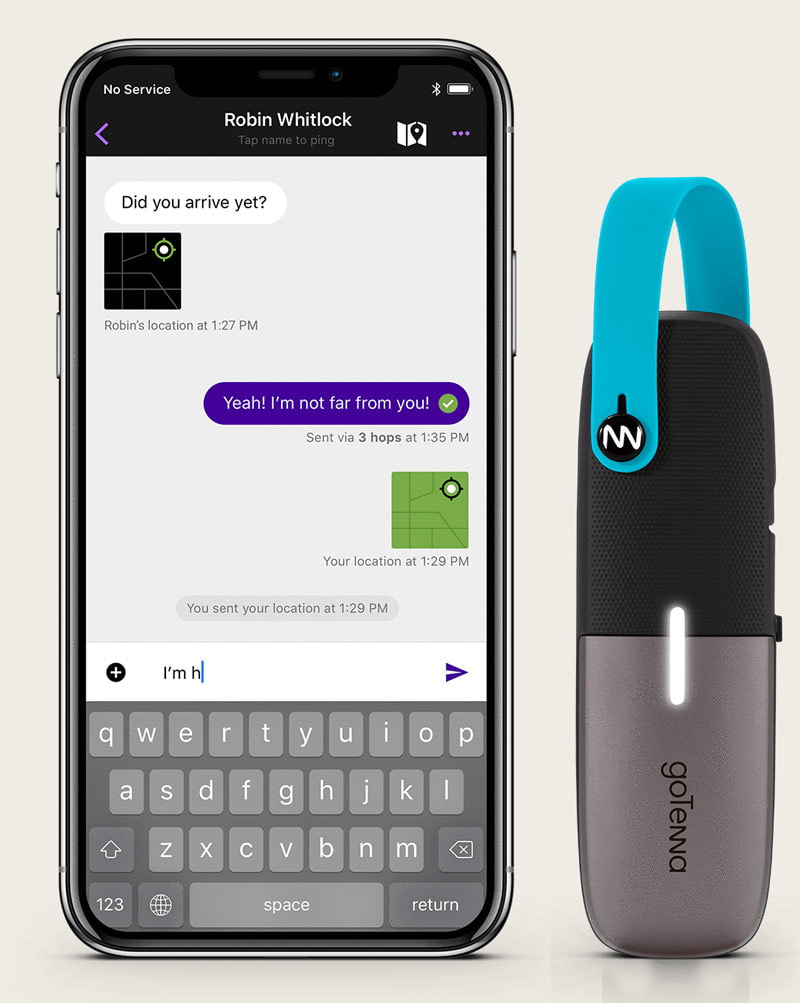 Neither a satellite messenger nor a locator beacon, goTenna Mesh is in a class of its own. Like a walkie-talkie, this off-the-grid communication tool uses radio signaling to keep users connected in remote areas where there's no service available.
The sleek gizmo connects to your smartphone via a proprietary app using Bluetooth. Then, a private mesh network creates automatically between two or multiple goTenna devices, enabling users to send text messages and GPS locations to other users up to 4 miles away.
While you can't rely on goTenna alone in case of emergency, it sure is worthy of a spot on your hiking gear list if you need a way to stay in touch in the backcountry without cell or Wi-Fi.
Best Portable Power Bank: BioLite Charge 20
The best power bank for hiking has to be lightweight, durable, and able to charge your devices multiple times. Well, that is precisely what you get with the BioLite Charge 20.
With a 5200mAh battery and a slim, durable stainless steel design, this portable charger is weather resistant and can power up your phone twice during the trip while taking up almost no space in your backpack. In fact, at only 0.82″ x 1.5″ x 3.98″ and 165g, it slides easily into a pocket.
Best Inflatable Sofa: WEKAPO Air Lounger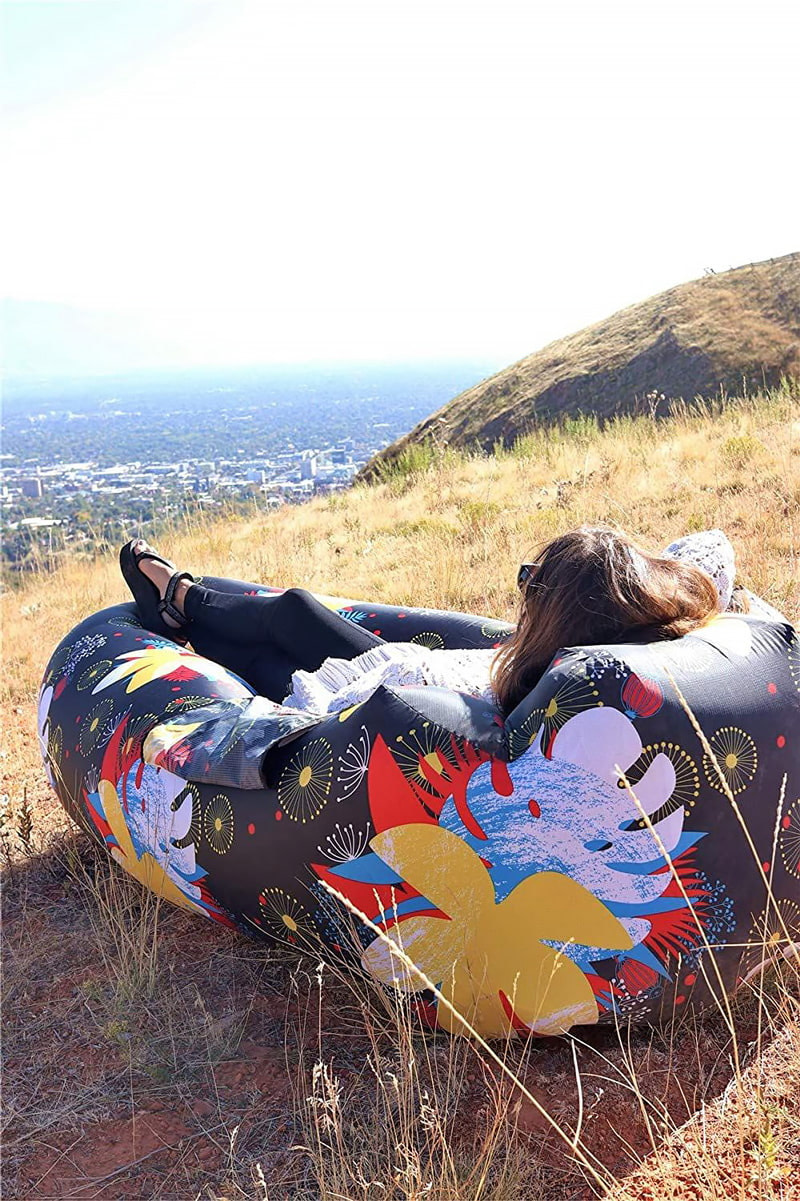 Different hiking gadgets serve different purposes. Some are meant to save our lives, others to solve basic issues we might encounter along the trail, yet others – like this cool portable couch – add a new layer of comfort and fun to our outdoor experience.
Designed to withstand dirt, water, and sun exposure, the WEKAPO Air Lounger is the perfect way to relax on trails. It only requires a few scoops of air to inflate and stays up for 5 to 6 hours. Is the added comfort worth the extra 2 lbs in your backpack? That's up to you to decide. As far as I'm concerned, any cool hiking accessory that adds to the experience ranks high on my list of must-haves.