This post contains affiliate links, which means we may receive a small commission, at no additional cost to you, if you make a purchase through these links. See our full disclosure here.
Even though we're well into the 21st century, most marketing and imagery of the world's wild spaces still cater primarily to men. Though It shouldn't be, it can still be challenging to find tech and gear that suit the specific needs of women, even though we have an equal right to enjoy the wilderness. But we often need far more than simply a pink version of a product made for men: we often have smaller frames and hands that require smaller products, or simply different priorities than our male counterparts.
A handful of companies have taken the needs of female naturalists seriously by introducing unisex products and creating gear that addresses the particular needs of women. Whether you're a beginner or an accomplished camper, you're bound to find an item or two from our list of camping essentials for women that will take your trips to the next level.
Camping Backpack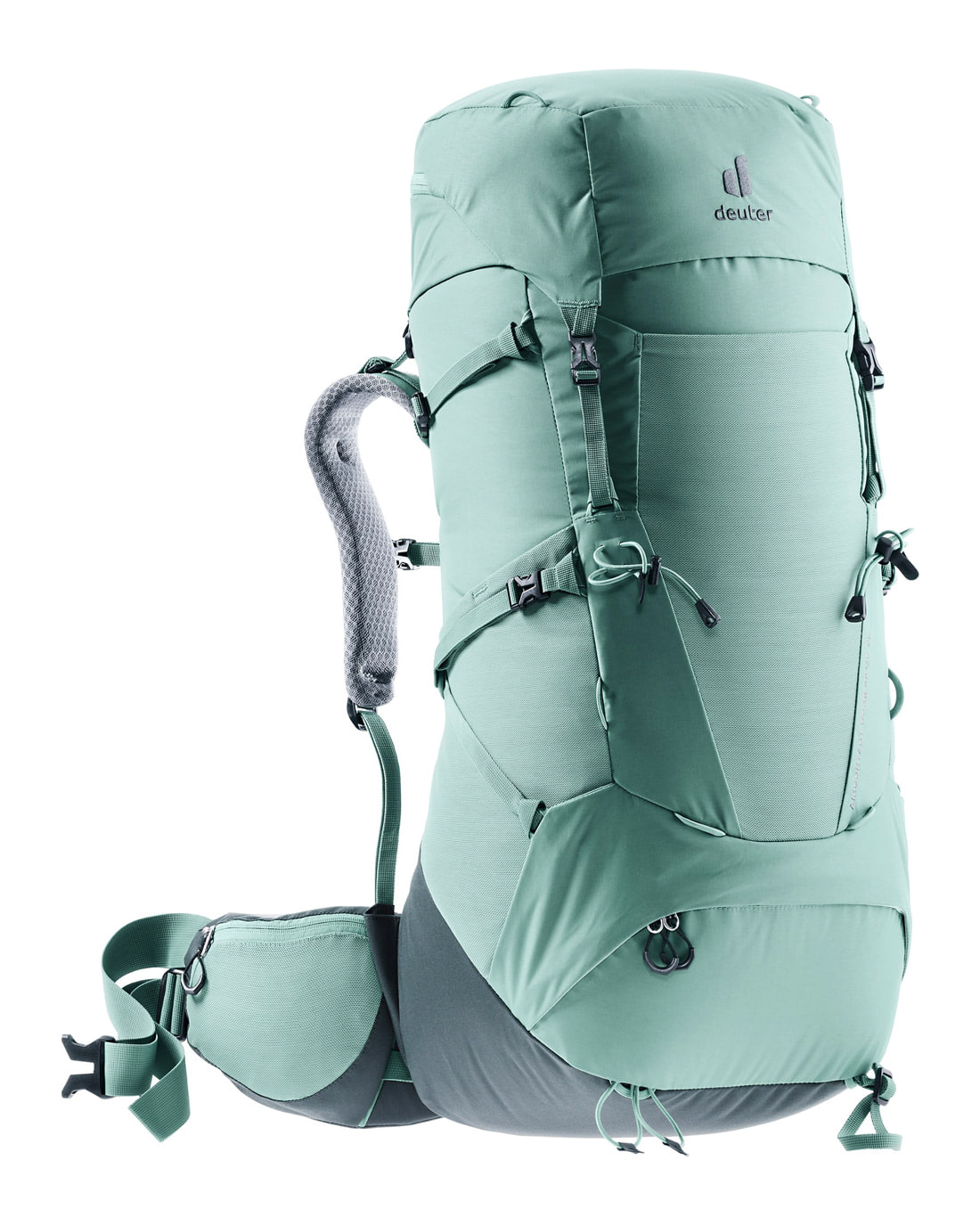 When you're getting into backpacking, a well-fitting, durable backpack is a must. The Deuter Aircontact Core 45 + 10 SL Pack solves many of the problems women frequently encounter when choosing a bag with a more appropriate height, width, and capacity for those with a more petite frame.
The hip belt is also ingeniously designed to conform to your body while still staying in place despite vigorous hiking. And its modular design ensures that you'll have room for everything you add to your kit as you progress, easily making it one of the best camping essentials for women.
First-Aid Kit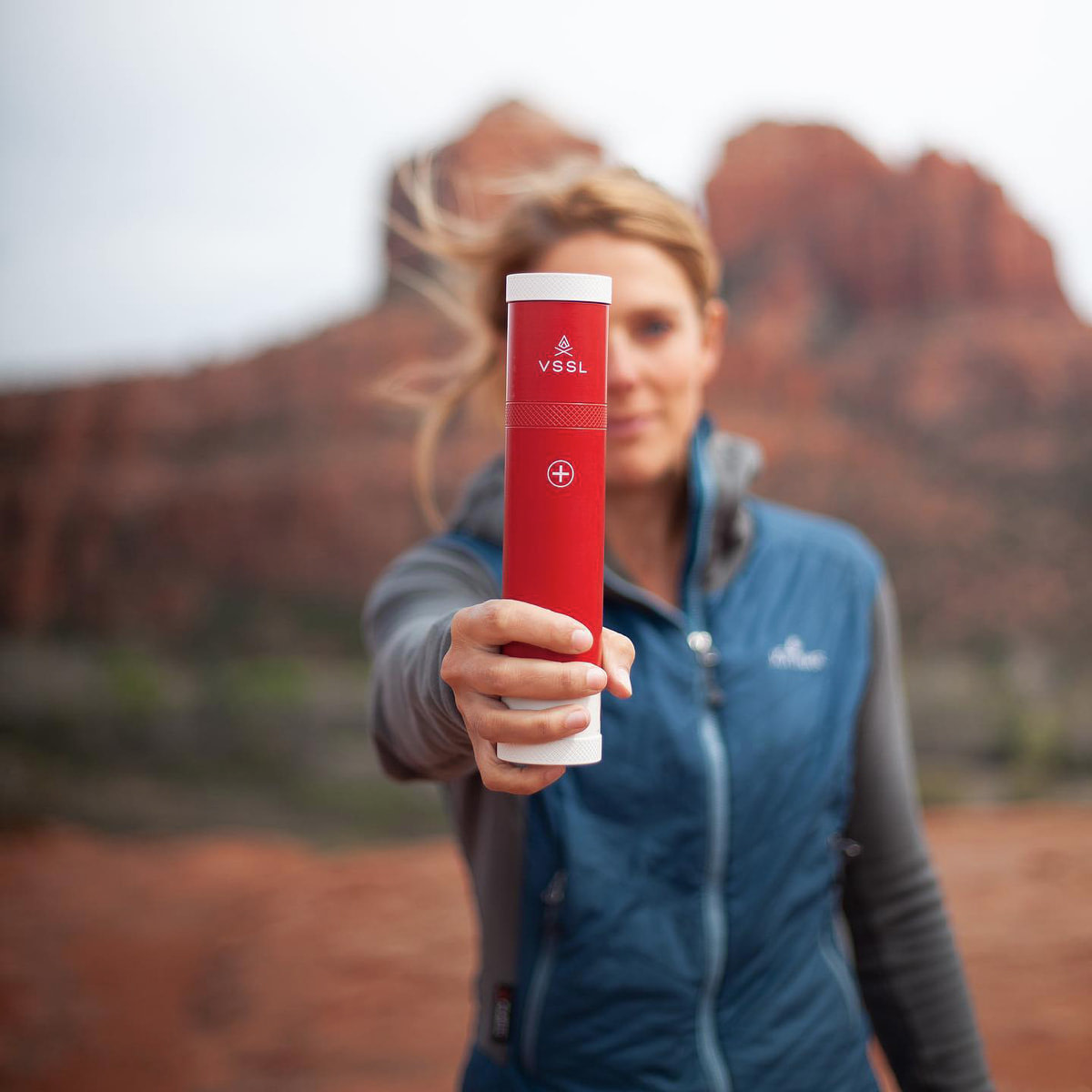 If you don't have quality first-aid supplies to take on your adventures, you'll want to check out the VSSL First-Aid Kit. Like many of their other products, the shell is crafted from aircraft-grade aluminum and is entirely water and air-tight to ensure your products remain sterile. You'll find a handy roll-up organizational caddy inside that keeps every item in its place. If you do have a minor accident out on the trail, you can easily replace some of your supplies with VSSL's refill kits.
Footwear
From a brand already world renowned for making the best travel shoes, Tropicfeel's Lava All-Terrain Sneaker is perfect for those whose journeys trend toward the adventurous.
Like their other travel shoes, these are water friendly and dry quickly, though this model has a more substantial sole, perfect for trails and uneven ground. Bonus: they are designed with materials chosen specifically to repel odors and can even be washed in a machine on a short, gentle cycle.
Lightweight Pants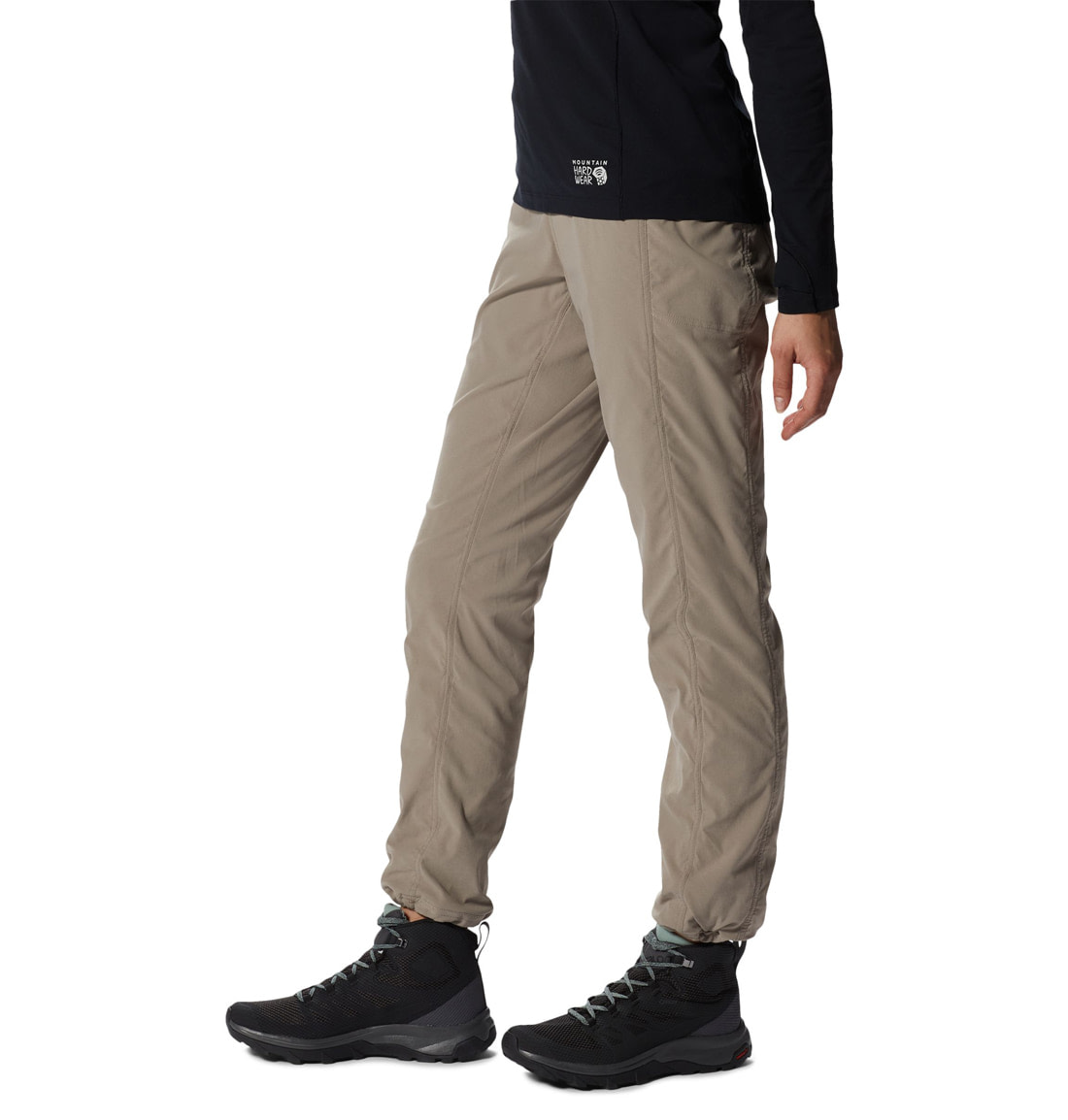 While any comfortable attire is okay if you're car camping for a day or two, investing in quality tech wear can make you much more comfortable if you're planning something more strenuous.
For hiking and backpacking, lightweight, moisture-wicking, and weather-repellent clothing like the Mountain Hard Ware Dynama Lined High Rise Pant can make or break your trip. These pants, in particular, have a lightweight shell treated to repel water but a soft interior lining, so they'll feel like your favorite sweatpants. And their high-rise fit sits securely at your natural waist to maximize maneuverability.
Insulated Hoodie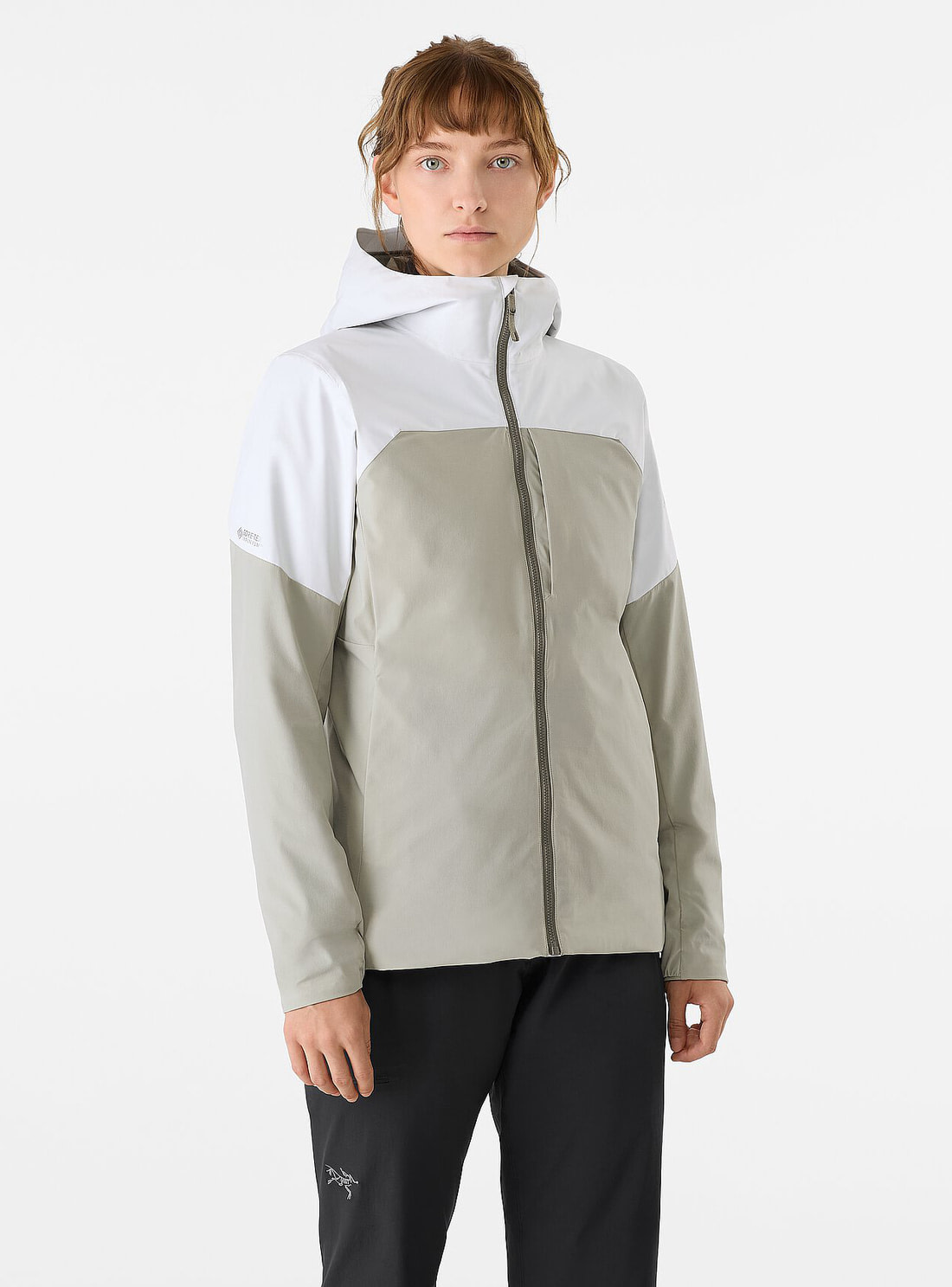 Adequate gear for inclement weather is a must, mainly if you're headed out camping in the fall, winter, or spring. Instead of buying a new kit for every season, you can pick up windproof, waterproof, insulated outer layers, starting with the Arc'teryx Proton Hybrid Hoody for Women.
This is a lightweight, breathable hooded jacket made to keep you comfortable in a myriad of conditions. You can wear it over a t-shirt or a base layer in the spring and fall or over a down hoodie in the winter when the temperatures drop.
Ultralight Travel Towel
A towel can be a bulky, cumbersome item to carry in a small pack unless you have the Matador Ultralight Travel Towel. They're super absorbent but pack down impossibly small and come with a mesh stuff sack that's lightweight and breathable. The towel itself is made of nanofibers that naturally prevent bacteria growth and dries quickly, so it's ready to use whenever you need it.
Mosquito Repeller
If you hate the feel and smell of spray-on bug repellent, the Thermacell Armored Portable Mosquito Repeller will keep mosquitoes at bay without the hassle. Unlike most electric bug repellers that use sound waves to produce sub-par results, this creates an odorless chemical-repellent mist extending to a 15-foot radius of the device. Though it uses a synthetic chemical to operate, it mimics natural plant extracts and has been thoroughly tested to be safe for people and pets.
Shelter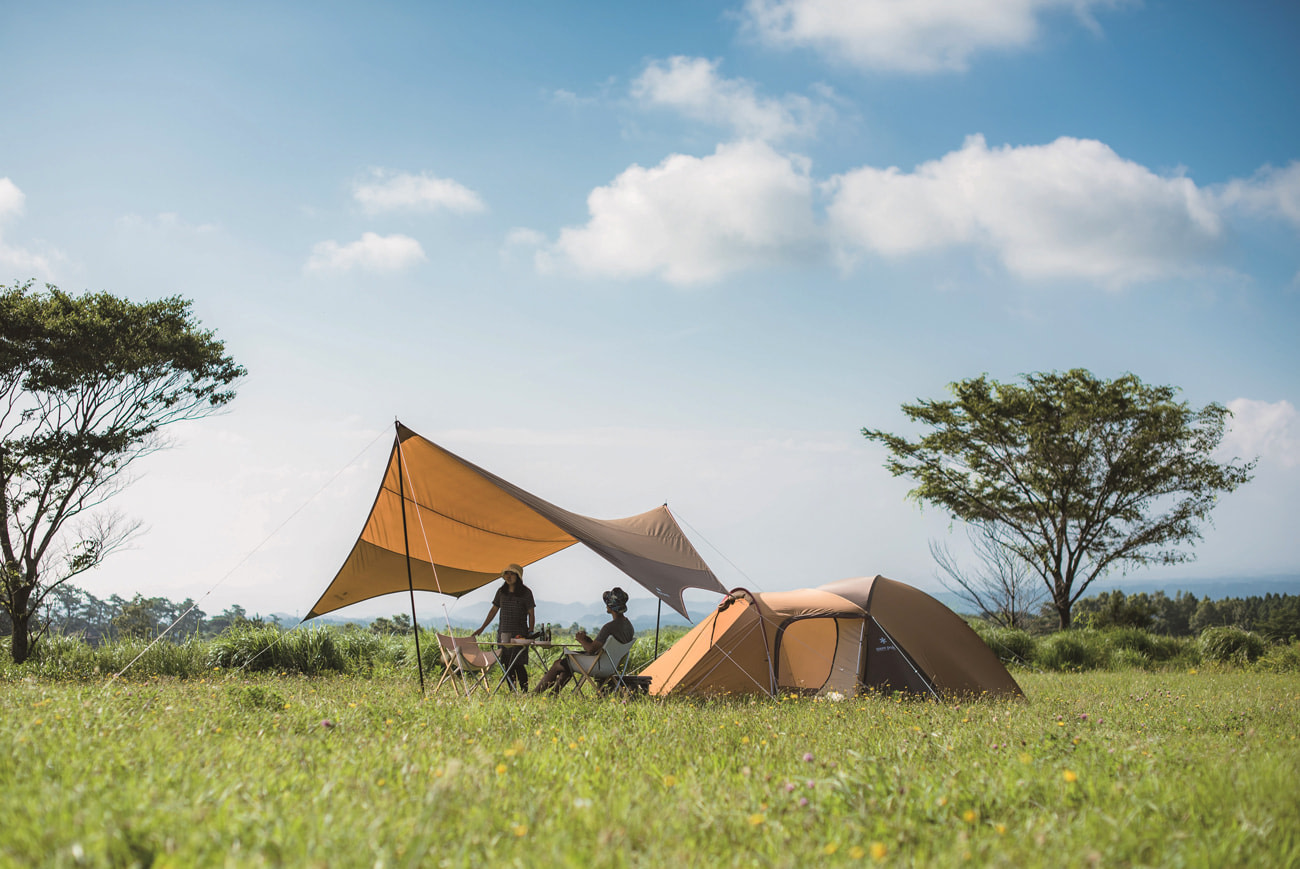 Ideal for car campers, the Snow Peak Amenity Dome S Tent is a spacious, three-season tent designed to suit even beginners. The included color-coded poles make set-up simple and intuitive, and the waterproof rainfly and floor make it ready to use right out of the package.
It comfortably sleeps two people, though the front vestibule gives you extra room to store your packs or put a small table and chairs to keep out mosquitos or rain during the day. And it comes with a stuff sack, so it's easy to disassemble and store, even in small spaces.
Sleeping Bag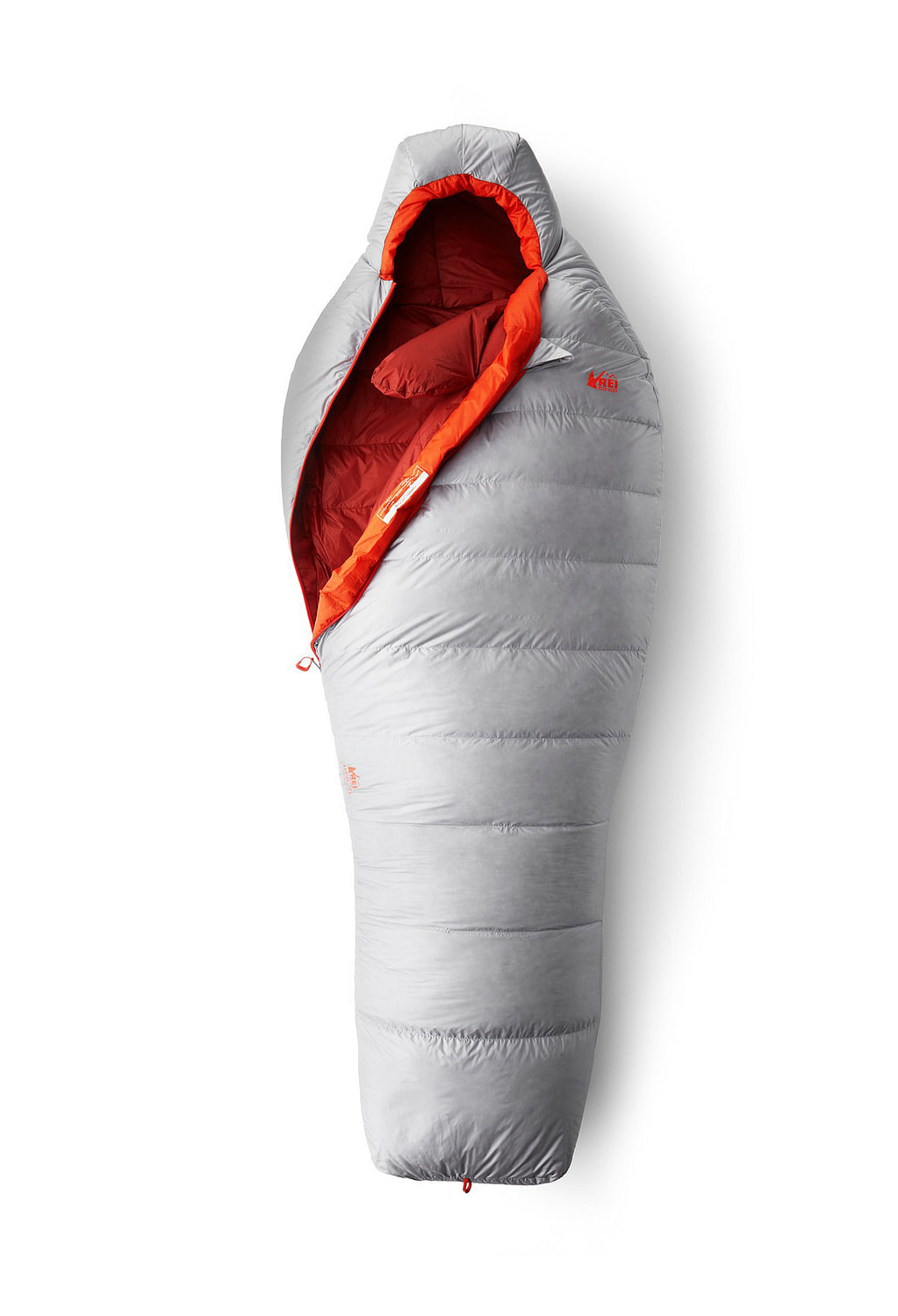 A quality sleeping bag can make or break your camping experience, so you should always invest in the best quality bag you can. The Women's Magma 30 Sleeping Bag from REI Co-op will please even experienced campers looking for an upgrade, especially because it has several features designed specifically for women's bodies.
By slightly adjusting the typical mummy bag shape to create a narrower void just below the hood and more room around the hips, they've managed to increase thermal efficiency to keep you toasty while you sleep.
Inflatable Camping Pillow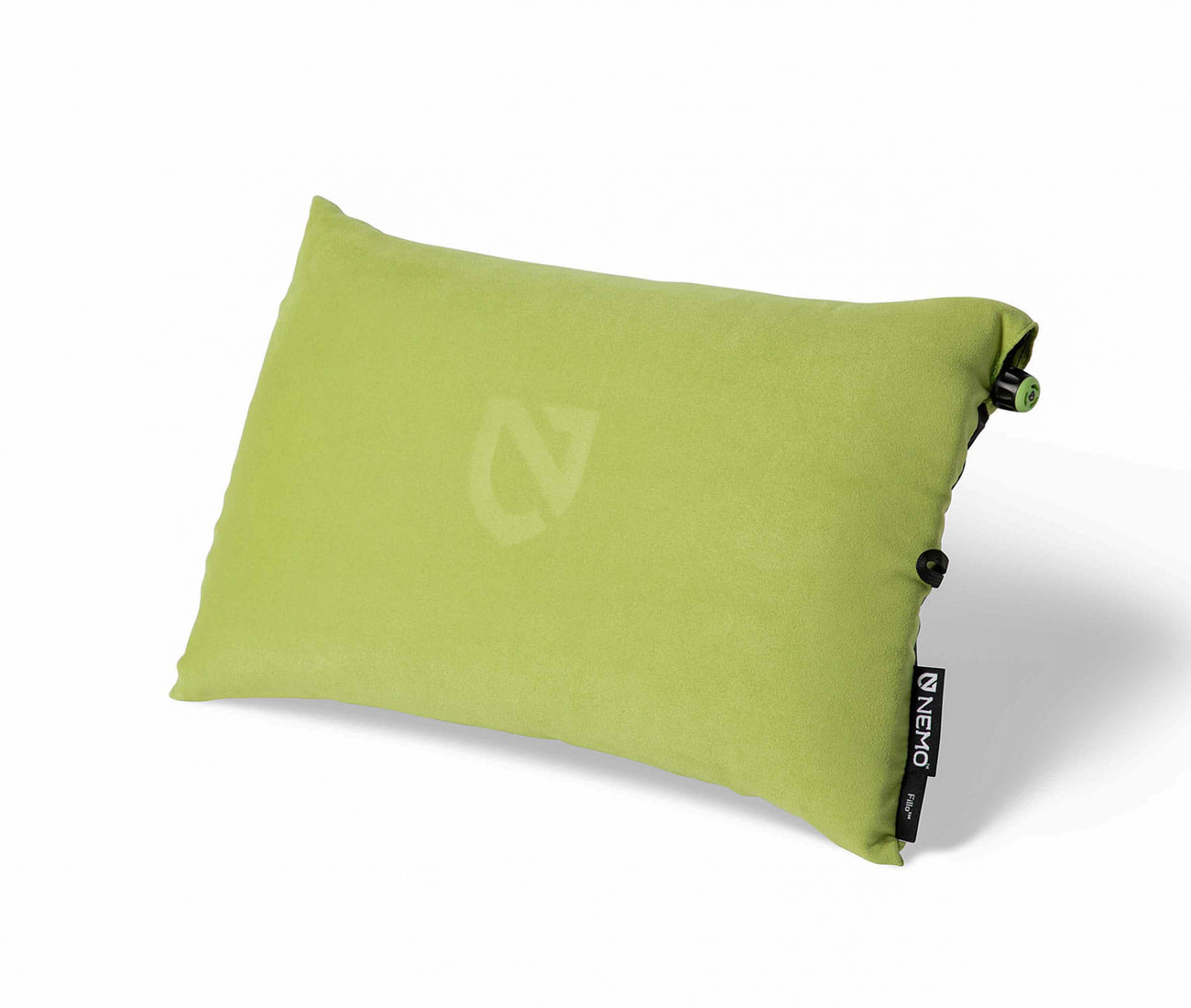 Designed to give you the most comfortable sleep in the great outdoors, the Fillo Backpacking & Camping Pillow combines the comfort of foam with the portability of an inflatable to create the perfect pillow for sleeping under the stars.
The Fillo's ingenious design includes a layer of memory foam and latex that surrounds a baffled, inflatable core to reduce pressure points where you rest your head and neck. Despite feeling nearly like your pillow at home, it still packs down super small, which will appeal to backpackers and thru-hikers.
Multi-Tool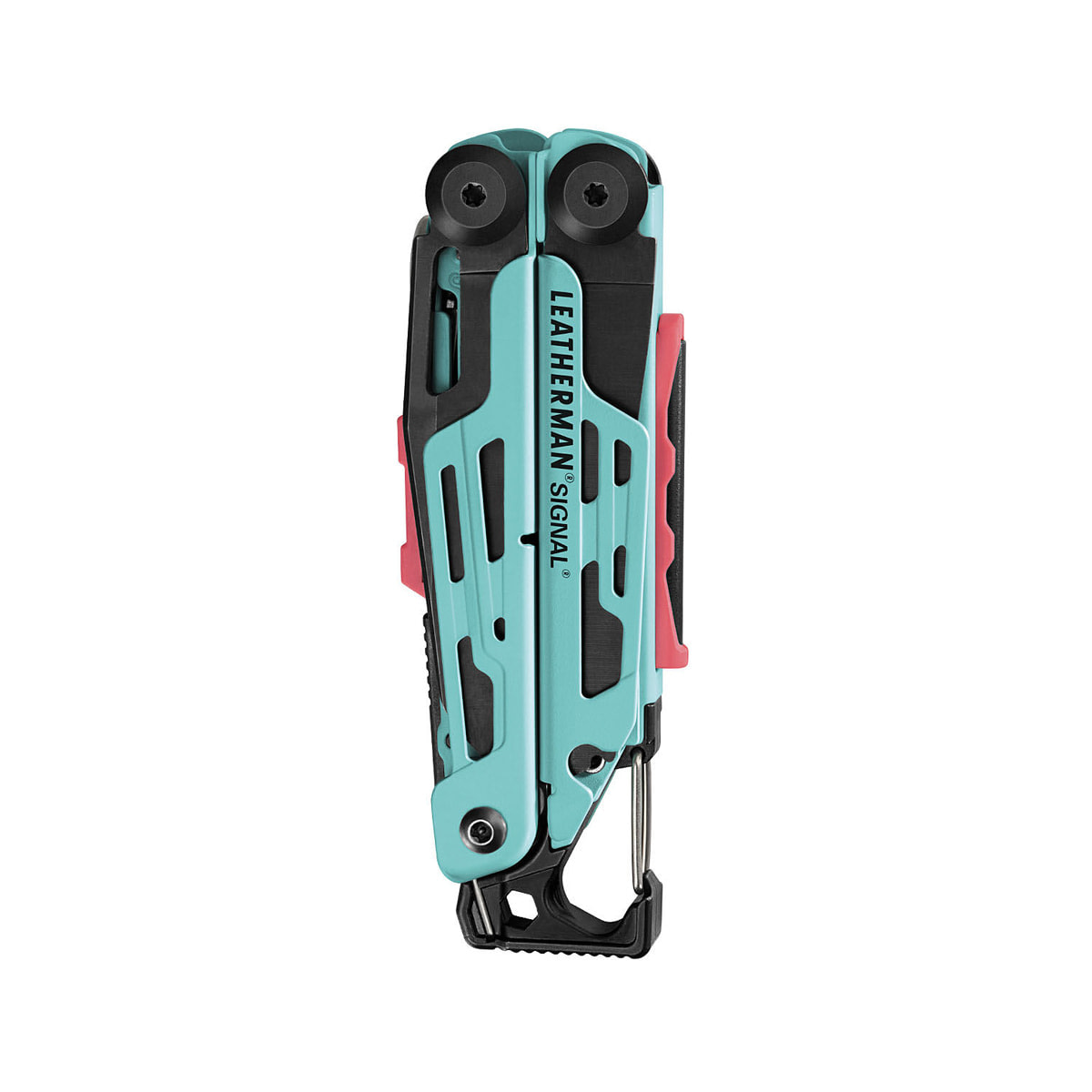 With several features perfect for camping, the Leatherman Signal Multi-tool can replace several items from your camping list in a tiny, 4 1/2-inch package.
Of the 19 tools carefully sandwiched into the device, all of them may come in handy, but a handful are perfect for camping. It has a ferrocerium rod to start campfires, a safety whistle to shoo away small animals, can and bottle openers, and even a hammer to drive tent stakes. You'll find a carabiner clip at one end, so it easily attaches to your belt loop or pack.
Cooking Utensils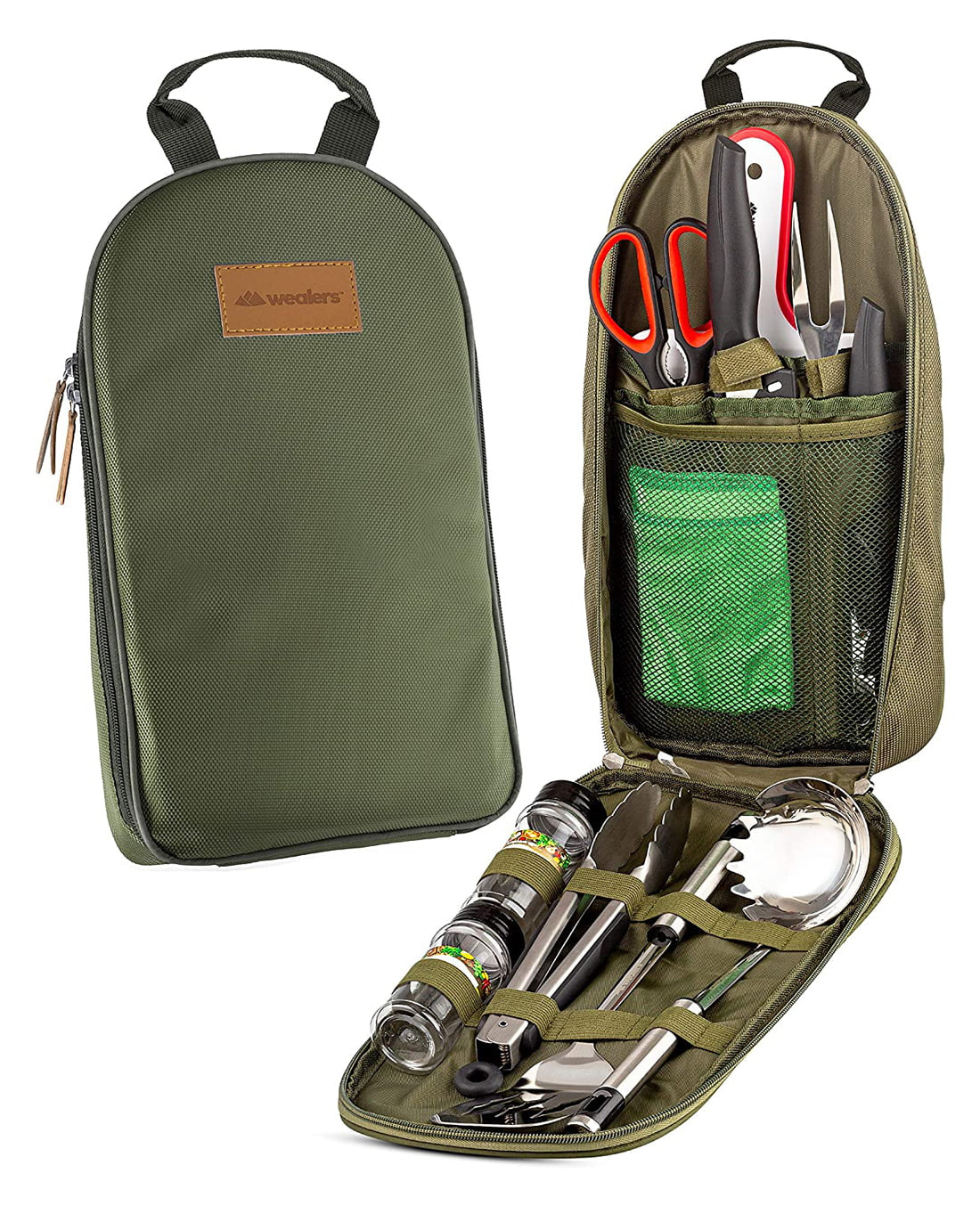 One of the most critical parts of any camping trip is cooking your meals, though you'll need to build your arsenal if you haven't already. In addition to a couple of aluminum pots and pans, you'll need a few utensils to make everything go efficiently.
The Wealers 11 Piece Camp Cooking Utensil Set contains virtually every utensil you might need to prepare a meal outdoors and comes in a case to keep all the items organized and portable. There are also a few items you may not expect but will probably appreciate on your trip, like spice containers, a camp towel, and even a wine key.
Portable Espresso Maker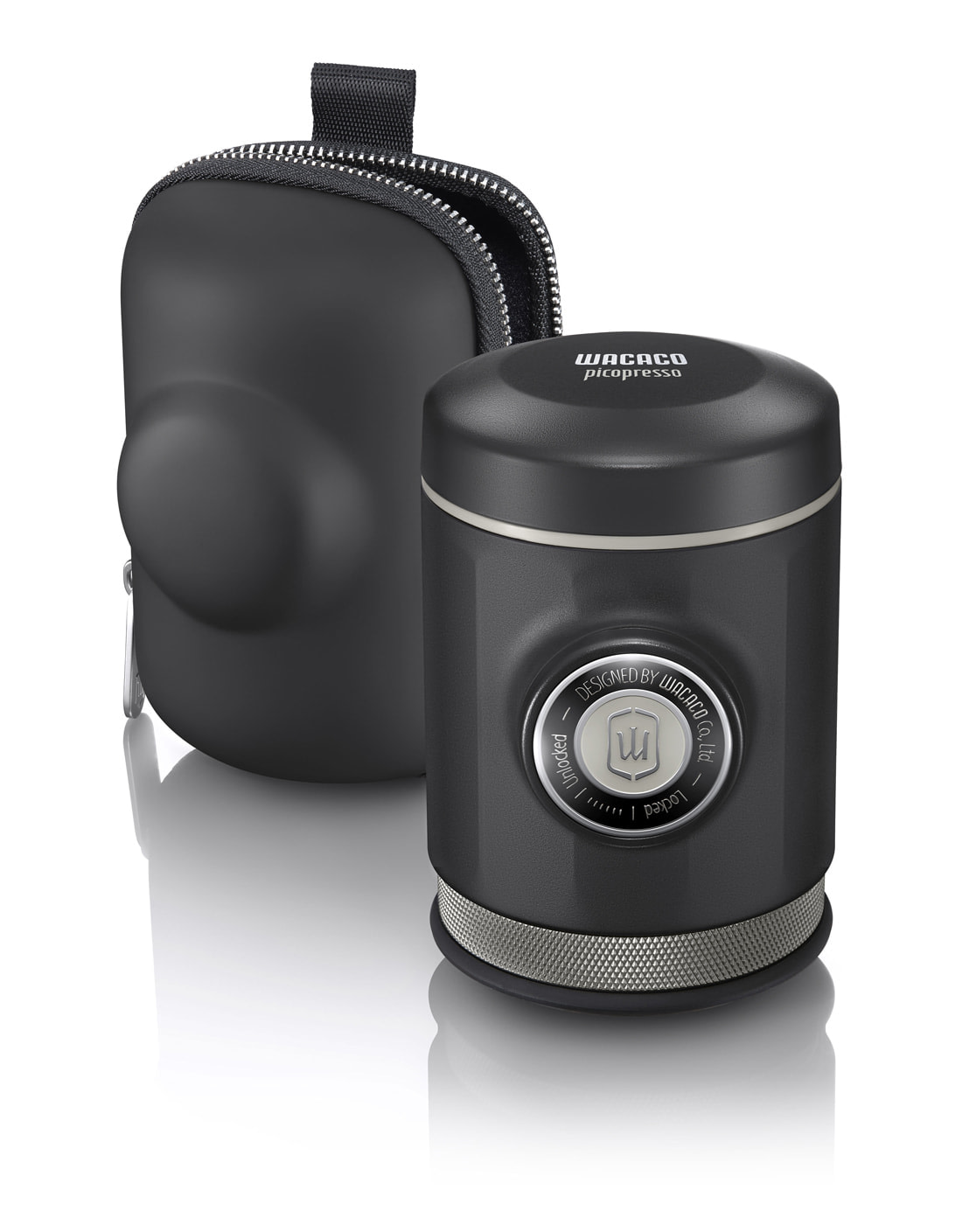 If your morning espresso is a must regardless of where you are, you can tuck the WACACO Picopresso Portable Espresso Maker into your pack for the perfect coffee at your campsite. Combined with finely ground espresso and boiling water, you can make the perfect morning cup without electricity or even batteries. It works with a simple hand pump that mimics the action of a full-sized machine.
The results are spectacular for any home machine – let alone one this size – and with a short learning curve, you can easily use it to pull rich, flavorful espresso with a thick crema every time. It even comes with a compatible carrying case to make it easier to tote on the trail.
Headlamp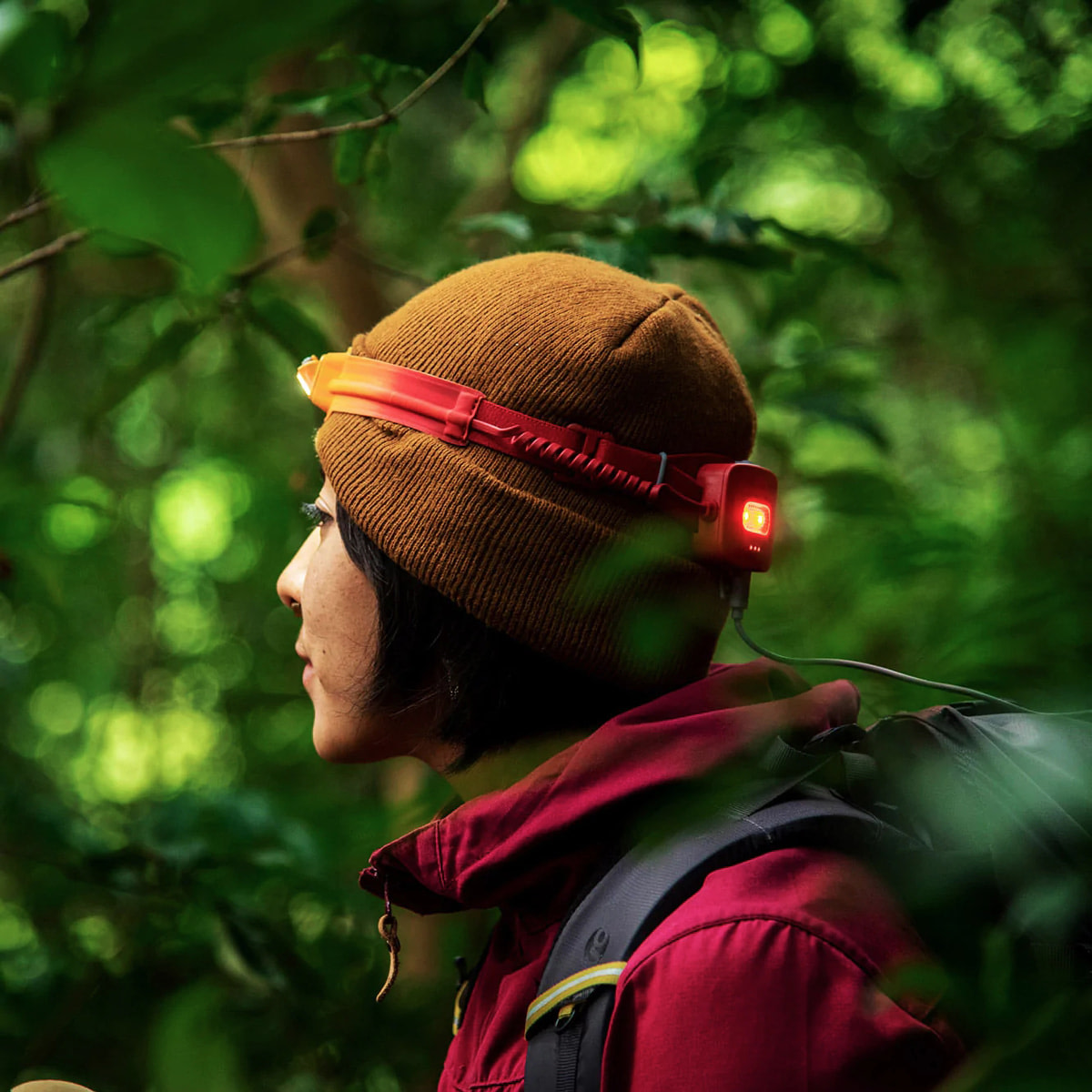 Even if you're unaccustomed to wearing a headlamp, the BioLite HeadLamp 425 will feel almost like wearing nothing while delivering a shockingly bright, hands-free beam. With a profile of only ten millimeters, this is a far cry from bulky flashlights and body-mounted floodlights. It isn't prone to bobbing or swaying even while mountain biking or trail running. In the rear, a red indicator lamp keeps you visible to anyone approaching from behind.
Female Urination Device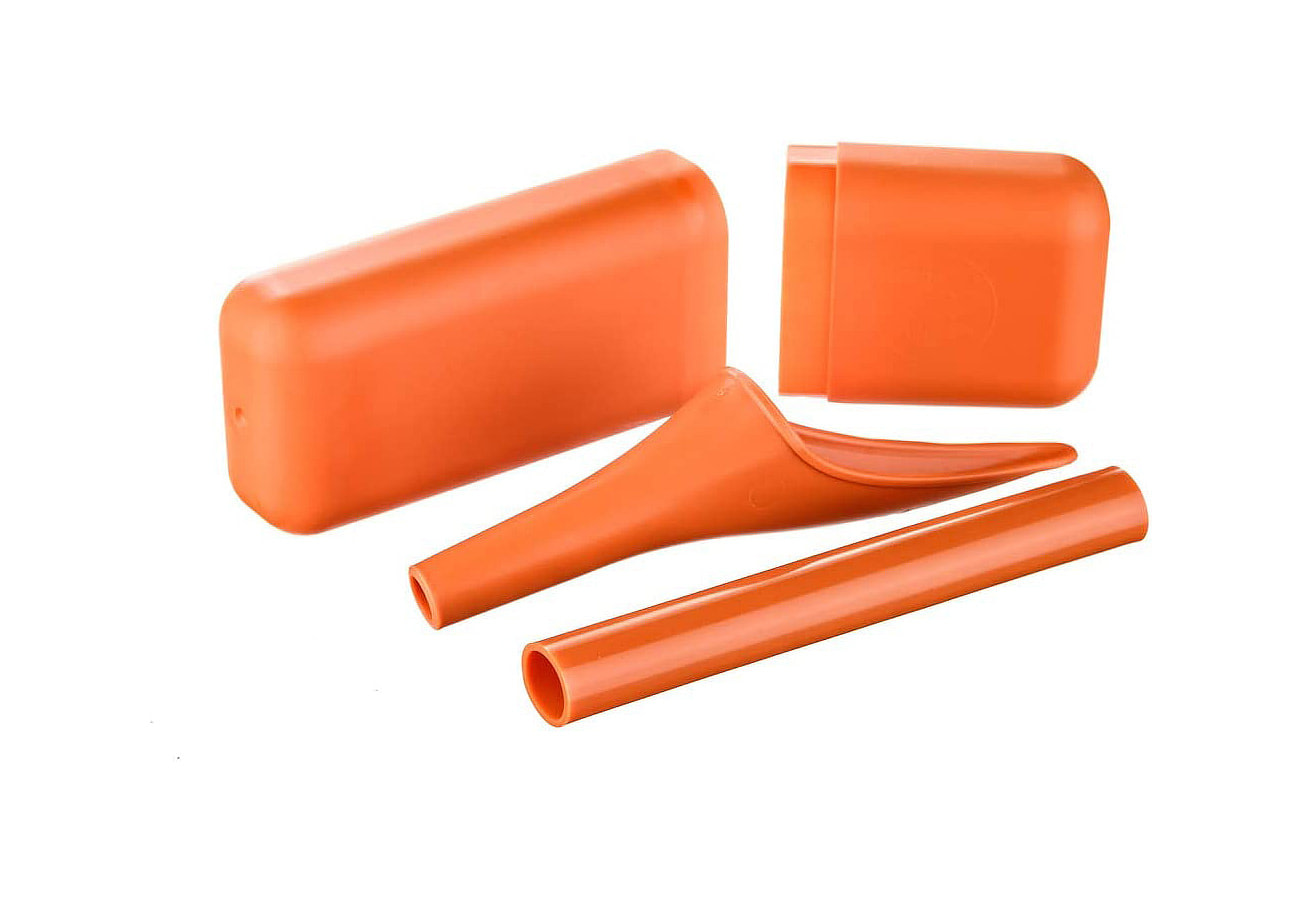 When you're laden with your backpack, draped in layers, and swathed in a parka, stripping down to your skivvies to take a wee can feel ridiculous. Enter the SheWee Extreme Reusable Pee Funnel, which lets you take a leak without leaving your derriere bare.
Once you've learned how to use it (many users recommend mastering it in the shower before heading out in the wild), you'll quickly realize why so many consider it a camping must-have for women. Bonus: it comes with a matching travel case to make "going" on the go even easier.
Water Bottle Filter & Purifier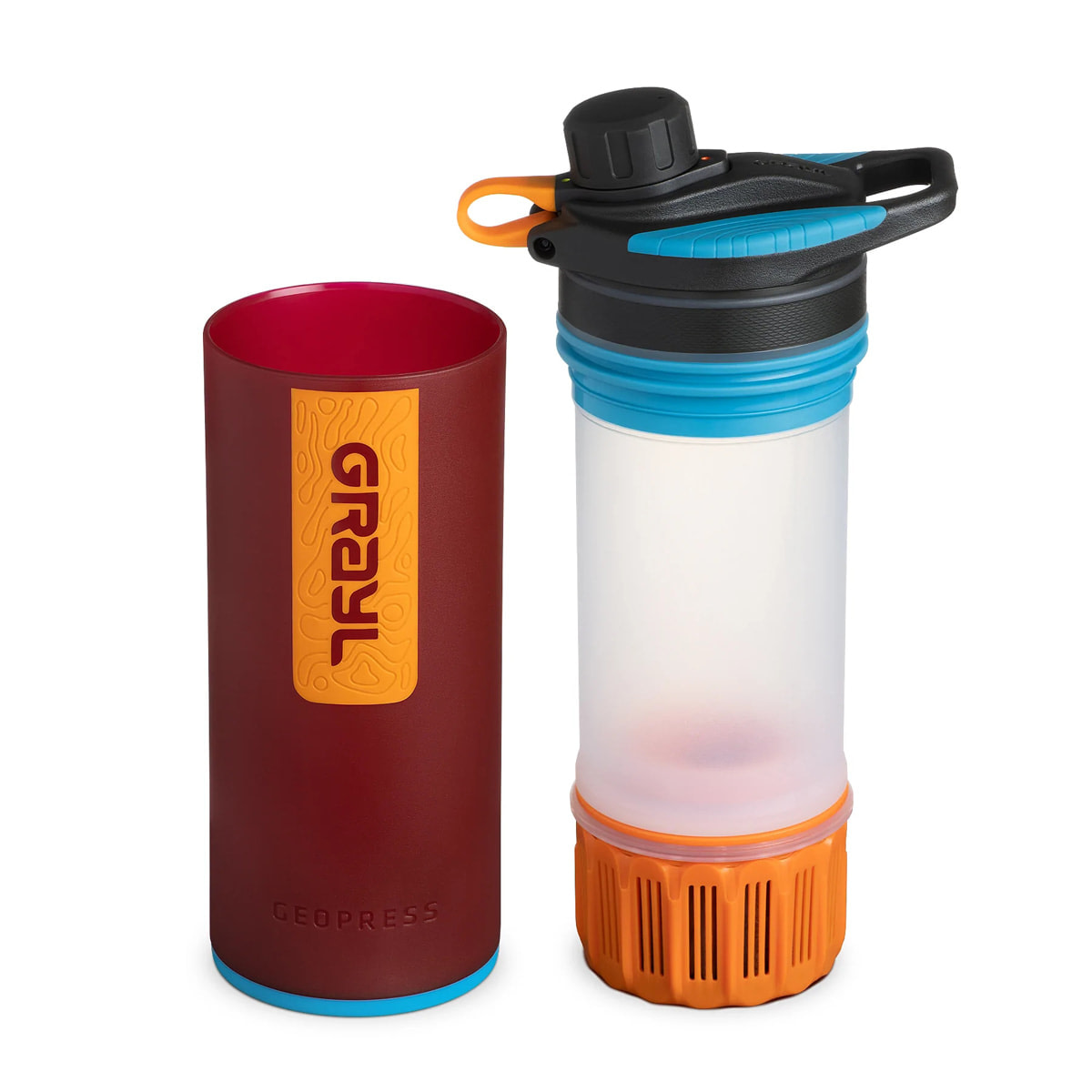 If you're venturing into thru-hiking and backcountry camping, a water purification device is your number one priority. All skill levels will appreciate a simple, effortless, and effective system like the 24oz GeoPress Purifier.
Using a powerful filter that removes almost 100% of waterborne pathogens and filters heavy metals, weird flavors, and microplastics, you can enjoy a refreshing bottle of clean, healthful water in only 24 seconds. It operates with an innovative sleeve design that doesn't require extra hoses or parts, and you can use it in any freshwater source, like a lake or stream.
Solar & Portable Power Source
If you've struggled with flimsy and ineffective solar phone chargers in the past, the BigBlue 3 USB-A 28W Solar Charger will be a game changer.
Though it's larger than other solar external batteries, it can charge up to three devices at once, folds up to the size of a tablet, and is only a little over an inch thick. Whether you're a shutterbug that needs to keep your camera batteries juiced or need your GPS for a days-long hike, this is a reliable option to keep your devices at the ready.