This post contains affiliate links, which means we may receive a small commission, at no additional cost to you, if you make a purchase through these links. See our full disclosure here.
Whether you've booked that photography trip you've been waiting for, or just want to up your Insta game with perfect shots of your adventures around the world, one thing's for sure: you need to pack your bag with the right stuff.
To really enhance your travel photography and make it more comfortable, you're going to need more than just some extra batteries, spare memory cards, or a wireless remote shutter. If you're into landscape photography and spend a lot of time in remote areas, you can't leave home without a lightweight, high-quality tripod, or a powerful portable charger. On the other hand, a great gimbal will elevate your filmmaking to the next level, while a clever portable LED light will expand your creative possibilities.
The best photography gear should be compact, light, and portable, but also durable enough for the outside world, functional for your needs, and, if possible, as versatile as you are.
From everyday camera essentials to cool gizmos that will make your craft stand out, we've rounded up the best travel photography accessories in 2021.
Best Photography Backpack: NOMATIC McKinnon Camera Pack 35L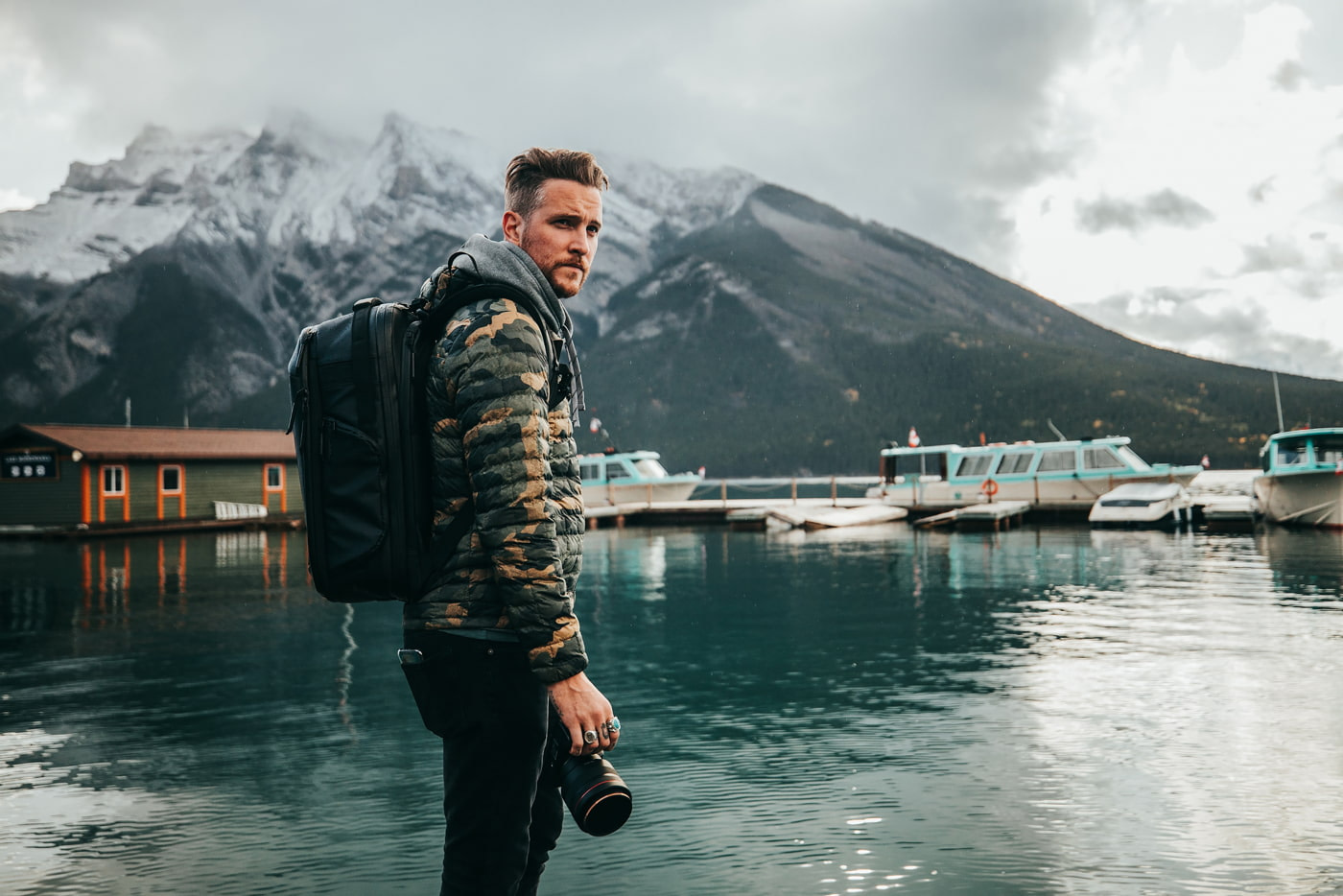 As a photographer, one of the first things that you should have in your arsenal is a good quality bag to hold all your precious camera gear essentials and then some.
Meet the McKinnon Camera Pack 35L, a top-notch photography equipment backpack created in collaboration with renowned photographer and filmmaker Peter McKinnon. With its thoughtful, expandable design, dedicated clothing compartment, and endlessly customizable folding dividers, the functionality and versatility of this bag is second to none. Add in quick camera access, an external 15-inch laptop pocket, and a full internal suspension system designed to lighten the load, and you have the best camera backpack for travel. As a plus, it's tough as hell, meets carry-on size limits, and looks awesome!
Best Travel Tripod: Peak Design's Carbon Fiber Travel Tripod
Whoever told you travel tripods might not offer the same levels of stability as regular ones, probably never got the chance to use Peak Design's Travel Tripod.
The guys at Peak Design are known for creating some of the most clever and innovative travel products and camera accessories out there, and their first-ever tripod is unlike any other on the market. I have been testing the shockingly light carbon version for a few weeks now, and it certainly exceeded all my expectations.
Four years in the making, this brilliant tool mixes high performance with ultra-portability, making it an ideal photography tool for professionals and amateurs alike. Its revolutionary design prioritizes spatial efficiency and makes deploying and setting up a breeze (under 20 seconds). It also incorporates a unique, low-profile ball head that offers 360-degree adjustment, a tiny quick-release Arca-Swiss plate, and a hidden smartphone mount. Though not much bigger than a water bottle when folded down, it extends to 58.5 inches tall and can support up to 20 pounds.
Sexy, steady, and extremely easy to maneuver/carry, it's the absolute must-have product in my camera bag and I cannot imagine a photography trip without it. Stay tuned for a full review coming soon!
Best Backup Device: Gnarbox 2.0 SSD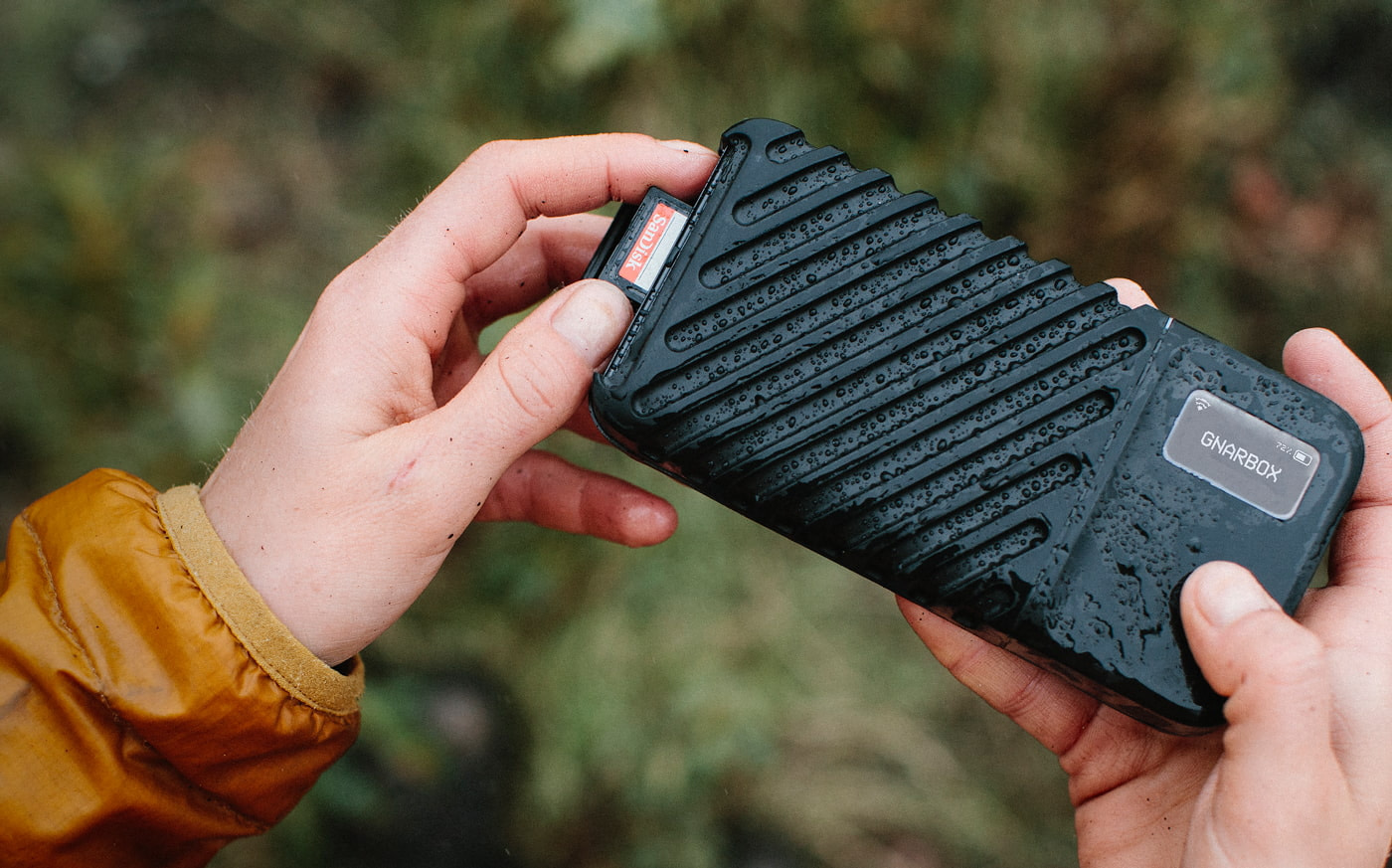 Keeping your digital images safe on the road is a big deal, that's why a backup device is a must-have photography accessory. And while there are tons of external storage solutions on the market, few of them are as badass as the GNARBOX 2.0 SSD.
Designed to work independently of a computer, this rugged, versatile gadget is dust/splash resistant and packed with clever features like a removable battery, a built-in Wi-Fi connection, and a mini OLED screen for on-device management. Much more than just a simple portable drive, it comes with a fully integrated processor and a couple of apps that enable instant content editing in the field. As well as storing files and preview RAW images, you can also organize your files and view high-definition images and videos on any HDMI-accessible screen.
The GNARBOX 2.0 SSD is available in 128GB, 256GB, 512GB, or 1T capacities and is equipped with two USB-C ports, an SD card reader, and a micro HDMI port. It also syncs with Dropbox and integrates with third-party apps like LumaFusion and Adobe Lightroom for easy on-the-go editing.
Best Portable Photography Lighting: Lume Cube Panel Go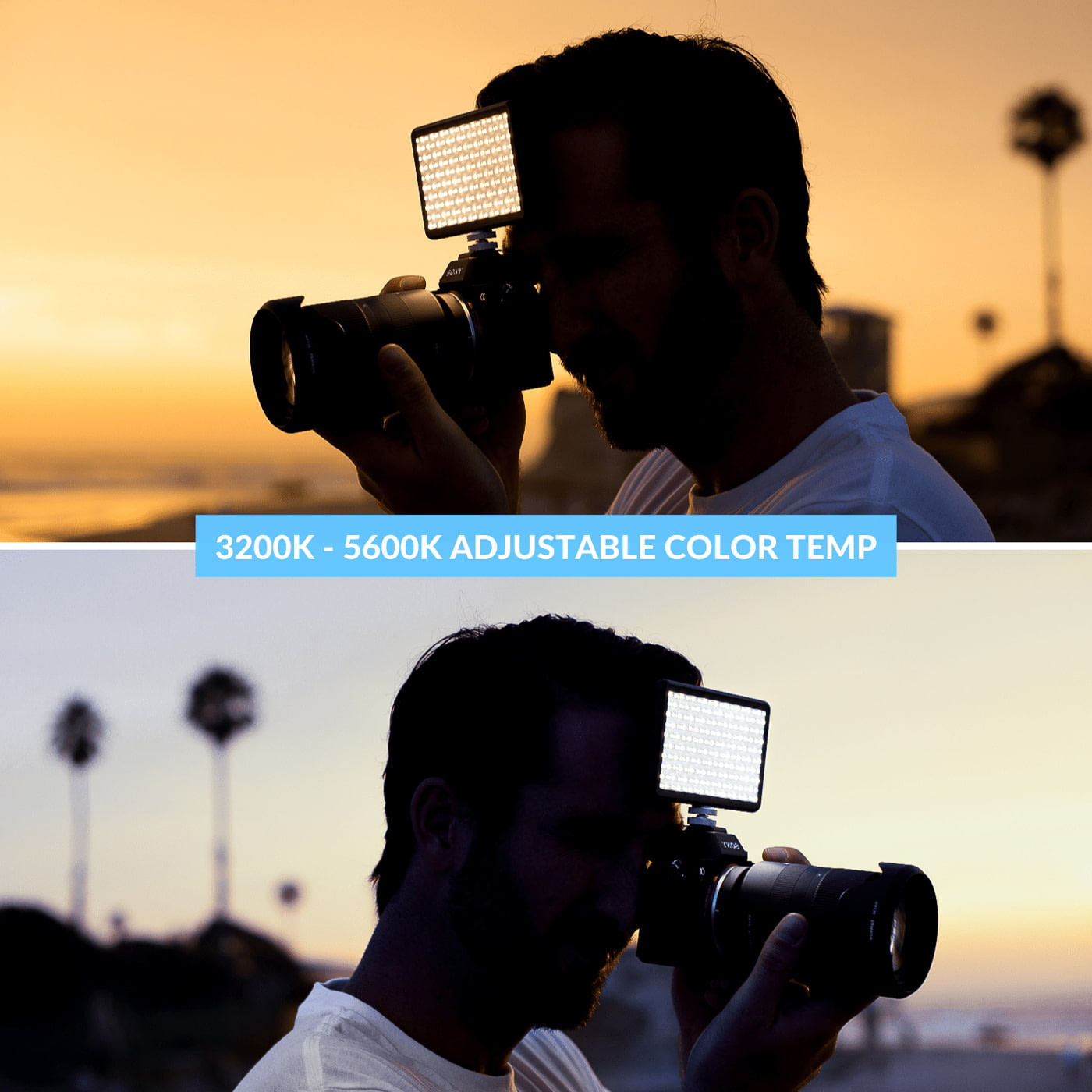 Lighting is one of the most important elements in photography. At the same time, different photographic situations require different lighting kits. For example, if you're on location with no access to an electrical outlet, you'll need a portable lighting solution. That's where the Lume Cube Panel Go comes in.
Designed with traveling content creators in mind, this battery-powered bi-color LED light is roughly the size of a smartphone but packs a punch. It offers 3200K to 5600K light adjustable in increments of 5% and comes with an intuitive LCD control screen that shows battery level, color temperature, brightness, and run time. At 100% brightness, the light runs for approximately 90 minutes, and on low power for up to 16 hours. More than that, the pocket-size device doubles as a power bank for charging your phone and camera, which makes it a must-have in your travel photography arsenal.
Best Camera Cleaning Kit: ZEISS Lens Cleaning Kit
When you're out and about capturing the perfect landscape photo, the last thing you want is a fingerprint or a grain of sand compromising the quality of your work. My favorite solution to this problem is the ZEISS Lens Cleaning Kit.
This complete set comes from the world's leading manufacturer of precision optics, contains everything you need to professionally clean your lenses, and is accompanied by a practical travel case for hygienic storage during trips. In addition to a 1 oz bottle of cleaning fluid and a microfibre cleaning cloth, there's an air blower and a lipstick-style cleaning brush to keep your camera dust-free, as well as 10 individually wrapped moistened lens wipes ideal for on-the-go use.
Best Portable Charger: Anker PowerCore+ 26800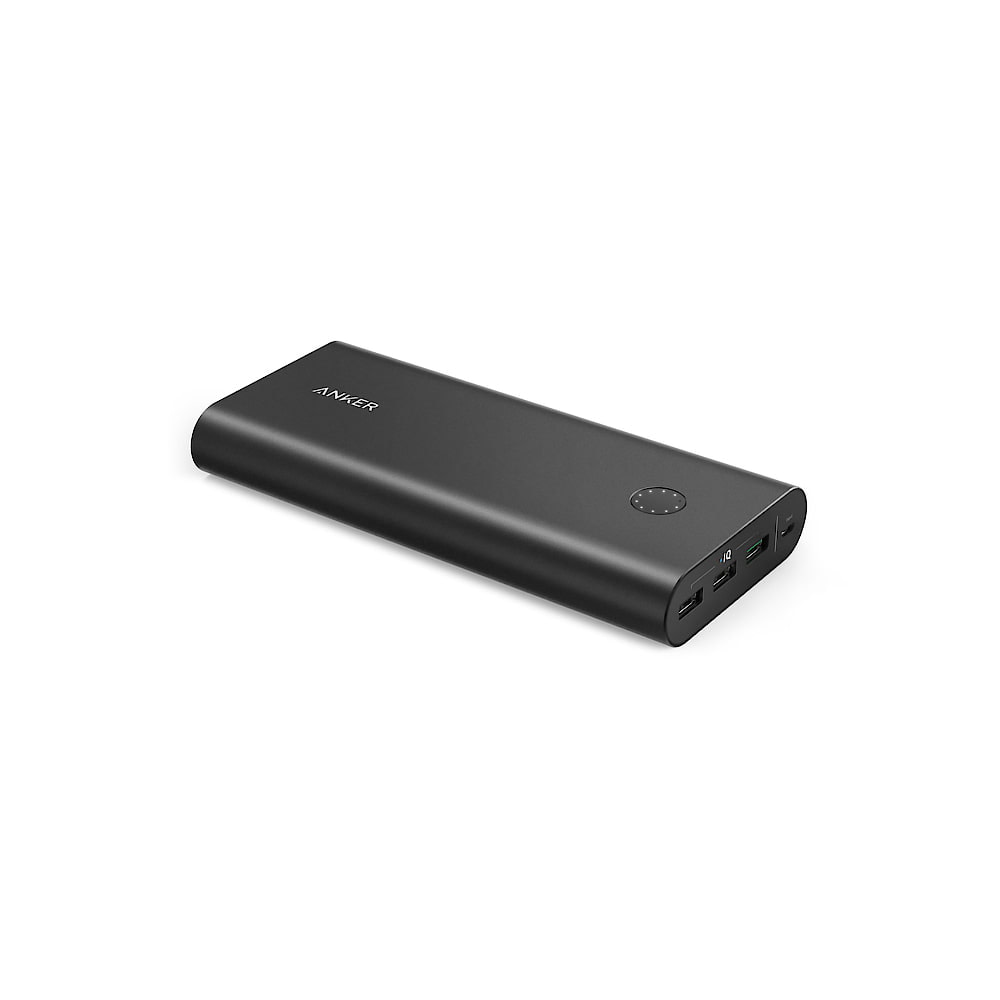 When you're heading out for a day (or more) of shooting, a portable charger is as essential as your camera. Equipped with advanced fast charging technology and a whopping 26,800 mAh, the Anker PowerCore+ 26800 will make sure you never run out of power on an off-grid photography trip.
Aside from being one of the world's highest capacity portable chargers, the power bank is able to recharge twice as quickly as its counterparts and allows compatible devices to charge 85% faster. It powers up 3 outlets at the same time and includes a Micro USB cable.
Best Gimbal Stabilizer: DJI Ronin SC
An indispensable camera accessory for traveling vloggers, videographers, and filmmakers, DJI's smallest and lightest gimbal hits the sweet spot between power and portability and is packed with clever features.
The Ronin SC is a 3-axis camera stabilizer aimed at content creators using smaller mirrorless cameras. Intended to be used with one hand, it only weighs 2.7 pounds and has a compact modular design which makes it easy to operate, pack, and carry around.
As for performance, this gimbal provides smooth, professional-looking stabilized video, plus a couple of creative modes for shooting time-lapses or fast-paced action. Another impressive feature is the Active Track 3.0., which lets you track subjects automatically via your phone's camera and the DJI app.
Best Camera Strap: Peak Design Leash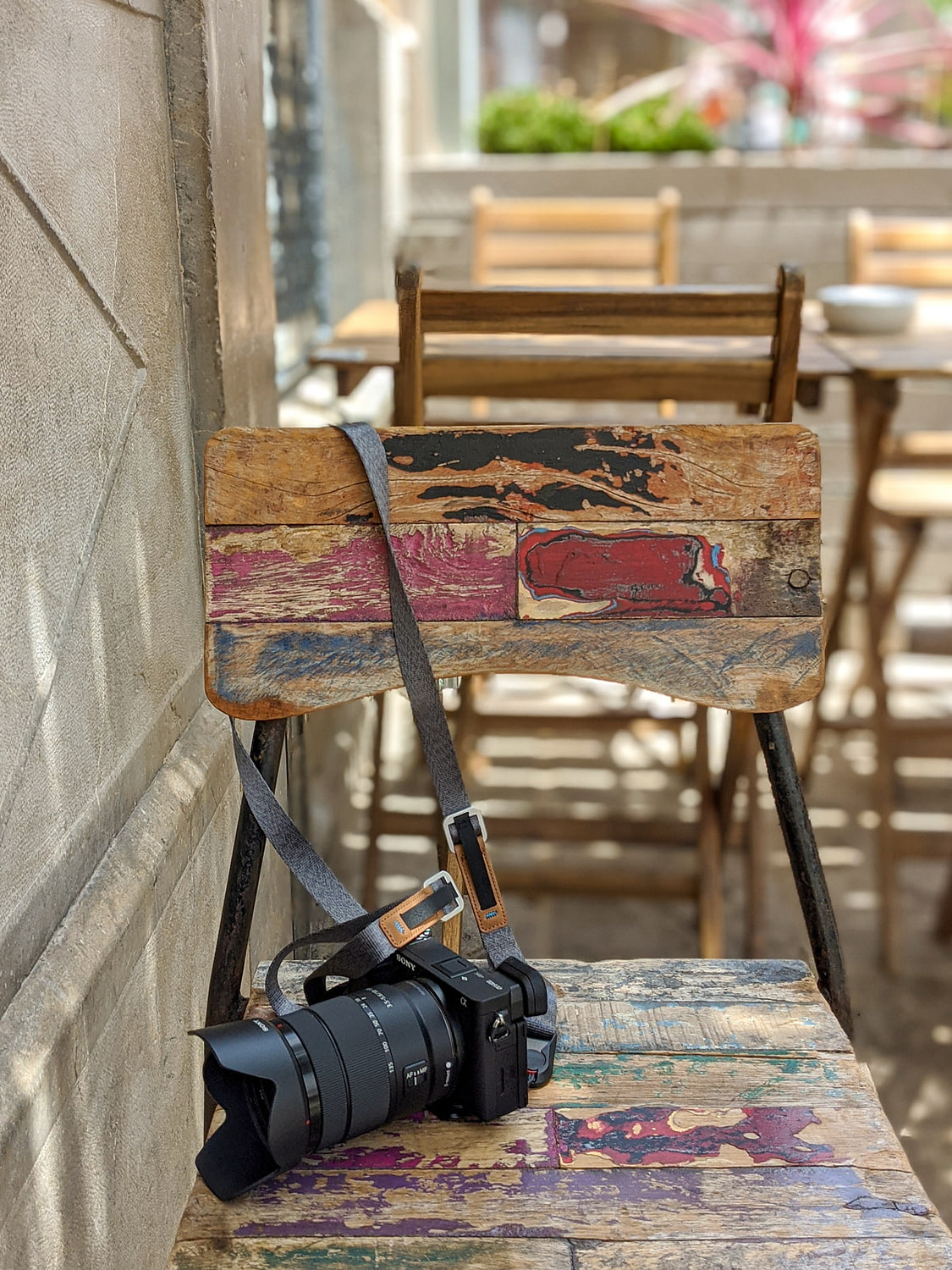 A great camera strap makes photography easier and more comfortable. Whether you're looking to shoot for hours without experiencing neck or shoulder pain, or just want to keep your camera safe and within reach, make sure it's one of the first things you add to your inventory of essential photography gear items.
Although I am a big fan of Peak Design's Cuff, especially when I am doing urban photography, I gotta say the Leash is the most practical camera strap I've ever used. Slim, stylish, and extremely comfortable, it's constructed from premium materials and adapts to any shooting situation thanks to its adjustable design and unique Anchor Link system.
Designed to be worn as a neck, shoulder, or crossbody strap, this lightweight camera accessory will fulfill your every wish without adding much extra weight to your kit.
Best Travel Photography Drone: Mavic Air 2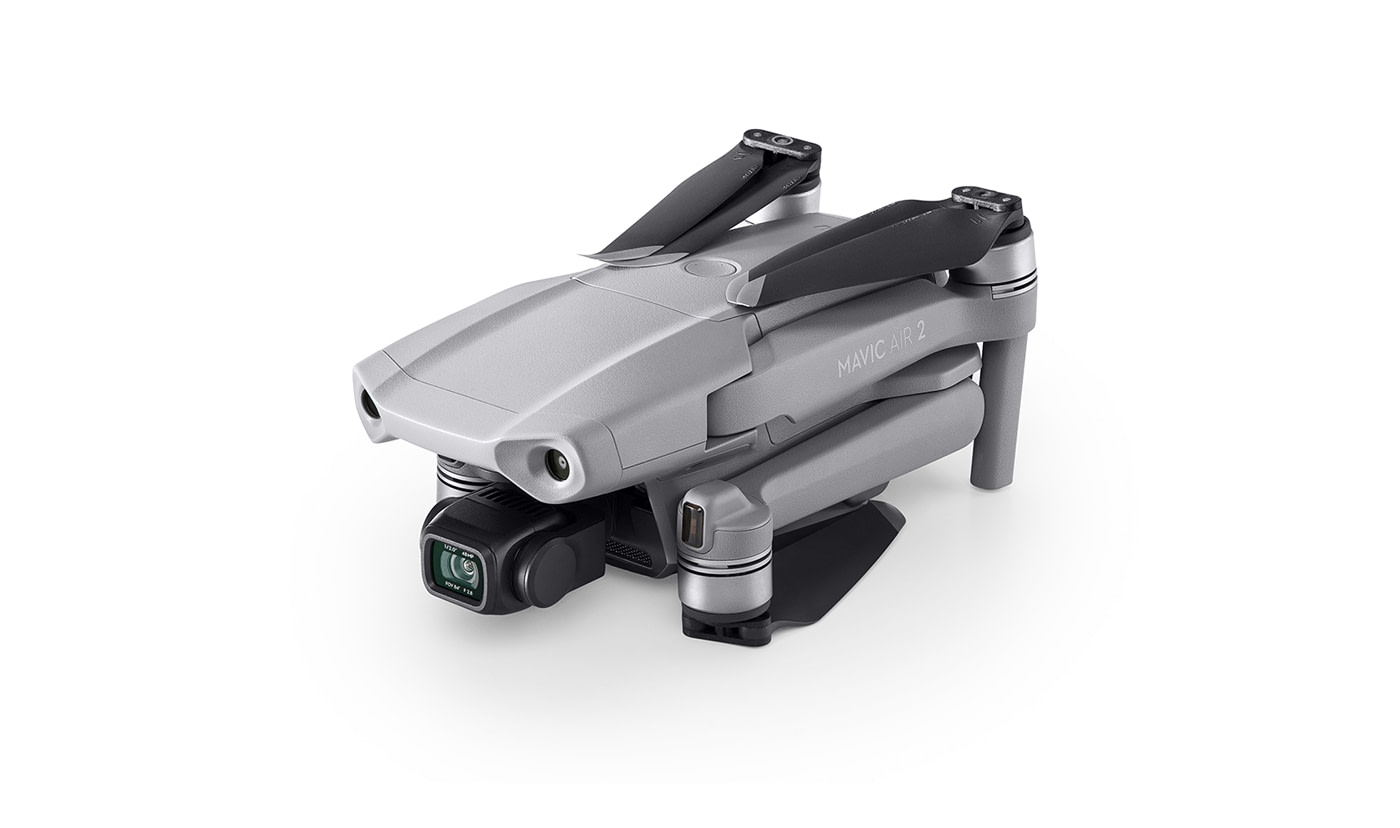 Drones are the ultimate travel gadget, but with so many models available on the market, it's tricky to find the best one for your needs.
When it comes to drones for travel, however, DJI has no equal, and their folding-style Mavic Air 2 is the perfect photography accessory for stunning aerial content. Combining ease of flight with long battery life, this little guy is capable of shooting marvelous 48MP photos and excellent 4K video at speeds up to 60 frames per second. Add improved obstacle avoidance, a newly designed remote controller, and a suite of intelligent shooting & tracking modes and you have the best drone under $1,000.
Best Camera UV Filter: Carl ZEISS T* UV Filter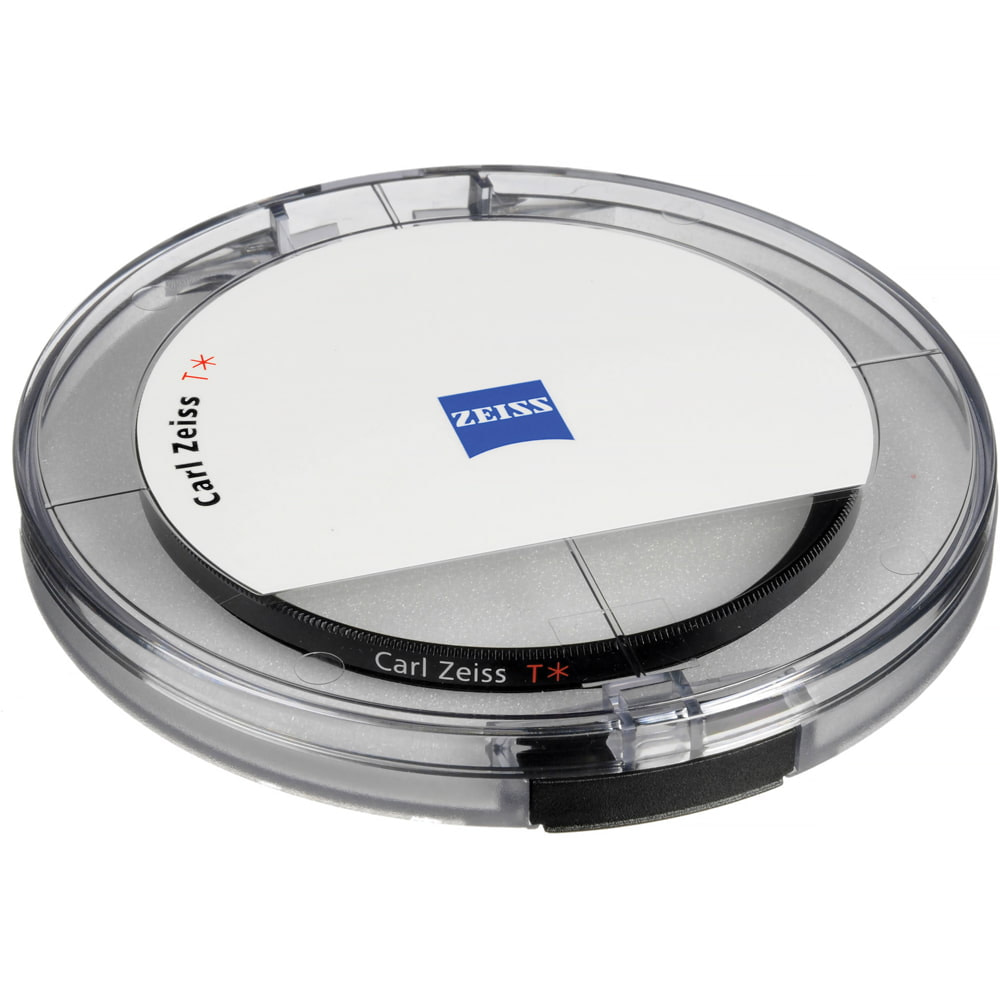 Whether you're looking to protect the front element of your lens or to improve the quality of your image when shooting outside, a UV filter is one of the most popular camera accessories these days.
Fabricated using high-quality optical glass, along with the company's patented anti-reflective coating, the Carl ZEISS T* UV Filter will not only help reduce light mist from your photographs, but will also allow greater clarity and color saturation in certain scenarios (e.g., when shooting long-distance, in high altitudes, or by the sea).
This slim-profile standard filter is easy to change and can be used in combination with lens shades, which makes it ideal for all types of analog and digital cameras.