With autumn just around the corner, I think it's time to collect our summer memories and lock them somewhere in a suitcase in order to make room for others.
Fall comes with chillier days and gloomier skies, but that doesn't mean we should stay home and watch Netflix forever. This is probably the best time of year to travel the world, discover new places, embrace the great outdoors, and satisfy our cravings for culture and history.
Here are 10 fall destinations I would never say no to:
10. Shanghai, China
Shanghai lies in eastern China, in the region called the Yangtze River Delta, as one of the largest cities in the world, and one that never stops evolving.
Fabulous skyline, great shopping, delicious food, and an animated street life are probably the main reasons why thousands of people from all over the world visit Shanghai each year. The ideal time to enjoy the city's cosmopolitan culture or its vibrant nightlife, to soak up its pulsating energy and see some gorgeous fall foliage is September/October.
9. Munich, Germany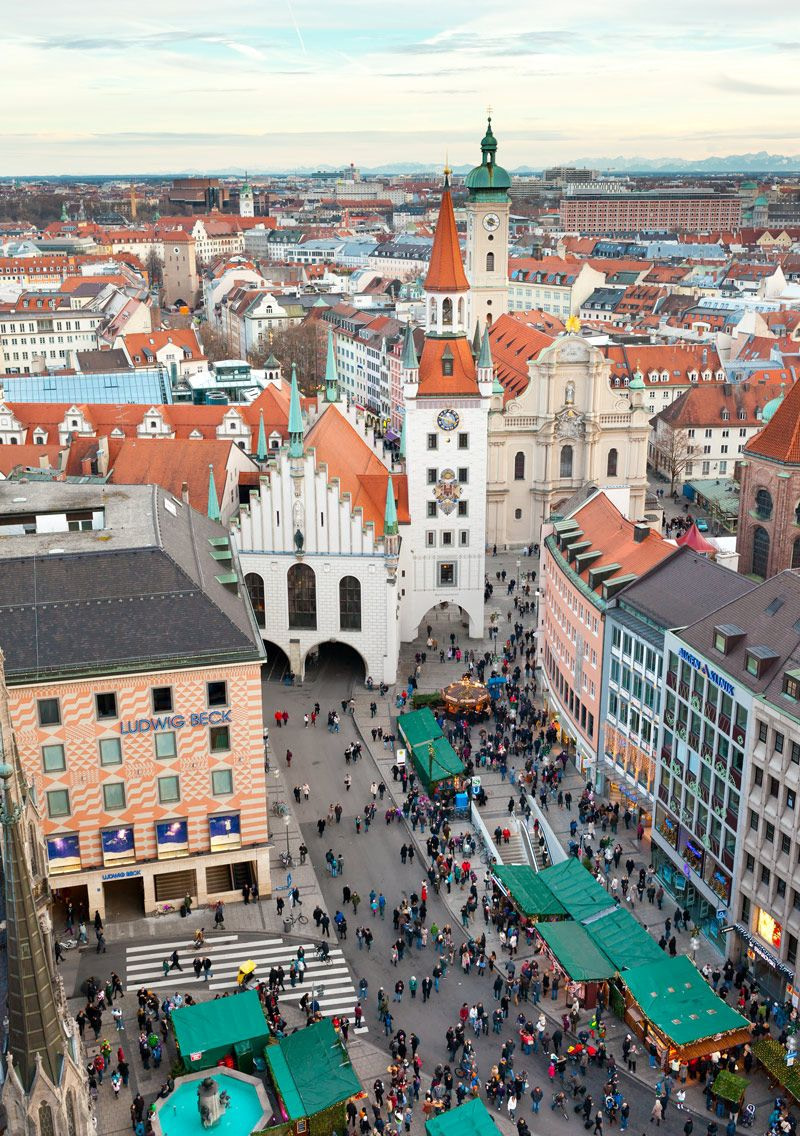 Munich, the capital of Bavaria, is a beautiful cultural city sprinkled with museums, galleries, theaters, and lovely historical buildings. Nevertheless, the real reason why travelers flock to Germany's third-largest city, particularly in the fall, is the world-renowned Oktoberfest, which, together with its charming 200 beer gardens, makes Munich the world's beer capital.
8. Riviera Maya, Mexico
If you haven't got the chance to experience summertime in its entire splendor this year, then Riviera Maya is the ideal travel destination for you.
With miles of miles of white, powdery beaches, sparkling waters, ancient Mayan ruins, and near-perfect tropical weather, the stunning Mayan Riviera in the Yucatan Peninsula of Mexico satisfies all types of travelers. Although September and October are the wettest months in this part of the world, the abundant sunshine and low-priced luxury make it hard to refuse a vacation here.
7. Maui, USA
Often regarded as the best island in the world, Maui is a great option for your fall vacation, whether you're looking for lovely beaches, diverse culture, rich history, or spectacular Hawaiian landscapes.
One of the best periods to experience Maui is between September and November, when the island enjoys beautiful weather, fewer crowds, great deals, and wonderful cultural celebrations such as the Aloha Festivals, the Maui Ukulele Festival, or the Lahaina Plantation Days. Additionally, days are soaked in sunshine, which means there's no shortage of water sports and outdoor activities.
6. Buenos Aires, Argentina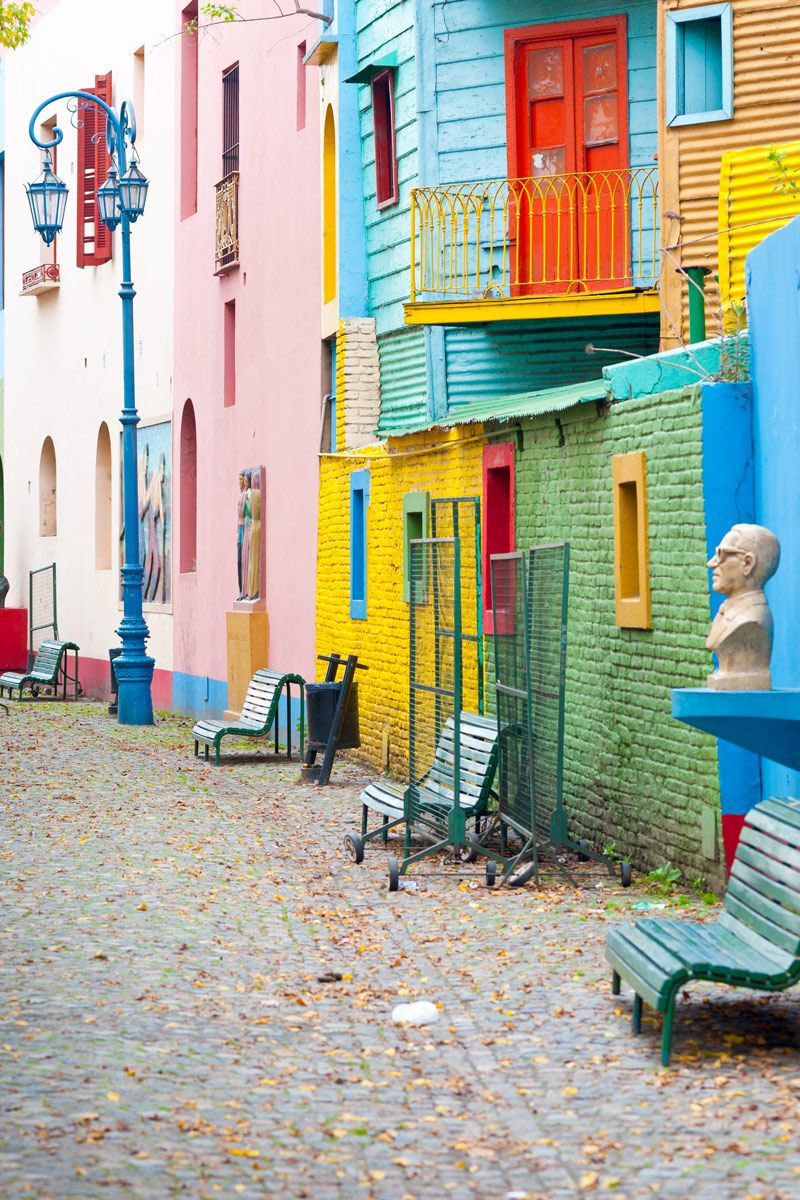 Seductive, effervescent, and deeply cultural, the capital of Argentina is probably one of the few cities in the world where European elegance and warm Latin American passion blend with such grace.
Besides, when fall arrives in the Northern hemisphere, Buenos Aires comes to life with blooming trees, lots of sunshine, cultural events, and pleasant temperatures, marking the arrival of spring. This is probably one of the world's best destinations in November, if you fancy a vacation with a weather twist, accompanied by succulent beef and sultry tango.
5. Bordeaux, France
Traveling to Bordeaux in the fall means pleasure for all senses. Matching the harvest season, the months of September and October are ideal to tour the city's chic open-air markets and partake in lively wine-tasting festivals.
Ideally located in the heart of France's most prestigious wine region, the beautiful city welcomes travelers with exclusive art galleries, bold neoclassical architecture, gorgeous boulevards, and fantastic wine. Autumn in Bordeaux comes with lovely events, too. From the Bordeaux Opera Season to the nearby Jurade de Saint Emilion, there will be plenty of celebrations to keep you occupied here during fall.
4. Santorini, Grece
While most travelers head to Santorini from July through August, the best time of year to visit this alluring Cycladic island, famed for its spectacular sunsets and breathtaking Aegean views, is actually from early September to mid-October.
During this period, the sun is bright, the crowds thinner, and the water perfect for swimming. Additionally, hotels offer excellent deals and the pleasant weather will allow you to visit the island's excellent wineries, archaeological sites, museums, and iconic blue-domed churches.
3. Quebec City, Canada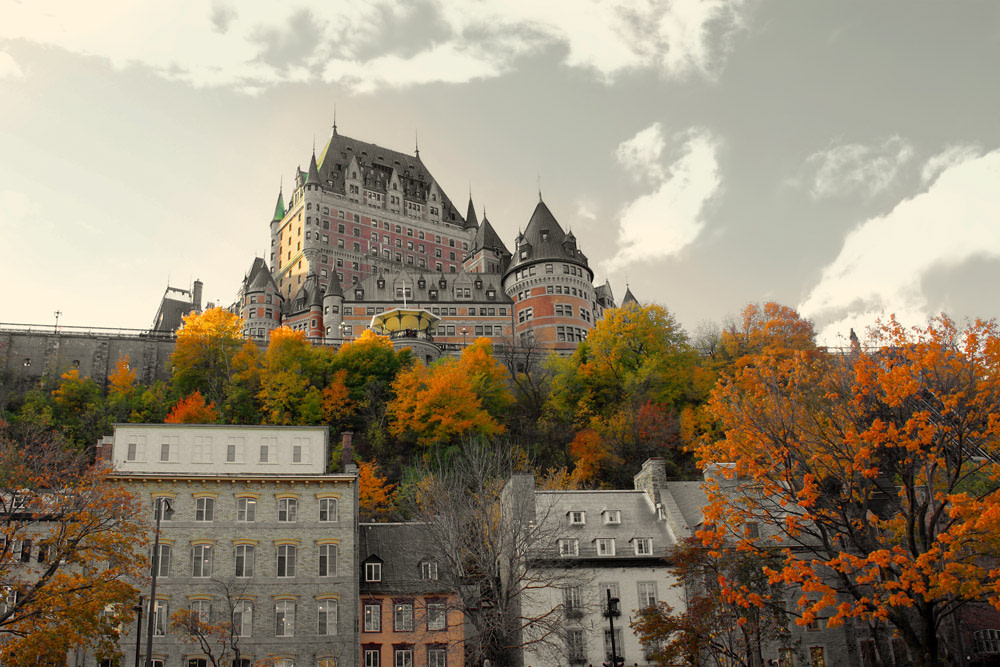 Quebec is famed all over the world for its lovely autumn colors and flavors, thanks to the region's multitude of sugar maple trees.
From September to November visitors are treated to a blast of dazzling reds, yellows, and oranges, which place Quebec City and the nearby countryside among the best areas in North America to see fall foliage. While here, take a ride to the scenic Laurentian Mountains in southern Quebec, or visit Mont Tremblant for its one-of-a-kind Symphony of Colors Festival, held each year throughout September.
2. Siena, Italy
Tuscany is a true paradise during the fall season, and Siena – with its timeless architectural beauty, bright blue skies, and enticing medieval flair – is a feast for the eyes and soul.
While September can still be quite hot, October is probably the best time to visit Tuscany and explore the beautiful city of Siena as it comes alive with world-class art festivals and colorful food fairs.
To make the most of your experience, combine your visit with day trips to the enchanting Tuscan villages of Monteriggioni and San Gimignano, both located within a short drive from Siena.
1. New York City, USA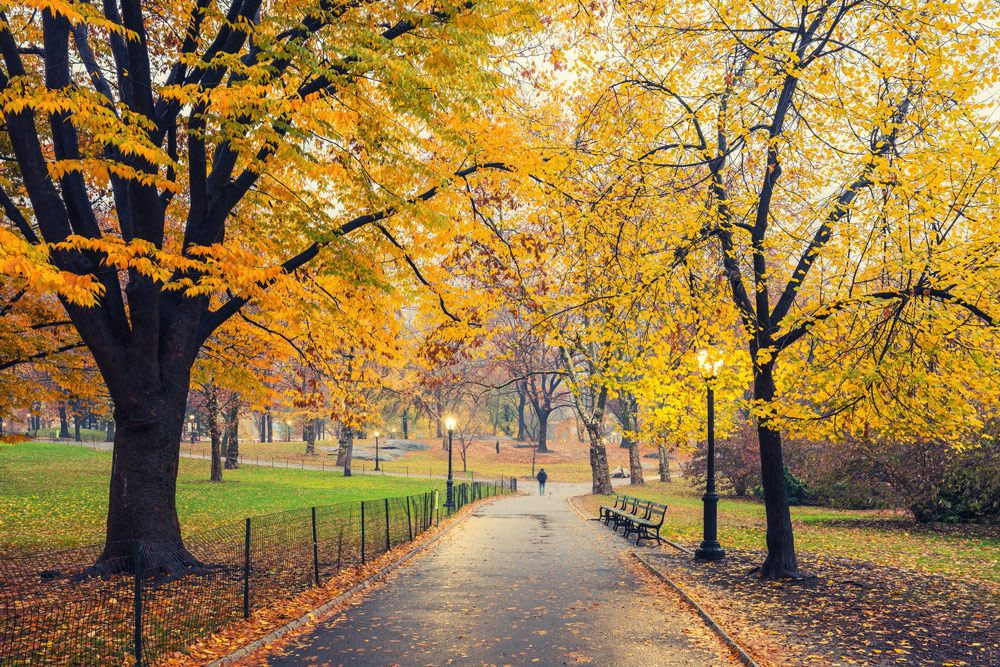 New York City is especially beautiful in the fall, when the temperatures are mild, the light gorgeous, and the autumn's wonderful shades create an epic backdrop for the city's majestic skyscrapers.
Each season has its own charm in the Big Apple, and fall is definitely for long romantic walks and vibrant parades. Highlights include the fabulous Village Halloween Parade on October 31st and the famous Macy's Thanksgiving Day Parade, which kicks off the magical Christmas season in New York City.
What's your favorite fall destination?